For those of you that know me personally, I love organizing events and get-togethers! I love the planning, decorating, and creative thinking that go into the party! And one of the important steps in party planning is picking out the right invitation. I have always been a bit of a paper freak since I am very particular about the quality and design of my invitations. This is why I love Basic Invite – you can create beautiful custom invitations, without all the stress of designing them on your own. You can even order a sample of your invitation, so you can see what it will look like before you place your final order! Basic Invite has been creating the perfect card since 2006. With unique technology and complete design control, Basic Invite allows you to create custom invitations.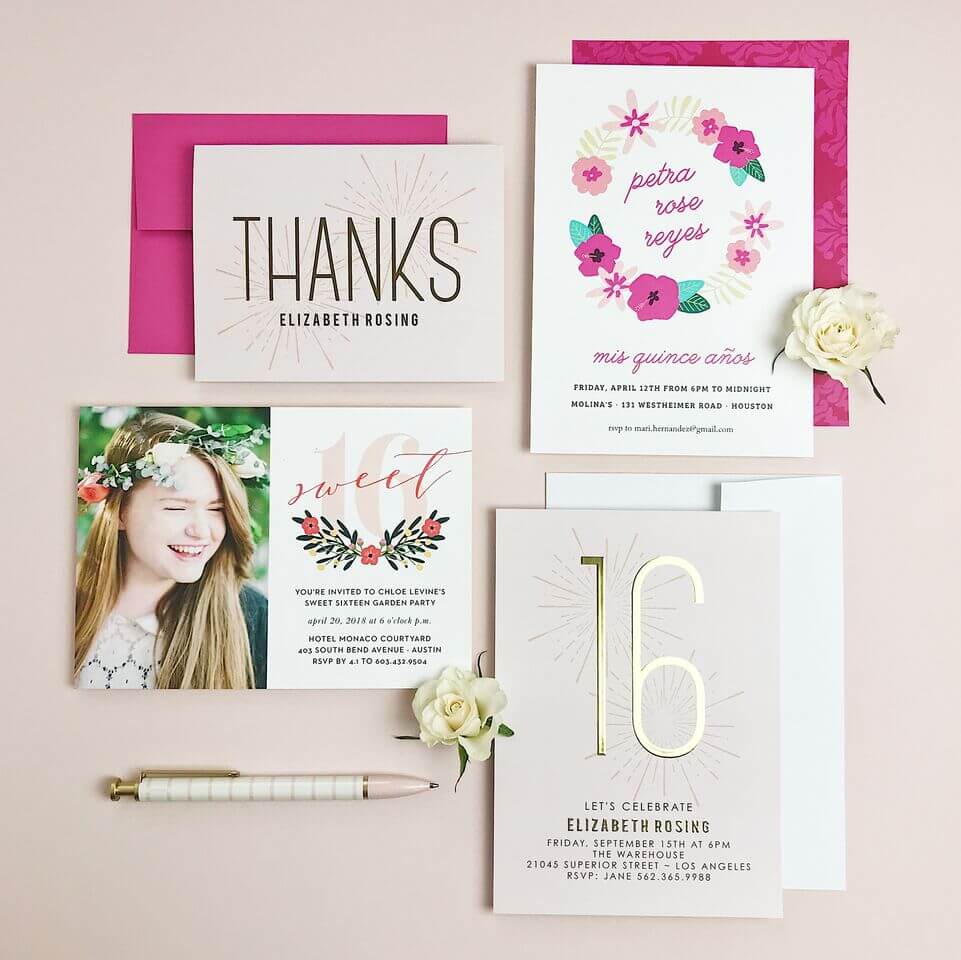 So let's check out my favorite site for stationary and online invitations. Here are 5 reasons why you should choose Basic Invite for all of your invitation and card needs!
1.Almost Unlimited Colors
I love a full palette and always look for companies who can offer me a whole lot of colors when I need to make invitations. Basic Invite is one of the few websites that allows customers almost unlimited color options with instant previews online. Once you select a design you can change the color of each element on the card to over 180 different color options so you can make sure the card is exactly how you want it down to the littlest detail.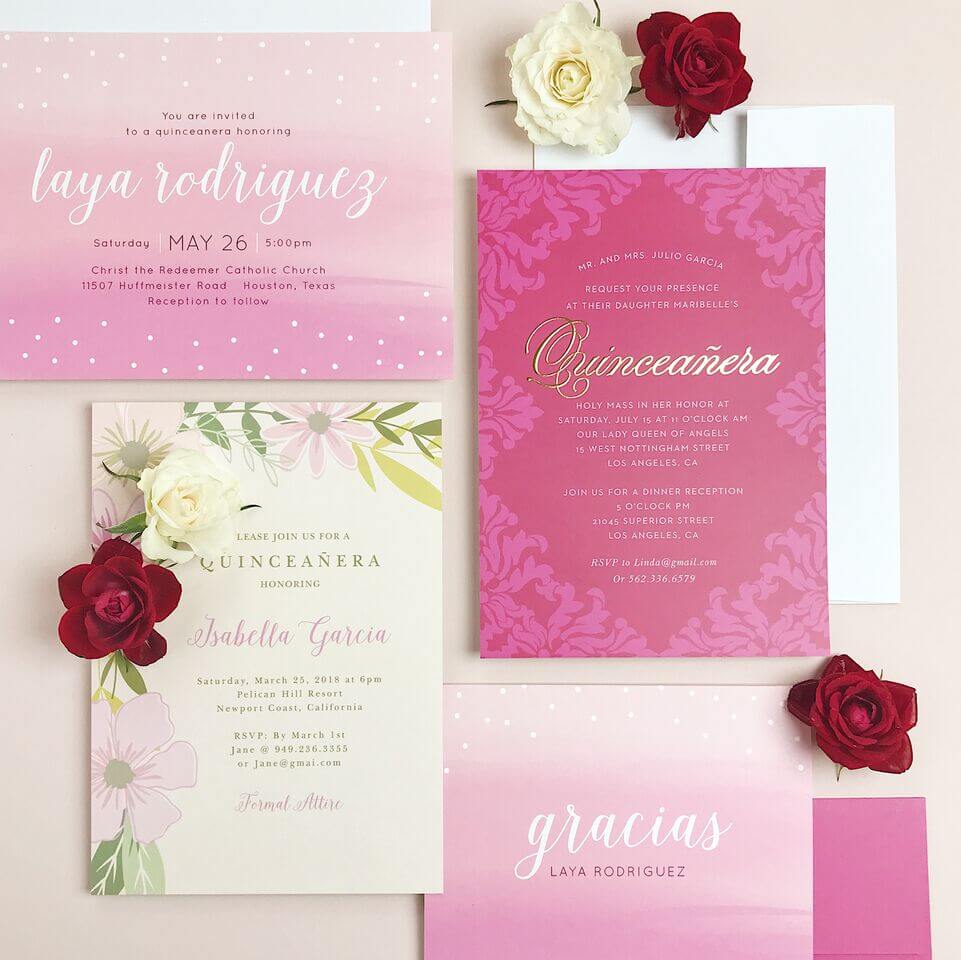 You can be sure the card is exactly how you want it down to the littlest detail because of their large color selection. These customized options sets Basic Invite apart from other online stationary websites.
2.Custom Samples
Basic Invite is one of the few websites that allows customers the ability to order a printed sample of their actual invitation so they can see exactly how it will print as well as the paper quality before they ever have to place their final order. How nice is that? No more guessing what your invitations will look like after you have paid for them.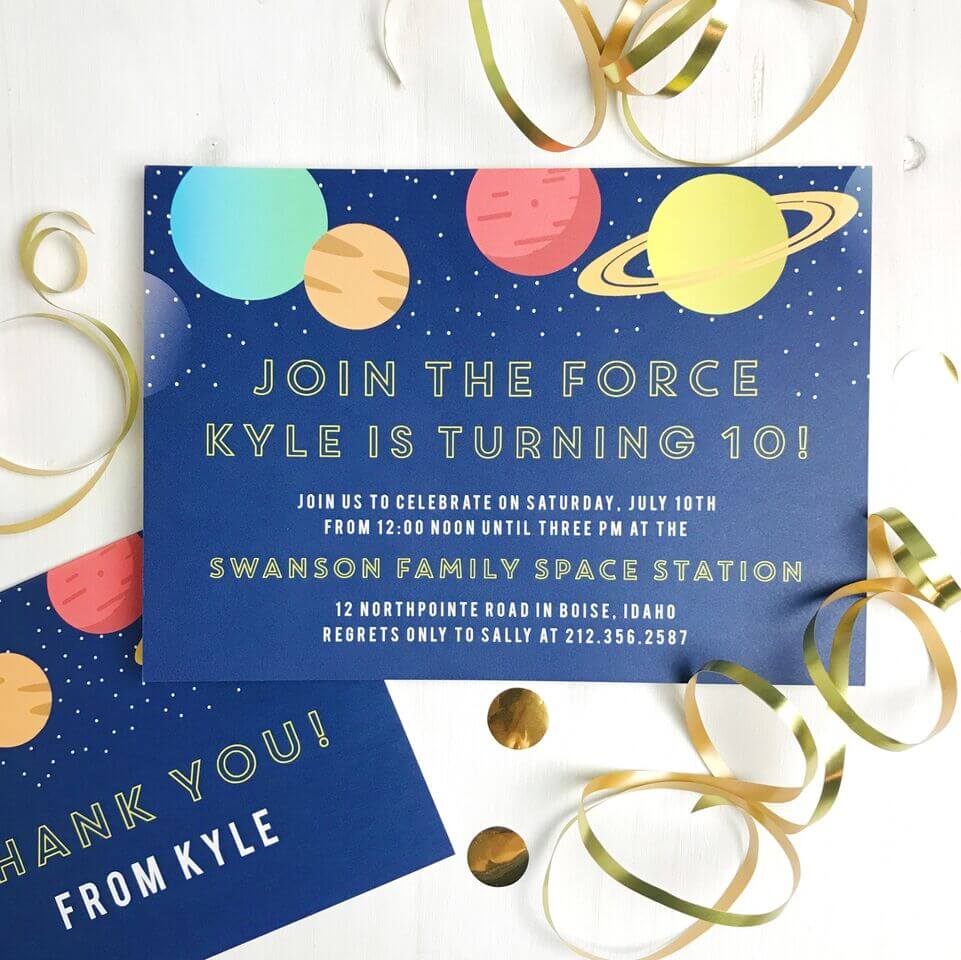 3. Over 40 Different Colors of Envelopes
With Basic Invite, you can make your invitation stand out before it even gets opened with one of 40 different color options for envelopes! Plus, all Basic Invite envelopes are peel and seal so the envelopes can be quickly and securely closed.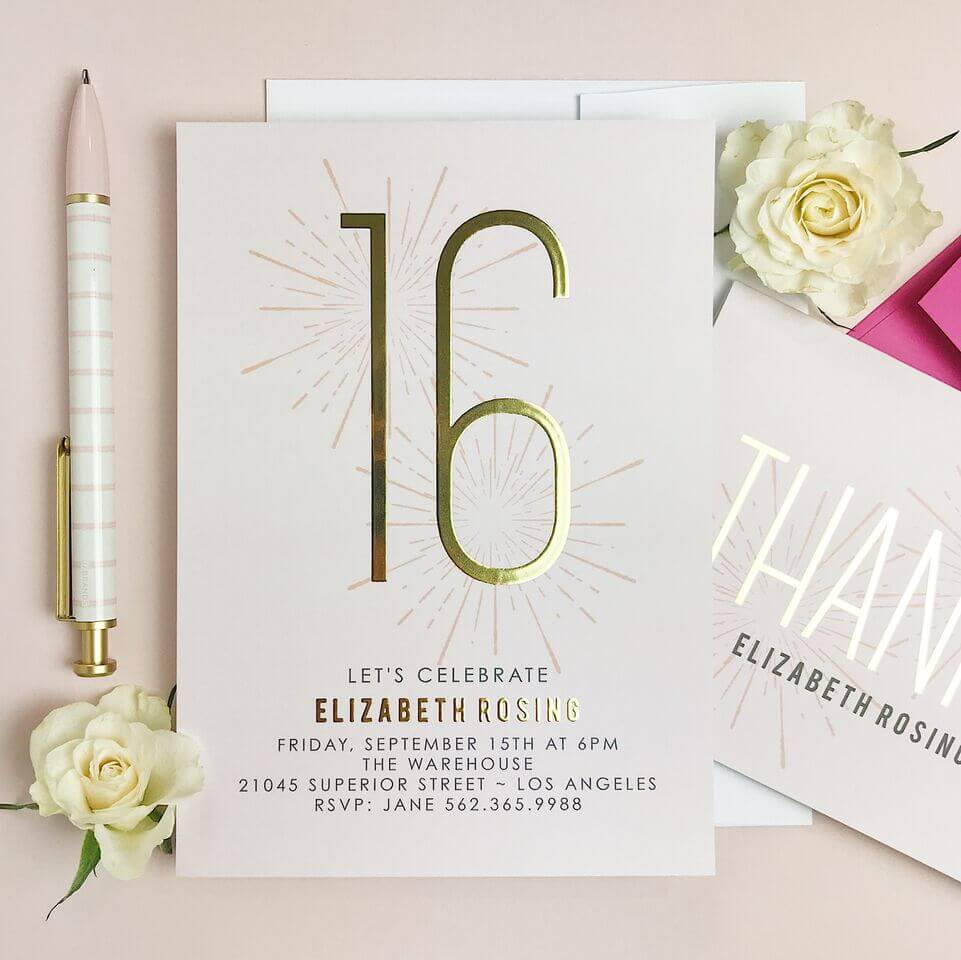 4. Address Capturing Service
Of all of the Basic Invite features, this is by far my favorite. Basic Invite offers an address capturing service that allows customers to simply share a link on Facebook, Twitter, Instagram, or any other form of social media to request their friends and family's addresses which will be stored in the customer's account and can then be selected during the design process. Basic Invite offers recipient address printing at no cost on all Christmas card orders.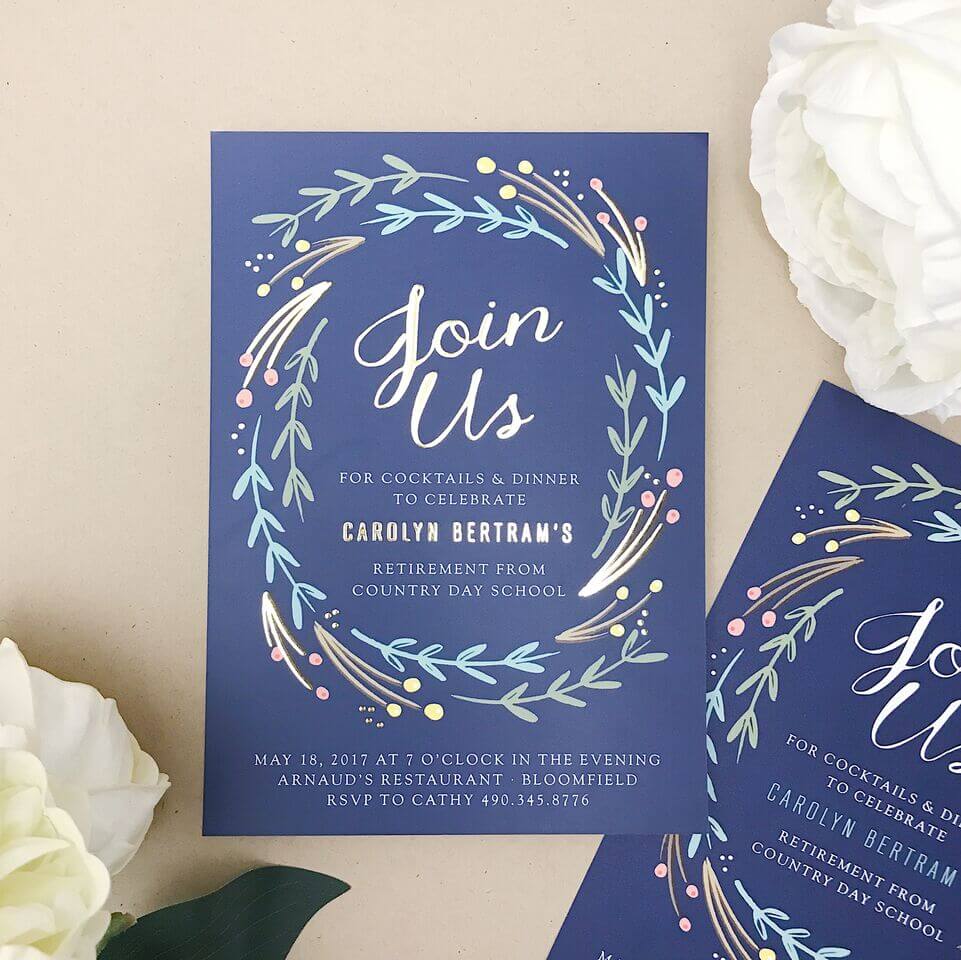 5.Foil
Foil cards are available in gold, silver, and rose gold. Customers can choose flat or raised foil on all of Basic Invite's foil designs.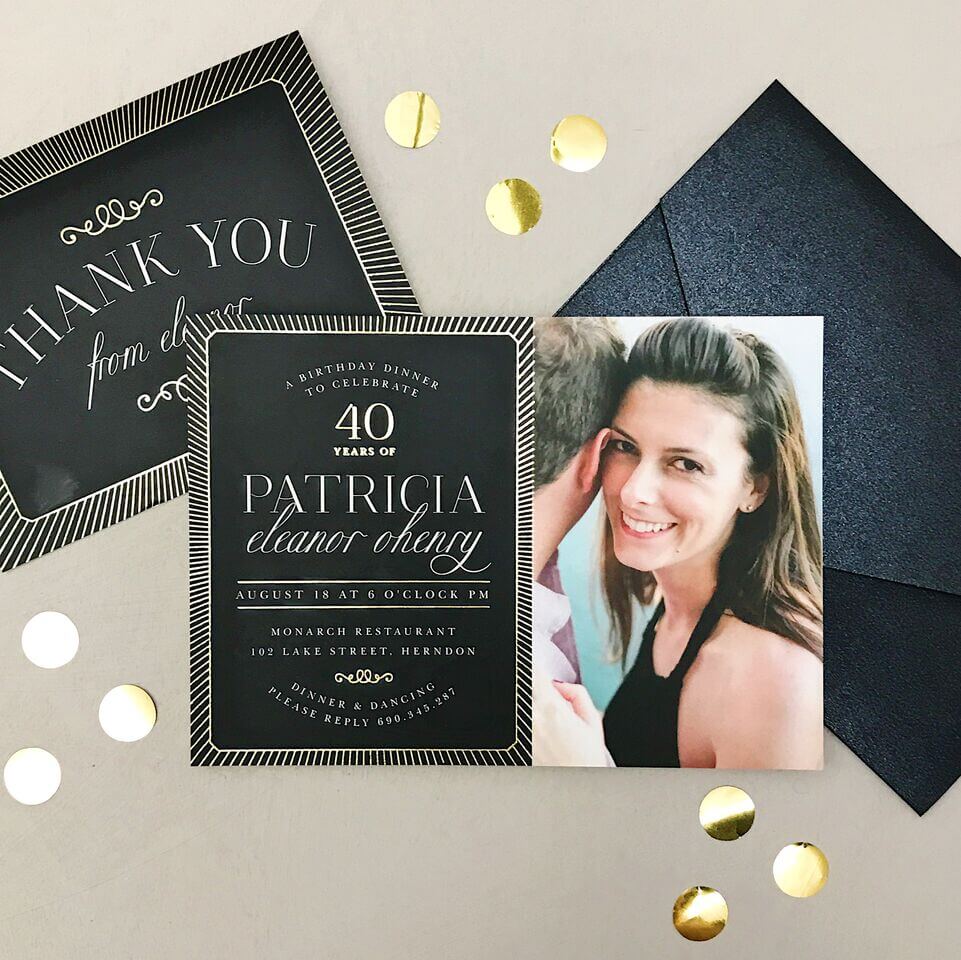 MY FINAL THOUGHTS
I absolutely adore Basic Invite. Their large, detail oriented selection is impressive, and customizing your invitations has never been easier! The quality of their product is not only superior to the competition, but they also allow their customers to virtually express their artistic capabilities right before their eyes while ordering. Basic Invite is the perfect choice to ease the stress for sending any invitation – photo party invitations, birthday photo invitations, classy birthday invitations,…
OFFERS DISCOUNTS
Who likes discounts? We do! Right now Basic Invite is offering 15% off with coupon code: 15FF51.
Take advantage of this awesome offer and have fun creating totally unique invitations, Christmas cards, wedding/celebration invites, and personalized gifts with Basic Invite.
Find Basic Invite on social media here:
***Thank you to Basic Invite for kindly sponsoring this post. All opinions are 100% honest & completely my own.