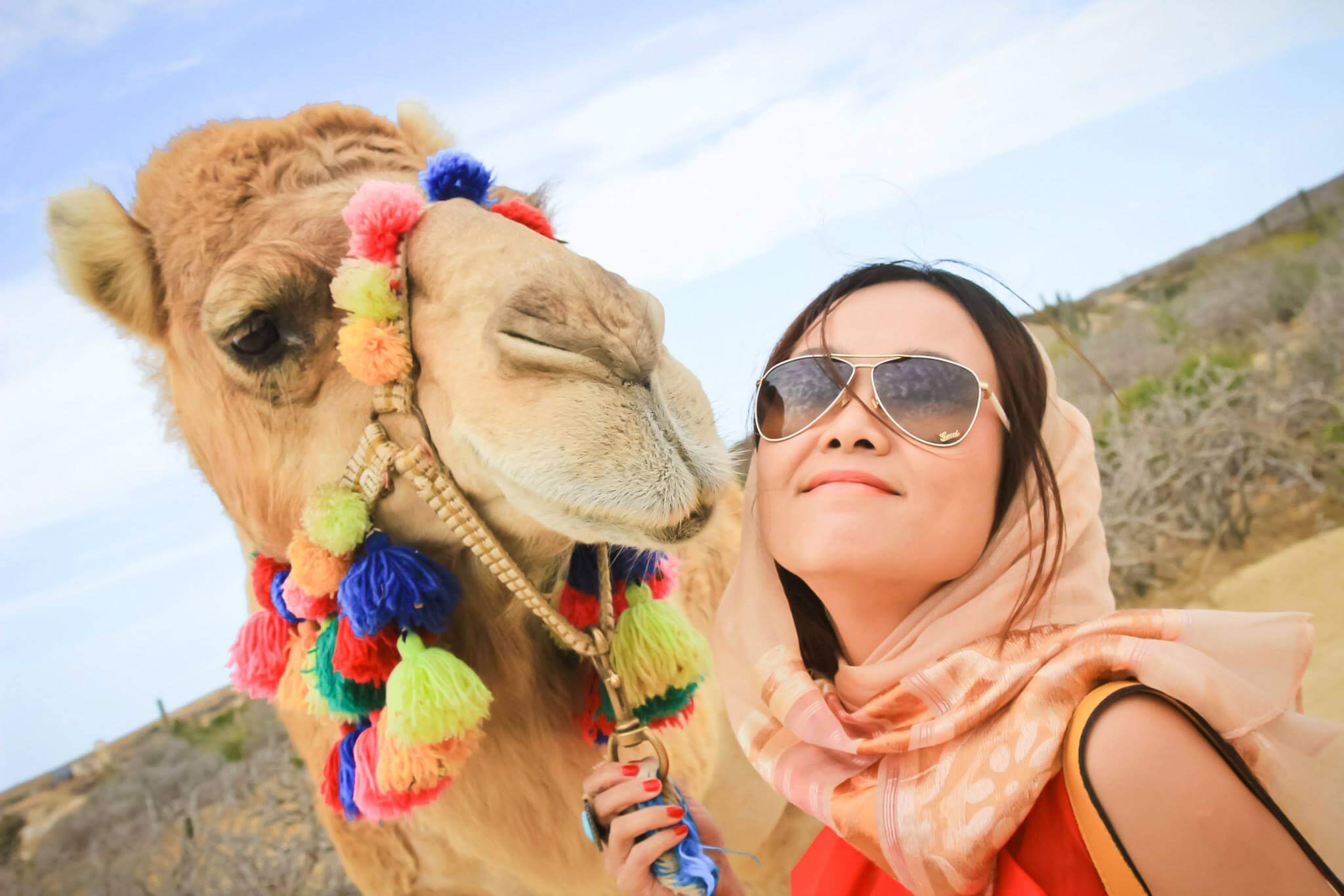 Los Cabos refers to a trio of communities — Cabo San Lucas, which has a livelier vibe next to the main marina, San Jose del Cabo, a small, charming town chock-full of art galleries and restaurants, and the Corridor, a 20-mile strip filled with resorts and housing communities.
We spent most of our times in Cabo San Lucas. One of our favorite spots is Land's End – the most iconic Cabo San Lucas landmark which has several beaches in one. Rolling waves sigh ashore into the deep, soft sands of Lover's Beach (Playa del Amor). On the Pacific side is Divorce Beach, named for its rough water –no swimming here. At the peninsula's very southern tip are the sands of Cabo San Lucas's soaring natural rock arch, El Arco.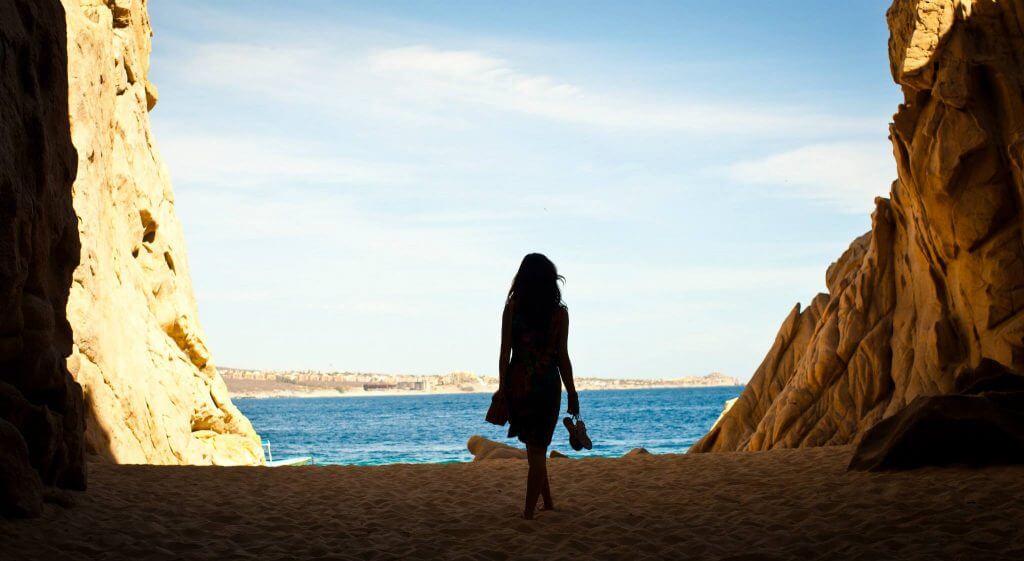 Reached only by boat, this perfect crescent of sand is surrounded by rocky outcrops, including views of El Arco.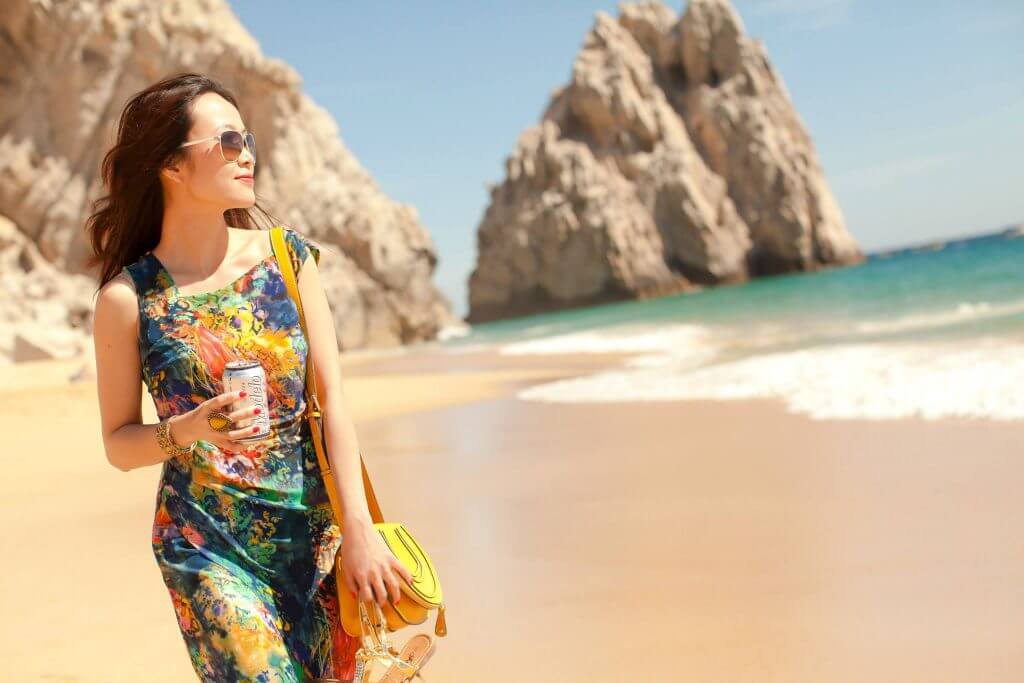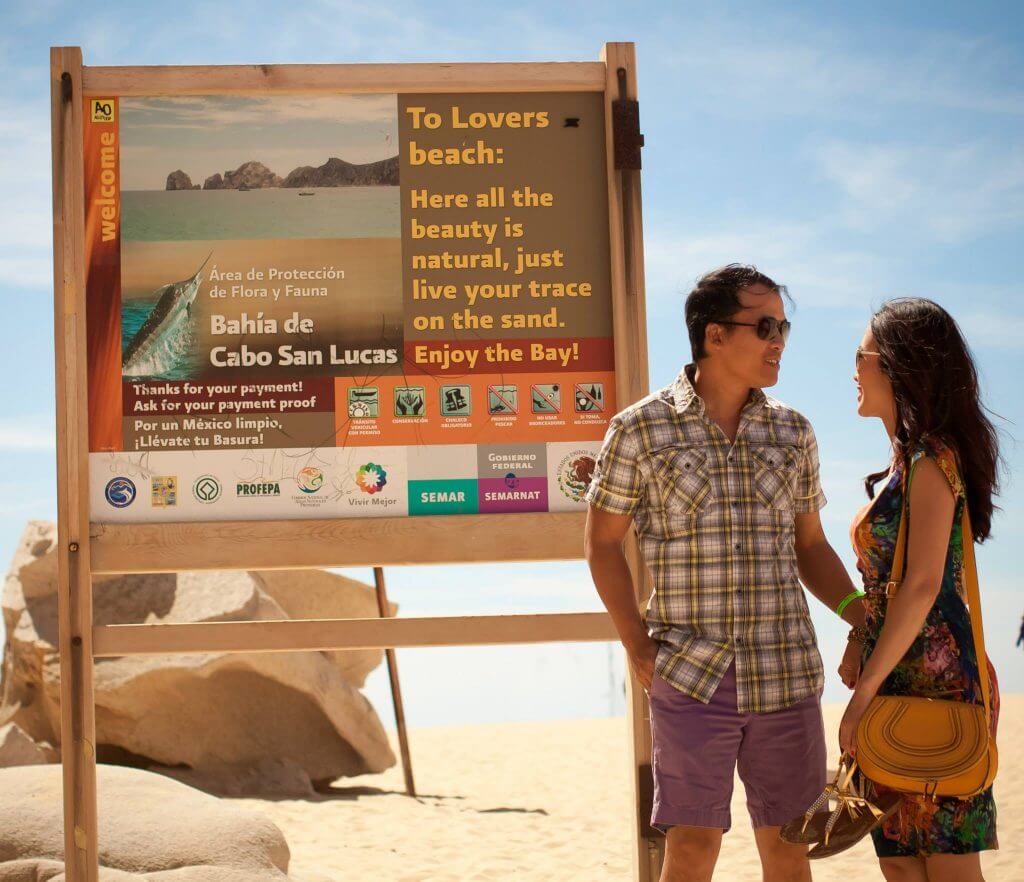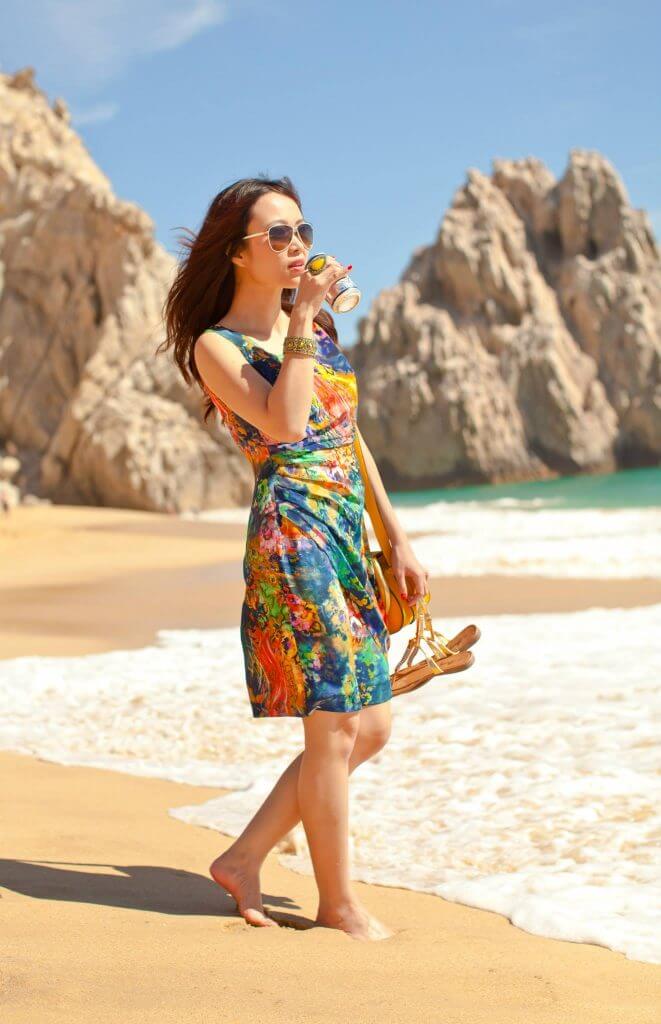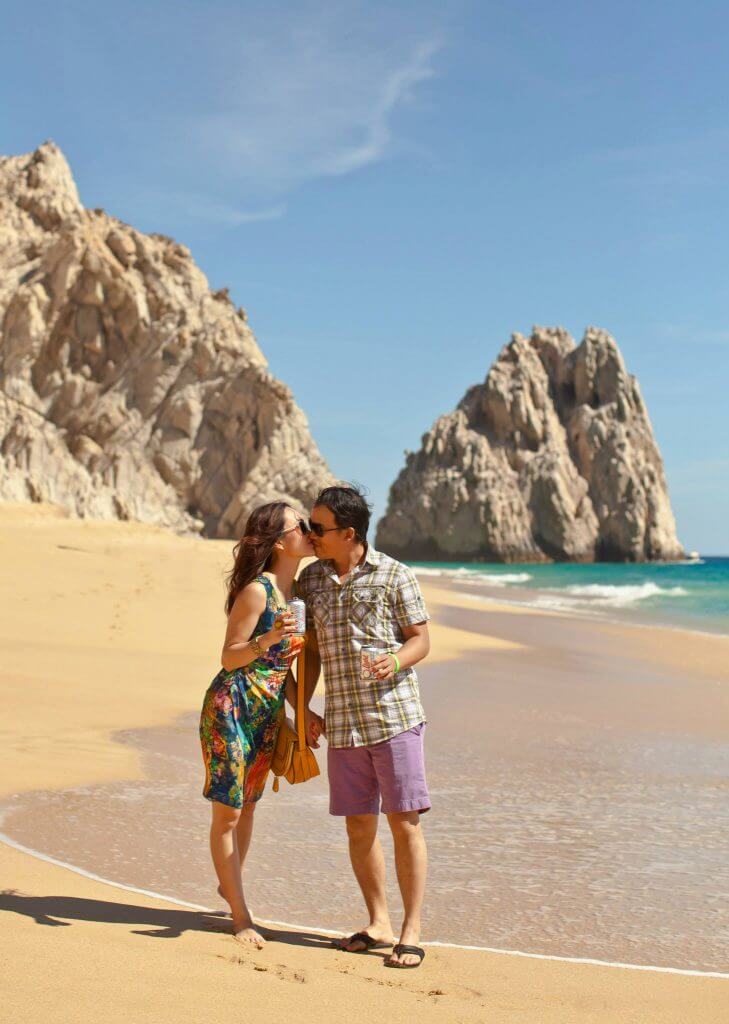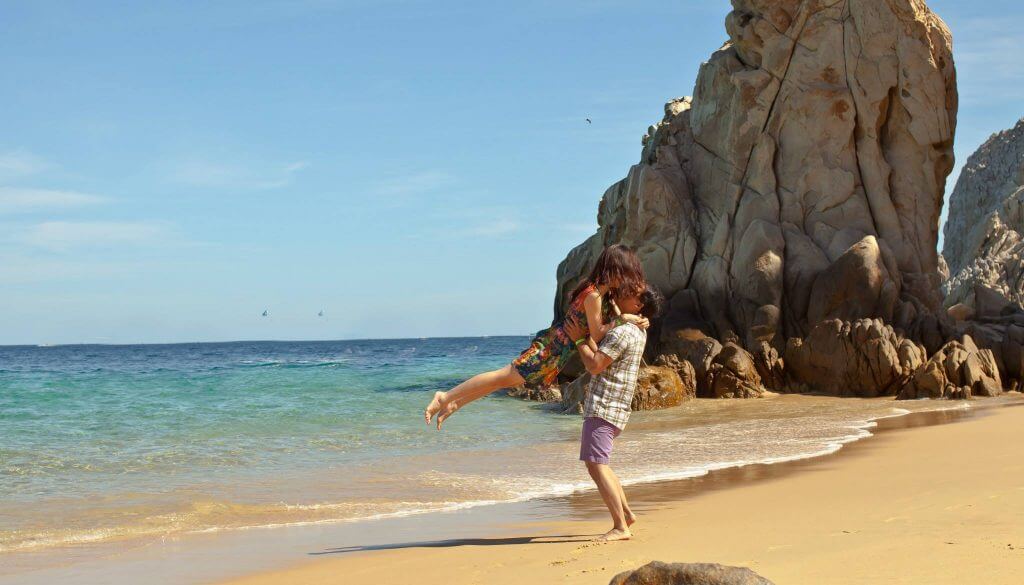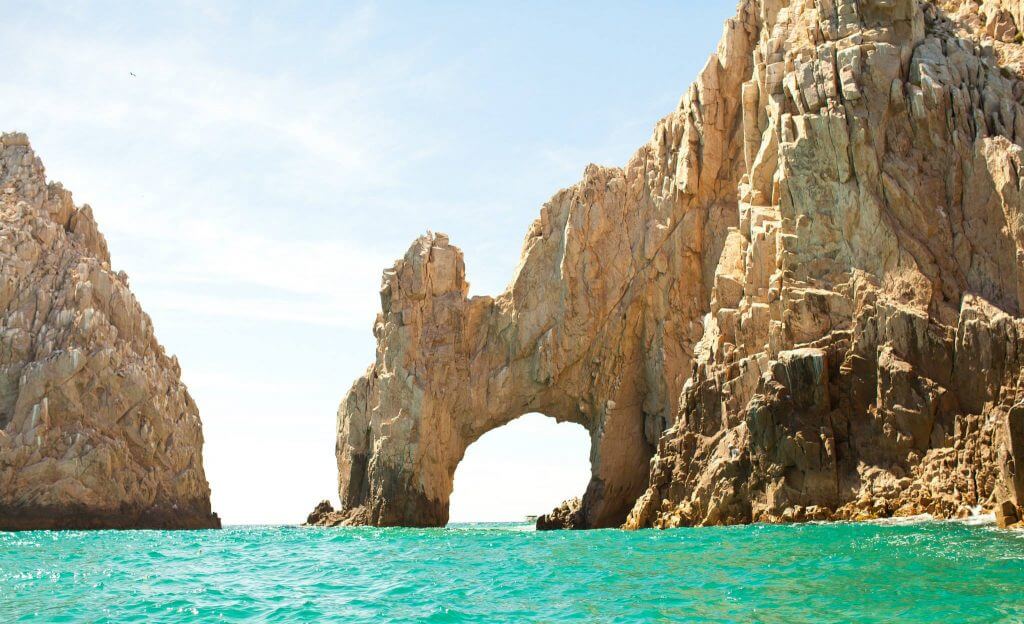 Like pearls on a necklace, a string of sparkling beaches stretches through Los Cabos along the Sea of Cortez and into the Pacific Ocean.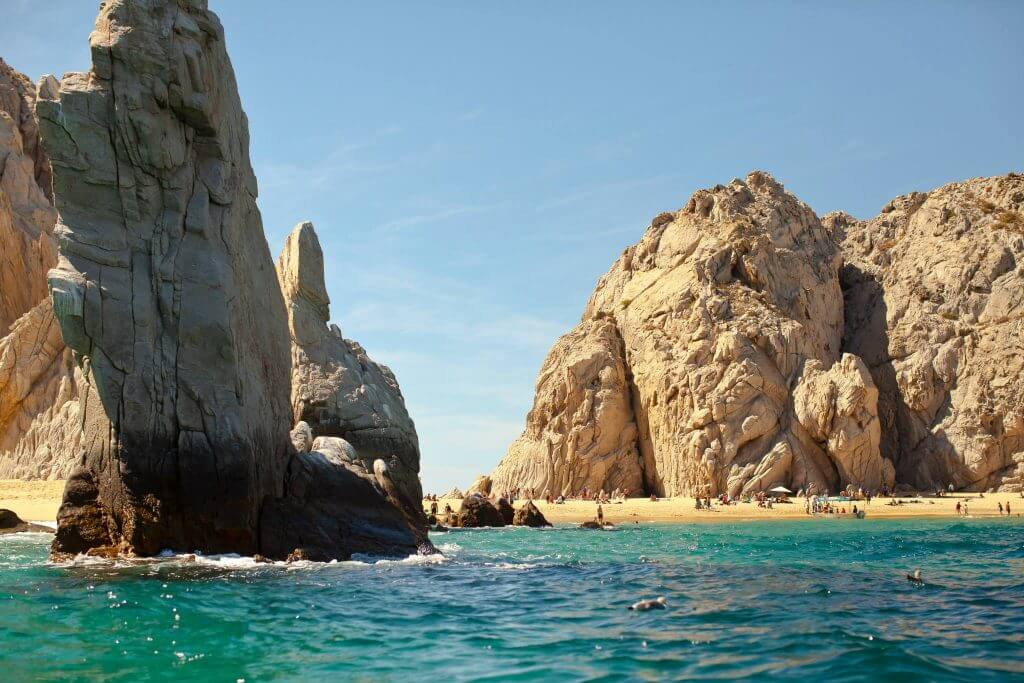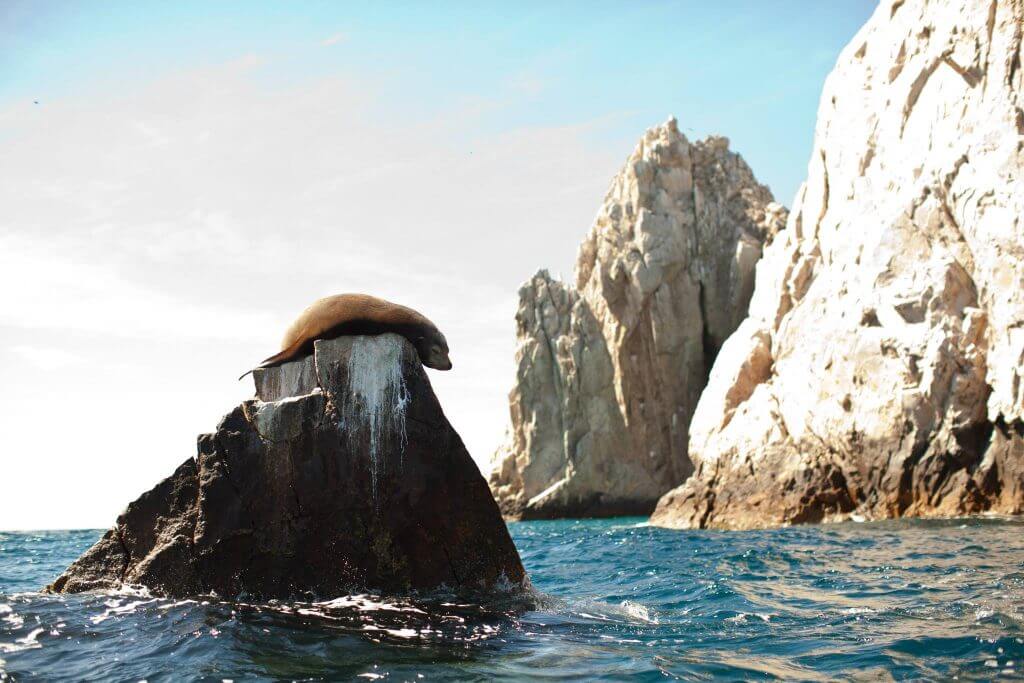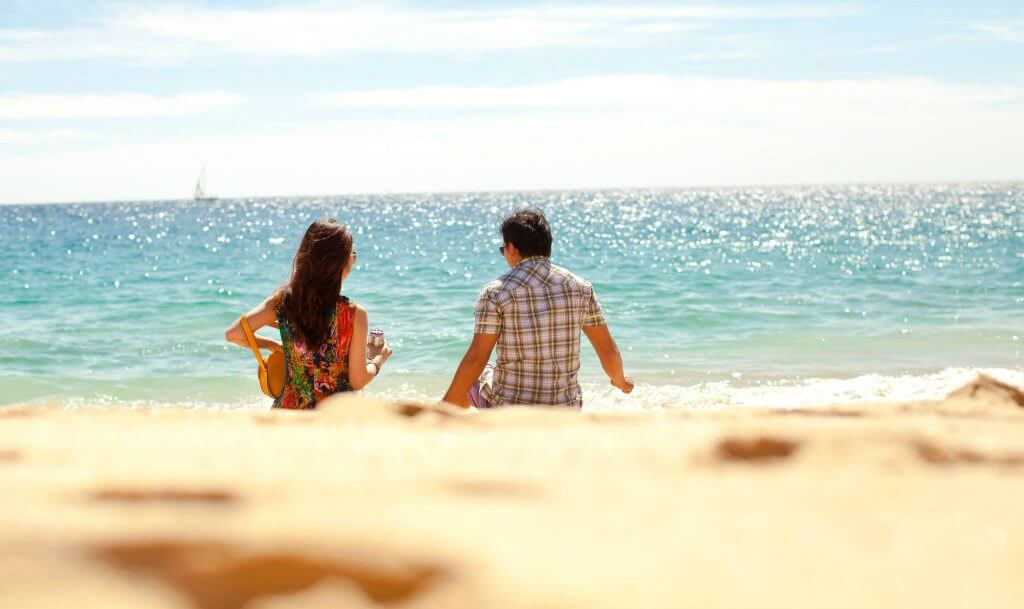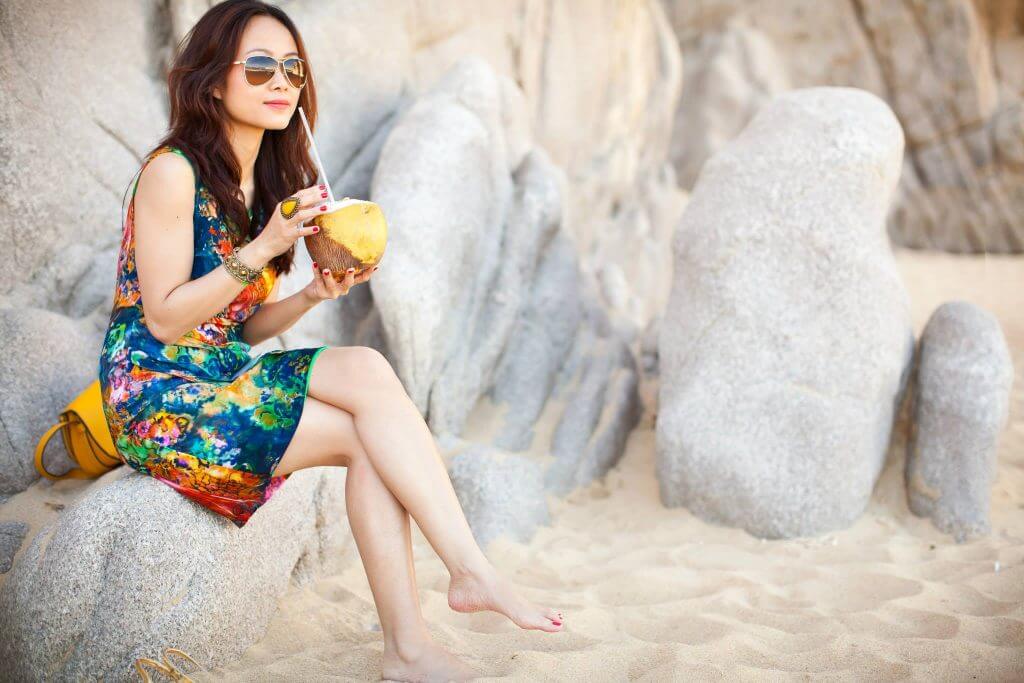 Camel Ride on a private beach overlooking the Pacific is adventurous and romantic. Our camel, Louie, is so cute!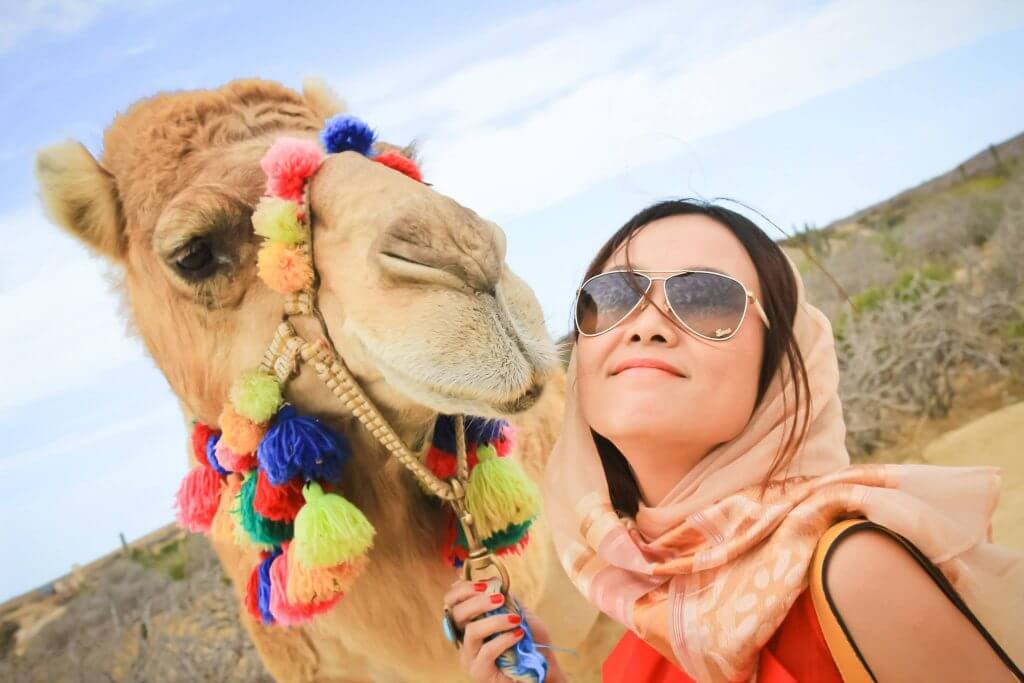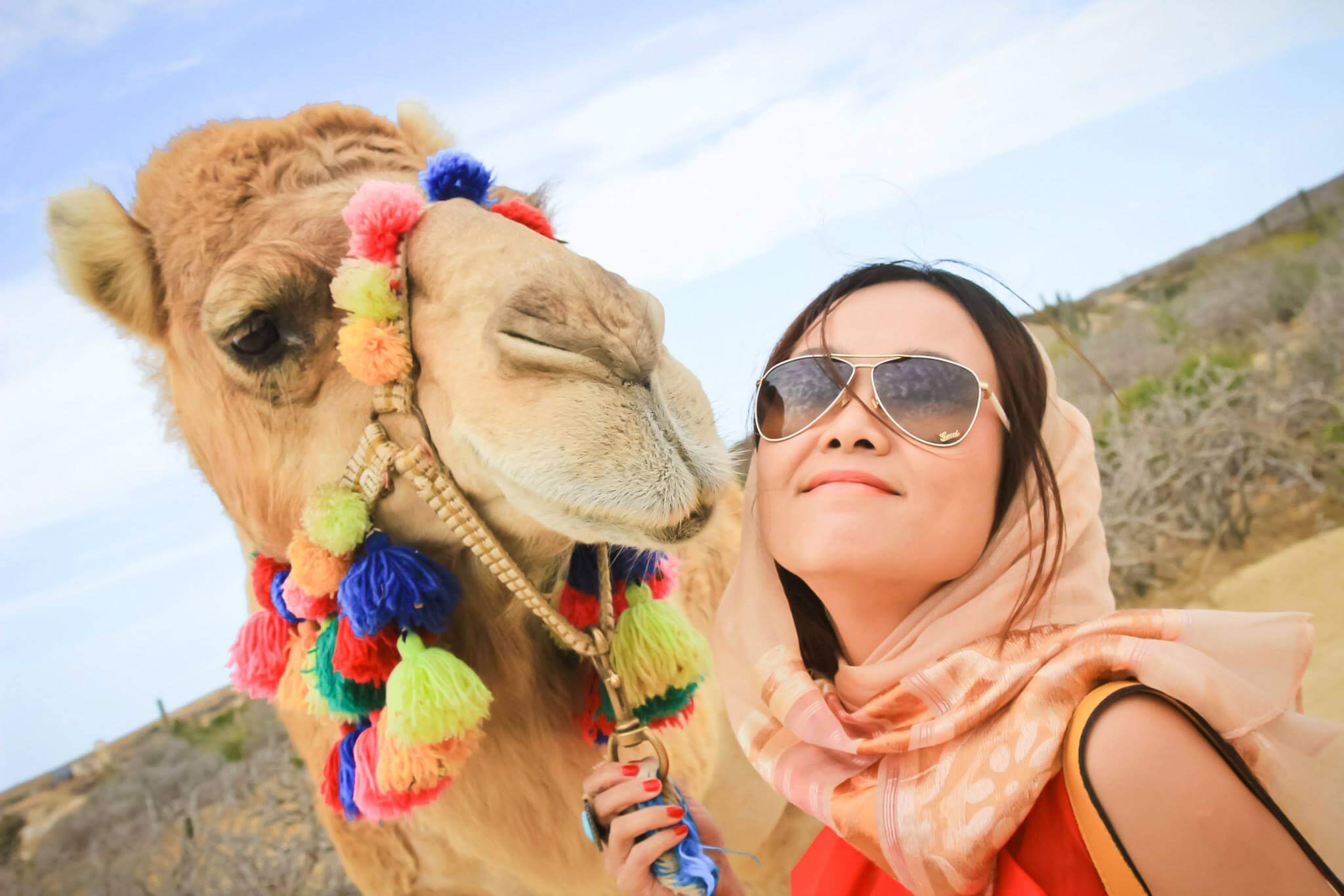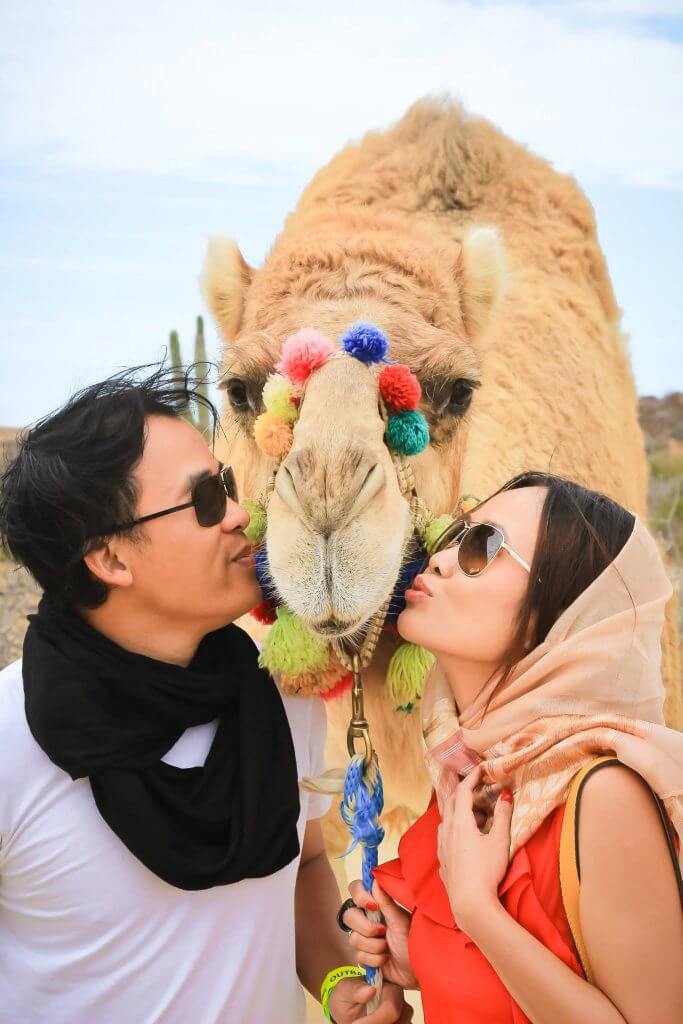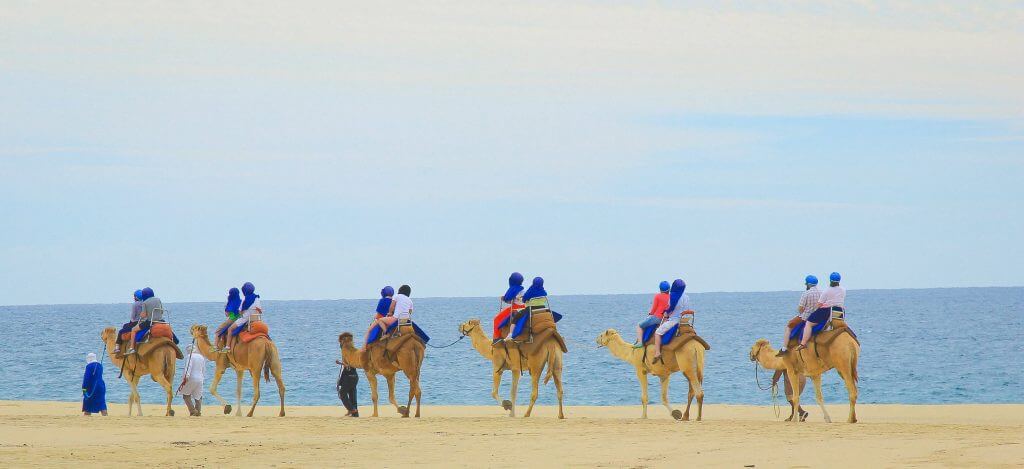 We also journeyed though the desert in out open-air Mercedes-Benz Unimog 4×4 truck and admired the sights along the way. Off-road Unimogs trucks took us deep into the heart of the Baja outback on a voyage of discovery and wonder.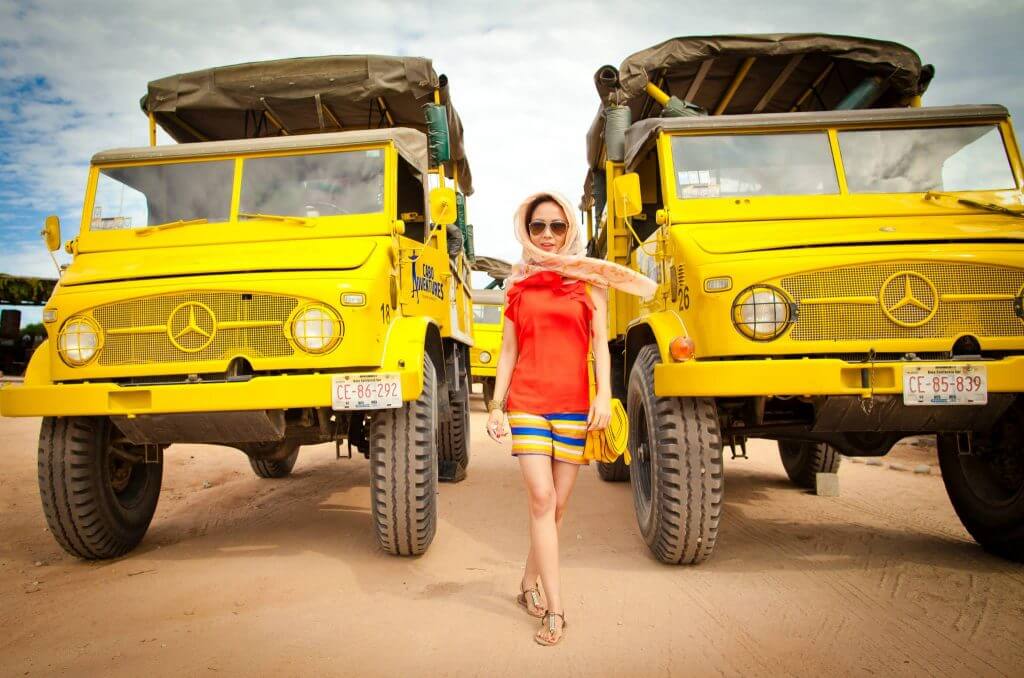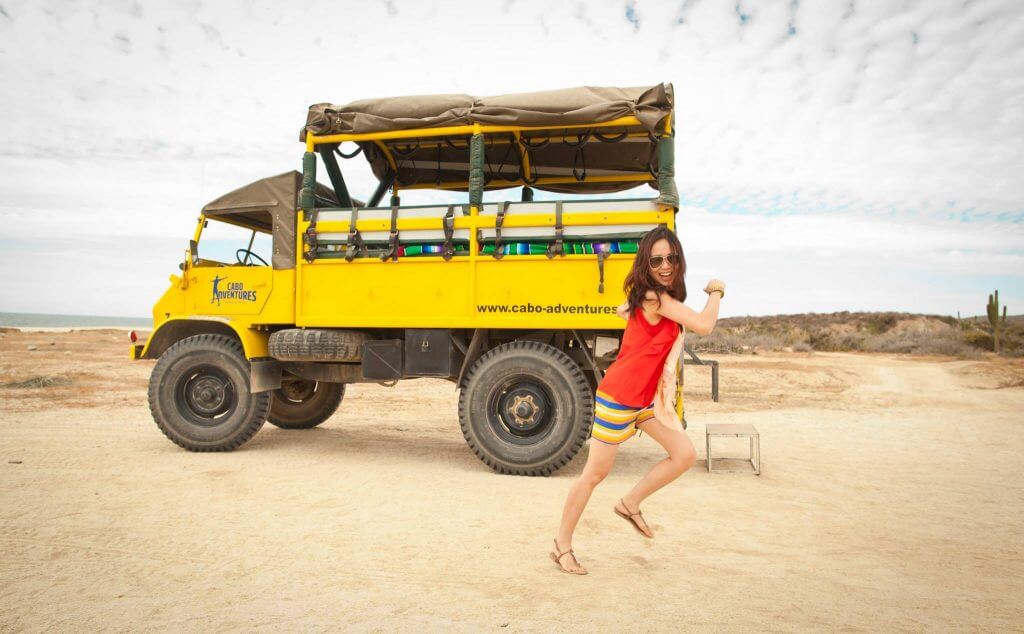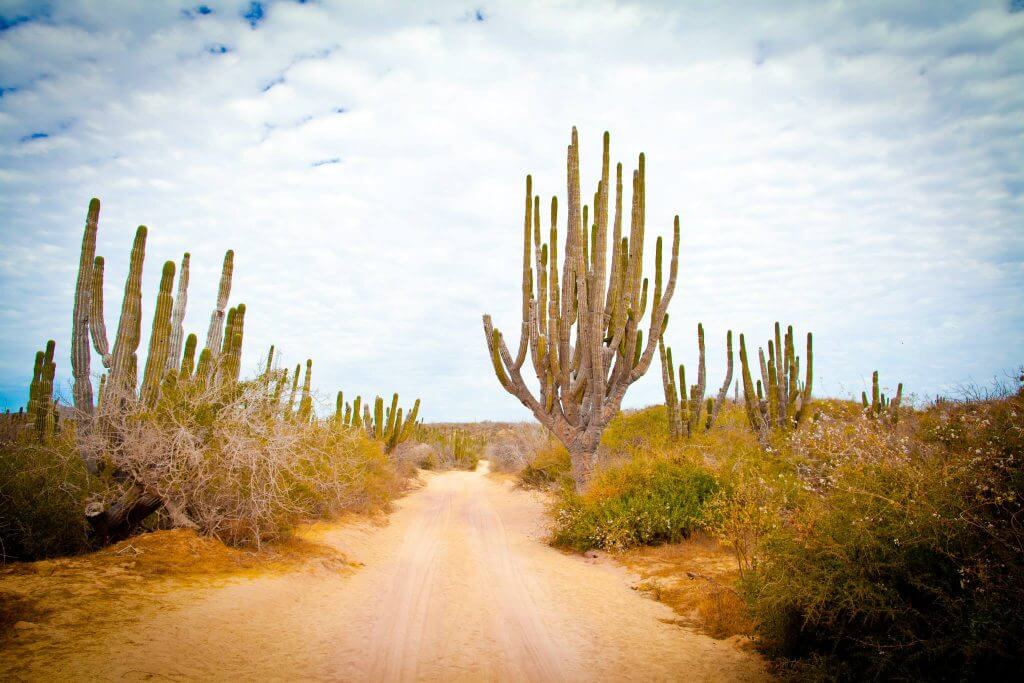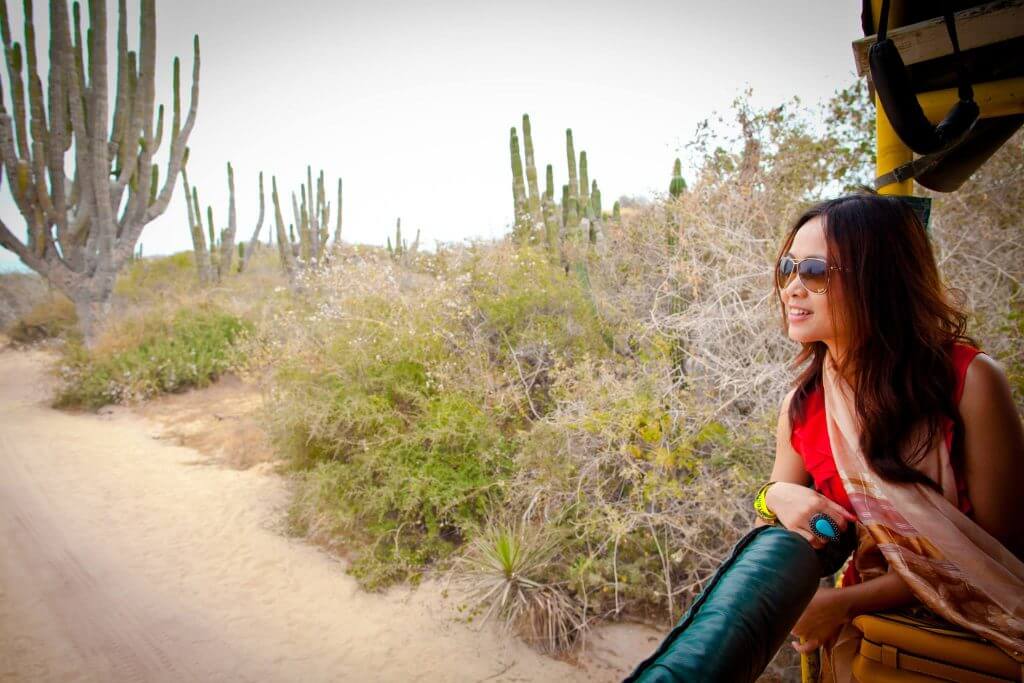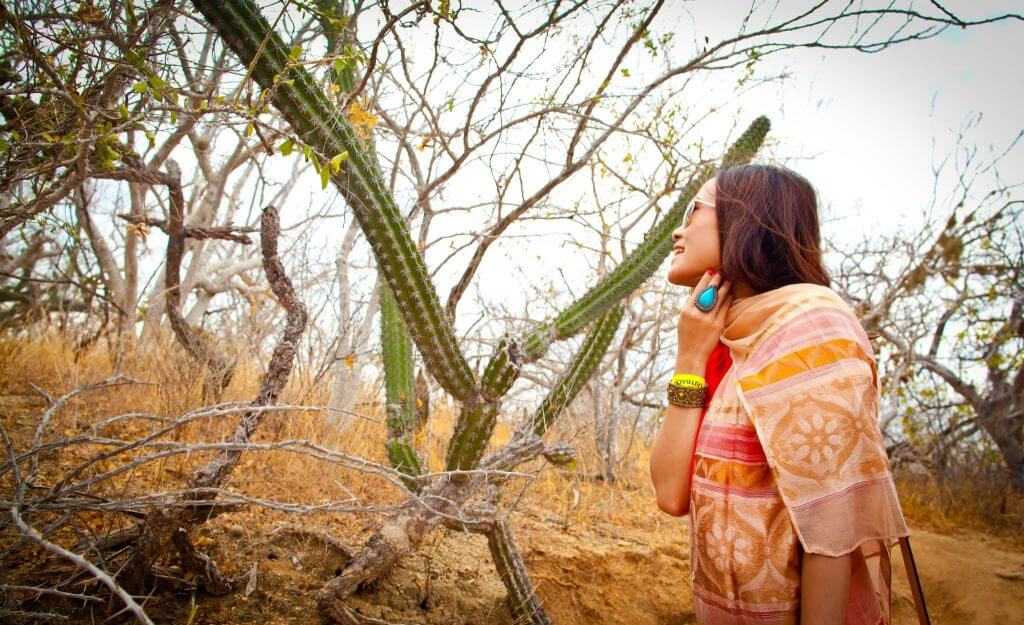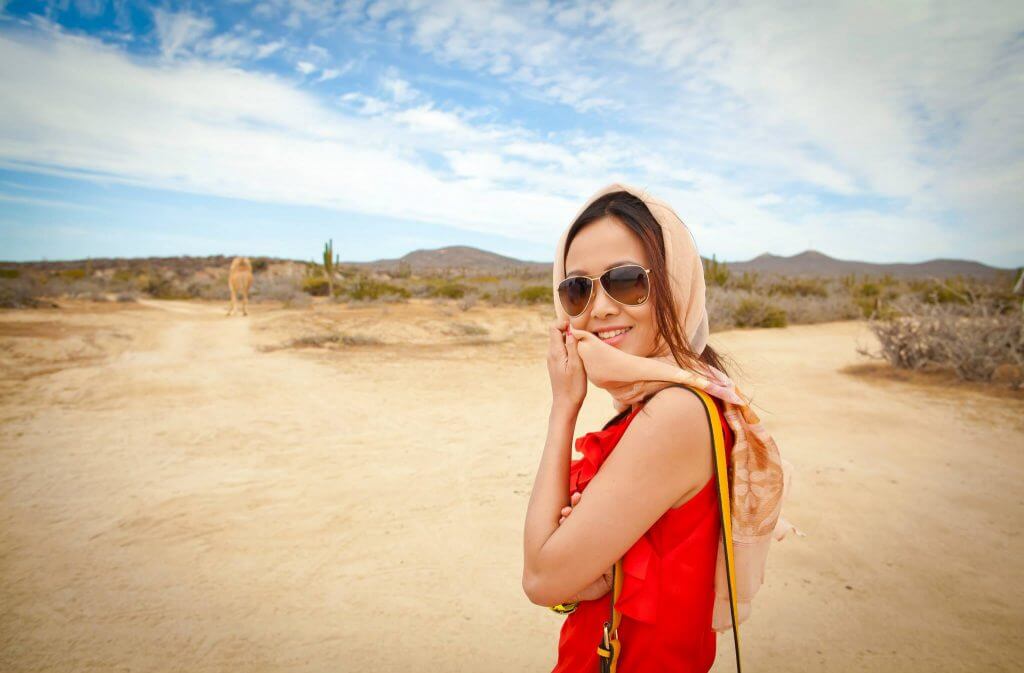 We stopped at a ranch to savor some traditional Mexican cuisine and learn how to make fresh tortillas.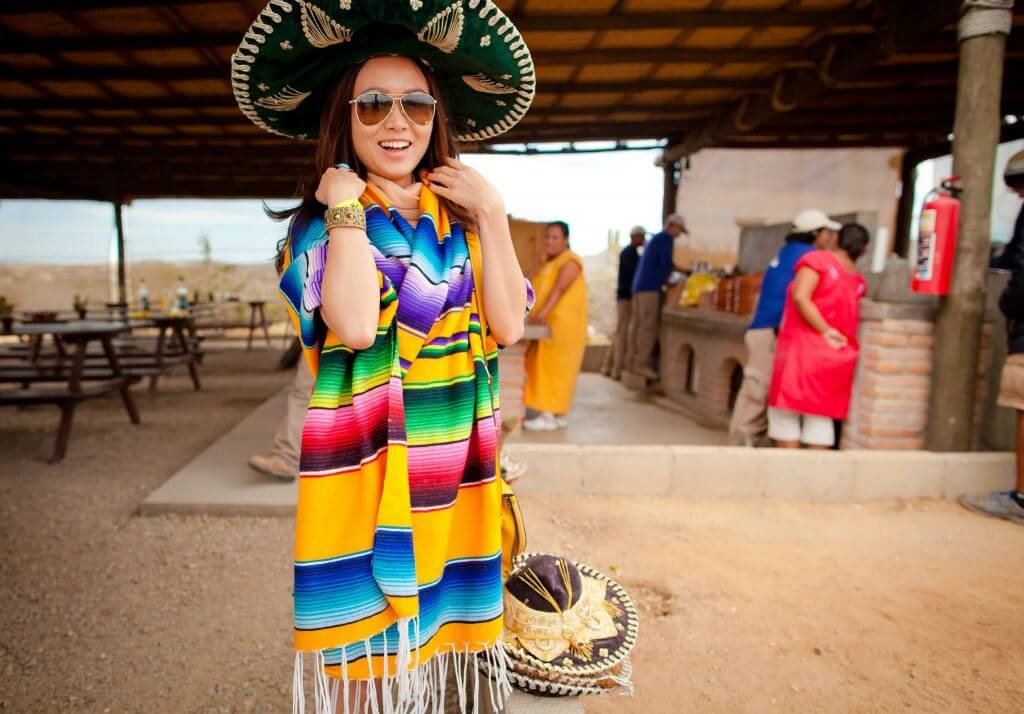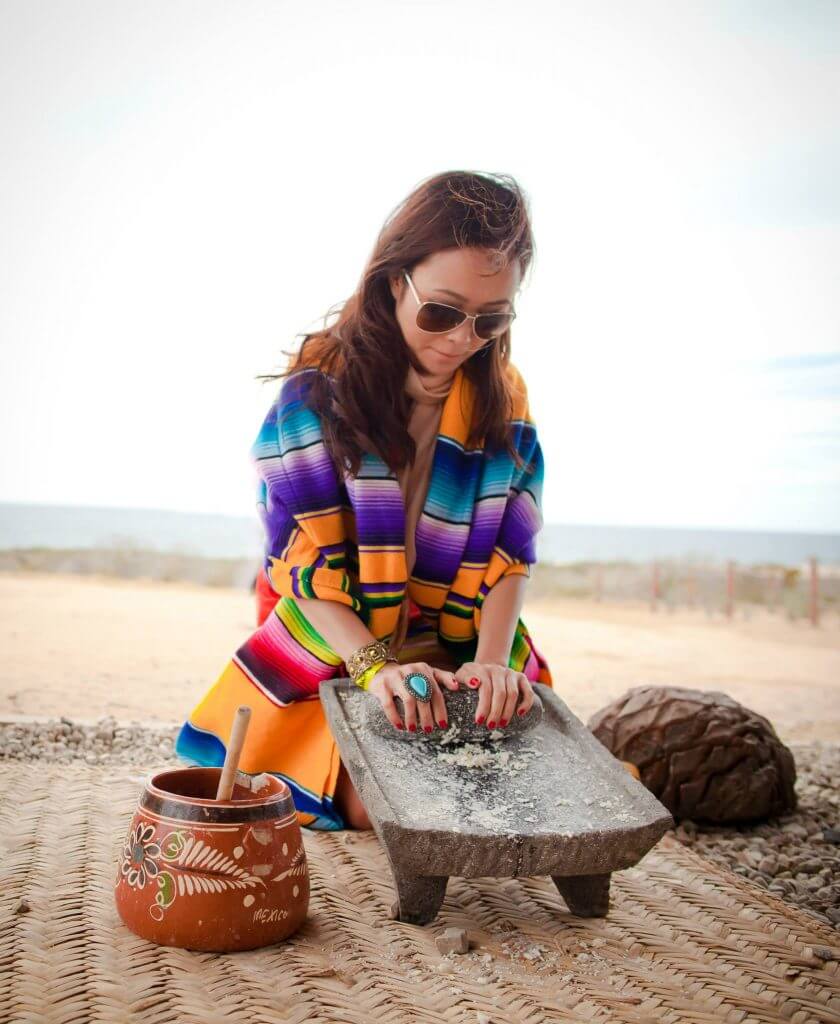 We enjoyed shopping for some colorful ponchos and sombreros at a local market.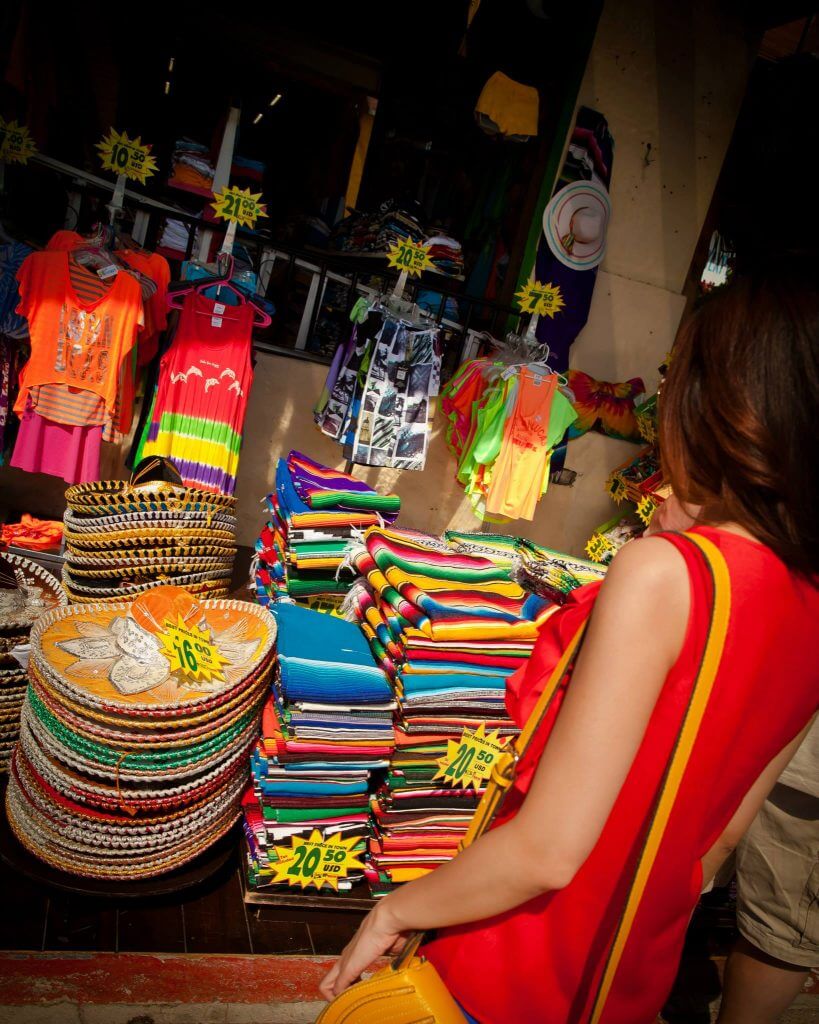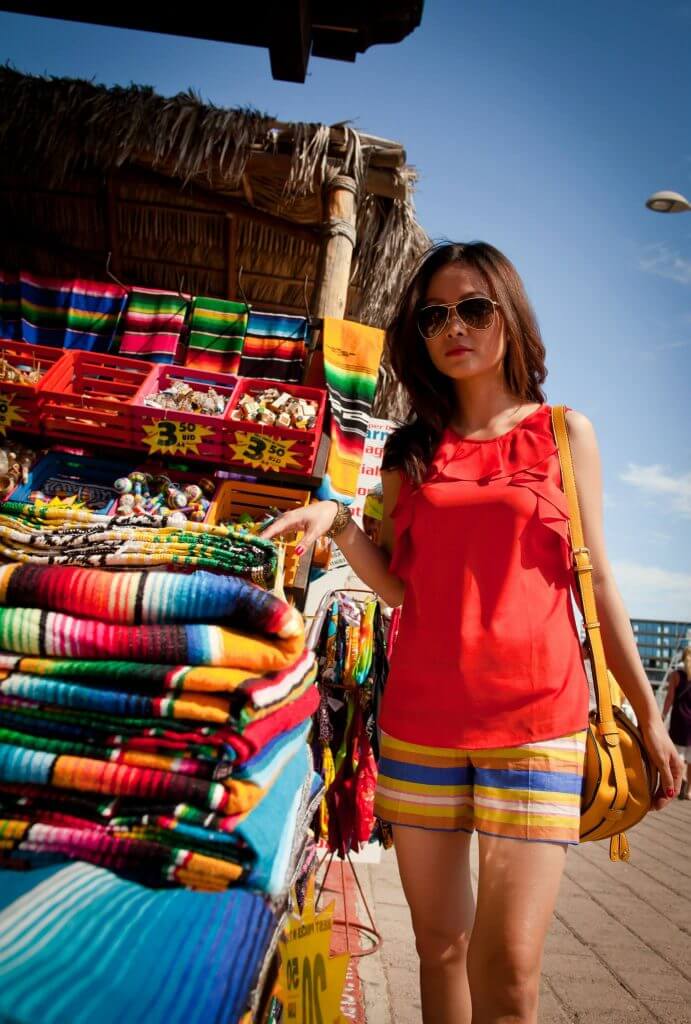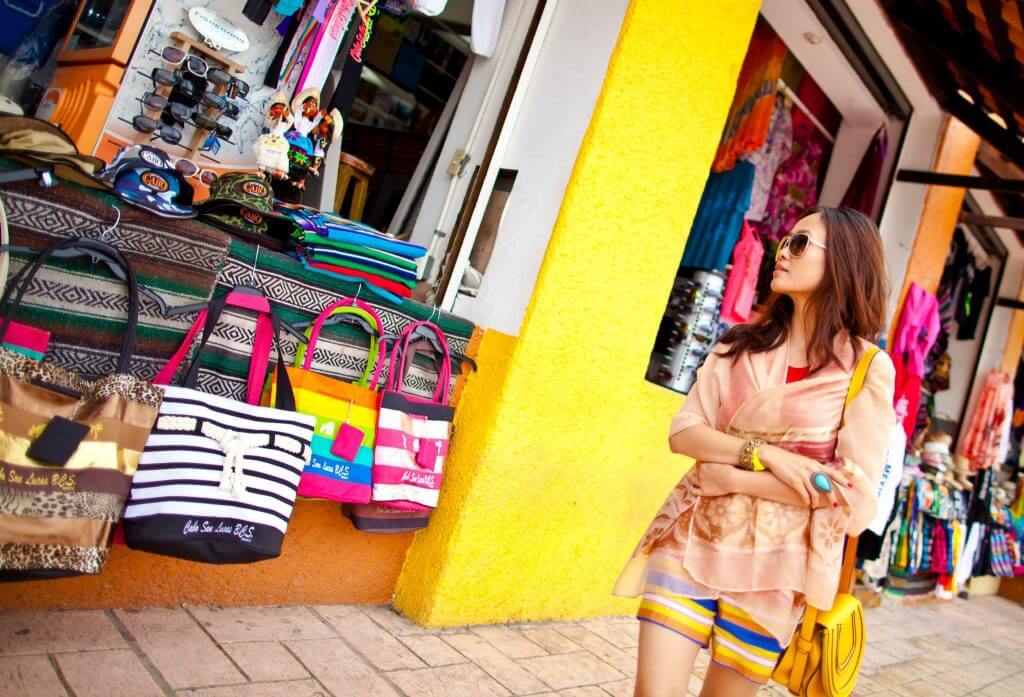 We stayed at Grand Solmar Land's End and what we loved most about the resort is its beautiful beach. We loved walking on the golden beach, having our feet tickled by the playful waves, and enjoying the most magical sunset at the tip of Baja, where the Sea of Cortez meets the Pacific Ocean.
Sometimes we even caught the sight of whales (just their giant fins splashing waters from far away ). Winter season is when all the female whales migrate to warm lagoons in Los Cabos to give birth. So it's very common that we see whales…We can see whales from our breakfast table, from our spa cabana, or from our room. It's just awesome!!!!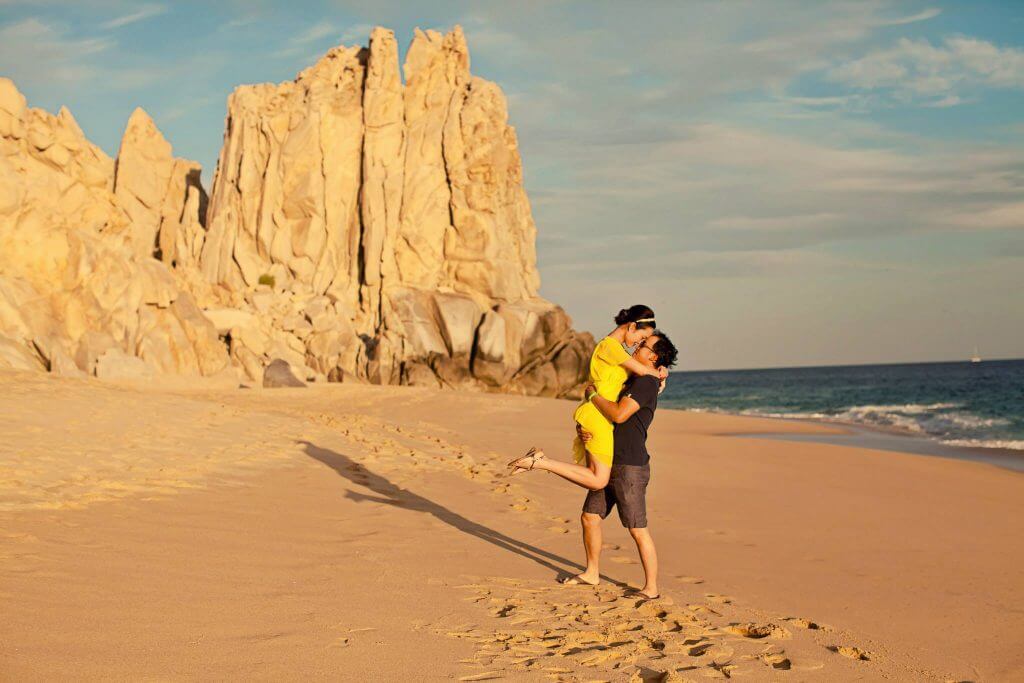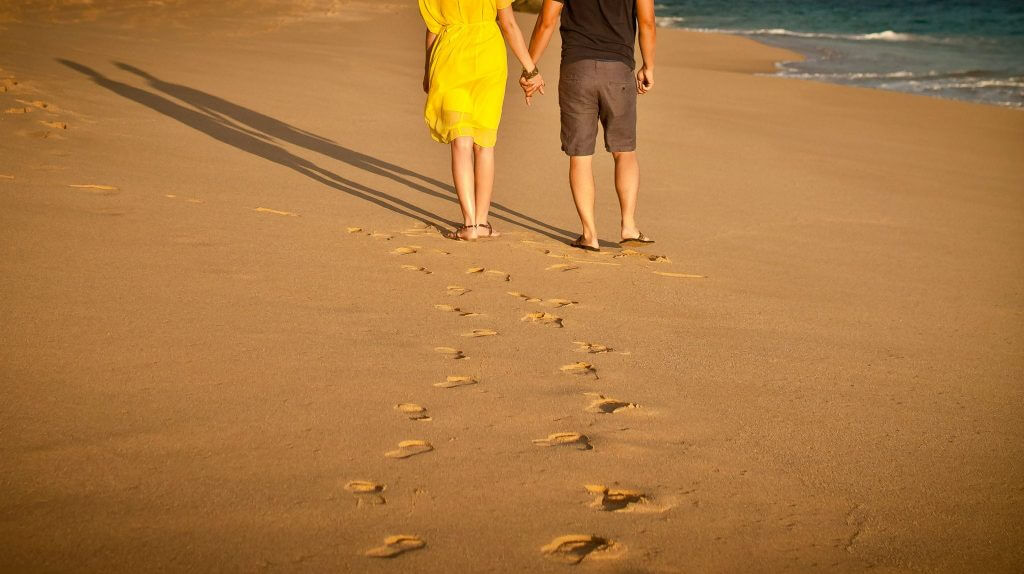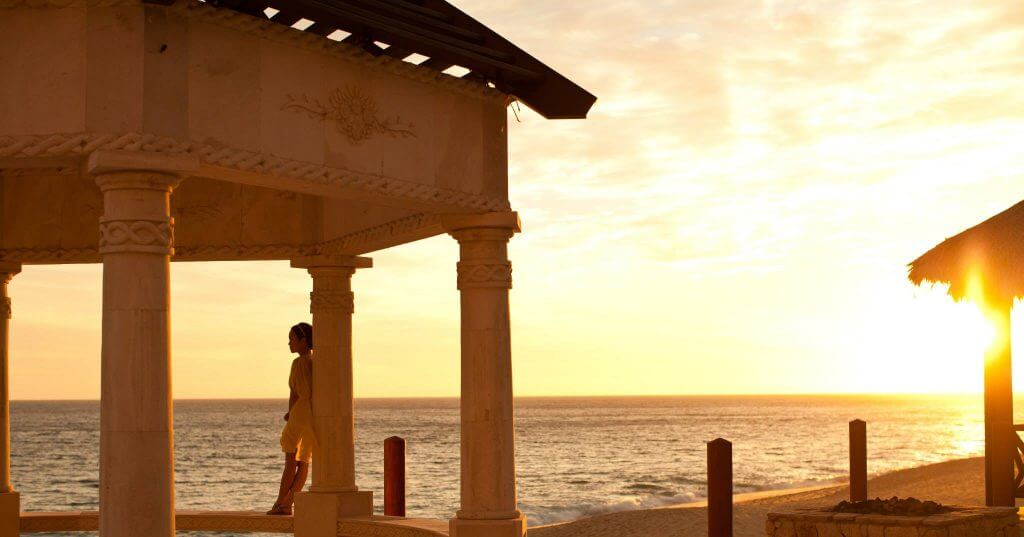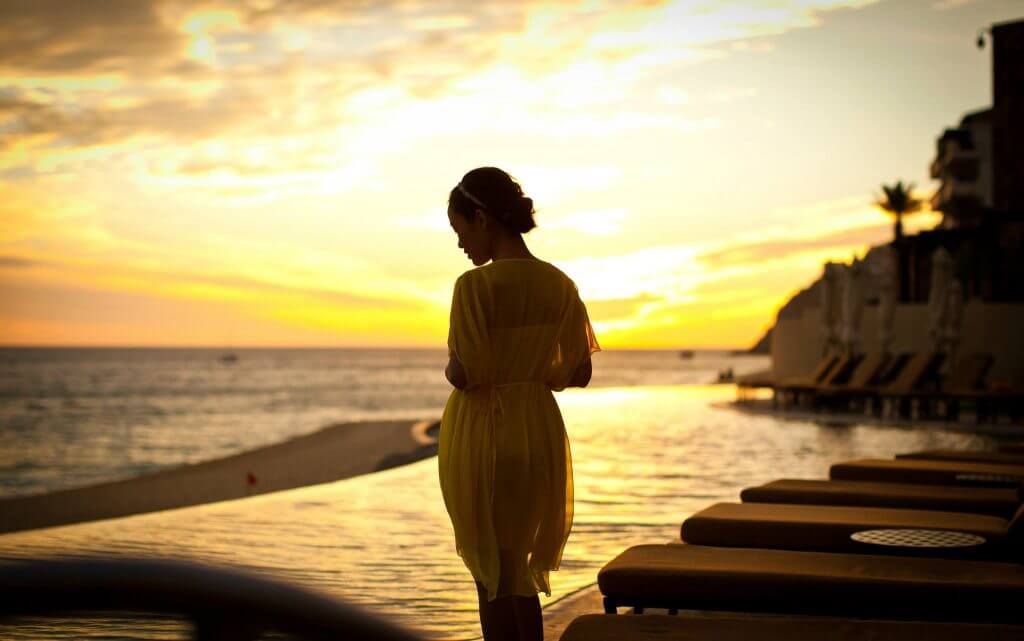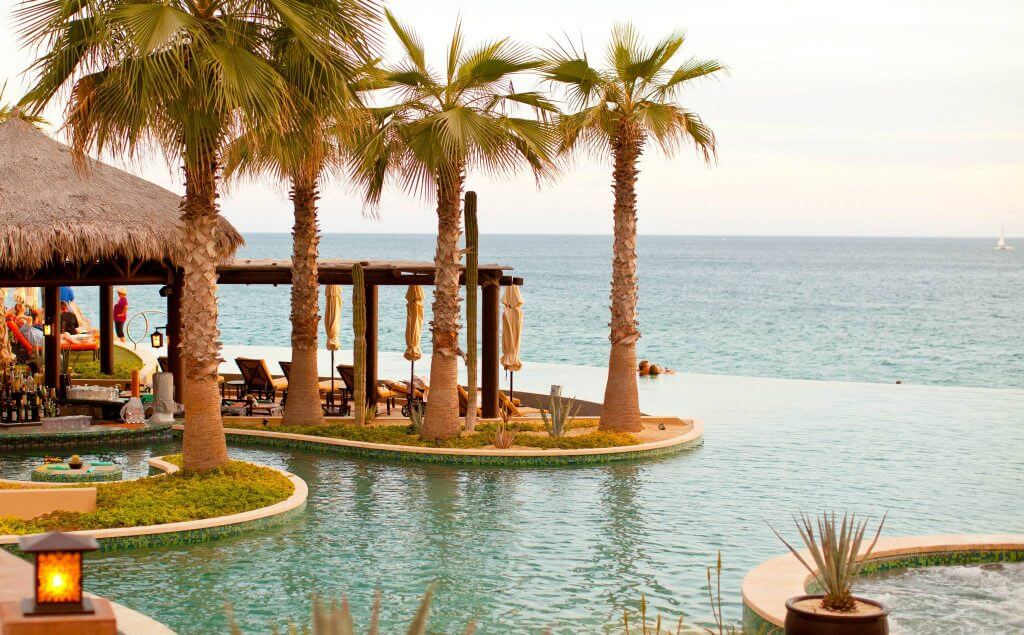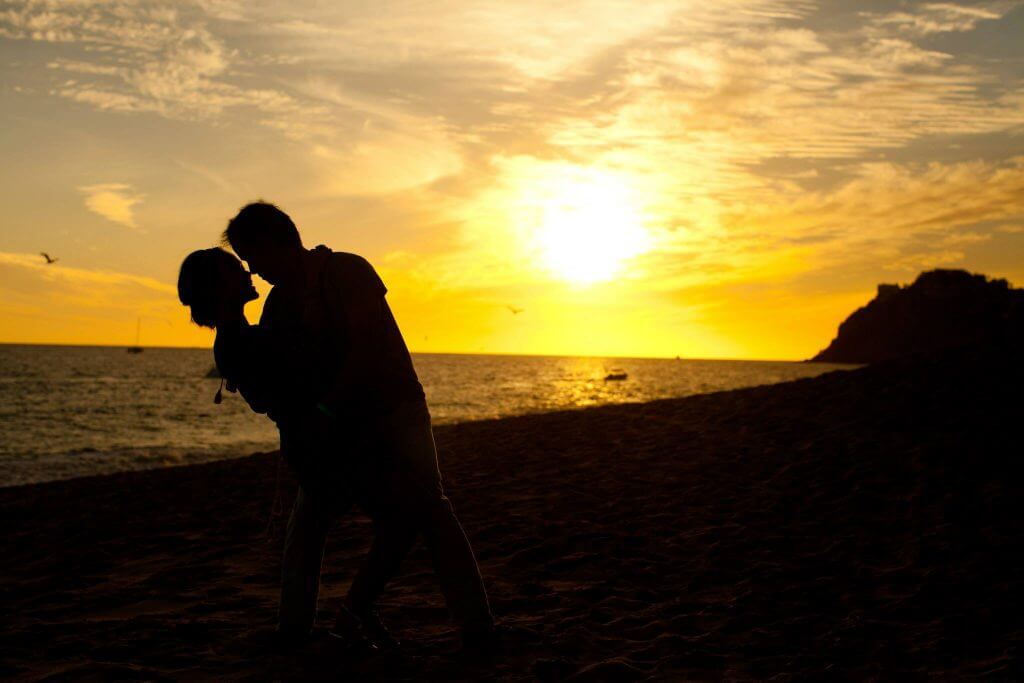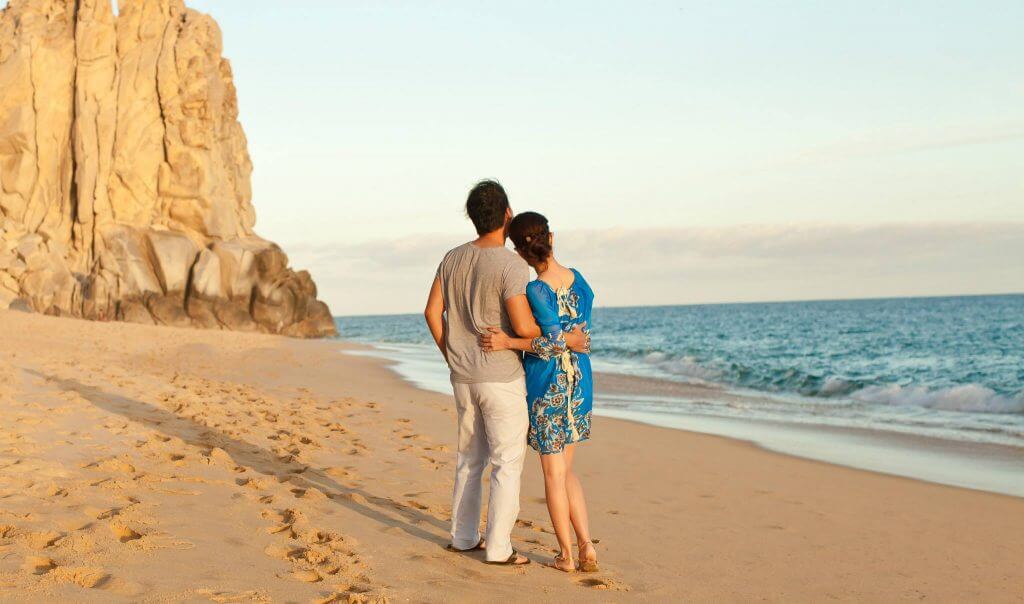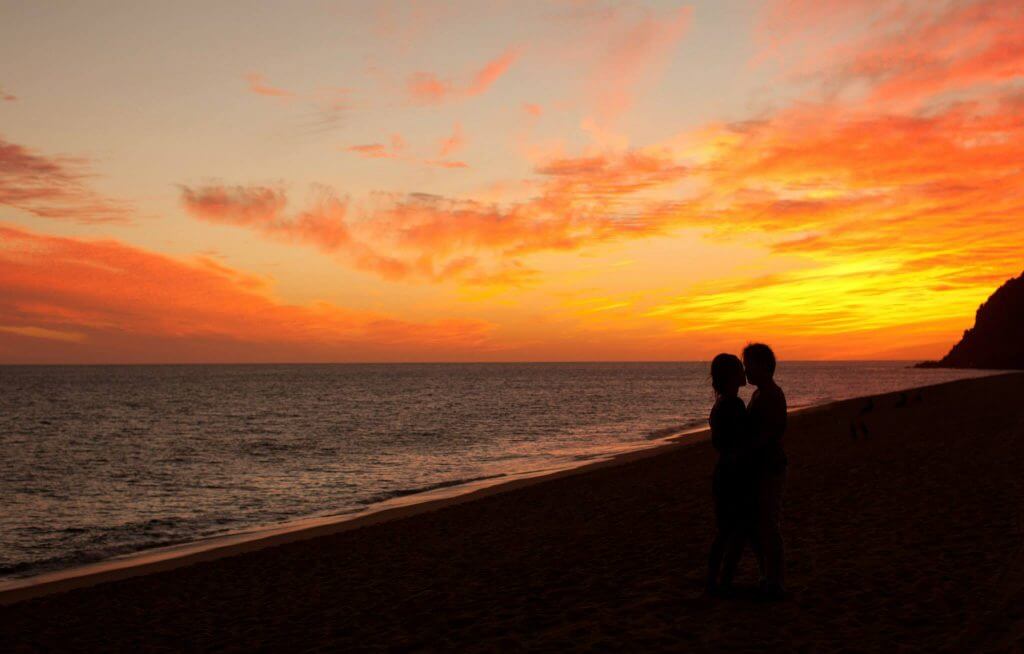 Thanks everyone for reading!
February 23, 2014