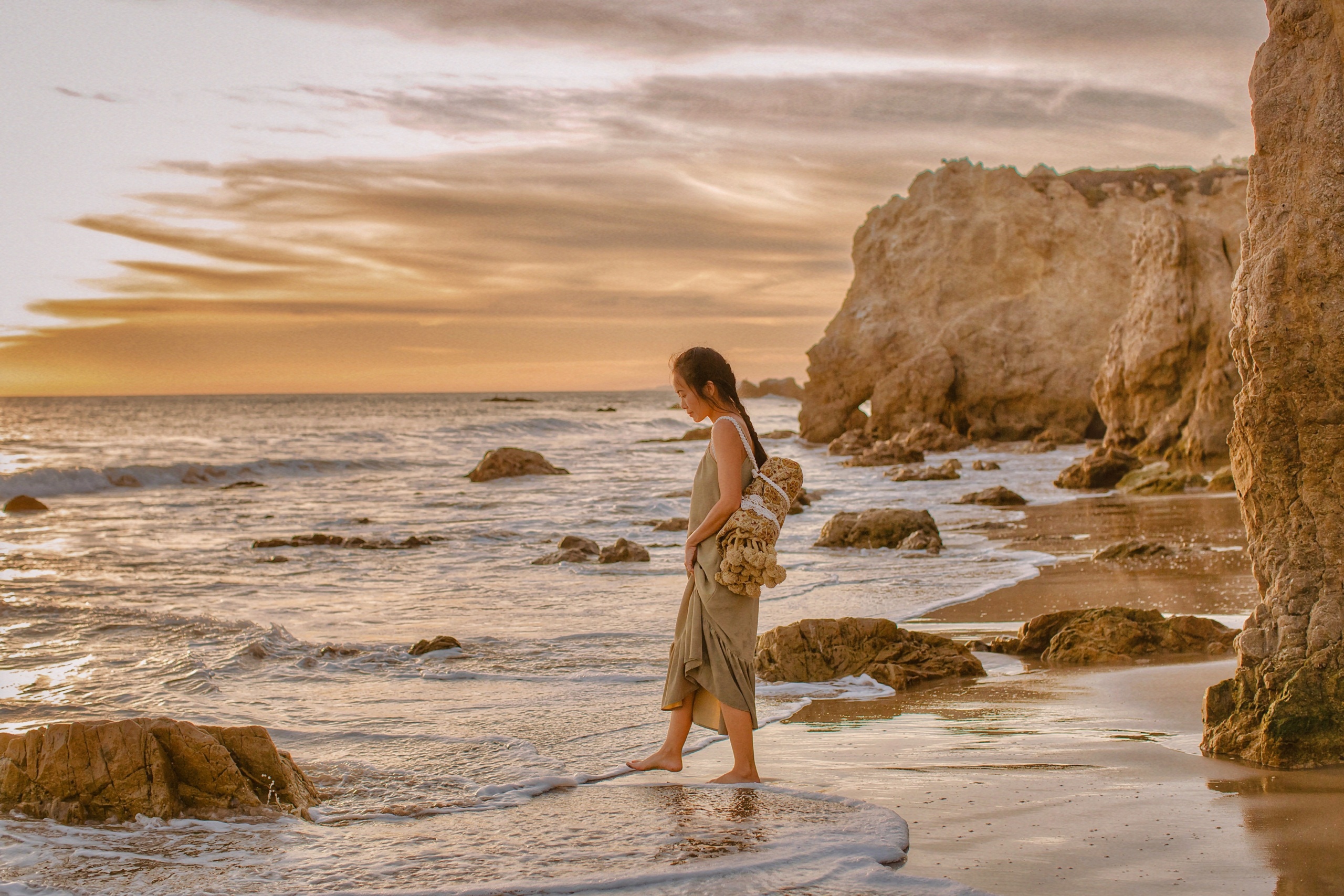 A Vanlife Guide to Malibu, California: 9 Best Things To Do
There are lots of fun things to do in Malibu, from enjoying one of the local beaches, to enjoying the freshest seafood and driving along the iconic Pacific Coast Highway. If you're visiting this beautiful city with your campervan and are not sure what places to visit or things to see in Malibu, you've come to the right place! I'll share all the details so you know exactly what to do in Malibu for vanlife.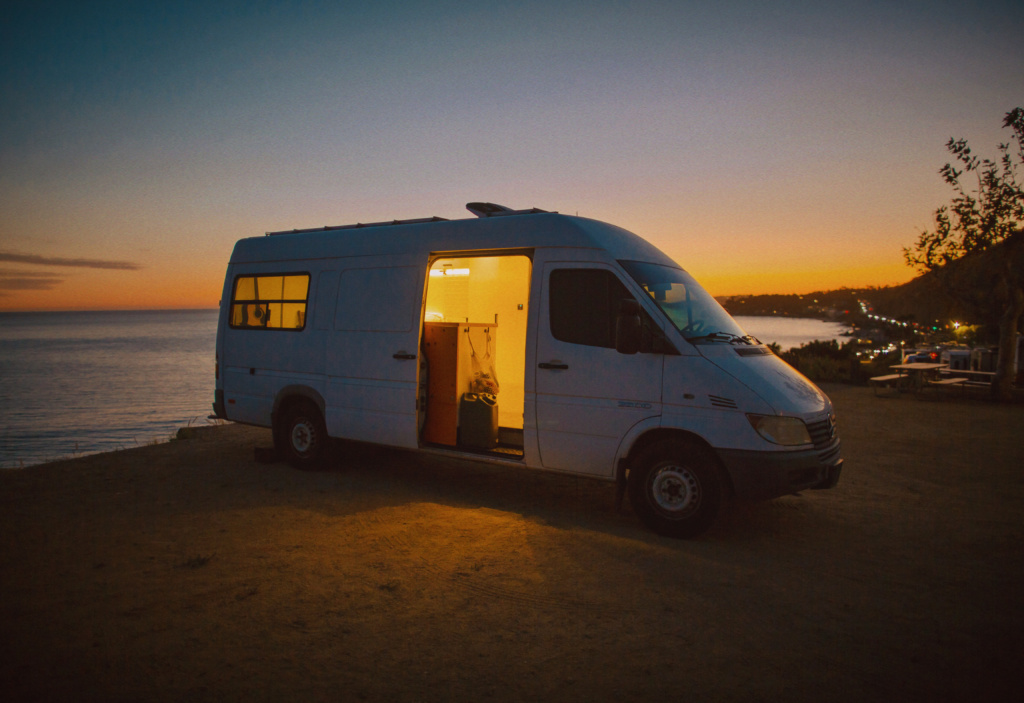 While it's not uncommon to hear Malibu referenced as a playground for the rich and famous, it has a lot more to offer than mansions and exclusive beach clubs. Imagine spending a couple of blissful days on the California coast camping, sipping on wine, eating seafood, visiting historic attractions,….This Southern California gem is the perfect place for a getaway! In this blog you will find a list of 9 vanlife friendly activities to do in Malibu.
1. Camp at The Malibu RV Park
Waterfalls, vineyards, coastal caves, wildlife, and seafood – the treasures of Malibu Beach are many. Although Malibu wouldn't be overly accessible to van dwellers (no overnight parking), vanlifers can pull up their vehicles at the Malibu RV Park and enjoy camping, exciting activities, and travel to nearby tourist destinations. Malibu RV Park with its cliffside location offers all of us the rare chance to have the same spectacular view of the Pacific Ocean as the multi-million dollar homes on the bluffs just down the road for the cost of a campground hookup.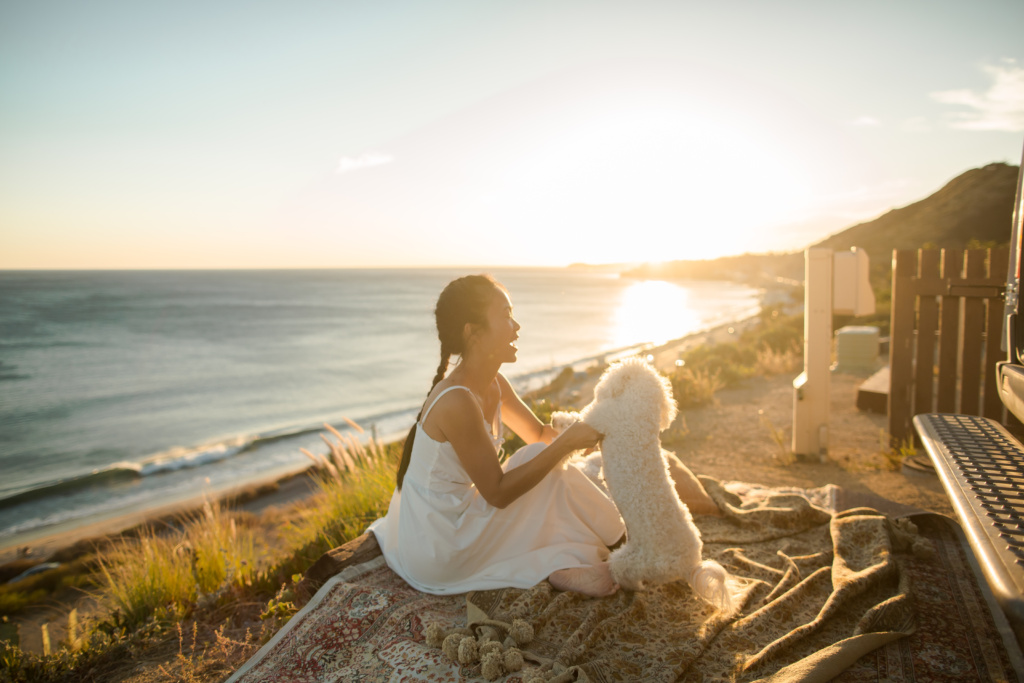 Some of Southern California's most expensive real estate is around this area. But you can live like a movie mogul at this RV resort, and the rate goes as low as $45 a night (depending on the spot you want). There are electrical hook ups, propane services, a dump station, laundry services, bathrooms and hot showers as well. So it really is a fantastic option for a vanlife pit stop and getting all your "chores" done for the week.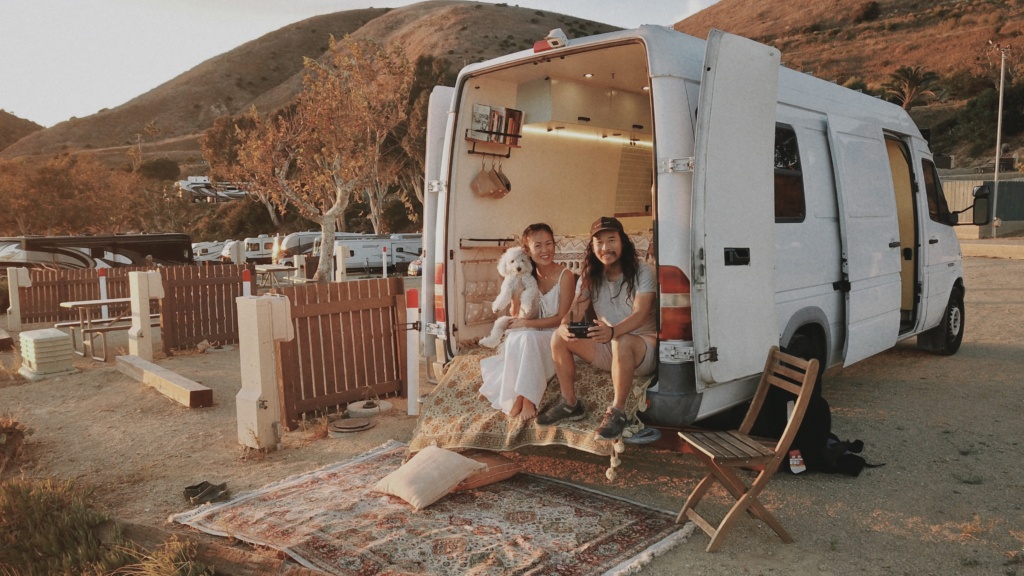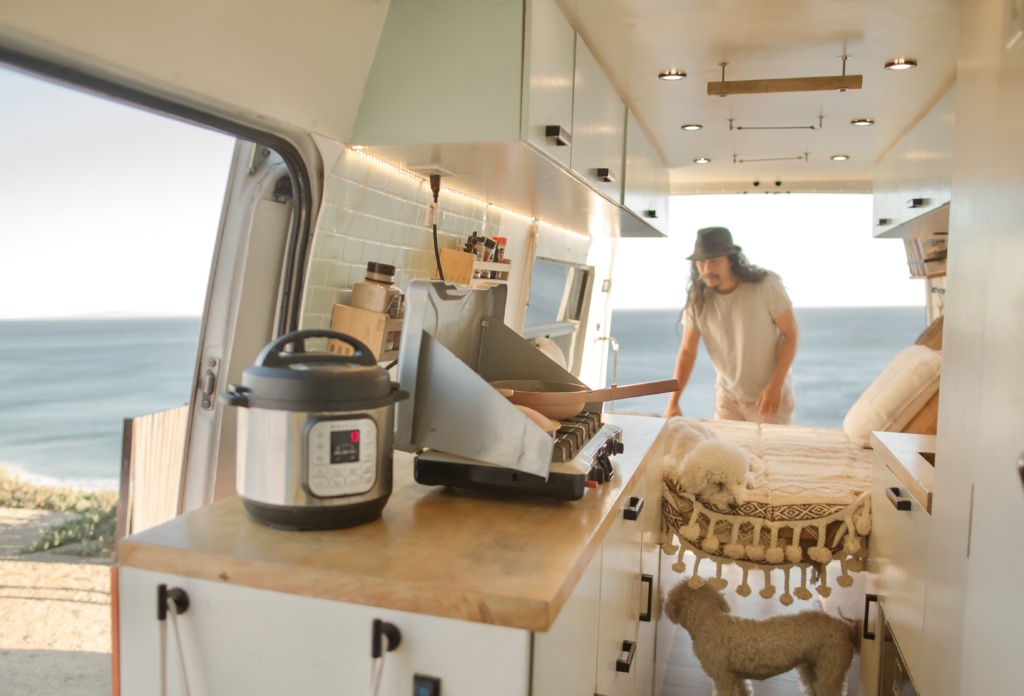 Besides all of the amenities mentioned above, this campground has a location to die for! The park sites are terraced into the side of a mountain creating a panoramic ocean view and dramatic sunsets. When you make a reservation here, every site comes with a fantastic view — whether it's the Pacific Ocean or the mountains. These sweeping vistas are easily accessible to campers thanks to the RV park's location on a coastal bluff.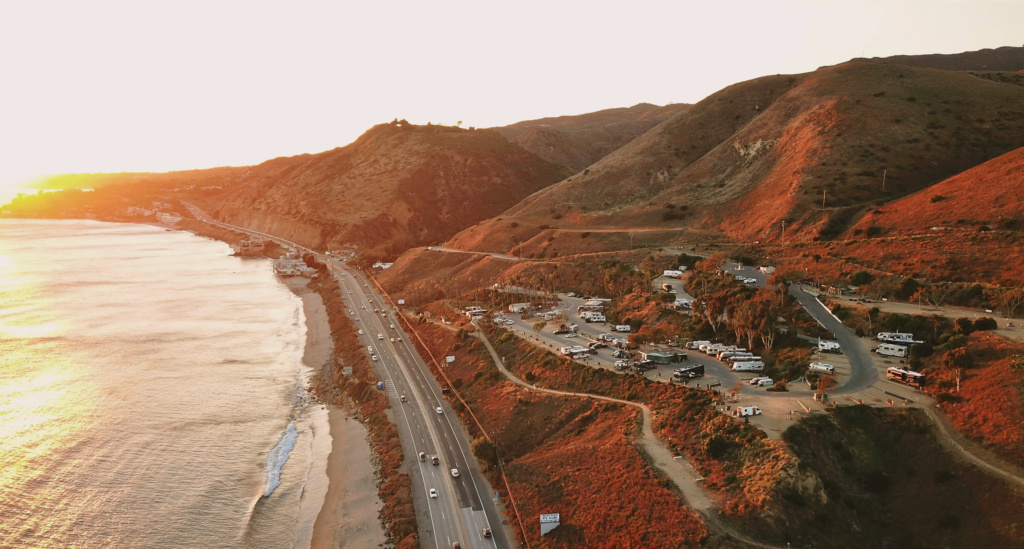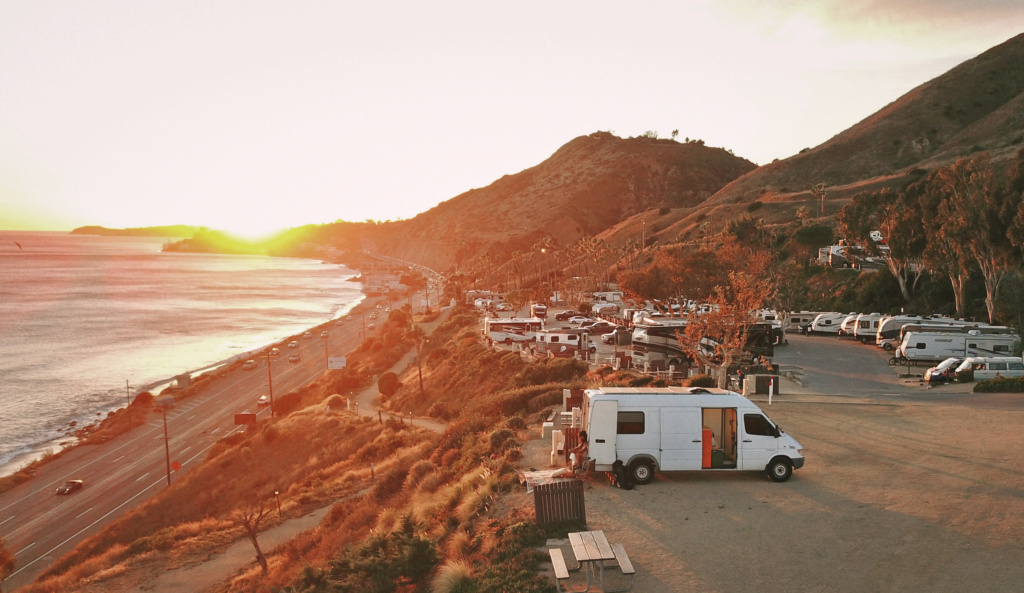 Read my full review of the Malibu RV Park here!
2. Enjoy the freshest seafood at Malibu Seafood Fresh Fish Market & Patio Cafe
An excellent fish store and restaurant, Malibu Seafood Fresh Fish Market & Patio Cafe, is just down the hill from the Malibu RV park. From our camping site it only took us 20-min hike downhill to get to the best seafood in town.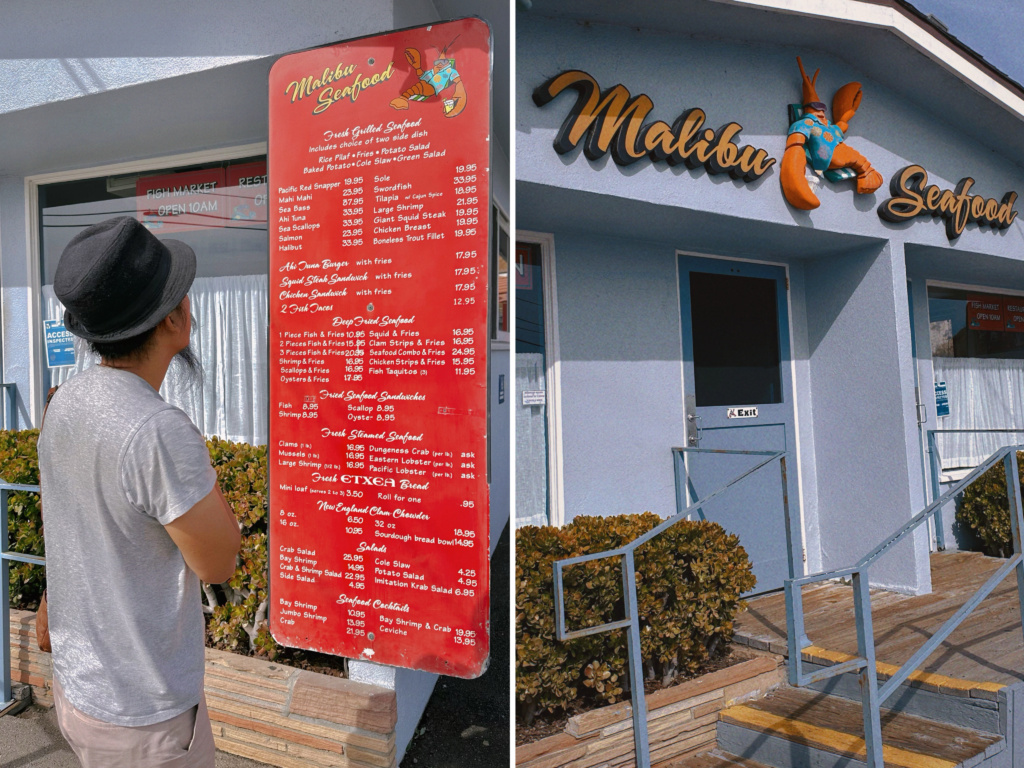 They serve a variety of seafood sandwiches, clams, steamed mussels, Dungeness crab, sea scallops, swordfish, mahi mahi, halibut, and more. Food here is always excellent whether you order steamed, grilled, or fried seafood. You could even take back to your camp fresh catch and cook it yourself!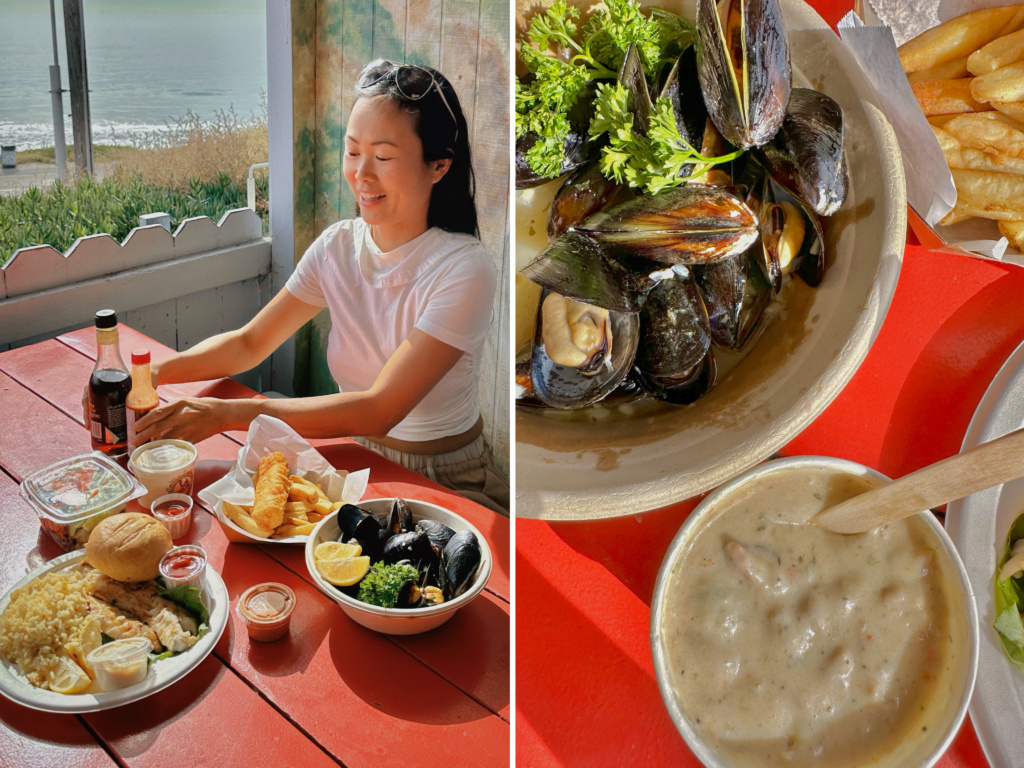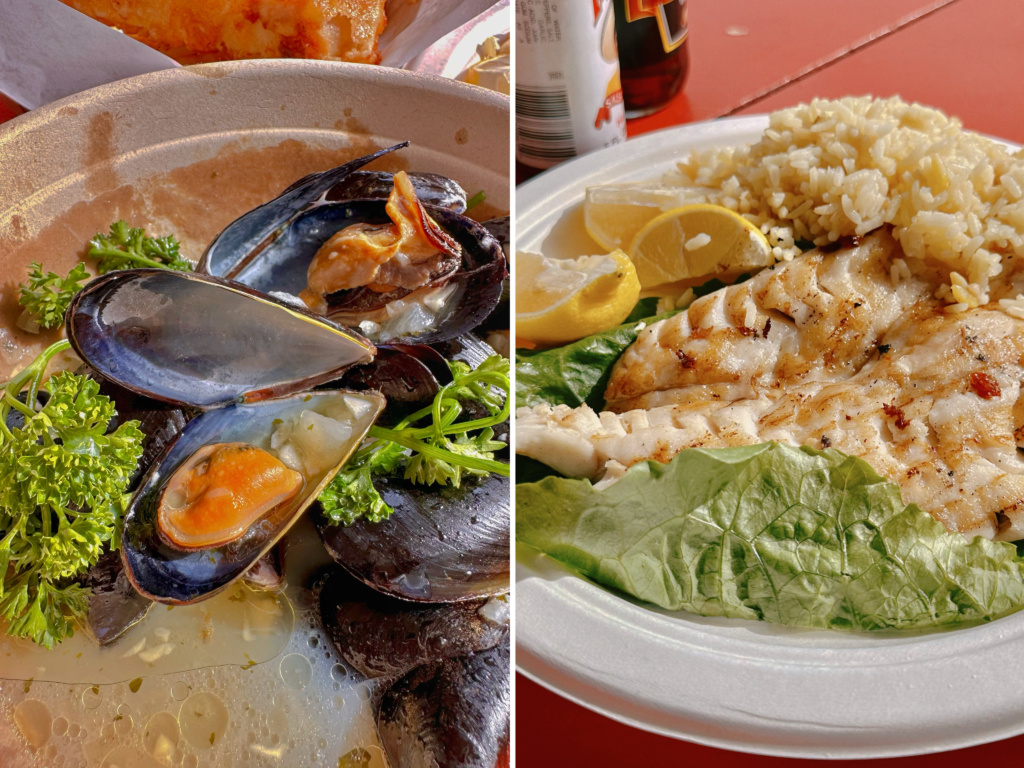 On our first visit to this restaurant we ordered 1lb of steamed mussels, 1 order of fish and chips, 1 clam chowder, and 1 grilled fish and the total came out to only $60. We mentioned to the restaurant owner that we are from the RV park and she gave us an extra 20% off. What a deal!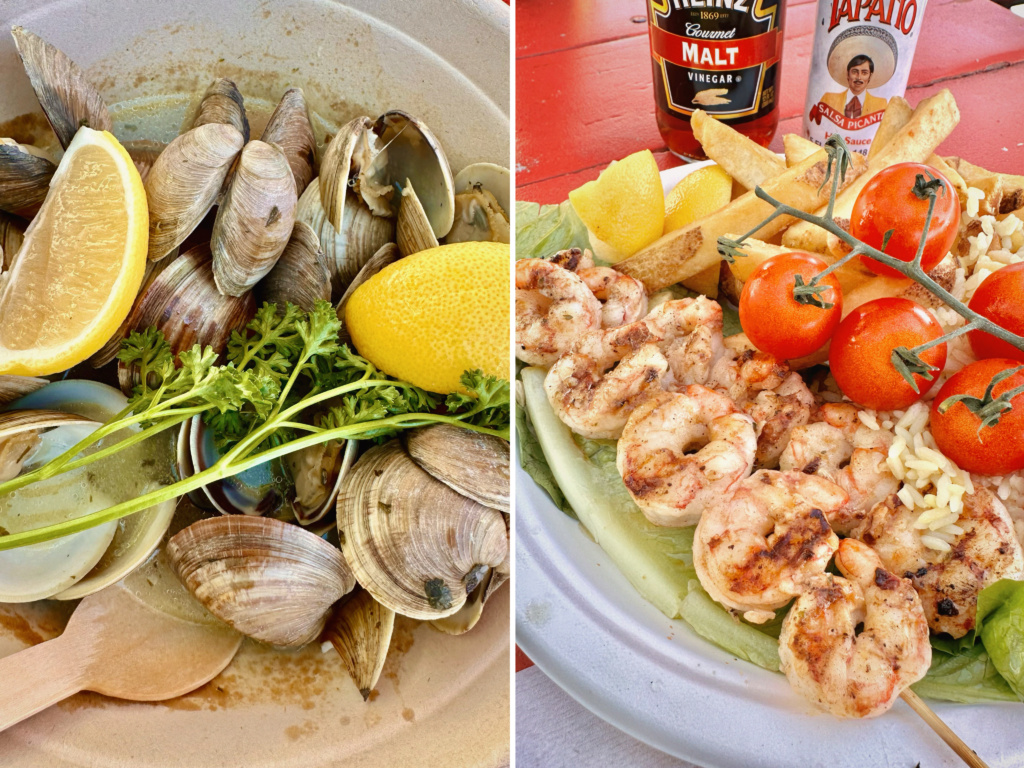 We ended up coming back to this restaurant for lunch everyday for the duration of our stay at the RV Park and got to try everything on their menu! This was the most memorable experience we had in Malibu!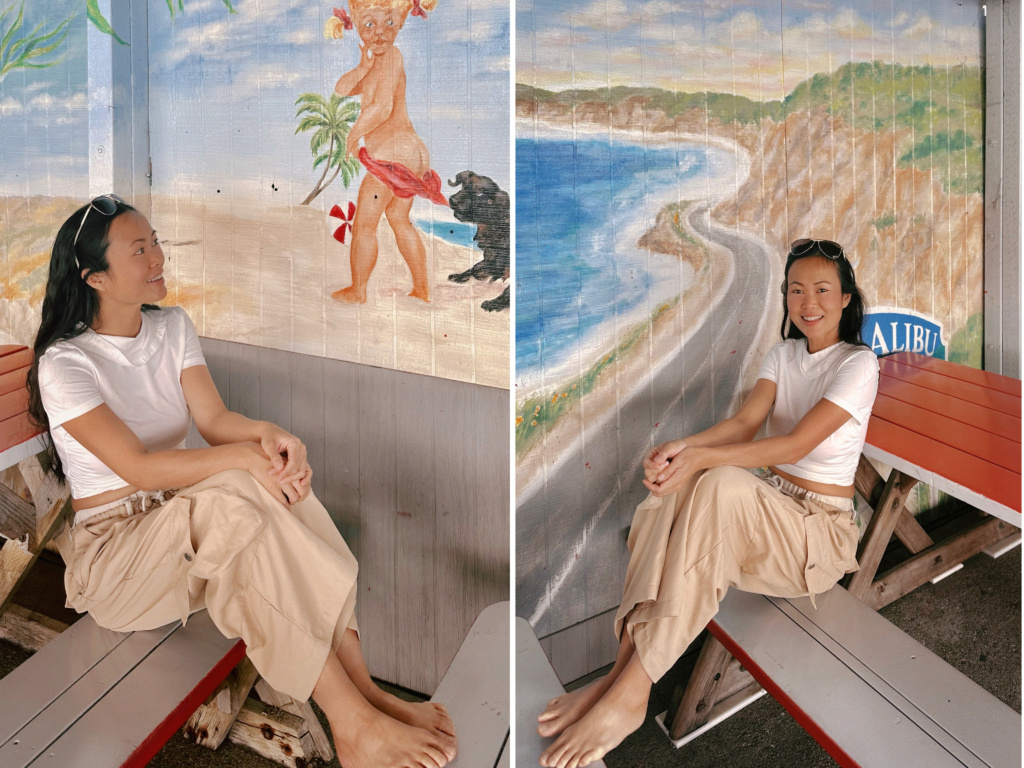 3. Visit the Malibu Country Mart
The Malibu Country Mart is an outdoor, boutique shopping center nestled between the ocean and the mountains of Malibu. It has something for everyone and no wonder it is one of the premier shopping and dining destinations in all of Malibu!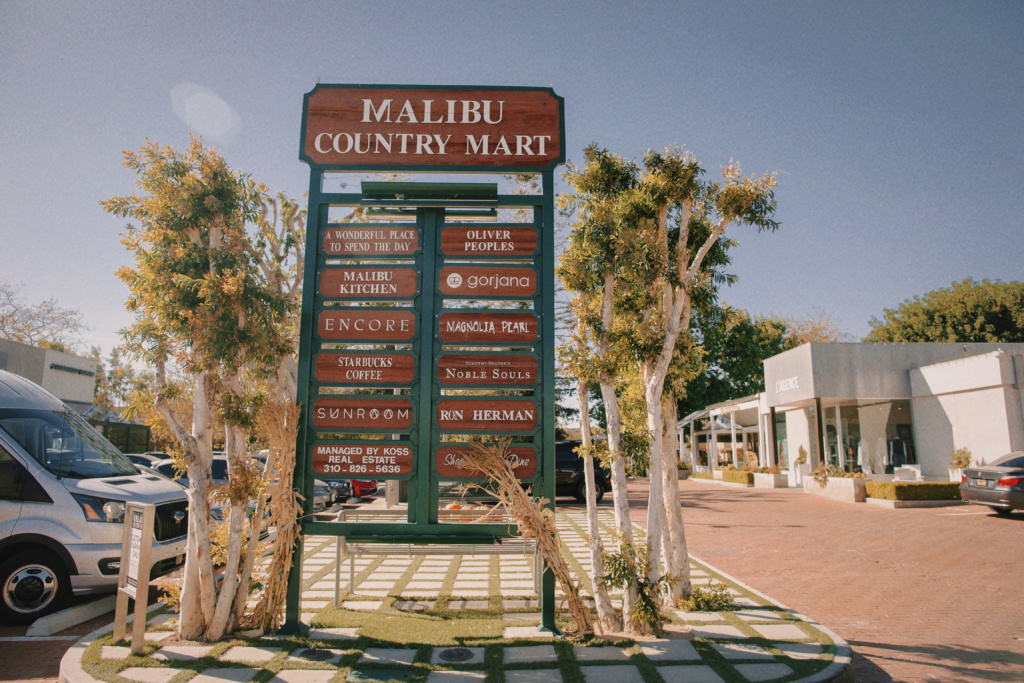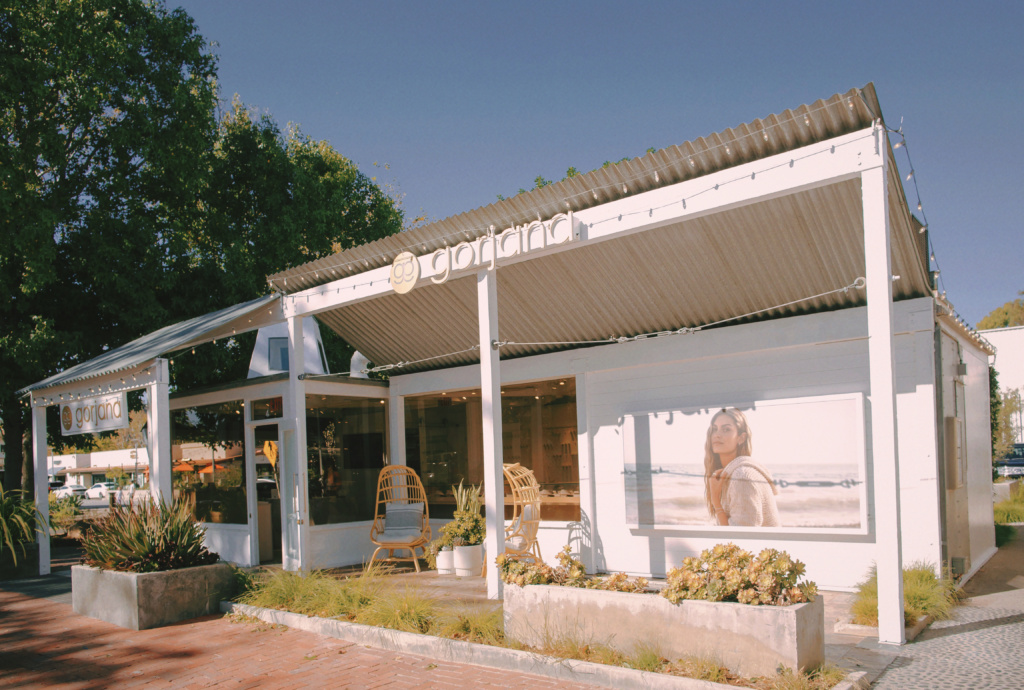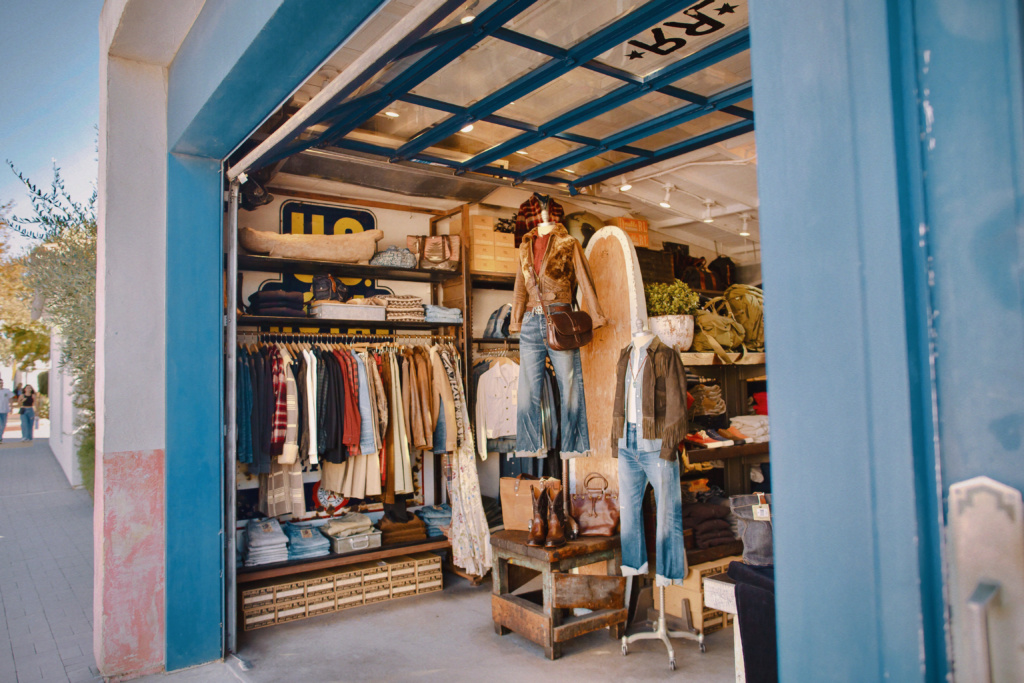 All the shops and restaurants are surrounded by lush gardens, playgrounds, picnic spaces, sculptures, and eateries. They are constructed in a mish-mash of styles, from Mediterranean and Spanish to rustic and modern. Here you will find a new, Instagram-worthy spot no matter which way you turn.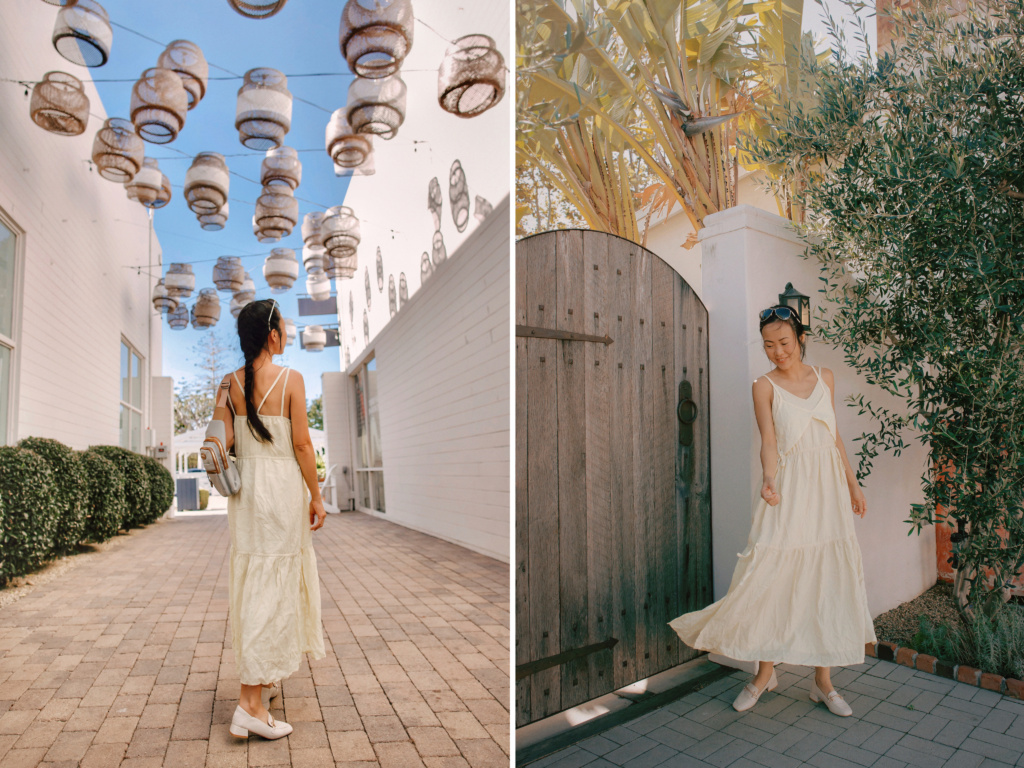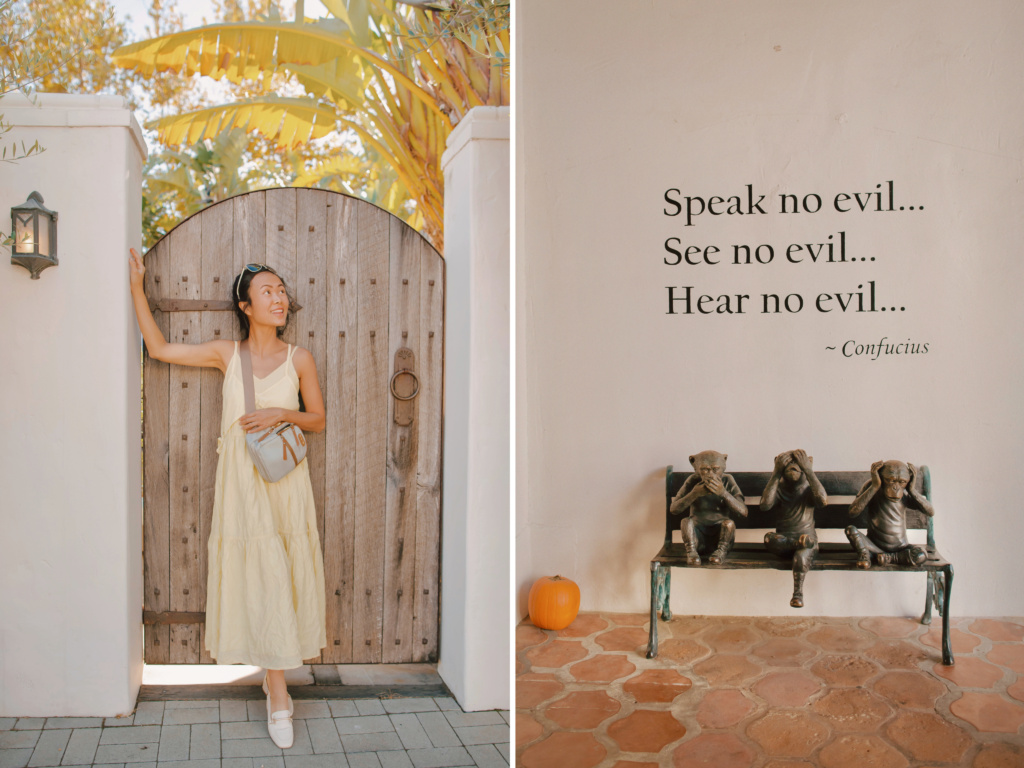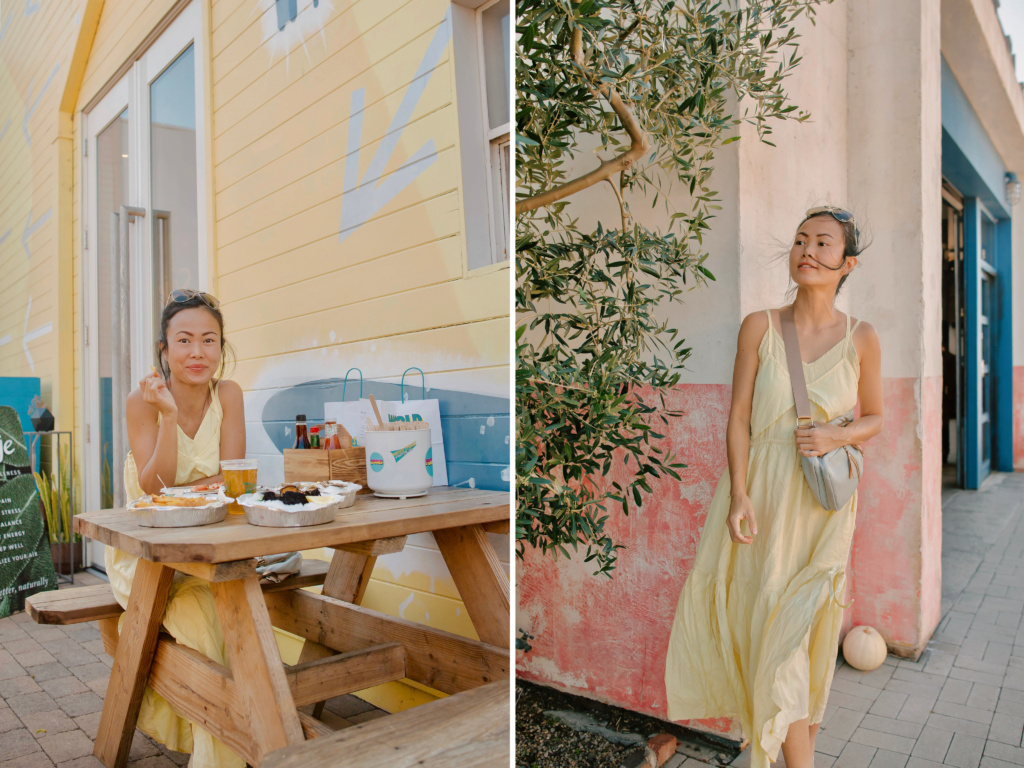 Here we stopped by SunLife Organic for their delicious acai bowls. This juice bar is a Malibu local favorite which strives to use only the highest quality ingredients, all of which must be natural and organic. When you enter this restaurant, you can expect a very clean and orderly place with a health-conscious atmosphere.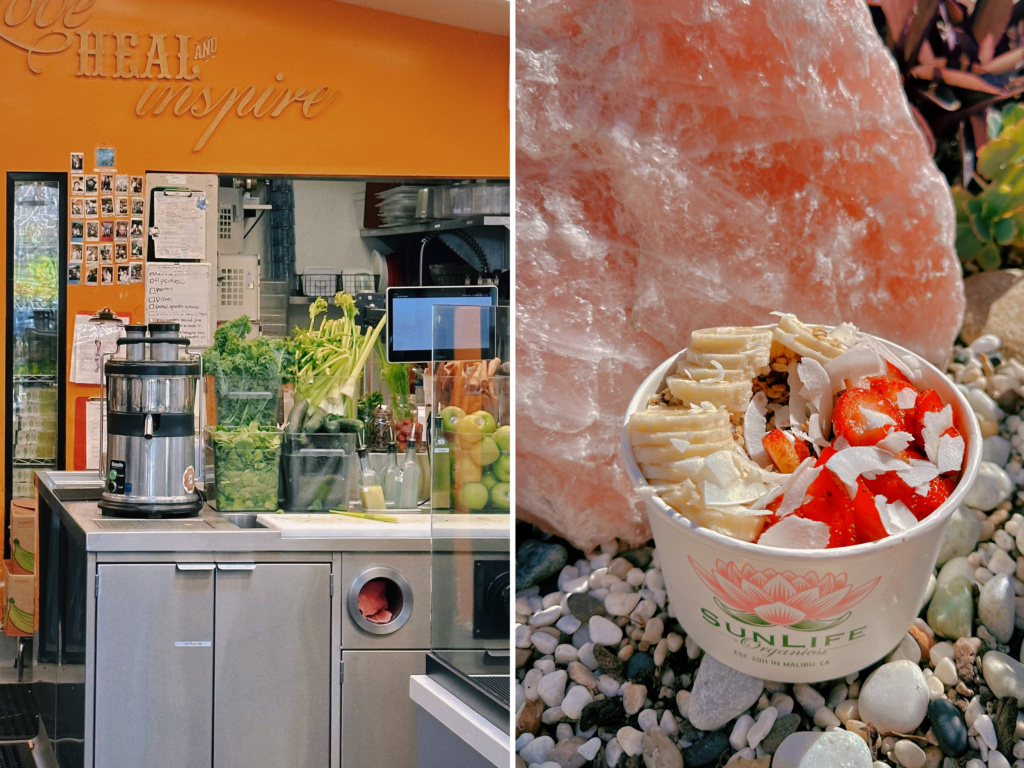 You should stop by Taverna Tony – a delicious eatery in this shopping center that's comprised of a menu filled with Greek cuisine. Consider taking your meal to the outdoor patio where you can enjoy the fresh air while sitting under a wood awning with beautiful green vines spread throughout.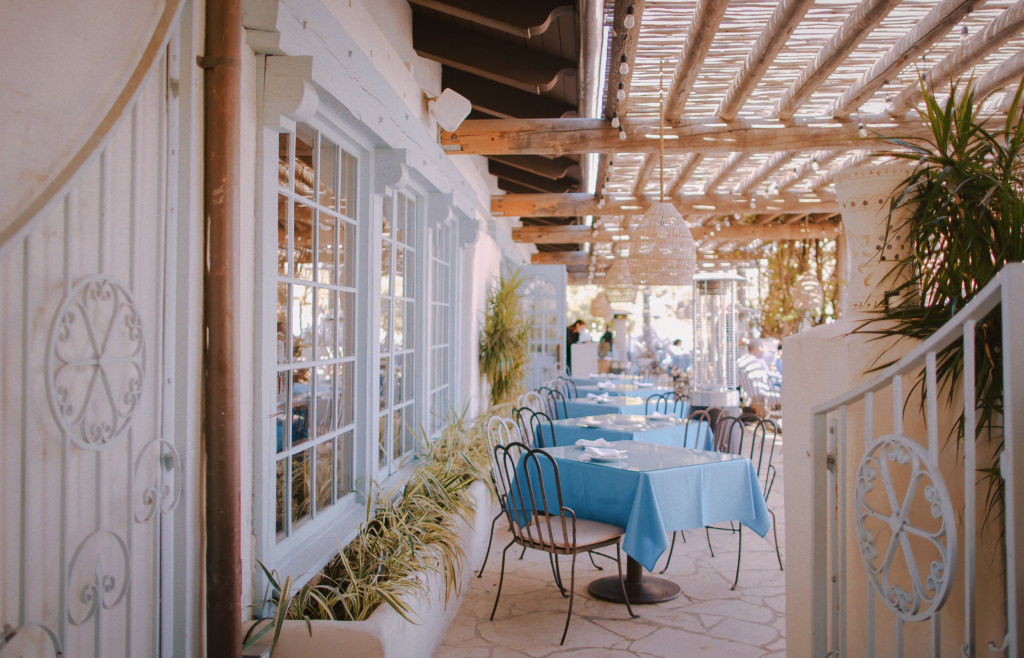 One of our favorite spots here is the Alfred Coffee. Alfred Coffee is a popular coffee chain with locations all over Los Angeles! Their world famous vanilla latte was heavenly delicious!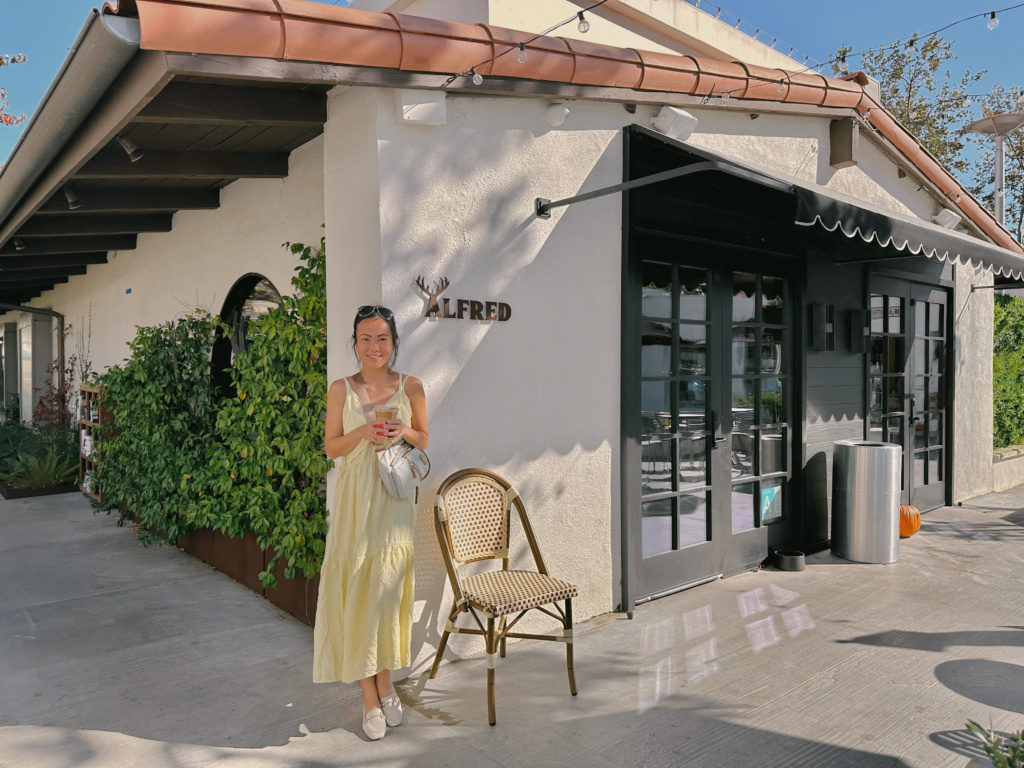 4. Enjoy sea live urchins, oysters, and lobster rolls at Broad Street Oyster Company
Here you'll order from a long list of oysters, mussels, poached shrimp, uni, and whatever else that day. They are known for their world famous lobster roll.  A heap of lobster meat on a lightly toasted roll is served either warm with butter or cold with mayonnaise.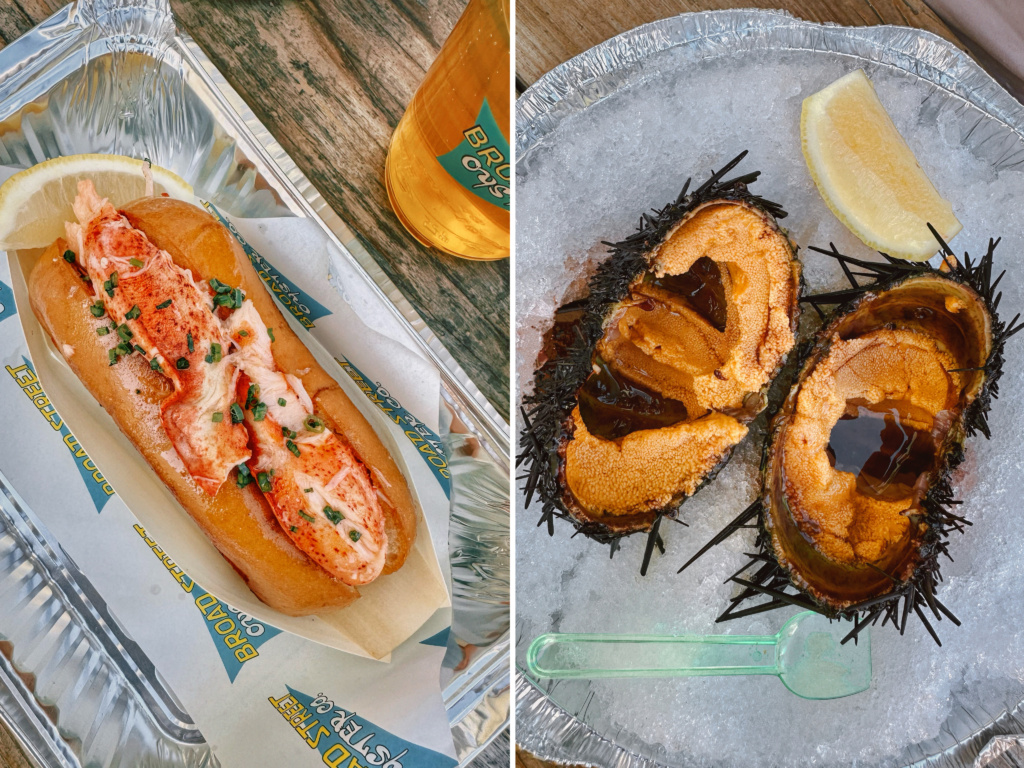 Broad Street Oyster Company is Malibu's ultimate seafood destination with the laid-back atmosphere of beachy vibes. The freshly shucked oysters, seafood tower, live sea urchin, tuna tartare, and daily crudo keep the raw options rocking. The fish and chips, fried oysters, fried fish sando, and clams and linguine greet those looking for something classic and hearty.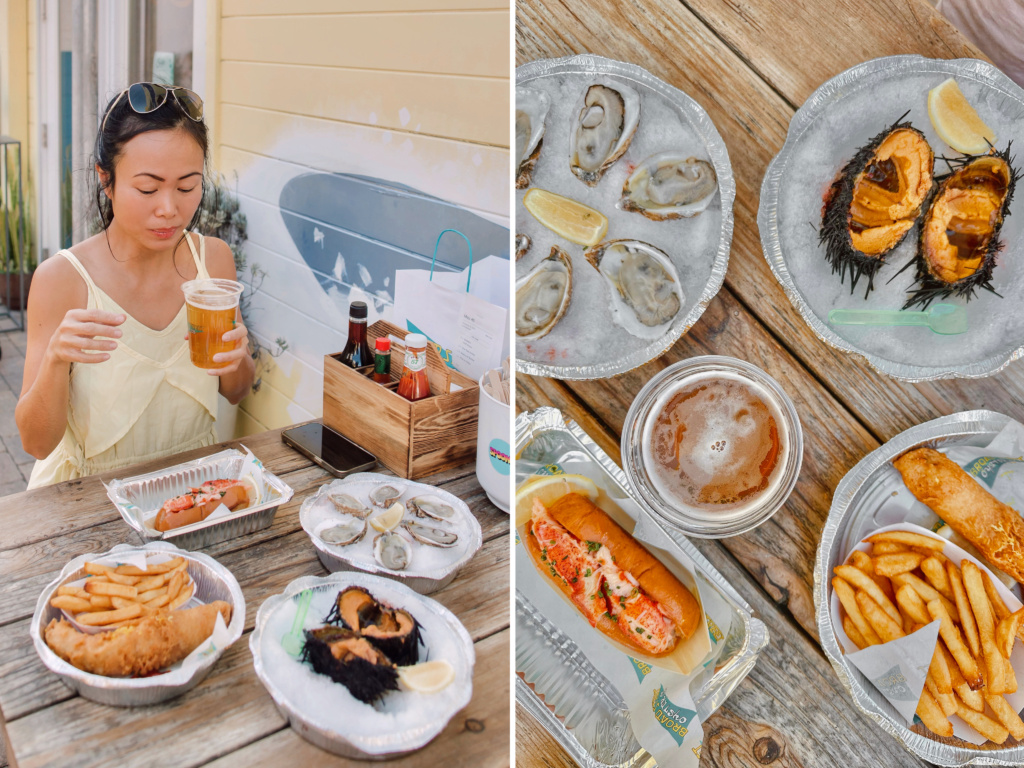 5. Catch sunset at El Matador State Beach
The most impressive beach in Malibu is El Matador Beach! This beautiful beach features rugged sandstone cliffs that plunge dramatically into the ocean. There are also huge sea stacks that line the beaches shoreline.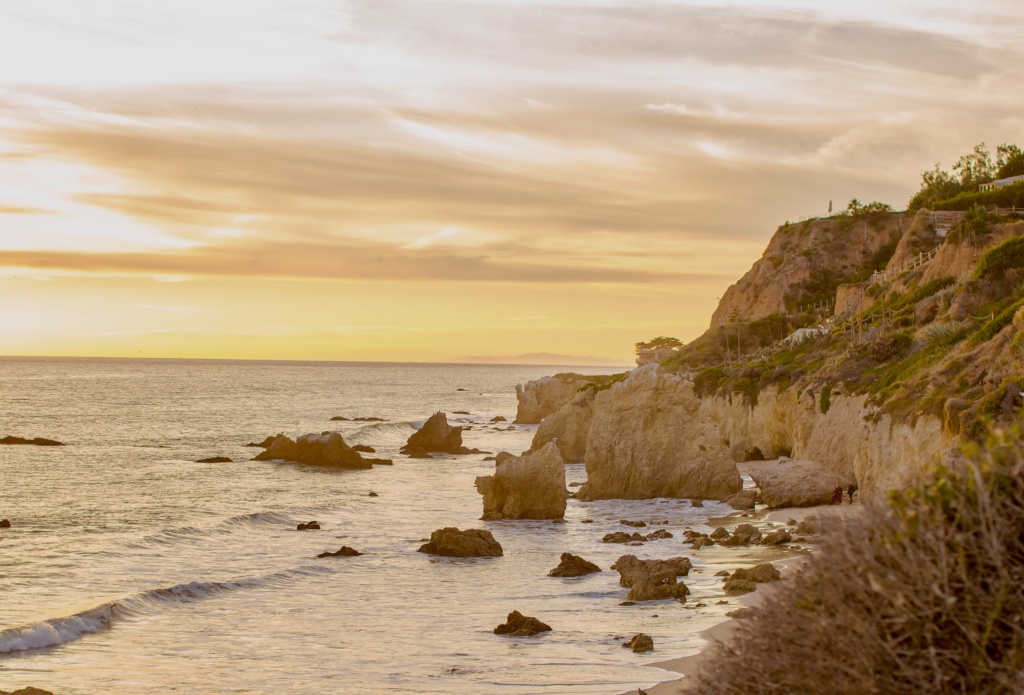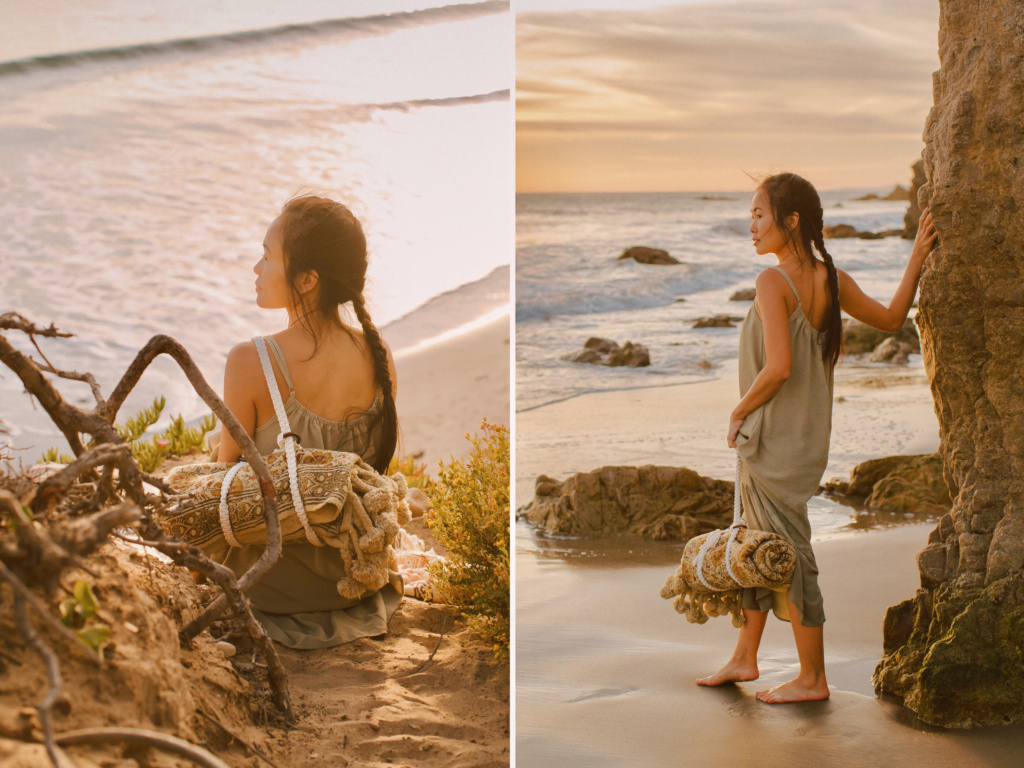 The beach is accessed via a short trail that leads to a steep staircase that eventually takes you to the shoreline. El Matador is easily the most picturesque piece of coastline in the county. The interesting rock formations also make this beach a popular spot for wedding photoshoots.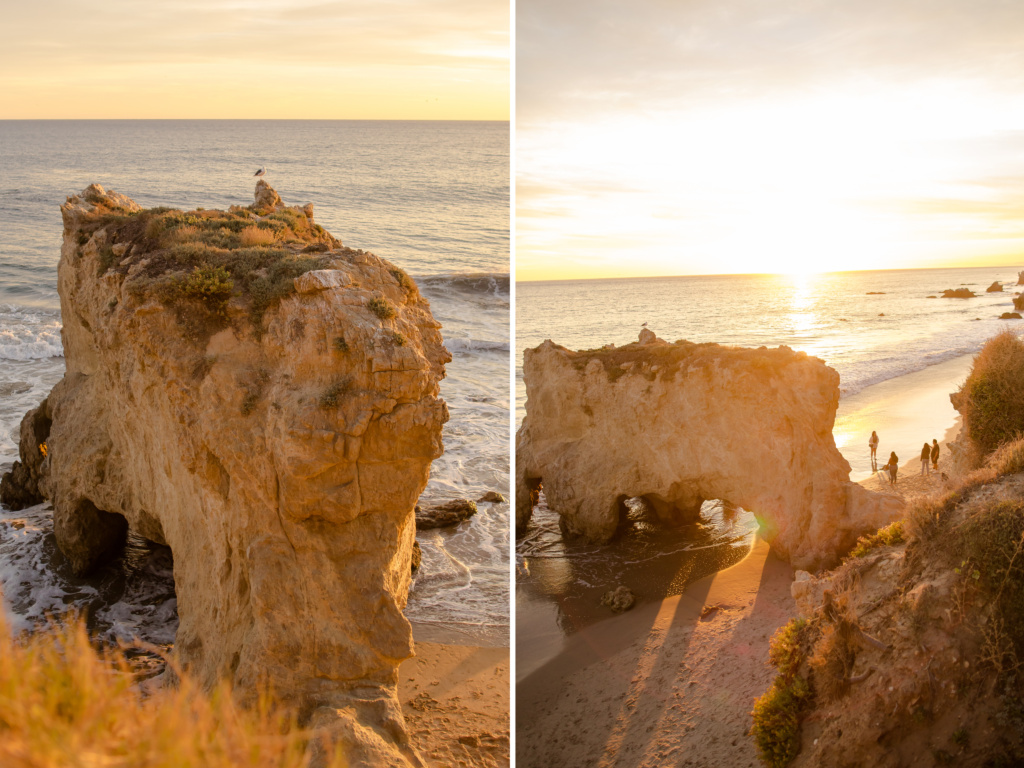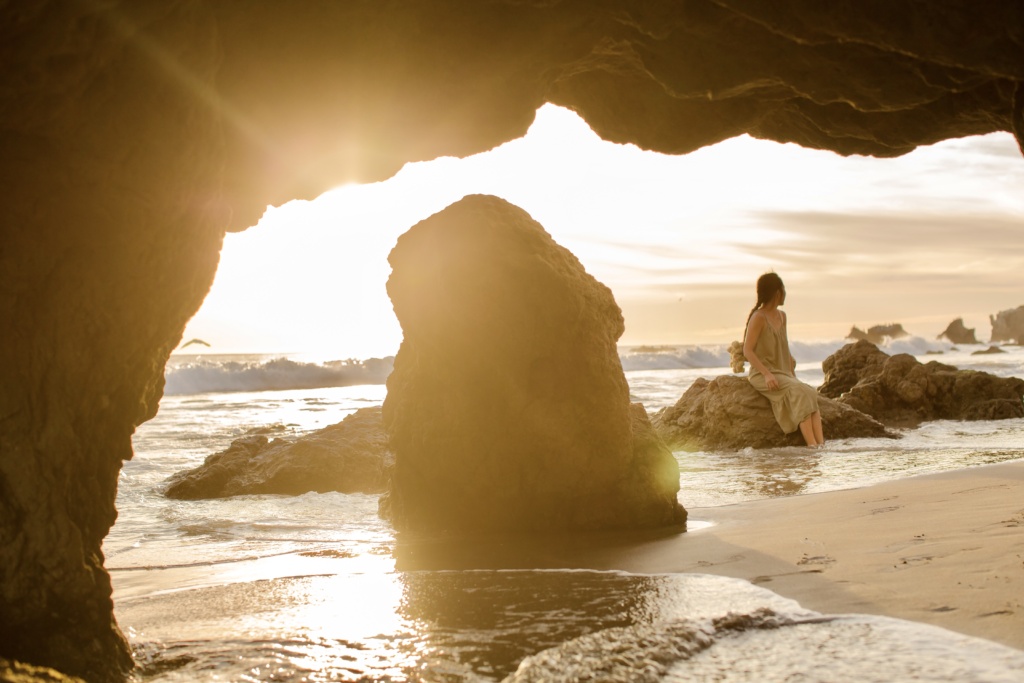 There are no lifeguards or other facilities, but it's the perfect spot to spread your towel for a picnic. Arriving early or staying late should reward you with a memorable dawn or sunset.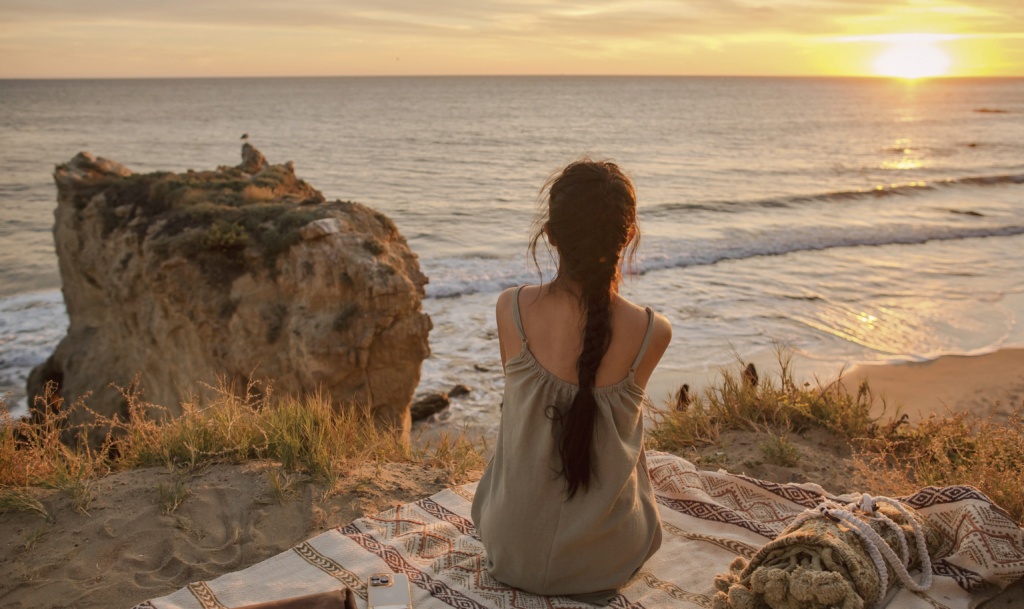 6. Walk the Malibu Pier
Famous for its iconic white towers and rough hewn planks, Malibu Pier is an iconic destination offering lovely views of the Malibu coastline. You've probably seen the pier featured in many films, television shows, and music videos.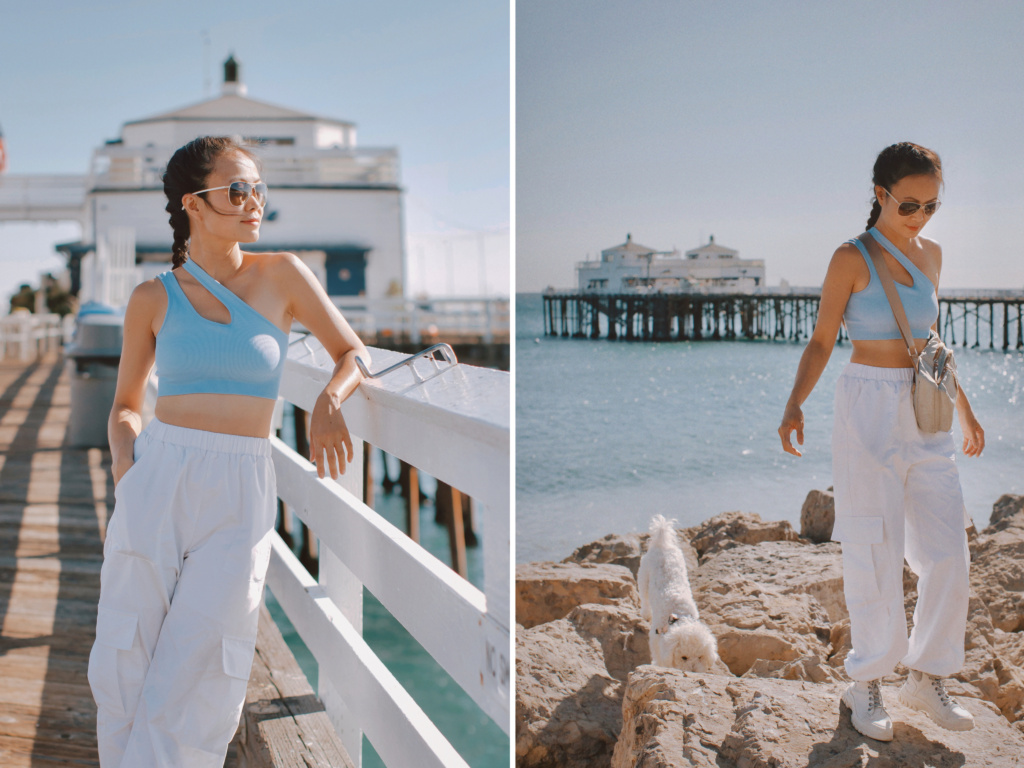 About 780 feet long, the pier is cheerful and crowded. Take a stroll along the pier and enjoy sweeping views of Malibu's scenic coastline and glistening ocean. Watch surfers catch a couple of waves at adjacent Surfrider Beach and if you're lucky, you may even spot a pod of dolphins riding the waves too. No tourist can visit Malibu and miss strolling across the pier.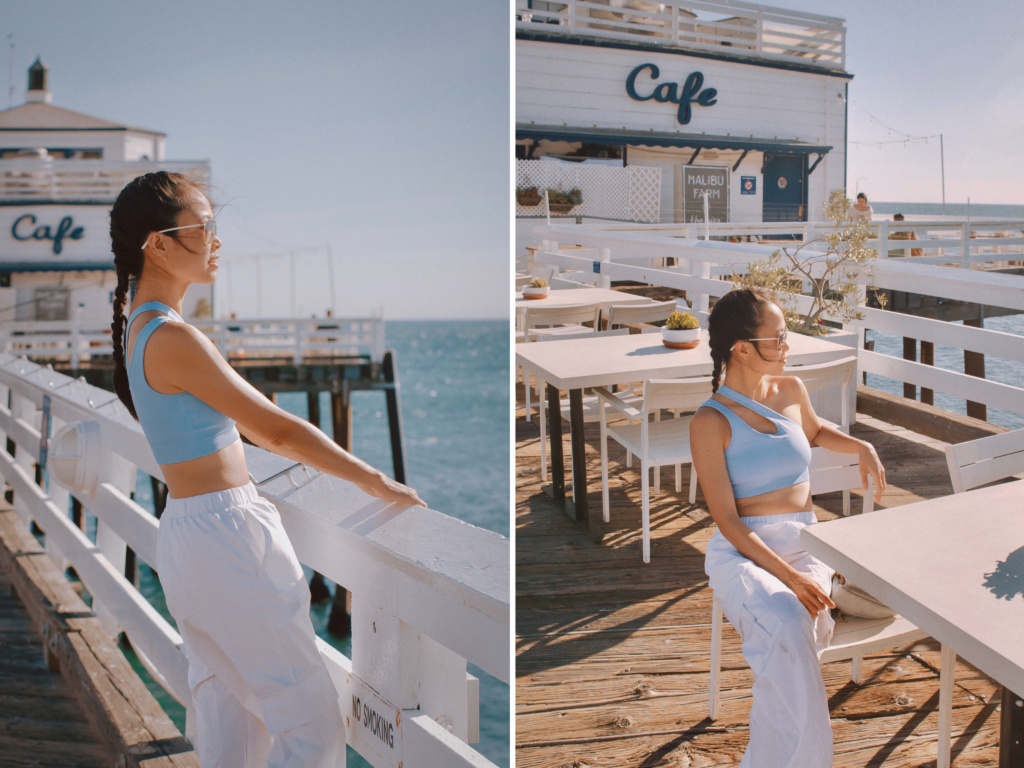 7. Eat brunch at the Malibu Farm Cafe
The Malibu Farm Cafe offers two dining options on the pier. There's a sit-down restaurant located at the start of the pier. At the end of the pier you will find the farm-to-table cafe that offers counter service. You can order your meal and then enjoy it on the nearby benches. This option is perfect for casual diners who want to eat on the go.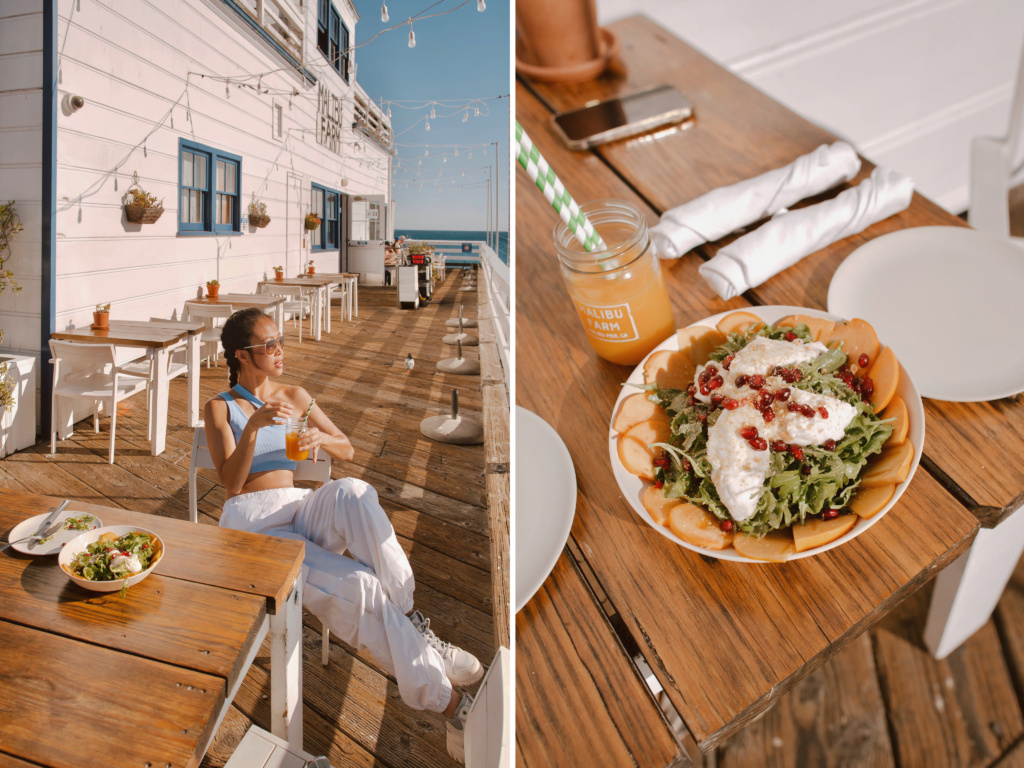 The cafe is known for featuring ingredients that are farm fresh, local, and organic, to create an eclectic menu of healthy simplicity. The cafe is super cute, and the perfect place to post up and watch the surfers. We loved their freshly squeeze orange juice and the fruit burrata salad.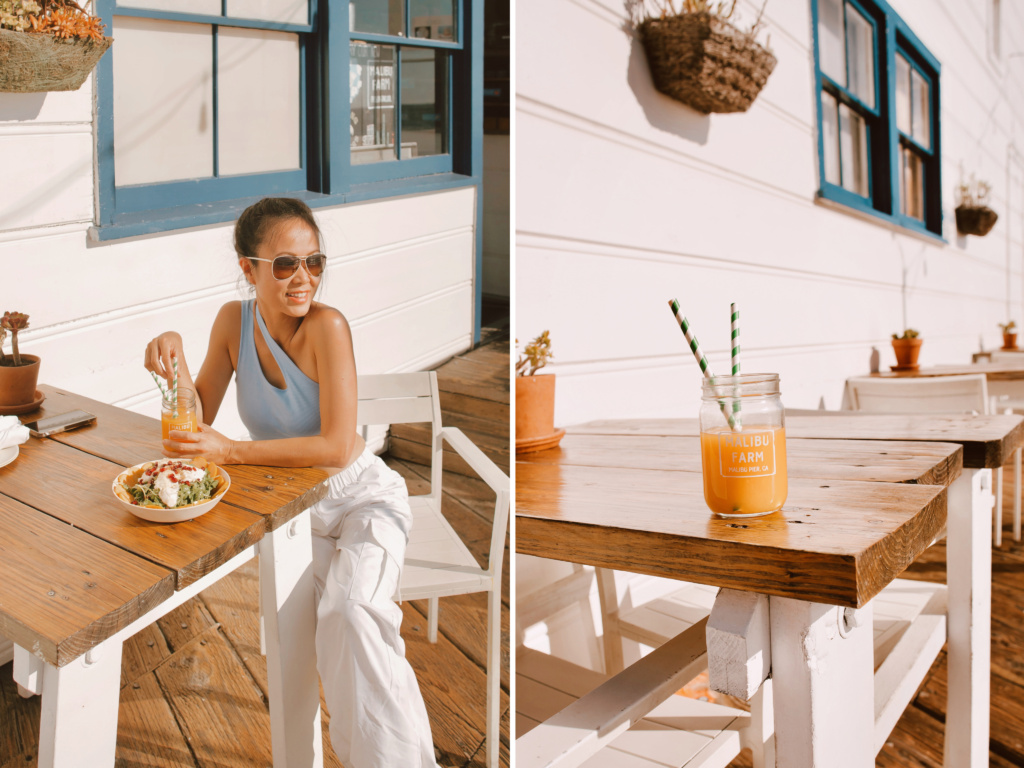 8. Explore the Calamigos Ranch, Malibu Cafe, and Saloon Cafe
If you've never been, you have to go to Calamigos Ranch. It's only about 6 miles off the 101 freeway and Kanan Rd. in the Malibu Hills. Calamigos Guest Ranch was established in 1937 and is a one-of-a-kind property nestled into the Santa Monica Mountains. The property is surrounded by groves of oak, pine and eucalyptus, and contains beautiful lakes, ponds, waterfalls and local vineyards.
The Calamigos grounds are absolutely beautiful from the giant ferris wheel to the many paths lined with whimsical chandeliers hanging from giant oak trees.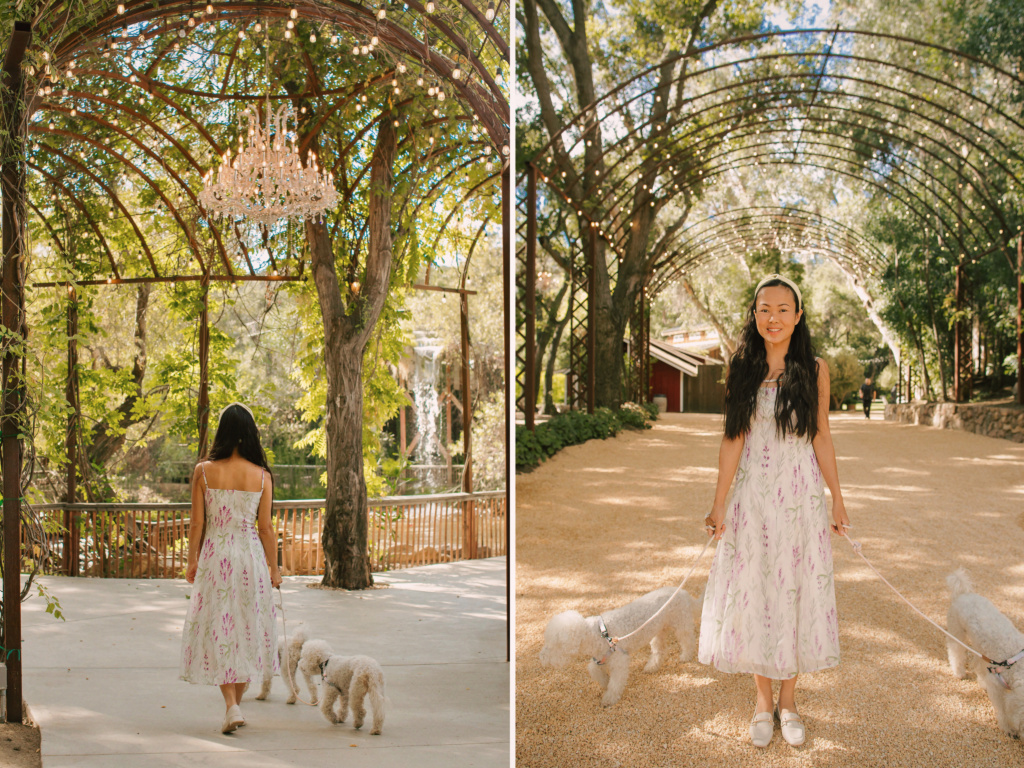 There's also Malibu Cafe overlooking a nice grass area where you can sit out and relax (you can even bring your dog). There are picnic tables all over, with people enjoying wine and live music. There is a small pond and you can take a paddle boat out for a spin while you wait for your table.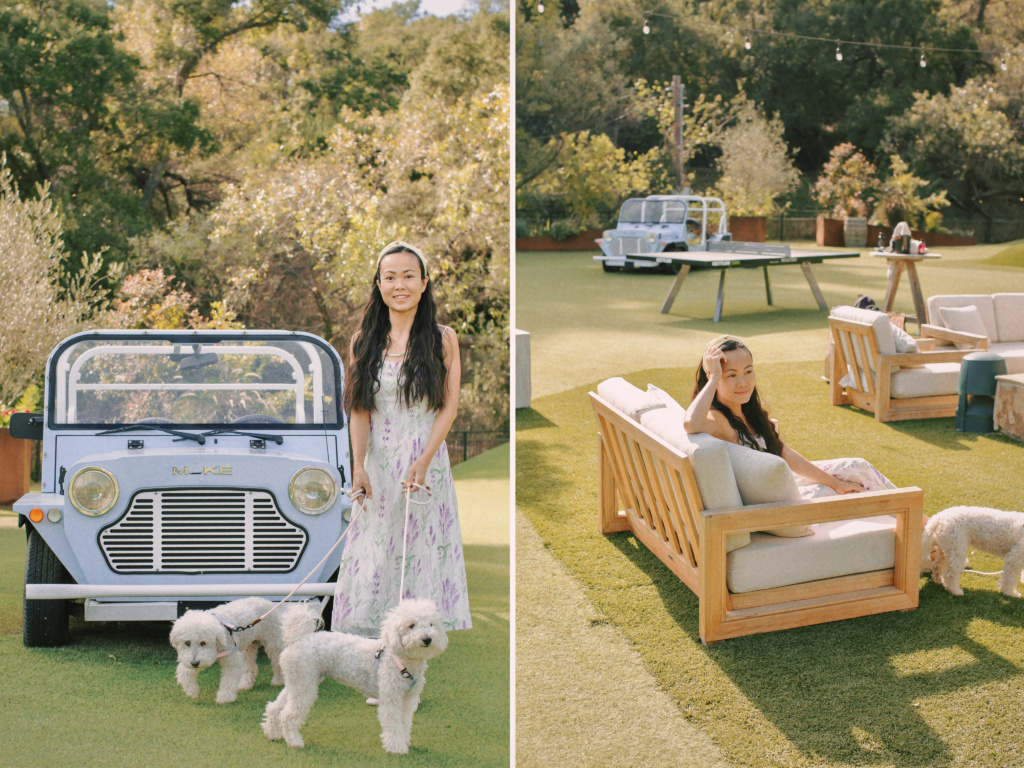 Here you will also find the Saloon Coffee. Step inside the cafe is like stepping into a rustic oasis. I loved the western vibes and the shop itself was super cute and had indoor seating as well.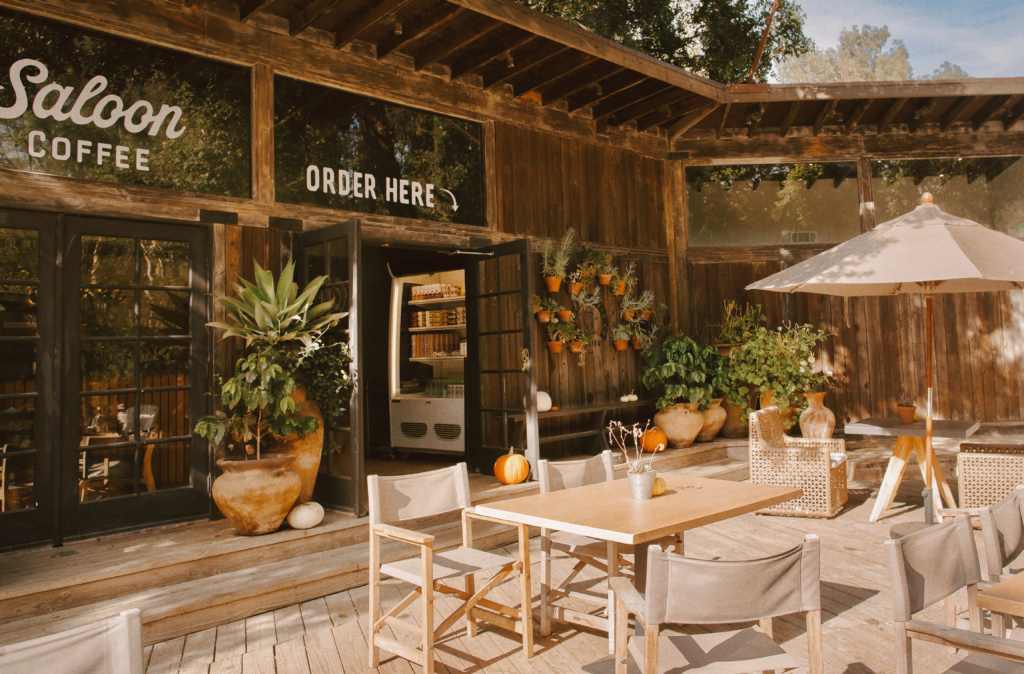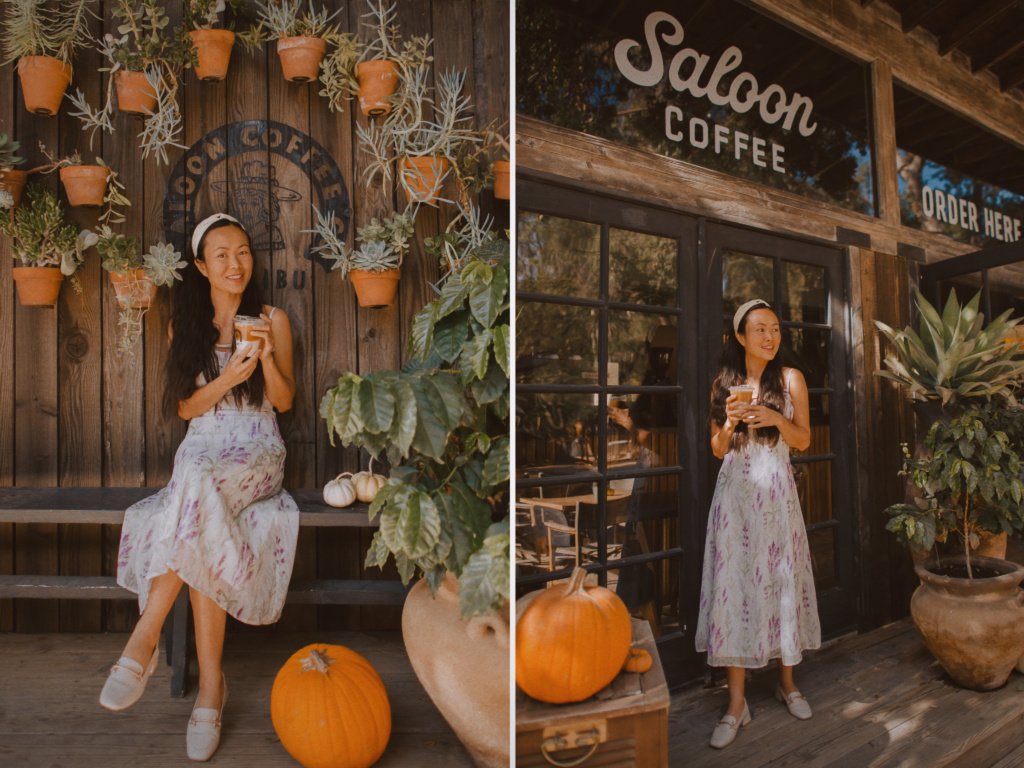 The pastries and coffee were delicious and just what we needed after a long walk exploring the ranch! We sat outside in the patio area with beautiful views of the ranch. .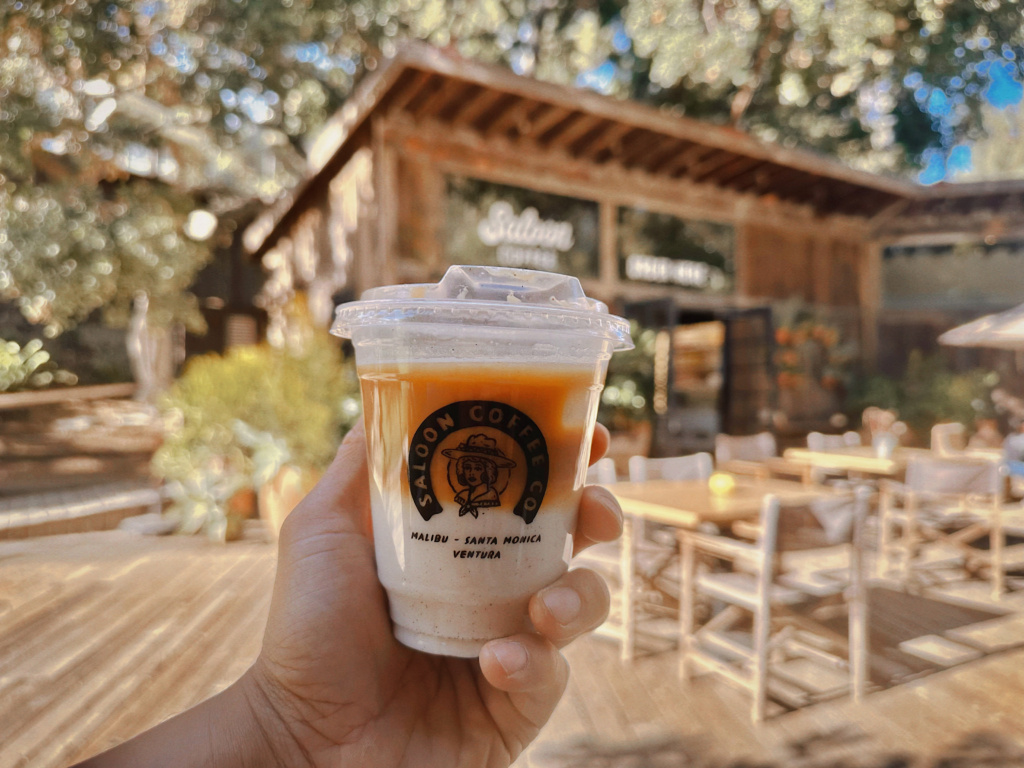 9. Head to Zuma Beach to sunbathe
Make the drive past Will Rogers and Surfrider beaches and you'll be rewarded with a clean, wide patch of sand and surf at Zuma. This Malibu beach accommodates crowds with plenty of on-site parking (pay at the lot $8/day or park for free along PCH) and lifeguards on duty.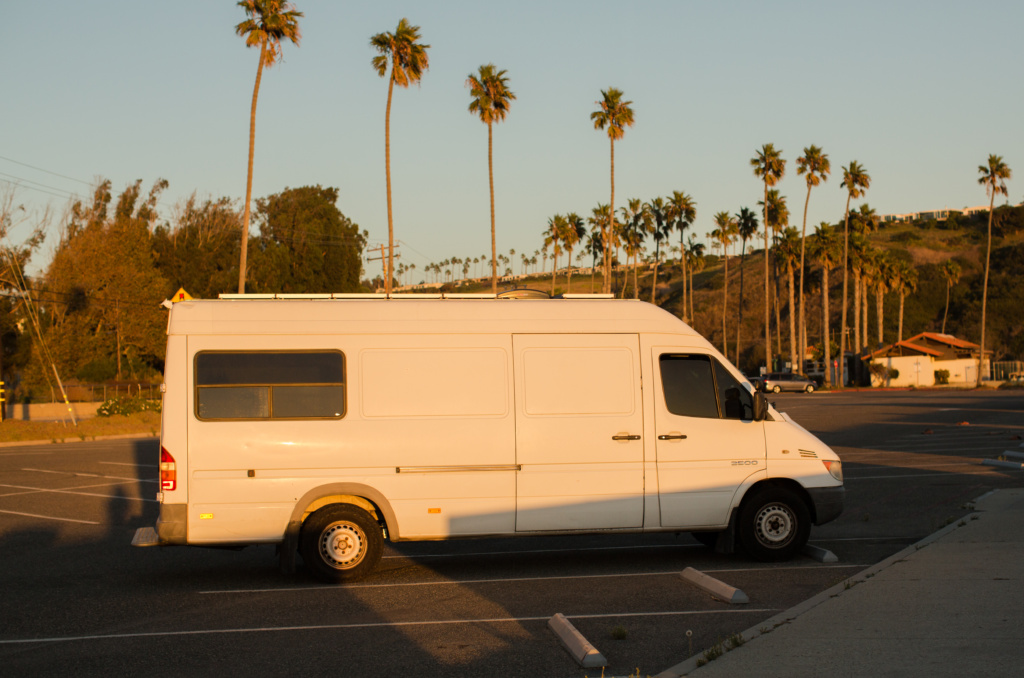 This beach is beautiful due to its white sand and stunning mountains that tower in the background. If you're looking for a beach to sunbathe and swim, this is the best of all the Malibu beaches to spend a few hours at.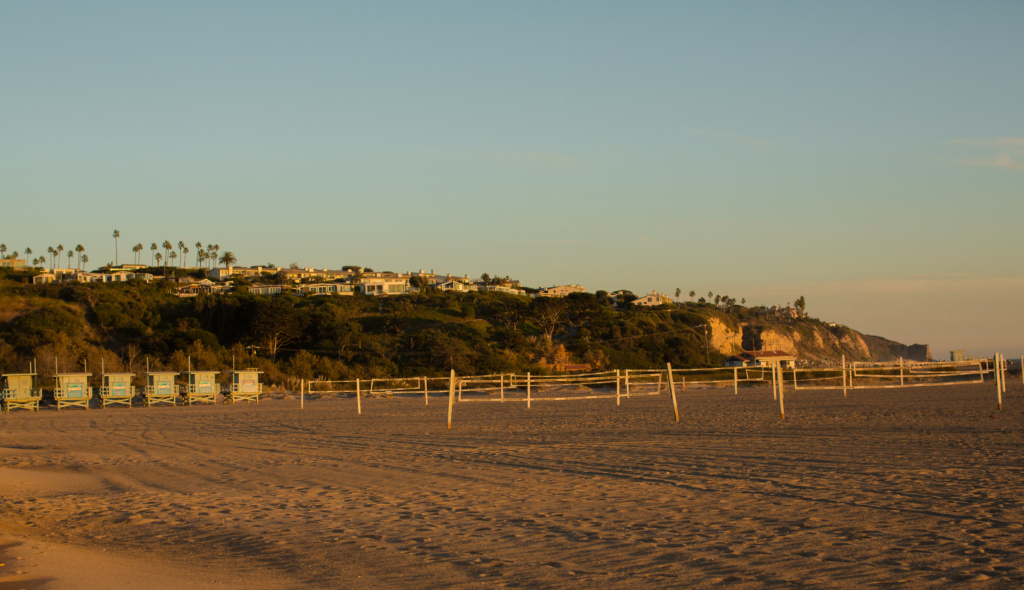 Final Words
For anyone who owns a recreational van, Malibu Beach can be a unique destination. Whether you want to learn to surf, or simply want to watch sunsets, this is what California camper van road trip dreams are made of. Waterfalls, vineyards, coastal caves, wildlife, and seafood – the treasures of Malibu Beach are many. If you're touring the Pacific Coast Highway or on a California coast road trip Malibu is the perfect place to begin or end your road trip!
,