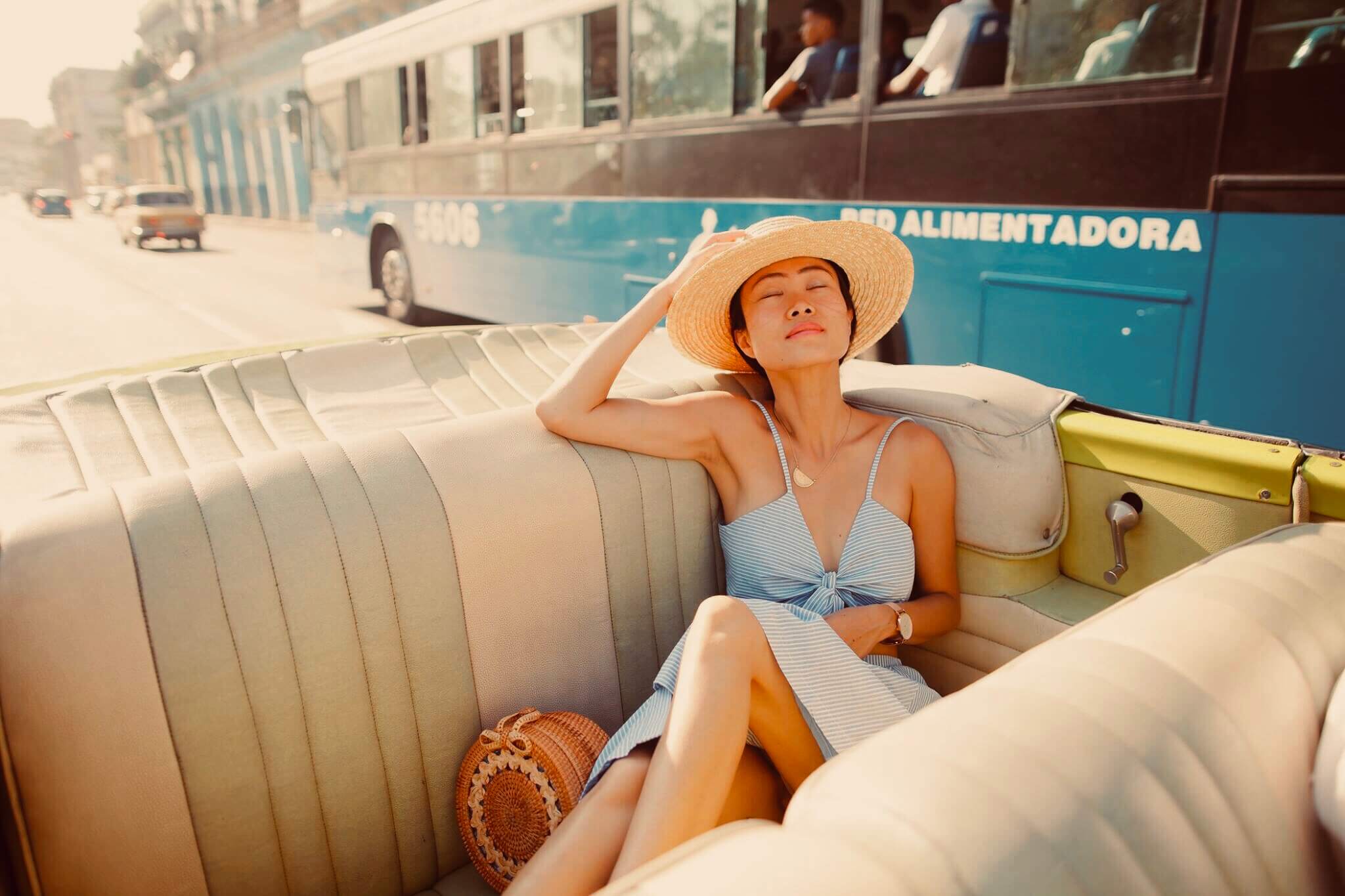 Many travellers want to travel to Cuba to touch the turquoise waters of the Caribbean, taste the Cuban rum and world-class cigars, listen to the infectious street music, learn about the history of tobacco, and simply soak up the country's 1950's back-in-time appeal. However what draws people to the tropical Caribbean island of Cuba is much more than beaches and antique 1950's cars. It is a beautiful country, but more than anything else it is interesting, mysterious, difficult and challenging.
Cuba, unlike its neighbors, has been fractured by Communist rule that makes travelling here frustrating. Independent travel in Cuba, away from cruise ship excursions and guided tours, is not easy, but worth the challenge if you are curious enough to dig deeper. It may test one's patience; yet, you cannot help but fall in love with Cuba and wishing to eventually go back and uncover more of its charm.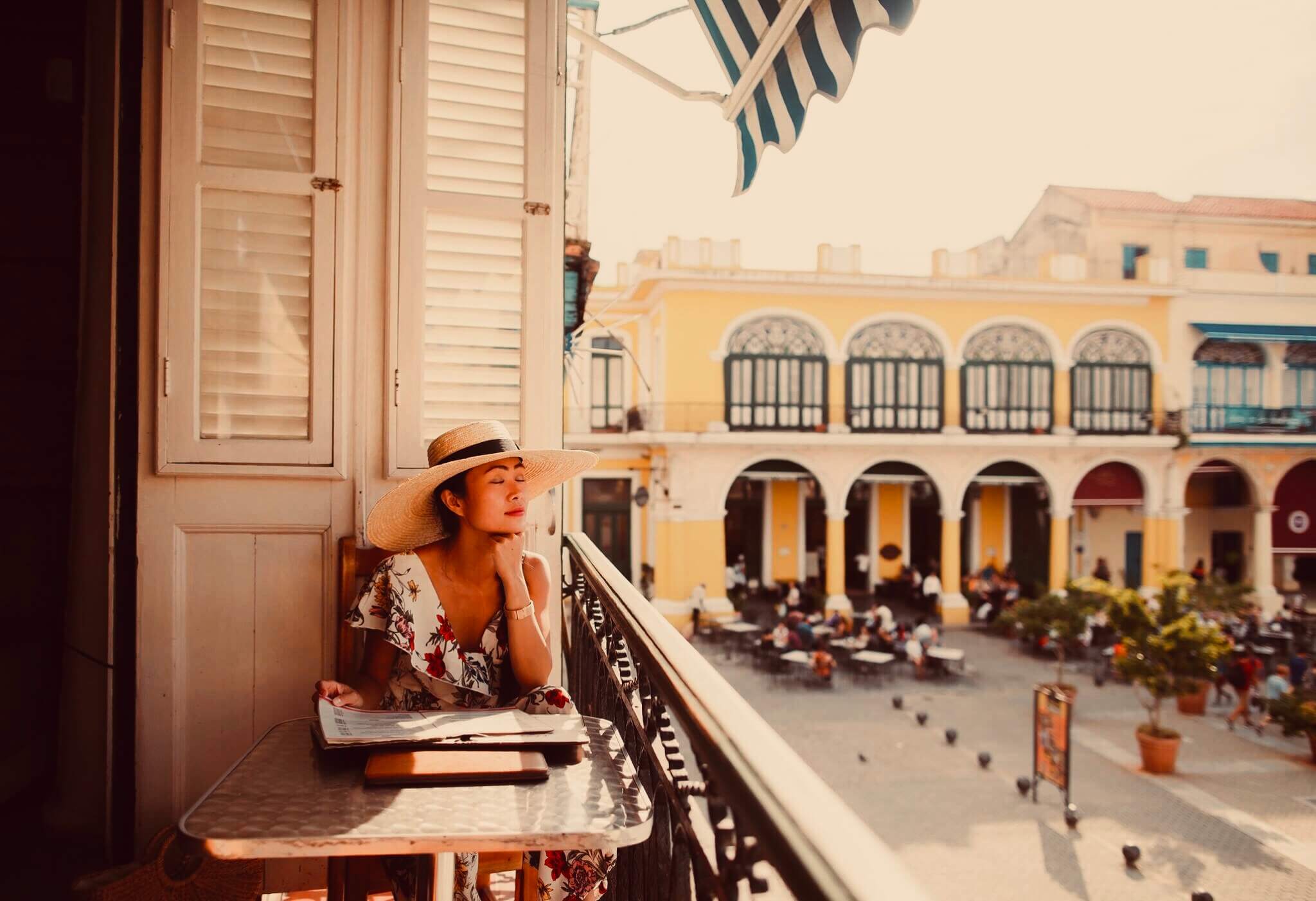 Can Americans Travel to Cuba?
One of the hottest questions in travel right now is can Americans travel to Cuba? From the day we first decided to go and announced our trip, people have been asking us how it is possible for Americans to visit Cuba. Americans have been restricted from traveling to Cuba for half a century, due to embargoes placed on trade and interaction between the two countries.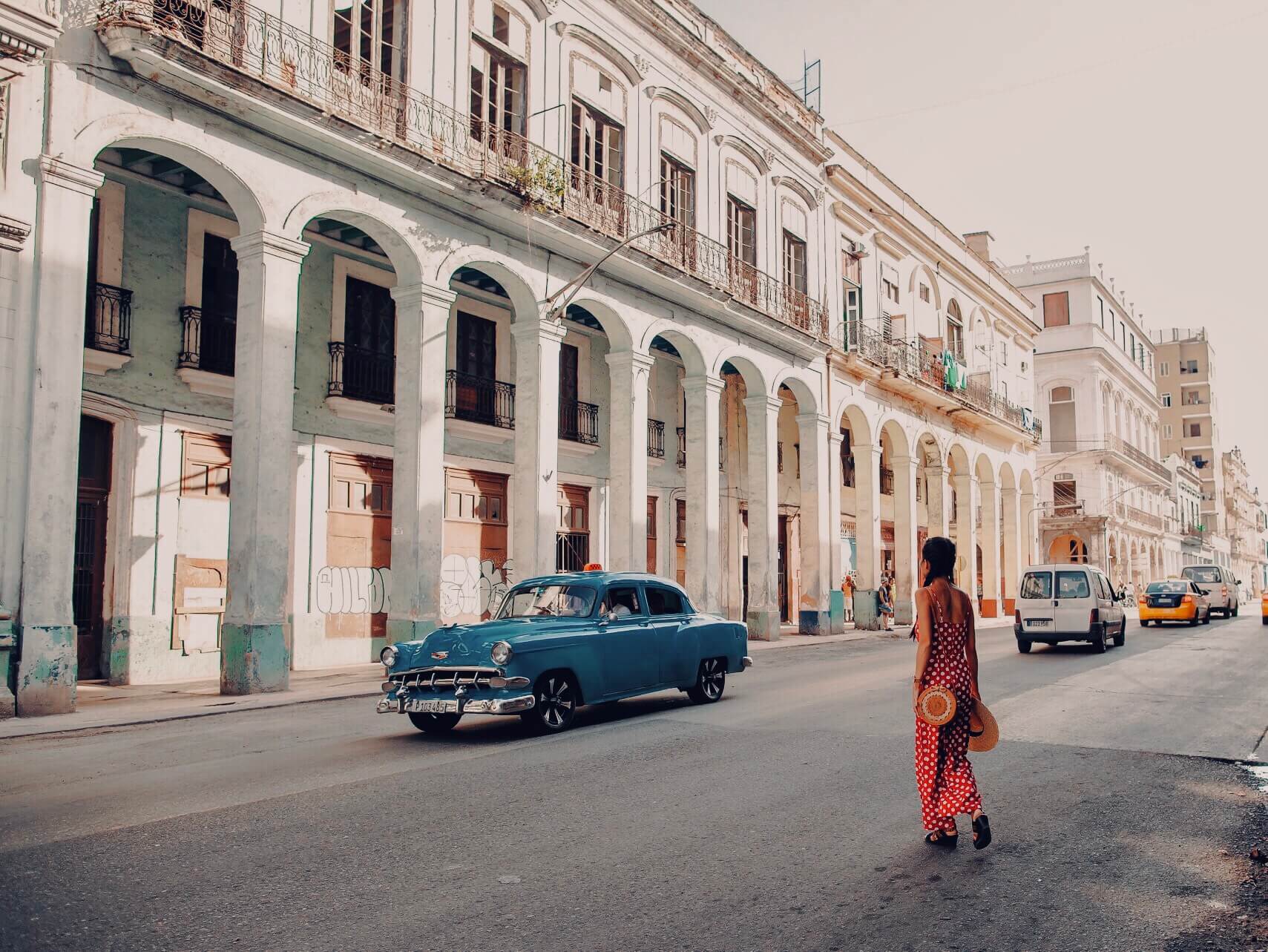 While former president Obama eased restrictions, and reopened the U.S. Embassy in Havana, current President Trump has made significant changes to Cuba travel policies. So can U.S. citizens travel to Cuba freely now? The answer is still no, but the lines have certainly become blurred, and there are legal ways for Americans traveling to Cuba.
Self travel to Cuba is still possible under one of 12 categories outlined below, or through a guided tour.
Family visits
Official business of the U.S. government, foreign governments, and certain intergovernmental organizations
Journalistic activity
Professional research and professional meetings
People-to-people educational activities
Religious activities
Public performances, clinics, workshops, athletic and other competitions, and exhibitions
Support for the Cuban people
Humanitarian projects
Activities of private foundations or research or educational institutes
Exportation, importation, or transmission of information or information materials
Certain export transactions that may be considered for authorization under existing regulations and guidelines

Cuba People to People Tour: This is the most popular way for Americans to visit Cuba. There are many agencies in the United States that are now licensed by the US Government to run cultural orientated tours for American citizens to Cuba. You can search for these online and book them just like you would any other group tour package.These trips are rather expensive (think $4000 for a 5-day trip) and they don't offer much flexibility. You will be involved in pre-arranged activities without much free time to explore on your own.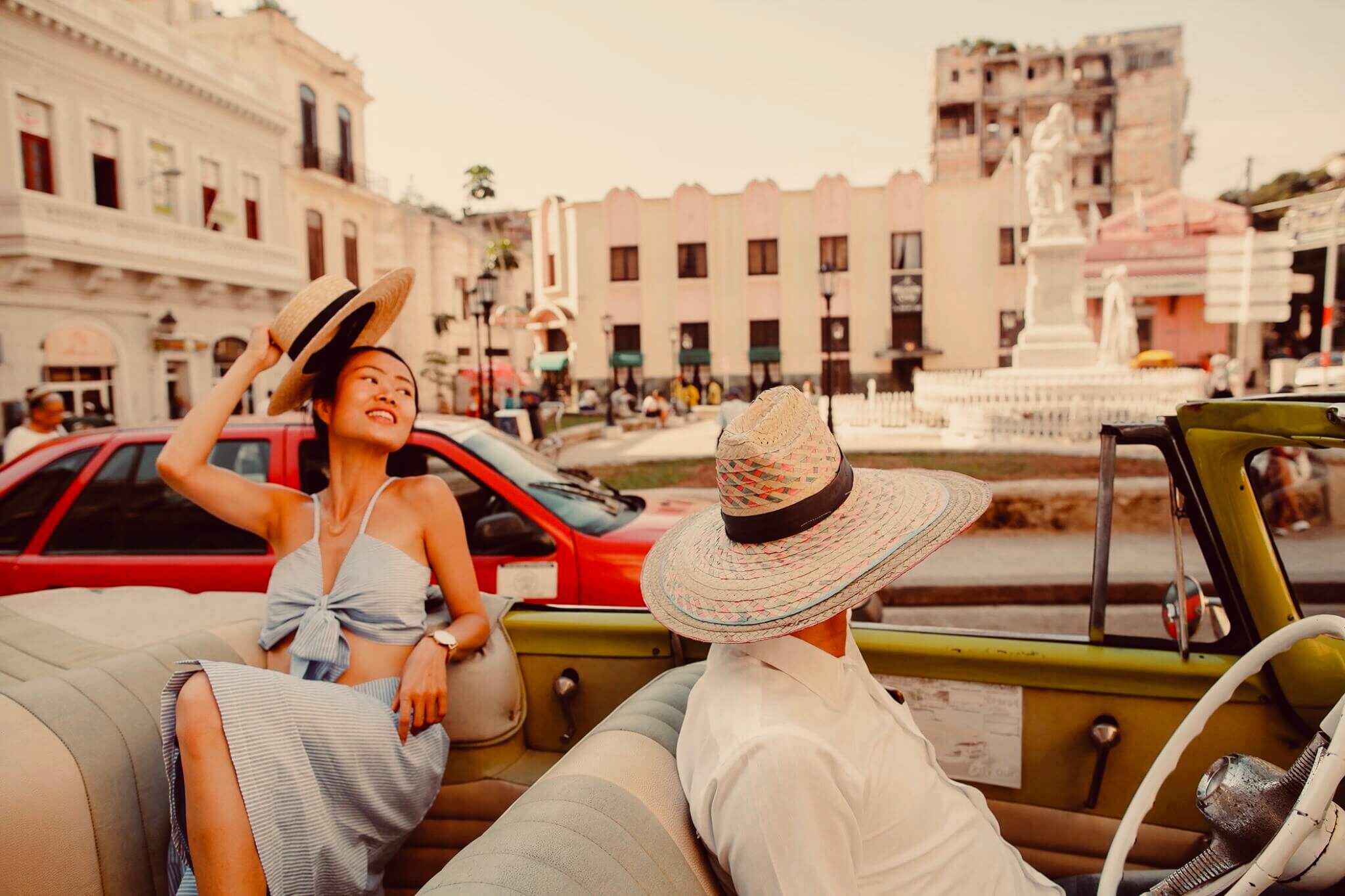 Foreign Gateways to Cuba: In additional to traveling legally, thousands of Americans visit Cuba through a foreign gateway annually without any issues. Just know that it is illegal. Which means if you get caught or questioned and have spent time in Cuba, you could be facing some serious fines and/or revocation of your passport upon your return to the USA.
Fly to a third country. You can fly into Cuba from Mexico, all over Central America and the Caribbean.
Purchase a flight to Havana through a local travel agent using cash (no paper trail). From Cancun, my flight was $300 round trip.
Cuba has no problem with American. Just buy your Tourist Card at your stopover country. At Cuban immigration, they will only stamp your Tourist Card, not your passport, and staple it into your passport. When you leave they simply take it out and your passport is clear of all Cuban evidence. For non-visa holders, this will avoid some potential problem when returning to the US. If filling the tourist card out by hand, write with care—if you cross anything out, you have to buy a new one ($20). Make sure to keep it somewhere safe: You'll present the card upon your arrival in Havana, and again when you leave the country. If you lose it, you have to buy a new one.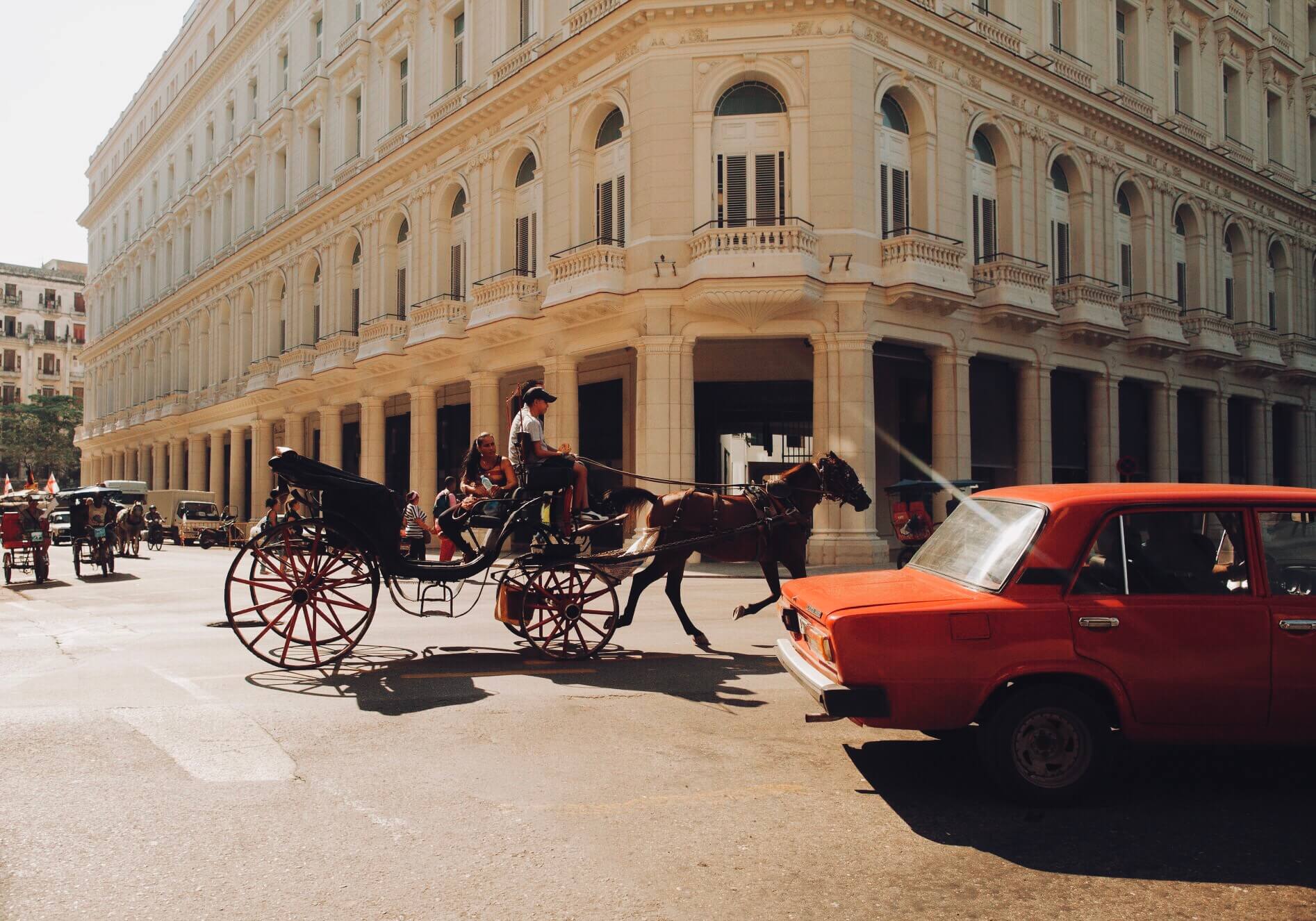 Currency
Cuba has two currencies, the CUP—the peso that most Cubans earn and use—and the CUC—which is linked to the American dollar and which is what tourists use.
The CUC (Cuban Convertible Pesos, the currency for tourists in Cuba, pronounced "kook") is used for most things that a tourist will do in Cuba (merchants and restaurants). It is a 1:1 exchange with the U.S. dollar. So don't expect the crazy deals you might find in South East Asia.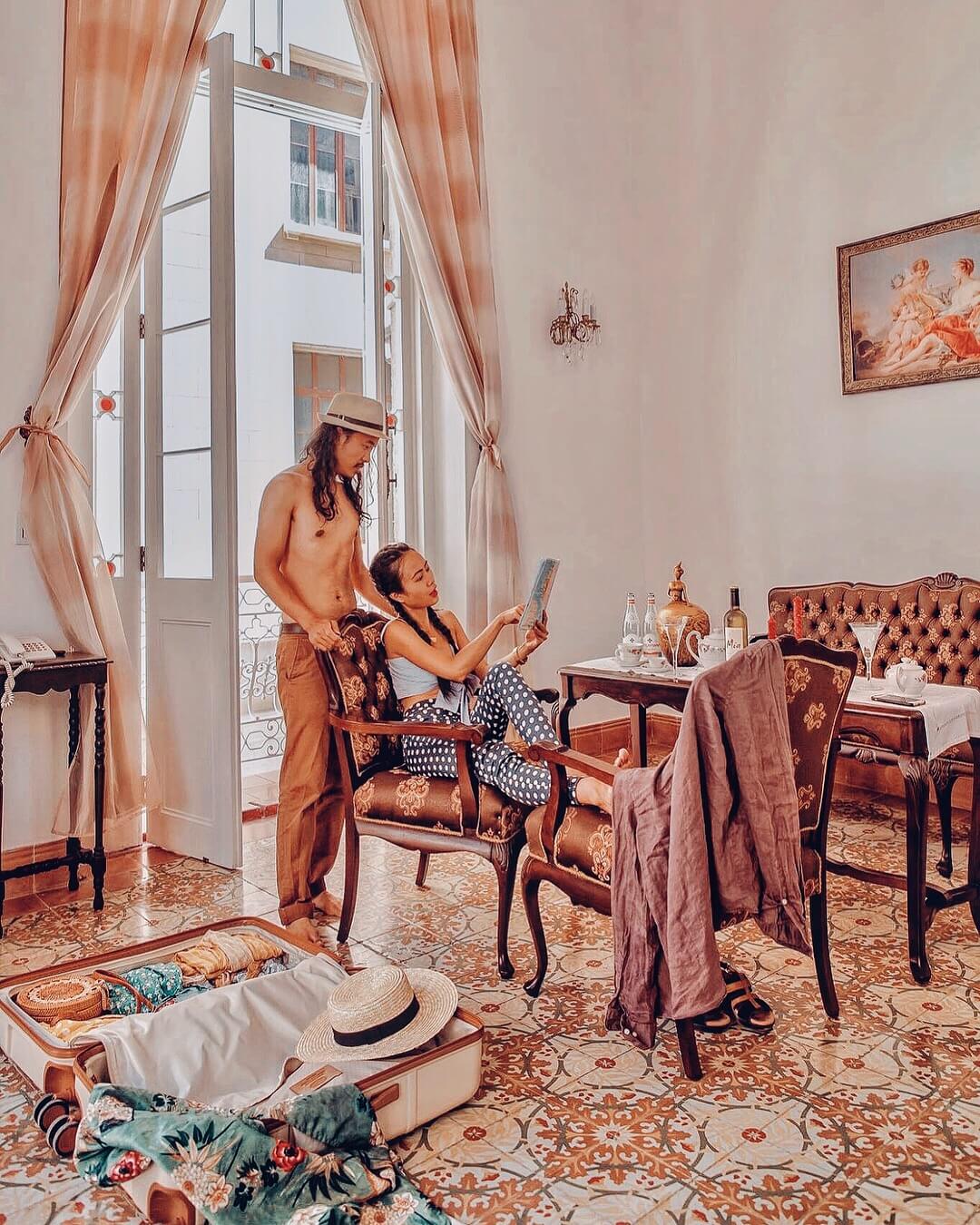 Getting Around
Most places you might be staying will offer to set up a taxi ride for you at the airport. If you like the peace of mind of having someone waiting for your arrival, then by all means, book a ride in advance. It will cost approximately $25-30 CUC for a taxi ride to Old Havana. If you don't pre-book a taxi, there is a taxi booth inside the arrival hall where you can pay for a taxi ride.
When you arrive in Old Havana, you'll find bicycle taxis at the ready all over the place to take you within the immediate area. Any of these options will cost 3-4 CUC for a 5-block ride. But make sure to negotiate the price before accepting the ride, and always have exact change.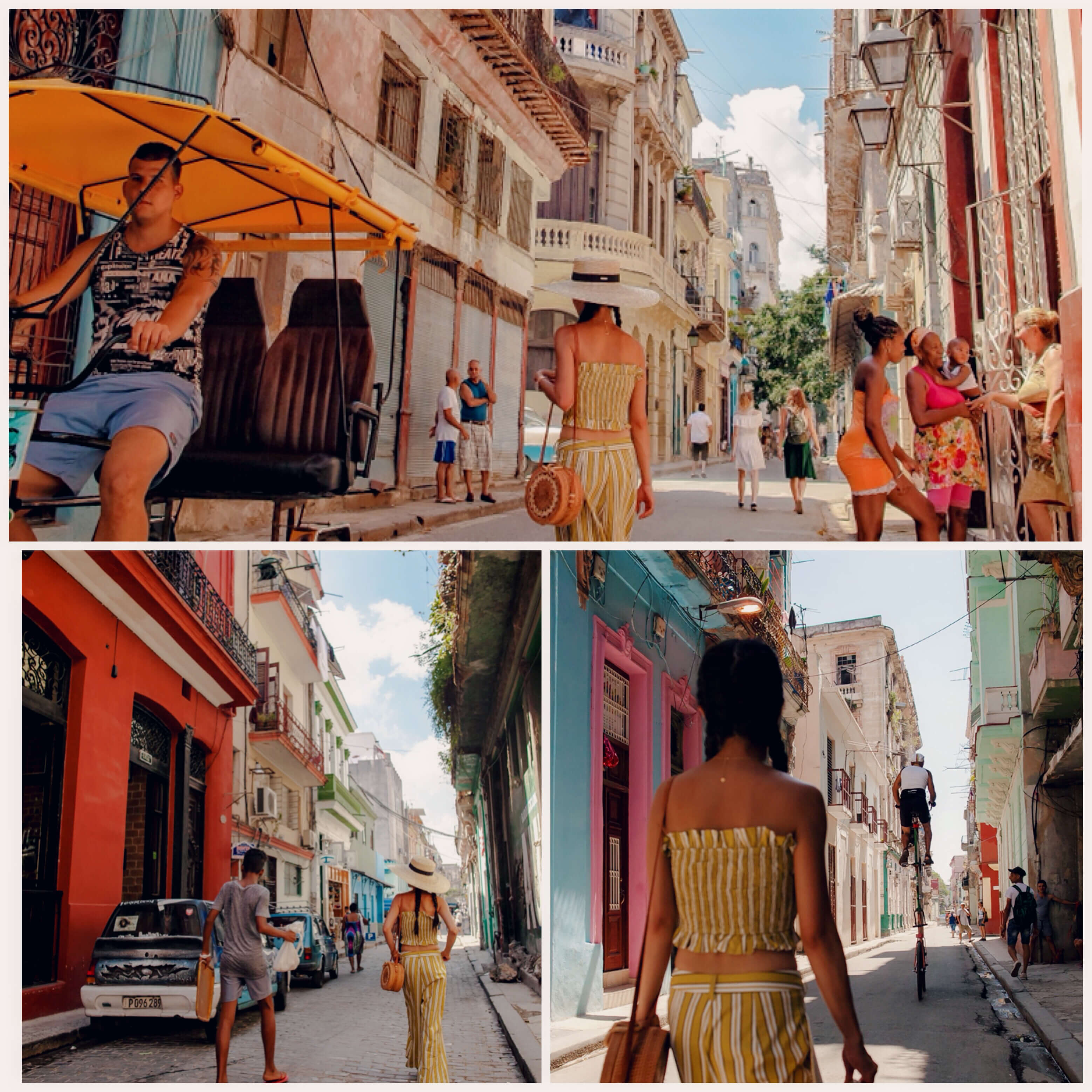 The other option is taxis – especially if you're going a longer distance. Taxis are everywhere in Havana and easy to flag down. No need to rent a car. Most of the time you can flag down any of the classic cars driving around as many of them are taxis. You can find them waiting to give you a ride around the outskirts of Old Havana. The streets are narrow, so the cars often wait near the plazas or along the Malecon.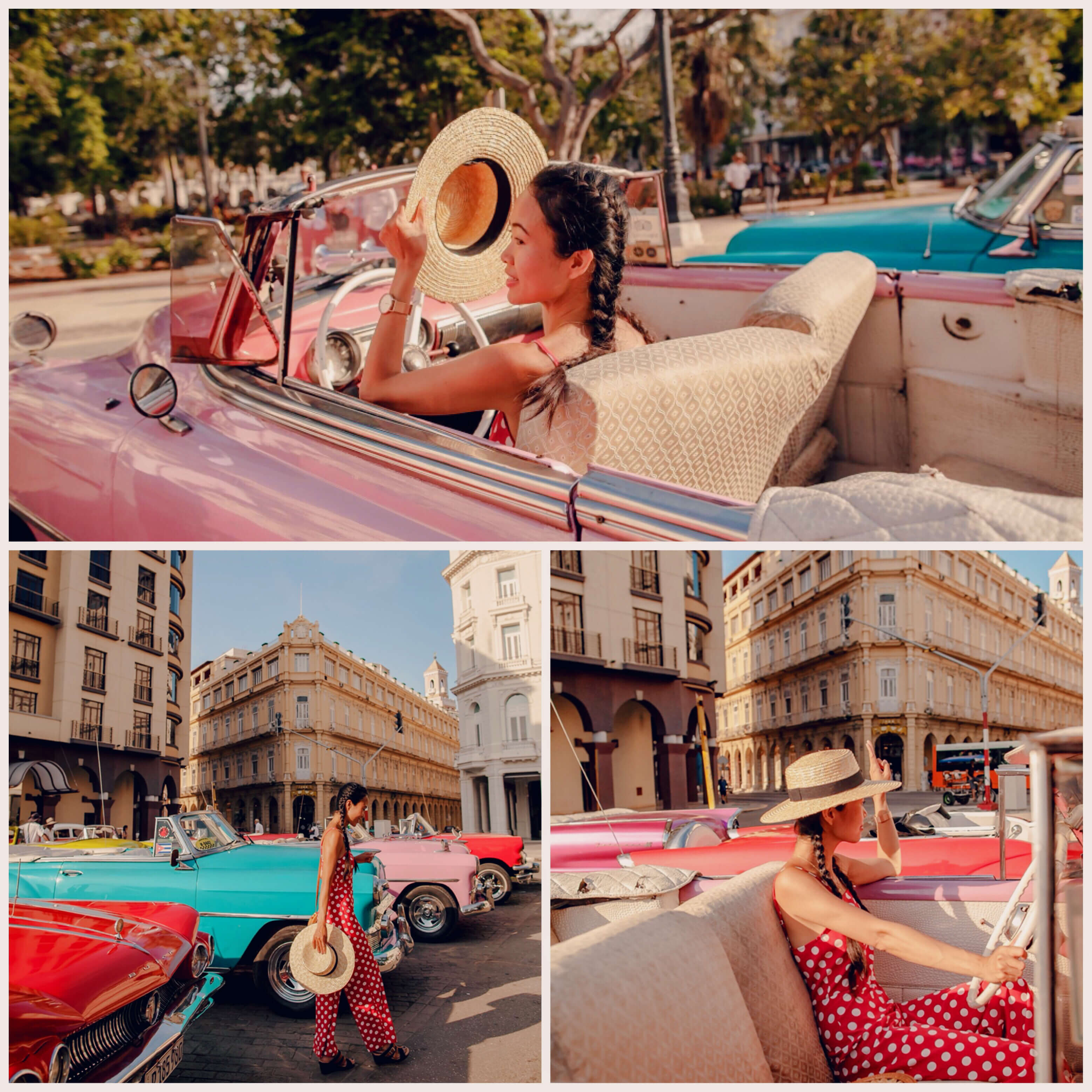 Top Things Do To in Havana
Walk Around Havana Vieja
Cuban life is best experienced on foot. Havana Vieja translates to "old Havana", even though it's one of the most newly renovated areas. If you're looking for the iconic Havana you see in all the pictures – colorful buildings, crumbling architecture, and ladies chewing on cigars – you need to visit Havana Viejo.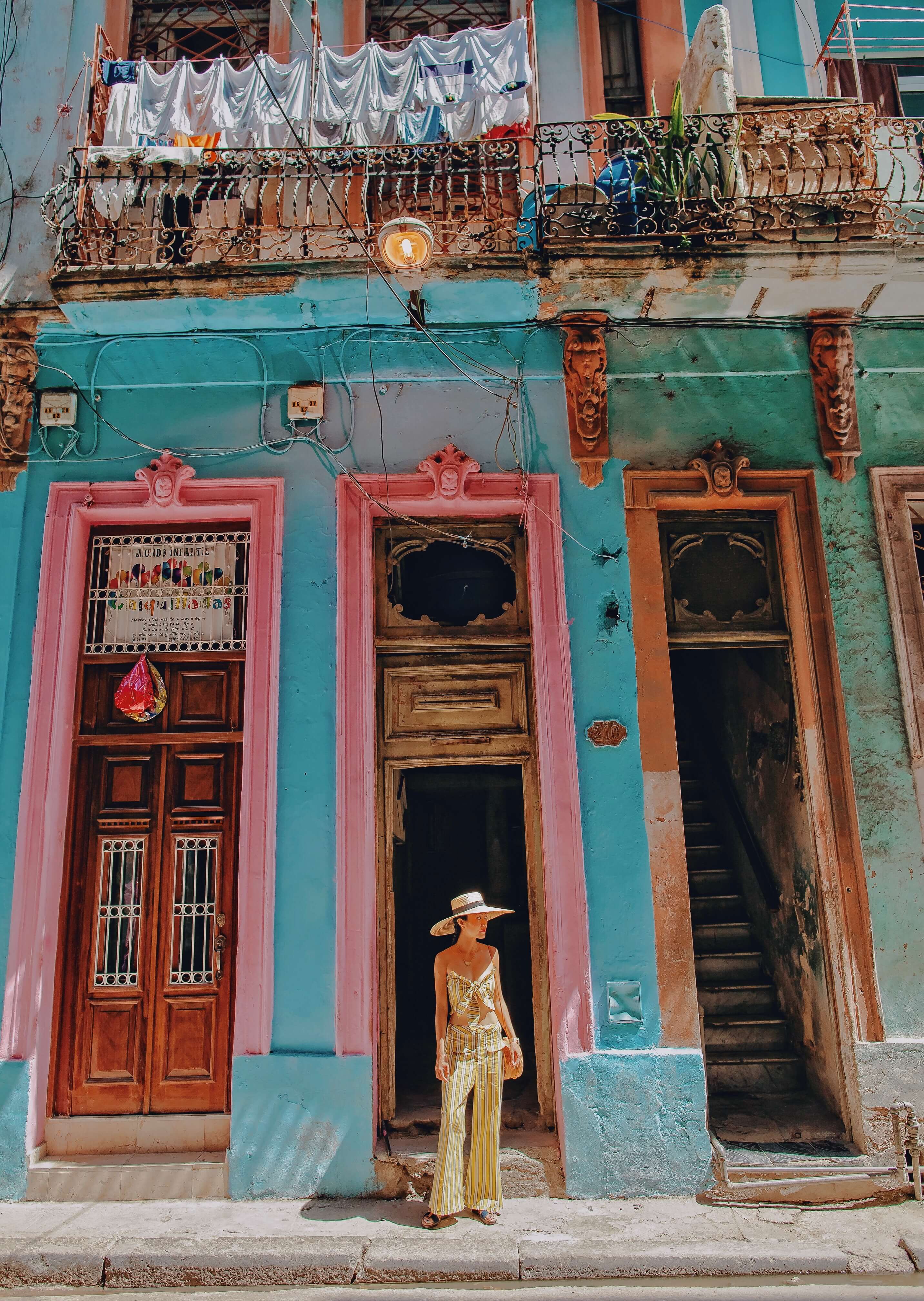 It's what I would call the "touristy area" because it has a lot of new hotels, restaurants, landmarks, etc. You can see the famous capitol building, that looks almost identical to the U.S. capitol, walk around the cobblestone streets, and check out one of the many restaurants or little souvenir shops that are on every block.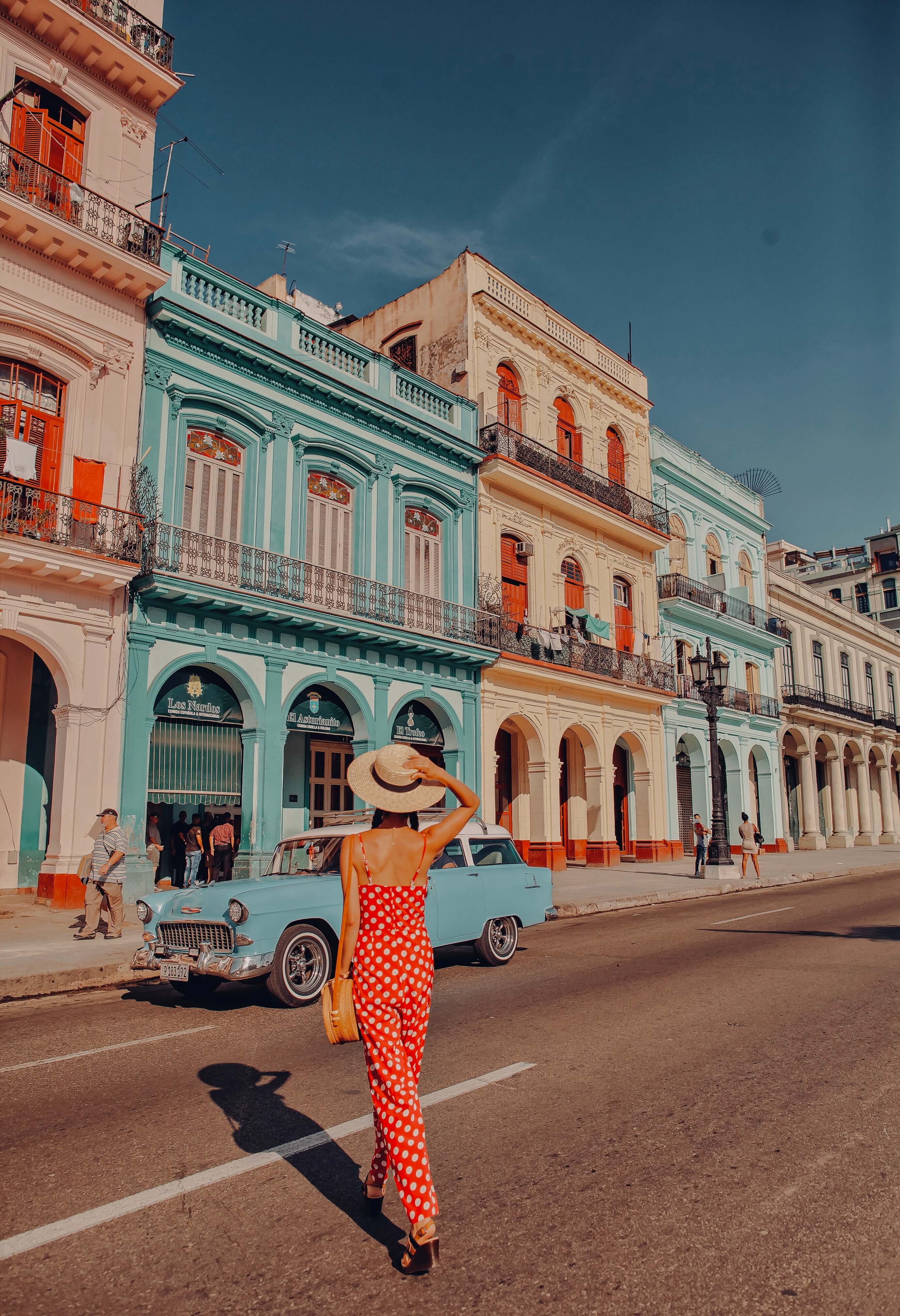 Learn About the Crumbling Buildings in Centro Havana
Tucked deeper into the the middle of the city is Centro Havana — an area that is most densely populated with locals, but very sad to see. Like most things in Cuba, the buildings are the originals from the 1950's and earlier, however also like most things after 1958…there was no money to keep them maintained or restored.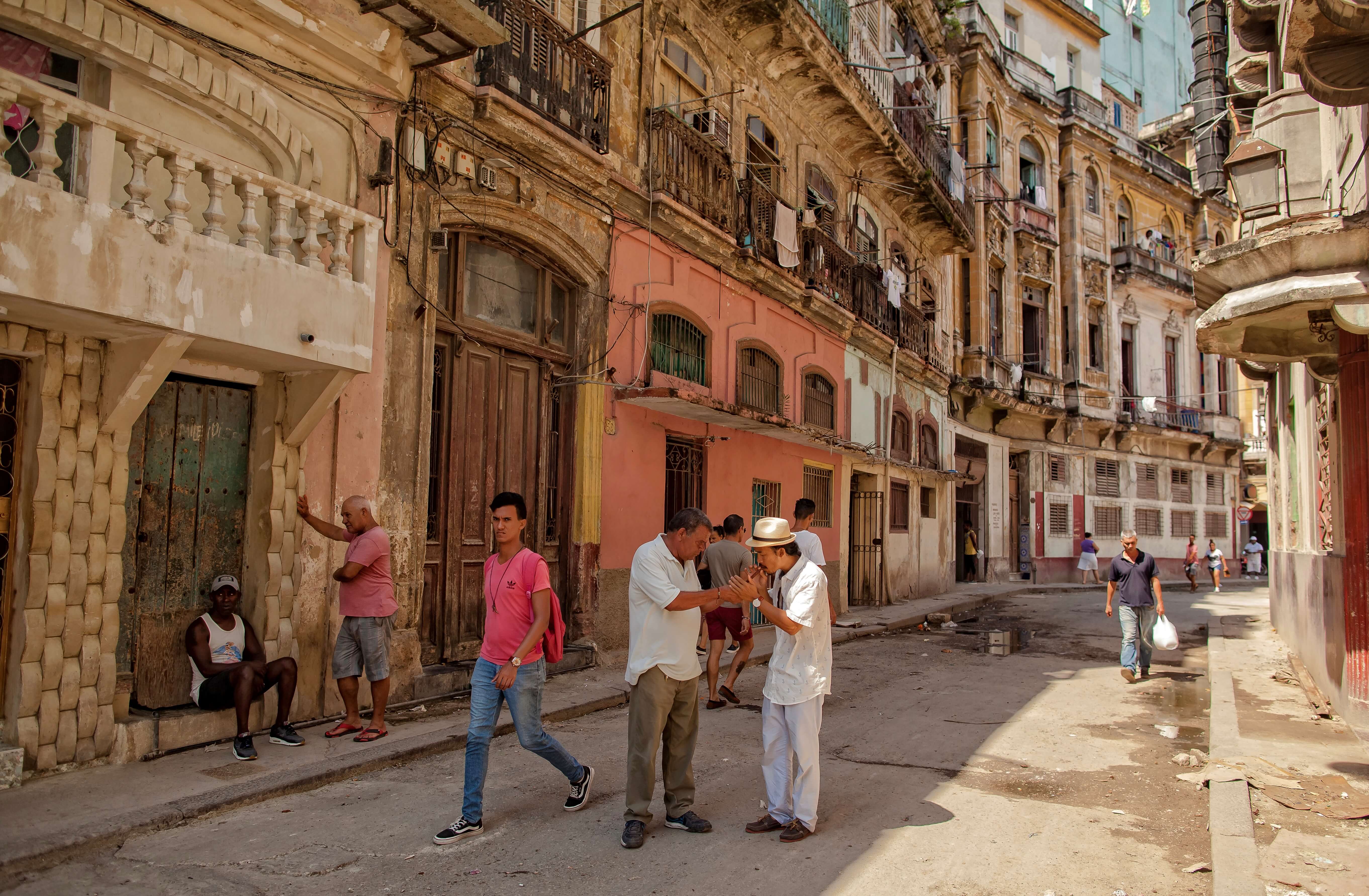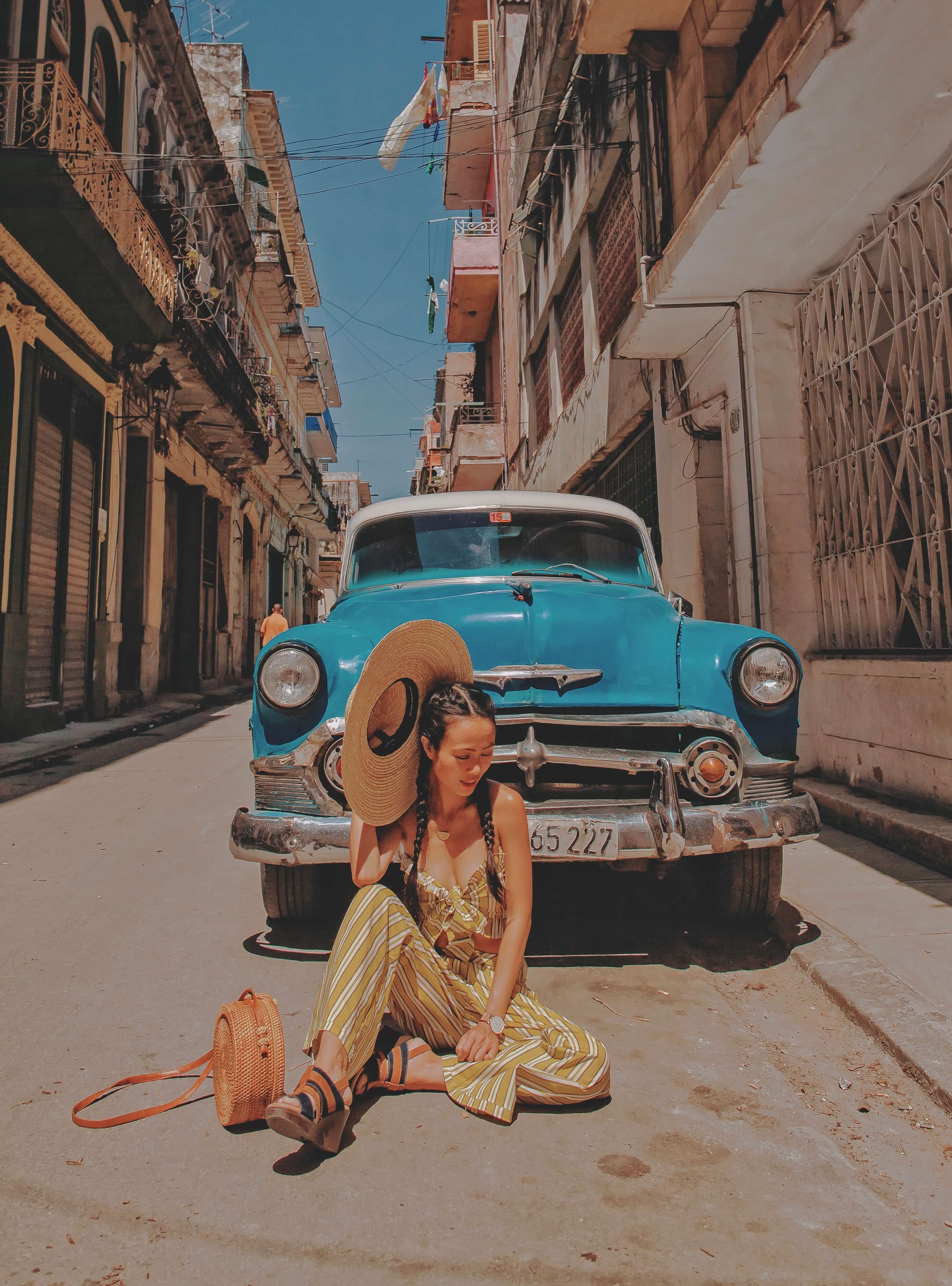 Visiting Plaza Vieja
Plaza Vieja is now one of Havana's most vibrant gathering spots. Originally laid out in the mid 16th century, the square was once used for military exercises and was also a popular marketplace.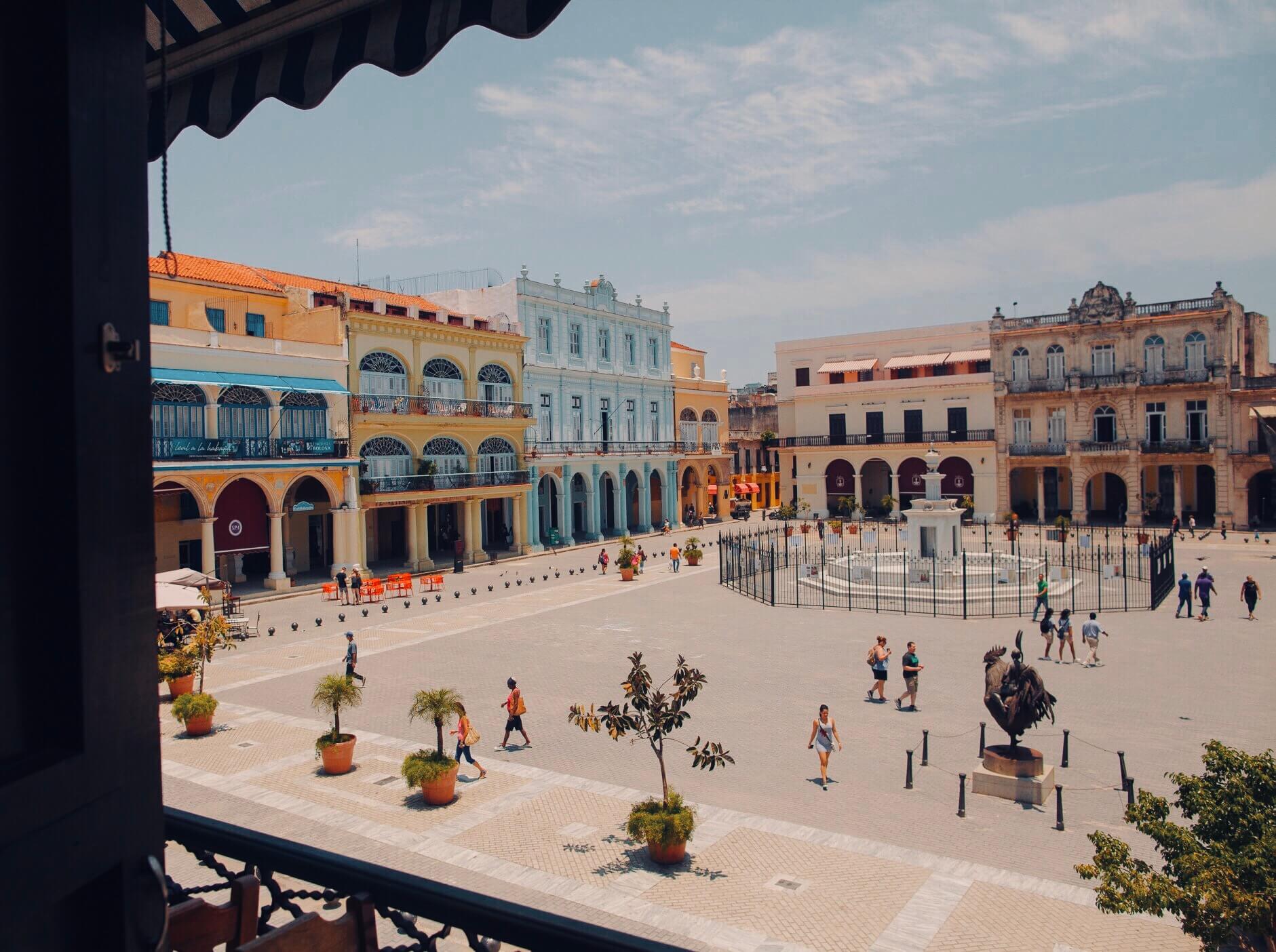 The Plaza Vieja has been restored and is now one of the most popular squares in Old Havana. An eclectic mix of restored buildings – from Art Nouveau to Cuban Baroque! After admiring the scene, you can explore the small museums in the plaza or relax at one of the many cafés.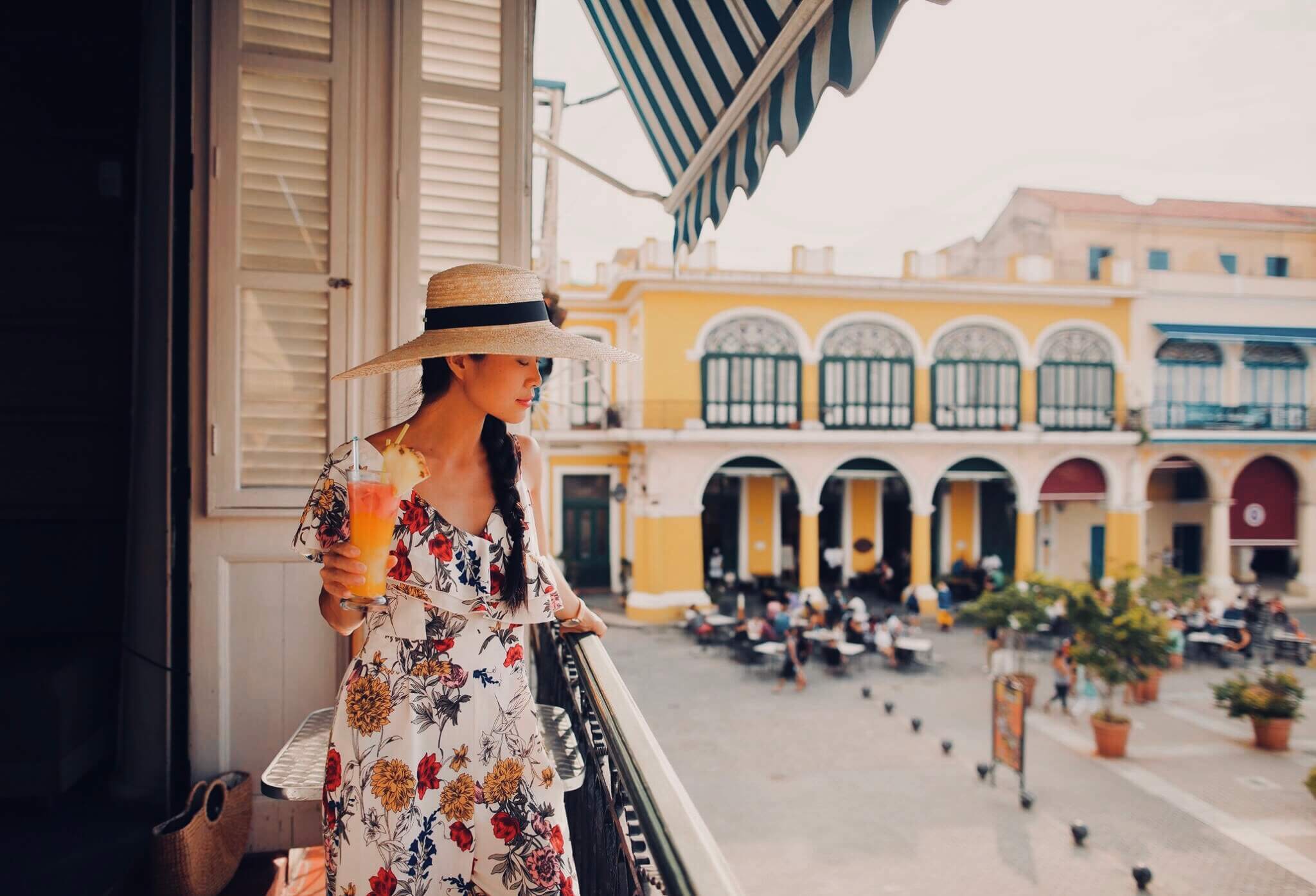 Have a Mojito on the Rooftop of Hotel Nacional
Take the elevator to the restaurant at the top for a breathtaking view of all of Havana Vieja, that stretches out across the bay and over to the Morro Cabaña.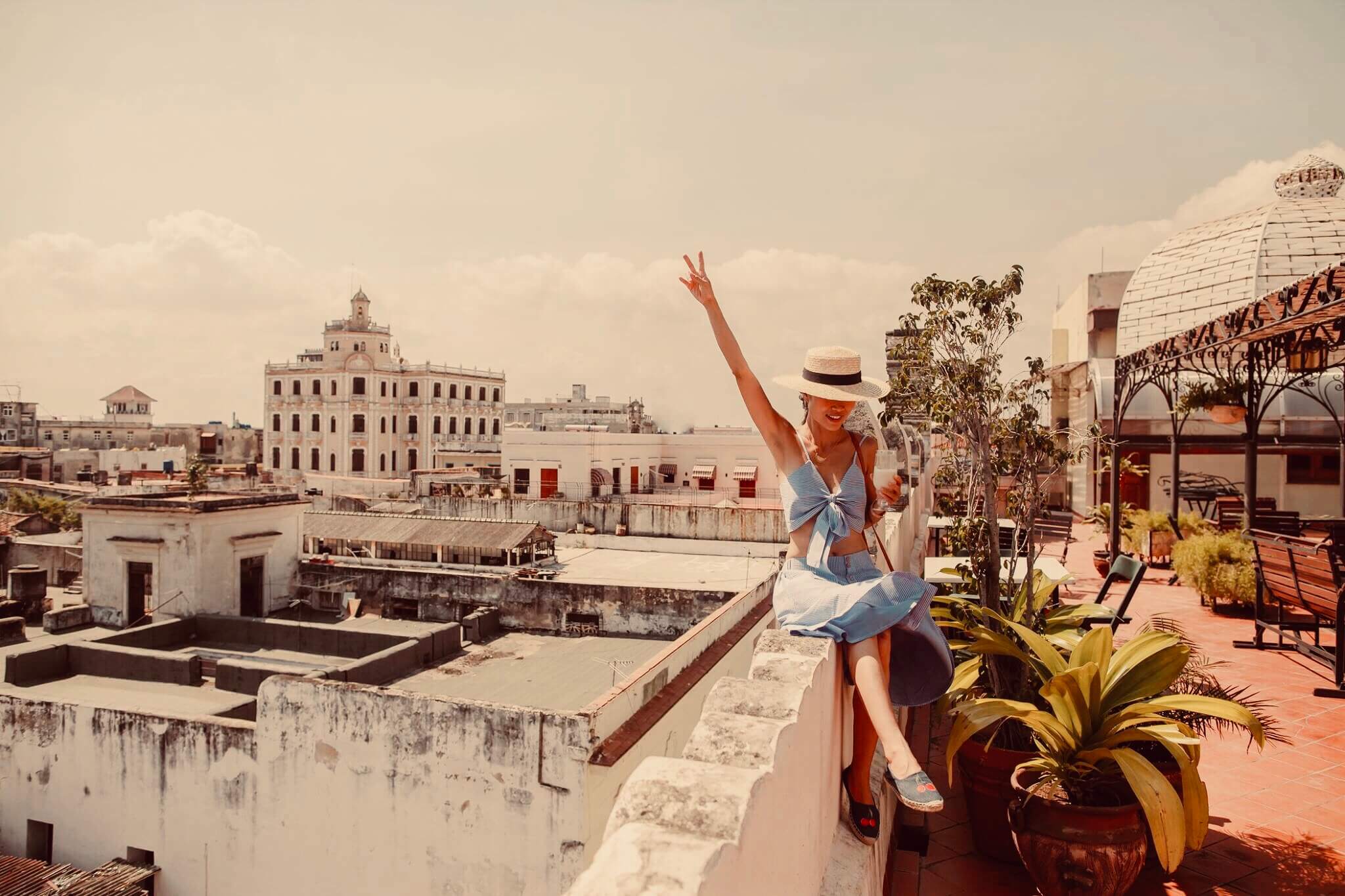 Ride in a 1950's Convertible
Perhaps one of the biggest trademarks of Cuba is its notorious collection of antique cars from the 1950's. While many people still use them for every day use, most of them are used as taxis or private cars that you can ride in with a driver. Many of them are owned by a bigger company so are more expensive, but if you can find one that is a private car, get the driver's number! It will be cheaper (around 10 CUC) and they will likely be willing to wait for you places, and will come get you whenever you call them!
Classed as national moments by the government, they are on full-time tourist duty. Pick one up by the bay, in front or Parque Central, around Revolution Square and near the Capitol building. Either use it as a taxi service or ask or a tour.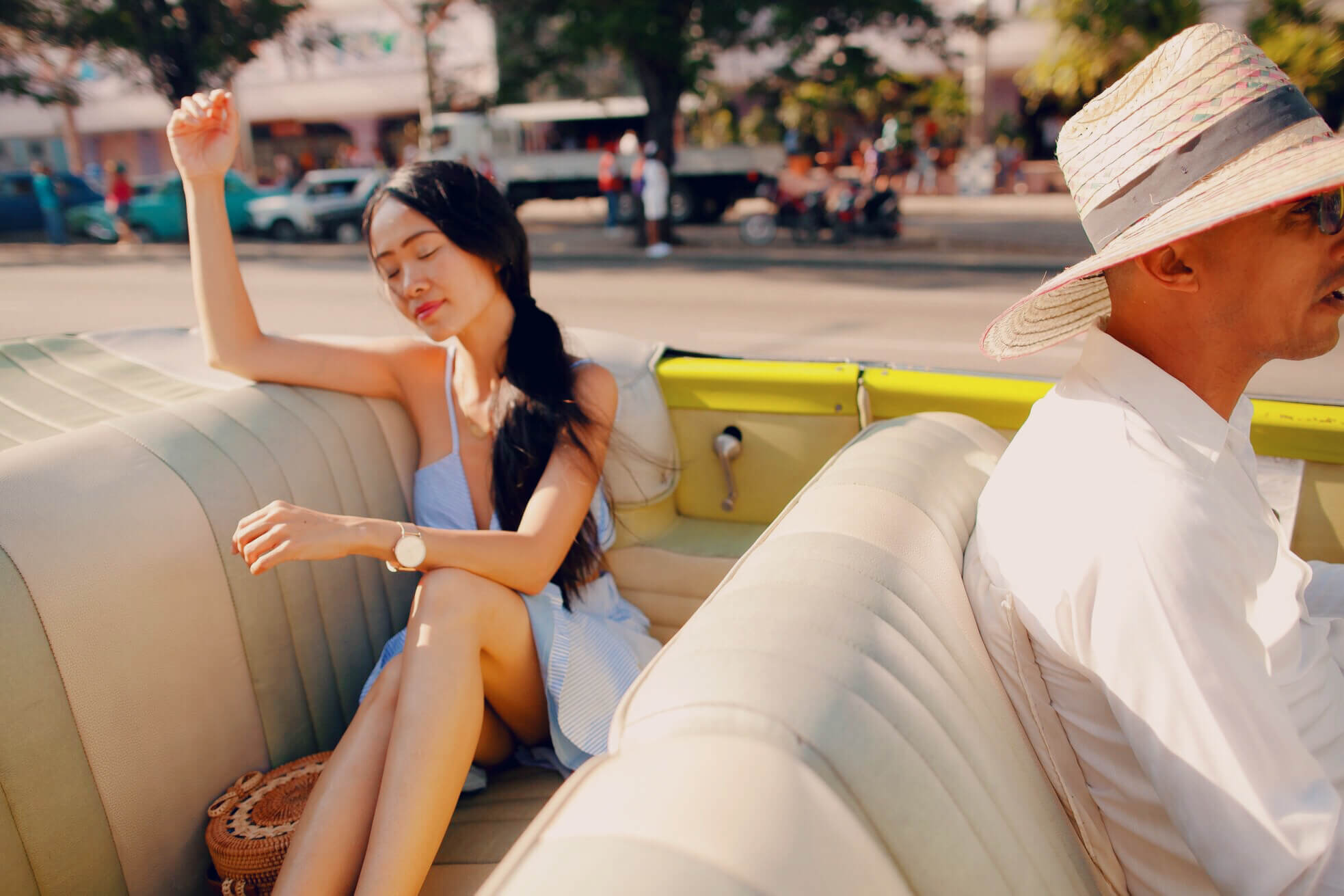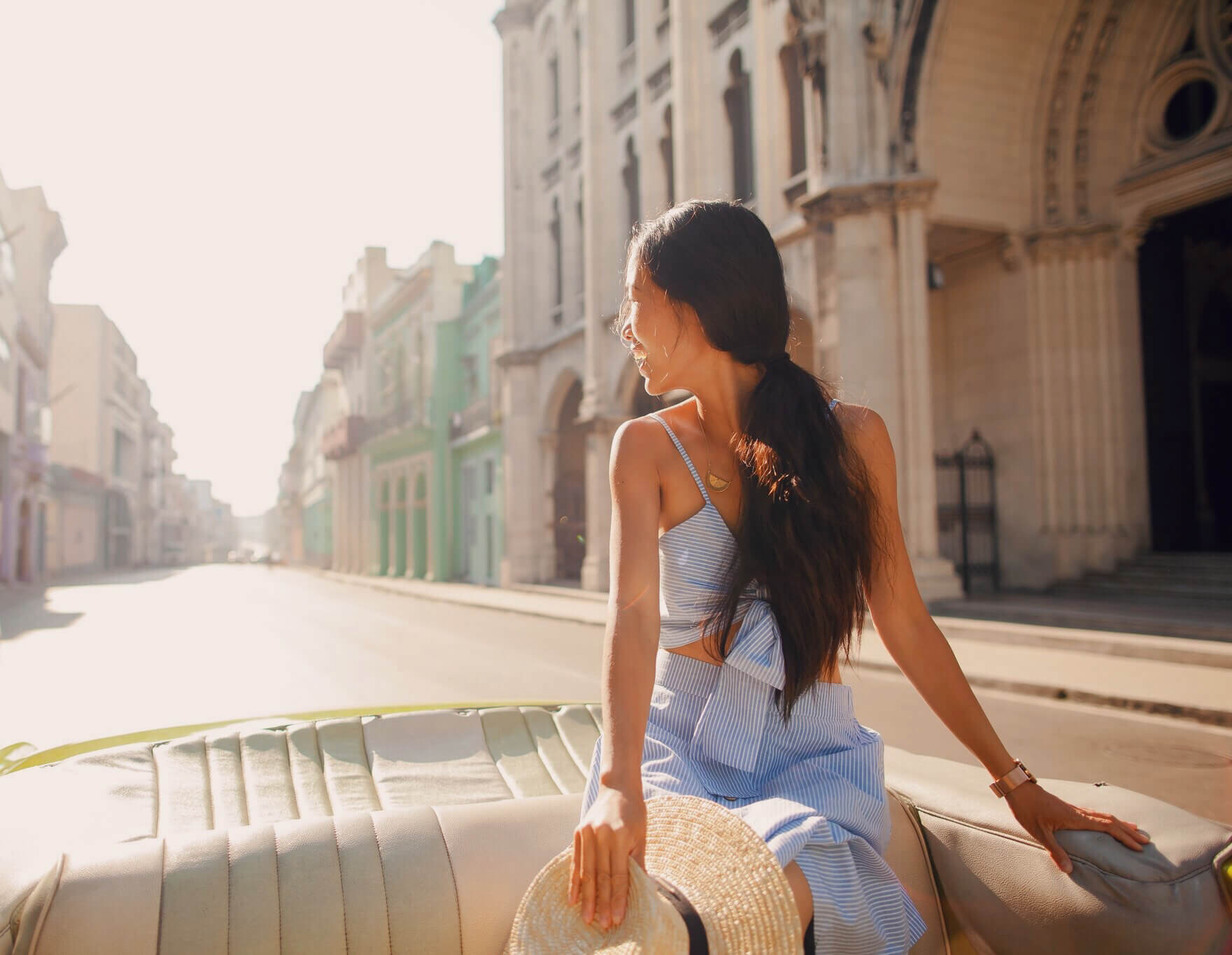 Visit the Four Plazas of the Revolucion
Cuba's history is a fascinating one, and it's a great idea to learn more about the Cuban Revolution while you're in Havana. There are four different plazas with statues dedicated to memorials of the Revolucion leaders, but they're spread out all over Havana, so you either have to take a taxi to each one, or be touristy and take the Havana bus tour.The one we visited is Plaza de la Revolución, where you'll see the Jose Marti monument and the giant face of Che Guevara on the wall of the Ministry of the Interior.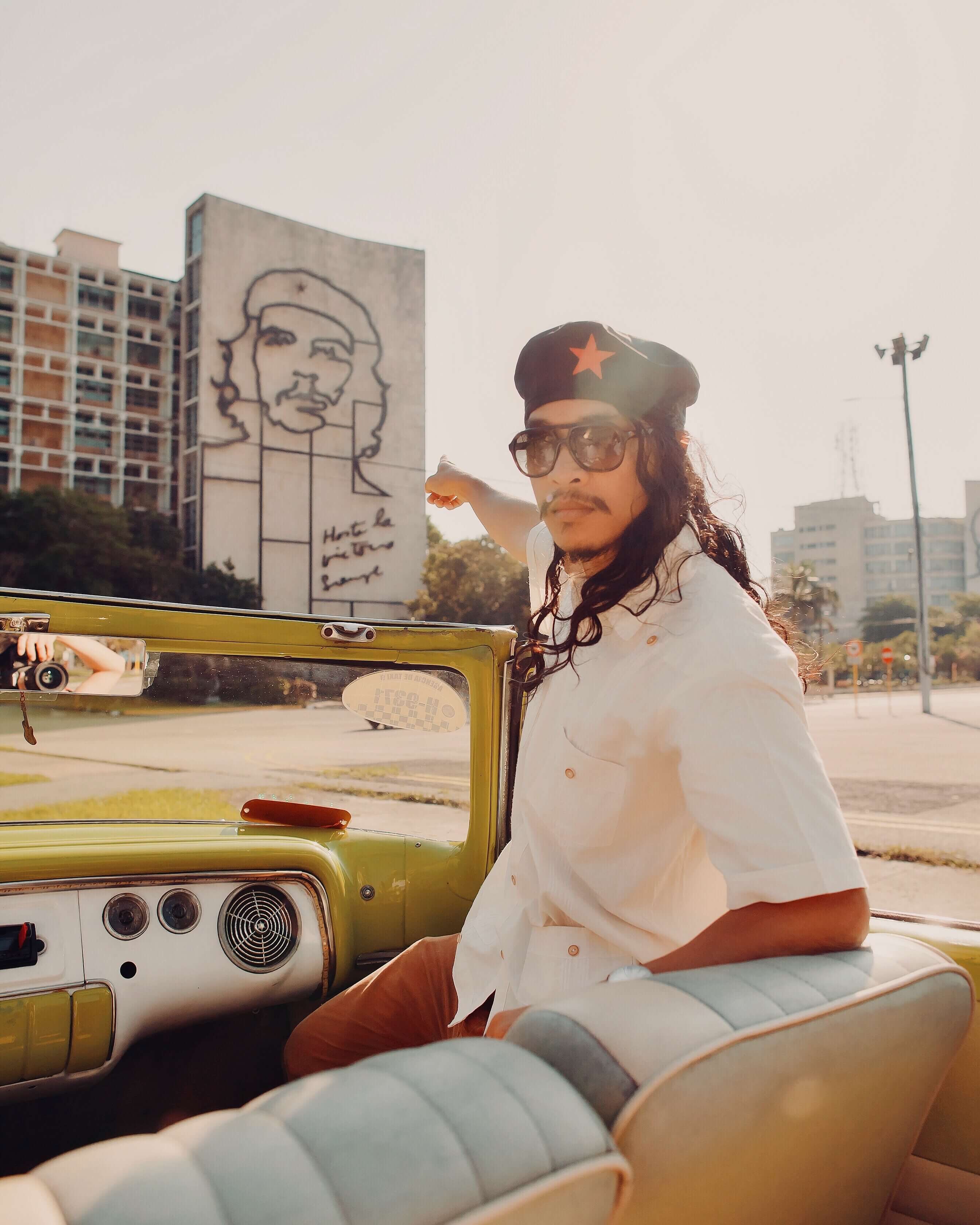 Soak up the Art
Artists are held in very high regard in Cuban society, so there are numerous art studios and boutiques selling crafty creations sprinkled throughout the city. Scattered all over Old Havana are art galleries and antique shops where you can find large high-quality oil painting for under $200. Cuban art is everywhere. You can walk on foot to discover beautiful street arts and murals!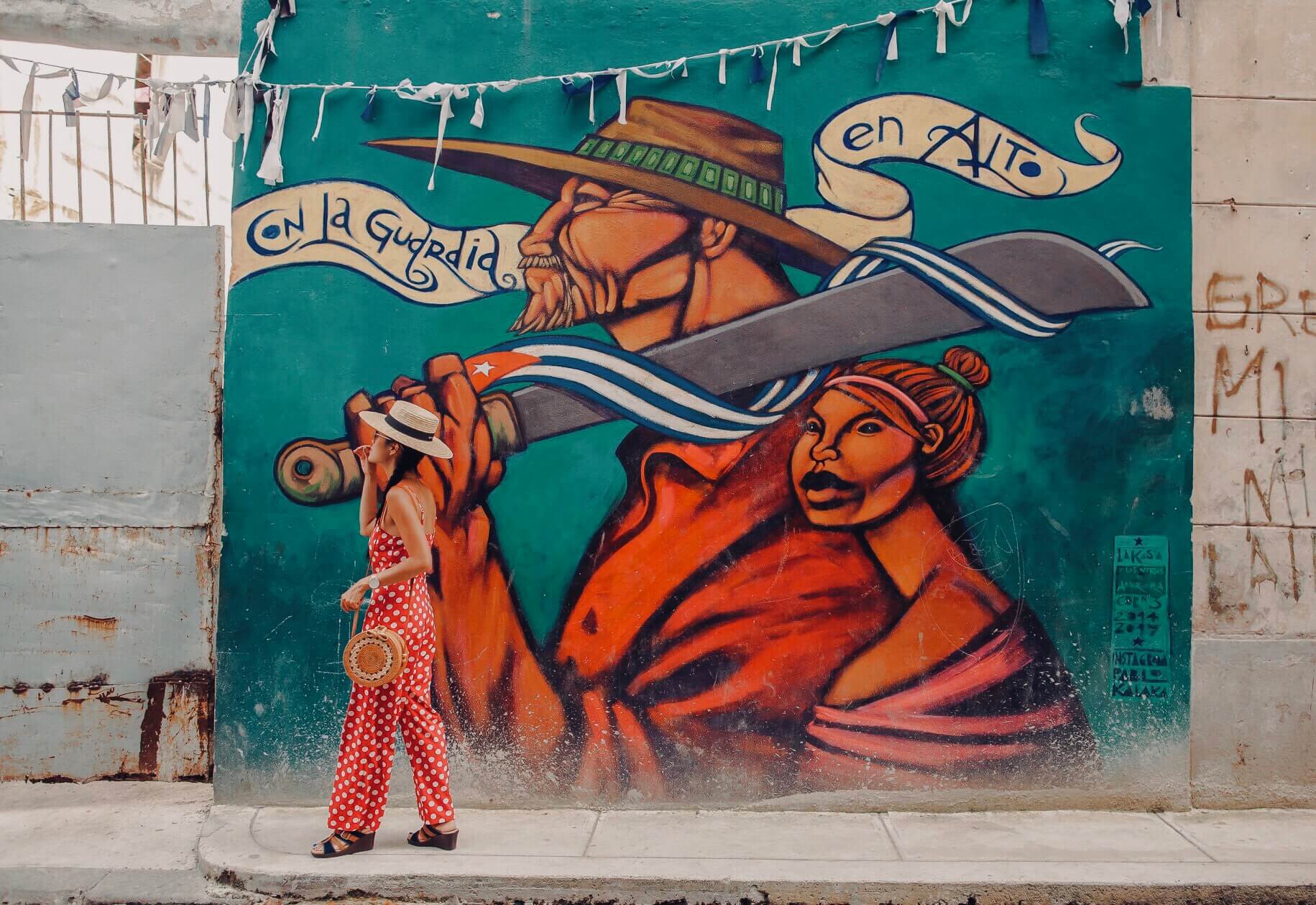 General Tips:
Take Euros or GBP Sterling – these get the best exchange rate.
Don't take Aussie dollars, they don't know what to do with them. Don't take American dollars, the exchange rate will be terrible plus you have to pay an extra fee every time.
Cuba WILL welcome you even if you're an American without an "Approved Visa" from the U.S.
Print out your documents before leaving. Print and take any travel documents, reservations, insurance, or other information you need before leaving.
Tell your bank you're going to Cuba
Learn as much Spanish as you can. Even simple words and sentences will go a long way in Cuba. People love to talk to you and if you know a little of their lingo, they'll be even friendlier.
Don't drink the water. Buy bottled water.
Havana is not dangerous, but scams are common. What many people do, though, is making friend with you and tell you about an awesome party happening at a restaurant or café. They will take you there, sit down, chat and drink/eat, and make you pay for everything. Additionally, they will ask for money for the "recommendations" given during your "lovely chat." They also get a commission from the restaurant. Don't be afraid to say no to them.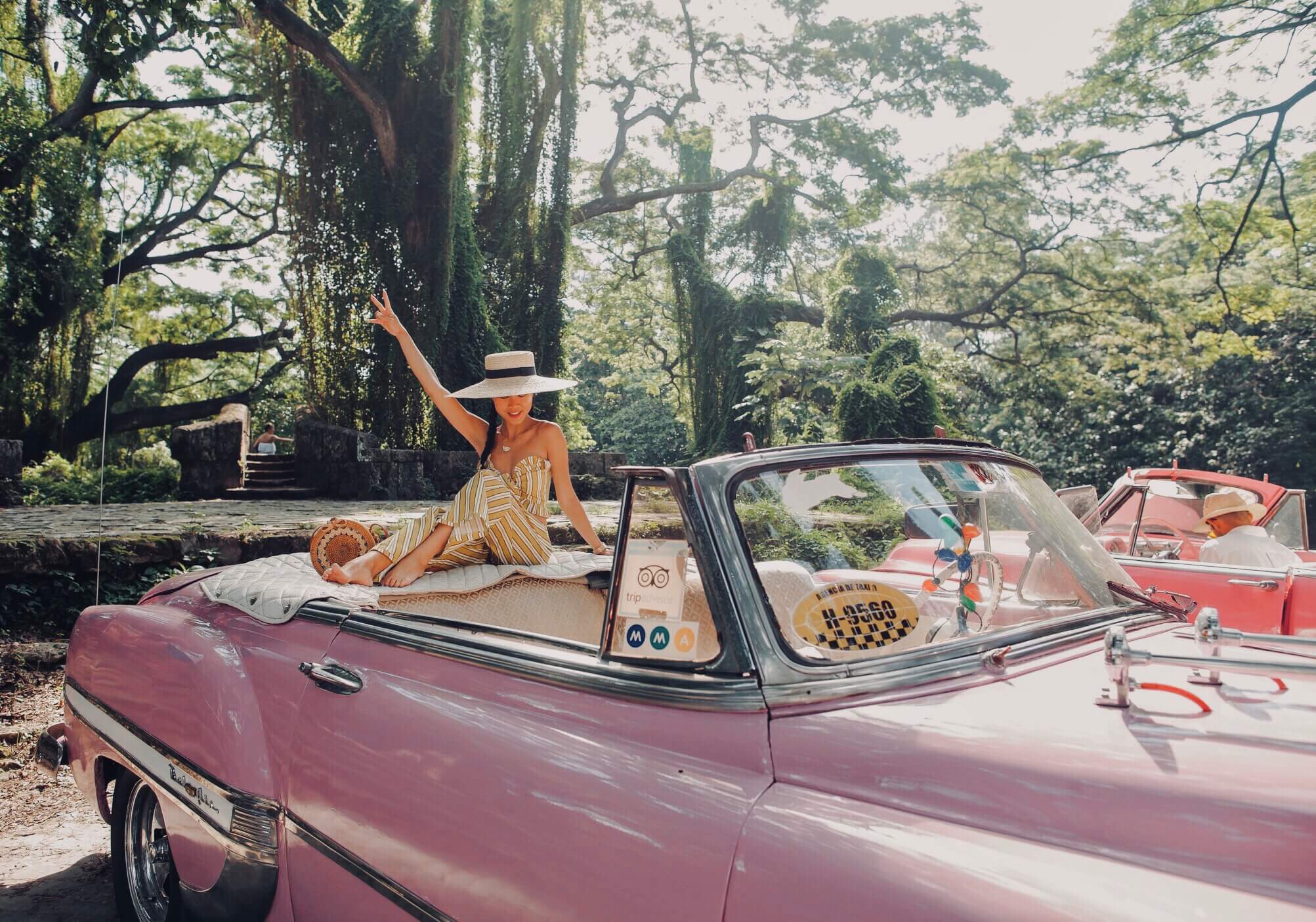 Have you already visited Cuba? If yes, share some your best Cuba travel tips in the comments!