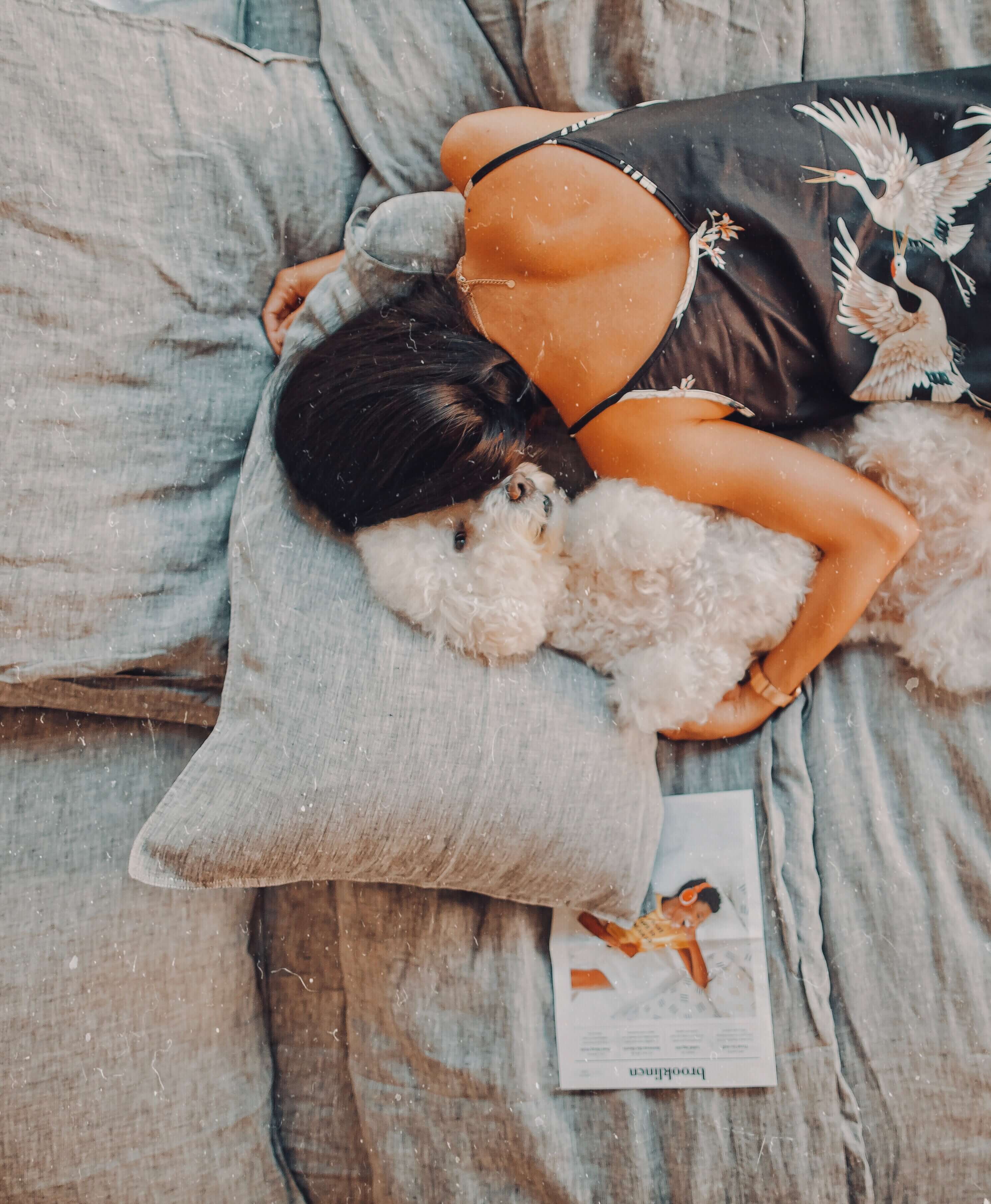 After a long day, almost all of us want to end up in a bedroom that's relaxing and a restful place. Your bedroom should be a serene oasis where you can escape all the hustle bustle. When the room is clean, organized, and full of things you love, you're more likely to enjoy the time you spend there. We spend up to a third of our lives sleeping, so it's important to choose great bed sheets that are comfortable and durable. Your linens should be comfortable first and foremost, with style coming in second! When it comes to the sheets, splurge!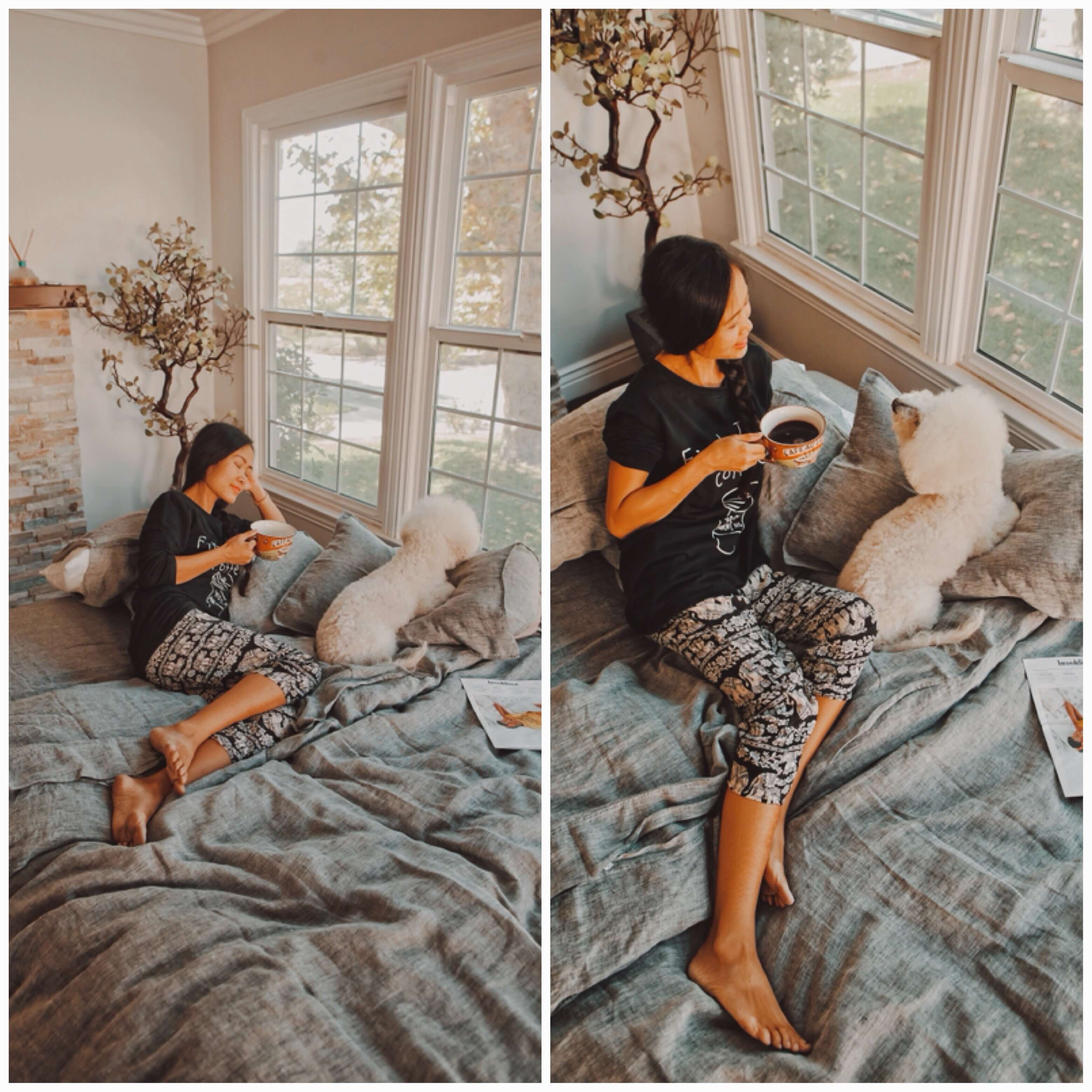 Currently, I'm obsessed with linen bedding. I love how it keeps you warm in the winter and cool in the summer and the way their slightly rumpled quality looks so effortless and homey. Unlike cotton or sateen, linen isn't cool to the touch; rather, it's airy and porous. You'll stay fully temperature-controlled throughout the night because it just allows the body to breathe.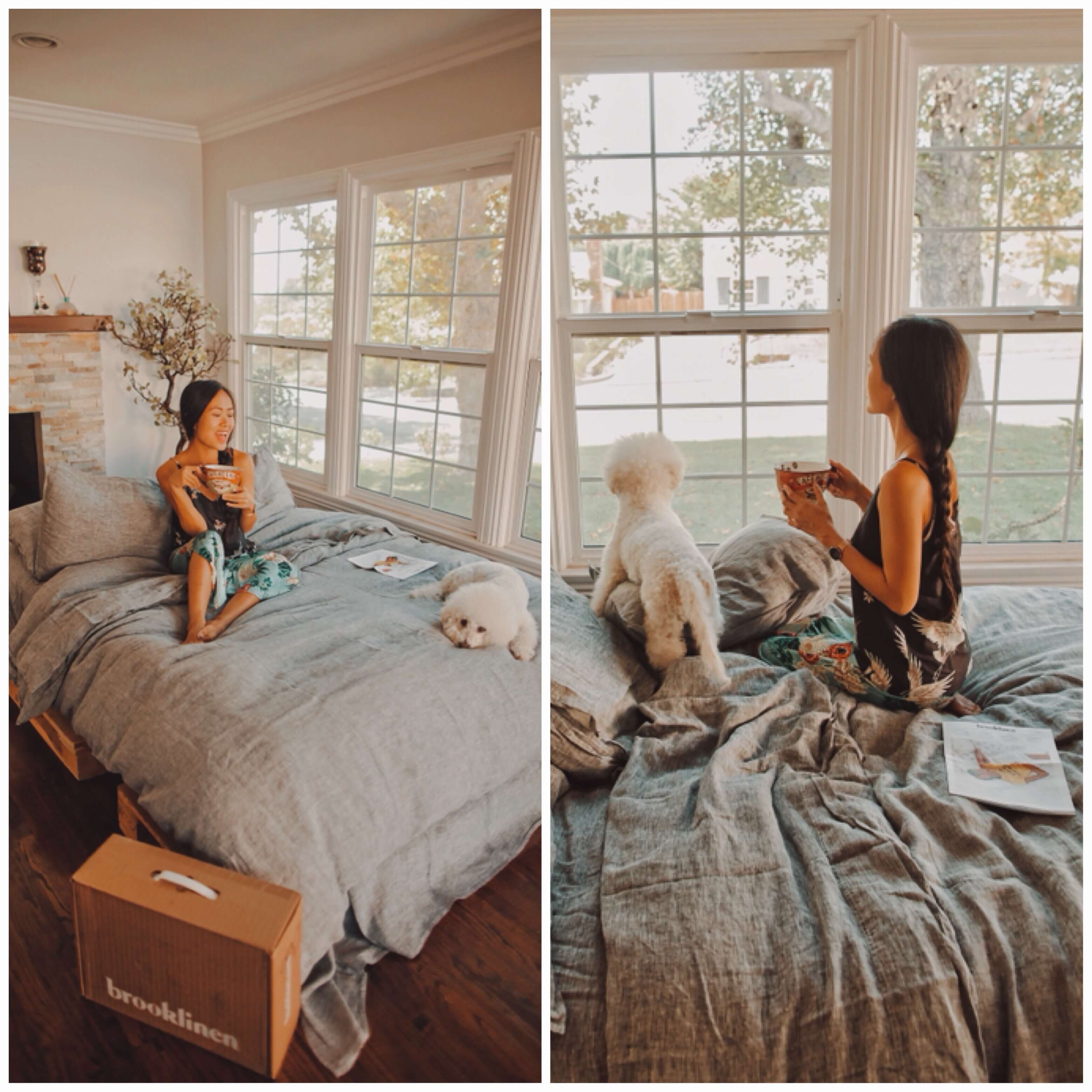 For the feel, the price, and the colors, Brooklinen is your best bet. The premise of Brooklinen is "luxury bedding at non-luxury prices." As an ecommerce site, the company wants to cut out all possible middlemen and follow the direct-to-consumer model. When they pass on some of these savings to the consumer, they have perhaps the highest value sheet on the market.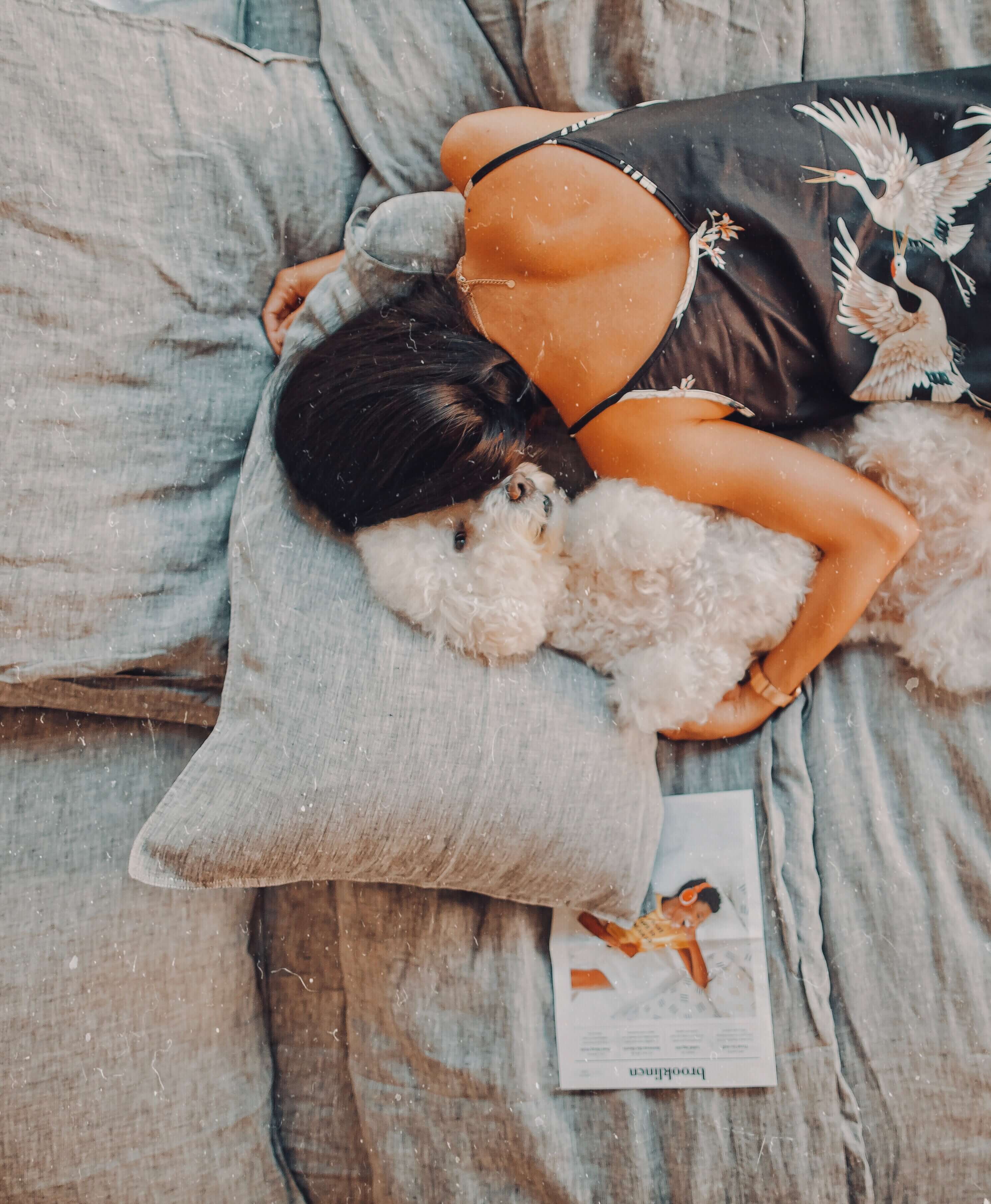 I ordered their linen hardcore sheet bundle of Brooklinen's new linen bedding — Chambray Linen in Charcoal color. This bundle includes a set of sheets, four pillowcases, and a duvet cover. When the package arrived I was pleasantly surprised by the expert packaging. As I unboxed the package I found a nice thank you note as well as 3 trendy cloth tote bags that I can reuse. Obviously the quality of the sheet matters most, but the package shows they are definitely aware of the importance of the small touches. My package even came with a special bottle of detergent and specific care instructions!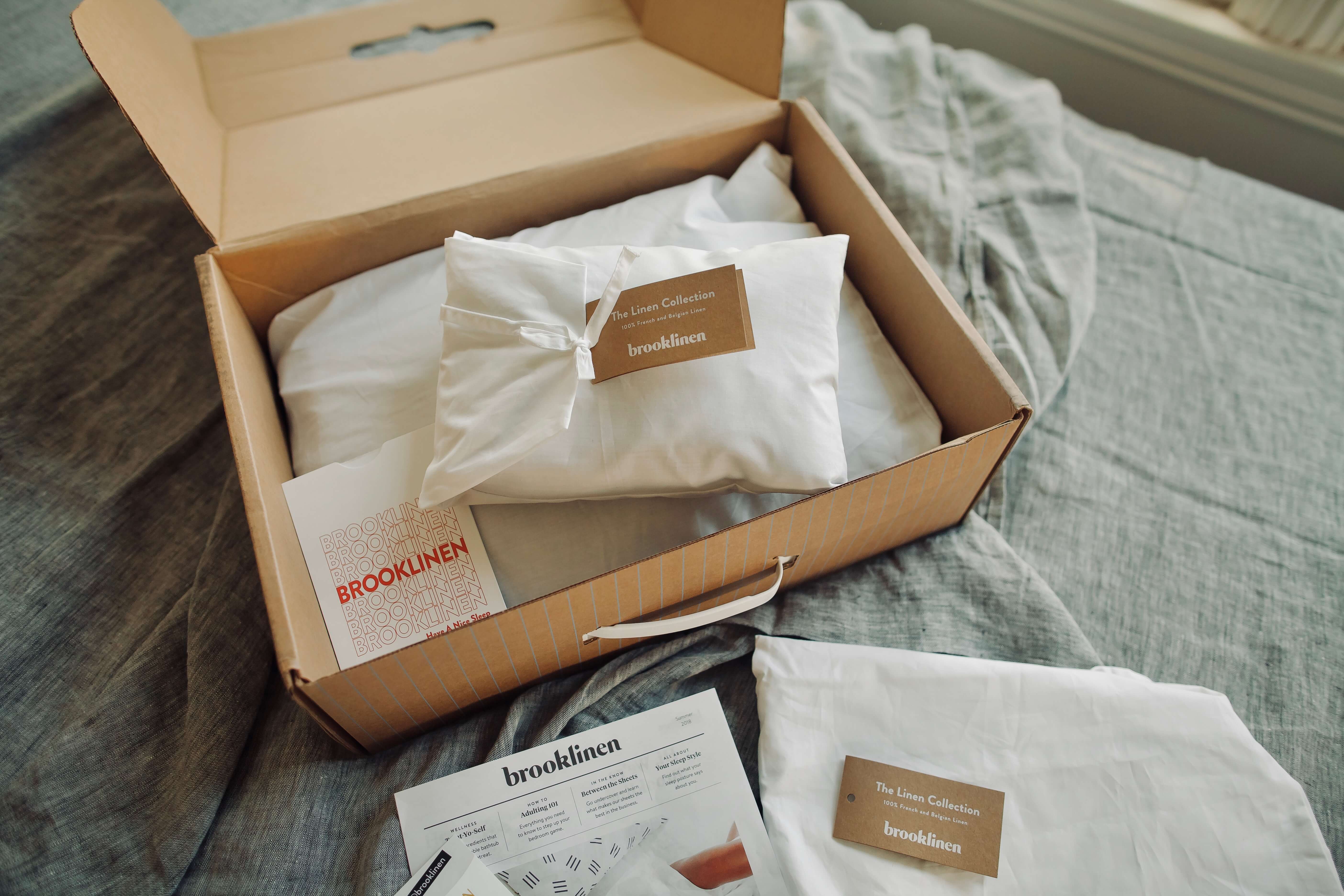 The Linen Hardcore Sheet Bundle of the Chambray Charcoal Linen is priced at $423. Here's what that bought me:
1 Queen size fitted sheet
1 Queen size flat sheet
1 Queen size duvet cover
2 Standard pillow cases
2 Queen size pillow cases
The new line of chambray linen sheets and comforters from Brooklinen comes in three colors: Charcoal, Dune, and Navy. The motivation behind Brooklinen's print and color choices is that they can be mixed and matched — the company wants setting up your bedroom to be easy. Brooklinen creates easy and stylish linens that look perfectly unfussy at such a great price. Made of stonewashed Belgian flax and produced in Portugal, these sheets also carry a lifetime warranty, so you can be confident in your bedding investment.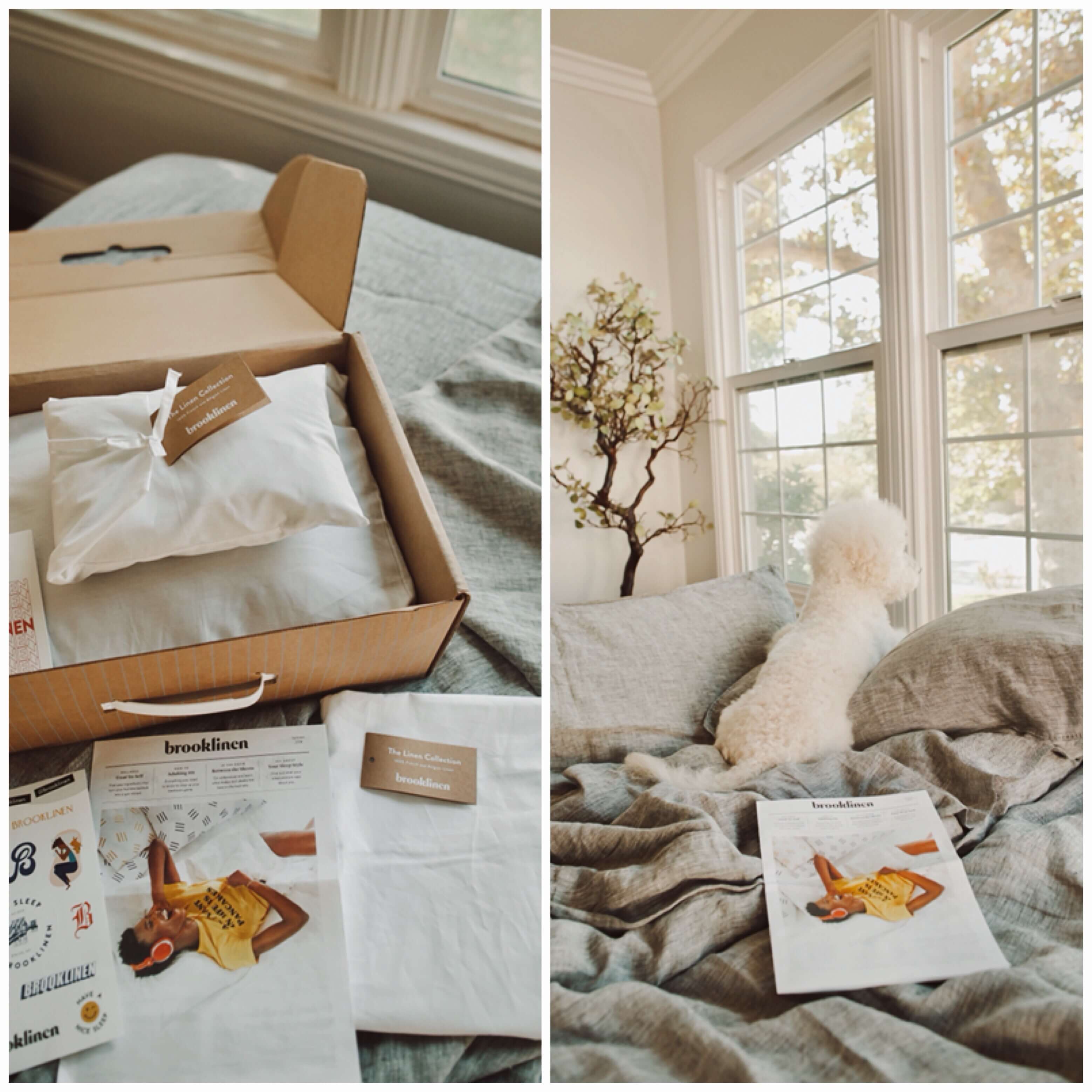 You will feel the texture in a way that you wouldn't with ultra smooth Egyptian cotton or sateen, but the Belgian flax here is stonewashed for an immediately worn-in feel that only gets softer over time and with each wash.When I put the new bedding on my bed and climbed in, I immediately noticed the difference from typical bedding. Linen has a looser weave, which means that air doesn't get trapped underneath it but instead passes through it. I was surprised by how soft they were after the first wash, but they continued to get softer after each additional wash.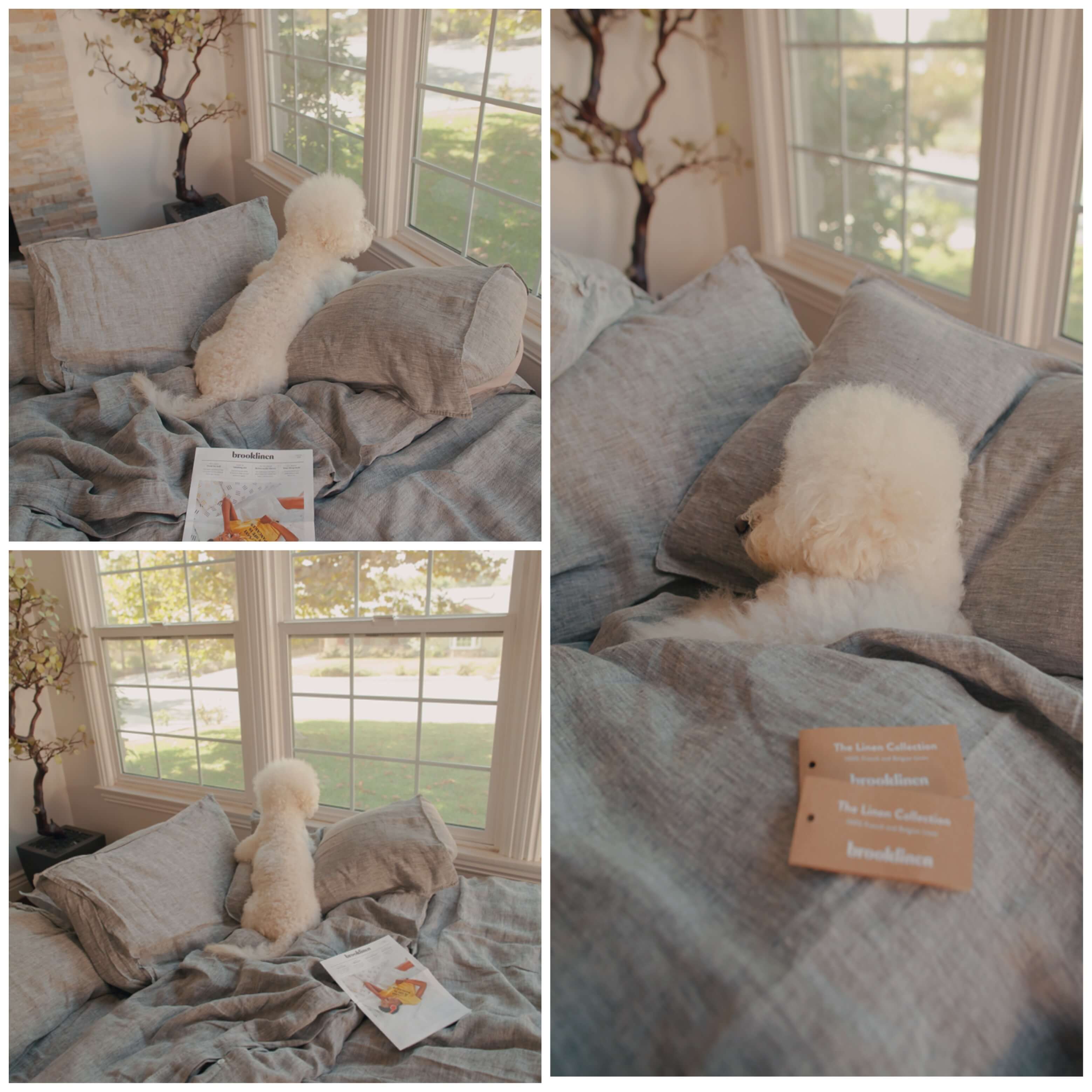 And it's always a good idea to wash your sheets before you make your bed with them and these particular ones come with their own special detergent. Many sheets are finished with chemicals that may irritate your lungs or sinuses. Brooklinen is an exception, though. Their sheets and other linens are certified Oeko-Tex. To get this certification from this independent testing system, Brooklinen had to manufacture its linens without formaldehyde, Azo colorants, and other harmful chemicals. This is simply one of the best ways to communicate to customers that the products from Brooklinen are safe for you and your family.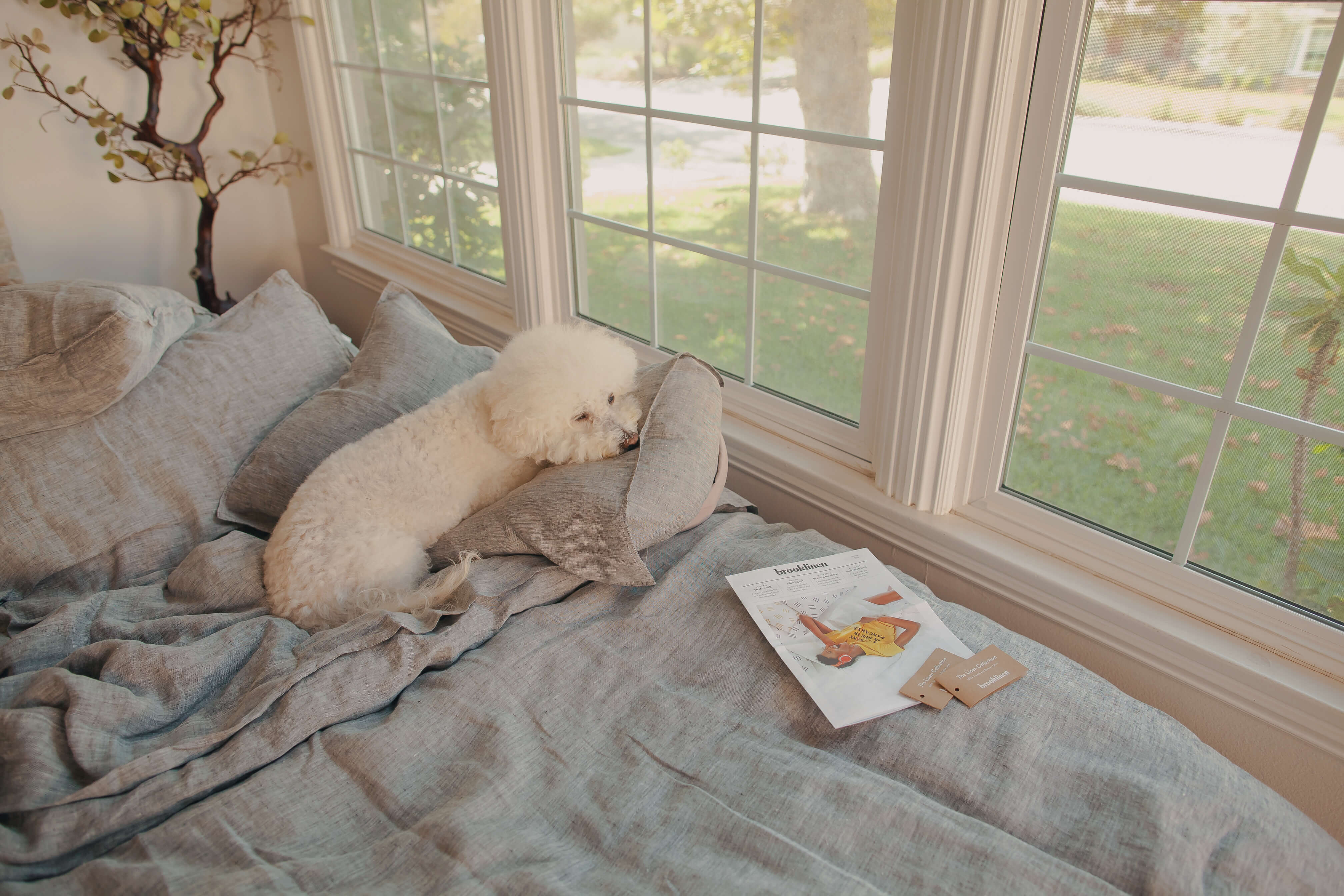 My first night sleeping with Brooklinen was, honestly, delightful. I woke up cool and refreshed. I think Brooklinen is a great option for someone looking for luxury sheets without breaking the bank.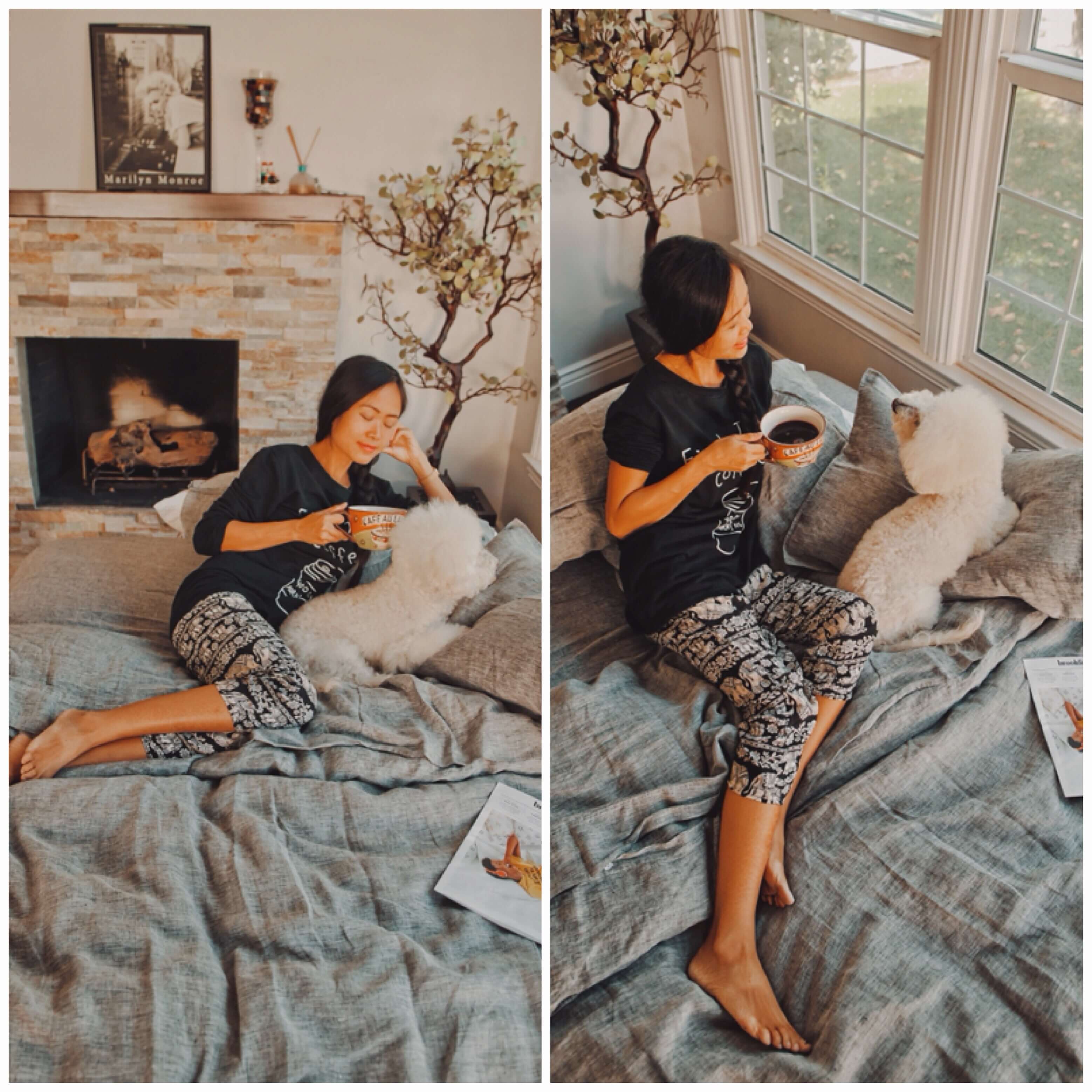 Use my exclusive code "mayandtravel20" for $20 off + free shipping on your order with Brooklinen.
***Thank you to Brooklinen for kindly sponsoring this post. All opinions are 100% honest & completely my own.