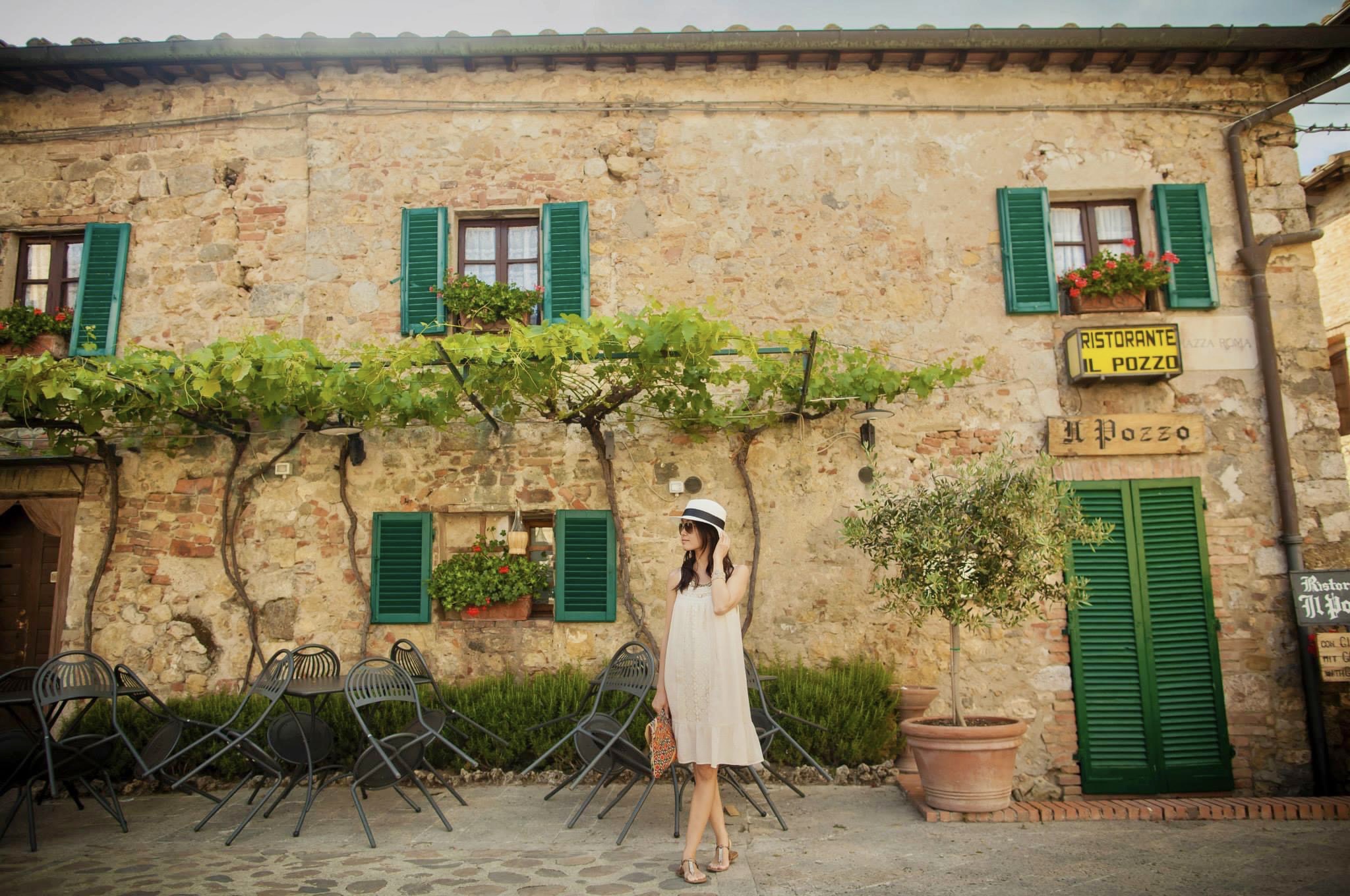 20 Summer European Destinations for Solo Female Travelers
Summer is fast approaching and you want to venture around Europe by yourself but not sure where to start? If that's the case, you're in luck: this post will tell you exactly where to travel solo in Europe in summer. In my opinion, Europe is a great destination for solo female travelers! It's pretty safe, small and easy to travel around because there are so many public transportation options and the proximity of countries to each other makes border crossing a piece of cake (plus English is widely spoken!). Europe with many gorgeous sightseeings has a deep-rooted history, not to mention the unique architecture and cuisines that vary from country to country. That said, it's important to know which destinations are safe. I've gathered the safest cities for solo female travel in Europe in this blog.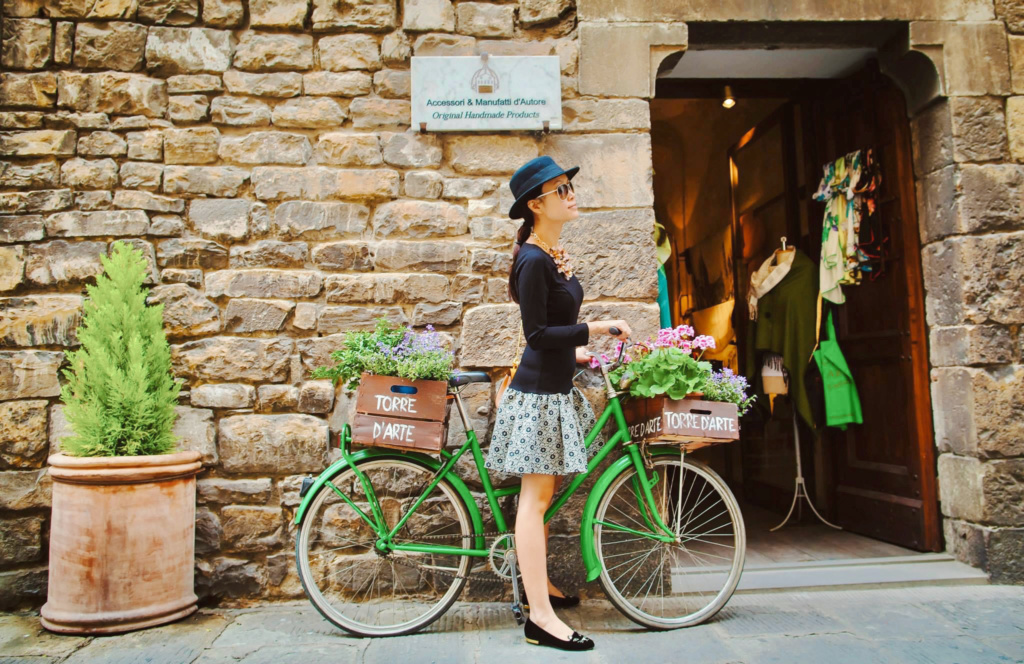 Summer in Europe may be crowded, but it's also an incredibly beautiful time to explore the continent. Whether you are embarking on your first solo female trip this summer or are going again, this list will be your best friend when planning out where to explore. These epic summer destinations in Europe will give you plenty of inspiration!
1. Porto, Portugal
Porto is one of the best places to solo travel in Europe. This city has everything — culture, beaches, food, and nightlife — to enjoy on a short or a longer trip. It is the perfect destination for first-time solo female travelers. It's small, safe, and inexpensive compared to other European countries.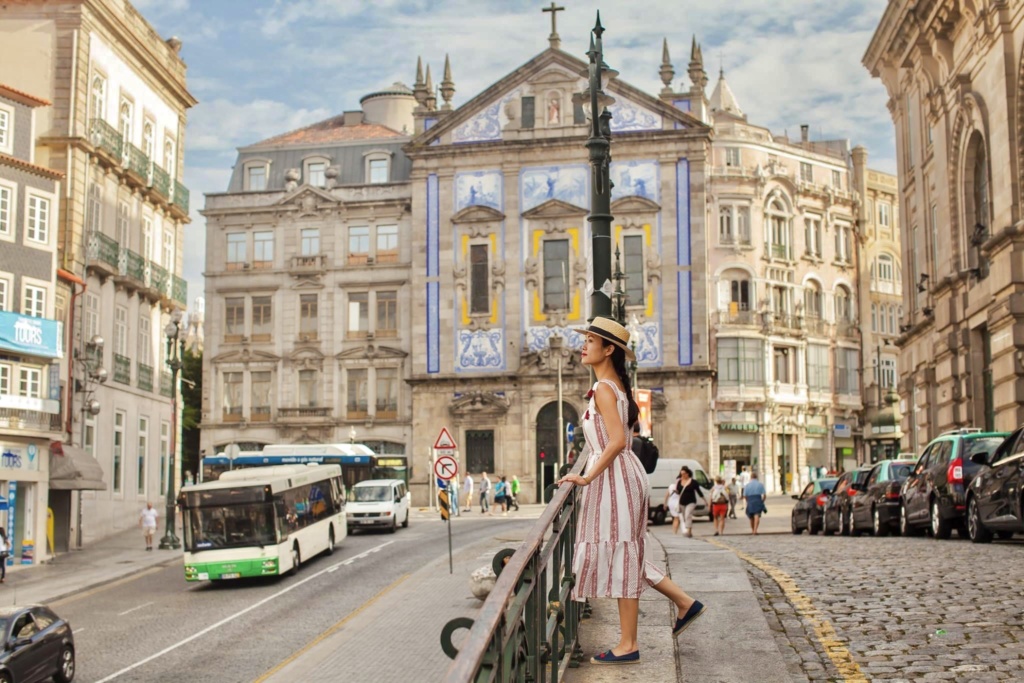 Porto is a colorful, UNESCO-listed city that is much slower than touristy Lisbon – and in that sense, it offers a more authentic taste of Portuguese life and maintains the old-world feeling you expect from such a historic city. This city is the ideal spot for slow strolls through sleepy winding alleyways, for an afternoon espresso by the riverfront, and for delicious seafood dinners with a white port and stunning view of sunset!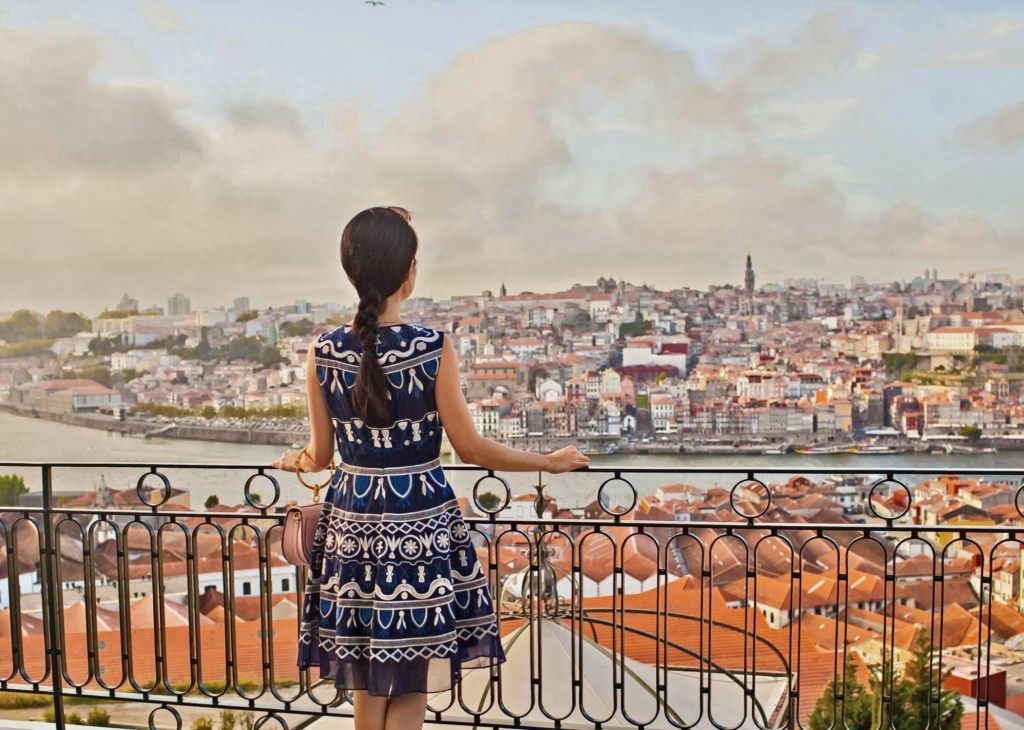 The city is great for walking (and even biking), and Porto is well-connected with a modern metro system, a few tram lines, a light rail, and buses.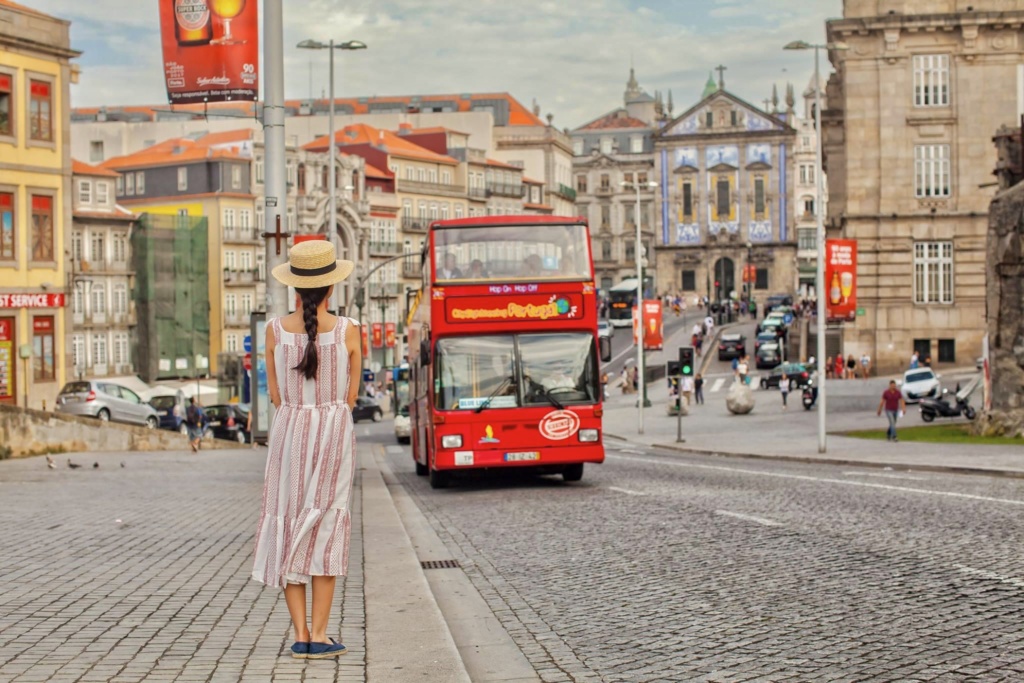 The must-see landmarks in Porto include the Ribeira district, Livraria Lello bookshop, Dom Luís Bridge, Porto Cathedral (Sé) Square, and Jardim do Palácio de Cristal (known as the Crystal Palace Garden).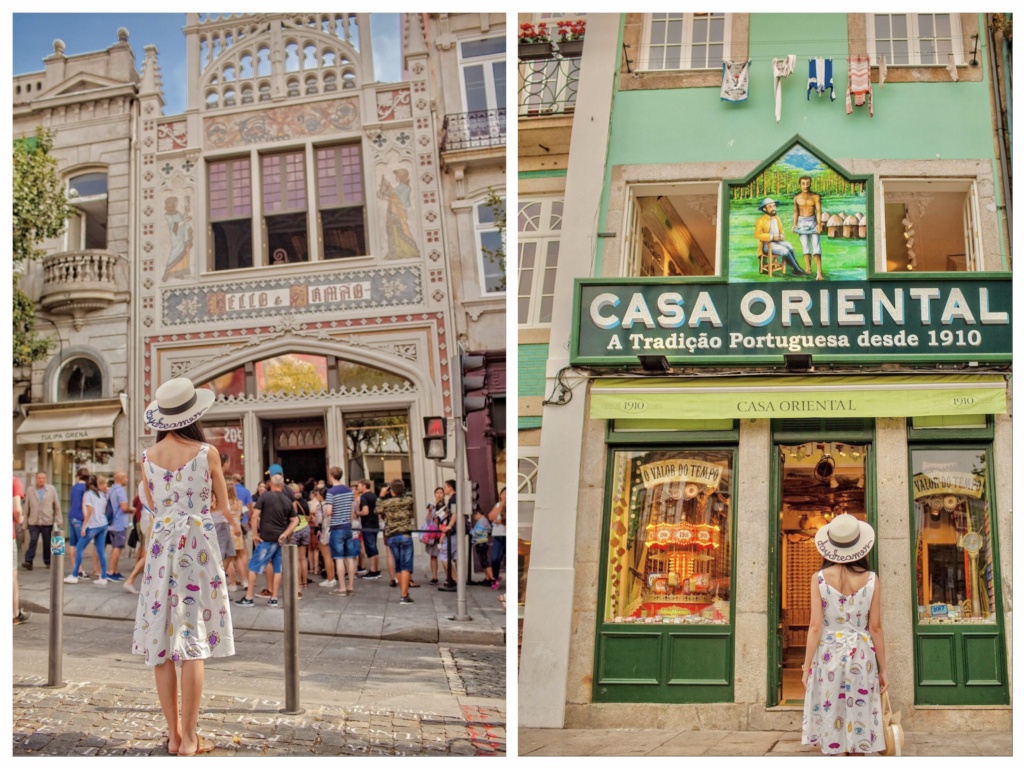 If you are an enthusiastic instagrammer, you need to look for those photogenic blue-tiled walls that Porto is famous for. These walls can be found at the Chapel of Souls, the Igreja do Carmo and Igreja dos Carmelita.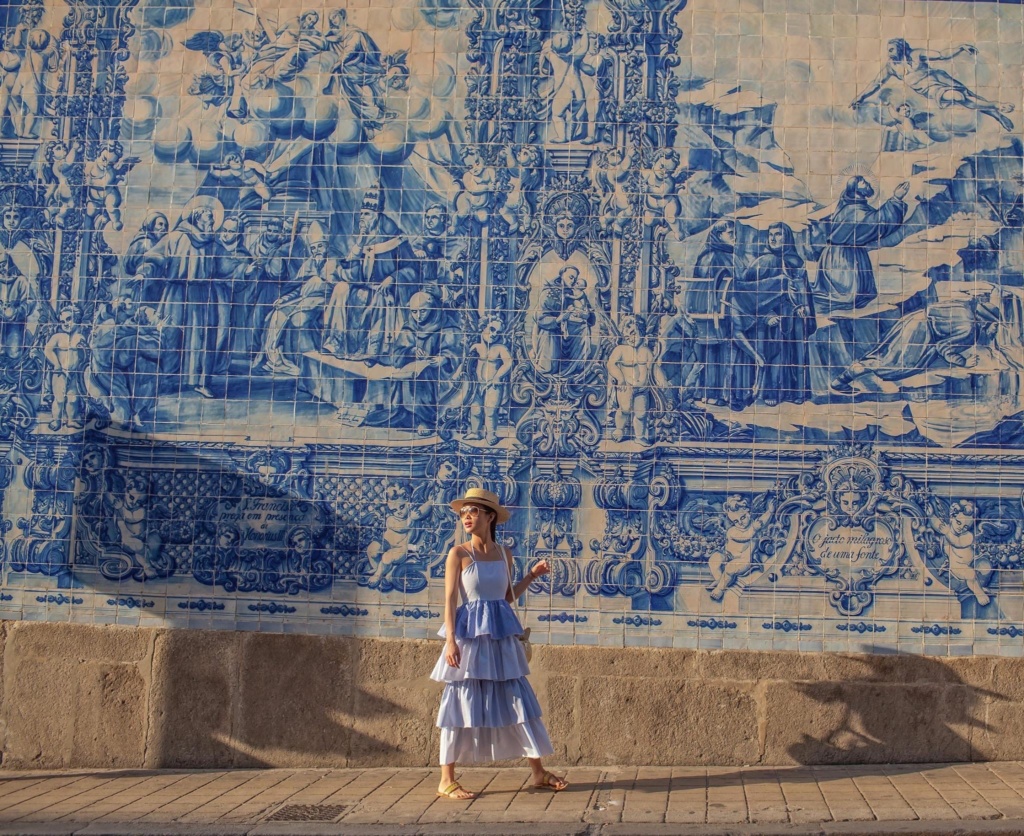 2. Budapest, Hungary
There are so many great places to travel alone in Europe and Budapest is one of them. Budapest has great hostels and hotels, world-class attractions, and first-rate restaurants that won't break the bank. As a solo traveller, you can find anything within your budget.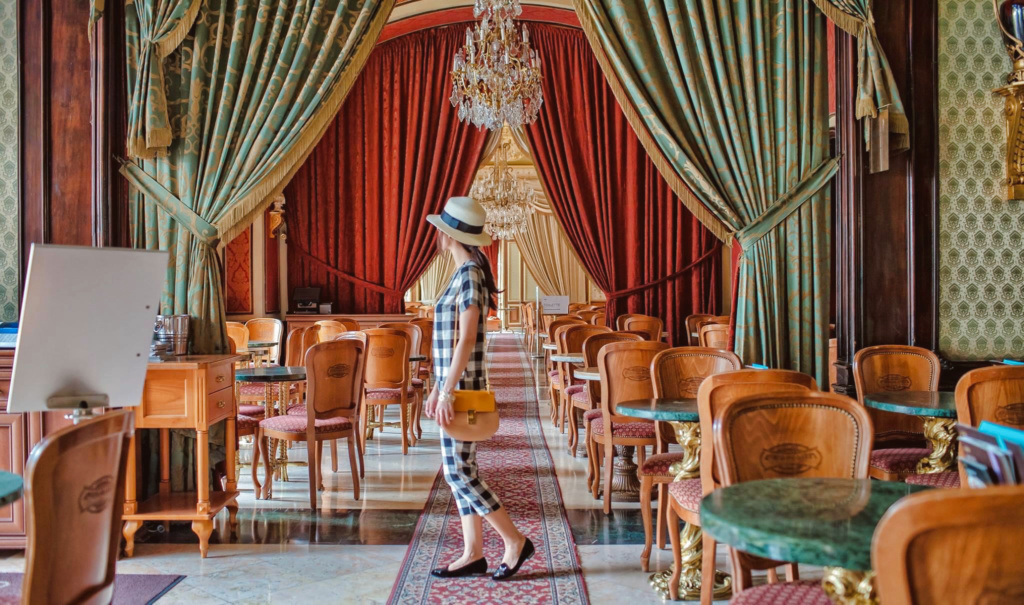 Budapest is a safe city to visit, even at night. Also, Budapest is easy to navigate. The trams and buses are simple to use; there are lots of helpful maps that will guide you from place to place and the majority of the signs are written in English.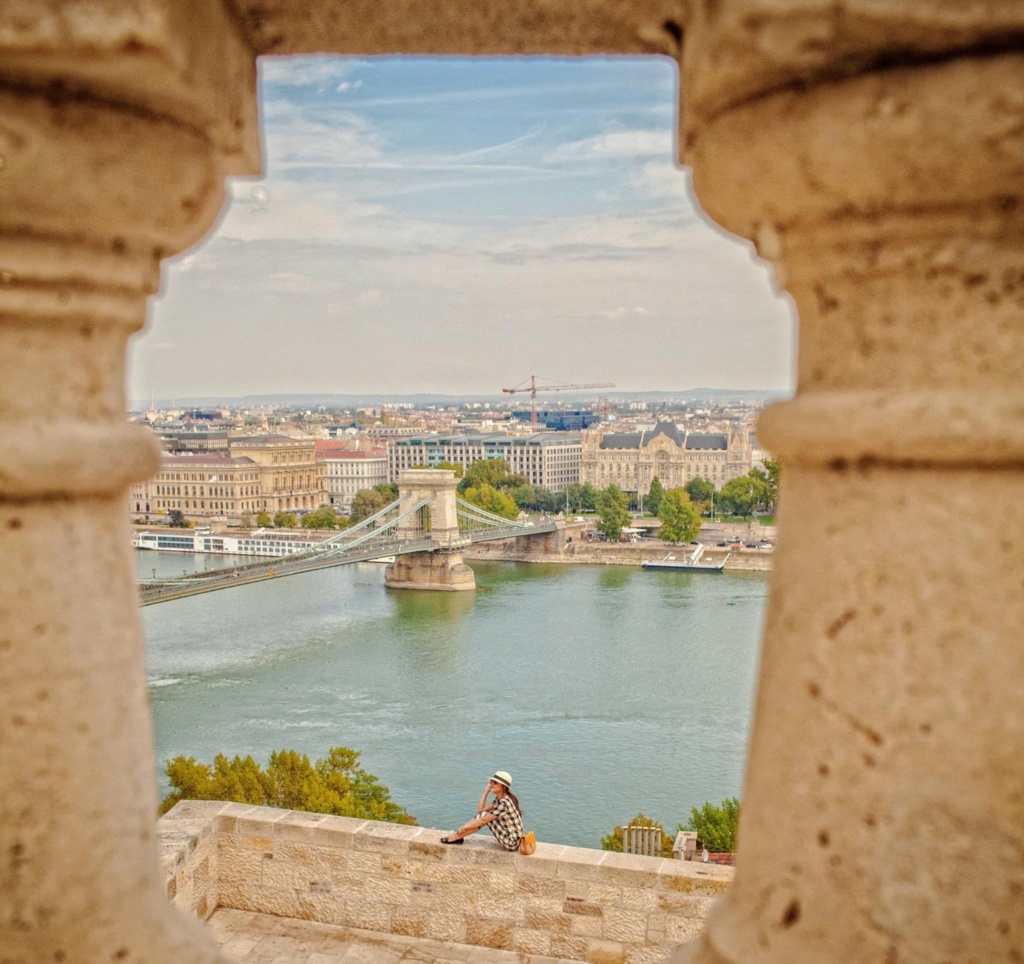 One thing that many solo female travelers enjoy is scouting for local coffee shops. Coffee culture was thriving in Budapest from around the early 1910's and cafe served as common meeting places of talented writers, poets, and artists. The world's most beautiful cafe happens to be in Budapest-the New York Cafe. Everything here is made of bronze, marble, velvet, and silk. You will find yourself have a cup of coffee or lunch in an elegant extravagant setting of an opera house.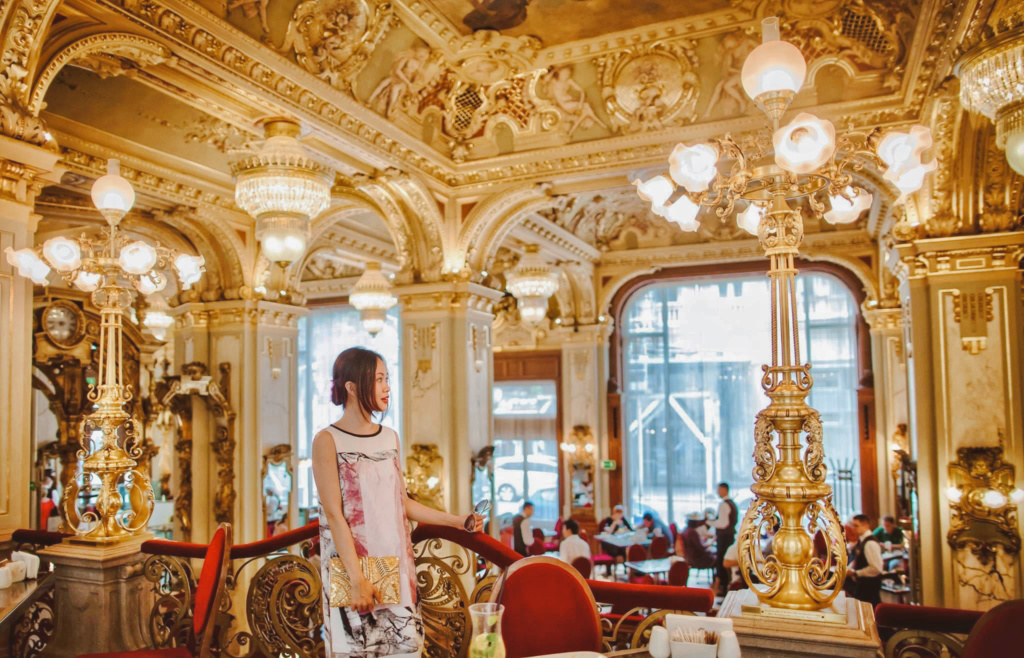 And make sure to find time to walk along the Danube Promenade – the Pest-side pedestrian zone between the Chain Bridge and the Elizabeth Bridge. The Promenade is lined with arts masterpieces and sculptures including the Little Princess sitting on the railing and the statue of the statesman István Széchenyi.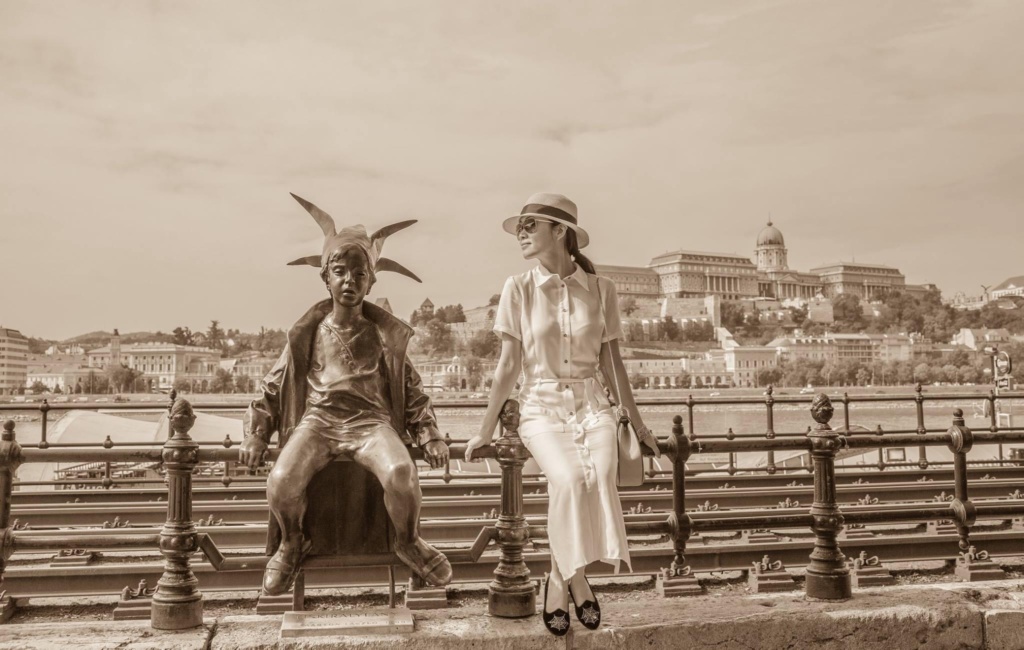 One of my favorite spots to take pictures in Budapest is the Fisherman's Bastion. You should plan your visit around sunset hours; the perks of visiting Fisherman's Bastion around sunset time are getting the whole place to yourself (very few tourists) and the incredible view with that precious golden light.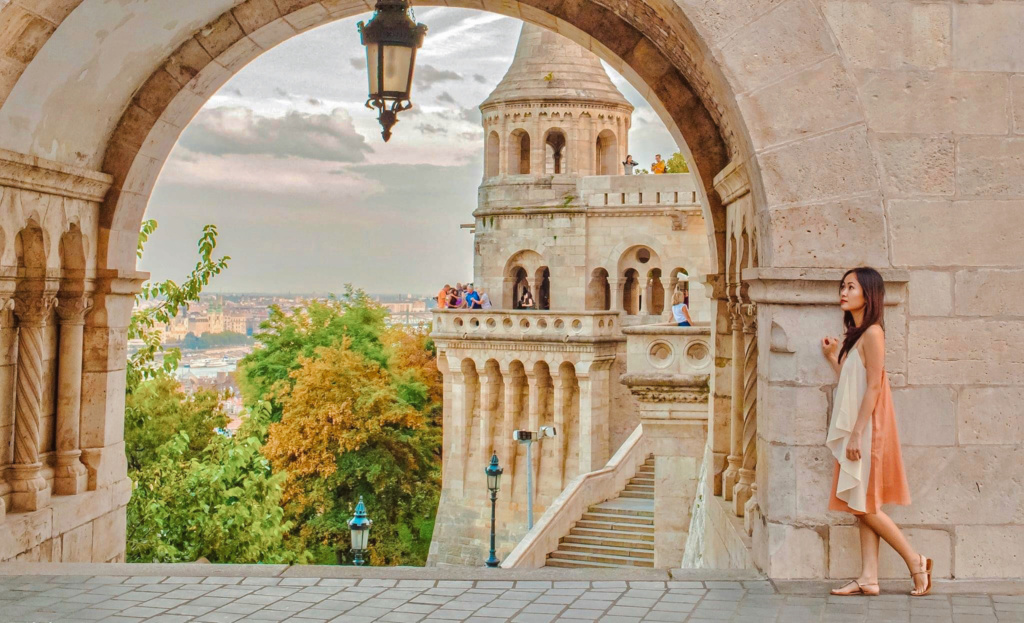 3. Warsaw, Poland
Warsaw is a hidden gem. This is the city where you could enjoy your long walk around beautiful lakes and castles or sitting on benches reading books.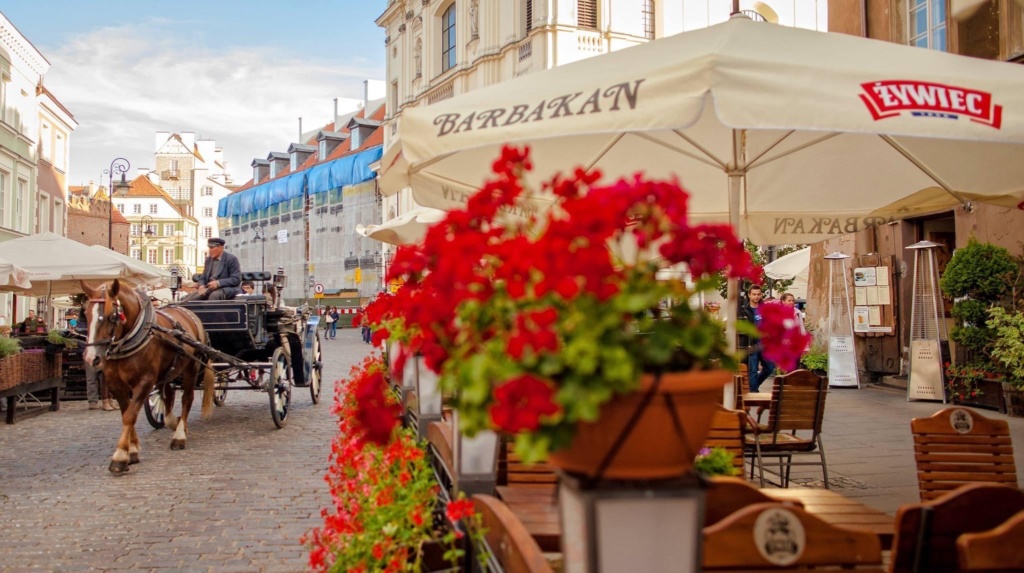 If you are looking for a place with lots of sight-seeings or attractions, Warsaw is not that city. Warsaw doesn't have that buzz or hype like glorious Rome, dazzling Venice, or luxurious Monaco, but if you are looking for a place with tranquility and calmness, Warsaw is definitely your city!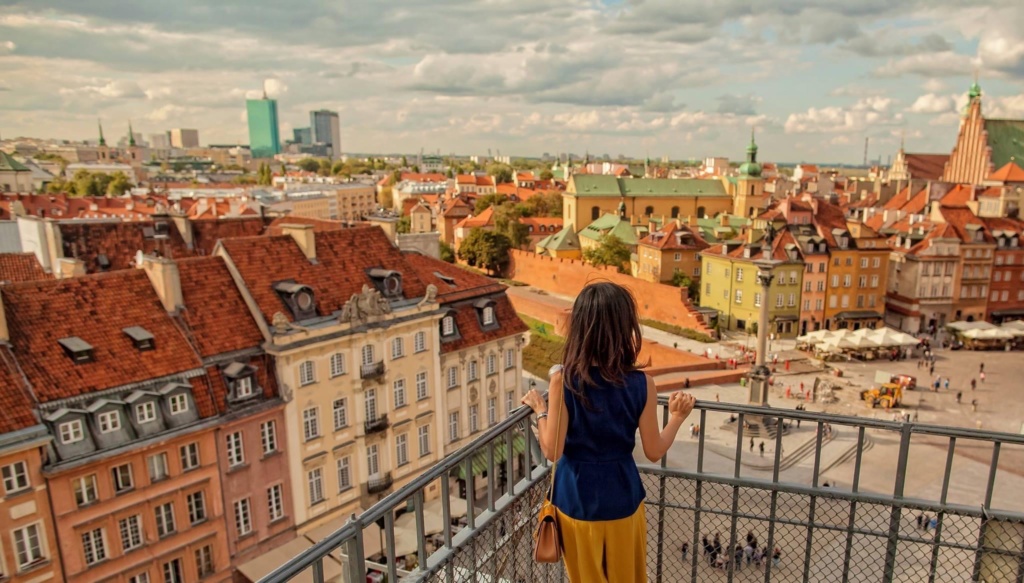 You should allow yourselves plenty of time in Warsaw to appreciate its peacefulness, quietness, and its far-away-from-the-madding crowd serenity.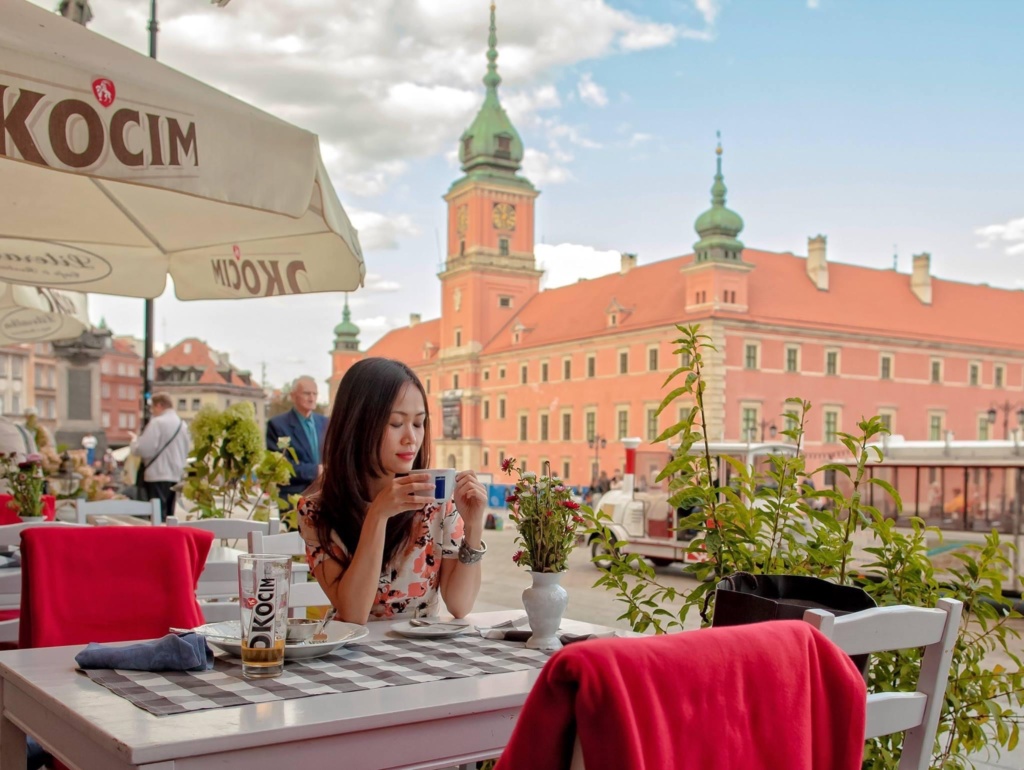 4.Dubrovnik, Croatia
Dubrovnik has adopted the best elements of Croatia's laidback Mediterranean vibe which makes it an amazing place to travel on your own as a female. Also known as the "Pearl of the Adriatic", this city is a popular tourist destination where you can spend hours wandering stone streets, enjoying world class seafood or people watching in outdoor cafes.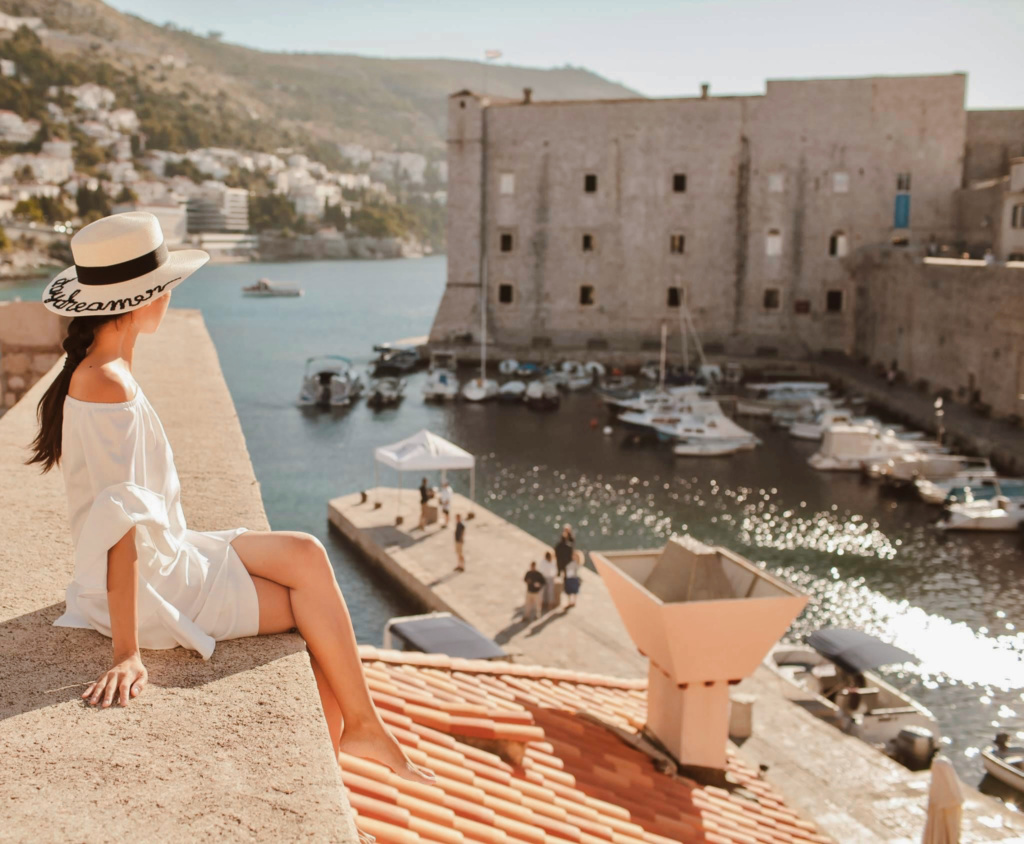 Be sure to walk the city walls around the Old Town. The views from there are incredible! Dubrovnik's city walls are open 8am–7.30pm during June and July; 8am–6.30pm during April, May, August and September; 8am–5.30pm during October; and 9am–3pm for the rest of the year. It's a good idea to get there early or late in the day to beat the worst of the crowds – and the summer heat – and to bring water with you as there's not much shade up there.
The walls are 1,940 metres long and you can walk all the way around them (it usually takes about 2 hours). Walking the city walls will give you a good idea of the town's size, layout and breathtaking setting, but it is also one of the most beautiful strolls you can take.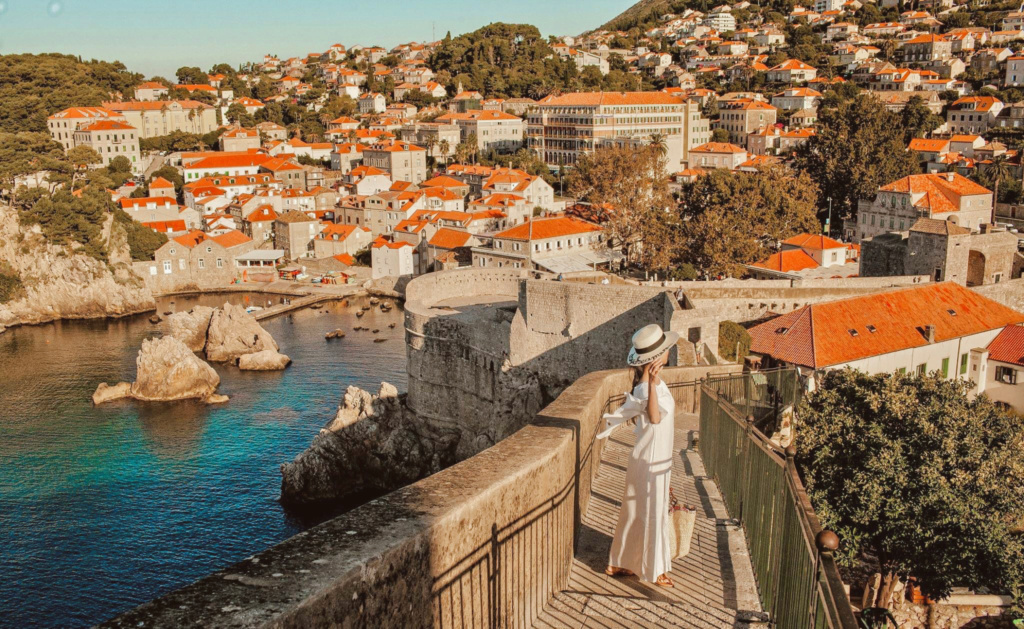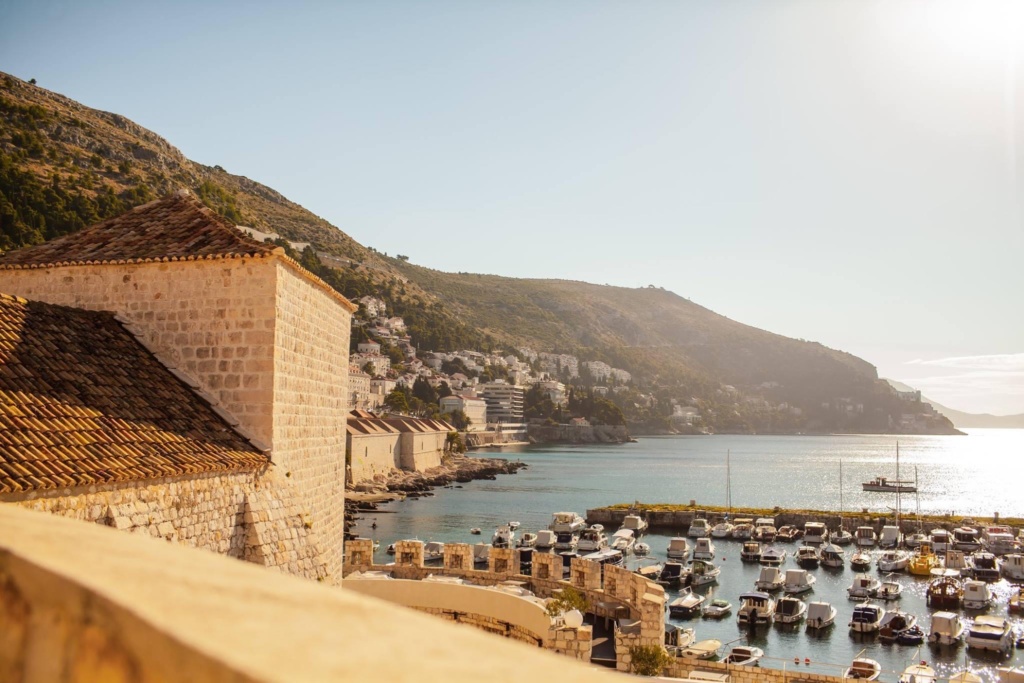 Walking the walls also gives you a bird's-eye view right into the homes and gardens of the city's residents. You get little snapshots of their everyday life as you pass – drinking coffee in the garden, stretched out on the rocks catching some sun, and hanging out washing from their windows.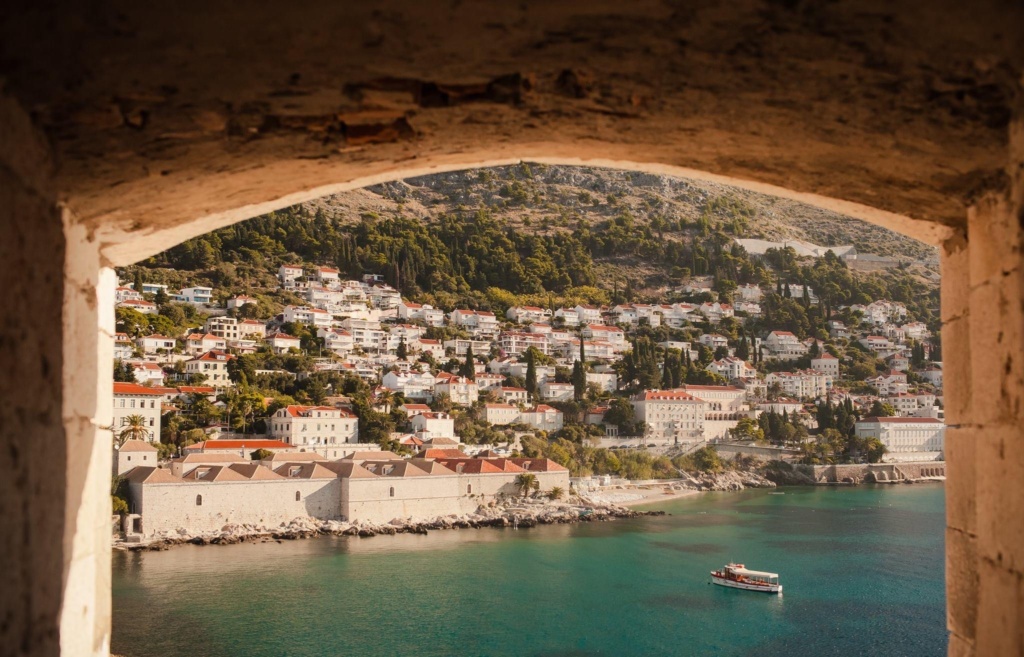 5. Kotor, Montenegro
One of the most popular day trips from Dubrovnik is the trip to Montenegro. Montenegro is a small country in the Balkan Peninsula.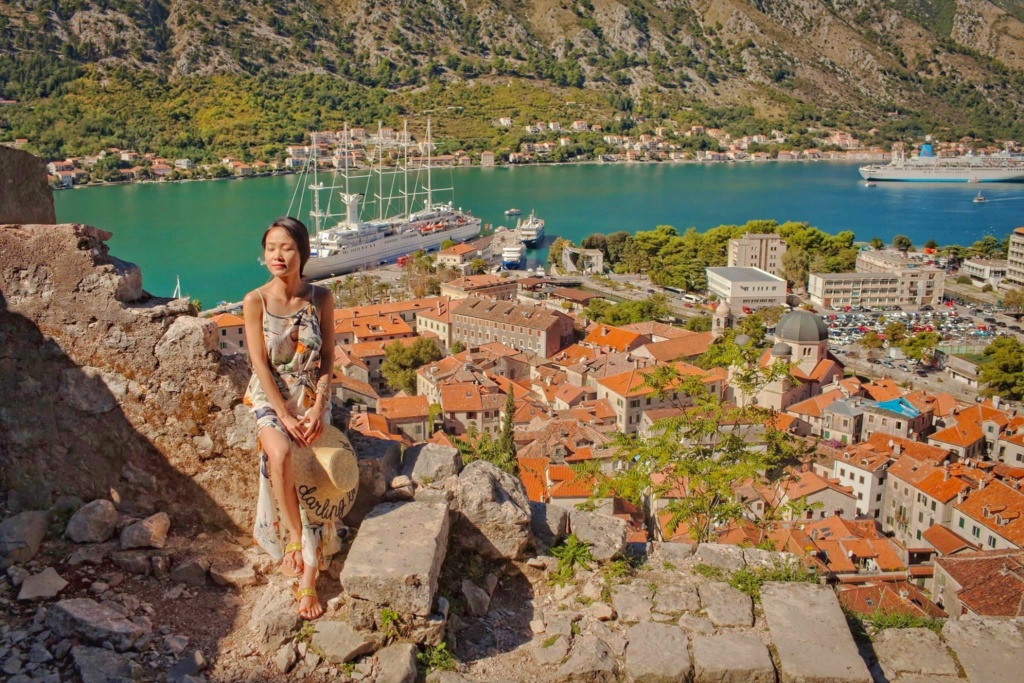 As Croatia's lesser known neighbor, Montenegro shares a lot of the same architecture, scenery, and climate. But where Croatia's popularity has rocketed – bringing crowds and high prices along with it in some areas – Montenegro is still relatively unknown and remains untouched gem of the Adriatic.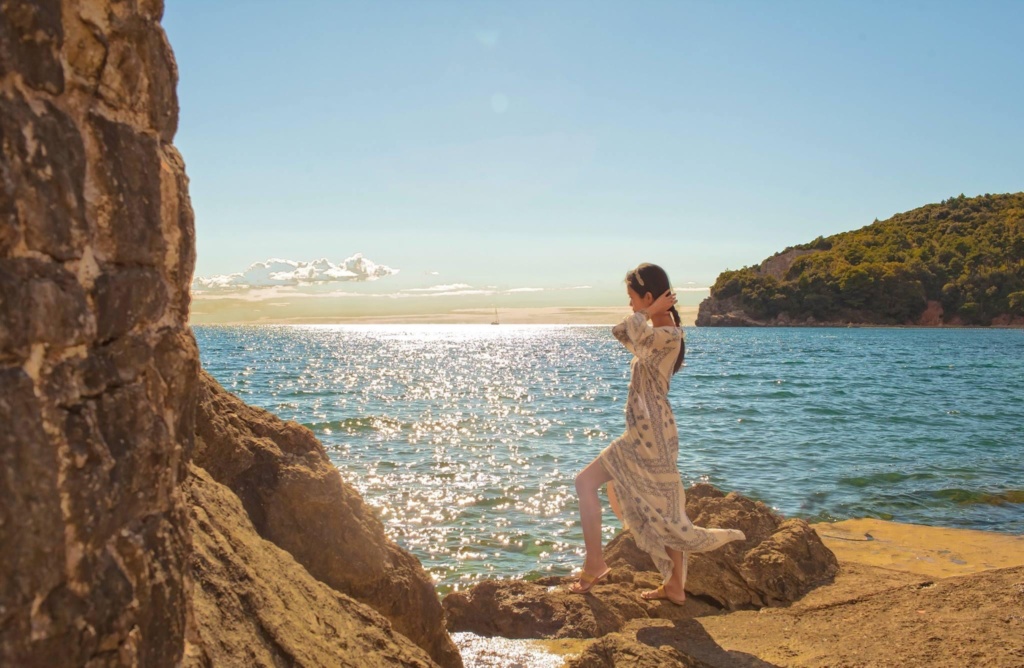 Hidden in a canyon, this beautiful, secluded Mediterranean port is surrounded by history. With its Medieval old town, WWII memorials, and Napoleonic gates, it's a quiet town with a long history to explore.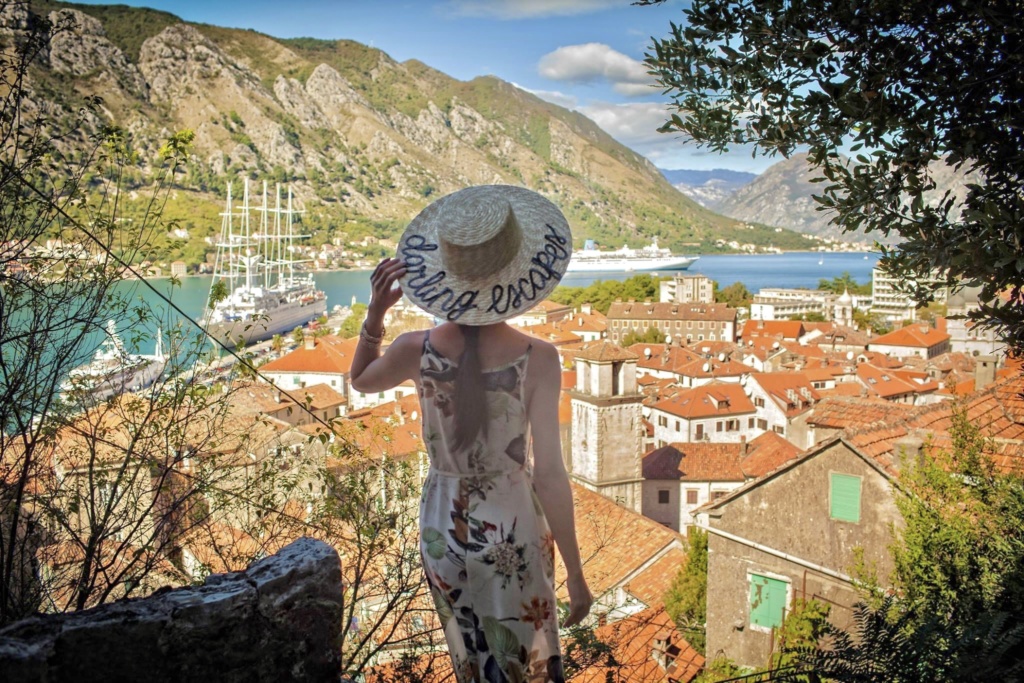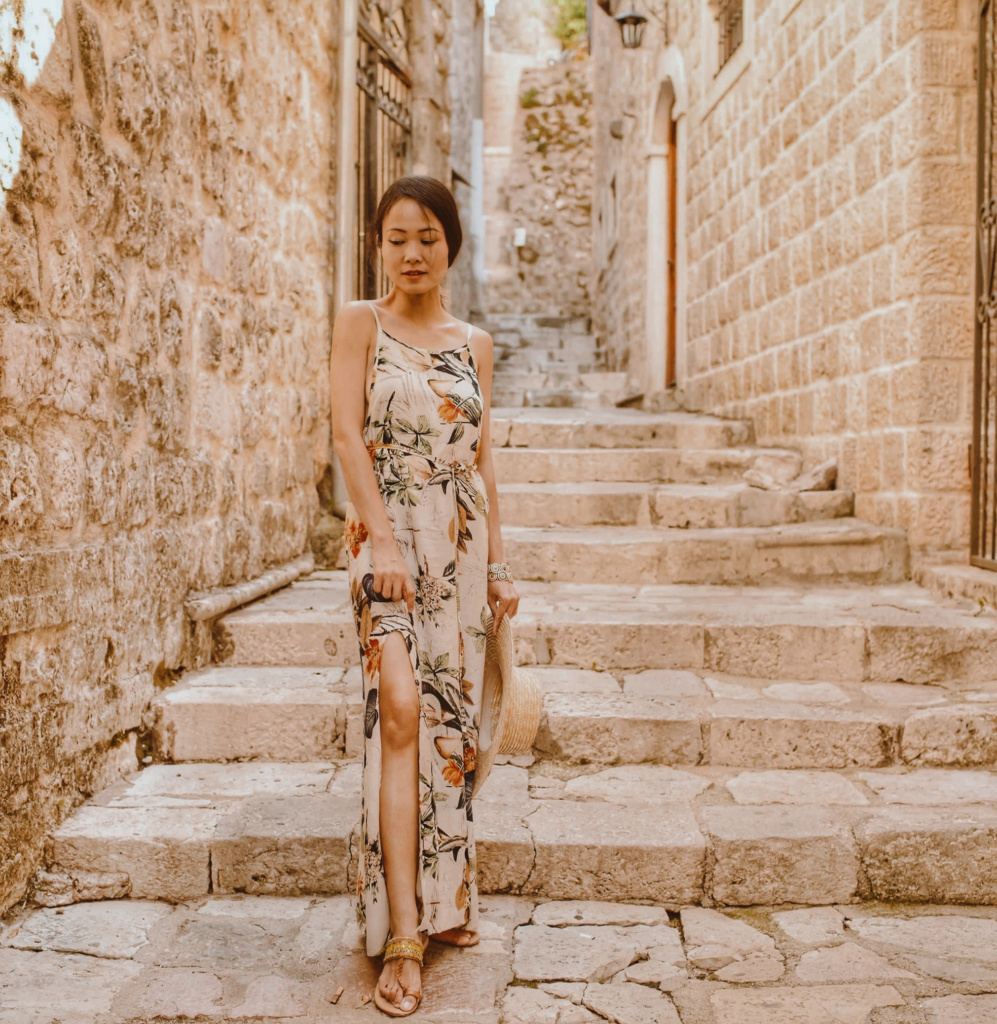 6. Zagreb, Croatia
The capital of Croatia surprised me when I first visited, mostly because I hadn't heard it was anything out of the ordinary and yet I loved my few days here, wandering around the streets and getting lost.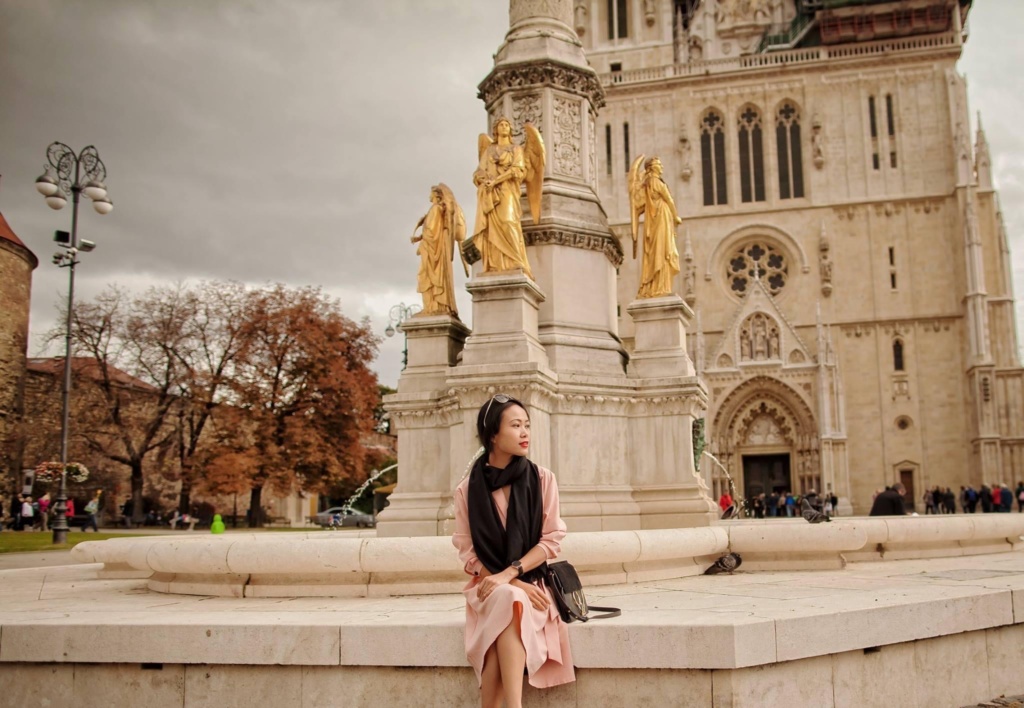 Don't be too quick to go to Dubrovnik and pass up Zagreb as Zagreb is a great city to base yourself for a few days and feel like a local in no time.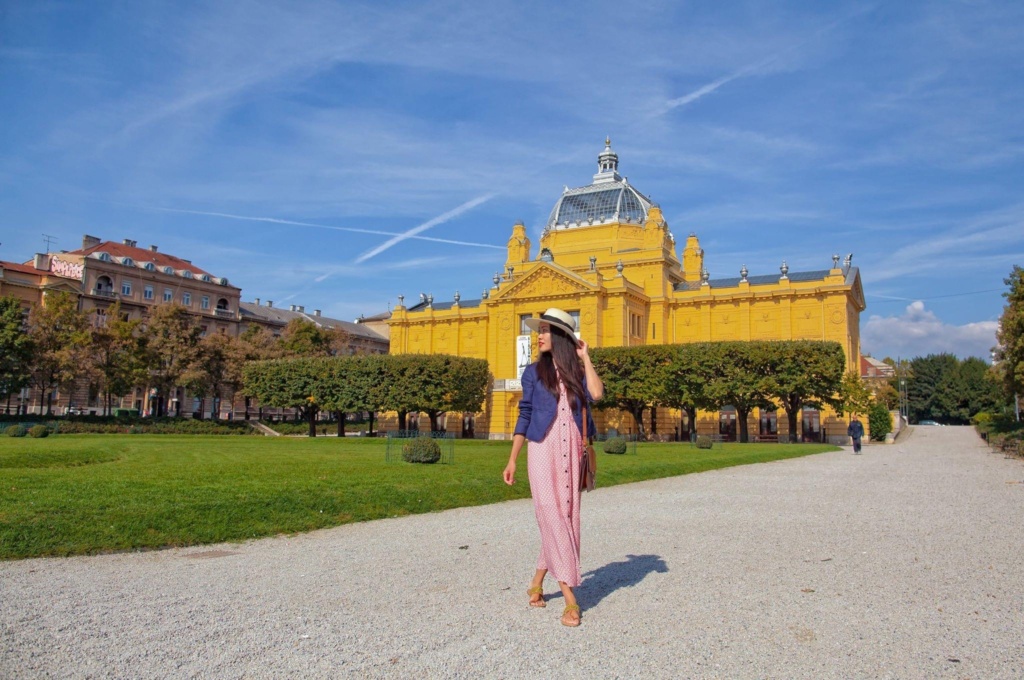 Over the past decade, Croatia's capital has seen an impressive boom in visitors thanks to its thriving cafe culture and fun-loving vibe. A destination bountiful in beautiful architecture, fascinating museums, and an explosion of seasonal events, Zagreb offers everything a Central European capital should, sans the crowds.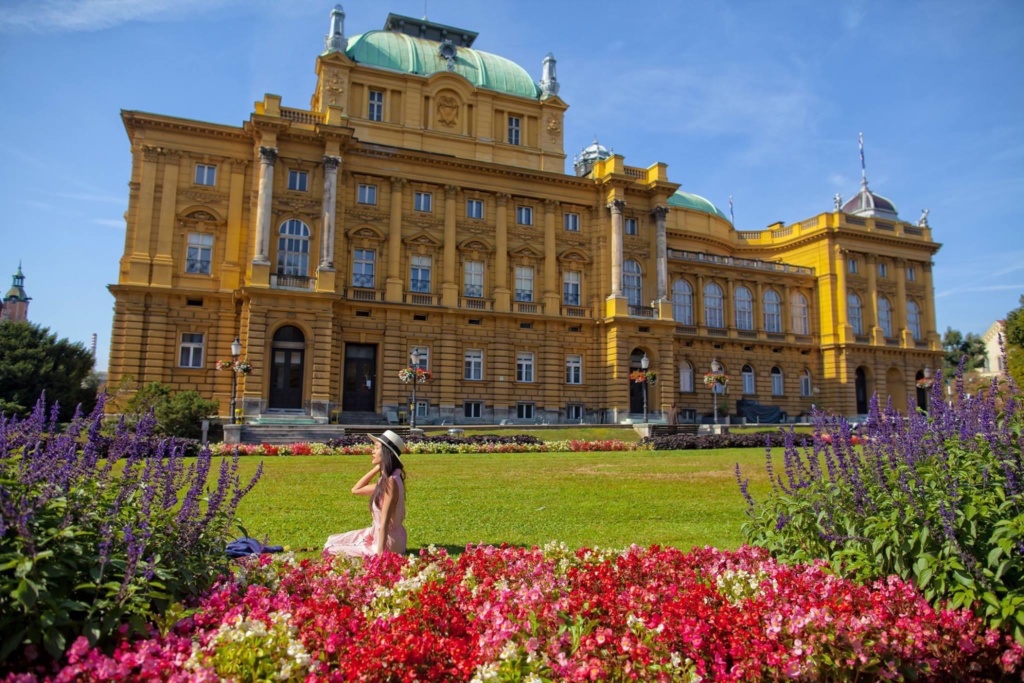 7. Vienna, Austria
Are you fond of art, music, culture? Visit the imperial city, Vienna that is also the capital city of Austria. The city is blessed with magnificent and grand theaters, concert halls, and museums at every corner of this graceful and elegant city.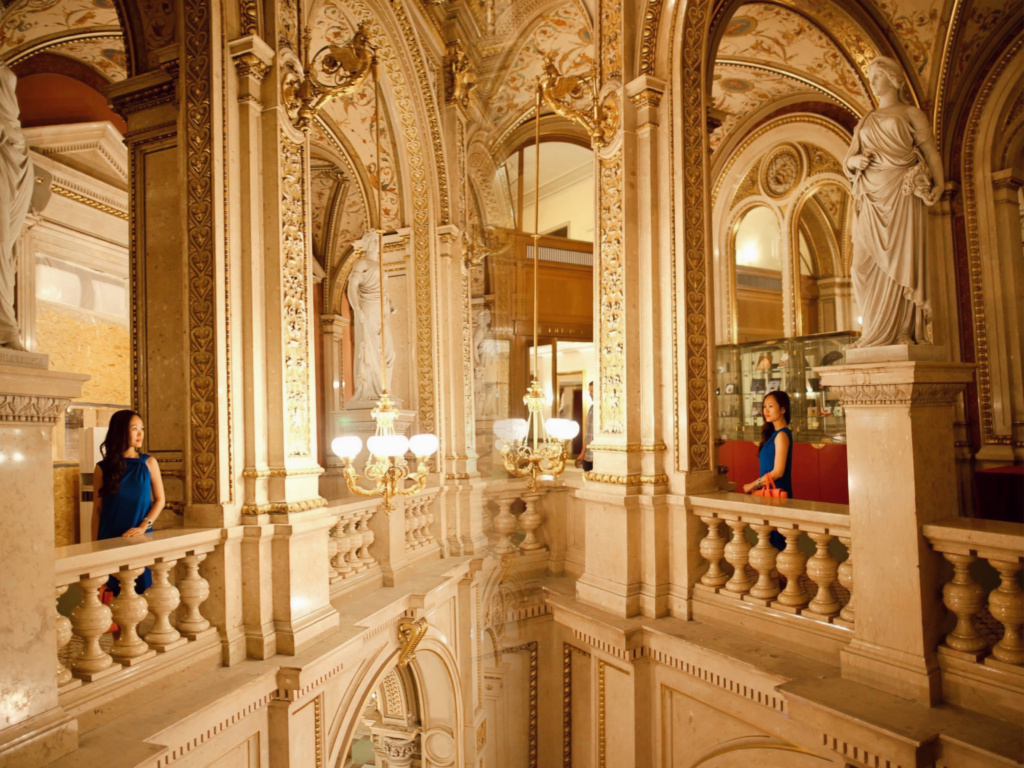 In Vienna, music is literally in the air. It is a wonderful destination to just slow things down and what better way to do so by yourself.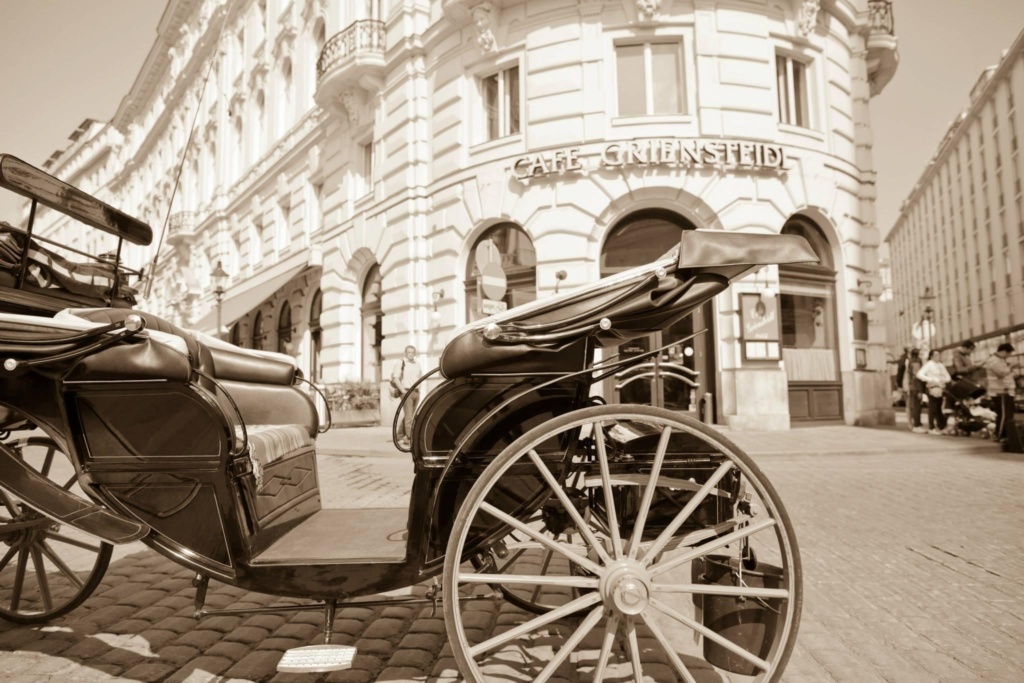 Austrian people are very friendly with strangers. Most of the people in Austria speak German, though English is also used in touristy places. With an efficient transportation system and an endless list of sightseeing for any budget, Vienna is one of the best cities in Europe to travel alone.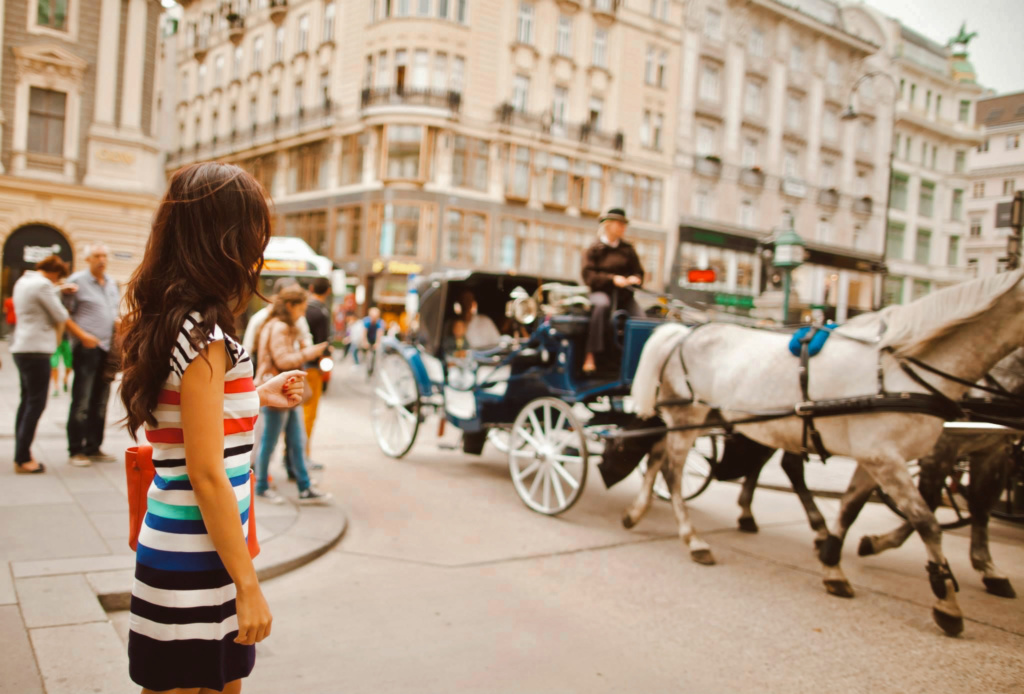 My favorite palace in Vienna is The Belvedere. Two Baroque palaces face each other on a sloping hill. Between the palaces is a formal French garden with fountains, statues and cascades.The garden is decorated with numerous statues as well as fountains and cascades.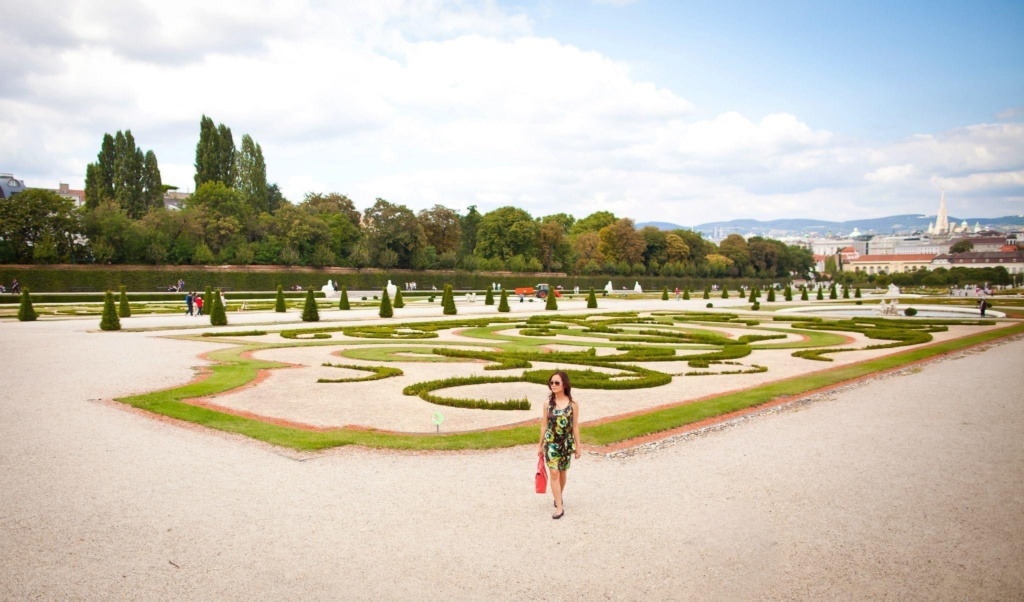 And make sure you save some time for enjoying an early breakfast at Michaelerplatz with the perfect view of the historic square and the timeless horse carriages.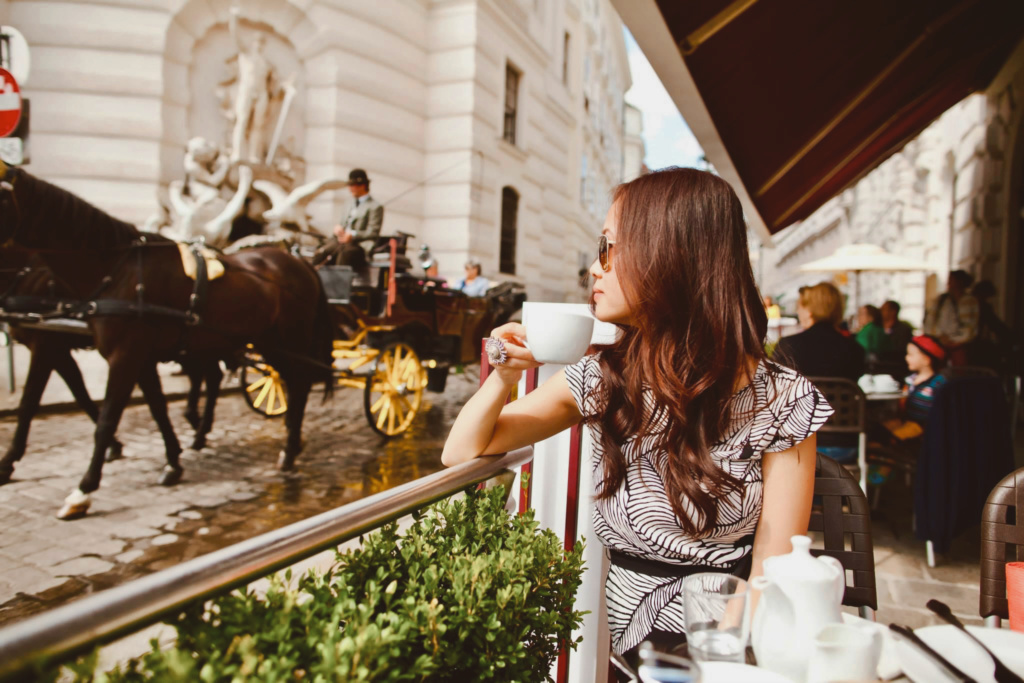 8. Florence, Italy
With so many great cities and towns to visit in Italy, it can be difficult to narrow it down to suggest only the best Italian cities for solo travelers but if it is safety you are after, Florence – the capital of Tuscany is one of the most beautiful cities to explore on foot and is for the most part very safe.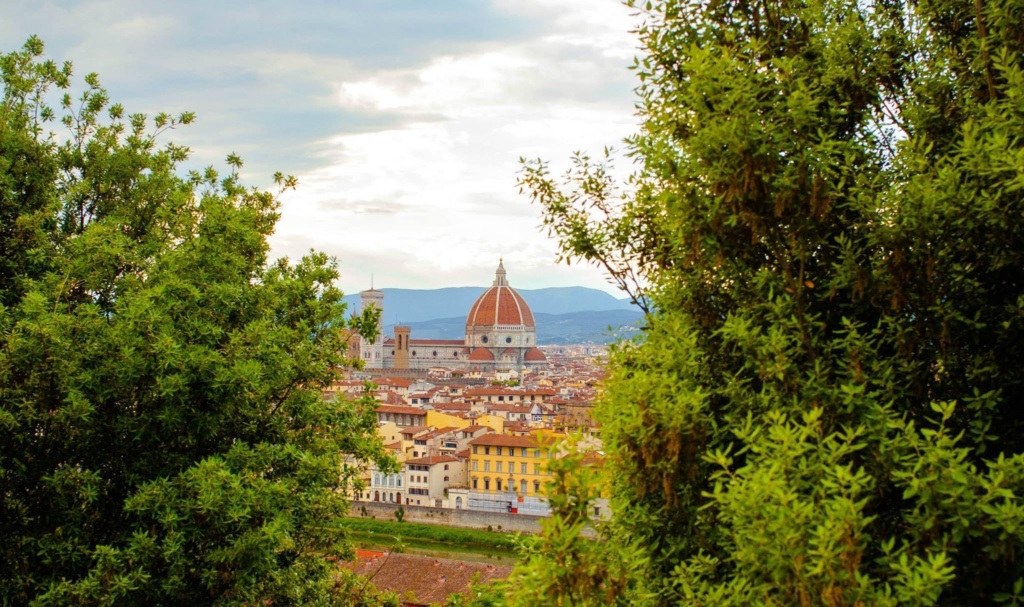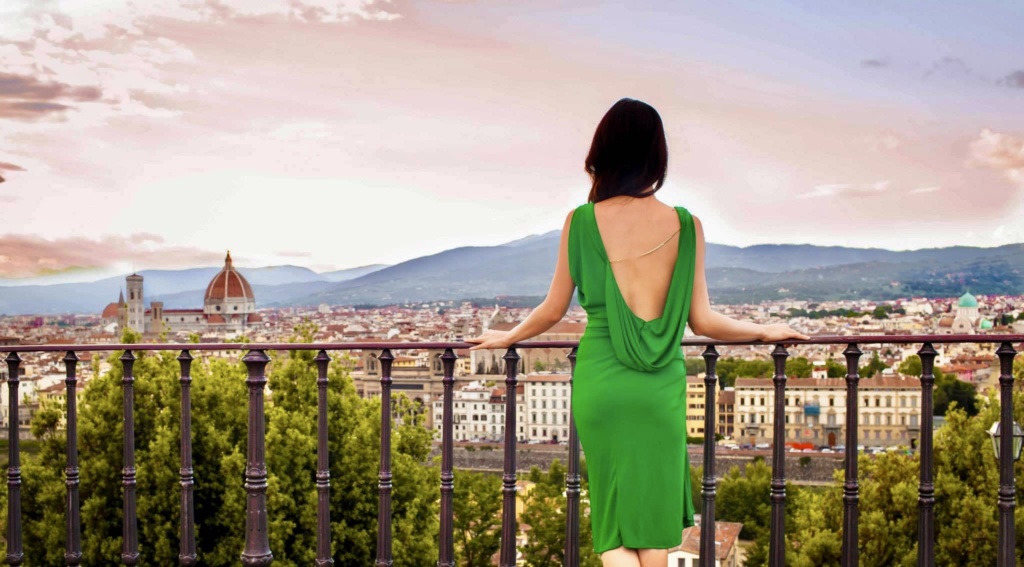 This quaint Italian city is far from pretentious, and unlike its big brother, Rome, Florence can be explored in a matter of a day or two.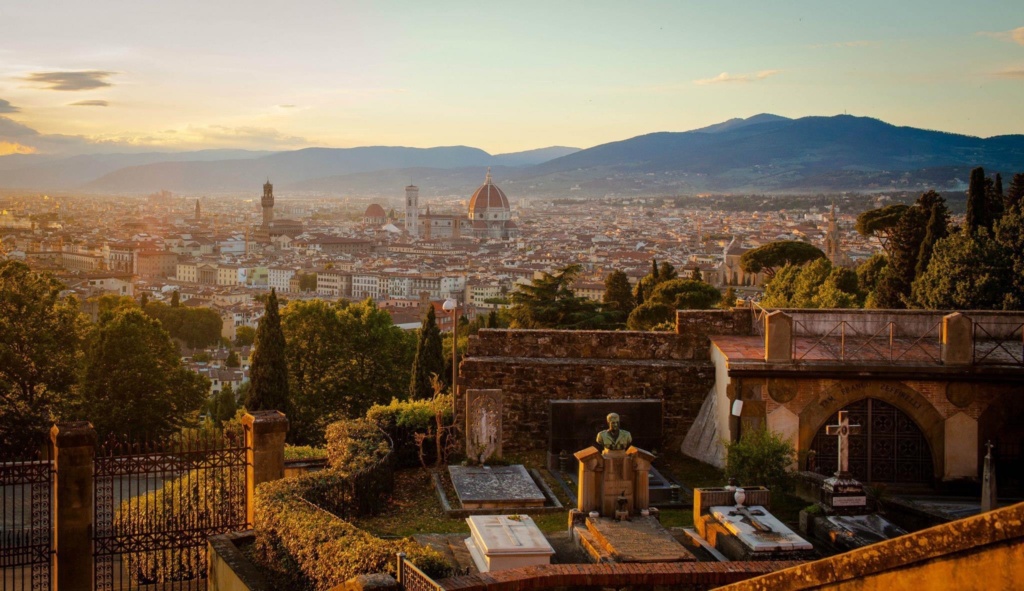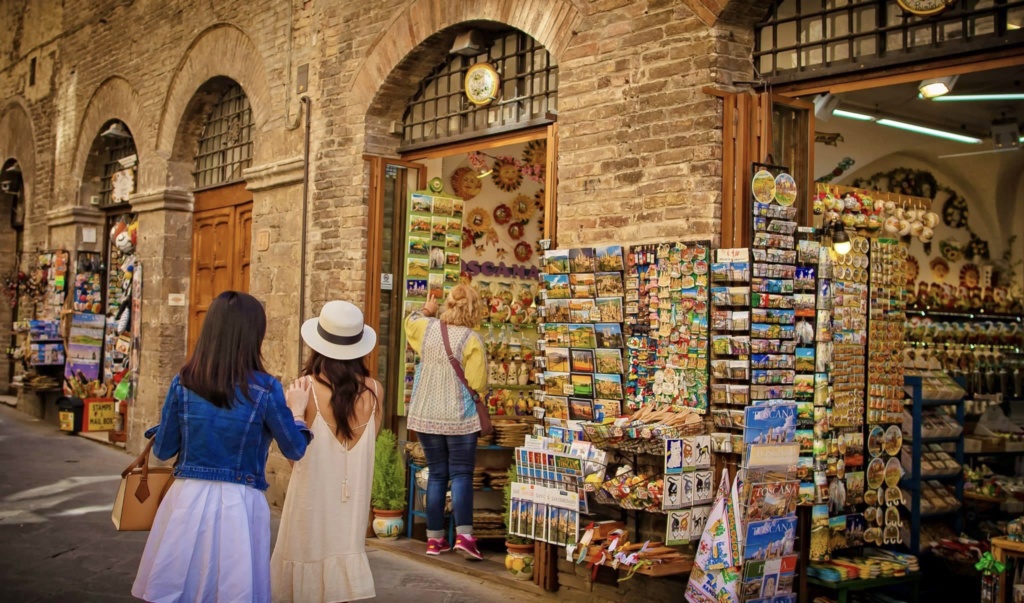 There are also some great day trips outside of Florence to enjoy, especially if you rent a car and head out in to the Tuscan countryside. The countryside is quite literally covered with vineyards and olive groves that give the rolling hills a deep green color with hints of golden as the sun glints off of the leaves. Just like in a movie!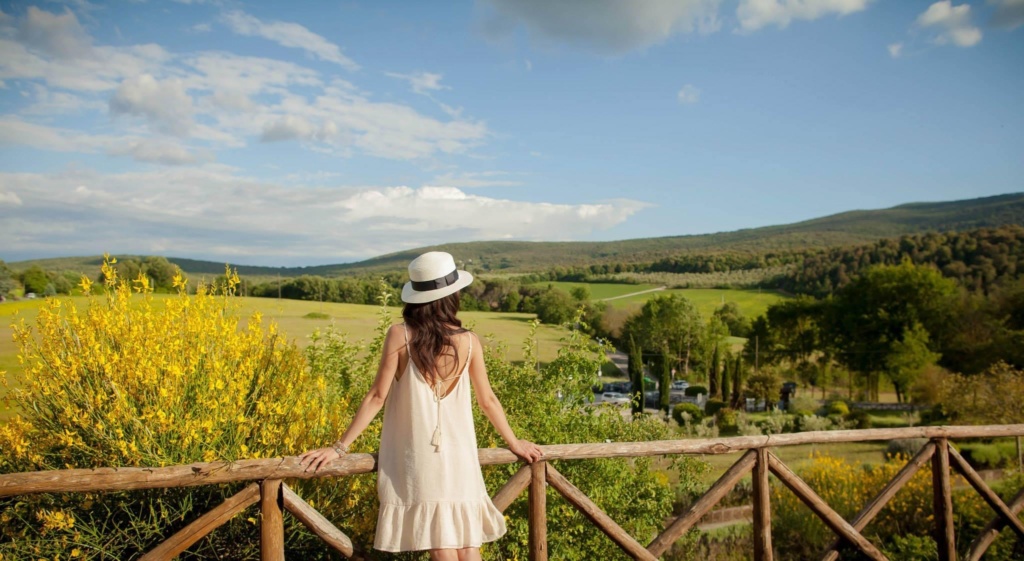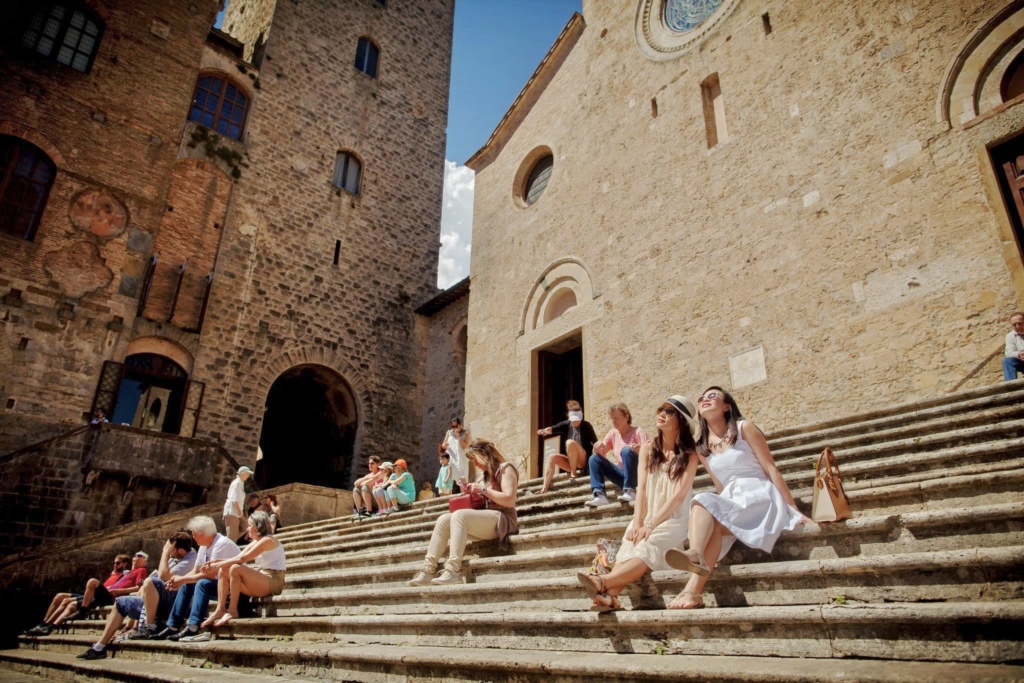 Take a day trip to visit any of the nearby Tuscan villages (like San Gimignano), spending a day tasting Chianti Classico, enjoying local gourmets, walking up the rolling hills, and just breathing in all that Tuscany can offer!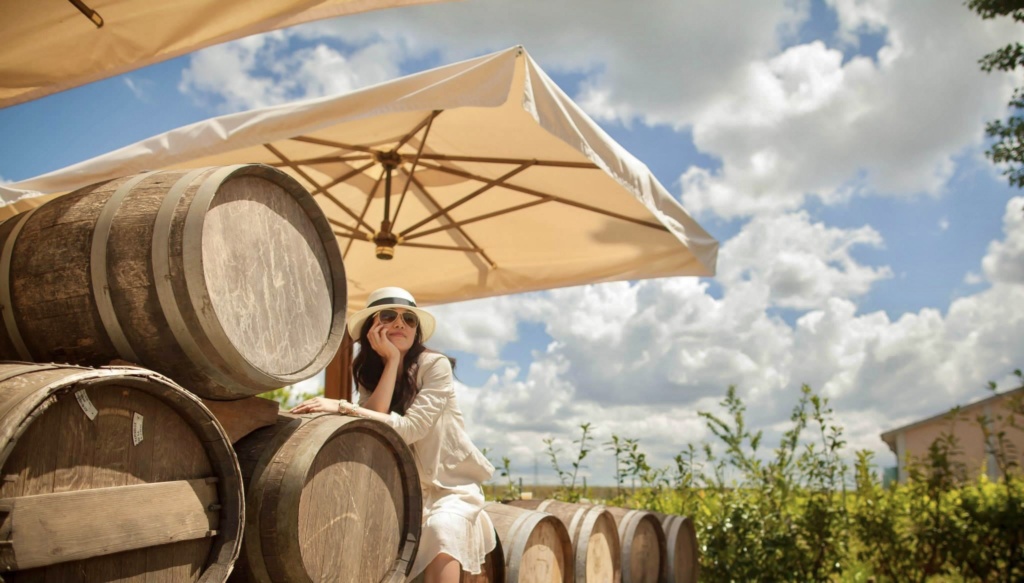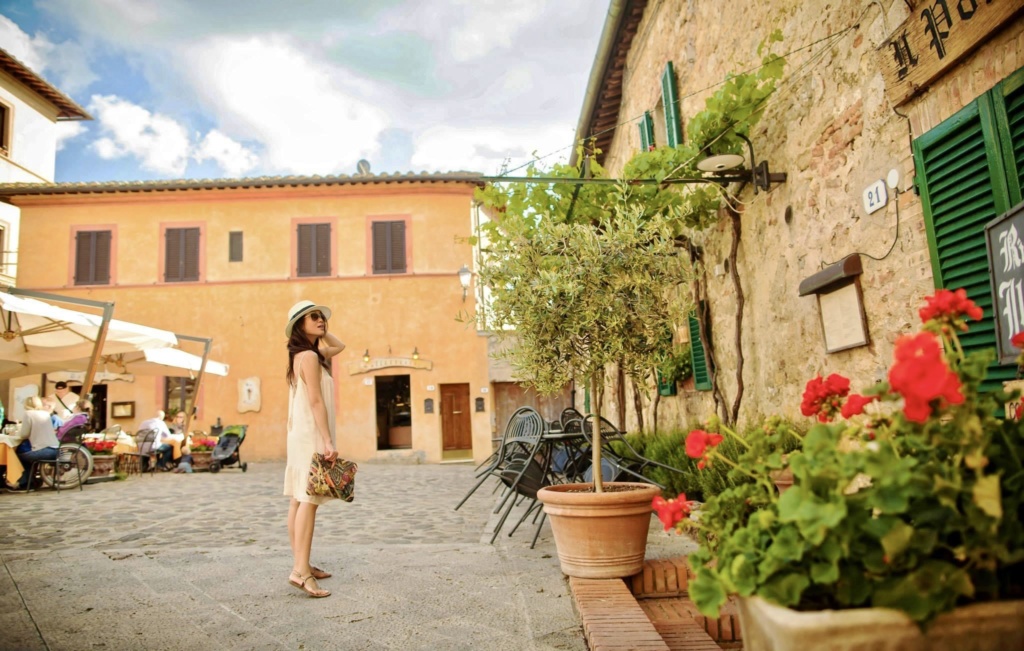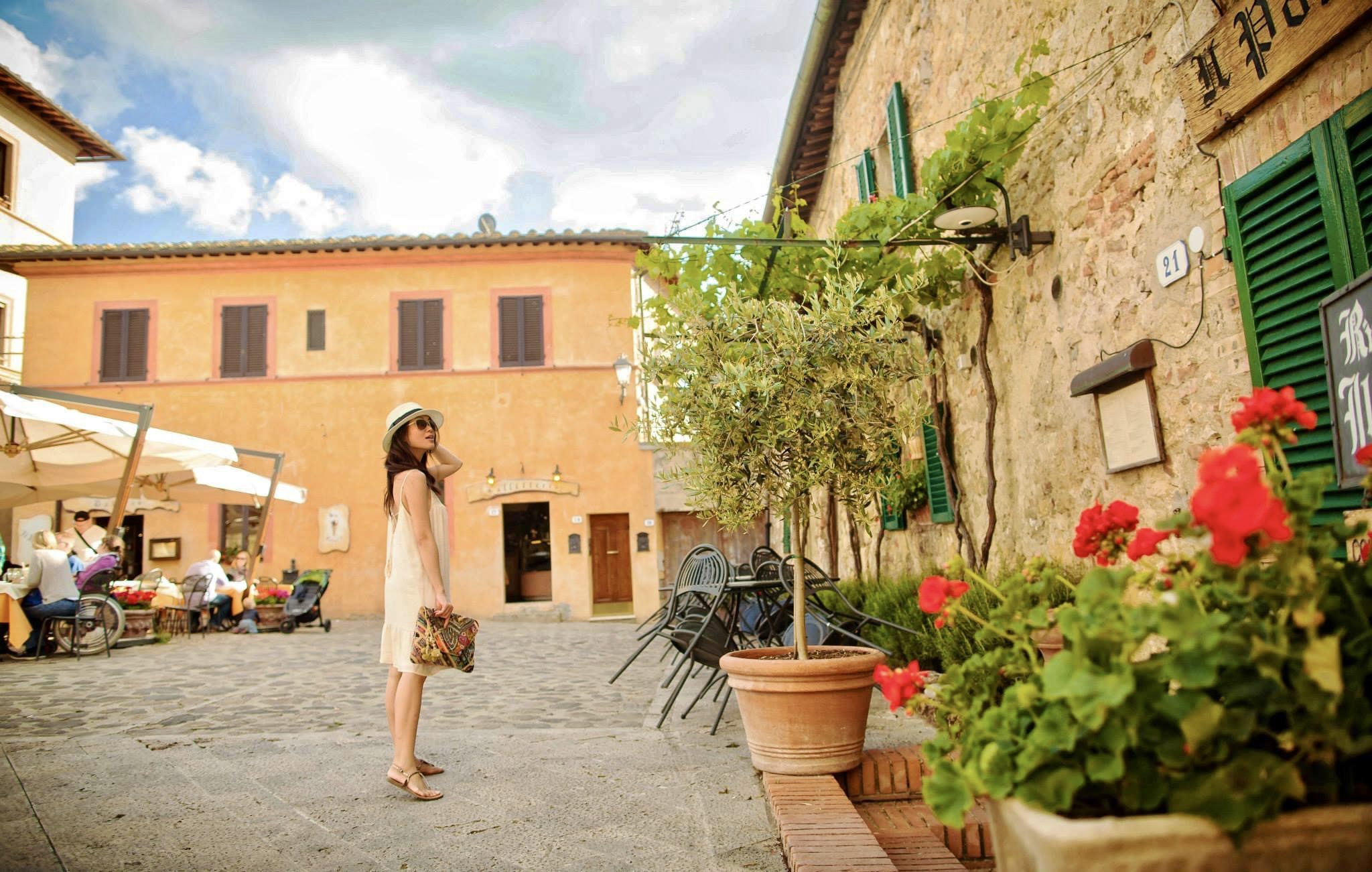 9. The French Riviera
The Cote d'Azur has some of the prettiest coastlines I have seen in Europe. It's full of beautiful cliff sides and crystal clear blue water. There is a reason this area of France is so populated and is visited so frequently.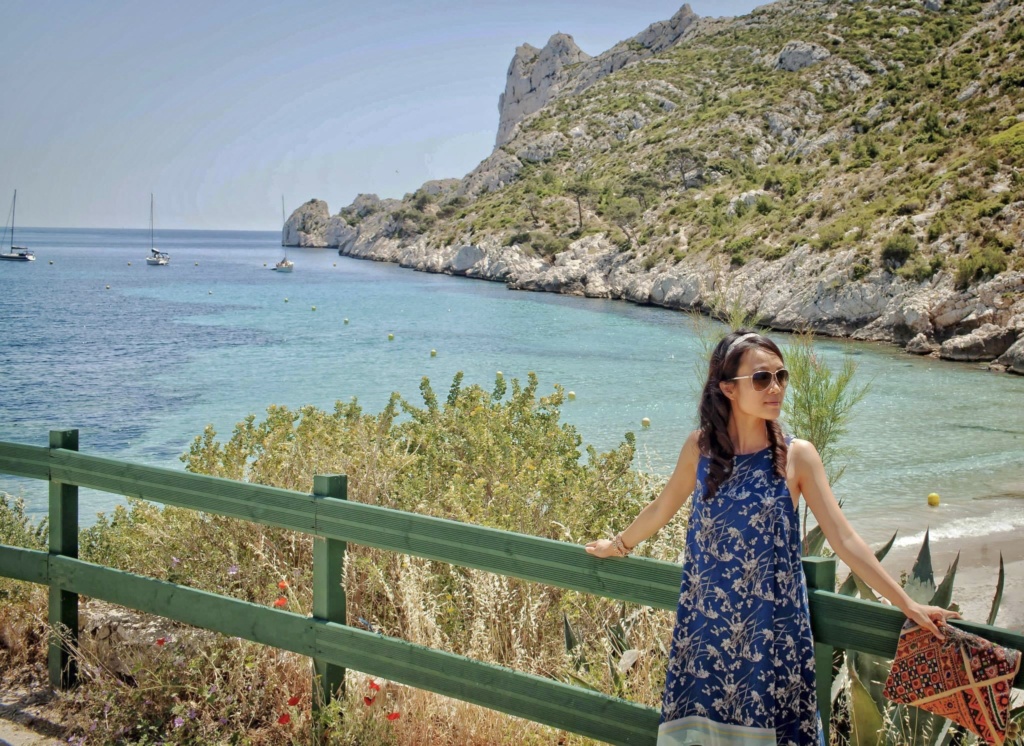 You can drive along the French Riviera, visiting Marseilles, Cannes, Nice, and Monaco in just one day. These are beautiful vibing beach cities filled with good cafes, art galleries, shopping and more.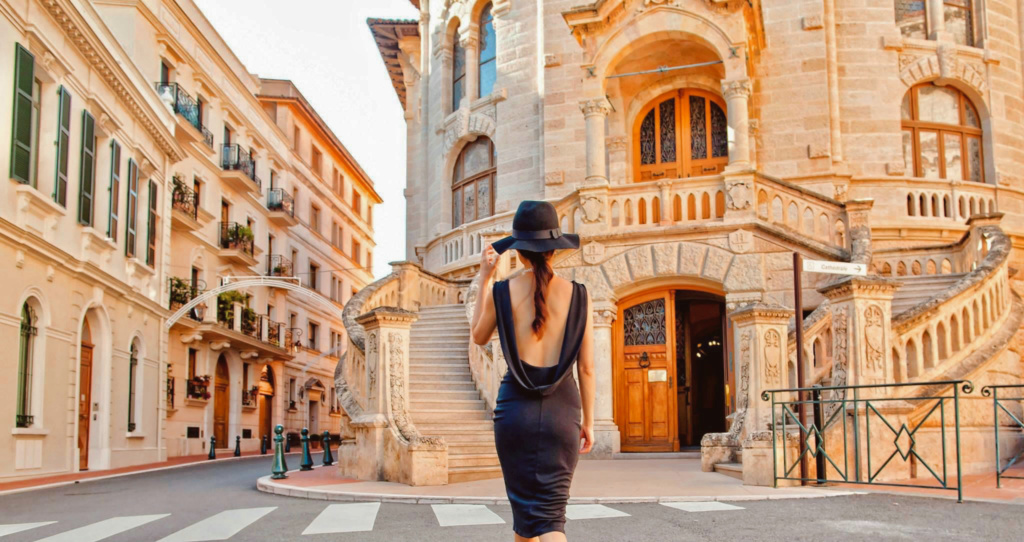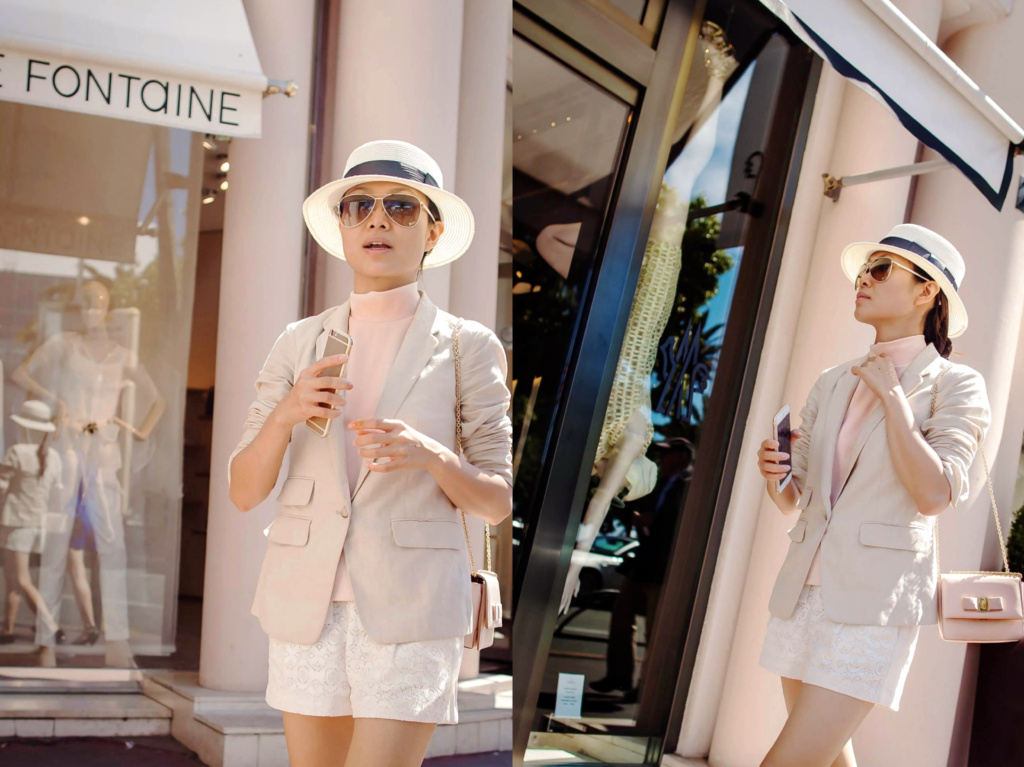 Its narrow streets are perfect for wandering around and its cafes are perfect for enjoying little shots of espresso and people watching. Perfect for disappearing when you want no one to notice you, but also great for meeting fellow travelers and enjoying a more mellow bar scene.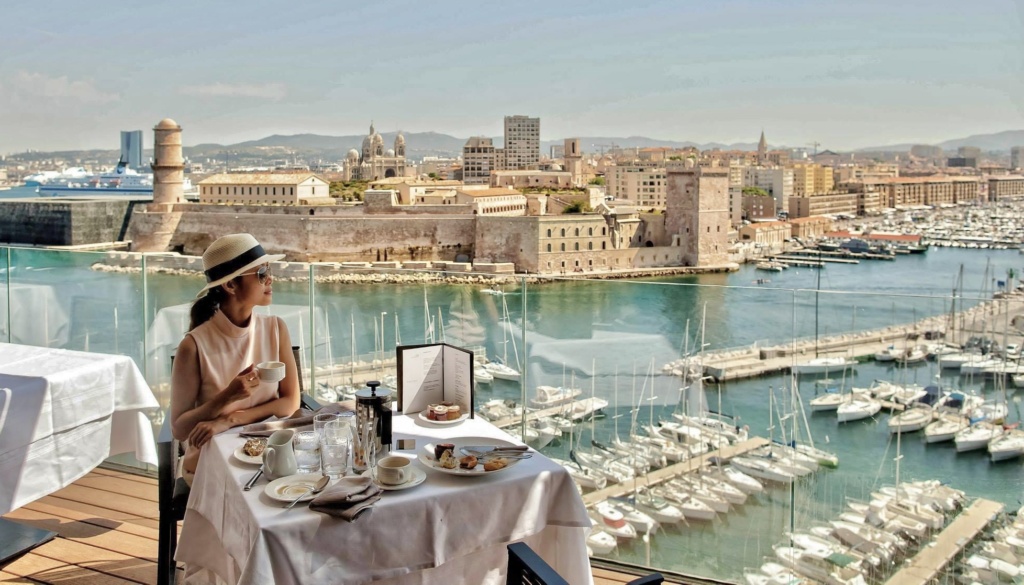 Located on the beach, these cities are perfect for strolling the boardwalk or just laying around on the beach all day. Enjoy the warm calm water the Medderiteran has to offer.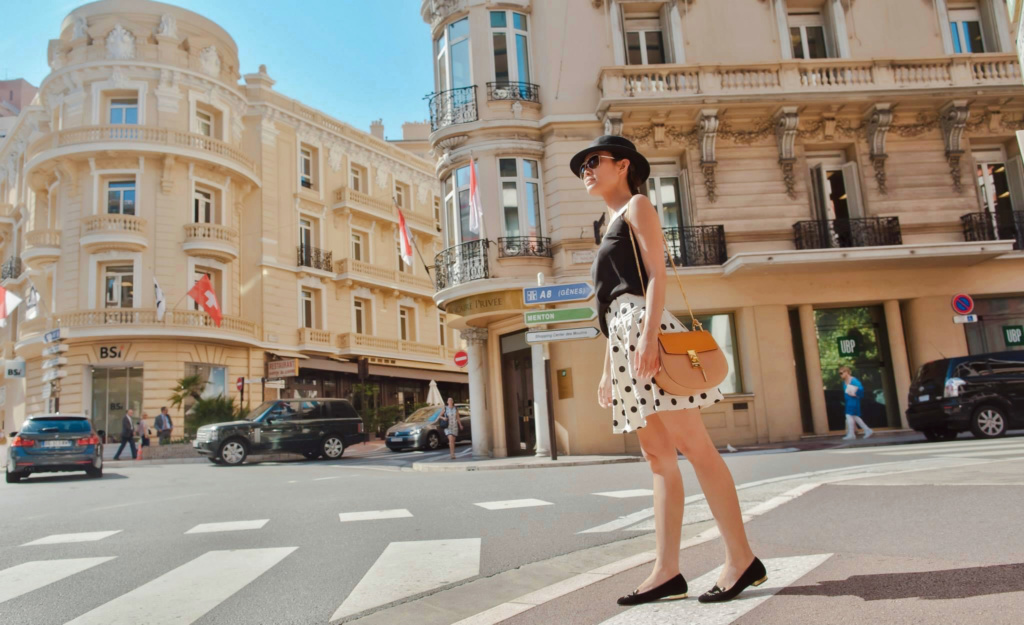 10. Madrid, Spain
A proper solo travel European bucket list would not be complete without Madrid, the lively Spanish capital. Not only does it feel safe to wander around on your own, but the city is also incredibly easy to get around (thanks to the extensive Metro system), can be enjoyed at every budget, and offers something for every type of traveler.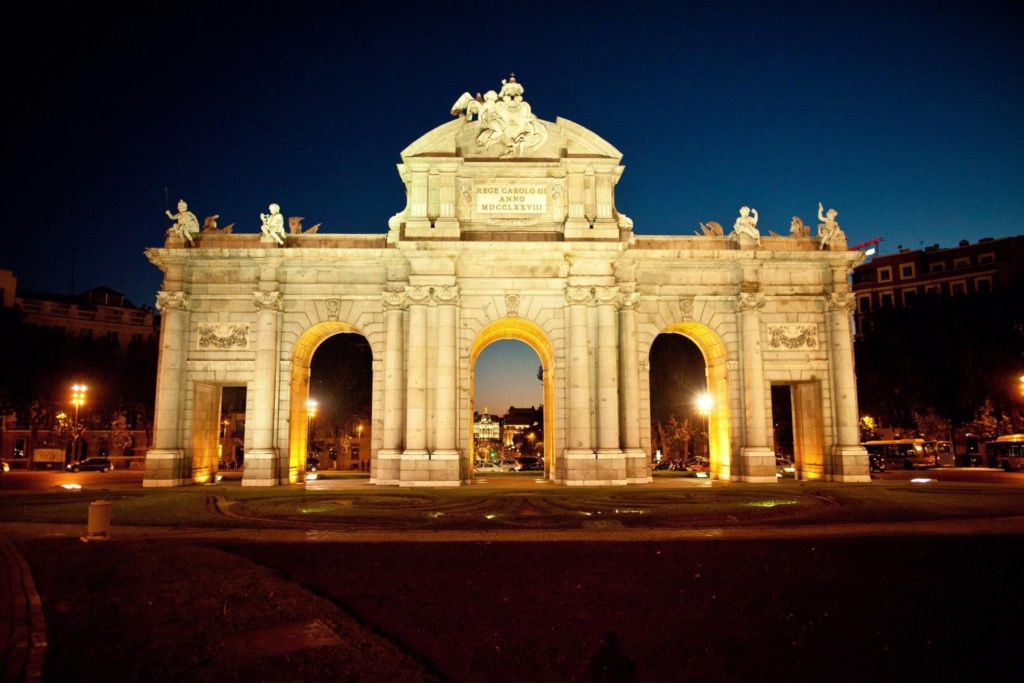 I think that the real magic of this city is discovered when strolling through its streets freely, but there's no shortage of sights and attractions.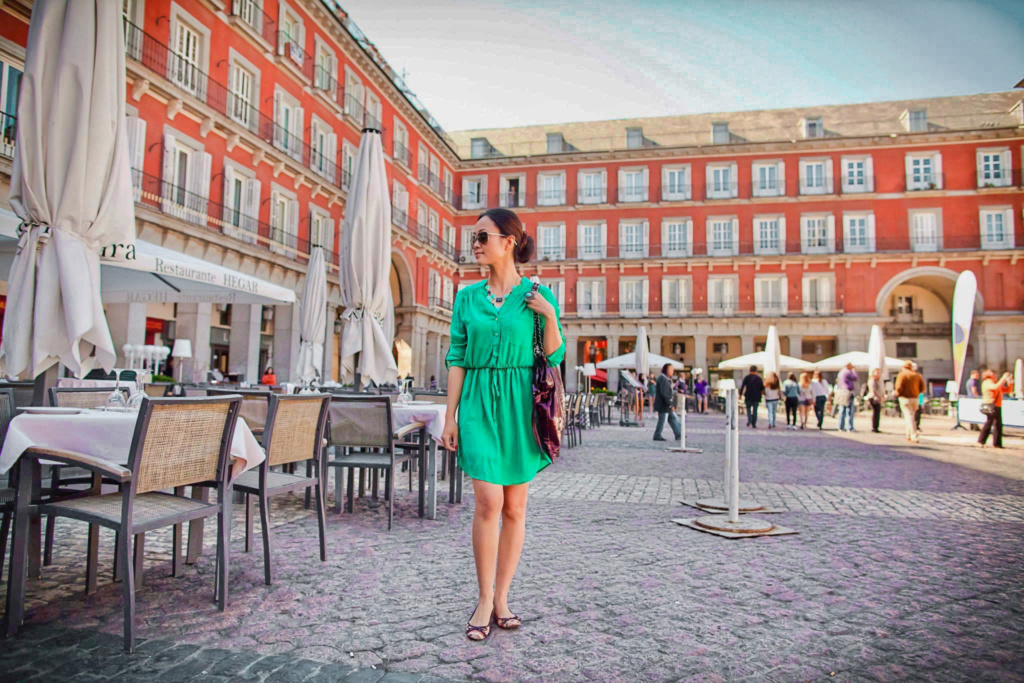 My favorite place in Madrid is Market San Miguel: fresh seafood, delicious tapas, and good beer/cocktails. Lots of vendors selling fresh produce, fish, pasta, meat and even cookbooks in a beautiful and pleasant atmosphere. There are also a number of cafés and mini-restaurants which offer specialty food, from tapas to foreign food at Mercado de San Miguel.
The Parque del Buen Retiro is the most popular park in Madrid. It can get crowded during weekends when many Madrilenian families go for a stroll in the park and street musicians, sidewalk painters, fortune tellers, jugglers and street performers animate the crowd.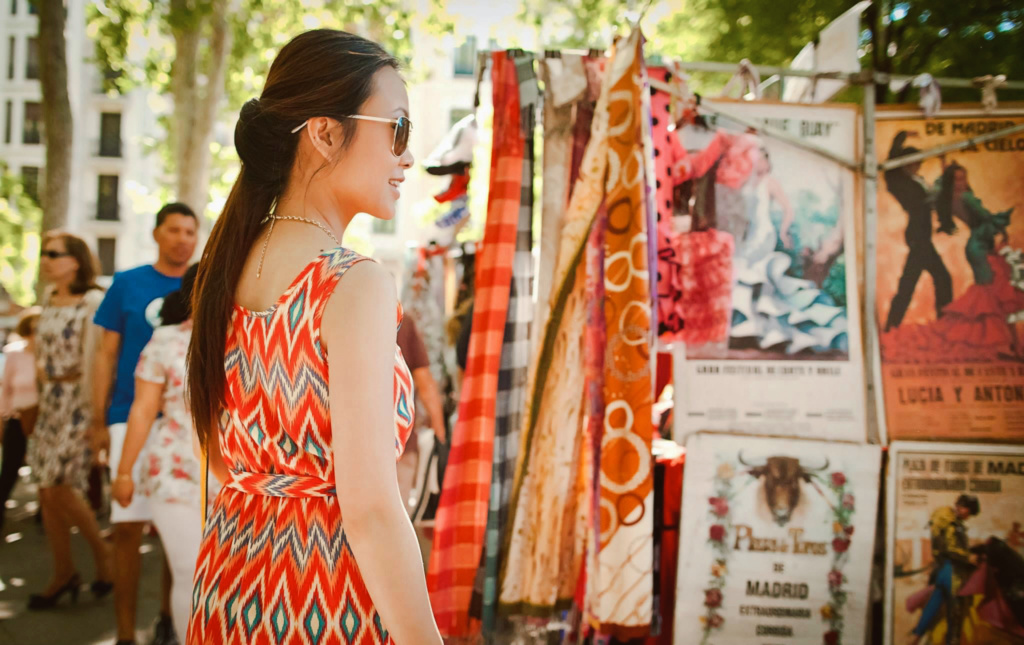 11. Milan, Italy
Milan is the fifth-largest city in the European Union. Milan has something for everyone: world-class shopping and a thriving cultural scene. It's set apart by its glamour and passions.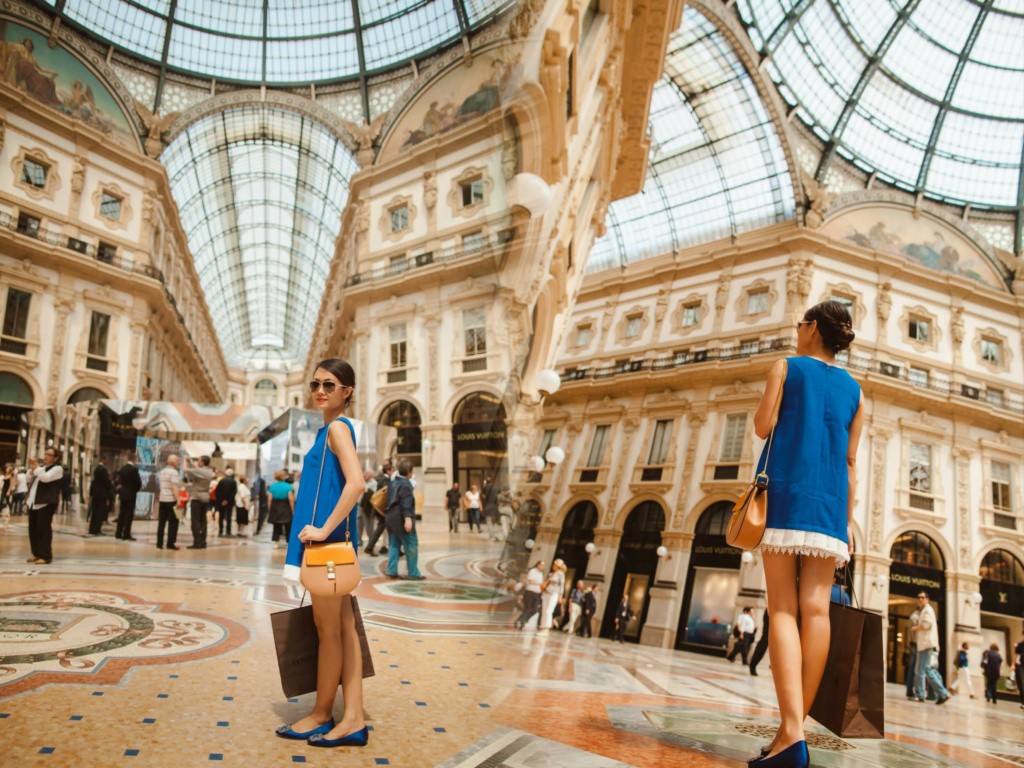 Begin your Milan exploration at Galleria Vittorio Emanuele, the oldest covered shopping arcade in town. It's home to fashion giants such as Prada and Gucci.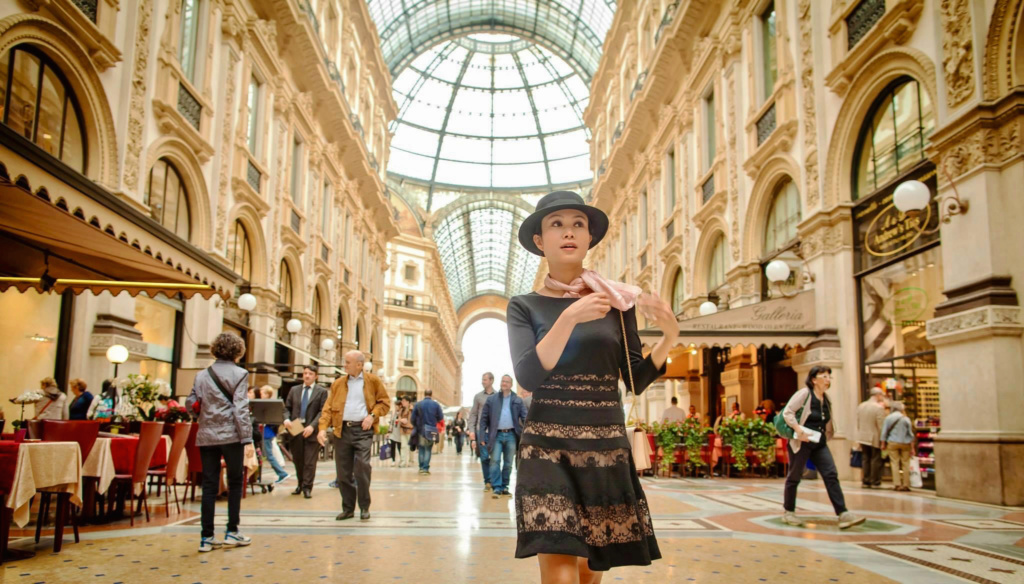 Then head right to Piazza del Duomo. Entrance is free; wander around the inside to see stained glass windows and the mummified corpses of two bishops, and then admire the pink-marble Gothic façade. The Duomo di Milano is one of the world's largest churches.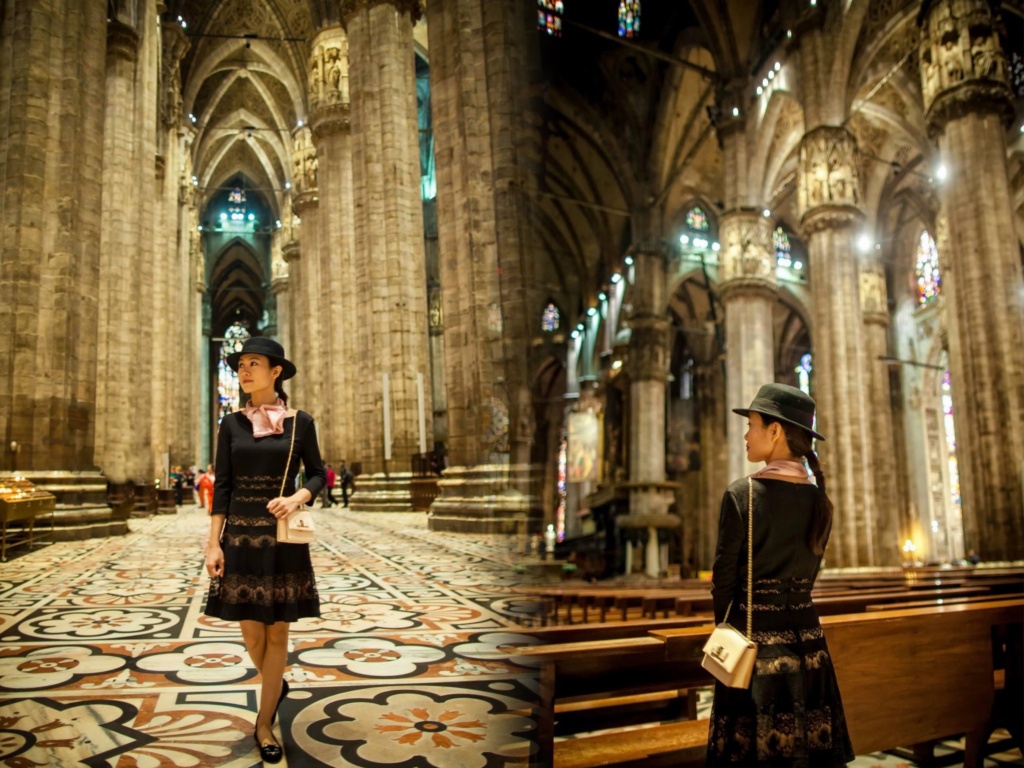 12. Prague, Czech Republic
Prague, the capital of Czech, is one of the most visited cities in the world. It is also one of the best places to travel alone in Europe not only because it is safe, but it is very comfortable to get around the city, and there are so many attractions and things to do here.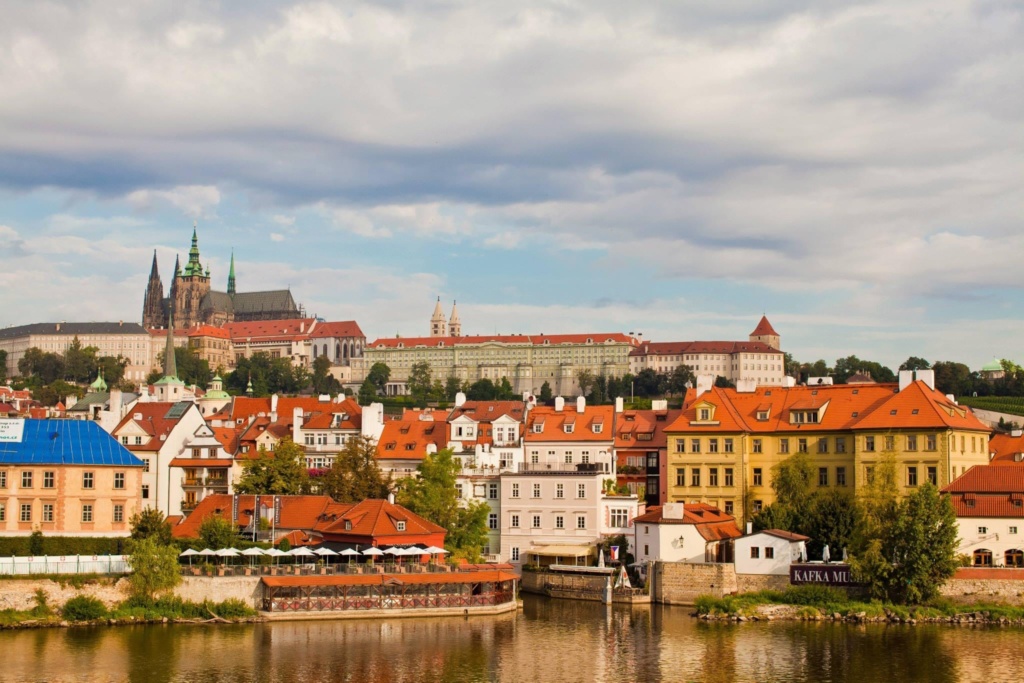 Prague is a city of countless myths and legends from its thousand years of history. It's a wonderful destination for solo female travelers who want to get lost in the beauty and romance of an ancient town.
One of my favorite things to do in Prague was walking the Old Town Square around sunrise. The Old Town Square is always crowded and packed with tourists; so the only time to enjoy Prague at its most elegance is at dawn.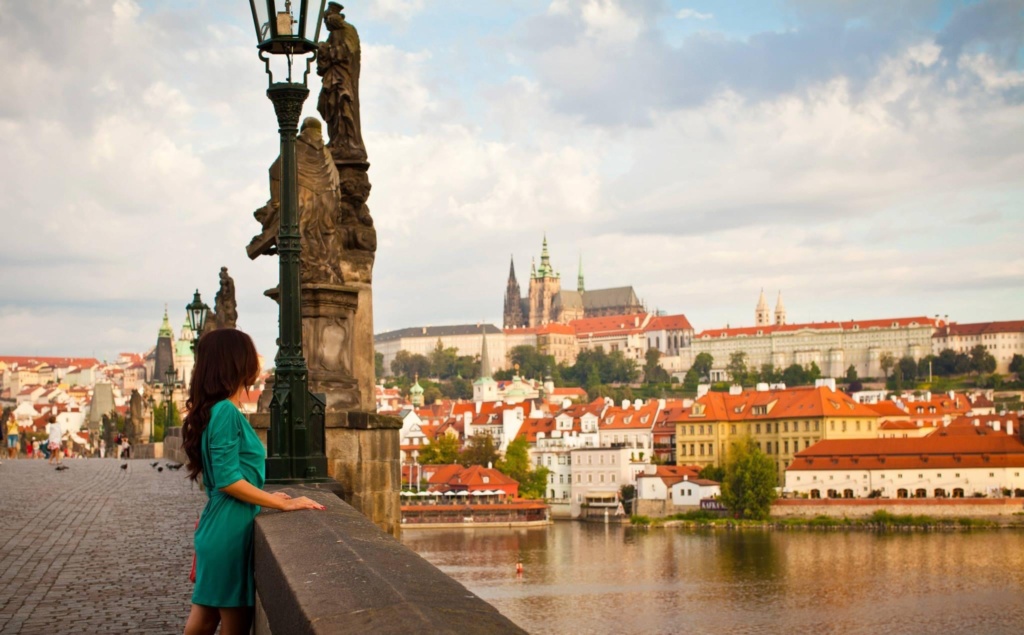 Every hour hundreds of tourists from all over the world with cameras gather in front of the Old Town Hall to enjoy a fascinating mechanical performance of the Prague Astronomical Clock, which for 600 years has been one of the greatest treasures of the city. The clock still amazes people with its moving statues and visualization of time like no other instrument in the world.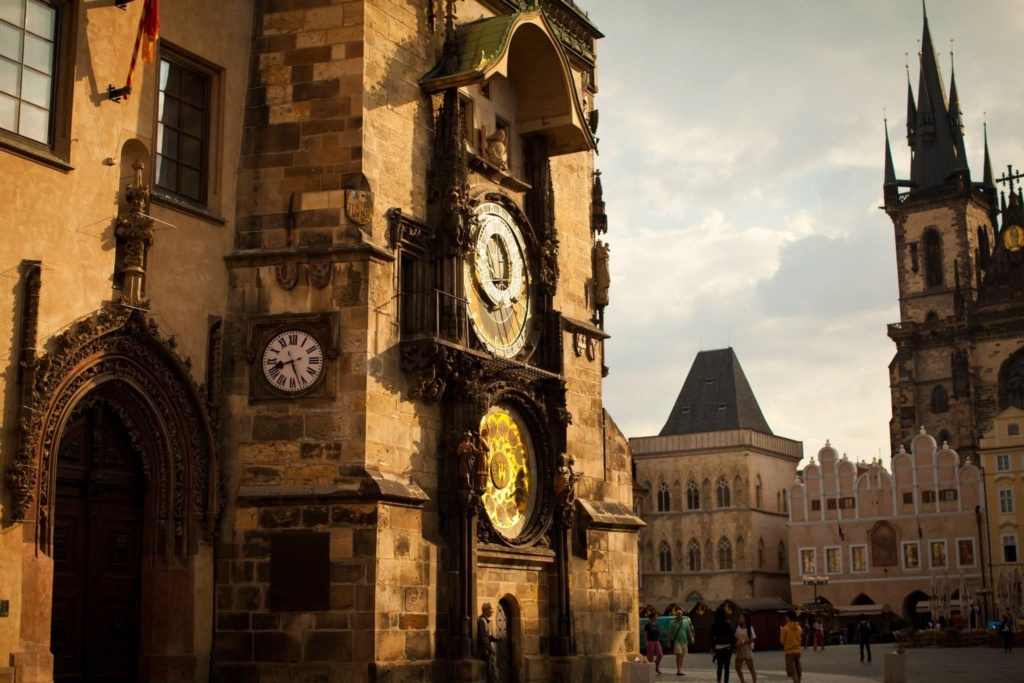 13. La Spezia, Italy
Your dream destination is Cinque Terre and you are overwhelmed with people's blogs and pictures of the 5 gorgeous "sister" villages. But from my experience planning for Cinque Terre, I learned that no other travel sites or blogs had really educated or informed me beforehand about how to get to Cinque Terre from other popular Italy cities like Milan and Florence. Rarely do people blog about the beautiful La Spezia- the main transportation hub and the main gateway for Cinque Terre.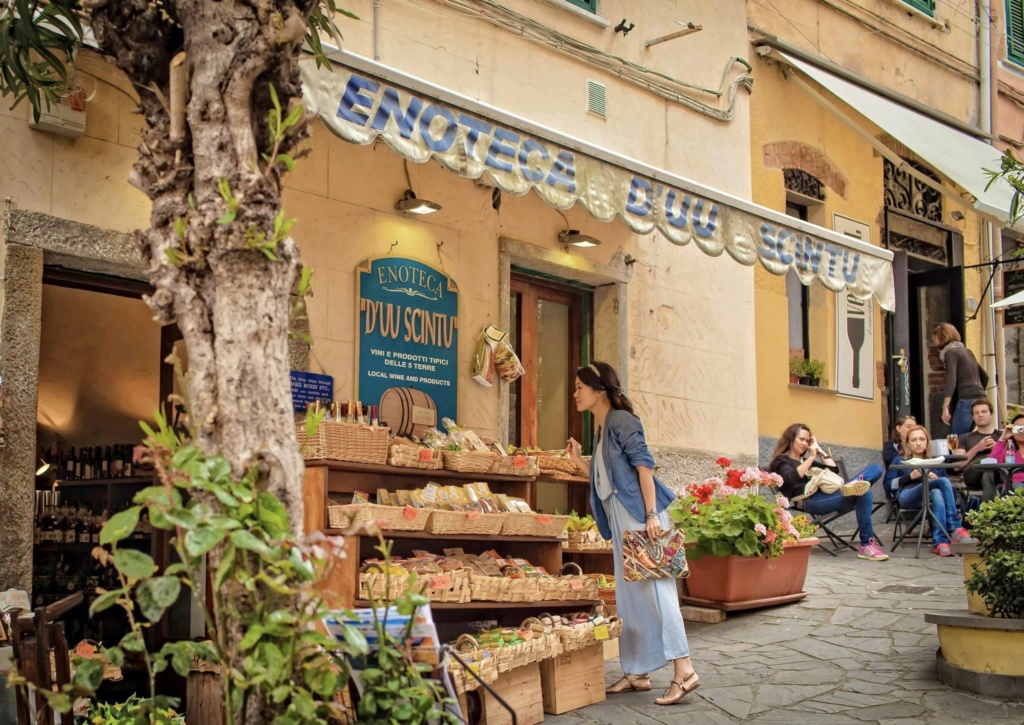 The Cinque Terre trains connect six stops: La Spezia (just to the southeast of the Cinque Terre) and the "official" Cinque Terre towns of Riomaggiore, Manarola, Corniglia, Vernazza, and Monterosso. If you come from somewhere else in Italy like Florence, you'll have to connect in La Spezia. This station near the Cinque Terre is connected to cities across Italy, including Florence, Milan, and Venice. Maybe you would prefer to stay at the 5 sister villages; however I highly recommend that you should stay at La Spezia. It would be lovely to stay in Riomaggiore or Monterosso but they are not as accessible as staying in La Spezia and certainly not easy to carry your luggage especially if you are traveling alone. From La Spezia it is so easy to take the train to any of 5 villages. From La Spezia to Riomaggiore is 10-minute train ride and the sight seeing along the way is gorgeous. And between the actual Cinque Terre towns, it's less than 5 minutes.
Although La Spezia is considered only the gateway to Cinque Terre by many people, to me this lovely town offers much more than just a convenient stop. La Spezia has some very interesting attractions, great food served in numerous restaurants, and can serve as a hub for travel to so many of today's top attractions in Liguria and Tuscany–and you don't need a car, you can do it all by boat or train.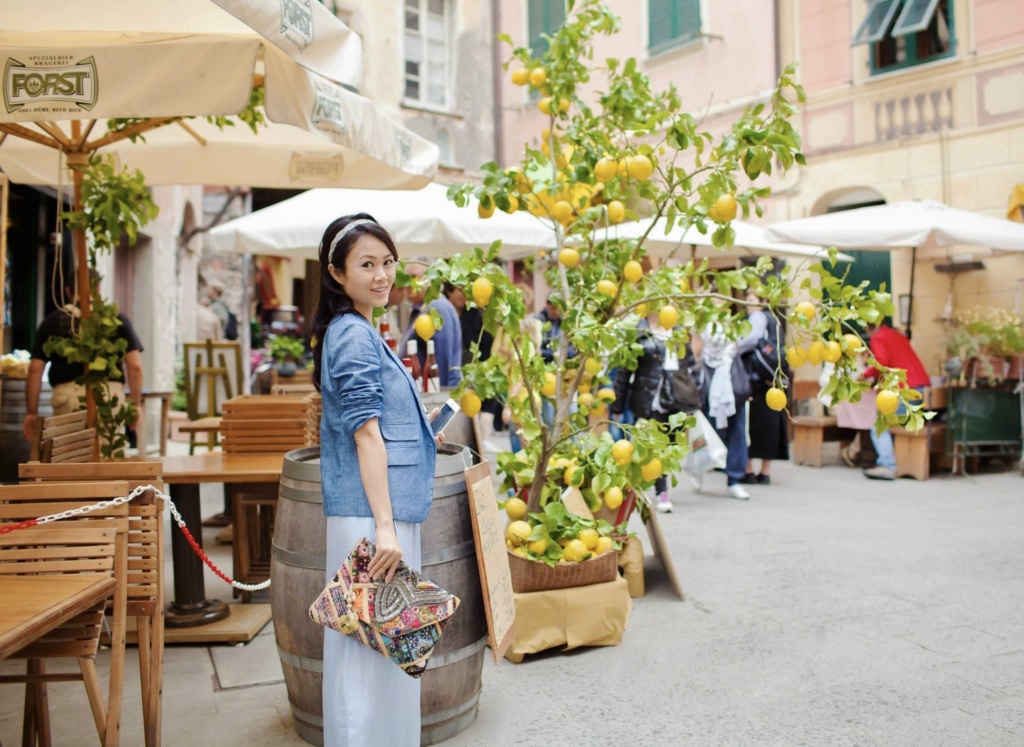 14. Cinque Terre, Italy
The Cinque Terre consists of five small villages-Riomaggiore, Manarola, Corniglia, Vernazza, Monterosso-5 towns perched along the cliffside of the Italian Riviera. Each does have its own personality.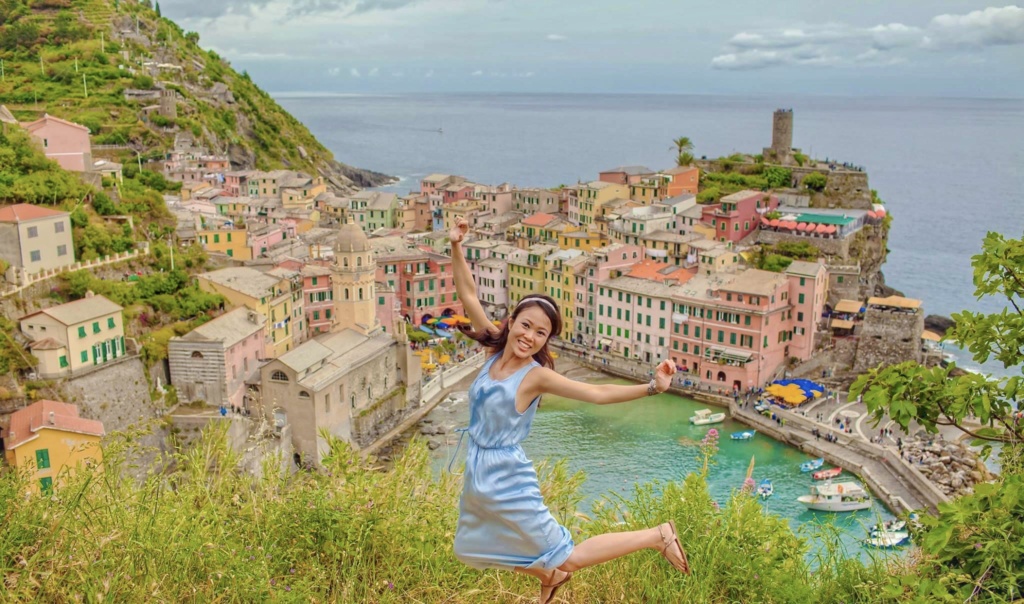 Solo women travelers find it safe and it is common to see women hiking and dining alone in and between the five towns. This also makes it one of the best places in Europe to travel alone as a woman.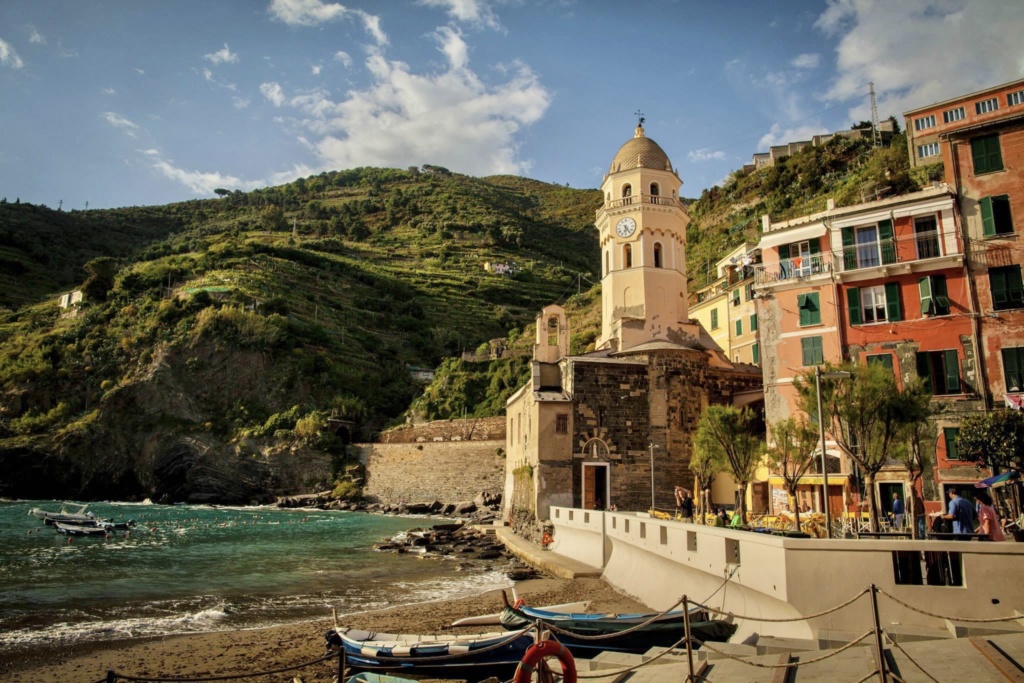 Hiking and walking is the reason most people love the Cinque Terre. Trails wind between the five towns, linking them together. Hikers will fall in love with the country again when they walk through olive groves, fragrant orchards, and past wildflowers with the sparkling sea down below.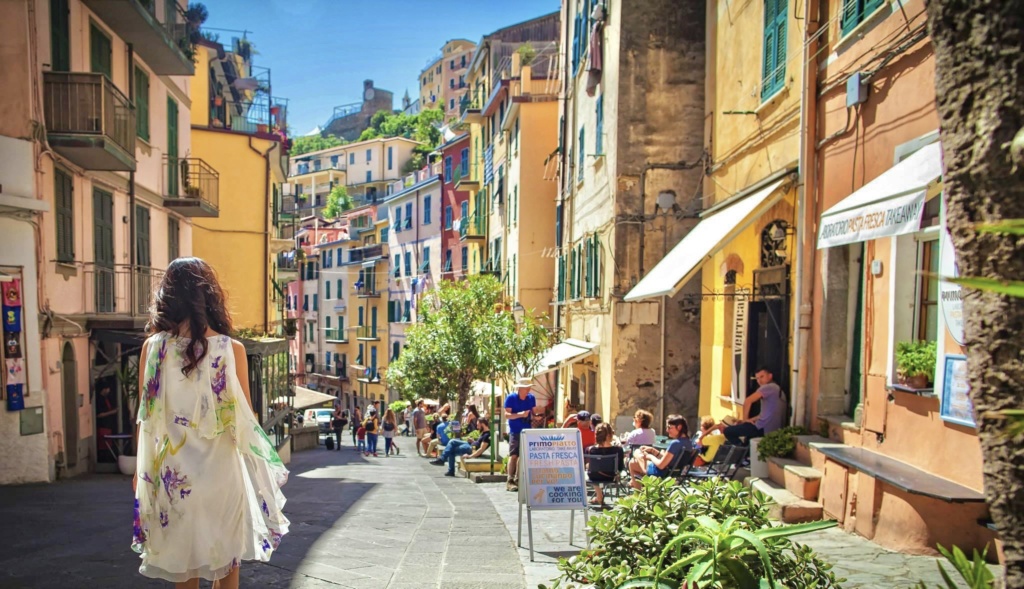 15. Athens, Greece
What comes to your mind when you think of Greece? Like most people, I bet you see it as just a romantic destination, but what you probably don't know is that it has some of the sweetest places to travel solo in Europe.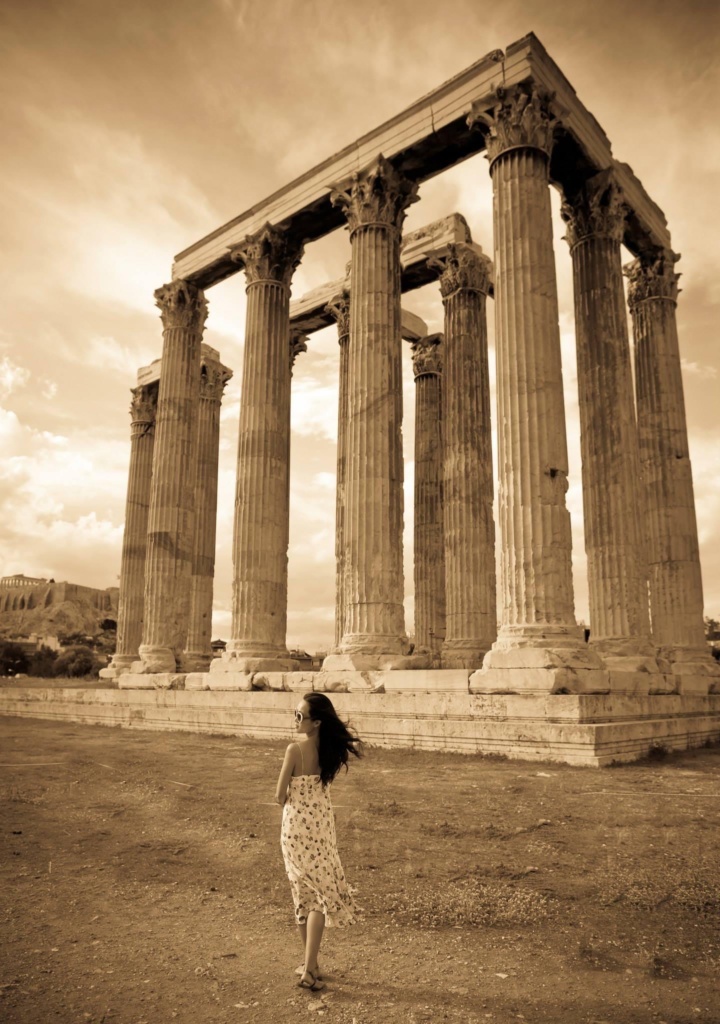 Athens is the historical capital of Europe with a long history. The city's values, civilization, and a long fascinating history acquired a universal significance.
To see the Acropolis at its best, sunrise is the perfect time to start your exploration. My favorite site is Odeon of Herodes Atticus-a stone theatre structure – a venue for many great concerts: Frank Sinatra, Luciano Pavarotti, Yanni,…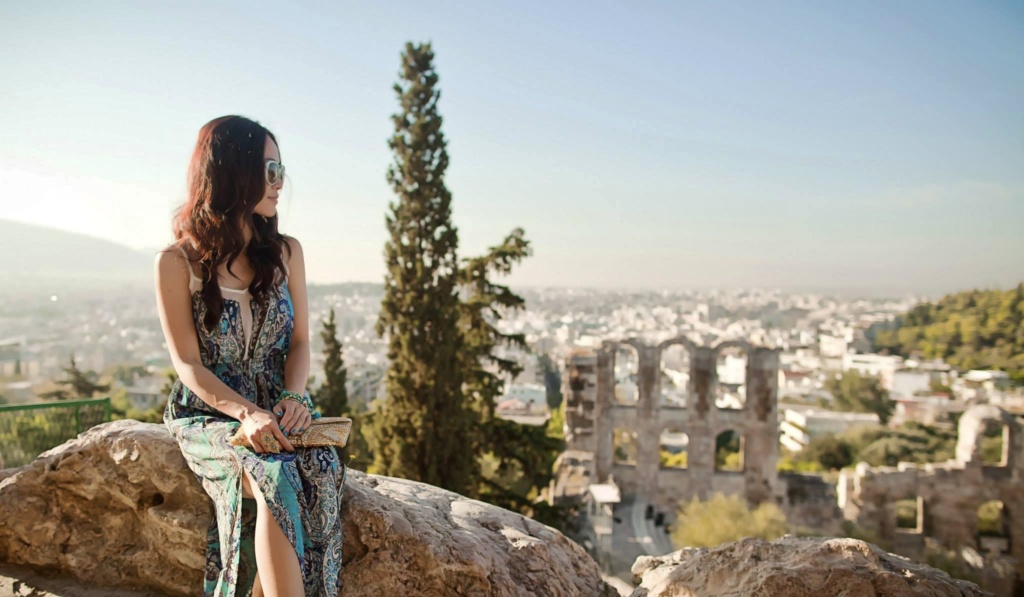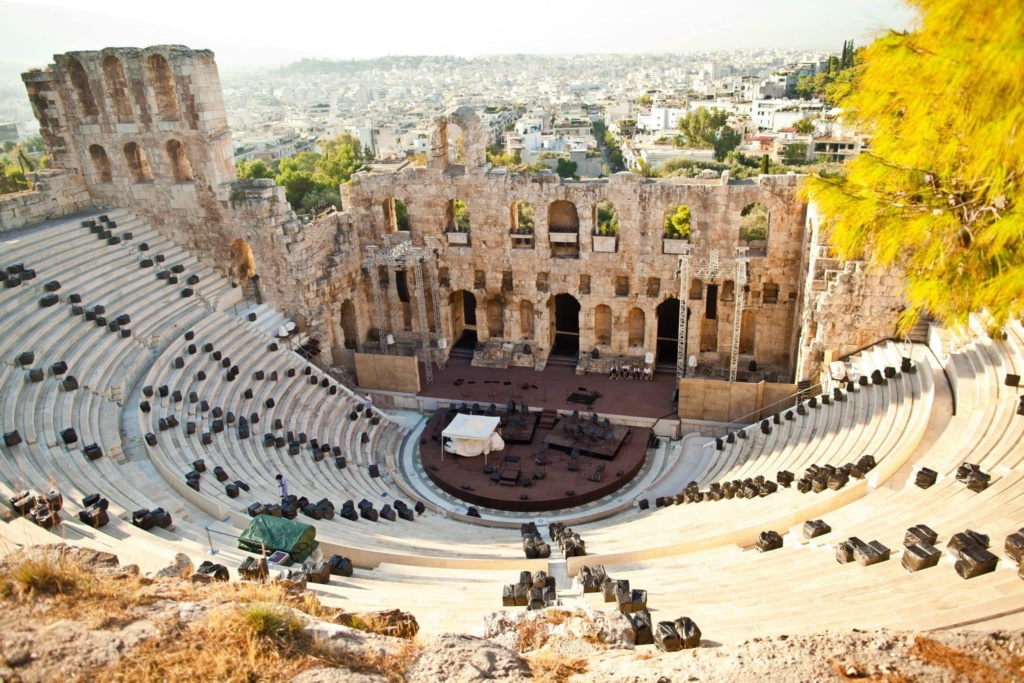 16. Berlin, Germany
Berlin may look a little rough but it is one of the most accessible and exciting destinations for solo travelers. The city is generally very safe, make it a winning choice for solo travelers, especially enticing for women traveling alone.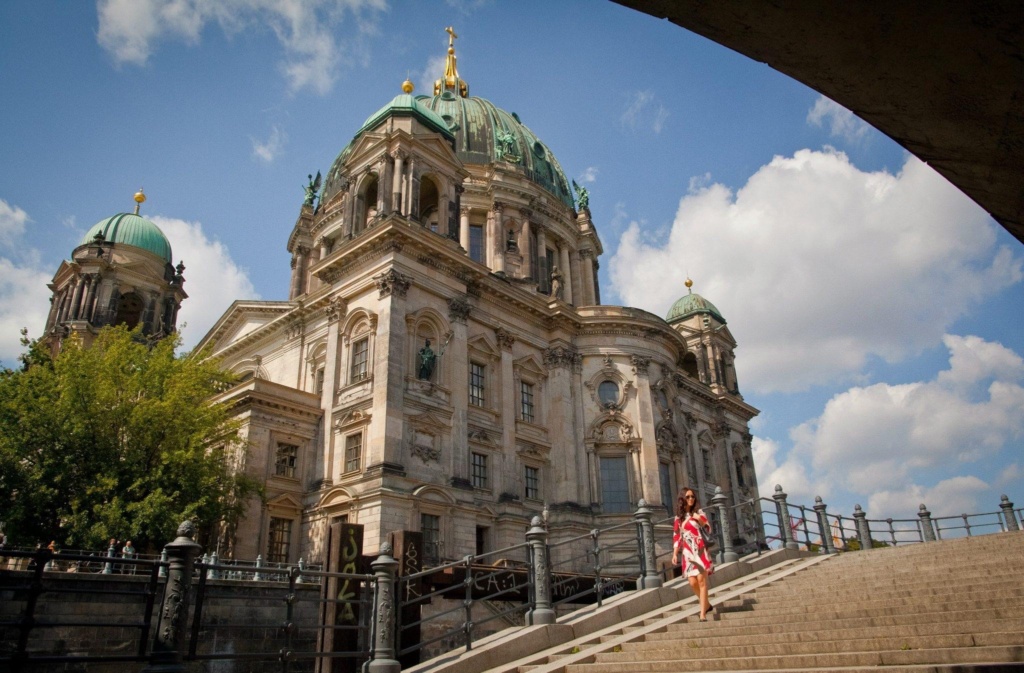 I loved to start my day in Berlin with coffee by the river Spree, with accordion for background music, and the spectacular view of the Berliner Dom and just spending an entire day to blend in with the locals: lazily sitting on the steps of the Altes Museum, suntanning on the grass by the Beliner Dom,….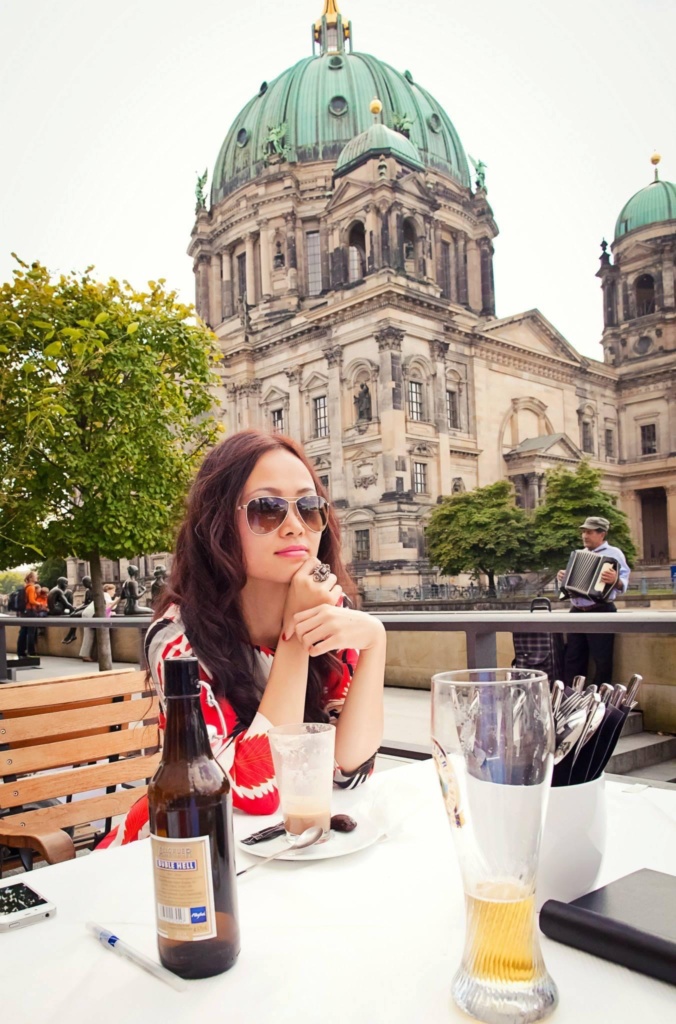 One day I found myself walking on busy and crowded streets near Berlin center….but the next day was just lazily sipping latte macchiato and reading books on the estate of the Charlottenburg Palace which is located a bit further from Berlin tourists' attractions.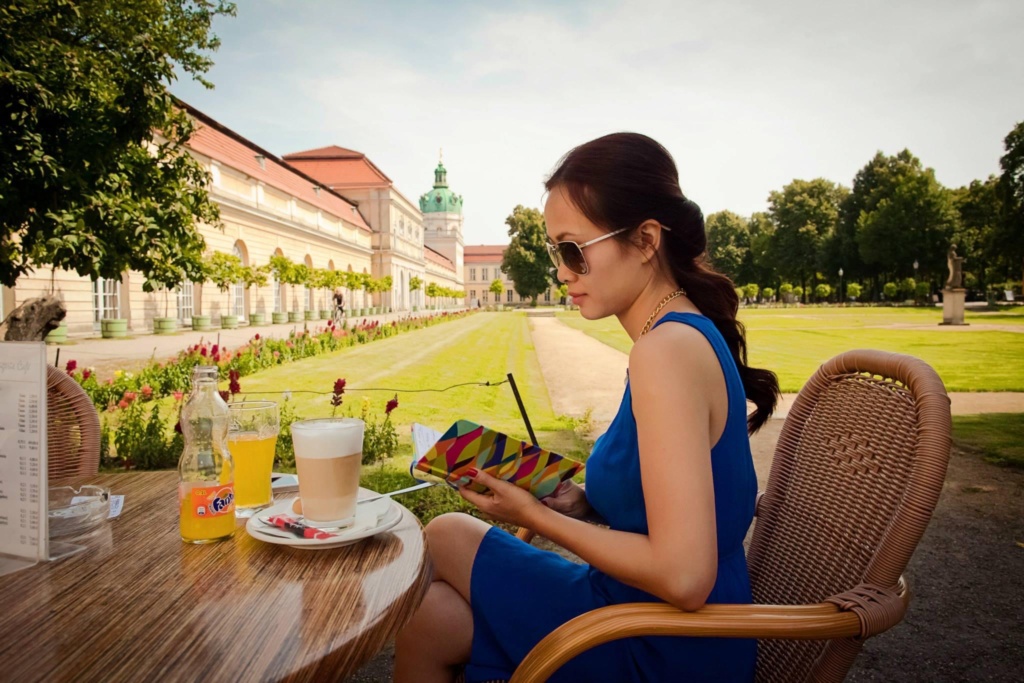 Schloss Charlottenburg is an early 18th century baroque palace in Berlin's western Charlottenburg district. The interior of the palace was beautifully reconstructed. The royal rooms are open to visitors.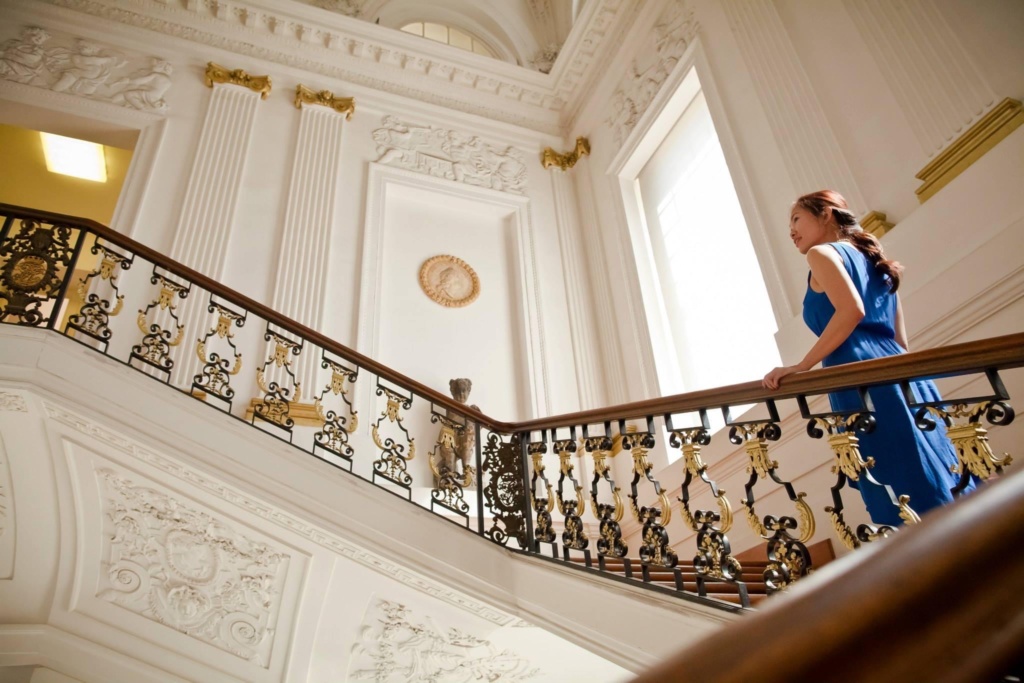 17. Barcelona, Spain
Stunning and home to a plethora of great tapas bars, historic streets, and, of course, plenty of Gaudi architecture, Barcelona is a solo traveller in Europe's dream destination.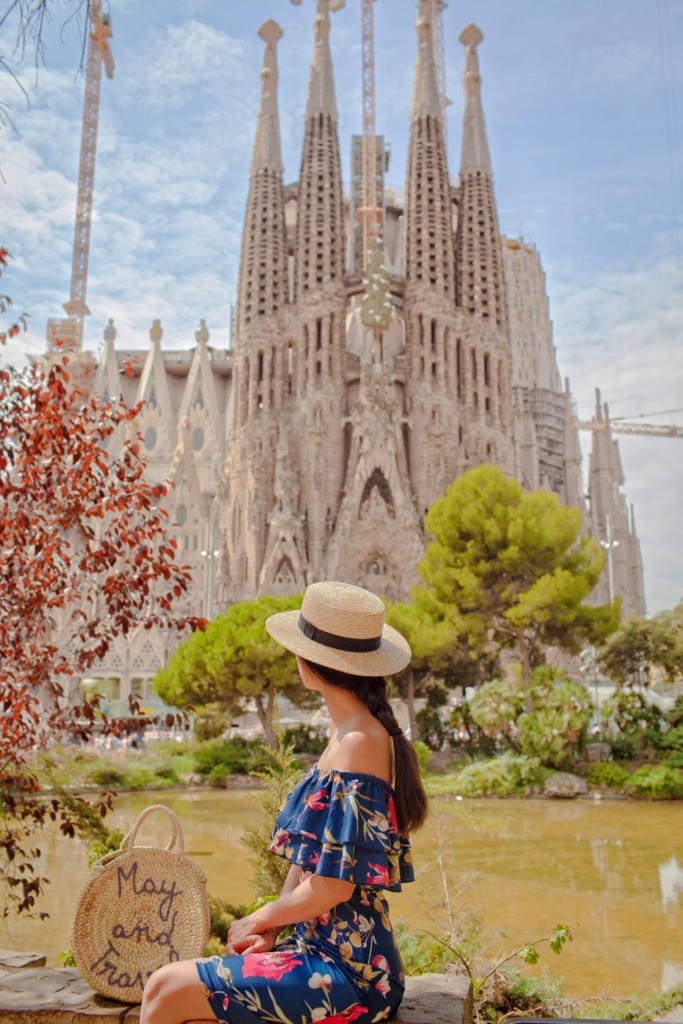 Wander through the city for any given length of time you'll soon discover that the Gothic District is a maze of cobbled lanes and historic buildings.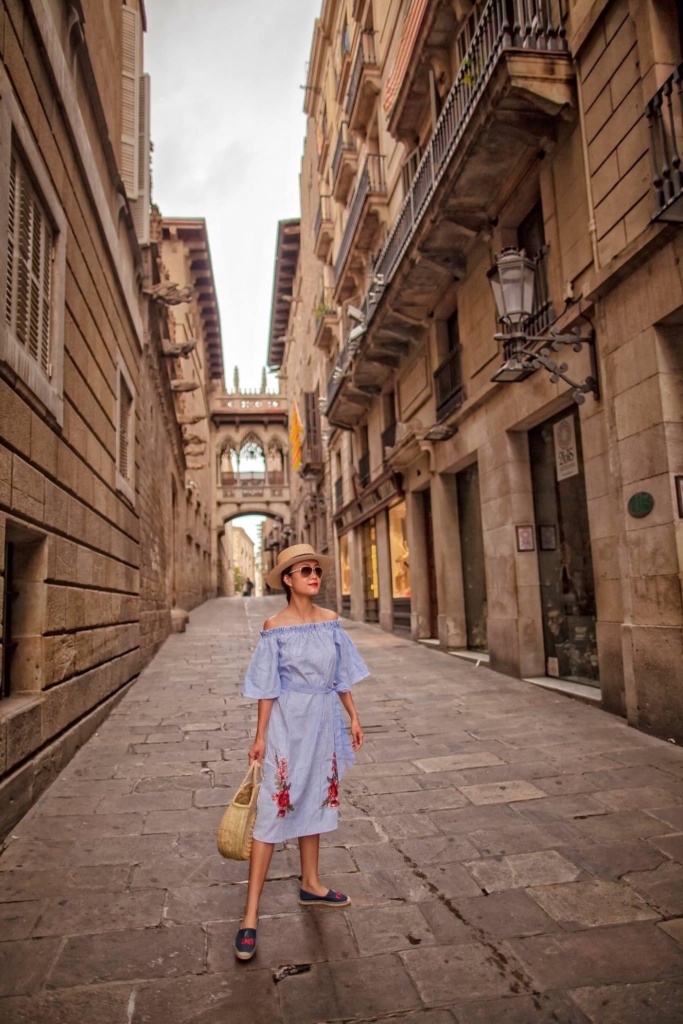 One of my favorite attractions in Barcelona is Casa Milà, commonly known as La Pedrera. It is the largest civil building designed by Antoni Gaudí. It was Gaudí's last work before devoting himself to the construction of the Sagrada Família.
Parc Güell is one of the world's most intriguing parks. The park's colorful main staircase and the fanciful pavilions that were designed by Antoni Gaudí look like they belong in some fairy tale.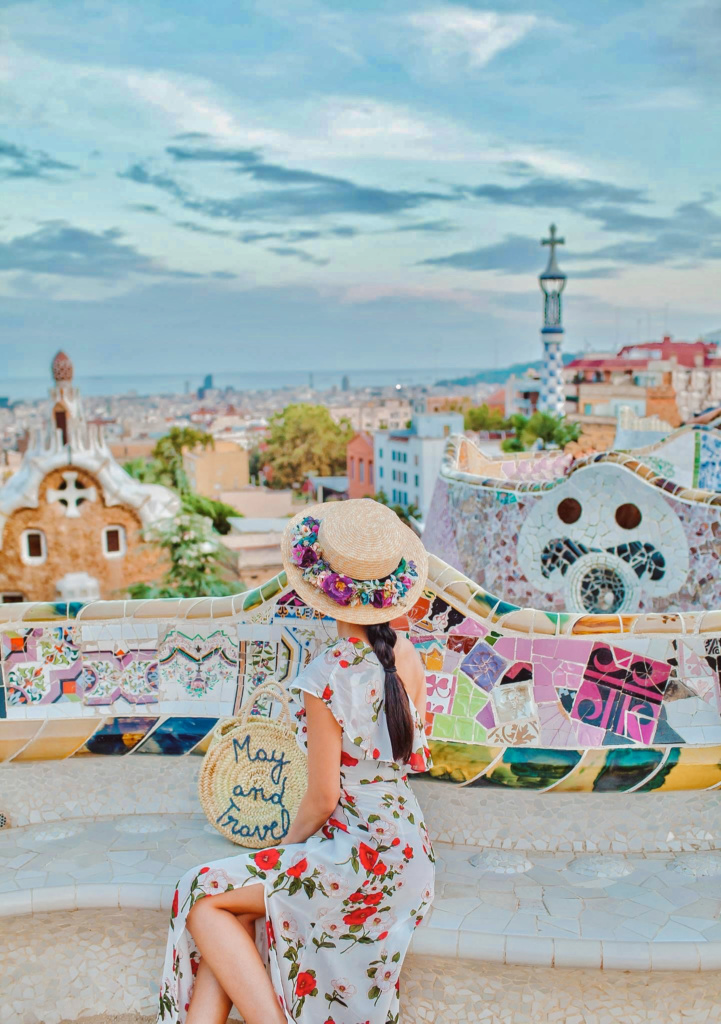 18. Capri, Italy
The island of Capri is famous for a reason. Capri's beauty has made it a dream destination with jaw-dropping views, amazing cuisine, world-class shopping, and an amazing vibe.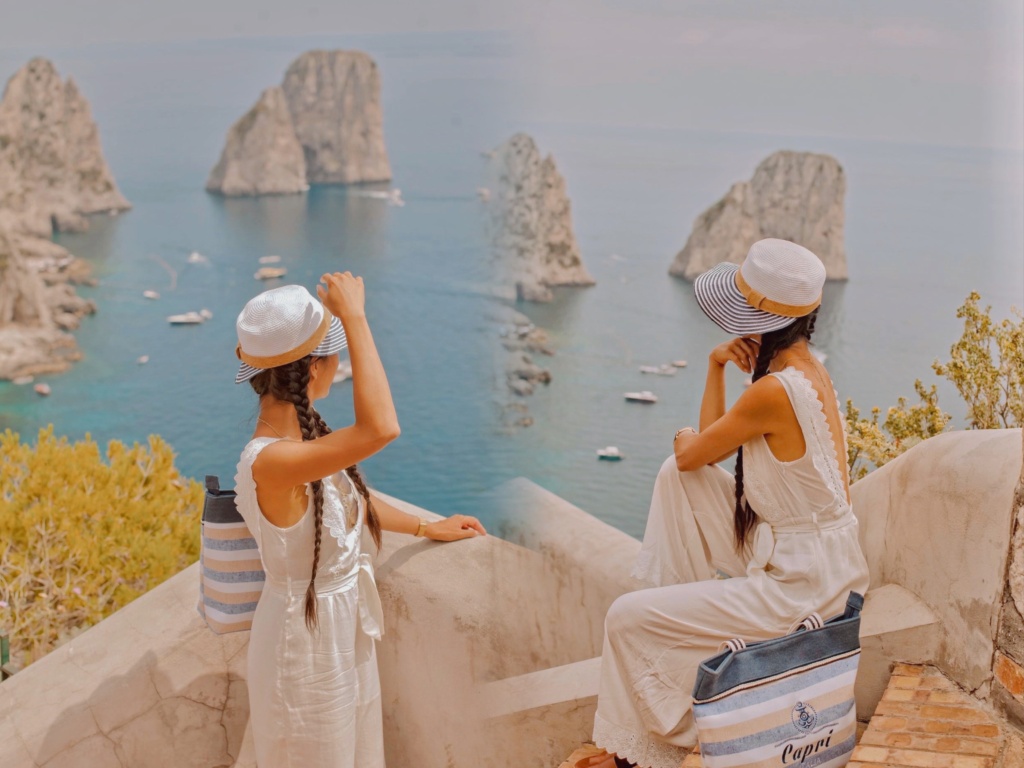 At Capri, you'll find a mixture of island simplicity, stunning natural scenery, and a hint of dolce vita from the 1940s and '50s that never seemed to fade. This island is reminiscent of the times when classic movie stars with oversized sunglasses and scarves around their neck strolling through the Piazzetta or stylishly tanning on a yacht. Capri still has an effortless glam that can't be found anywhere else.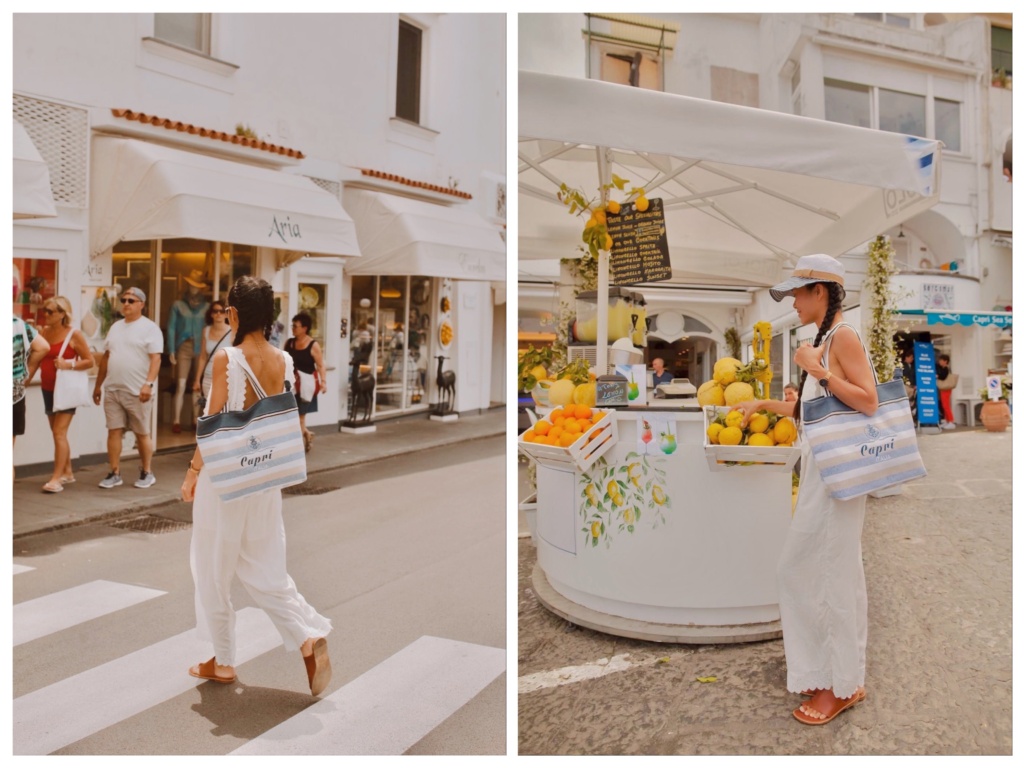 Renting a scooter can be the perfect solution for visitors to the island who have little time to see all there is to see on Capri and want to be able to move around the island in complete freedom. At Marina Grande, just a few meters from where the high speed ferries and ships dock, there are a number of scooter rental companies, which provide helmets, a full tank of gas, a map, and all the locations of parking lots.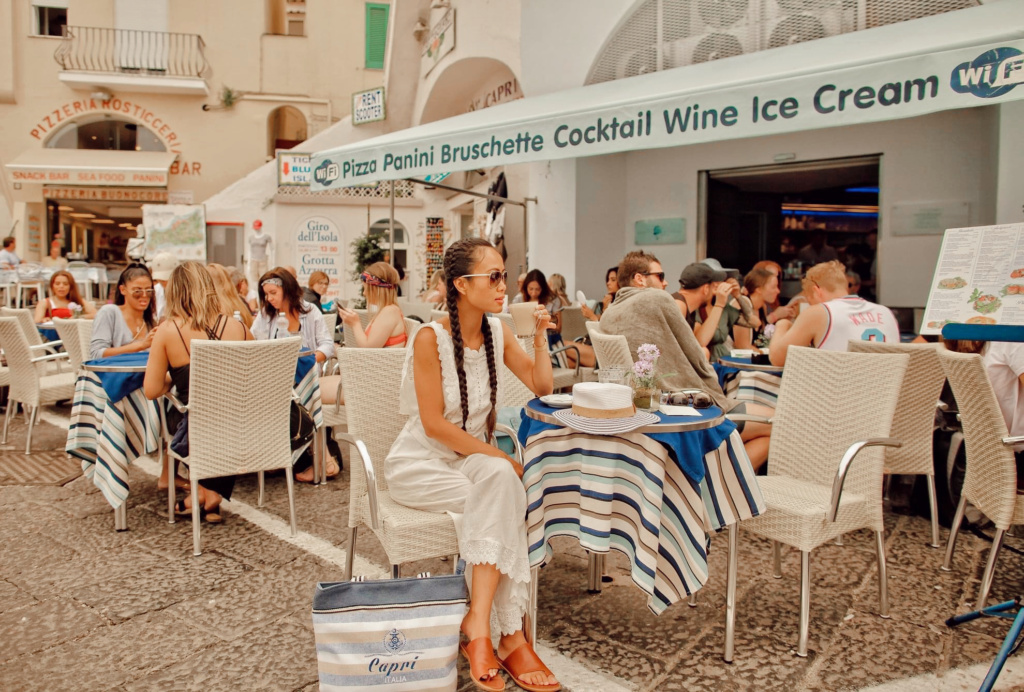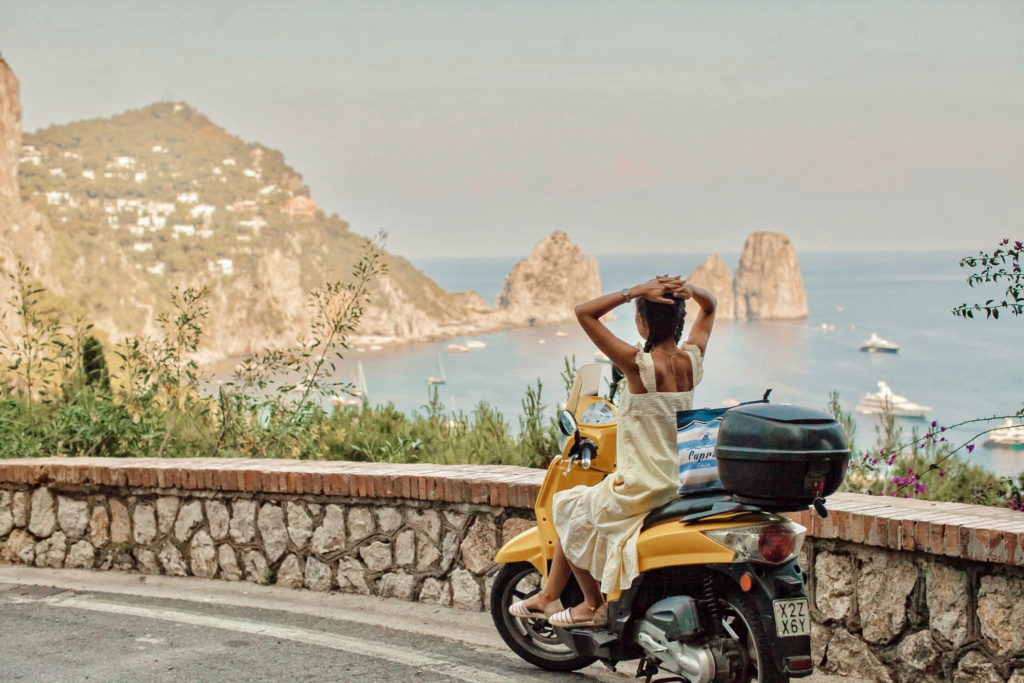 19. Paris, France
Yes I decided to add Paris to this list (since no list is complete without the City of Lights). And yes pickpockets are a big problem in Paris, as everywhere else. Still with the basic precautions and keeping an eye out for your belongings, you should be perfectly safe.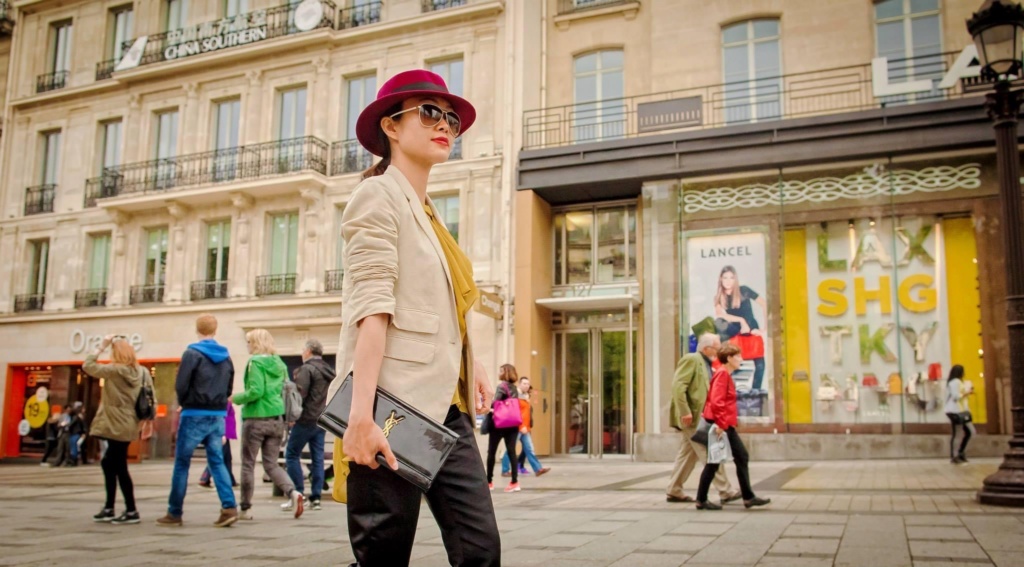 Now we all know Paris's reputation as a romantic couple's destination, but let's be honest, there's more to it than that! The iconic city is full of beauty, charm and historical intrigue. The Eiffel Tower, Arc de Triomphe and Champs-Élysées are all within walking distance of each other and the Metro is perfectly safe during daylight and early evening.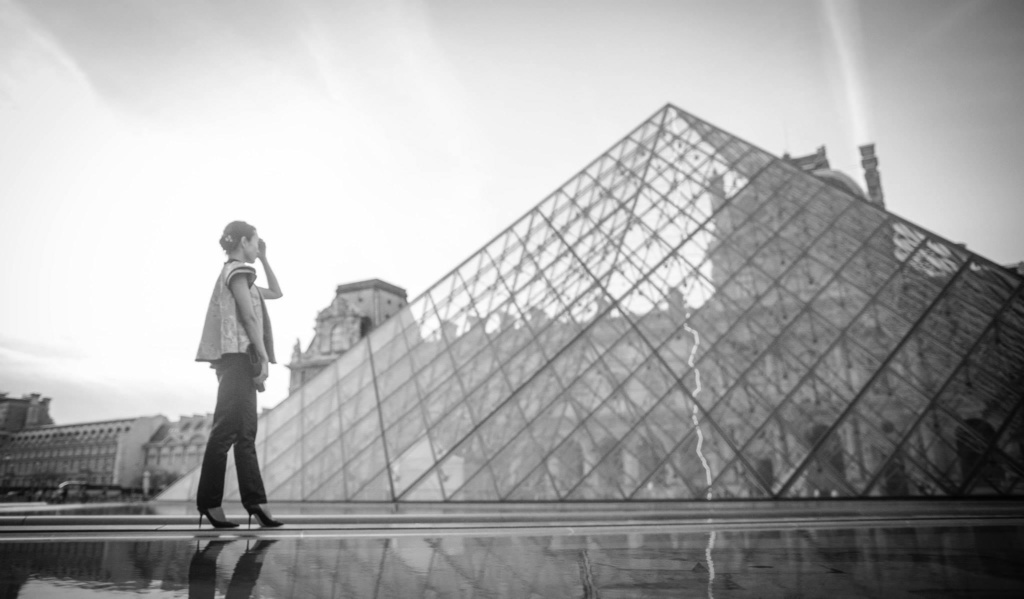 Wander in and out of art galleries, marvel at the French Gothic architecture and of course pack a typically French picnic, to devour under the Eiffel tower. Paris is one place you don't want to rush, with dozens of sights to see and plenty of room to explore off the beaten track making it a prime city destination for a little 'me, myself and I' time.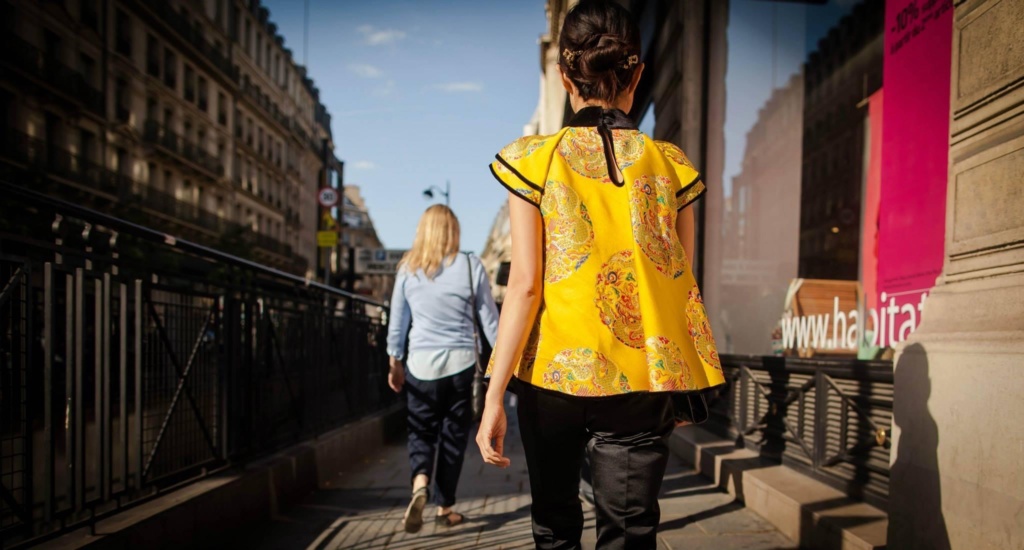 For a real feel of Paris, stay in the beautiful Montmartre District, filled with Parisian delights around every corner — and walk into the center each day for sightseeing.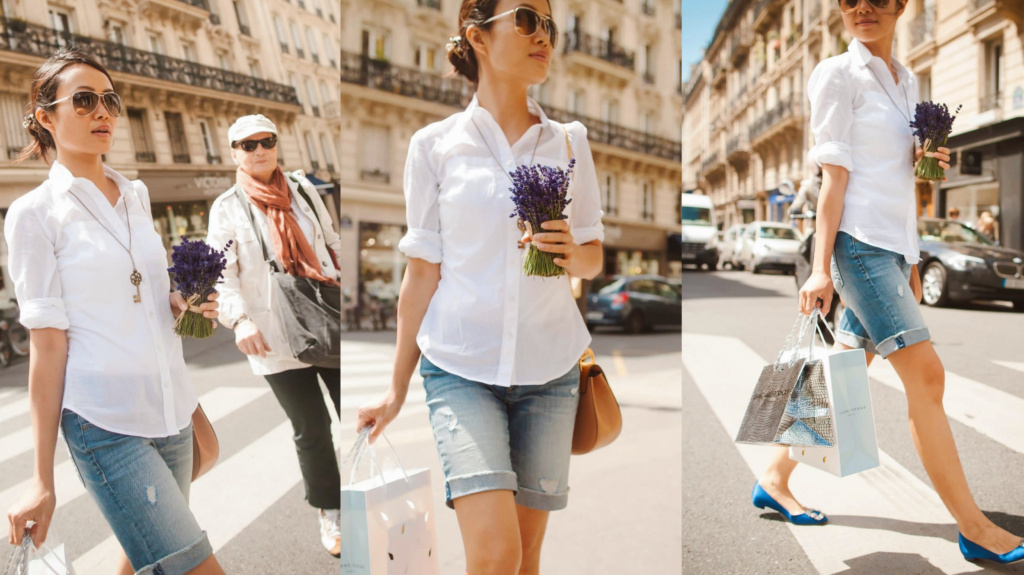 Paris is the place for you to fully absorb yourself in the French café culture! Make sure to sit back and relax at one of the local favorite cafes and watch people passing by. You can find cafes on every street in Paris; they come in many forms. The locals flock to them to soak up the unique atmosphere and sip on a small cup of coffee. The famous Café de Flore is praised by visitors from around the globe for its ambient atmosphere, delicious dishes, and its being the perfect place to relax watching the passers by. The French café culture is for people who like to be seen and to people watching!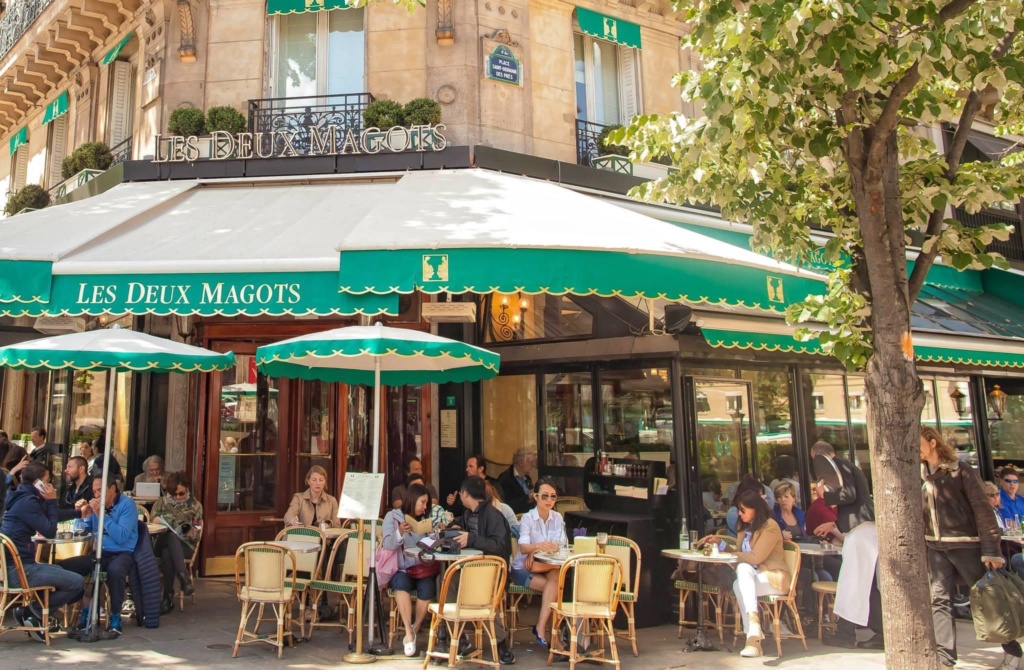 20. Positano, Italy
Located in southern Italy, the Amalfi Coast is one of those places that was seemingly plucked straight out of a summer postcard. The area is connected by the 25 mile-long Strada Satale 163 with 1000 curly bends around the iconic coastline, passing through deep gorges, along high cliffs, and between lemon groves.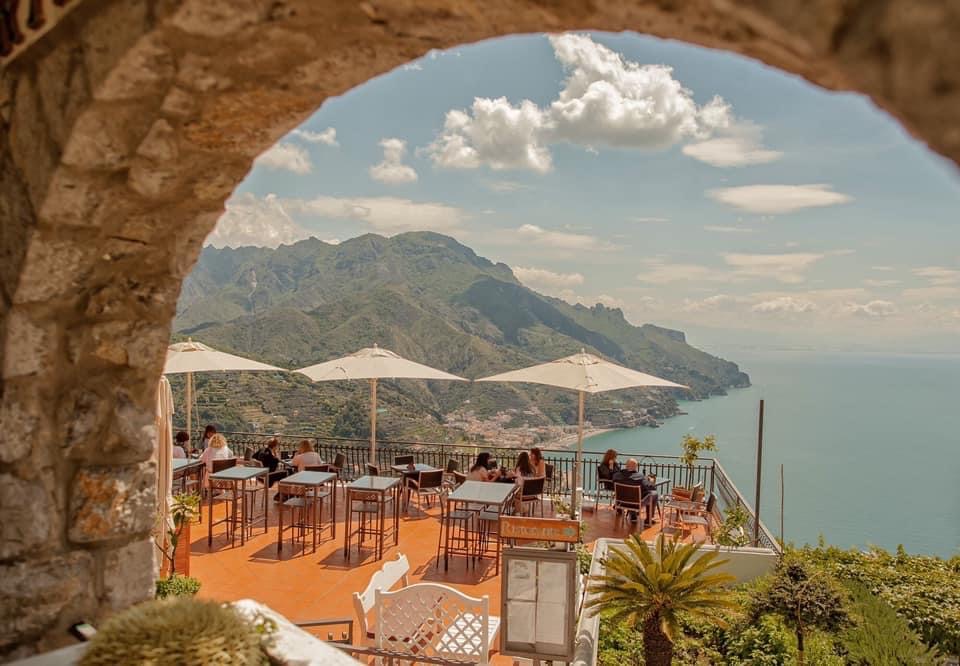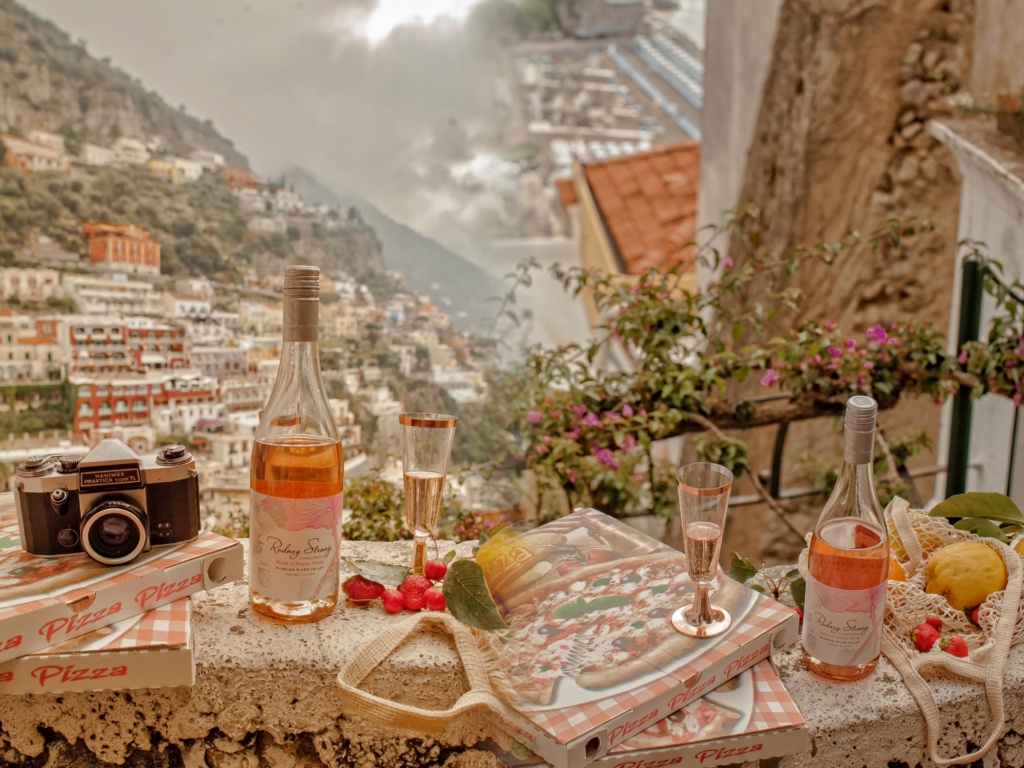 It's nice to get lost in Positano. To fully embrace the beauty of the town it's probably better to walk without a precise destination. You will be able to enjoy the streets, the little shops, the restaurants, the monuments, the churches, the beaches.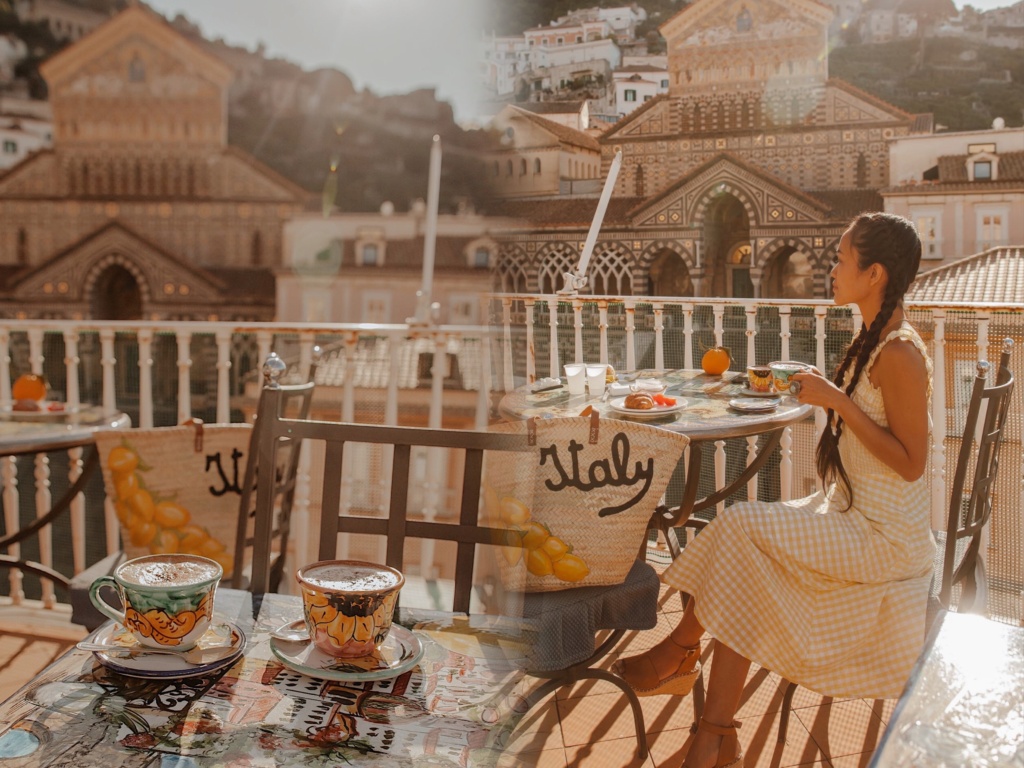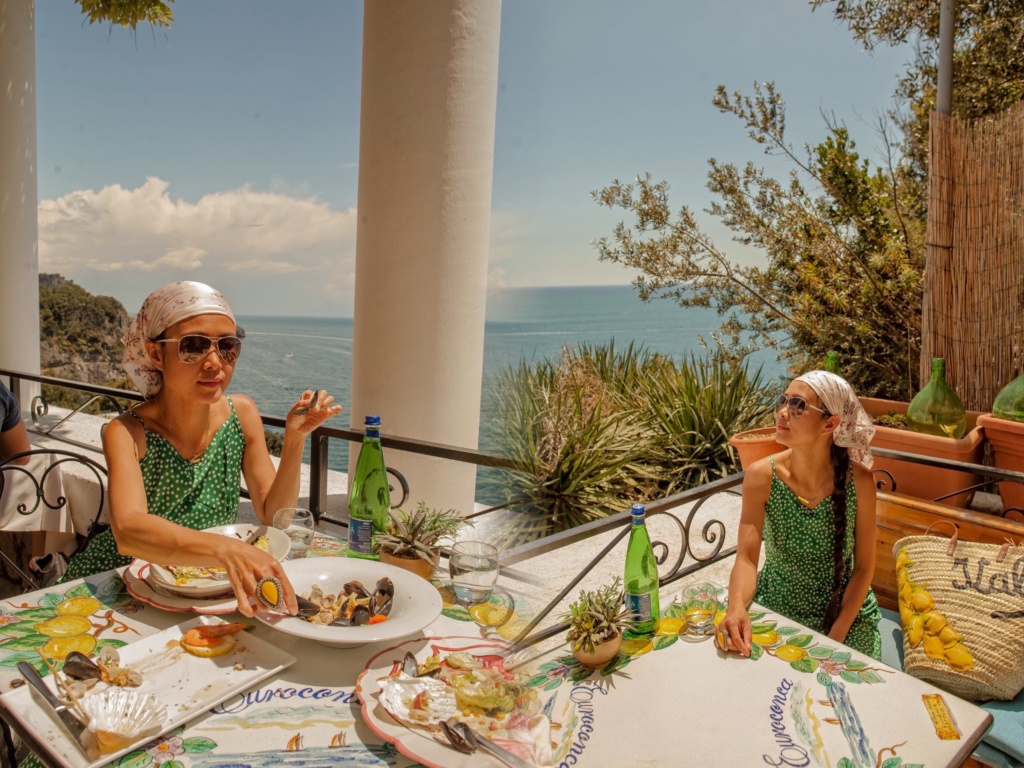 If you're thinking about planning a trip, don't hold yourself back — just go! Europe is a great destination for solo female travelers! It's pretty safe, small and easy to travel around, and it's absolutely full of gorgeous spots to see. That said, there are a few things to be aware of that will make your time there easier, such as staying aware of your surroundings and not walking around alone at night in questionable neighborhoods.
So there you have it, my favorite European cities for solo female travelers. With so many countries in Europe, there are plenty of other hidden gems to discover. If you think you have the perfect city for a solo female traveler that I should know about, please let me know in the comments.
SAVE MY LIST FOR LATER! PIN IT HERE