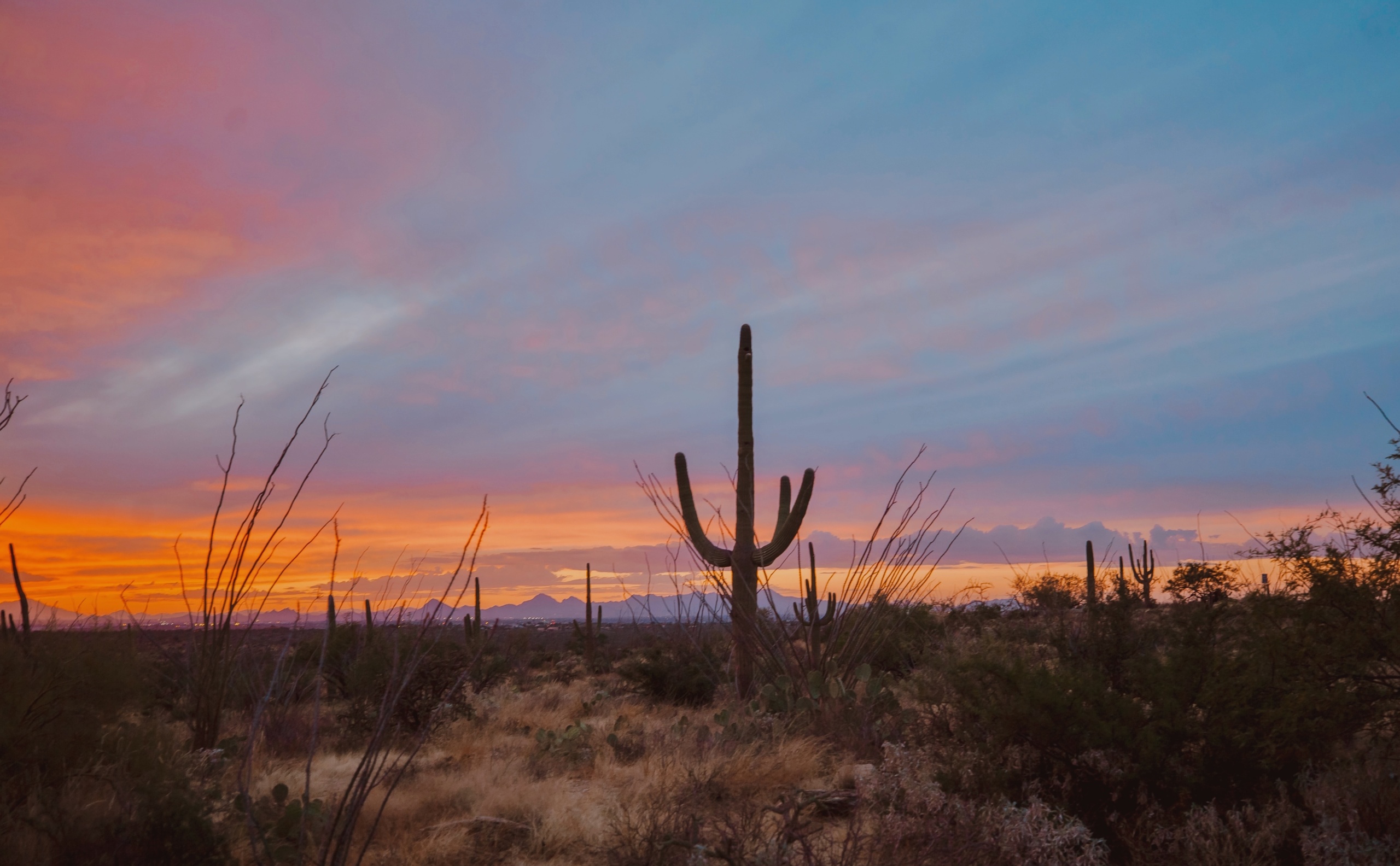 MOST INSTAGRAMMABLE SPOTS IN TUCSON
Situated in the middle of the Sonoran Desert, the vibrantly bustling city of Tucson was once a quaint and sleepy desert town. Whereas many might think the desert is dull, those who appreciate the wild landscape will find so much to love and things to do in this gorgeous town.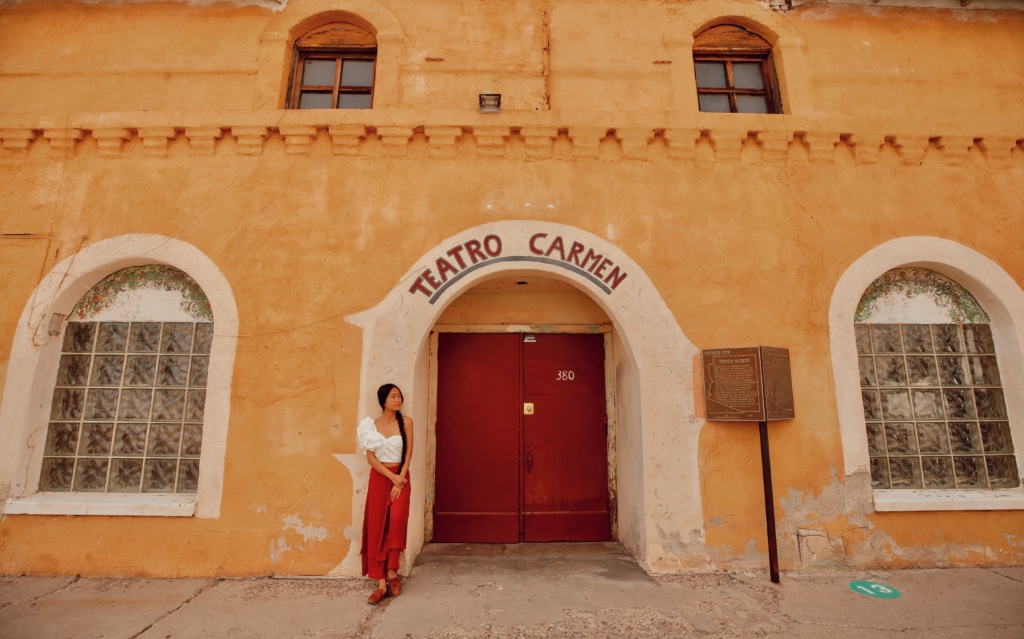 Tucson is a city of artists, dreamers and free spirits unlike any other. There's more to it than just a pretty space. Artistic expression is a key part of its cultural heritage. With its eye-catching murals, adobe homes, historic streets, and desert landscapes there are so many instagrammble spots tucked away in this desert oasis. In this blog I rounded up the most instagrammable places in Tucson for you.
The Desert Discovery Nature Trail
Saguaro National Park has two sections, East – Rincon Mountain District and West – Tucson Mountain District. The two parts of the park are located on either side of Tucson, about a 45-60 minute drive apart.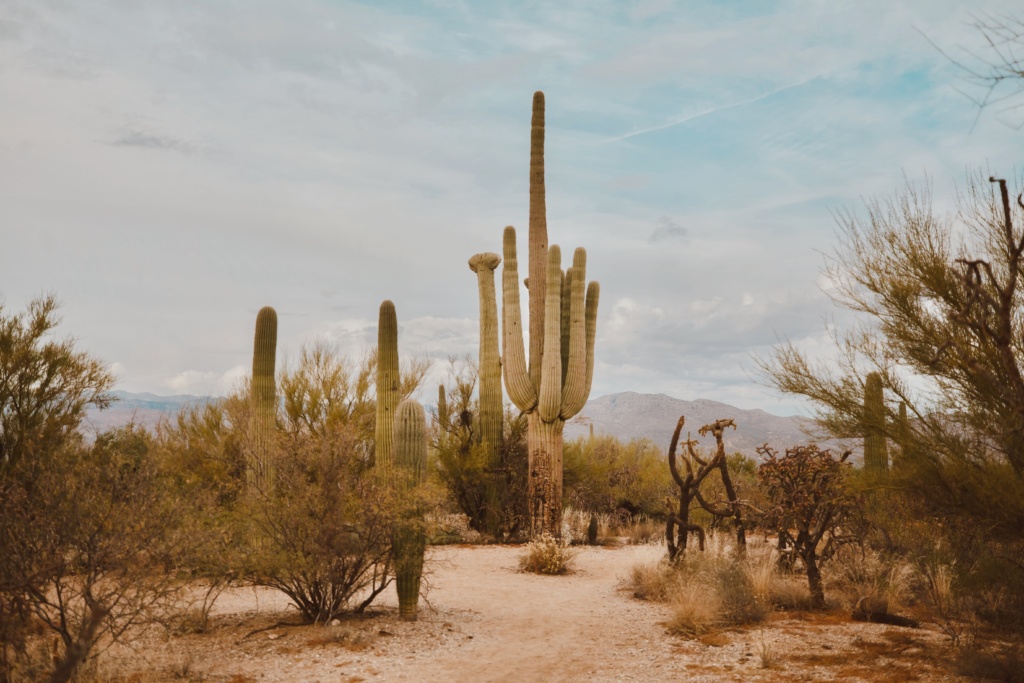 One of the easiest ways to start your visit at Saguaro is by doing the Desert Discovery Nature trail. This short, half-mile trail is flat, paved, and a great place to take some up-close and personal pictures with the giant saguaros.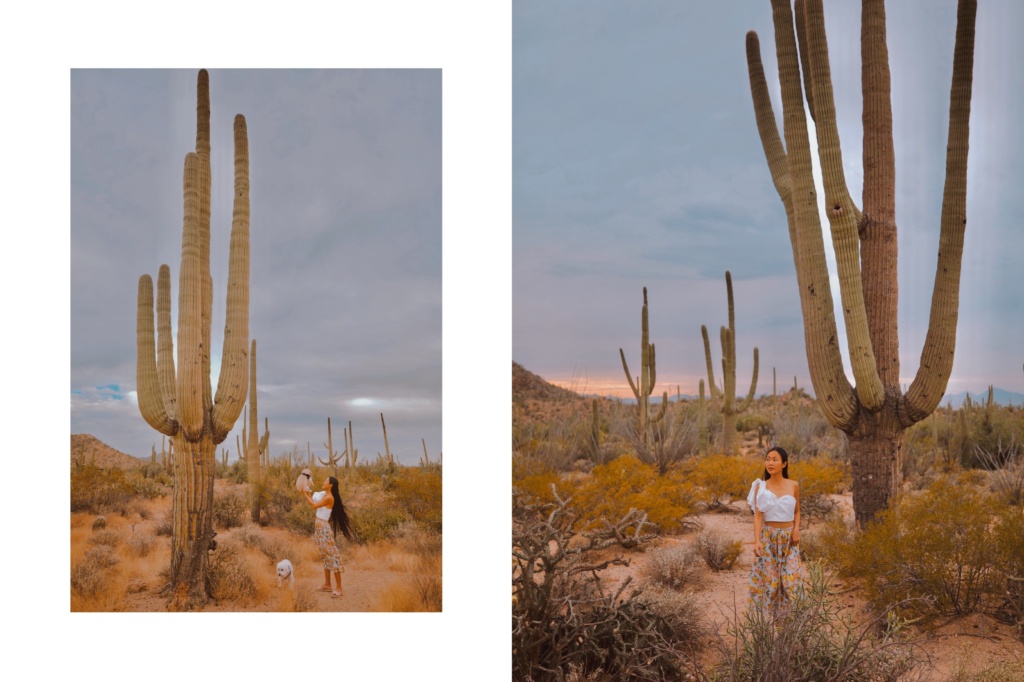 This trail is pet-friendly and has a couple of benches where you can sit and enjoy the scenery. Filled with local flora and fauna iconic to the southwest, the scenery is simply stunning and your photos will be as well.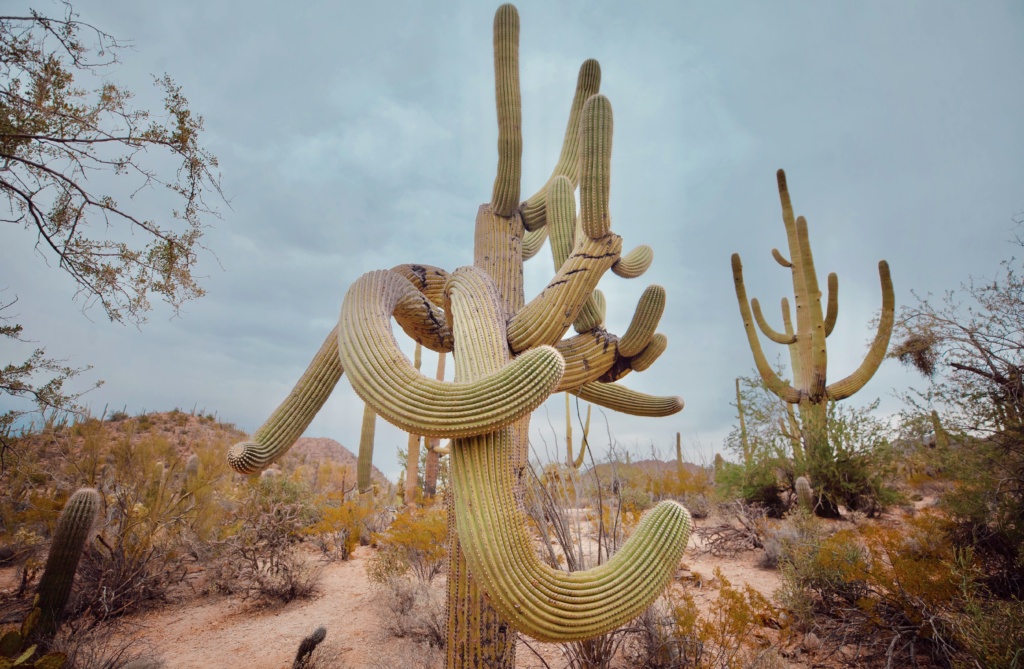 The Bajada Loop Drive
This 6 mile gravel loop takes you through some of the best parts of the western part of the park. You will not need a four-wheel drive; the road is easily passable by car (maybe a bit bumpy!)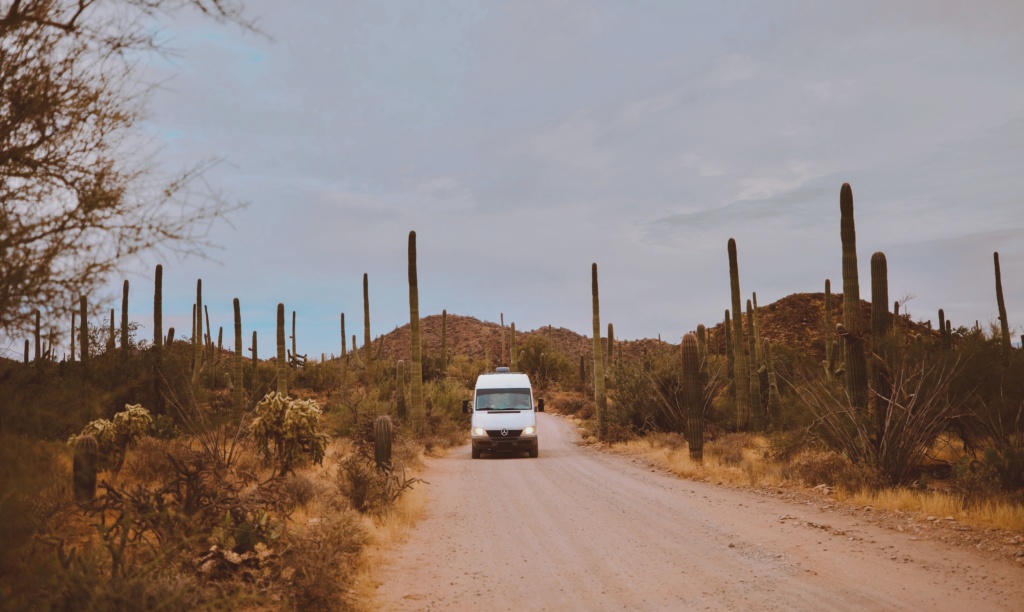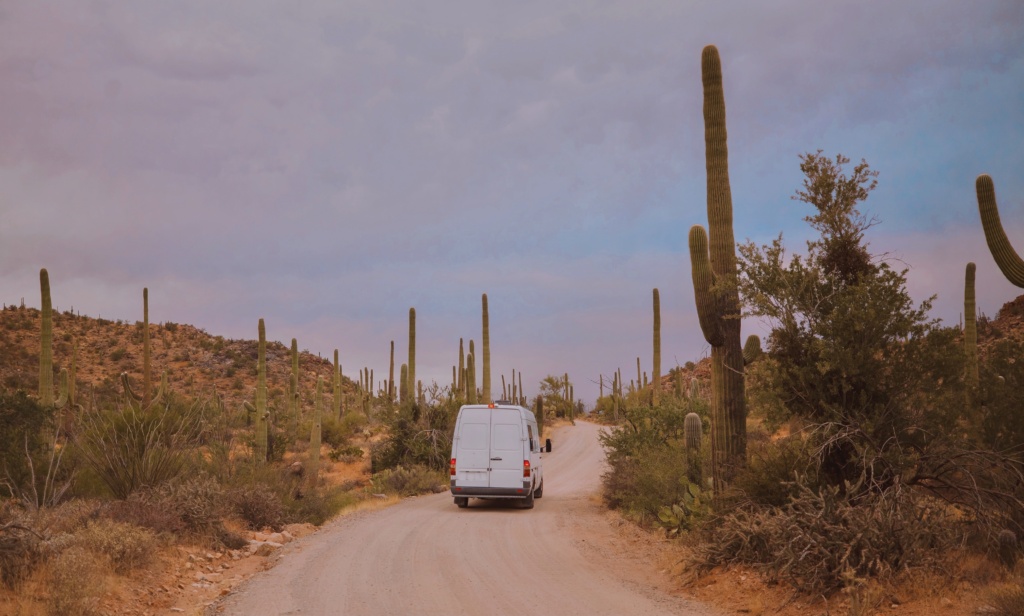 This loop is the perfect spot to have some instagrammble shots for vanlife with the outback-style dirt roads and big saguaros lined up on both sides of the road.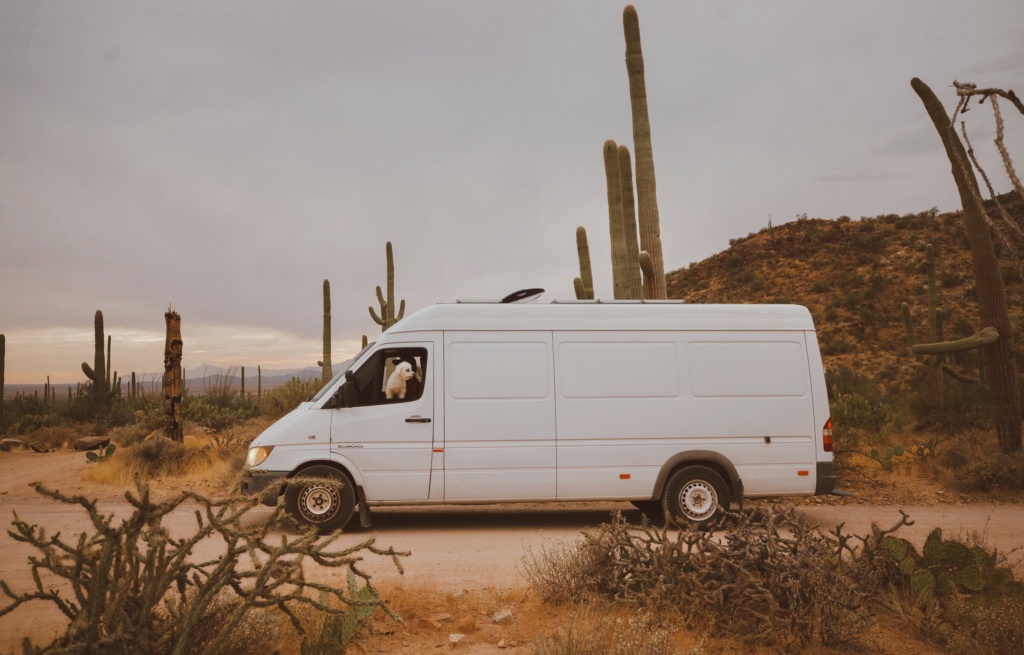 Not only is the drive itself pretty, driving the Bajada Loop will give you access to some pretty cool Saguaro hiking trails, like the Valley View Overlook and the Signal Hill petroglyphs. Plus, there are several picnic areas where you can stop for lunch and take pictures.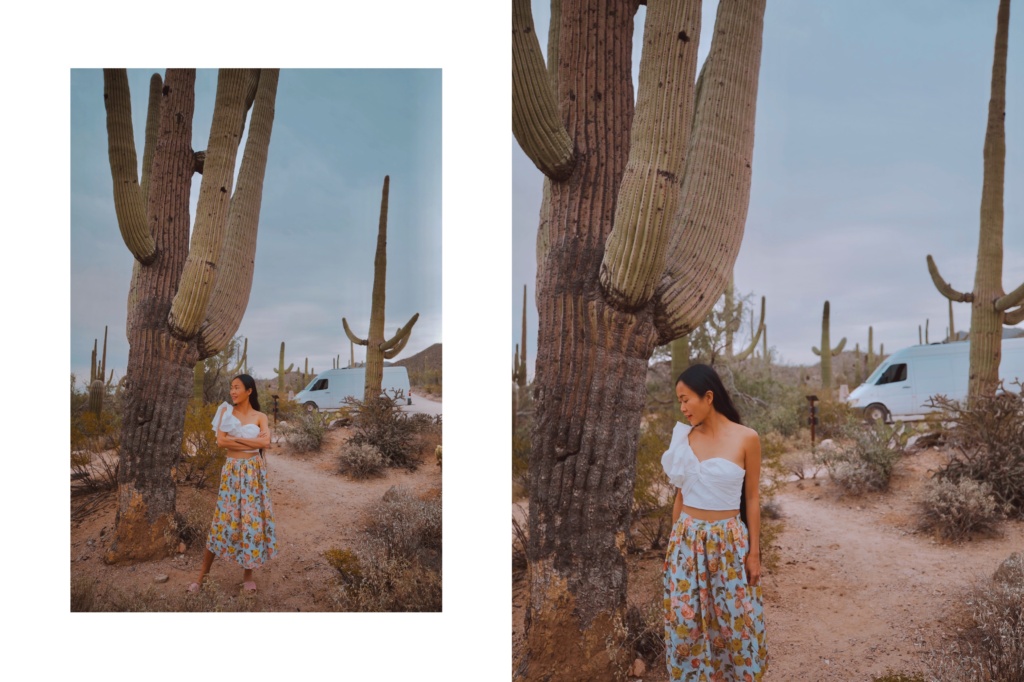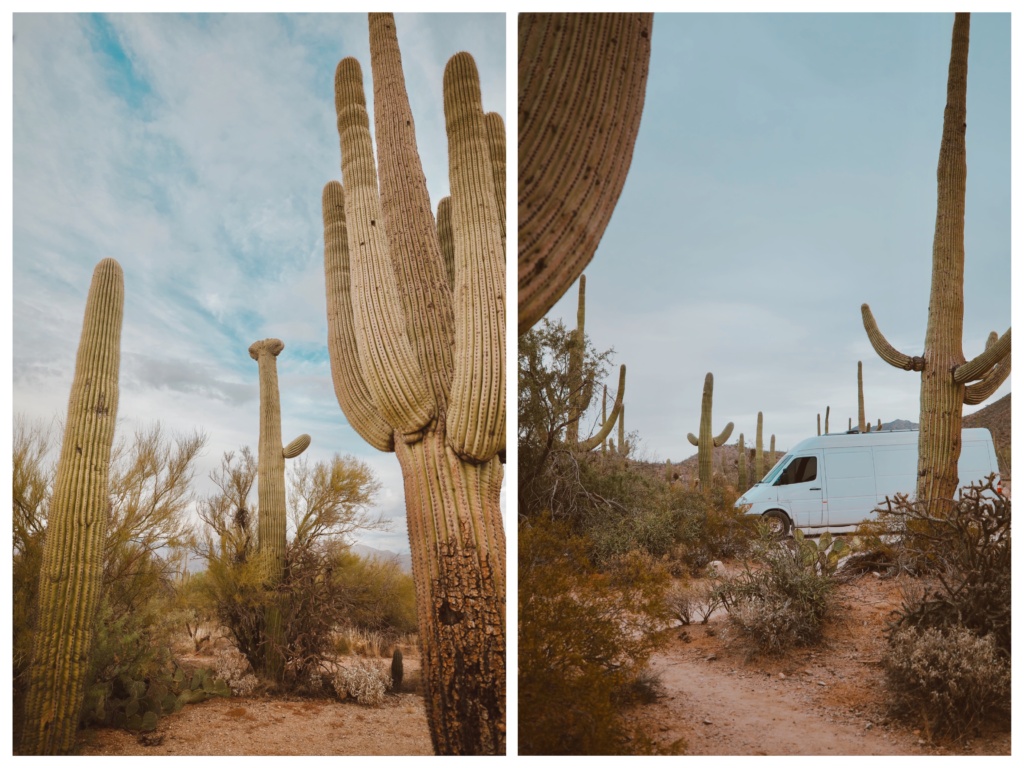 Watch Sunset from the Cactus Forest Loop Drive
This 8 mile drive will take you through a "forest" full of saguaros and has a couple of pullouts where you can take in the desert scenery.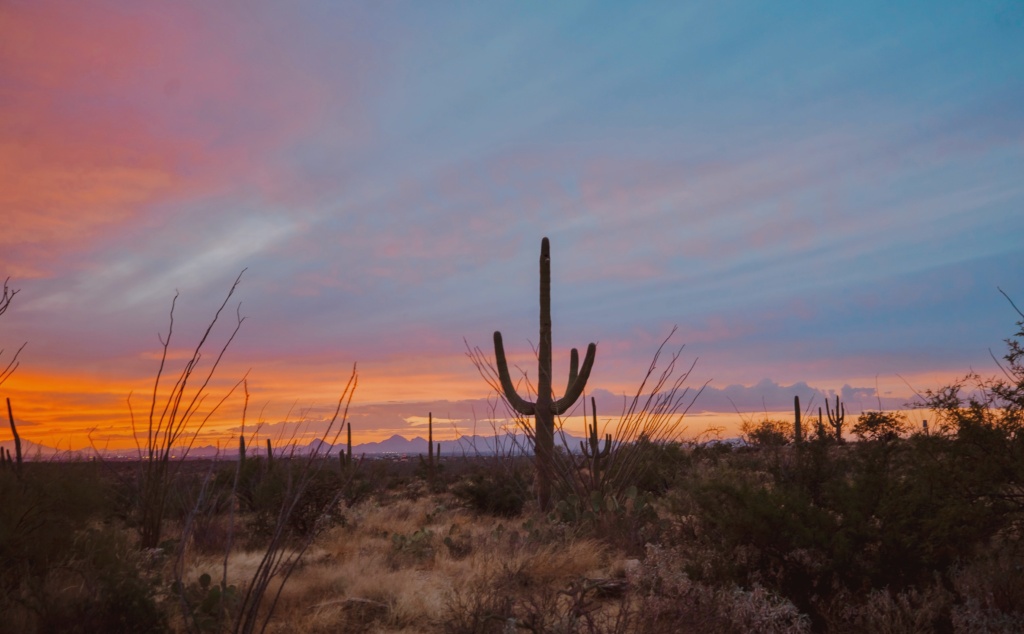 Have your camera handy as your car twists and turns through this saguaro forest.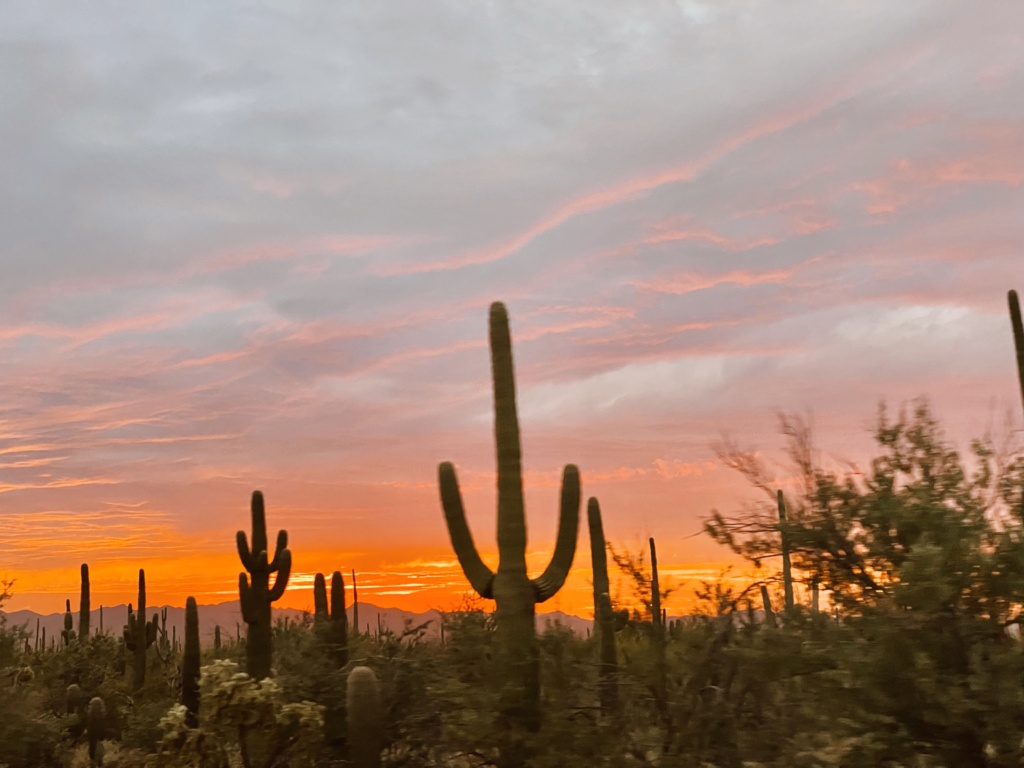 This loop is special for the stunning views you get from here as the sun begins to set.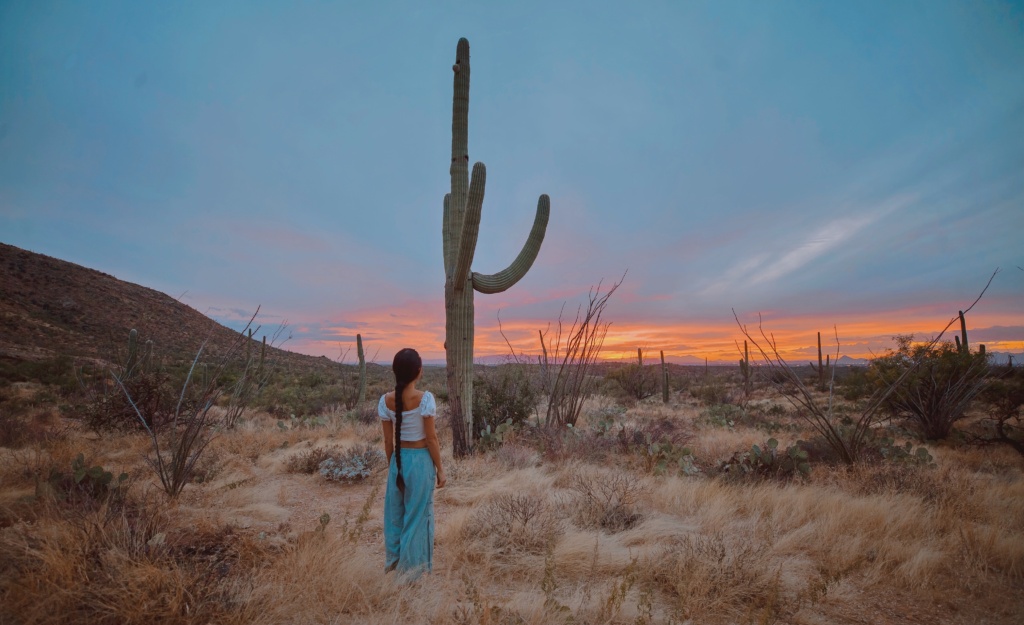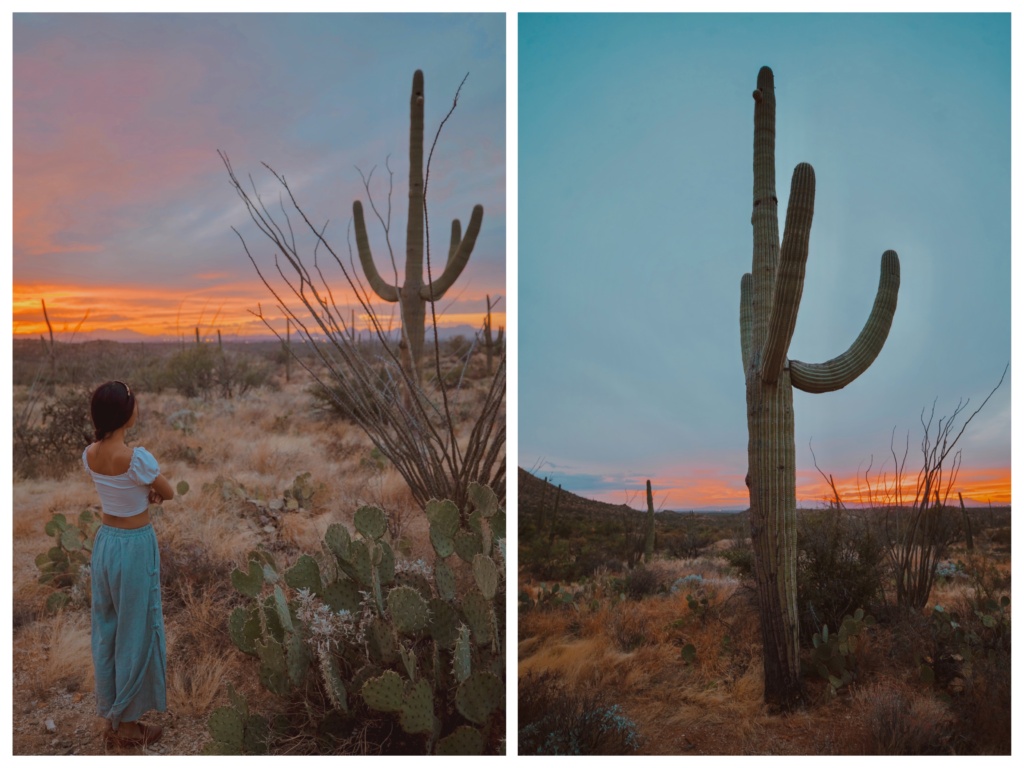 The Desert Ecology Trail
The Desert Ecology Trail is a super short, paved quarter mile loop that will take you through desert scenery. The highlight here aren't the saguaros, but rather some of the other desert species that help the desert thrive.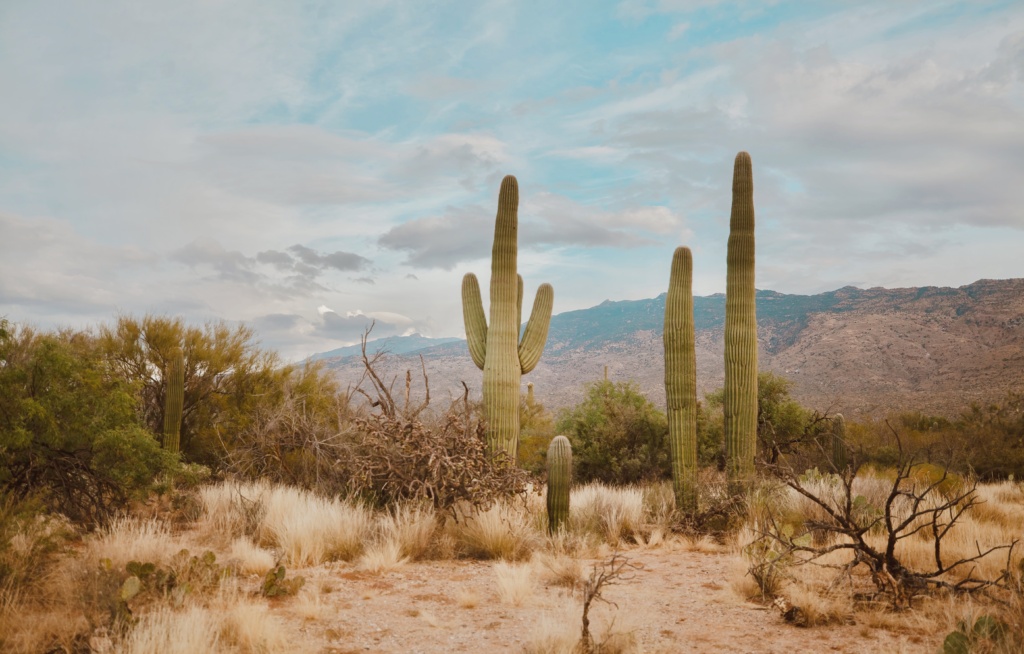 La Pilita Mural at Rosendo S. Perez Park
This beautiful mural by artist Martin Moreno uses traditional Mexican and Aztec imagery and symbols to convey the history and culture of Tucson's Barrio Viejo neighborhood.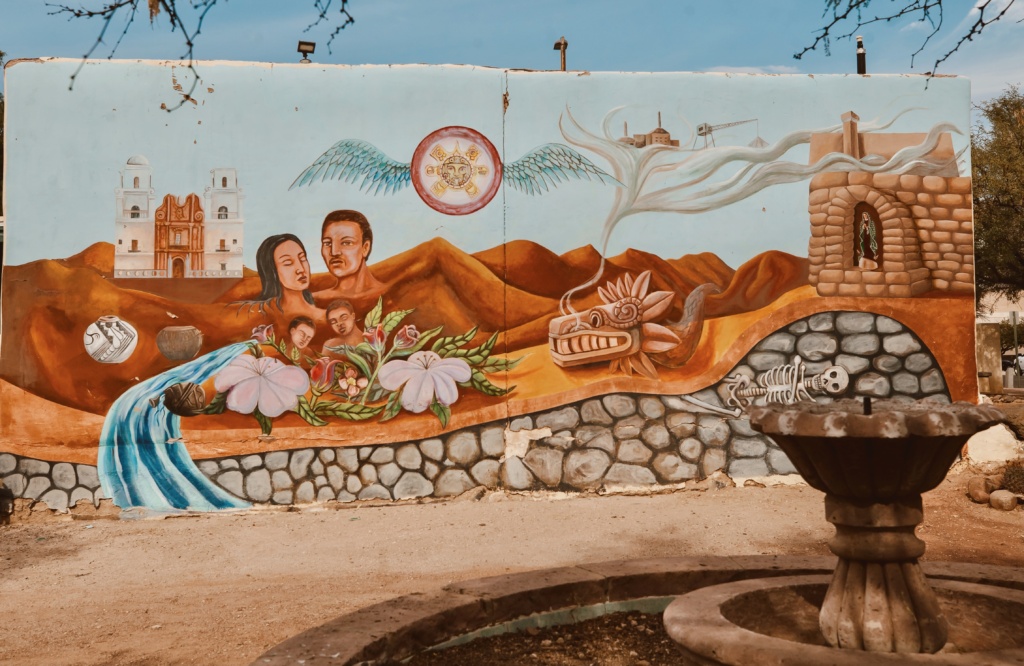 Location: Rosendo S. Perez Park at 424 S. Main Avenue, Tucson, AZ 85701.
Teatro Carmen
Opened in 1915, Teatro Carmen was one of the first theaters dedicated to showing Spanish-language dramatic works and concerts.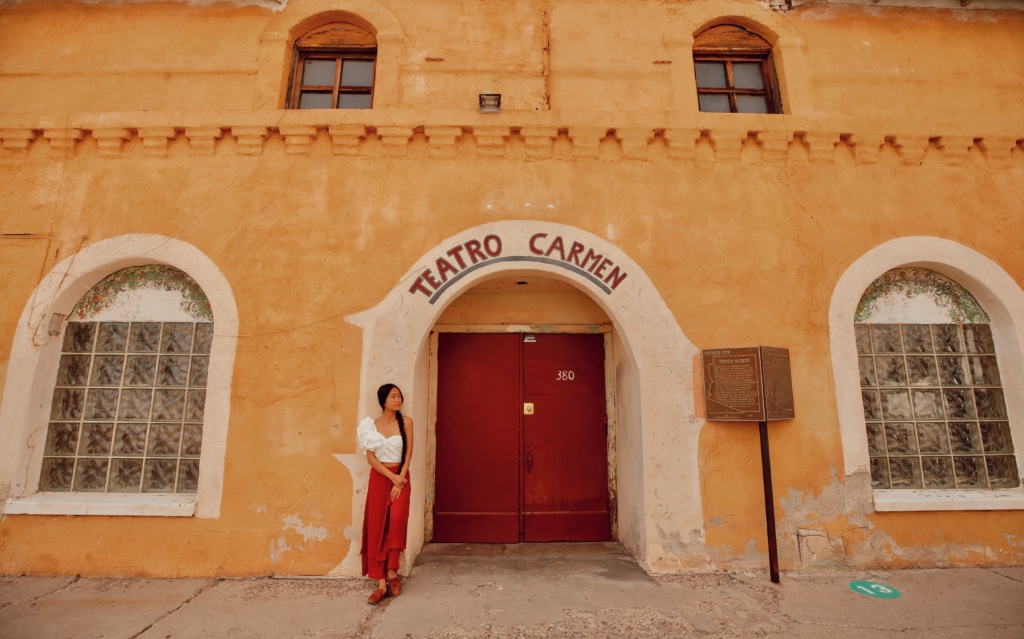 Today the yellow Sonoran-mission style facade, with its arched windows framed in white, is closed to the public. It stands as another testimonial to the city's Mexican heritage.
Congress Street
Congress Street can be considered the heart of Downtown. This is the place to be if you love food. Numerous restaurants, coffee shops and creameries line the streets.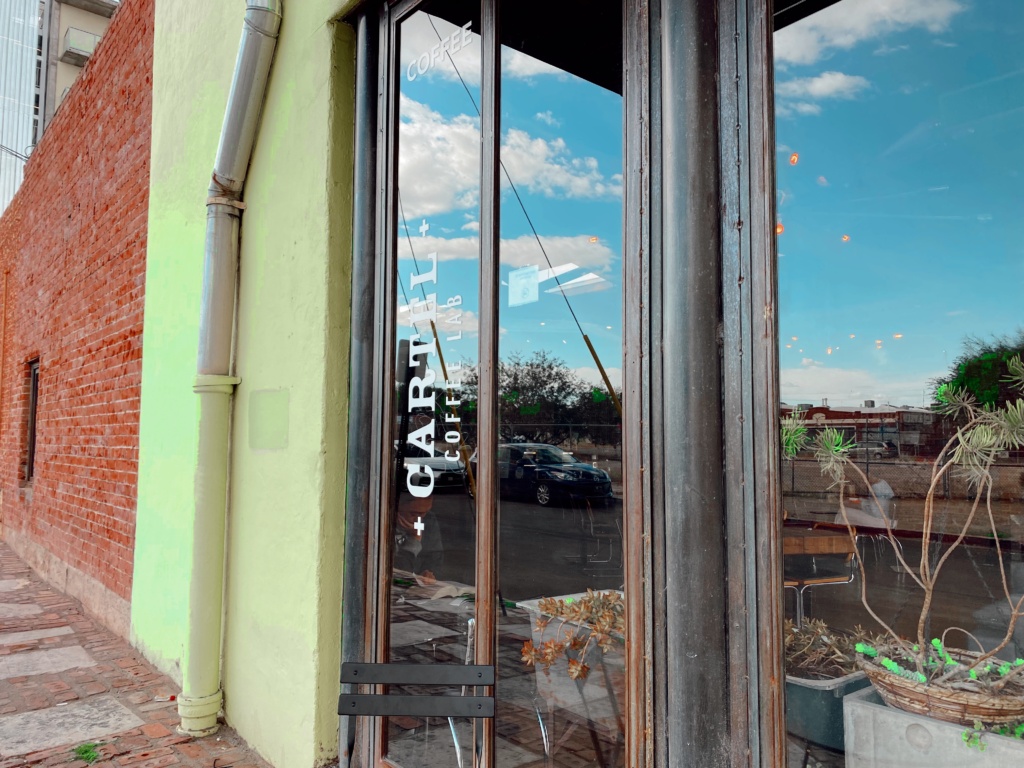 I loved the funky vibe in this area. I kept bumping into murals, sculptures and even mosaics. And this is where I found the Cartel Coffee Lab.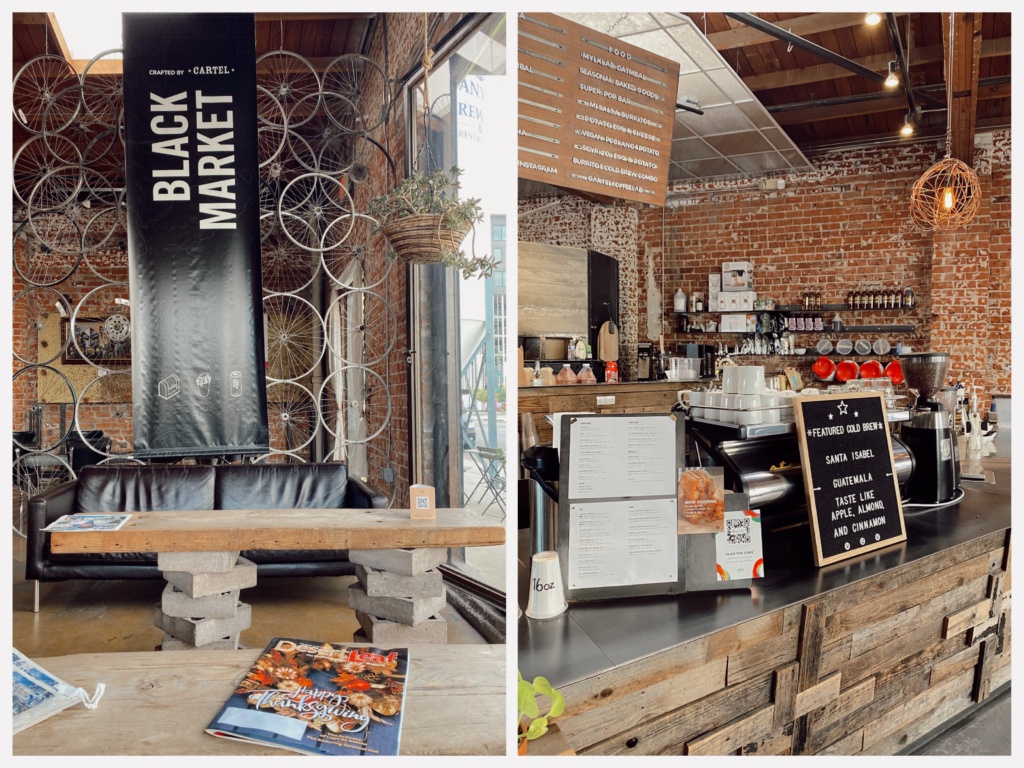 Cartel has an industrial steampunk vibe that makes it particularly Instagrammable. Add to the overall ambiance their ample seating, funky light fixtures and decorations, and killer latte art and you've got all the ingredients you need for a winning shot. Take a picture through the myriad of bicycle spokes hanging from the ceiling!
Elysian Grove Market
The Elysian Grove Market is a typical of many minimalist and colorful buildings in Tucson. The historic adobe was built in the 1920's.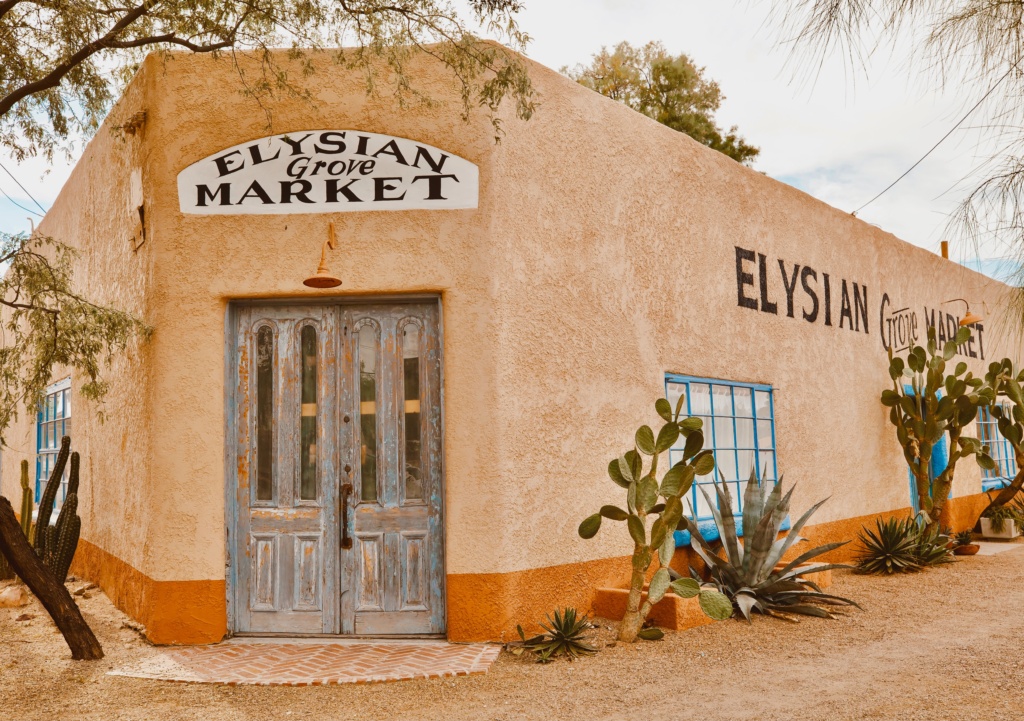 After its day as a market, the building was enjoyed by many visitors as a bed and breakfast. Today this building is a lovely residence.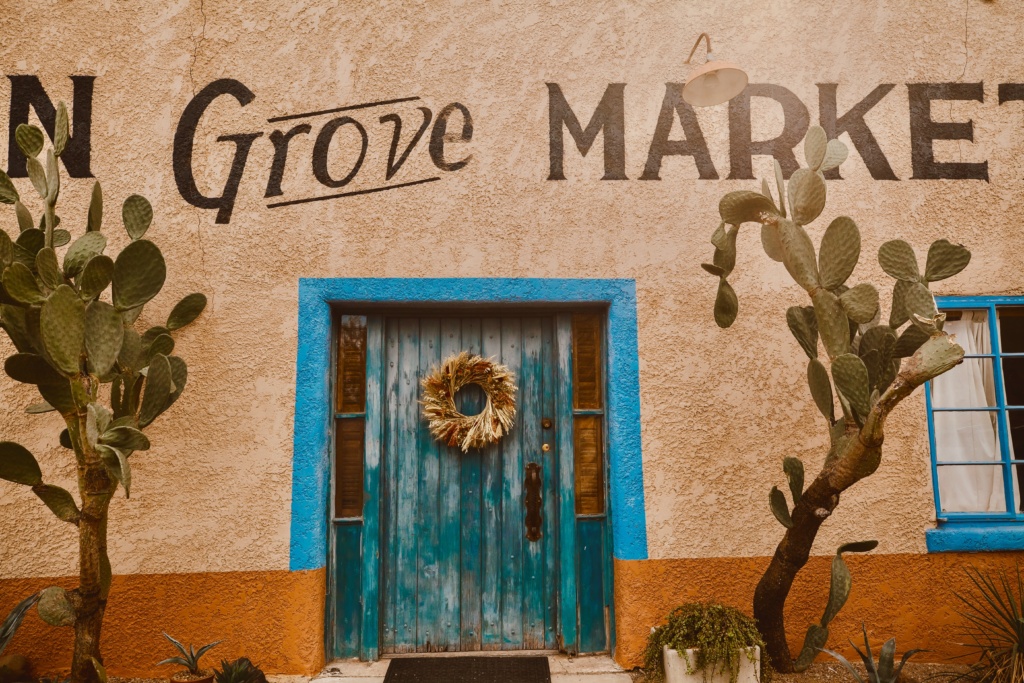 Colorful Homes of the Barrio Viejo
Meaning "old neighborhood" in Spanish, Barrio Viejo is known for its brightly-colored adobe houses, Mexican cantinas and hip eateries and pubs. This old neighborhood is packed with 19th century homes. The barrio boasted a colorful street life that reminded some of old Mexico.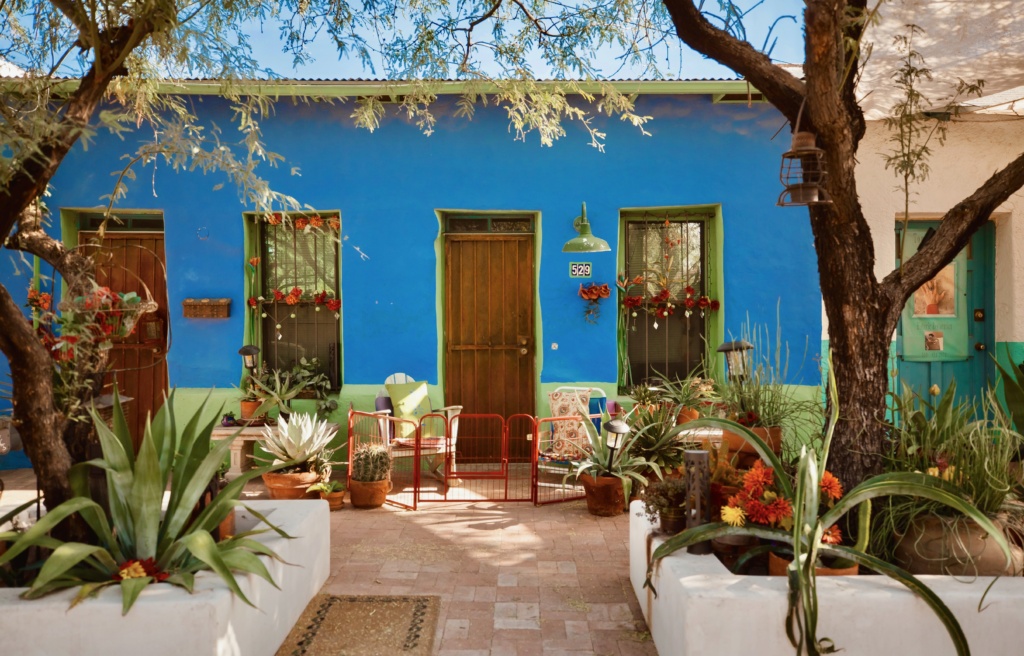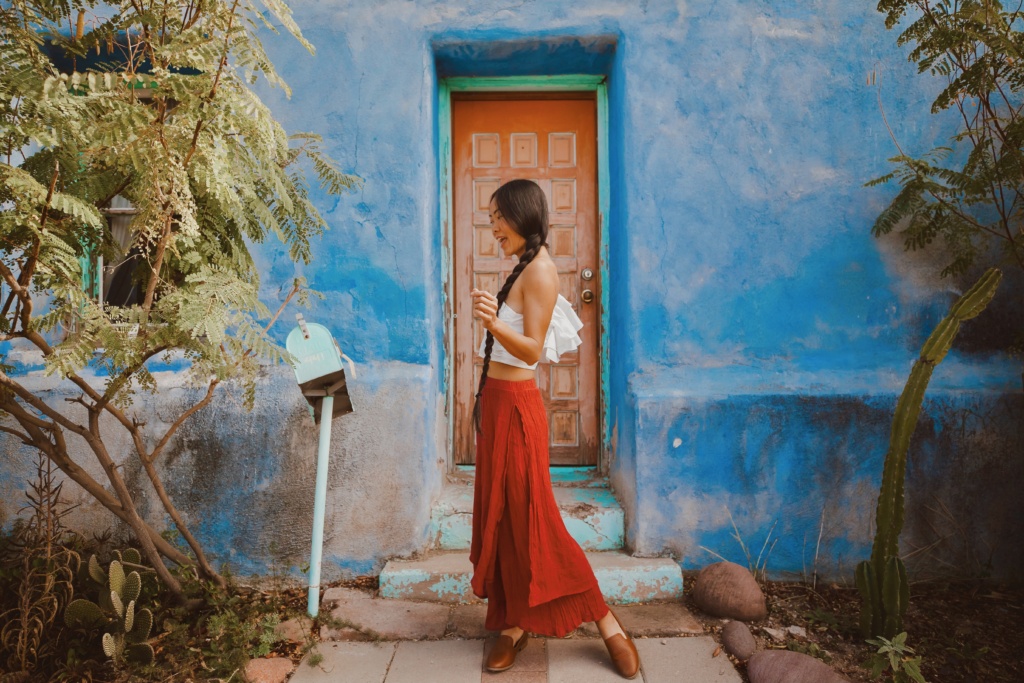 Vibrantly colorful walls, rustic doorways, and thriving cacti all play into the charm that makes this neighborhood a top location for pictures.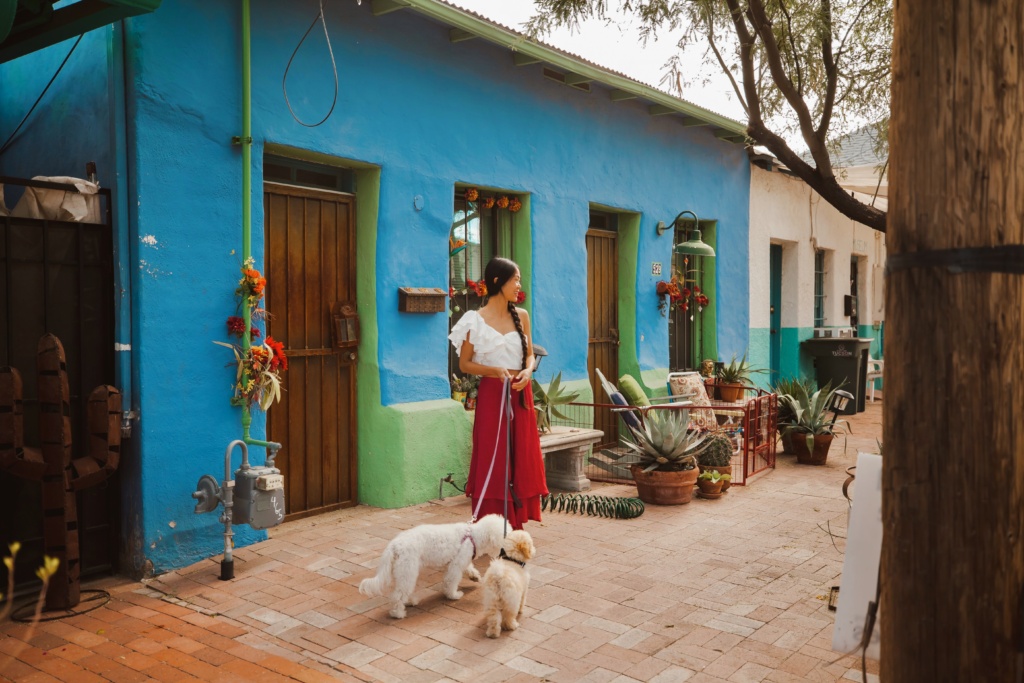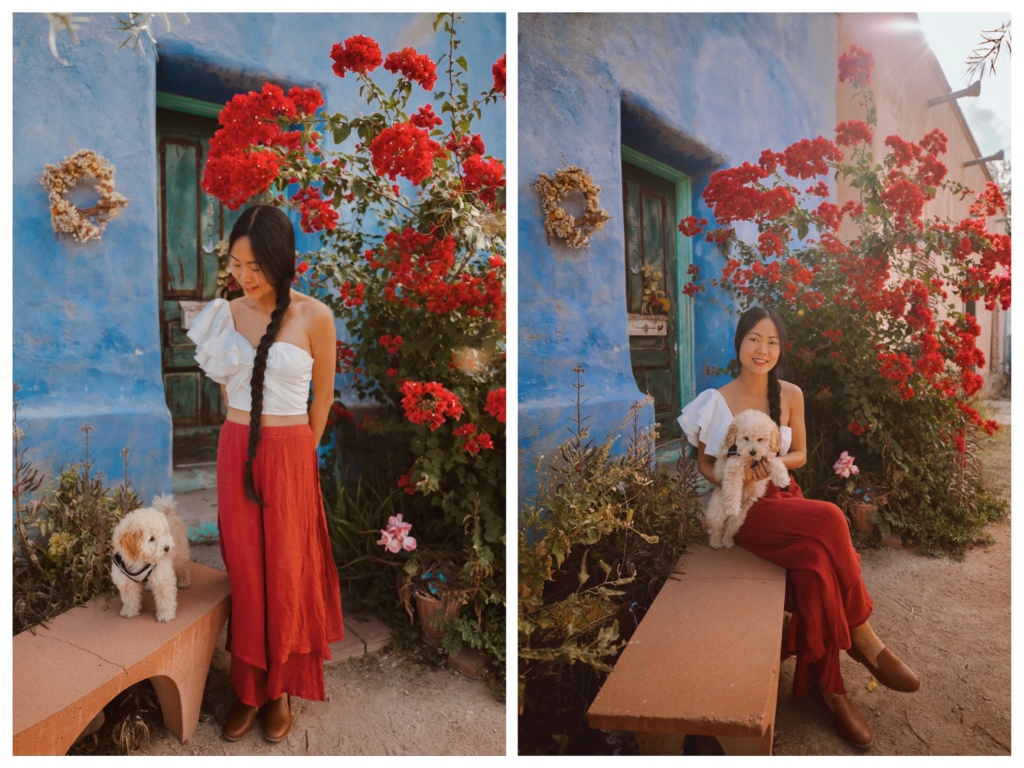 The traditional Sonoran homes and businesses feature adobe facades in bold, bright colors that reflect the free spirited personalities of Tucson residents. For the best photos, plan to visit around midmorning when the natural light is at its best.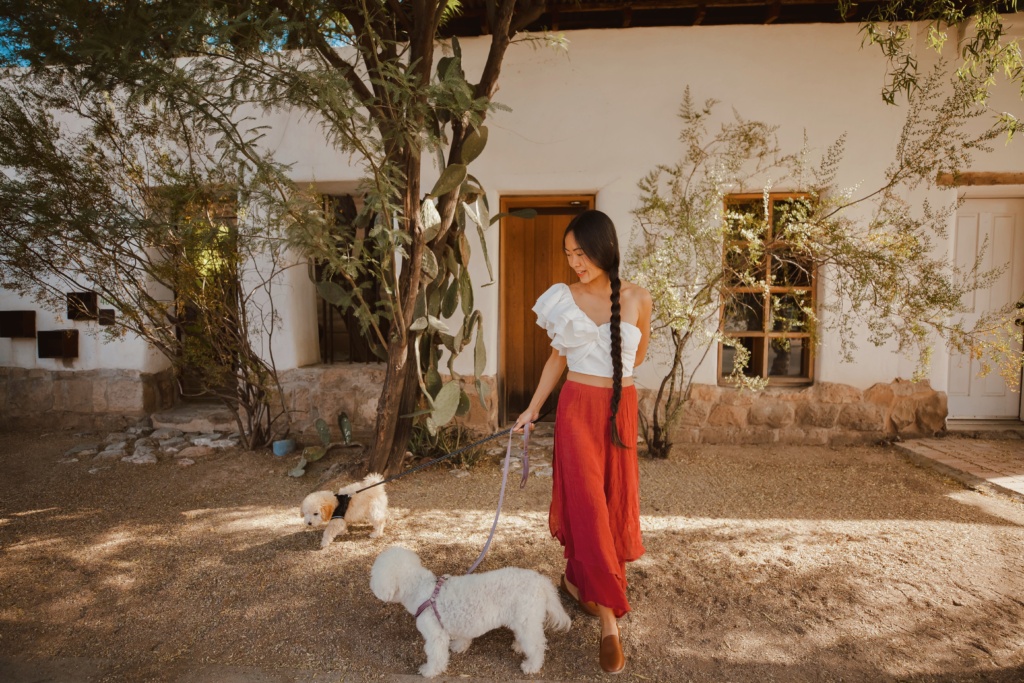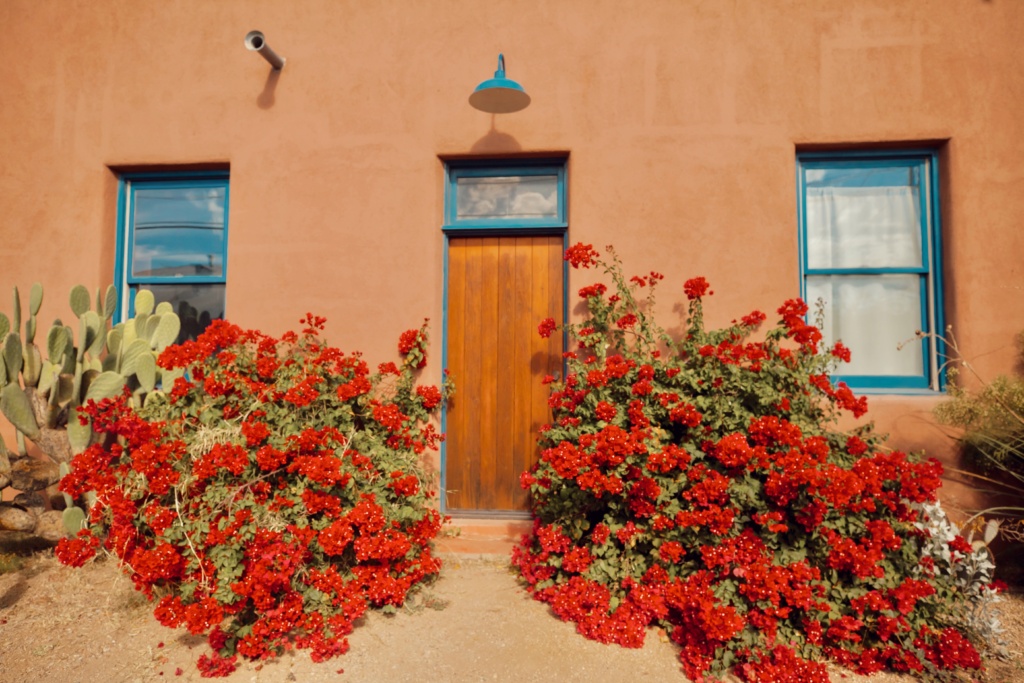 As we wander the quiet streets, we spot colorful murals and bright chili pepper ristras hanging in doorways. The diversity of this neighborhood makes for a fascinating walking and photo tour.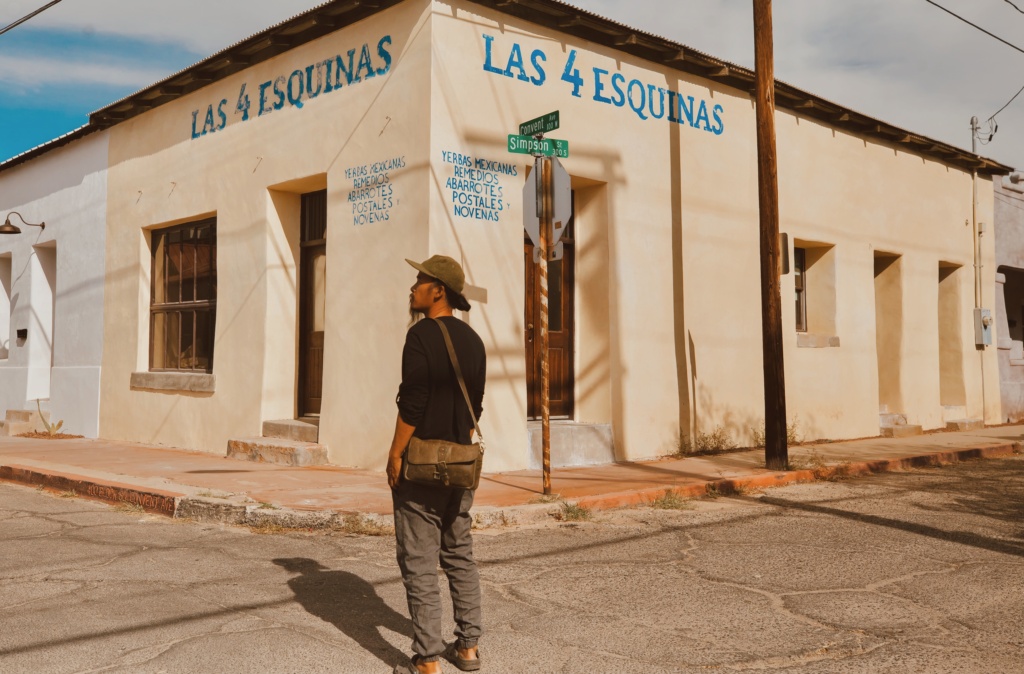 To get to the Barrio, it is better to get into your car and park around Cushing Street. For more Sonoran style houses visit the following barrios: Barrio Anita, Barrio Santa Rosa or Barrio San Antonio.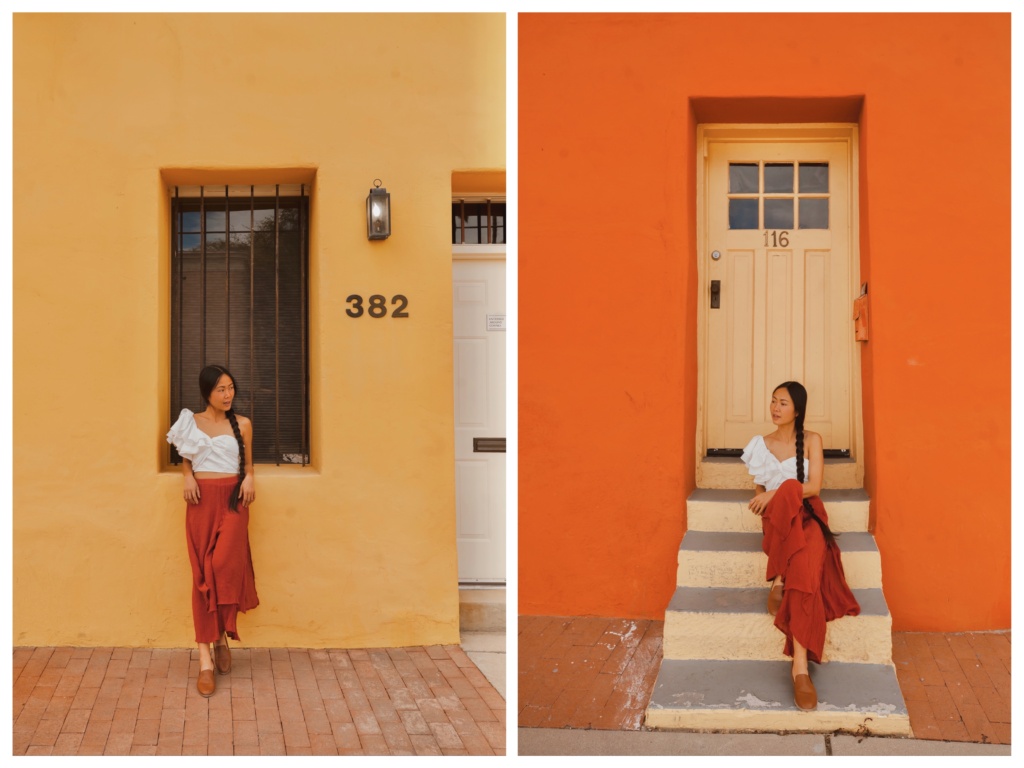 These historic homes all give Tucson a unique character, compared to the relatively bland and unvarying style of modern houses across America.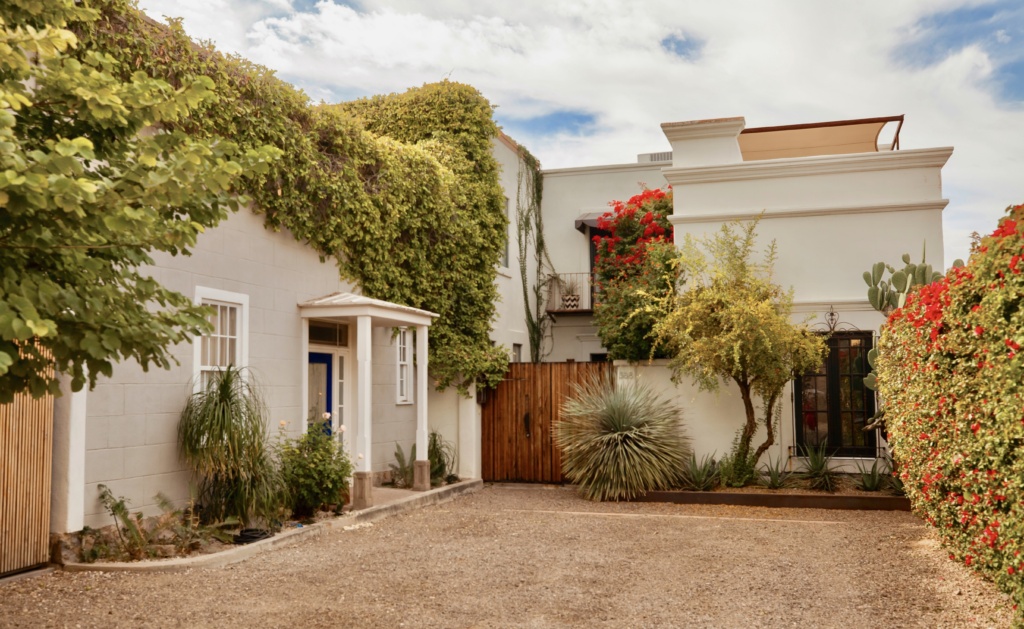 This neighborhood is truly a hidden gem. The images we share here are but a small representation of the old architectural styles that are now preserved by private individuals and families.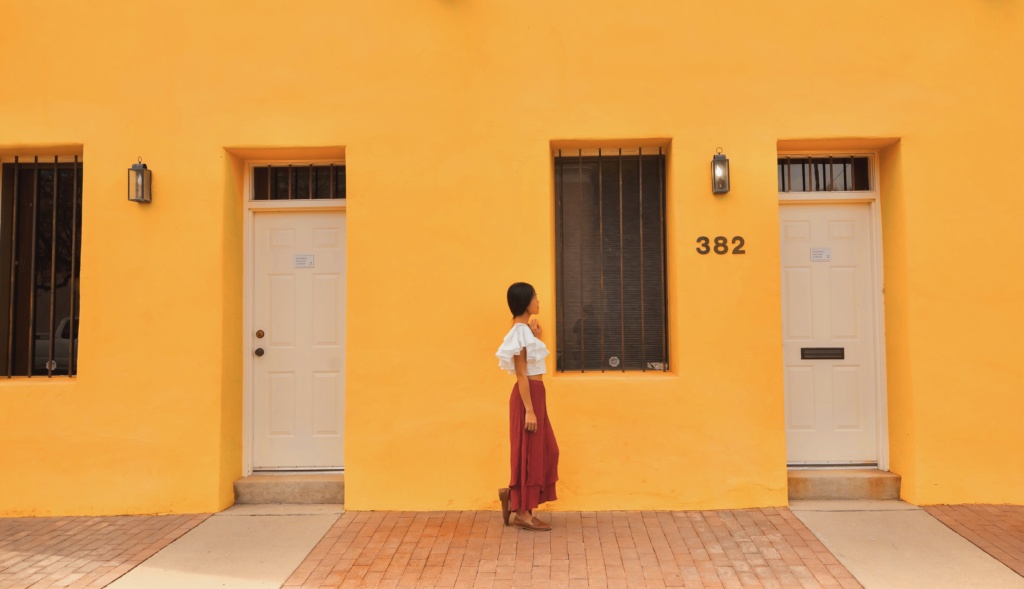 From saguaros to historic buildings, Tucson is a city full of unique beauty.