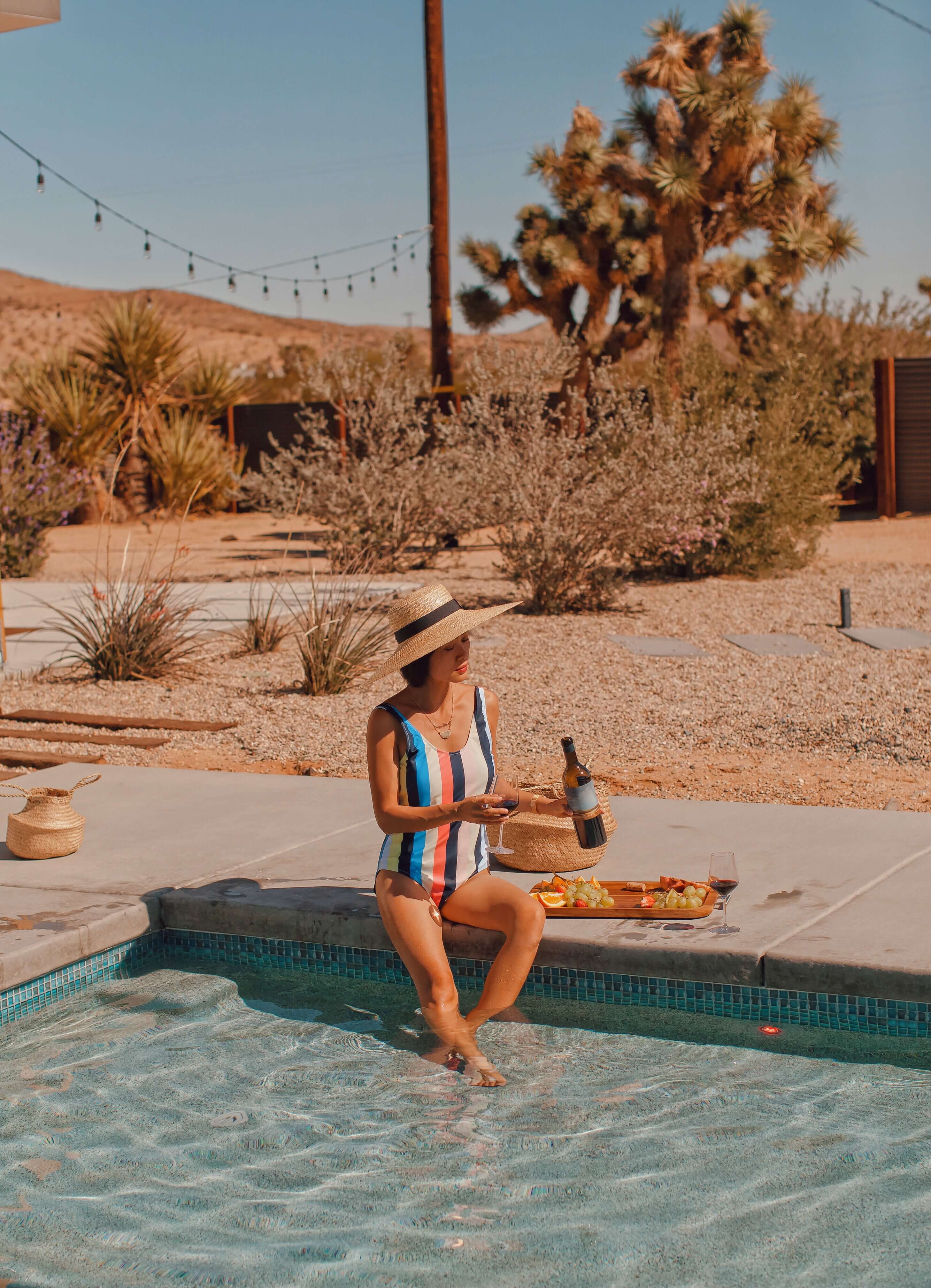 Review of The Serenity Escape-Joshua Tree Airbnb
Joshua Tree has been well known for its Wild West vibes of the modern-day frontier. This region has long been a haven for artists, writers, performers, and musicians….but lately Joshua Tree has attracted more people and become the new hip destination in SoCal. There's something about the barren landscape that brings a sense of peace and solitude and, at the same time, provides endless opportunities for adventures! Just two and a half hours (140 miles) east of Los Angeles on the 10, Joshua Tree is close enough for a weekend getaway! Although the area lacks hotels, it has so many lovely options on Airbnb. If you want to combine seclusion with luxury, then the Serenity Escape is the perfect place for you!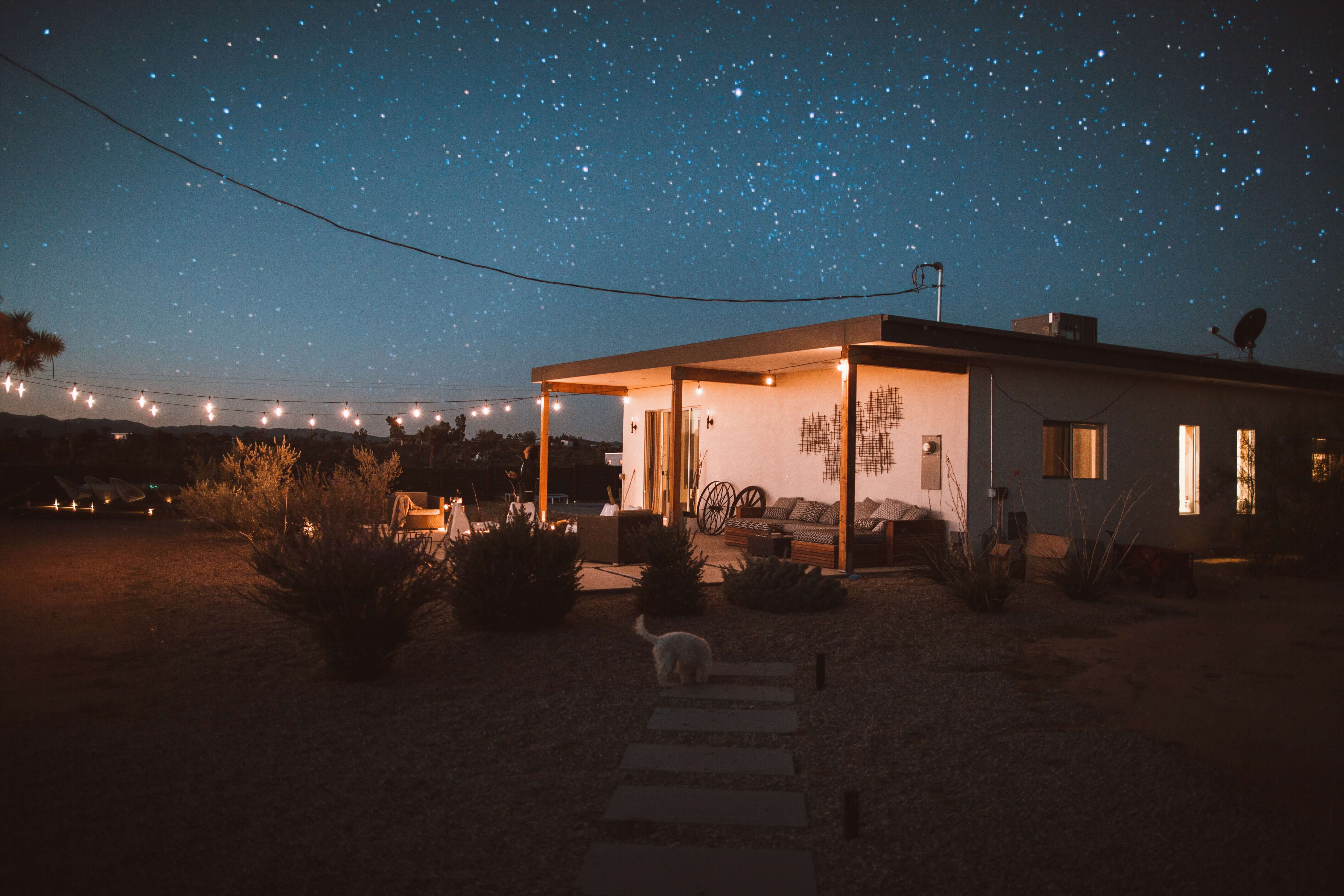 Located 15 mins from Joshua Tree National Park Visitor Center but only a few minutes to downtown restaurants and shops, the Serenity Escape is ideal in that it feels isolated and secluded, but everything is close by for whatever you need, allowing you to experience the desert at its best! We love that the house is located off the beaten path, on a quiet dirt road far enough away from the nearest neighbors. Very private! The secure surrounding gate made us feel like we were in our own little piece of paradise. Their state-of-the-art security system and surrounding gate made us feel very safe in seclusion!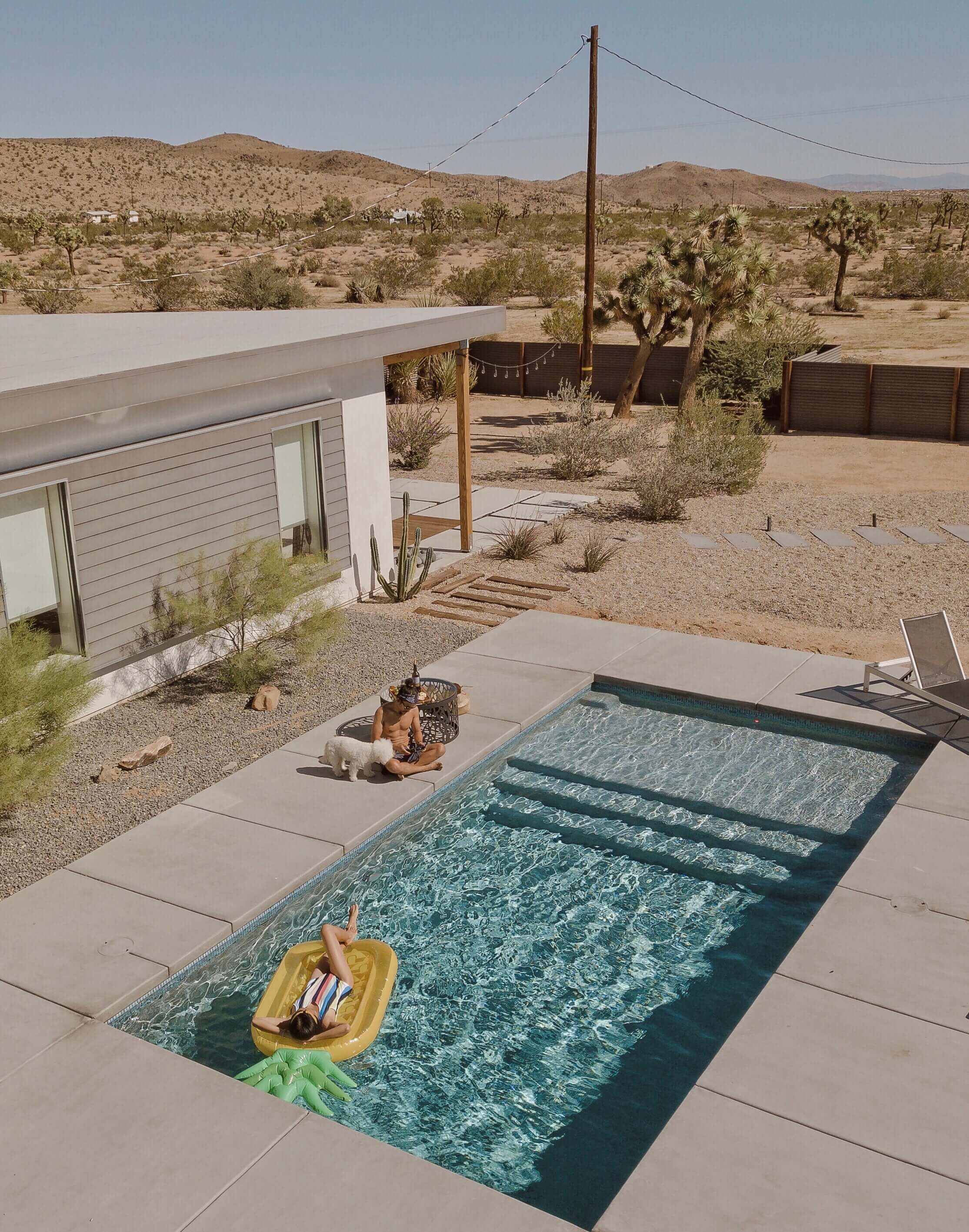 As soon as we entered the gate we felt at home. This place is immaculately put together with a great design and attention to detail! You can tell that the owners, Oded and Rachel, really put their heart into designing their lovely home! The craftsmanship is flawless and the decorations are extremely tasteful. During our stay we never felt we were in a rental; truly wishing that this house were ours!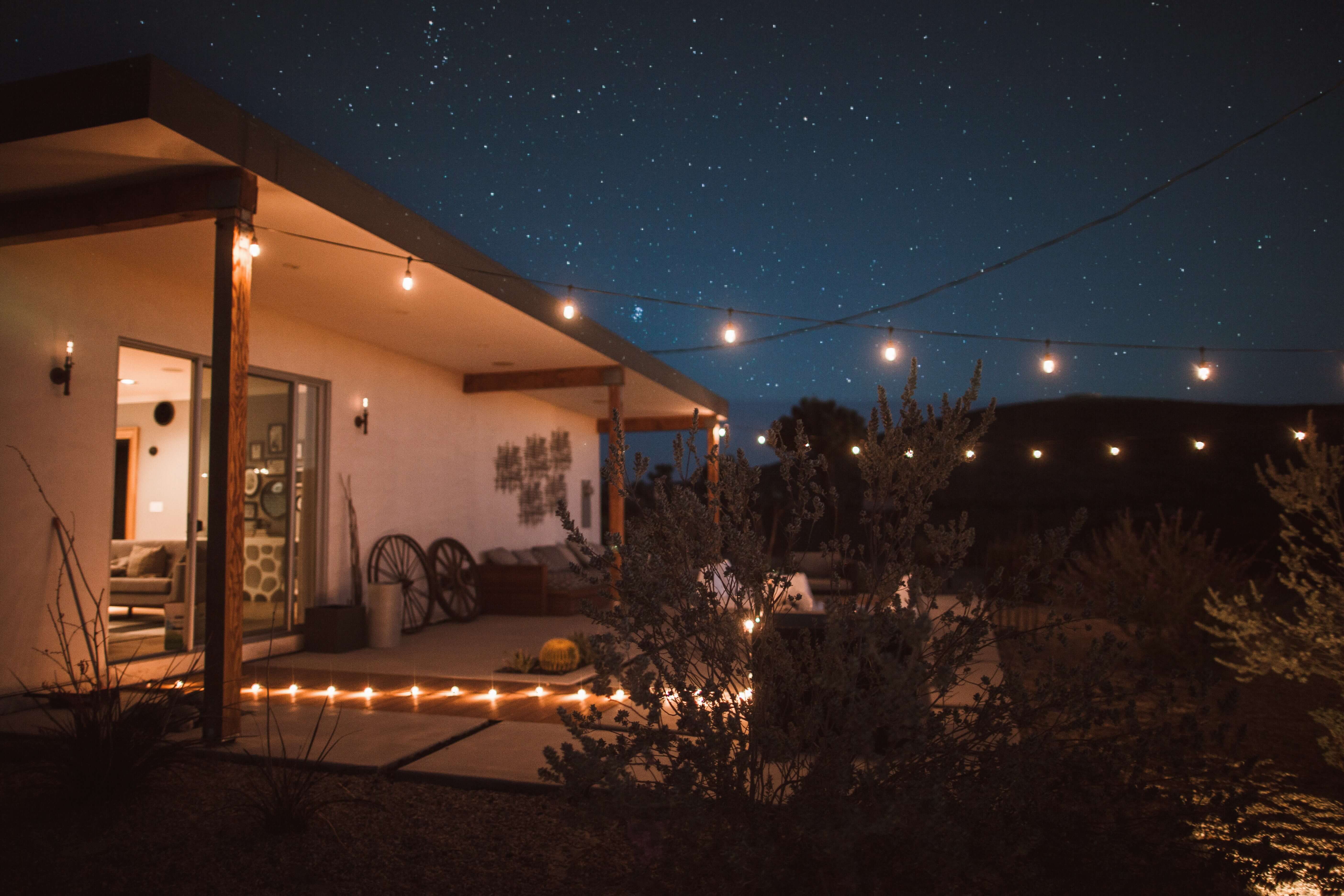 Oded and Rachel were kind and dedicated hosts. Their communications were prompt, clear, and very helpful. We arrived to a beautiful setting with a welcome bottle of wine, bath robes for each of us, and little surprises here and there throughout the night!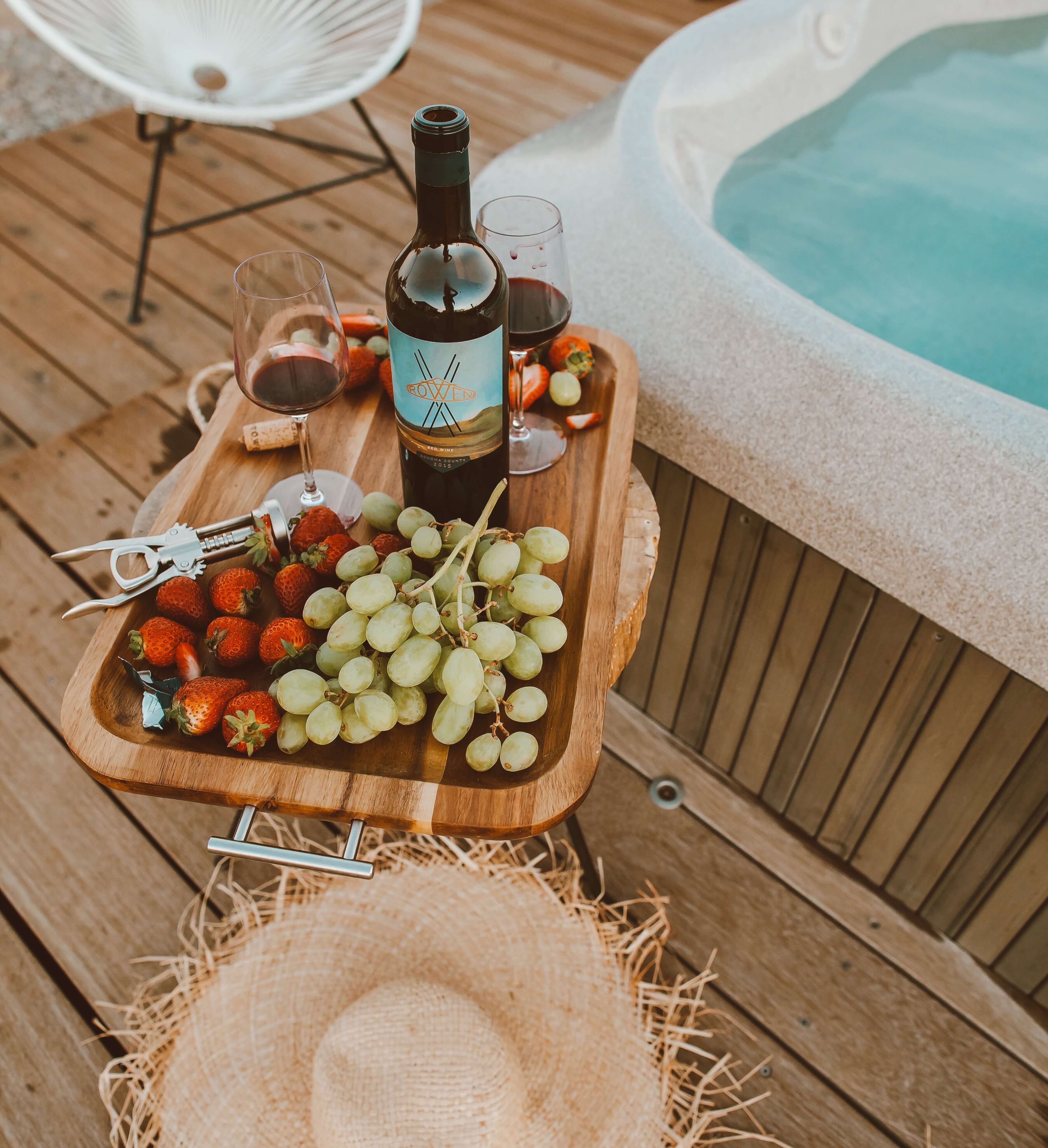 One of our favorite aspects was their chef's dream kitchen which is fully stocked and equipped. This was perfect for cooking romantic dinners without having to worry about purchasing kitchen staples (salt & pepper, oil, sugar, sauces,…) or worrying about proper kitchenware!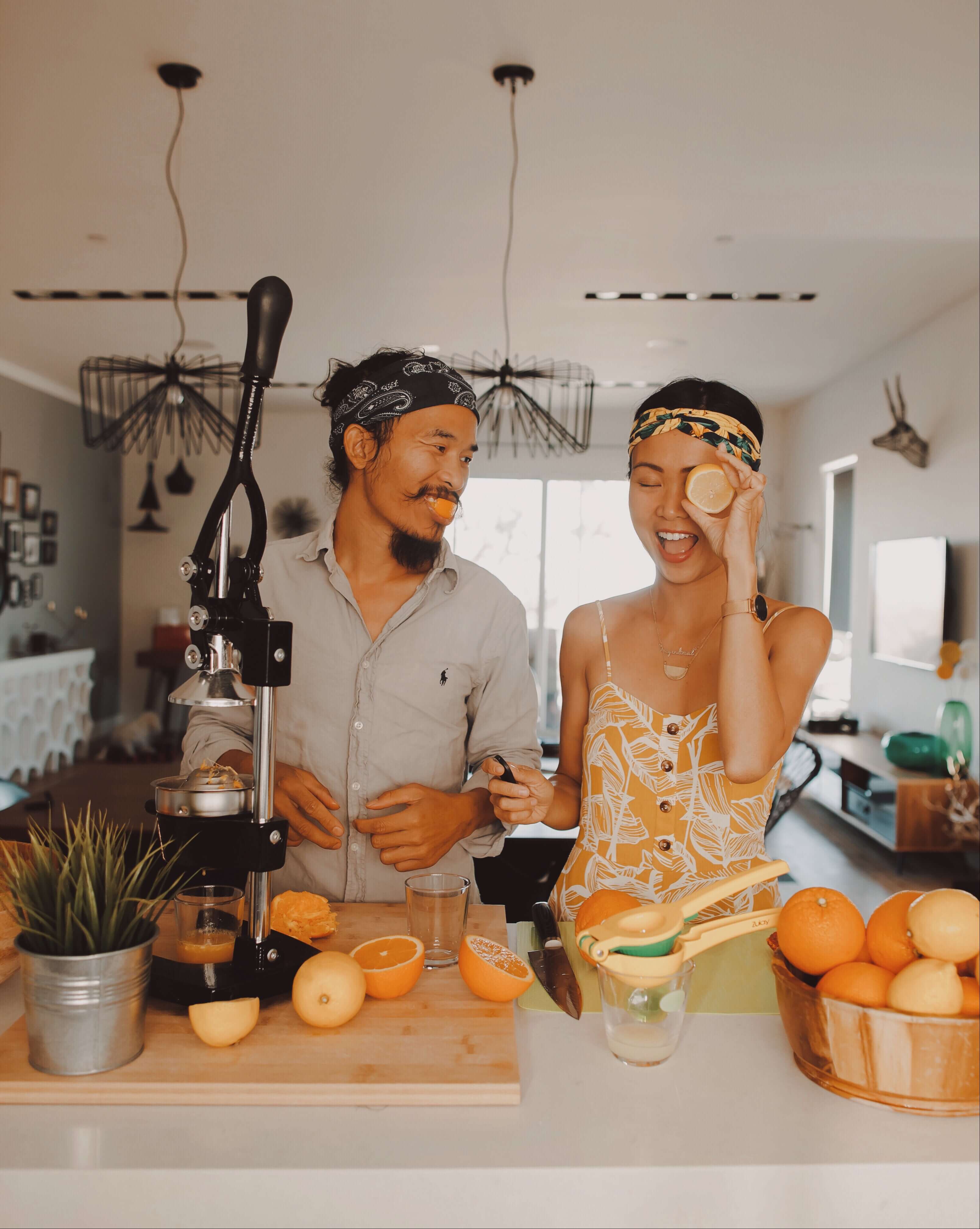 I was pleasantly surprised to find a wide arrays of carefully-selected premium spices and seasonings ranging from organic virgin olive oil to Vietnamese fish sauce. You can tell that a lot of love and thought went into every detail in the home.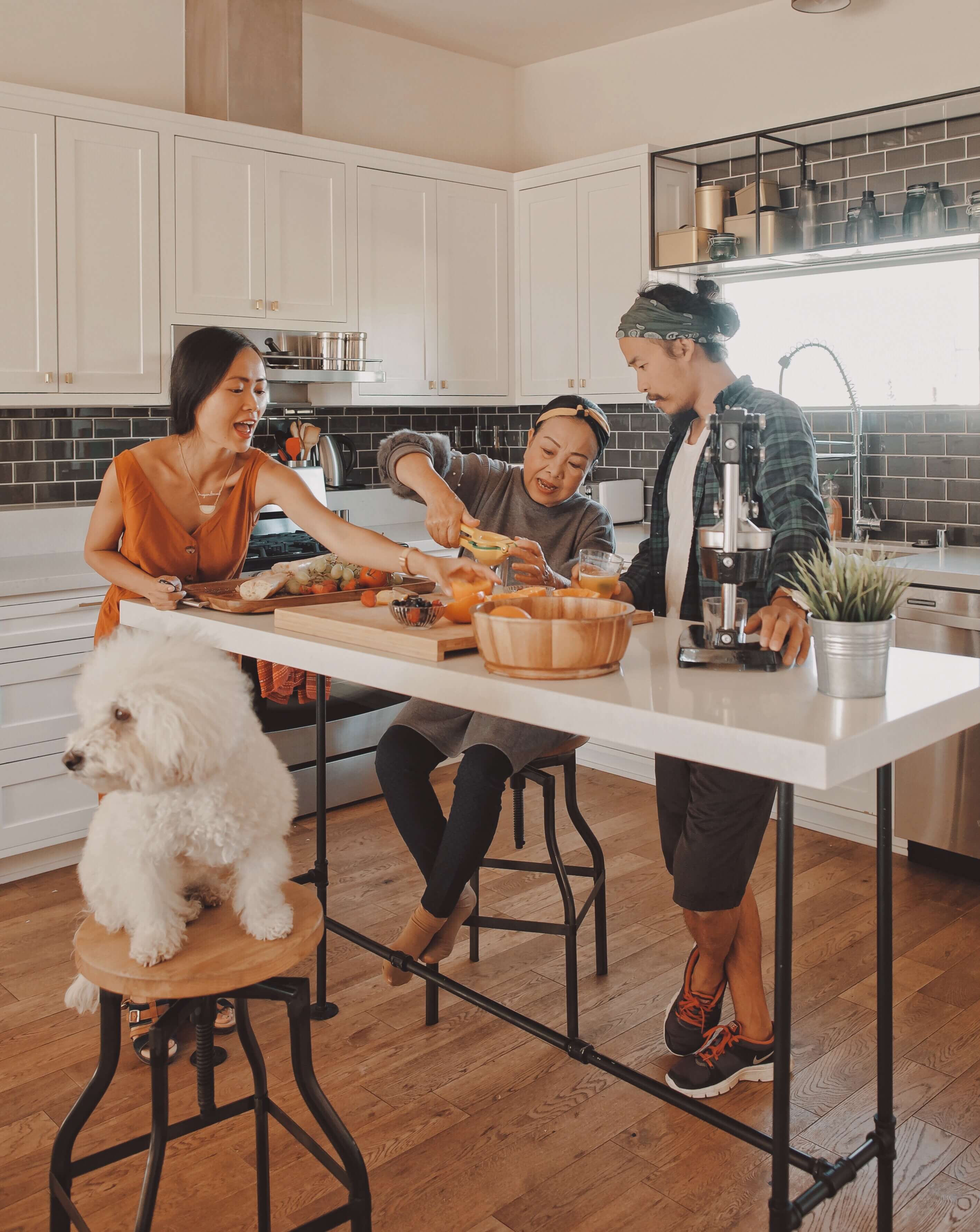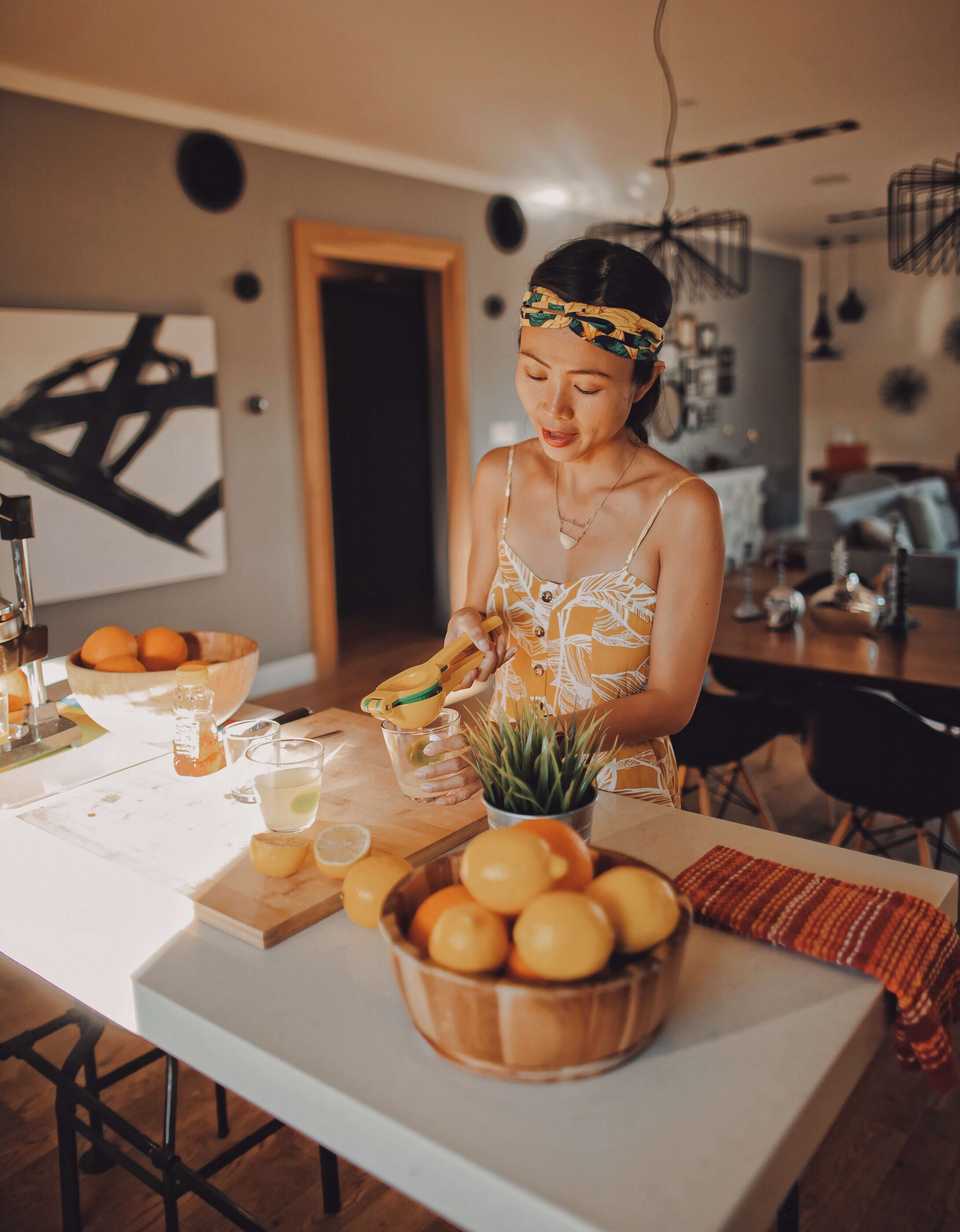 The open floor plan is so great for cooking and relaxing. There are windows throughout the house to let in natural light and dessert views.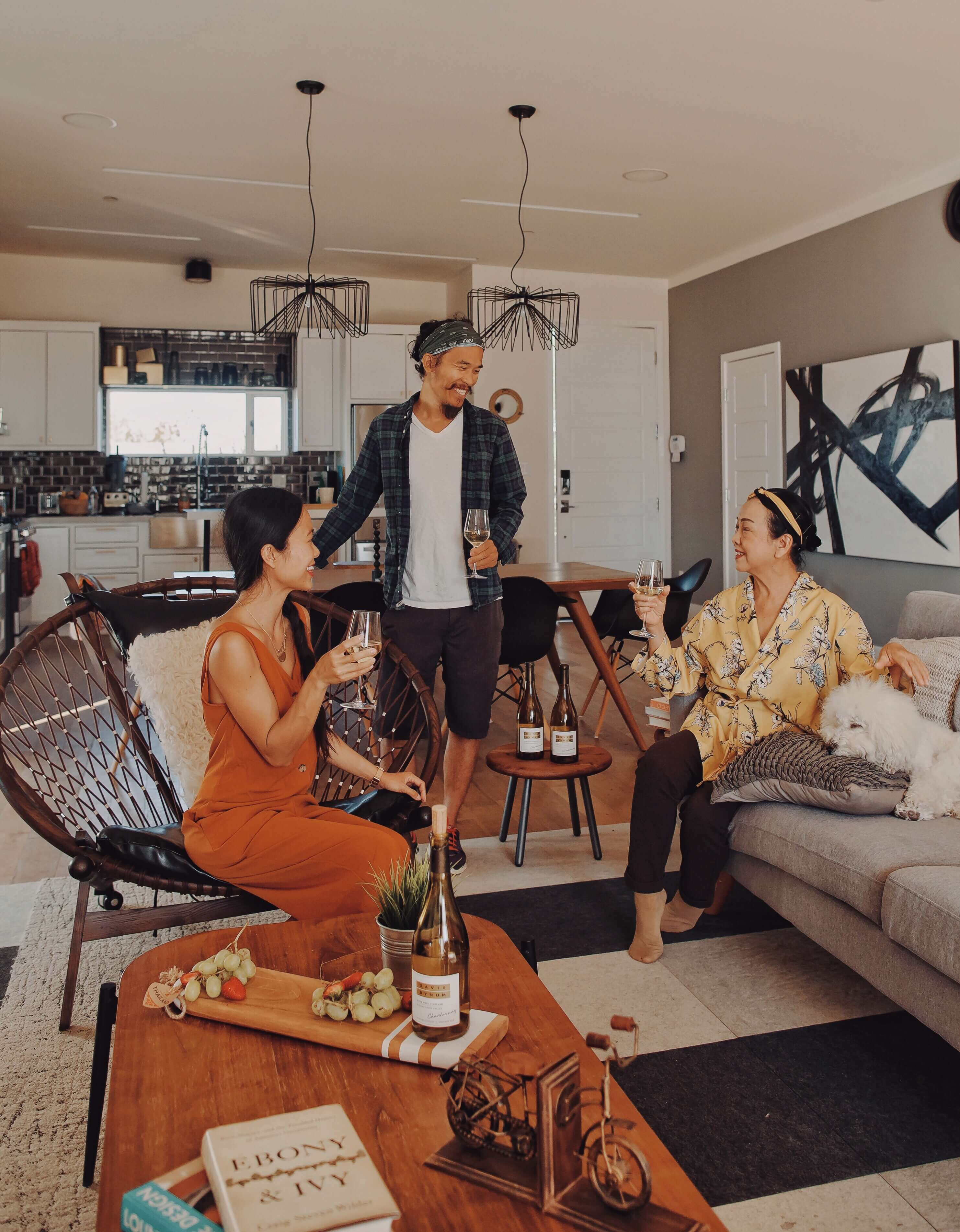 We loved that we could hook up our iphone and play music on their speaker system (indoor and outdoor)! They provided games, a record player, towels for the jacuzzi rolled neatly and placed at the end of the beds, and shampoo/conditioner/body wash. They thought of everything to make it a stress free, relaxing and magical weekend in the desert.
The two bedrooms with their own bathrooms is such a bonus. The bedrooms had comfortable mattresses and cozy but efficient closets!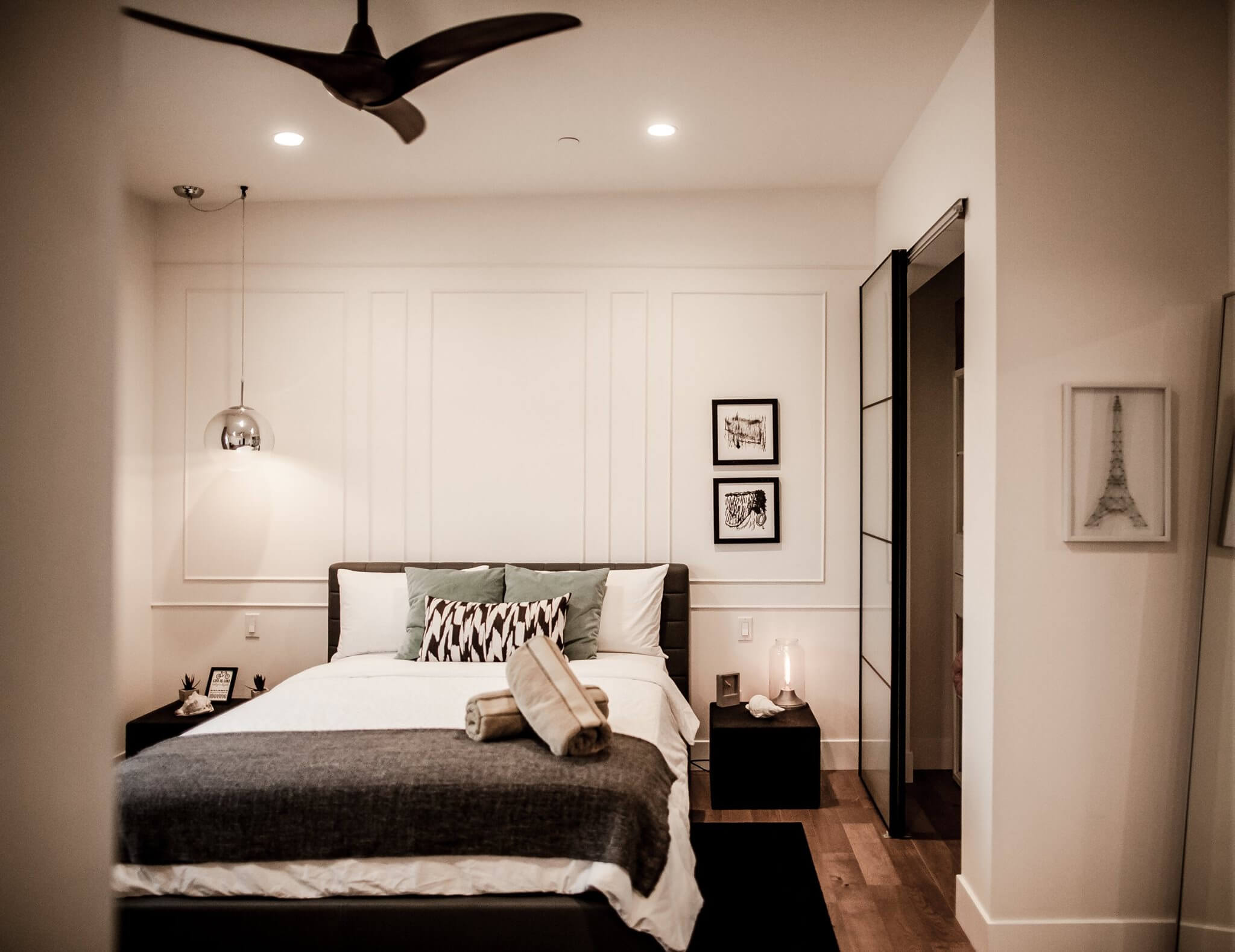 The outdoor space is huge and private because it is fenced off but still feels open and vast. The patio area has comfortable couches and fire pit! We watched extraordinary sunsets and enjoyed the morning sun streaming through the patio while listening to music on outdoor speakers!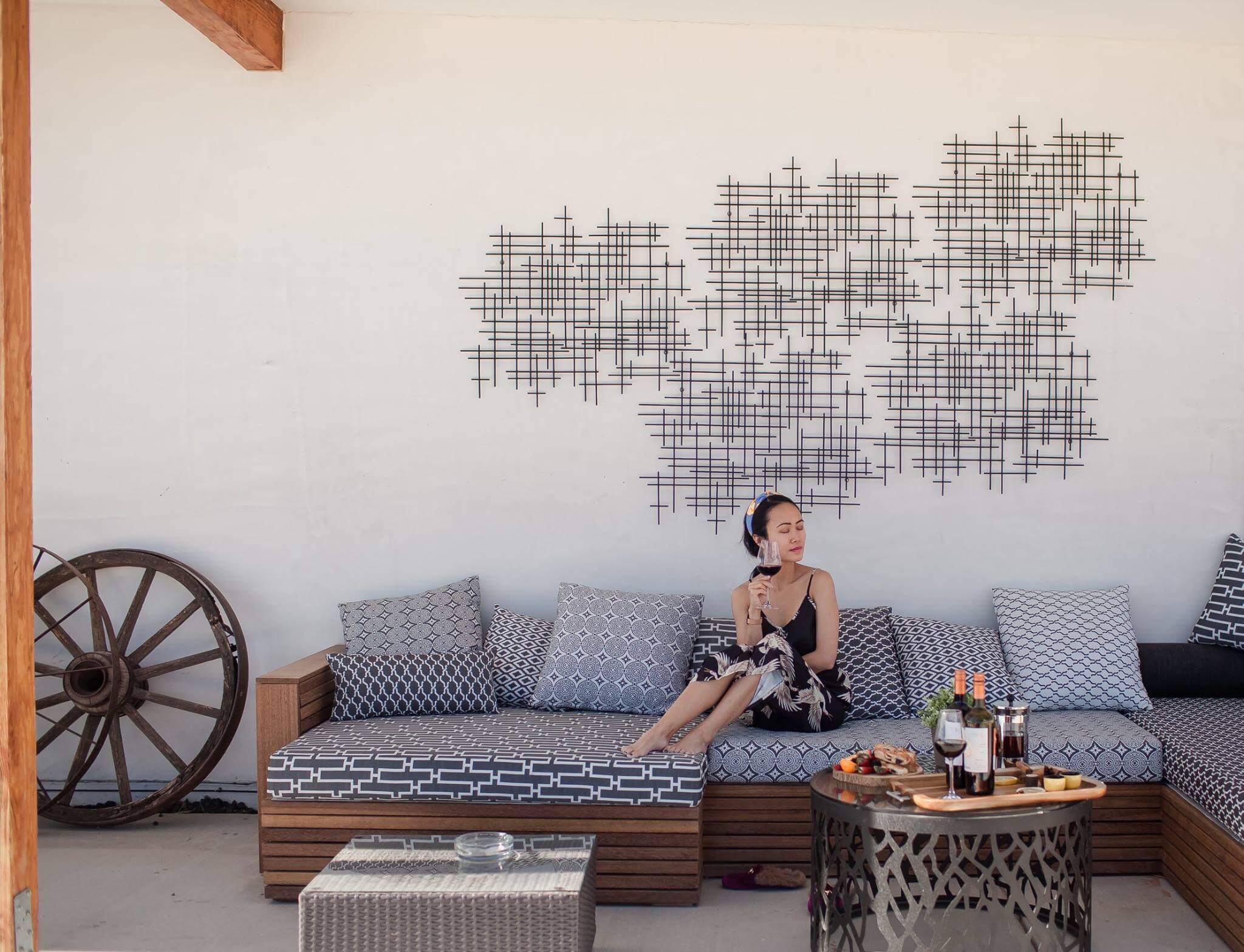 The jacuzzi and pool added to our indulgent moments. It was perfect end to our day hiking in Joshua Tree and for gazing the night sky and the stars. On our first evening, we sat in the jacuzzi, drinking the bottle of wine the owners had thoughtfully left for us, watching the magical starry sky and enjoying the beautiful outlooks across the Yucca valley with many Joshua trees!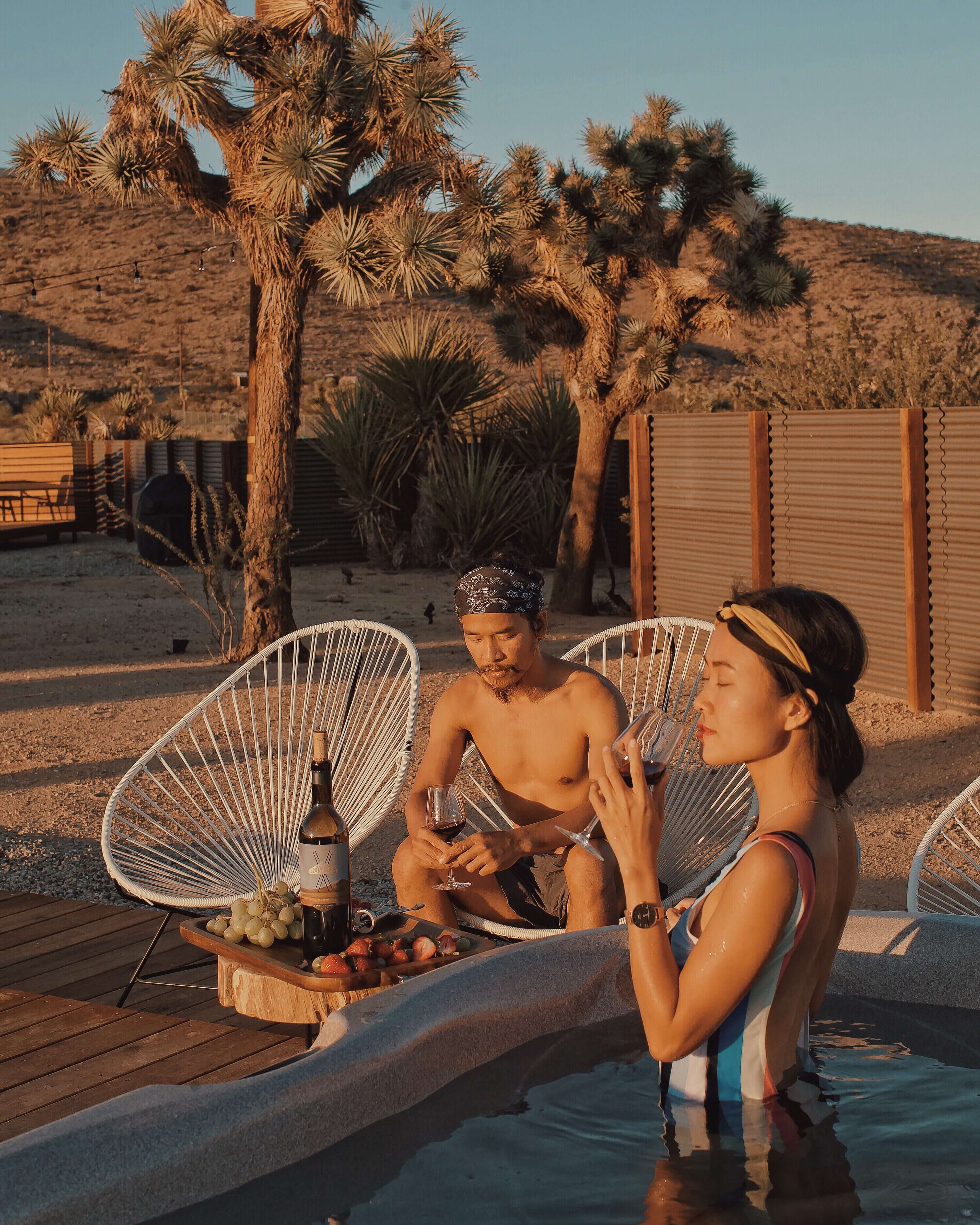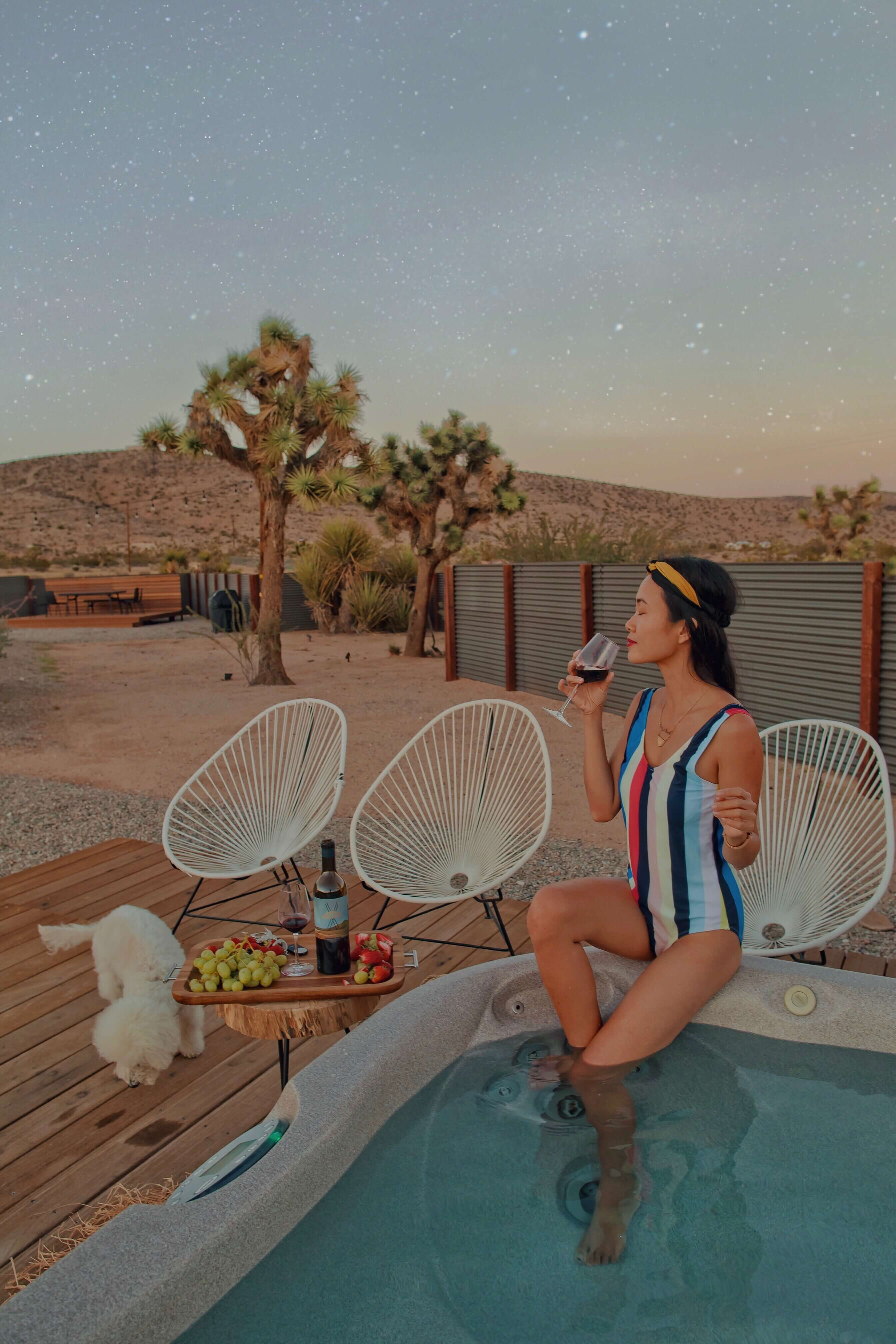 We completely fell in love with the house and the area. Joshua Tree is such a magical place and we feel so grateful to have experienced it from this lovely house! Oded & Rachel made sure we had all the comforts of a home with tasteful extra touches. I highly recommend staying at the Serenity Escape, especially for those who truly appreciate beautifully designed homes.
Rental Information
• Property Type: House, 1,400 ft open space / high ceiling
• Meals: Guests Provide Their Own Meals or A private chef can be arranged upon request and availability
• 2 Bedrooms, 2 queen beds, 2 baths, 2 air mattresses, 6 guests
• 2 nights minimum rental on weekends.
• Suitability: events allowed, family/kid friendly, non-smoking
•$180-$240 per night
Use my exclusive discount code "MayJT" for $50 off your stay when you book the Serenity Escape on Airbnb for over 2 days (valid until December 1st, 2018). Book your stay here
***Thank you to The Serenity Escape for kindly sponsoring this post. All opinions are 100% honest & completely my own.