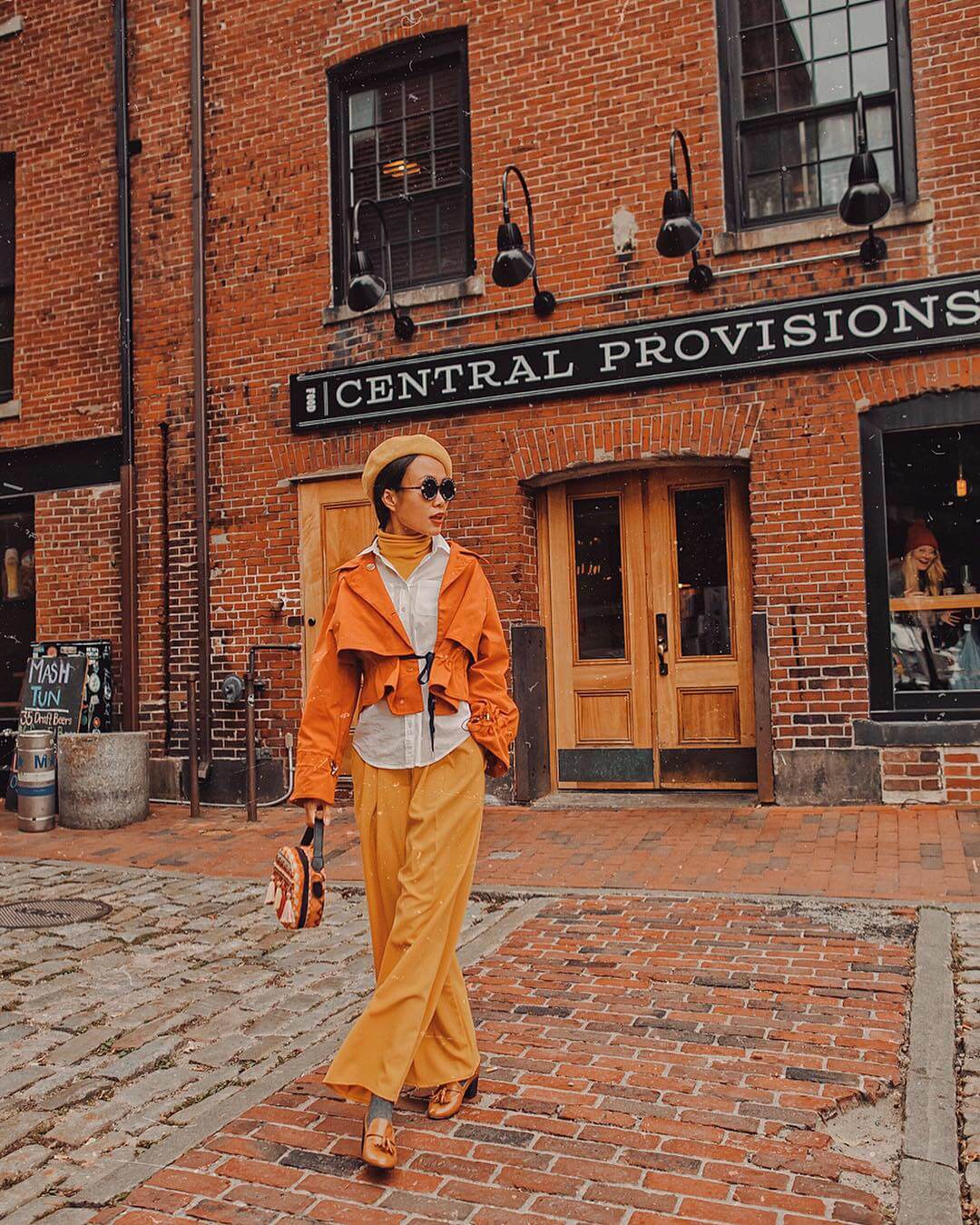 Planning the Perfect Maine Fall Getaway
When the air starts to become crisp and the leaves begin to change, it's time to take a trip to Maine. It's an iconic time of year for an iconic region. Maine is beautiful in the summer, but it gets even better in the fall when the entire state erupts in vivid shades of red, orange and yellow. But fall colors aren't the only reason to visit Maine in autumn. Maine is also the land of delicious butter-soaked lobster rolls, and it's the living postcard of lighthouses dotting a rocky coastline and blueberry patches. There is more than one way to enjoy Maine fall foliage this autumn. In this post I'm going to share with you some useful tips to plan your perfect Maine fall getaway.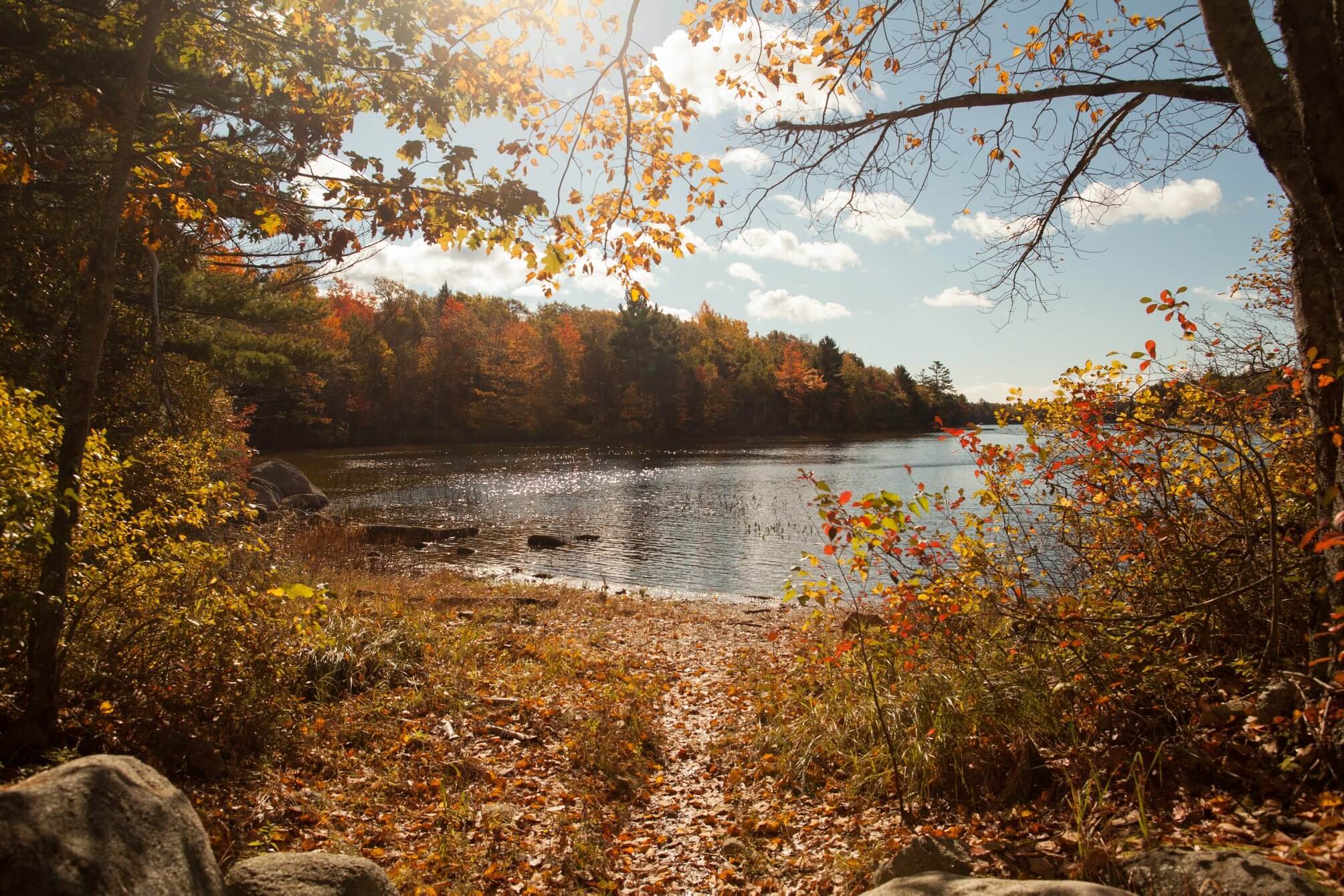 Best Time to Catch the Famous Foliage
When you're planning your leaf peeping trip, you want to be sure you're picking the best time to visit. Fall foliage peak times begin in late September and end around the last week of October. During this window, the area is awash with warm colors and the natural hues of autumn. Colors can be brilliant two weeks before and after peak and even different from one region to another.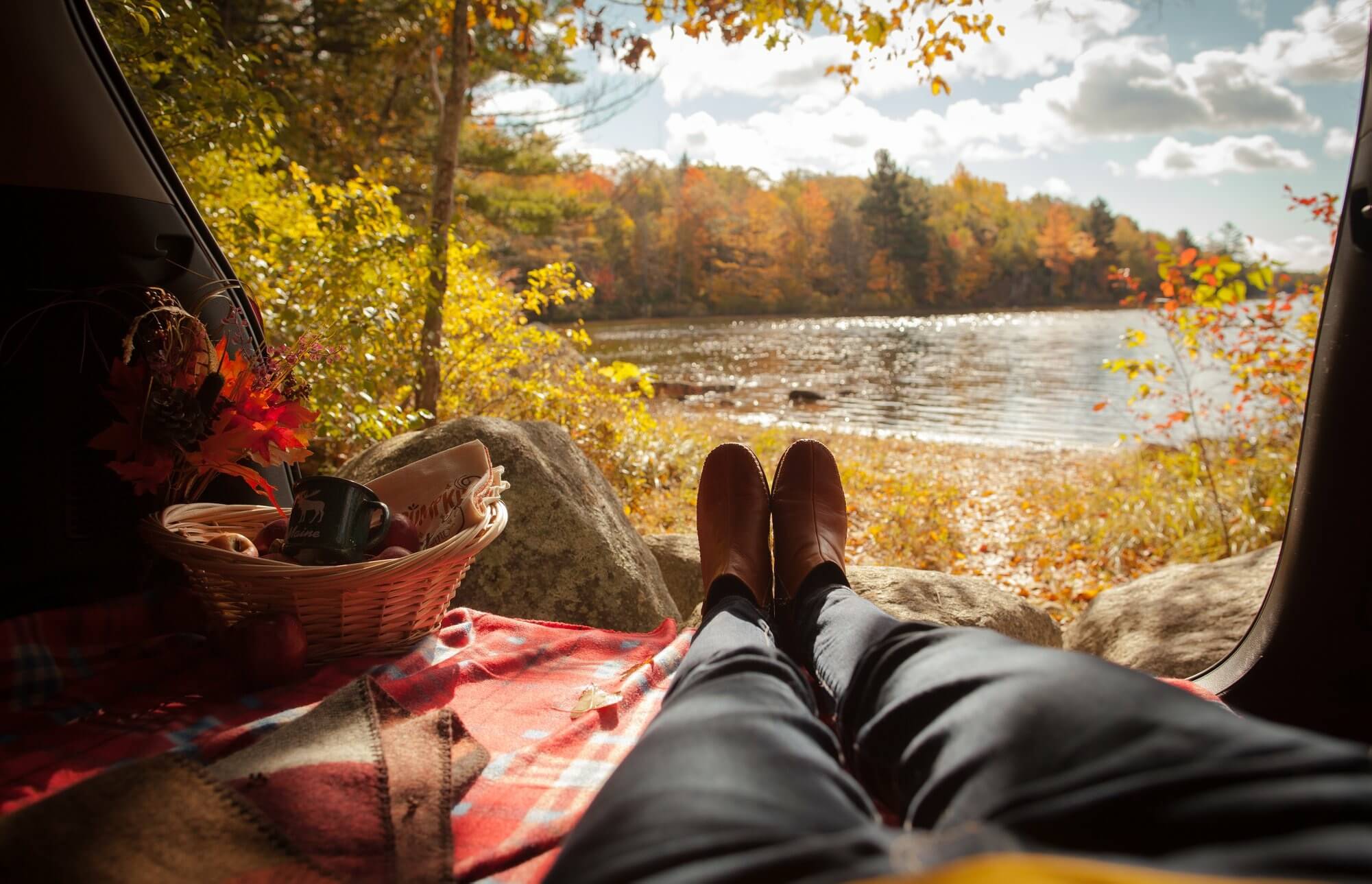 Most people want to see peak foliage – this is the time when the leaves are their most brilliant colors of mixed yellow, orange and red. But timing can be tricky. Too early and the leaves won't have changed colors yet. Too late and they will have already fallen off the trees. That perfect in-between time doesn't last long and nailing it is difficult. Traditionally, Columbus Day (the second Monday in October) weekend is considered the best time to visit for great foliage color
Best Way to Explore
One of the best ways to see Maine and its variety of small towns is by renting a car, There are so many great scenic drives you can take. Classic townscapes, rocky shorelines, sandy beaches, and picturesque downtowns make traveling US Route 1 along the coast of Maine the most interesting and scenic road trip in America.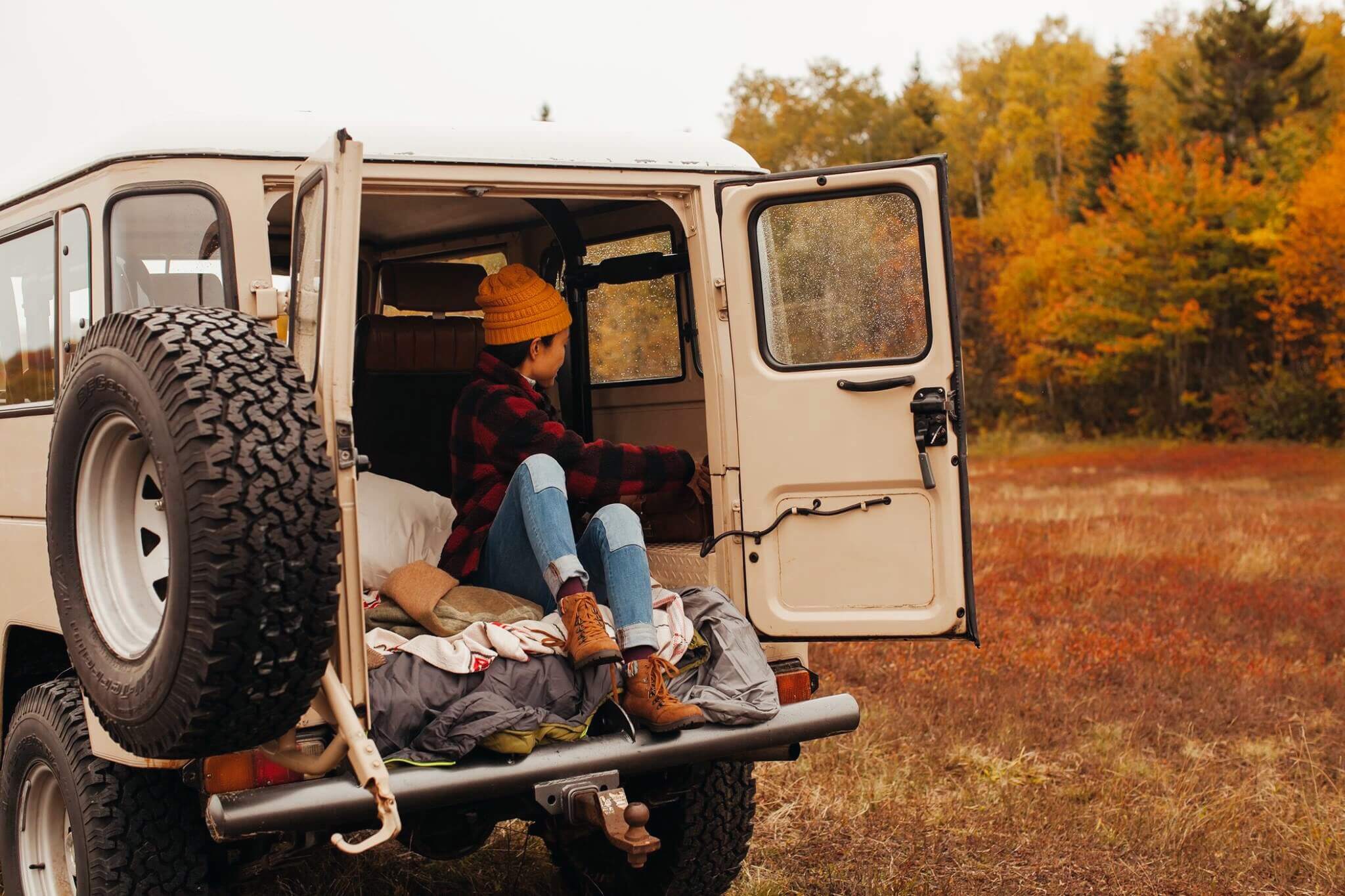 Maine enjoys an abundance of natural attractions including an estimated 5,000 miles of coastline, Acadia National Park (2nd most visited park in USA), 65 lighthouses, and largest harvests of lobsters and blueberries in the United States. A Maine coastal road trip is on nearly everyone's bucket list.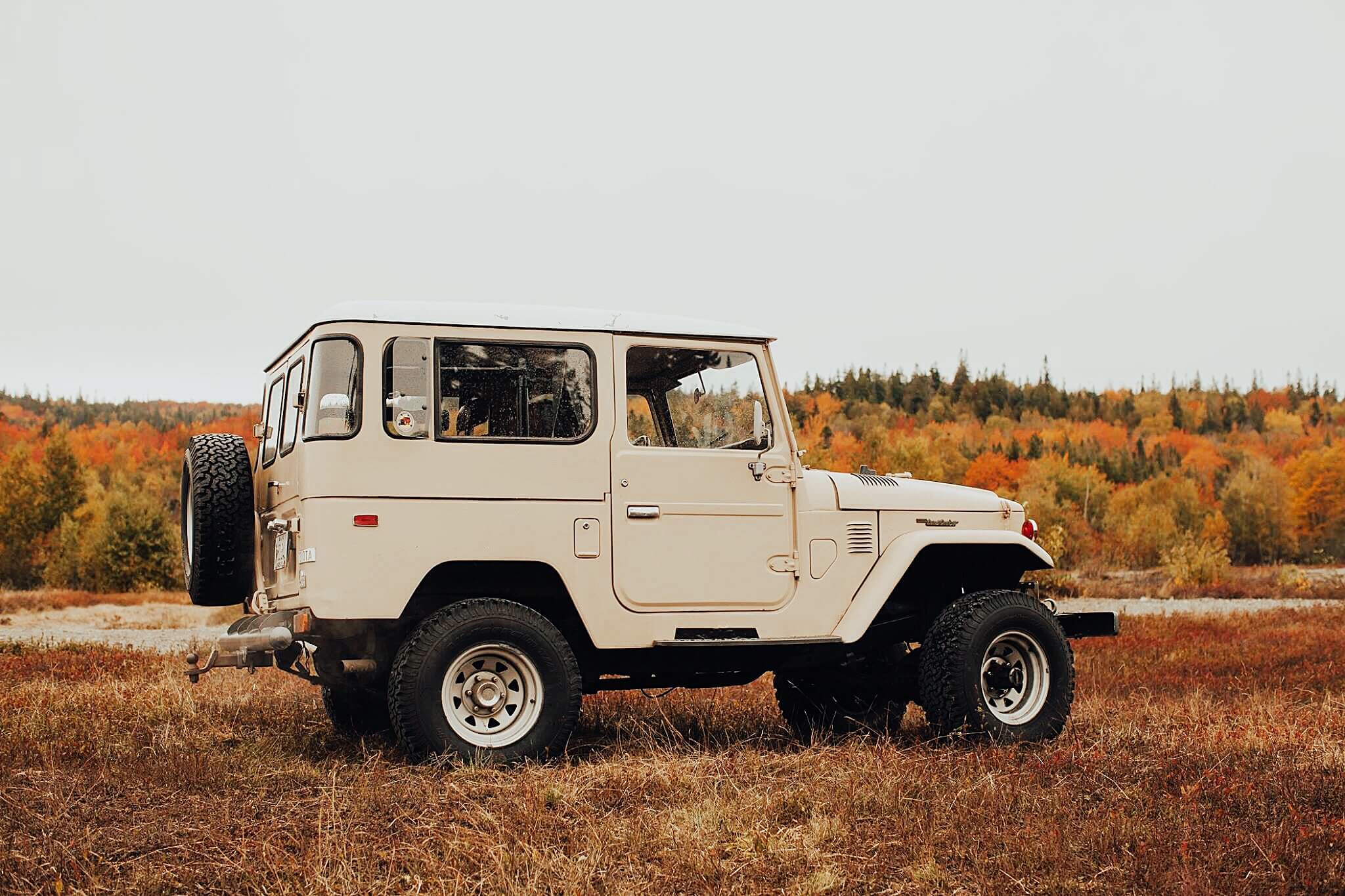 Best Destinations to Visit
Basically, your main challenge when planning a fall vacation in coastal Maine boils down to this: Where to start? Here's an entirely list of my favorite destinations—some places I enjoy returning to time and again.
Portland
Portland is a historic fishing village with a quaint modern charm. The downtown area of Portland offers an eclectic mix of an old port city combined with a modern artistic vibe with a growing foodie scene, art on every street corner, and craft breweries for days.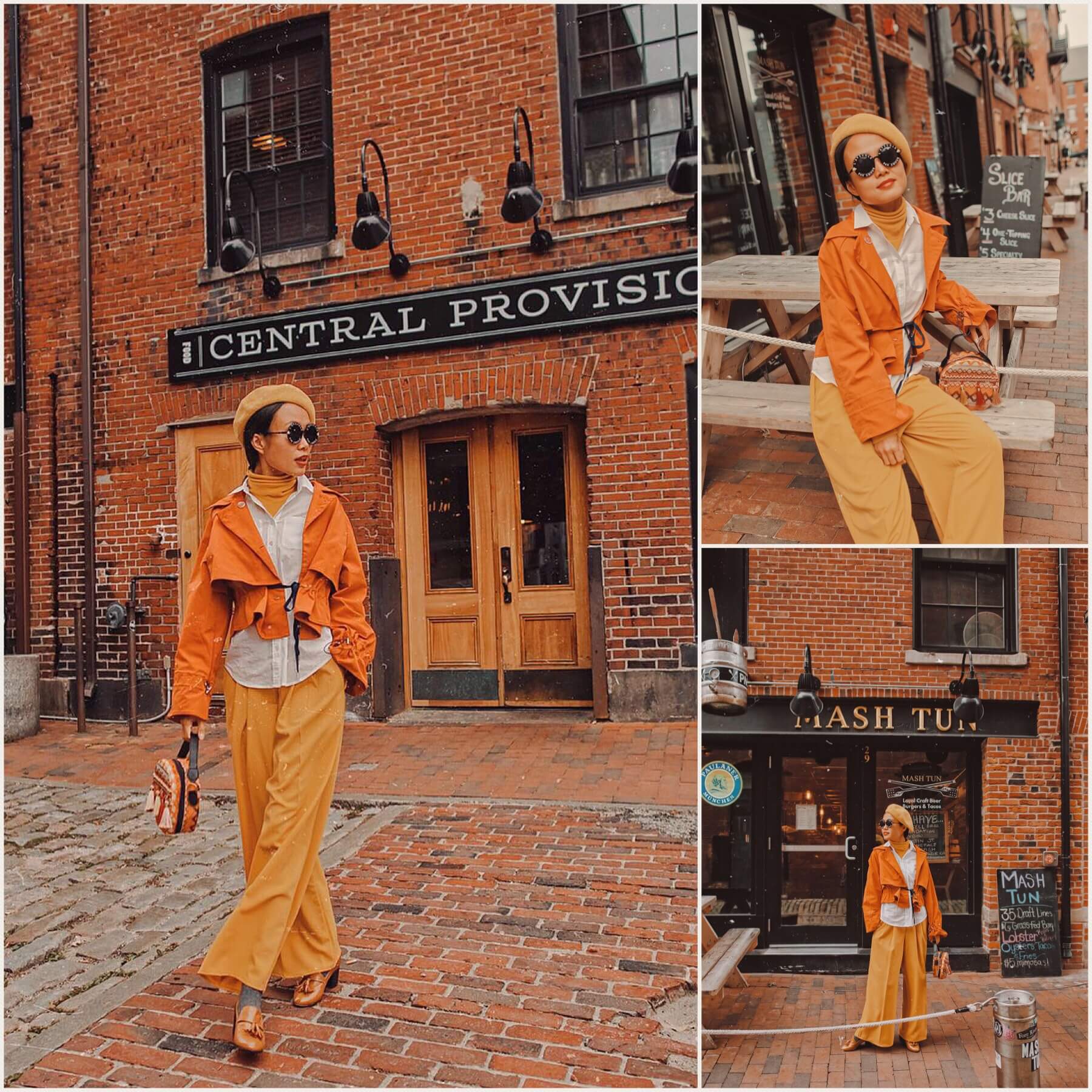 There are so many things that we love about Portland: the ocean, the historic downtown, the people, the simpler pace of life, and the food. Bon Appétit Magazine recently named Portland as the "Foodiest Small Town in America."
Places to eat in Portland
Eventide Oyster Co.: It's likely you'll have to wait for a table—or, even better, a seat at the concrete oyster bar. This is the best oyster bar in town. Eventide serves at least a dozen or more oyster varieties every day and the oysters are beautifully fresh and they offer inventive accompaniments like homemade kimchi.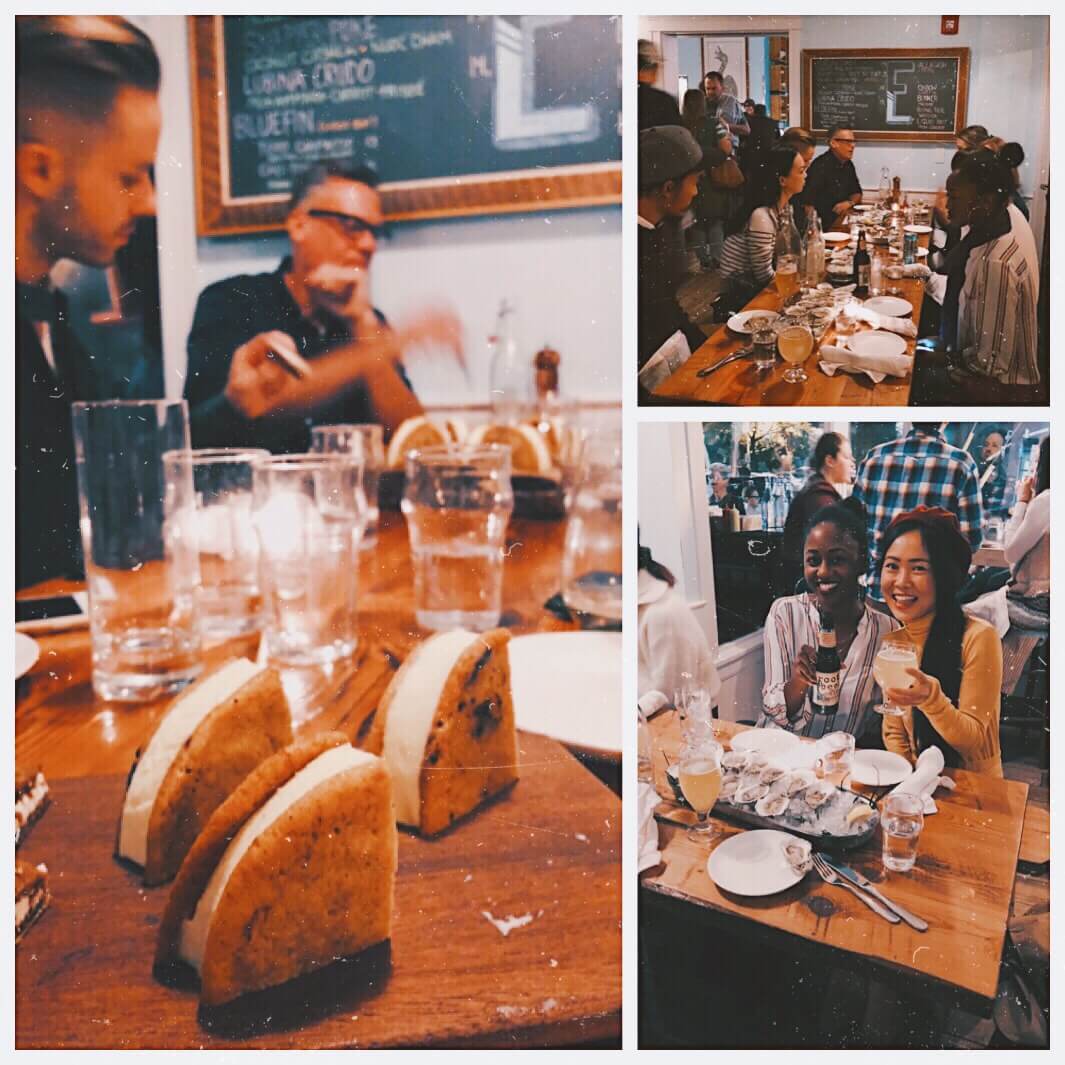 Besides the oysters, Eventide also serves a collection of small plates. Don't miss the lobster roll. I love their creative take on a traditional lobster roll, which is served on a steamed bun (like an Asian style Beijing Duck bun) warm, tossed in brown butter that gives it a totally different, delicious spin. My favorite is New England Clam Bake – a delicious sampler of lobster tails, mussels, steam clams, salted pork, baked potatoes, hard boiled eggs,… on a bed of rock seaweed with the side of butter sauce/homemade kimchi.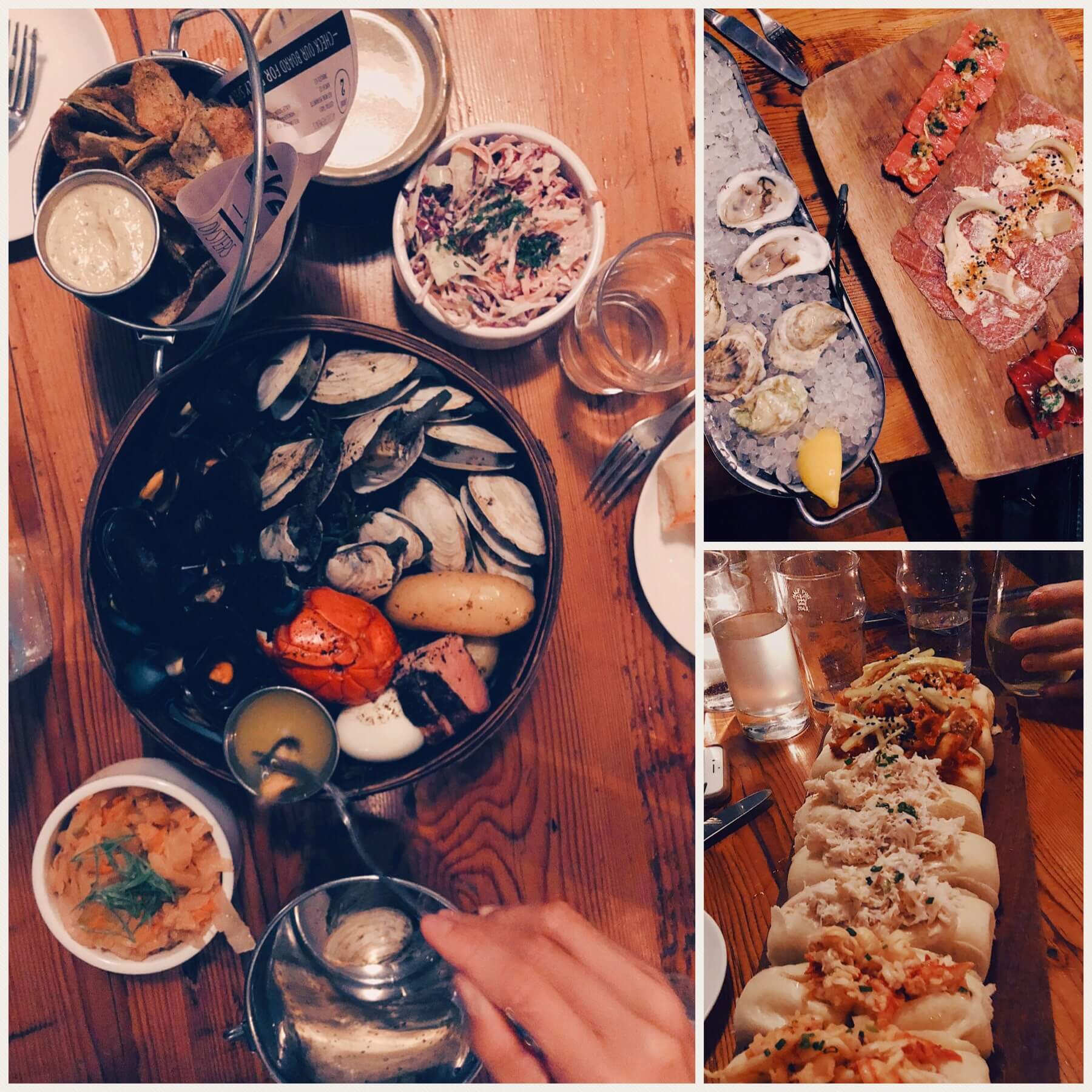 Central Provisions: The Federal-style brick building at the corner of Fore and Central is likely at the top of any local food lover's list of where to eat in town. With its cozy, casual atmosphere and its small plates of whatever's local, fresh, and delicious by the season, Central has everyone in town talking. The place is packed everyday (lunch and dinner), so the best bet is to grab a stool in the downstairs bar and order some dishes from their small plate menu. The crudos from the raw section and the bone marrow toast are also a hit.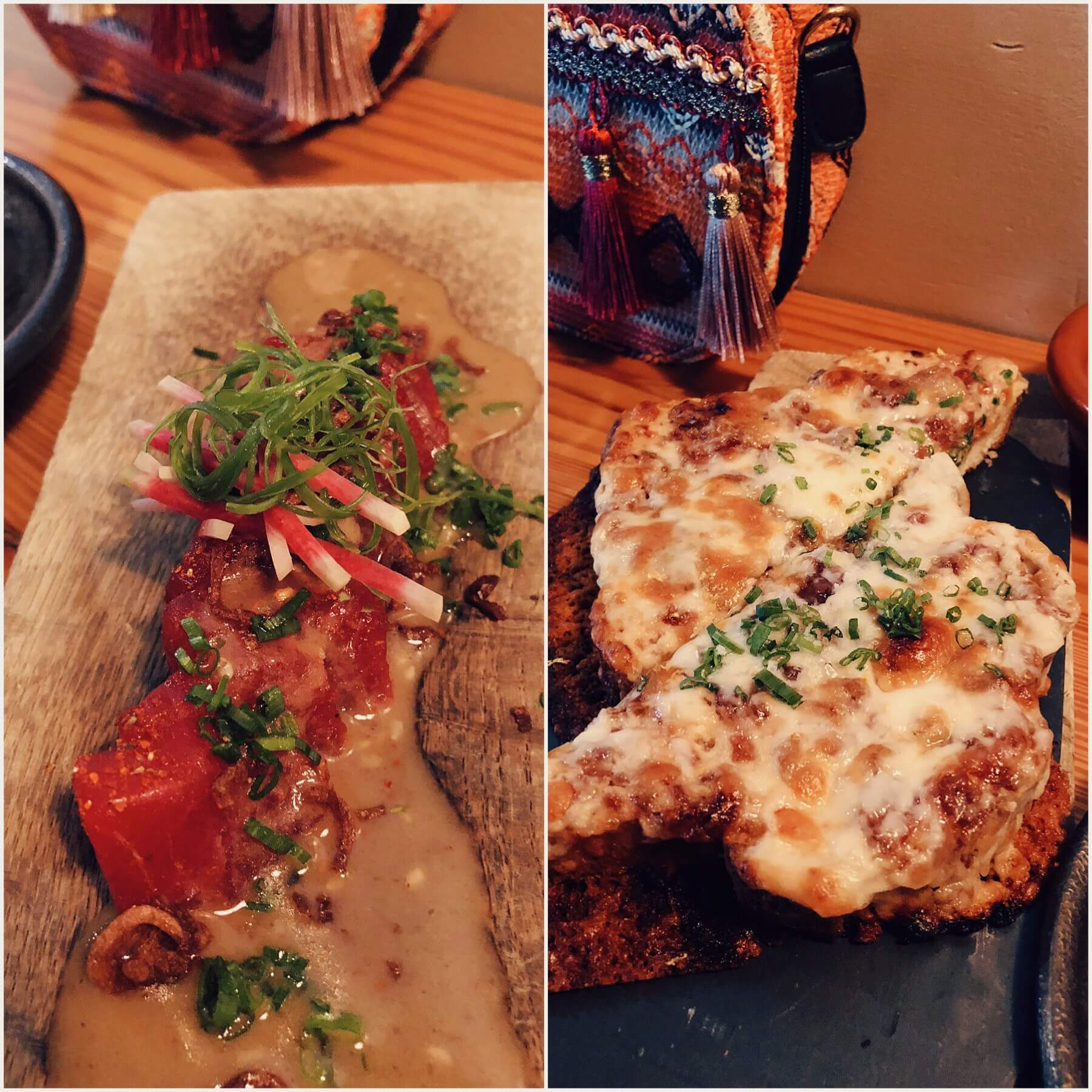 Fore Street: Located one block from the waterfront in Portland's Old Port District, Fore Street restaurant looks like it's right out of a magazine from the 1970s – brick walls, steel-framed windows, and soapstone hearth consisting of a wood-burning oven,…This is one of our favorite places to eat in Portland.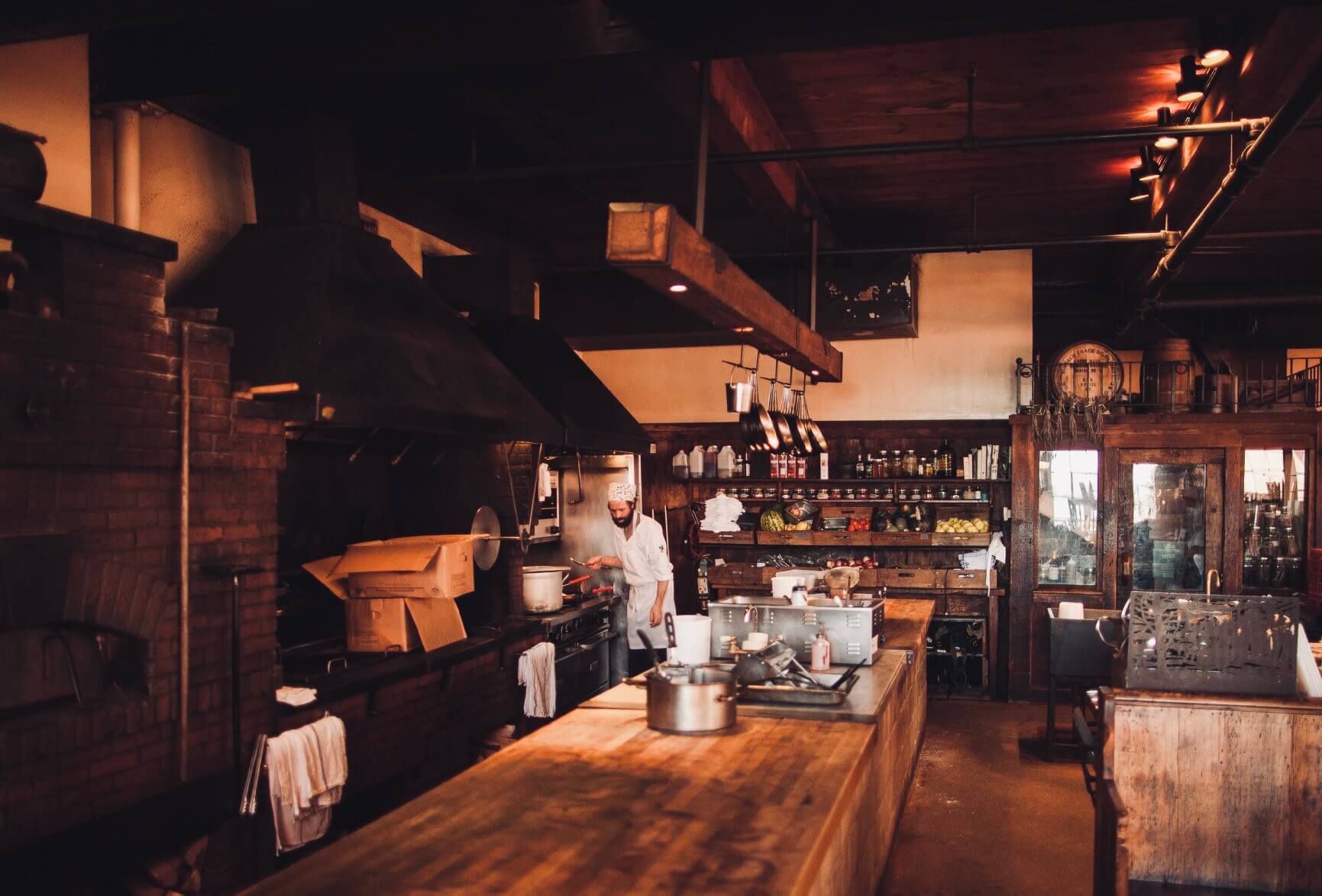 Amazed by this out of a movie scene, we did our best to proceed as normal, but will admit this moment likely elevated our entire experience. From most tables you can see the kitchen crew at work.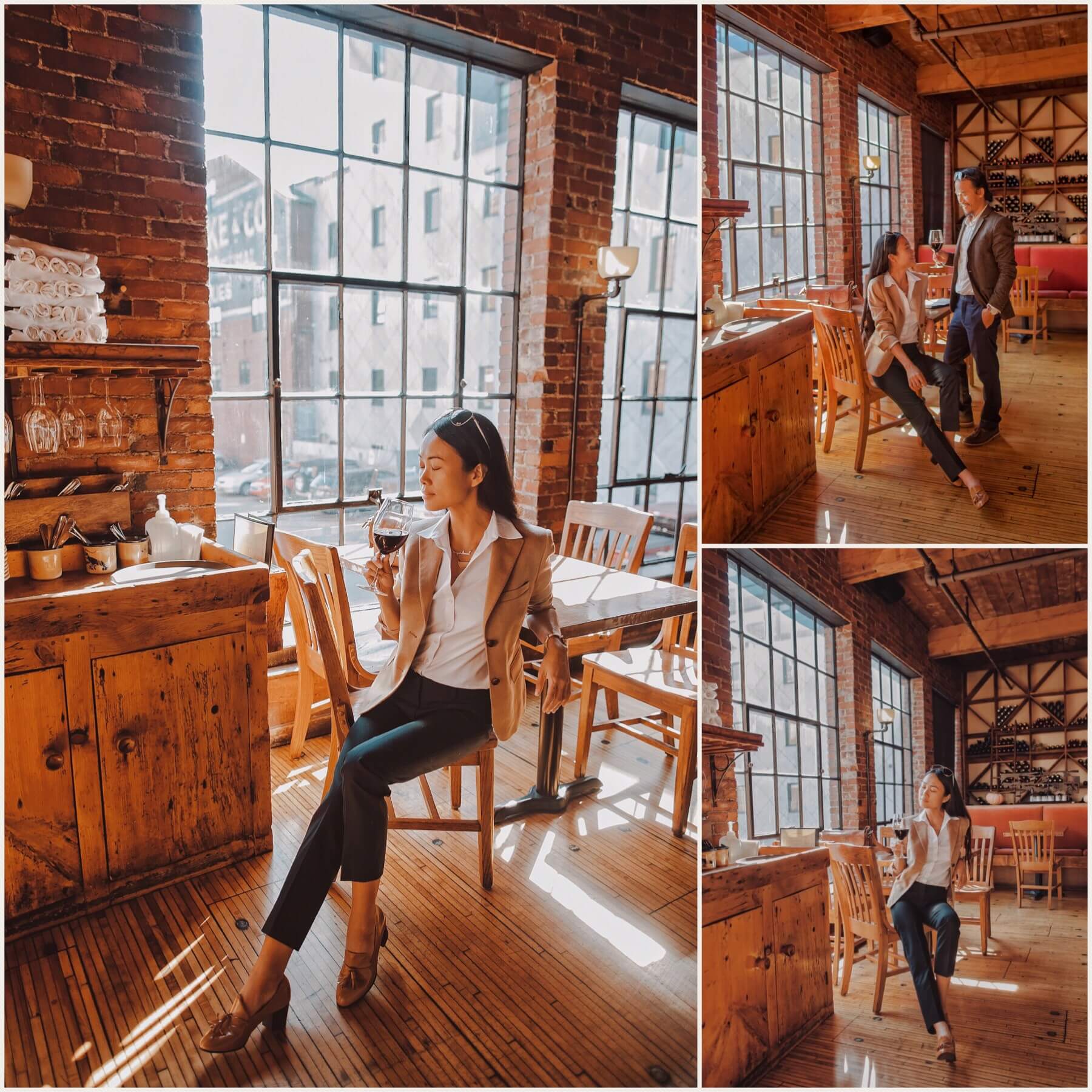 Island Creek Oysters – The Shop: The Shop is a classic oyster bar that serves only three things: oysters, canned fish, and caviar. Part retail shop, part raw bar, and part seafood wholesaler, the Shop offers fresh oysters from Maine and the surrounding region.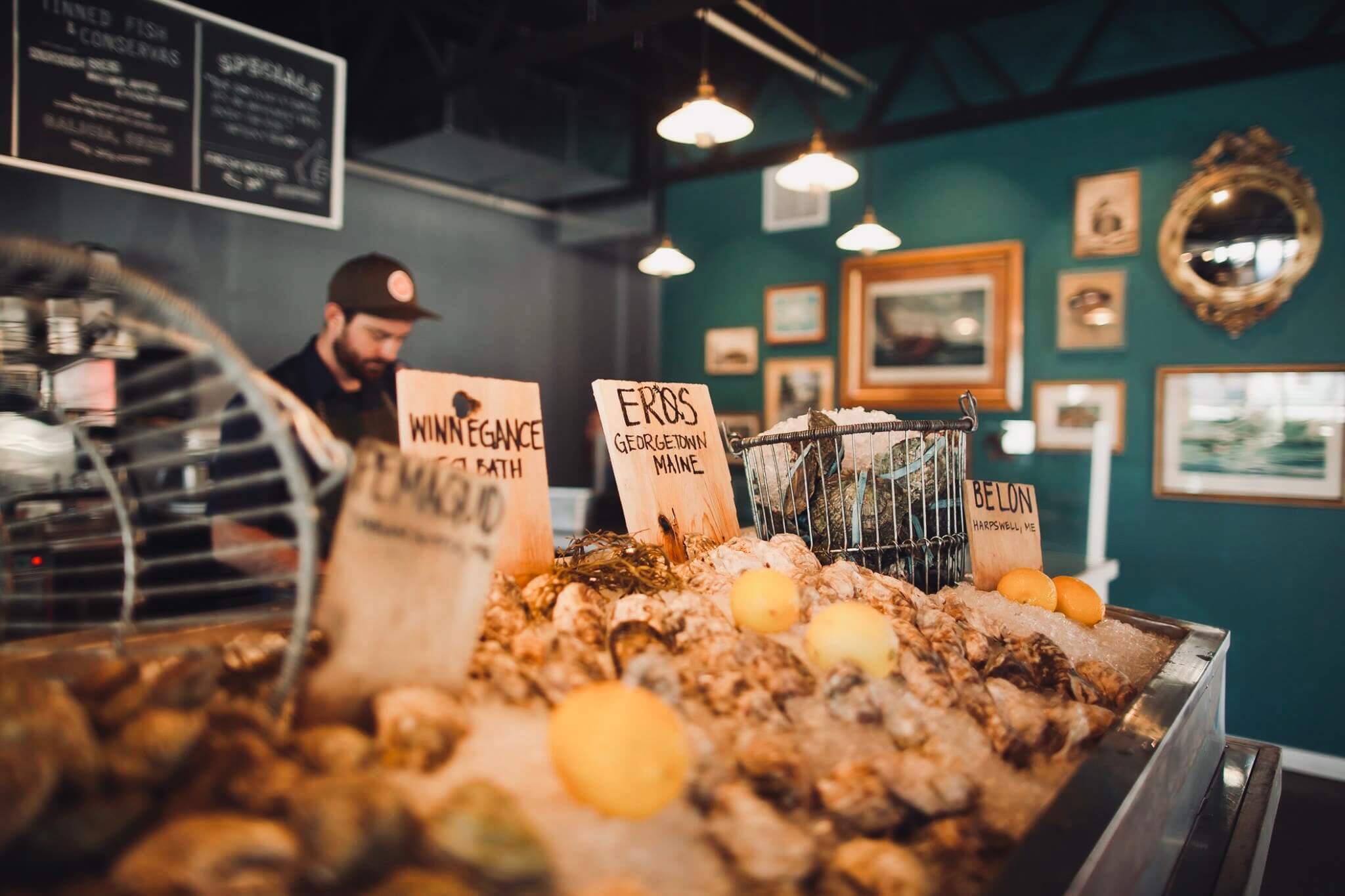 When you get to The Shop, grab a menu at the register and start ordering. Eat-in or take-home, the price for all live shellfish is the same: $1.50 per piece. That is a remarkably good value!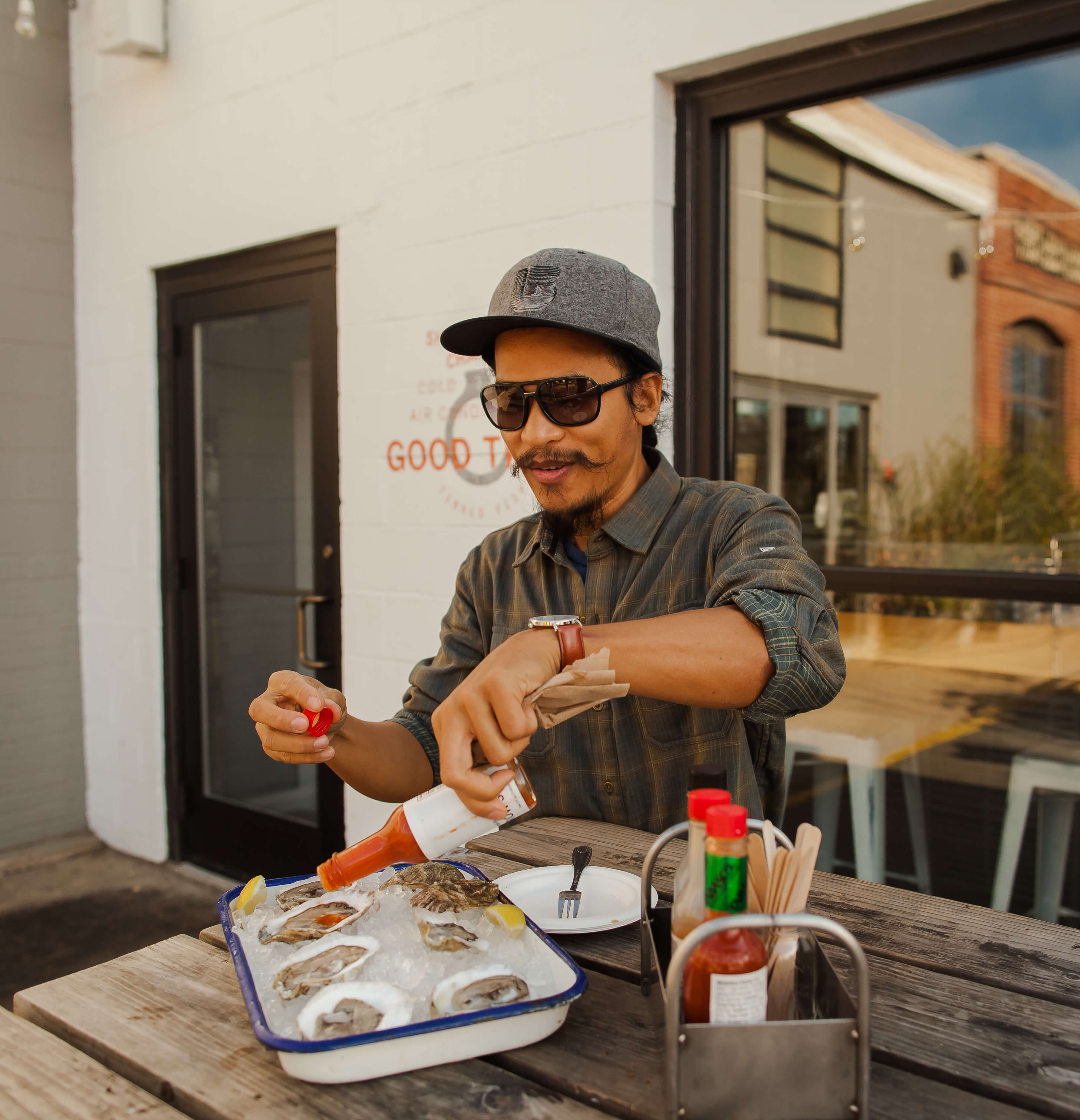 Built in a white, warehouse style building the space is unassuming yet charming, with expansive patio seating. It's a great stop for a mid-afternoon dozen oysters on the porch.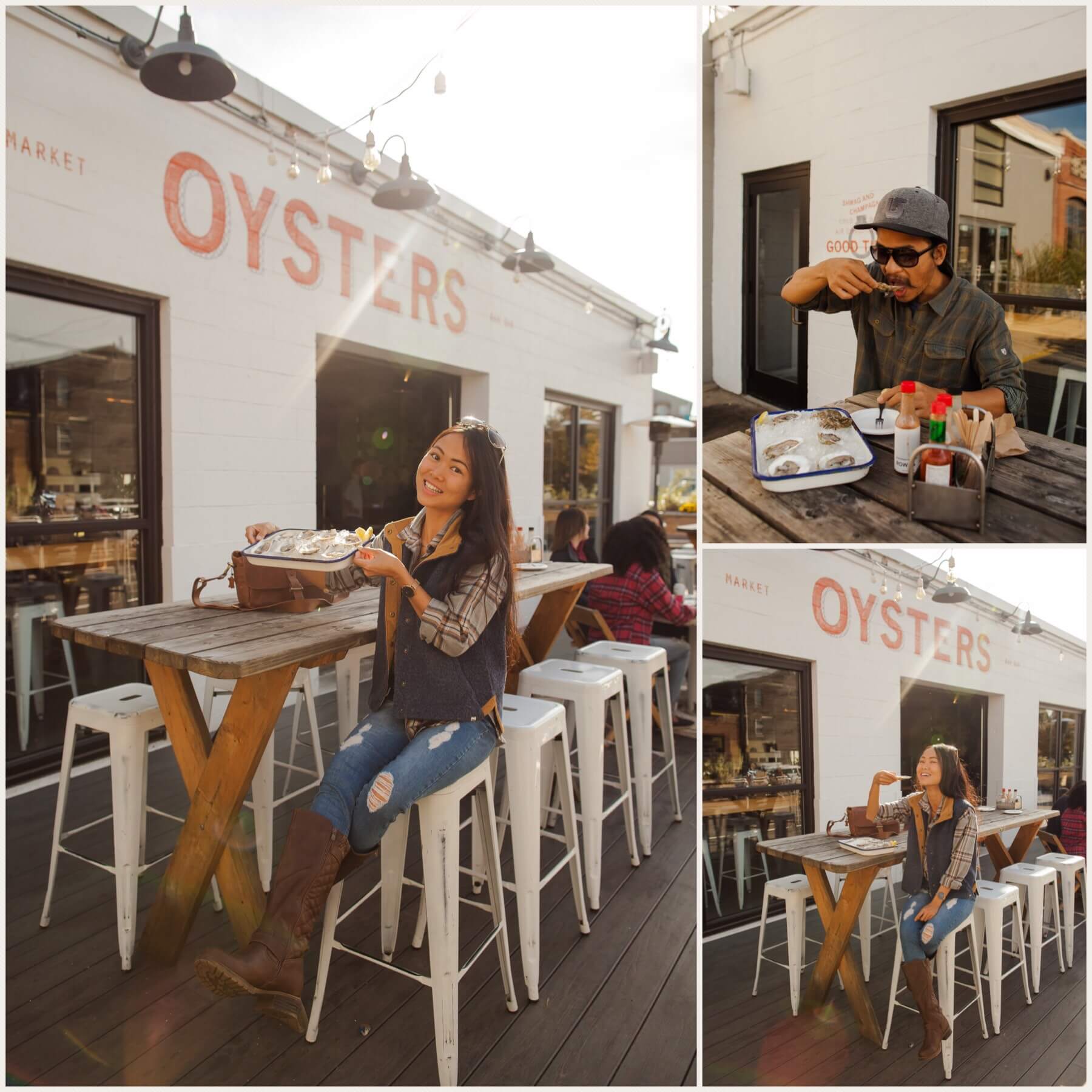 Portland Lobster Company: No Maine restaurant roundup would be complete without a lobster shack. Located right on the water in the center of town, Portland Lobster Co. is a classic New England laid-back seafood shack, and waterfront bar. All ordering is done at the cashier, and there is seating both indoors and at outdoor picnic tables shaded by red umbrellas.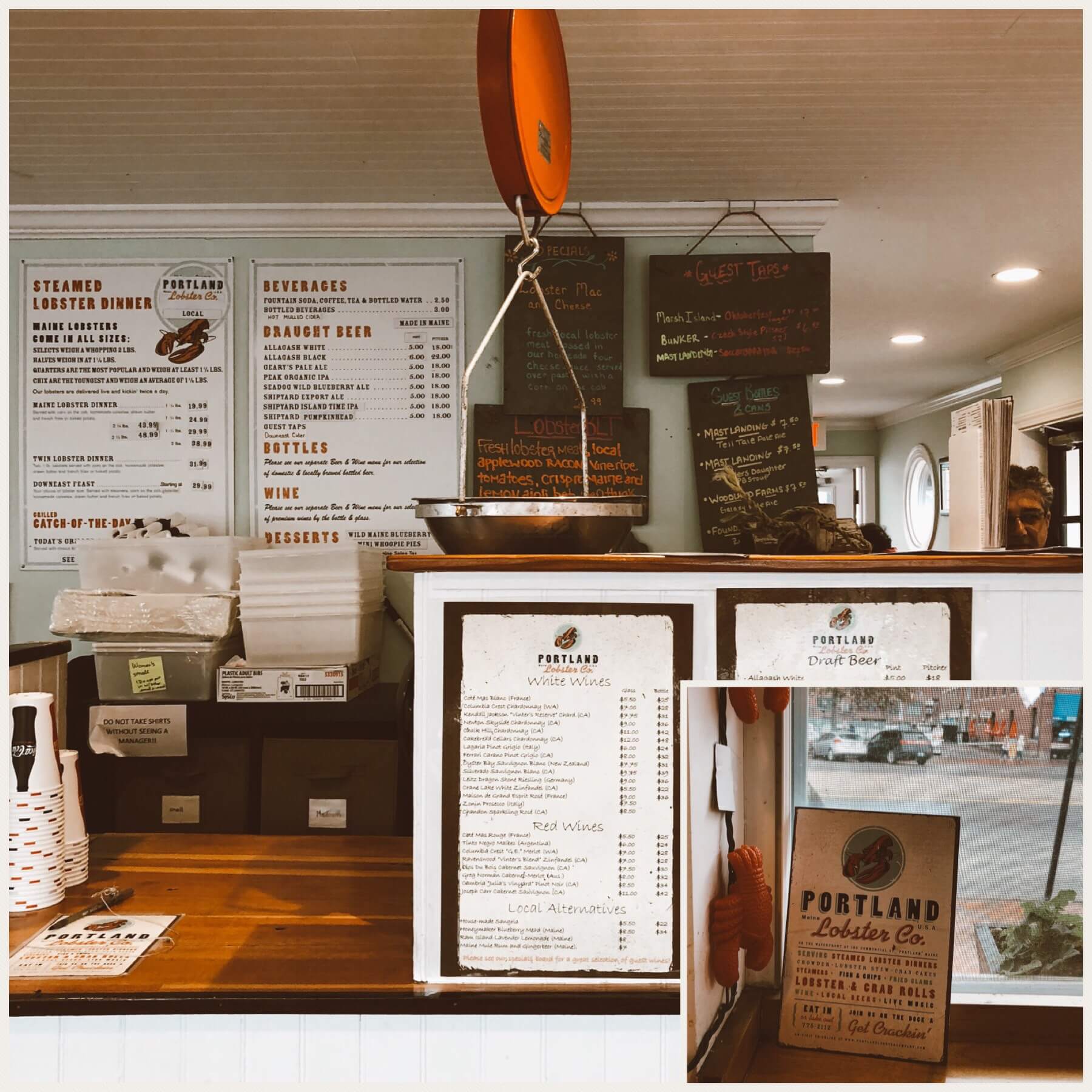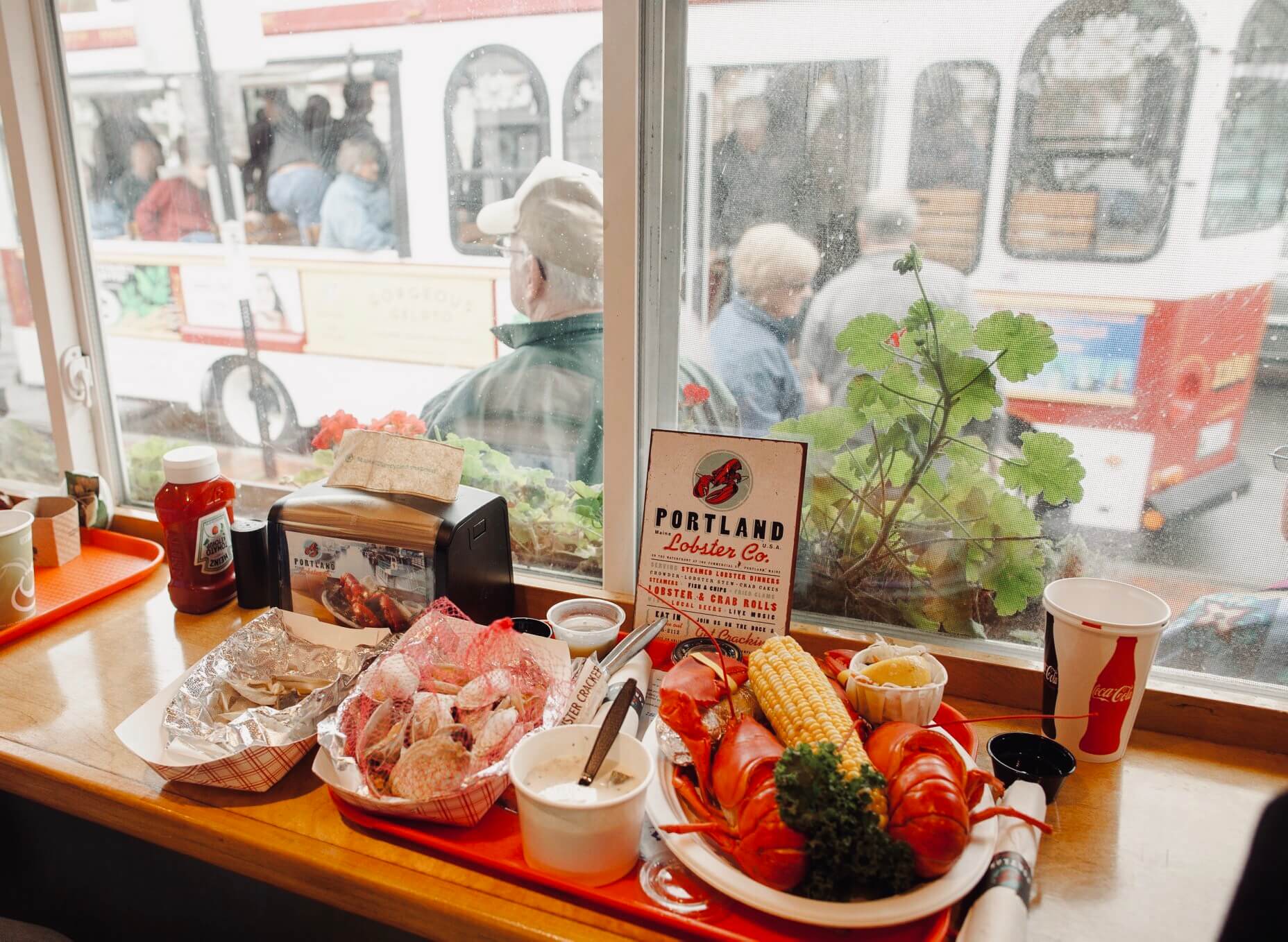 Forage Market: I have always loved bagels. I love most bagels in the Portland area, but my favorite place for bagels is Forage Market. Forage bills itself as a market, but really it's a bagel place. The bagel and cream cheese offerings (which you can get for under $4) are solid: they're delicious wood-fired bagels that are crunchy on the outside, chewy on the inside, and the cream cheeses are bursting with ingredients.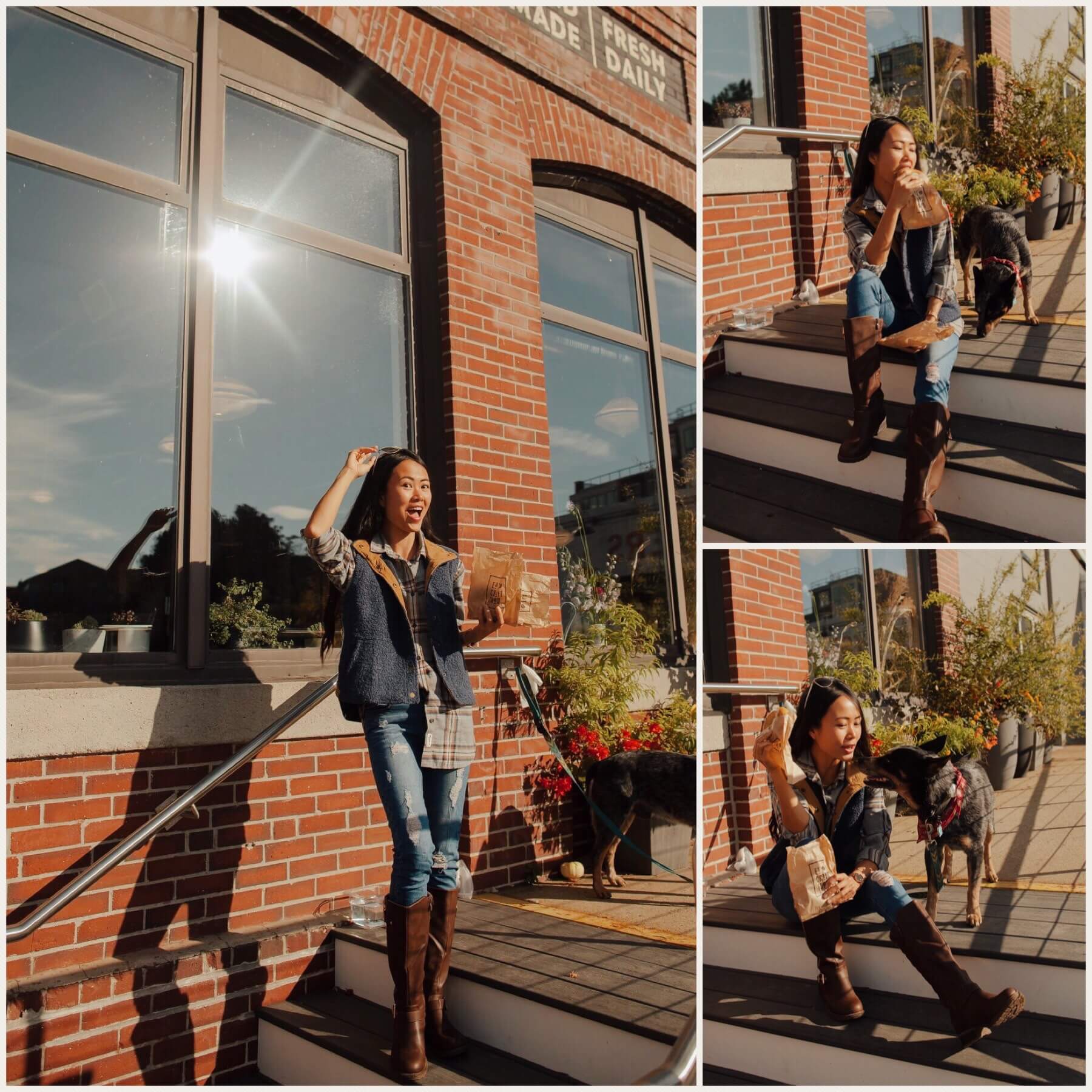 Arabica Coffee: Like seafood and ripe Maine produce, the peak flavors of roasted coffee can only be fully appreciated on location and at its freshest. Nowhere in the state is coffee roasting and brewing taken more seriously than it is in Portland. Arabica Coffee is run by roasters with years of expertise. It has quickly become locals' favorite by offering a total coffee experience—carefully sourced, roasted coffees prepared by friendly baristas.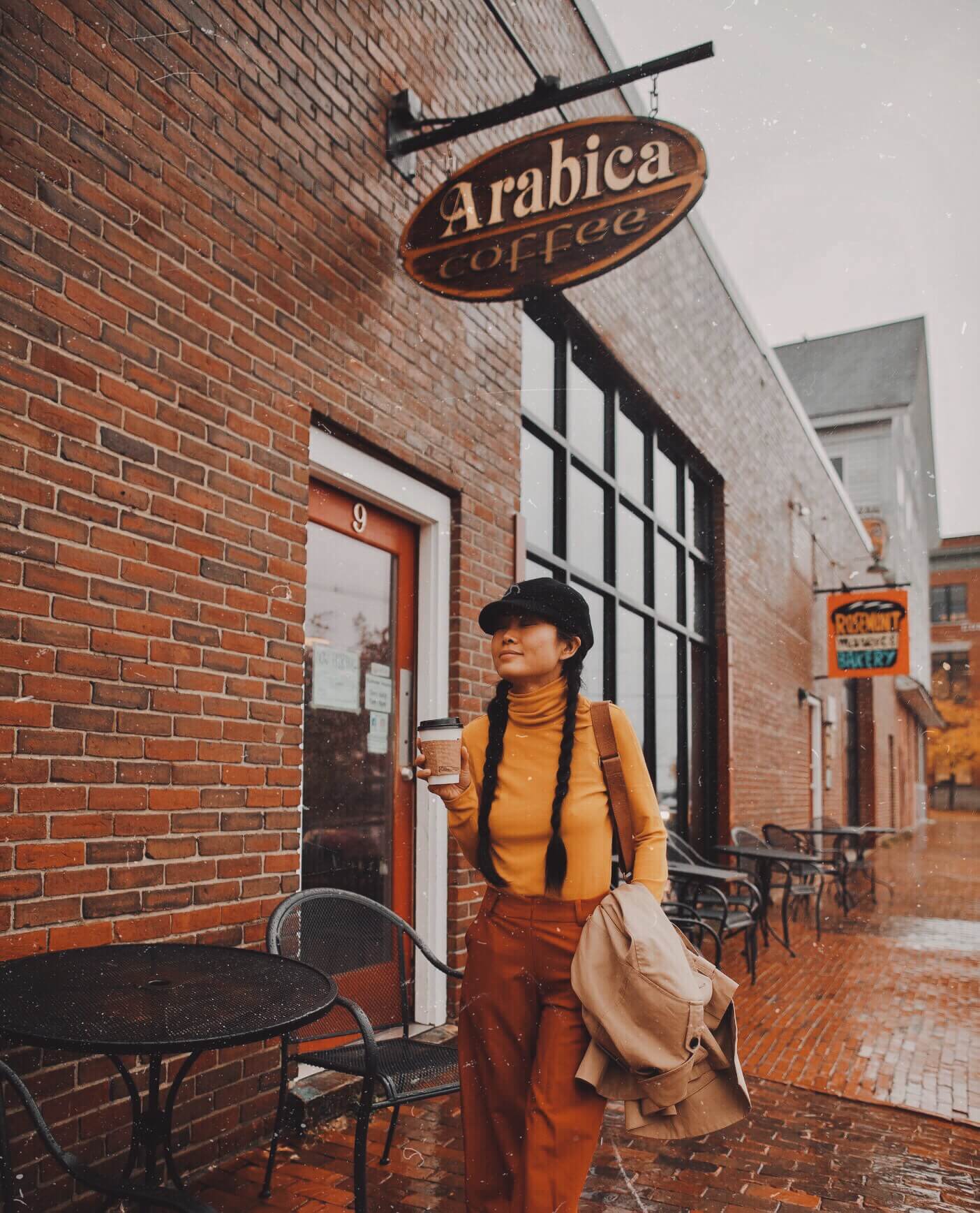 The coffee shop has grown from its humble origins into in a spacious brick warehouse overlooking the city's docks. Arabica offers a casual but intimate atmosphere, complete with a fireplace and scrumptious café-common eats, such as quiche and baked goods.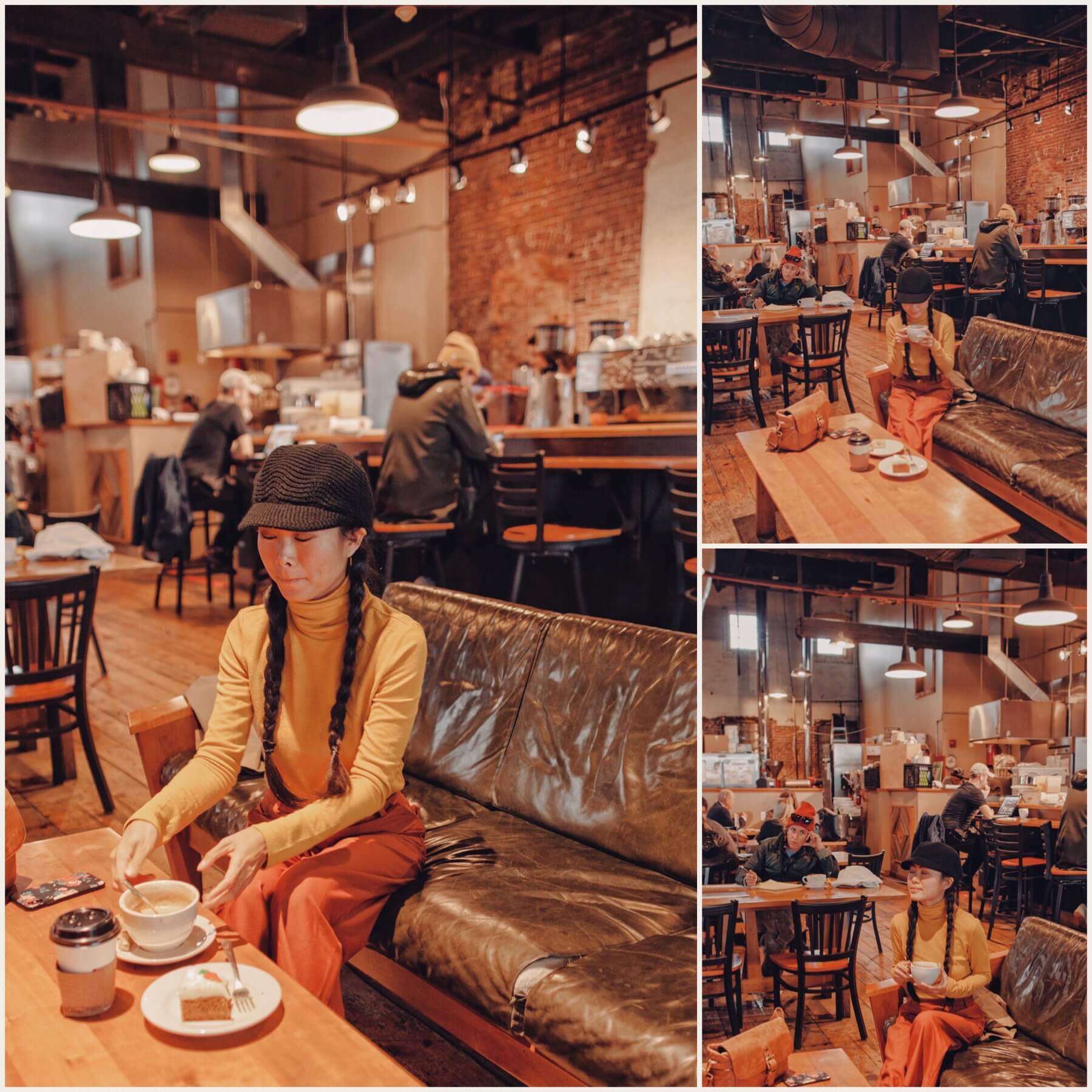 Tandem Coffee: They have their own roastery and serve slow drip as well as hyper-trendy aeropress coffee. The bakery goods are amazing as well and it's a great place to grab a snack and a latte if you are on the go.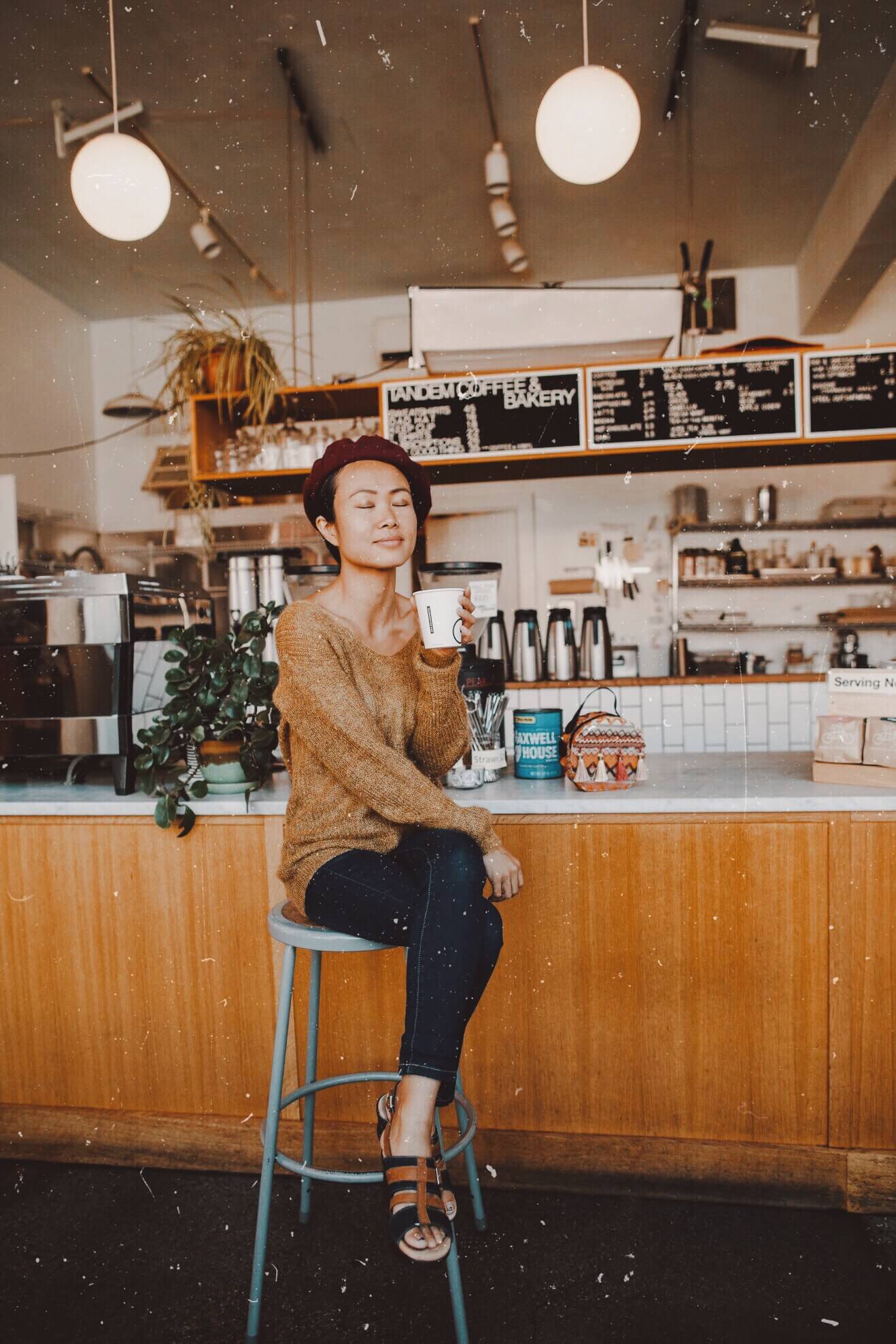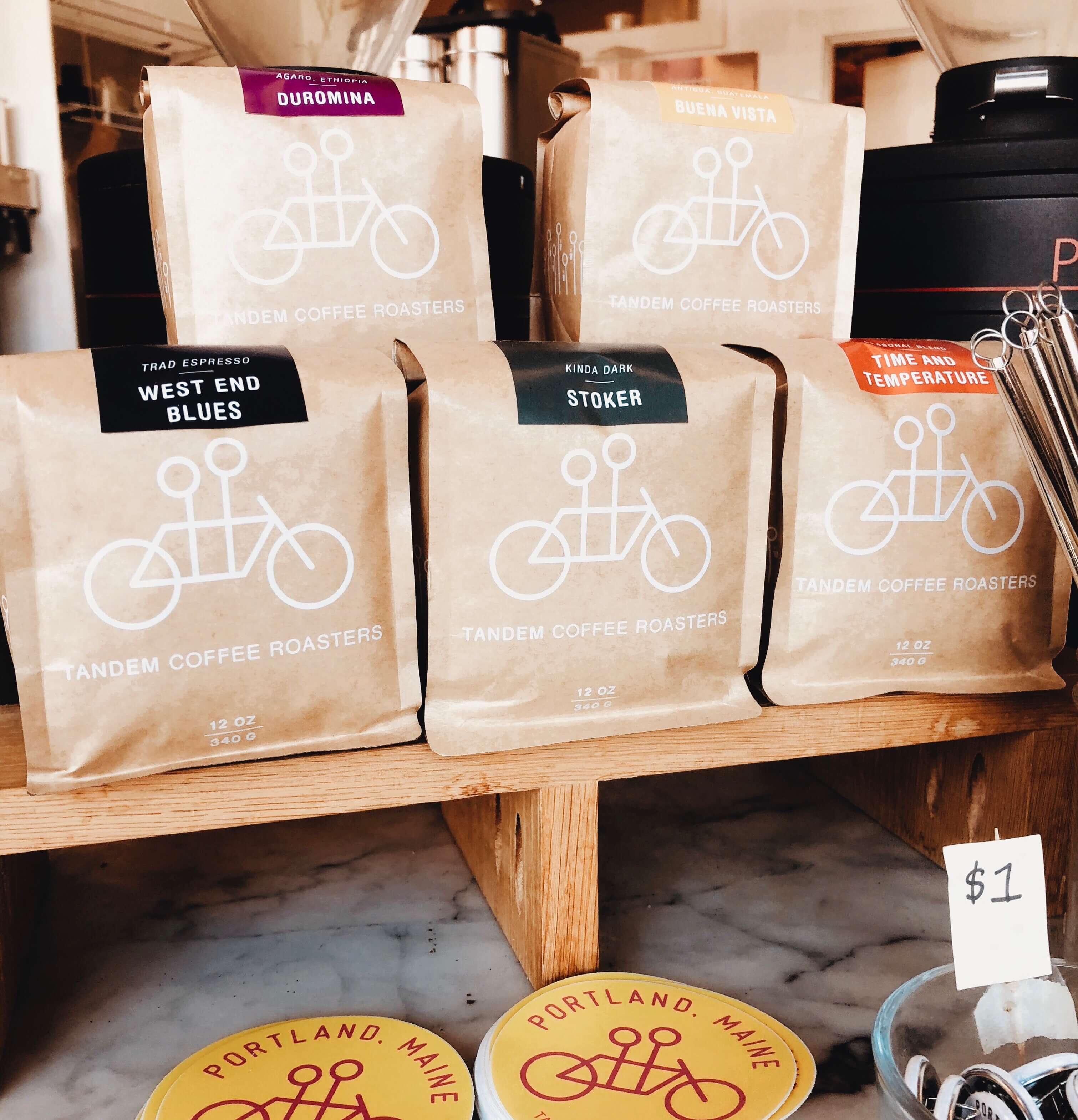 Acadia National Park
The majority of Acadia National Park is located on Mount Desert Island, which sits about two-thirds of the way up the Maine coast in a region known as "Down East". It is composed of 47,000 acres, and is home to the highest coastal peak on the Atlantic seaboard of the United States.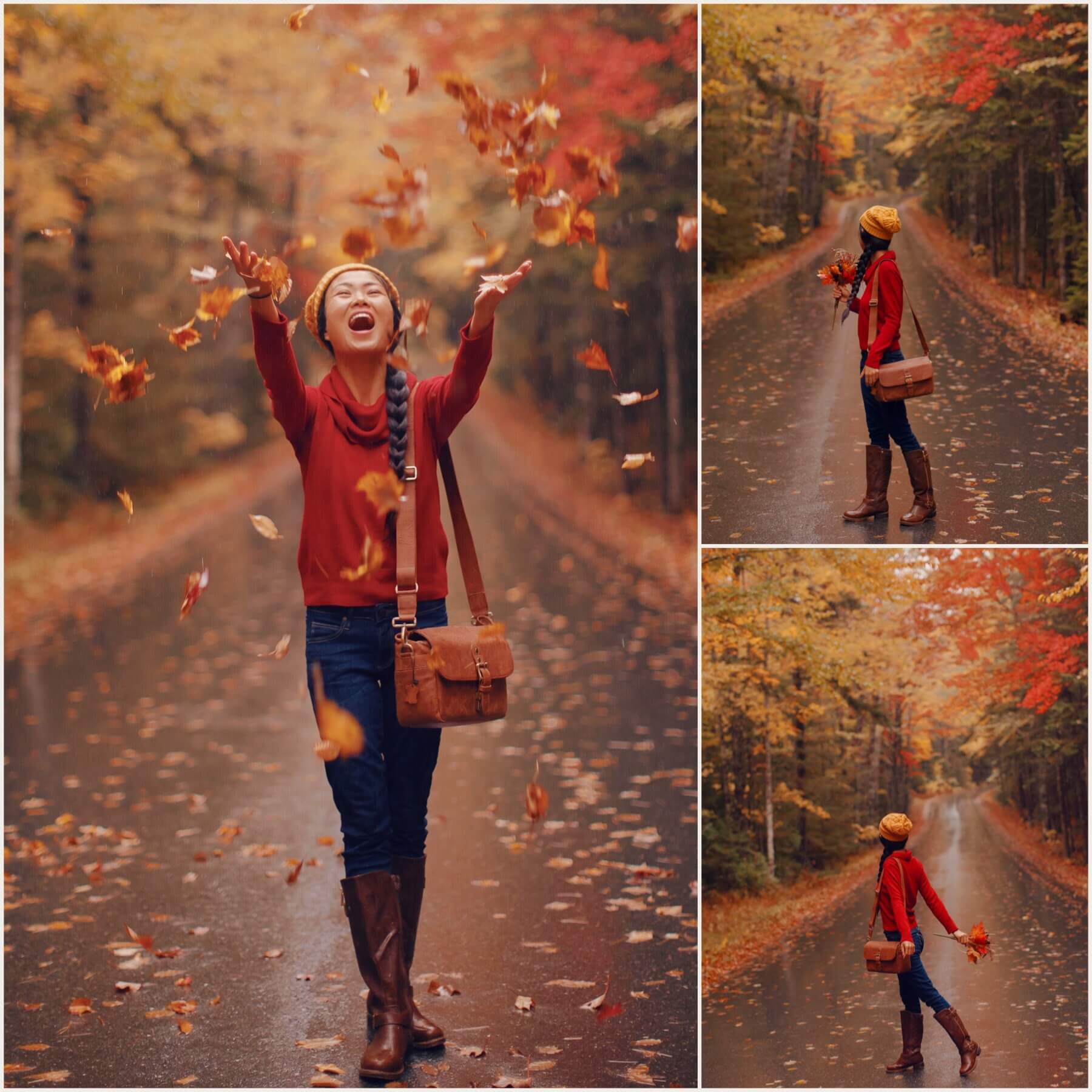 When you think of national parks, you usually think of untamed wilderness but that's not exactly the case with Maine's Acadia National Park. Since it was originally a popular vacation destination for the very super wealthy back in the 19th and early 20th centuries, it's got more of a historical, old-school rich vibes to it from the carriage paths to the picturesque lighthouses.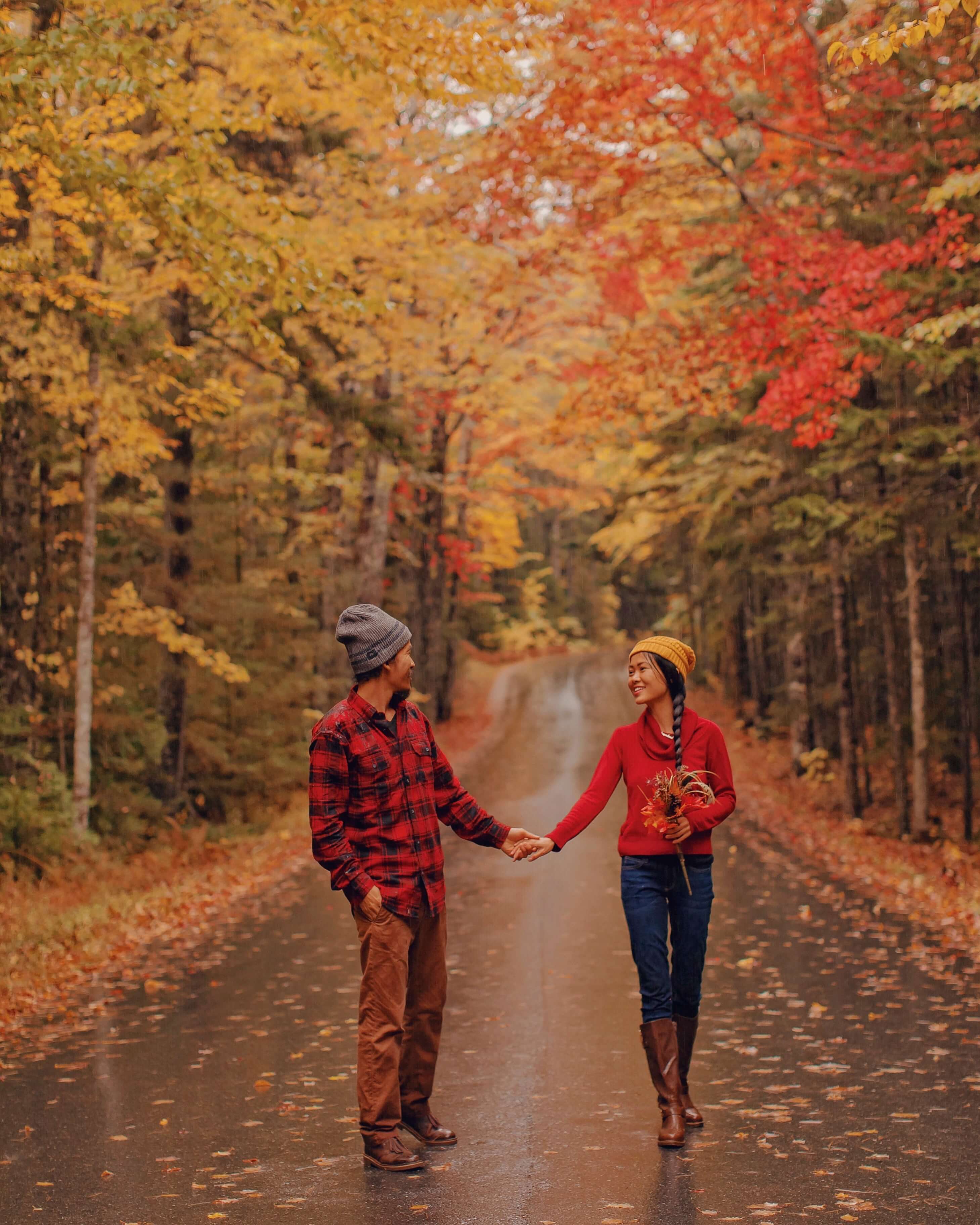 The park is far enough away from any city for it to feel like the true outdoors and near enough to some of Maine's most popular vacation towns for it to be accessible. That's why it attracts more than 2 million visitors per year.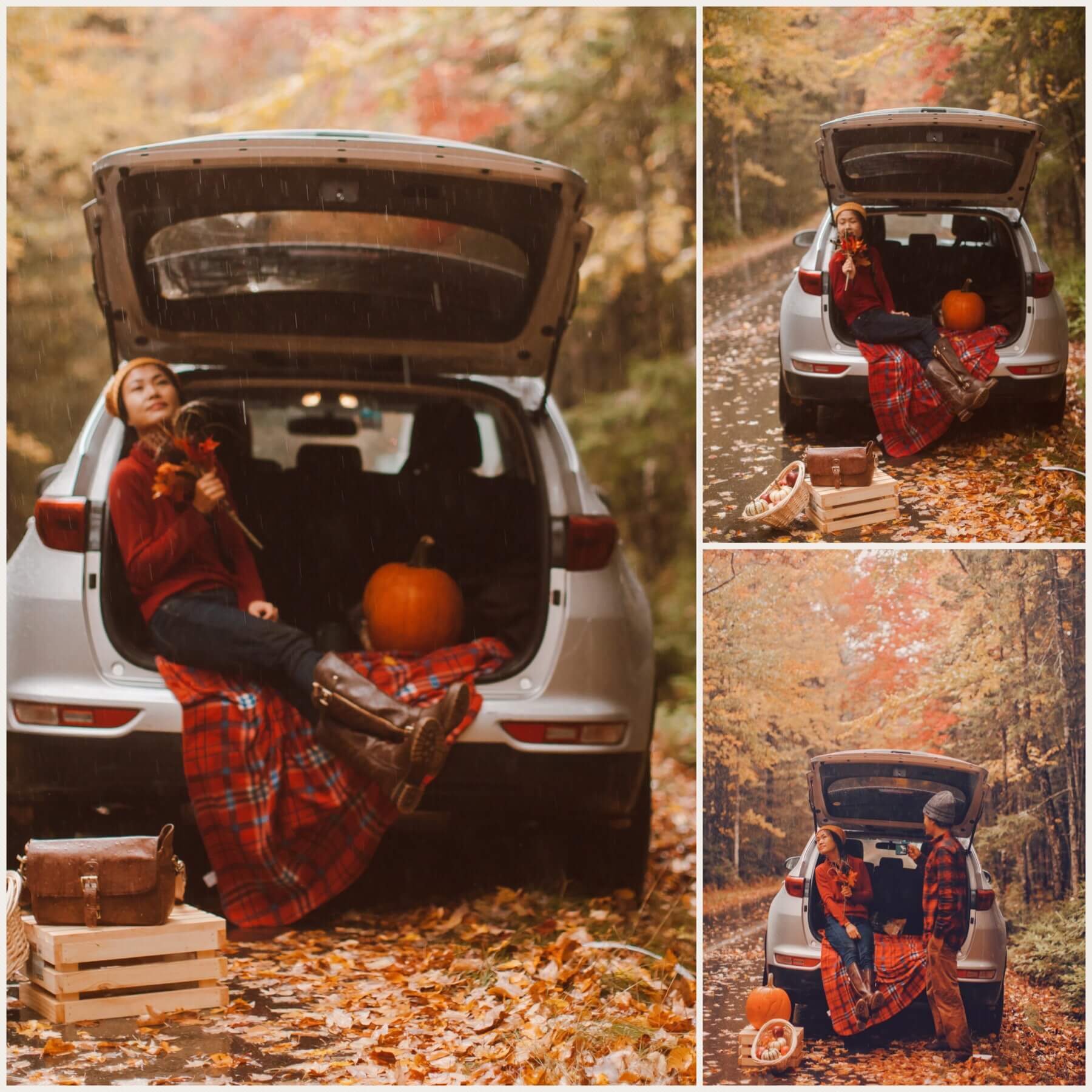 The Bold Coast Scenic Route
There's no better way to watch Maine's landscape and people than the coastal south-north road from seaside villages to blueberry fields and fishing harbors. The Bold Coast Scenic Route is recognized as 125 miles of Maine's premier cultural and scenic destinations extending from the coastal fishing community of Milbridge eastward along the coast to Lubec.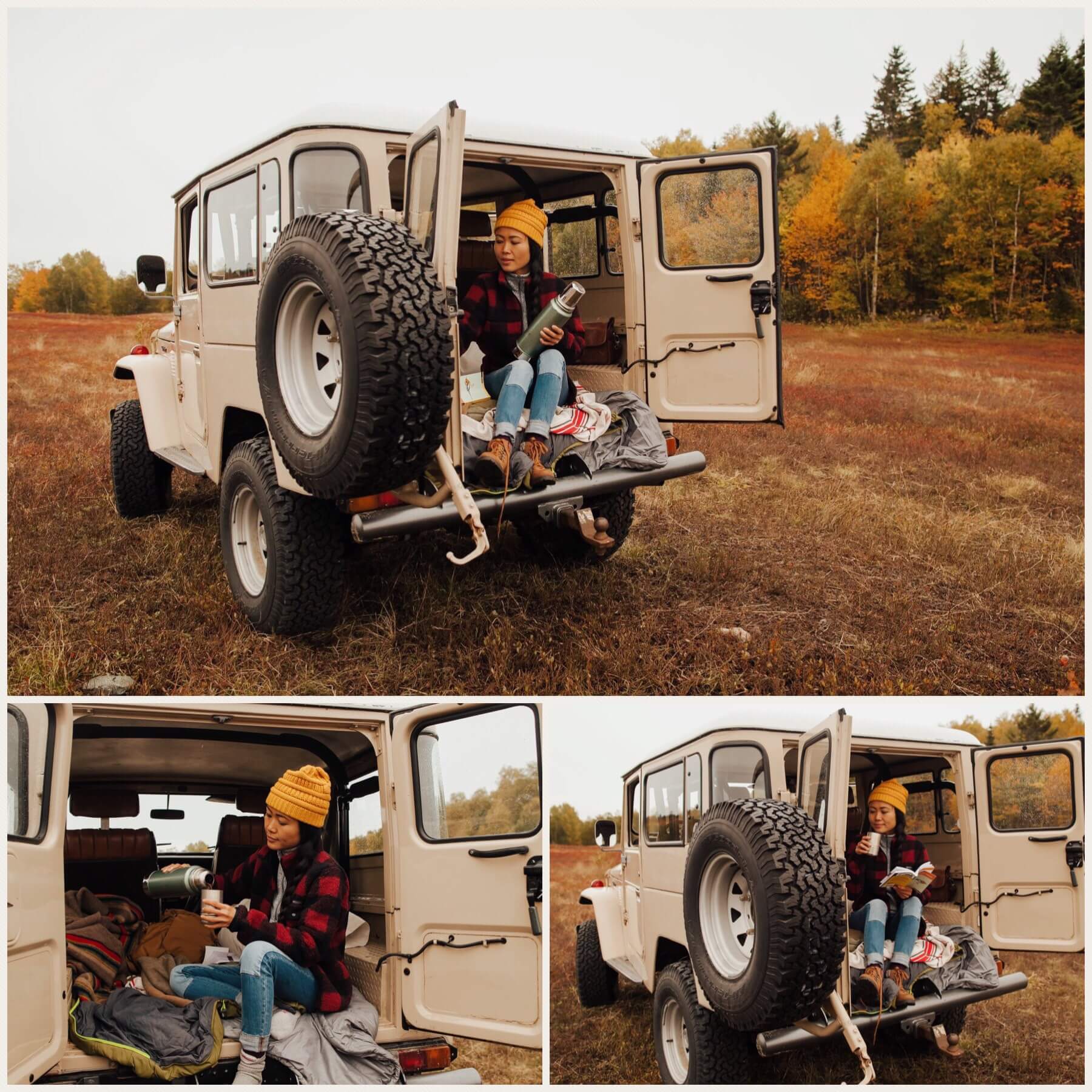 This route provides an opportunity to experience the best roadside fall foliage and unspoiled wonder of Maine firsthand. From beginning to end, the Bold Coast Scenic Byway is characterized by rocky coastlines, sparkling harbors, colorful beaches, panoramic blueberry barrens glowing red in fall, and glorious sunrises and sunsets.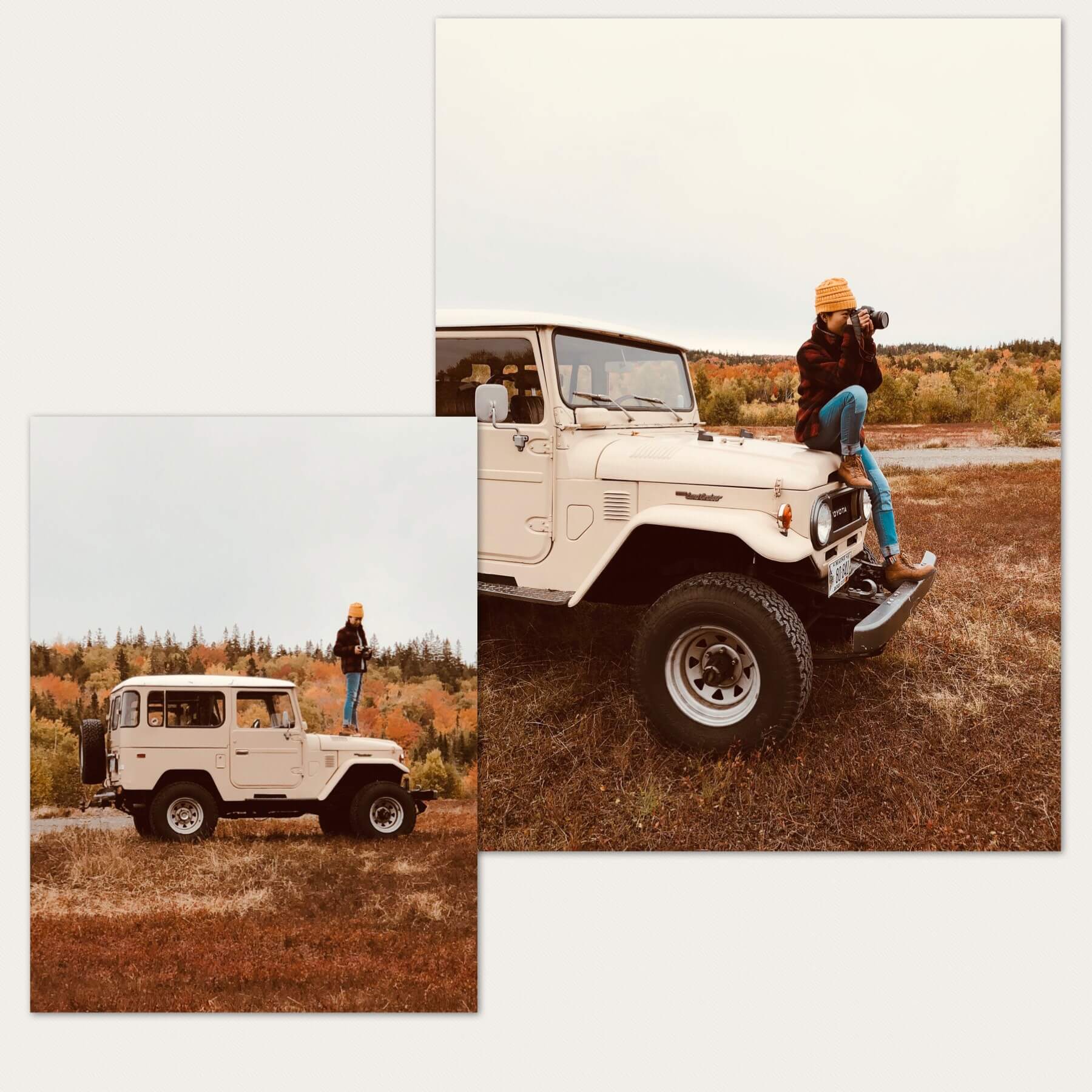 And here are just a handful of the awesome things you can do along this stretch of road.
Camping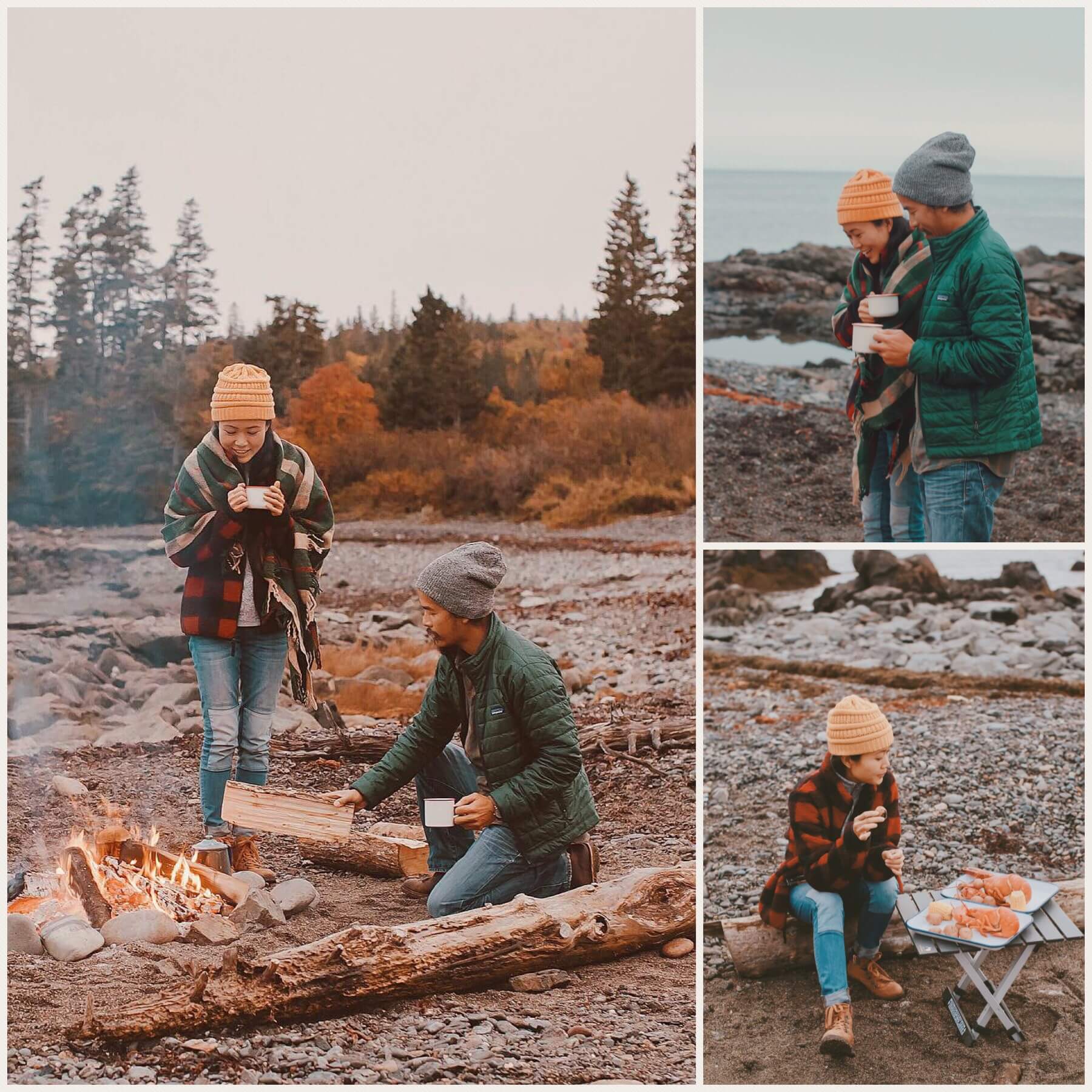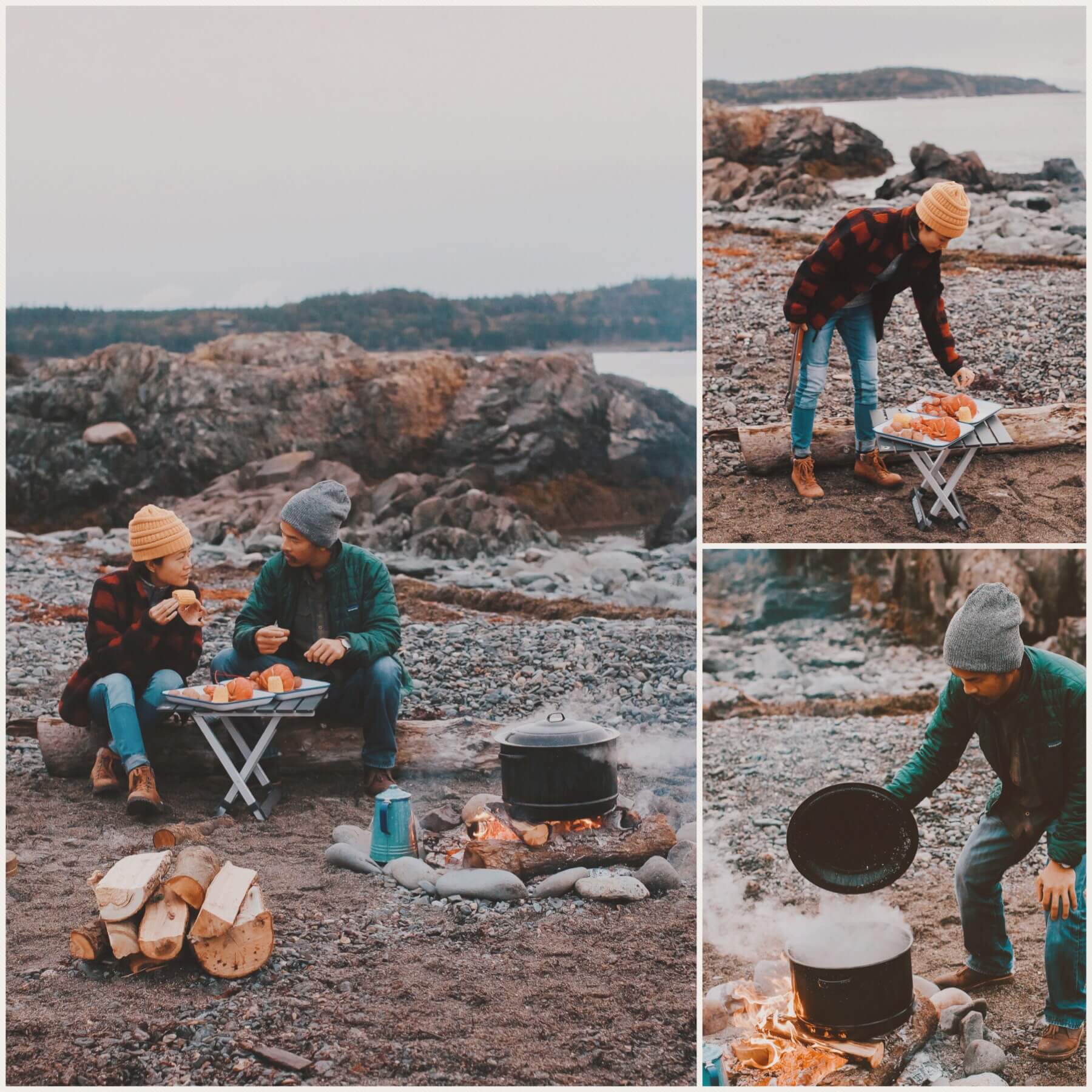 Visiting wild blueberry barrens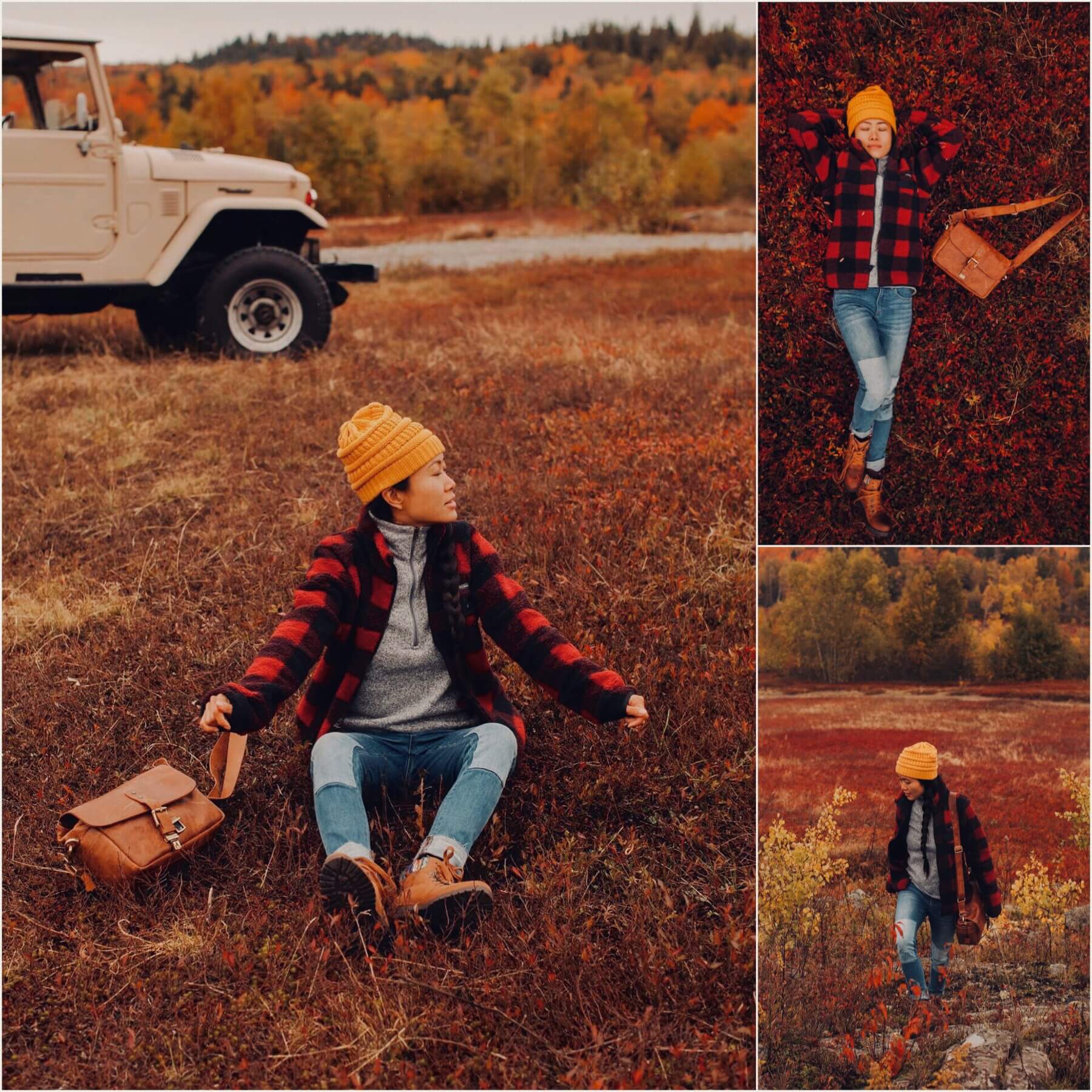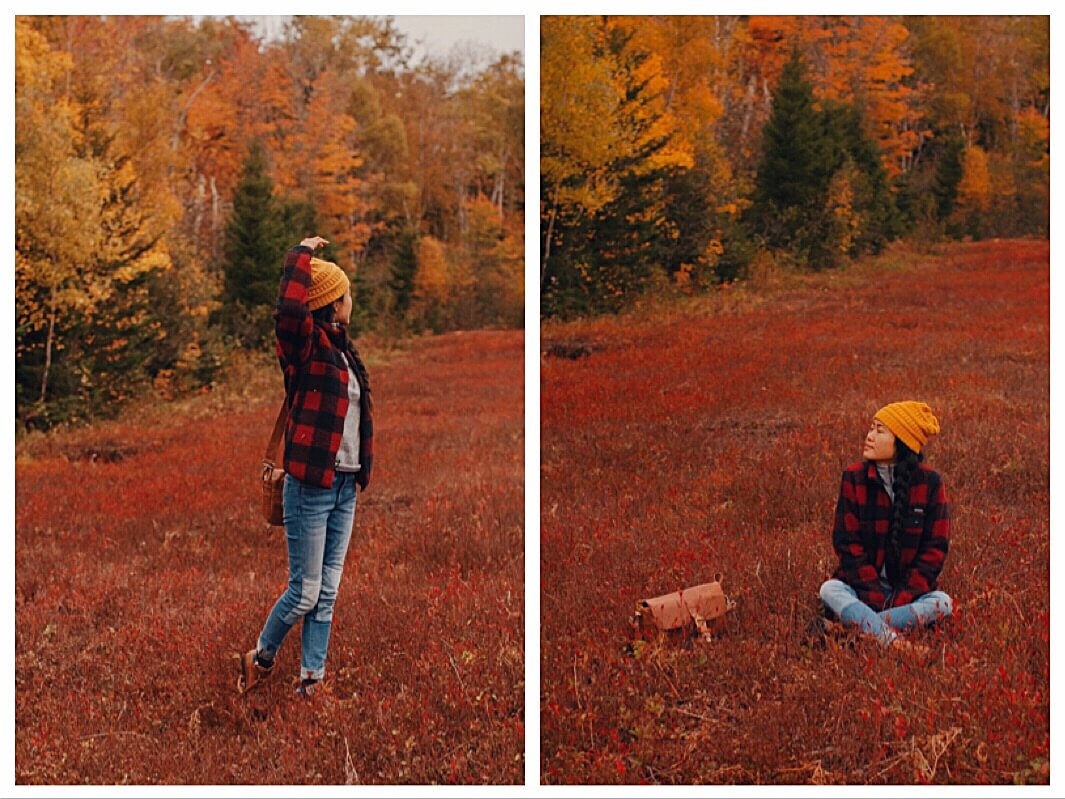 Visiting lighthouses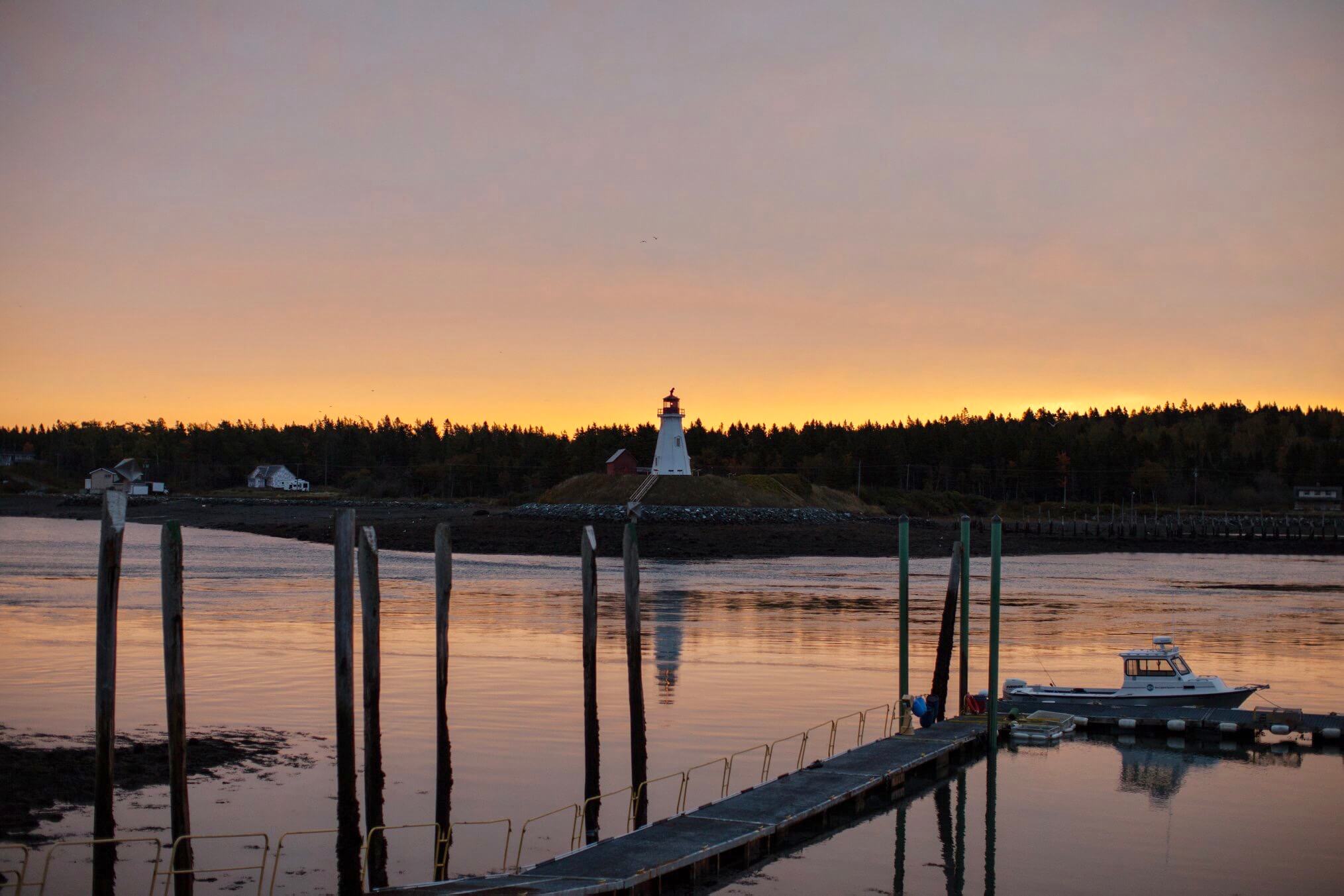 Lobster, lobster, lobster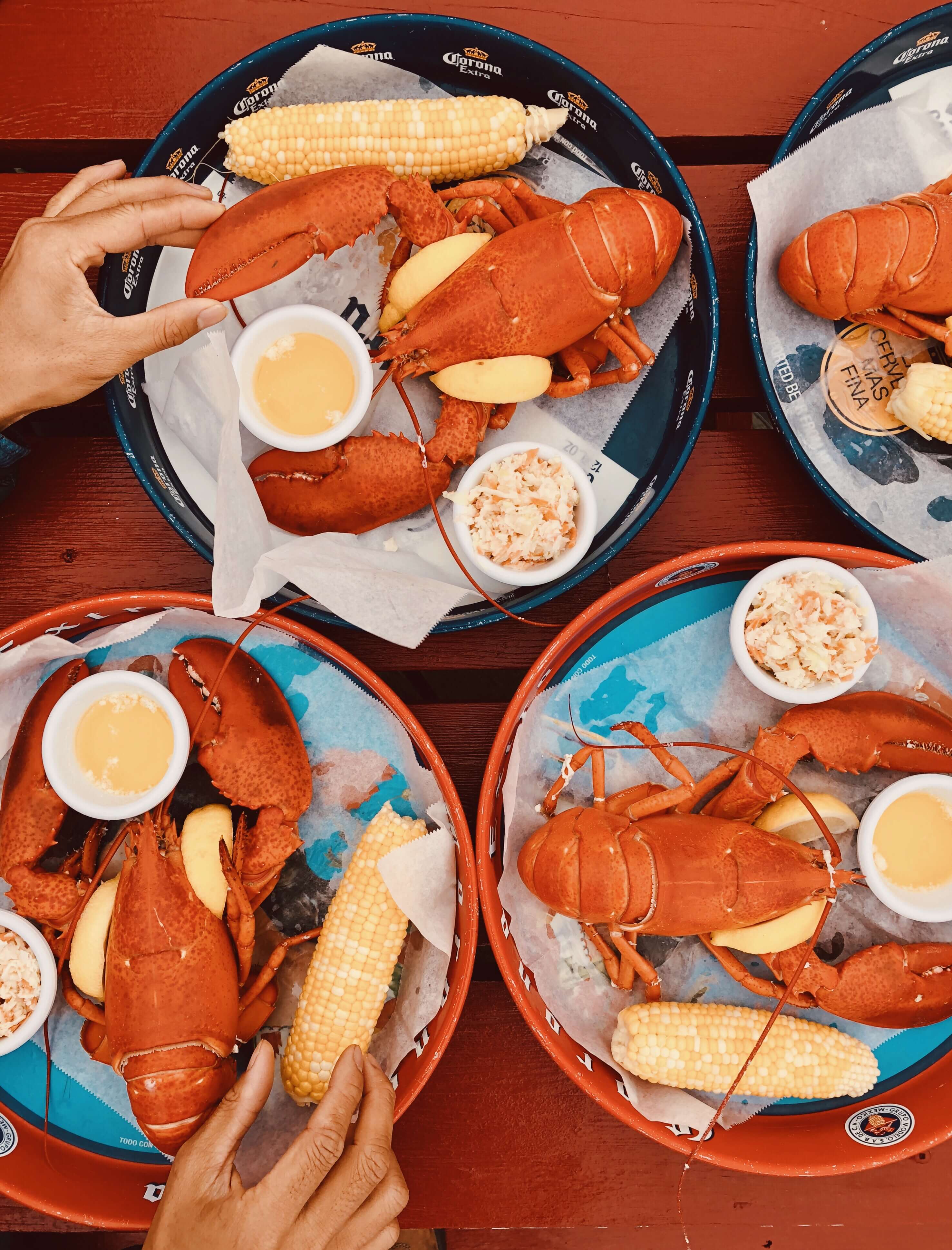 Fall Picnic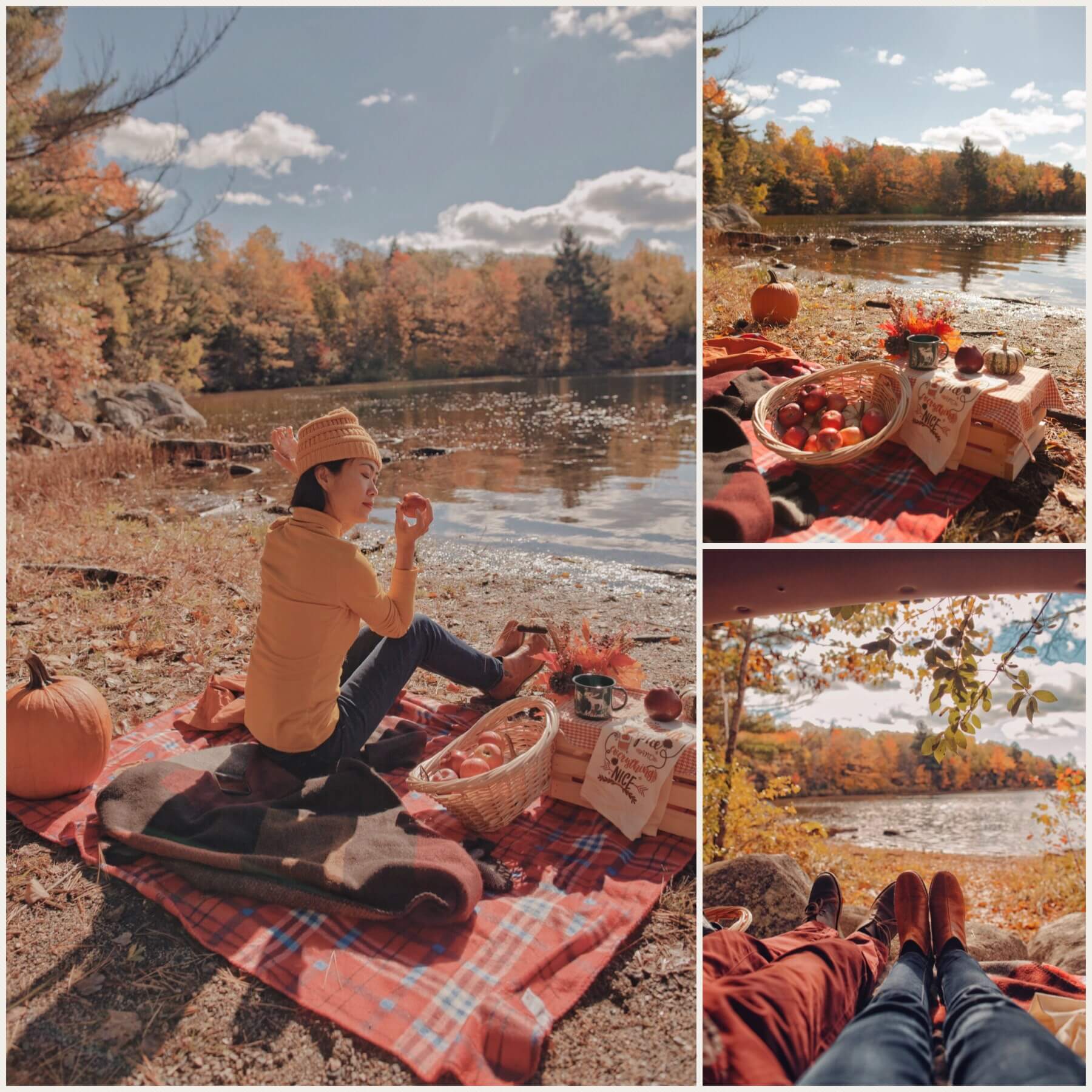 Hiking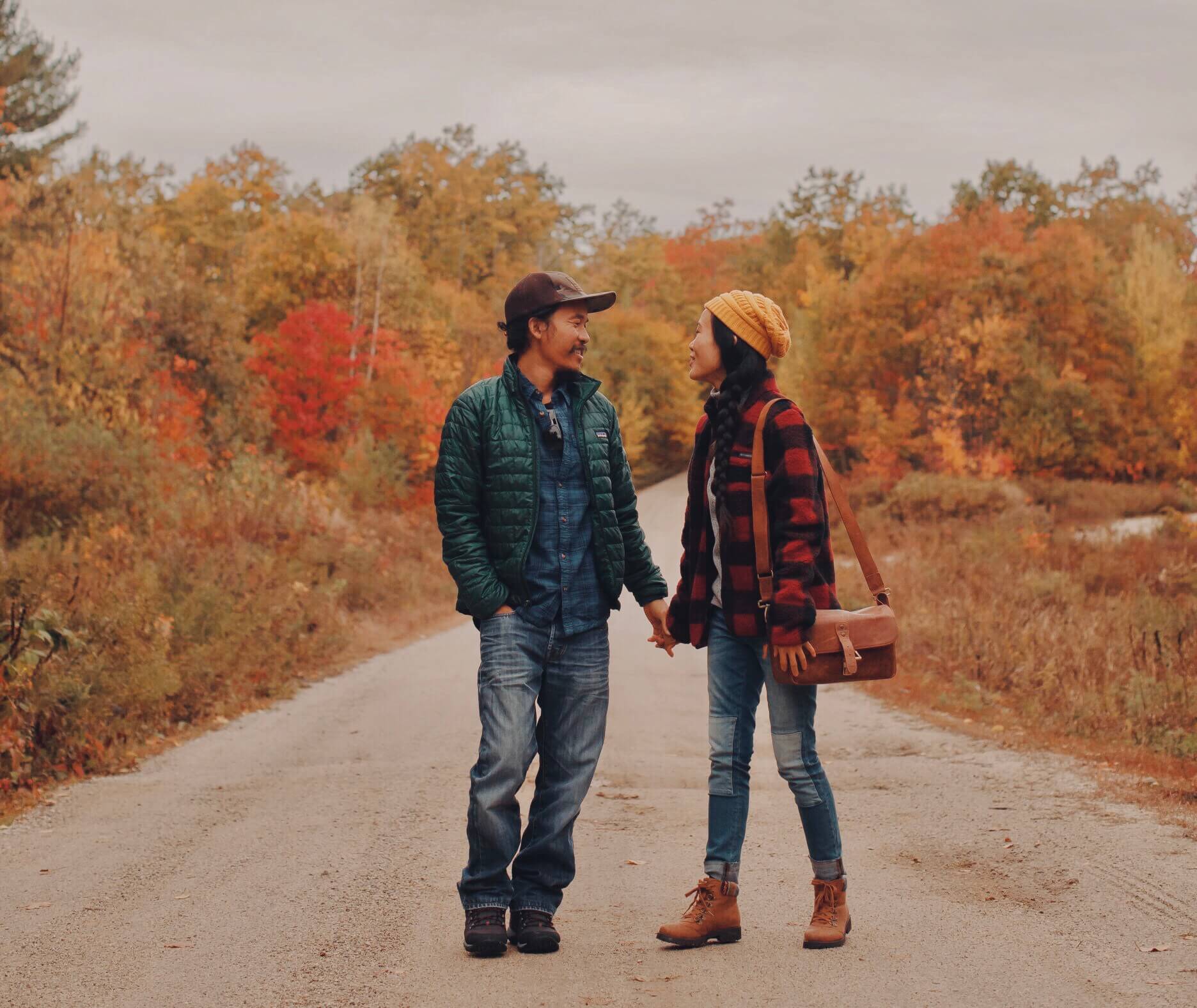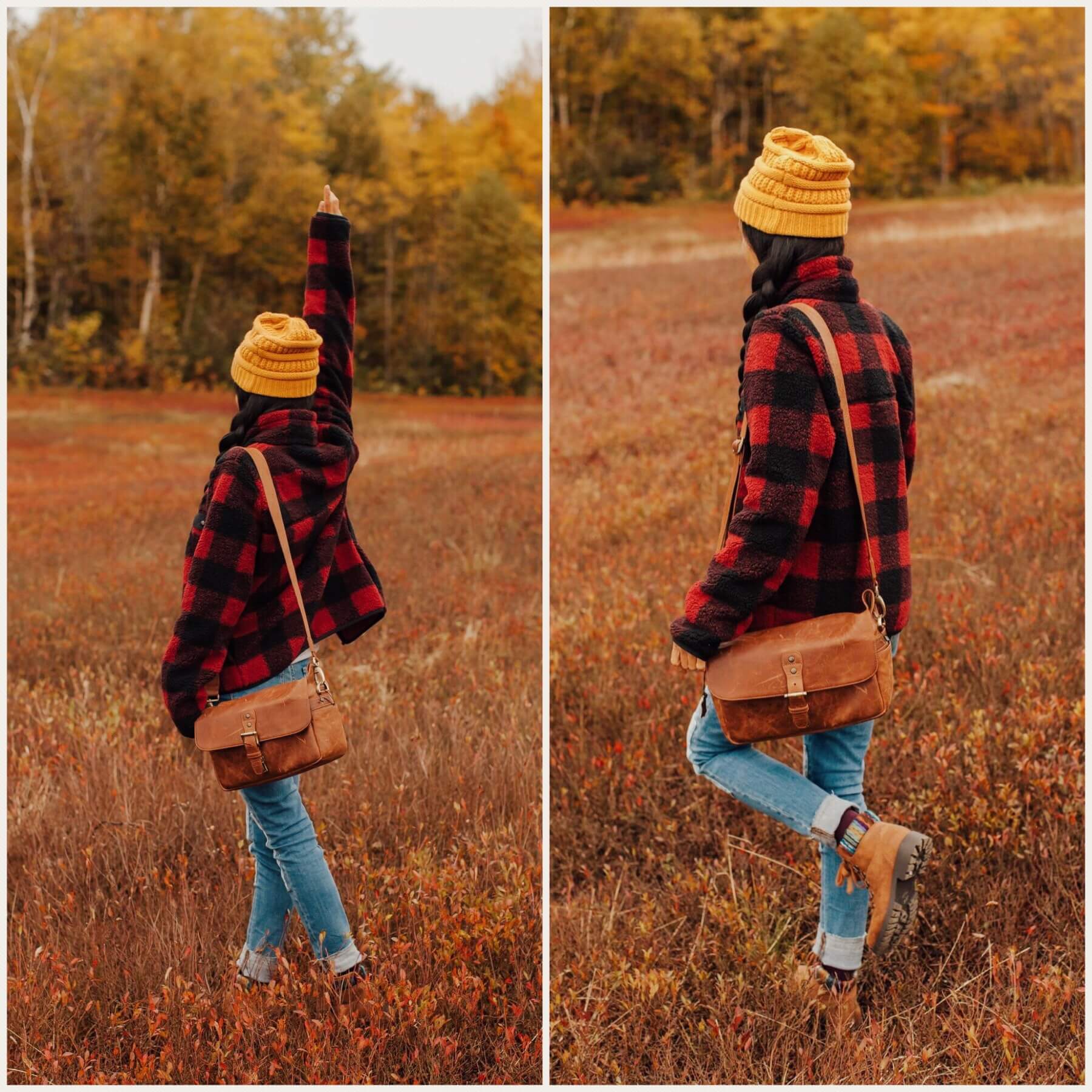 You can see there is a wealth of activities in Maine for you to enjoy during leaf peeping season. With their harvest festivals and brilliant display of foliage, fall is a wonderful time to visit Maine. Driving one of Maine's scenic byways, surrounded by the vibrant reds, oranges and yellows of the fall foliage will make you feel like you're in the middle of a painting. From Portland to Lubec, there are plenty of Maine attractions to see in fall. Probably too many for one trip. You'll just have to come back again.
Thank you to The Maine Office of Tourism for kindly sponsoring this post. All opinions are 100% honest & completely my own.