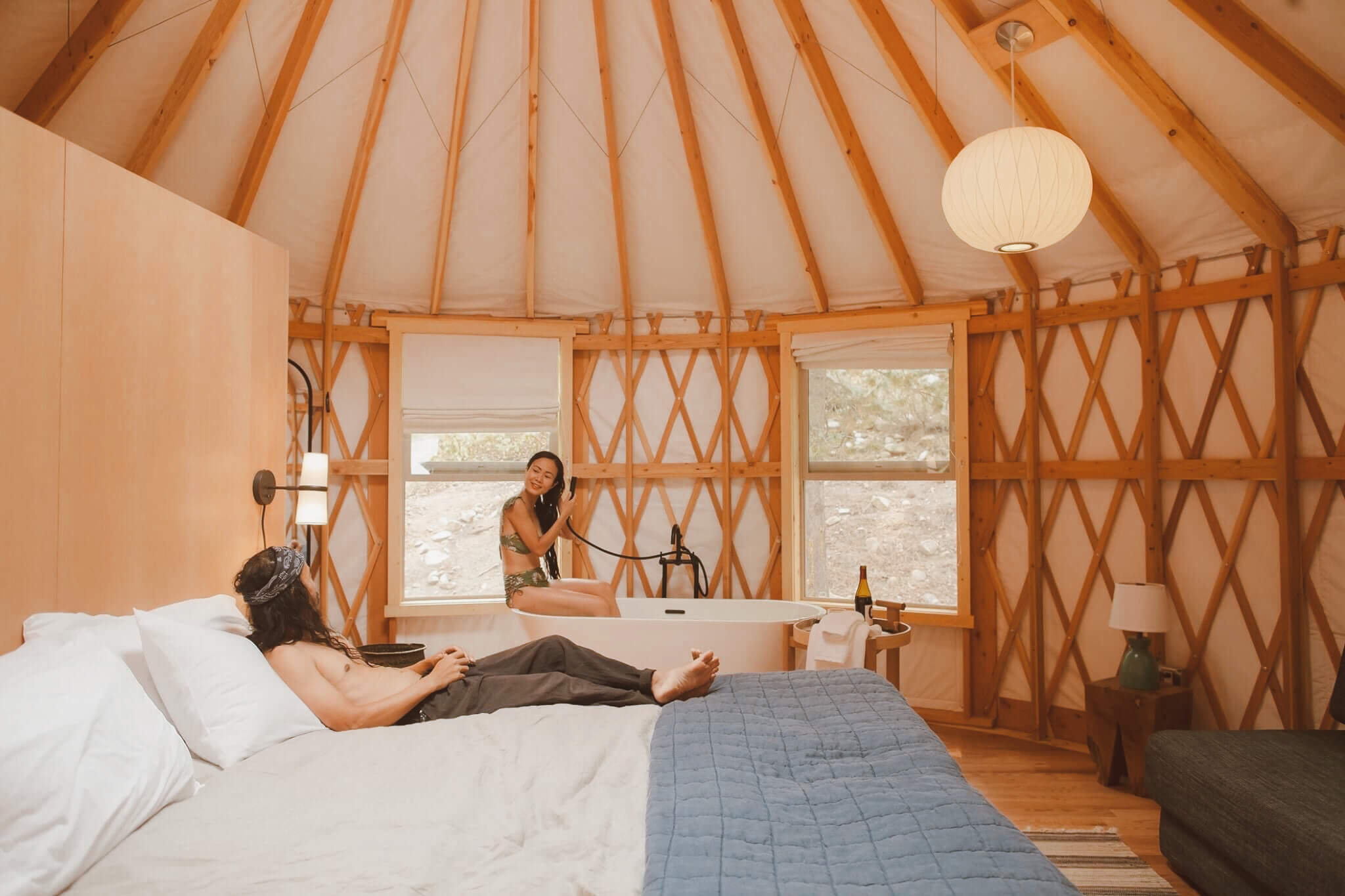 Wylder Hope Valley Resort:Explore California's Glamping Scene
There's just something about camping that always feels nostalgic to most people. It's outdoors in nature and it's refreshing. Nowadays you don't have to "rough it" to experience the great outdoors. Times have changed, and camping has undergone a makeover – the glory of glamping! If you're unfamiliar with the term, glamping is exactly what it sounds like: glamorous camping. Featuring all of the best bits of camping with a little convenience and amenities thrown in, glamping is suitable for those who look for a getaway in nature with some comforts of home.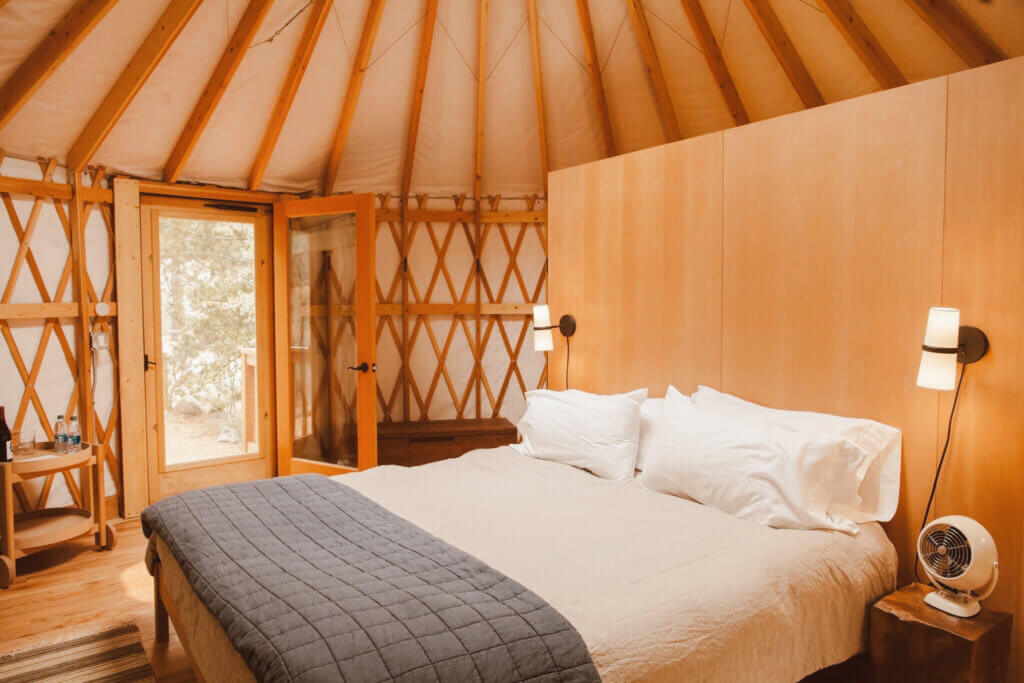 Lake Tahoe is clearly one of the ultimate glamping destinations so I was thrilled to discover that Wylder Hope Valley Resort stepped up their glamping game with new yurts. Originally designed as portable, sustainable housing for the ancient nomads of Mongolia and the surrounding region, yurts have become a trendy glamping staple in recent years. Situated 25 minutes from South Lake Tahoe and three hours from the Bay Area, Wylder Hope Valley – an iconic 165-acre resort in the Sierra Nevada – welcomes visitors to an outdoor escape with 30 uniquely built cabins, vintage Spartan trailer, 7 custom yurts, and expansive campgrounds for tents and RVs. In this blog I'm sharing with you my glamping experience at one of Wylder's luxury 24-ft yurts.
This is our first time being in Hope Valley and it was great! Being from Southern California, you really can't get this type of air, scenery, and the night time view of the stars! Our yurt, which is located about 1/4 mile down the road on the campgrounds, was just like staying in a luxury hotel room. We get to park right in front of the yurt, and just around the corner is the fire pit.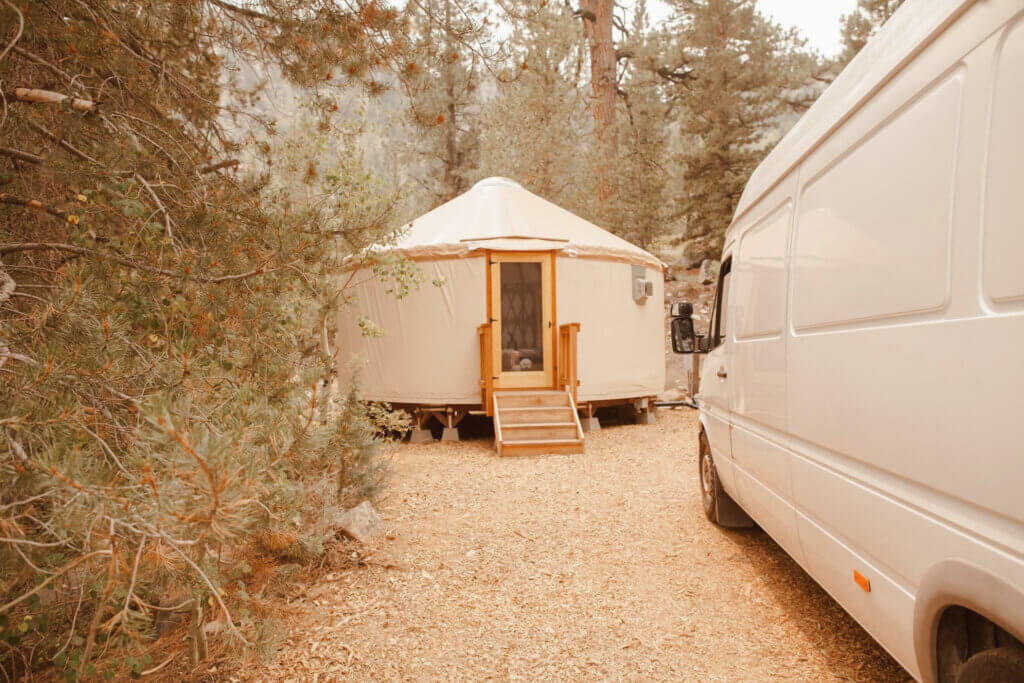 Our yurt (#11) provides the perfect amount of rustic comfort and it comes furnished with fireplace, king size bed, oak floor, and oversized soaking tub.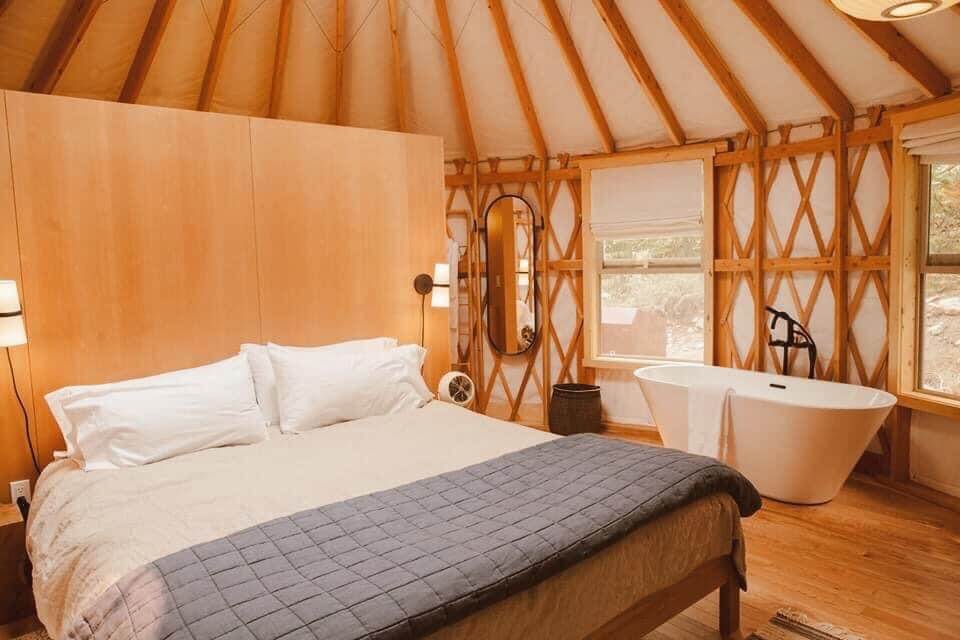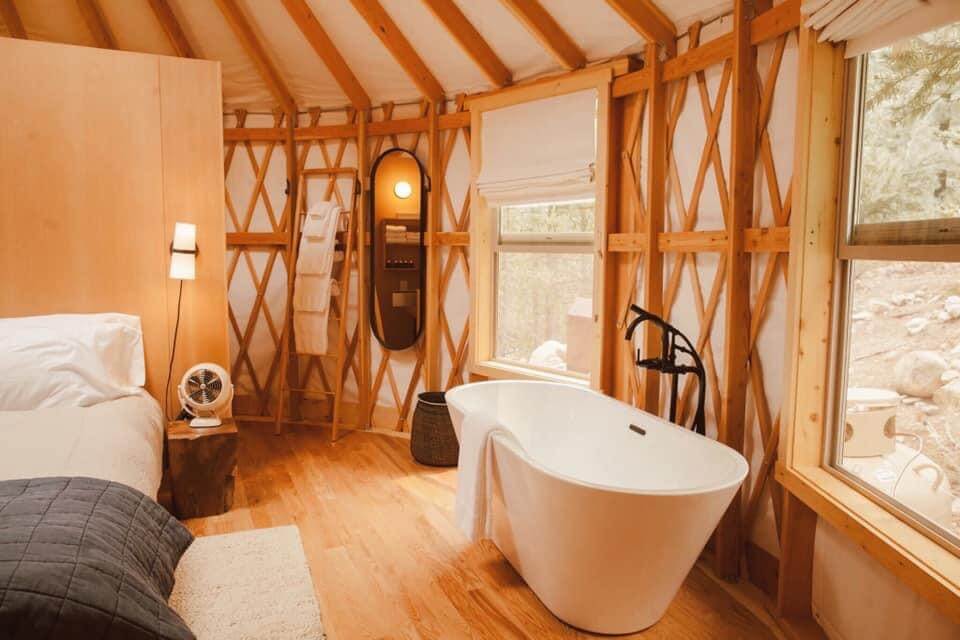 Their well-organized interiors ensure you and your family can remain cozy and comfortable under the beautiful Sierra Nevada sky.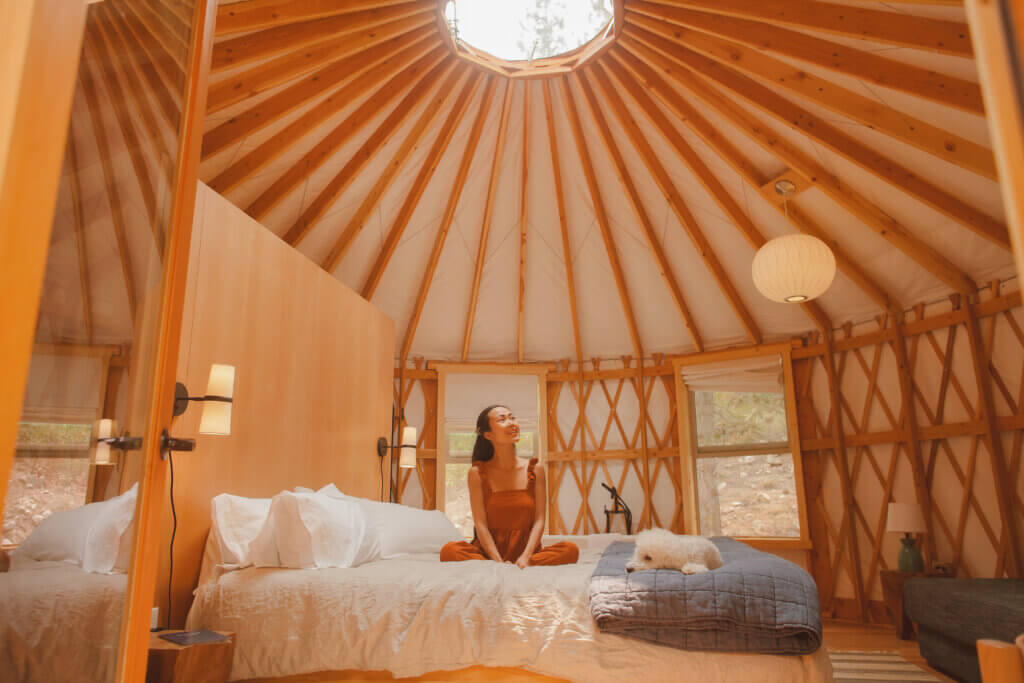 There is a total of seven custom yurts at Wylder that offer 360-degree vistas of mountain landscapes and the West Fork Carson River, from 20- to 24-foot yurts with full bathrooms, to one 16-foot off-grid yurt on a cliffside with incredible views.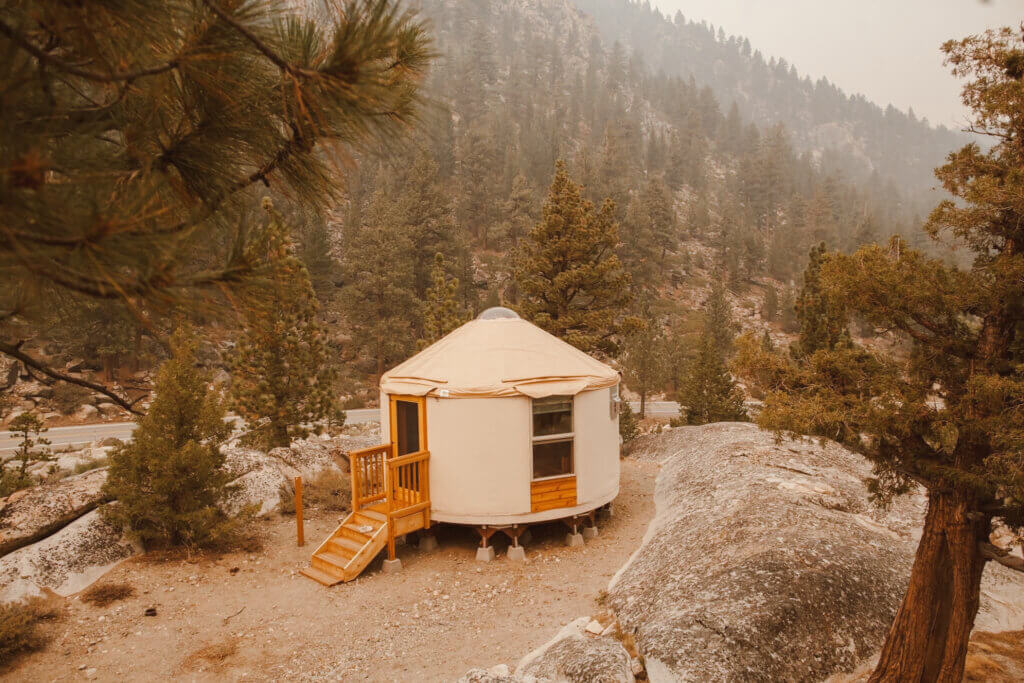 Glampers at Wylder have many options of accommodations, from luxury yurts to uniquely and newly refurbished cabins, where they don't have to worry about fiddling with flimsy self-assembly tents or musty sleeping bags.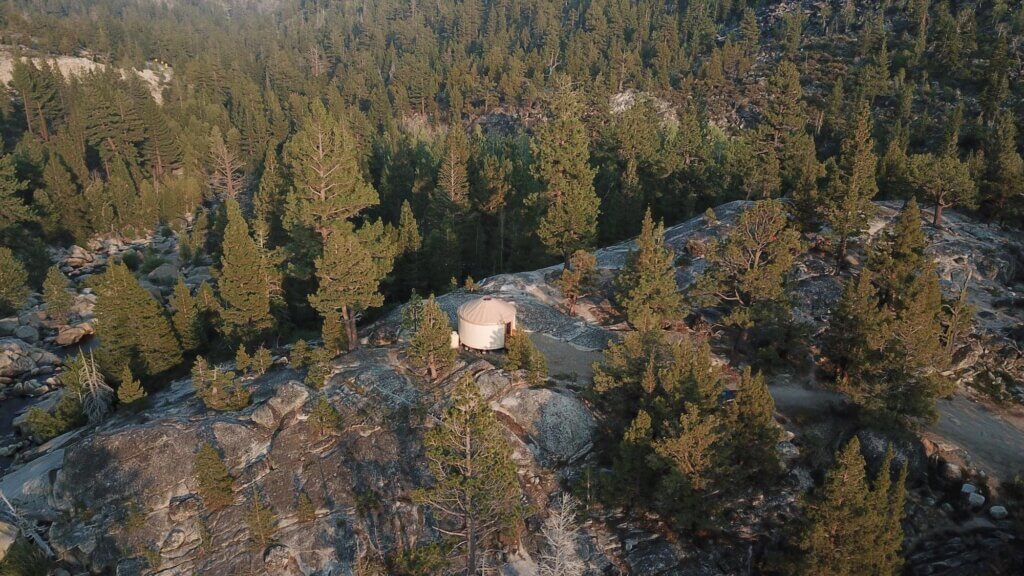 There's also a wonderful restaurant on site serving breakfast, lunch and dinner daily – Sorensen's Cafe. We love Sorensen's Café for their delicious home-cooked meals, wonderful staff and beautiful outdoor patio.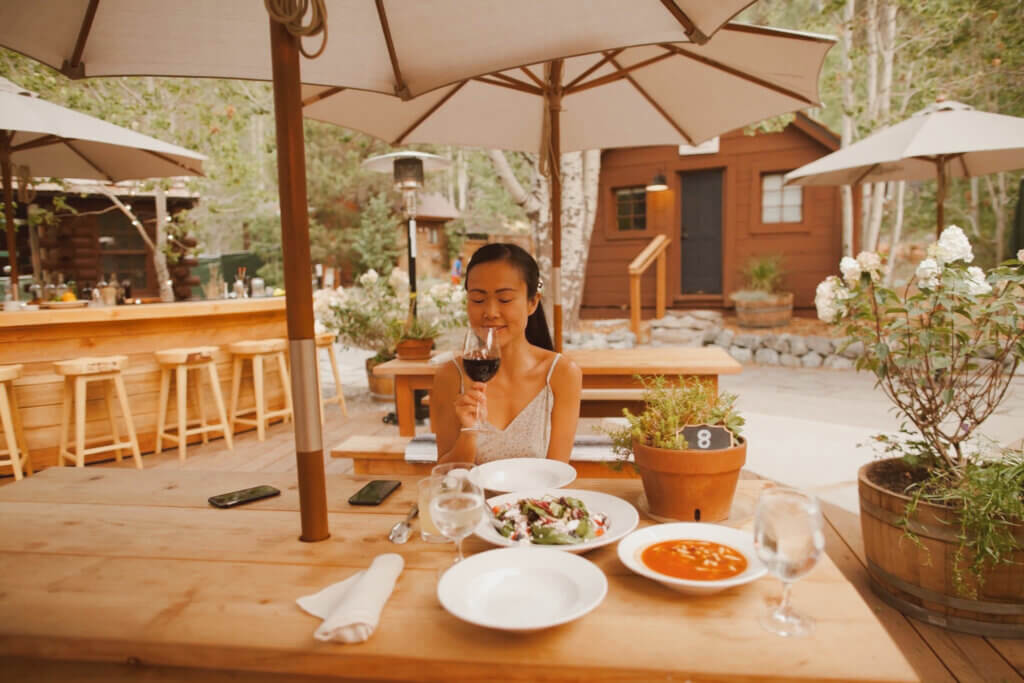 We stopped by Sorensen's for nourishing breakfasts before hitting the trails and relaxing dinners at the end of the day. I recommend trying their Summer Salad (spring mix, candied walnuts, goat cheese, strawberries and blueberries), King Salmon (asparagus, herb roasted red potatoes, and lemon cayenne hollandaise), and Roasted Lamb Persillade (lemon garlic crust lamp, bell pepper ragu and goat cheese croquettes).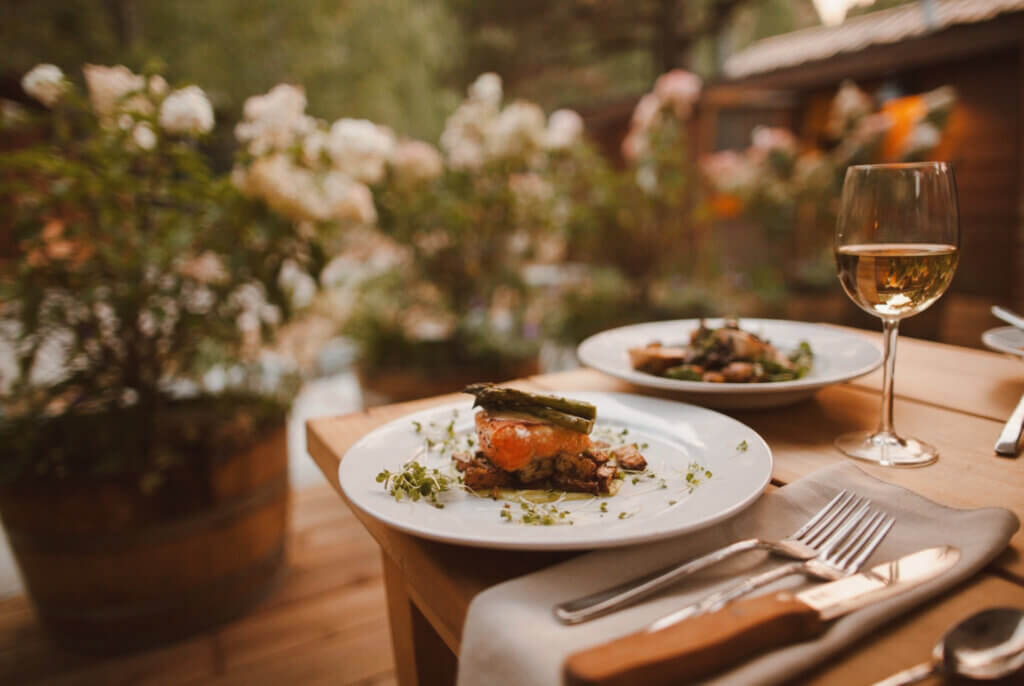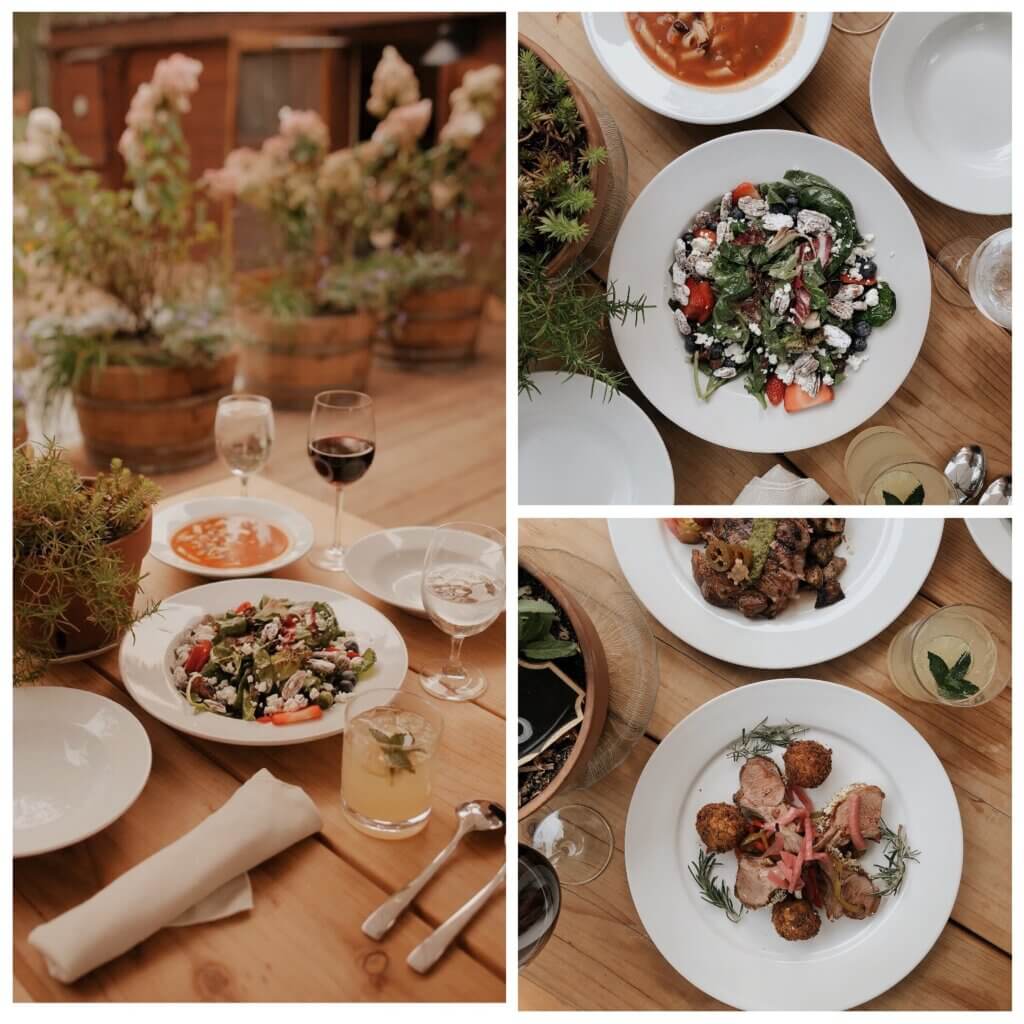 Wylder Hope Valley is filled with on-site and off-site experiences. On-property recreation includes hiking, mountain biking, laying in a hammock creekside, snowshoeing, and sitting by the fire enjoying hot cocoa or wine. Our favorite on-site activity is their classic woodfire sauna.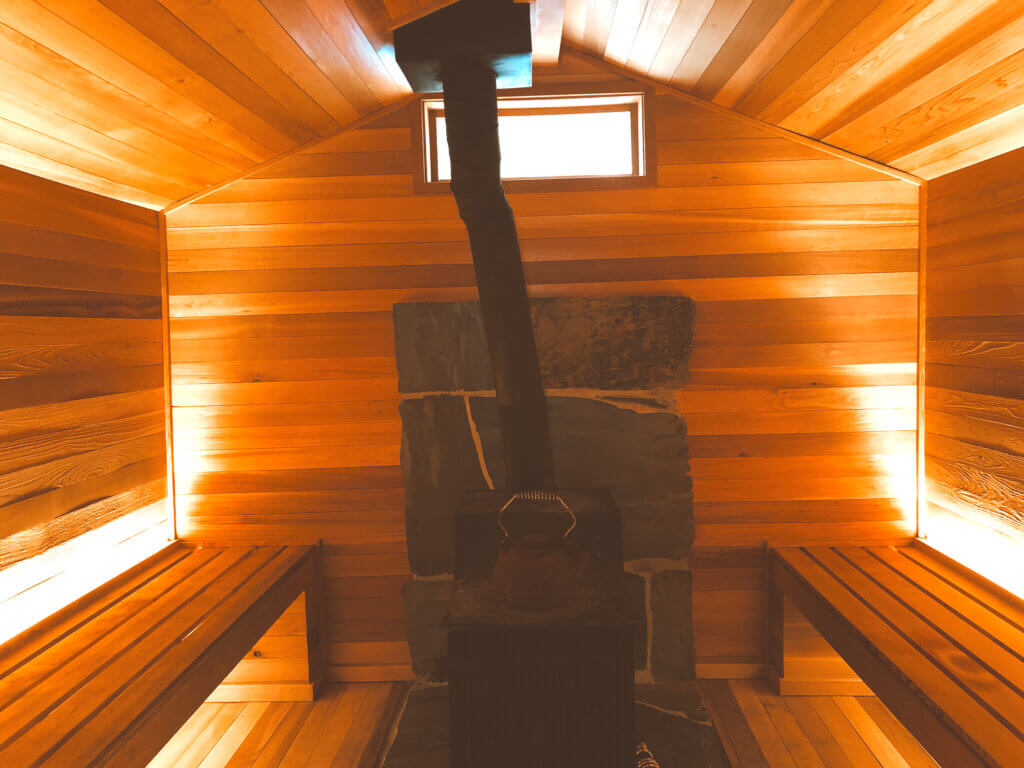 To make our sauna experience even more enjoyable, the staff sent a Land Rover Defender to pick us up from our yurt for our sauna appointment and drop us off afterwards. Customer service at Wylder is really top notch.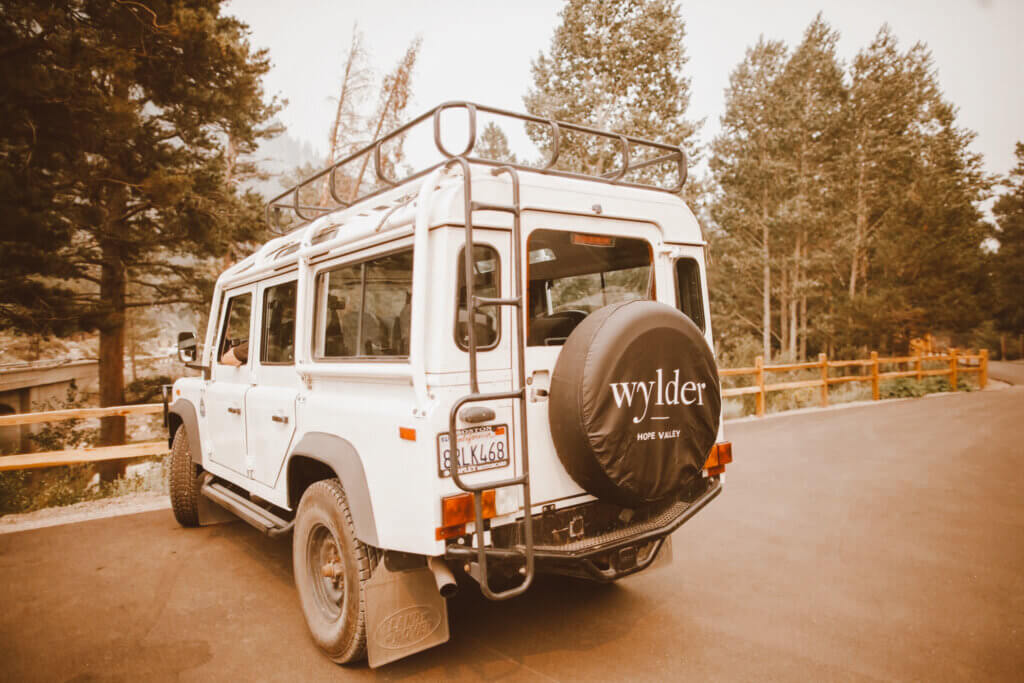 After an early morning hike of the on-site Popo's Trail through aspen groves and pine forests, I enjoyed coming home to my yurt and taking a long hot bath in the oversized tub.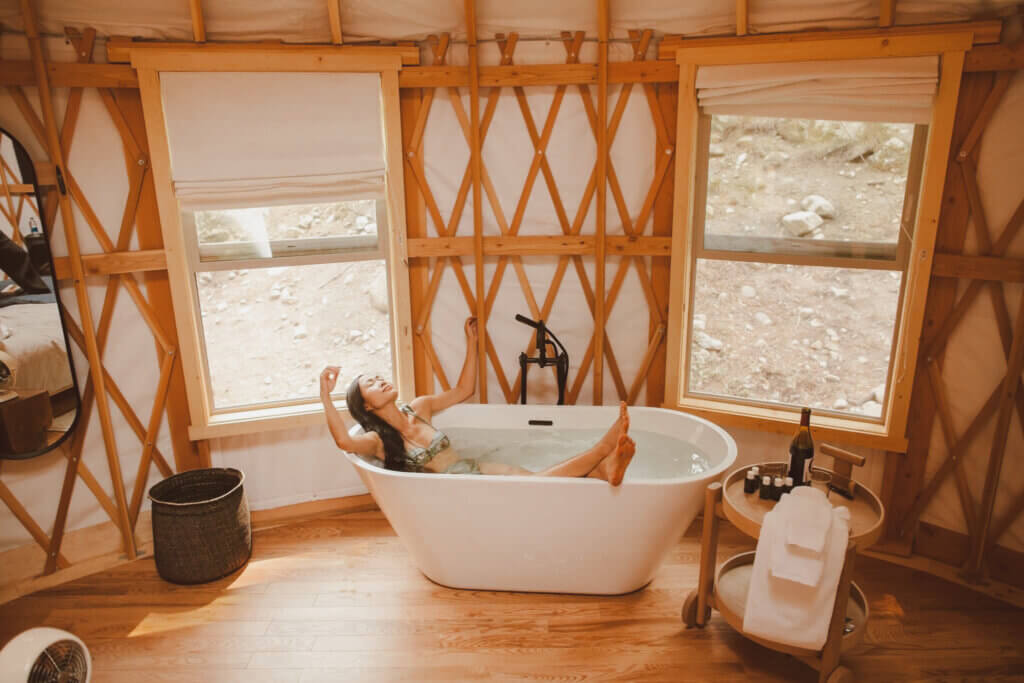 In the afternoon we took it easy; as Derek and Chloe took a short walk to the nearby swimming hole (did I mention that the West Fork Carson River meandering through the resort?), I spent my afternoon practicing calligraphy and Guzheng with a spectacular scenery of the 360-degree vistas of mountain landscapes and pine forests.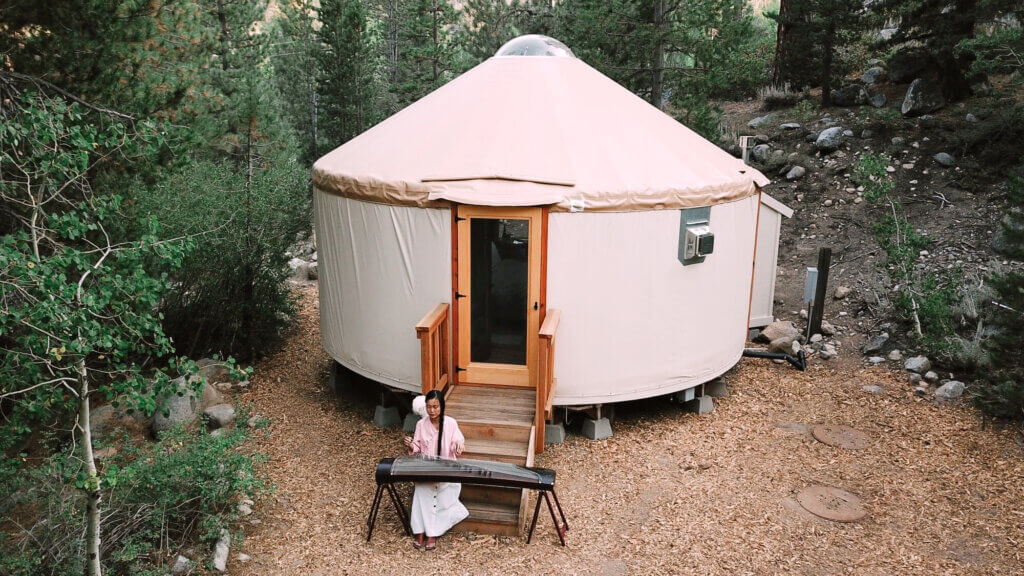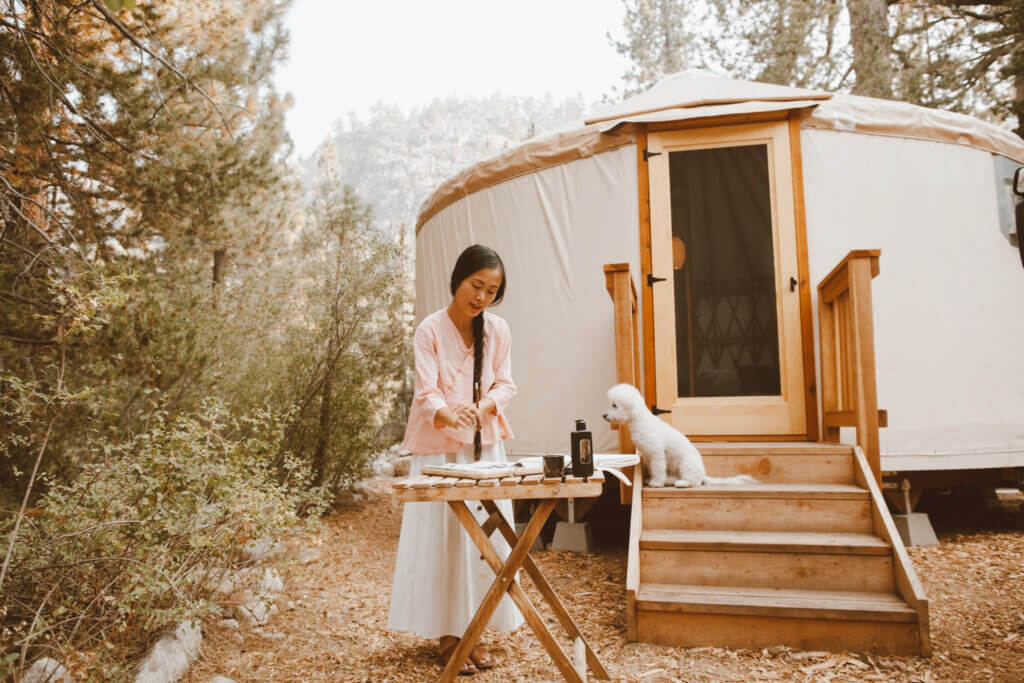 For off-property experiences, we loved venturing to nearby hot springs and Lake Tahoe.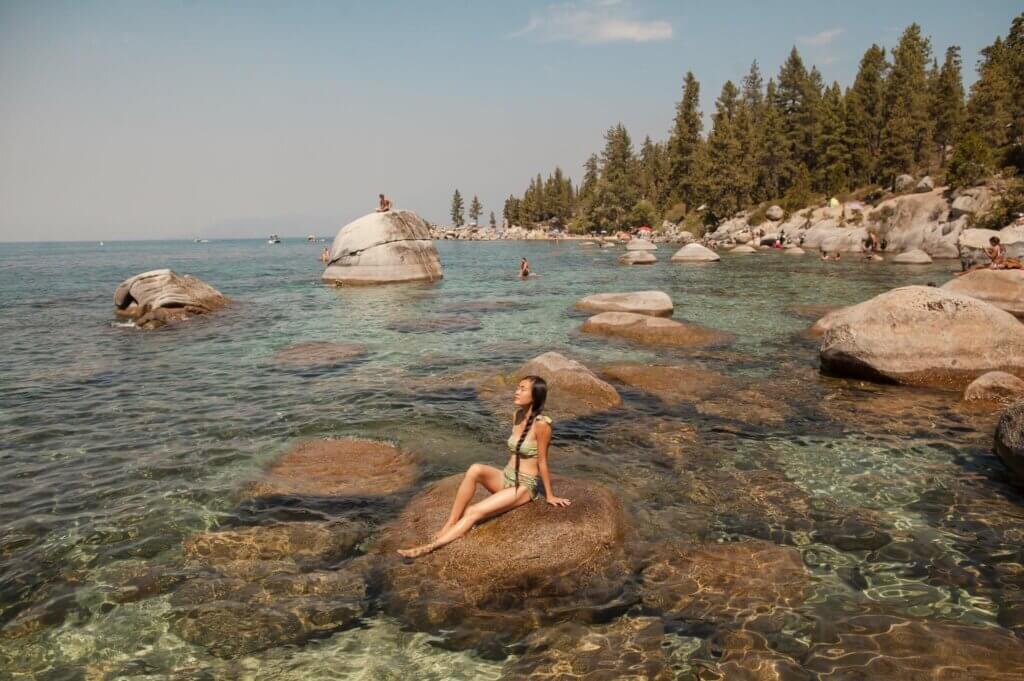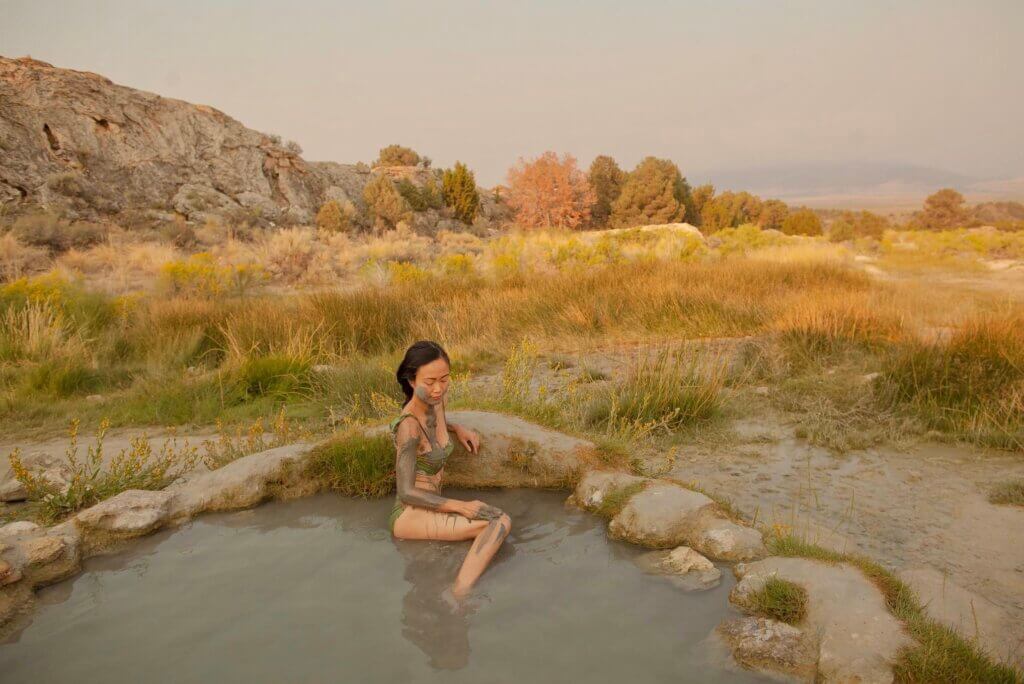 Besides all this wonderful-ness, what makes this all come together is the staff….their excellent hospitality is evident. When we first came to the Sorensen's cafe for dinner, we noticed a friendly and super attentive waiter who constantly came to our table and asked how everything was and to our surprise later on we saw that same waiter watering the lawn. Completely astonished, we found out later that was John Flannigan – Wylder Hotels' Founder and CEO. Only after 3 days here, we felt like Wylder is our second home and the staff is like our family – a spirit of mountain hospitality that other big-name five-star resorts are lack of. Wylder Hope Valley, giving us the right escape, we needed. We cannot wait to come back and create more memories.
So, would you want to try to give glamping a try? Or do you prefer the more traditional method of camping with few luxuries? Let us know in the comment!
***Thank you to Wylder Hope Valley Resort for kindly sponsoring this post. All opinions are 100% honest & completely my own.