The "most British" of the Caribbean islands, Barbados boasts a rich history, unique culture, and vibrant landscape. Visitors from around the world flock to Barbados for its warm weather, crystal clear water, swaying palm trees, abundance of wildlife, and excellent Bajan cuisine. In this blog is a detailed travel guide that will help you plan a trip to Barbados with ease.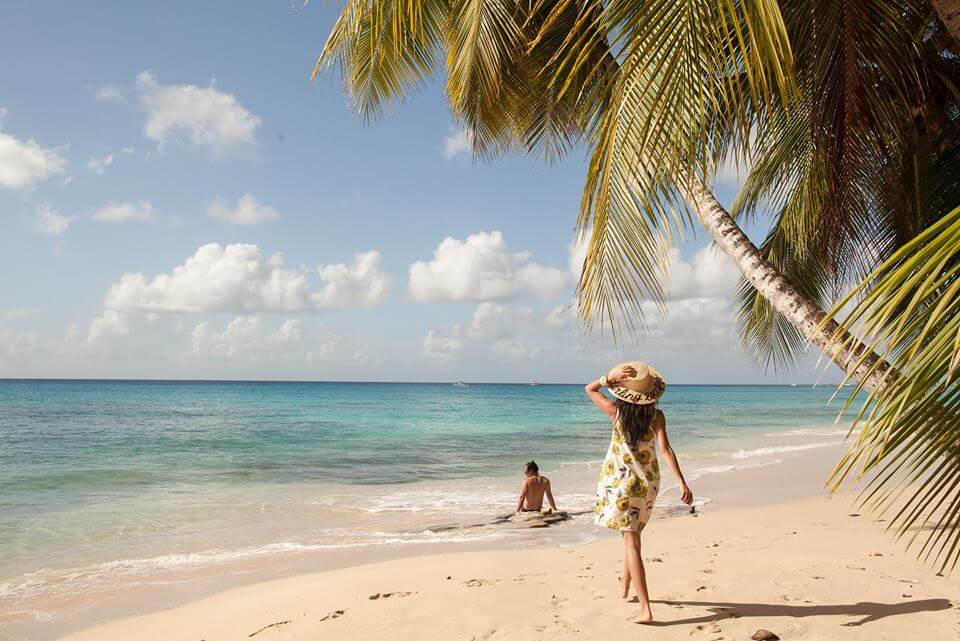 WHY VISIT BARBADOS?
As we were looking for a perfect Caribbean getaway with tranquil waters and white-sand beach, we found Barbados. Barbados, combining its British colonial heritage and Caribbean flair, offers visitors a tropical getaway like no other. There's really more to Barbados than just a  white-sand-beach destination where you spend the day swimming and sunbathing. While it was discovered by the Spanish, Barbados would eventually become a British colony, and still has plenty of cultural remnants from their regime today. Known as "Little England", afternoon tea is a ritual, cricket is the national pastime, and dressing for dinner is their tradition. It is an island with a cultural history that is just as rich as its beaches and landscape.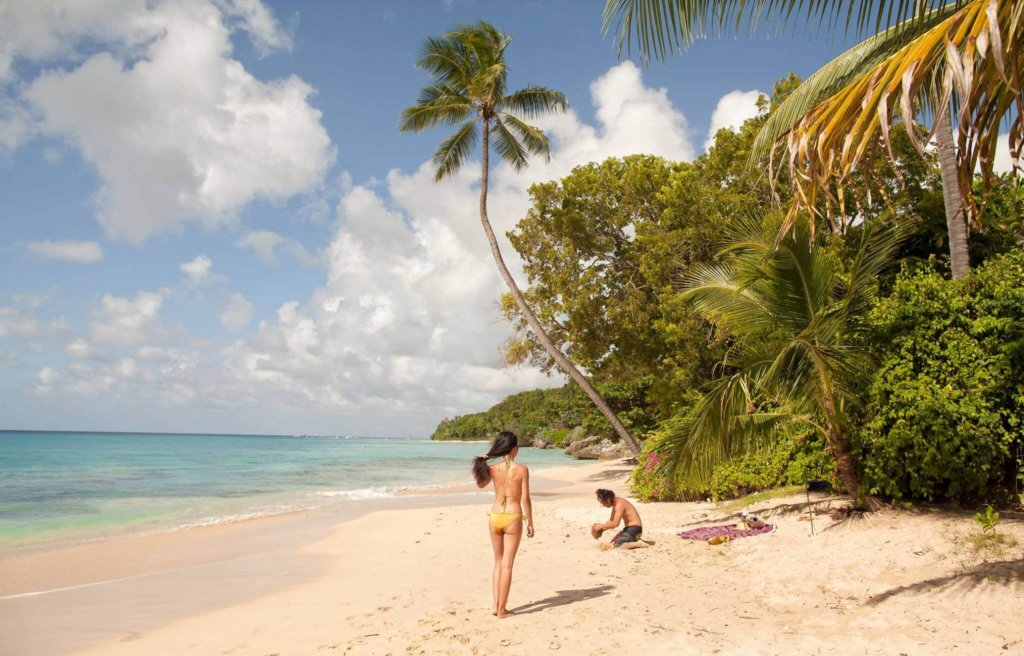 THE BEST TIME OF YEAR TO VISIT BARBADOS
The wet seasons of Barbados starts from June and ends on November. Its dry season runs from December through May. The best time to visit Barbados is between mid-December and April and it is the island's peak tourist season. During these months, especially around Christmas and New Year, you see a peak in occupancy and consequently prices soar. For those seeking a more affordable escape, July and August offer discounted rates (up to 50% off peak prices). Hurricanes are a rarity in Barbados since it is located on the outskirts of most hurricane paths.
CURRENCY USED IN BARBADOS
The currency used in this tropical destination is the Barbados Dollar, or BBD. When we were there the currency conversion rate was 1 US Dollar = 2 Barbados Dollars. US currency is also widely accepted across the island, and most restaurants and stores accept major credit cards.
WHERE TO STAY
We were staying at Port Ferdinand Luxury Marina and Residences. What an amazing experience! The resort offers discreet elegance, luxurious surroundings, and high level of personalized service.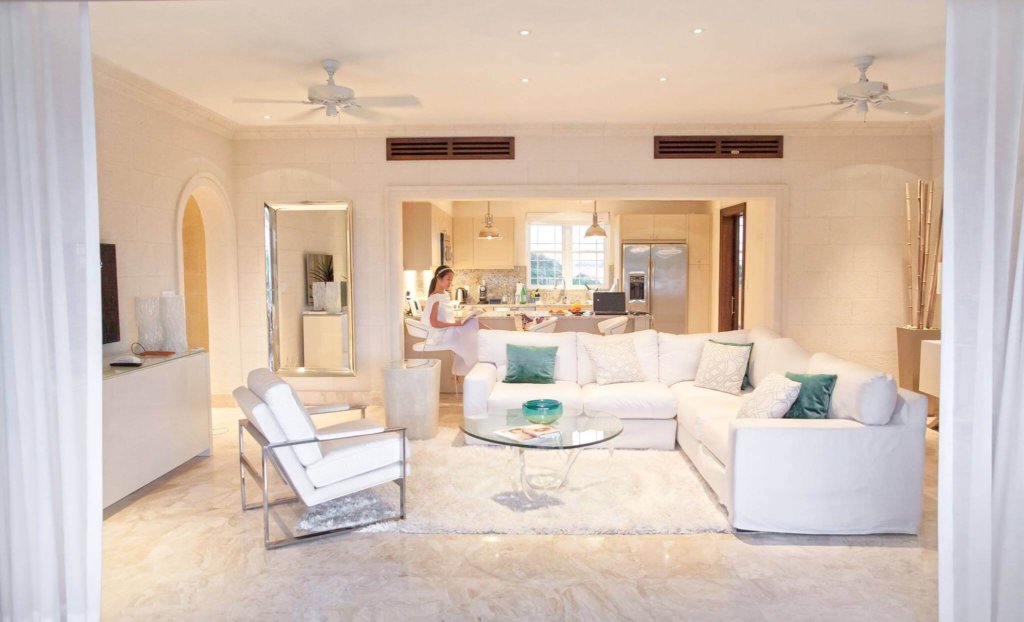 Situated on the exclusive Port Ferdinand Marina on the northwest coast of Barbados, the resort marina features 120 berths with 82 luxury homes and each home has its own uninterrupted view of the marina.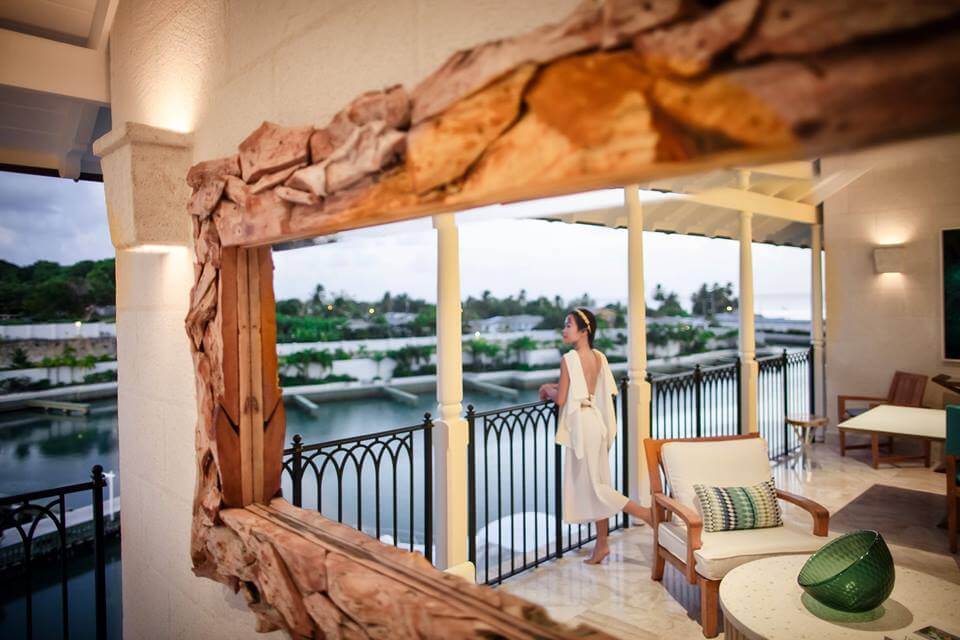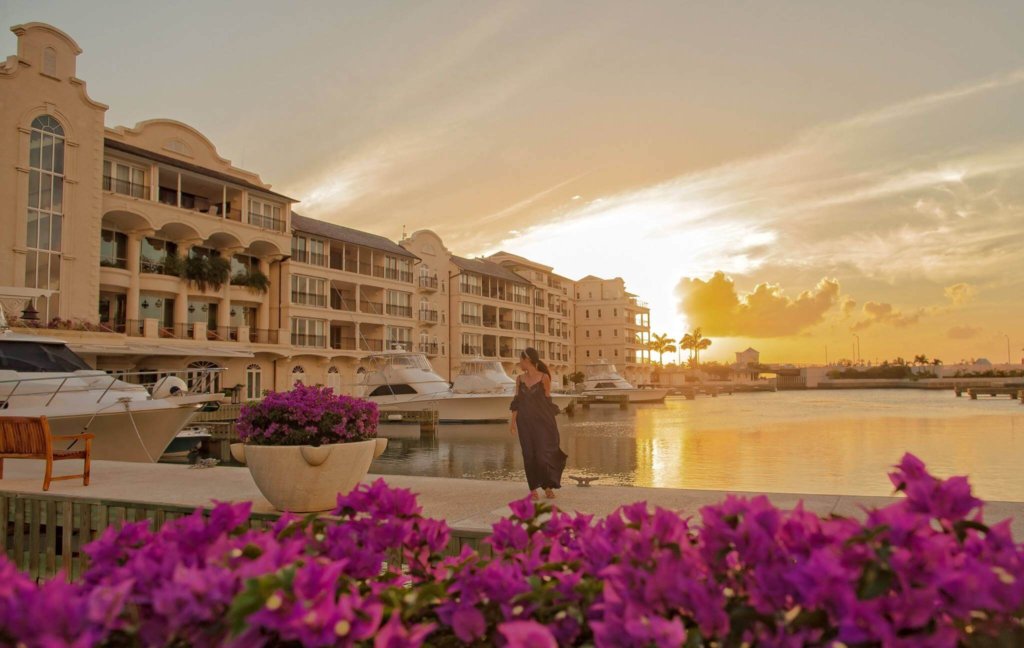 These homes are available for ownership or holiday rental; they boast a villa-style experience with all the amenities of a resort. It is a wonderful option for those who wish for the privacy and space of their own residence but still desire a high level of personal 5-star service. A simple full-service home-away-from-home concept!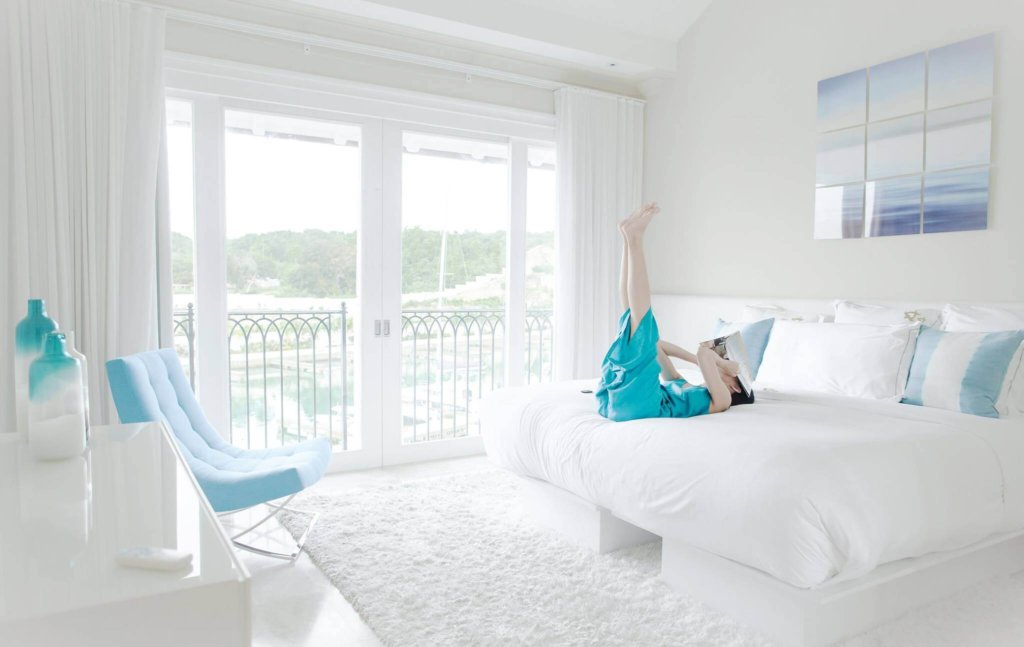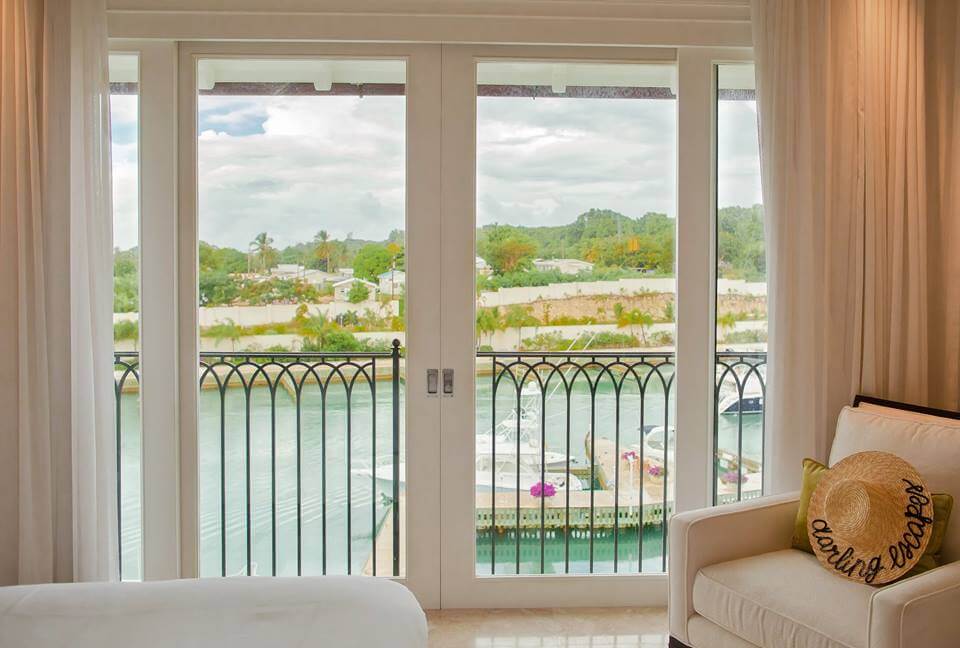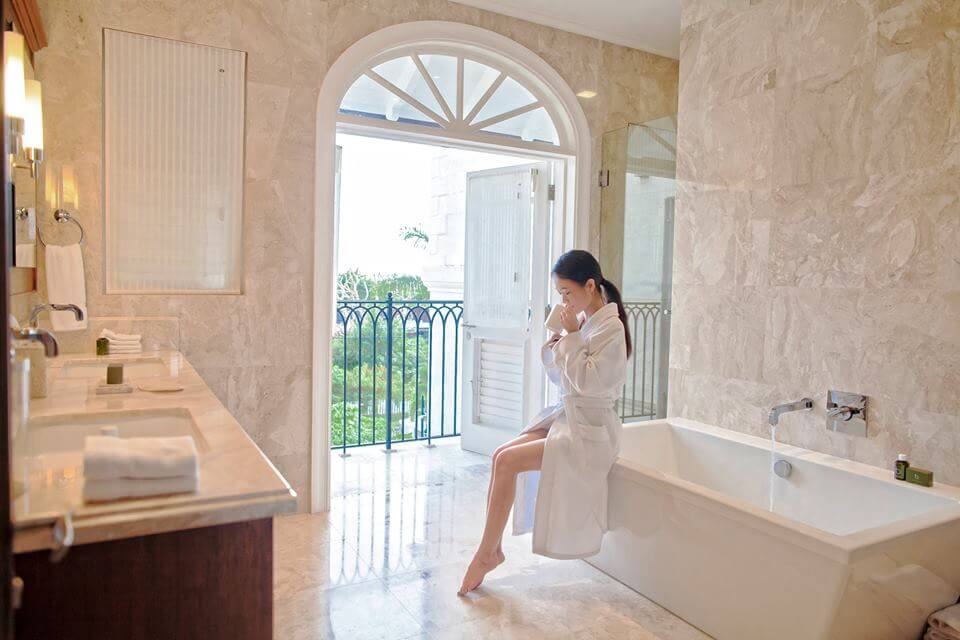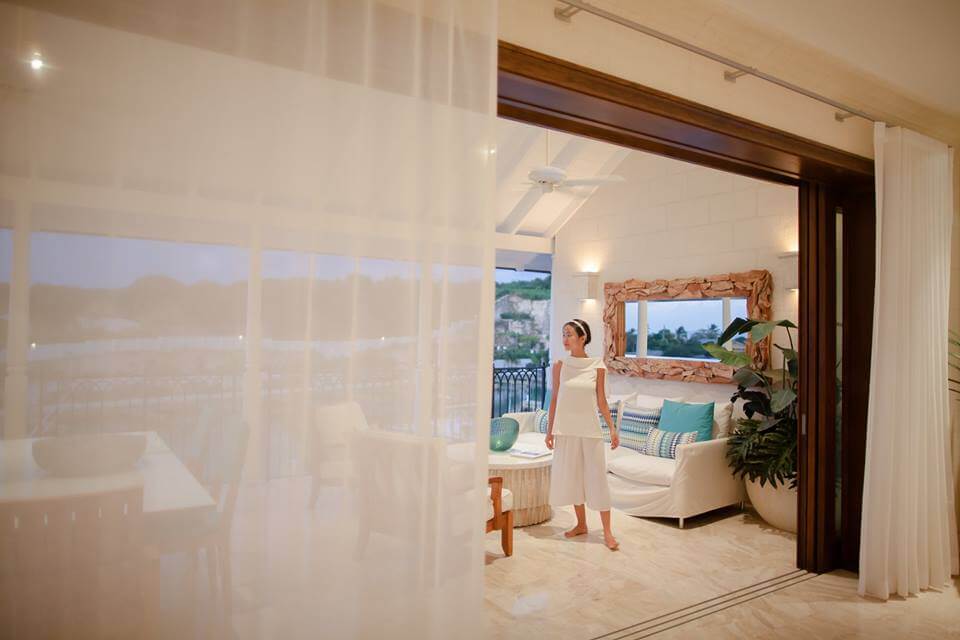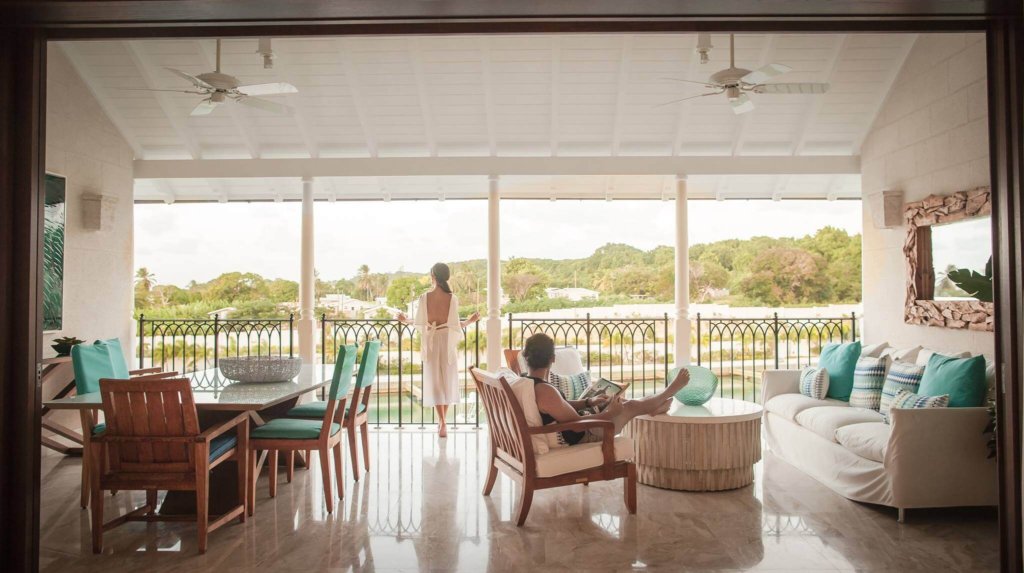 Our home consists of three large en suite bedrooms accommodating up to six people. I found the view mind-boggling. From the grand terrace, there was a 120-berth marina and lustrous white yachts. My state-of-art kitchen was stocked with groceries before my arrival and it was so convenient and cost-saving preparing our daily continental breakfast in the comfort of our own home.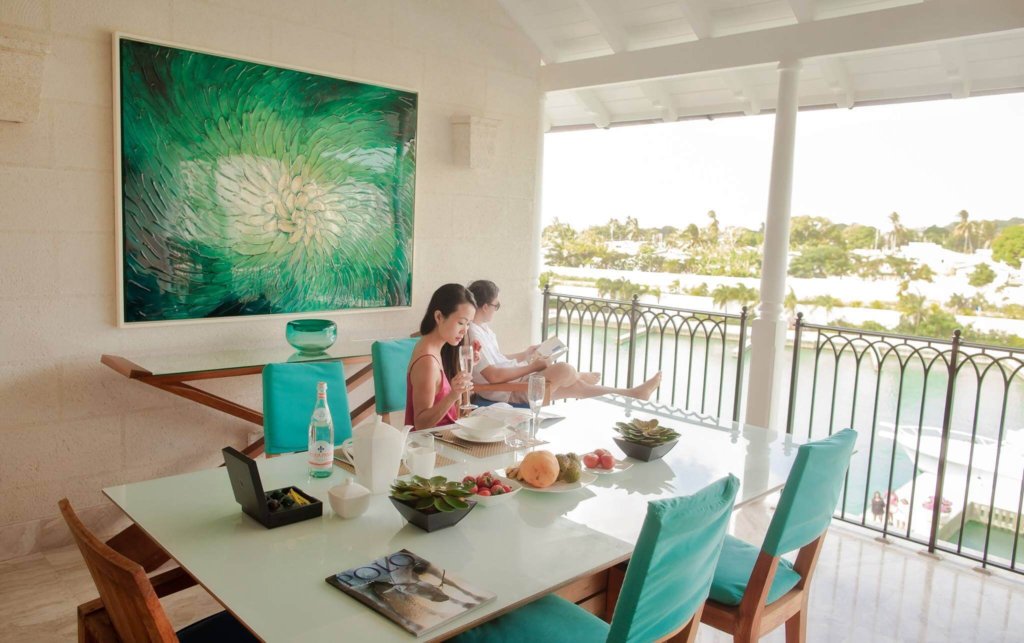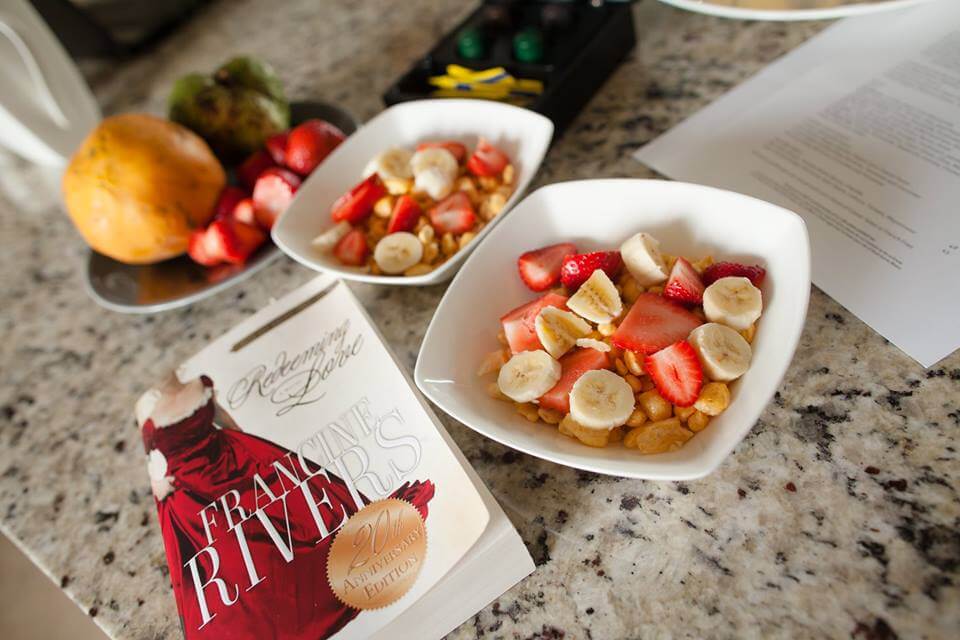 GETTING AROUND
Public buses are quiet, and are operated by the bluish Barbados Transport Board. There are also private operators like the yellow buses as well as the white private mini-vans, which are usually crowded and cramped. These rides all offer BD$2 per ride.
Cab drivers are pretty knowledgeable, when it comes to the best restaurants and sites in Barbados, meaning taking a taxi is absolutely a hassle-free way to travel around the island. But on the flip side, you are going to pay big bucks for their convenience, with the lofty fares set by the government. However, since taxies are heavily regulated by the government you don't have to worry about taxi drivers cheating. Check this website for the current taxi rate from one region to another in Barbados.
Renting a car is arguably the most convenient way to get around the island. Compared to other destinations in the Caribbean, the roads in Barbados are quite easy to navigate. And don't forget, driving is on the left in Barbados.
But for us we got the best of all! One of the most exciting aspects of staying at Port Ferdinand Luxury Marina and Residences is that we had access to its complimentary water taxi service that took us to many places! So we hopped aboard, enjoyed the views along beautiful coastline and didn't have to worry about taxi fares, mileages, or traffic.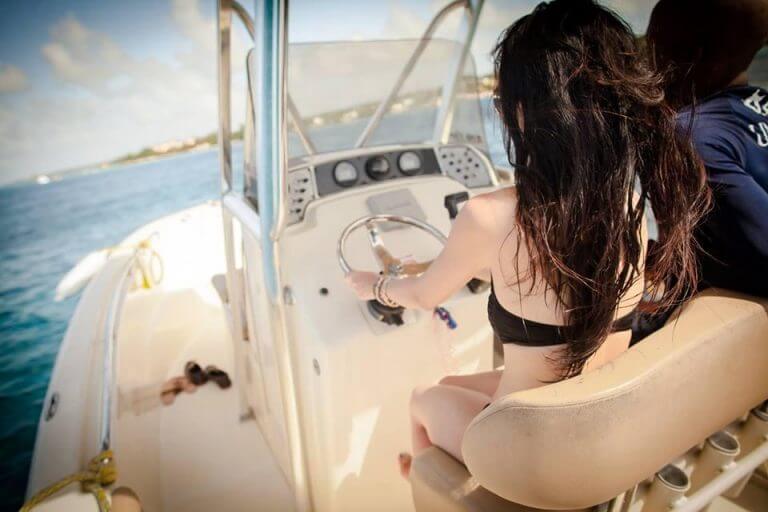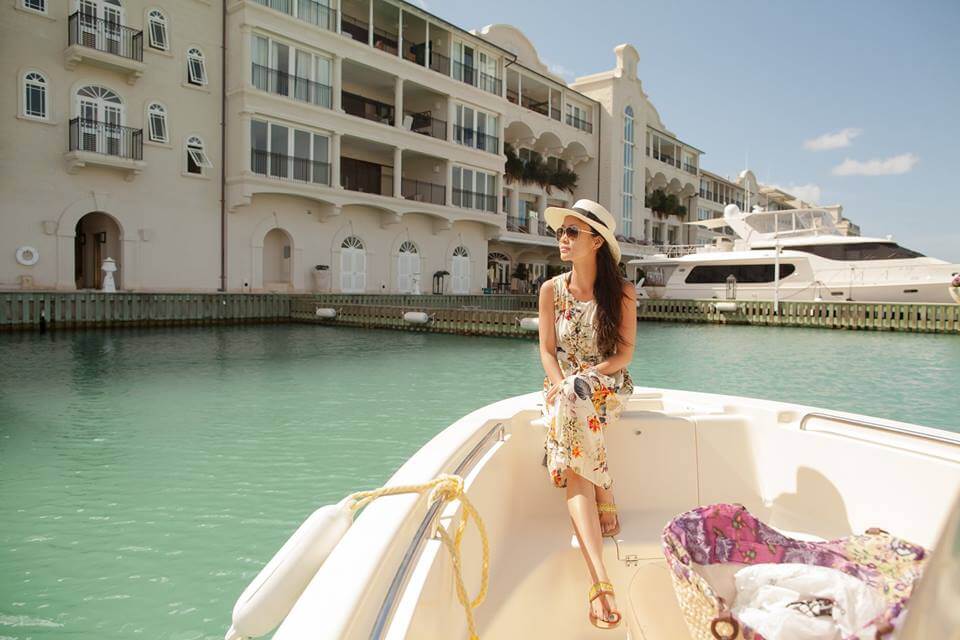 The resort also provided meet and greet service at the airport; we were greeted by Port Ferdinand's representative who guided us through immigration and customs (saving us lots of time not having to wait in line!)  and then we met with our private driver who shuttled us to the resort in a luxury car!
REGIONS IN BARBADOS
Barbados has 11 parishes that can be divided into 4 regions:
Bridgetown –Aside from having a great selection of shops and street markets, this UNESCO World Heritage Site is filled with fascinating historic sites to explore.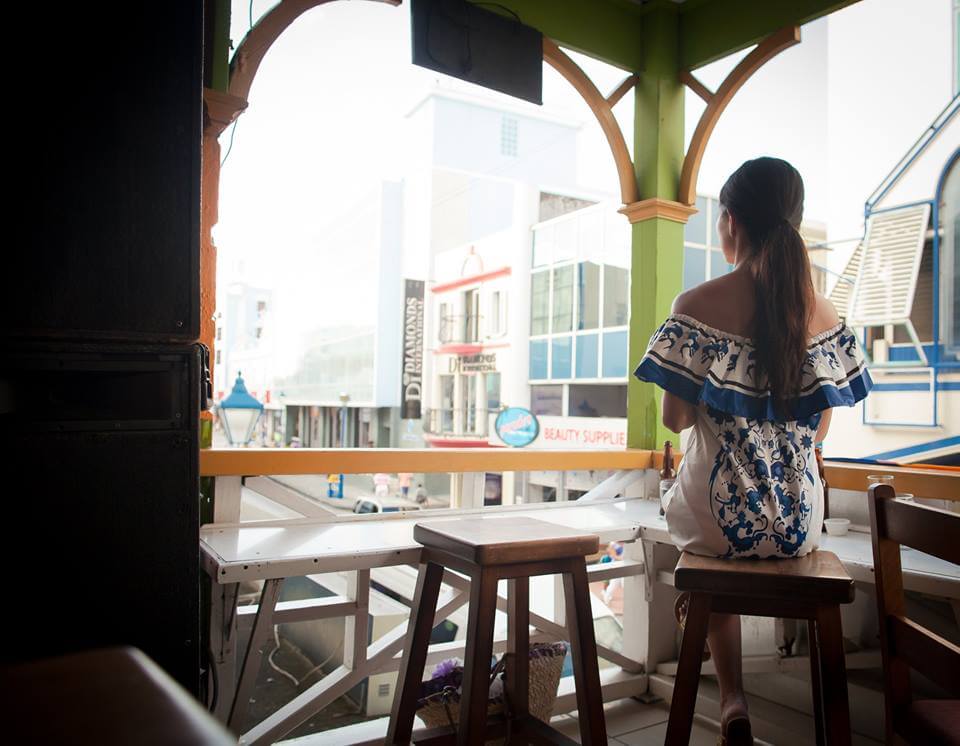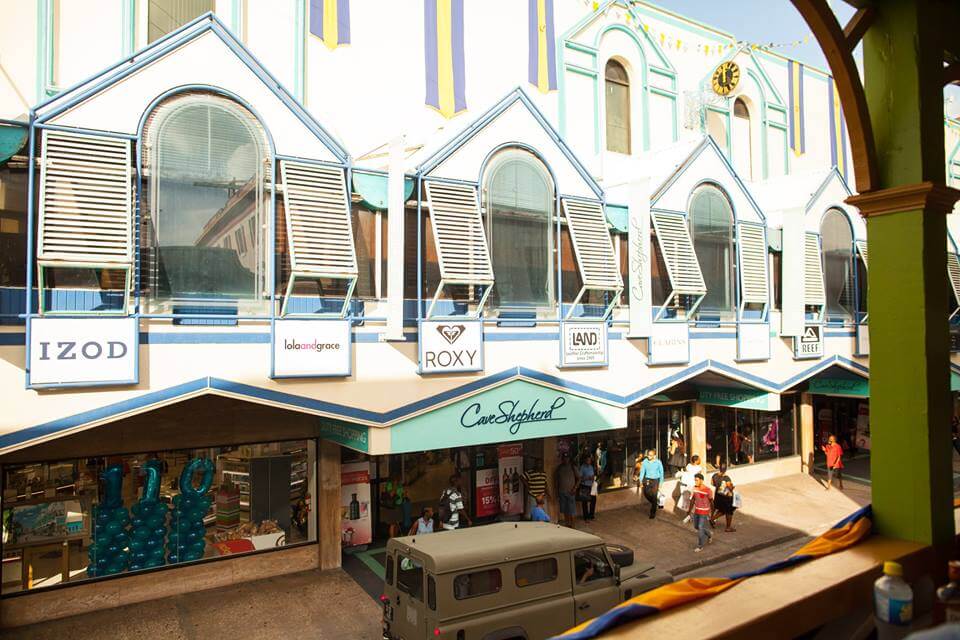 Southern Barbados – It is home to the parishes of Saint Thomas and Christ Church. It is also where the Grantley Adams International Airport. It is also brimming with restaurants and bars. Two of our favorite beaches at this region are the Hilton Beach and the Pirate Cove.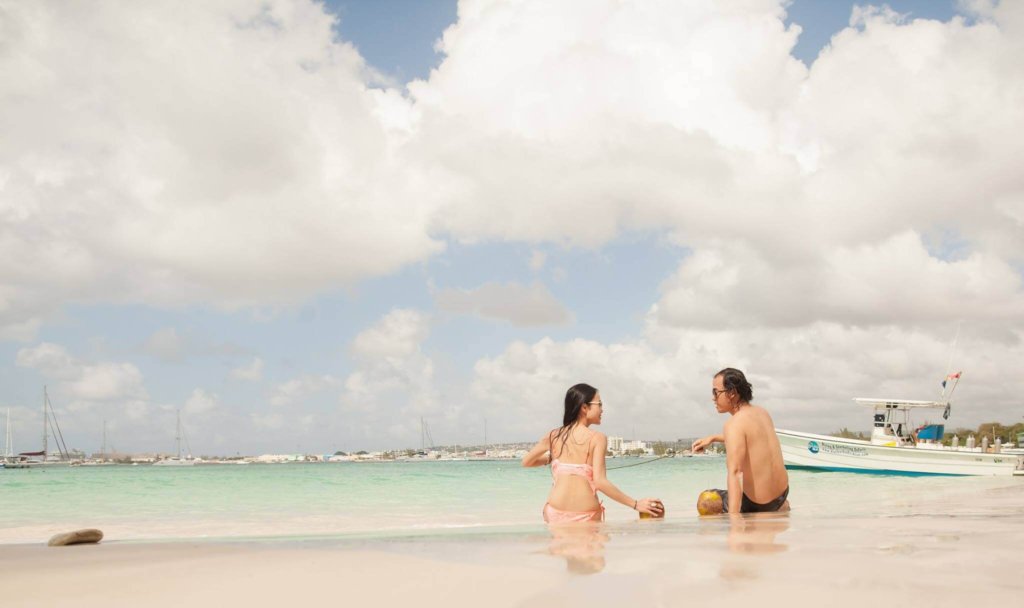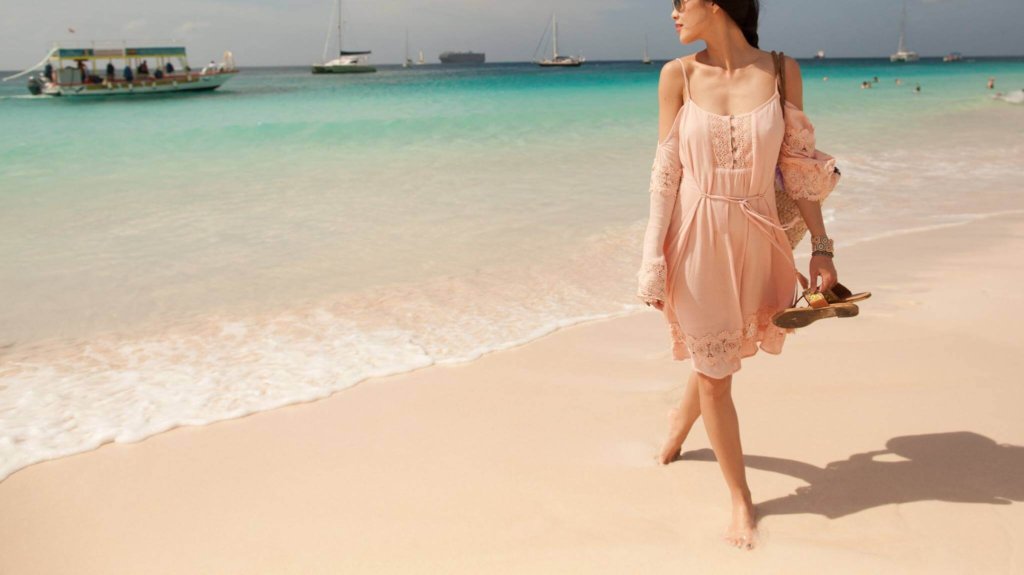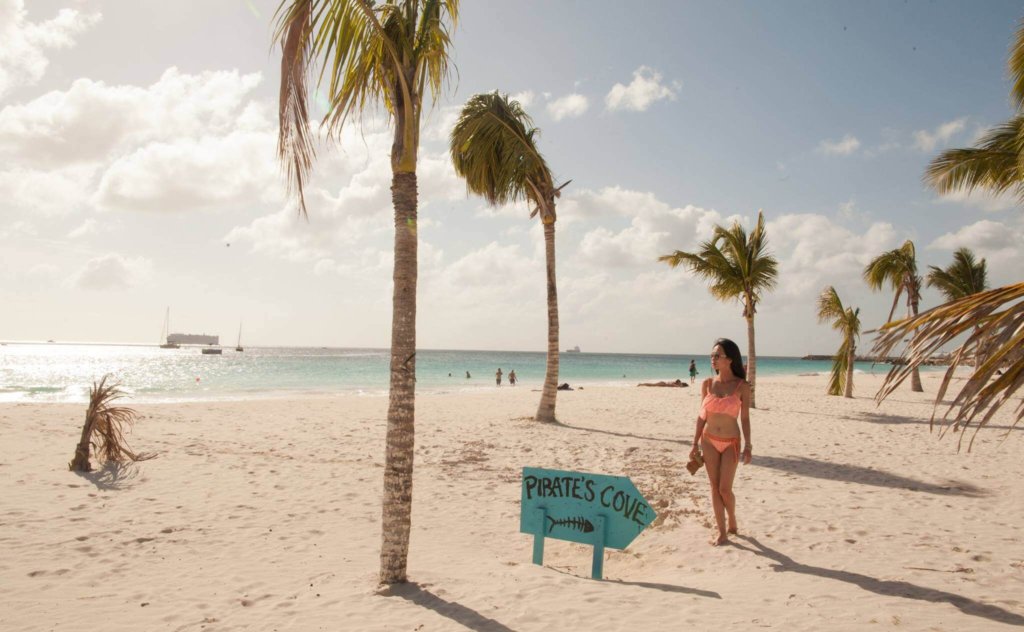 Central Eastern – It covers the parishes of Saint Thomas, Saint Joseph, Saint John, Saint George and Saint Andrew. The east coast is the island's rugged Atlantic side.
Western Barbados – The island's serene Caribbean side covering the parishes of Saint Lucy, Saint Peter and Saint James. Speightstown and Holetown are its two main towns.
Speighstown is my favorite town. Port Ferdinand Luxury Marina and Residences is conveniently located within easy walking distance to Speighstown. If you want to venture off Barbados' tourist trails you can explore the town on foot. Or you can always have the concierge at Port Ferdinand arrange a water taxi ride to drop you off at the historic Speighstown and pick you up later. It was a beautiful walk through the streets of Speighstown. There are remnants of colonial architecture existing with modern buildings and charming traditional storefronts. Splashes of colors brightened up our days as we strolled though this iconic town. We bought lots of tropical fruits and groceries from fruit stalls and local markets for our home-cooked meal later in our villa.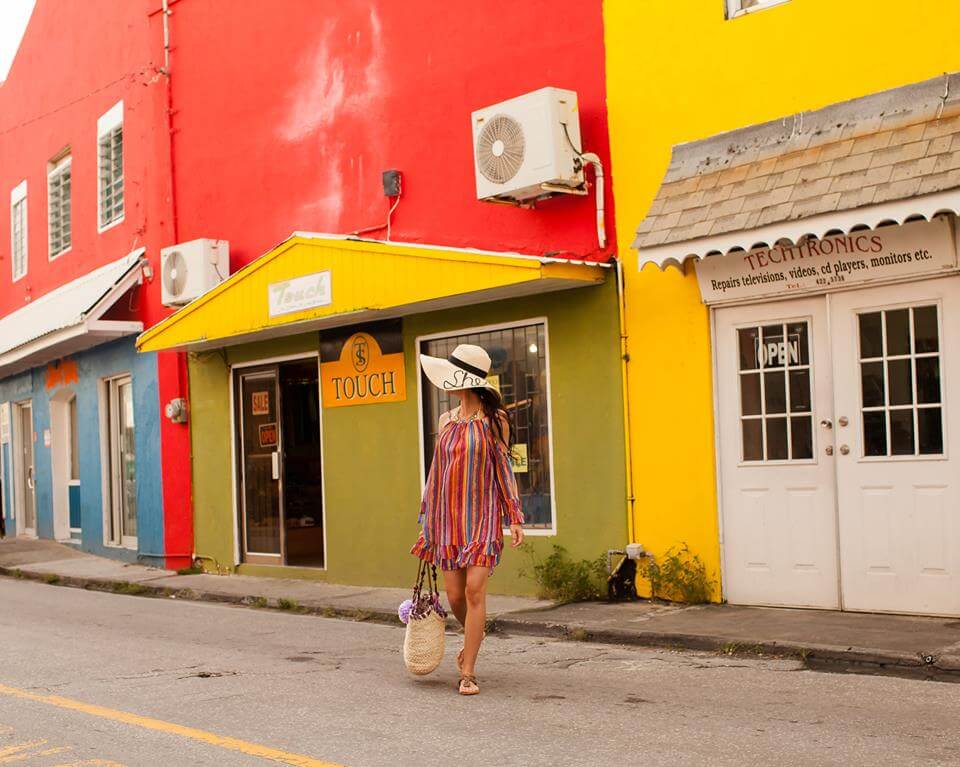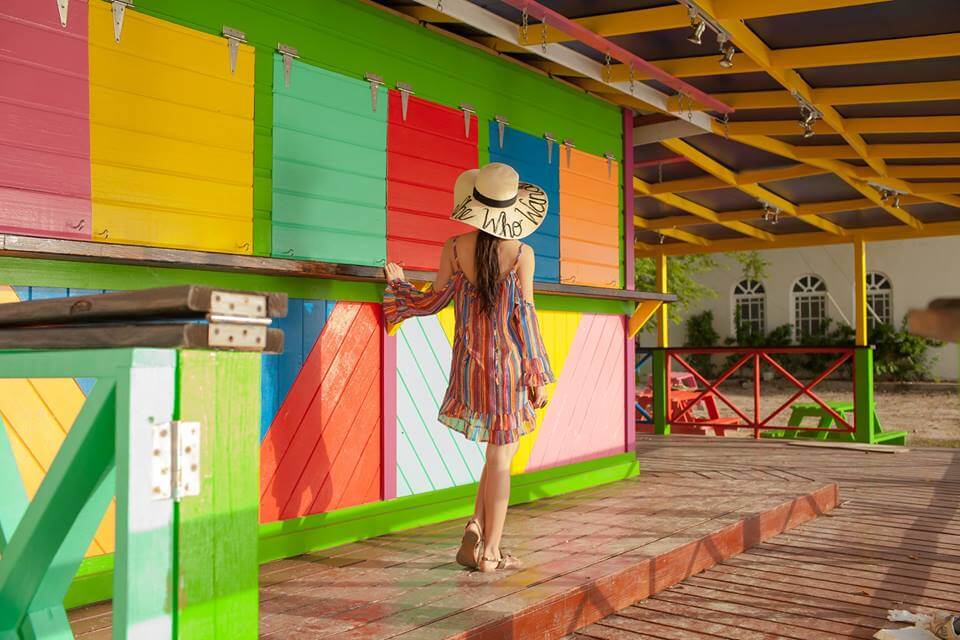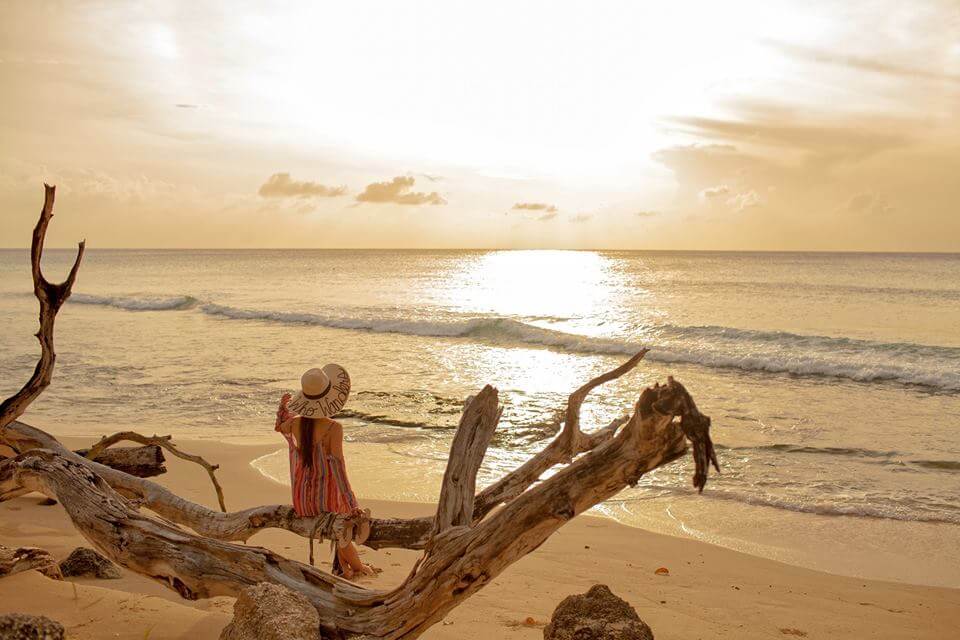 THINGS TO DO IN BARBADOS
1. Water Sports: If you stay at Port Ferdinand Luxury Marina and Residences, you will enjoy their wonderful complimentary non-motorized water sports including paddle boards, kayaks, snorkels,…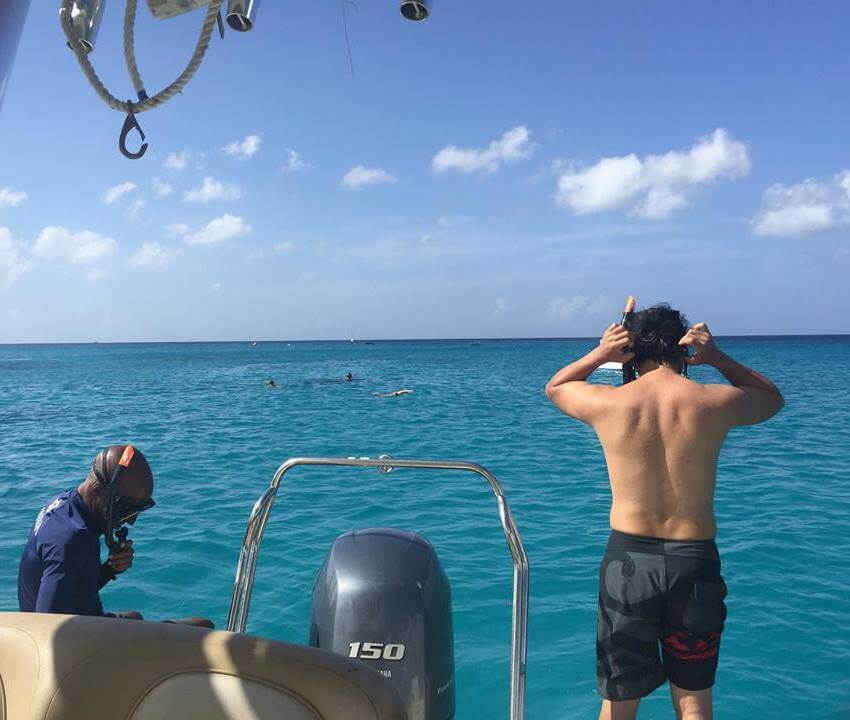 2. Turtle Excursion: Port Ferdinand could also arrange a private turtle excursion! The resort's water-taxi driver picked us up right at the berth below our home and together we rode to Lone Star where most turtles can be seen. Unfortunately it was mating season and adult turtles were nowhere to be found; however we got a glimpse of a baby turtle who was too little and easily scared so we didn't want to disturb him too much. We fed him a little bit before he swam away.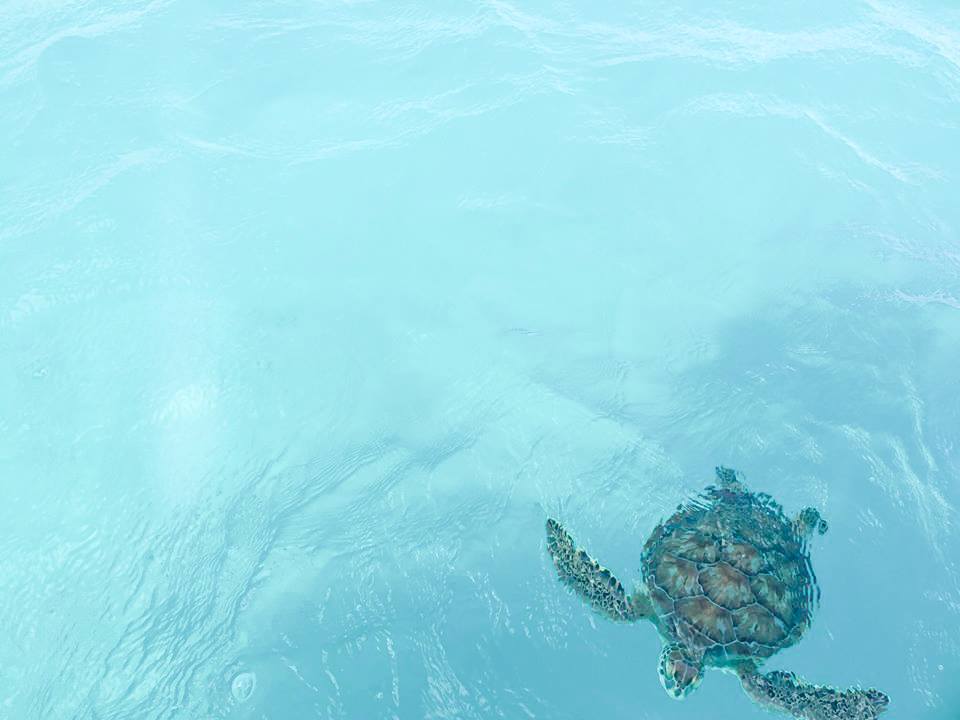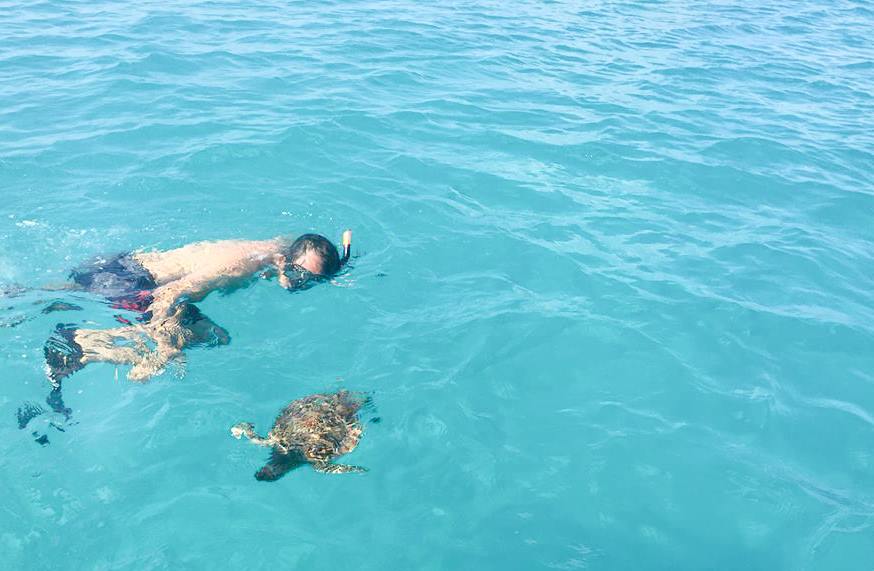 3. Sip some coconut water: my "island" man actually climbed the coconut tree and got me the freshest coconut juice on the island!!!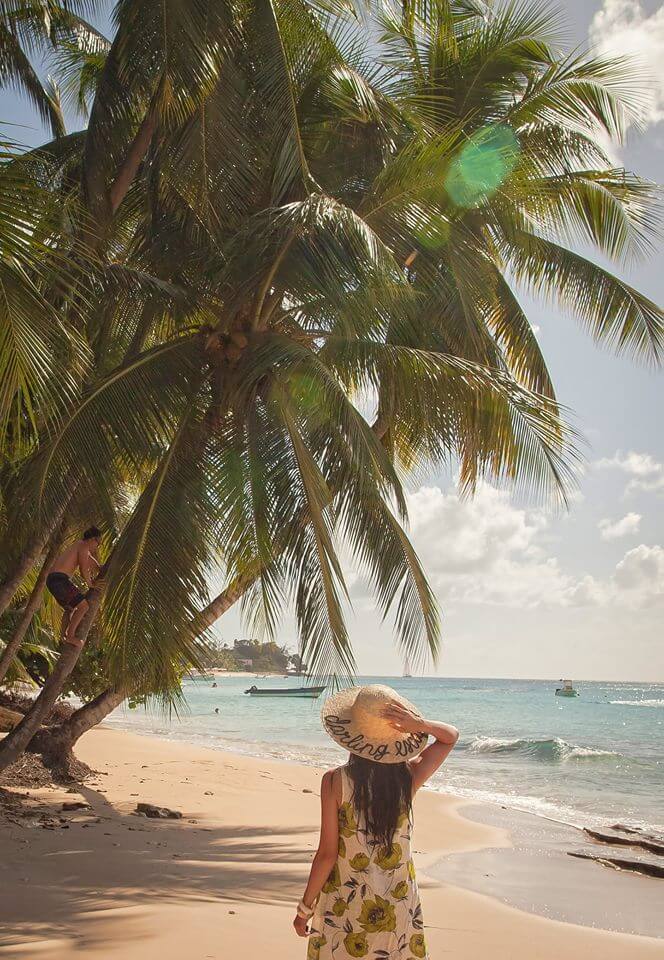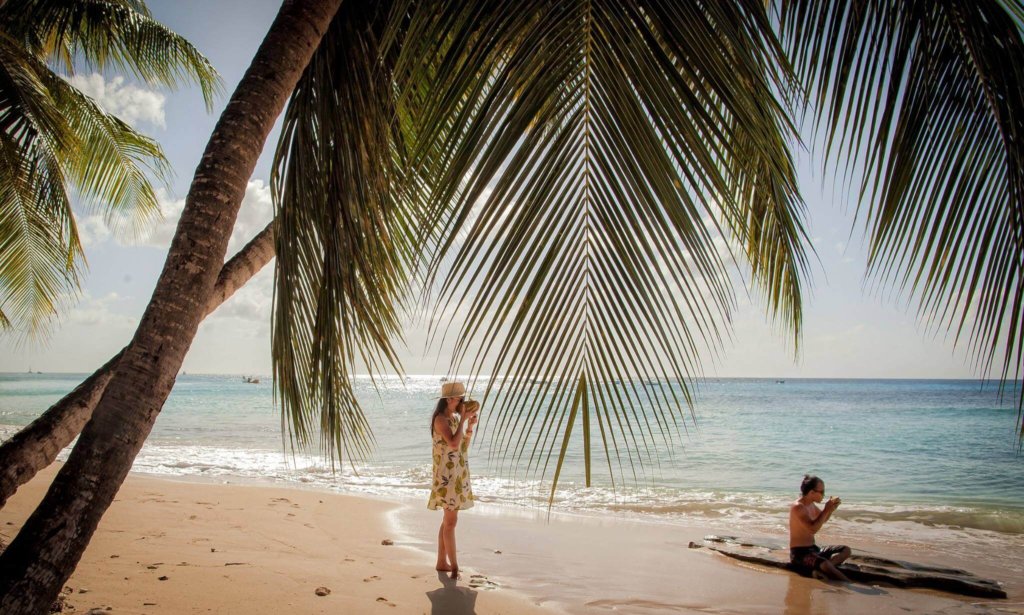 4. See Barbados Wildlife Reserve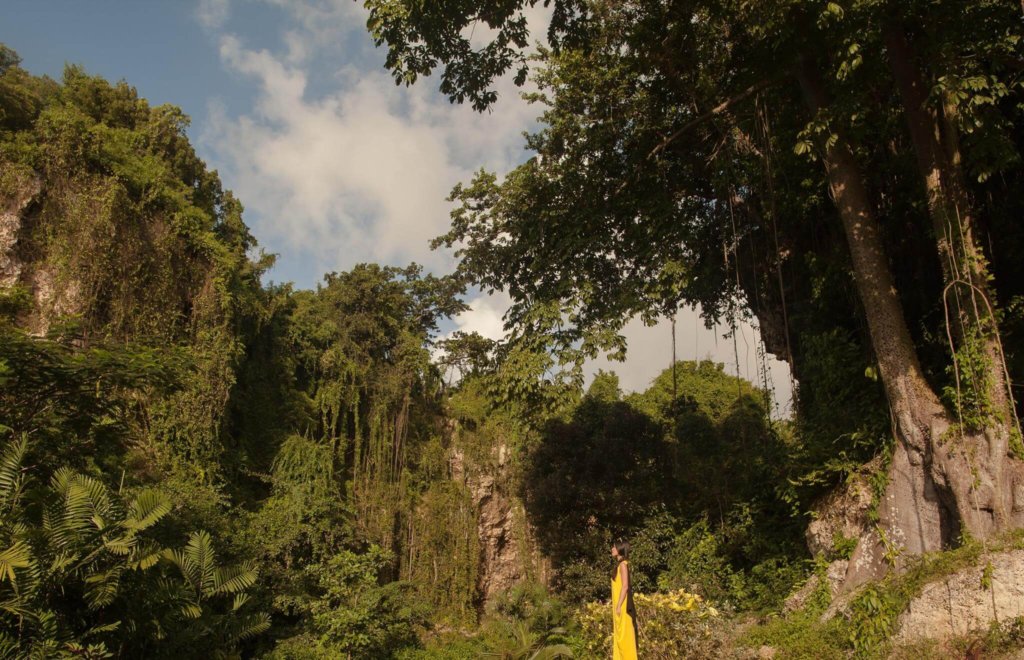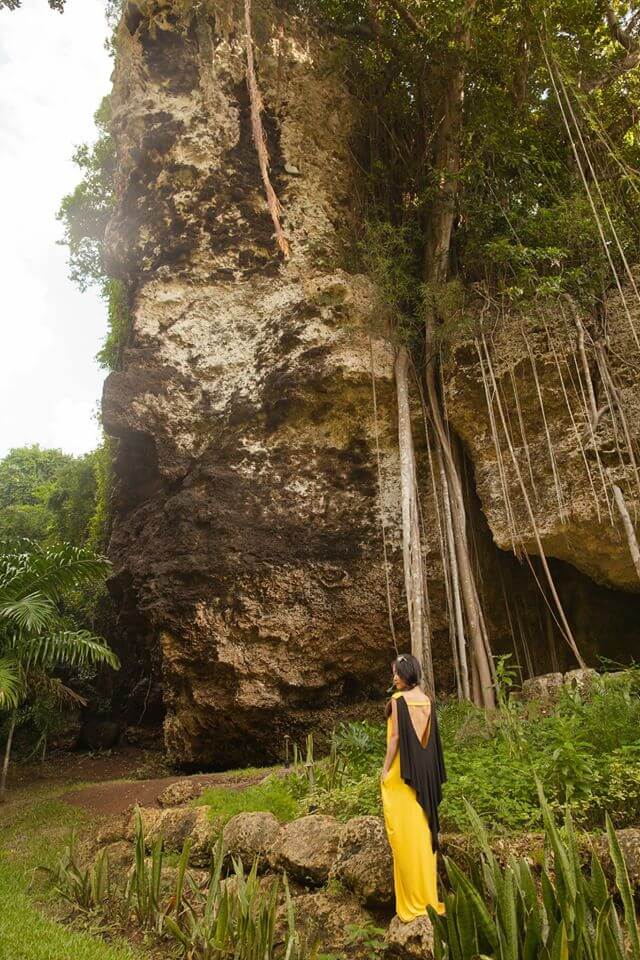 5. Spend a day at Saint Peter's Bay Beach
5. Soak in the amazing scenery at LoneStar Beach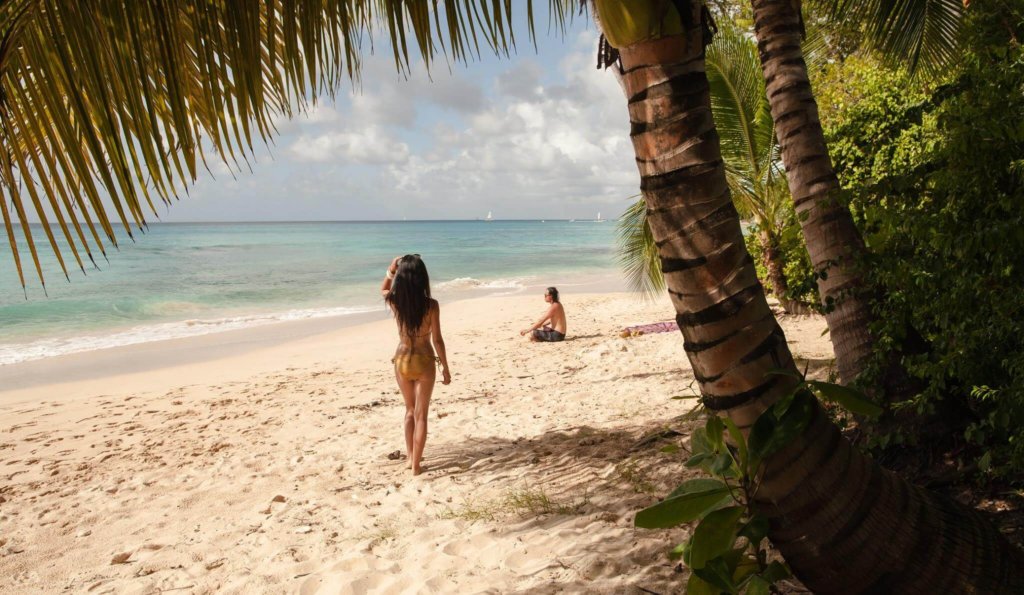 6. Snap photos in a magnificent colonial architecture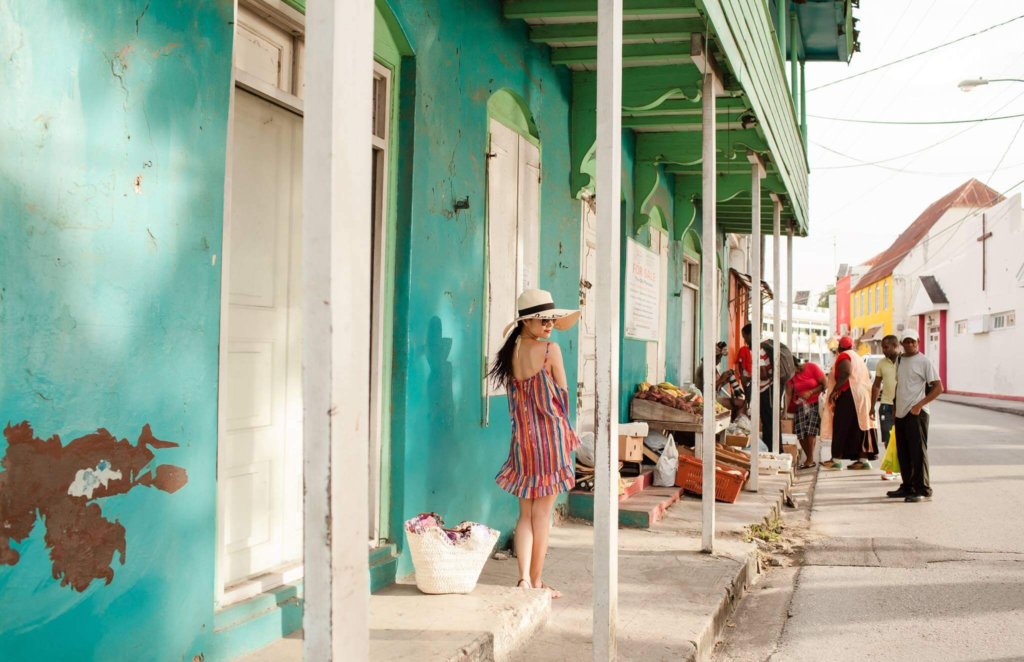 7. Sunset walk along the picturesque Six Men's Beach at Port Ferdinand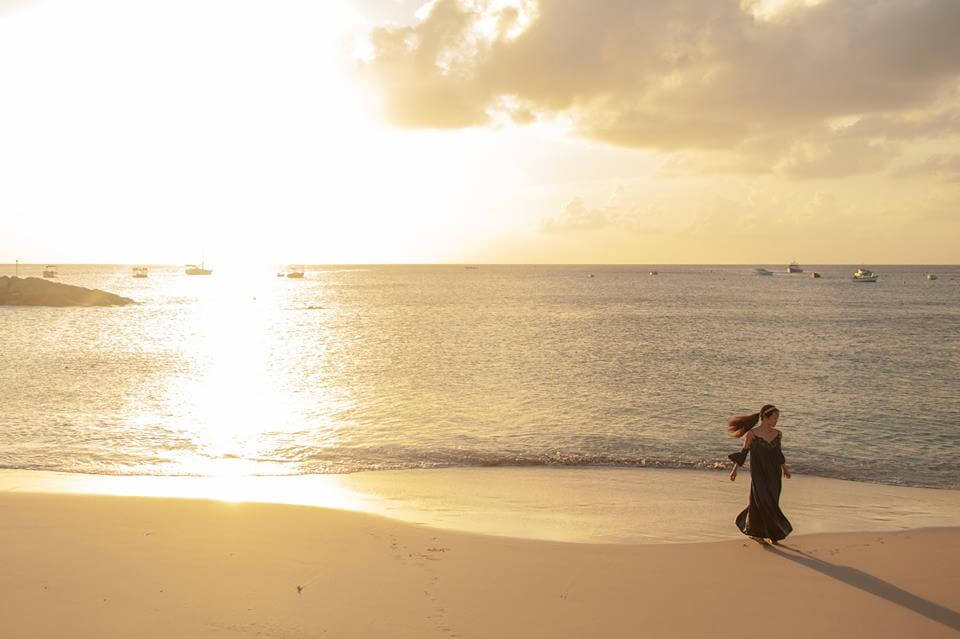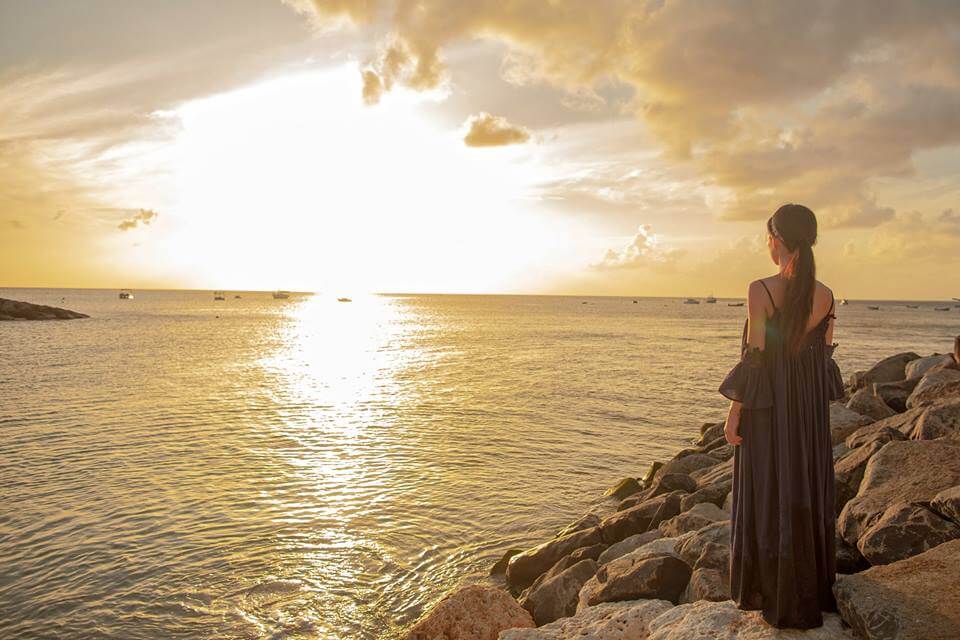 8. Romantic candlelit dinner at Port Ferdinand's dockside Restaurant 13/59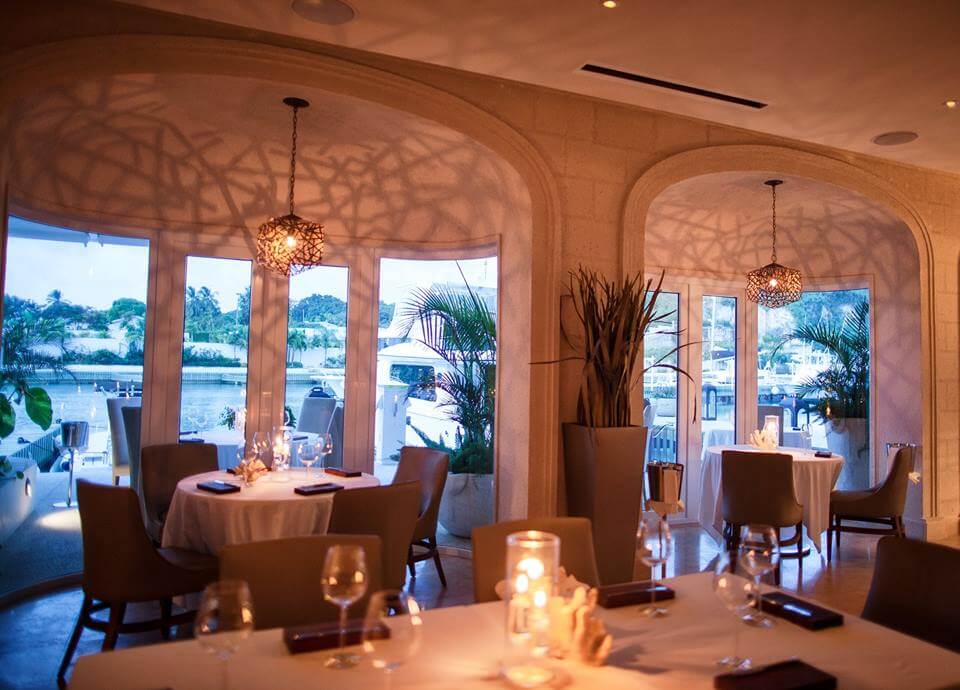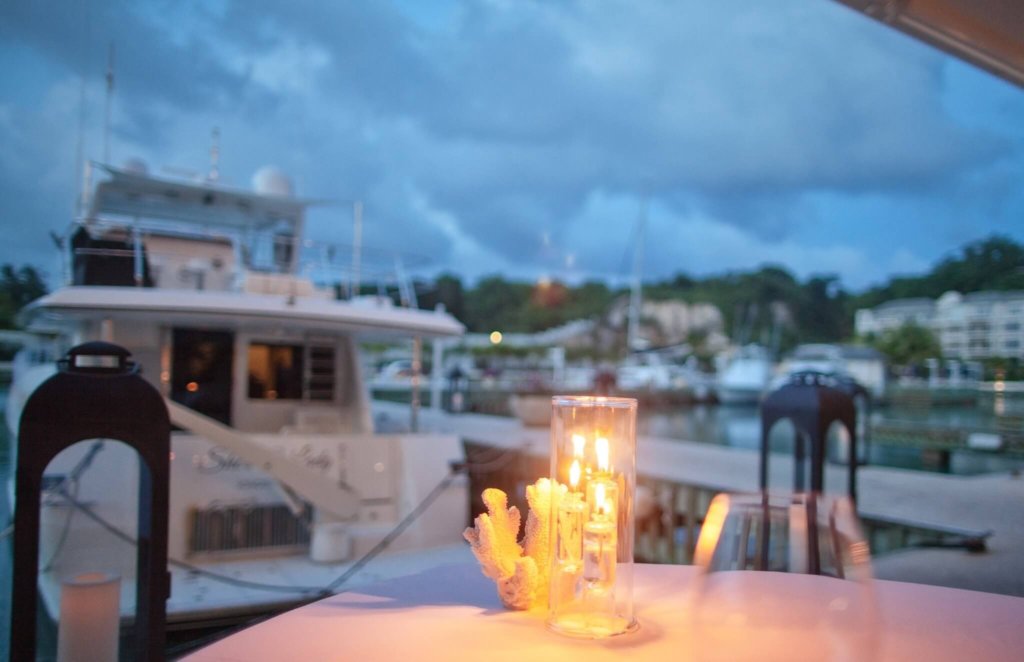 Did you like our Barbados travel guide? Sign up for inArabyMay, to get more useful travel guides and tips!!!
Our Barbados Video- December 2016