La Spezia – The "Untold" Story of Cinque Terre
Your dream destination is Cinque Terre and you are overwhelmed with people's blogs and pictures of the 5 gorgeous "sister" villages: Riomaggiore, Manarola, Corniglia, Vernazza, and Monterosso-5 towns perched along the cliffside of the Italian Riviera.
But from my experience planning for Cinque Terre, I learned that no other travel sites or blogs had really educated or informed me beforehand about how to get to Cinque Terre from other popular Italy cities like Milan and Florence. Rarely do people blog about the beautiful La Spezia- the main transportation hub and the main gateway for Cinque Terre.
In this blog post I would share with you some useful facts about La Spezia that you should know when you plan for your trip to Cinque Terre!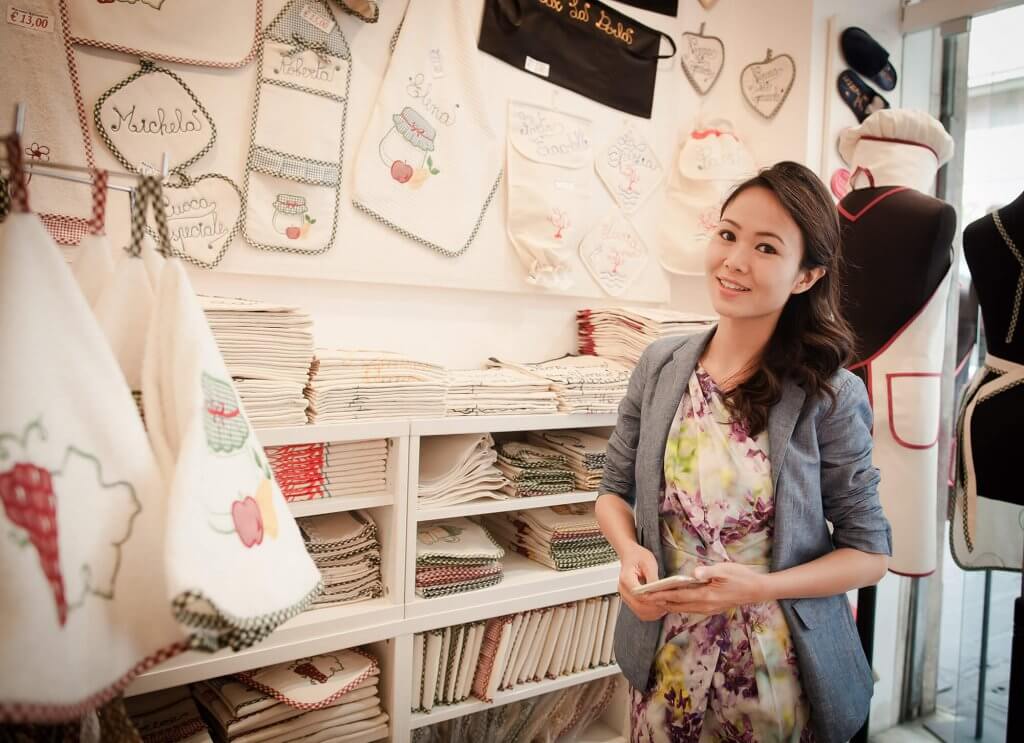 The Cinque Terre trains connect six stops: La Spezia (just to the southeast of the Cinque Terre) and the "official" Cinque Terre towns of Riomaggiore, Manarola, Corniglia, Vernazza, and Monterosso.
If you come from somewhere else in Italy like Florence, you'll have to connect in La Spezia. This station near the Cinque Terre is connected to cities across Italy, including Florence, Milan, and Venice. Maybe you would prefer to stay at the 5 sister villages; however I highly recommend that you should stay at La Spezia. It would be lovely to stay in Riomaggiore or Monterosso but they are not as accessible as staying in La Spezia and certainly not easy to carry your luggage especially if you are traveling alone.
From La Spezia  it is so easy to take the train to any of 5 villages. From La Spezia to Riomaggiore is 10-minute train ride and the sight seeing along the way is gorgeous. And between the actual Cinque Terre towns, it's less than 5 minutes.
Train tickets are very cheap, for example from Vernazza to Corniglia it costs only €1.80. However, to save a little bit of money and to avoid having to constantly buy and validate your tickets, you should get a day pass or 2-day pass that are called  Cinque Terre cards. The cards include unlimited train travel on the whole Levanto to La Spezia line, as well as access to all hiking paths and some museum entrances. It costs €10 for one day or €19 for two days, and you can buy it at any of the area's train stations.
Although La Spezia is considered only the gateway to Cinque Terre by many people, to me this lovely town offers much more than just a convenient stop. La Spezia has some very interesting attractions, great food served in numerous restaurants, and can serve as a hub for travel to so many of today's top attractions in Liguria and Tuscany–and you don't need a car, you can do it all by boat or train.
One of my favorite things to do in La Spezia was shopping for hand-embroidered aprons for my upcoming cooking lessons in Paris!I was so excited to have my own personalized aprons made in Italy with my name embroidered by a La Spezia artist (with his skill I don't want to just call him a tailor)!!!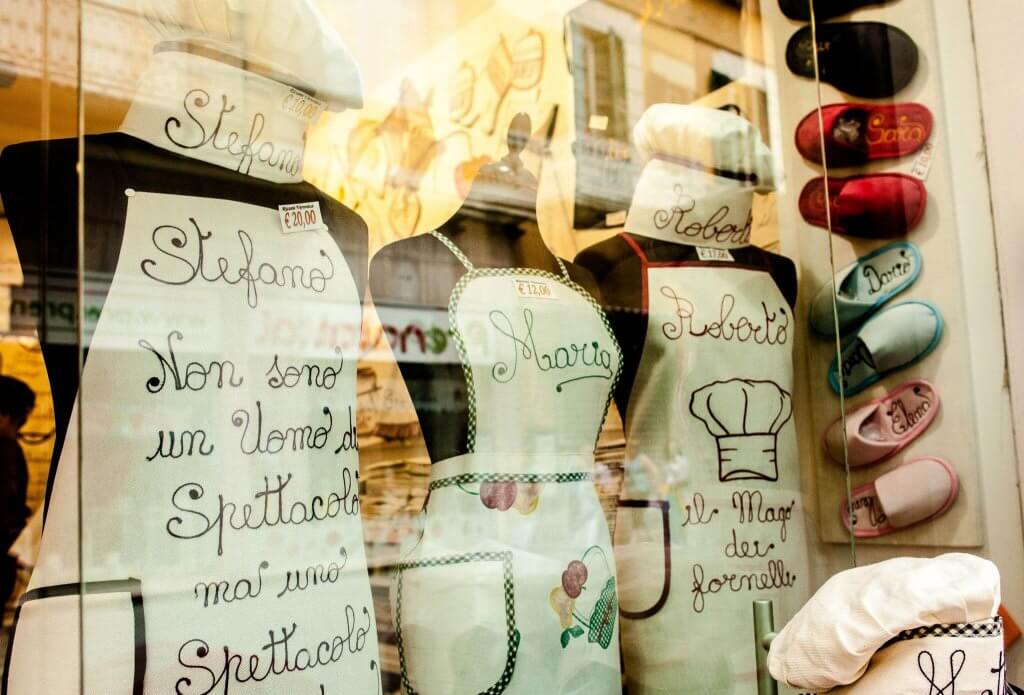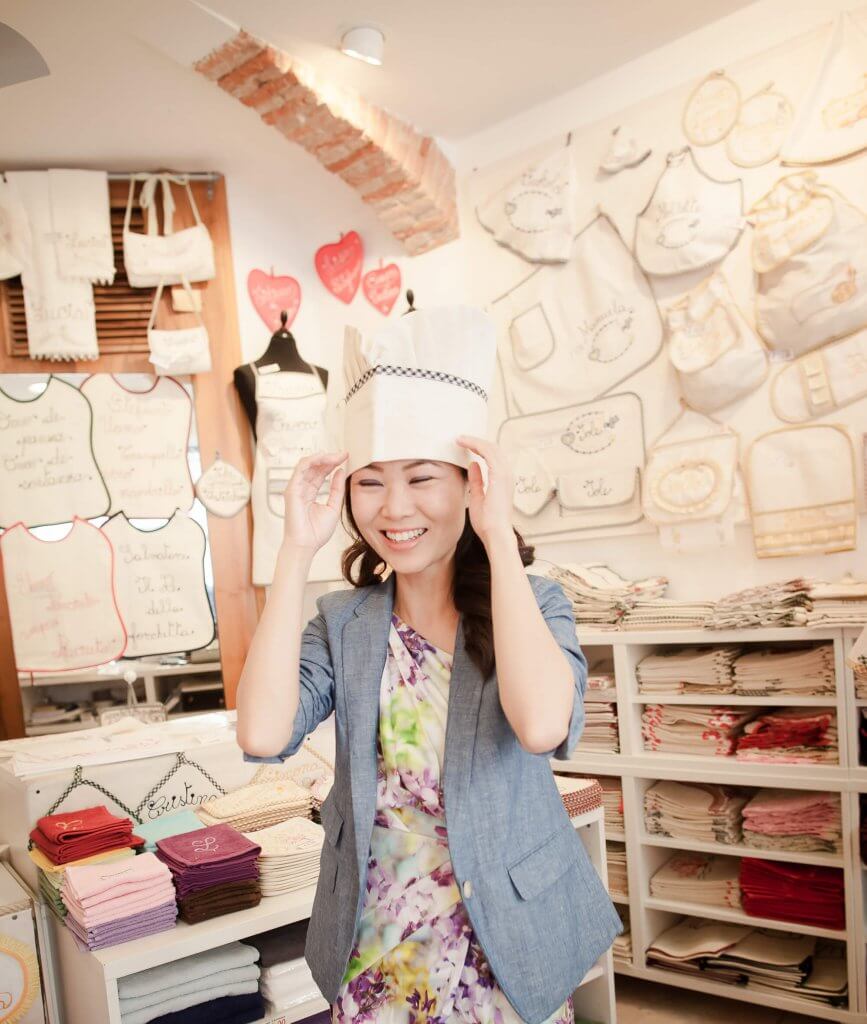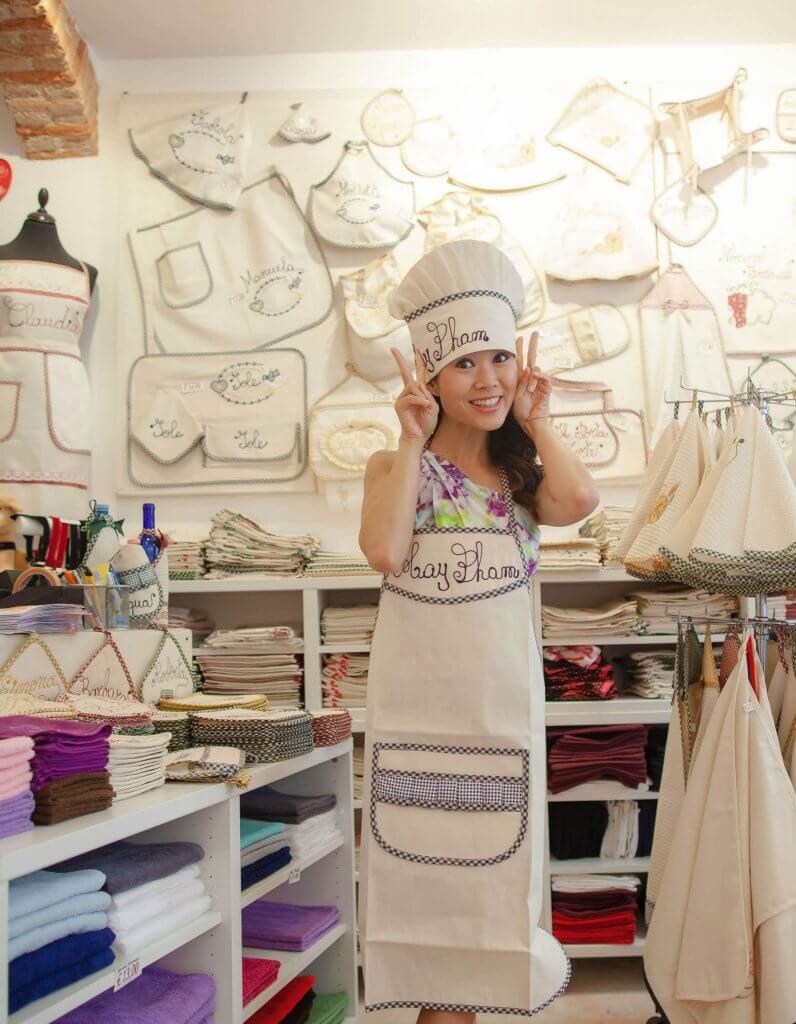 …and if you were inside one of these beautiful stores, I promise you can not resist the temptation to buy their embroidered personalized bibs, hats, socks and handkerchieves. The price is incredibly reasonable for such delicate and exquisite pieces; for example, I bought a bib for my godson for 5 euros and the personalized embroidery cost only about 4 euros more. How could you not go crazy shopping in these stores for your babies/kids, your nephews/nieces and even your neighbors' kids??? Because these are the best quality in terms of fabric, price, and craftsmanship.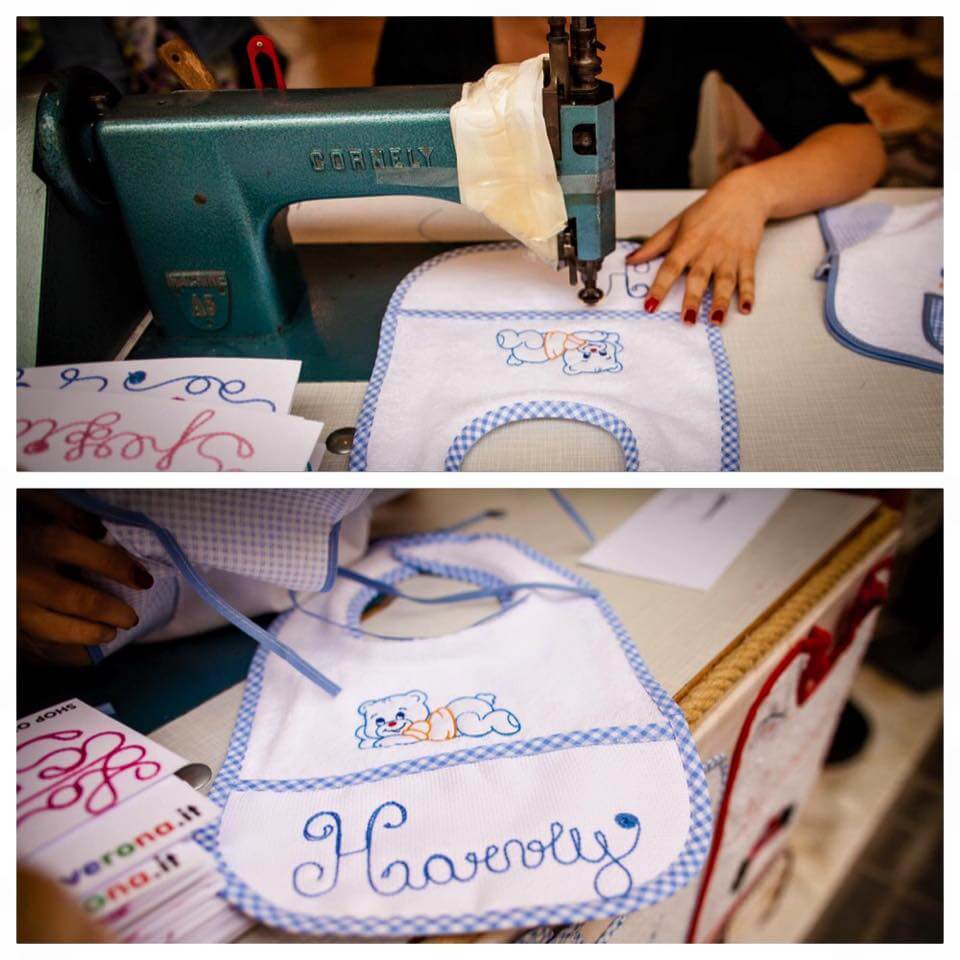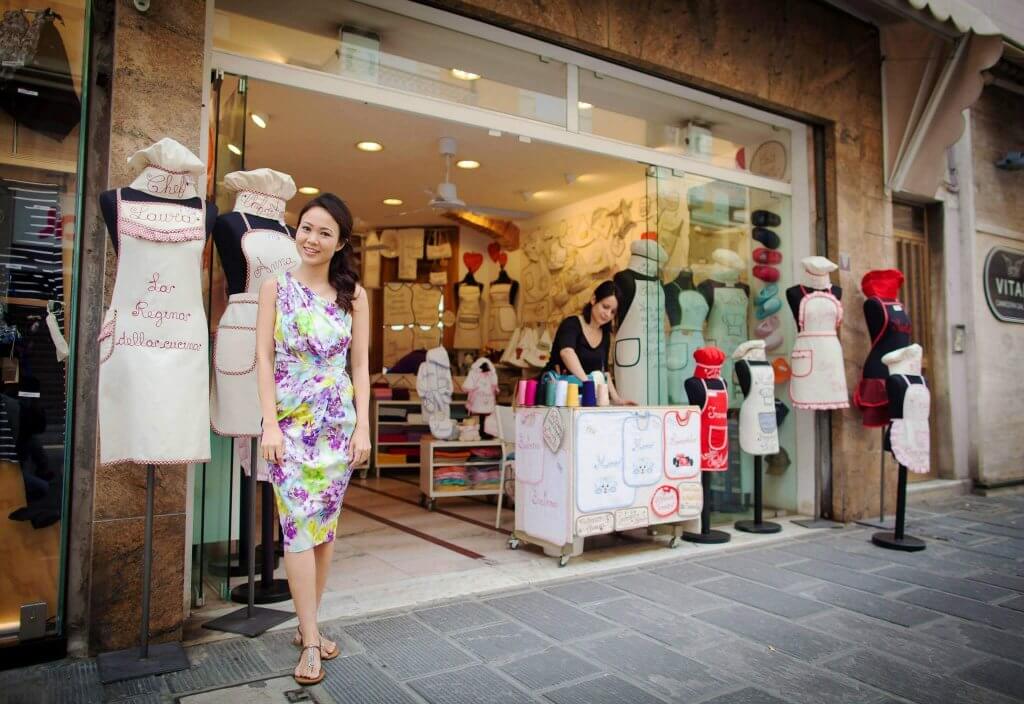 ..and you need to take our your phone camera and videotape the embroidery process!!! It's absolutely lovely and unique!
My favorite part of Italy was having these little cute adorable things hand made for my godson:) Cynthia Le

Posted by May Pham on Saturday, June 6, 2015
Besides the charming local art-and-craft stores, La Spezia has many good restaurants and gelatarias.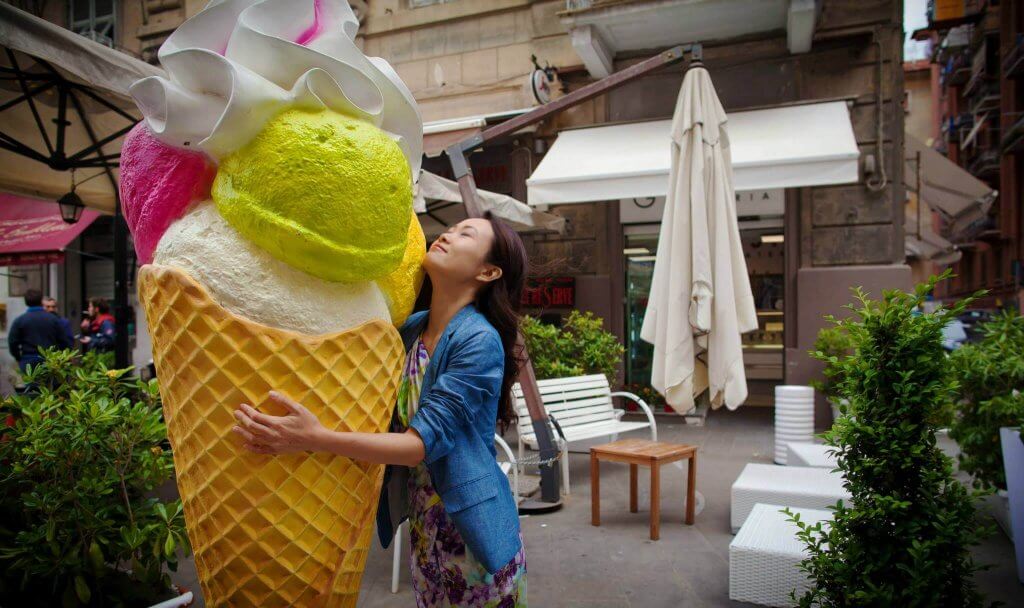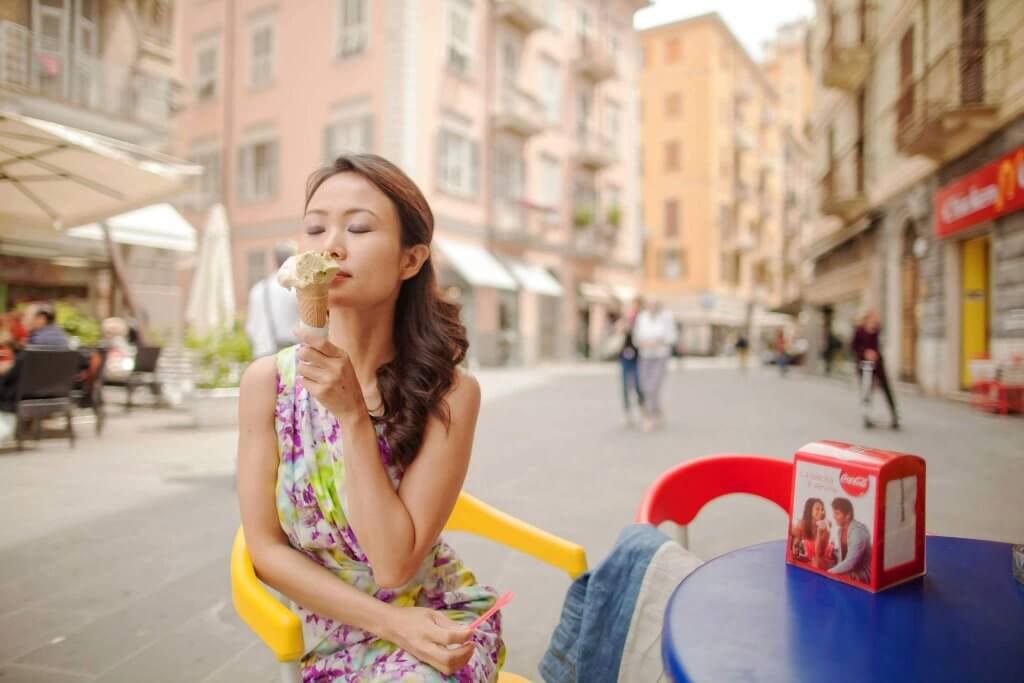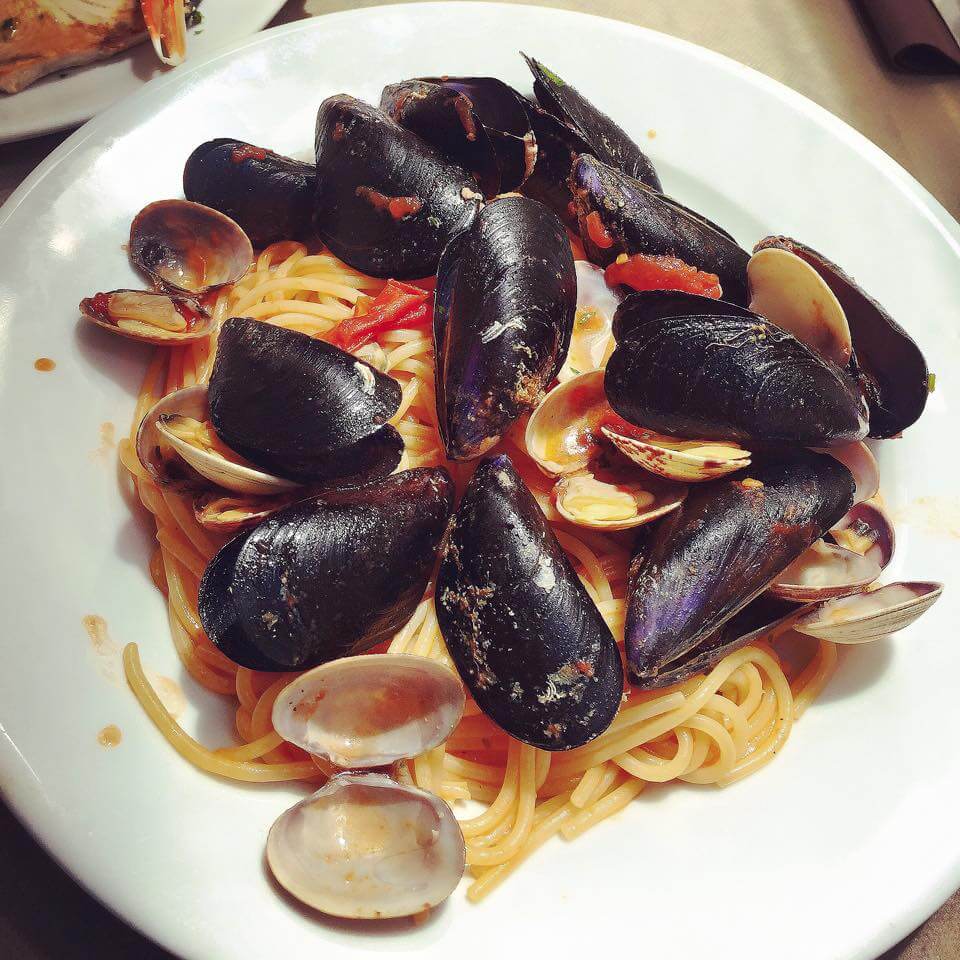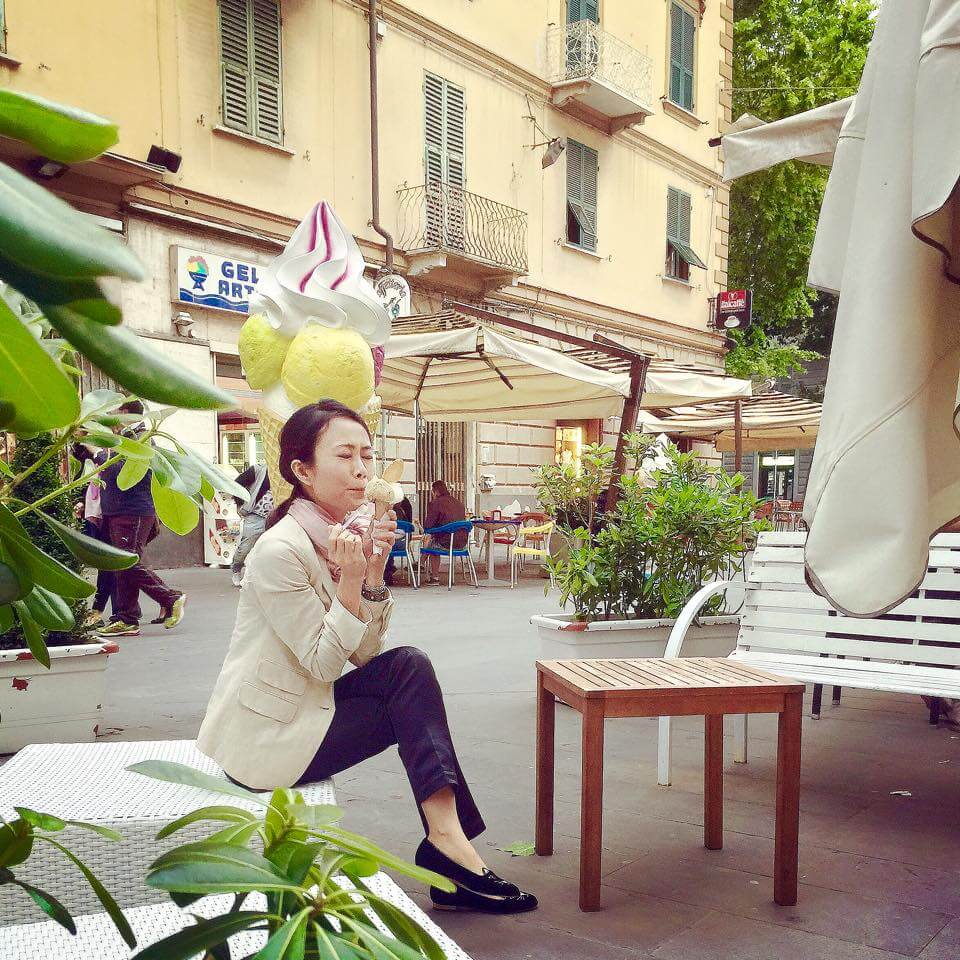 Thanks everyone for reading!
Here's another video of La Spezia's talented artist who embroidered my apron:
Shopping for aprons in Cinque Terre for my upcoming cooking lessons in Europe…..and voila….my own personalized apron made in Italy with my name embroidered by a La Spezia artist (with his skill I don't want to just call him a tailor)

Posted by May Pham on Friday, May 22, 2015
August 1, 2016