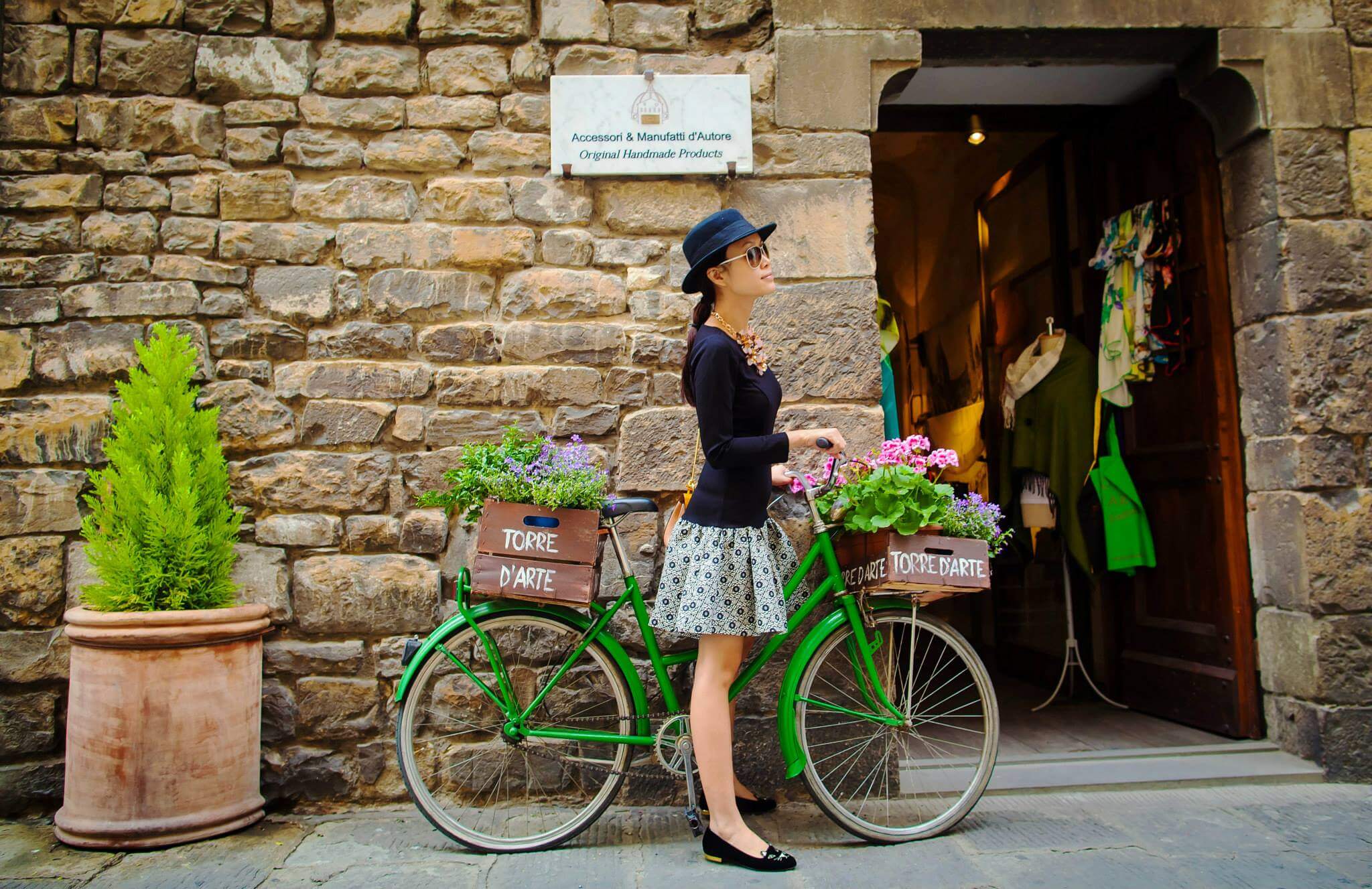 For Easy Audrey Hepburn Style: Erin Erin Fetherston Dresses
In this blog post, I will talk about the style-icon Audrey Hepburn and the inspiring designer Erin Fetherston and how we could start crafting our own Hepburn-approved look with Erin's dresses.
Erin Fetherston's dress style with her signature of monochrome color-blocking, full-skirted mini dresses, pleated A-line styles, and cinched-in-waist details keep her collections girly yet sophisticated, simple yet elegant, and more important timeless. Her collections have all the essential characters of an Audrey-Hepburn dress. In this post, I will show you 5 pieces of Erin Erin Fetherston that truly help me capture Audrey's style!
Effortlessly Elegant:
Audrey Hepburn's most iconic role was in Breakfast at Tiffany's where she famously wore an elegant black dress, a multi-strand pearly necklace, and held a cigarette at the end of a long cigarette holder.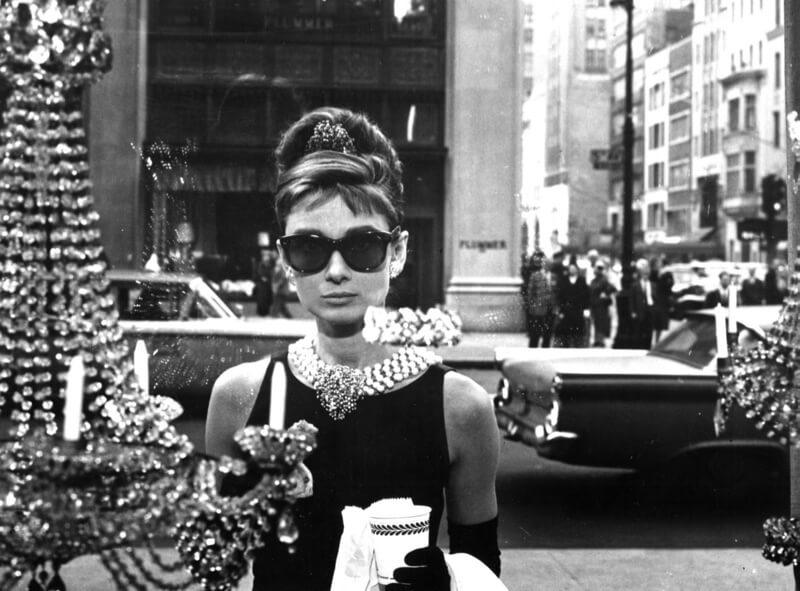 When you think of Audrey, you think of the perfect little black dress and simple color palette. Audrey didn't like anything complicated and her belief was "less is more". She once  said,
"Boil it all down to what counts the most: What is the essence of what you are trying to do, what is the most important thing? Things only get complicated when you try to address too many issues."
Erin Erin Fetherston's Millie Dress with its long sleeve in black luxe ponte, lace overlay, fitted bodice and flounce skirt really makes a classic simple Audrey's basic stable. I wore this beautiful dress when in Milan with a black hat, nude scarf, and nude Ferragamo mini bag.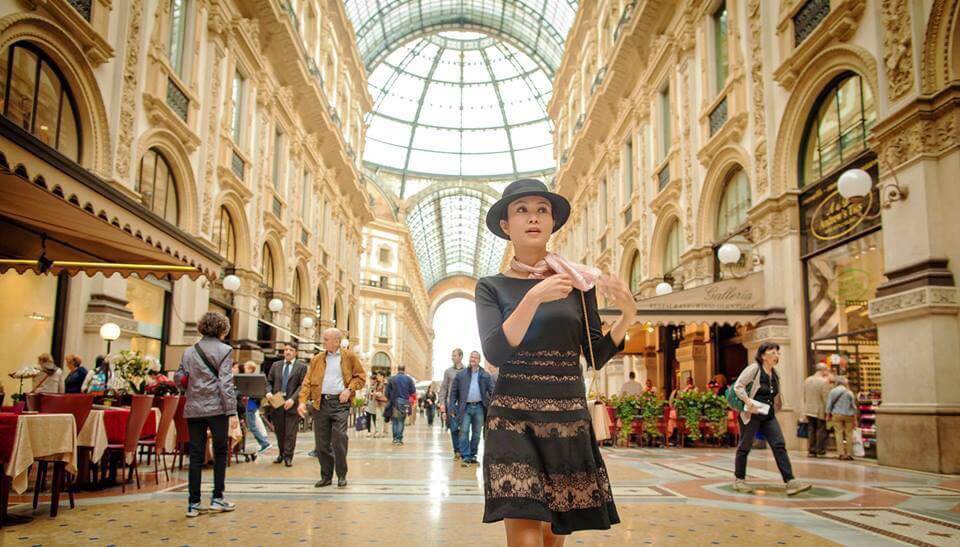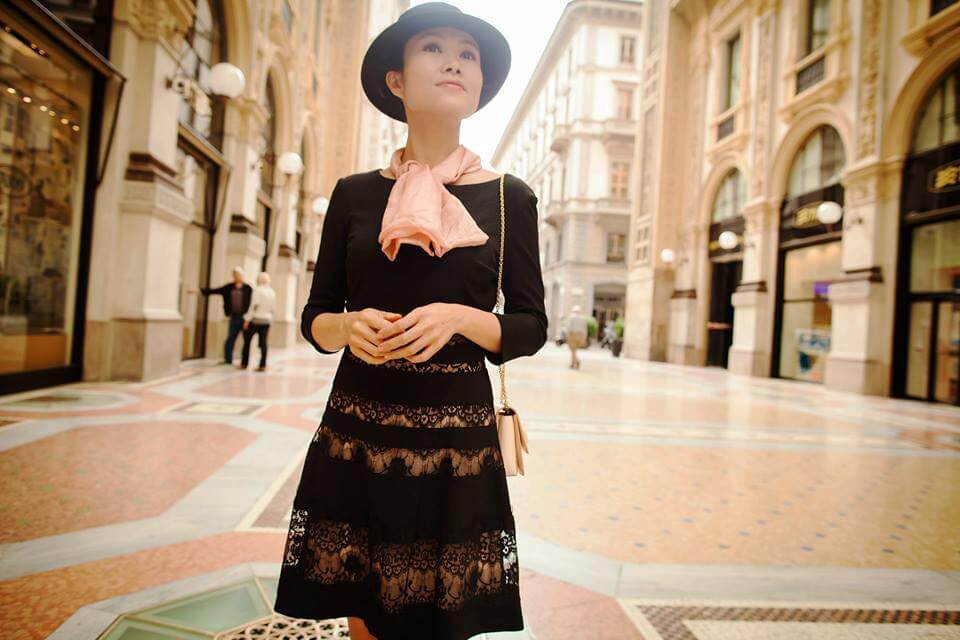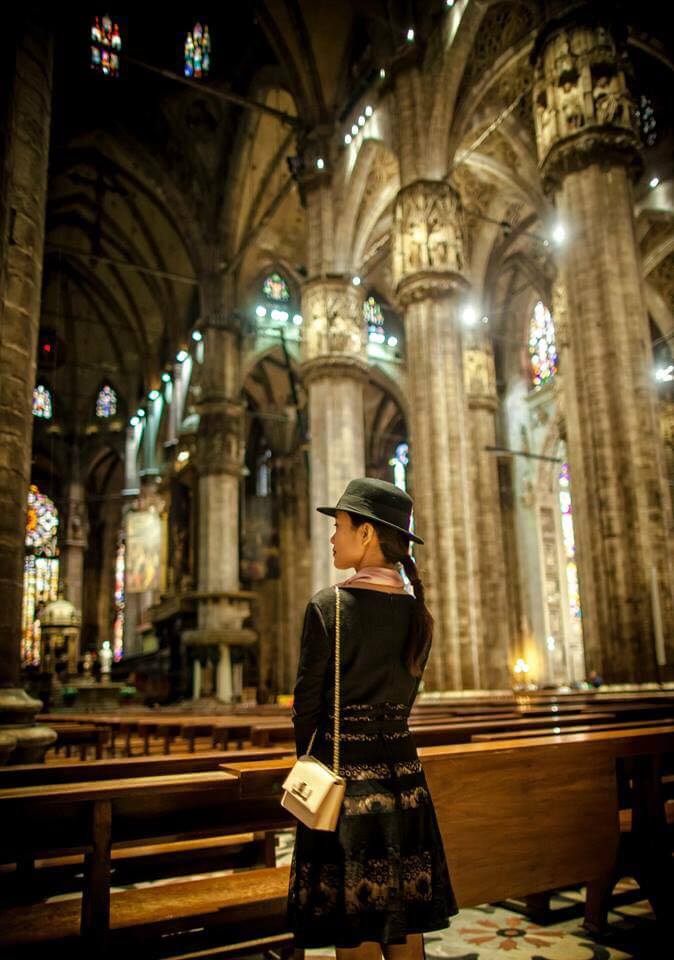 Emphasize delicate parts of your body:
Audrey had a dancer's eye for self knowledge, knowing what looked good on her and stayed true to her style all her life. We all have finer points and lesser ones; so it's important that you find at least one thing you love about yourself and find pieces to accentuate that feature: waist, ankle, wrist,….
I wore Erin erin Fetherston's Katherin Drop Waist Dress in Florence to emphasize my waistline. This is however is not a dress for someone who wants to put an emphasis on your waist; to do that you need a high-waisted pants/dresses or thin waist belt. Drop waist dress can also accentuate your hipline and it doesn't always look good on all body types. However, since my body frame is very slim; wearing this dress helps to emphasize both my waistline and hipline.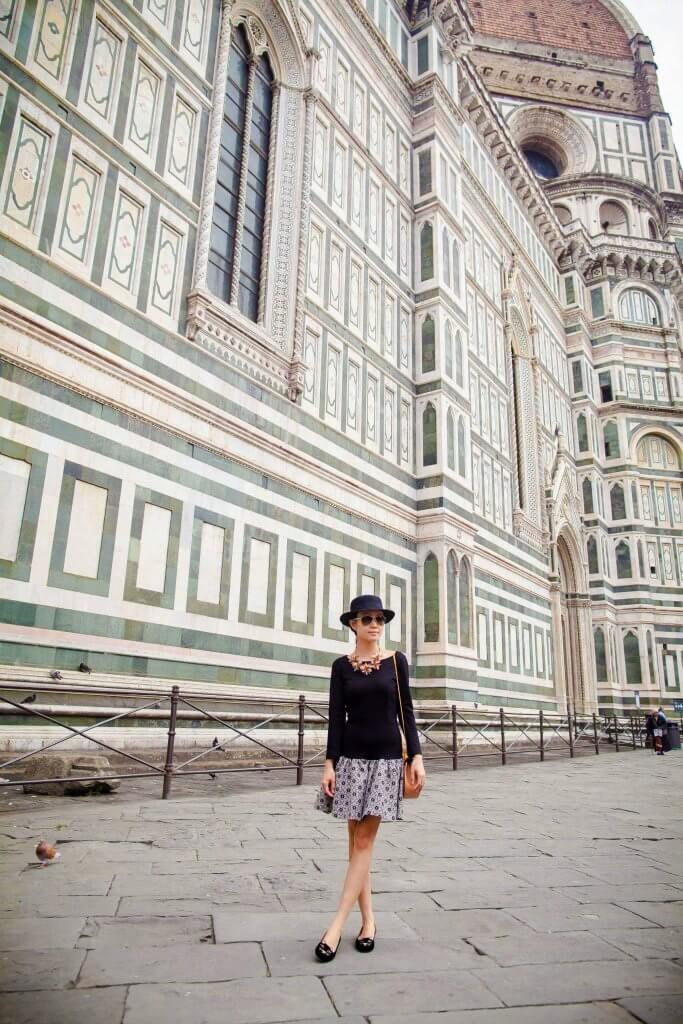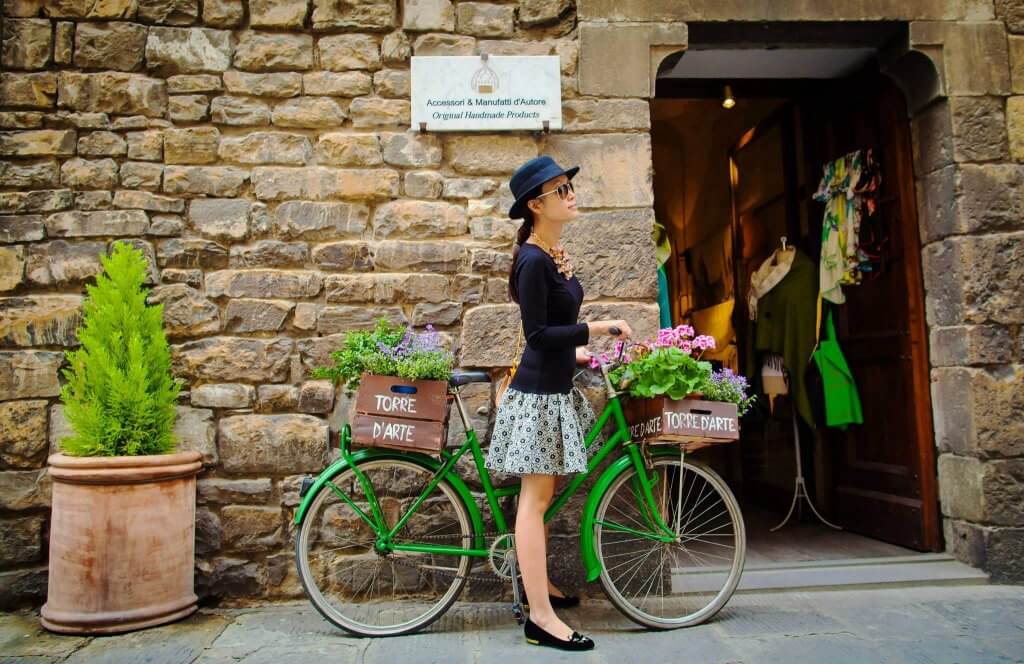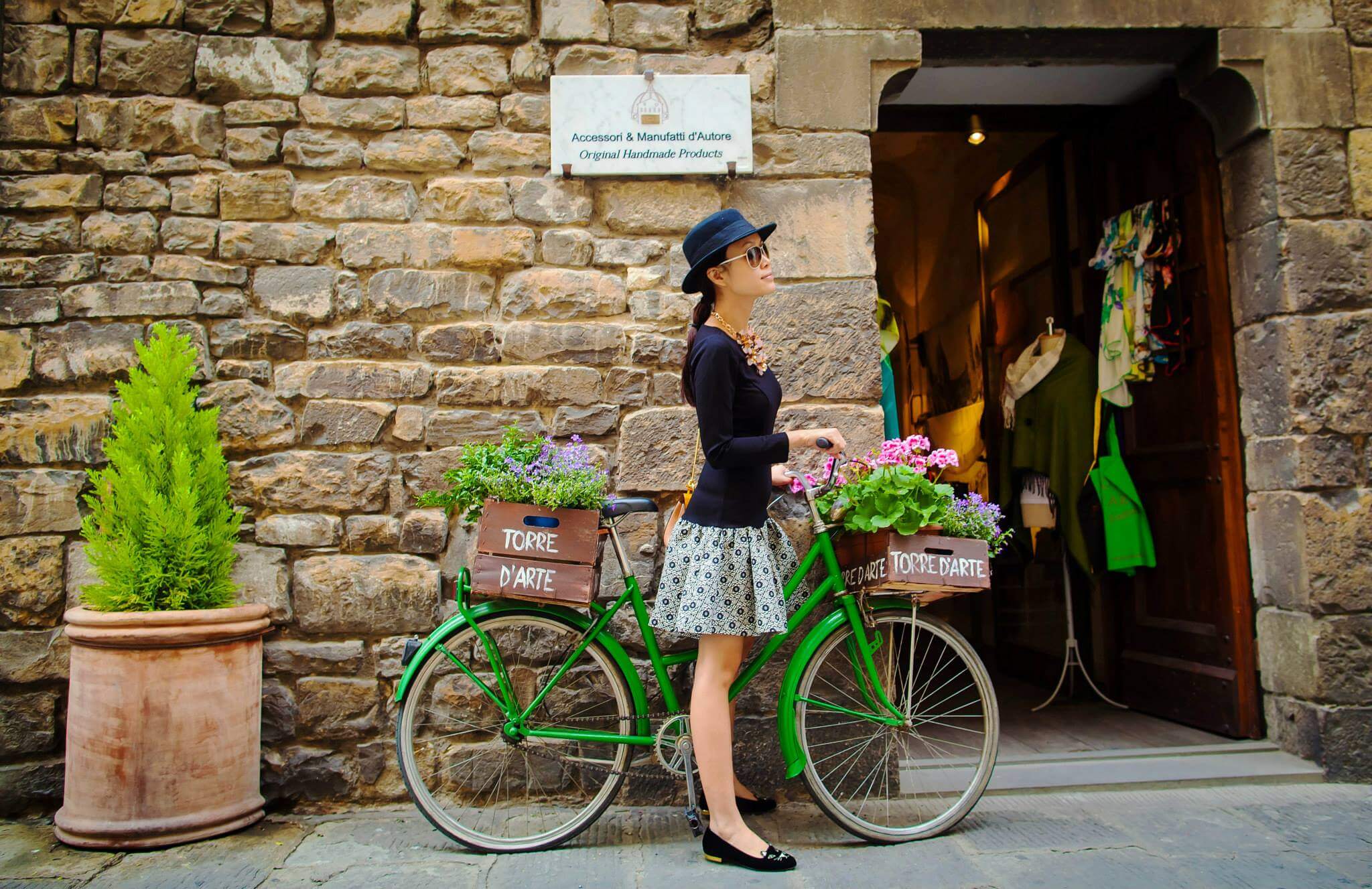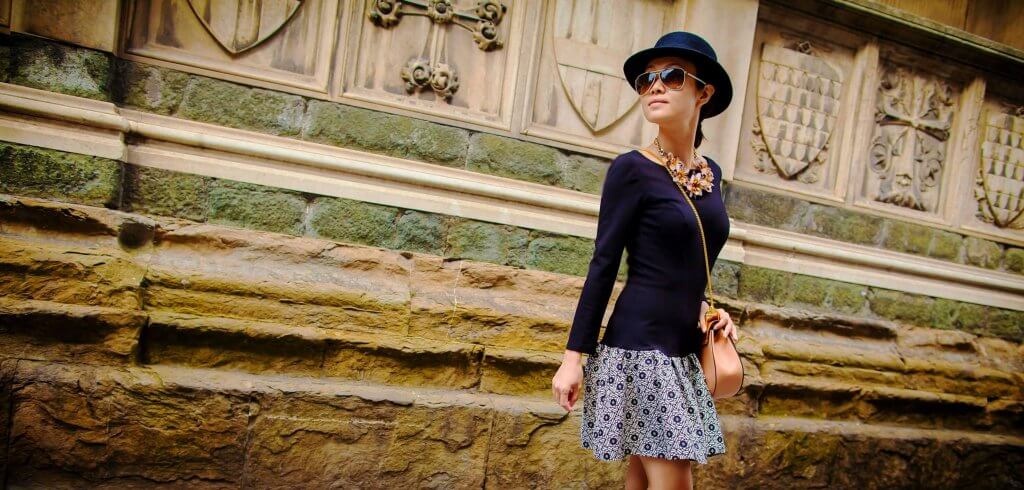 Simple Dress with Intricate Details:
Think elegant simplicity. You can choose a basic simple dress with just a light touch of some intricate details like lace, embroidery, ruffles, or embellishments. And I found an Erin Erin Fetherston dress that matched this criteria perfectly: the Pansy White Dress with 3D Floral Organza. The detail of this dress is just amazing! The cut-out flower petals are fluttering every step you move! I love the 3D floral organza details so much that I had this dress in 2 styles!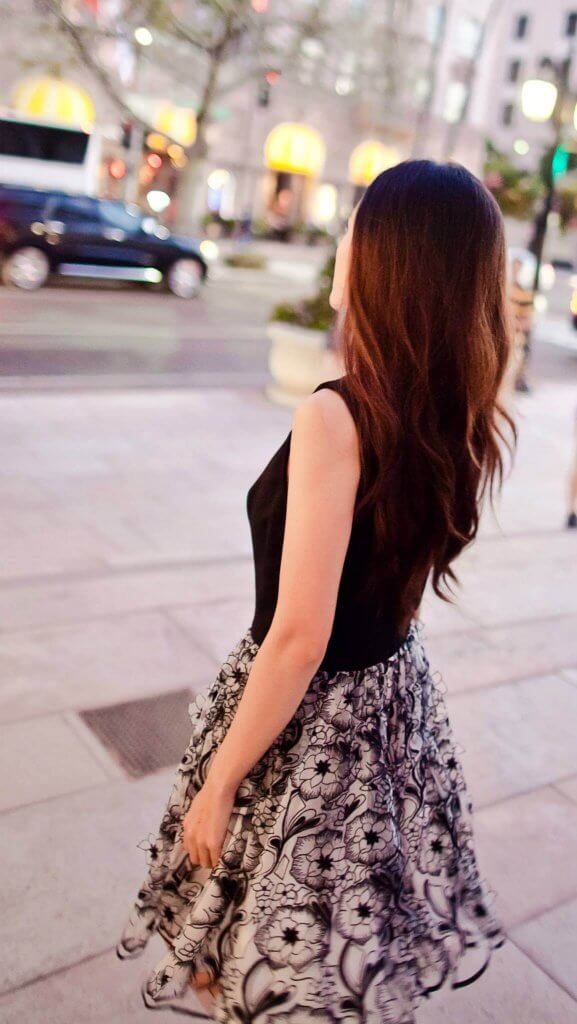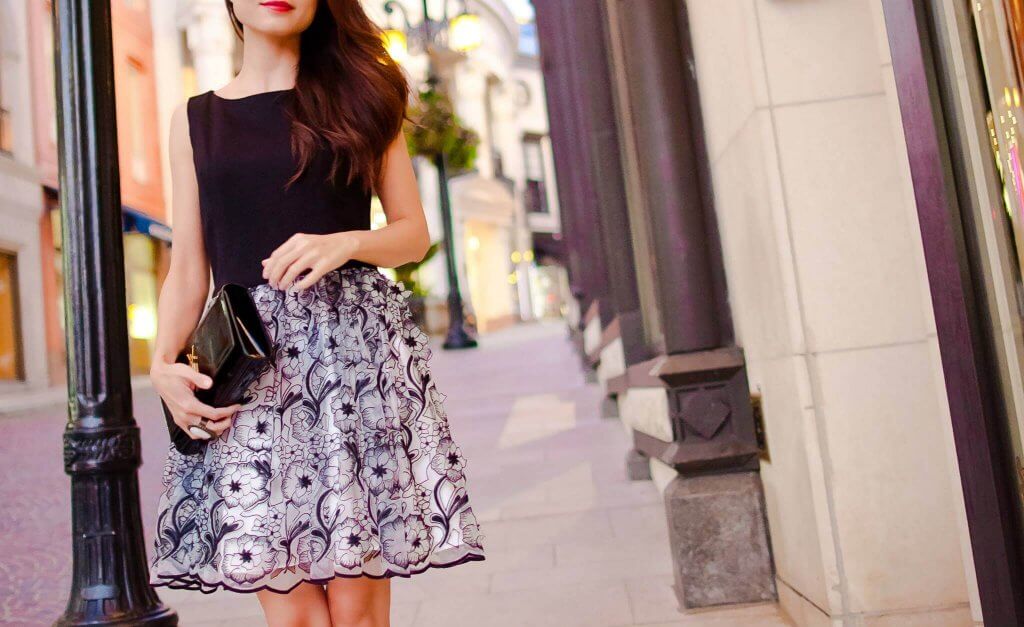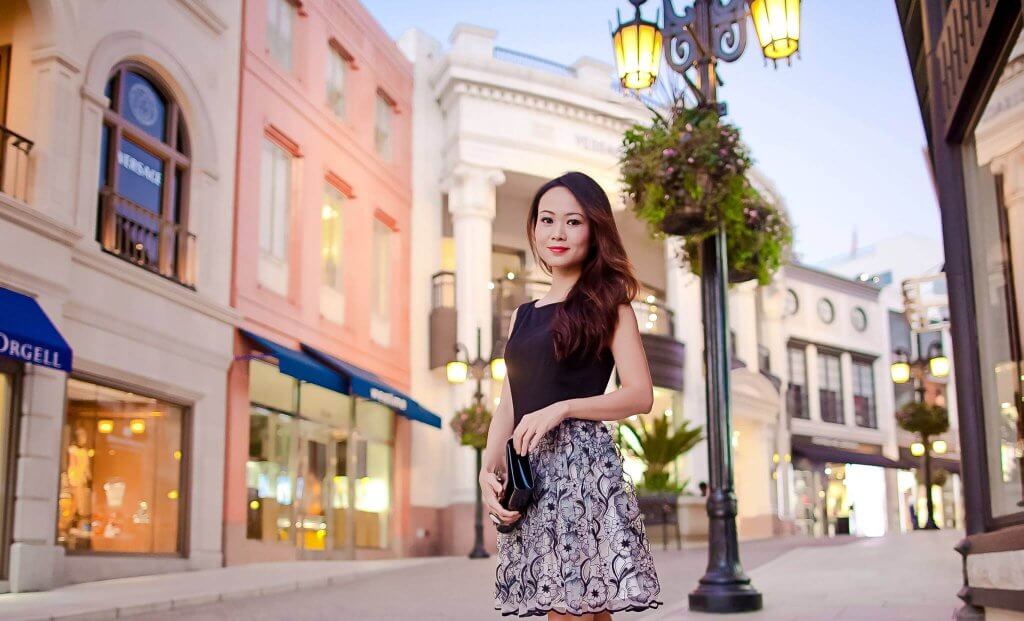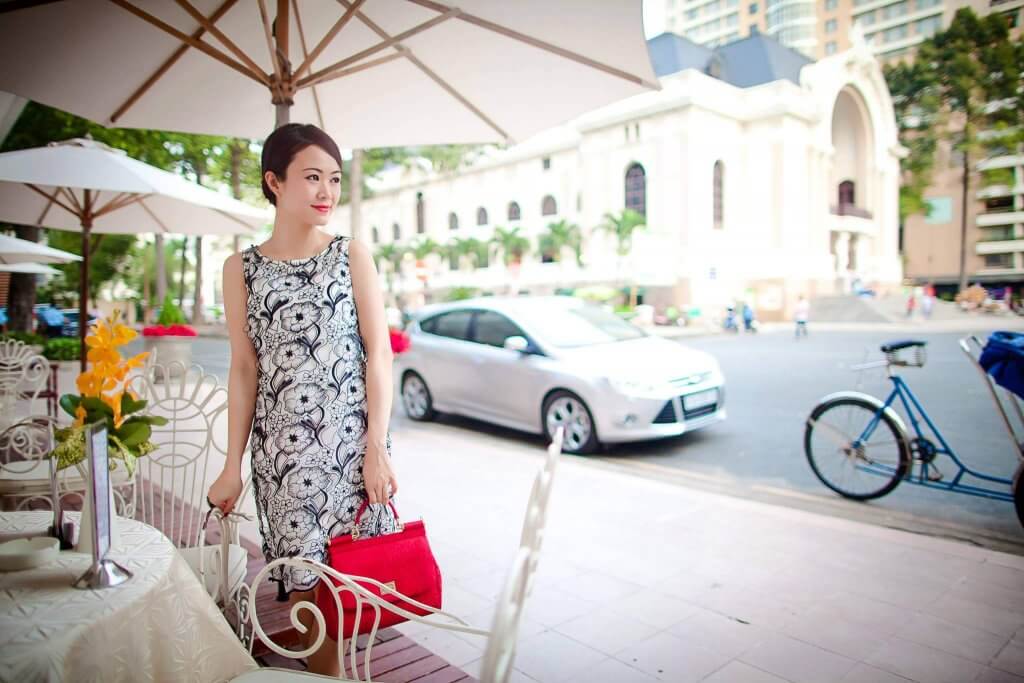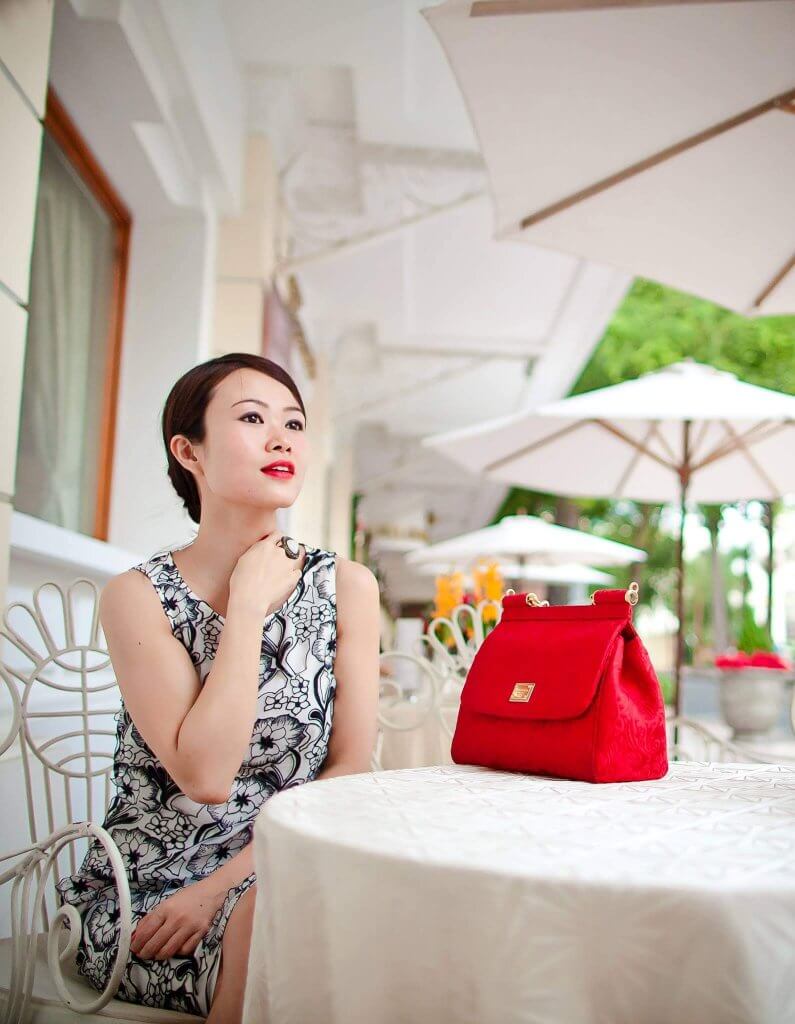 Skip the trends:
One unique fact about Audrey is that she wasn't influenced by trends; she stayed with her looks all her life once she found it and she skipped out the trends at her time to continue wearing her timeless pieces. That's why her style is just as relevant now as it was in 1954 and she has remained until this day the icon of timeless grace, elegance, and class.
For me, lots of Erin Erin Fetherston pieces carry that timeless look because the designer doesn't go for trendy popular styles; instead she creates her pieces by going with her flow and inspiration wherever she can find it!
This is what Erin shared with her readers on her blog,
"..People often ask me where I get my inspiration.  Sometimes inspiration is profound and appears in an instant, sometimes it's subtle and presents itself as a mood or a feeling I then try to express through my collection.  When I was working on the beginning stages of Spring 2016, I spent a long weekend at my parent's home in the Napa Valley.  Spending time in my mother's garden helped me sail away to a special dreamworld of fragrant roses and clear blue skies that ultimately created the foundation for a spring collection of pastoral prints and homey nostalgia."
And one of my favorite dresses that works for any trend or any occasion is Erin's Aster pleated ruffle-eclipsed dress.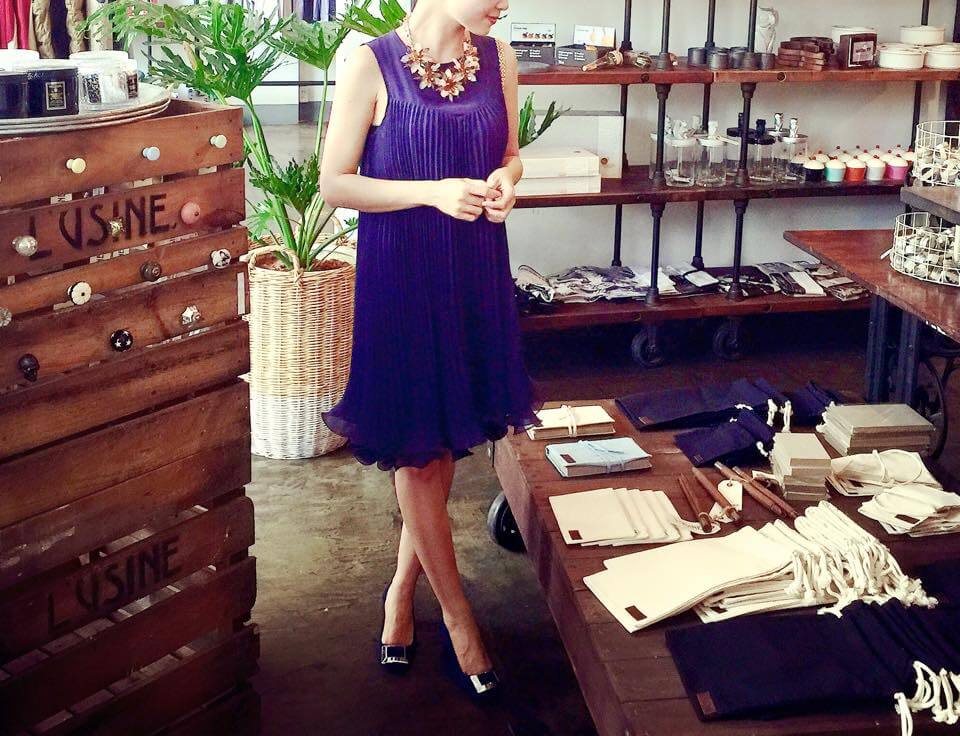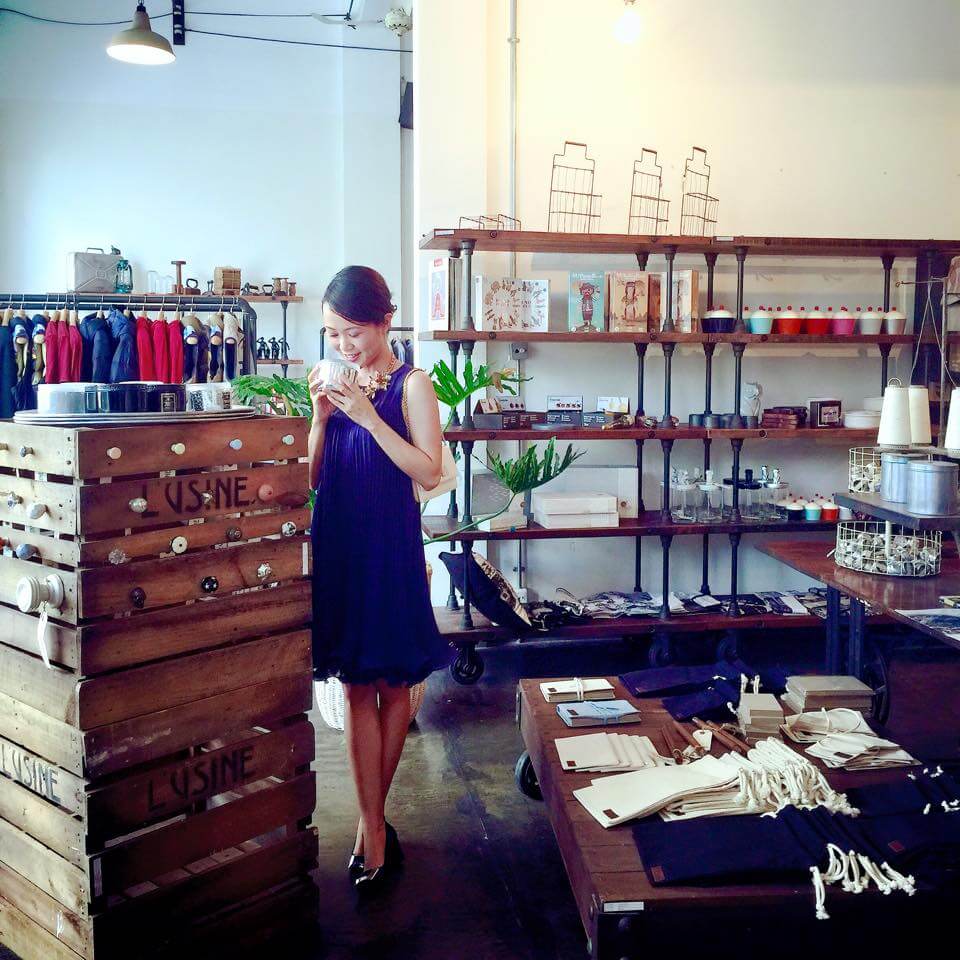 All of my Erin Erin Fetherston dresses in this post are last year's collection and they are no longer available for sale. However, on Erin's website there are pieces with similar styles and designs that I think might suit your interests.
Thanks everyone for reading!
August 2, 2016