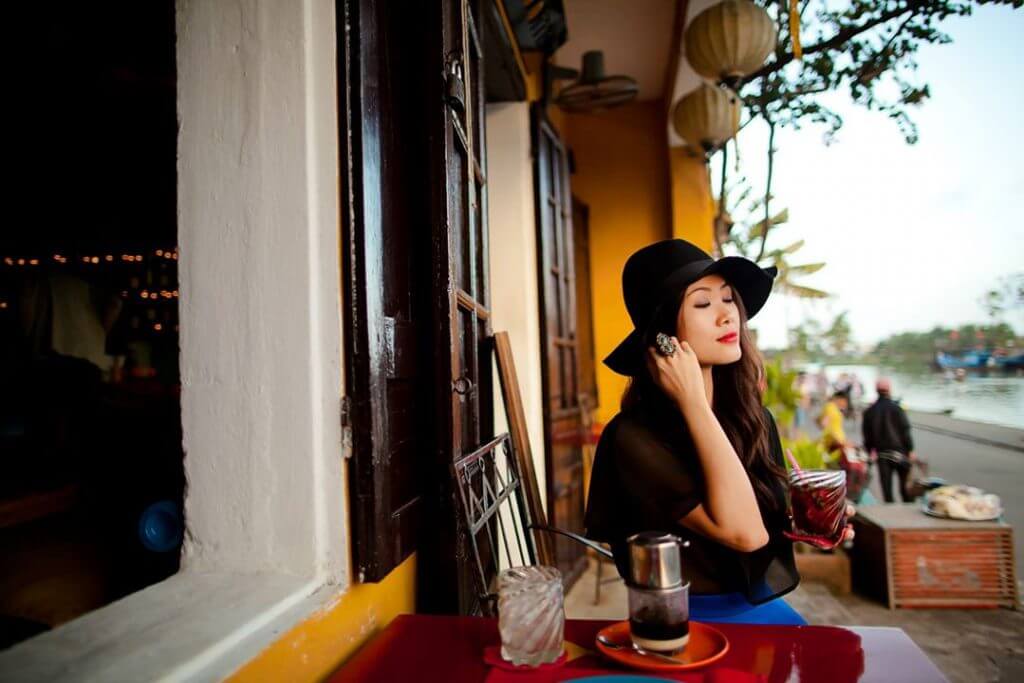 We love Hoi An so much that we revisited this old town 2-3 times in one year. Instead of going to new places, we kept going back to HoiAn because we can't get enough of this charming, historic town. People here are friendly, polite, and sincere from the boat ladies to the cyclo drivers. The food are amazing; everyday we ate Cao Lau, Mi Quang, Banh Hoa Hong,…and still didn't get enough of Hoi An's famous dishes. Shopping for silk scarves, sitting for hours in one of many outdoor coffee shops in Old Town Headquarter, releasing lanterns into the river, tasting desserts from street vendors…are all of our favorite activities. For us Hoi An is just like an Asian version of Venice with better resorts, more delicious food, and more value for your bucks.
Here are some of my favorite dishes/restaurants/cafes/activities in HoiAn:
1. Cargo Club: the most photogenic corner of Hoi An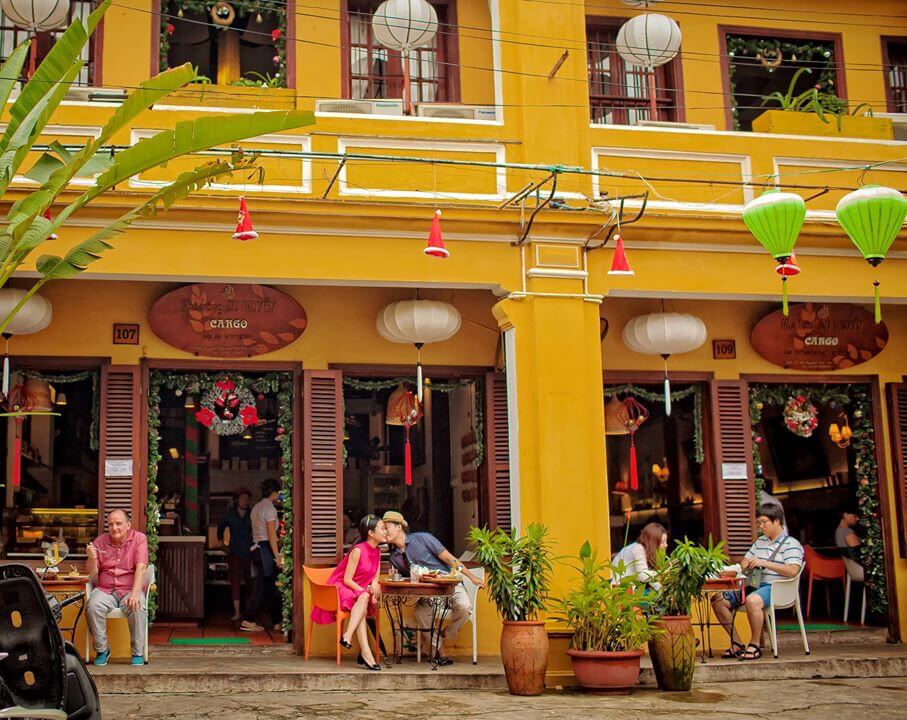 At the corner of Cargo Club and Tam Tam Cafe, we captured some of the most-well dressed people in HoiAn. Just a simple outfit, a hat, and a pair of sandals, this guy really rocked the look. He looks like he just steps out of "The Quiet Americans".
….and this lady who passed by me..just a simple loose hair style, a Bohemian maxi dress, she brightened up the whole street as she parked her bike at the Cargo Club! And then slowly…she walked like a gentle breeze..and when she sat down at one of the tables to read her book and drink her coffee, that corner was just so lively…She and that corner became an exquisite painting of Phố Cổ Hội An.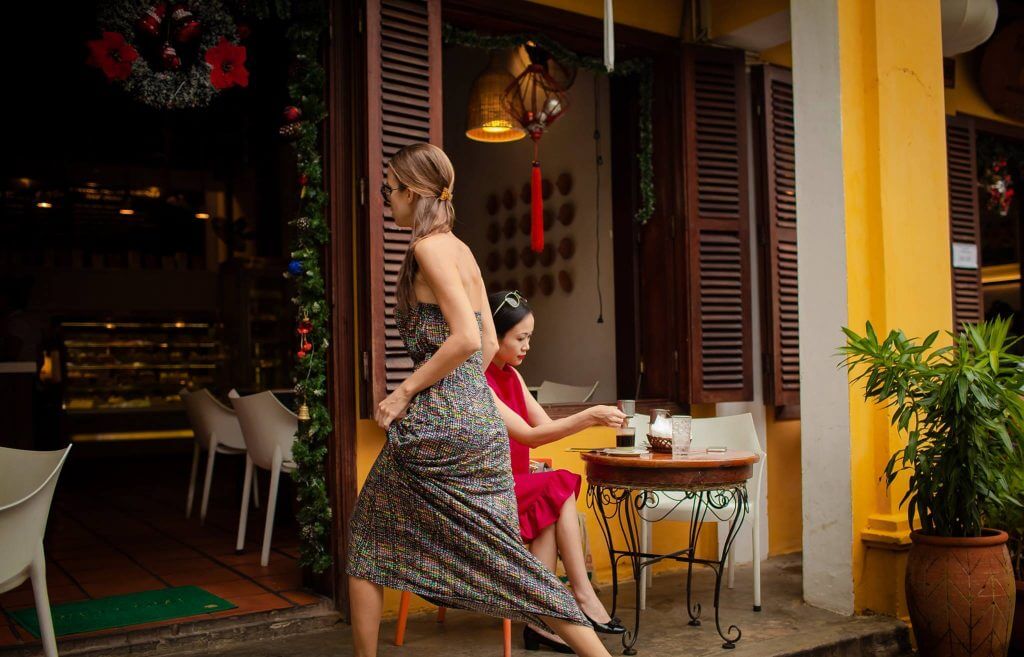 2. Hoi An Roastery: very good coffee, friendly staff, beautiful view,…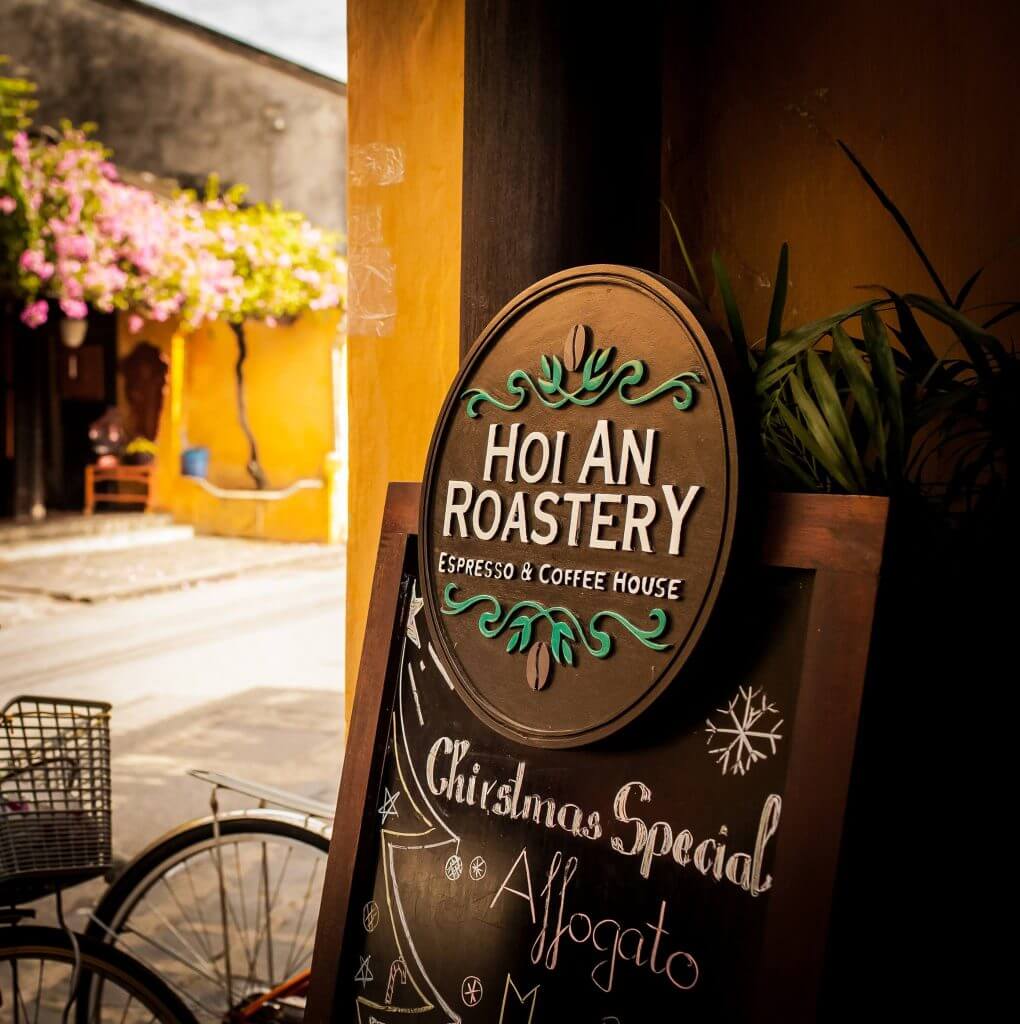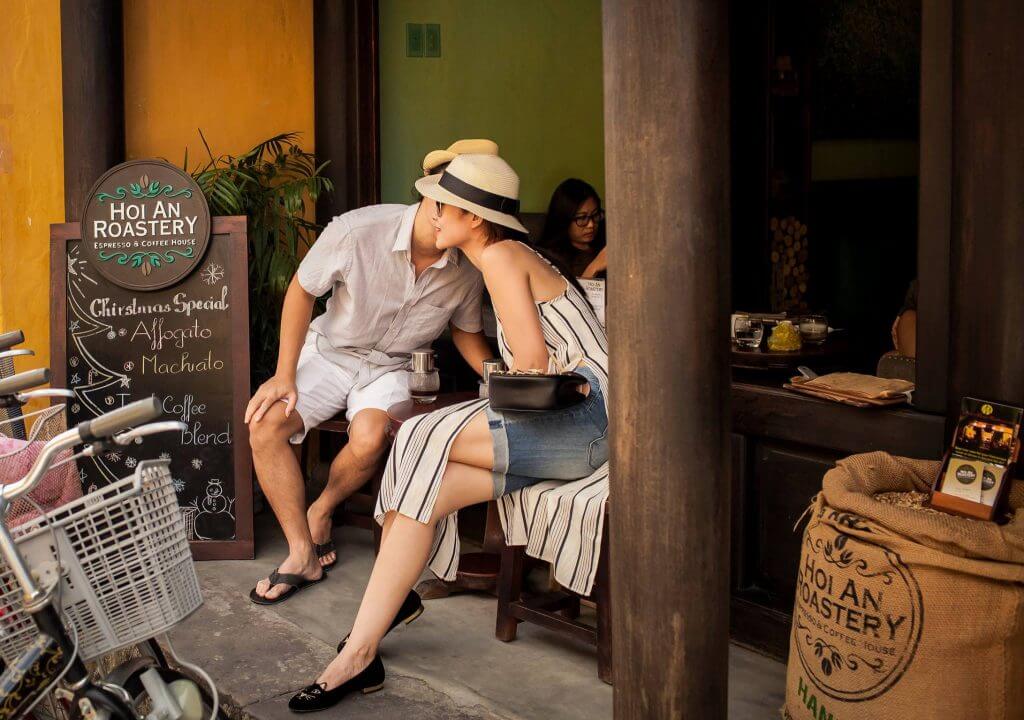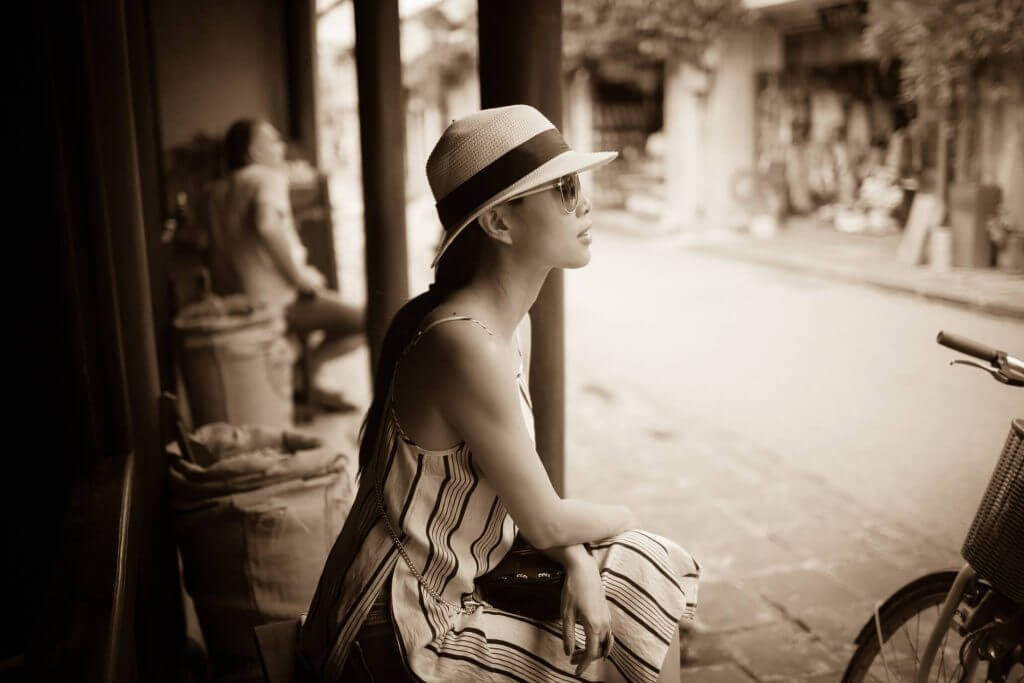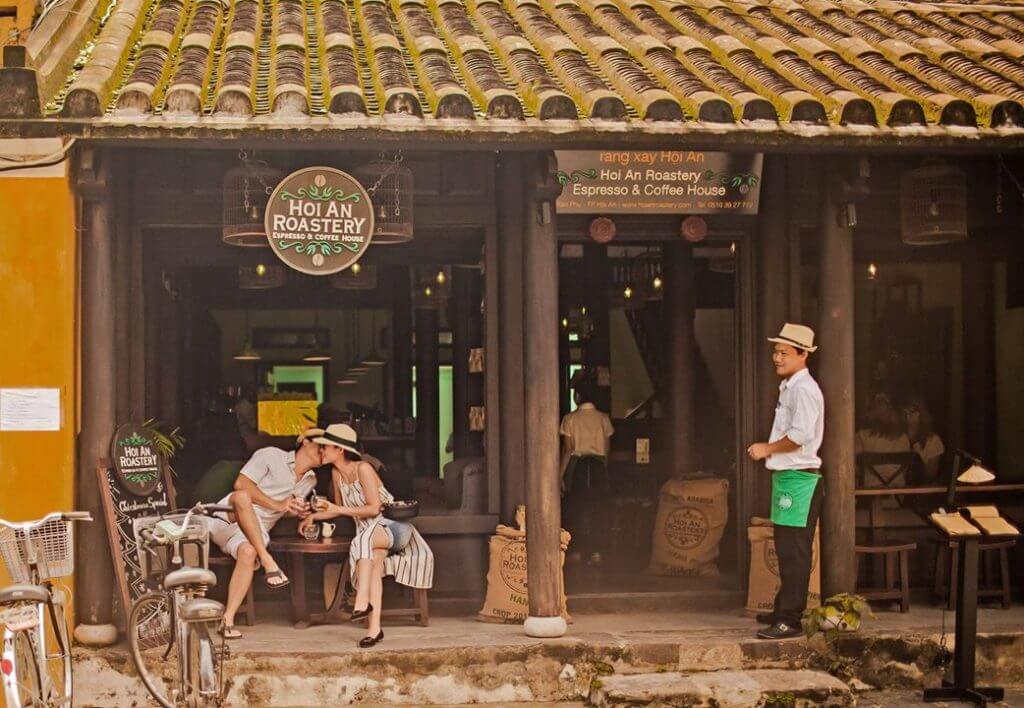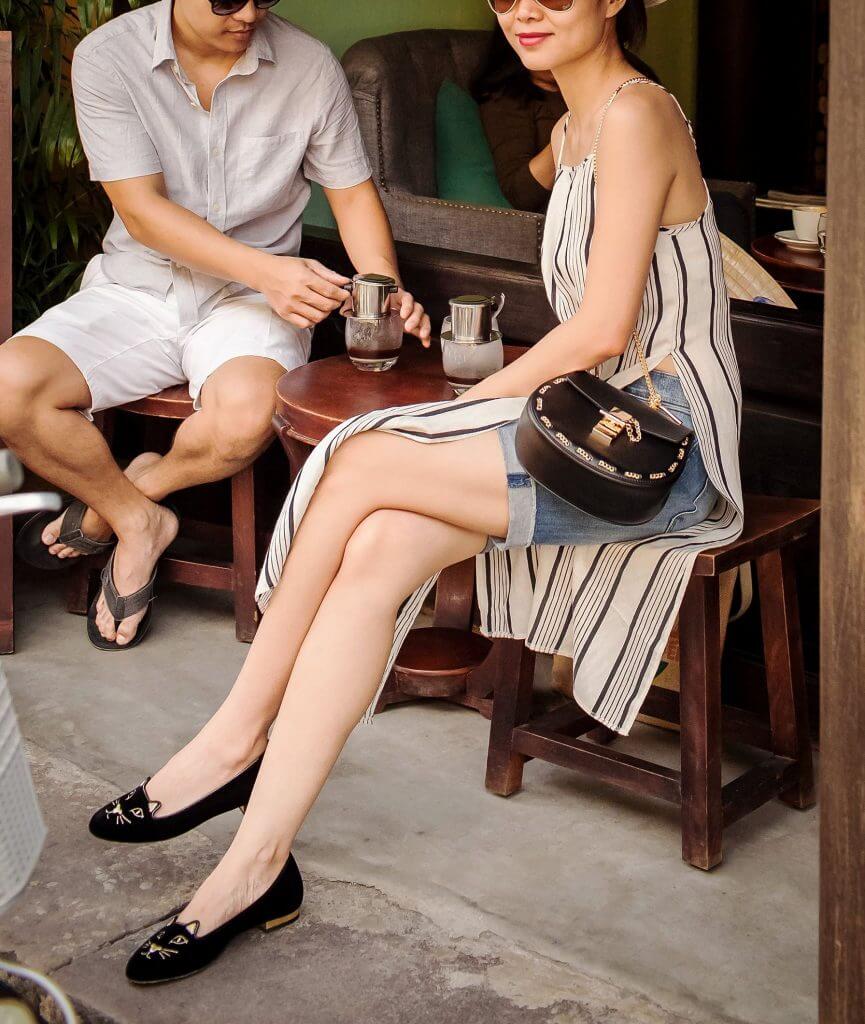 3. Trung Bac, 87 Tran Phu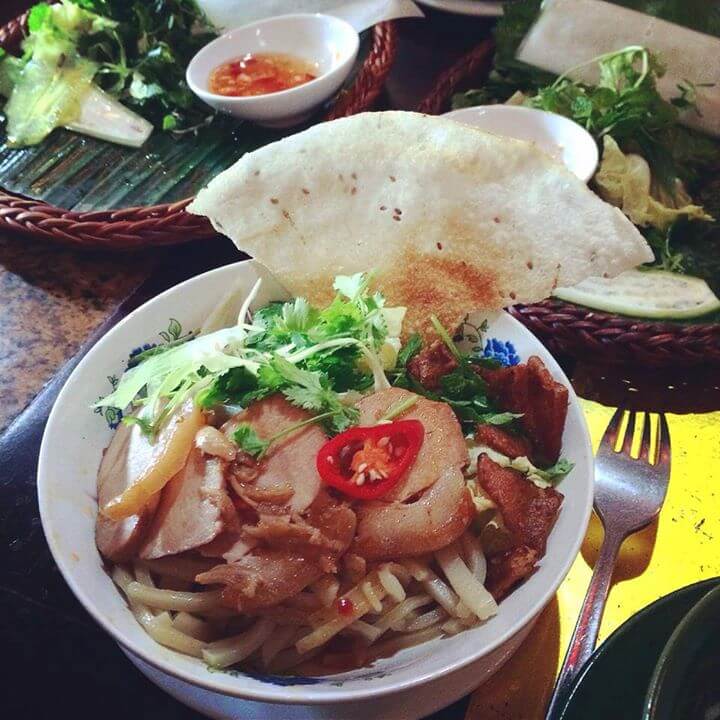 6. Tam Tam Jardin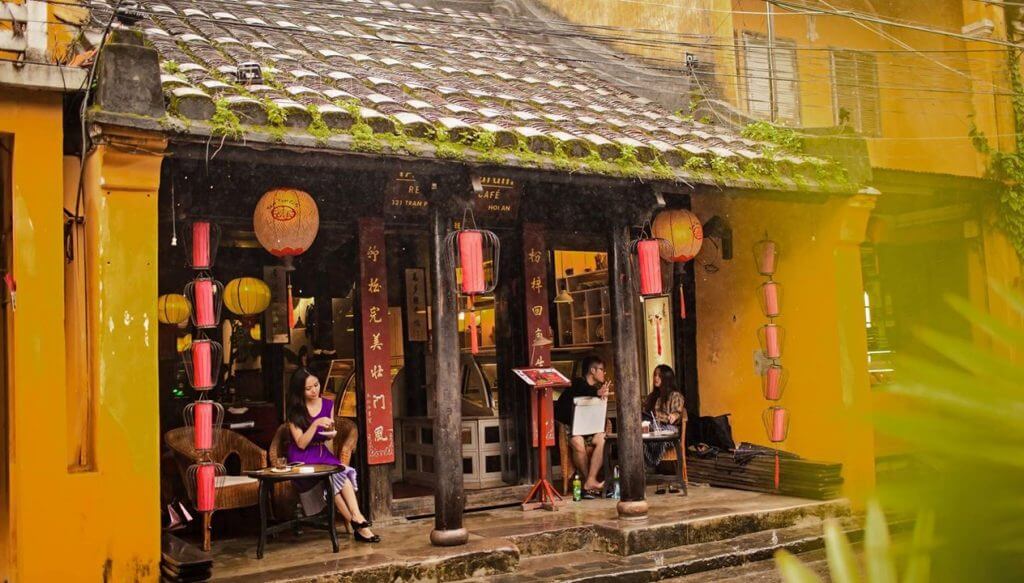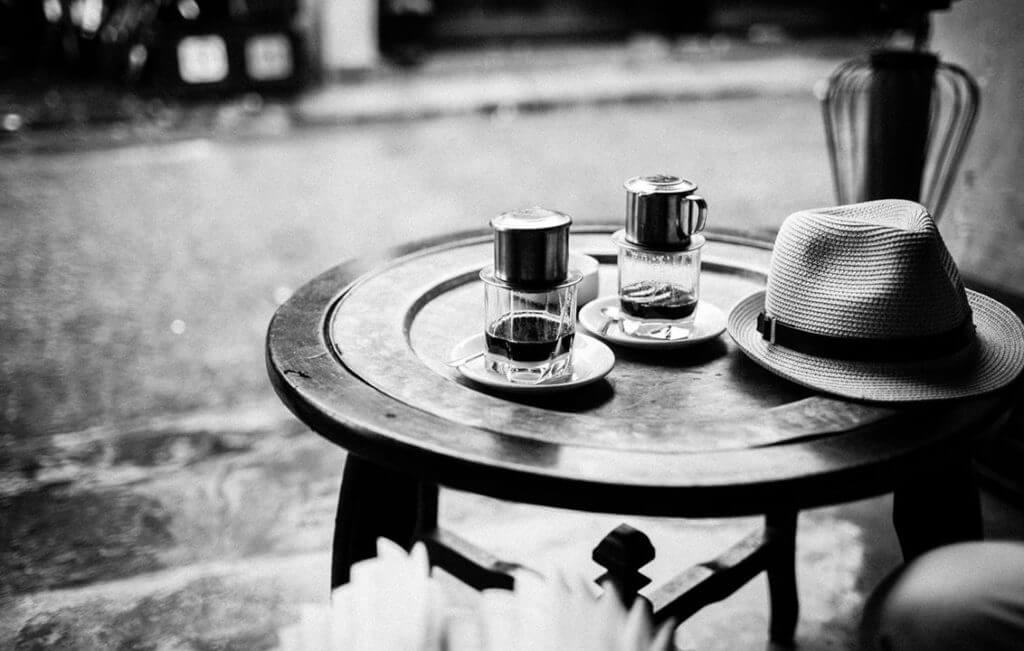 7. Stop by any street vendors and enjoy the hot ginger "Tàu Phớ"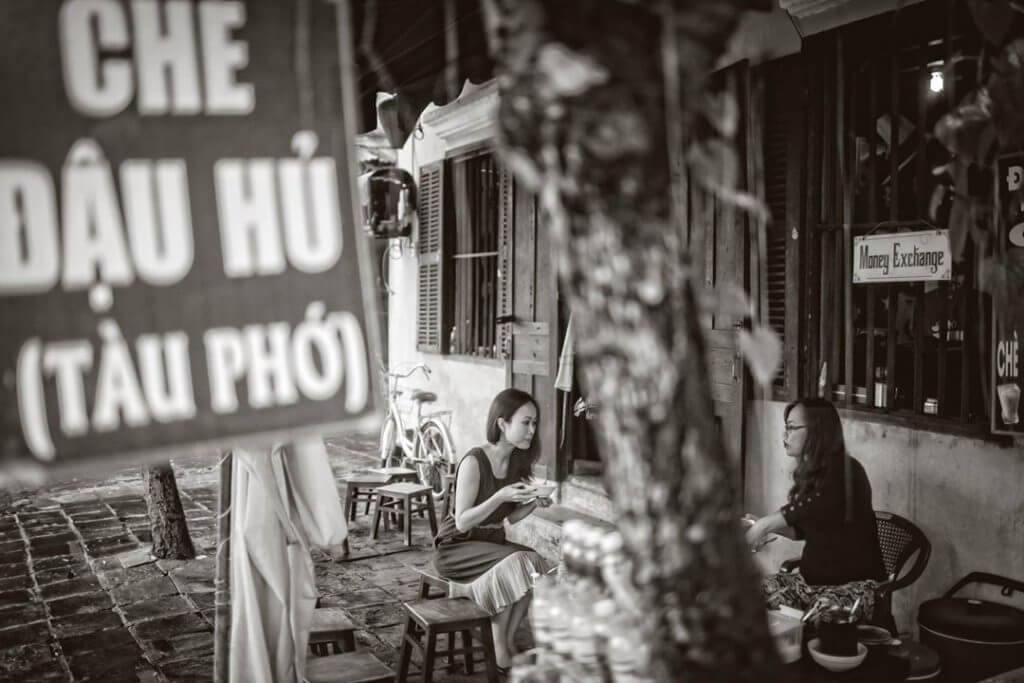 8. Stop by any lantern shop in the old town to be amazed at how the locals hand made these beautiful lanterns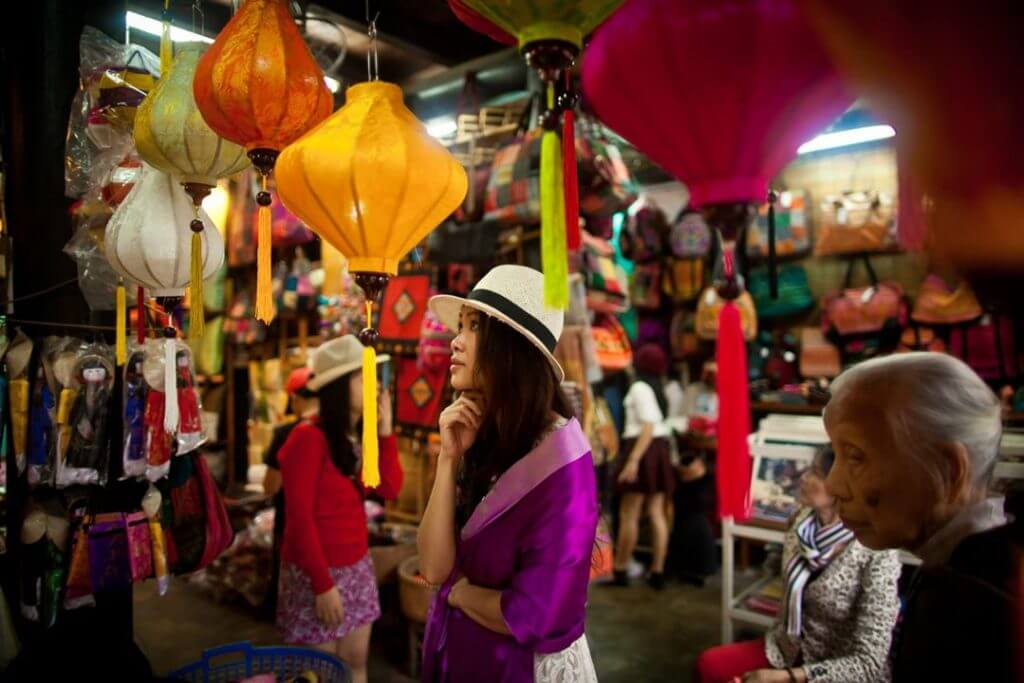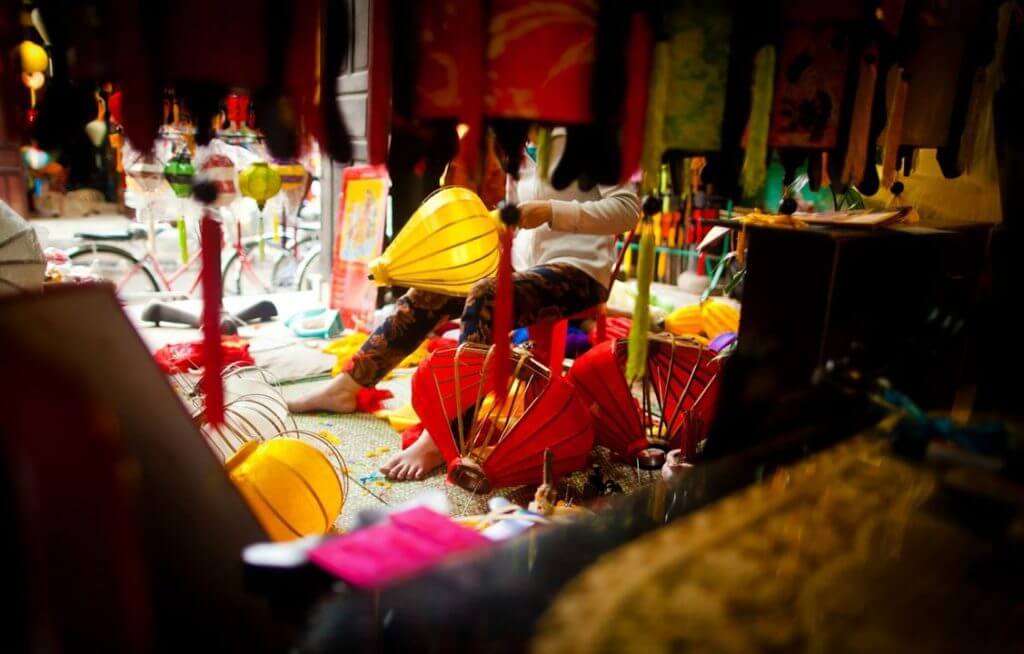 9. Shopping for silk scarves!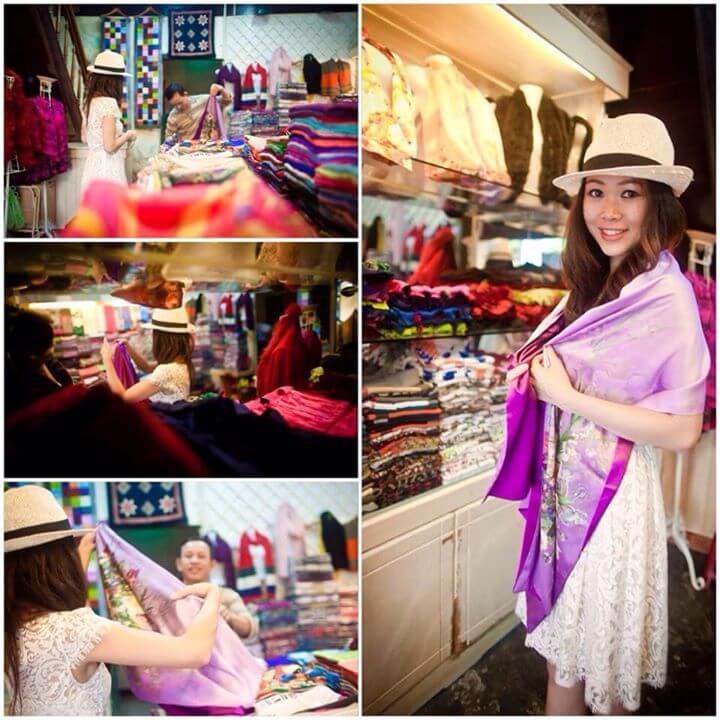 10. Reaching Out Tea House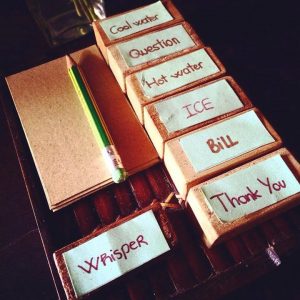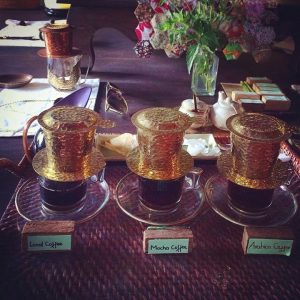 11. Releasing lanterns into the river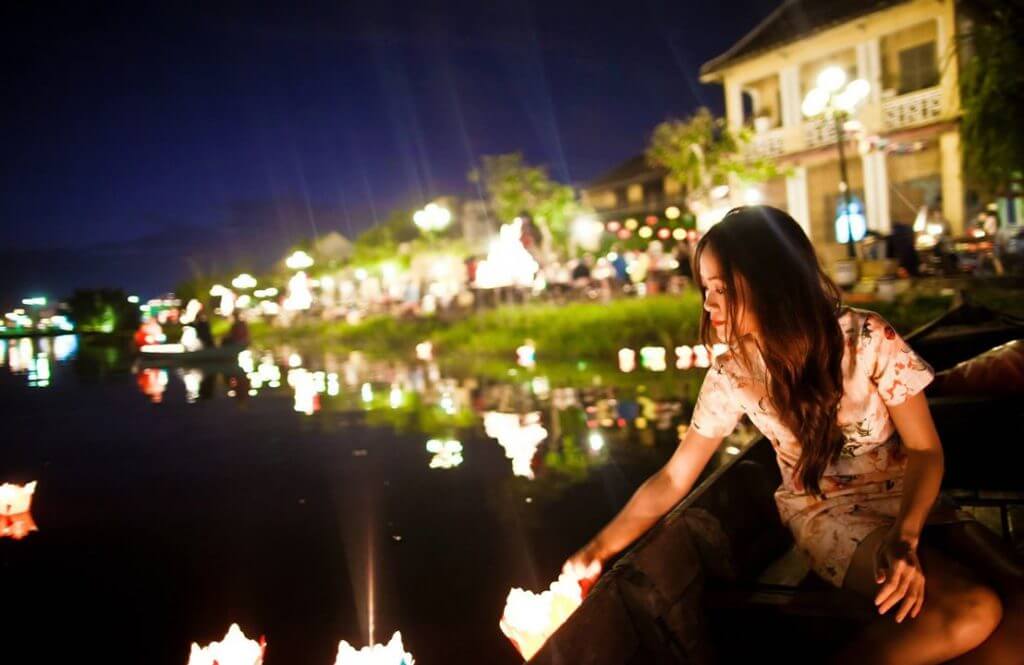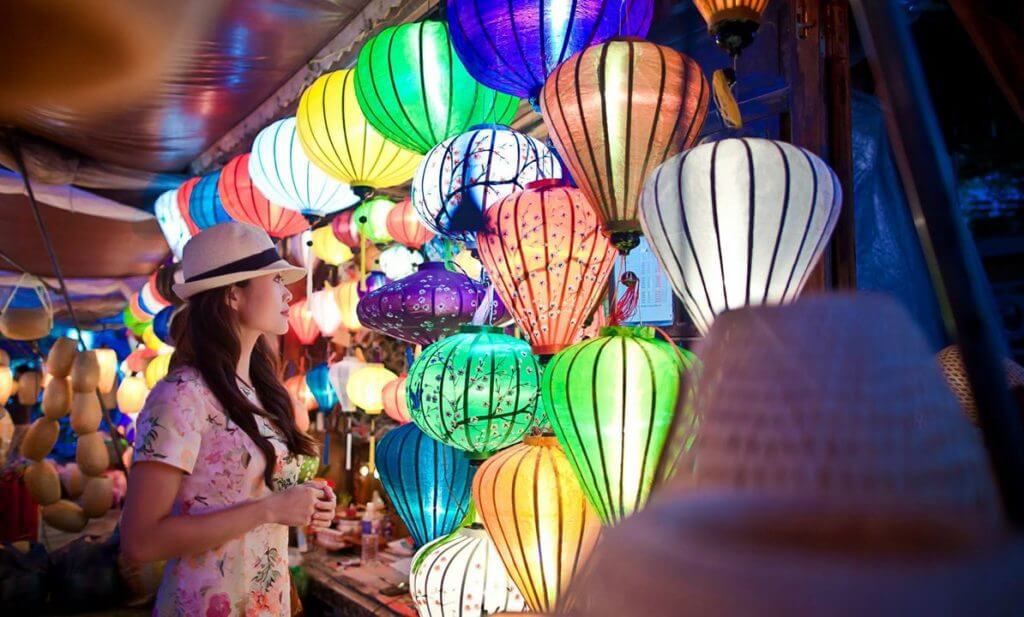 December 7, 2015