Island hopping in Krabi is what puts Krabi at the top of the list of Thailand travel destinations. During our 5-day vacation in Krabi, we explored all the pearls of Krabi: Hong Islands, Tup Island, Phra Nang Beach, Krabi Town, Ao Nang,…
Of all the islands we explored in Krabi, my favorite is the Hong group of Islands which is about 50 minutes longtail boat ride from Ao Nang or about 25 minutes by speedboat. The boat travels quite close to the shore giving a great view of the coastline.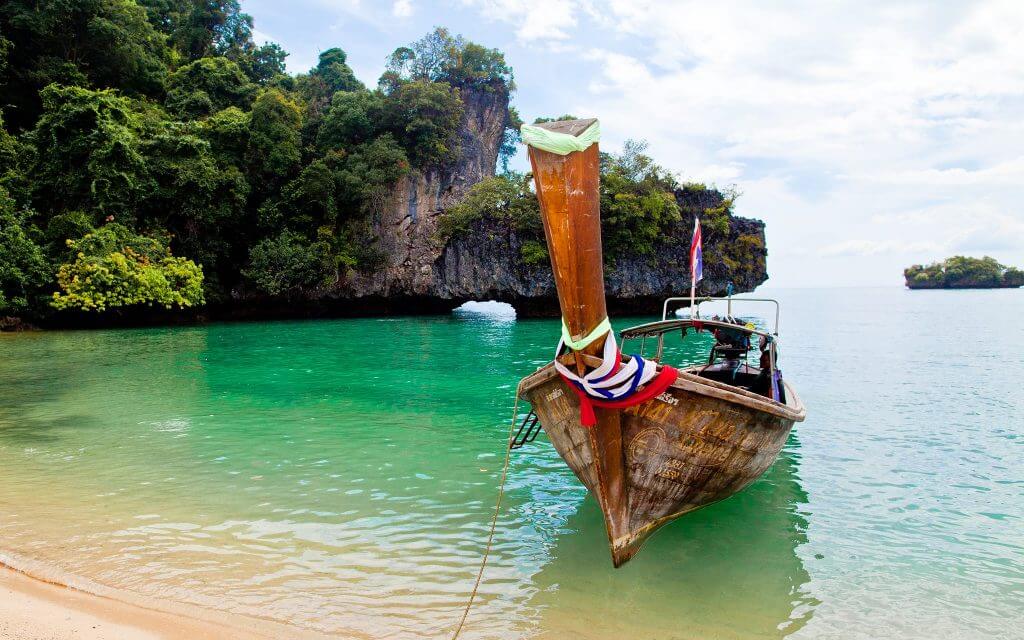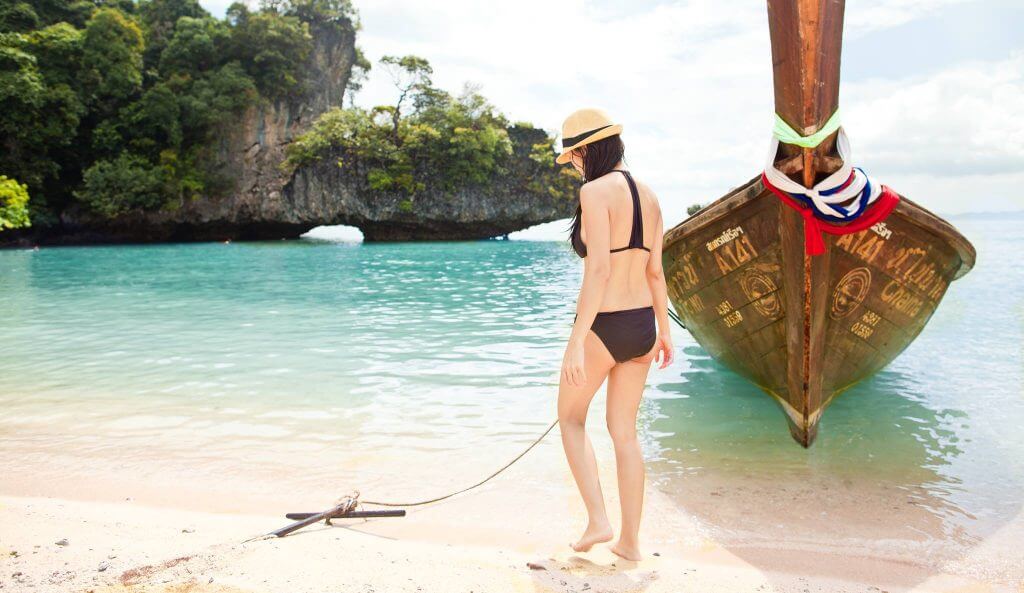 One of our favorite things to do is taking the longtail boat right into the very heart of the Island-Hong Island's lagoon, an amazing lake with tree covered cliffs climbing up all around.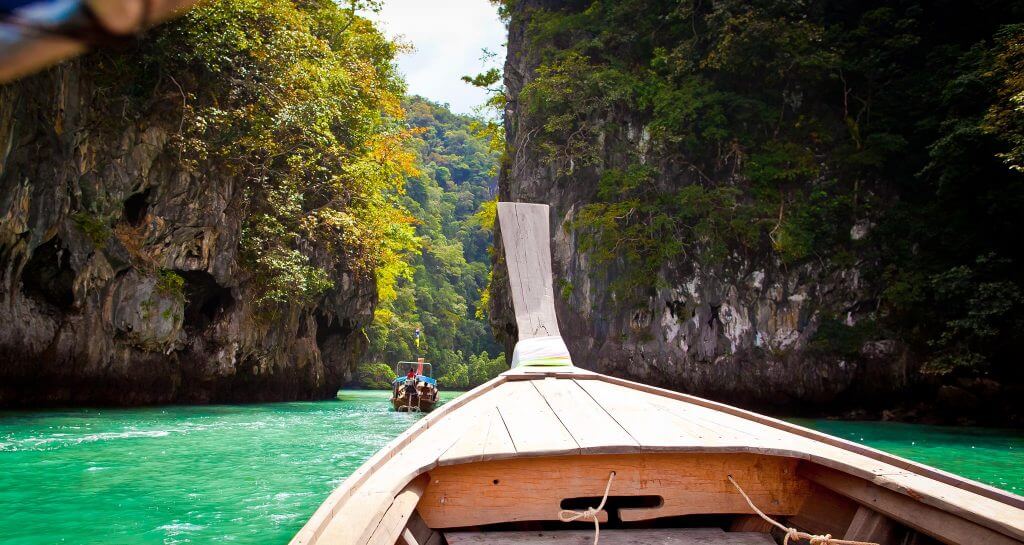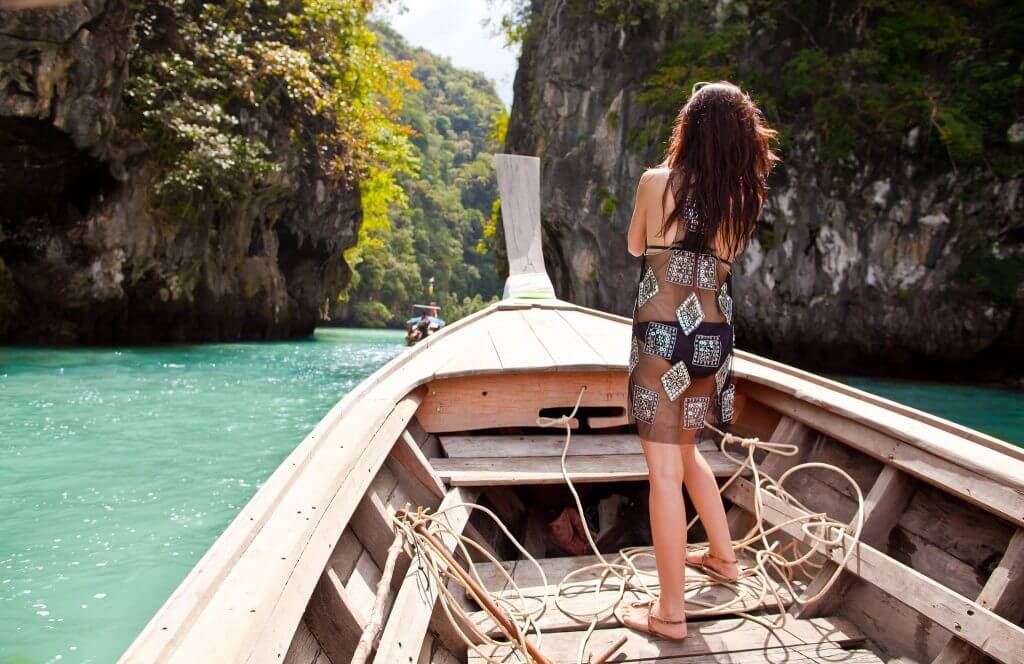 Once inside the lagoon, we asked the boat driver to stop and drop ourselves into that lagoon's cool refreshing water!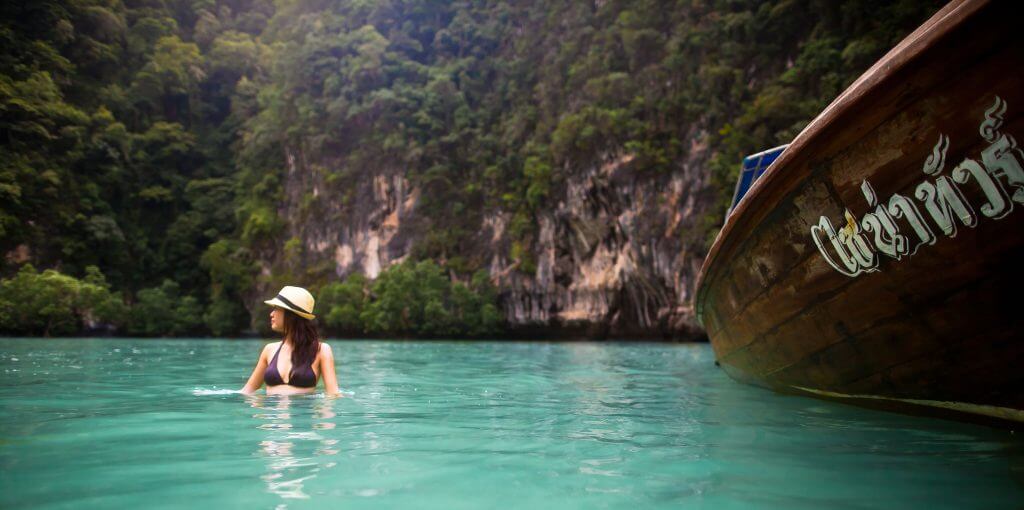 We love Hong Island Bay – a beautiful beach with white sand, perfect for swimming and snorkeling. The bay is sheltered from the sea meaning the water is very calm and clear with good visibility for snorkelling. You won't see many big fish in the bay, but you will see hundreds of smaller fish.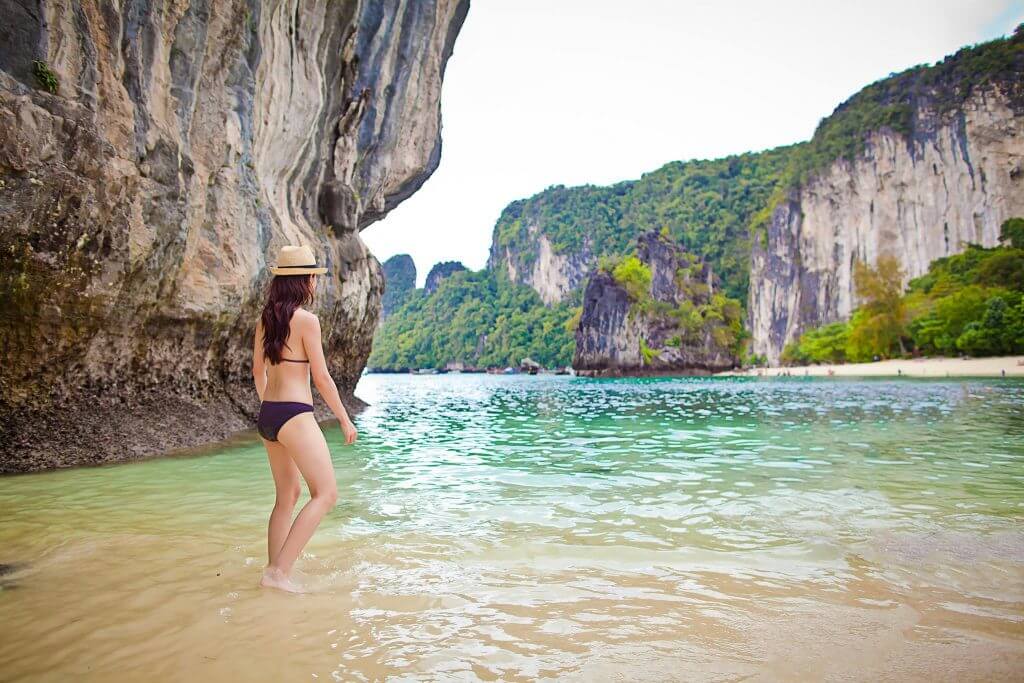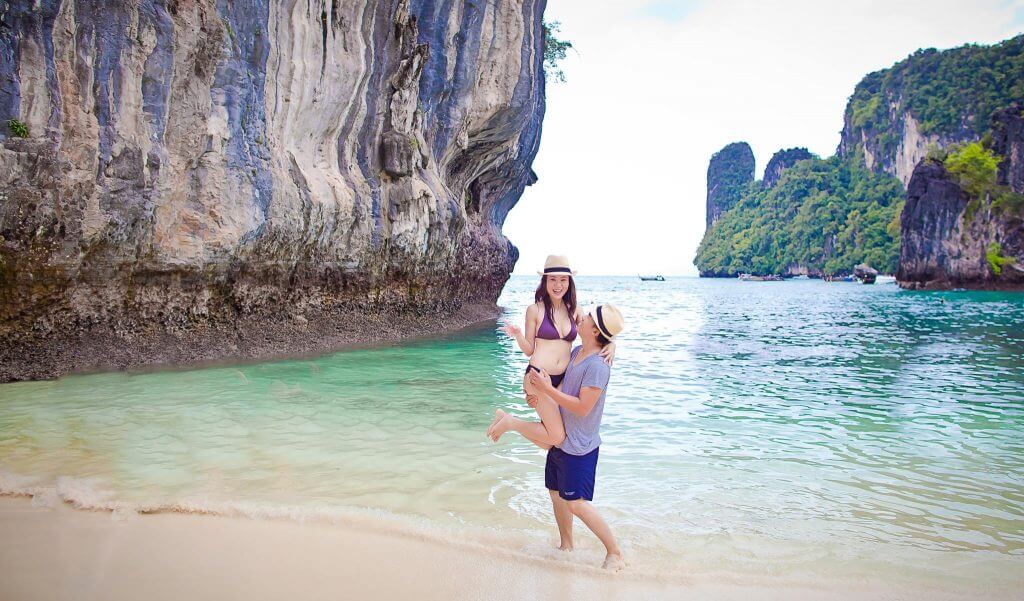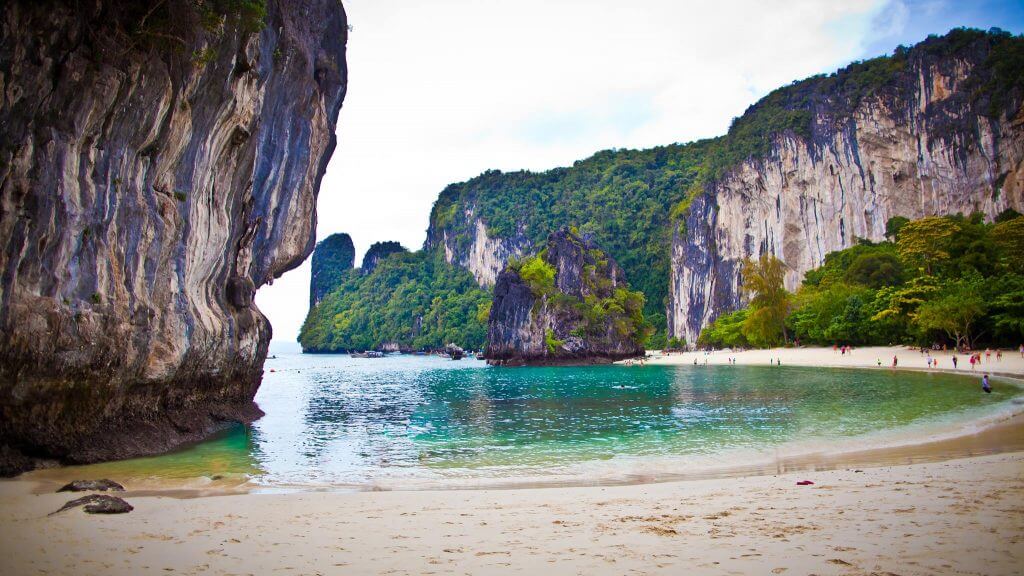 One of our most awesome adventures in Krabi was our Robinson Crusoe Moment. As we swam in the deep blue sea of Tup Island, we noticed a huge dark cloud slowly moving towards our island. Water level started to rise, wind started to blow harder, and soon came pouring rain and storm. This picture captured moment when we just cleaned up in time before running to hide in our boat!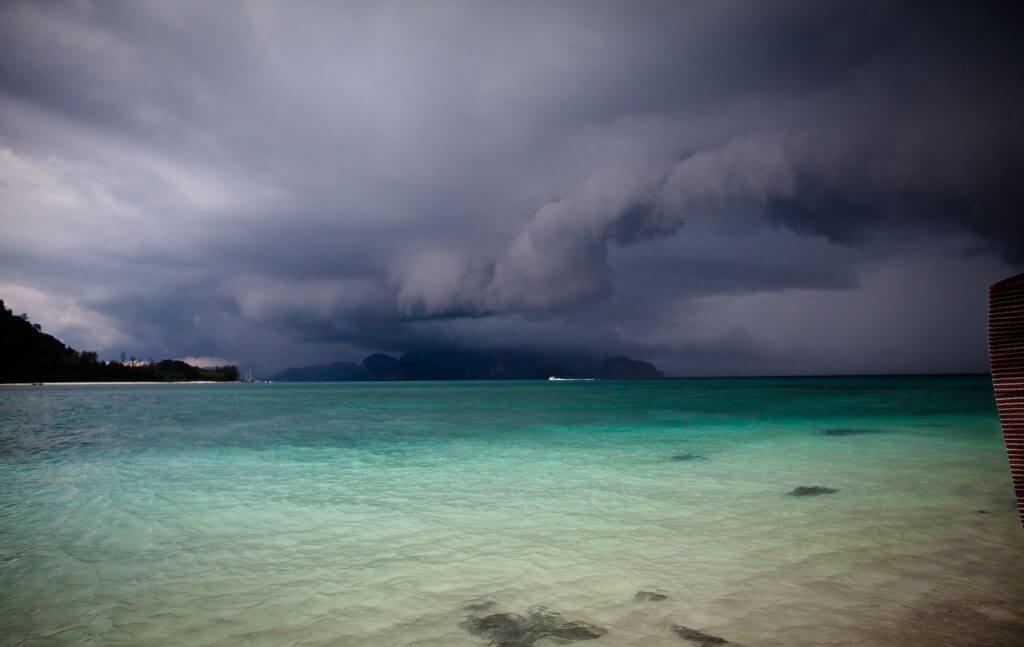 After the storm passed, we got the beautiful Tup Island to ourselves again!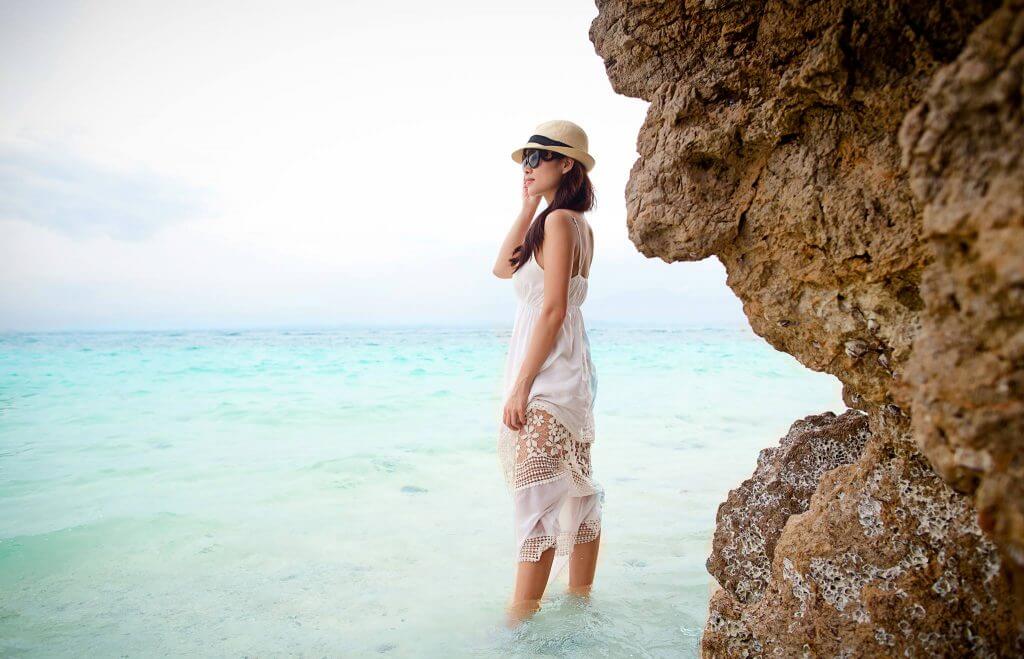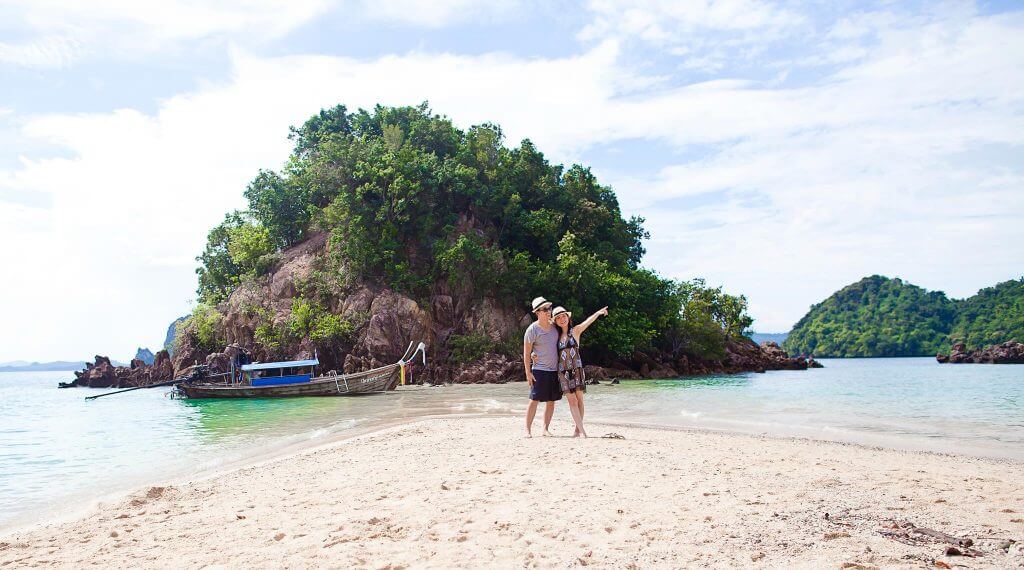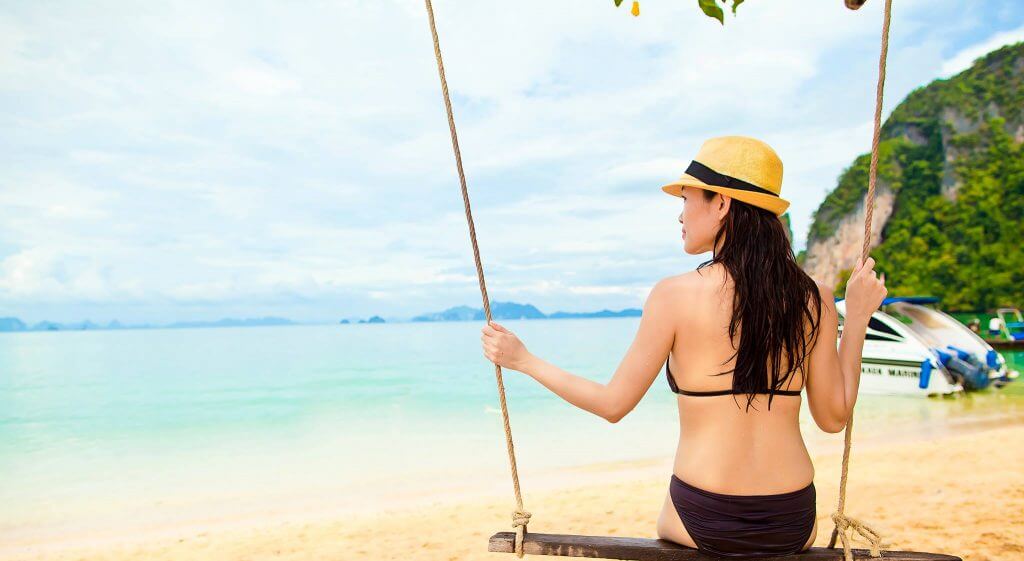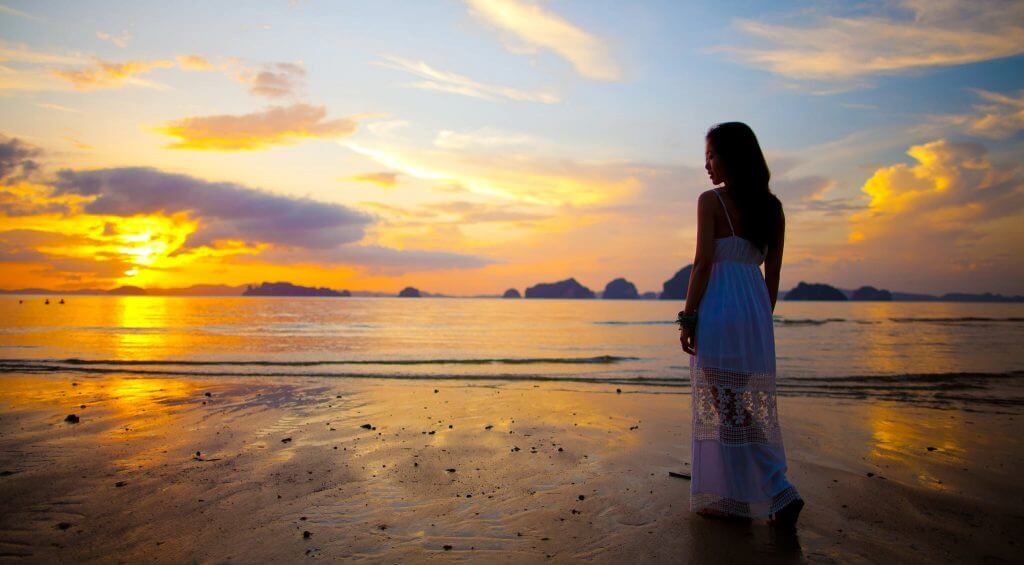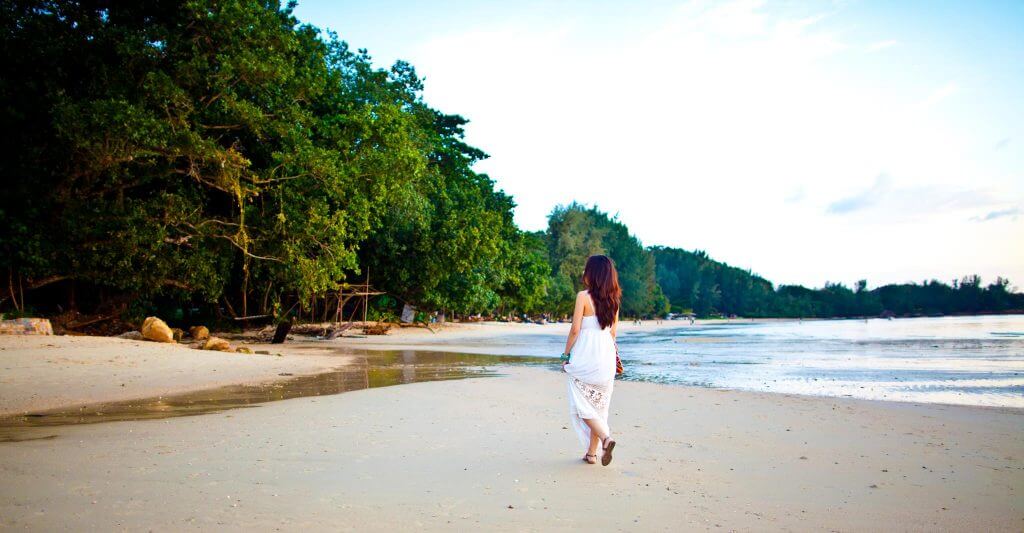 December 27, 2014