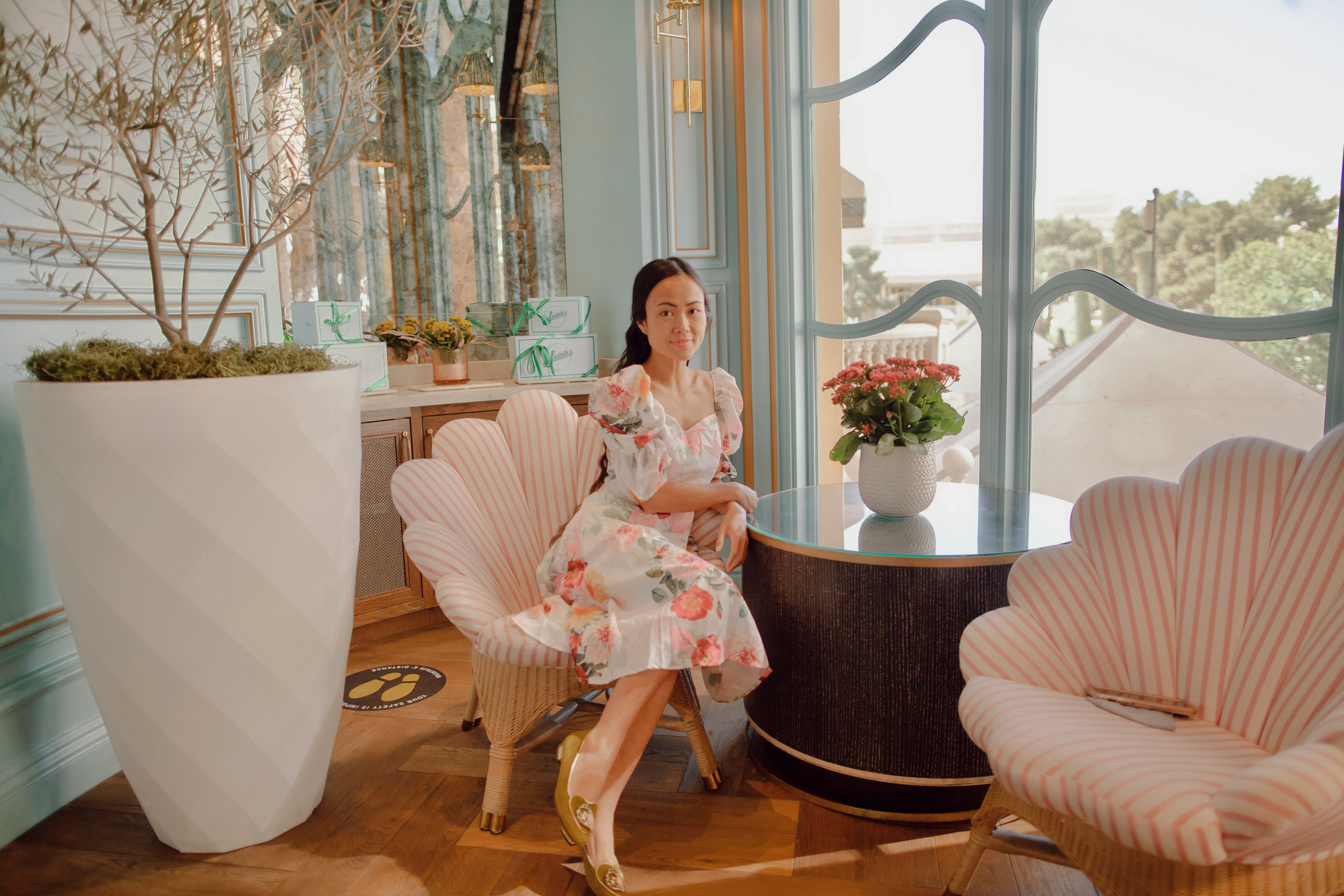 THE INSTAGRAM-WORTHY CAFES IN VEGAS
When you think of Las Vegas, you might think of its amazing nightlife, exquisite buffets, slot machines, and glitzy neon lights. But many don't know this city boasts with some of the best Instagrammable European-style cafes with flower walls, chic furniture and chandeliers hanging from the ceiling. Not only do they offer excellent coffee, pastries but they are also perfect for "the gram." You may have to travel a little off the Strip to find them, but they are definitely worth it. So if you're on the hunt for aesthetically pleasing brunch/coffee/afternoon tea spots, grab your besties and check out these places.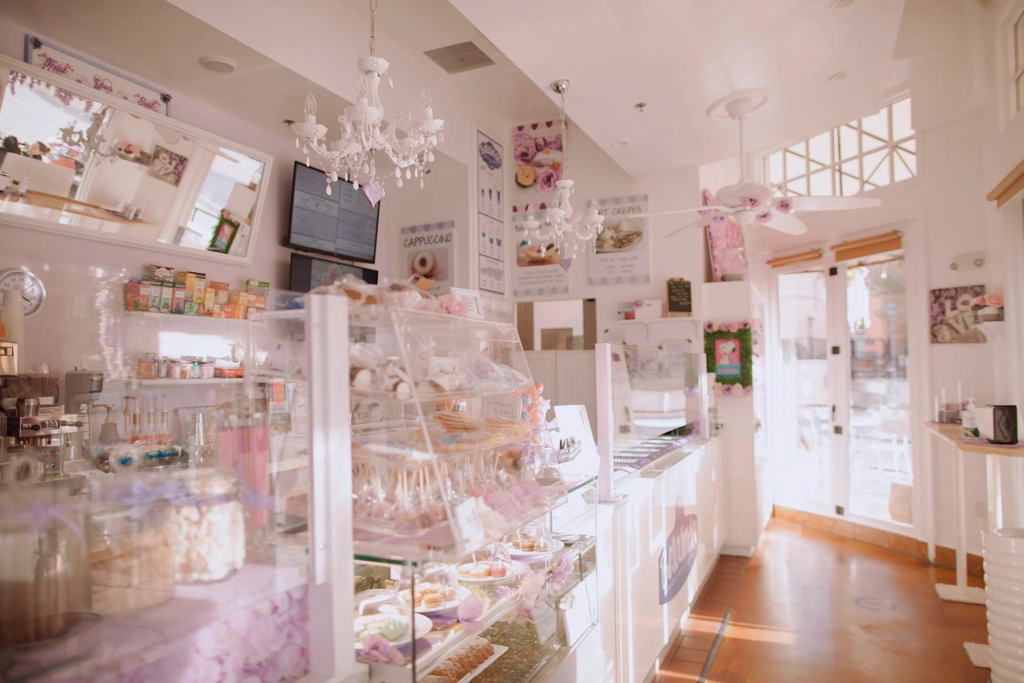 Mrs. Coco's Cafe
Mrs. Coco is by the far the cutest, girliest cafe I have ever been to. This hidden gem is located in "Lake Las Vegas", an Italian-style village resort community. The owners are actually European and they successfully bring the beauty of a Paris cafe in lake Las Vegas.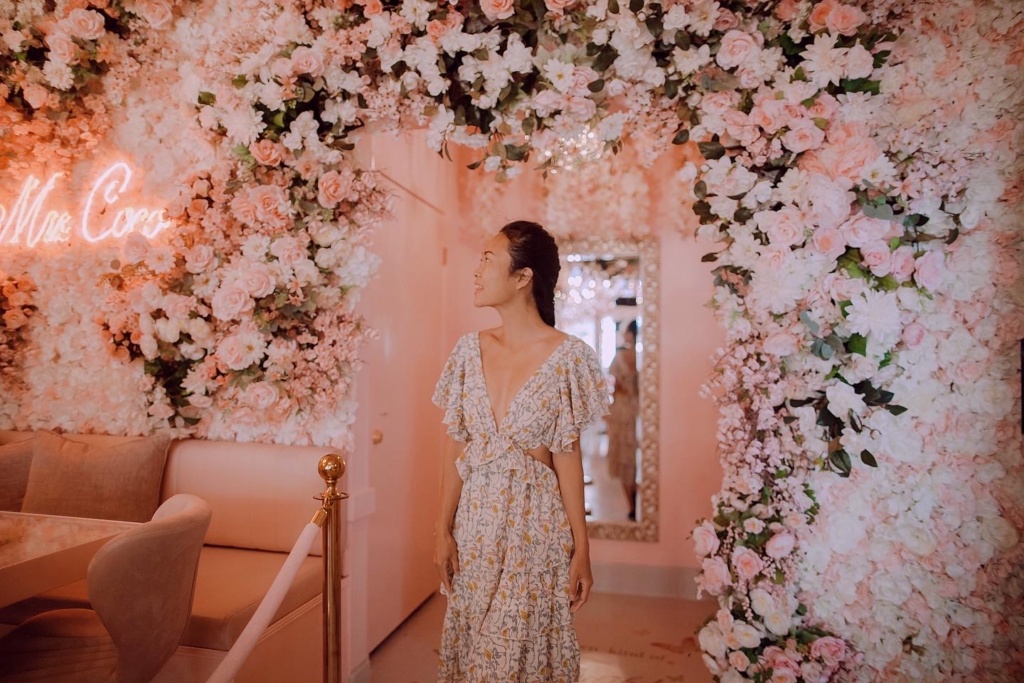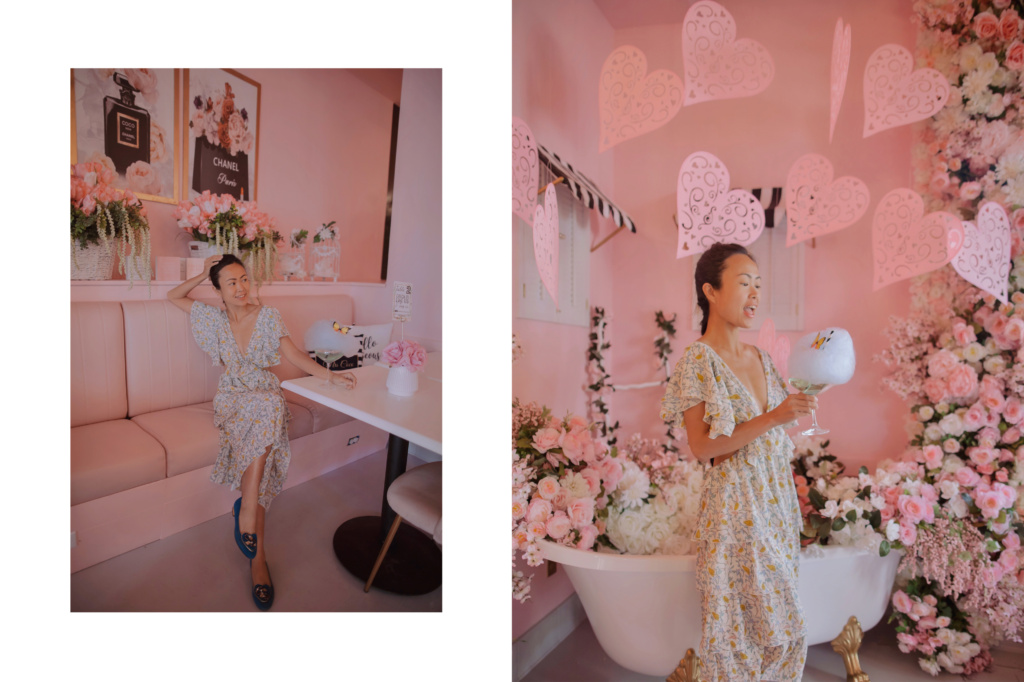 It's such a chic and elegant cafe with everything pink, chandeliers and umbrellas hanging from the wall, floral walls and floral tubs,….The magical atmosphere really brought me back to enjoying an afternoon tea in Paris.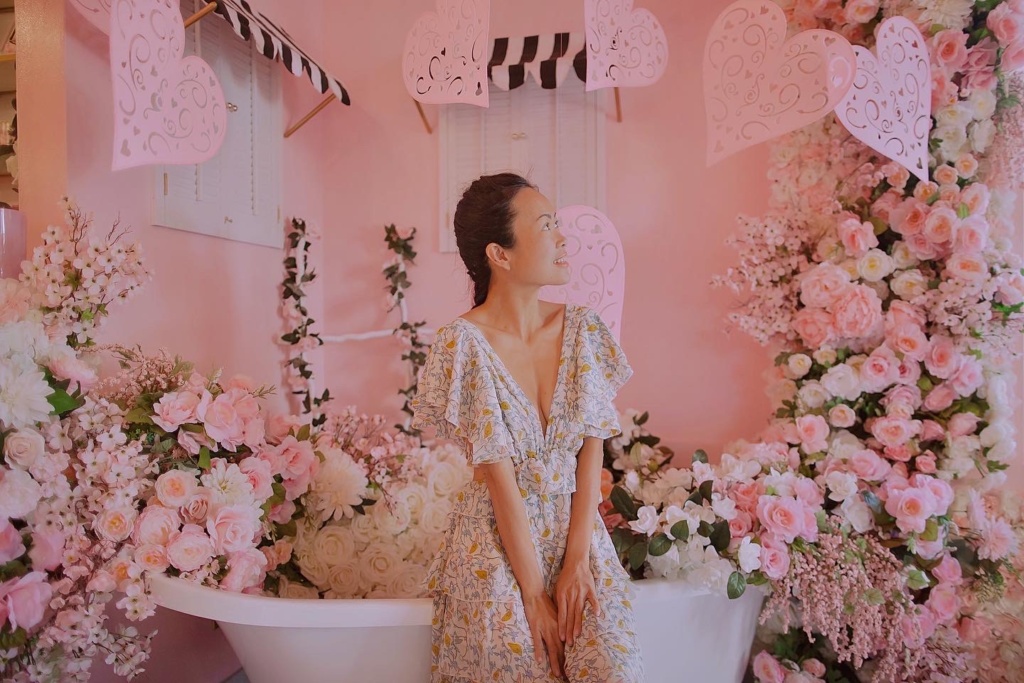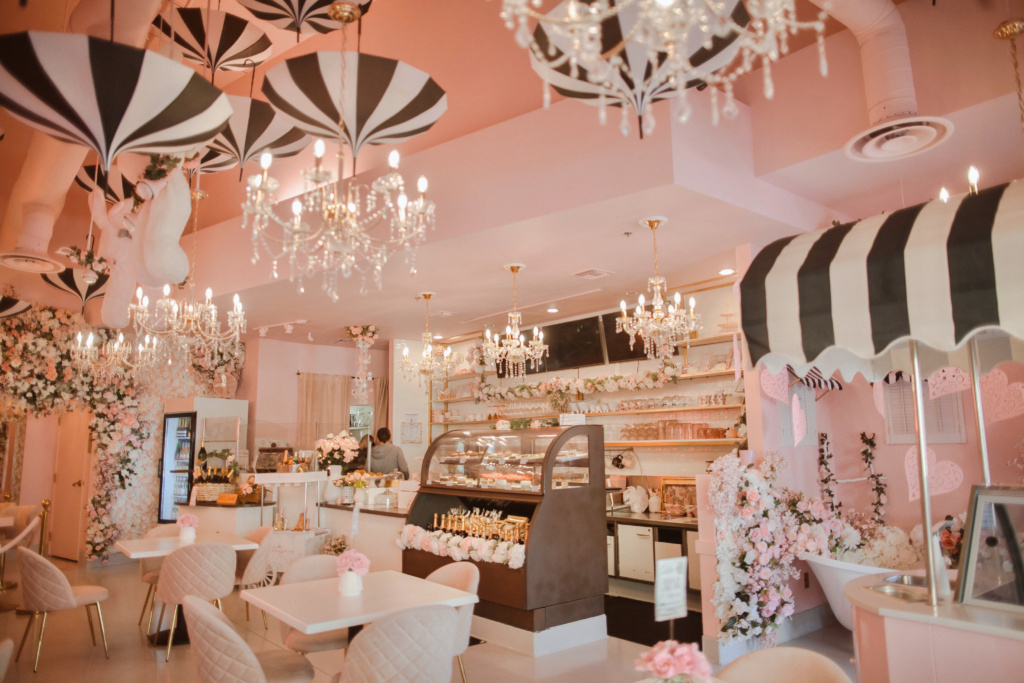 The warmth and hospitality given by the staff is something very hard to come by. They notice the details and really cared about our dining experience. We ordered their signature 24K Gold Rose Latte, Cotton Candy Champagne, Salmon Toast, and Beets Salad.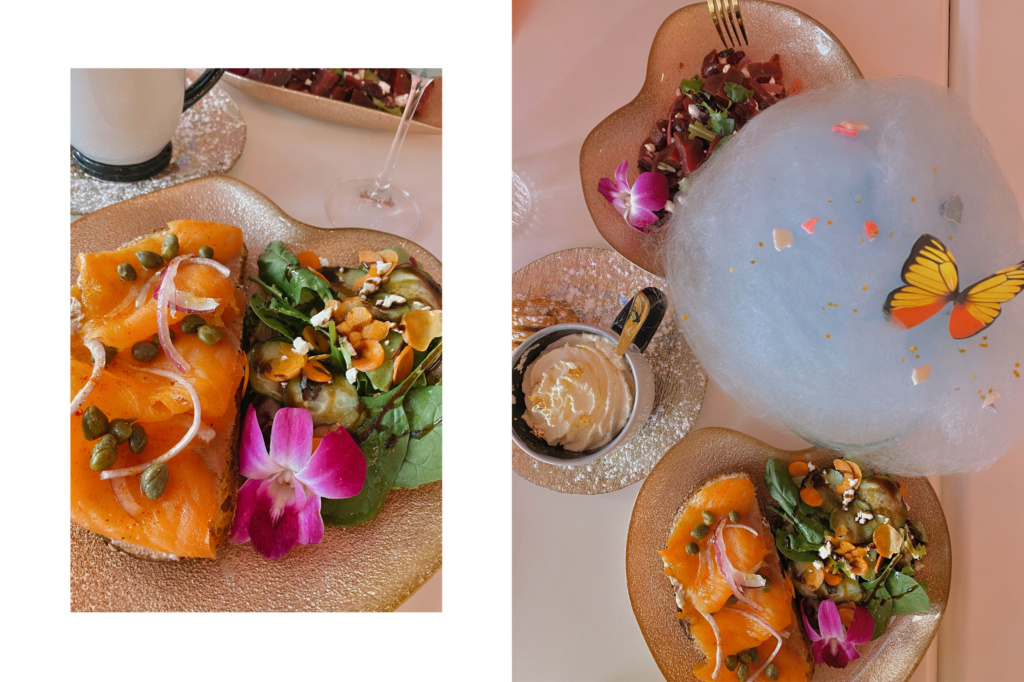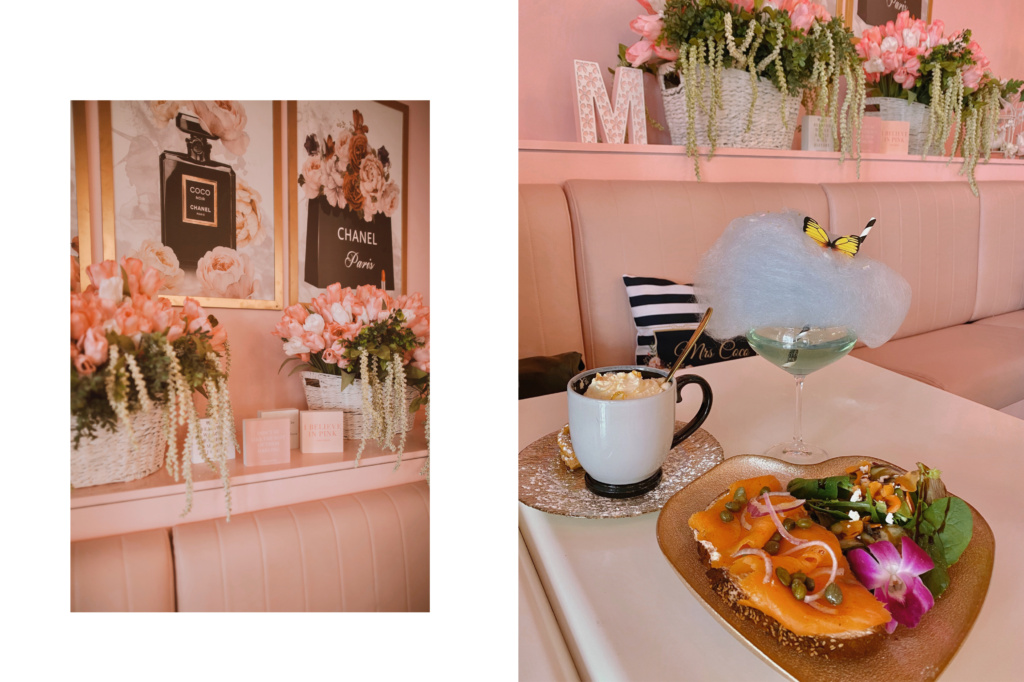 They also have outdoor seating available (perfect for pet owners).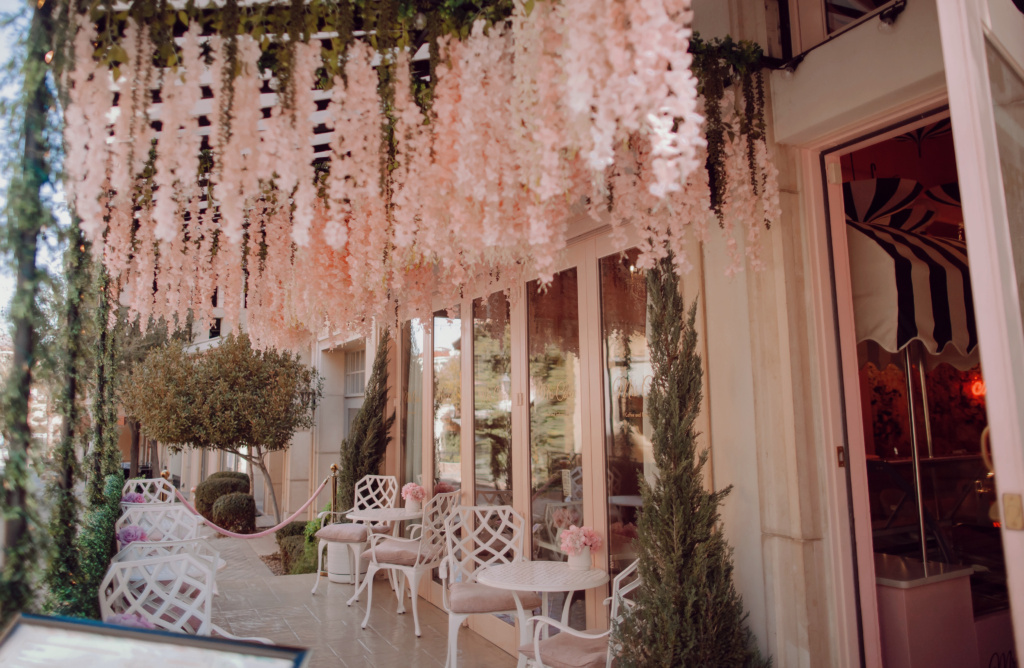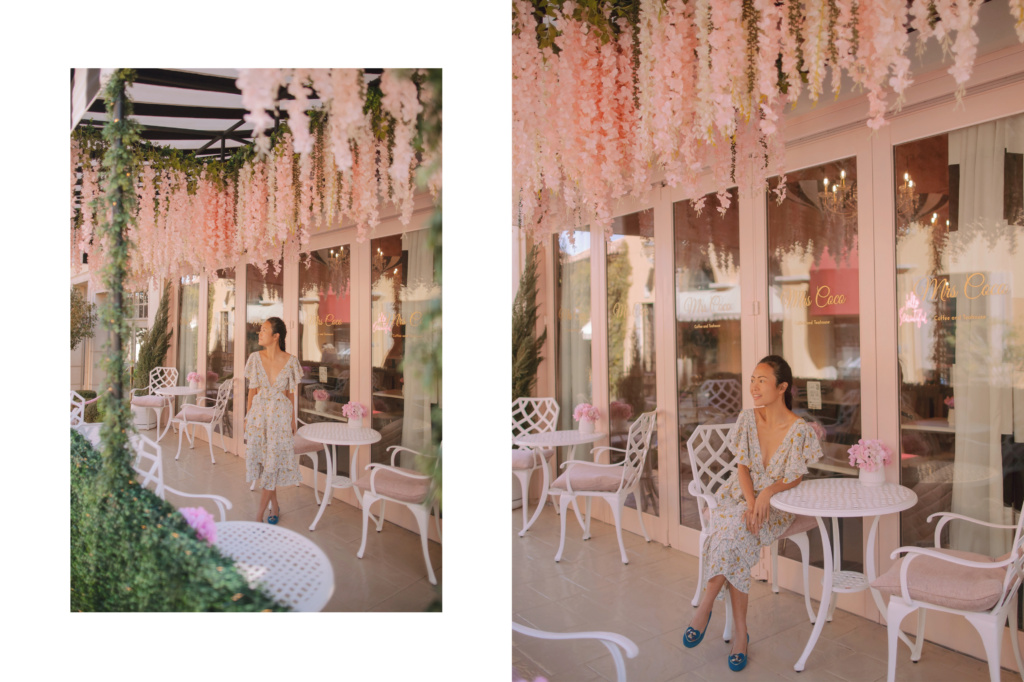 Mrs. Coco is the perfect cafe for all things pretty, pastel and a hotspot for food that looks too good to eat. Unique style meets classic elegance here. I think this cafe would be perfect for girly afternoon tea birthdays, bridal showers, or a Sunday brunch.
Bellalinda Gelato
Only a short walk from Mrs. Coco is Bellalinda Gelato. Here you'll find handcrafted gelato with a combination of local fruits in addition to imported ingredients from Italy.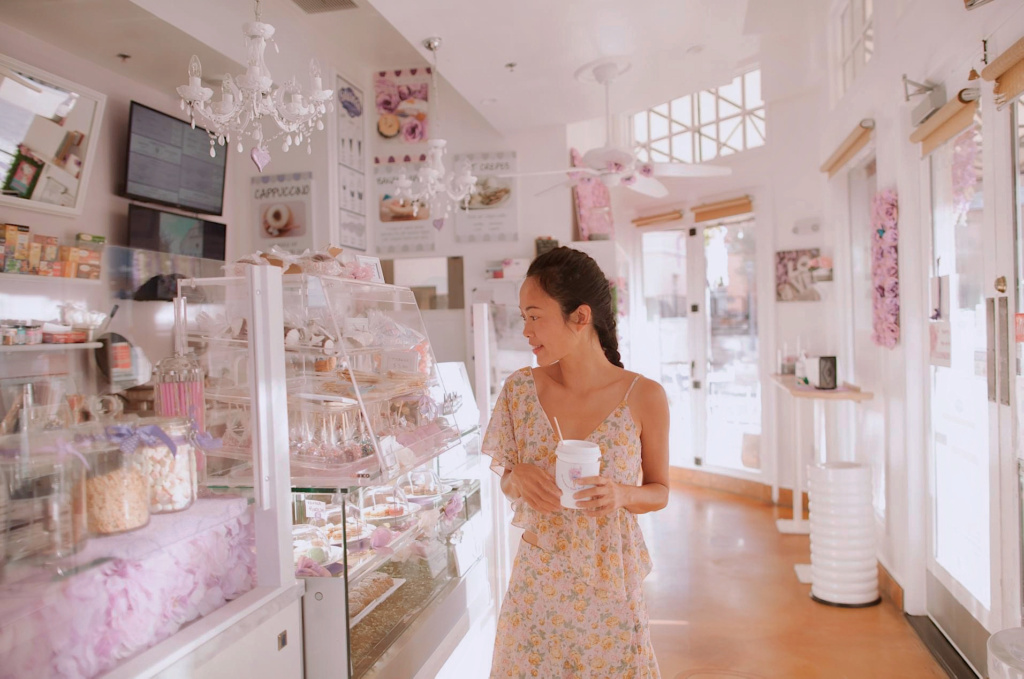 They have gelato, sorbet, milkshake, crepes and original Italian Espresso, latte, cappuccino and macchiato drinks. You can enjoy these wonderful desserts with a beautiful view of the Las Vegas Lake at their outdoor seating.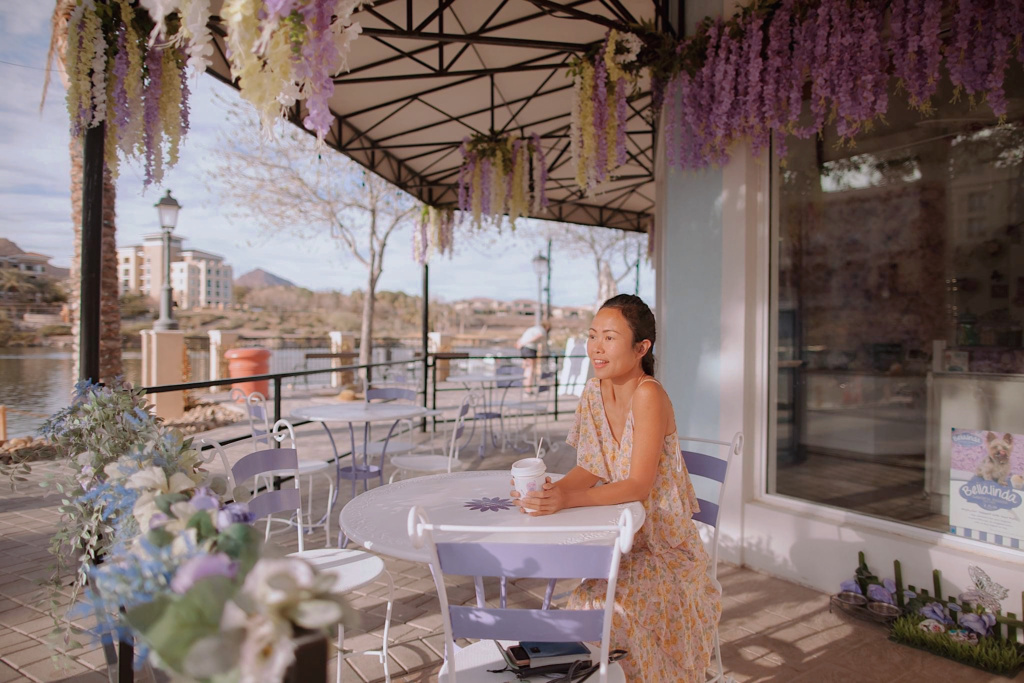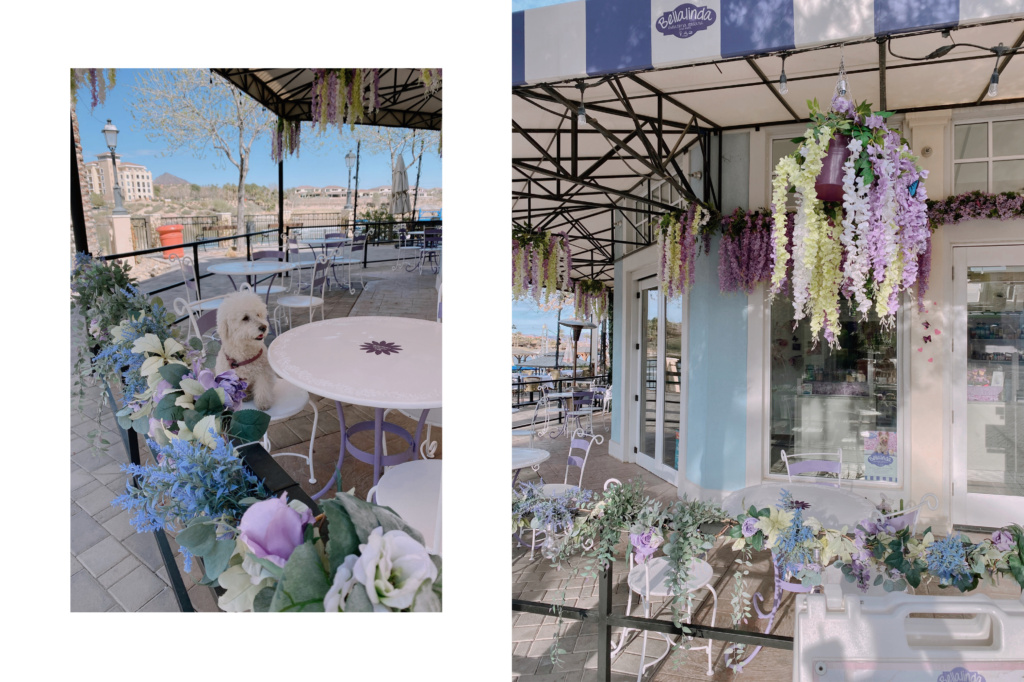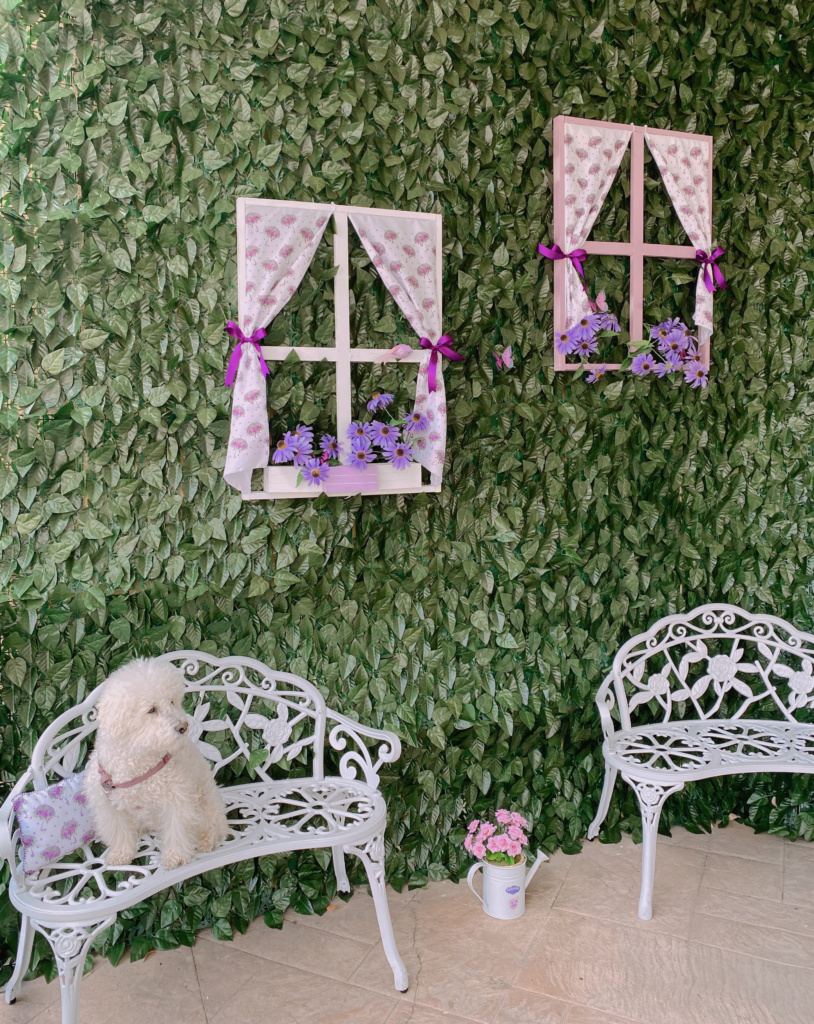 While waiting for your desserts, you can walk around the cafe and get your cameras ready since they have so many cute floral backdrops and props.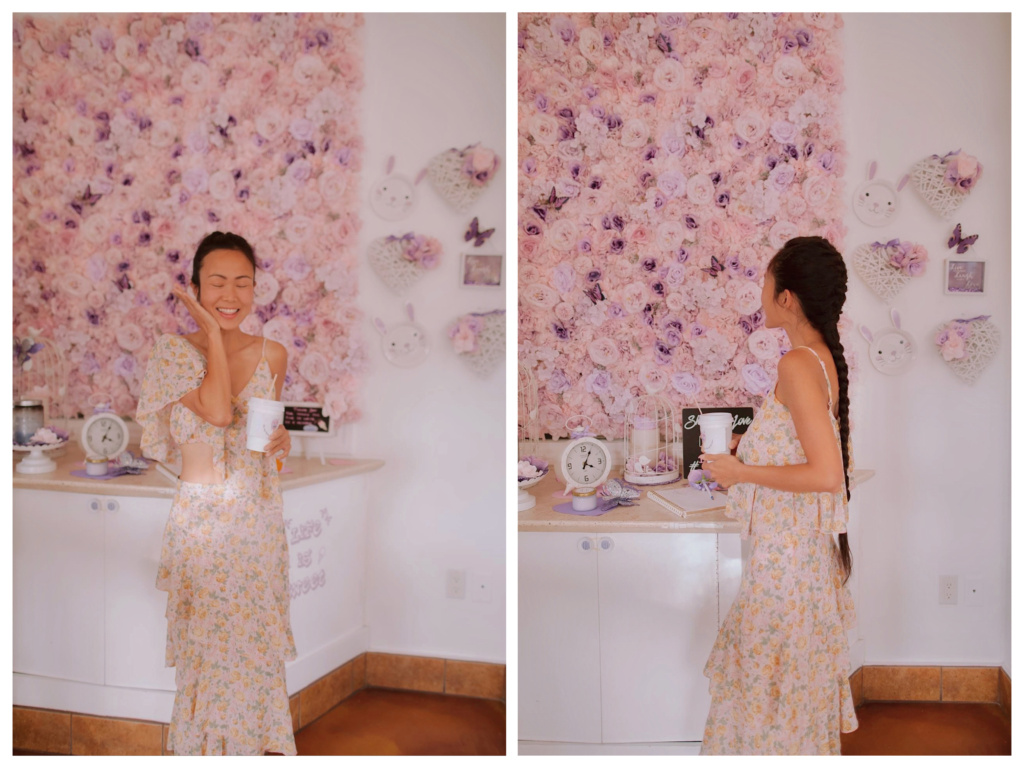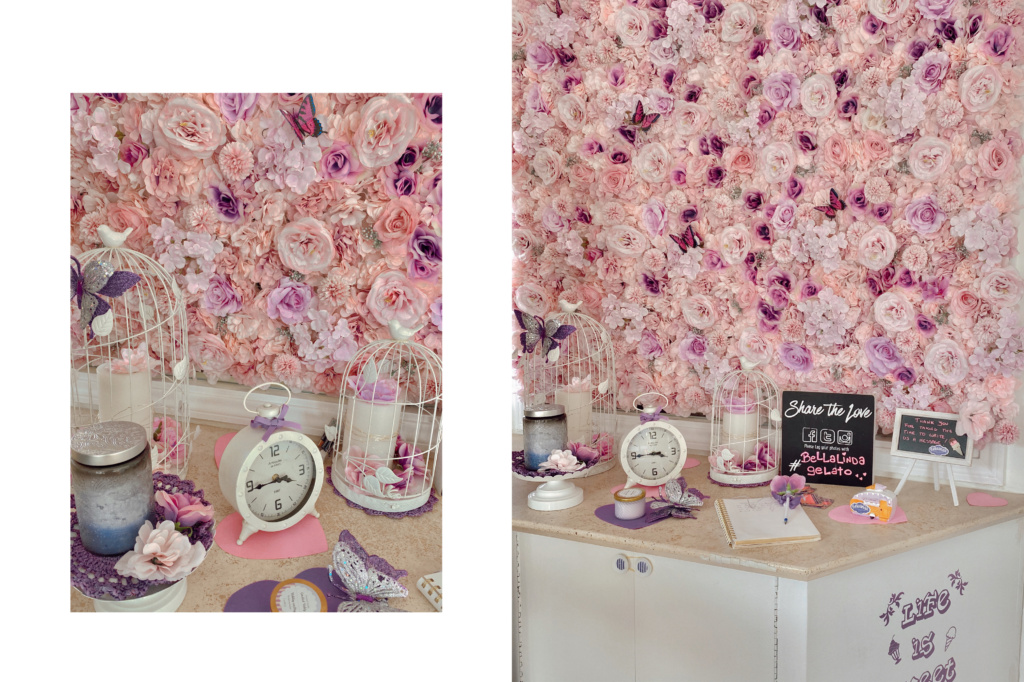 Sadelle's at the Bellagio
Only three years after taking New York City by storm, Sadelle's now took over the Cafe Bellagio space. The original Sadelle's is a beloved breakfast and lunch spot located in the heart of SoHo. Its signature theme is somewhat similar to Tiffany Blue awning. That quail-egg color is peppered throughout the restaurant decor via walls, moldings, chairs, mugs and dishware.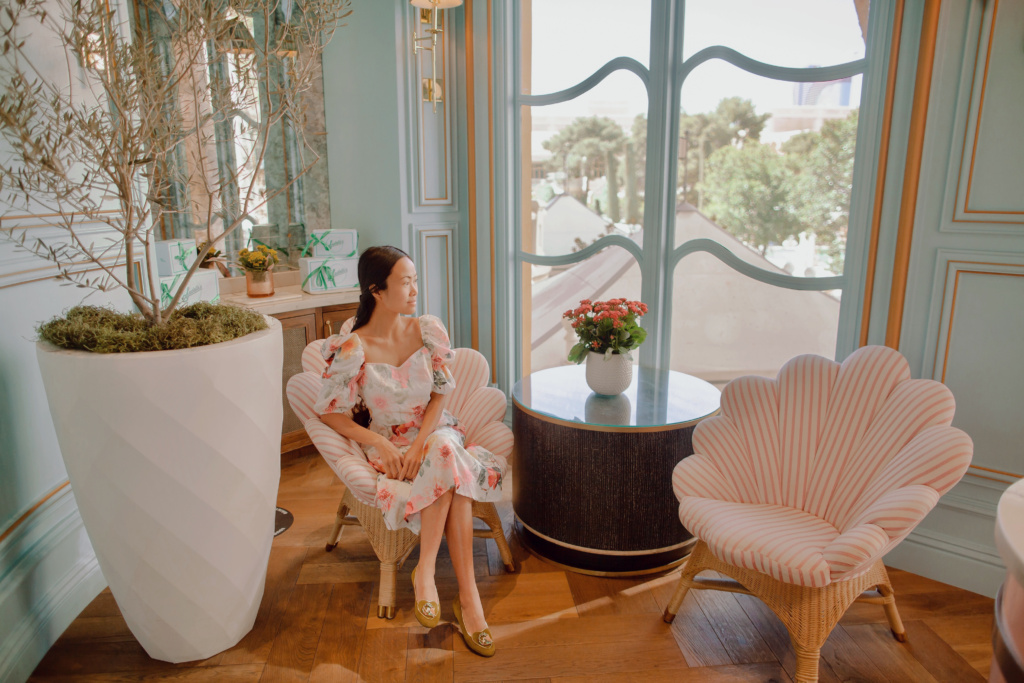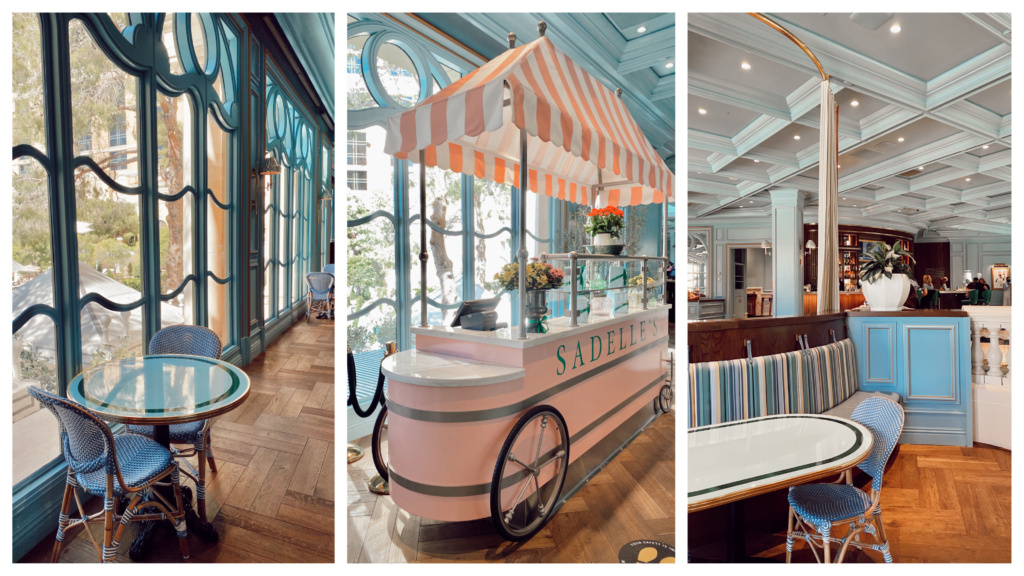 The 10,000-square foot space envelops guests in a timeless combination of colorful pastels and quintessential touches transporting diners back in time to a grand café along an old European boulevard.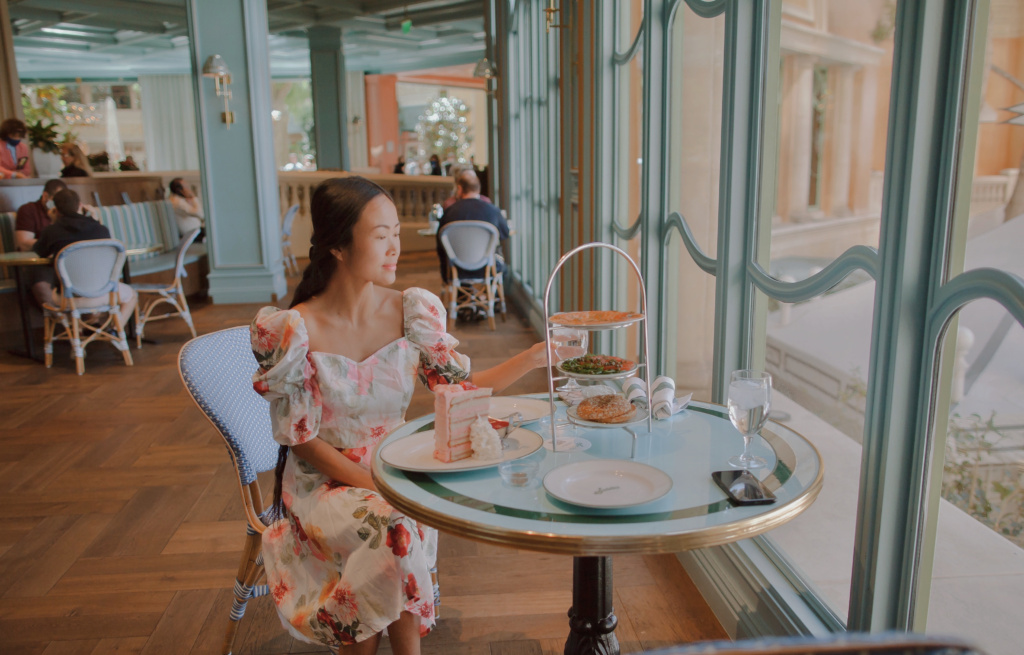 Sadelle's is well known for hand-rolled bagels. The menu includes bagels and smoked-fish platters, triple decker sandwiches, burgers, salads, pasta and all-day caviar offerings. We were there for brunch, enjoying a house smoked salmon and their tall strawberry cake. Everything at this place was delicious!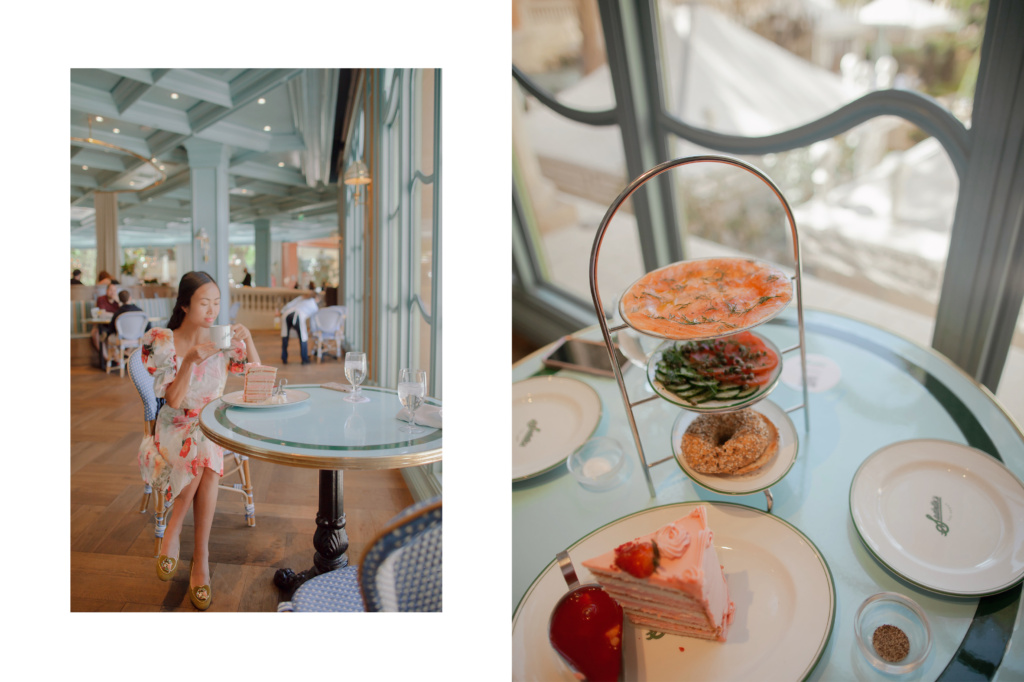 We were seated at one of the tables next to the high glass window overlooking the pool.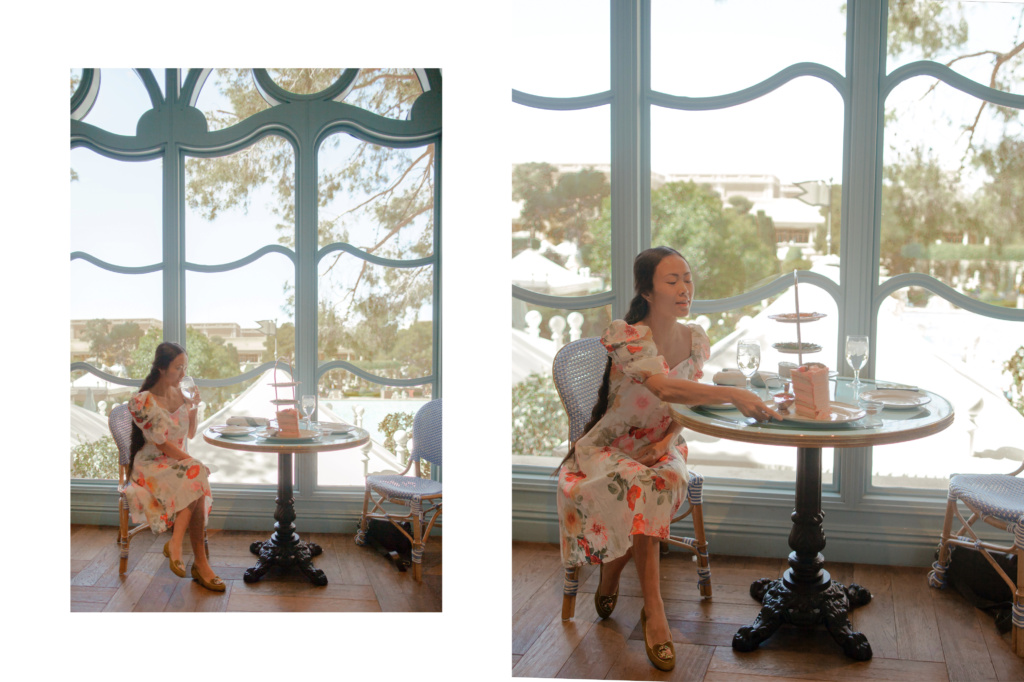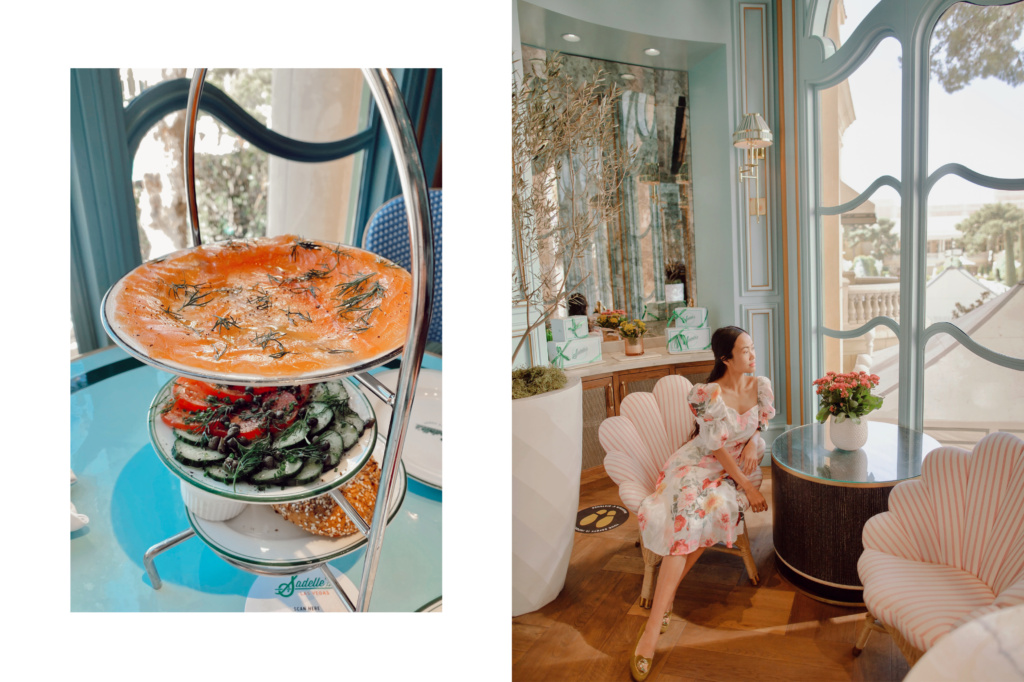 After our brunch, we enjoyed a lovely walk through the tropical garden at the Bellagio Conservatory that's right next door to Sadelle's.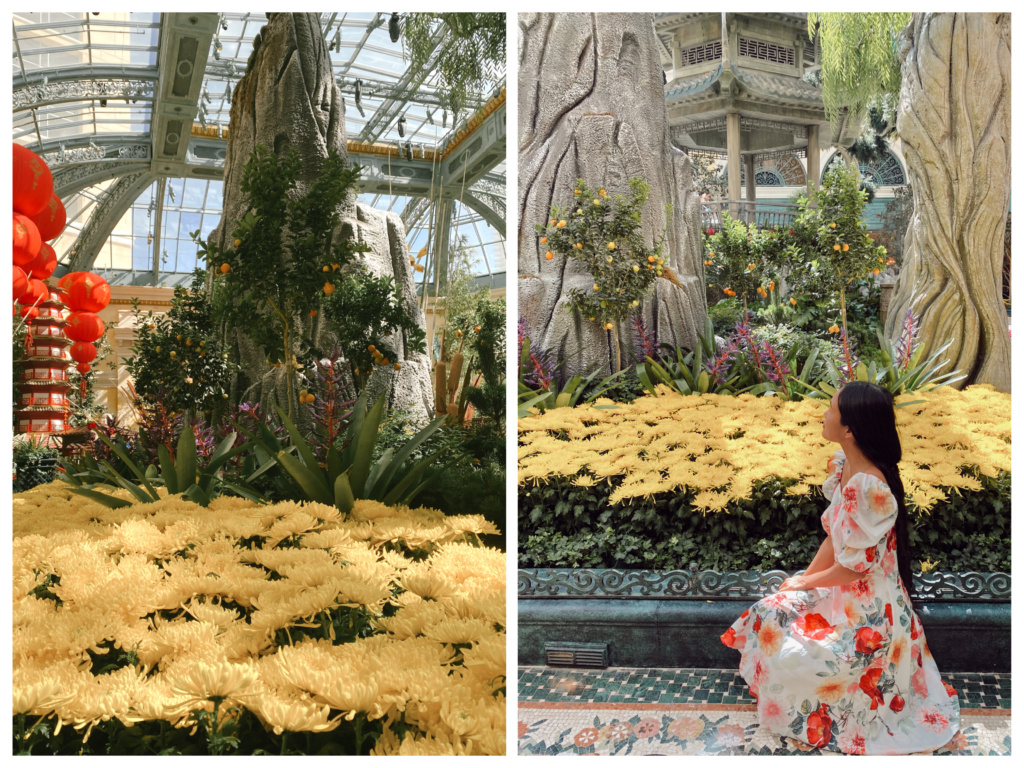 Each season, the Conservatory & Botanical Gardens at the Bellagio transforms with a stunning new design. A 14,000-square-foot floral showcase featuring the distinctive sights and colors of spring, summer, fall and winter—along with a special display every year for Chinese New Year.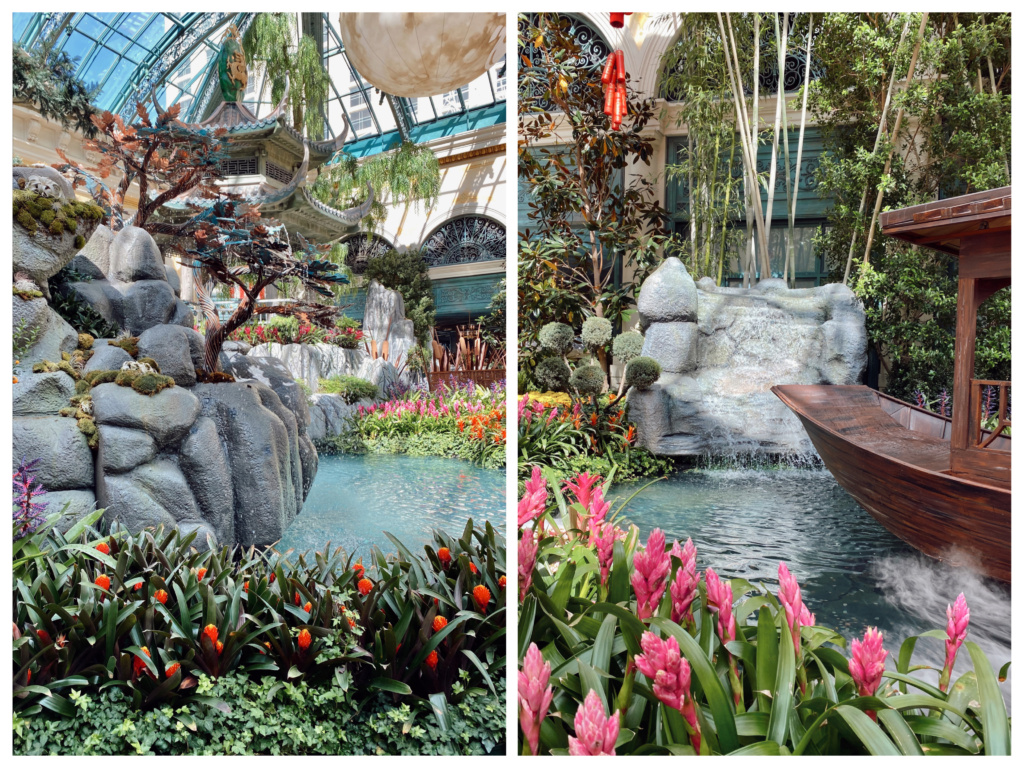 Which one of these restaurants do you want to check out first ? Leave a comment below!