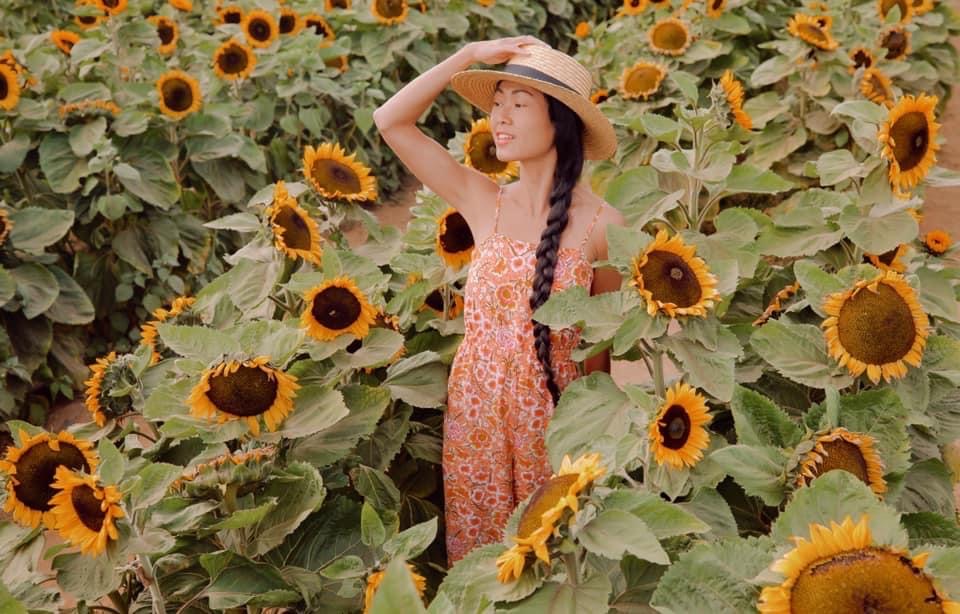 Carlsbad: The Perfect Spring Vacation Destination
Winter is just ending and spring is now beginning. Many families look forward to visit the Flowers Field located in Carlsbad California just North of San Diego City during spring time. Every year from March 1st to May 13th, 50 acres on the west side of Carlsbad come alive with the beauty of thousands of blooming Ranunculus flowers. The Flower Fields is considered by many to be the most spectacular farm of its kind in the whole country. But that's not all Carlsbad offers. Besides the Flower Fields, there are many more fun activities for your entire family around Carlsbad during this time. Here are some highlights of our family's recent visit to Carlsbad (April 2021)!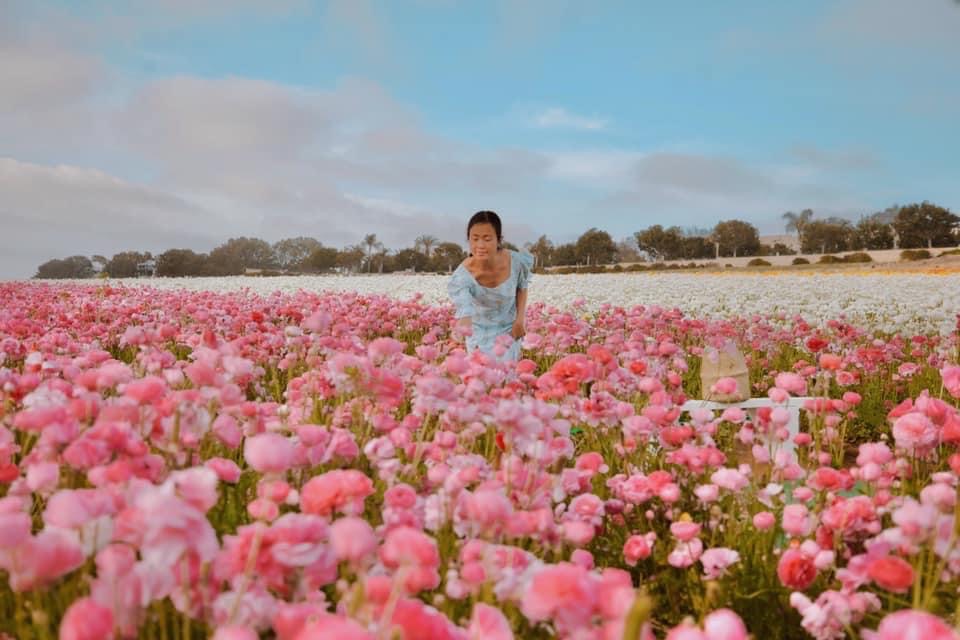 Where to Stay
Our family stayed 2 nights at the Cassara Carlsbad, Tapestry Collection by Hilton. This hotel is conveniently close to some of Southern California's top attractions such as Legoland, Sea World, and San Diego Zoo.This family-friendly/dog-friendly property is overlooking the beautiful Pacific Ocean and the seasonal Carlsbad Flower Fields.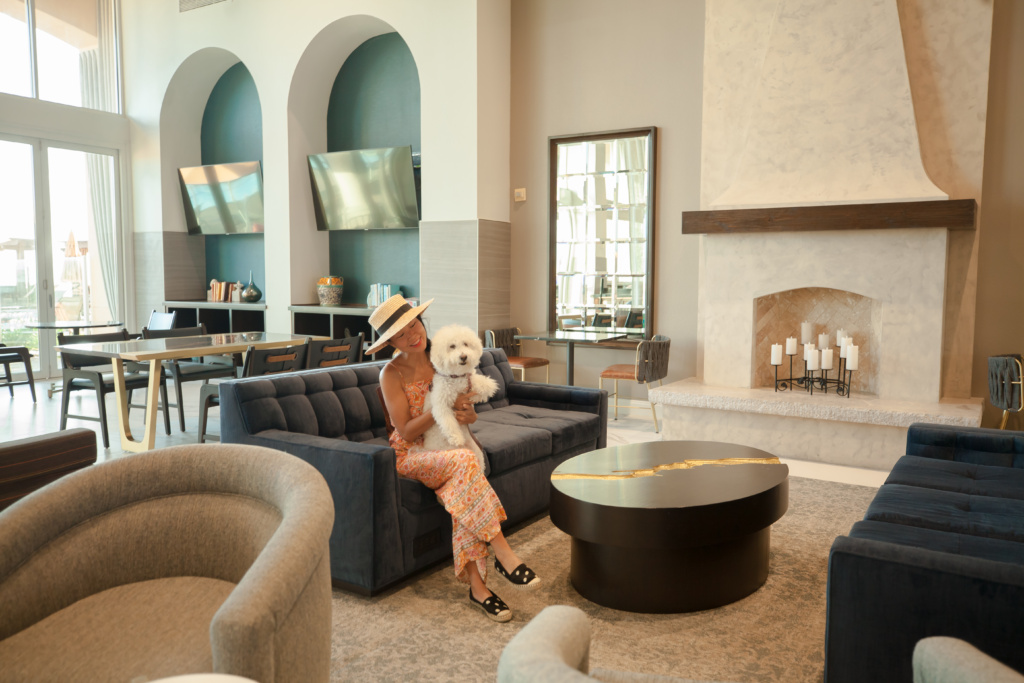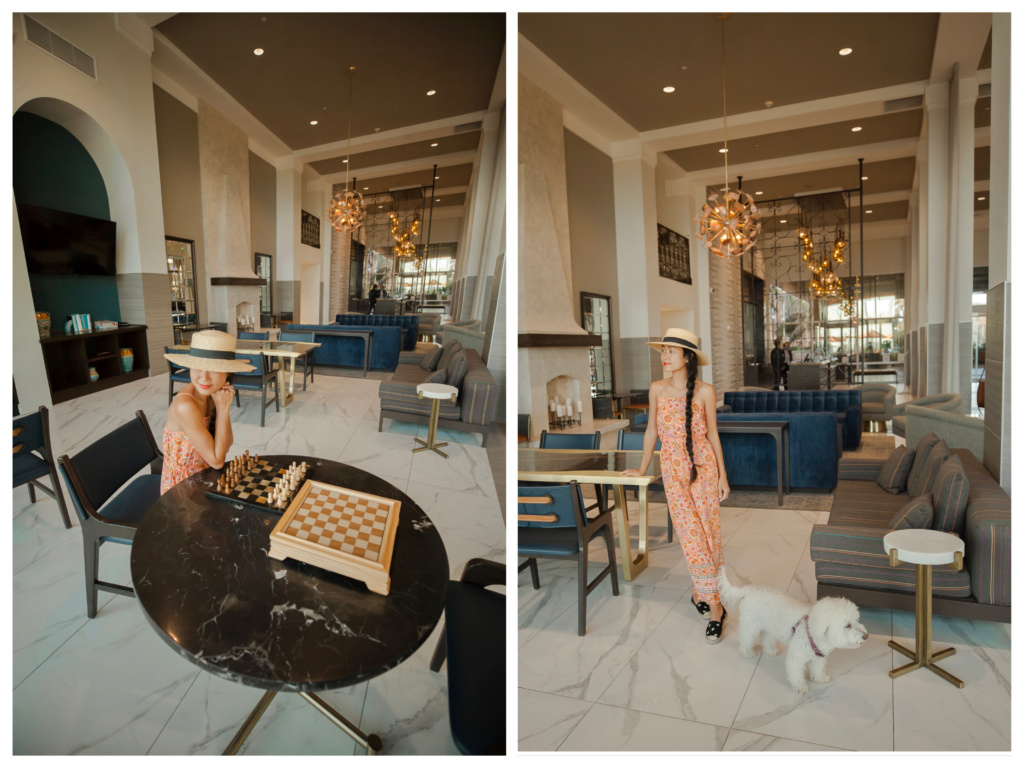 From the moment you walk into the lobby, you will feel like you are vacationing in a luxurious seaside European town. Since the Cassara Carlsbad is located in the heart of the Carlsbad Flower Fields, they incorporate the ranunculus flowers' shape into their architecture, interior decor, and color theme; thus creating Mediterranean vibes that originated in century old Spanish, Portuguese, and Italian architecture.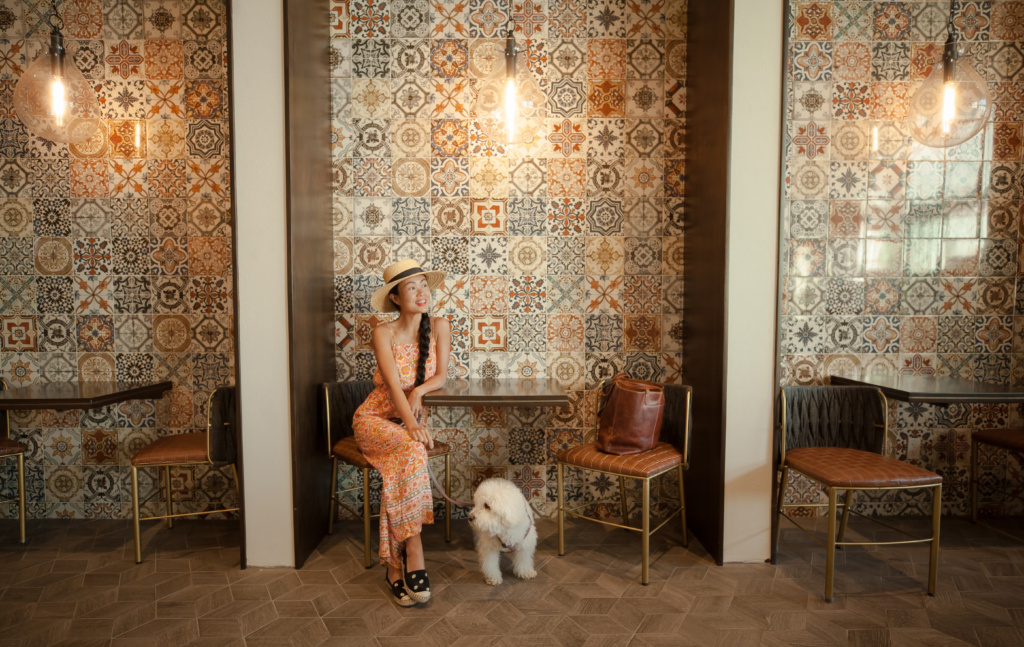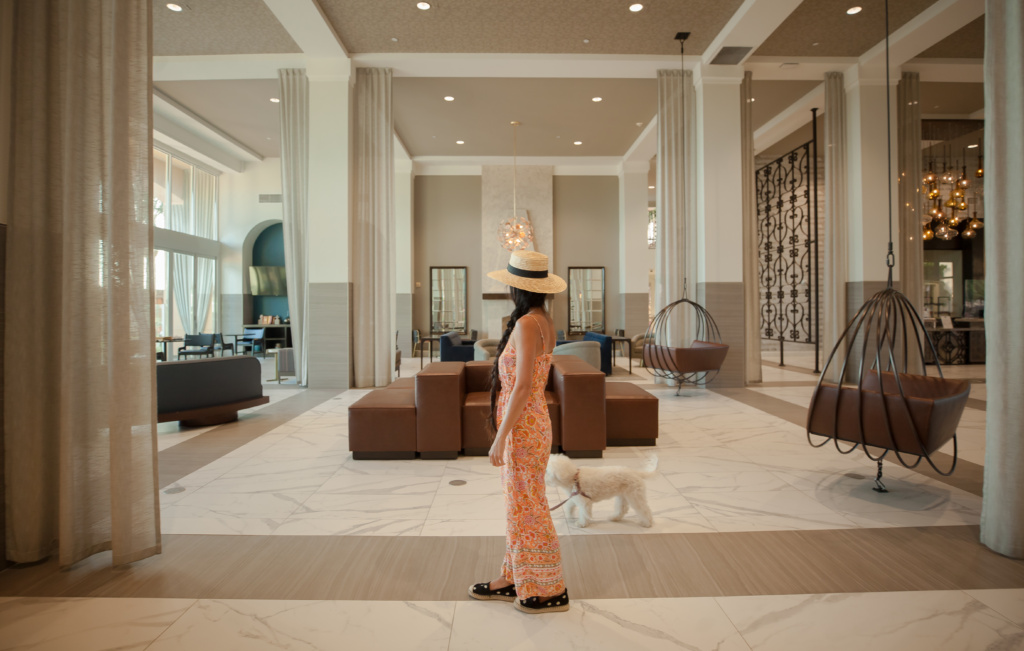 The Cassara Carlsbad has 29 two-bedroom Carlsbad Family Suites for guests to enjoy with loved ones for much needed time away from home amidst the Covid-19 pandemic. Each suite has sliding doors leading out to an outdoor patio or balcony with two wicker-style chairs and a table so we can enjoy the delightful Southern California weather. The rooms are carefully decorated with organic colors, natural sand, and ocean hues that reflect the beach-front, laid-back lifestyle that Carlsbad is known for. We felt like we were vacationing in a luxurious seaside European town, with the comforts and charm of Southern California in every detail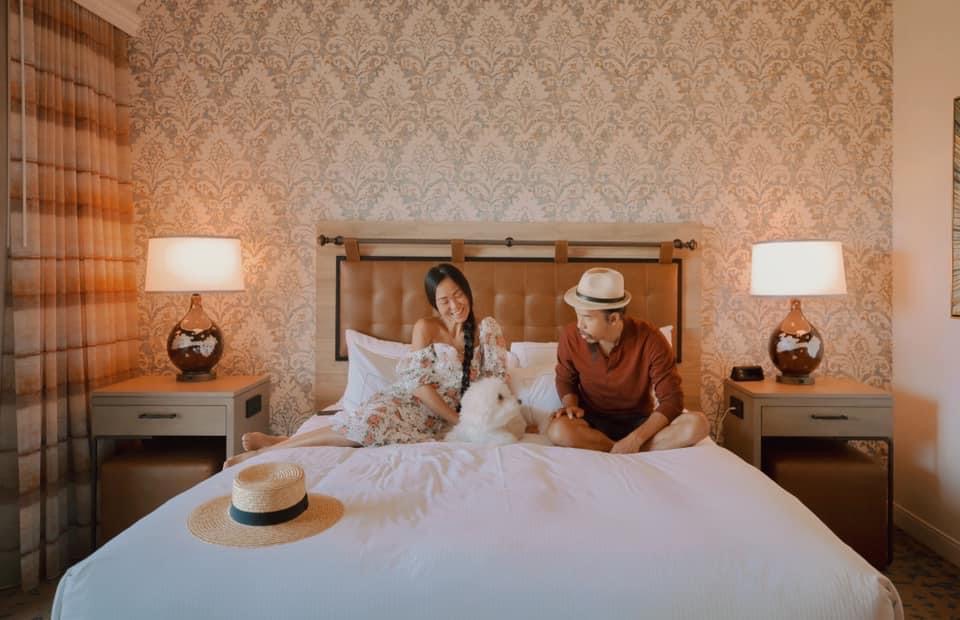 Spacious suites are designed with one bedroom offering twin beds, and another room with a king size bed. In between these two rooms is a relaxing sitting area with a sofa and flat screen television.
Since the Cassara Carlsbad is part of the Tapestry by Hilton, safety and security of guests and team members remains the highest priority. To ensure travel safety, the resort has adopted enhanced cleaning steps aligned with recommended protocols and safety procedures. Contactless check-in, check-out and room entry are available via digital key access through the Hilton Honors app.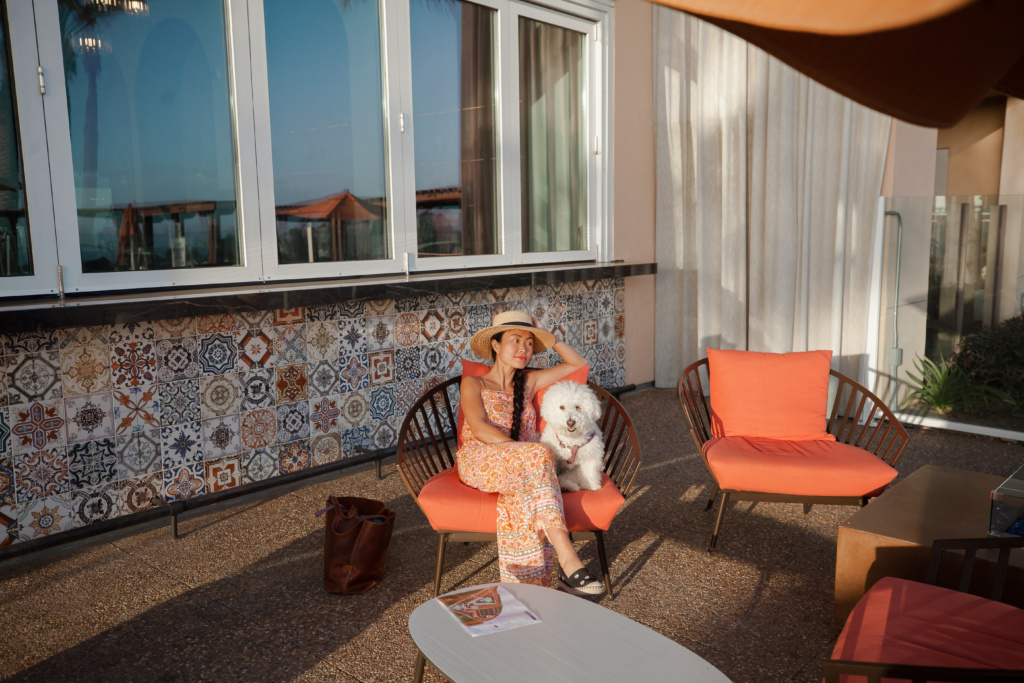 Things to Do
The Flower Fields
If you're looking for things to do on your Carlsbad spring vacation, the answer is simple: The Flower Fields. Besides the gorgeous bloom, there is a variety of events The Flower Fields hosts throughout the season. Events cover all kinds of interests, from arts and crafts, yoga, zumba, photography day, and live music. Make sure that you check their activity calendar when booking your tickets.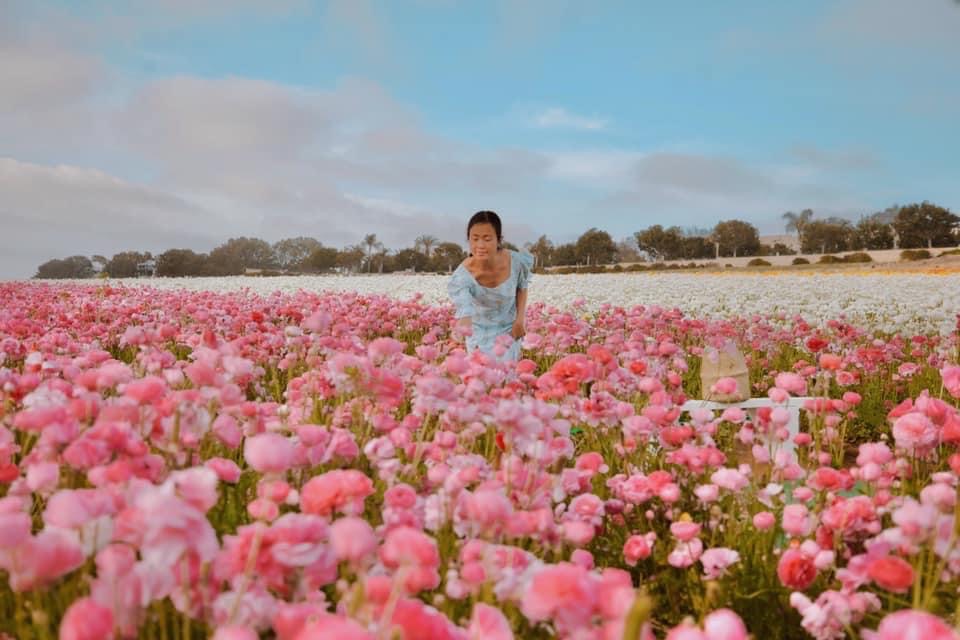 The Flower Field at Carlsbad Ranch
5704 Paseo Del Norte
Carlsbad, CA 92008
Adults: $20
Seniors 60+: $18
Children 3-10: $10
What's New This Year (2021)
Advanced reservation tickets, available online only
Mask requirements for our staff and visitors
Social distancing as per state guidelines and protocols in all areas 
Exciting, new 2-Acre U-Pick Blueberry Patch can be experienced as part of your Flower Fields visit
Beautiful ranunculus bouquets picked right from the fields are now available to order online
The flowers themselves are found in a variety of colors ranging from white and yellow to rich purples and oranges. You'll find roses, orchids, sweat pea blossoms, petunias, poinsettias, and more, but the main attraction is the nearly fifty acres of Giant Tecolote Ranunculus flowers.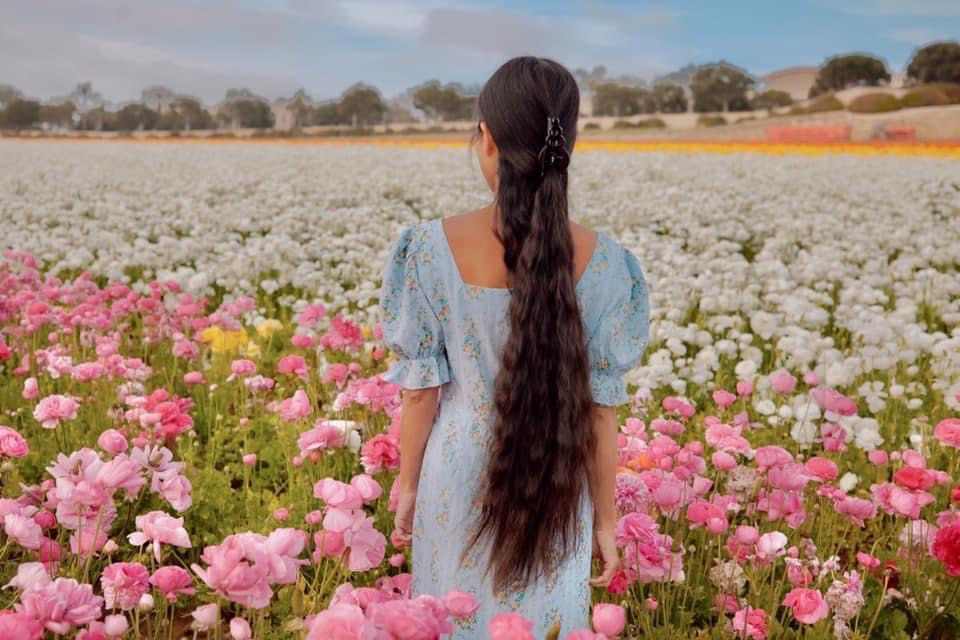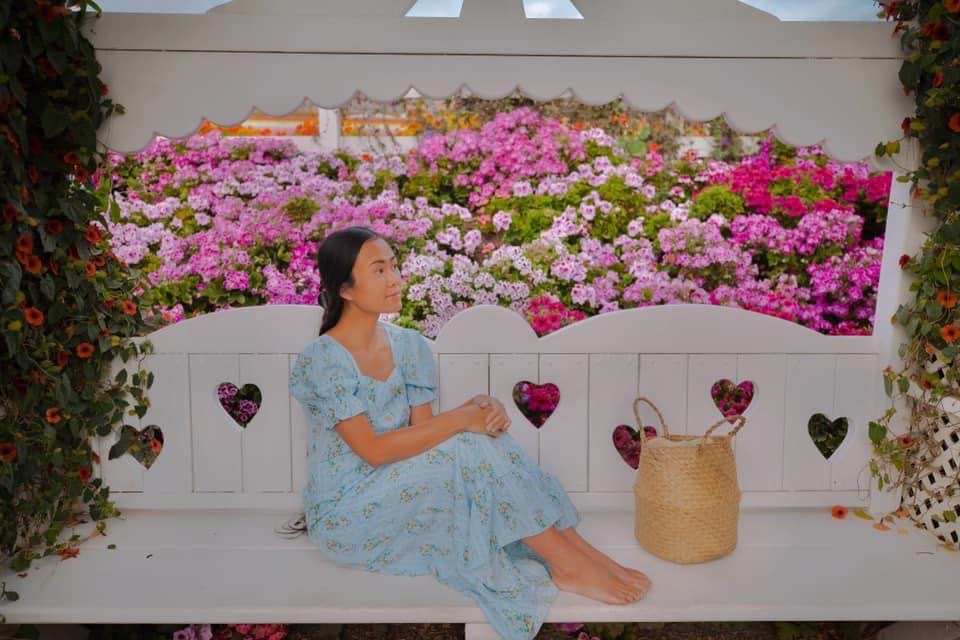 The type of flower planted here is called the Tecolote Giant Ranunculus, which is one of the finest strains of ranunculus plants in the world. The ranunculus flower is native to Asia Minor and is a member of the buttercup family. It's described as rose-like with layered petal!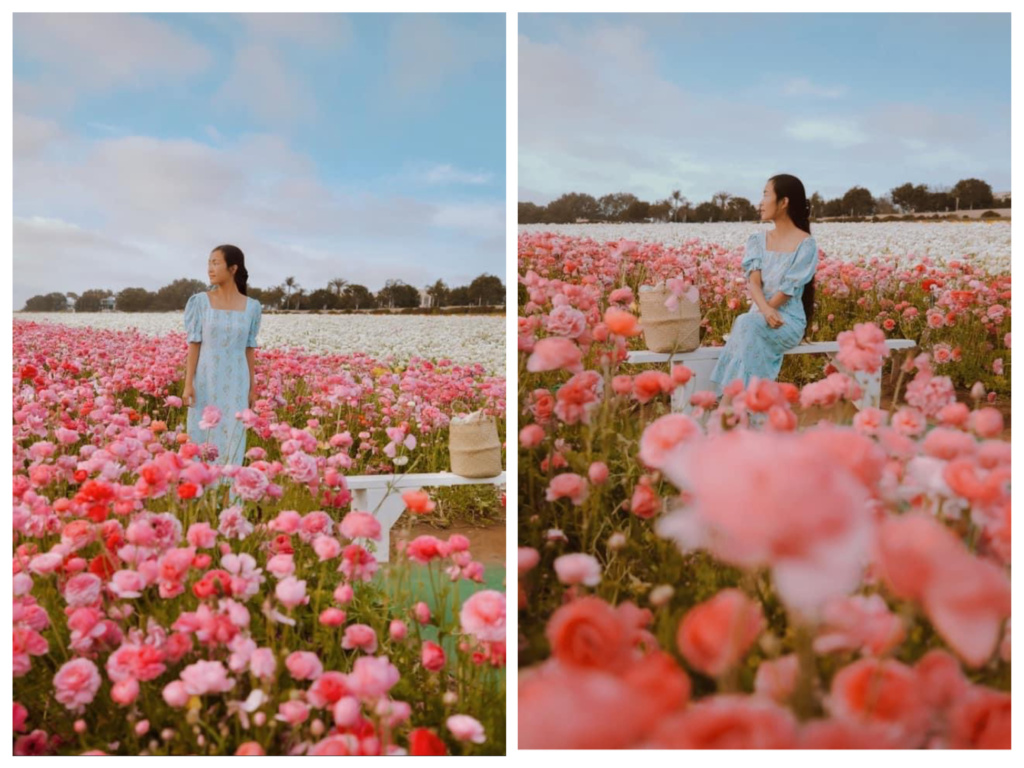 You could spend hours on the 50 acres of blooming hillsides which overlook the Pacific Ocean and Carlsbad Outlets. It's the perfect way to spend a weekend afternoon ~ walking through gorgeous colored flowers, lunch and a little shopping! Or you can even make a full day out of it and head to the beach before or after looking at the flowers.
Strawberry U-Pick Company
You can find these strawberry fields on the 25-acres of land located just off the Interstate-5 in Carlsbad. U pick strawberries are daily from 9am-5pm (Address: 1050 Cannon Rd, Carlsbad, CA 92008). This year we didn't do u-pick strawberries; instead we just went to their sunflower maze. The general admission fee is $5 to get you into the sunflower maze, games, and photo opportunities.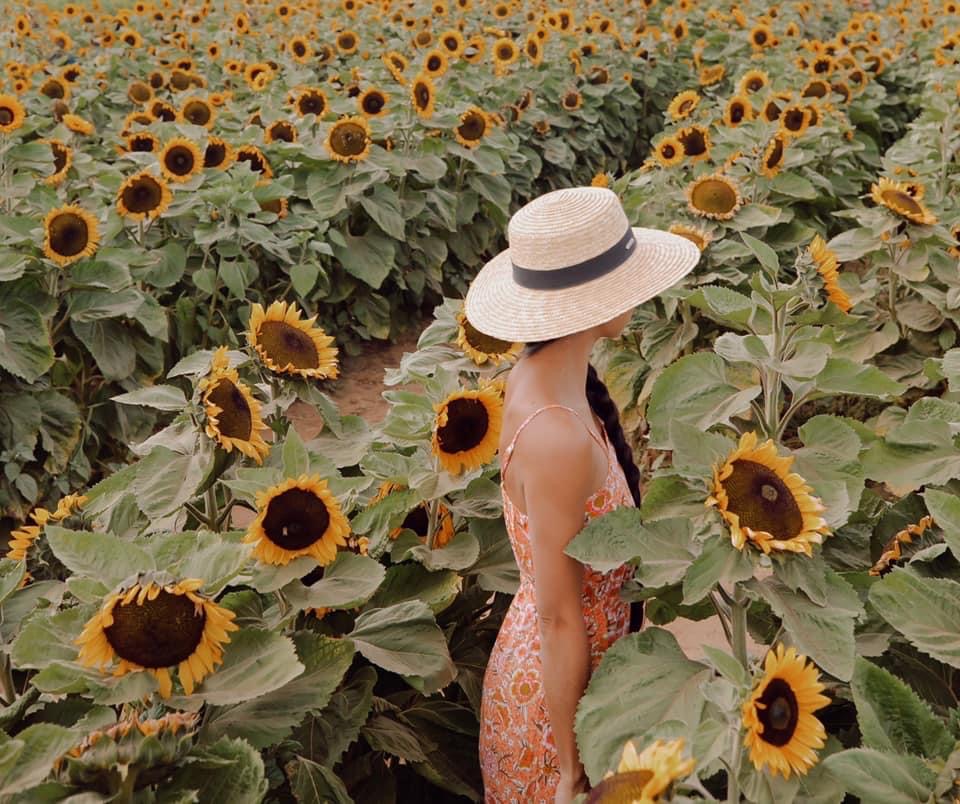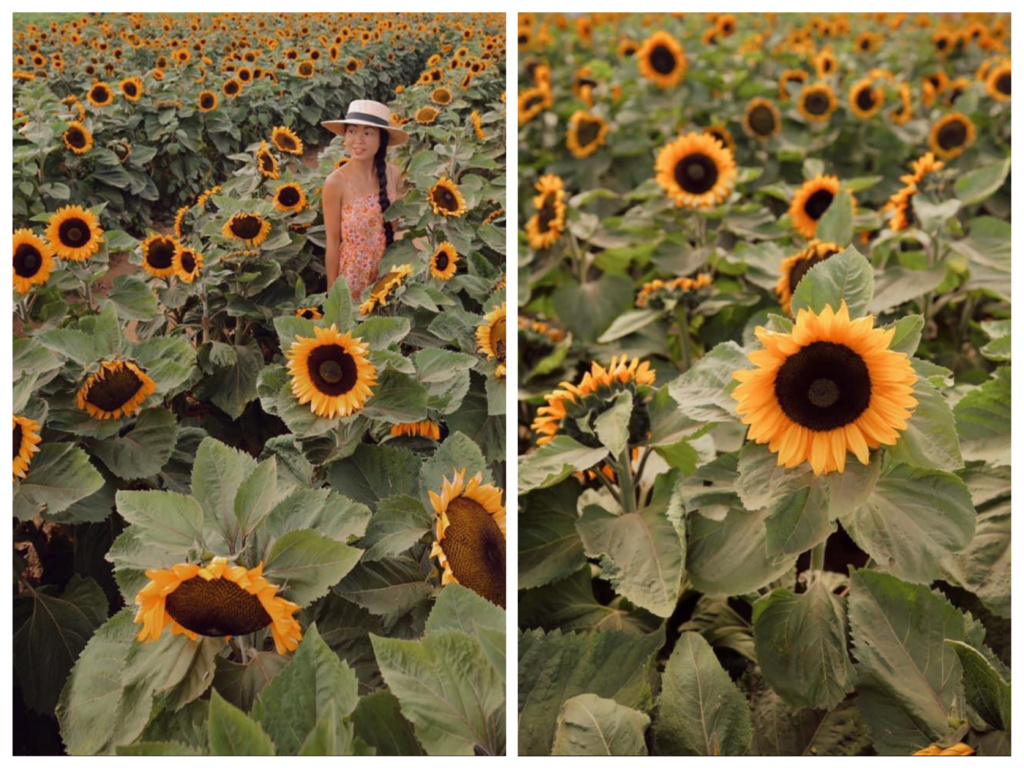 We also stopped by their local produce stand to shop for fresh produce, milk and eggs! Here we found a variety of fresh produce (grown with organic methods) at more affordable prices than those certified organics from a supermarket. You can get their $25 produce box and there's about 18 different local fruits and veggies in the box (weighs about 20 lbs)! You can customize your box (takeout or make substitutions) or shop a la carte at their open air warehouse market. They also have local gelato, el Nopalito, Sadie Rose Bread, Bitchin sauce, and hollandia milk.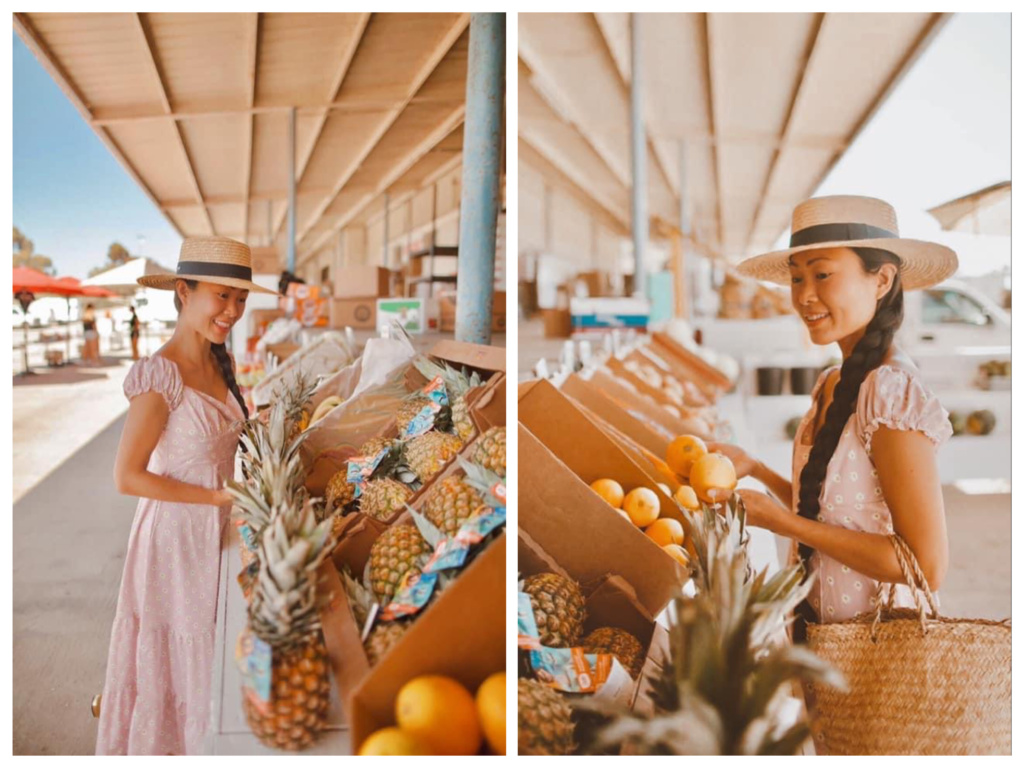 Succulent Cafe
Close to our hotel is an enchanted succulent garden where you can buy their beautiful succulent arrangements or spend your day here enjoying coffee.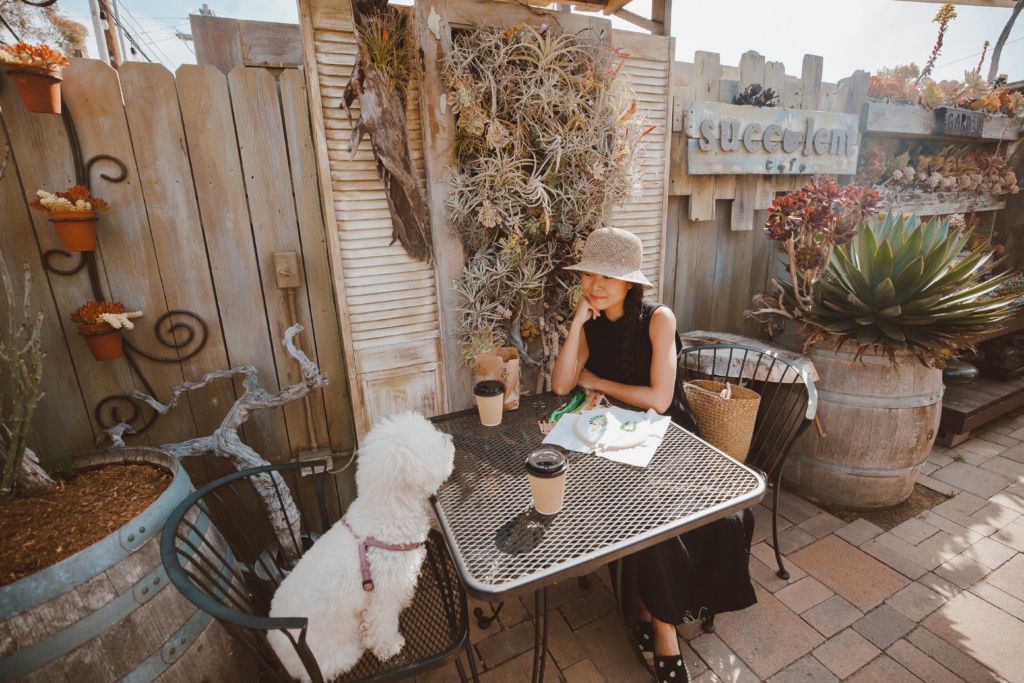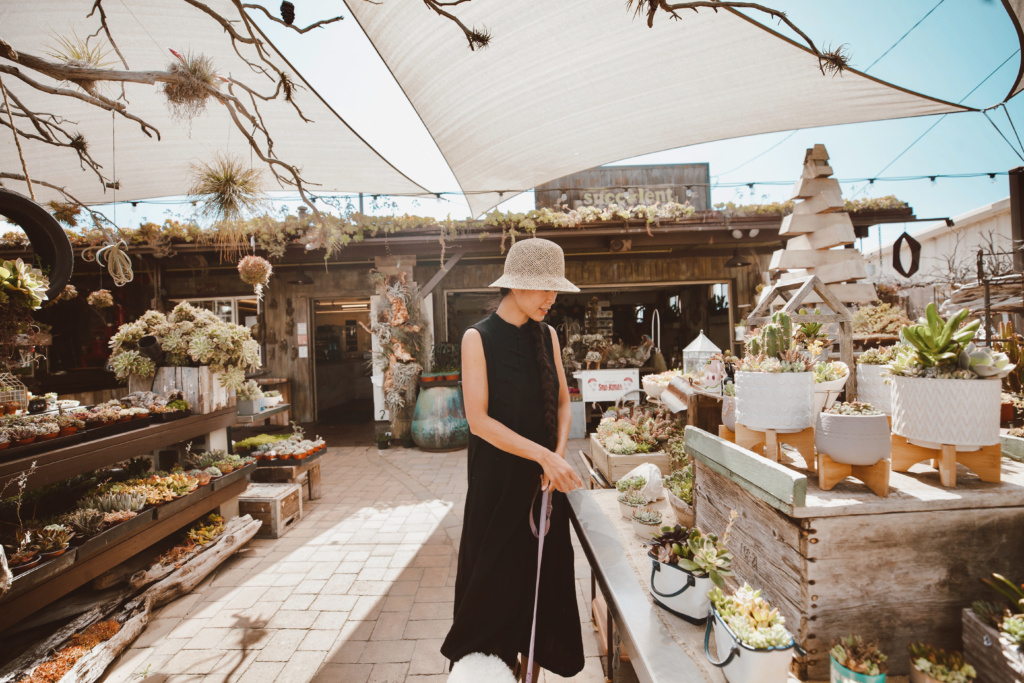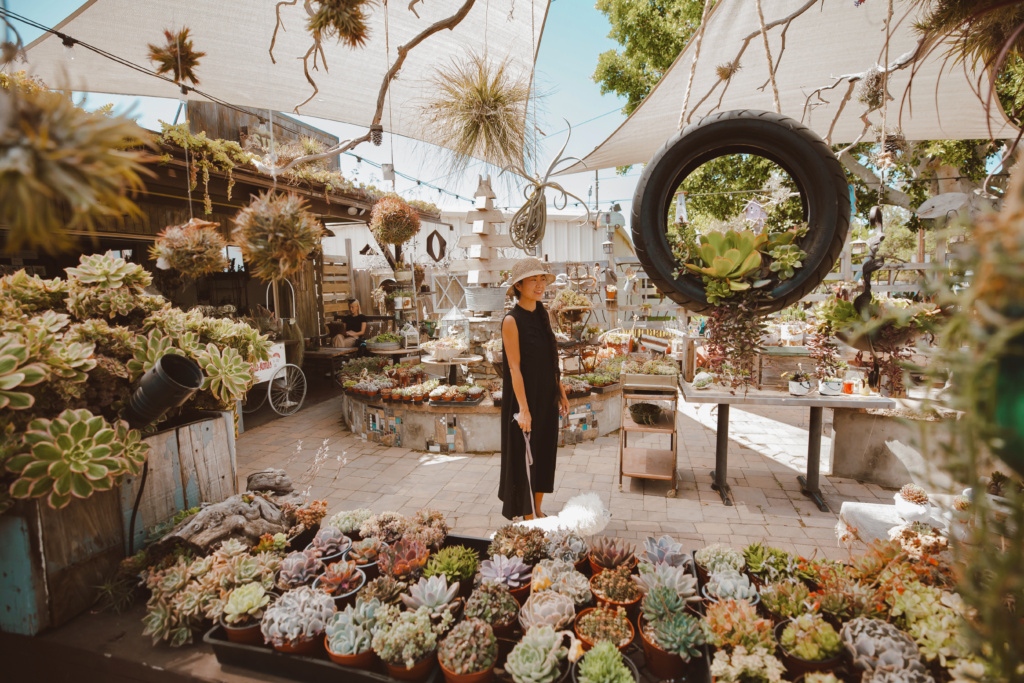 It's a zen and quiet space that truly captures the laidback vibes of Carlsbad. I spent my Sunday morning here working on my embroidered succulent patterns.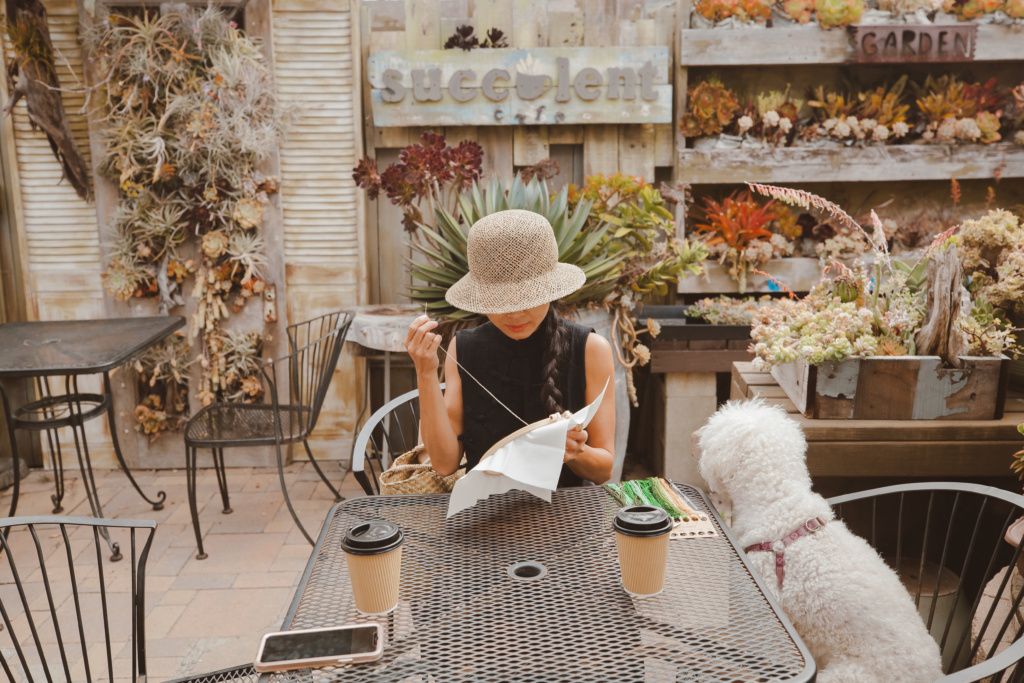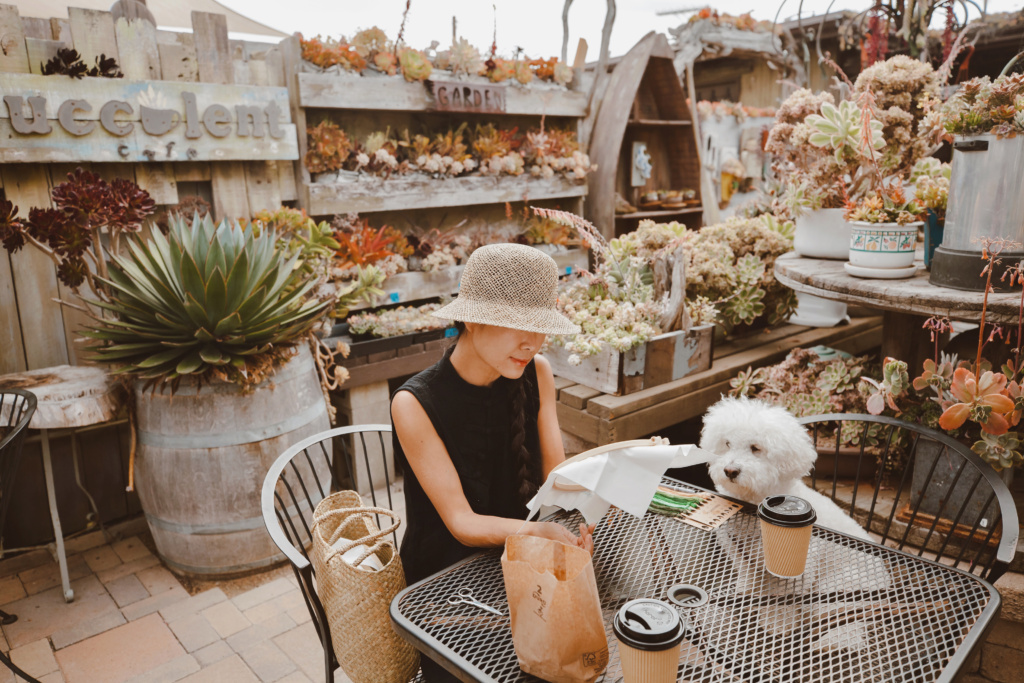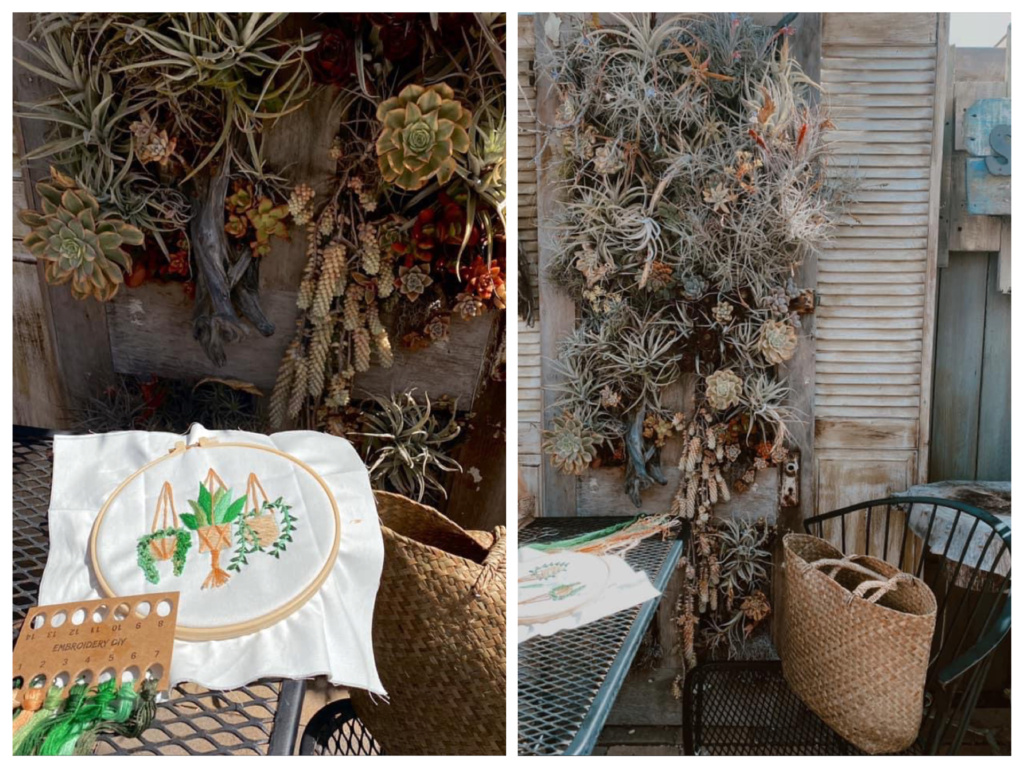 Carlsbad is our favorite weekend getaway from Los Angeles. Exploring this charming coastal community during spring time is full of outdoor pleasure.
***Thank you to The Cassara Carlsbad for kindly sponsoring this post. All opinions are 100% honest & completely my own.