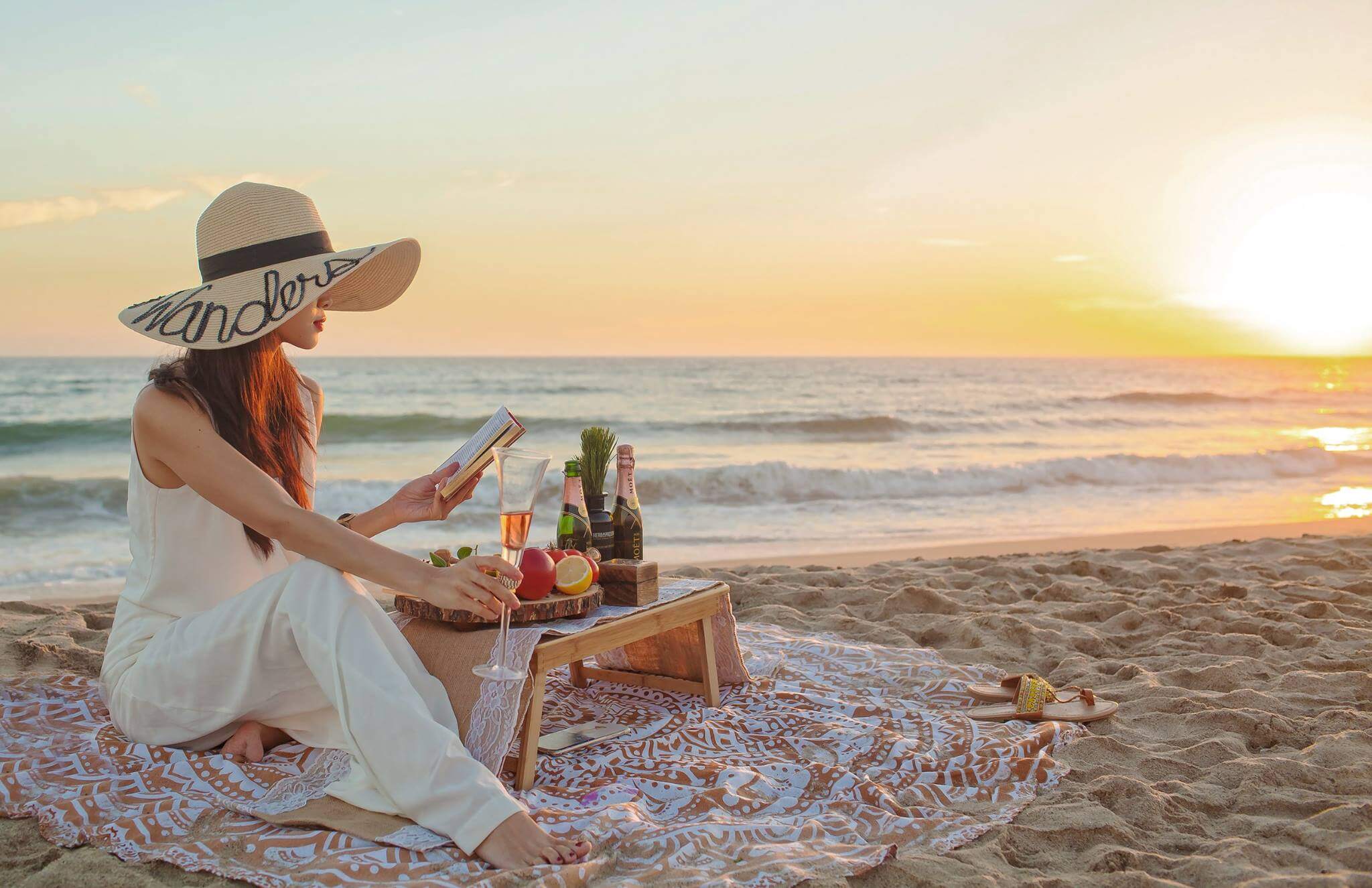 How to Plan a Picture-Perfect Beach Picnic
If you look at your Instagram's news feed lately, you will notice that picnic-style parties have been a huge hit. Ashley Tisdale's birthday set-up was a magical Bohemian-style party in her garden with picnic tables, rugs, and throw pillows. Or if you look at TuulaVintage's blog, you will also see her recent Moroccan-style picnic event partnered with Moet and other bloggers. Also, you can notice all beautiful girls who top feature in popular hashtags #wearetravelgirls, #darlingescapes, #sheisnotlost #shewhowanders,…all have perfect pictures with wooden picnic tables, wooden boards, colorful round rugs, straw hats, and champagnes.
So today I would like to share with you four tips to plan an Instagram-worthy beach picnic and where I get all the picnic items in my post.
1.Setting: 
You already have the most wonderful location, the beach with its blue waves and yellow sand; however, you also want that magical sunset in the background. Planning a summer beach picnic in the morning can be crowded and  in the early afternoon can be very hot; so for me the perfect timing is around sunset. Get to the beach 1-2 hours before sunset; getting ready is about half an hour, and when the sun begins to set you will be ready for that perfect picture. Sunset is at its most elegance when the sun is coming down, glimmering colorful rays in the blue sky. That's the only time you can get a rainbow of colors (purple, orange, yellow, pink,…) in your picture. So timing is very important!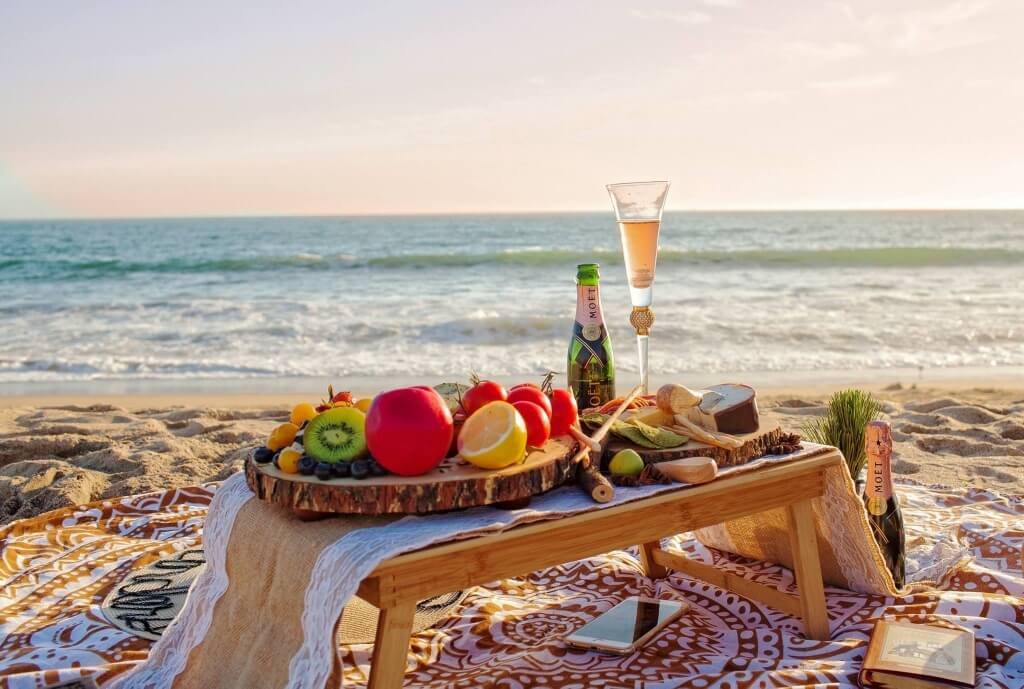 2.Bohemian/Moroccan Decor 
It sounds like a lot of work, but with just a little bit of well-organized planning and packing beach picnic is actually very easy to pull off. First, invest in a rustic-looking Bohemian rug (I will show you where to buy at the end of this post). For a picnic table, I actually used my light-weight foldable breakfast table. You can use anything at your home that supports stable stand, ranging from a wooden cutting board to a wood palette from Home Depot. And to be more fancy, you can cover your picnic table with table cloths or table runners. Bring 1-2 wooden boards to display the food and these are also convenient for cutting fruits and bread.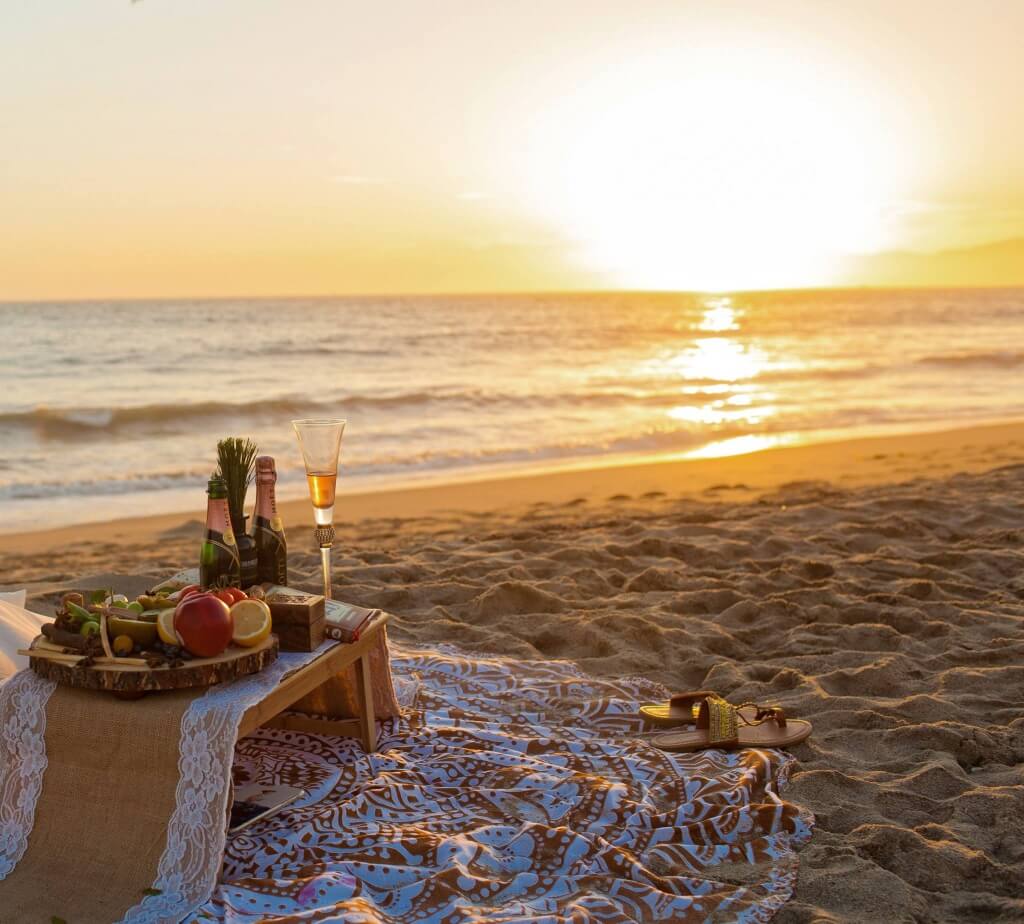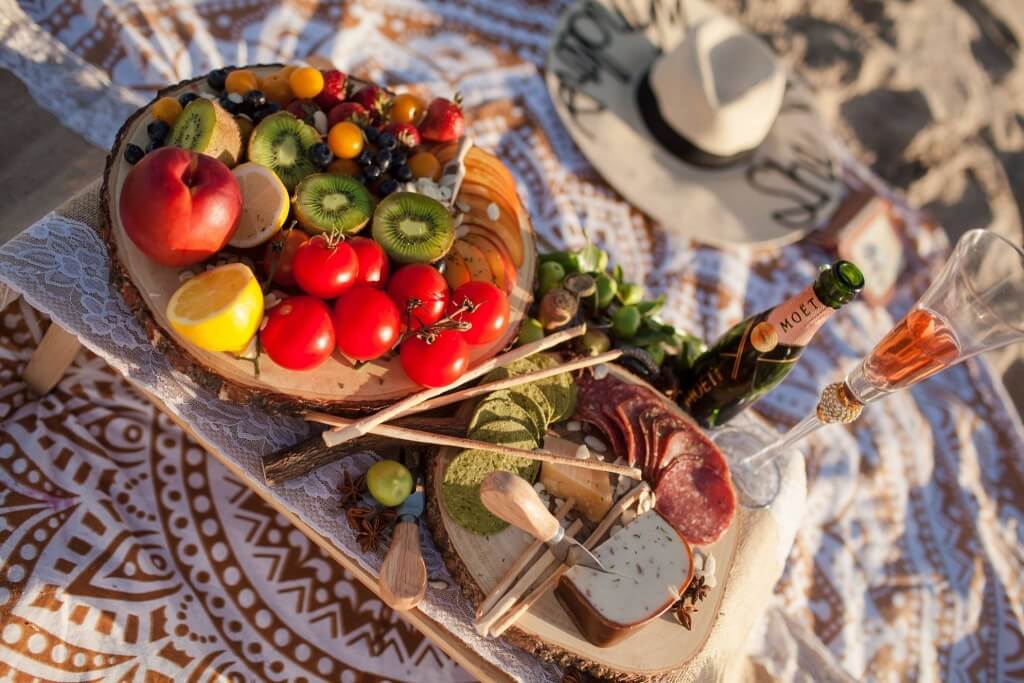 3.Food and Drinks
Hors d'oeuvres, finger food, berries, fruits, bread sticks, cheese plates,..are all easy to carry and also very tasty to enjoy at the beach. Wine/Champagne is the classic choice for romantic picnic, and my personal favorite is Moet. Moet just looks great for any occasion. Just because you are eating outdoor doesn't mean you have to give up style. So I brought my special embellished flutes to be the centerpiece of my picnic table.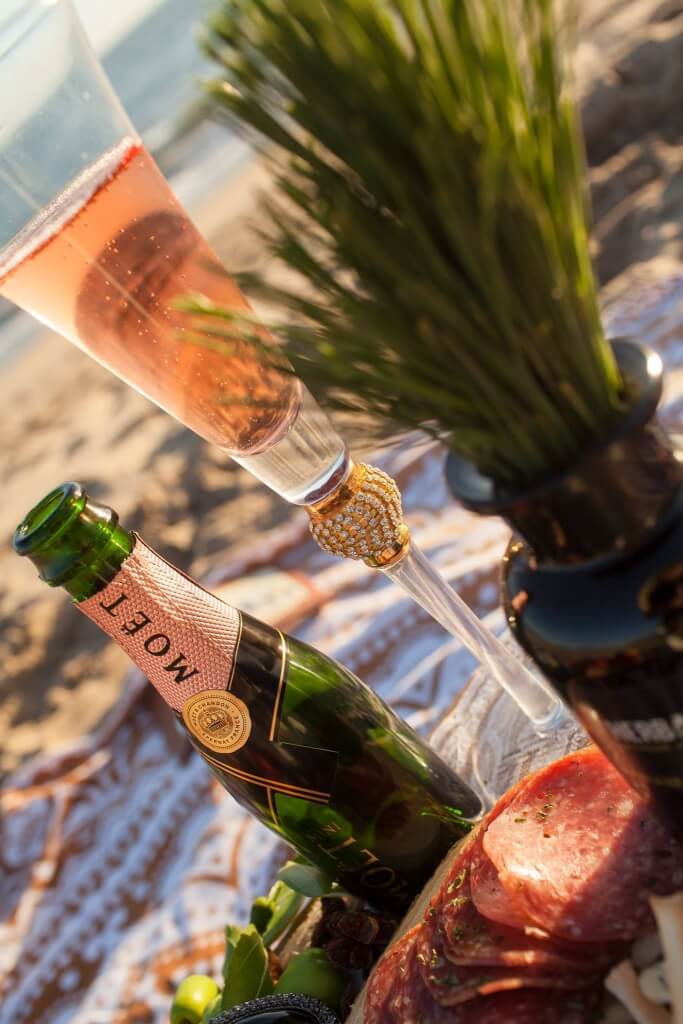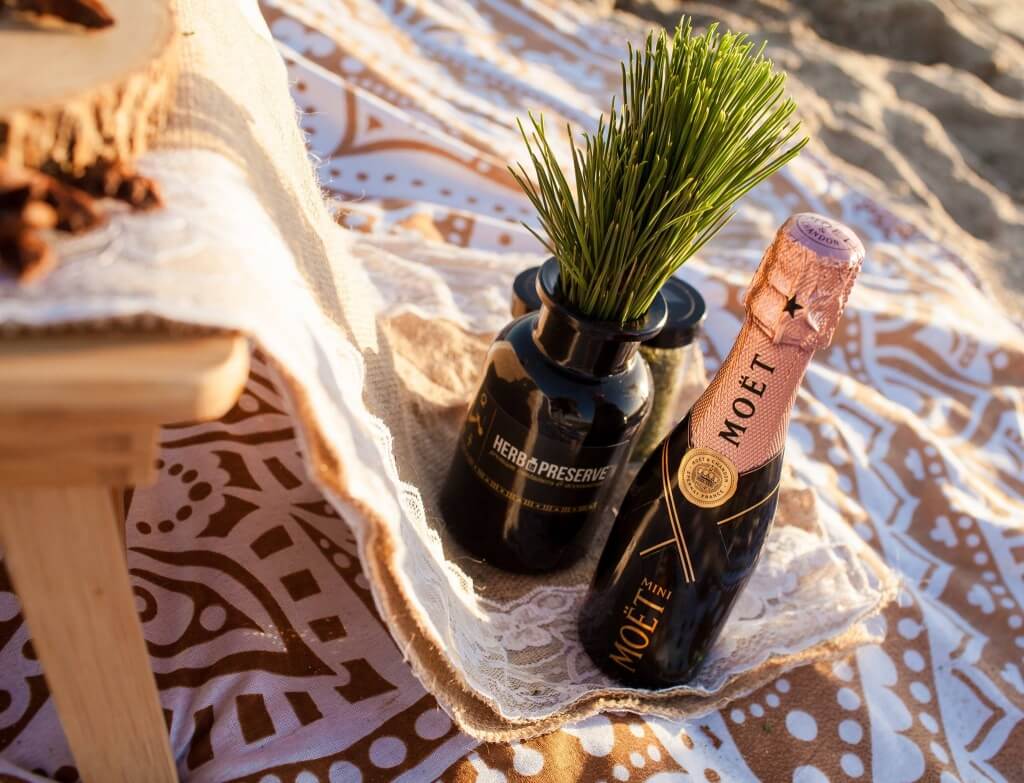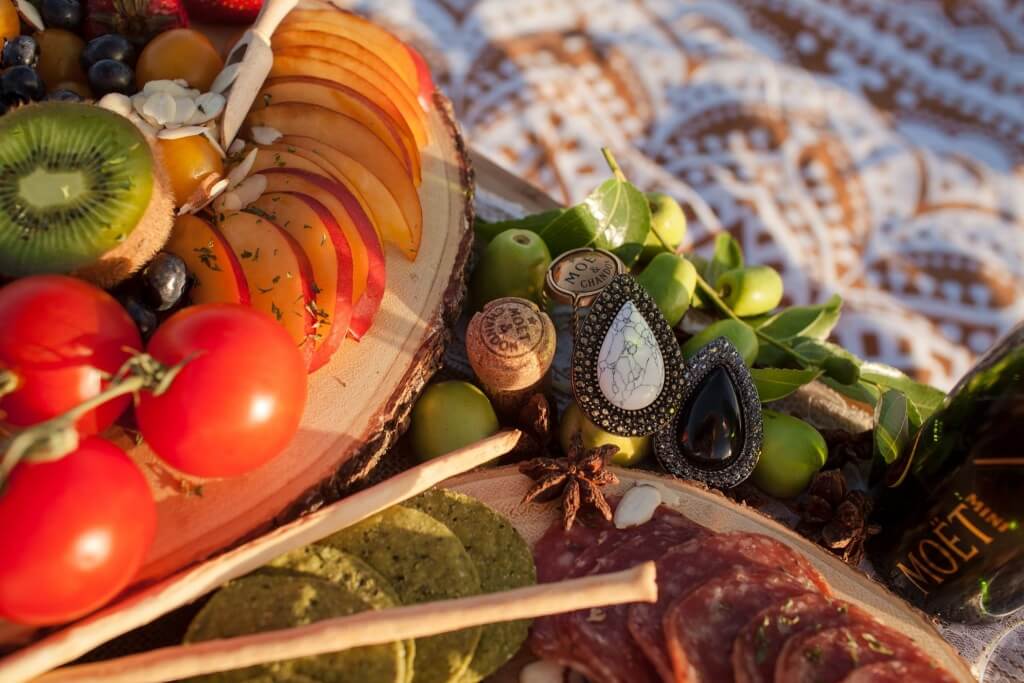 4. Clothes: 
To have that picture-perfect moment for your instagram, how you dress is also important!!! Outfit to the beach doesn't have to be tank tops or bikinis. My favorite outfit for beach picnic is white long dress, or in this case I was wearing my white jumpsuit. It just gives you the feeling of carefree and "wanderlust". Plus, a straw hat scripted with chic phrases is very trendy lately.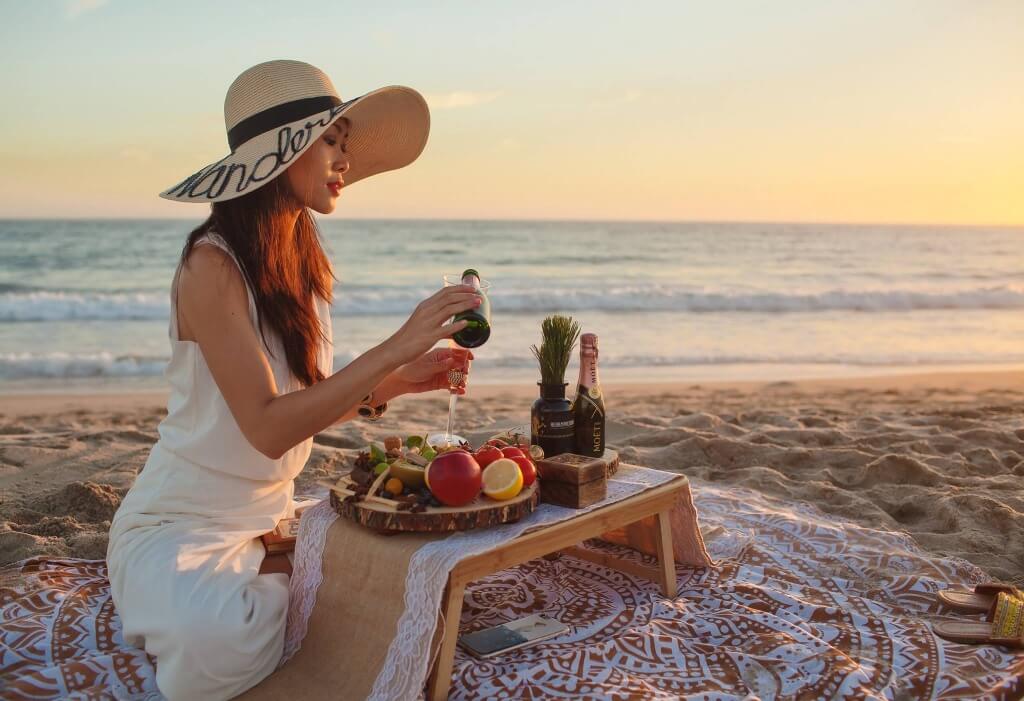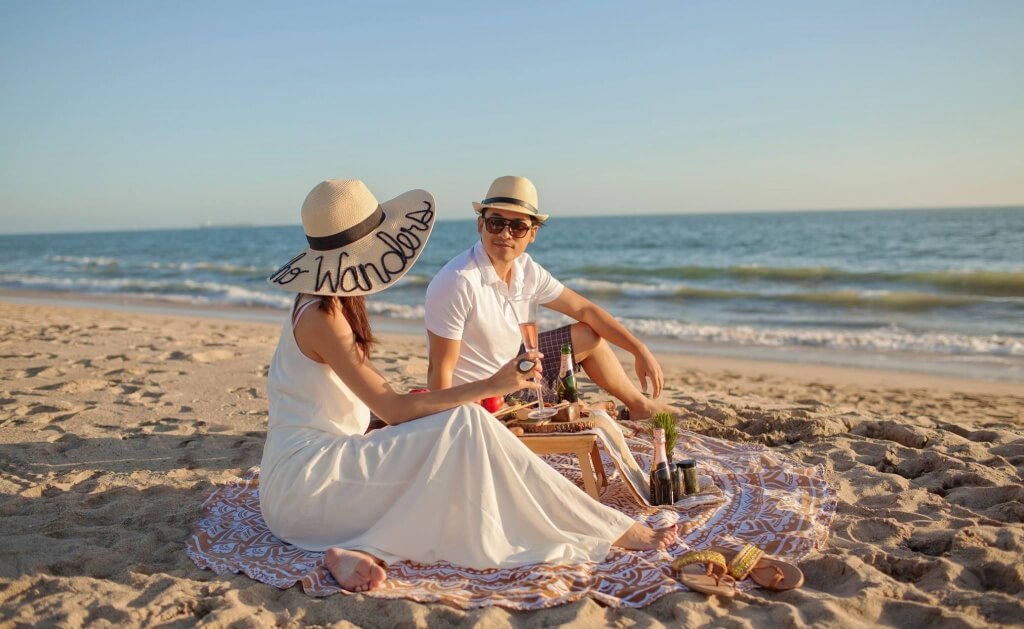 Happy Planning Everyone!!!
Shop My Finds
Giveaway for my first blog: If you read my post all the way to the end, you will see this lovely hidden giveaway!!! My giveaway can be only applied to those who currently live in US.
After reading my blog post, if you leave a comment for this post telling me what your favorite location for picnic is, I will then randomly choose a winner who gives me the most creative idea for picnic location and send him/her a small gift.
The gift is a beautiful printed round beach blanket!!!(see the below picture)
Thanks everyone for reading!
July 27, 2016