Afternoon Tea and Travel
"Another novelty is the tea-party, an extraordinary meal in that, being offered to persons that have already dined well, it supposes neither appetite nor thirst, and has no object but distraction, no basis but delicate enjoyment."
-The Physiology of Taste
Here's the list of all my favorite tea places from US, Asia to Europe!
Afternoon Tea at Madaline Tea Room, Pasadena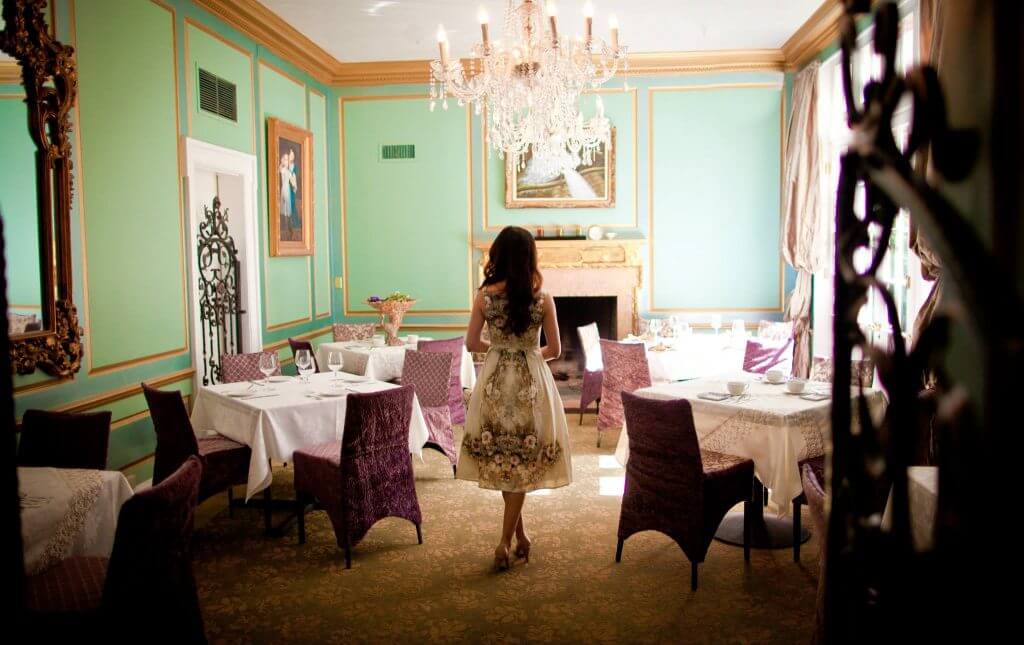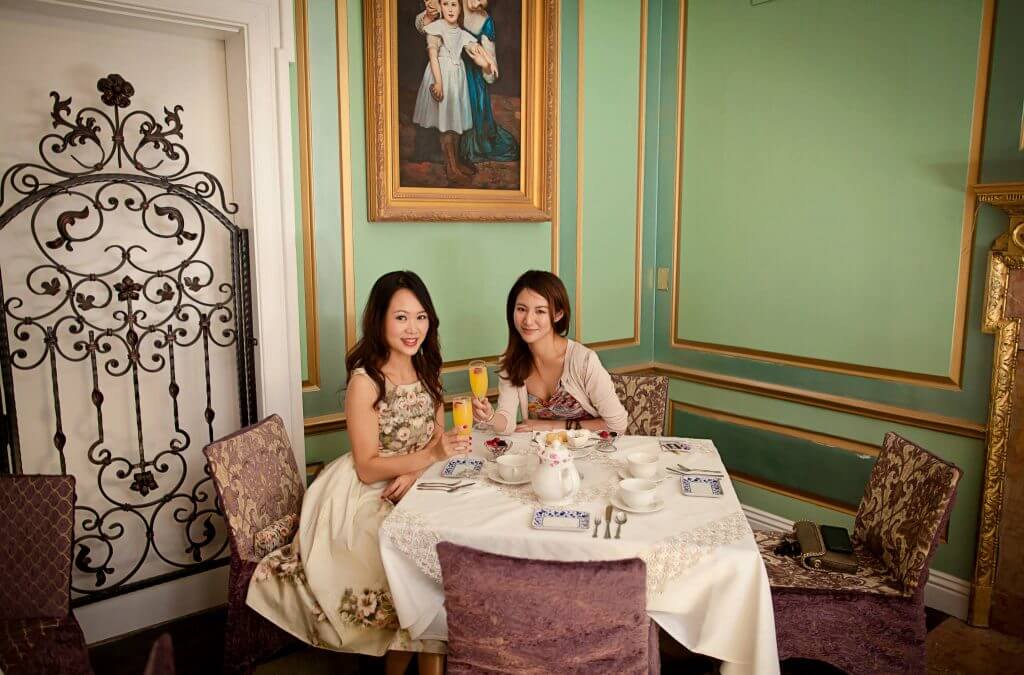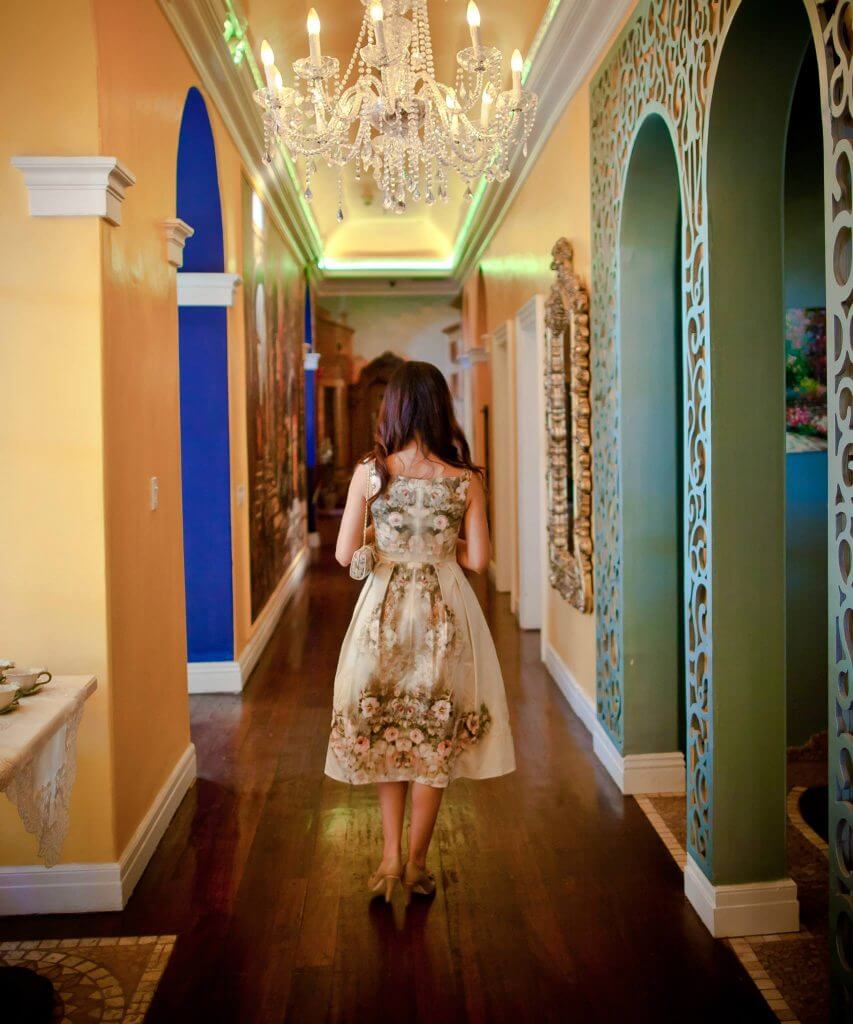 Afternoon Tea at Grand Bazaar, Istanbul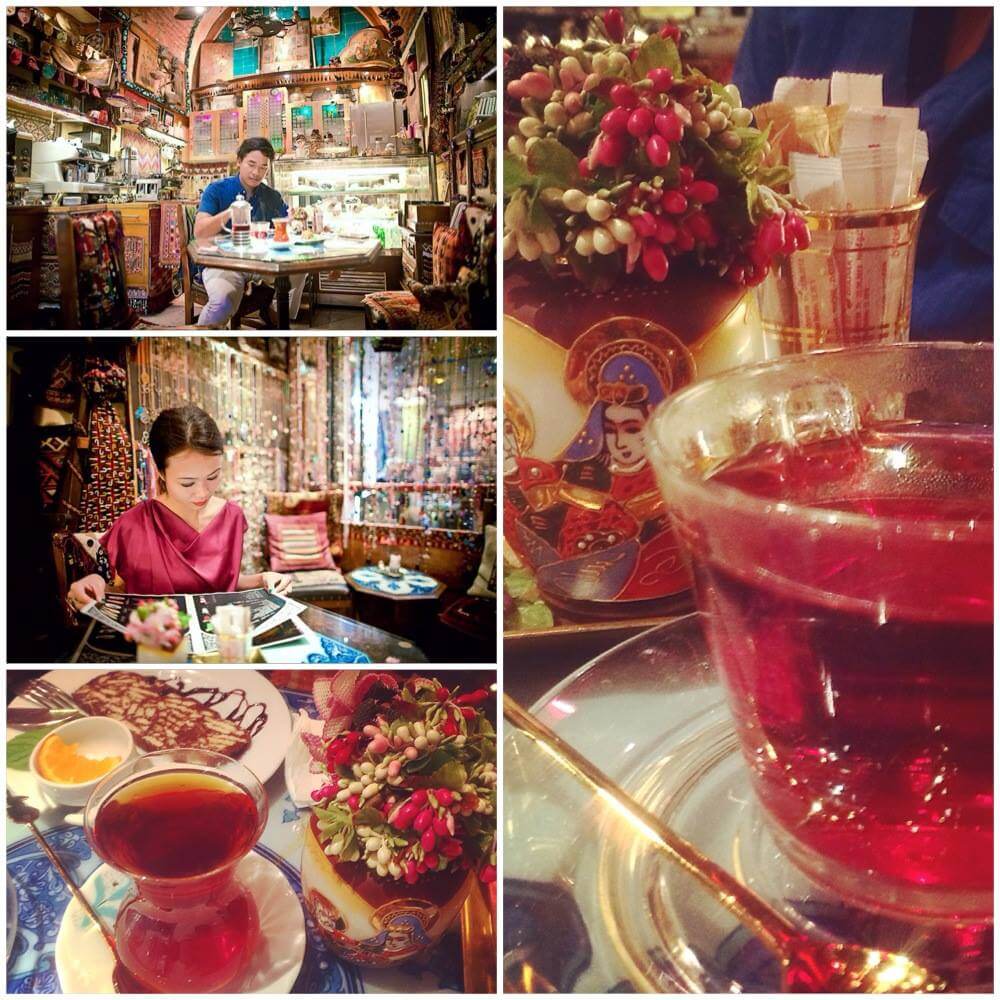 Afternoon Tea at Park Hyatt, Saigon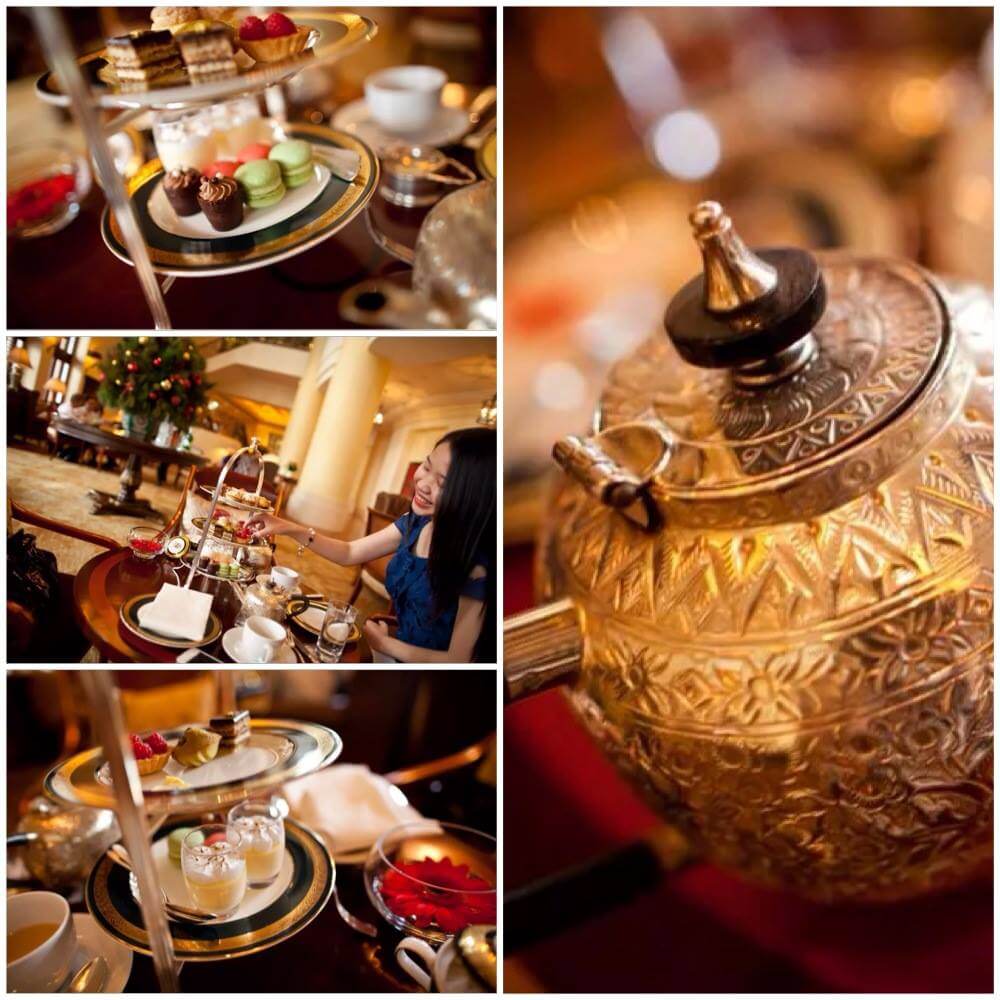 Afternoon Tea at Bel-Air, Los Angeles: Celebrity chef Wolfgang Puck has put his signature twist on all of the old favorites.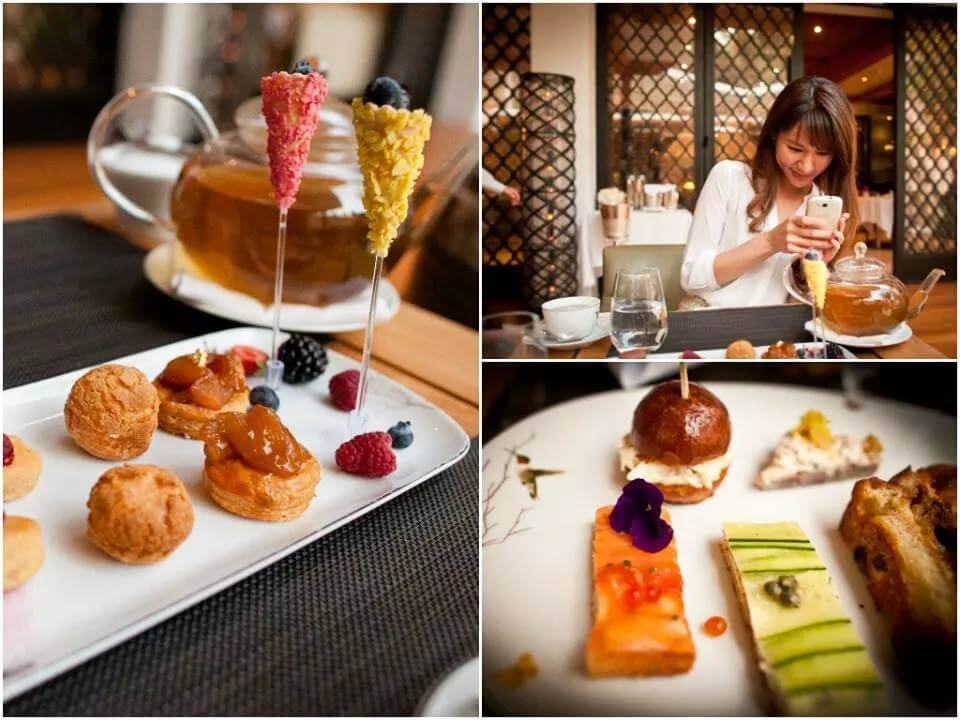 Afternoon Tea at Hotel Bristol, Warsaw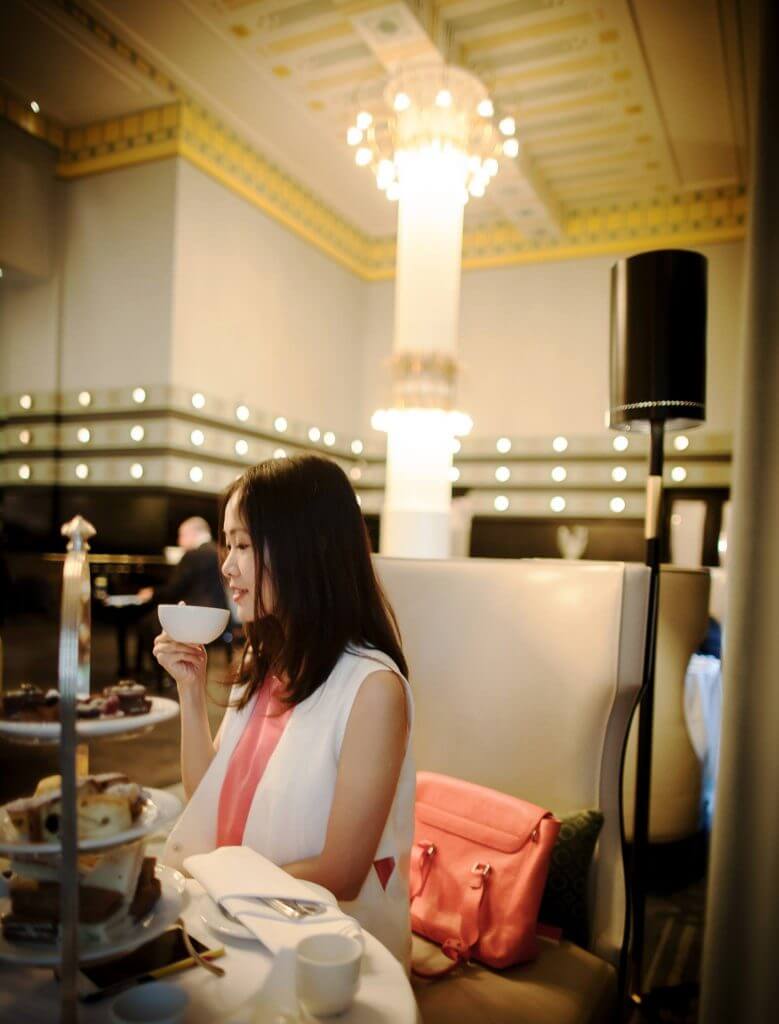 Afternoon Tea at The Reverie, Sai Gon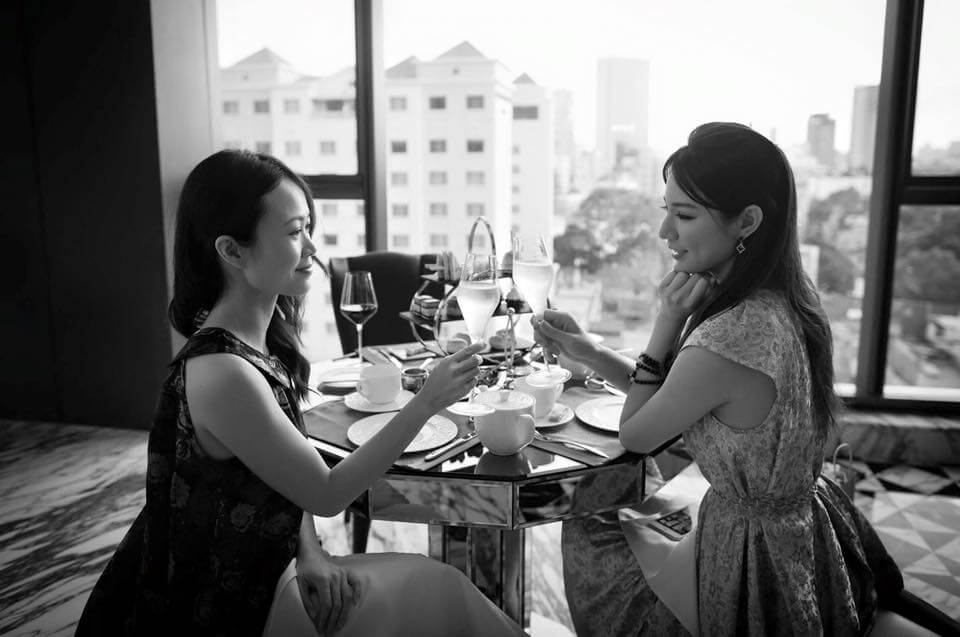 Afternoon Tea at Rendezvous Court, The Millennium Hotel, Los Angeles: ornamented dark engraved ceiling, magnificent staircase, classic circular fountain….one of The Heirs' scenes was filmed here!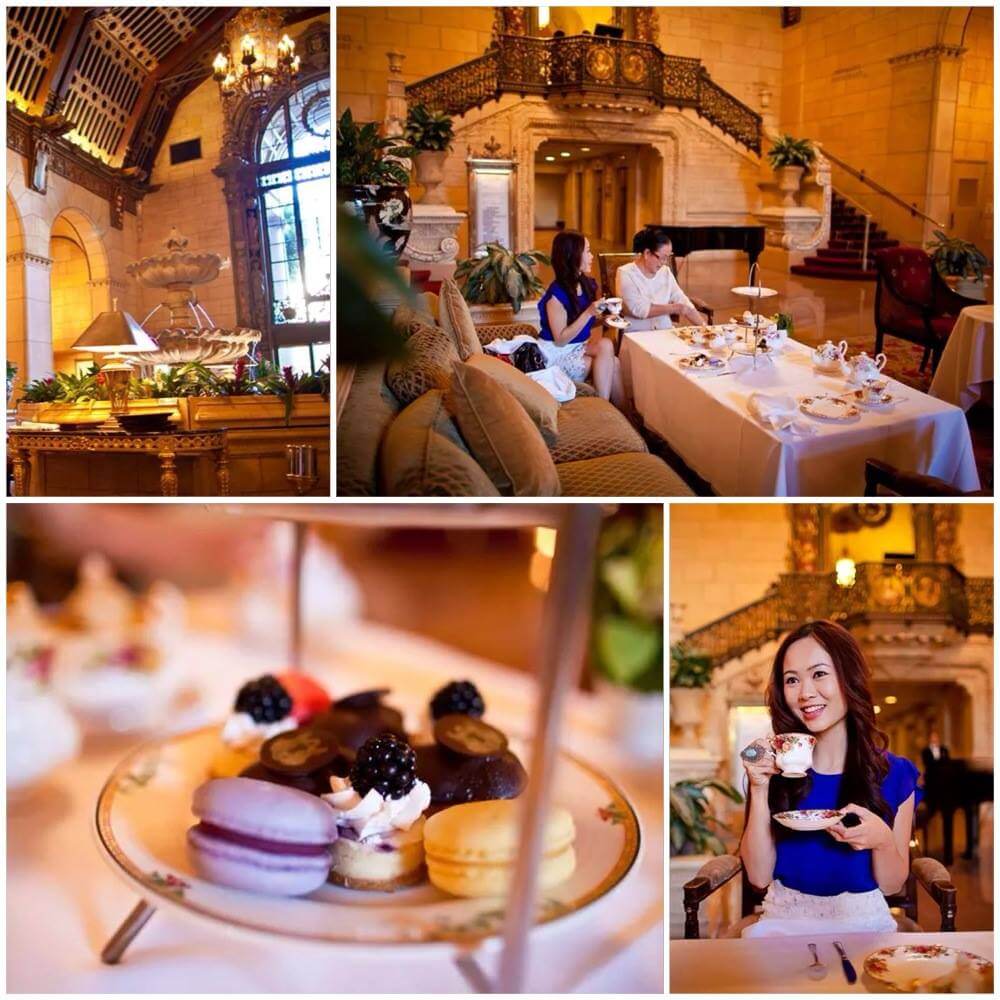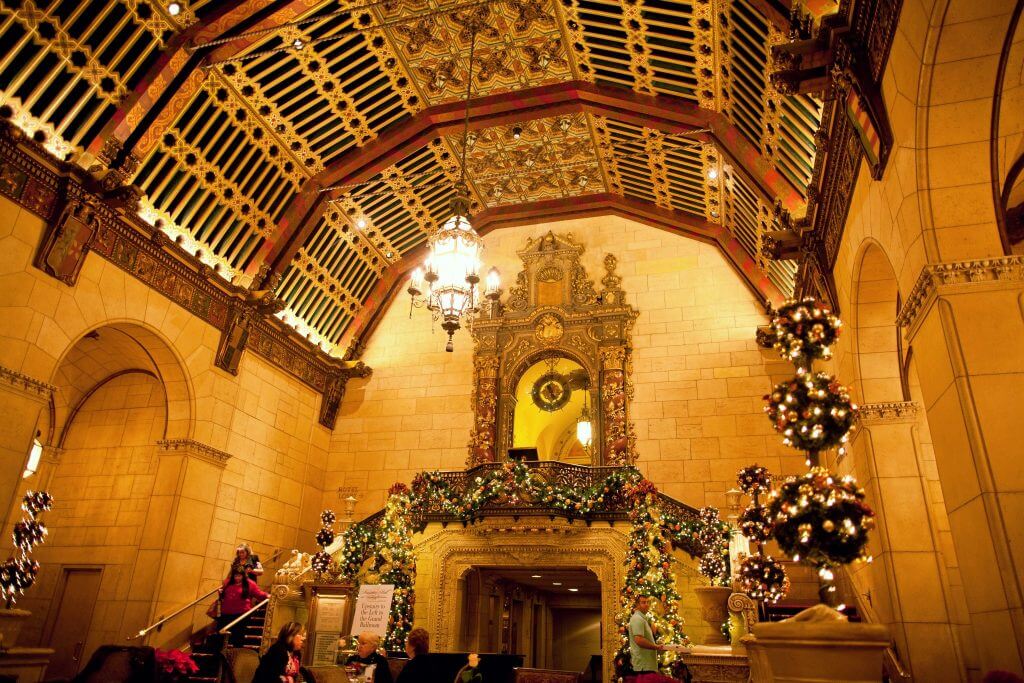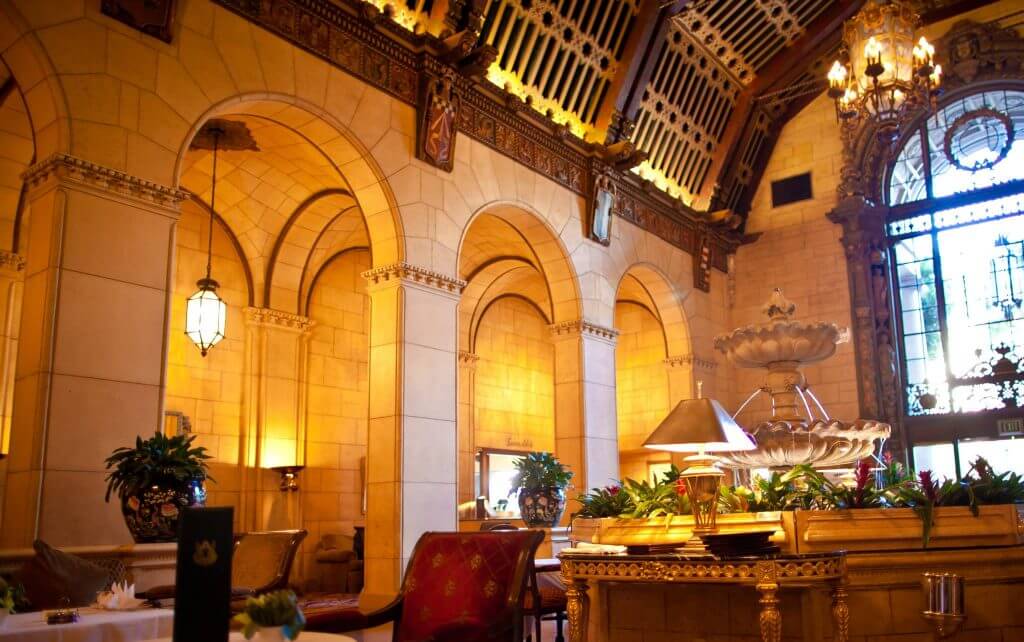 Afternoon Tea at Le Meurice, Paris: One of Paris' oldest and most renowned hotel-a gorgeous space with eclectic furnishing and a canvas-style ceiling!
Afternoon Tea at The Living Room, Peninsula in Beverly Hills: Sophisticated salon setting, delightful atmosphere with with classical harpist, perfect pastries!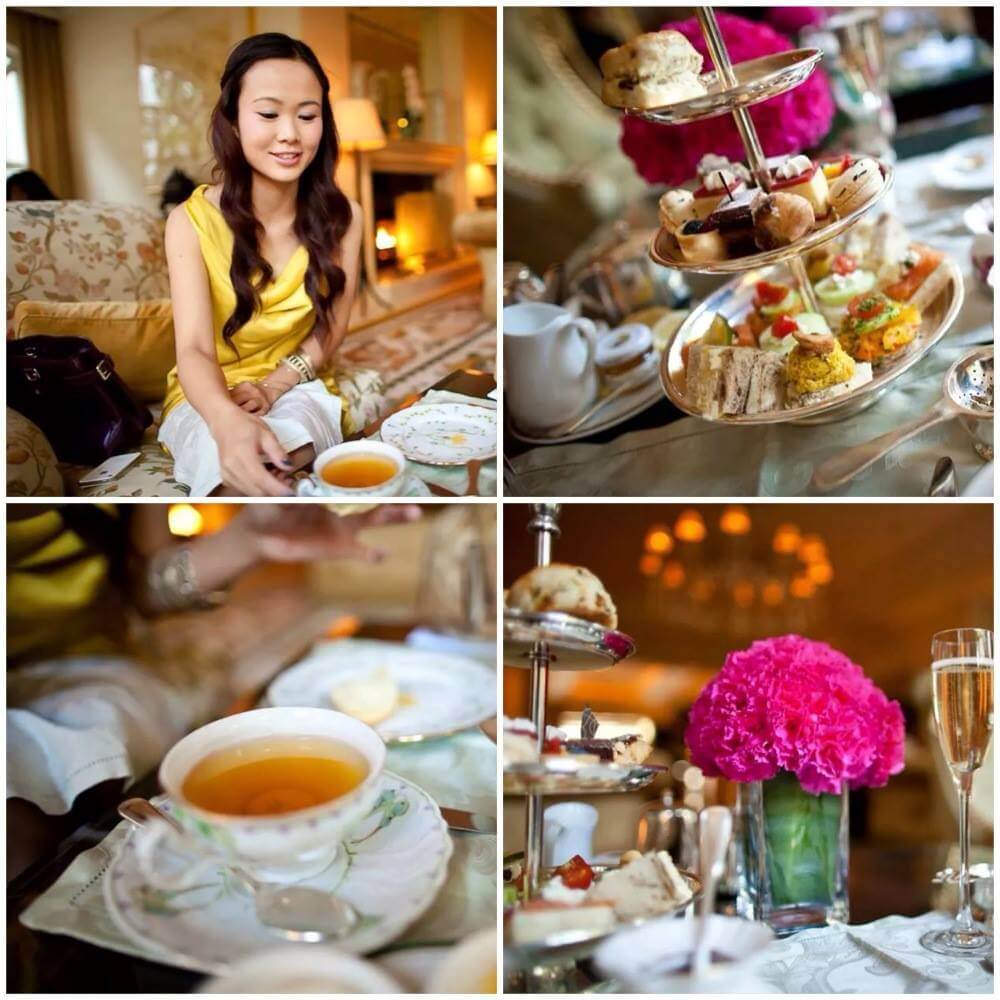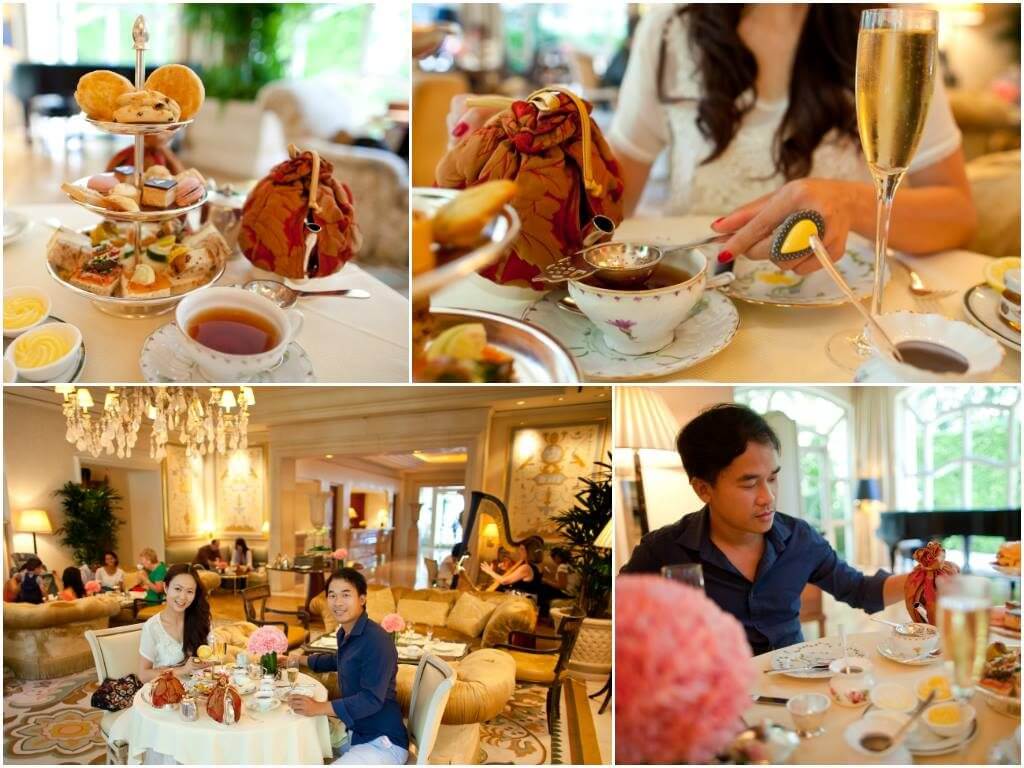 Afternoon Tea at Caffe Florian, Piazza San Marco Venice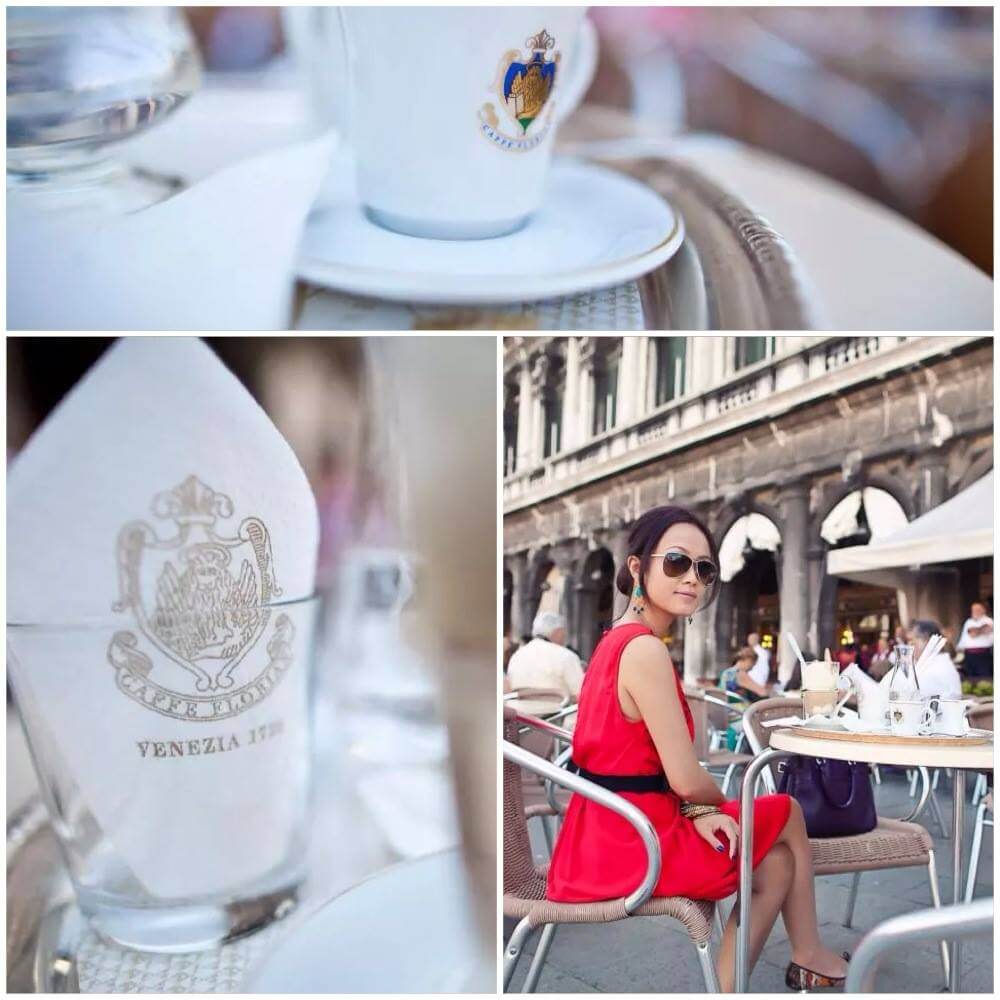 Afternoon Tea at Caravelle Hotel, Saigon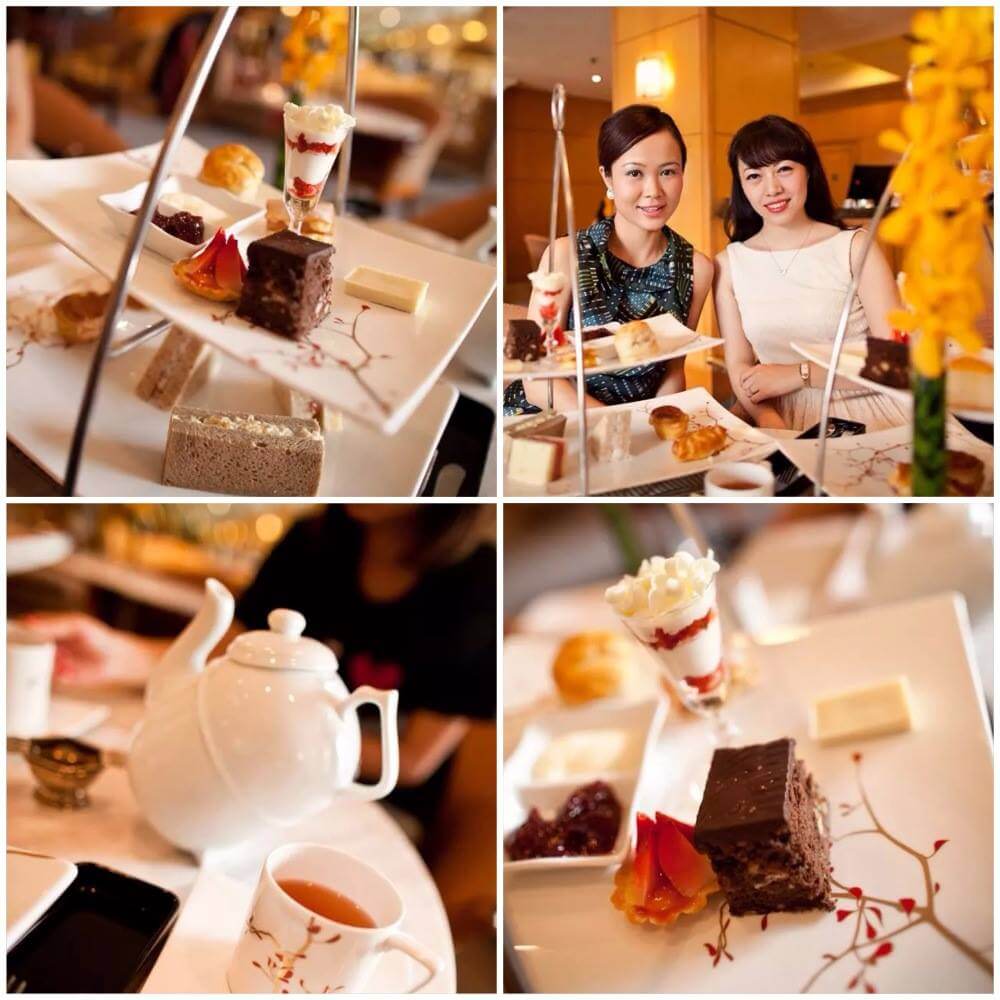 Afternoon Tea at Mandarine Oriental's Tea Lounge in Las Vegas: Pastries are served in 3-tiered statue, zen atmosphere with meditating instrumental music in background, magnificent view of Las Vegas strip!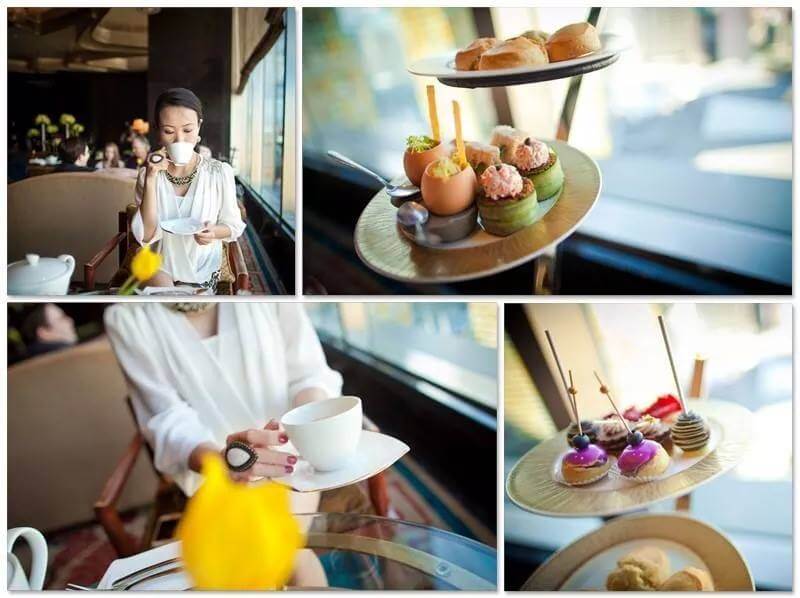 Afternoon Tea at The Garden Court, Palace Hotel in San Francisco: magnificent atrium, glass chandeliers. We love the buzz of people softly talking, china clinking, adorable children wearing crown, and grand piano playing!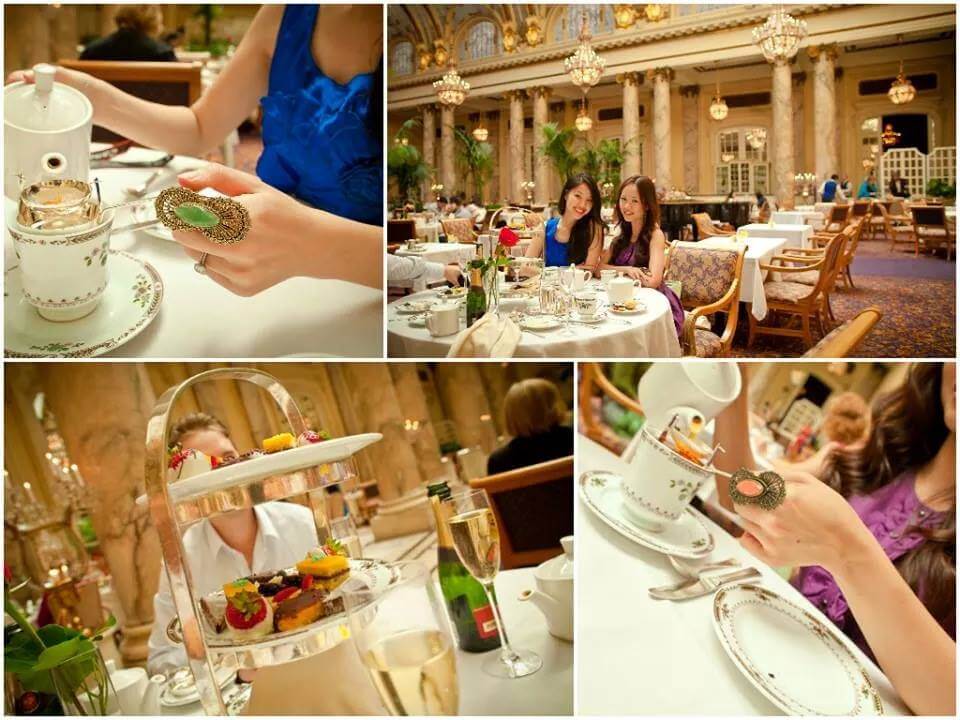 Afternoon Tea at La Pedrera, Barcelona : We fell in love with their Cake for the Cenetary of La Pedrera and their Infusion Balance Tea: lemon balm, chamomile, aroma of honey, black berry leaves, and root of ginseng!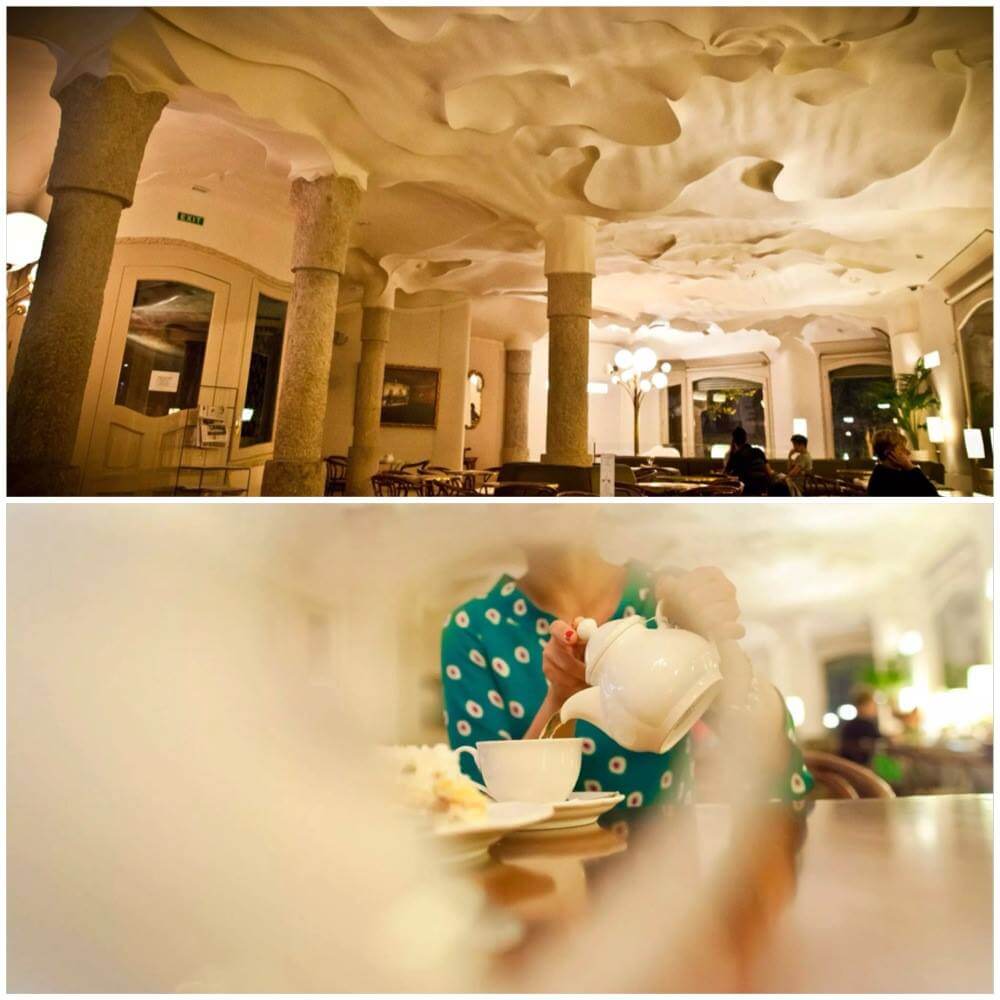 Afternoon Tea at Sheraton, Saigon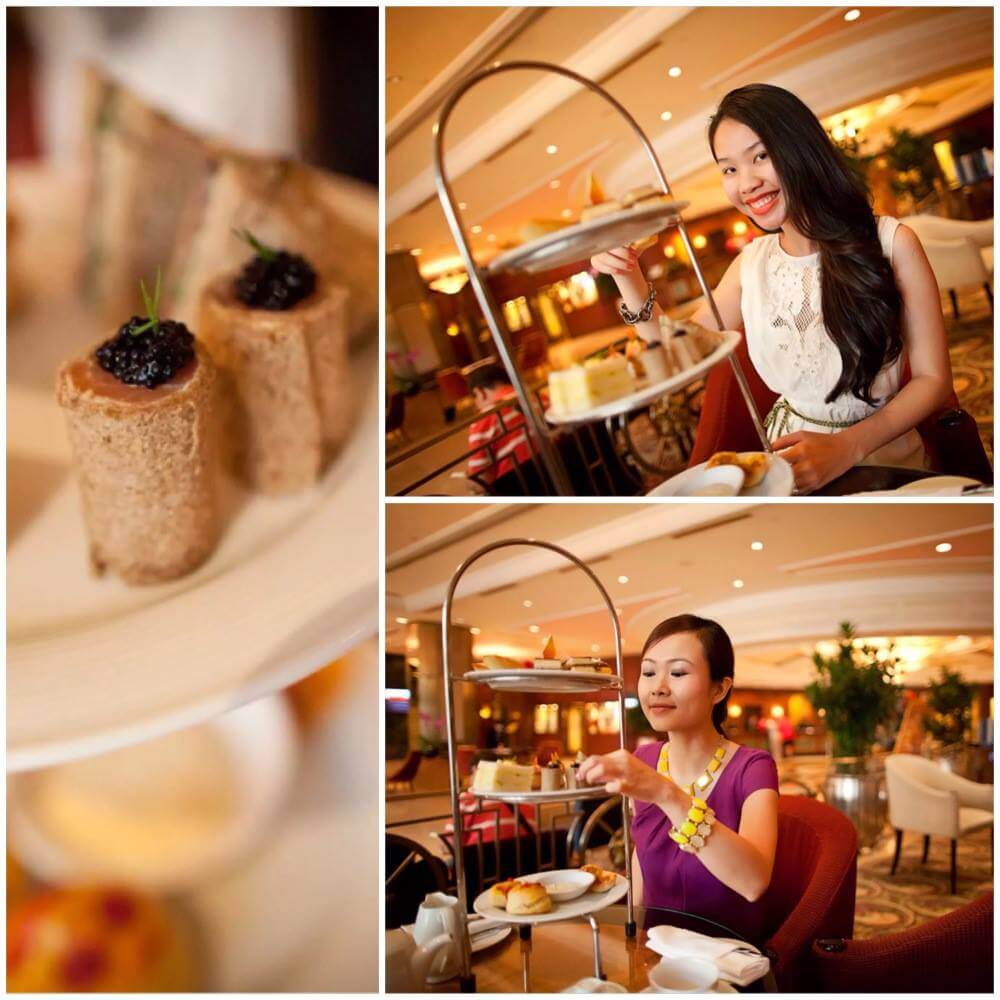 Afternoon Tea at Peacock Alley, The Willard Continental in Washington D.C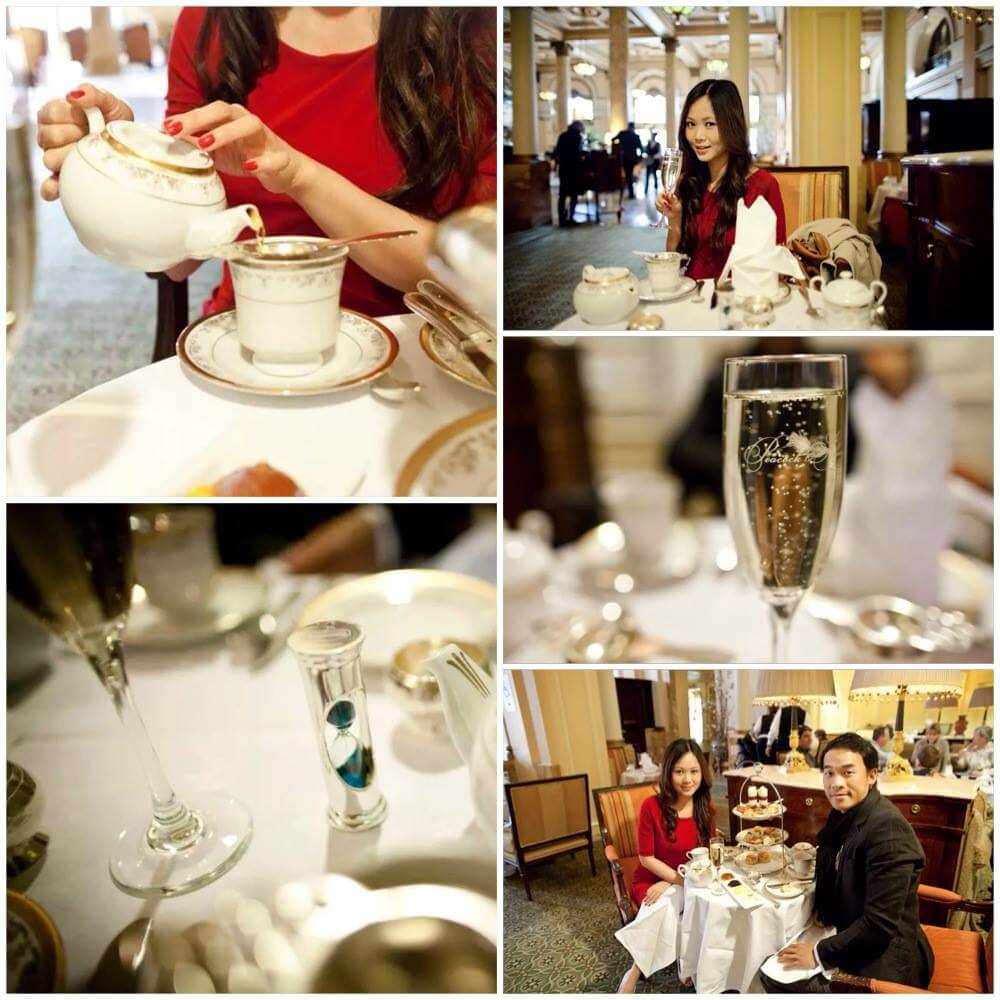 Afternoon Tea at Tajmasago, Saigon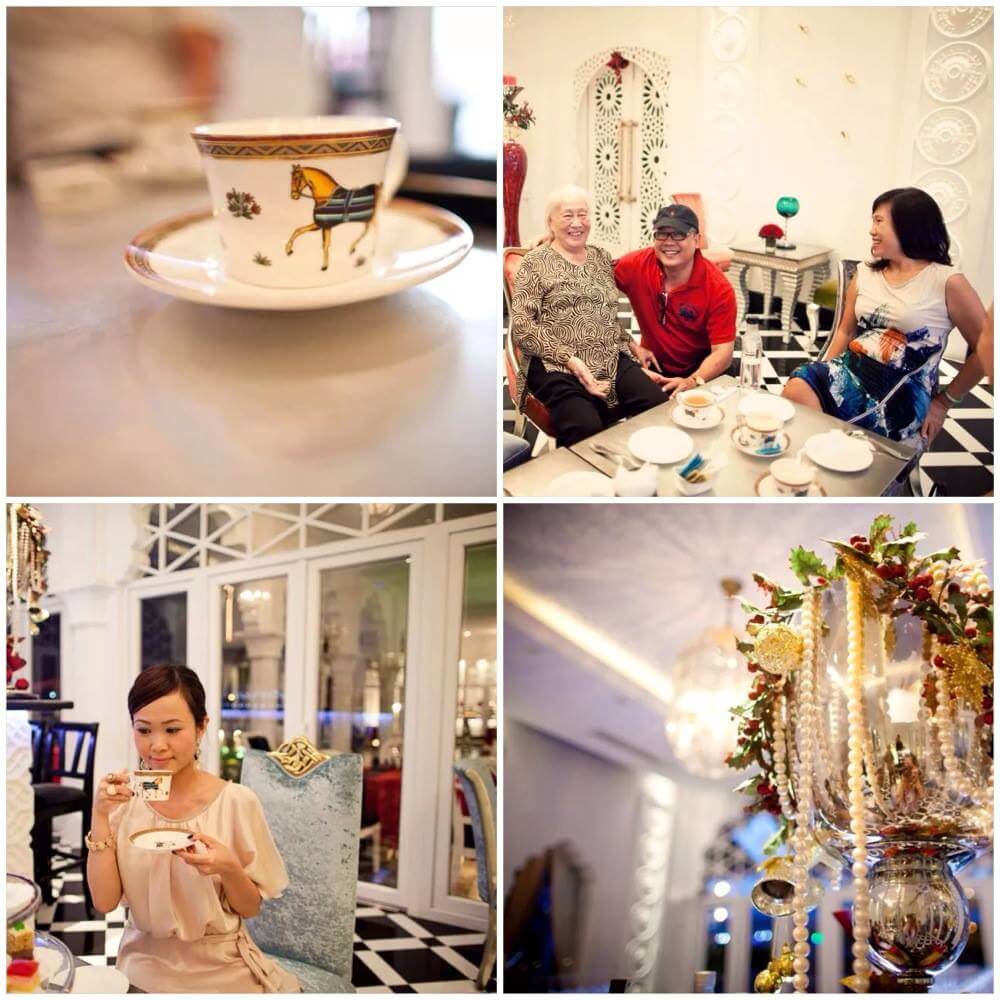 Afternoon Tea at Gordon Ramsey, The London West Hollywood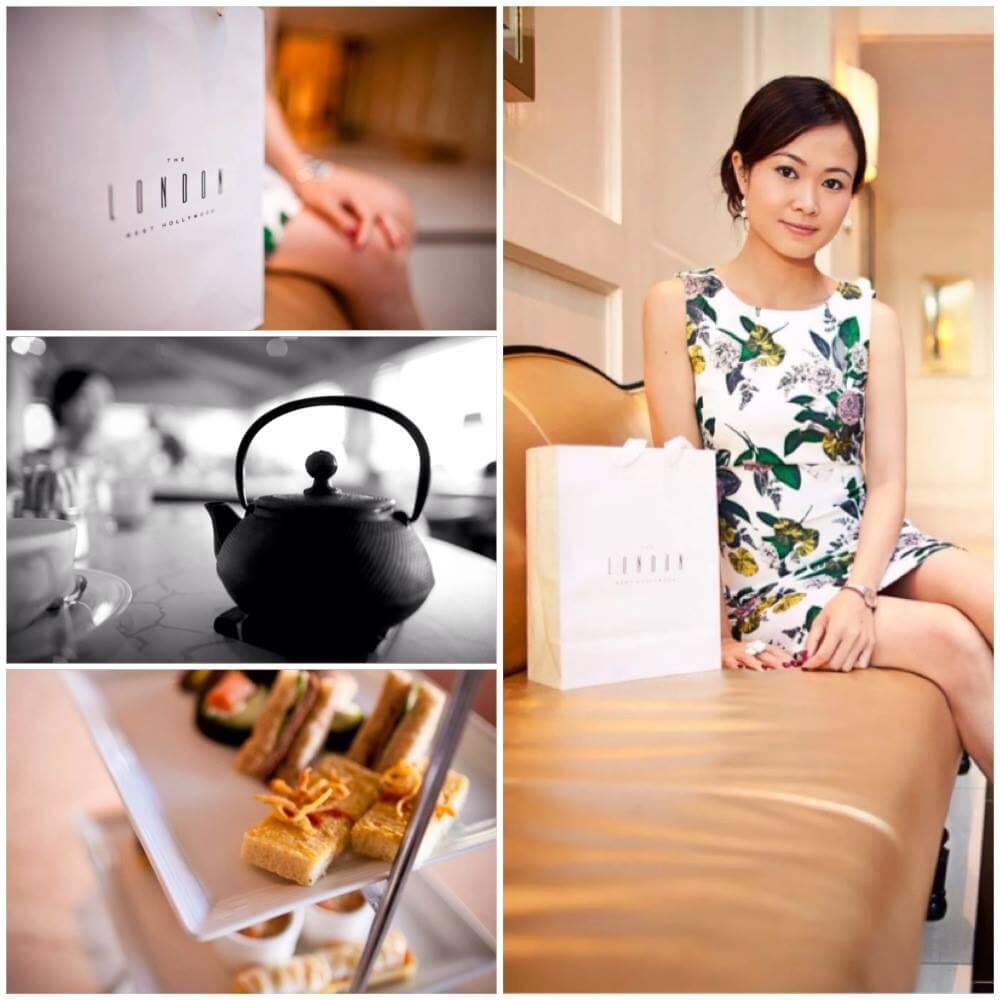 Afternoon tea at Montage, Beverly Hills: Tea served in delicate hand-painted by porcelain artist Lissi Kaplan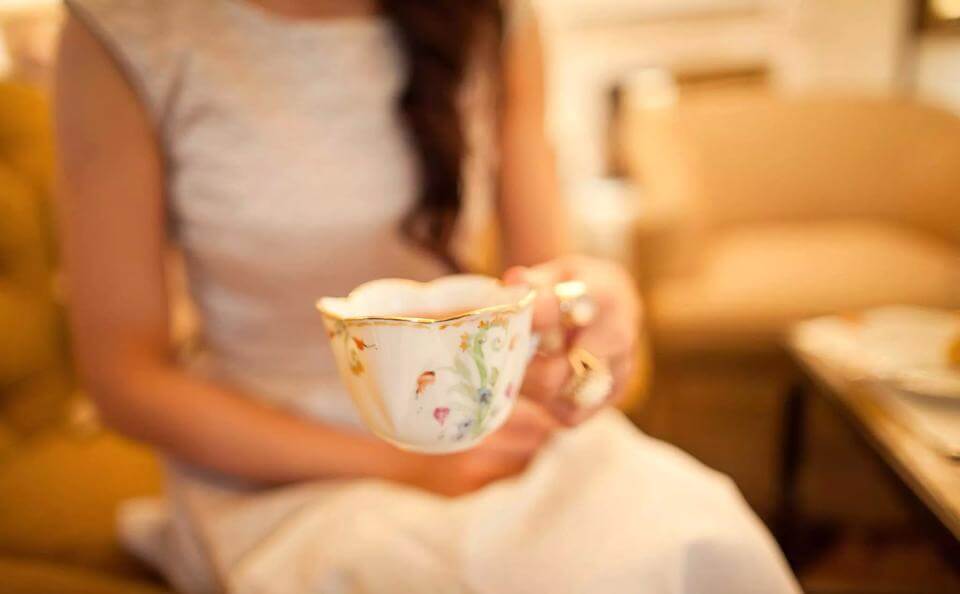 Afternoon Tea at Reaching Out Tea House in Hoi An (This is my favorite so I will write a little bit more about this tea house)
We travel and enjoy afternoon tea time wherever we go, from Le Meurice in Paris to the Peninsula in Beverly Hills just to find out that our favorite tea place of all is Reaching Out Tea House in Hoi An. When you enter the tea house, you immediately stop talking and just enjoy the atmosphere. The staff here are hearing impaired or deaf; you communicate simply by gentle smiles
, gestures, wooden blocks with words, and little papers where you write down your order. Besides their delicious locally made tea, coffee and biscuits, they do everything right with the finest details from their teapots to their utensils: imprinted gold-leaf tea cups, condensed-milk clay-pot container,…and more important each teapot is individually made in their workshops by people with disabilities. Enjoying silent tea service and contributing to a great cause make this tea house our all time favorite!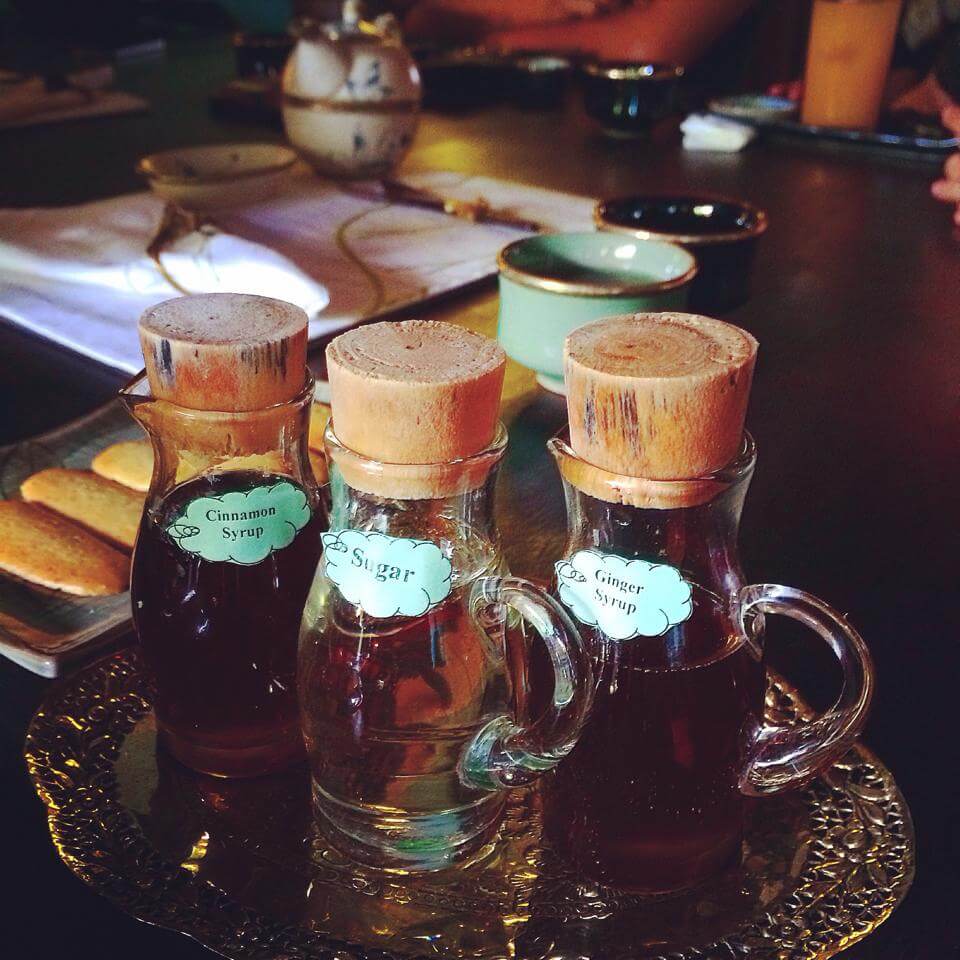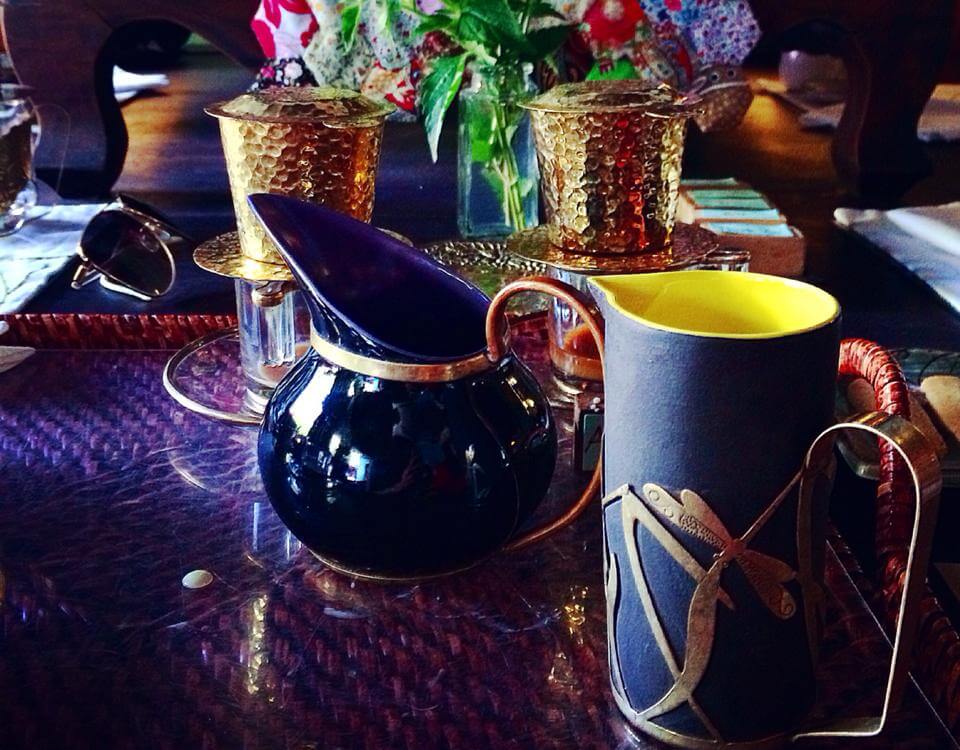 Afternoon Tea at Langham, Pasadena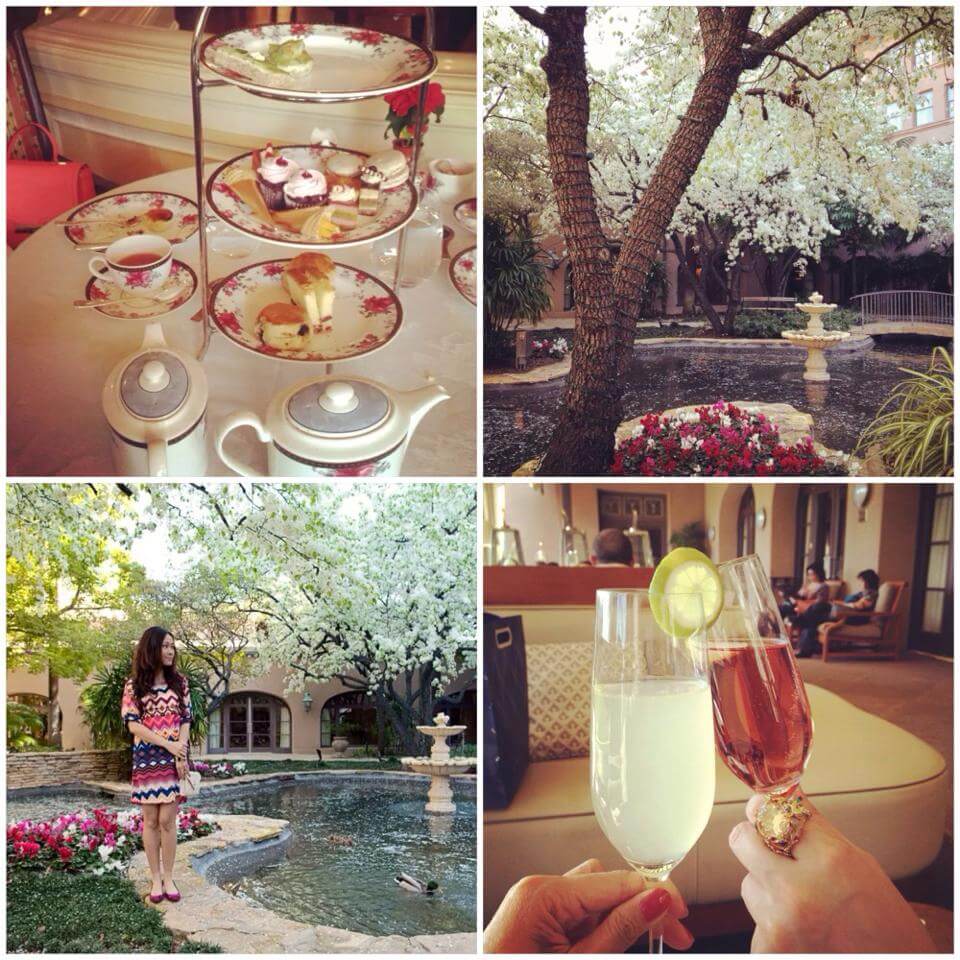 Thanks everyone for reading!
July 25, 216