5 Ideas for Royal Prince Themed First Birthday Party
My best friend is a genius in every event planning from her fabulous wedding to her son (my godson) 's first birthday party. She planned everything for Harvey's first birthday with the utmost attention to details. I was so lucky to be her assistant on this special occasion. There was nothing more fulfilling than being a part of my beloved godson's birthday.
1. Invitations:
The preparations for a prince birthday party begin with the invitations. Create special invitation cards for your guests. Let it look like a formal invitation card from the royal family. Inform your guests about the party venue, time and date along with instructions about the dress code.
My BFF had a wonderful idea for the invitation design. We took pictures of Harvey and Chloe, my 5-year old Bichon, smashing a cupcake and used these images for a collage that was then put inside a silky royal blue invitation box with hand embroidered initials of the birthday boy.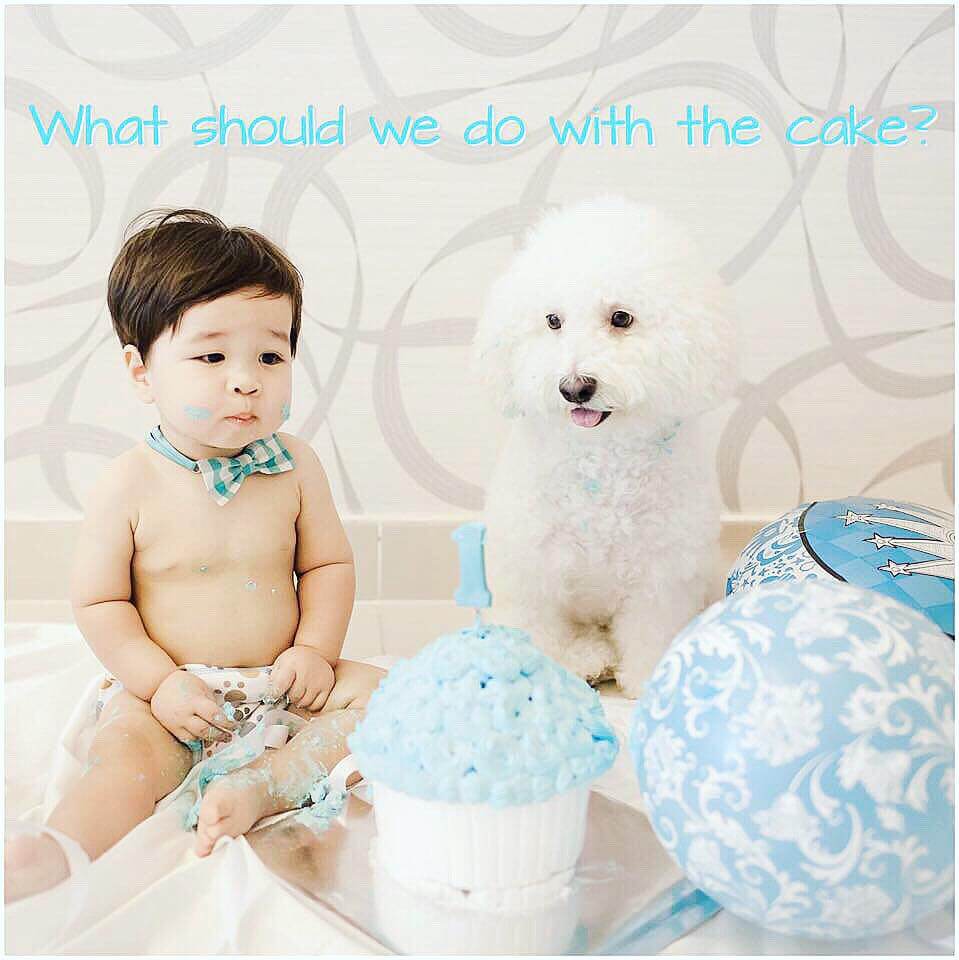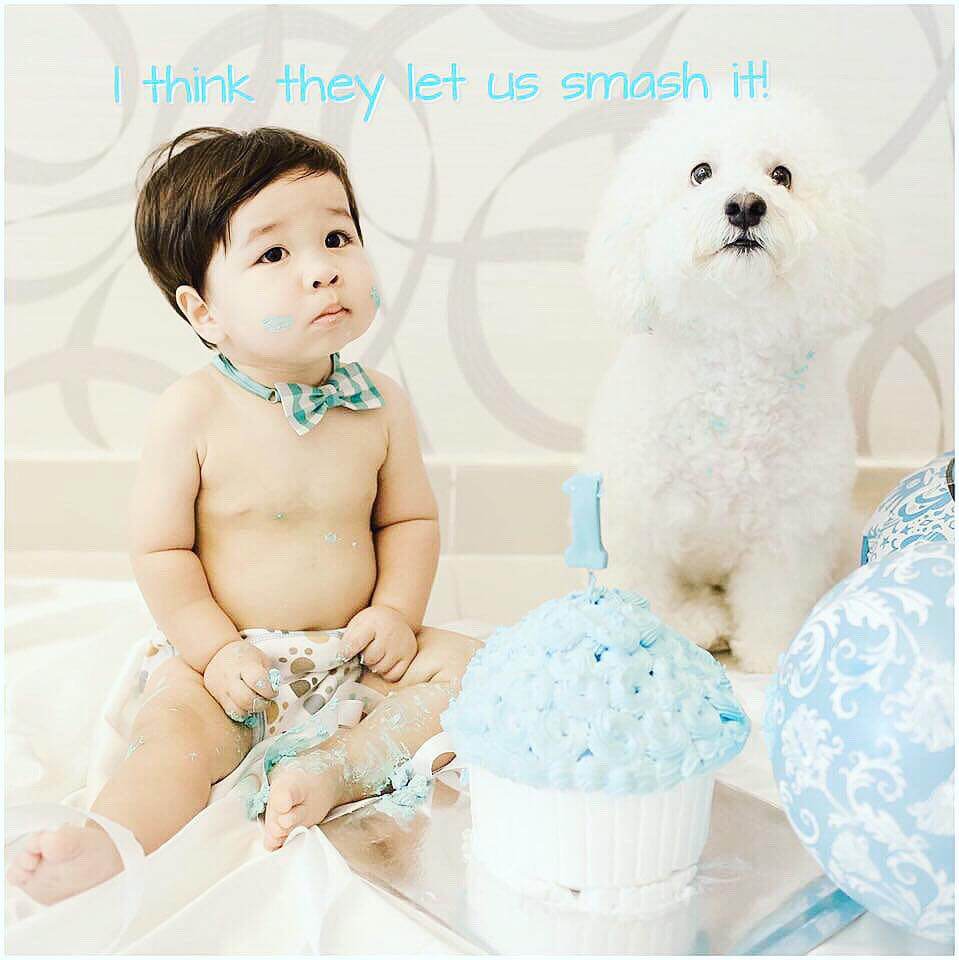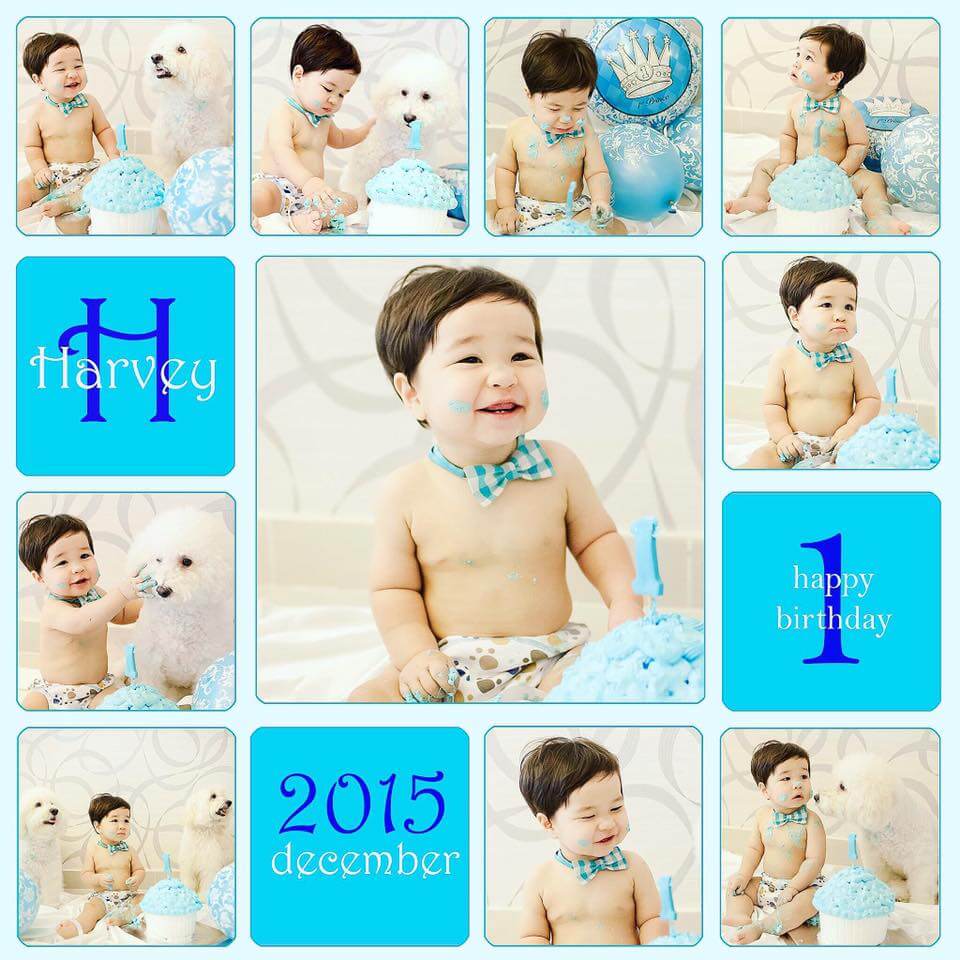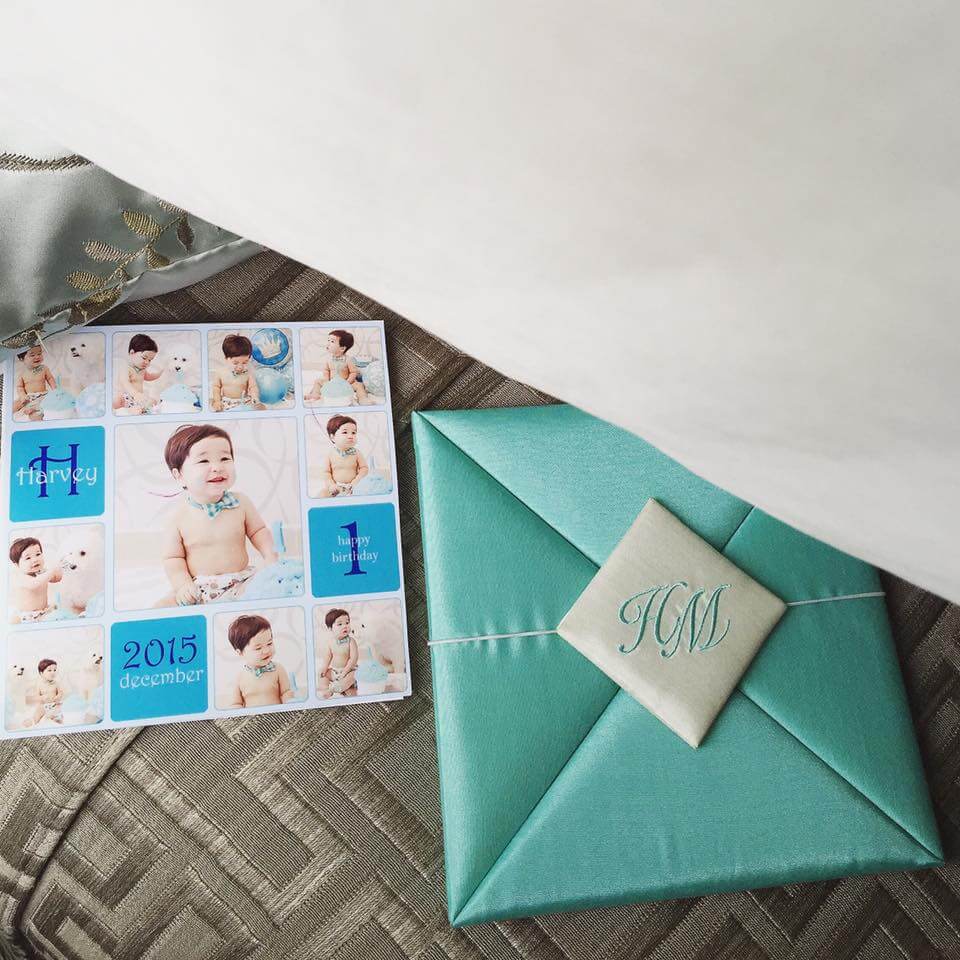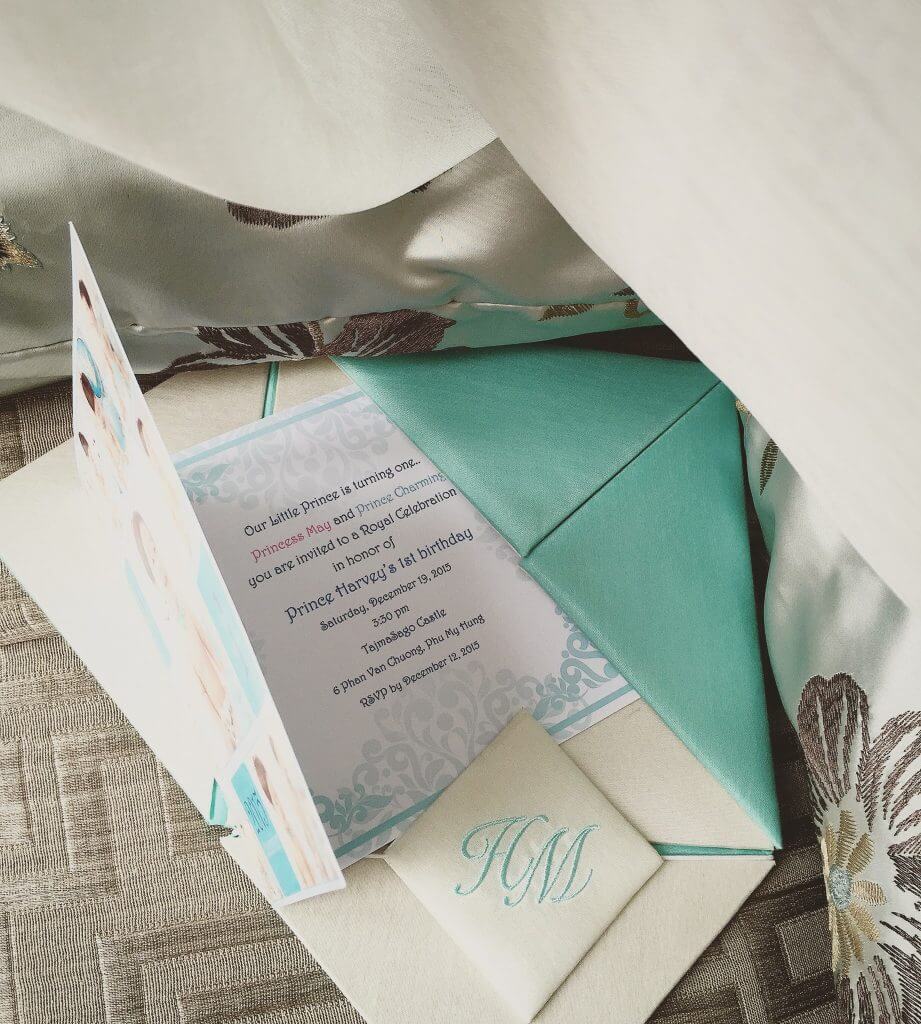 2. Royal Decorations: 
The prince's birthday is a special occasion and the party venue must be dressed up like a king's palace. We chose Tajmasago as our venue and the resort's setting is exactly what we need for Harvey's birthday.
The theme colors that my BFF used were royal blue and gold which are so rich and charming!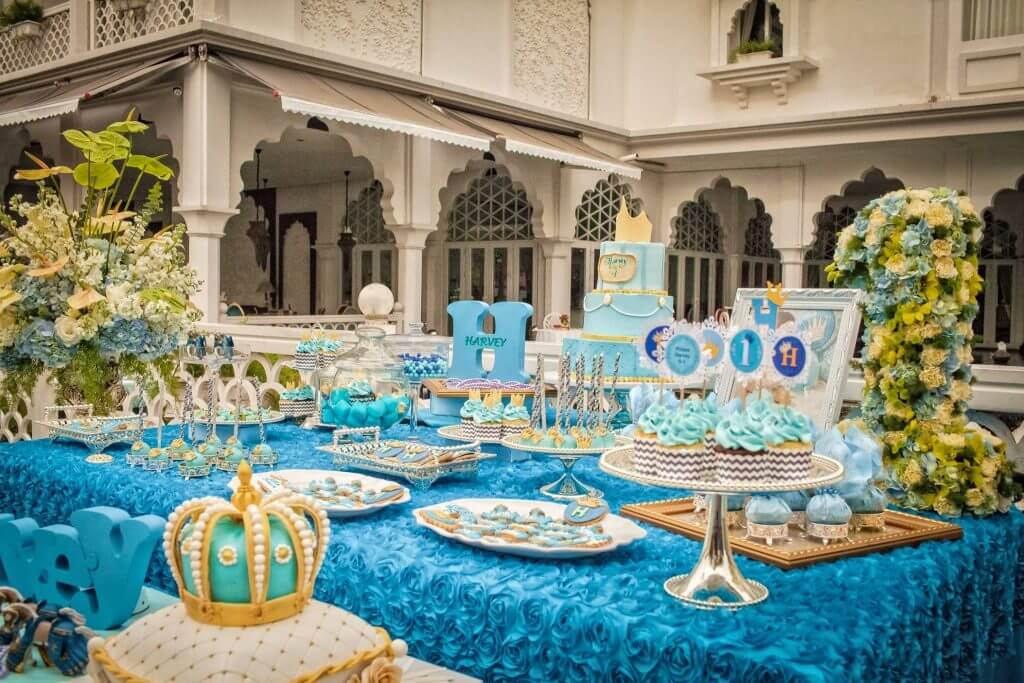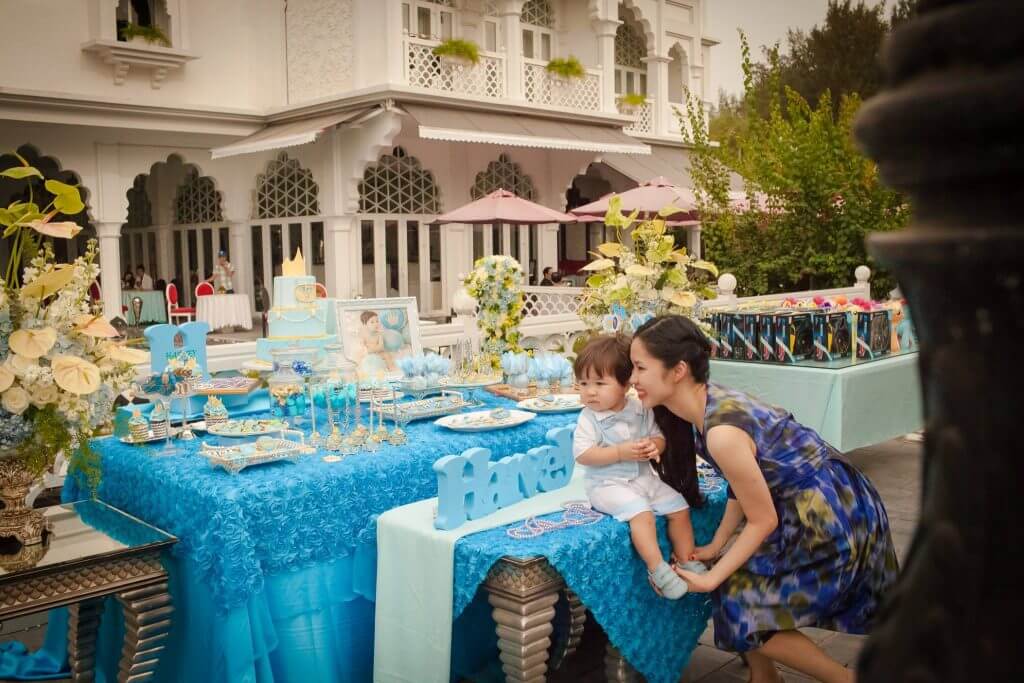 My BFF was very particular about every little detail. Delicate royal silverware, blue satin fabric, silky golden web, blue pearls, regal horses….all finest details to create a royal ambience!!!The Queen has very very high standards to the smallest details for her Prince's Birthday!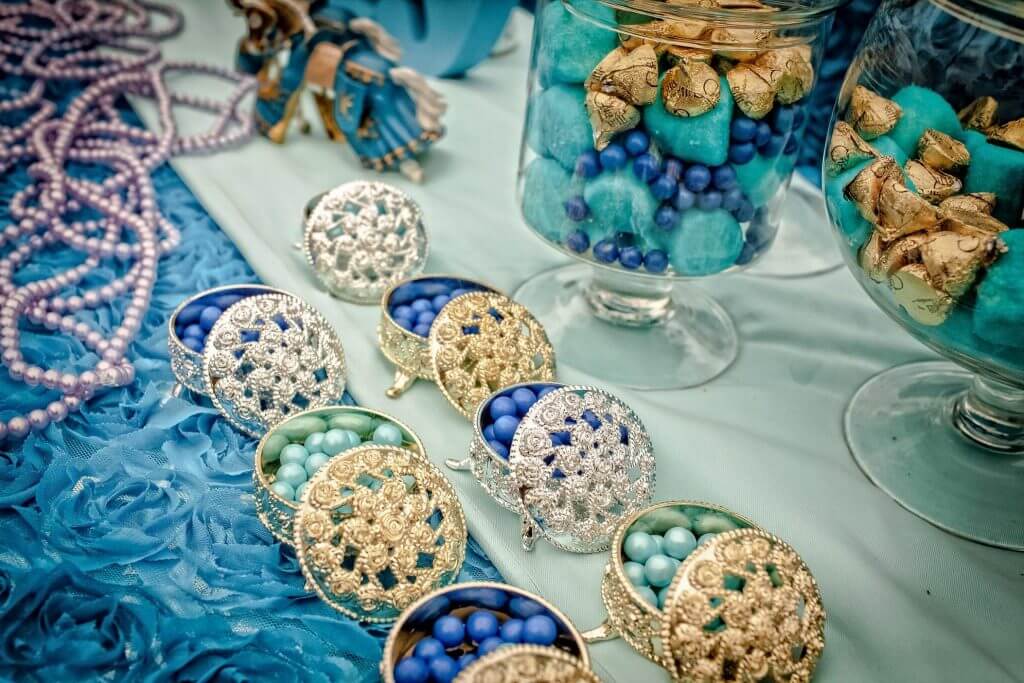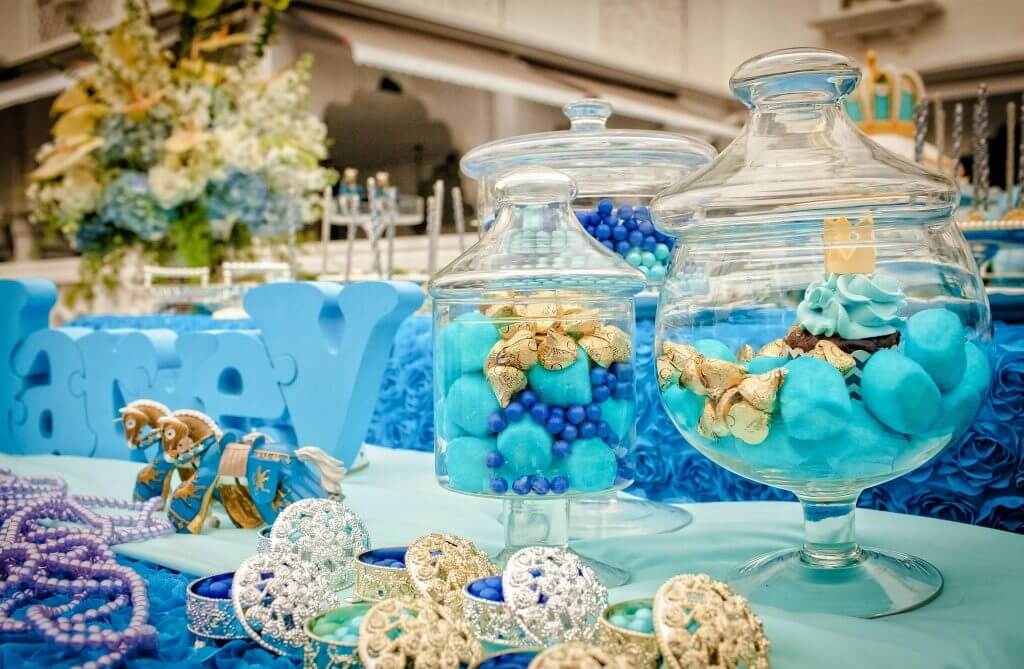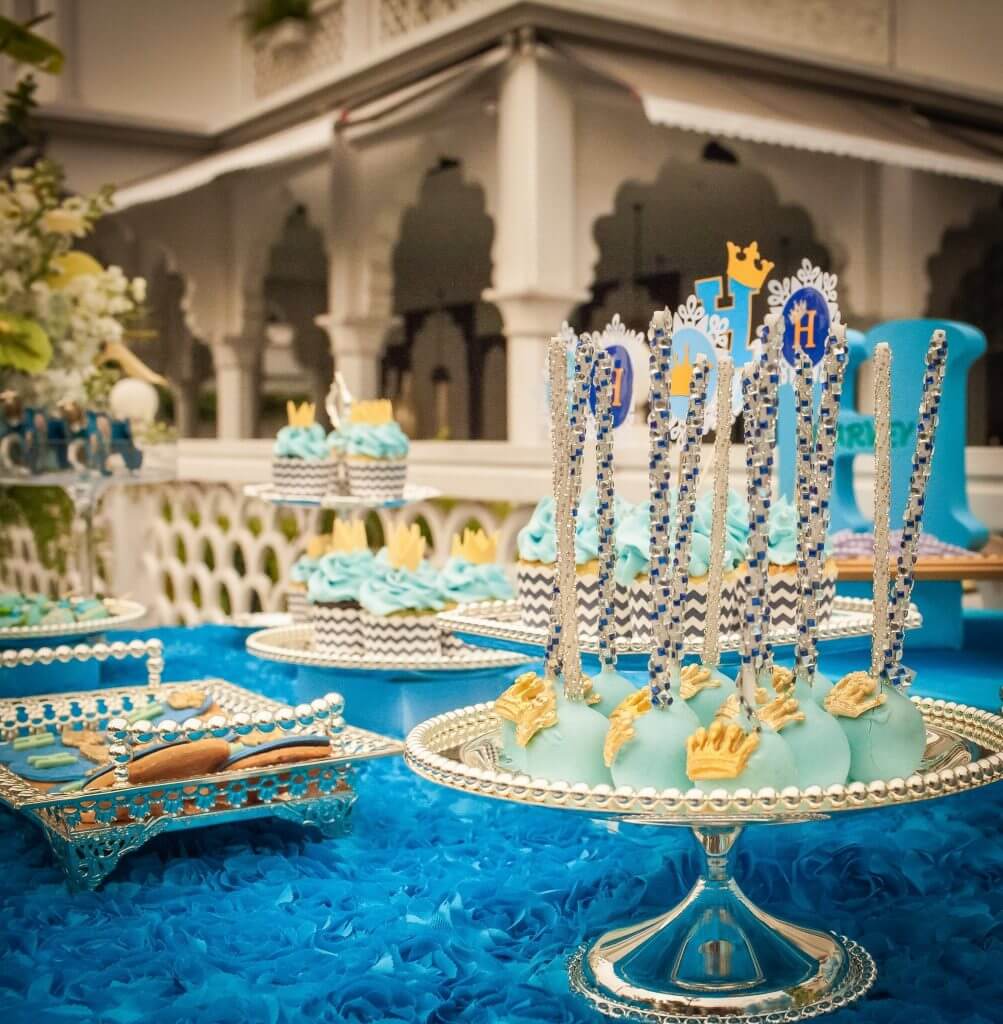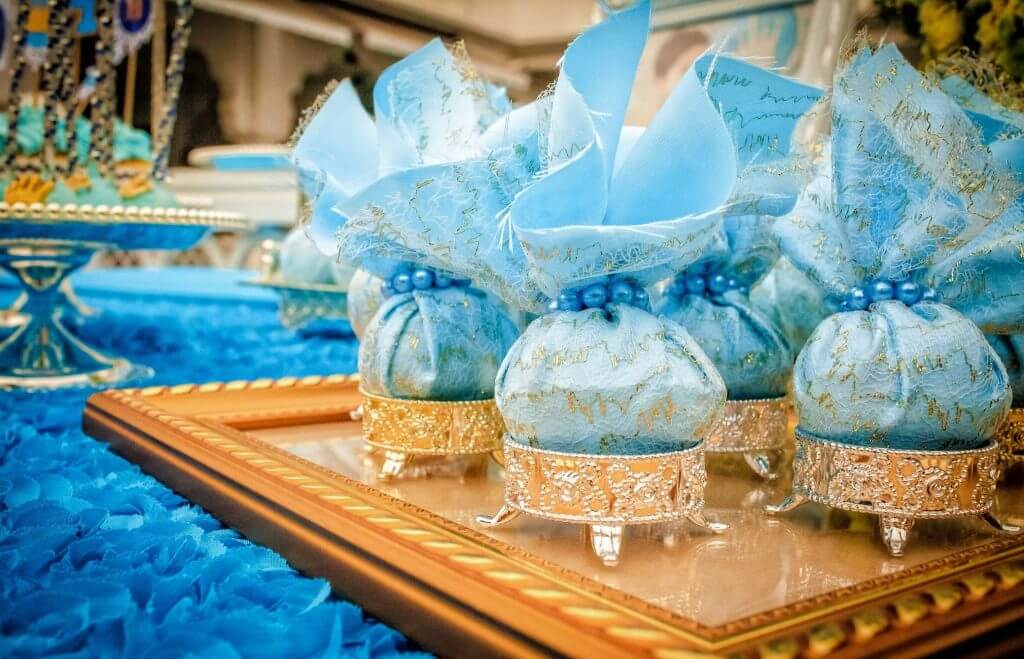 3. Special Cake: 
To honour the prince on his birthday, arrange for a special crown shaped cake. This would automatically set the tone for the party and everyone would be getting a feel of the royal environment.
For our Prince Harvey, the Queen got him 2 cakes!!!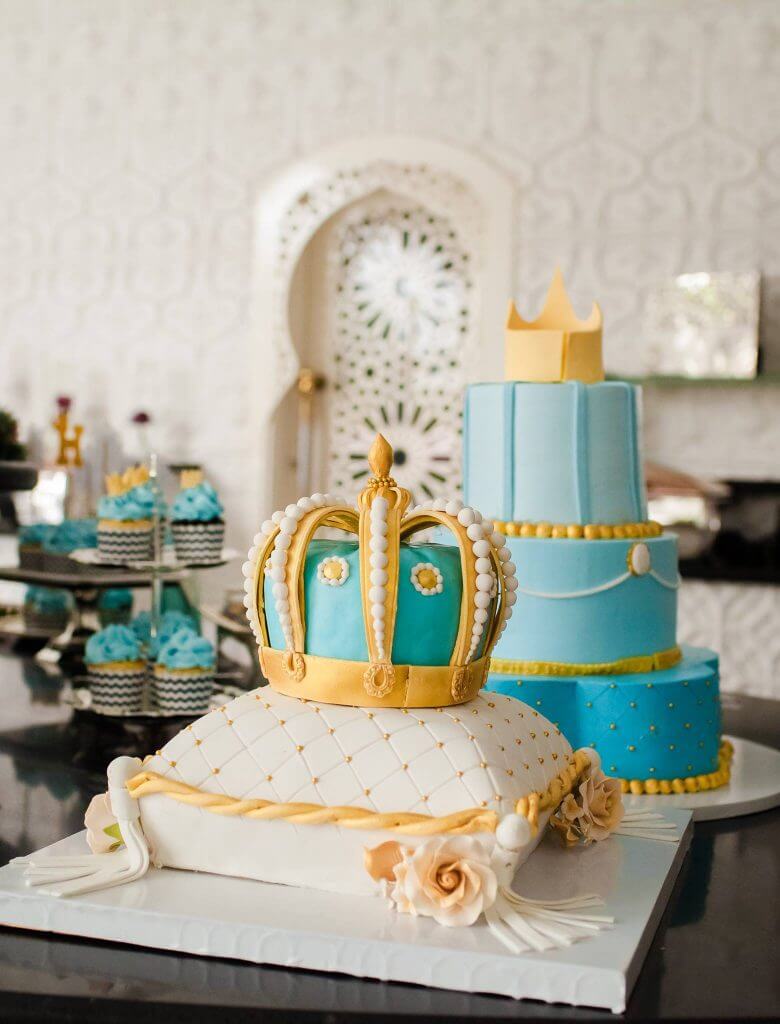 4. Party Favors: 
The prince's birthday party would be incomplete without the party favors. For this kind of a party, you can give simple birthday favors like chocolates, candies and cookies.
One focal point of our Prince's birthday party were cookies initialed with names of princes and princesses who attended the Prince's birthday.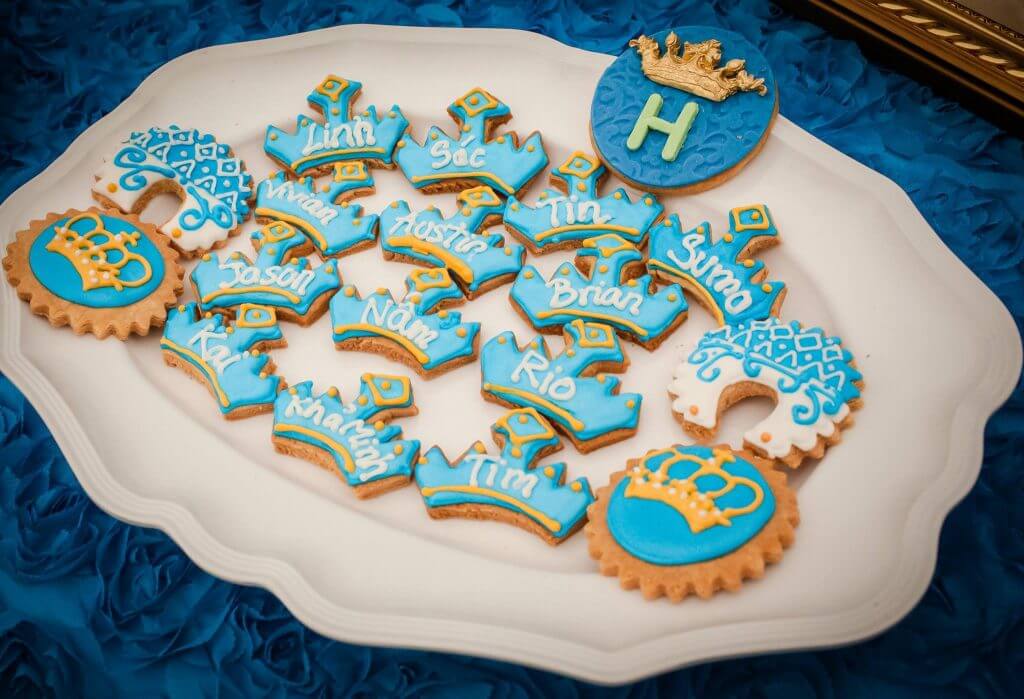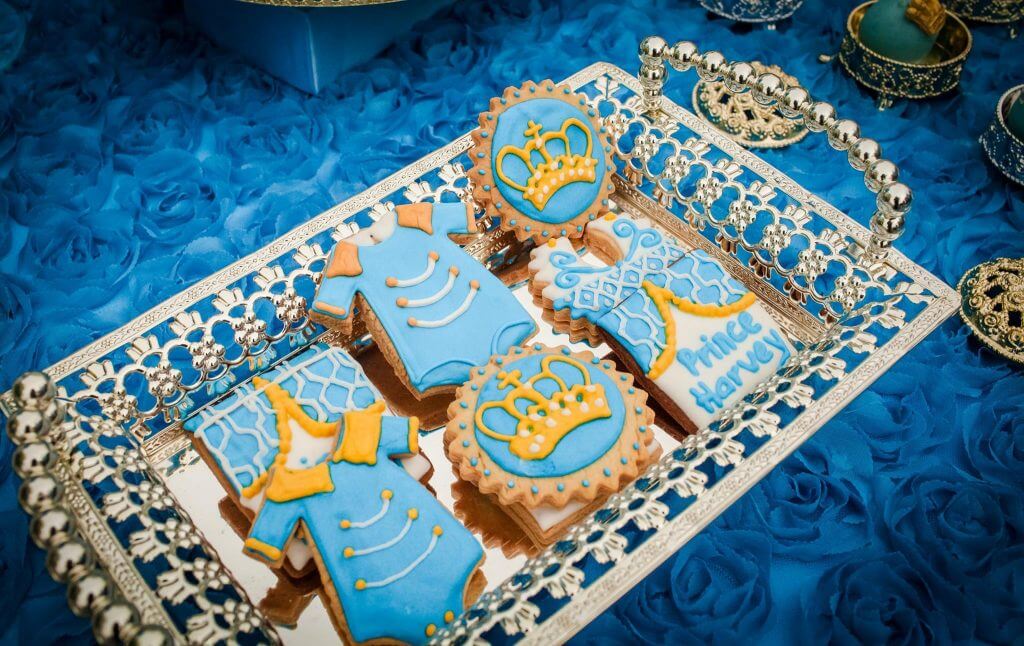 5. Flowers: 
My BFF filled the party with "forests" of flowers. A floral number 1 topped with a golden crown was the centerpiece of our main table.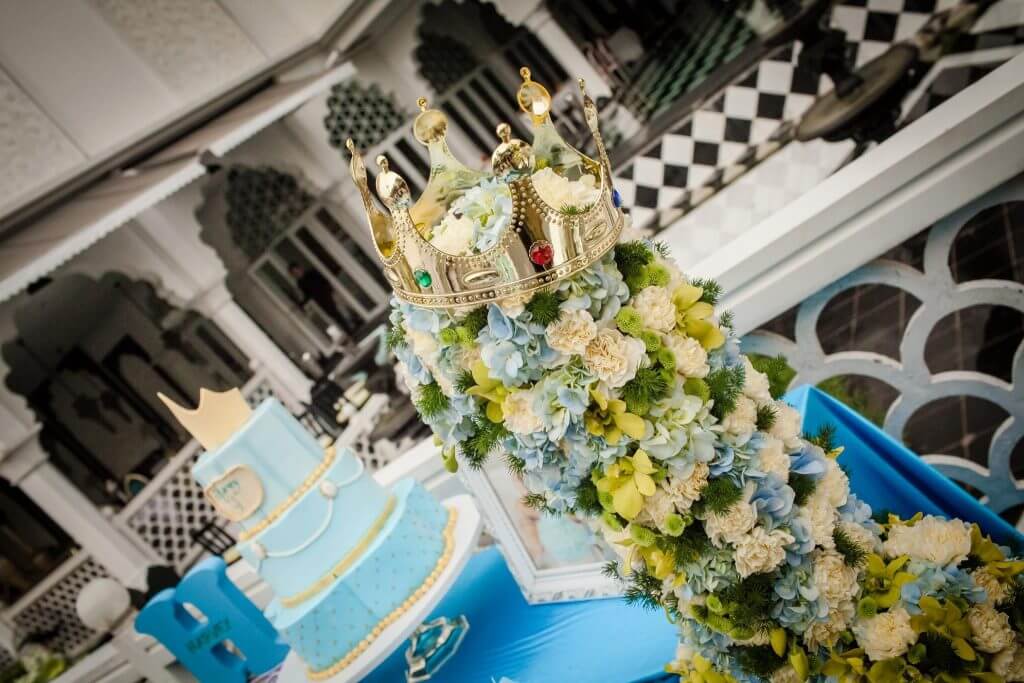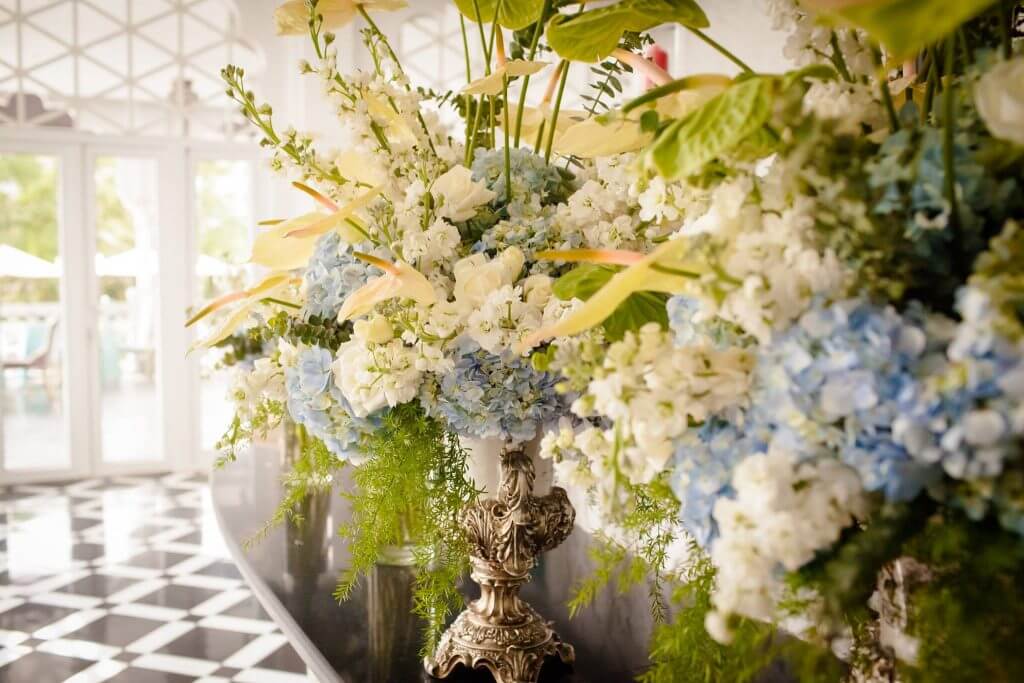 Hope these 5 ideas help!!!
Here are some of my pictures with the handsome Prince!!!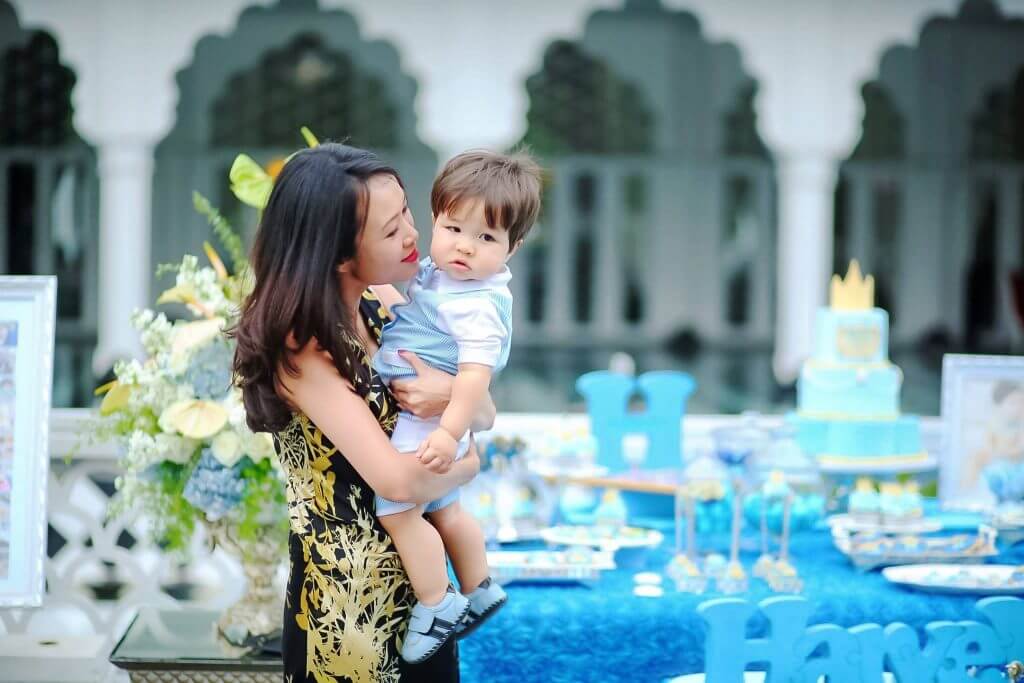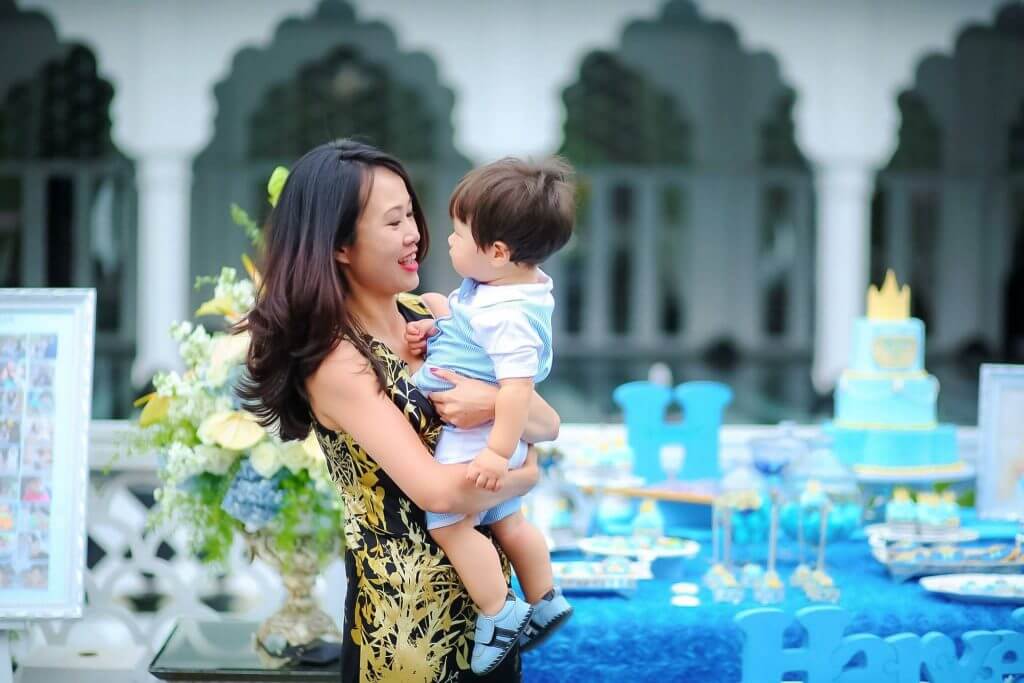 December 19, 2015