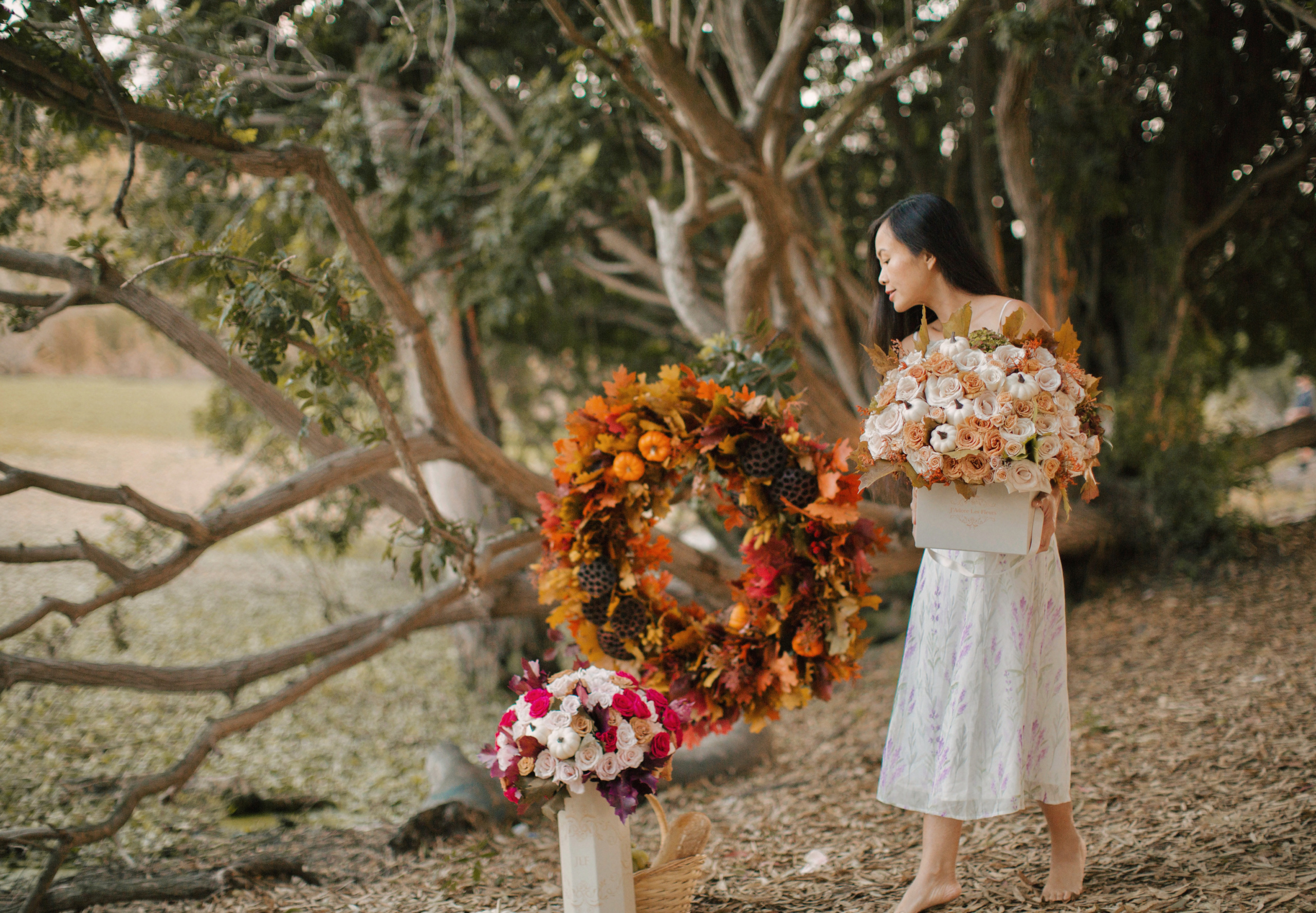 Crisp air, autumn leaves, comfy clothes, harvest festivals, pumpkin-spiced drinks,…These are the signs telling us Fall is here! Autumnal colors surround us during this season and the range and depth of fall colors cannot be ignored, especially with rich hues like red, yellow, orange, and brown filling our homes and wardrobes. To welcome the spirit of fall into your home, J'adore Les Fleurs has prepared some striking arrangements of vibrant fall flowers that will boost the ambiance of any room and allow you to incorporate natural elements into your home while also giving it a chic seasonal update.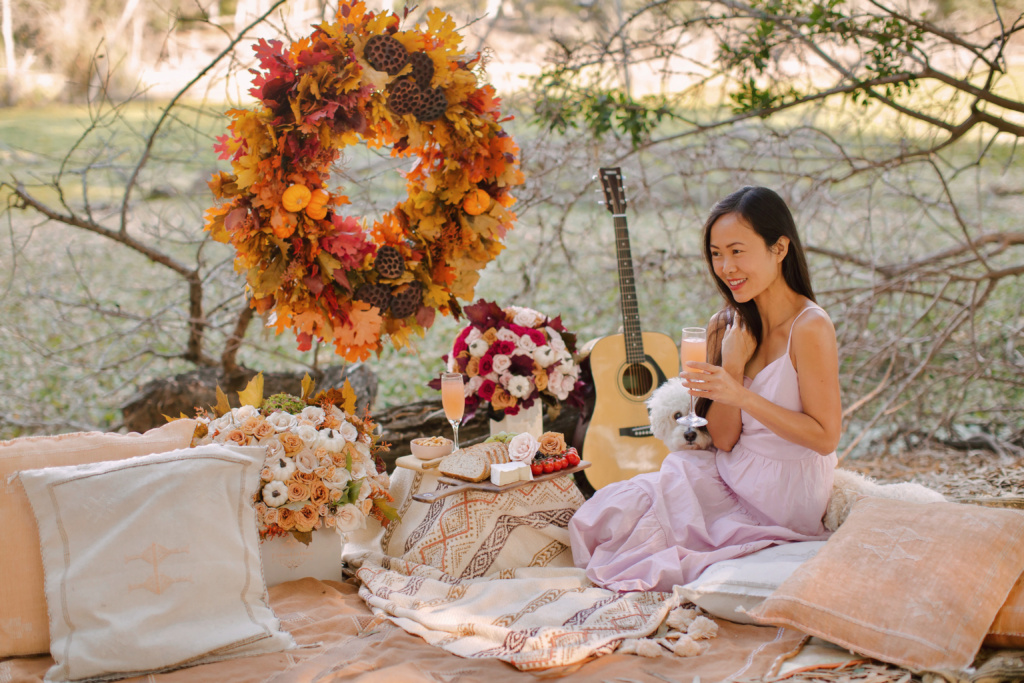 In this blog is my review of some of my favorite fall arrangements from JLF. Prepare to be dazzled as you experience a tapestry of fabulous fall colors!
JLF Autumnal Opulence Wreath
Bring the warm colors of autumn into your home with this beautiful Fall Wreath. A delicate balance of red, orange, and yellow fall leaves are all placed on a sturdy base to create this beautiful autumn design. It's sure to be a showstopper in any setting!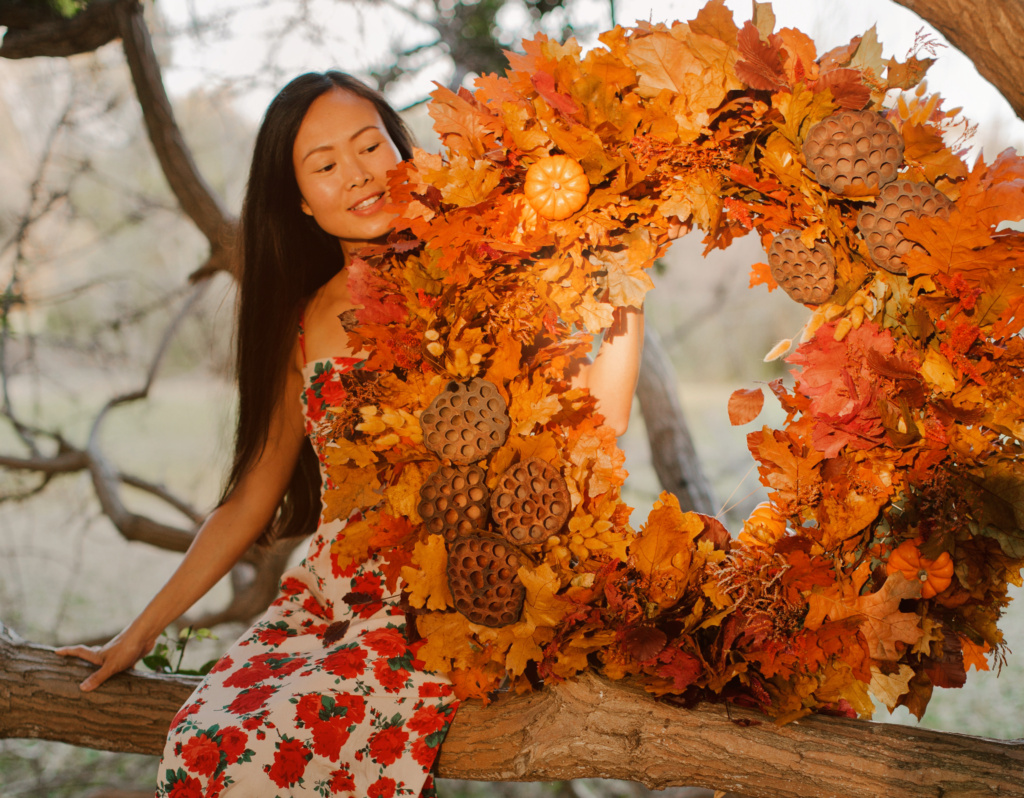 It's handmade with dry leaves, mini pumpkins, and other fall fillers which give it a warm and rustic look. Hang this fall wreath on your front door, above your mantel, or in any room…The bright fall colors of the oranges and reds will cheer up any dreary autumn day.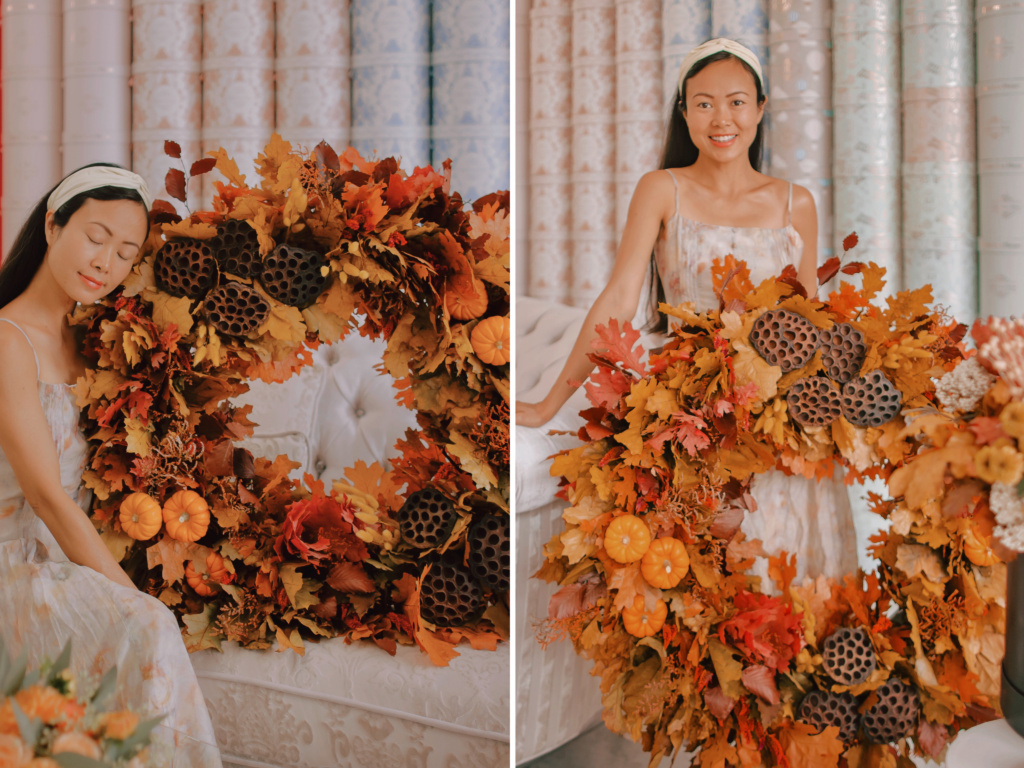 You can use this wreath all season long throughout October and November. It's perfect for Thanksgiving and also makes an excellent gift for someone special. 
JLF Pumpkin Fall Chic Petite
October and November is when homeowners decorate their front doors with wreaths fashioned from maple leaves, dried grasses, and twigs while their porches boast a vibrant display of of multi-coloured pumpkins, gourds and squashes. It's that time of year where everything pumpkin shows up: pumpkin pies, pumpkin-spiced latte, even pumpkin-scented candles,…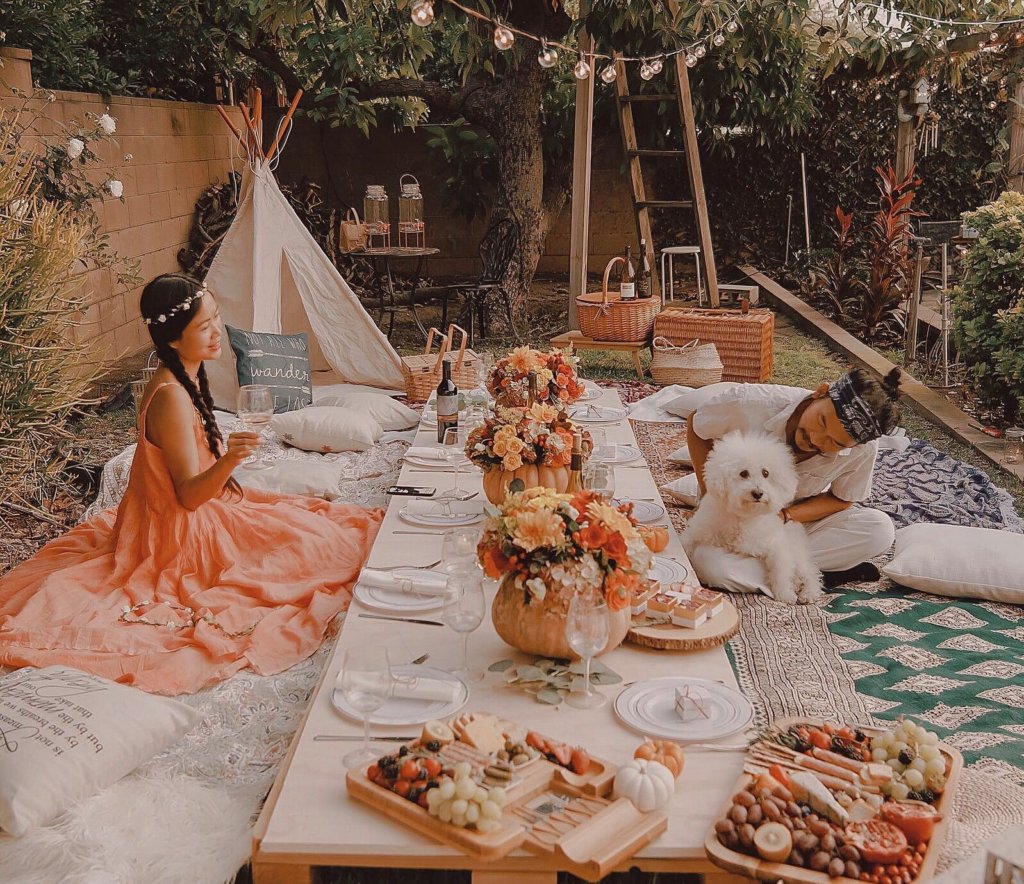 Why are pumpkins so popular this time of year? Fall is the harvest season for pumpkins. So why not incorporate pumpkins into fall floral arrangements? A collection of blooms tightly packed into a bright orange pumpkin just screams "fall." It's an elegant take on fall decorating.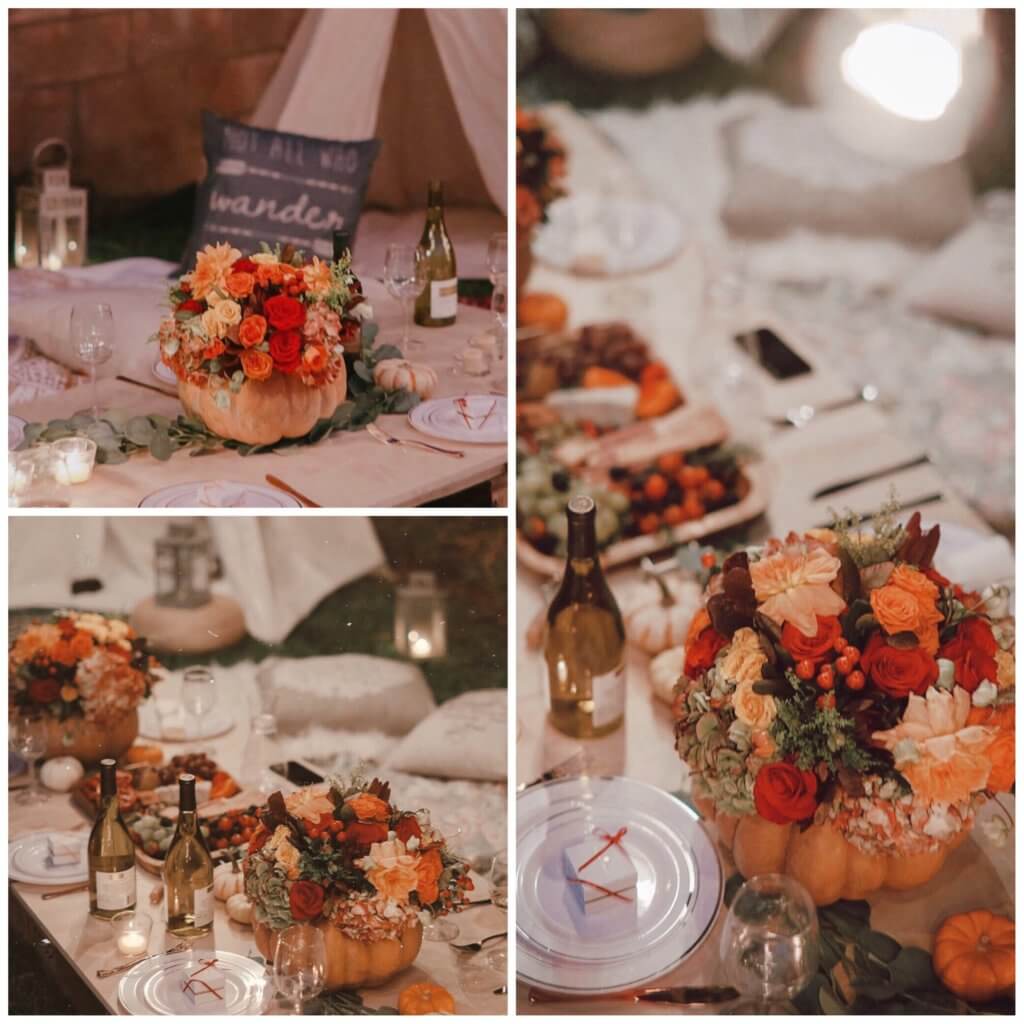 JLF stunning pumpkin creations not only add a touch of autumnal charm to your home but also make for unique centerpieces and decor for various fall gatherings.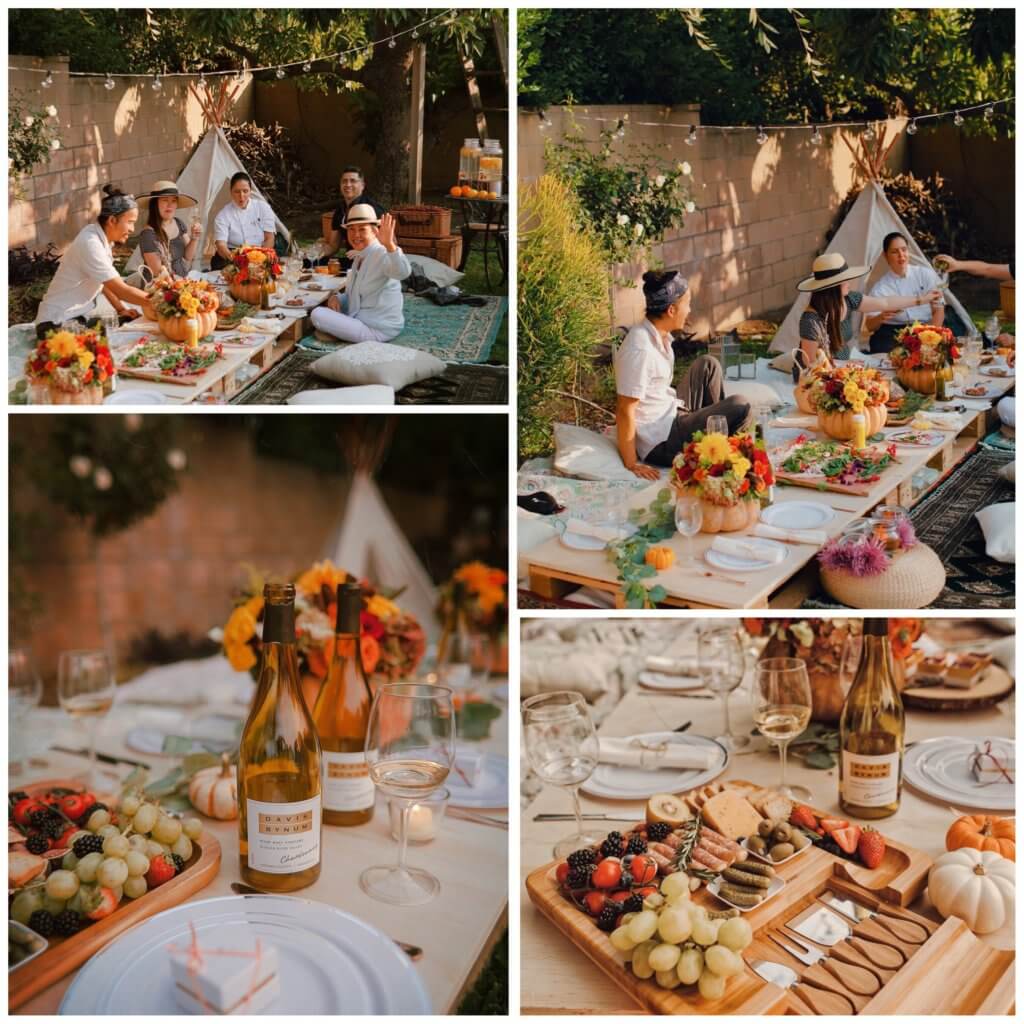 Place it as a centerpiece on your dining table, mantle, or any other spot in your home that needs a touch of fall magic. The blaze of colour is guaranteed to bring cheer to the gloomiest of October days.
JLF Seasonal Harmony
JLF Seasonal Harmony floral arrangements is my absolute favorite. I gravitate towards earthy tones, especially this time of the year and this fall arrangement incapsulates all of those warm subtle colors that I love so much.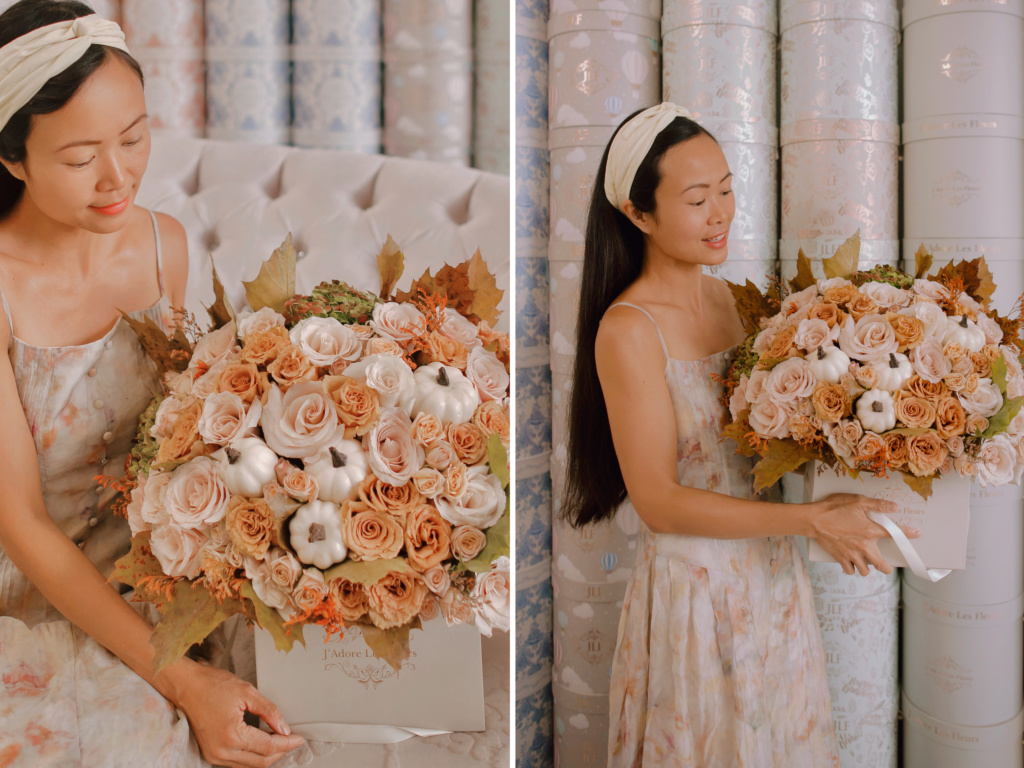 Picture a medley of cream and toffee roses mingle with the subtle elegance of rustic oak leaves. I love the earthy tone of this arrangement and the coziness and warmth that it adds to my decor.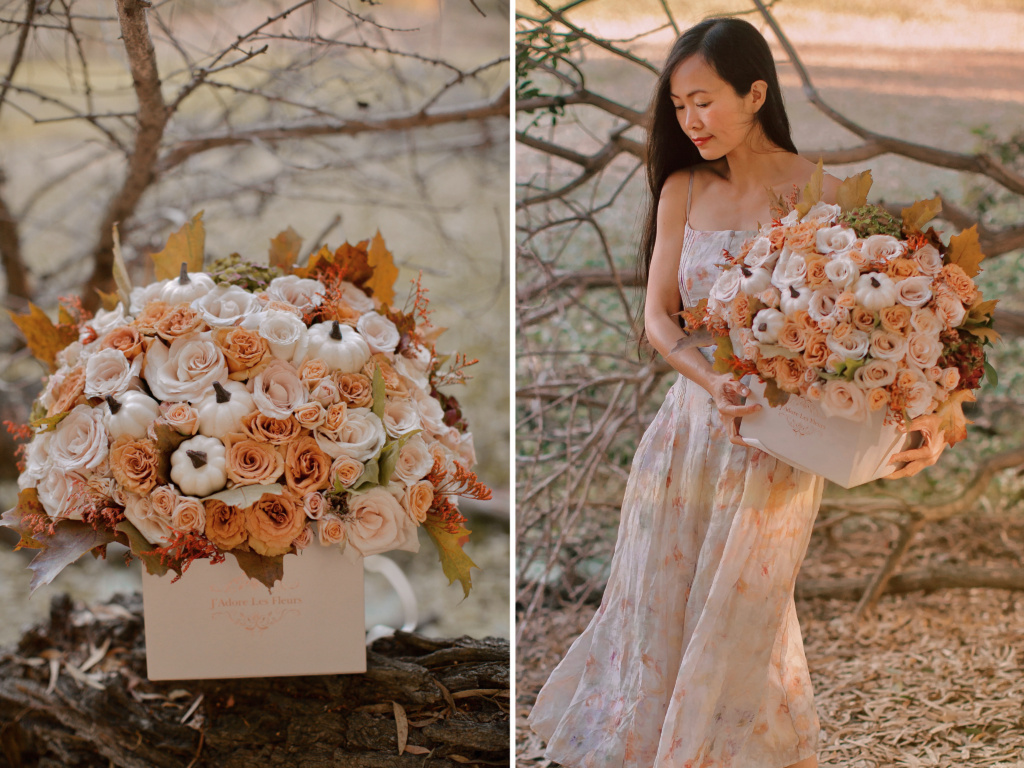 JLF Seasonal Harmony is a delightful fusion of autumn's warm and earthy hues, beautifully presented in their signature JLF square box. Each bloom is thoughtfully chosen by JLF florists to reflect the changing colors of fall foliage, creating a harmonious blend of textures and shades.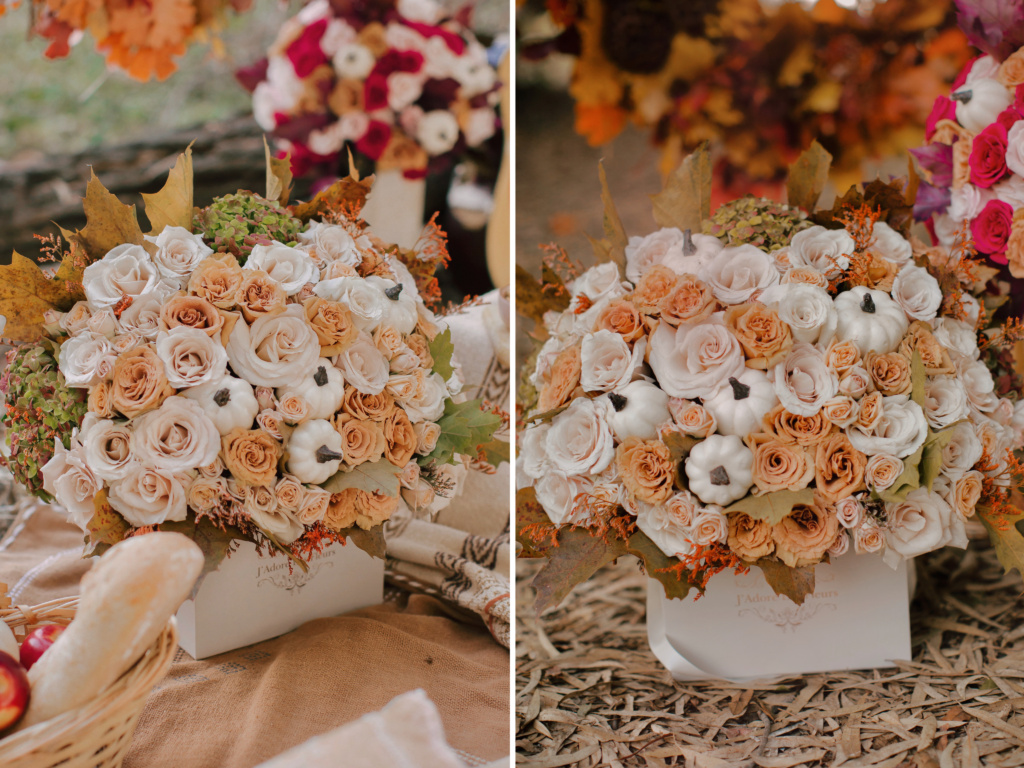 This arrangement not only captures the essence of the season but also adds a touch of whimsical charm with mini pumpkins, making it the perfect centerpiece for your fall celebrations. Not only this arrangement will make a great focal point for any room in your home during the fall season, it also makes a stunning gift that will leave a lasting impression.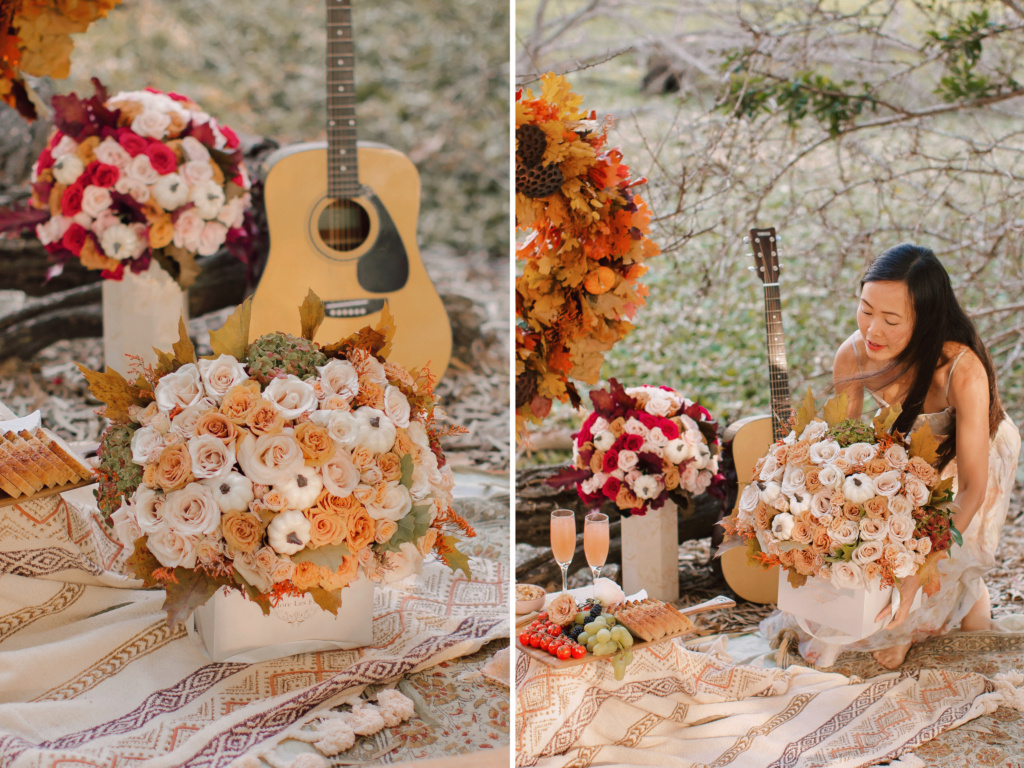 JLF Toffee And Beige Rose Medley
If you are planning a vintage themed fall gathering with muted tones and a nostalgic palette, you will love the stunning hue of JLF Toffee and Beige Rose Medley.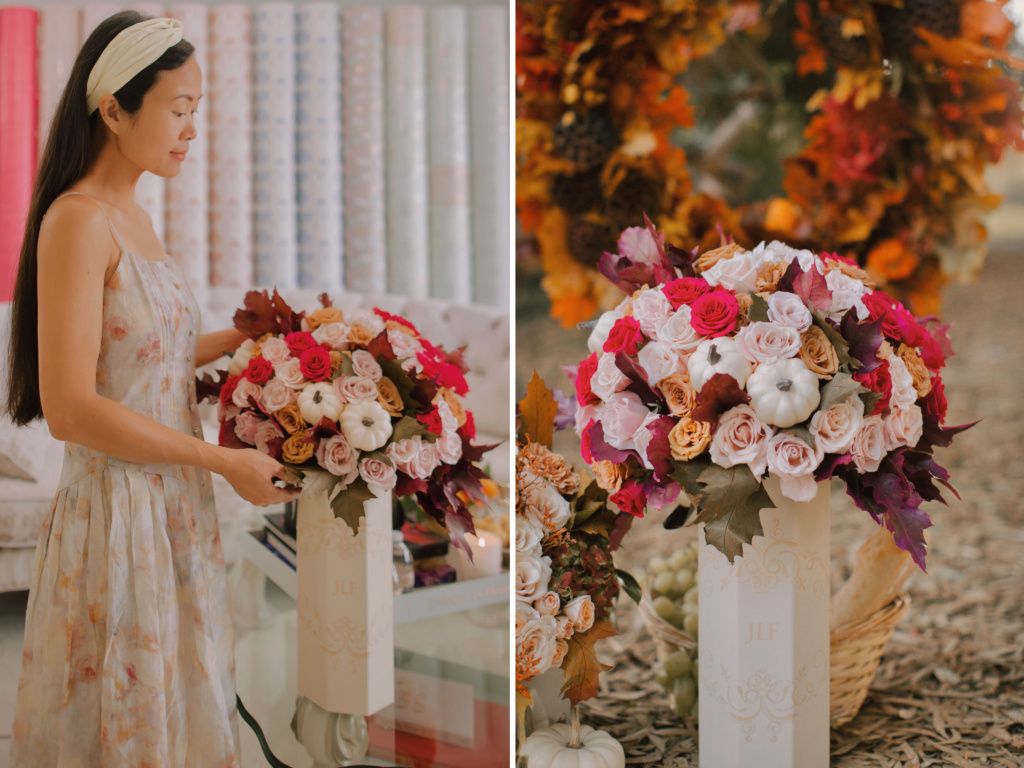 Most often, when we think of fall flowers, we think of oranges, yellows, and red, but with this arrangement JLF wants to embrace the softer side of the season by integrating some unexpected toffee roses to lighten the weight of the warm autumnal tones.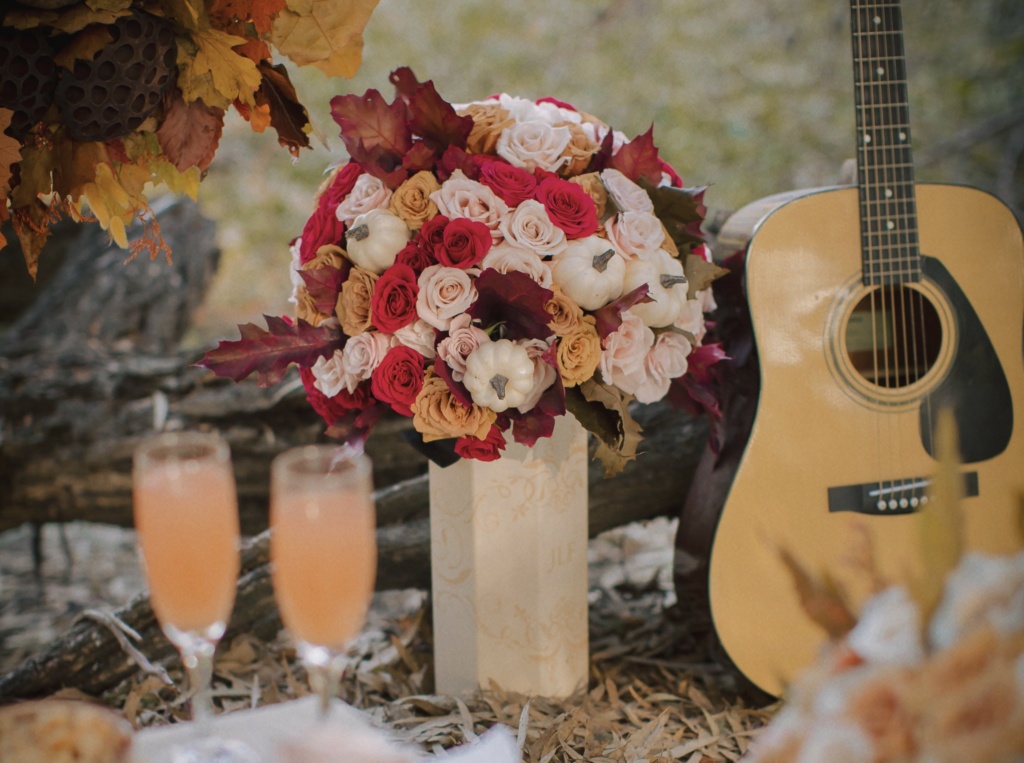 So what is a toffee rose? The toffee rose is a beautiful vintage looking rose that has a unique creamy caramel colour and opens to reveal a very full and lush rose with a large head size compared to many other rose varieties. They are a very high-quality designer bloom.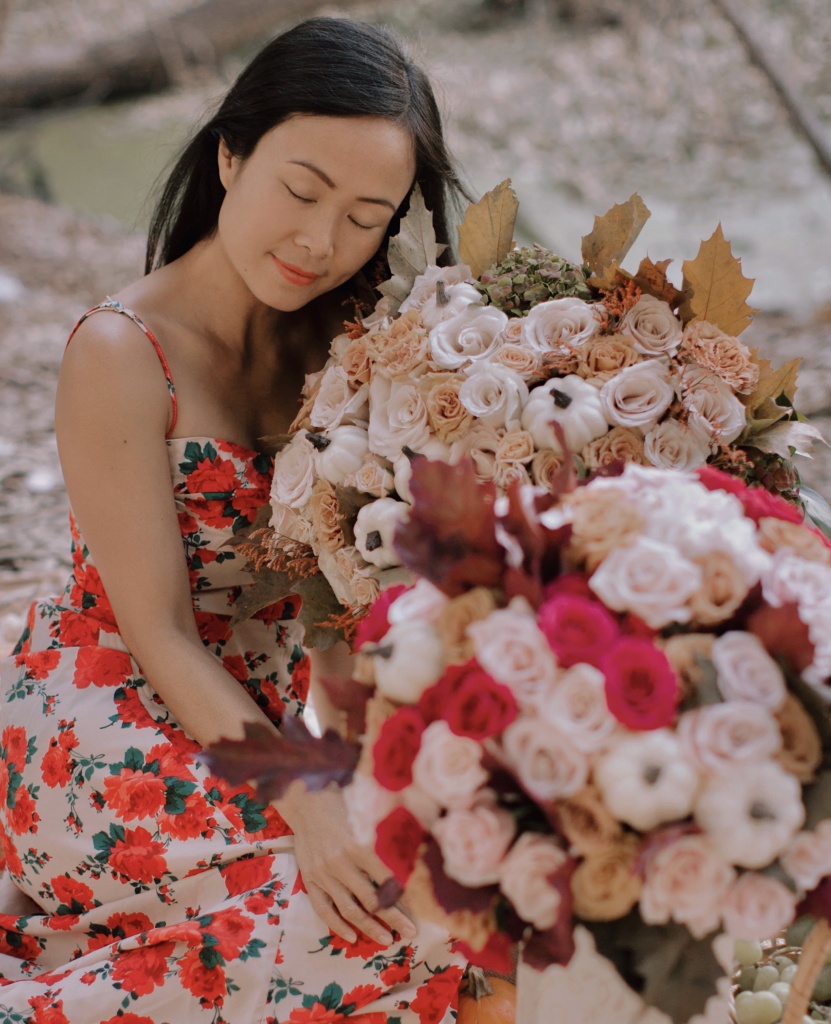 The toffee roses add a touch of warmth and sweetness, while the quicksand beige roses provide a delicate, neutral contrast. Together, they create a harmonious blend that's perfect for both traditional and contemporary settings.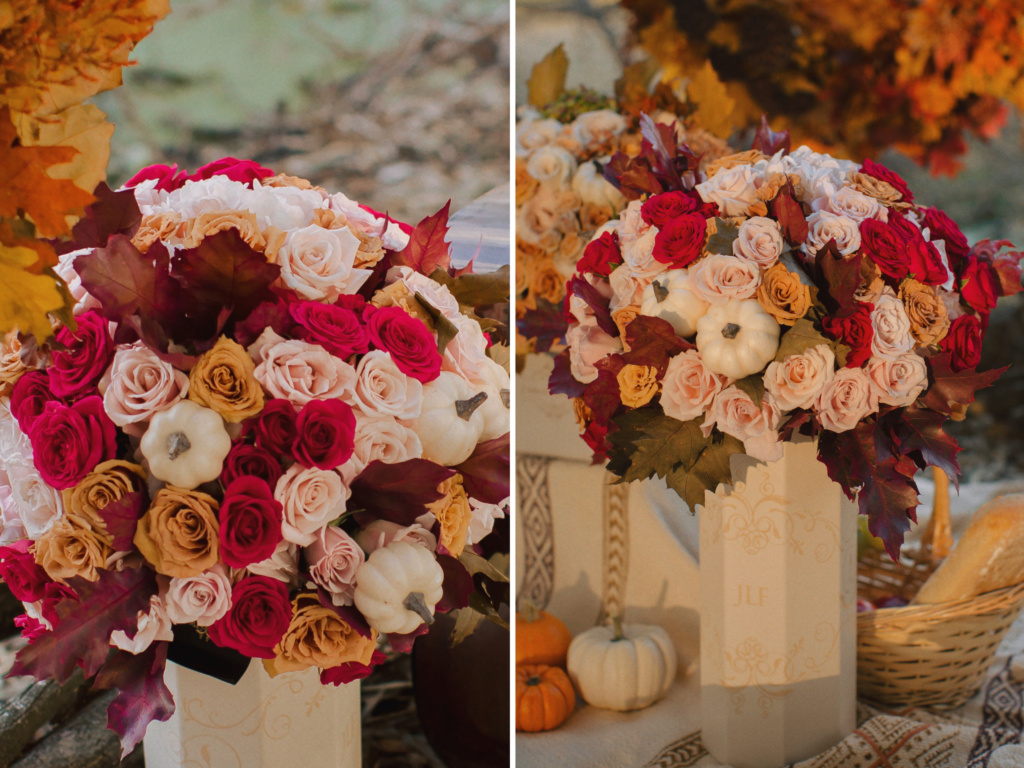 Final Words
If you are in Los Angeles or OC area, I highly recommend J'Adore Les Fleurs who make a lush and prestigious statement by taking floral arrangements to another level.  J'Adore Les Fleurs succeeded in combining the style of Parisian packaging and branding by delivering luxurious flowers in their signature gift boxes, giving birth to the first flower boutique to do such arrangements in Los Angeles. Their floral designs are more than just arrangements; they are a symphony of colors, textures, and scents that evoke emotions and awaken the senses.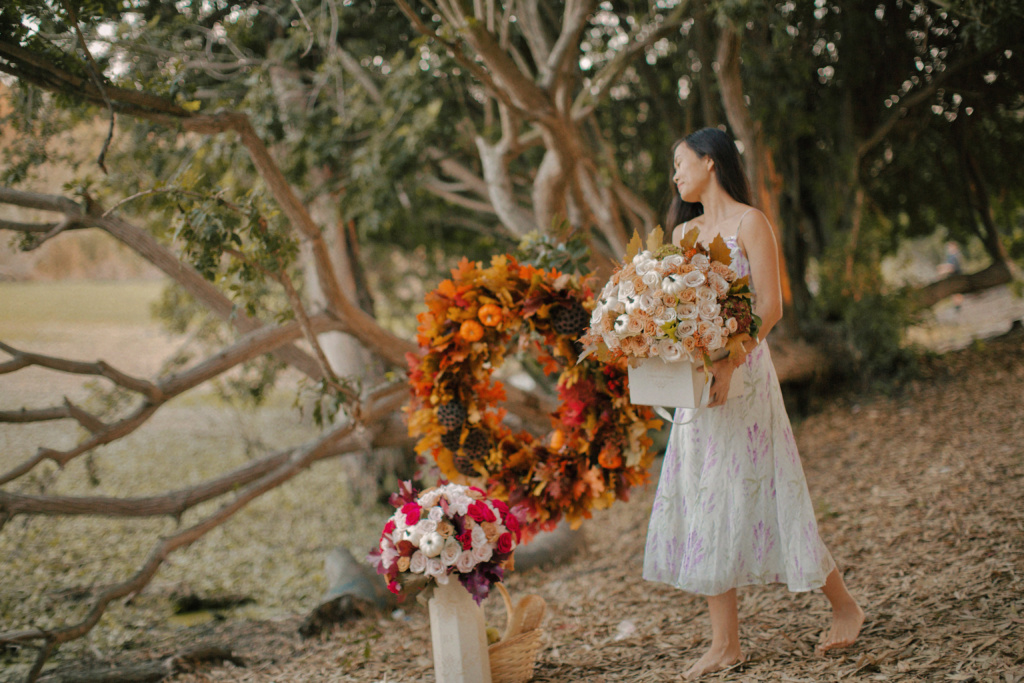 For this holiday, add an extra special luxury touch to your fall decor or your Thanksgiving dining table with JLF perfect arrangements to fit the grateful mood! Whether it's a fall gathering or an expression of gratitude, JLF creations really speak the language of the heart.
***Thank you to J'Adore Les Fleurs for kindly sponsoring this post. All opinions are 100% honest & completely my own.