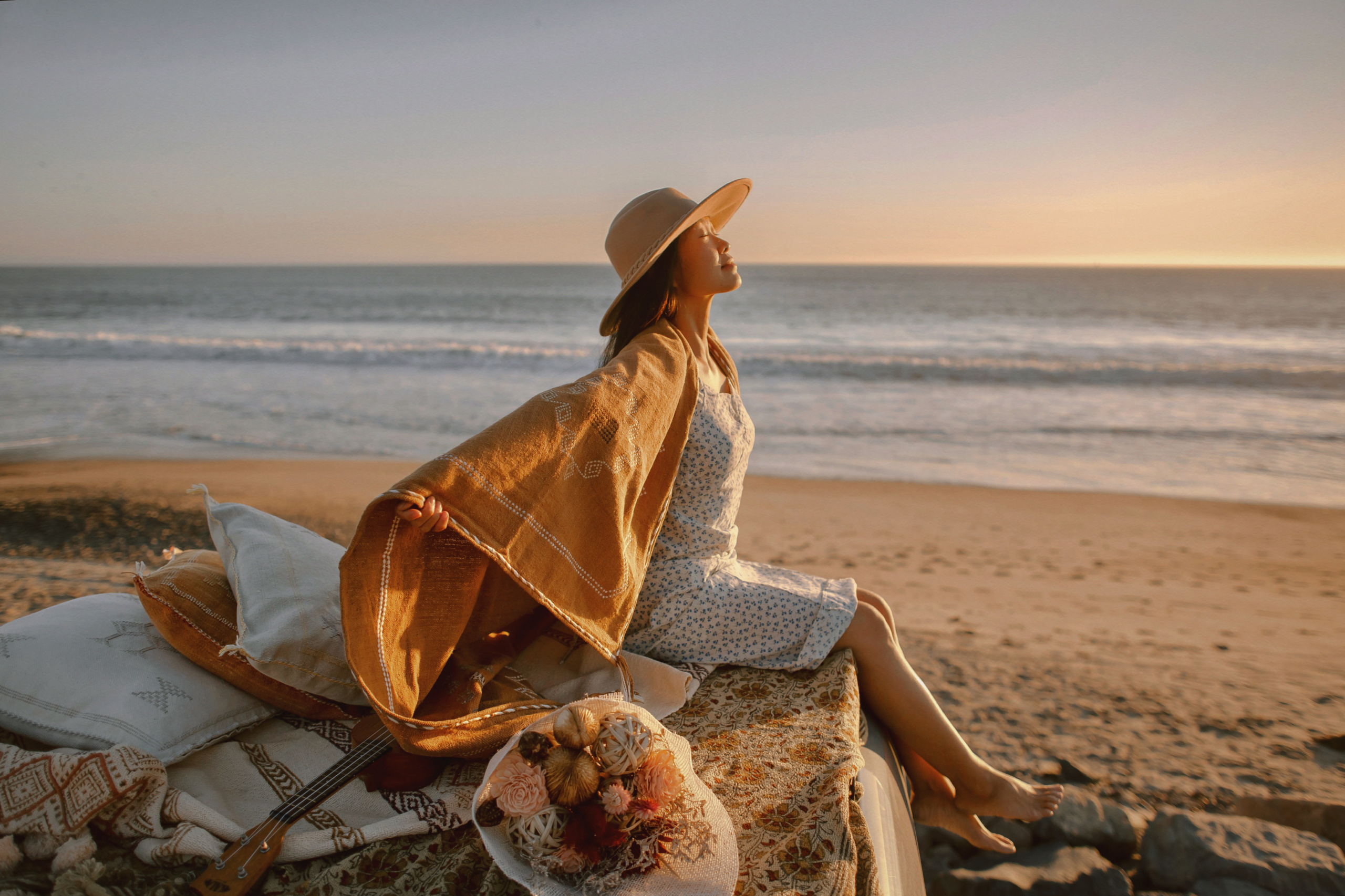 I love finding unique boho accessories for vanlife that add some colors and home comforts to our campervan (fairy lights, crochet blankets, vases of dried flowers, macrame hanging planter..). And one of our vanlife decor must-haves is a good boho picnic rug. Whether we're having a sunset picnic, a beach day, or a night in watching movies, boho rugs really add to both our comfort and enjoyment of the activity. But it's really challenging to find a good rug that was durable and lovely to look at; I have gone through my fair share of cheap store bought picnic rugs and they're kind of the worst. They are super thin, made of cheap materials, and just plain-looking. That's why I'm so happy to find Wild Throw Co. Their rugs are crafted from 100% natural cotton, handmade by skilled artisans in India, and designed to last a life time. These days I'd much rather invest in a higher quality item and have it forever; boho rugs are no exception.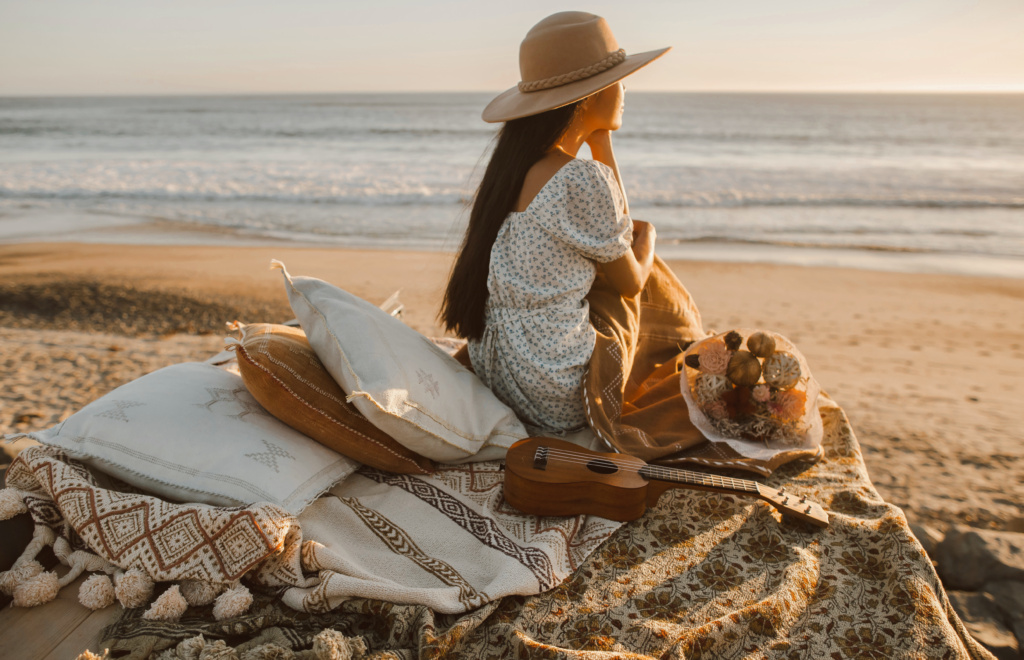 In this blog is my full review of Wild Throw Co. rugs and cushions.
I'm totally in love with Wild Throw Co. boho rugs! Their rugs are rich in texture, bold in patterns, and designed for those who yearn to wander free. These rugs are meticulously trimmed, embroidered, sewn, and tassels intricately woven by hand. Their intricate embellishments and natural cotton composition bring a touch of bohemian style to any setting.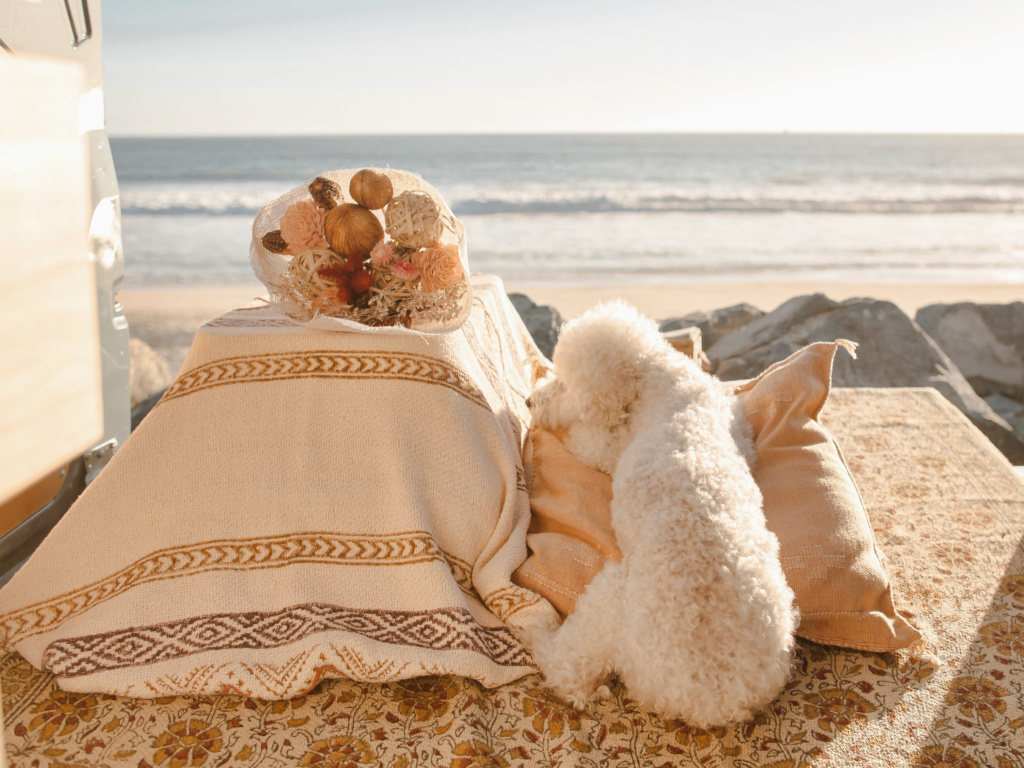 Wild Throw Co. pride themselves on the high quality materials that they use so that their products can be cherished for a lifetime. Their rugs are made from 100% natural cotton, making them durable, long-lasting, and sustainable. And as an added bonus, all their rugs are washable: gentle hand washing or delicate cycle machine-wash. It means cleaning is a breeze when life in the van gets messy.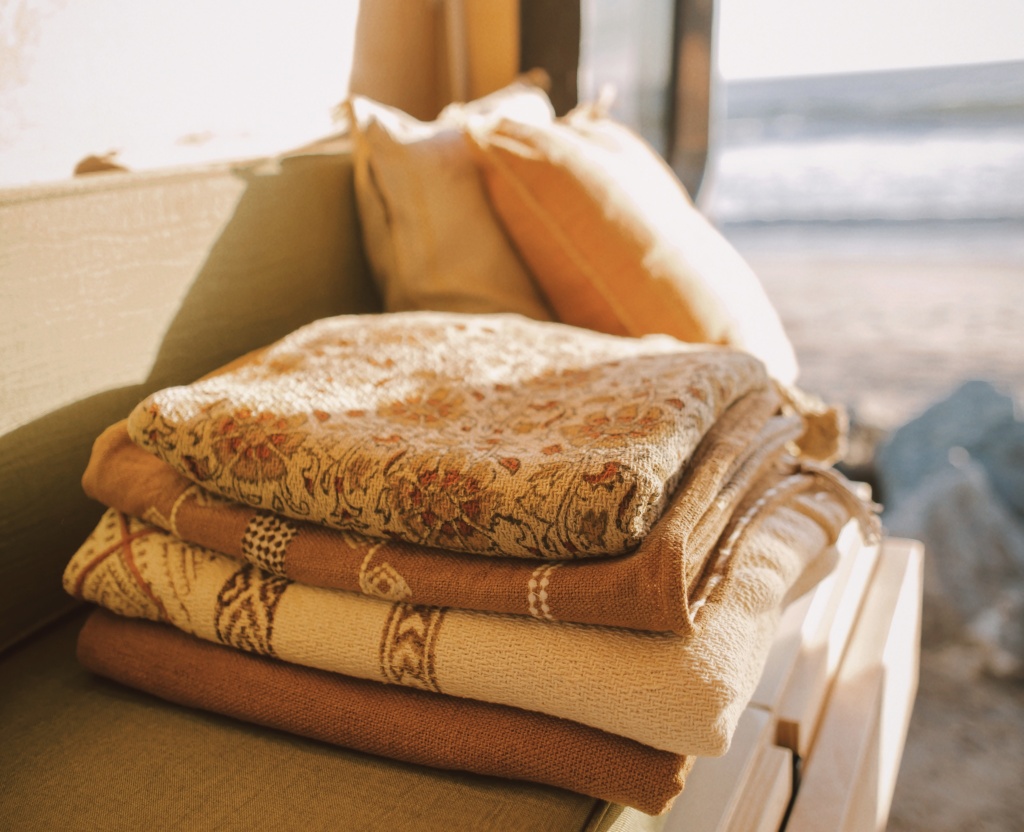 Handmade by skilled artisans in India and dyed with natural plant matter, each rug showcases the beauty of traditional craftsmanship. As they are lovingly handmade, each one possesses its own distinct character, making it a one-of-a-kind piece of art.
One of our favorite rugs from Wild Throw Co. is the Wild Tawny Rug; this boho throw rug design features geometric motifs in earthy tones, ideal for giving a room a rustic feel, for connecting spaces and bringing a sense of timelessness.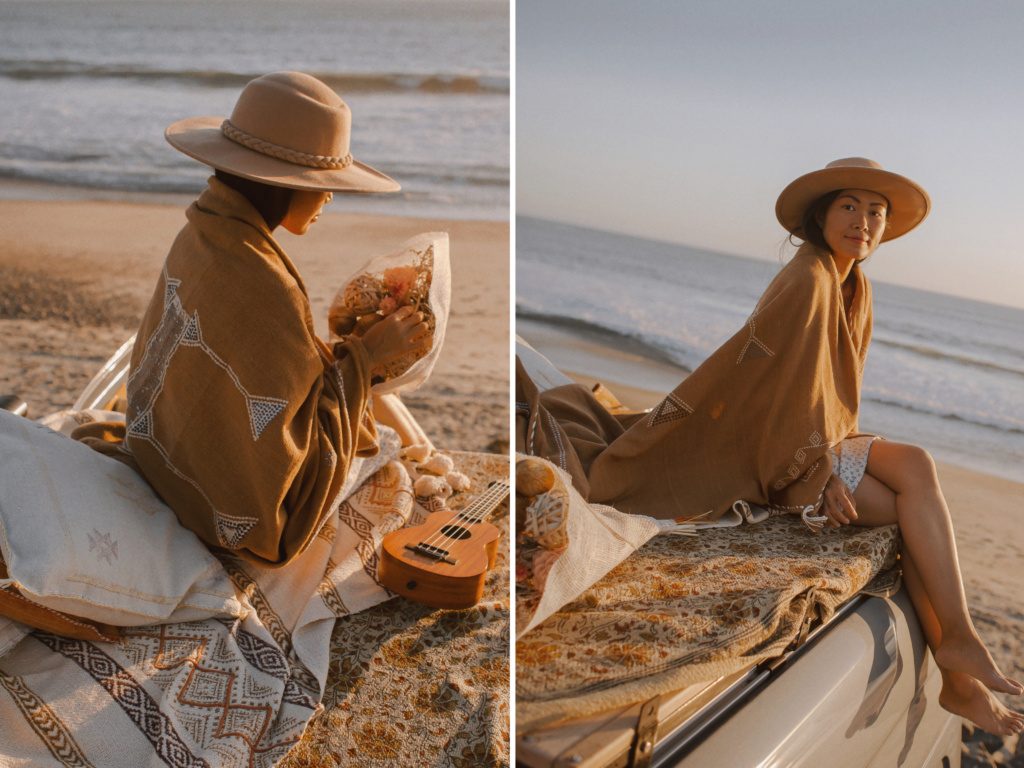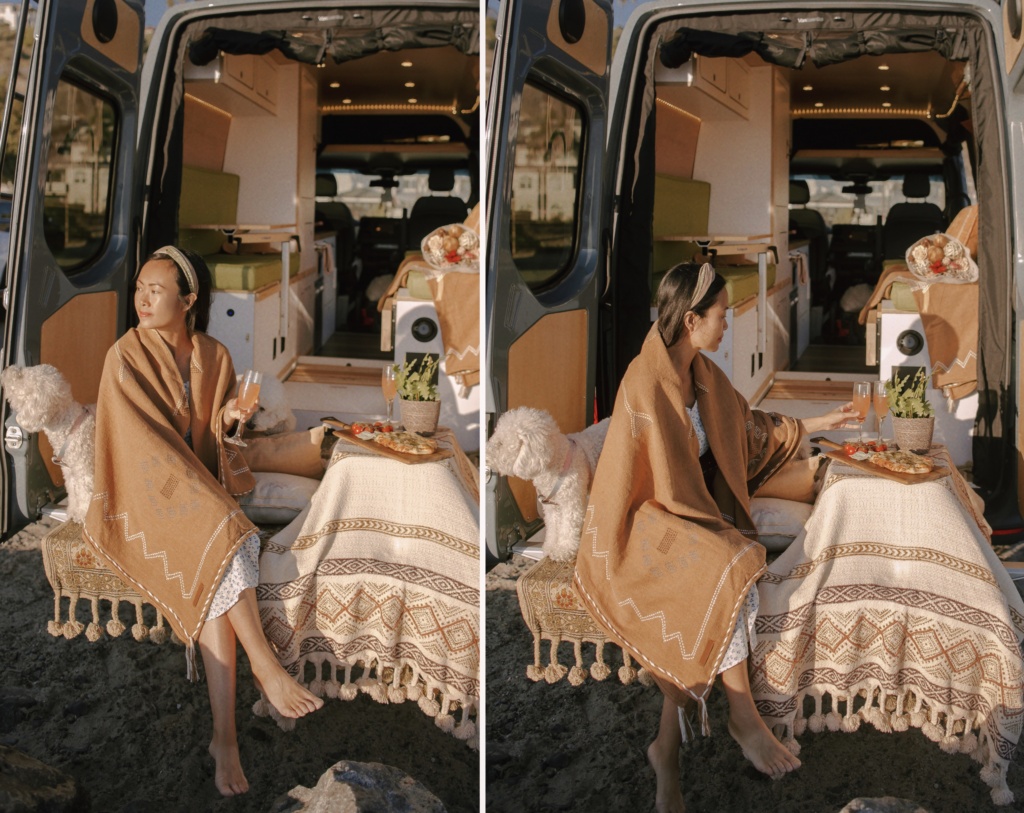 I love layering the Wild Tawny with the Wild Golden rug; its Cream shade, exudes a sense of calm and nature-inspired tranquility to the surroundings.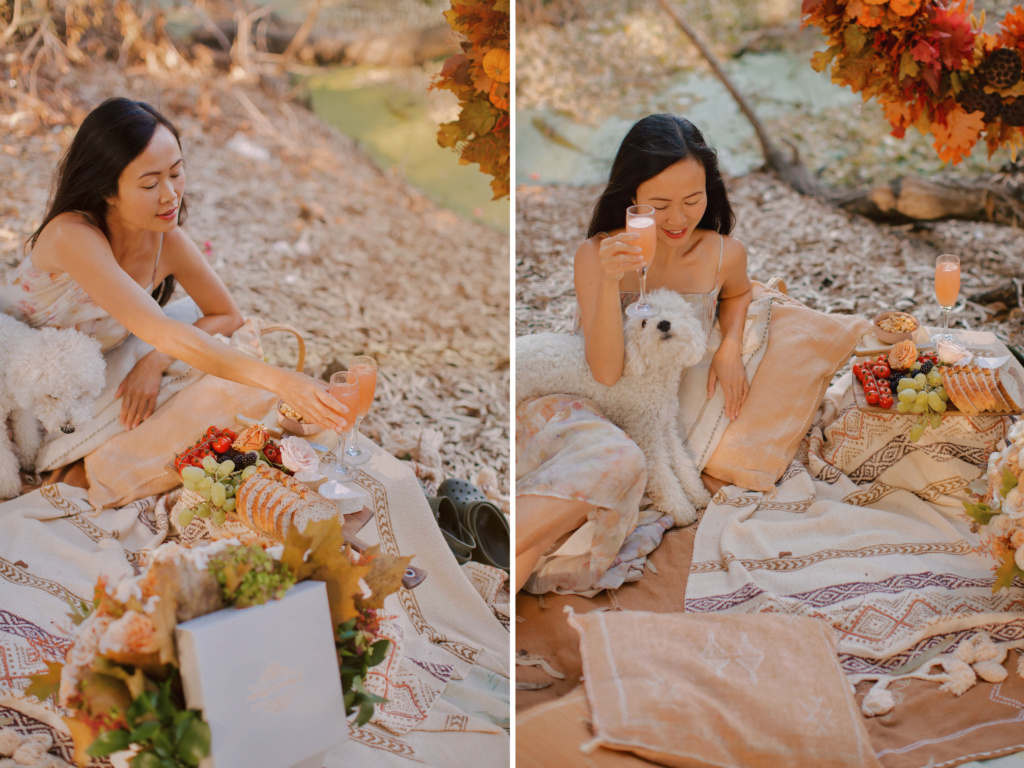 Next, what really appealed to me is that they also sell the macrame carry straps for their rugs. As someone who always has to carry a lot of things to set up for outdoor photoshoots, being able to sling the boho rug over my shoulder earns bonus points from me.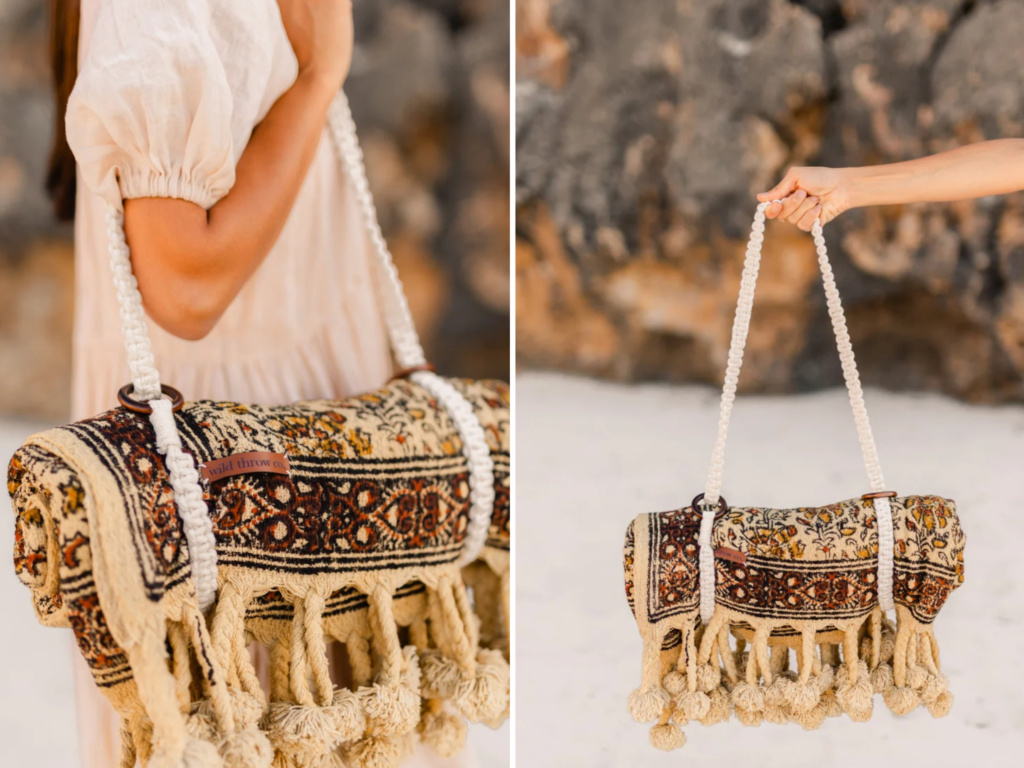 To create that rich layered effect for my picnics, I also use Wild Throw's Cactus Silk Throw Pillows. Whether placed on our bed or outdoor picnic setup, these throw pillows infuse a touch of Moroccan charm into our surroundings.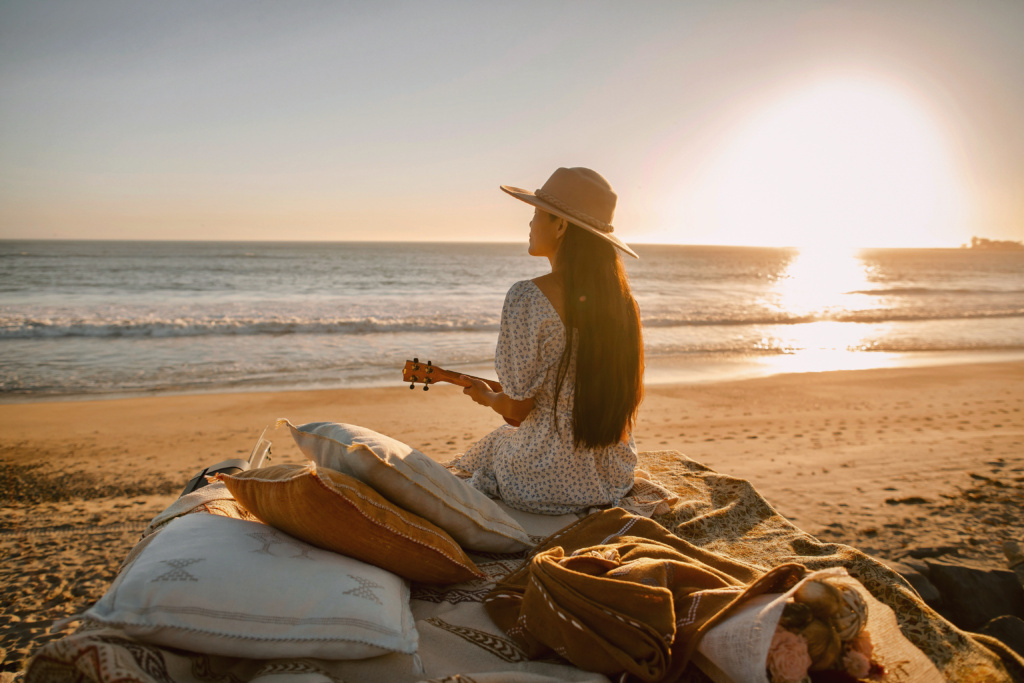 Crafted from natural fibers harvested from the Sahara Agave cactus and handmade in Morroco, these pillows bring a touch of rustic charm and celebrate the splendor of the desert. These pillows are designed to pair perfectly with their matching rugs.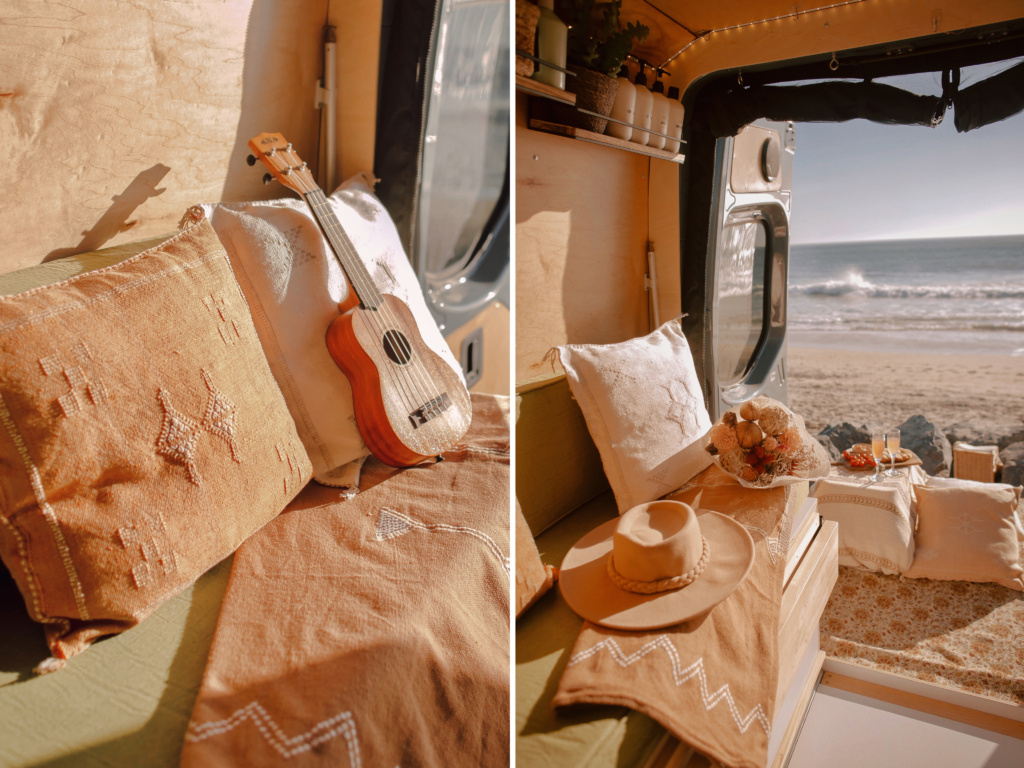 In my opinion Wild Throw boho rugs are the best boho rugs out there. Beyond the aesthetics, these boho picnic rugs are just so versatile. You can use them for pretty much anything – refining your home's ambiance, planning a picnic, or adding comfort to your bed.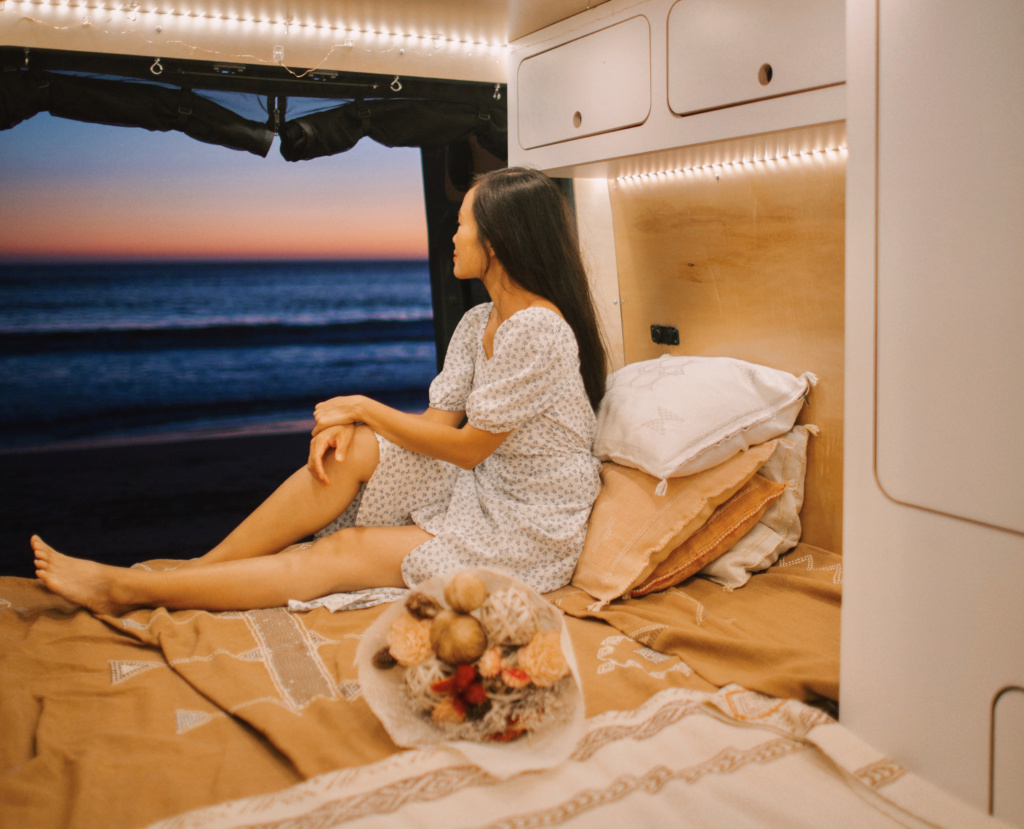 Their boho pieces will add color, texture and a well-travelled, wanderlust feel to your space. Adding character without compromising on sophistication is the sign of a good quality boho rug.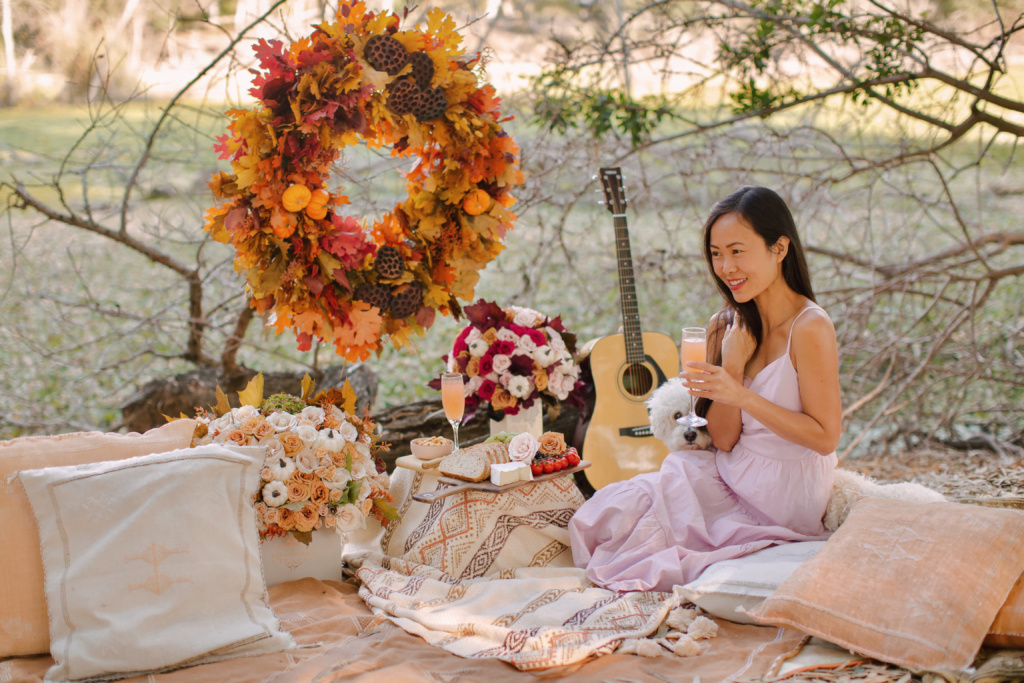 The boho look is all about timeless style and classic charm with a nomadic influence. Whether your tiny home on wheels is decidedly boho, or you'd just like to incorporate a bohemian statement into a more minimal layout, I highly recommend adding Wild Throw Co. rugs and cushions to liven up the ambiance. They are absolutely amazing… something that is beautiful and that you will cherish for a life time, something that you are proud to own.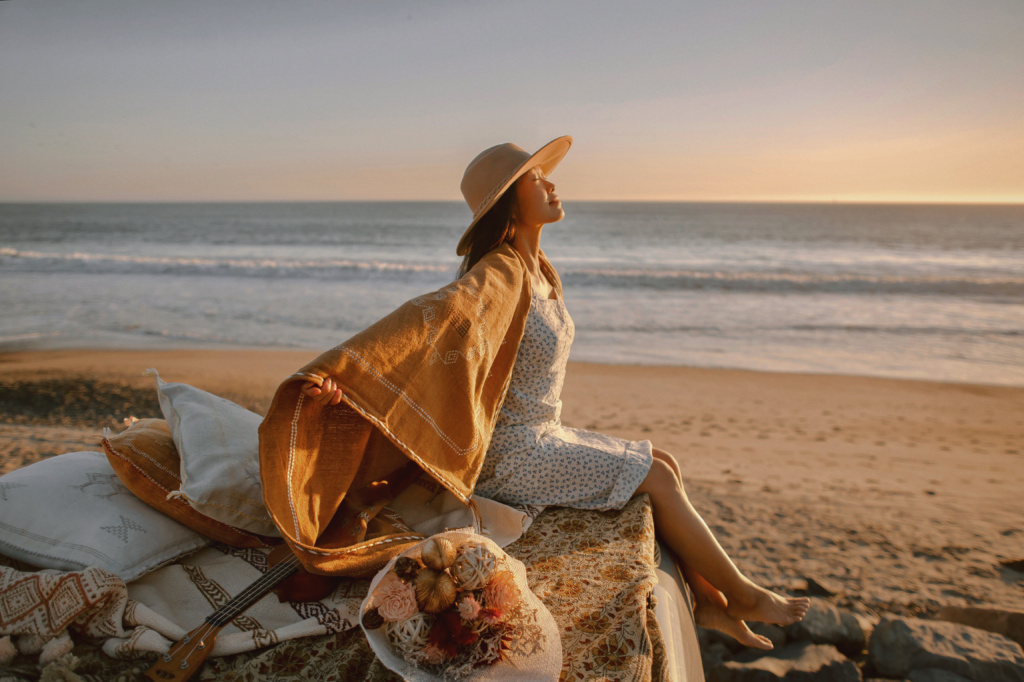 So from the tops of mountains to the sandy shores, let us go on a adventure, let us go and have a picnic…
Thank you to Wild Throw Co. for kindly sponsoring this post. All opinions are 100% honest & completely my own.