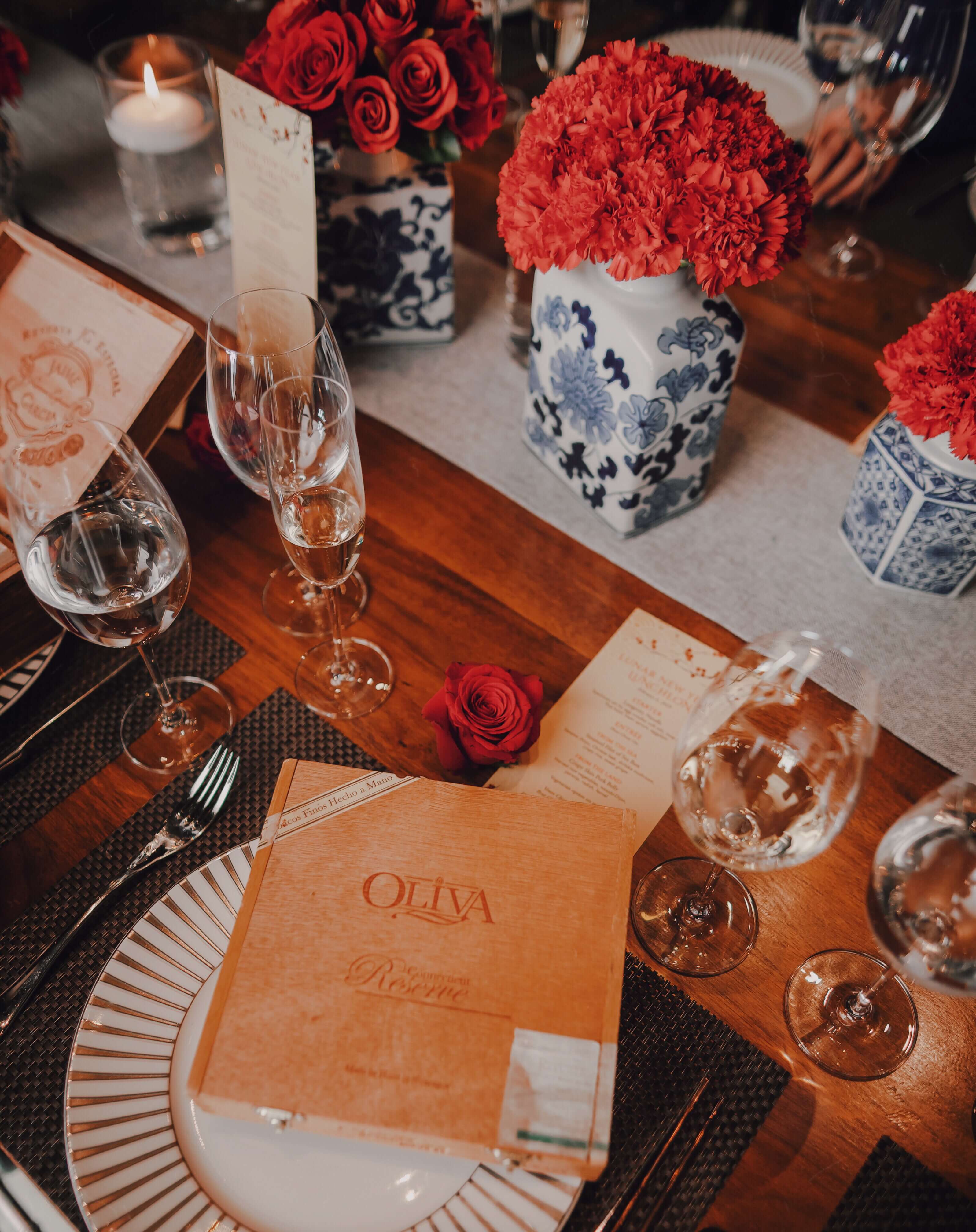 Lunar New Year 2019 Luncheon: AnQi by House of An
South Coast Plaza is ringing in the Year of the Pig with a celebration filled with exciting family-friendly experiences, unique exhibits, and a one-of-a-kind spectacular Year of the Pig centerpiece in Jewel Court from January 31 through February 18. Now on its 9th year, South Coast Plaza's 20-day Lunar New Year festivities are the largest of any retail center on the West Coast, drawing visitors from Southern California and abroad.
I had an honor to be invited to their Lunar New Year Luncheon at AnQi by House of An. AnQi is a high-end restaurant with exciting modern décor and gourmet Asian fusion fare. The restaurant is honoring Lunar New Year with specially crafted menus symbolic of what this holiday means to those of us who celebrate it.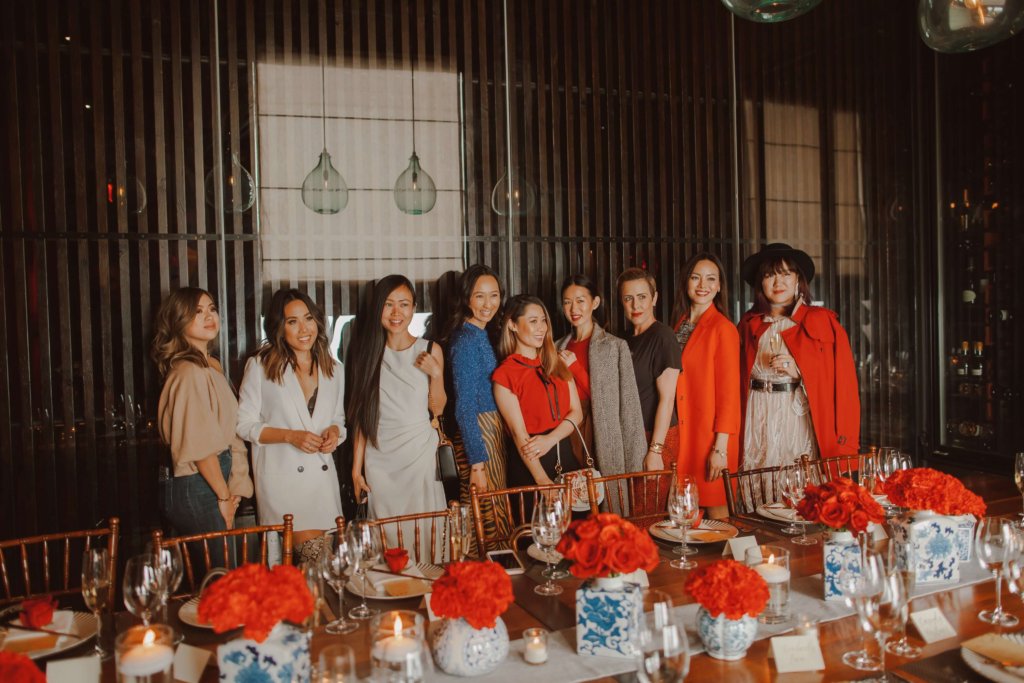 AnQi's glamorous and elegant atmosphere is inspired by Vietnamese decor adding contemporary elements. The decor of AnQi reflects the principles of Feng Shui and establishes red as the predominant color which expresses energy and prosperity. This restaurant is the perfect venue for your family to celebrate Lunar New Year.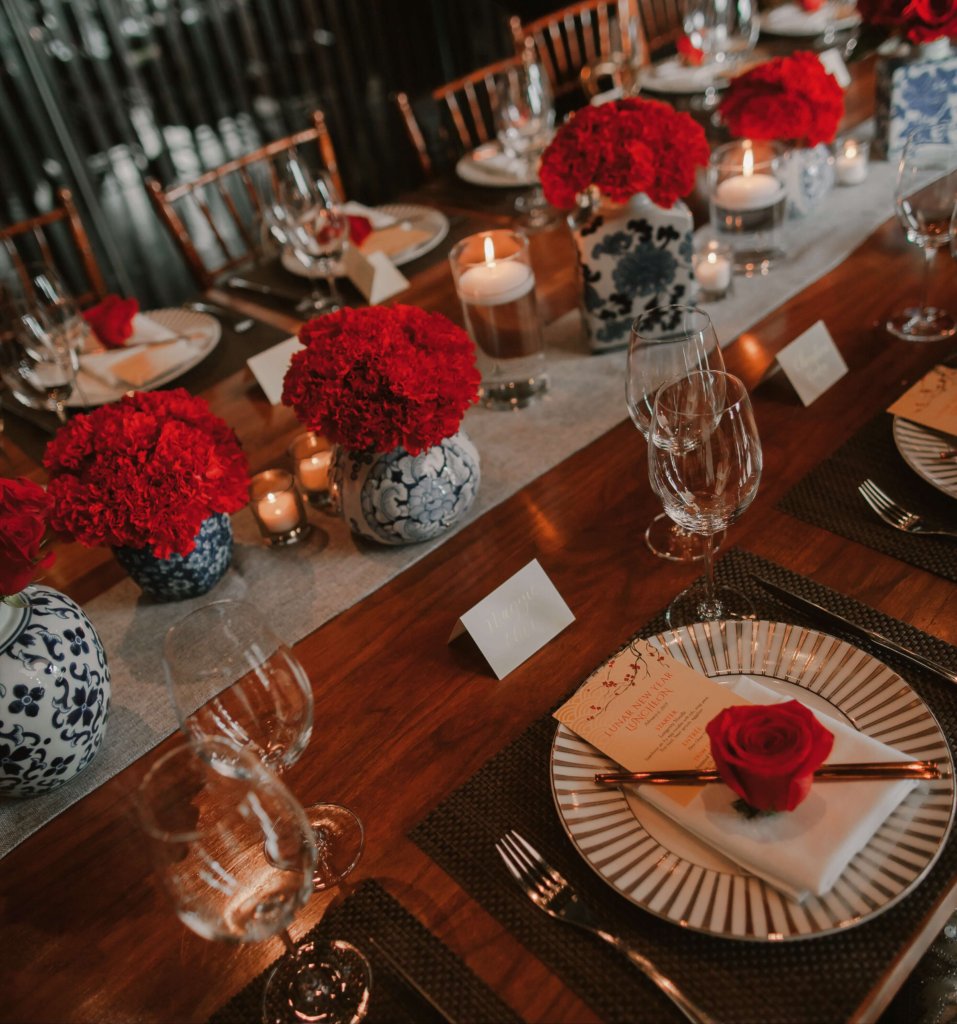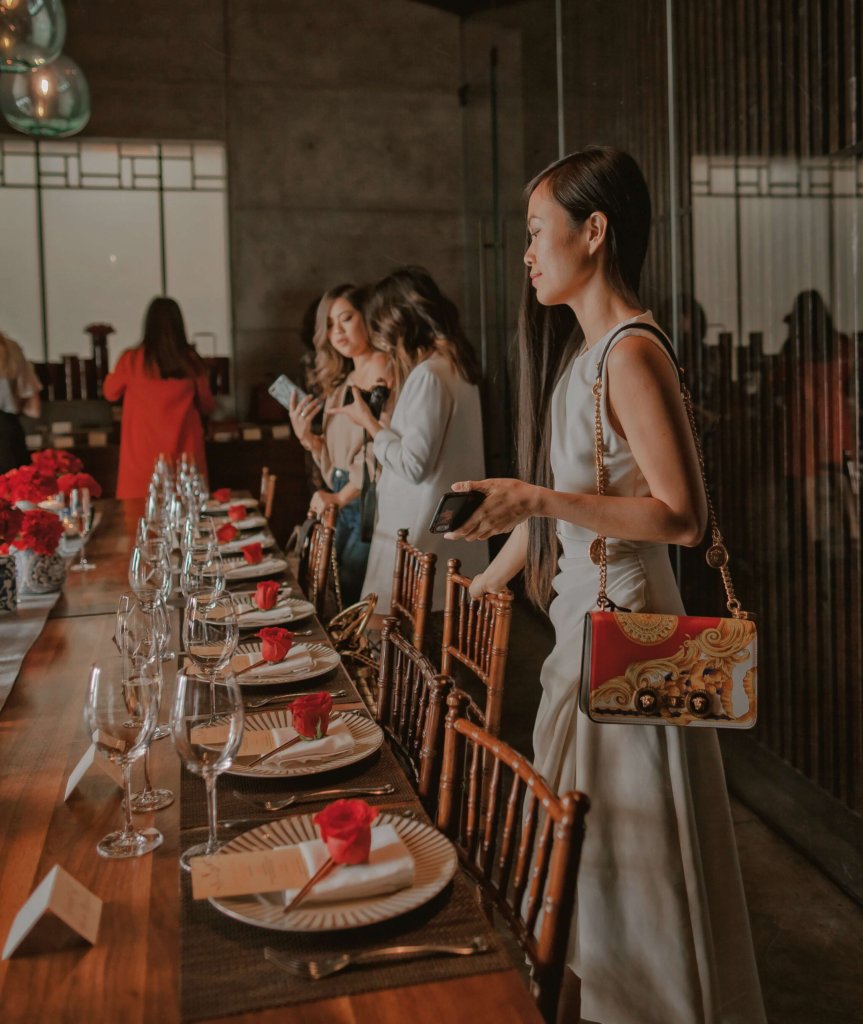 AnQi is now offering a prix fixe (or a la carte) menu designed with the principles of feng shui in mind.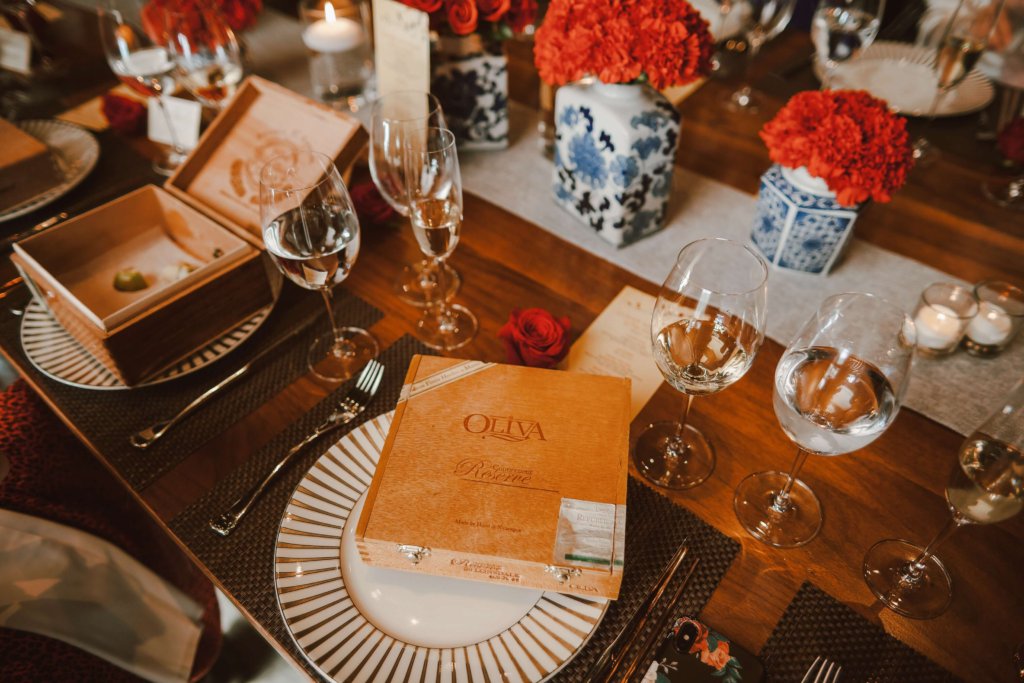 The starter dish is Longevity Noodle – Szechwan stir fry egg noodles with tofu, snap peas, Thai basil, bean sprouts and eggplant. Noodles are used a lot in Chinese culture especially to celebrate birthdays and it signifies health and longevity.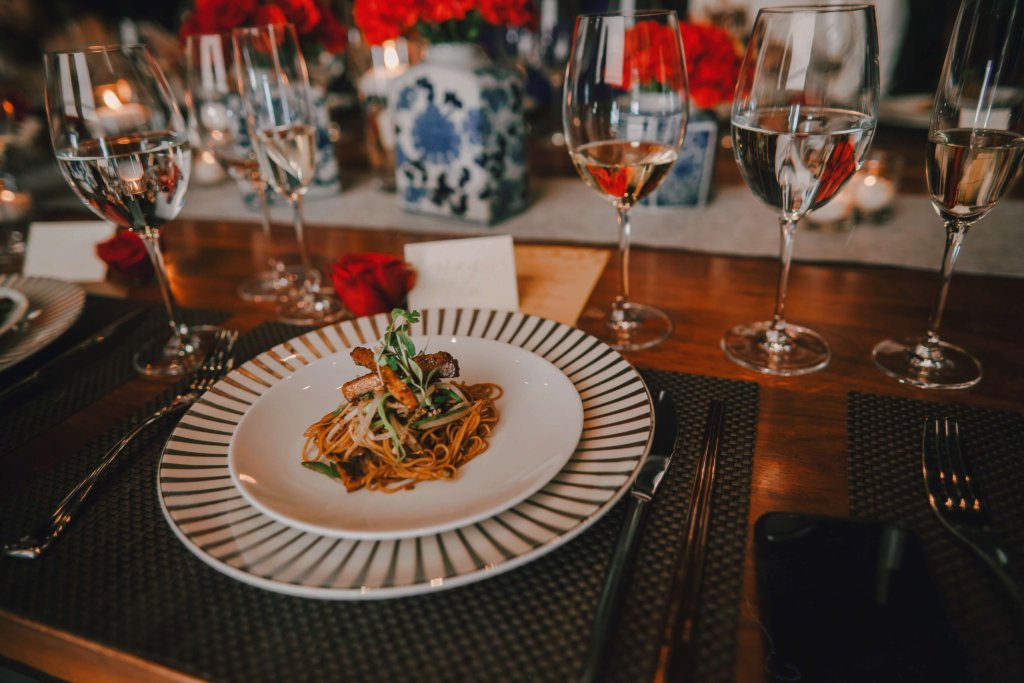 Since 2019 is the year of the pig, it is only fitting that one of the entree choices is Crispy Skin Pork Belly. Since I don't eat pork (I gave up on pork about a year ago), I opted our for the second choice – Steamed Fillet of Sea Bass. This dish is heavenly delicious and beautifully presented.
And we finished off with Bountiful Harvest – gingerbread custard and kumquat ice cream topped with mango, lychee, and dragon fruits – a subtly sweet dessert with beautiful colors that represents richness and abundance.
It was such a lovely celebratory dining experience. As in most Asian family traditions, the first day of Lunar New Year is reserved for the nuclear family. Children give their elders the traditional greetings before receiving the lucky money (Red Envelopes) from them in exchange. It's also the time to review family's tradition, show respect to elders and strengthen relationships between members. And during the next subsequent days, people visit relatives, friends, and colleagues. So I'm glad that we got to spend the second day of the new year with other influencers and South Coast Plaza social media team.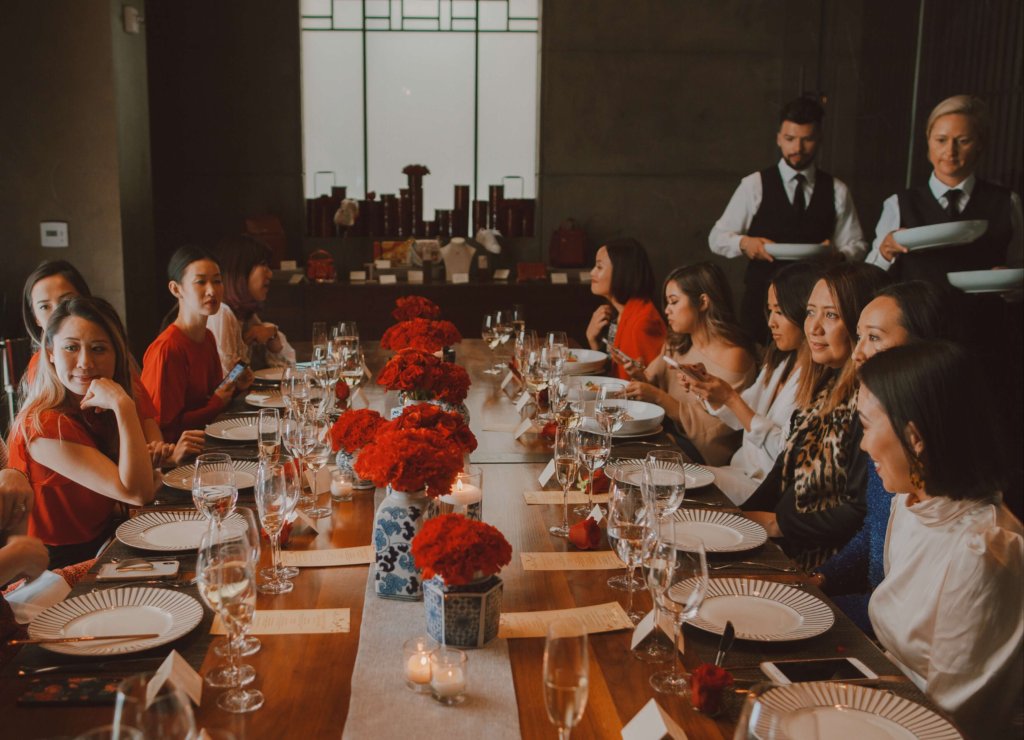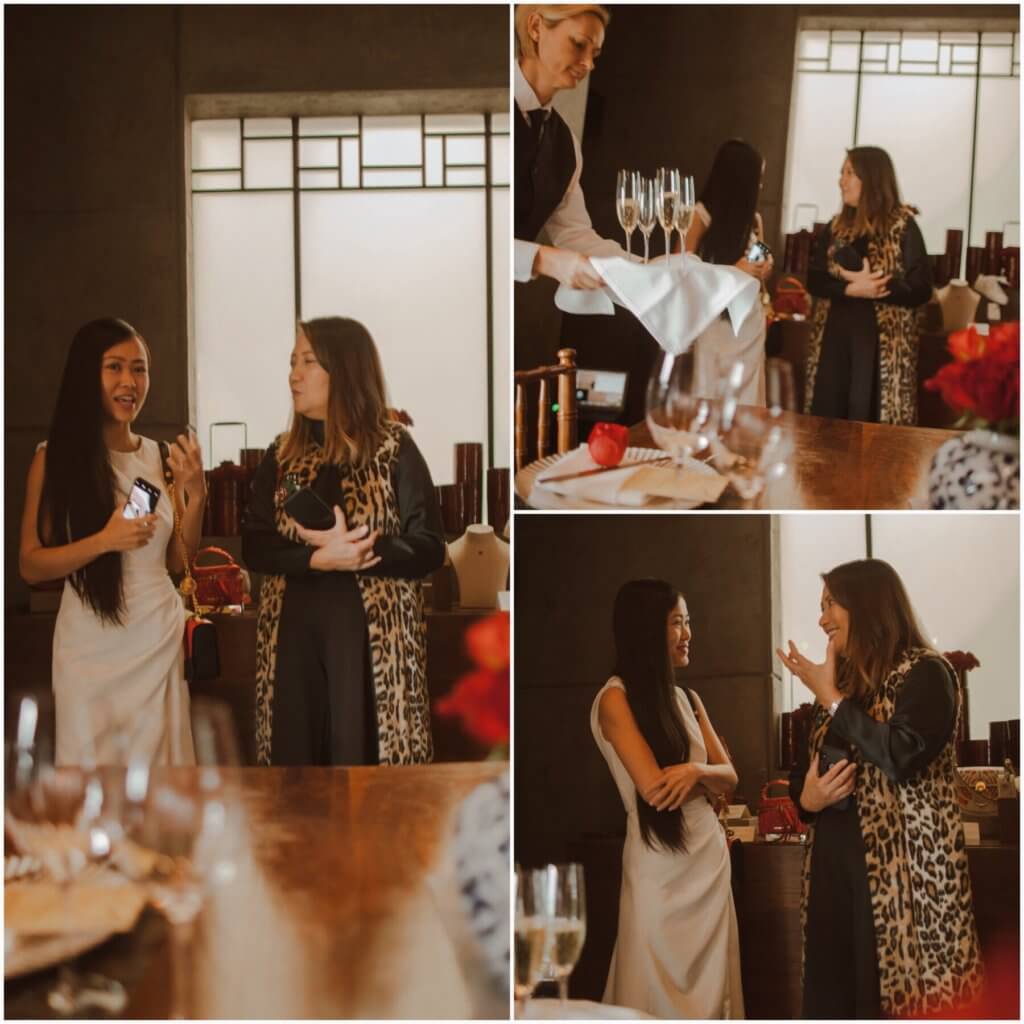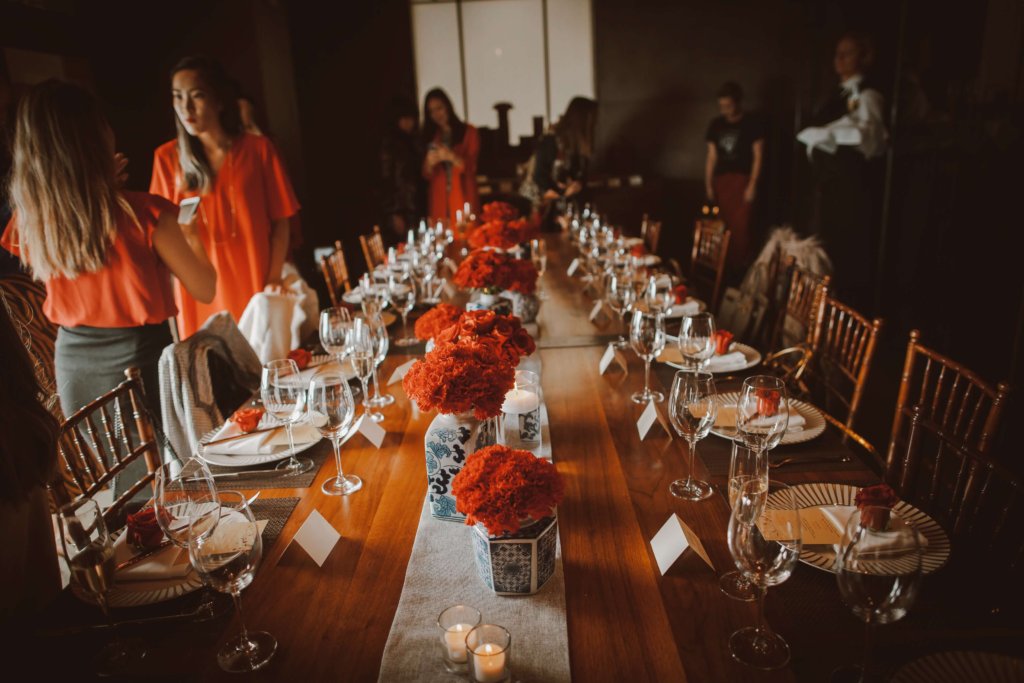 Bring your family to South Coast Plaza to celebrate a festive Lunar New Year. After enjoying the prosperity menu at AnQi, your family can enjoy traditional cultural performances, live entertainment, and crafts and activities for the whole family at South Coast Plaza. Many of the stores sell Lunar New Year-inspired merchandise like this gorgeous Versace bag.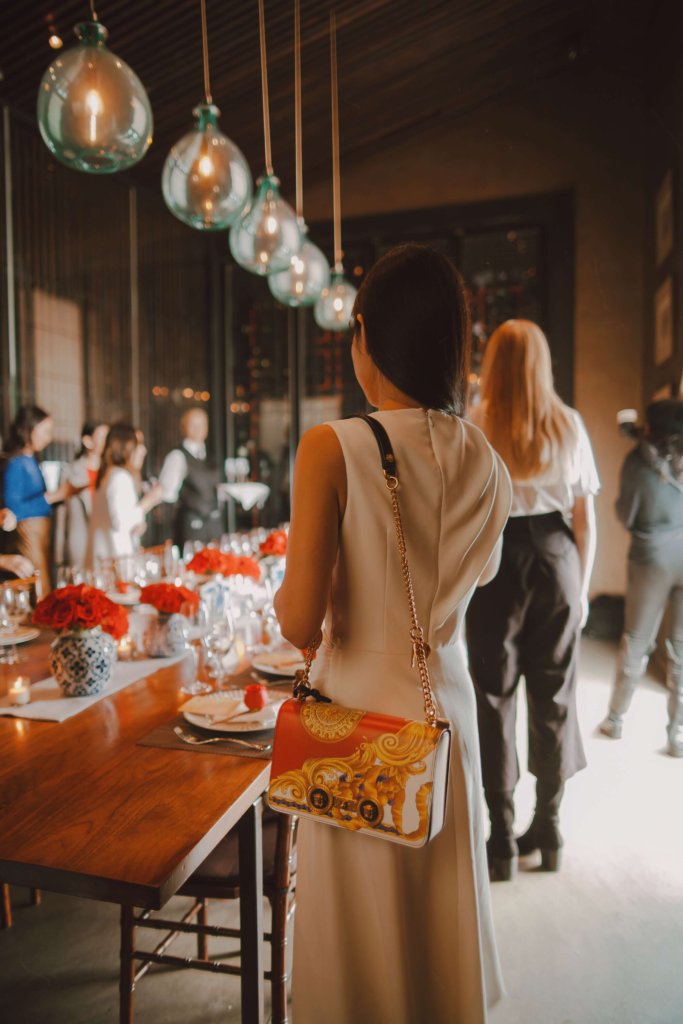 Versace celebrates the Lunar New Year 2019, the Year of the Pig, with a special limited edition collection. The hand-drawn print on my bag is inspired by the protagonist of the 2019 Lunar New Year. The print is enriched with classic Versace details in a gold tone – the Barocco, Medusa and coins depicting the start of the Year of the Pig.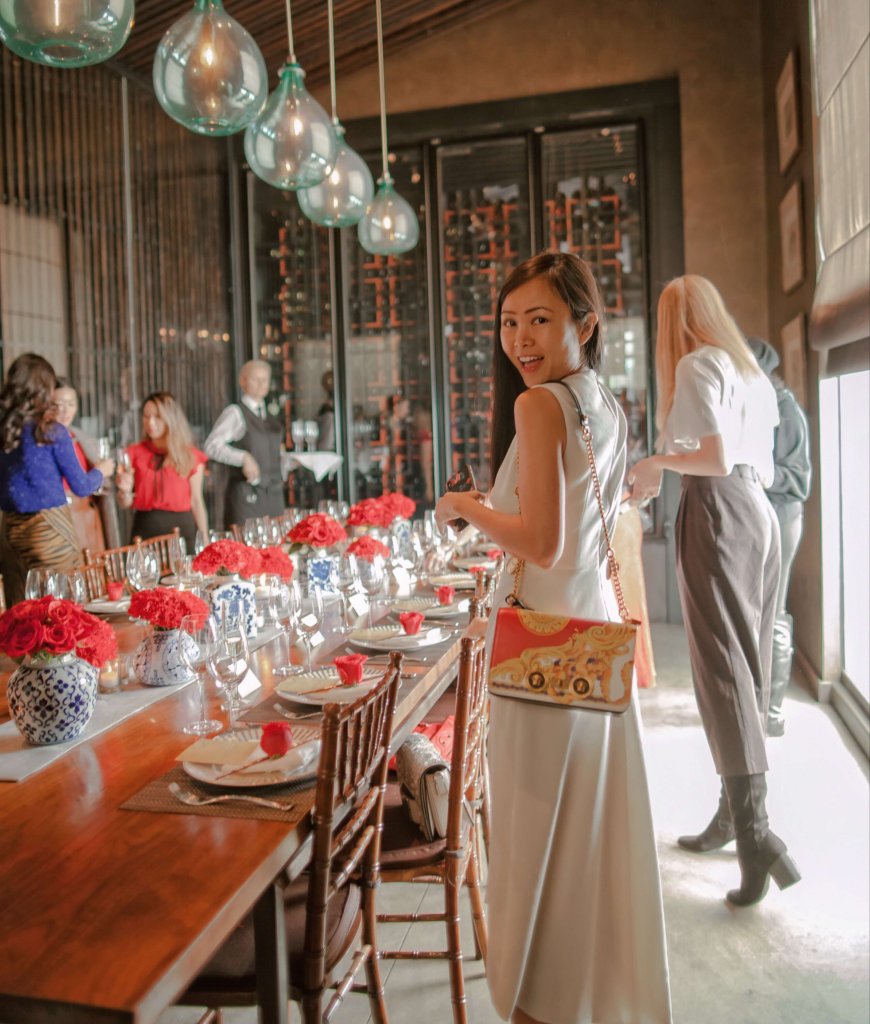 With more than 250 unique boutiques, designer retailers and nearly 30 restaurants under one roof, you can spend the day shopping with your family at South Coast Plaza. From January 31 through February 18 all of the boutiques offer special products and collections; customers will also receive a South Coast Plaza limited-edition gift with a minimum purchase, and you can enter their contest for a chance to win prizes from their luxury boutiques. There will be a variety of weekend entertainment during Lunar New Year including traditional performances such as the lion dance, lantern making, and Chinese calligraphy demonstrations. Getting into the festive mood will be easy with the dazzling Year of the Pig decorations throughout South Coast Plaza.
Outfit Details:
Dress by Christian Siriano
Versace Lunar New Year Icon Shoulder Bag
****Thank you to South Coast Plaza for kindly sponsoring this post. All opinions are 100% honest & completely myown.