My Top 15 Photography Spots in LA
My picture of the Infinity Mirrored Room inside the Broad got lots of comments/likes on Instagram/Facebook and many of my friends are curious about this beautiful place. I think it would be useful for my readers to know not only about the Broad Museum, but also about some of the amazing photography spots in LA. In this note I will share with you 15 of my favorite locations for photography, engagement/pre-wedding and fashion photoshoot.
1. The Infinity Mirrored Room, the Broad Museum
Located on the first floor of the Broad Museum is Yayoi Kusama's Infinity Mirrored Room. This experiential artwork has extremely limited capacity, accommodating one visitor at a time for about a minute, and requires a separate same-day reservation which ticket holders are able to reserve, pending availability, after arrival at the museum. Time in the Infinity Mirrored Room cannot be reserved in advance; however you can start planning your visit to the Broad by going online and reserve tickets for the museum entrance. Once you enter the museum, you get in line for the Infinity Mirrored Room which only takes about 30 mins.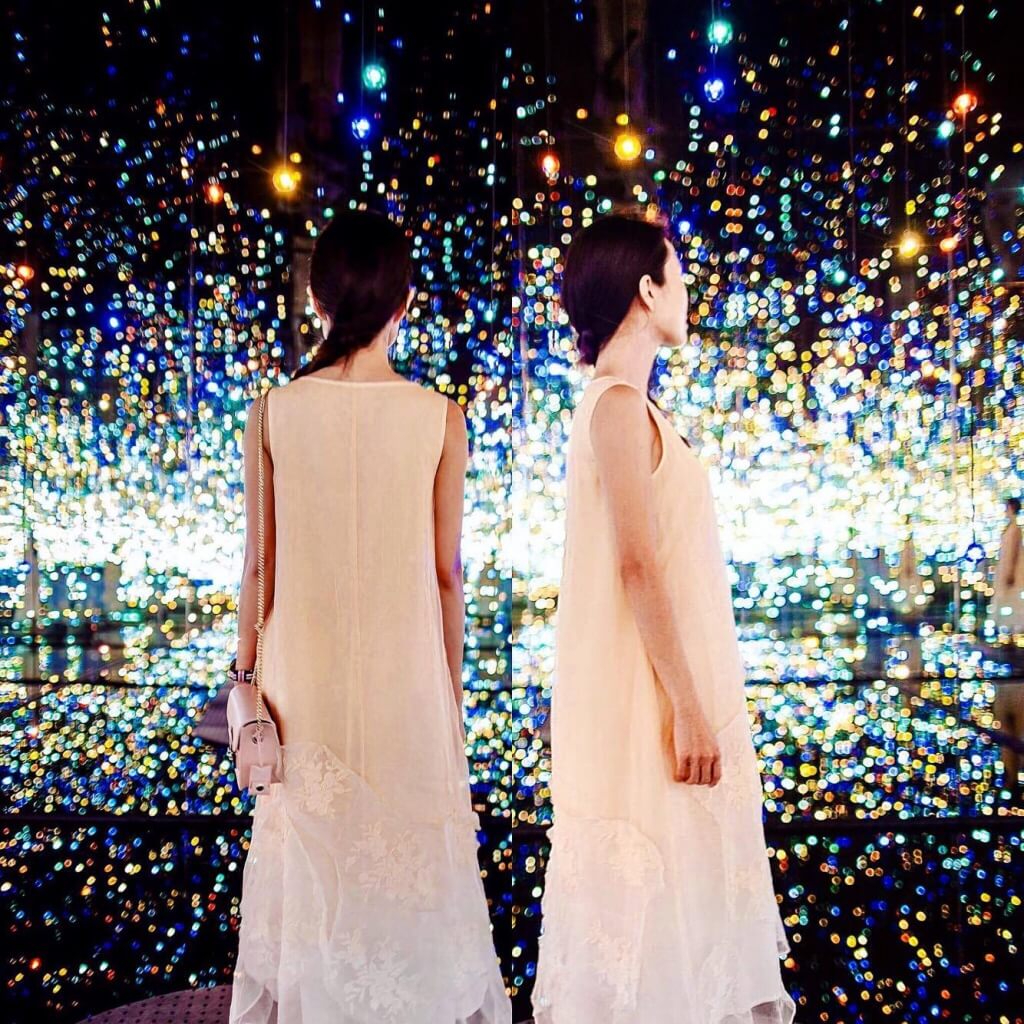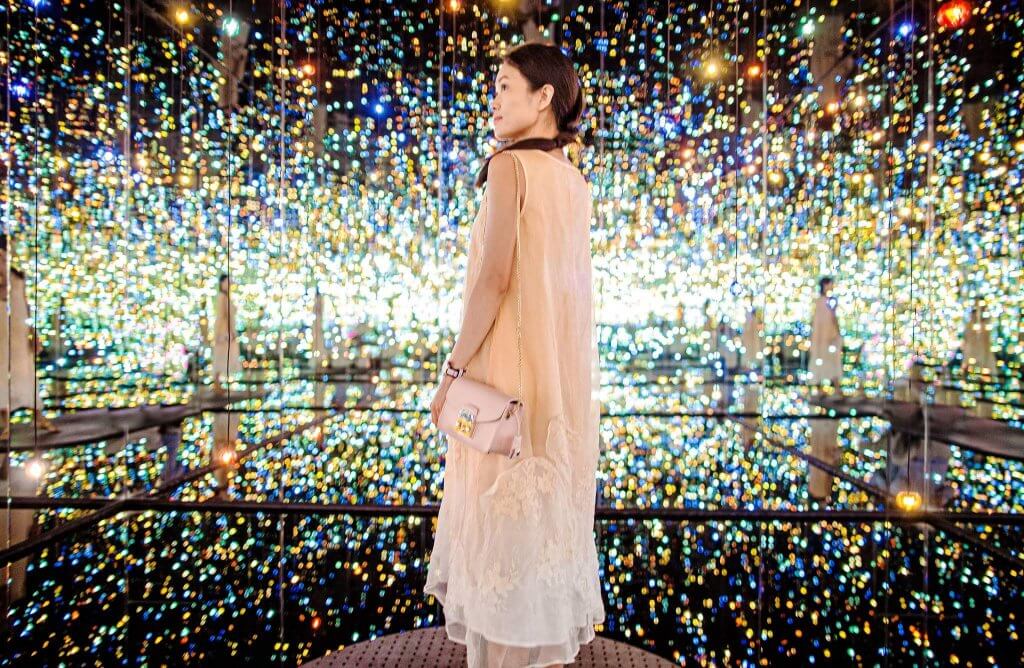 2. The Walt Disney Concert Hall
Located at the heart of downtown Los Angeles is the futuristic structure of the Walt Disney Concert Hall. The security here is very photography friendly. The alley of silver walls creates great lighting, and the interesting shapes of the building make for some interesting scenes.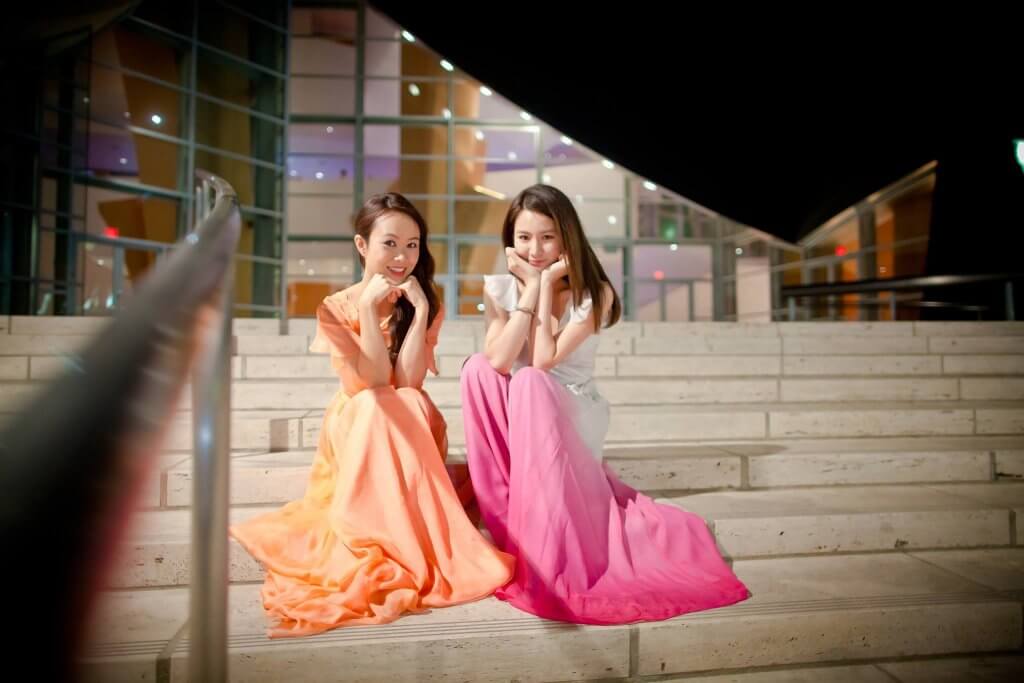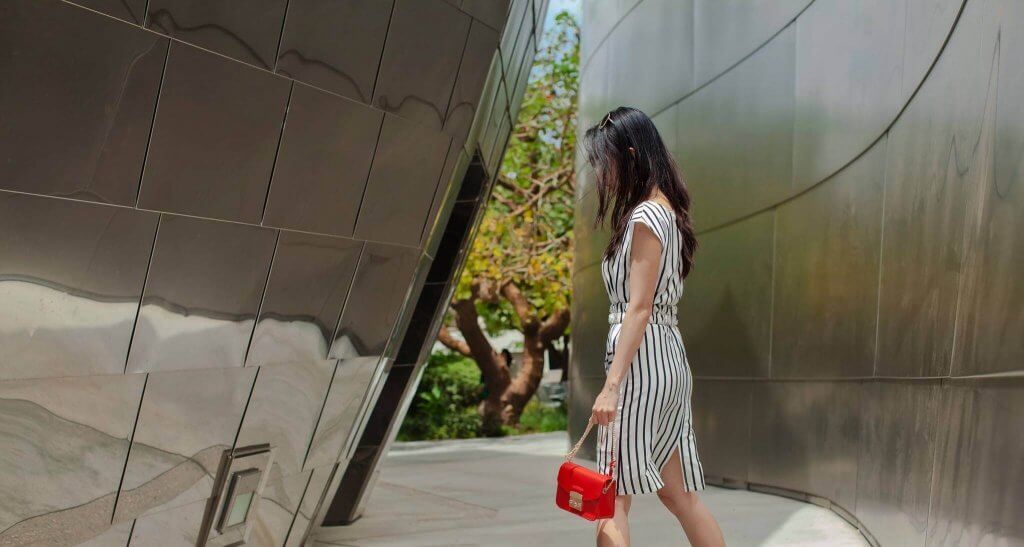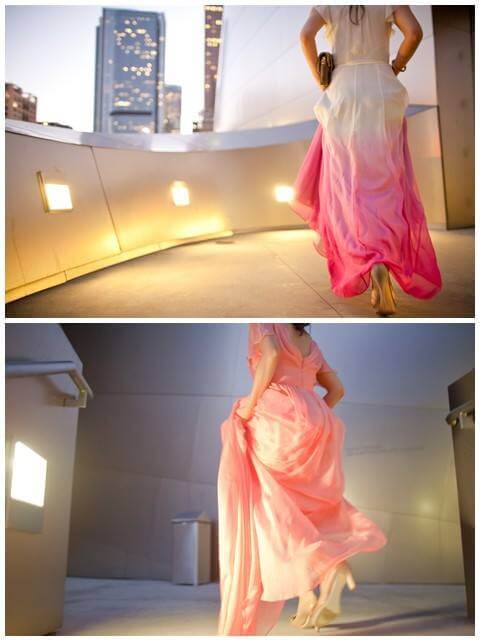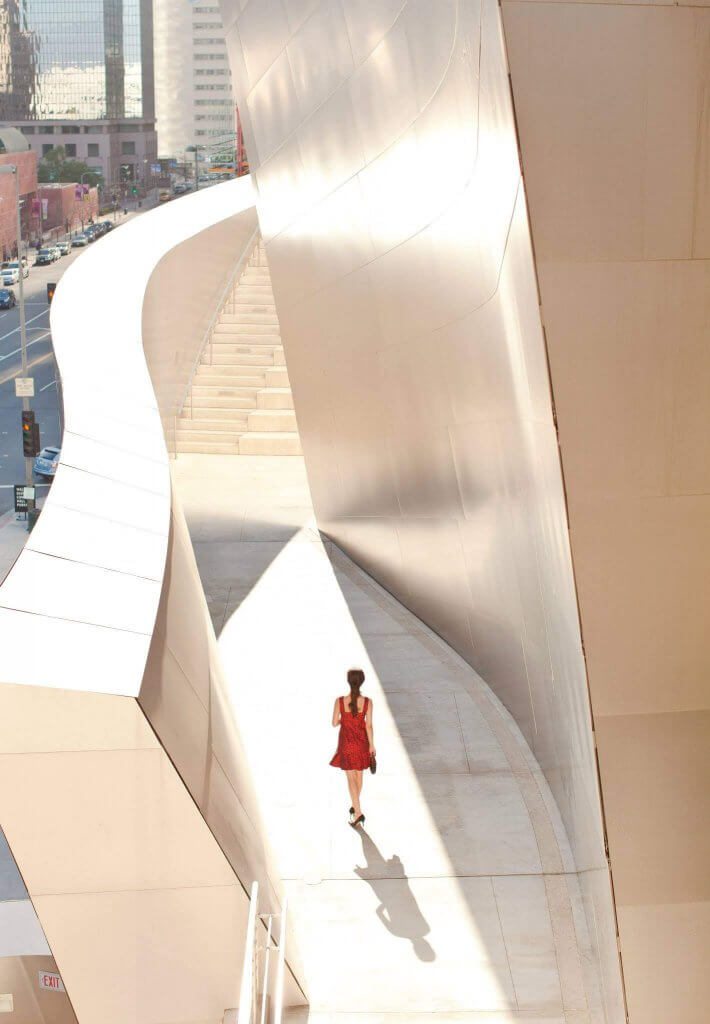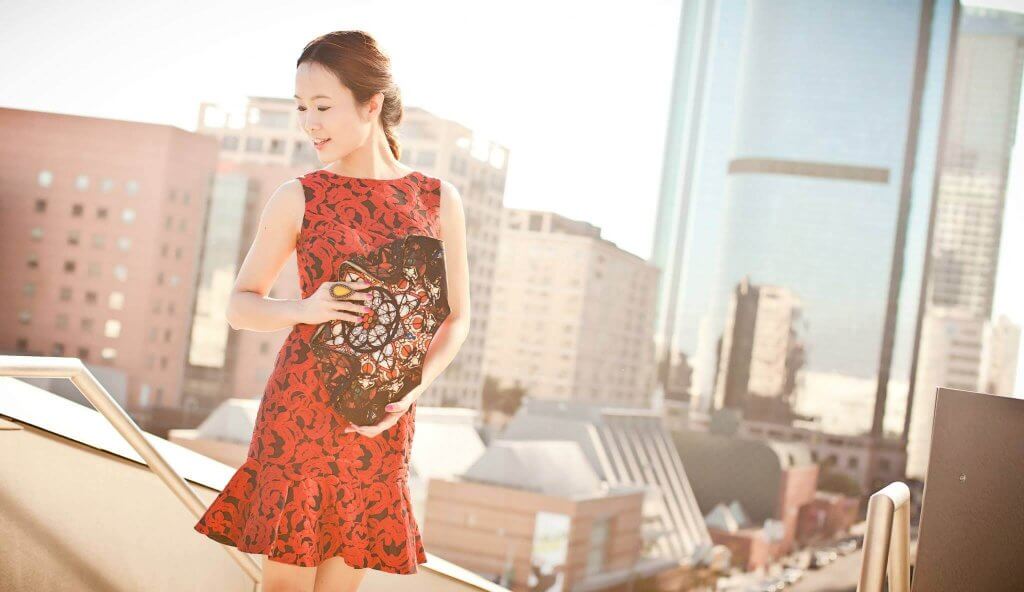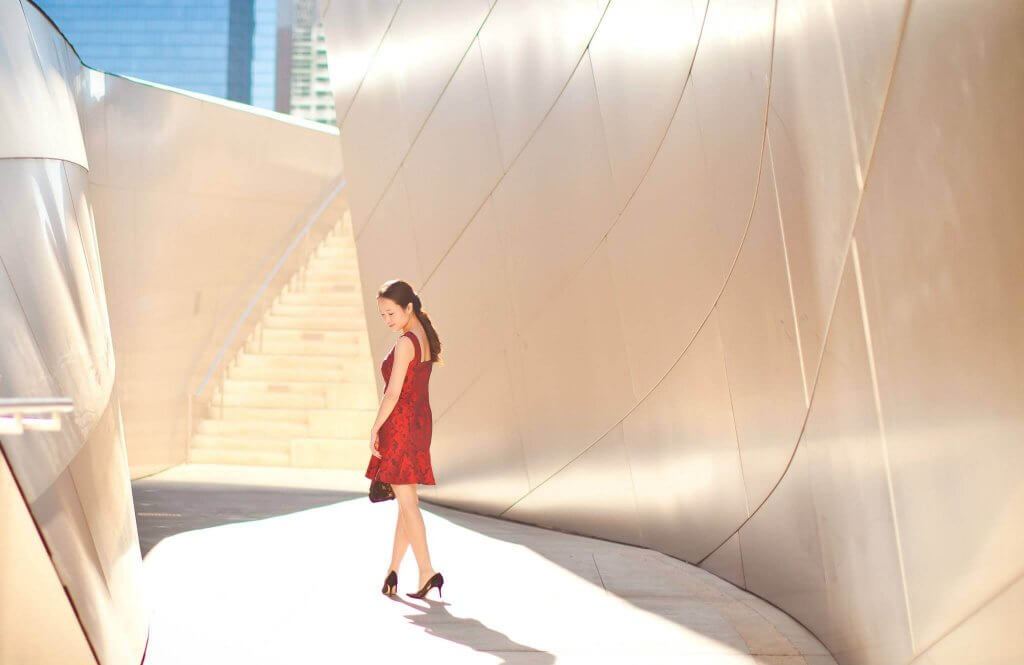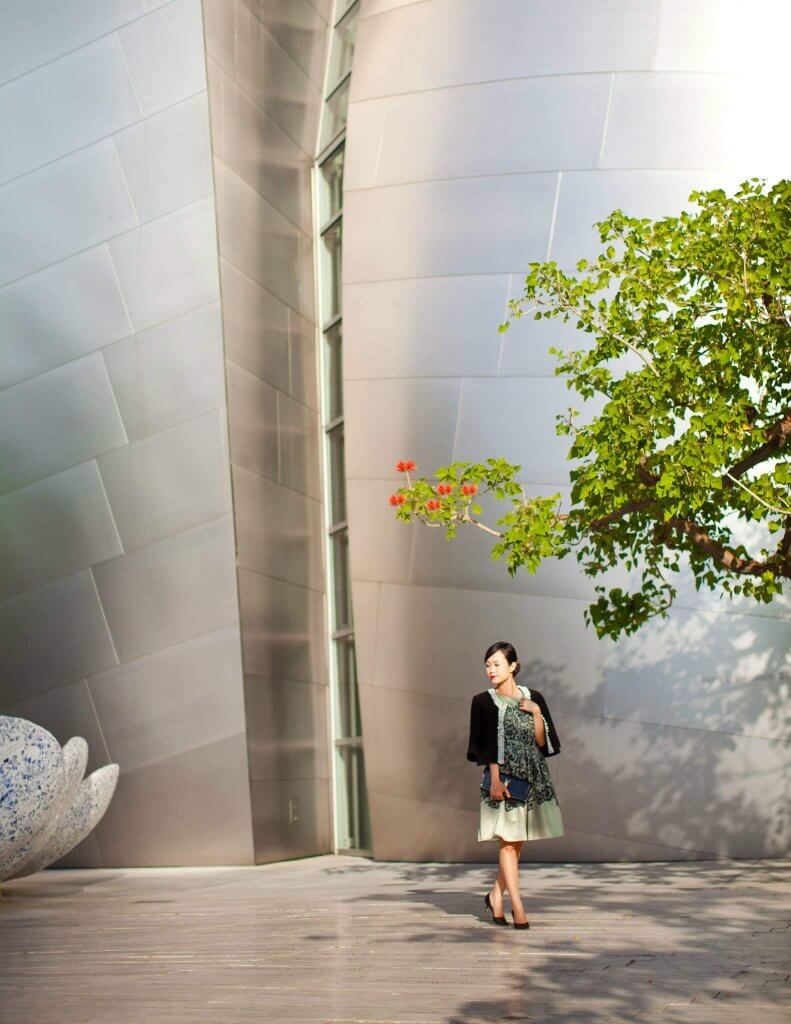 3. Urban Lights, LACMA
If you remember a romantic scene in the movie "No Strings Attached" where Adam takes Emma (Ashton Kutcher and Natalie Portman) to a unique "forest" of antique street lamps. He tells her he loves her. She reacts by getting angry and defensive, tries to fight him, then walks away.The setting for this scene, familiar to many locals by now, is an artwork by Chris Burden called "Urban Lights", which consists of 200 vintage lampposts arranged to create a forest of lights that you can walk through on the campus of the Los Angeles County Museum of Art or drive by on Wilshire Boulevard.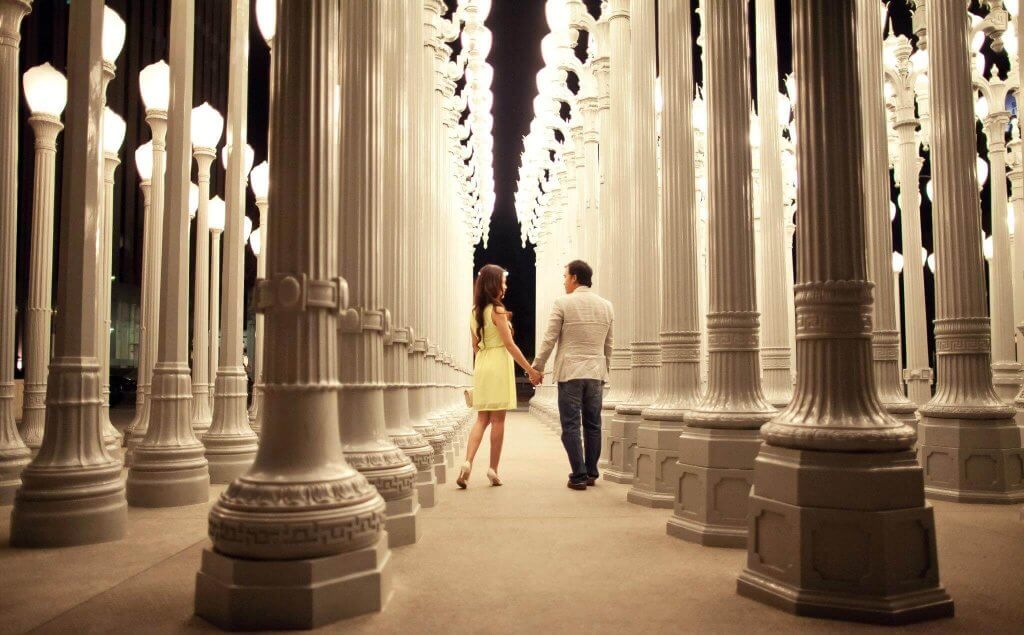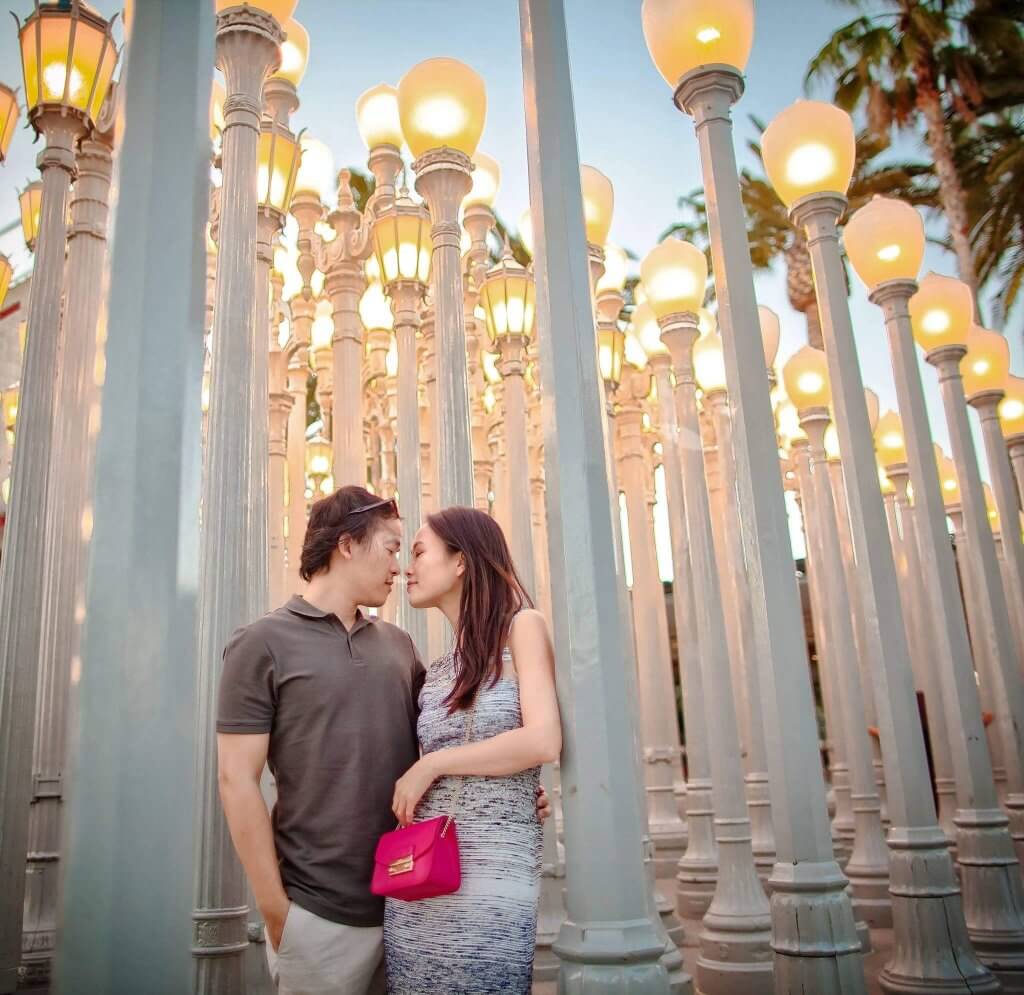 4. Venice Beach:
Venice Beach really has a little bit of everything. It has Muscle Beach, the boardwalk, the street performers, the canals and of course the beach itself. You can get great pictures of everything from people to landscapes just by turning your camera. My favorite is Venice Beach Boardwalk because its interesting murals and colorful street-art walls make fantastic backdrops for my pictures.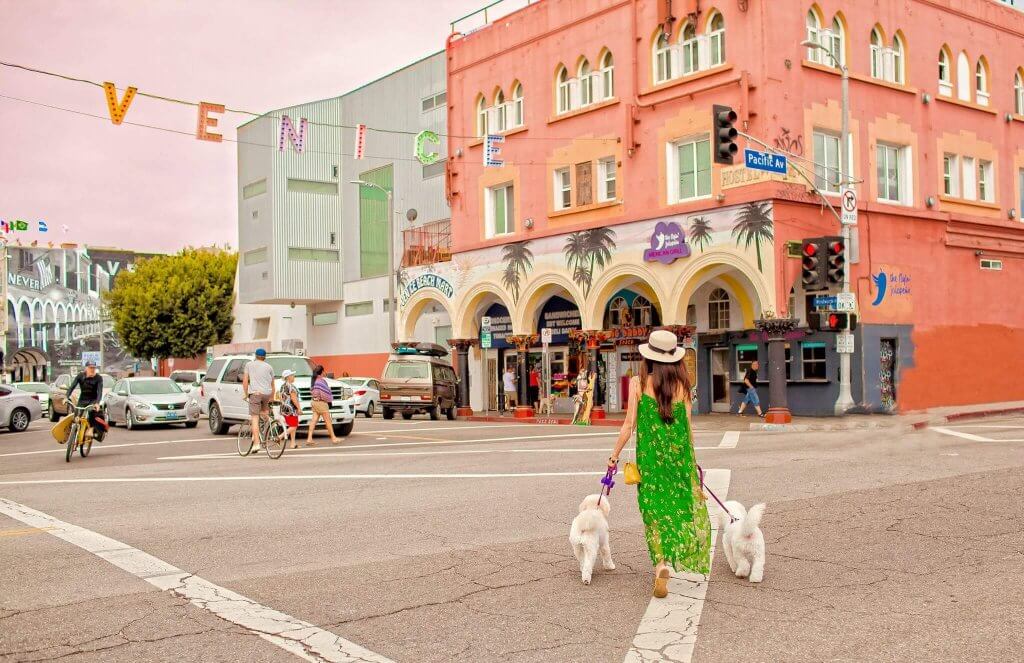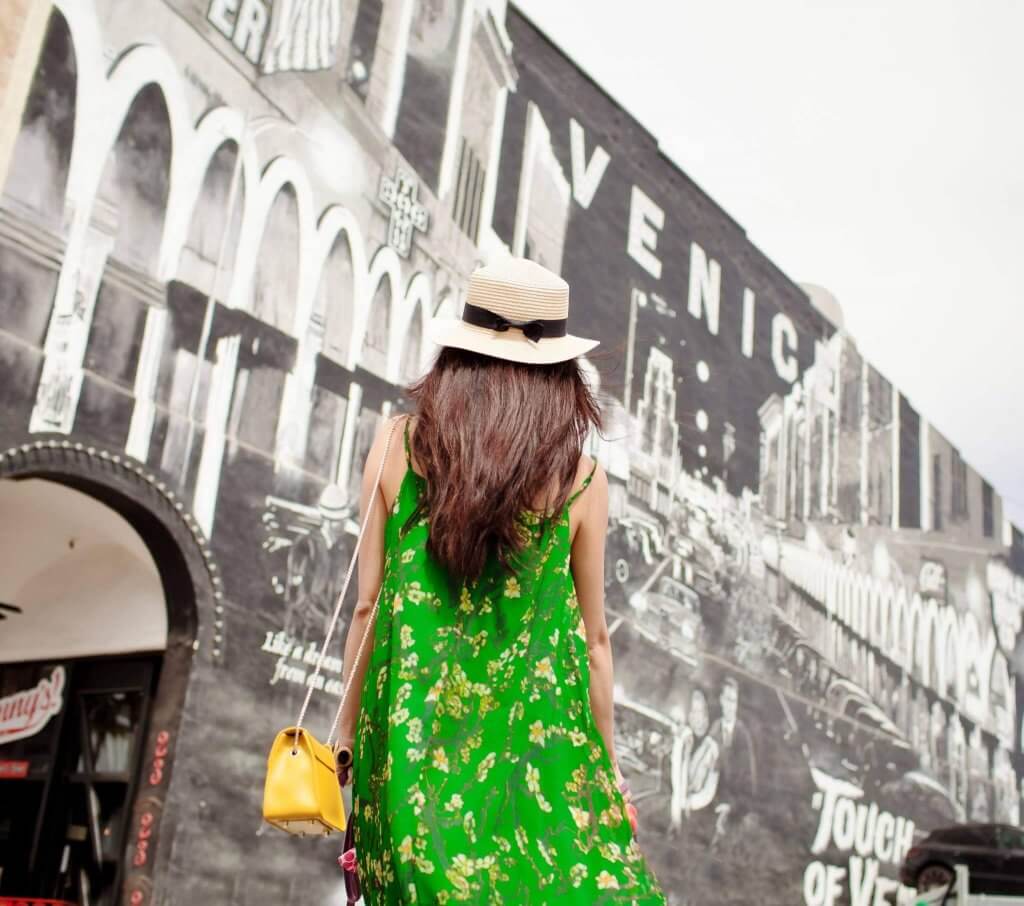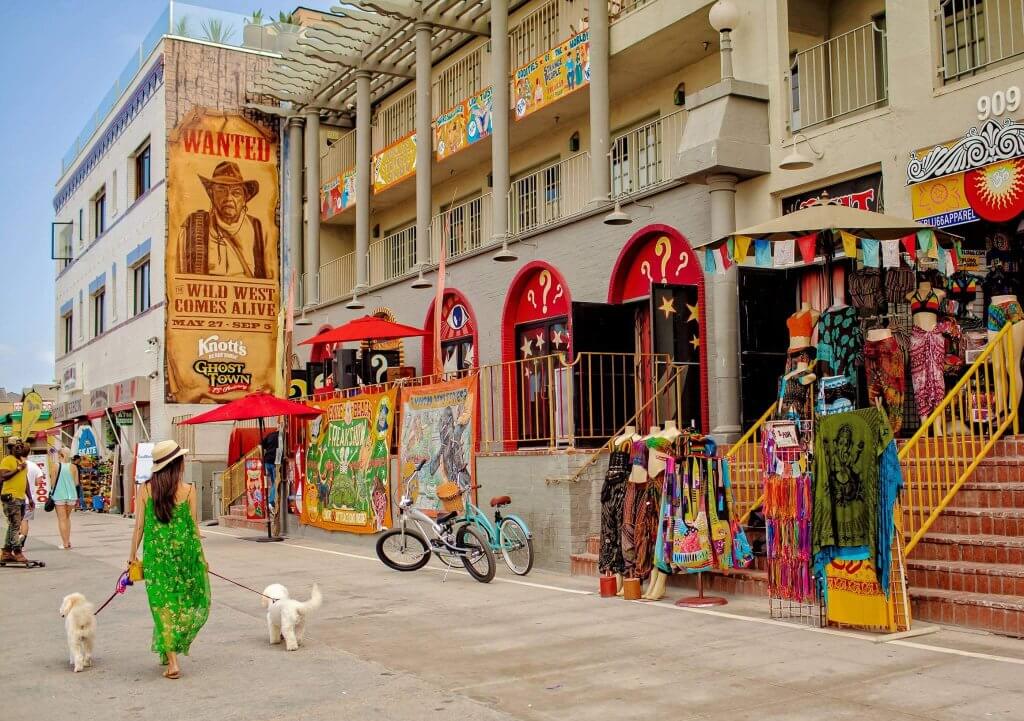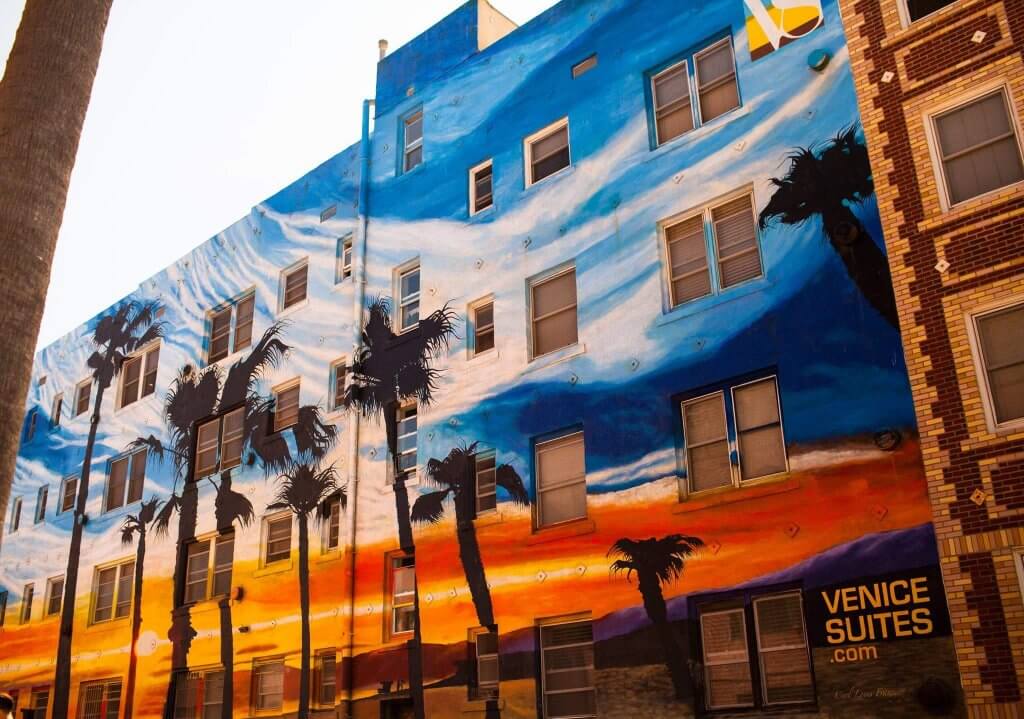 5. Pasadena City Hall
Also the filming location of many television shows is Pasadena City Hall. It features amazing architecture, a colorful water garden and old buildings surrounded by city streets. I recommend that you come here during weekdays or early in the morning during weekends or around sunset time because this spot can get crazily crowded during the days due to its popularity among wedding photographers.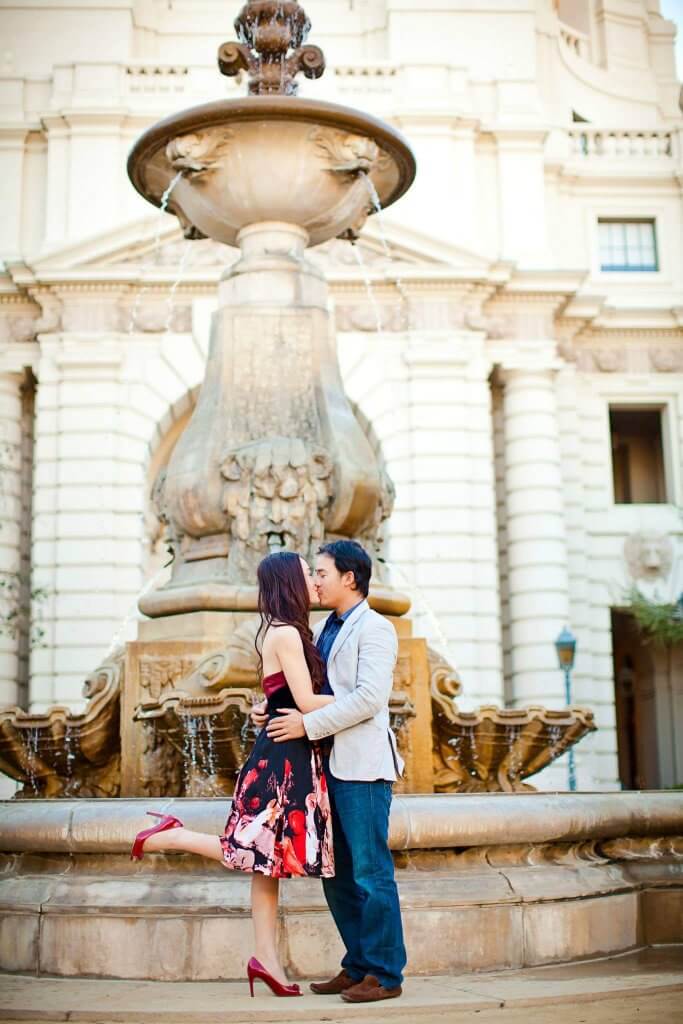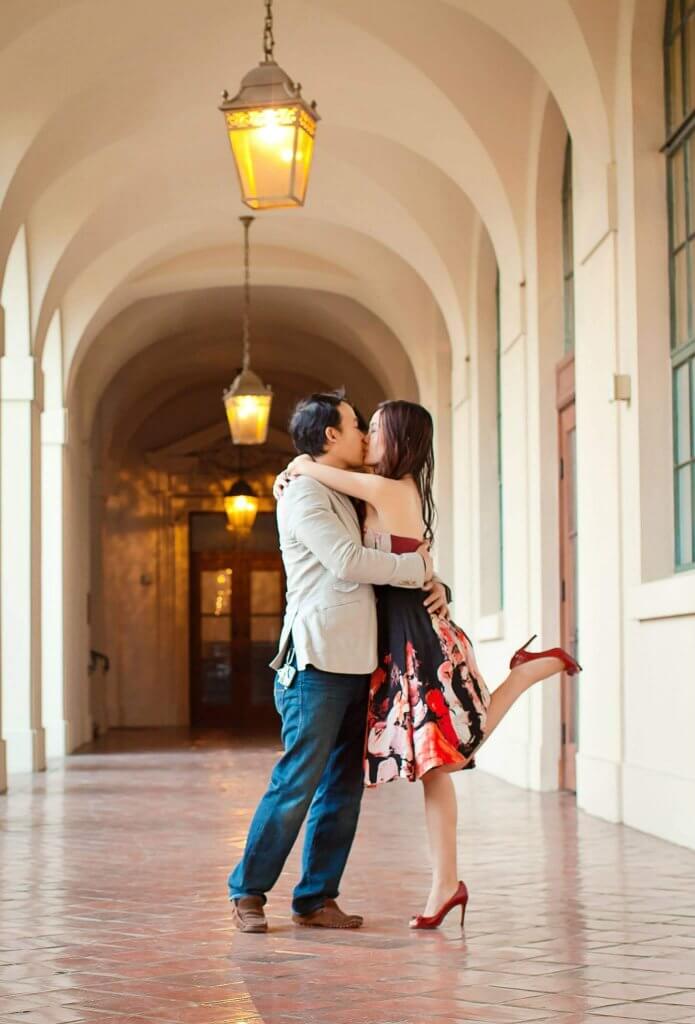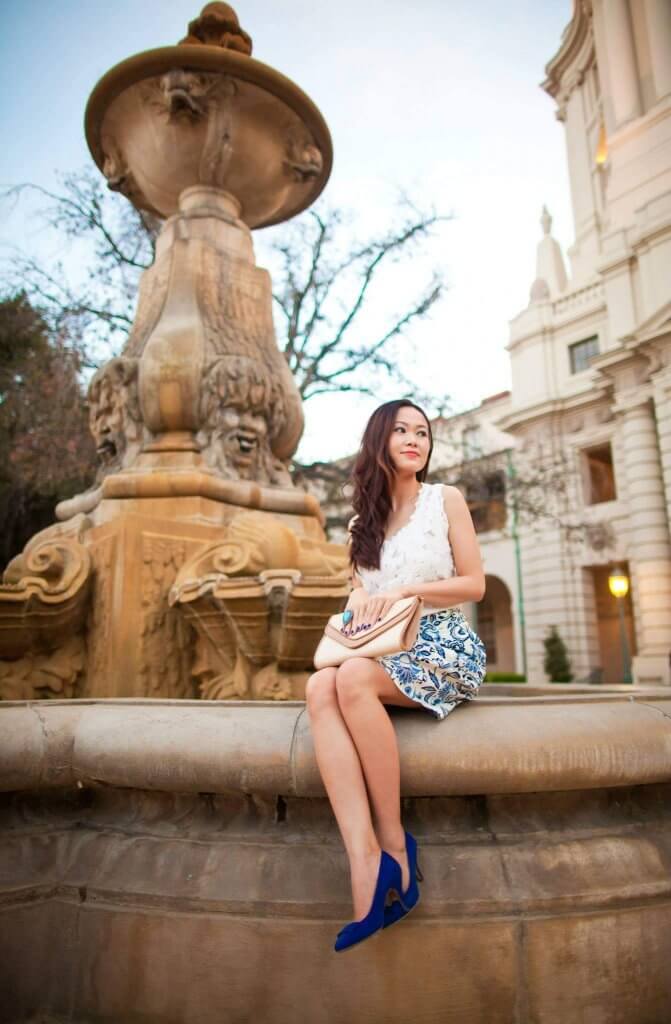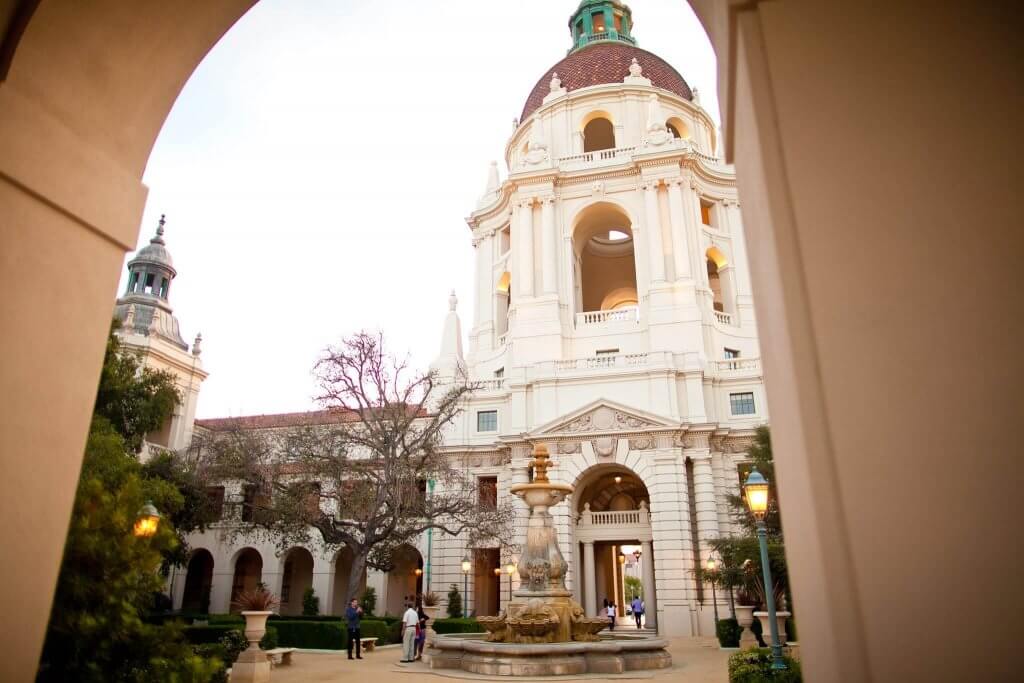 6. Malibu Farm
Combine your photoshoot with yummy breakfast/brunch at this lovely location. Malibu Farm consists of a restaurant at the beginning of the Malibu Pier and a café at the end. They have indoor and outdoor seating where you can freely roam the place and choose any seats that suit your taste. I usually come here for breakfast when there are not a lot of people, order their signature kale juice and vegan chopped salad, choose an outdoor table with a perfect ocean view, and snap a bunch of Instagram-worthy shots. Malibu Farm is not just a wonderful place to take pictures, but also where you can enjoy their amazing organic local-grown dishes with the freshest ingredients from their own farm.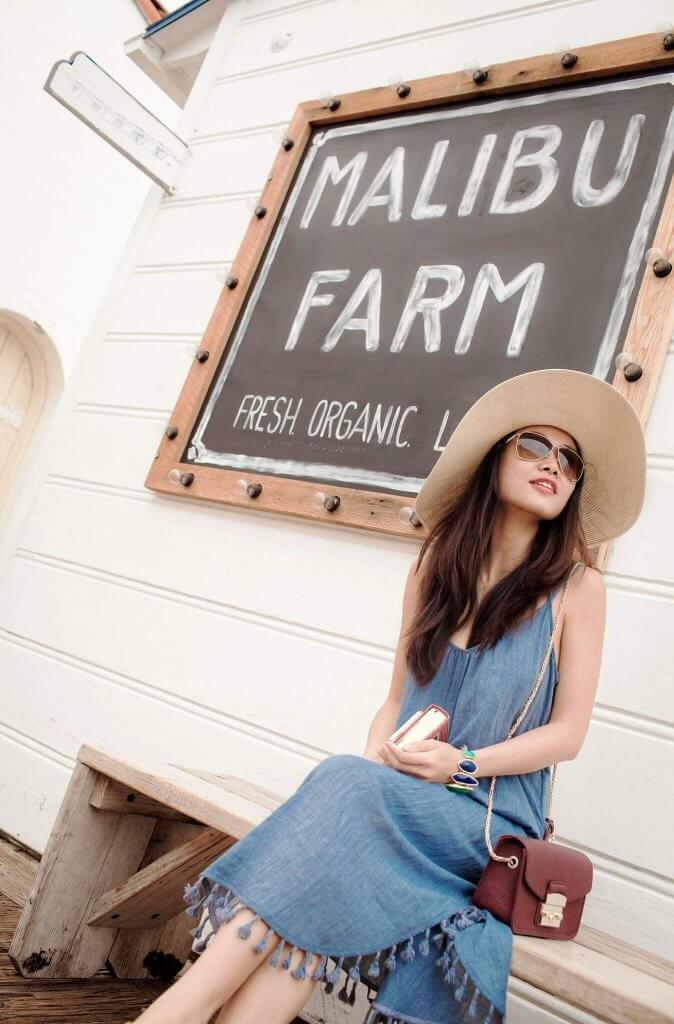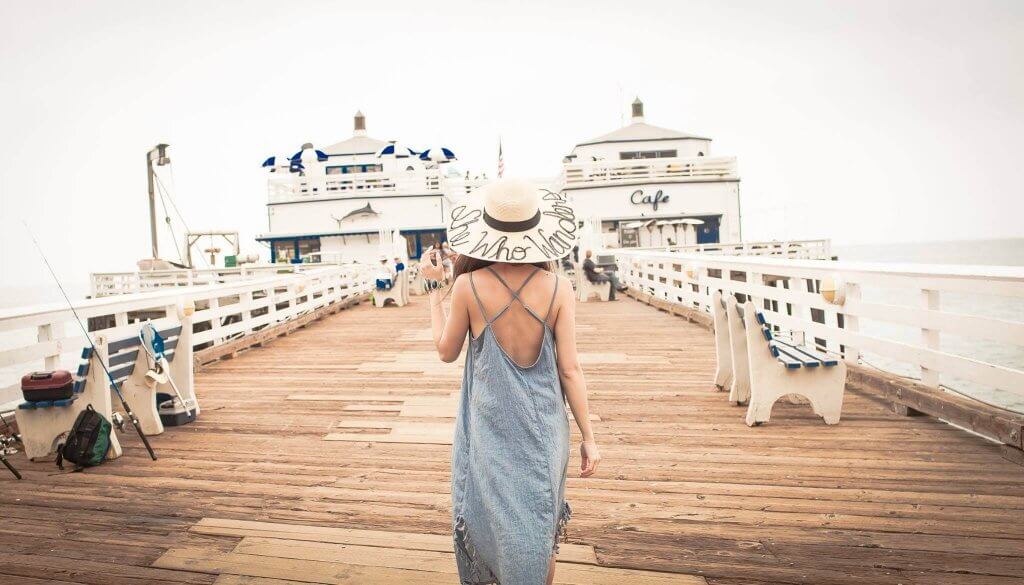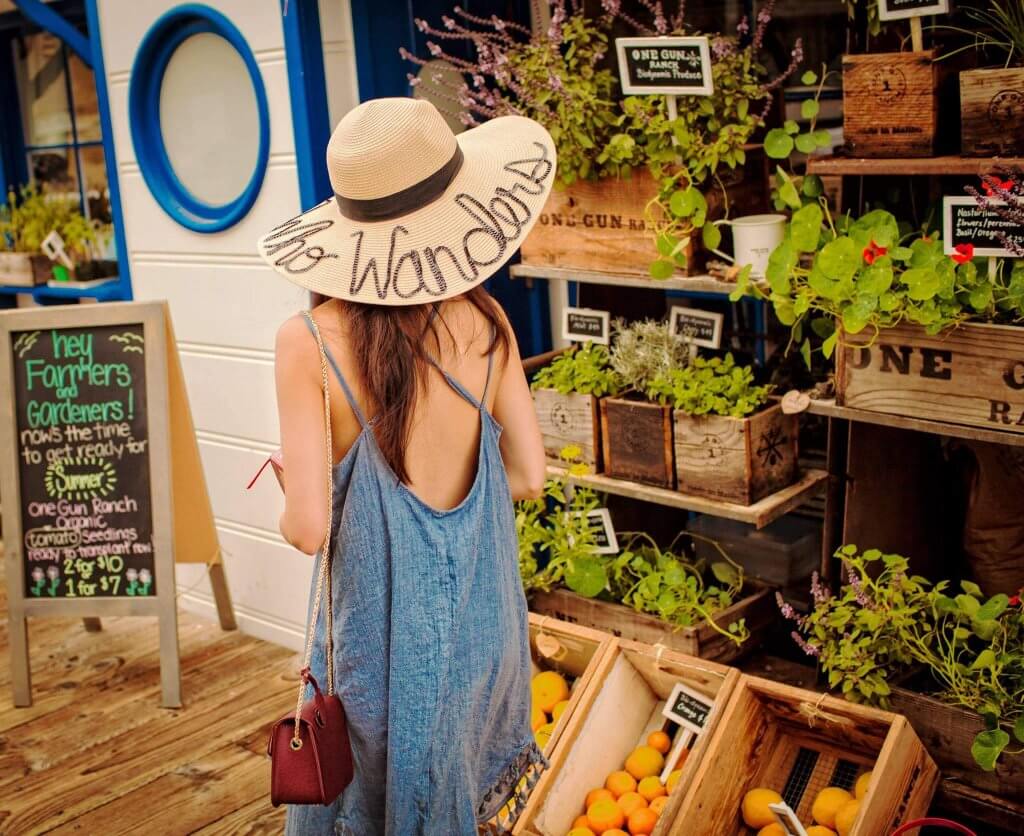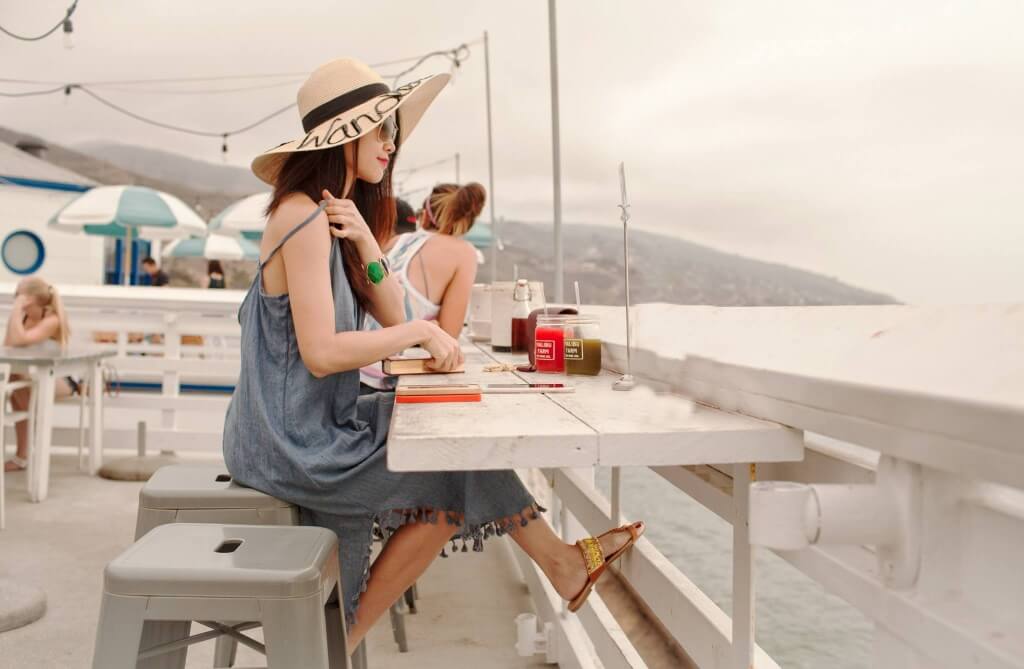 7. Union Station
The largest passenger train terminal in the Western United States also just happens to be an ideal spot for vintage-inspired photos. Enclosed garden patios, terra cotta tile floors, and nearly a century-old furniture adds a historic touch to your engagement or fashion photoshoot.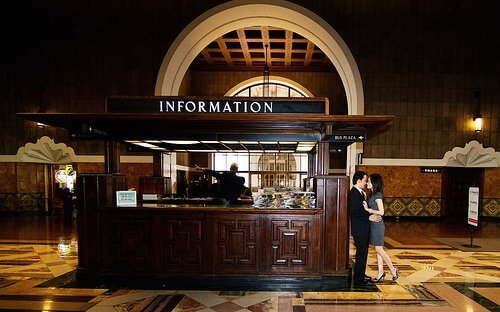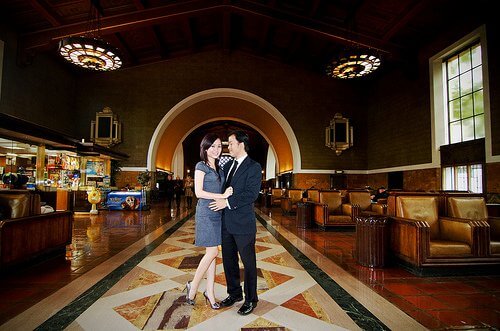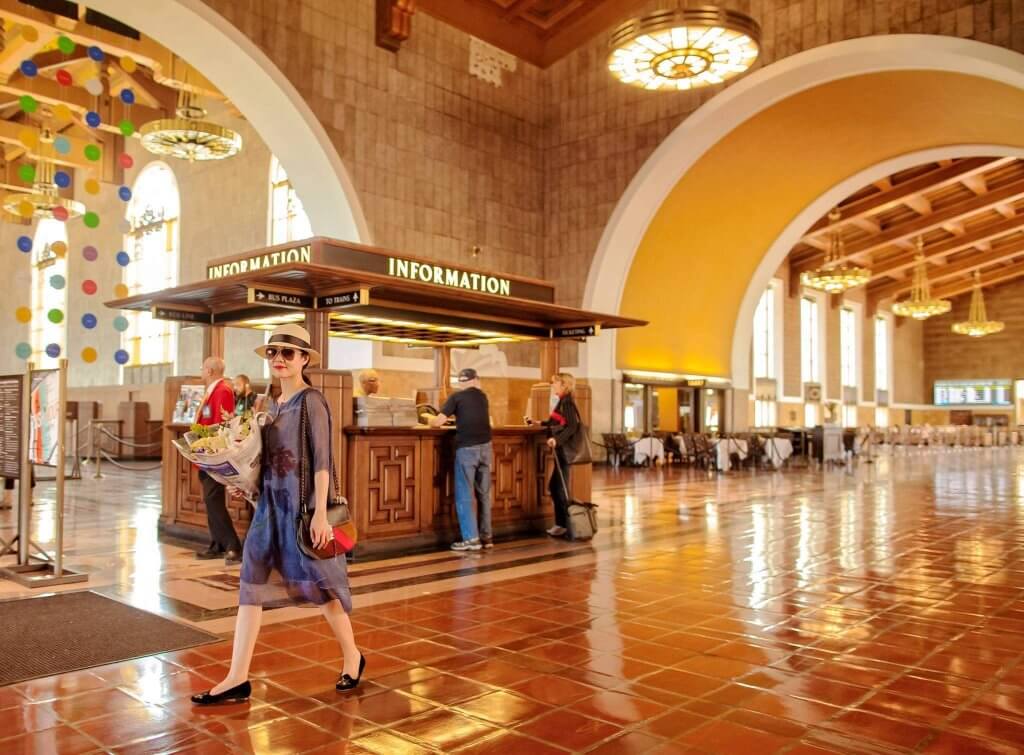 8. The Viceroy Hotel
This Santa Monica landmark boasts a British-Recency style lobby that offers excellent photographic opportunities. I chose this location for my engagement photoshoot. Or you can come here for breakfast/brunch and freely roam about this lovely boutique hotel for pictures. The hotel staff is very friendly and accommodating.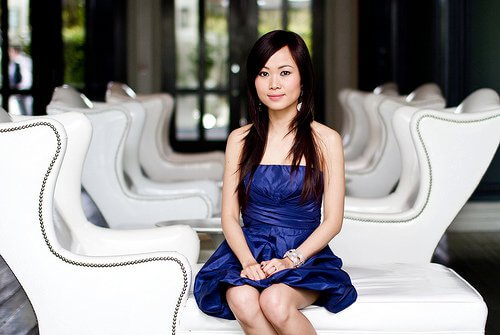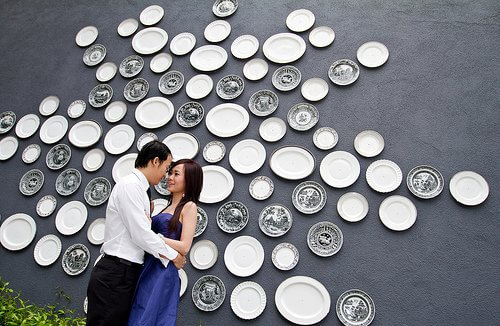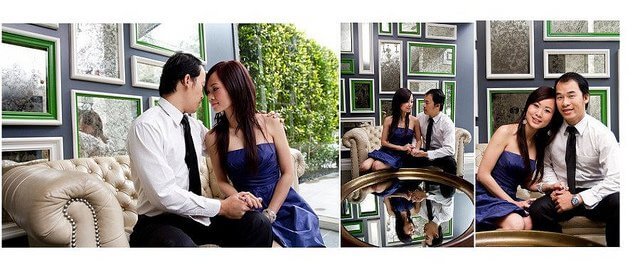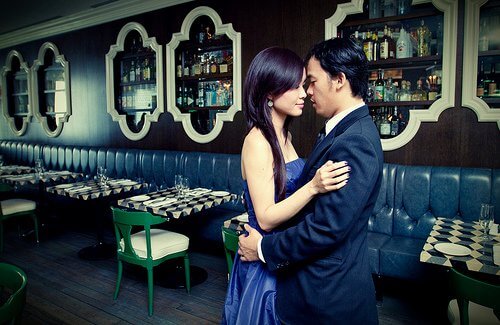 9. Rodeo Drive
From palm tree-lined streets to Rodeo Drive, what better place to photograph than beautiful Beverly Hills which offers an array of unique places to take the perfect snapshot. I love to stroll along the beautiful European-styled cobblestone walkway of Rodeo Drive which is lined with beautiful designer stores or sit at Rodeo 208's outdoor patio for some nice pictures and yummy cocktails.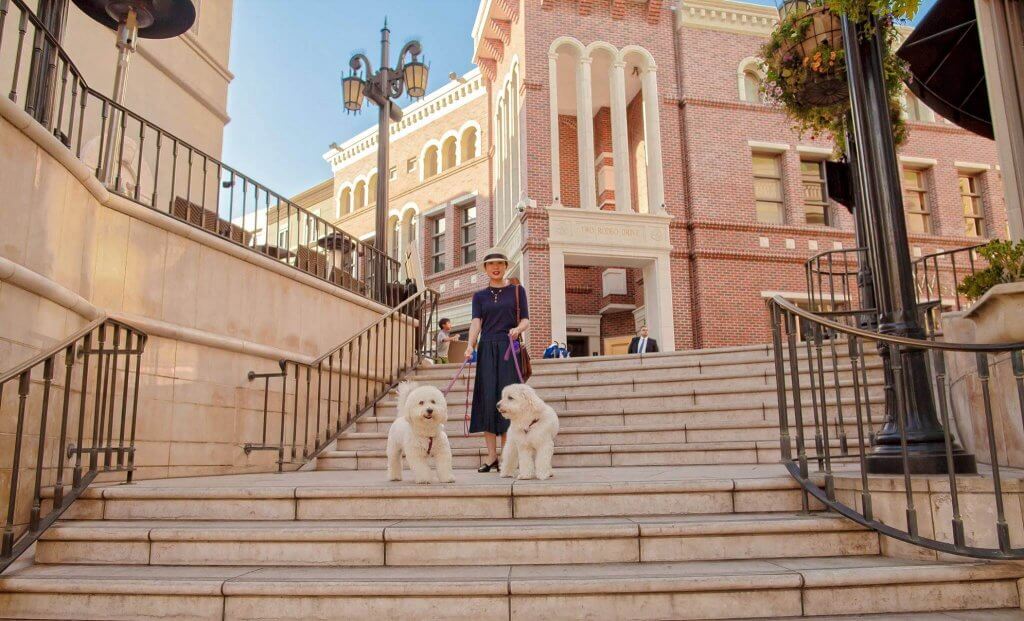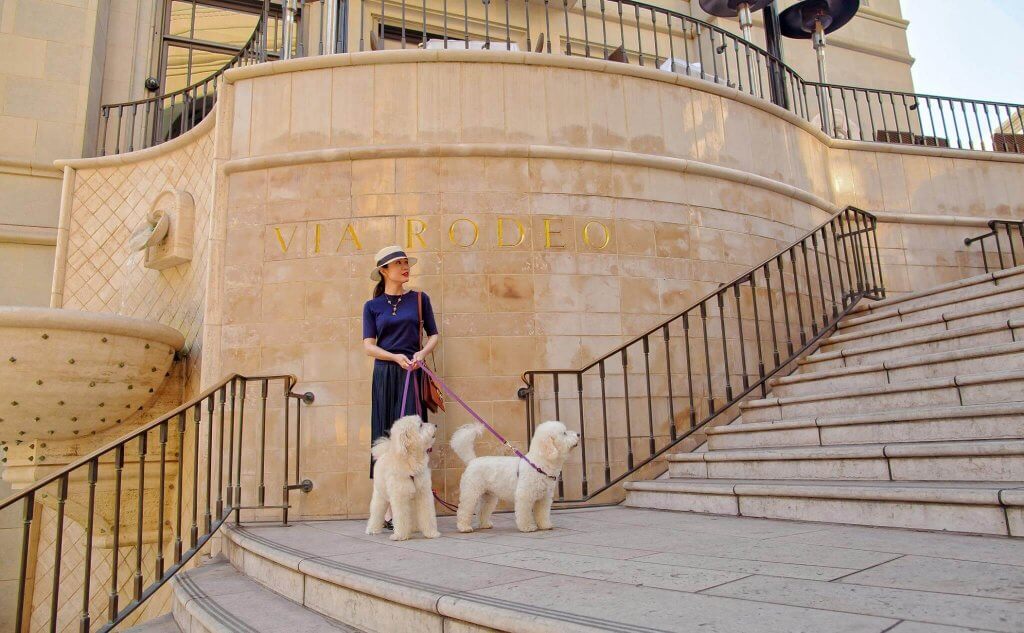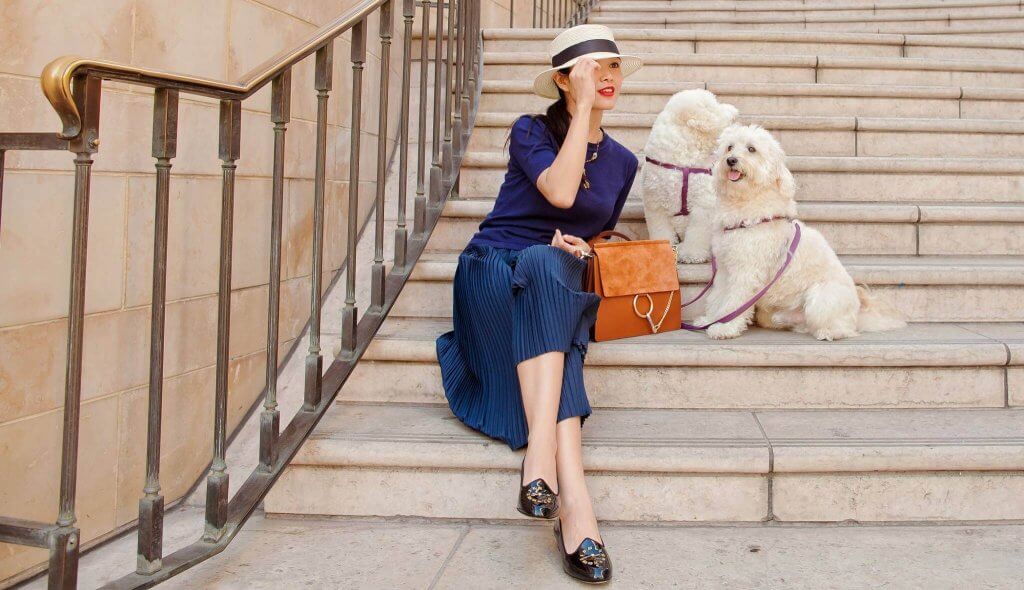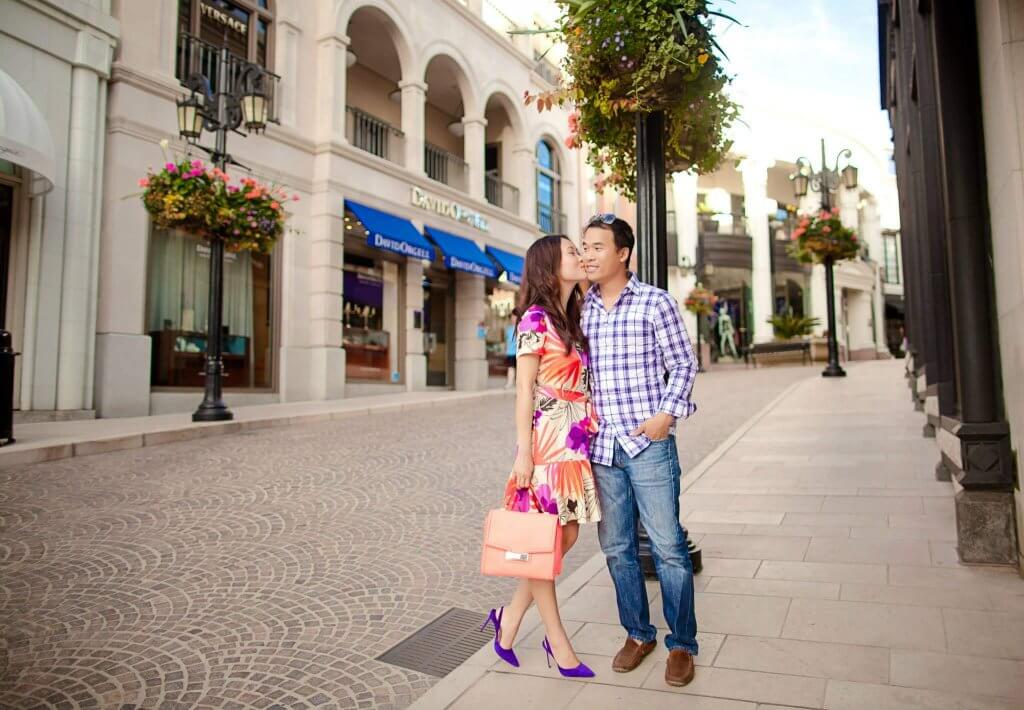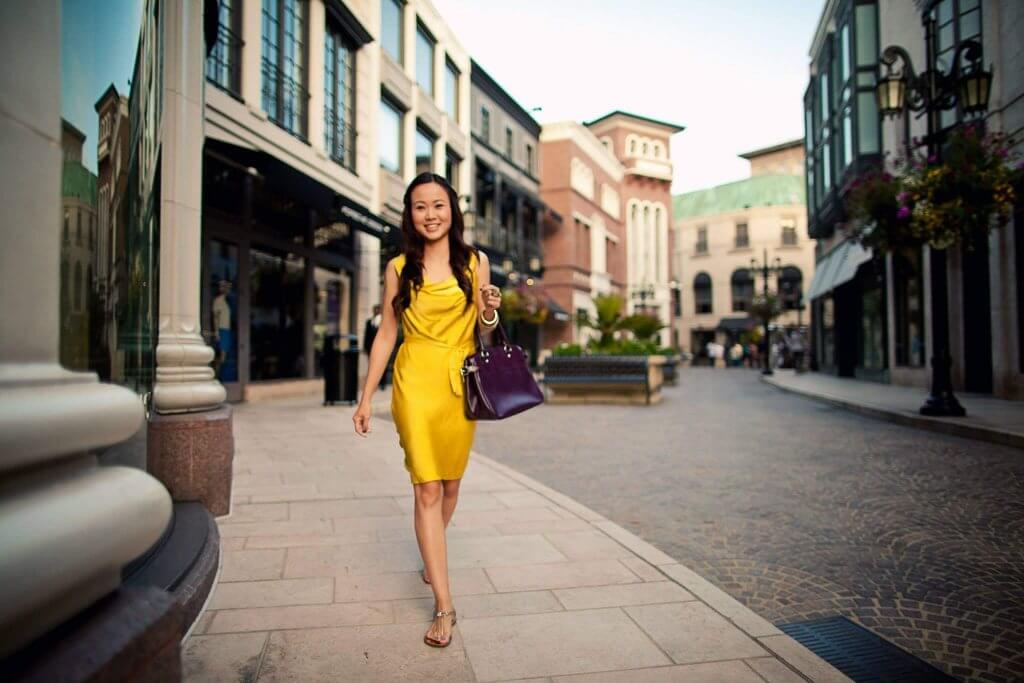 10. Pelican Hill Resort
The Resort at Pelican Hill is my favorite place for lunch and photography. Its famous restaurant, Andrea, offers delicious Northern Italian cuisine and amazing views of the ocean and the golf courses. The resort's elegant garden overlooking the ocean is gorgeous with century-old olive trees and rows of lavender and 180-degree views of the Pacific.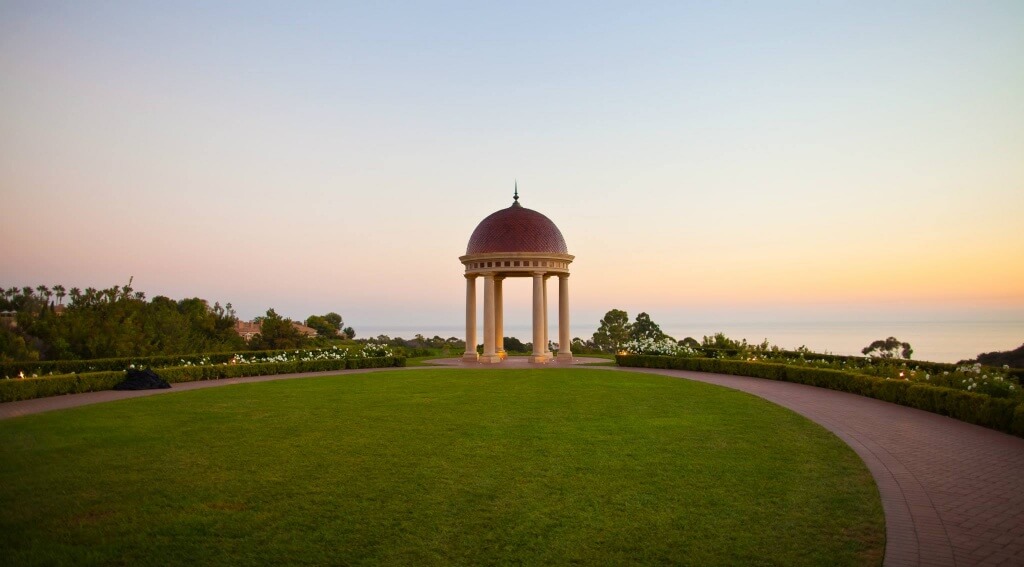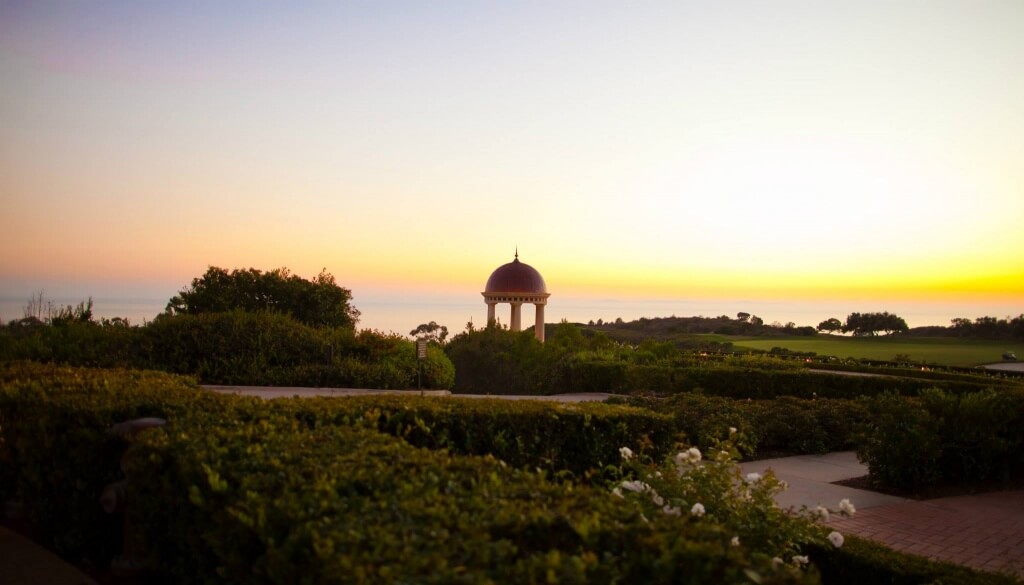 11. Marina del Rey
You can choose any spot in Marina del Rey and you find yourself snapping lots of amazing pictures with sailboats and yachts in the background. I love to go to Marina del Rey during sunset for the golden hour soft lighting combining with rows and rows of sailing boats circulating around the marina just creates such a magical and dreamy atmosphere.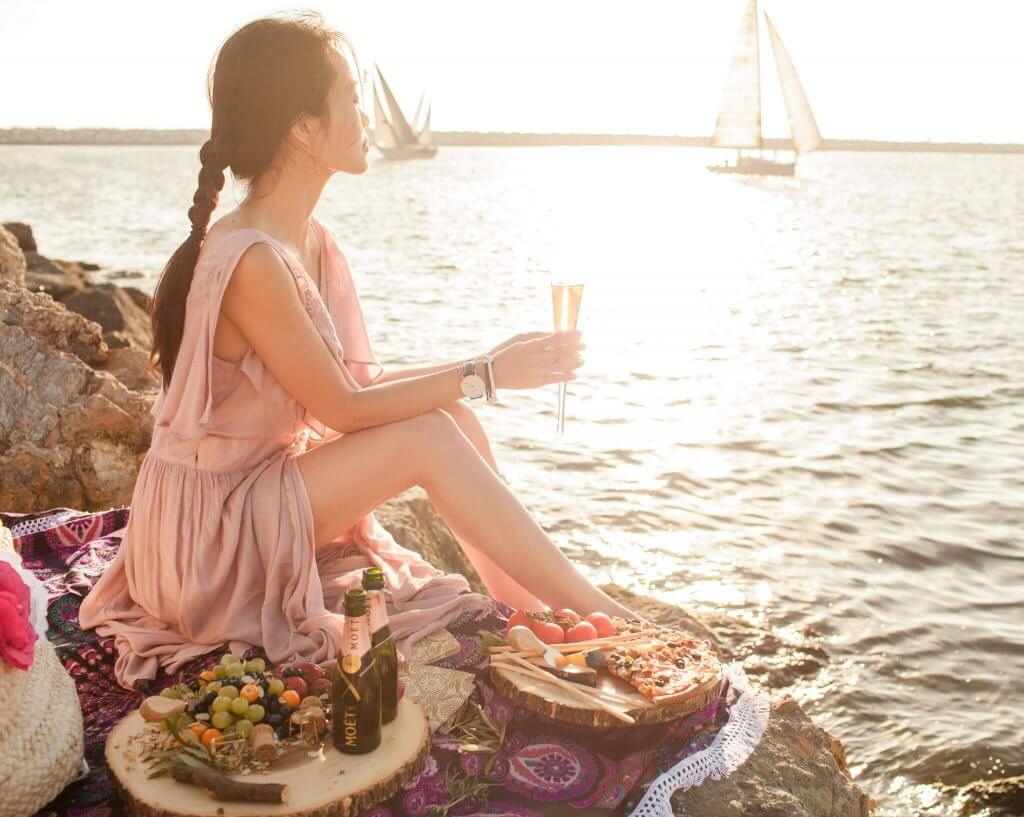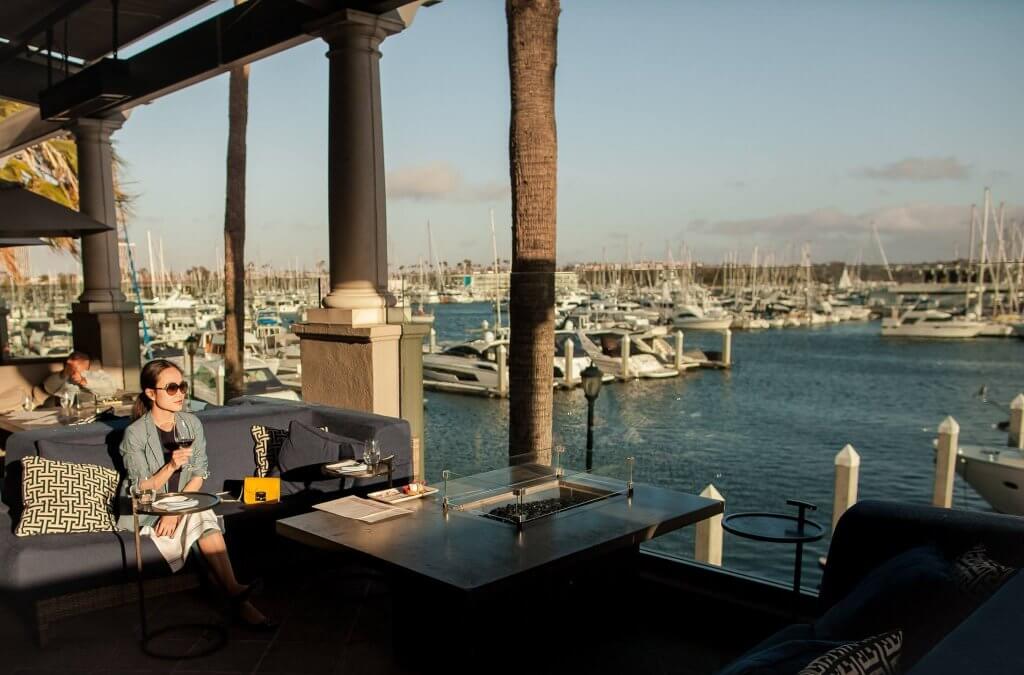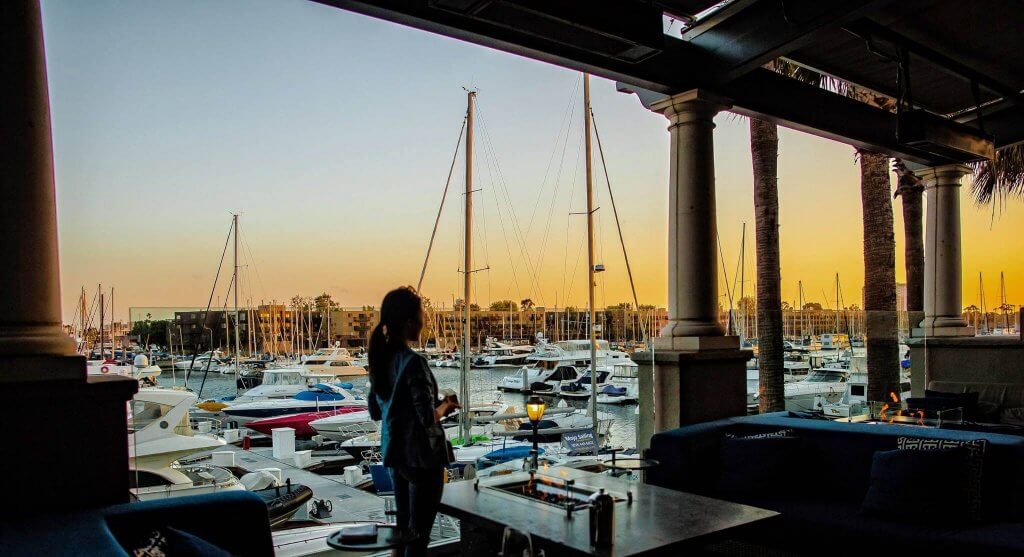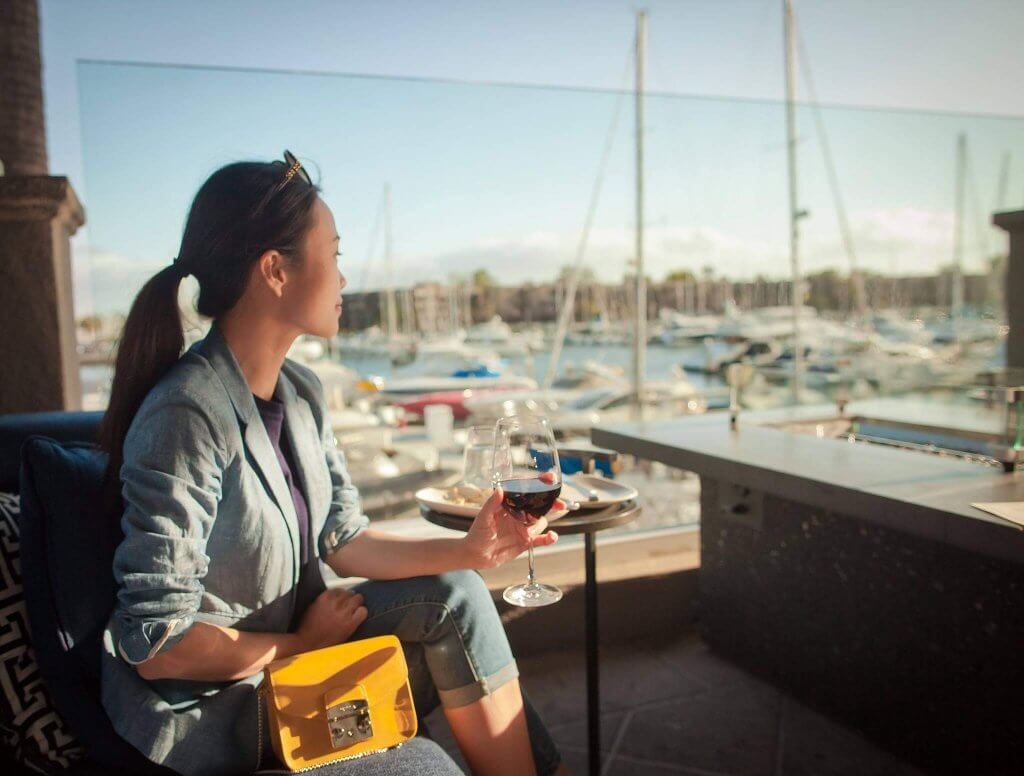 12. Kenneth Hahn Park
If you enjoy picnics and want to have your four-legged friends join you unleashed, Kenneth Hahn Park is the perfect spot. I love bringing my two dogs, Lychee and Chloe, here for picnics since there are not a lot of people here compared to other public parks and they can run as freely as they want chasing birds and squirrels.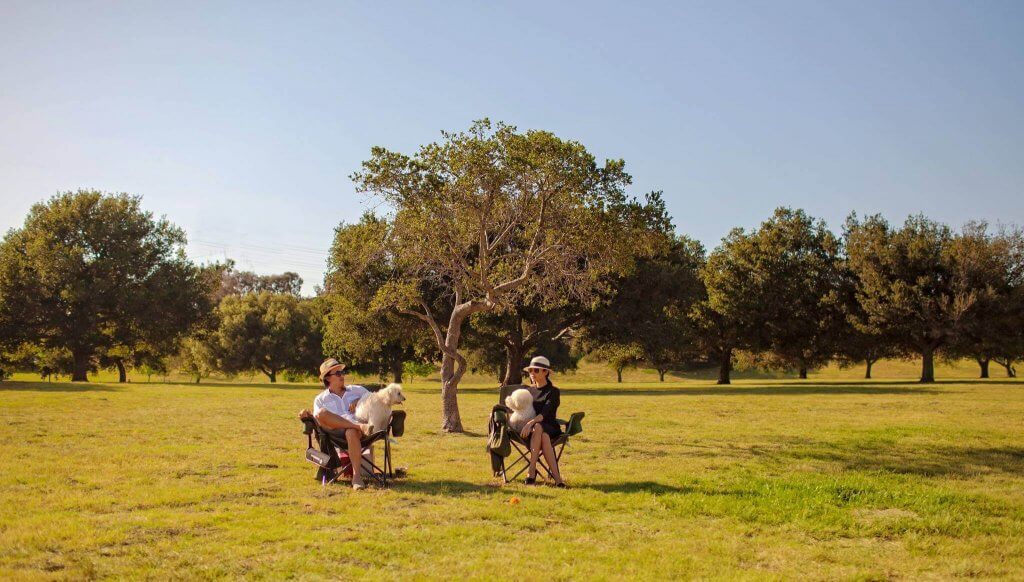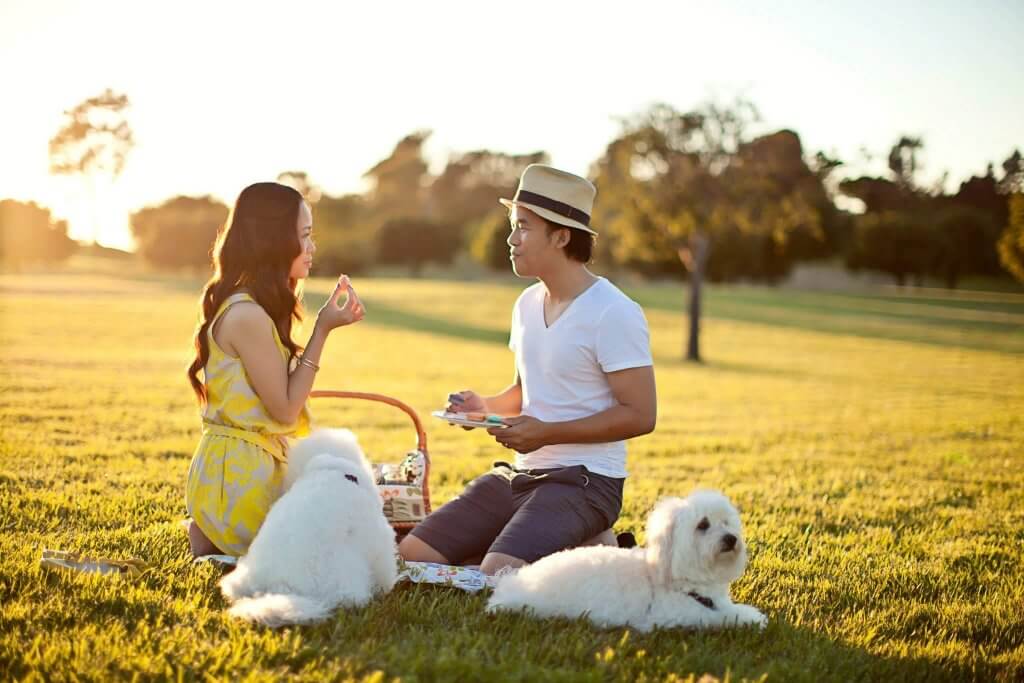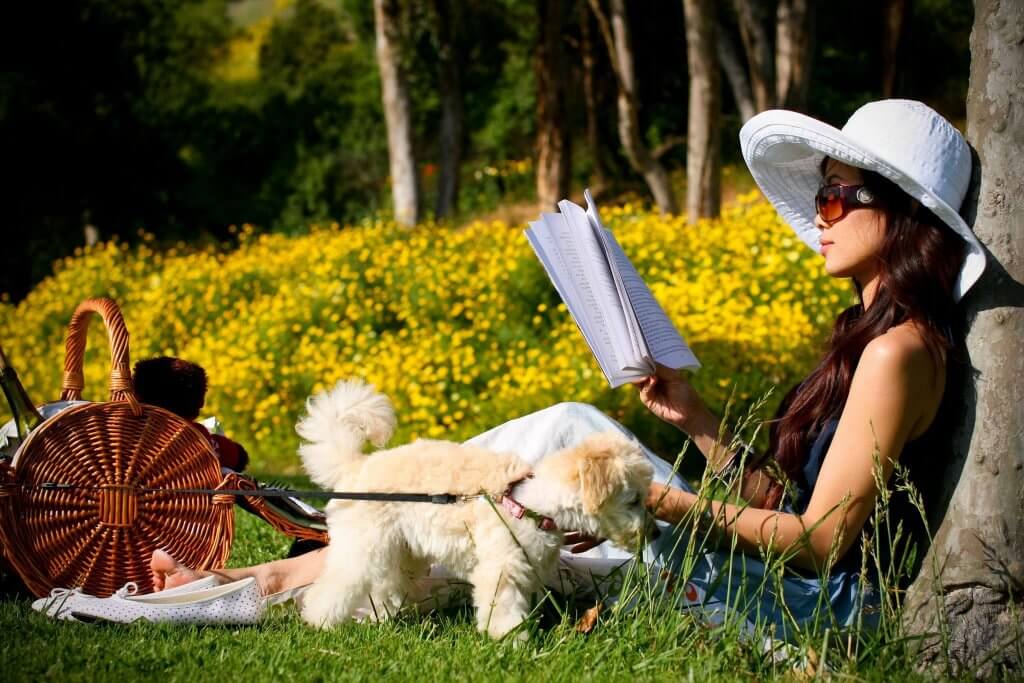 13. Los Angeles Flower Market
The Los Angeles Flower District in the city's downtown area boasts what some claim to be the country's largest flower market. This place is wholesale flower market resource intended for flower growers, shippers, suppliers, floral wholesalers, distributors, floral designers, event planners and retail florists; but regular folks and tourists are welcome too. And rows and rows of colorful flowers make a perfect backdrop for your pictures.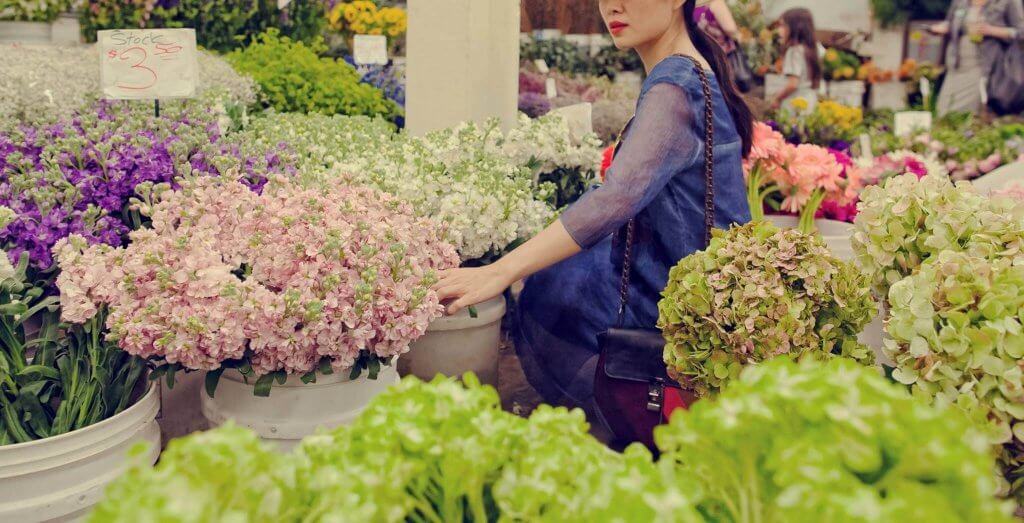 14. Perch
Perch with a French-inspired rooftop patio that overlooks the heart of Pershing Square and Downtown offers the most amazing view of LA.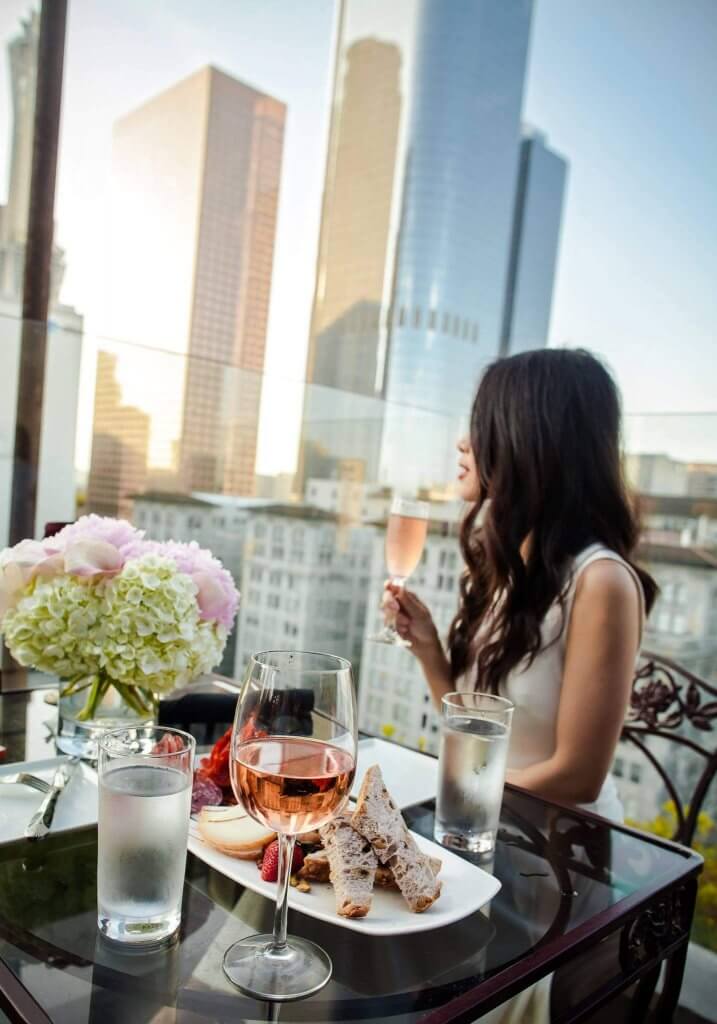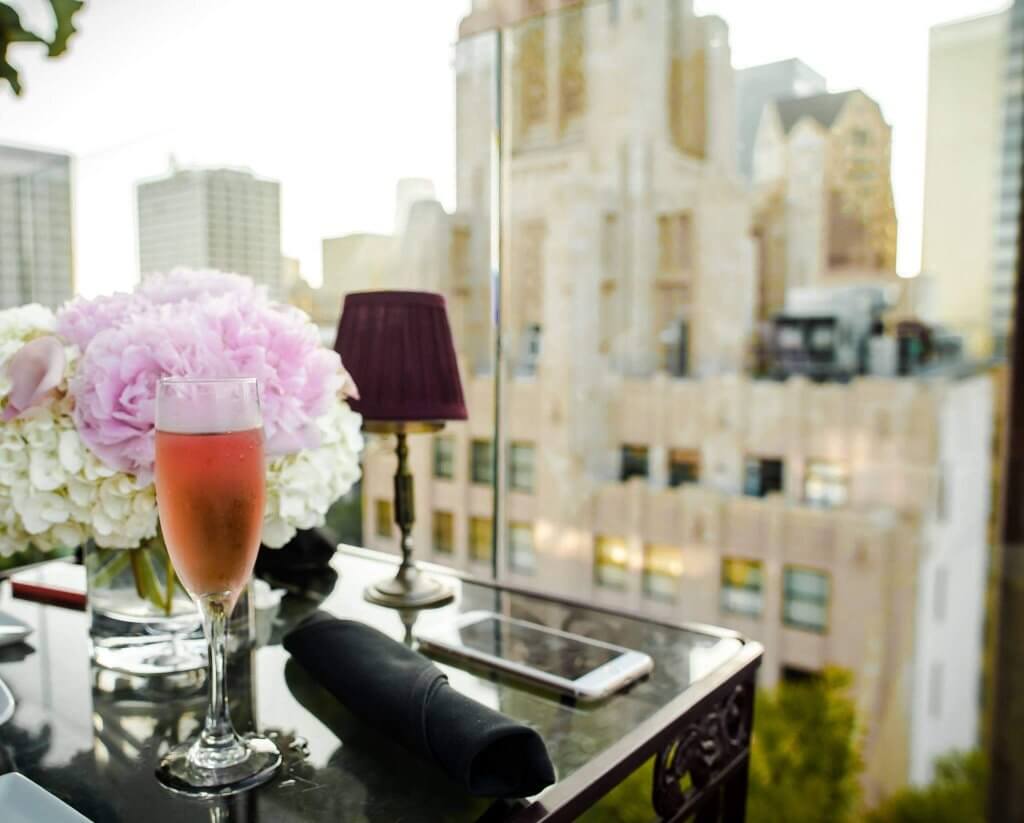 15. Old Town Pasadena
Old Town Pasadena, which is comprised of blocks upon blocks of lovely boutiques, restaurants and specialty stores features stunning architecture that you see in old movies, spacious courtyards and lots and lots of red bricks. Old Town Pasadena certainly adds charming urban flair to your fashion photoshoot.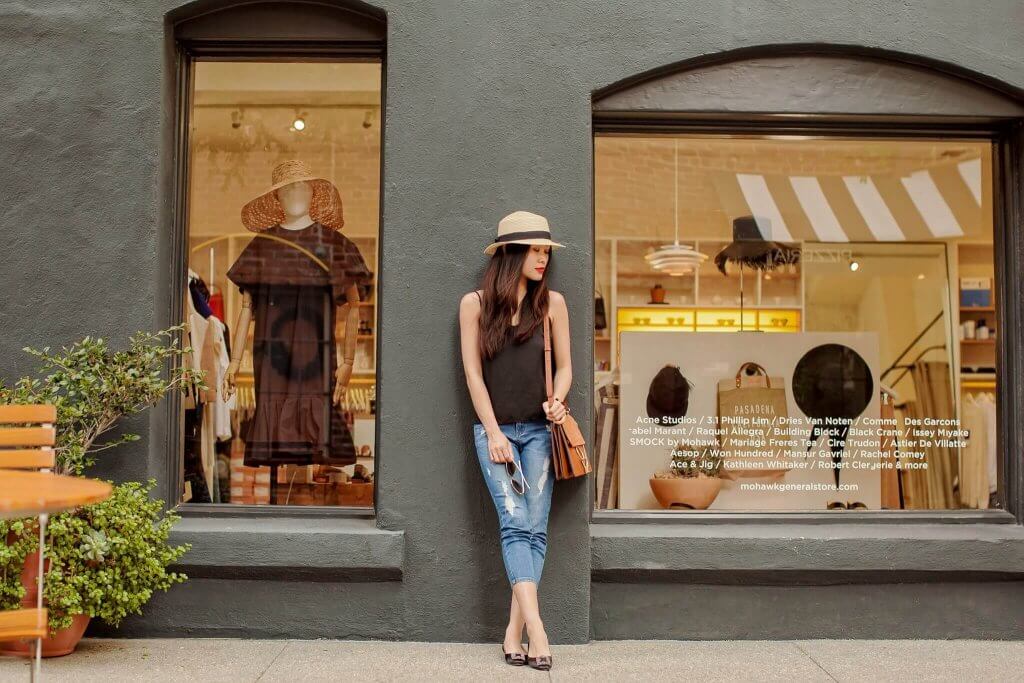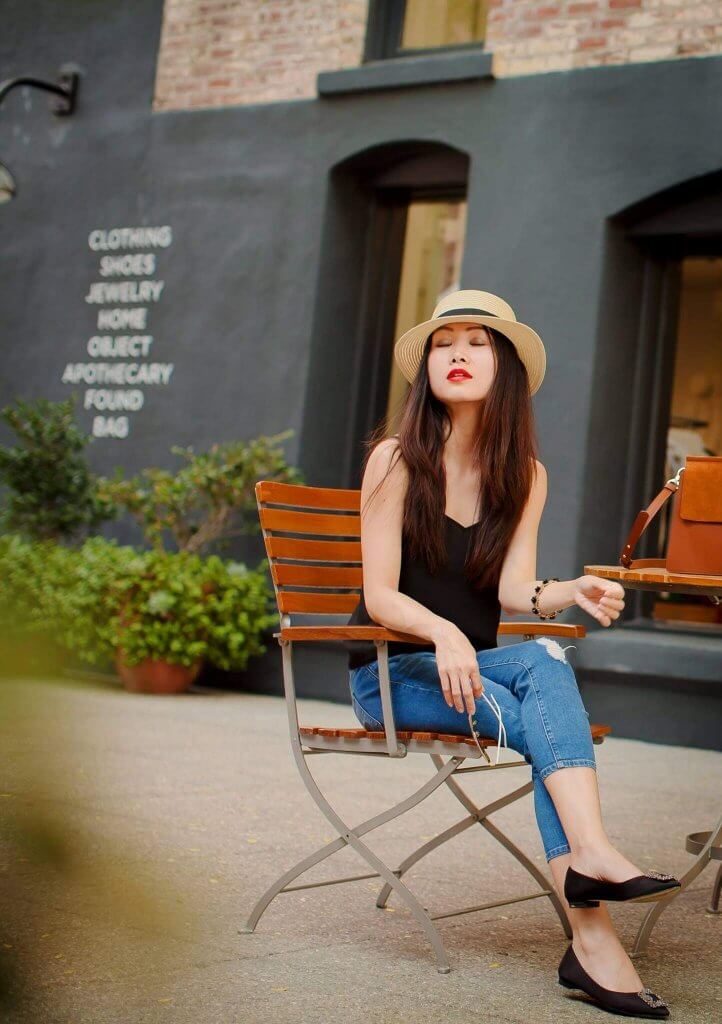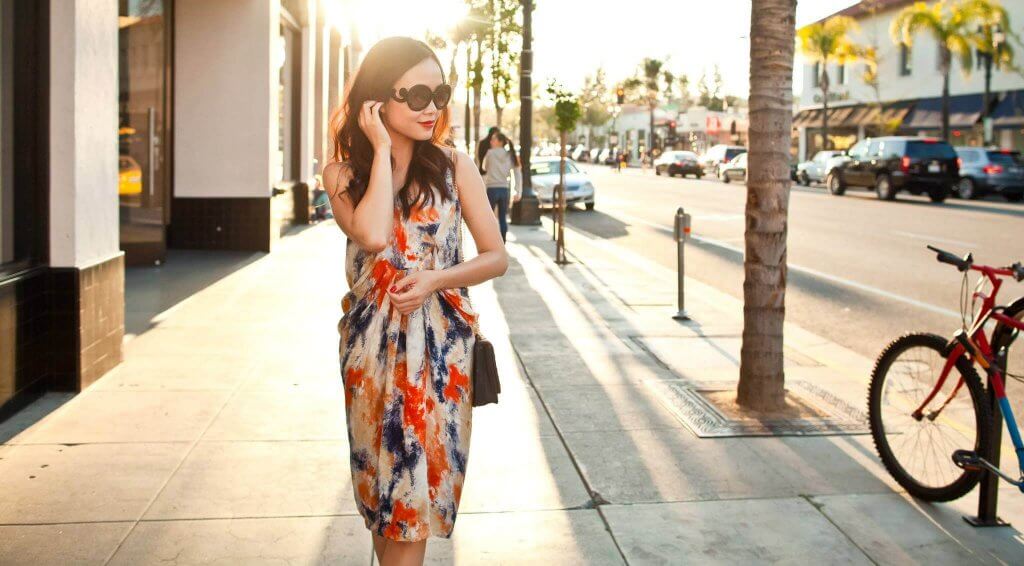 Hope this list will be helpful for your LA exploration. If you need tips and recommendations for places to eat in LA, please check out my blog My LA Survival Guide.
Happy Weekend everyone!
August 26, 2016