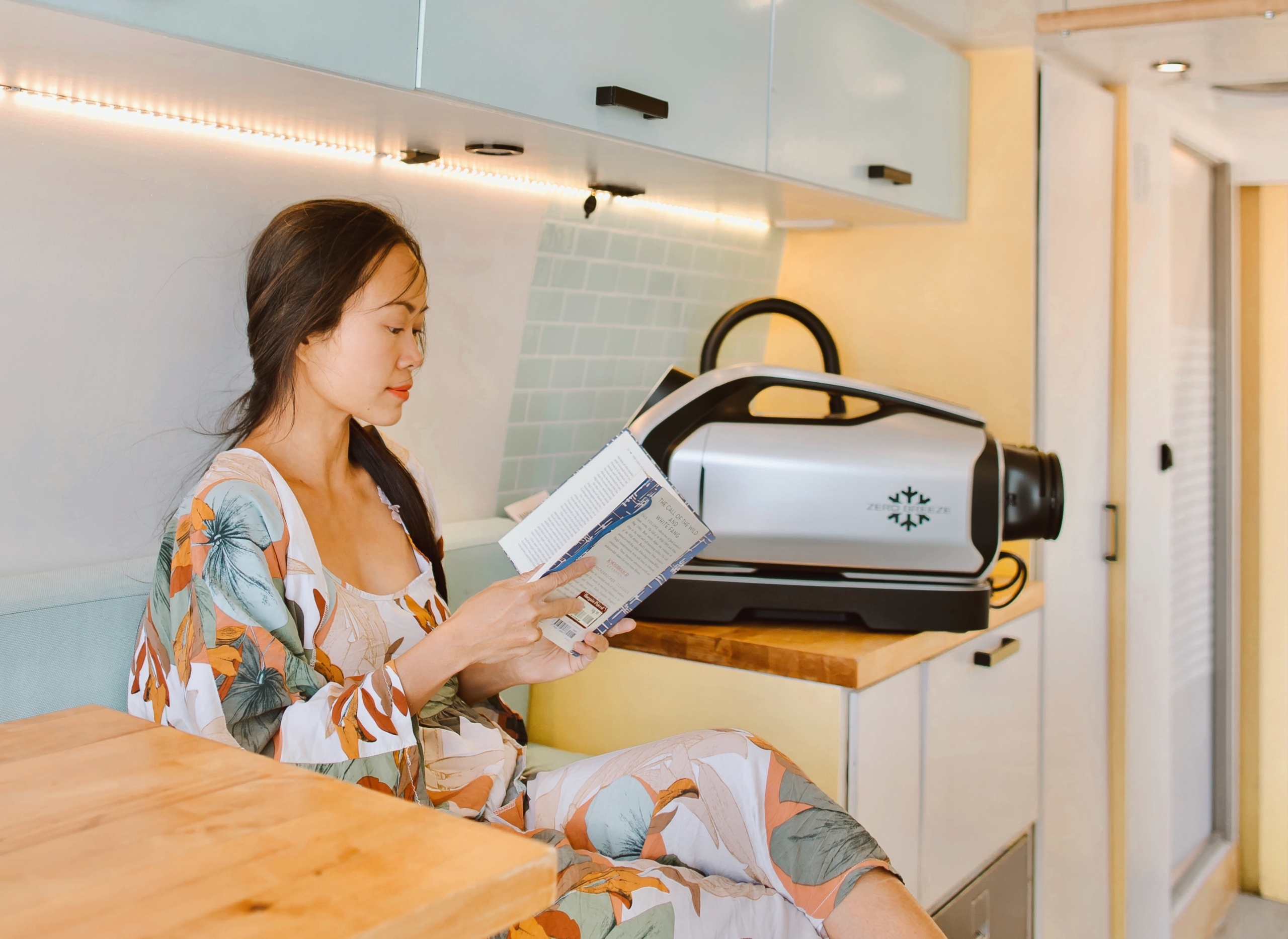 We have been traveling in our van full time for almost 3 years now and able to stay cool and comfy during the hottest months thanks to our well-insulated van and Maxxair Fan; plus, we always travel to places with cool weather (lakes, mountains,..) during summer months to avoid the heat. So we never found the need to install an AC until now. For this summer we are planning to base our home on wheels in Southern California and we need to find a way to cool our van (especially for our fur babies). When we found the Zero Breeze Mark II we were so excited. The Mark 2 is not intended to replace the traditional A/C which can cool down a large space in a short time, but with its great portability and the 2300 BTU, it's perfectly capable to cool a personal zone during the day when the sun is blazing and a queen-size sleeping area at night. In this blog is my full review of Zero Breeze Mark II.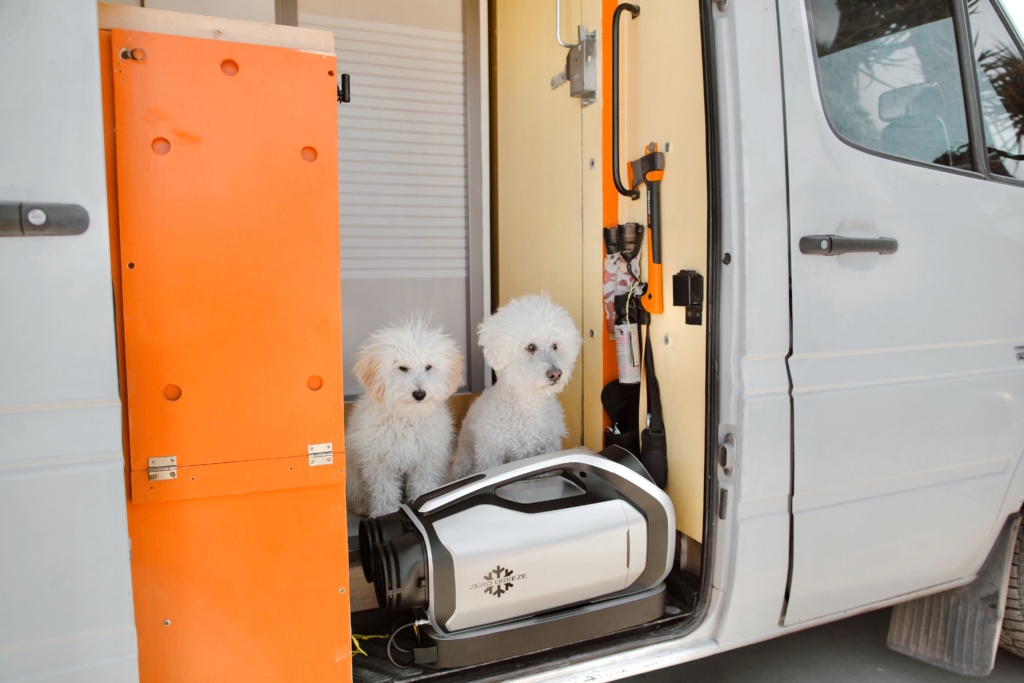 We have been looking at different portable air conditioner options on the market before stumbling on the Mark II, but their portability is really limited. Most of them are pretty huge, taking up a lot of room and it's really unnecessary to have a large air conditioning unit to cool down such a small space like our campervan. But Zero Breeze Mark II with its super small size (only 16 lbs) and a battery-powered cordless design contribute to its unprecedented portability, which brings endless possibilities to outdoor cooling. You can travel with the Zero Breeze portable AC wherever you want, whether in your camping tent, at the beach, in an RV, or at the office. It's designed to cool on the move (requires no ice or water).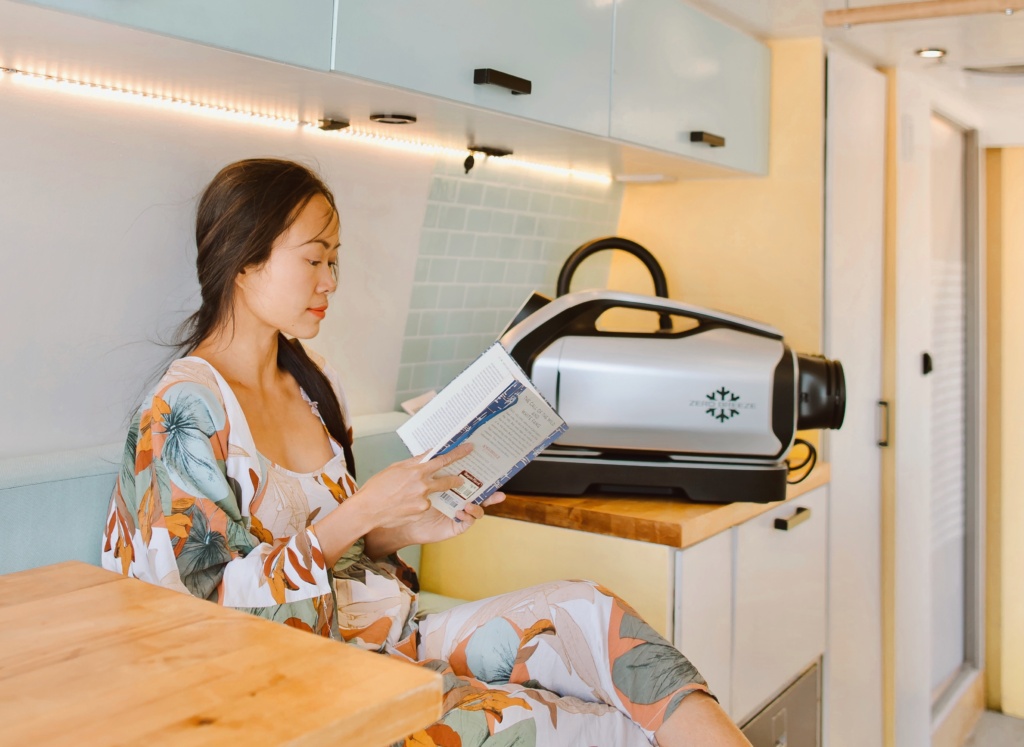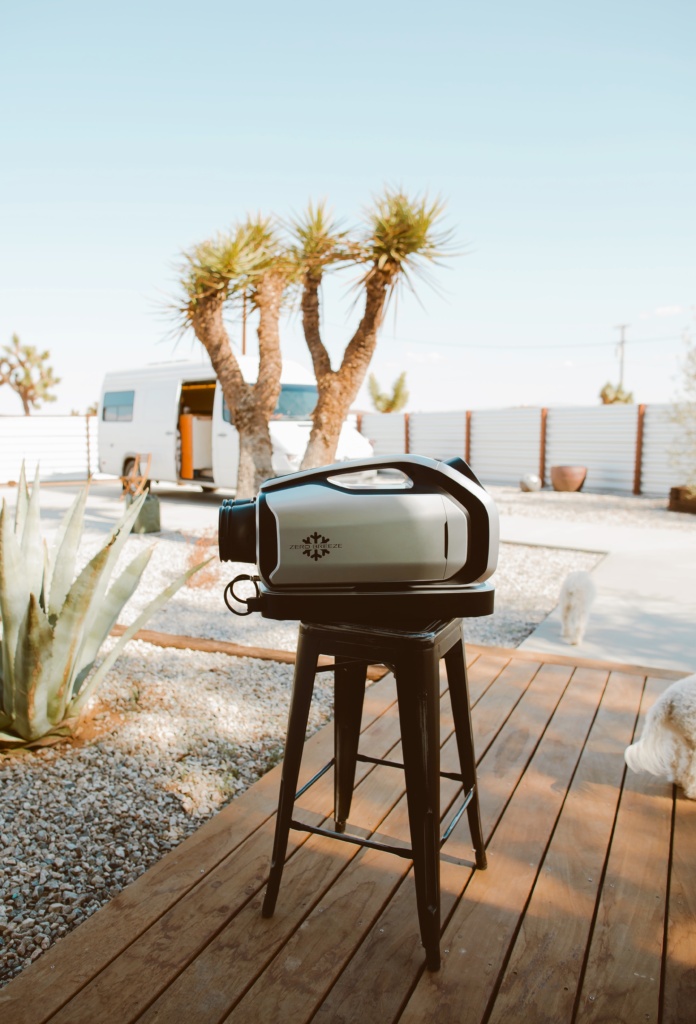 The best part is that Zero Breeze is a real air conditioner which means it has a compressor, just like a larger portable AC. The Mark 2's cooling power is quite extraordinary despite its super small size. It can cool down any small space by 30F degrees in just 10 minutes.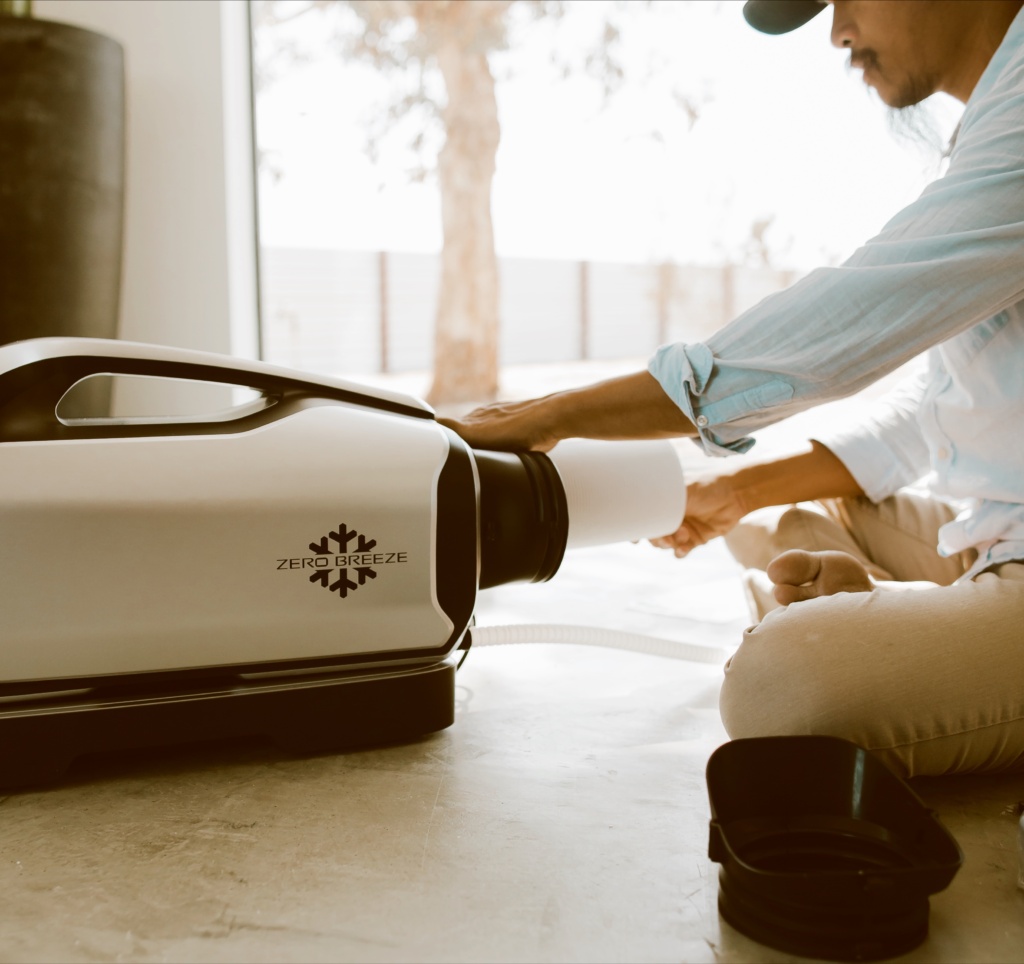 You are probably wondering how long a battery can power a compressor-driven air conditioner. The 840Wh capacity battery needs at least 5 hours to get charged fully. After a full charge, the battery could last up to 5 hours, but can last through the night if you select sleep mode. It also comes with an AC adapter if you want continuous cooling. The Mark 2 Battery can also be charged with a car power adapter. You can purchase the 12V to 24V DC-DC car power adapter on their website sparely. It is even possible to charge the Mark 2 battery with solar energy. Isn't it the coolest portable AC? There is no other AC on the market that can run off of solar energy.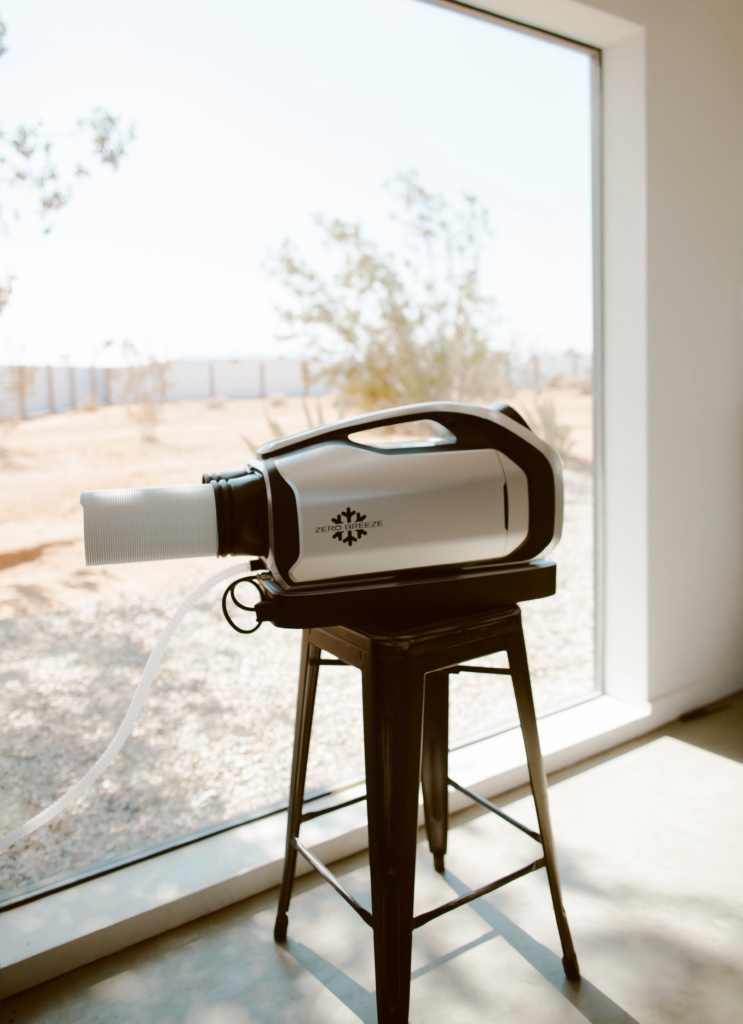 The Zero Breeze Mark 2 is working better than expected. We were looking for an AC solution which would not use a lot a power in our camper van. The Mark2 is only using 120W to 240W depending on which mode we have it in (max 240W power consumption on robust working mode and 120W on sleeping mode). That means it only uses about 1/5 power consumption of conventional air conditioners and easily driven by adapters (included) or batteries, no generator required.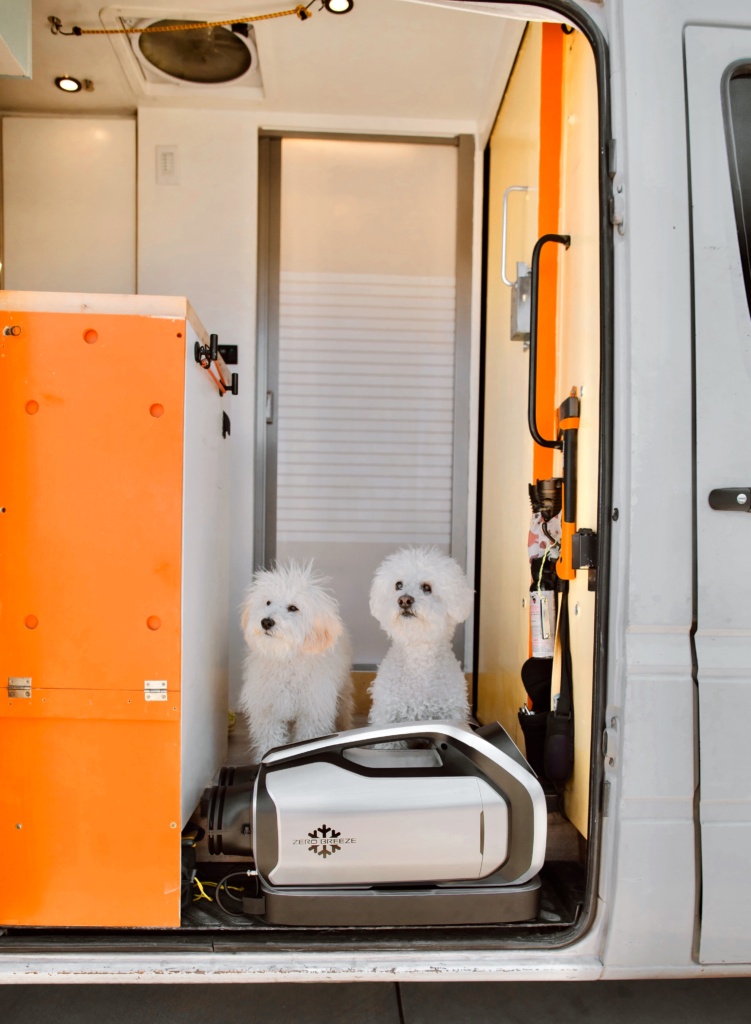 We love the Mark 2 for a number of reasons but a big plus for us is that it's portable & cordless; it's a grab and go item for these hot summer months that fits perfectly in our van. That said, Zero Breeze battery powered AC is not a large room cooler. It only works best for small spaces measuring 20-40 sq. Ft. in size, such as a tent or a campervan. And you can also use it as a personal area cooler beside your bed, on your desk or outdoors.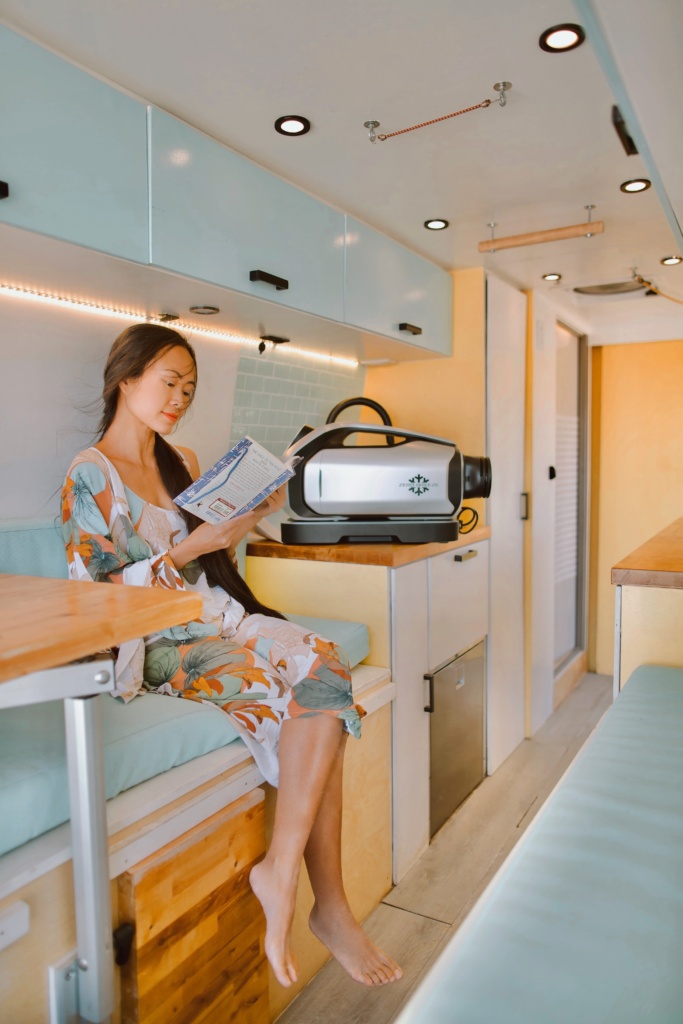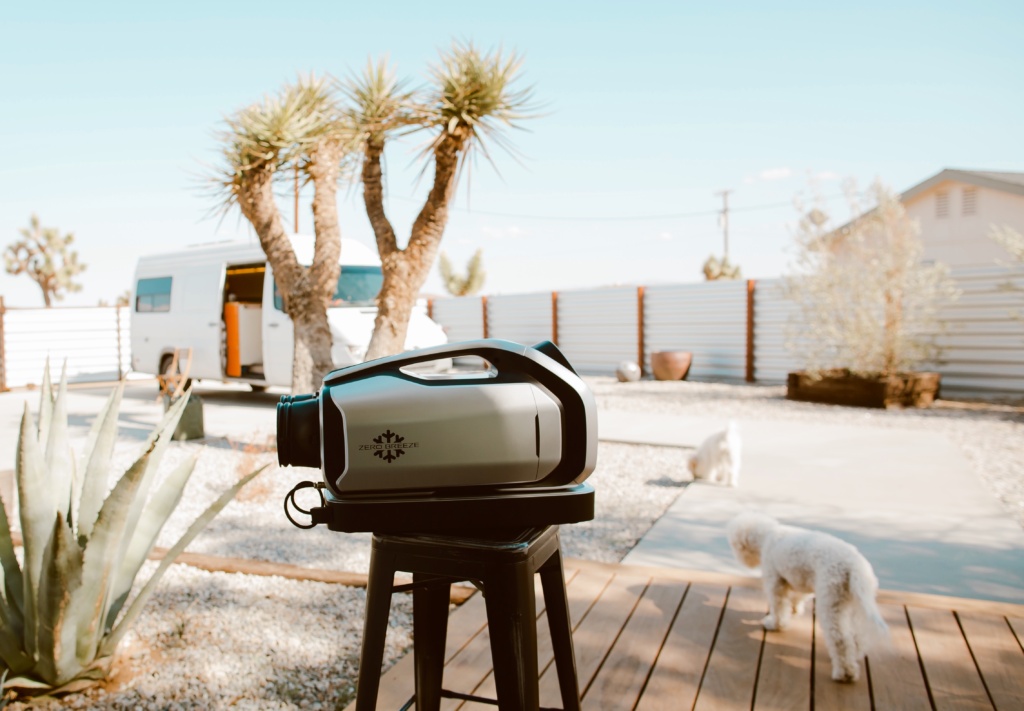 We can't begin to say how much peace of mind the Mark 2 has given us! Comfort is one of the essential aspects of van life. You won't want to spend any time in your van if you are not comfortable there. And as we do not really need a permanent AC installation in our van all year long (there are only certain months what we need to keep our van cool), a portable air conditioner is an excellent alternative. Having a portable unit means that we can easily remove and store it while we're in cooler areas. Being able to remove the unit from our tiny space can free up more space for other things – like maybe a heater in winter time? And in our opinion, the best portable air conditioner out there is the Zero Breeze Mark II. It's tiny but just as good as a traditional air conditioner.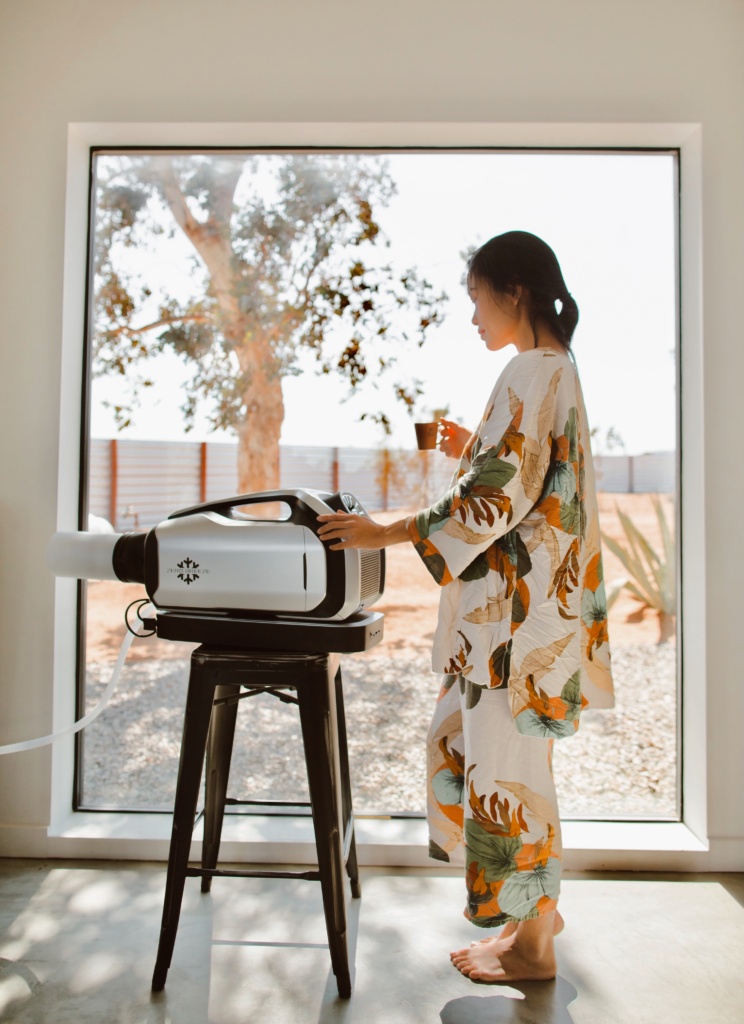 ***Thank you to Zero Breeze for kindly sponsoring this post. All opinions are 100% honest & completely my own.