The Ultimate Gift Guide for Travelers
This gift guide list should have been curated before Christmas, but I think a gift guide for avid travelers is useful for a variety of occasions during the year from birthdays or for your loved ones when they are about to set off on grand adventures. What inspired me to write this blog is because I was showered and pampered with wonderful gifts from family members and friends who understand me so well! They know I love traveling and taking pictures so their gifts are centered around my hobbies. I'm so thankful for their attention to a travel girl's wish list so I would like to share with you my gift guide inspired from gifts I received this Christmas which has something for everyone who travels on your list. So when you are shopping on New Year or any other time of the year keep these ideas in mind.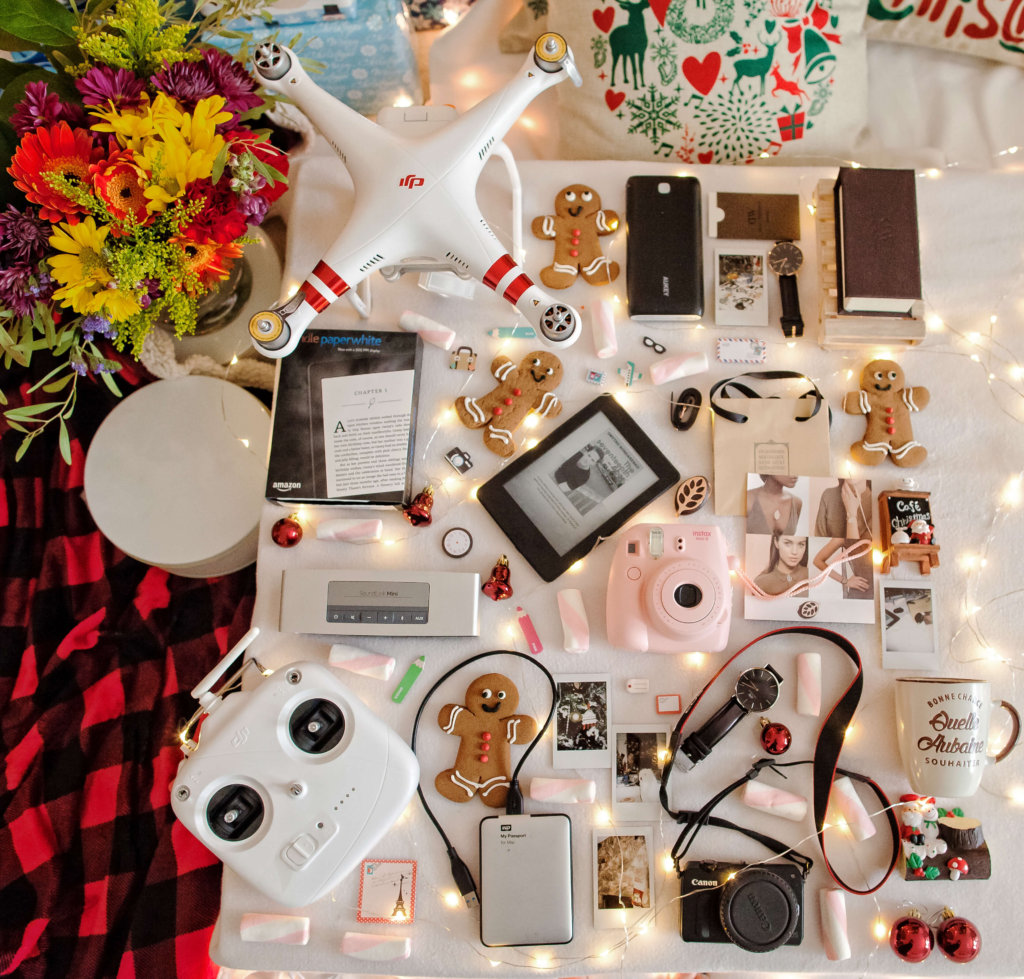 1. FUJIFILM INSTAX MINI 8
The Fujifilm Instax Mini 8 Camera is so popular and trendy among travel bloggers and its hashtag #fujiinstax has been a hot topic on Instagram. It is a compact camera that produces instant credit card-sized prints. The Instax Mini 8 is basically a point and shoot camera that allows you to click and develop instant photos within a couple of minutes. In this digital camera age, instant photography seems to often be a distant memory so the Instax Mini 8 is a lovely reminder of the days before digital cameras and create that retro look for your pictures!
It comes in 7 attractive colors: Raspberry, Grape, White, Pink, Blue, Yellow and Black. The colors are so pretty, especially the pastel ones! I have seen so many bloggers incorporate this lovely camera in their flatlays or as cute accessories with their outfits! This one is a must have for every fashion/travel blogger!
I was so thrilled to receive this lovely gift and can't wait to use it!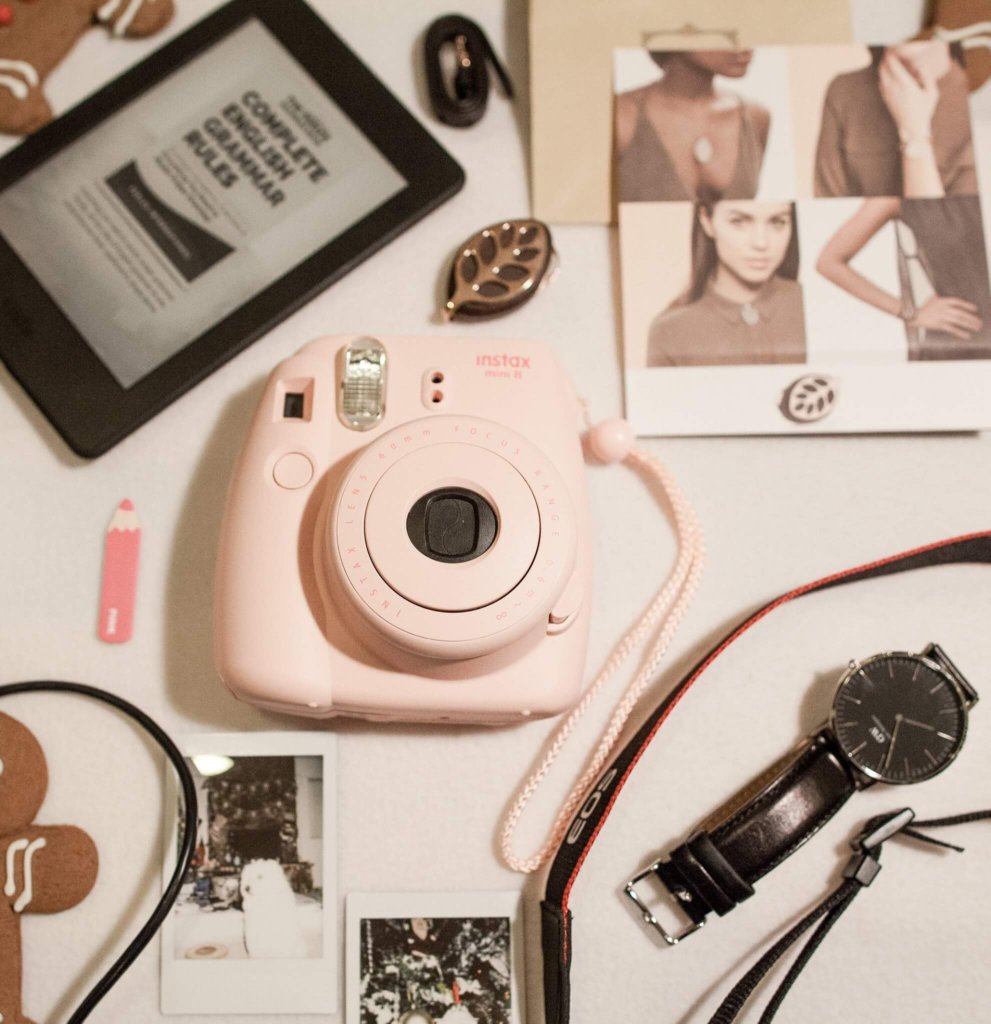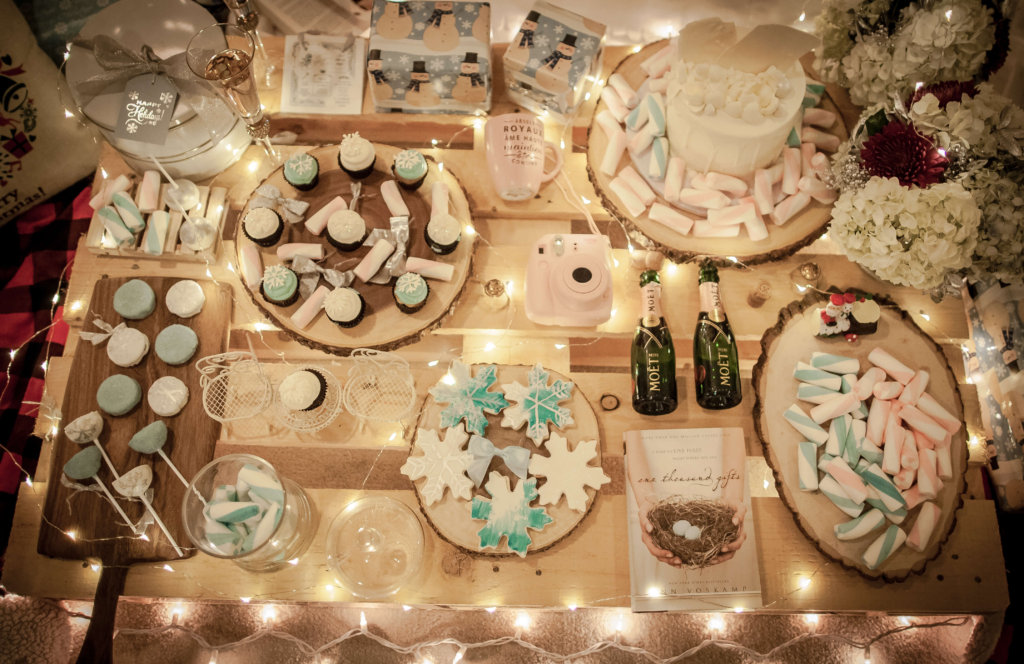 2.THE YEAR OF THE DRONE
Drones seem to be the new "it" gadget for any traveler wanting to document their adventures. You can now get amazing aerial shots and video of beaches, mountains, waterfalls, wildlife, or whatever. And this year my Santa spoiled me with a DJI Phantom 3 Standard!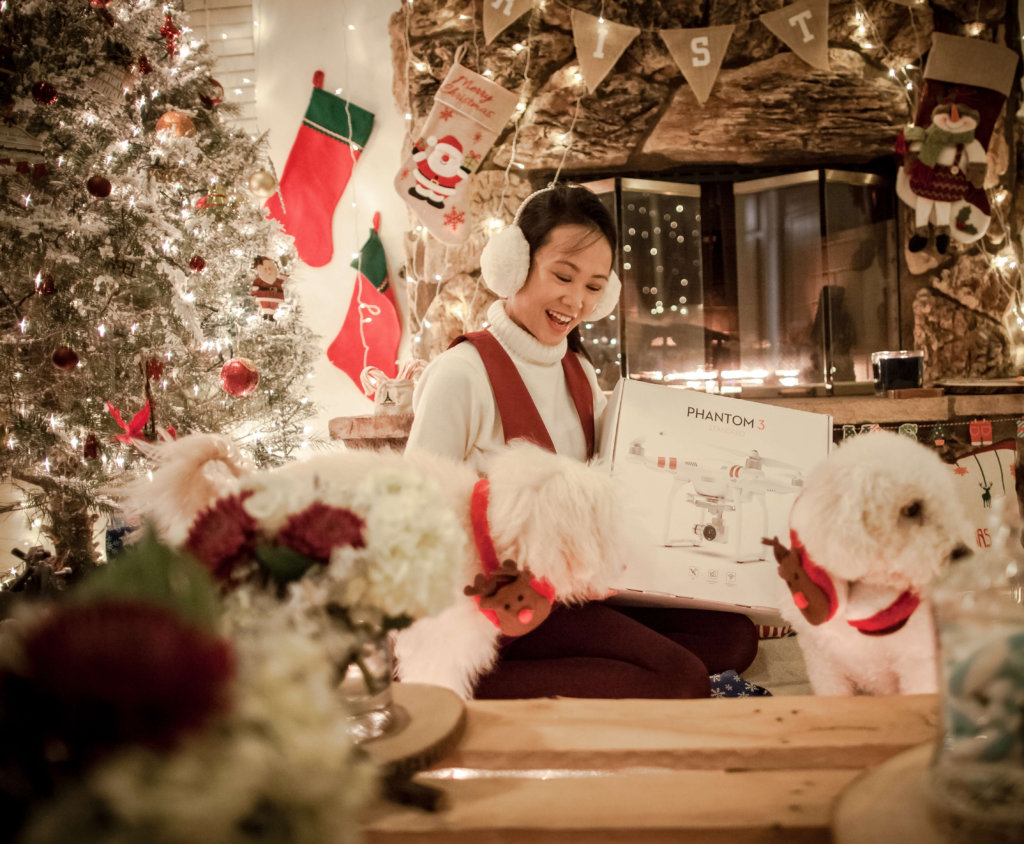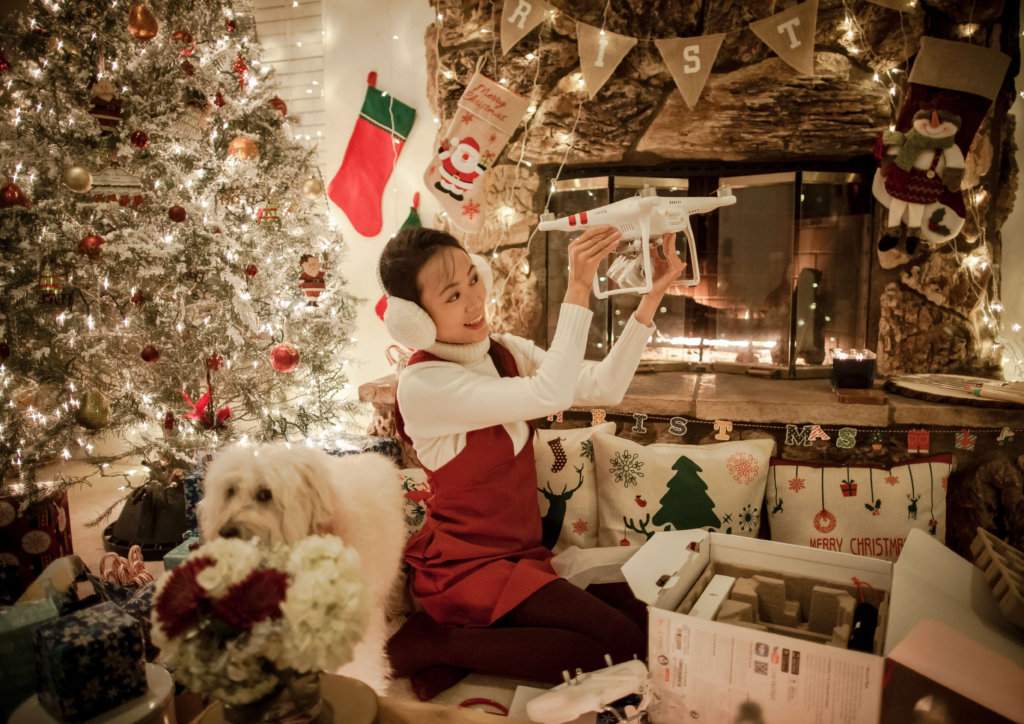 Compared to other drones' models, this seems to be a good beginner's drone at a decent price point. The DJI Phantom 3 comes with its only fully integrated 2.7K video camera that can shoot at up to 30 frames per second and can take 12 megapixel stills. The controls for the drone connect to your phone or tablet, allowing you to see a live 720p HD view, seeing everything that your camera sees in real time. And with the DJI app, you can enjoy all kinds of additional features such as a live map and radar.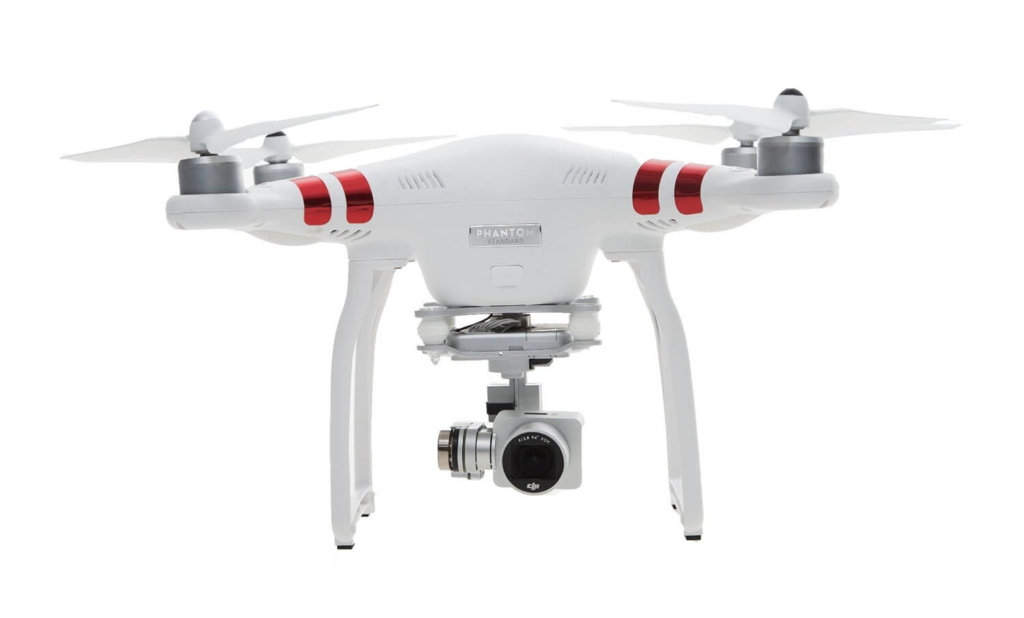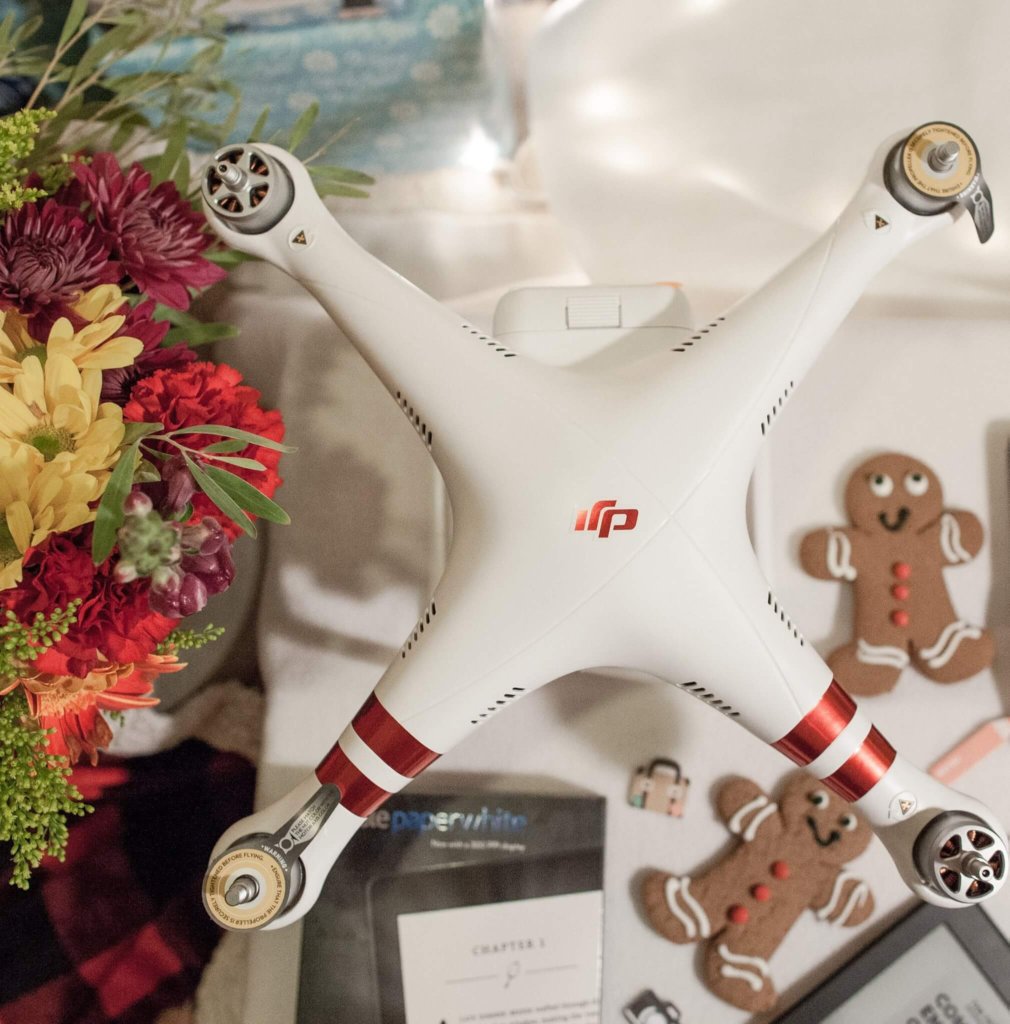 3. BellaBeat Leaf
I was scrolling through Instagram and saw so many lifestyle bloggers and yoga enthusiasts wear a leaf accessory with hashtag #healthtracker. It caught my eye because it is such a beautiful piece of jewelry, and also a health & fitness tracker. I was intrigued.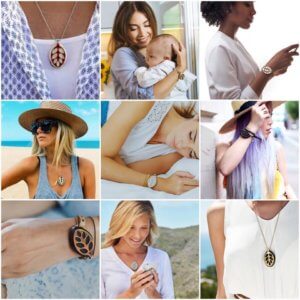 Collage of images from Bellabeat.com and other Instagram bloggers
And I was thrilled when receiving my own LEAF for Christmas! Thank you BellaBeat for such a wonderful gift!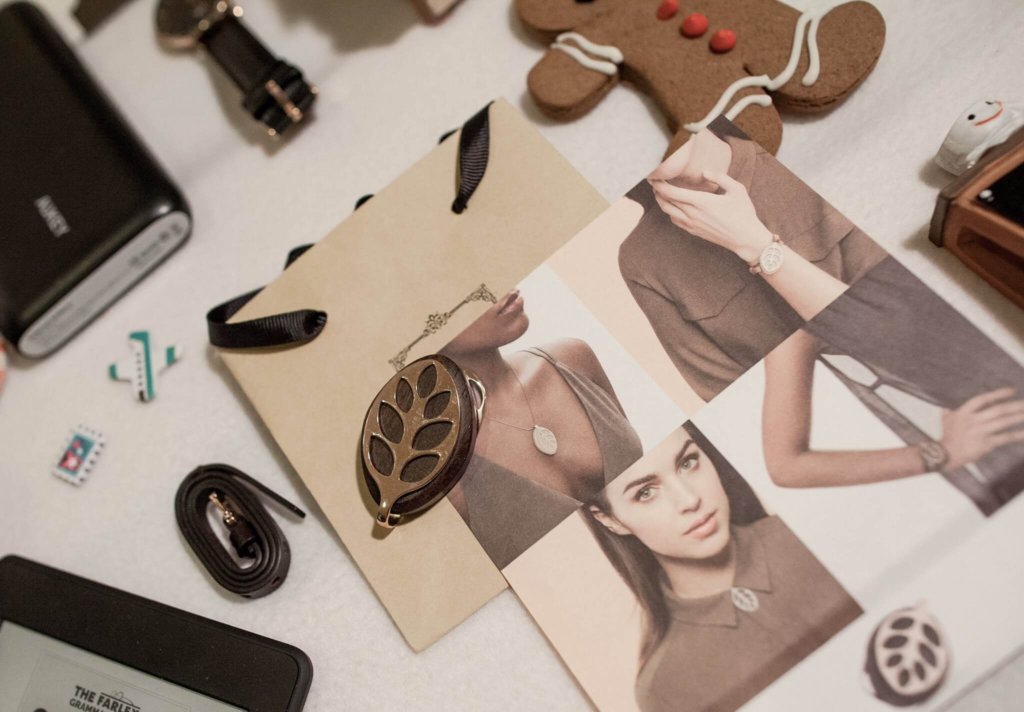 As I travel often, I need a heath tracker that reminds me to maintain a good balance of sufficient number of sleeping hours and healthy meals. But most fitness trackers are ugly and often don't go with my outfits. My Bellabeat Leaf can be worn on my wrist as a bracelet, or as a necklace. It measures my movement, steps, sleep, calories burned, breathing and stress levels. The LEAF syncs with the LEAF app, and all of my data is transferred wirelessly. Based on all the collected data the LEAF app provides useful insights to improve my health.
4.The Best Value Tablet for Travelers
Sure, an iPad is arguably a better product. But why travel around with such an expensive tablet that can succumb to loss or theft, when you can take the Kindle PaperWhite? Smaller and lighter than a single paperback, yet able to hold thousands of books, Kindles are particularly appealing for travelers looking to reduce the amount of weight they carry.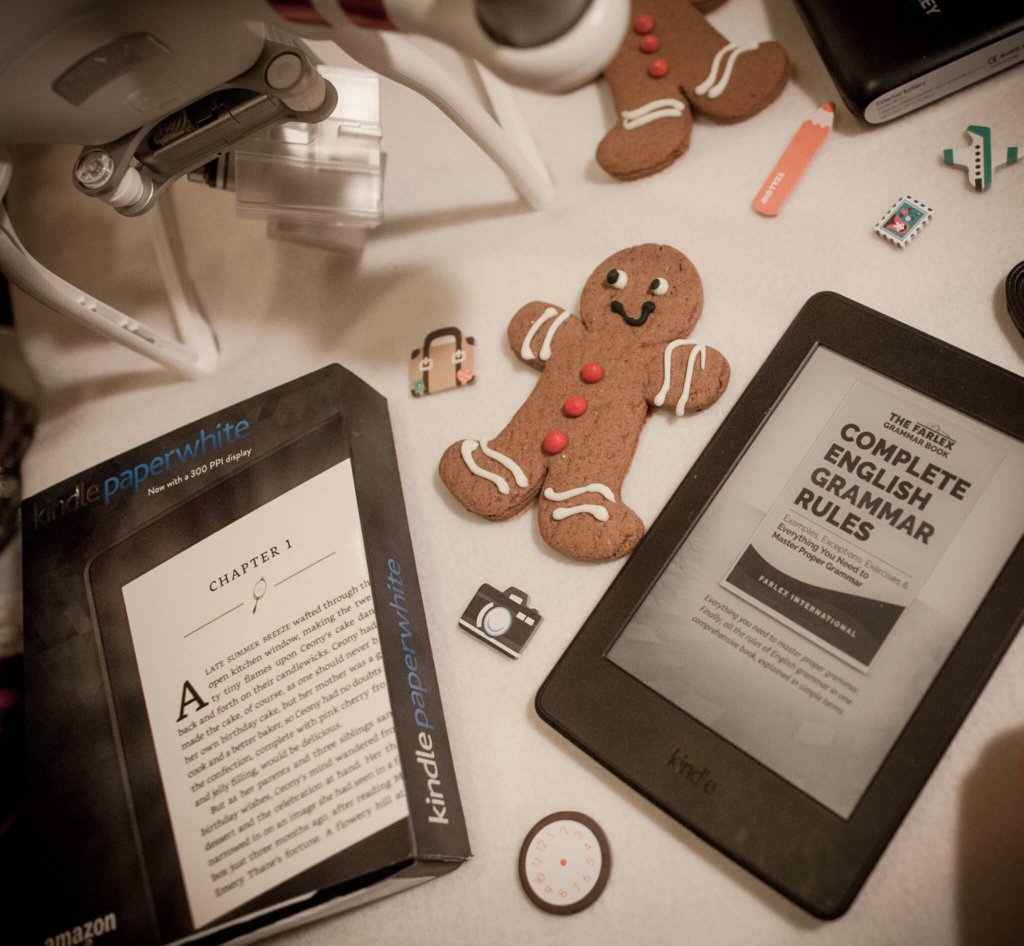 5. Western Digital My Passport for Mac
File storage is always a priority for travel photographer like me. When traveling I can take up to 1000 pictures per day so I rely a lot on external hard drive storage to backup my files. And Western Digital My Passport is specifically made for Mac. It comes in 3TB, 2TB, 1TB, and 500GB capacities.
6.The Best Portable Speakers for Travel
Traveling well is an art! Frequent fliers and music lovers can unite. My husband and I used to picnic outside the Old Town of Dubrovnik with the view of the fort during sunset or lazily sunbathed on the white sand beaches of Barbados, and we loved to fill the atmosphere with music. We love portable speakers for travel because they'll fill up a room with quality sound, but they won't fill up more than a corner of our suitcase. This Christmas we received Bose Mini Soundlink portable speaker to replace our old portable speaker! We tested it out a few times and were amazed with the sound quality. It produces clearer voices and a fuller sound closer to what you might expect to hear from a decent small stereo system.
7. A Timeless piece for Travel: Daniel Wellington Watches
A smartphone is one of the many essentials that I can't live without while I am doing my travels; but even if one of its many helpful functions is to display time, I find that keeping a wristwatch is more useful and convenient— not only can I easily see the time swiftly but it's also a great accessory! Now, when it comes to the best and timeless piece, my favorite is Daniel Wellington! I'm so blessed to be one of a few bloggers who first received their Classic Black Watches in their newest collection launched for the holidays! For inArabyMay's blog readers, use "MAYANDTRAVEL" for  an exclusive 15% off on all your purchases on danielwellington.com (expiration date: December 31, 2016)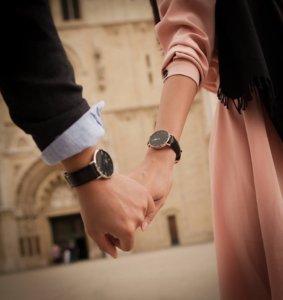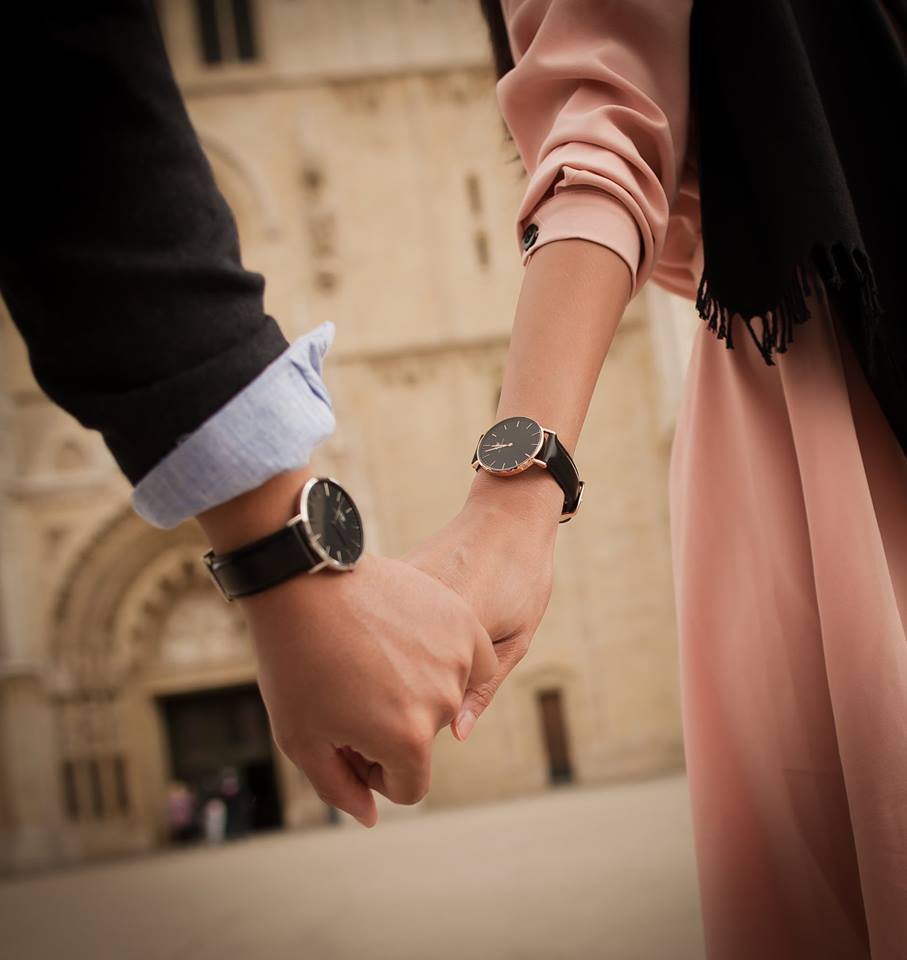 What's on your wish list? Did you see anything here you'd like to pick up for yourself or as a travel gift someone else? Let us know in the comments!
SHOP MY FINDS