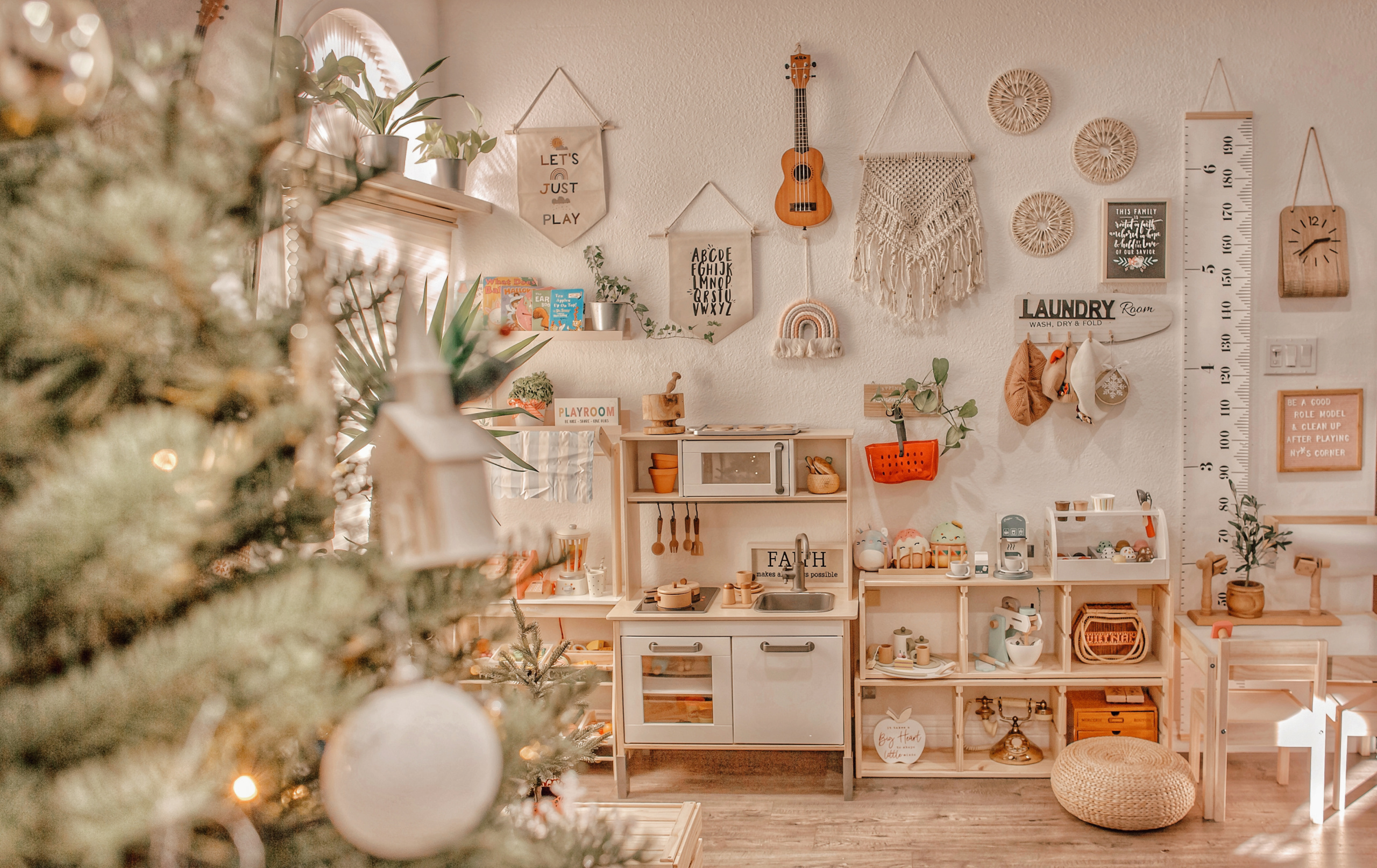 Christmas Day is almost here. If you are looking for unique toy gift ideas for your kids, I'm here to help. I'm a big advocate for wooden toys for kids. It's better for the environment, can provide open-ended play, and can also be passed down to generations if kept in good shape. The best wooden toys for toddlers are perfect for developing skills including hand-eye coordination, balance, memory, language and social skills, and even problem-solving. If you are considering wooden toys for Christmas gifts, I've rounded up some of my favorite wooden toys for toddlers and hope this list can be useful for your holiday shopping this year.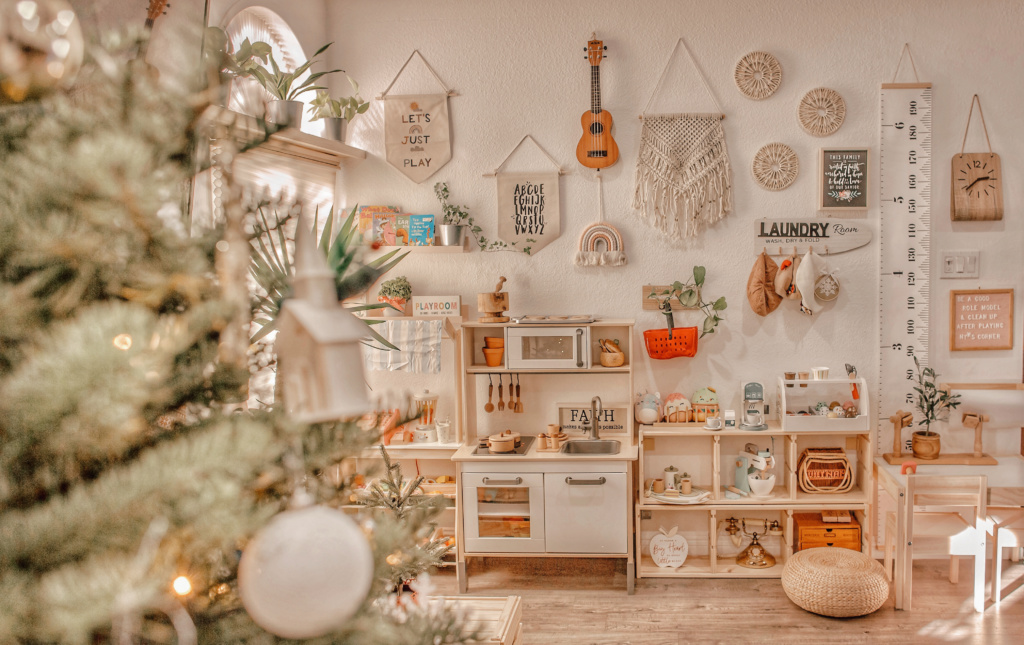 Advantages of Wooden Toys
1. Non-toxic material: Unlike plastic toys, wood is non-toxic material, that is safe for young children to play with. When it comes to children's toys, the quality of the toy is of utmost importance. Especially in the first 4 years of the child's life, when they love to chew and mouth toys, choosing the right material is very important.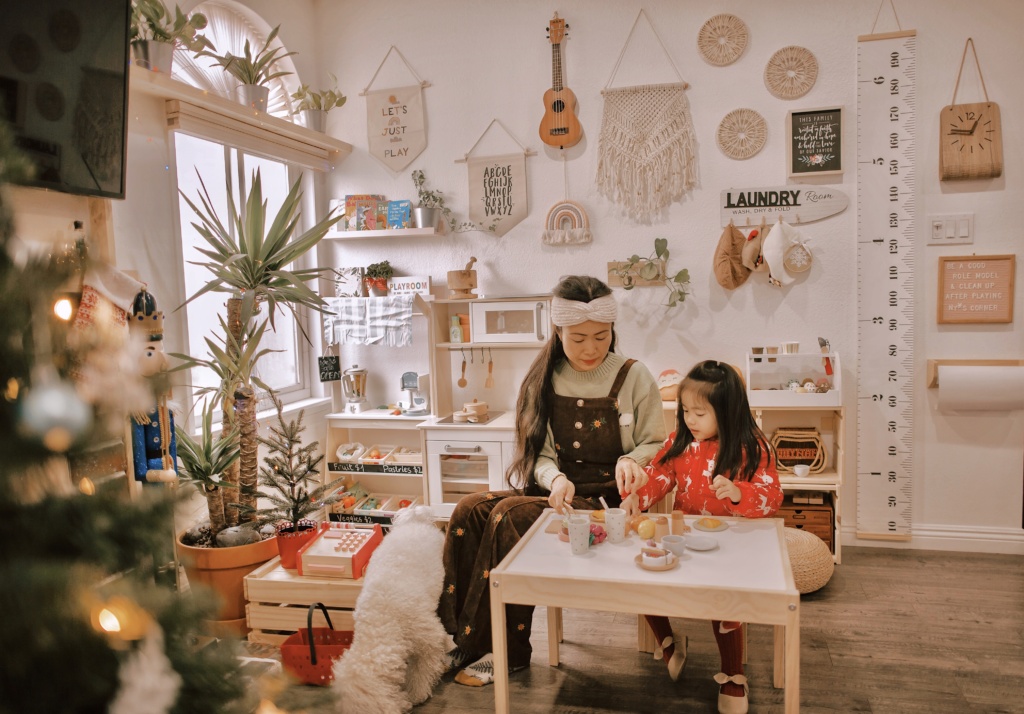 2. Generational toys: Wooden toys are durable and can be passed down the generations. There is something about wooden toys that I just love. They bring back feelings of nostalgia and memories of playing with the old toys in my childhood.
3. An Eco-friendly option: Battery operated toys are not only overly stimulating to the child they are also toxic to the environment.
4. Open-ended in nature: By age 3, most kids have the ability to play for longer periods of time on their own. This gives kids the opportunity to construct, pretend play and use their imagination. However, most plastic toys with buttons and electronics take this opportunity for open-ended play away, leaving behind a toddler just passively watching a toy perform. Since most wooden toys are open-ended in nature they provide an opportunity for imaginative and creative play. Knowing your child's/grandchild's interests and then selecting heirloom-quality wooden toys for them is the best way to inspire their imagination and development.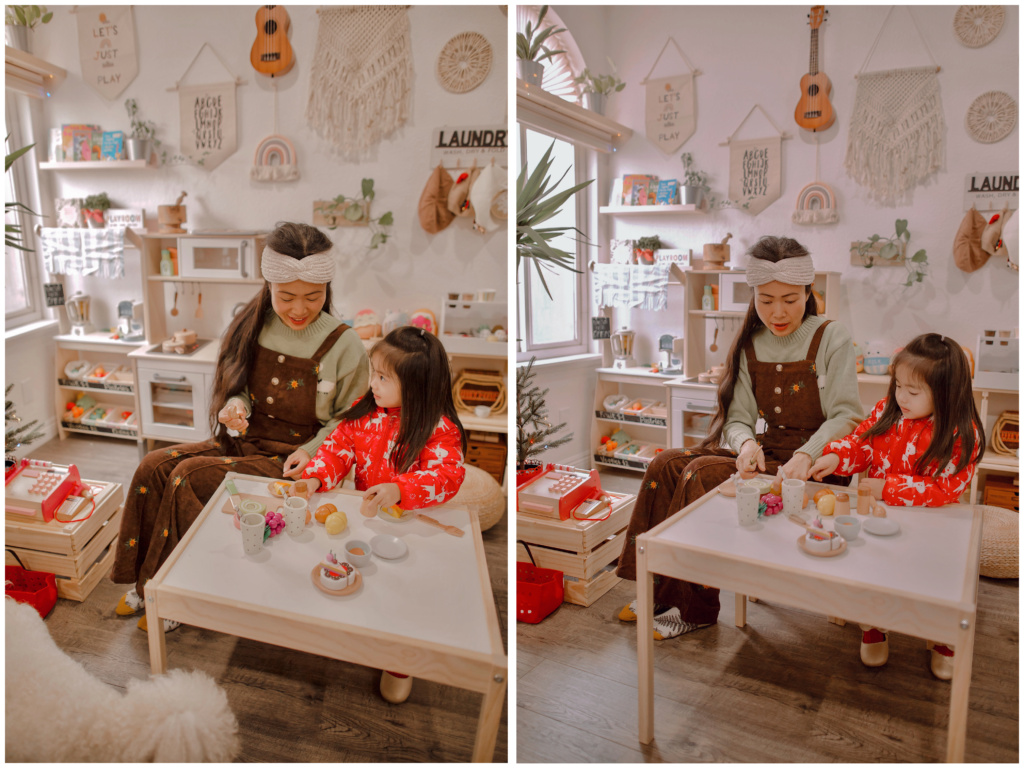 My List of 10 Best Wooden Toys for Toddlers
1. Wooden Kitchen Set
Wood kitchens look better than the plastic ones and you can always paint it to fix it up if it wears down over the years. One of our favorite wooden kitchen sets is the Ikea Duktig Play Kitchen. The Ikea Duktig kitchen is the perfect play kitchen for so many families because of its compact and minimalist design.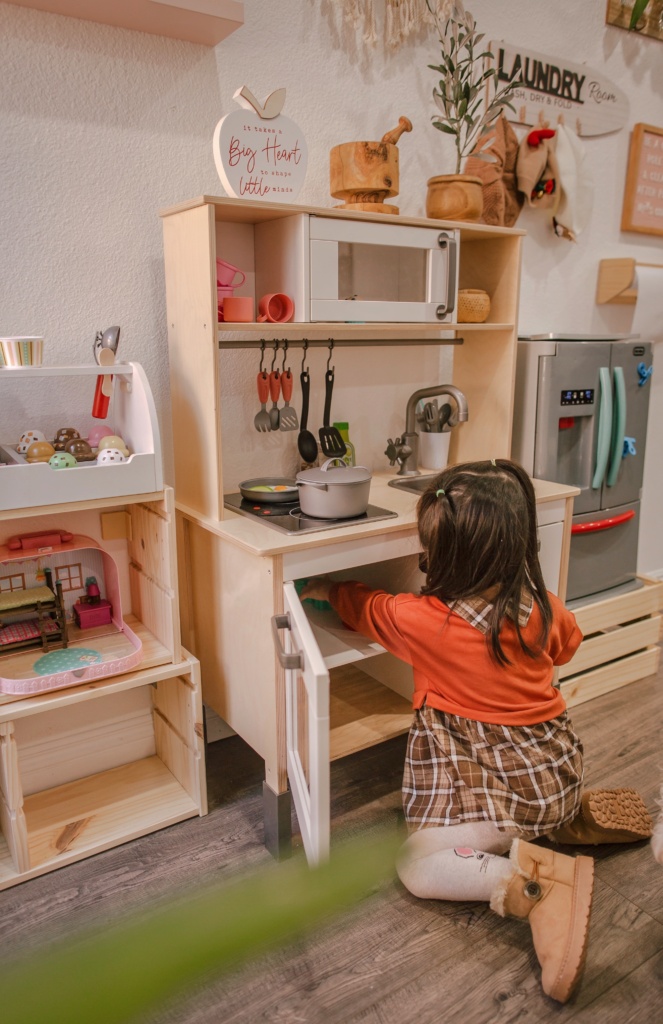 Having their own miniature kitchen provides children with opportunities to role play, learn new skills, gain confidence and independence and improve their emotional wellbeing and social communication.
2. Wooden Market Stall
Imaginary role play shopping is absolutely fun! This role play toy market stall encourages creative imagination, social and language development. This setup will help your child to build confidence, communication, and problem-solving skills as they pretend to be a storekeeper, cashier, and future household shopper.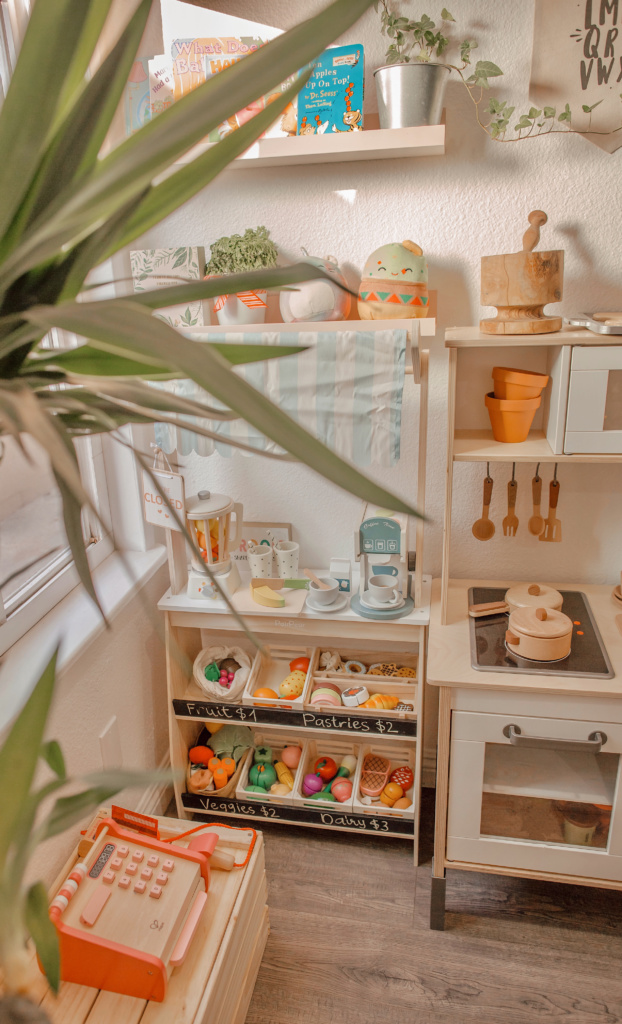 Some of my favorite wooden market stalls are the Timeless Shop and Cafe Stall Set from Le Toy Van and the General Store Toy Set from Tender Leaf Toys.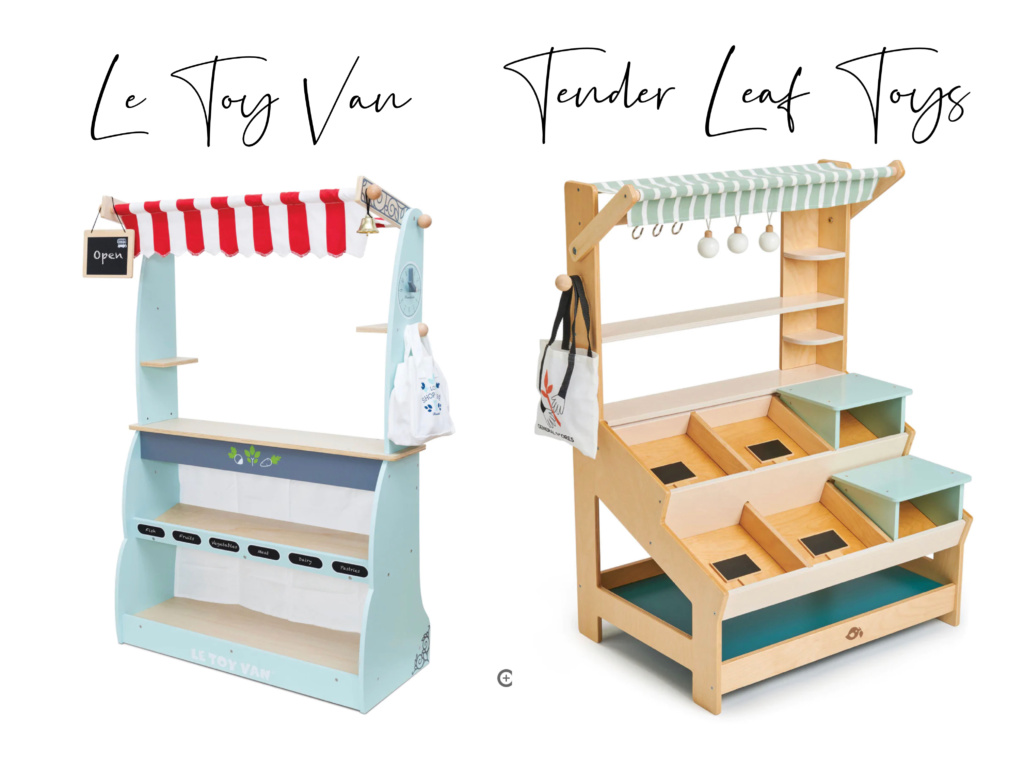 These sturdy, handcrafted wooden market stands are the ultimate canvas for your budding proprietor to set up shop. Whether it's a farmer's market, flower shop, ice cream joint, or bakery, it's the perfect opportunity to practice organizational skills, social interaction, math, negotiating, and more. These toy stands effectively disguise learning as play! Plus the timeless design will delight for years to come.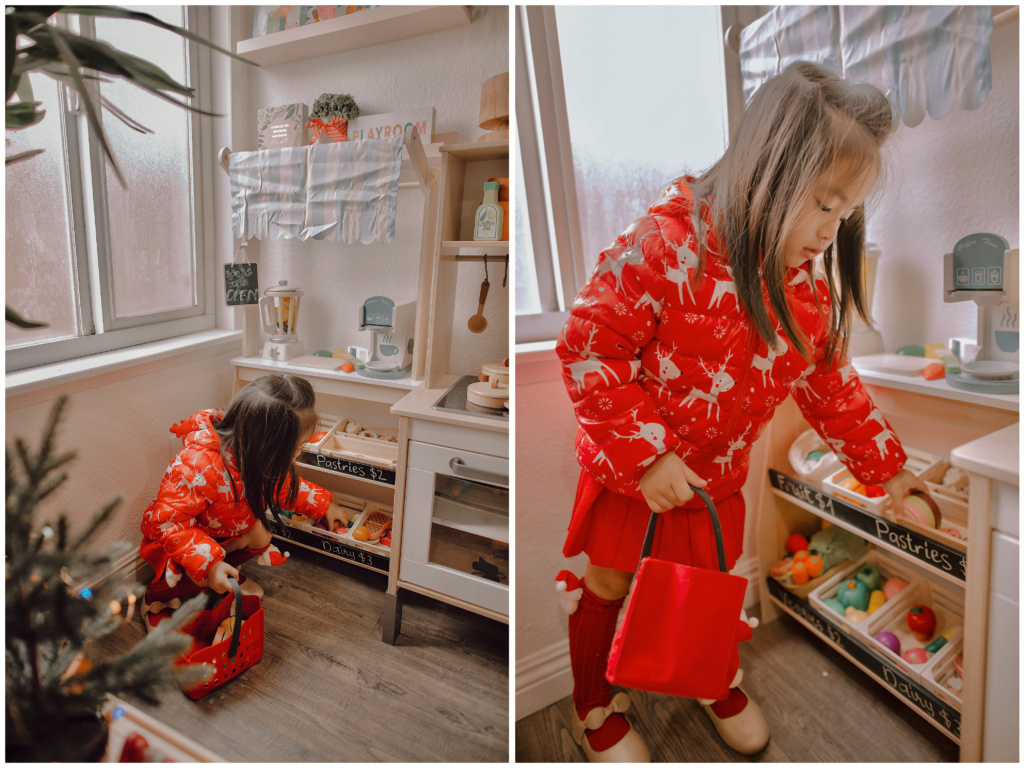 3. Wooden Play Food Set
These play food sets encourage imaginative play and teach little ones about the different food groups and healthy eating. We love the play food sets from Le Toy Van. They have different sets of play food including the wooden fruit set, the wooden veggies set, the wooden pastries set, the wooden dairy set, and the wooden meat-fish set.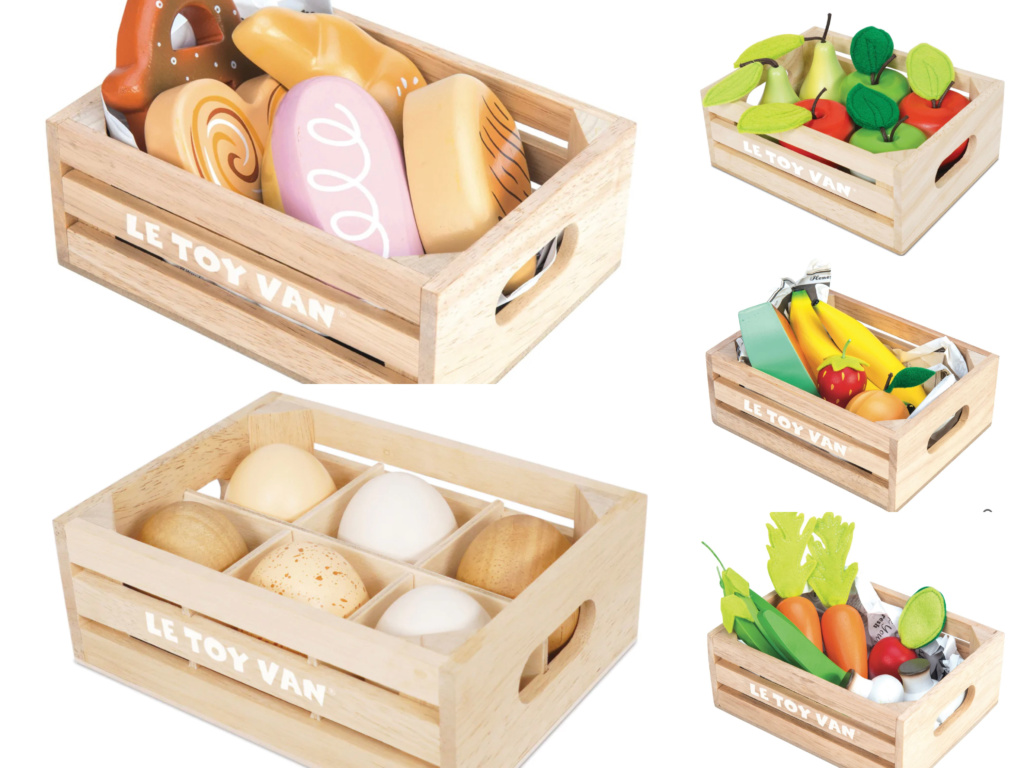 All items from their play sets are crafted from durable, sustainable wood using ethical practices and hand painted with non toxic paints. These food set come in little wooden crates that make perfect accessories to compliment the Le Toy Van's wooden market stalls.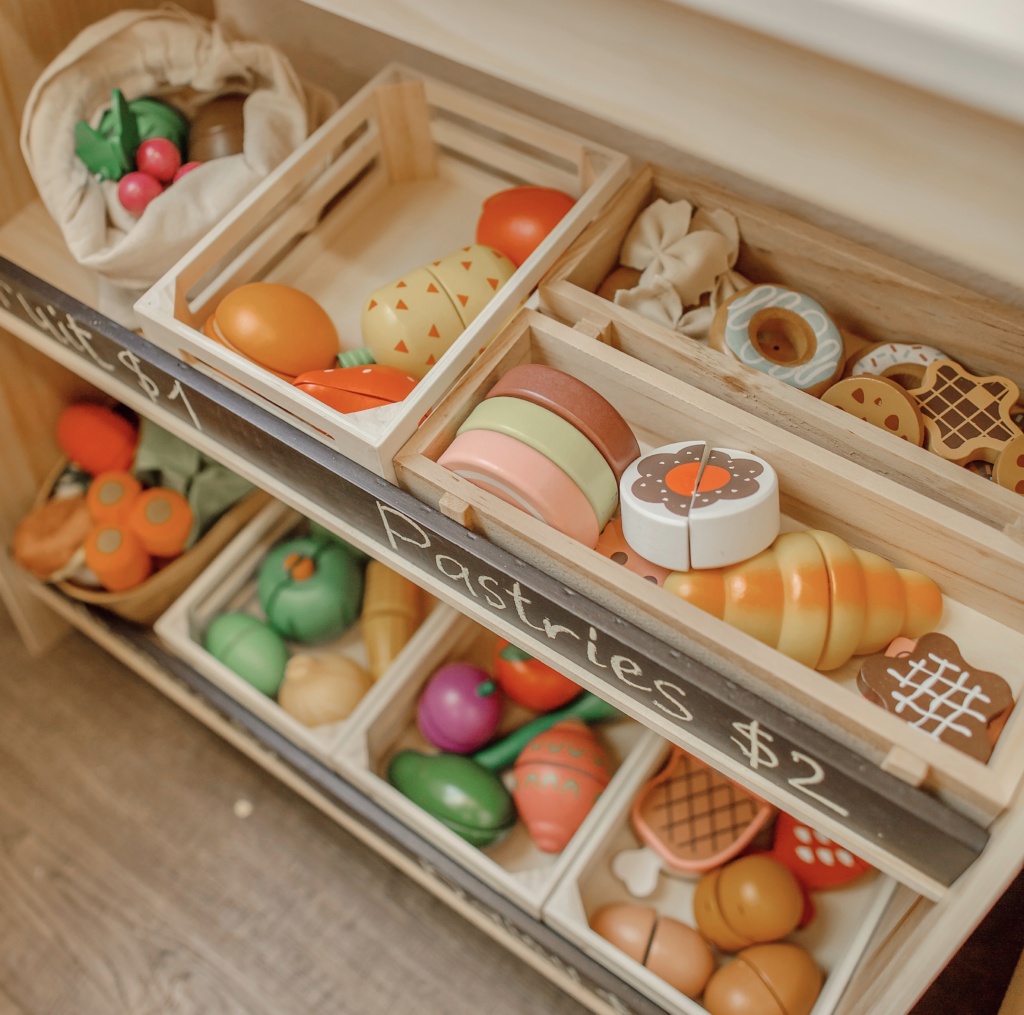 4. Wooden Pantry Set
Wooden play pantry set is great supplement when paired with wood kitchen and wood food sets. One of our favorite wooden pantry sets is the wooden pots, pans, and dishes from Coco Village.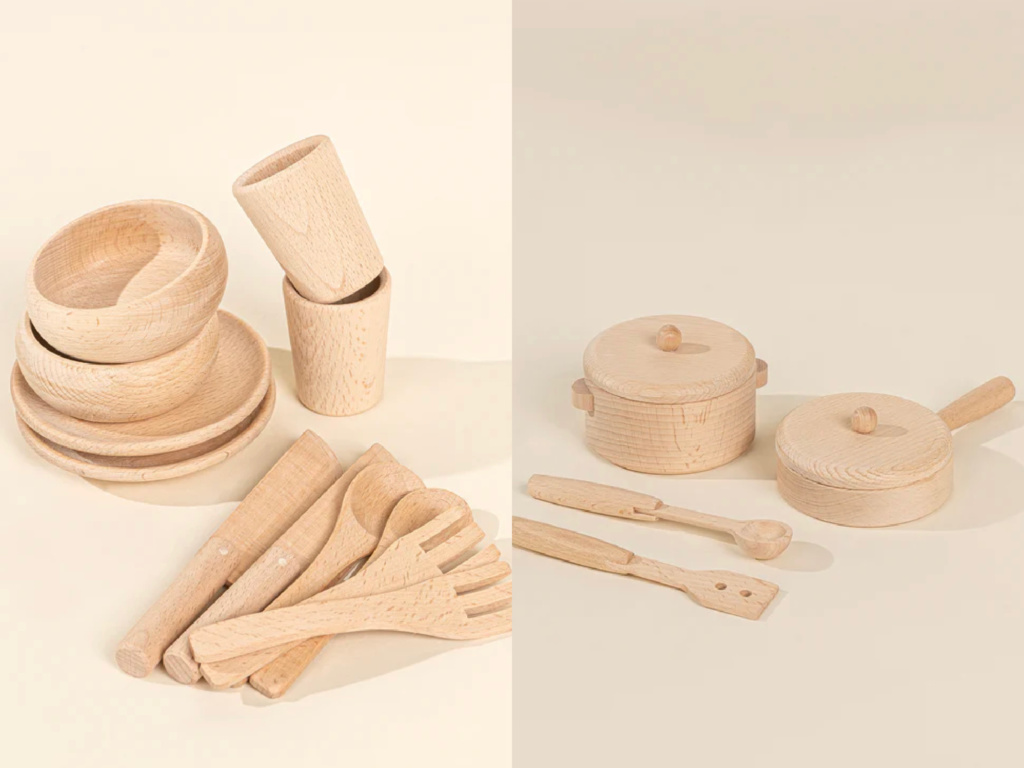 This wooden pantry set is a modern take on the pantry essentials every little chef should have in their arsenal. This set includes kitchen utensils (a spatula and a large spoon), one pot, one pan and their respective lids. The essentials for all our young cooks to serve the most delicious meals cooked directly in their imagination. This set encourages children to eat independently and familiarize themselves with these everyday tools.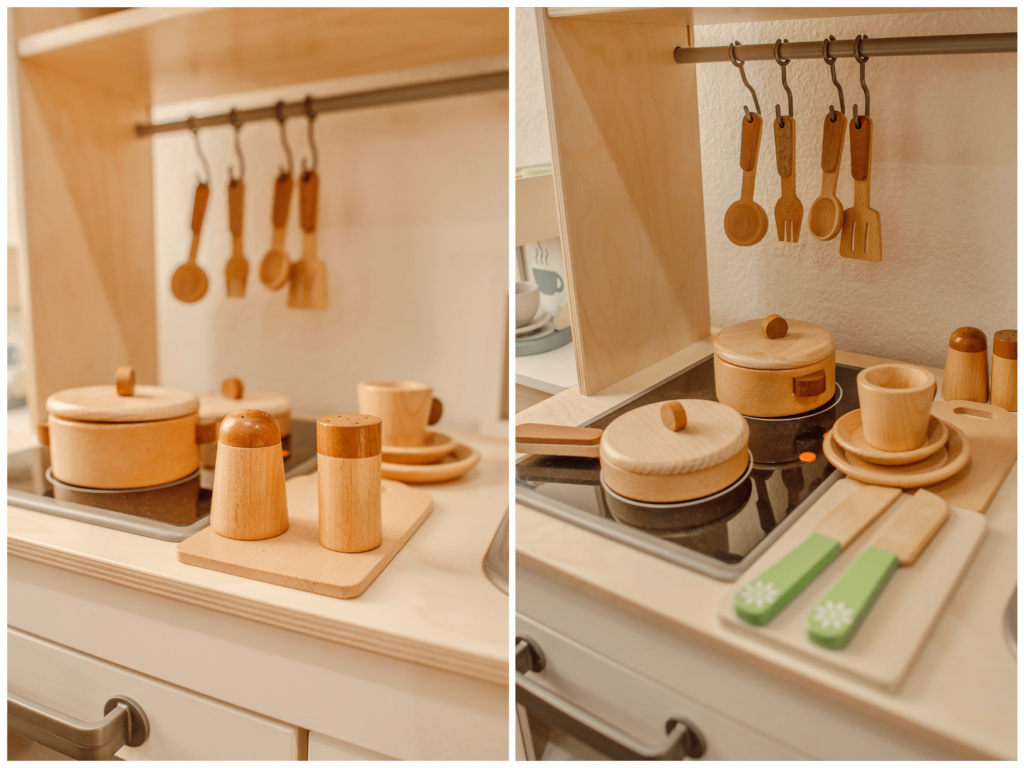 We also love the Milton & Goose Dairy Play Food Set and the Pantry Play Food Set. The Dairy Set includes Organic Milk, Almond Milk, Goat's Milk Butter, and 2 Free-Range Eggs and the Pantry Set includes Apple Cider Vinegar, Manuka Honey, and Flaky Sea Salt.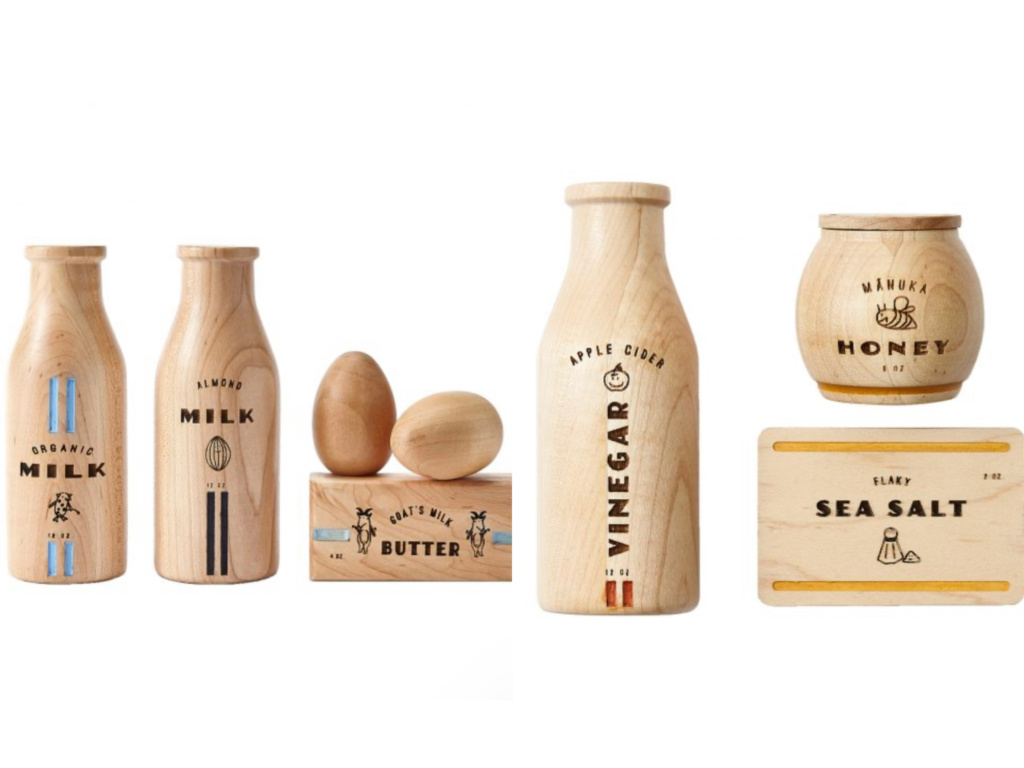 These play food sets from Coco Village and Milton & Goose have great workmanship and come in a beautiful cotton drawstrings bag which make a superior gift for birthday, Christmas and any other celebrations.
5. Wooden Cash Register
Shop, scan & pay! Your little one loves to pretend to do grocery shopping? He/she will love the Wooden Cash Register from Hape. A creative way to teach them to count and even negotiate, while having fun!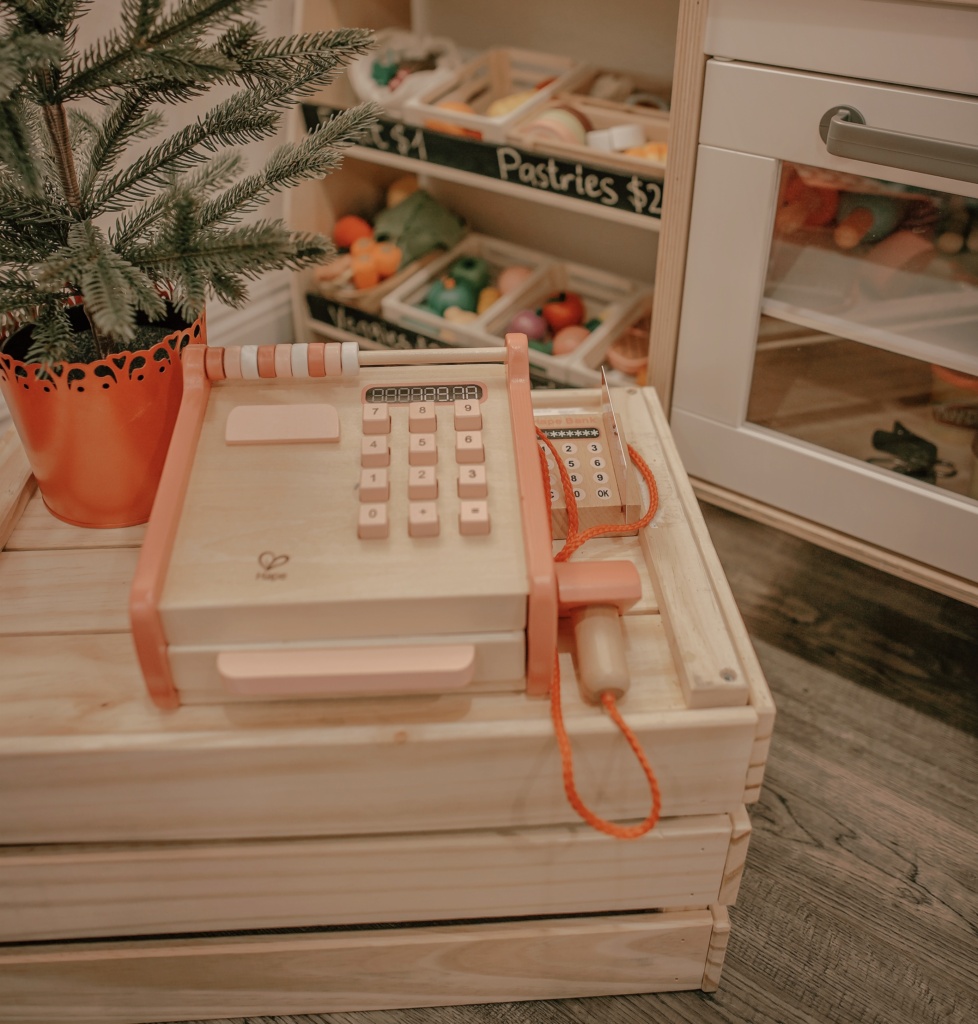 This wooden register lets kids scan a card or pay with money, teaching your little one basic math and money counting skills. The cash register features realistic accessories that encourage real-world imitative play. The checkout register comes equipped with one change draw, one scanner, one stack of register paper, one card reader, one credit card, and more. A great way to teach your little ones about monetary value.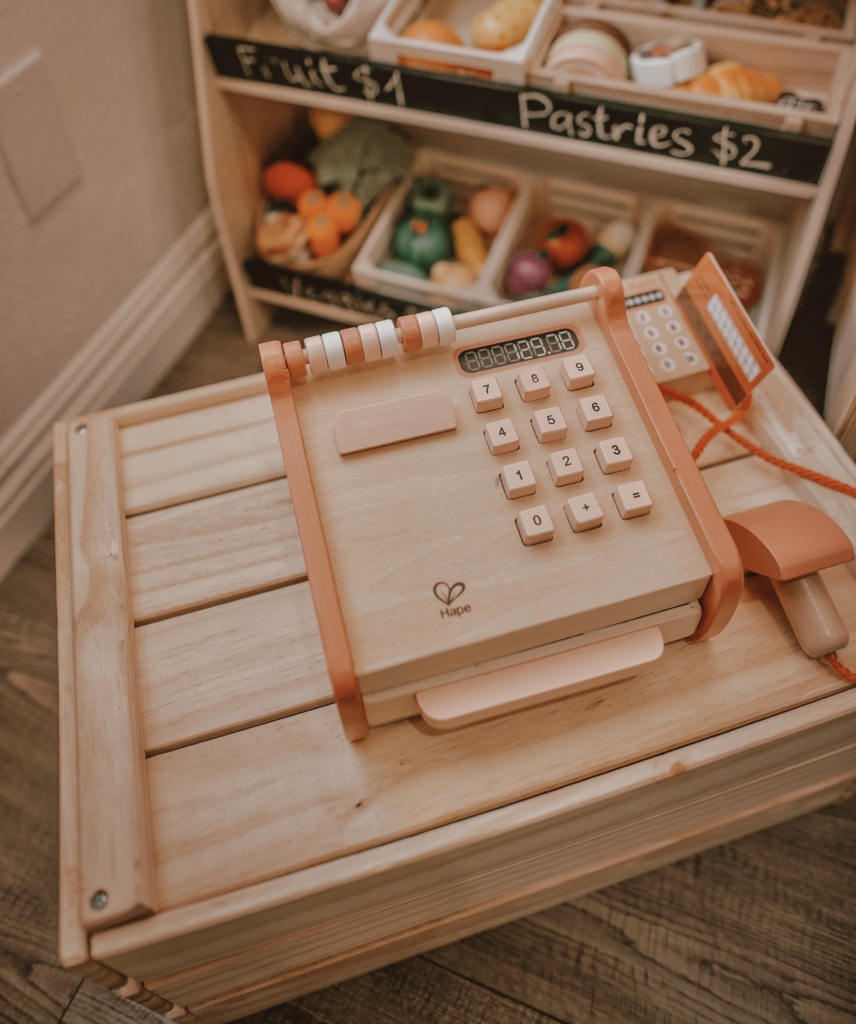 6. Wooden Mixer Set
Real looking wooden toy mixer design is a wonderful addition to any kid's pretend play. Bake cookie mixer is more than just about becoming a little chef; they also inspire creativity and imagination, strengthen hand-eye coordination, and help kids learn about science or foods.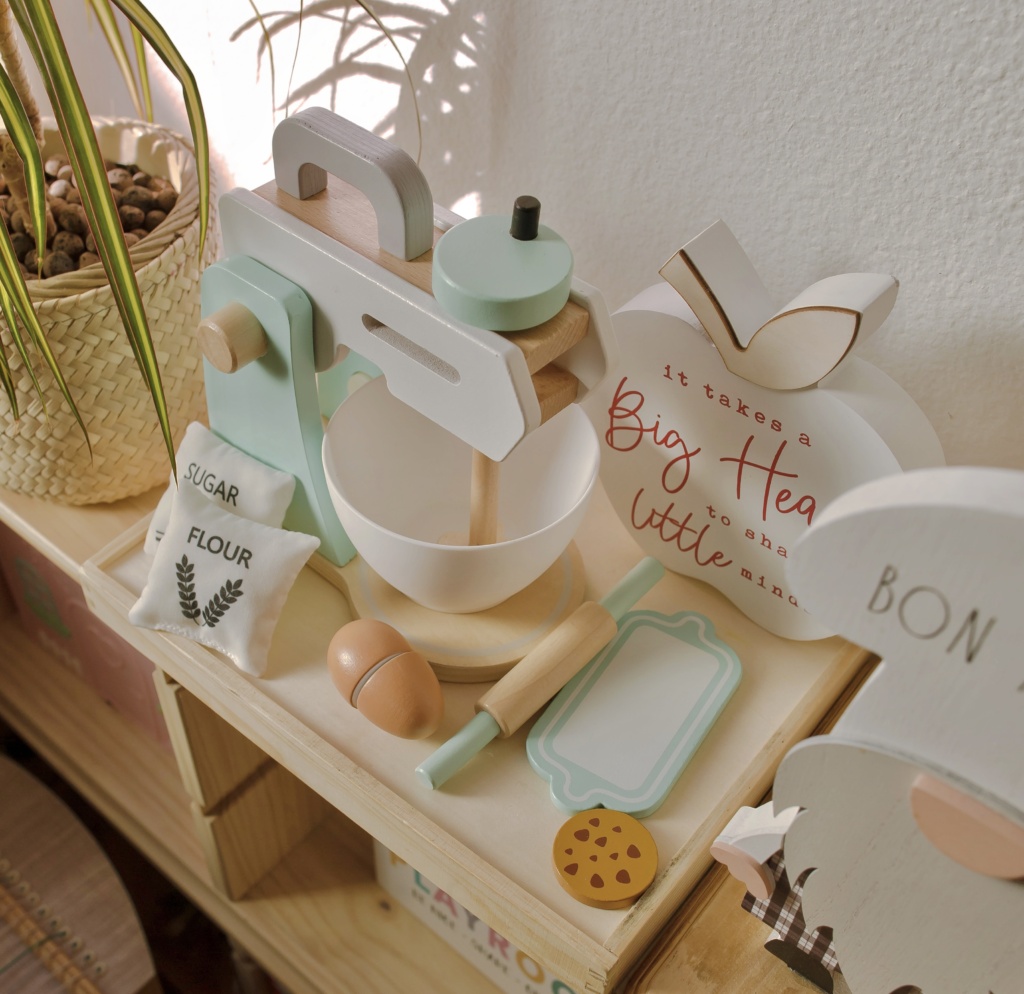 We love the wooden mixer set from Tiny Land. This wooden mixer toy kitchen set contains a premium wooden mixer with an exclusively designed baking set, which includes egg and flour, sugar, 1 rolling pin, plus 2 cookies and 2 in 1 dough or bake plate.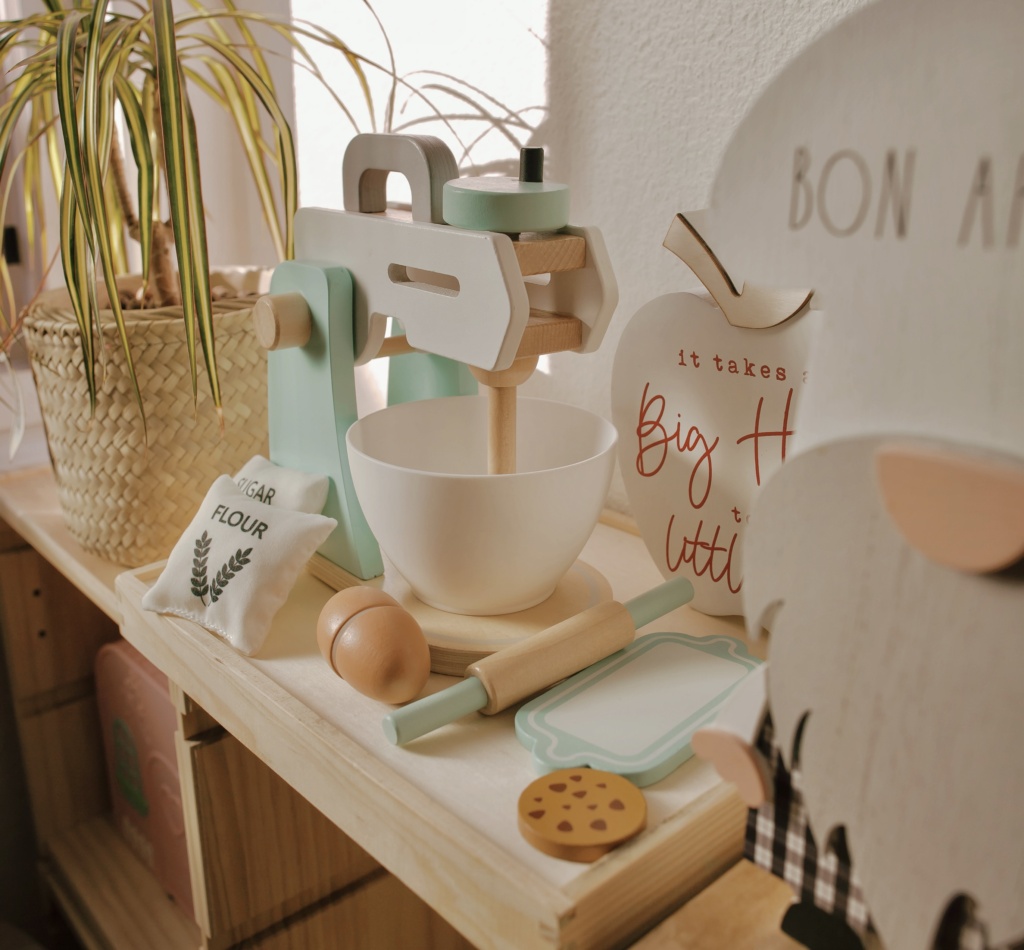 Add this toy mixer to your child's other indoor kitchen toys, like a coffee maker, a stove, refrigerator, or other cooking accessories, and let them practice being a chef serving you, siblings, or little friends.
7. Wooden Coffee Maker
Sitting back to relax with a cup of coffee is not just for adults, and with all you need to make a great cup of coffee, including, cup, milk, sugar, coffee pod and spoon, children will love the wooden coffee maker from Tender Leaf.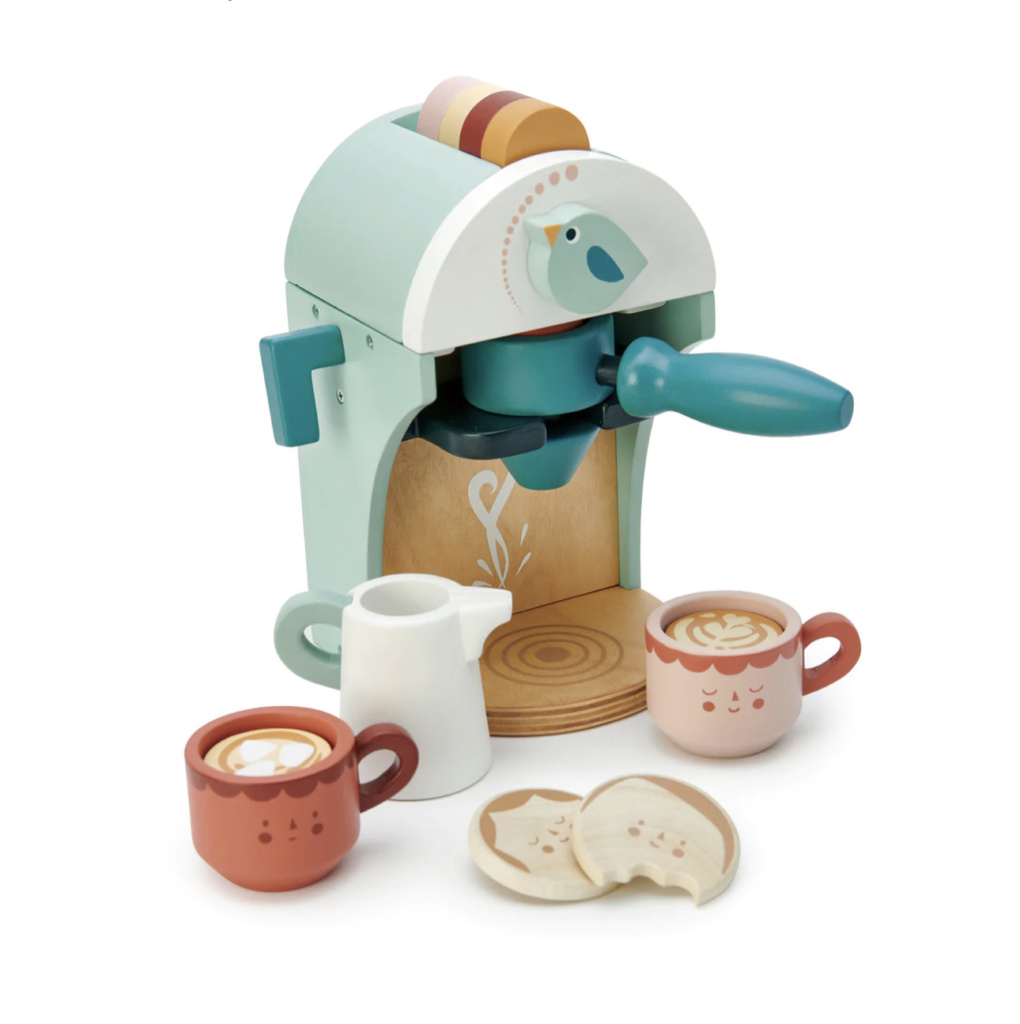 A realistic looking wooden coffee maker toy is a great addition to your kid's play kitchen! The coffee maker toy not only helps children become a little barista, but also stimulates creativity and imagination through role play.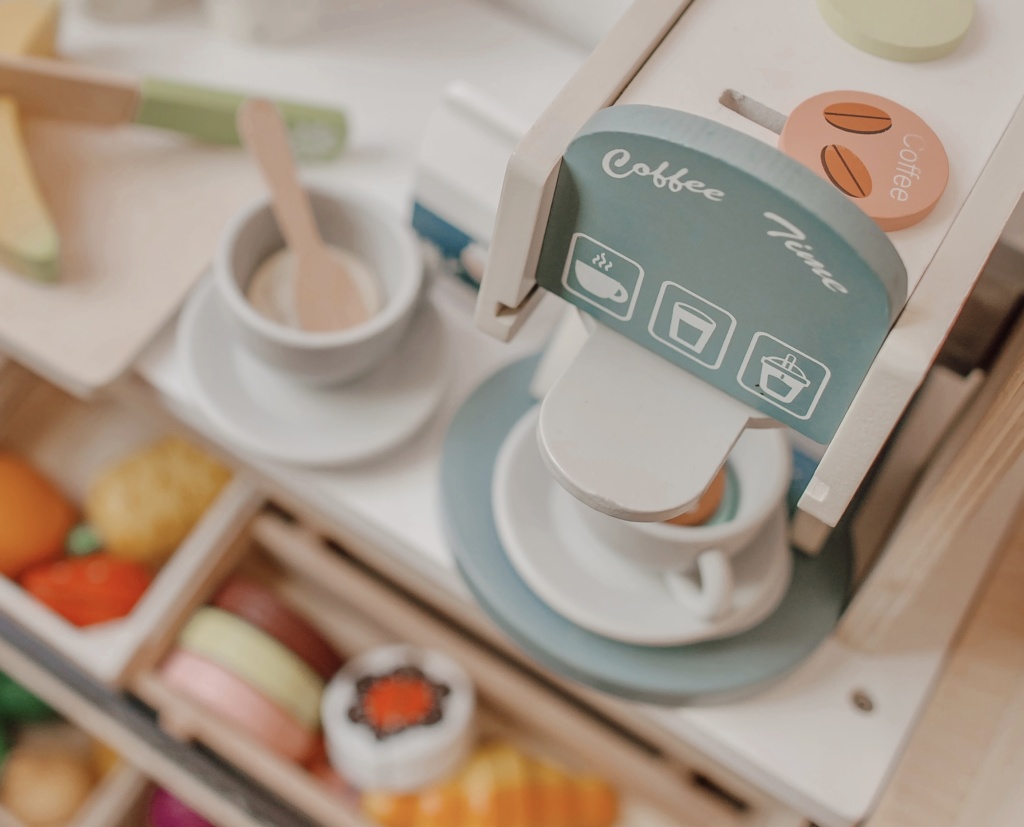 8. Wooden Smoothie Maker
A wooden play smoothie maker/blender is a great toy to learn about shape sorting, colors, and nutrition. It's fun for your little ones to pretend to be a real smoothie stall with take-away style beaker, stripy straw, and wooden stirrer…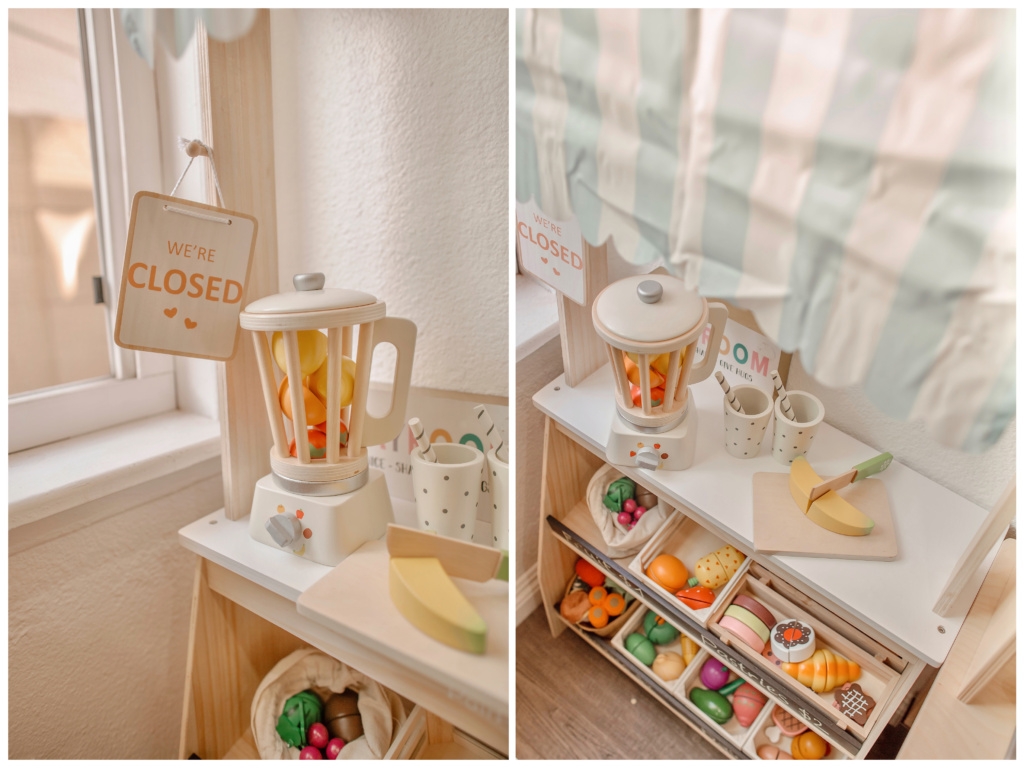 Cut the fruit with the wooden knife and pop it all (wooden apple, banana, pear,…) into the stylish blender. Turning the click-click knob to have delicious fruit smoothies! Our favorite brand for the wooden smoothie blender is New Classic Toy.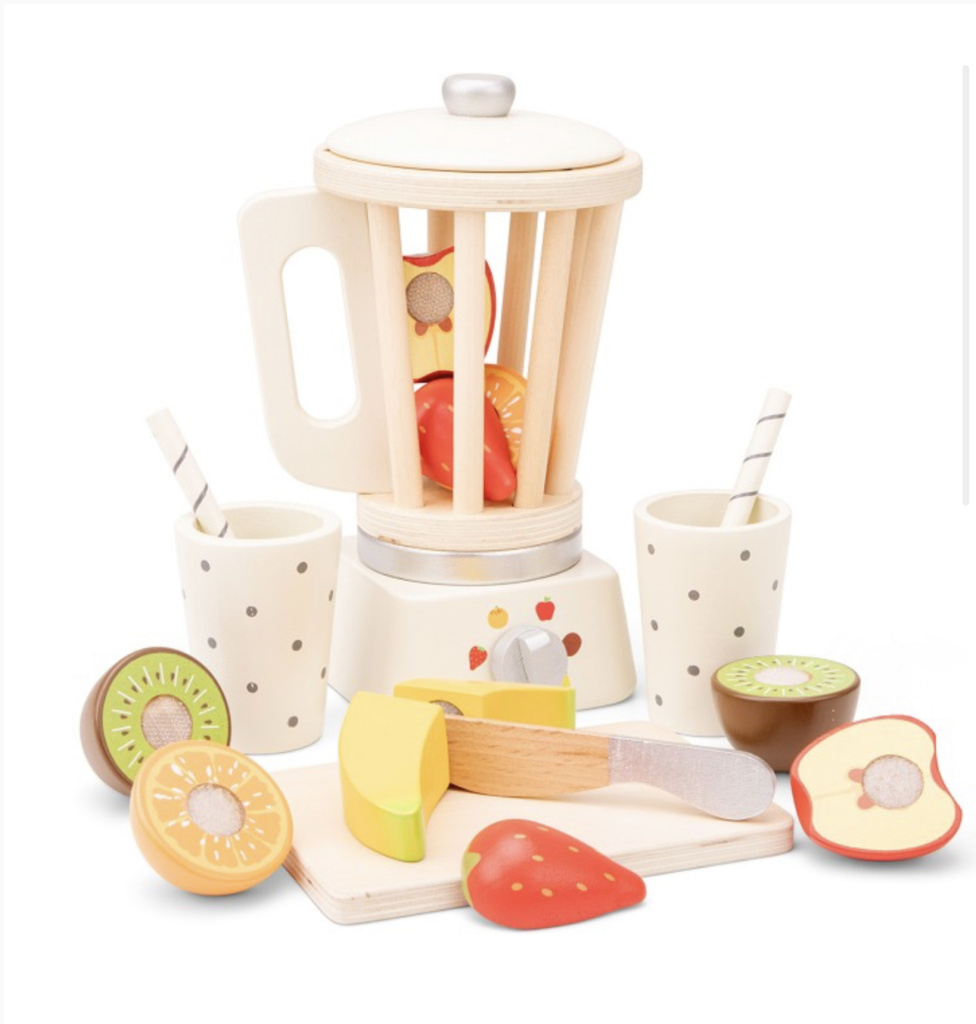 9. Wooden Tea Set
Your little ones will get hours of entertainment pretending to host their own tea party. We love this wooden tea set from Teamson. This tea set for little girls and boys will help kids focus and immerse themselves in tea time while promoting social and emotional skills.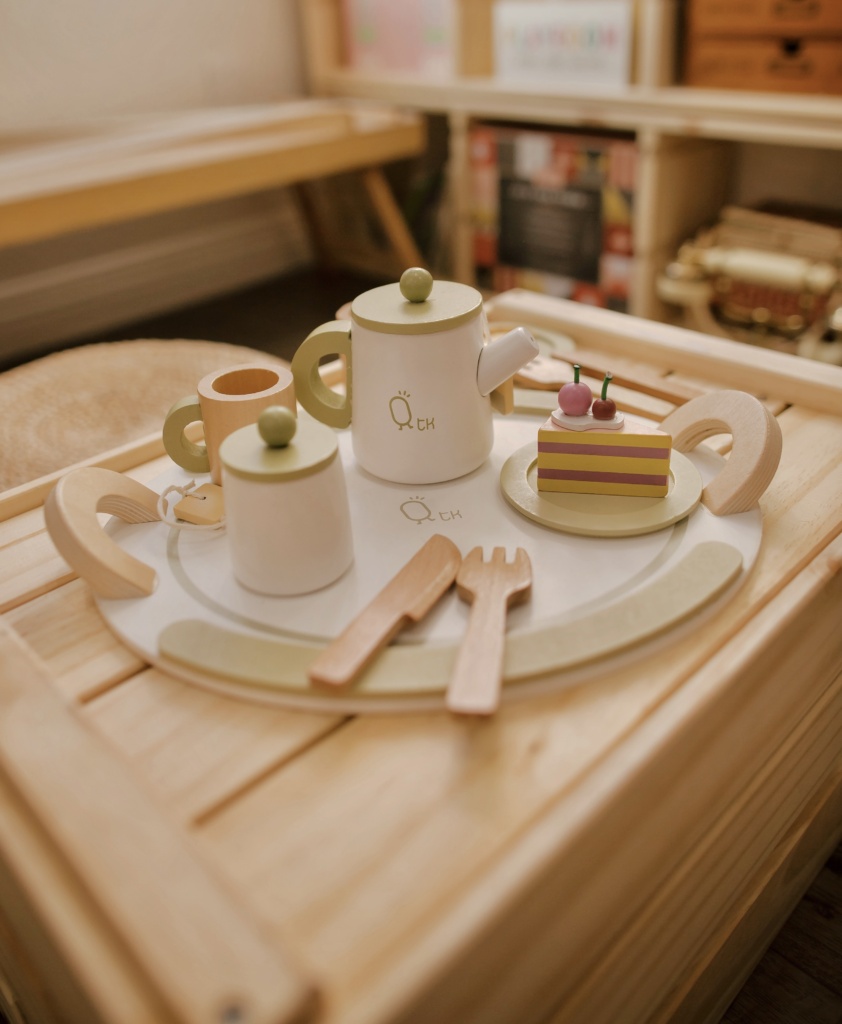 The Teamson Wooden Tea Set's interactive design has teabags that can be placed into the pot or cups, allowing your little one to practice hosting their tea party. This set includes a teapot with lid, two teabags, two teacups, two plates, two forks, two knives, a sugar bowl with lid, two sugar cubes, two cookies, a piece of cake, and a tray.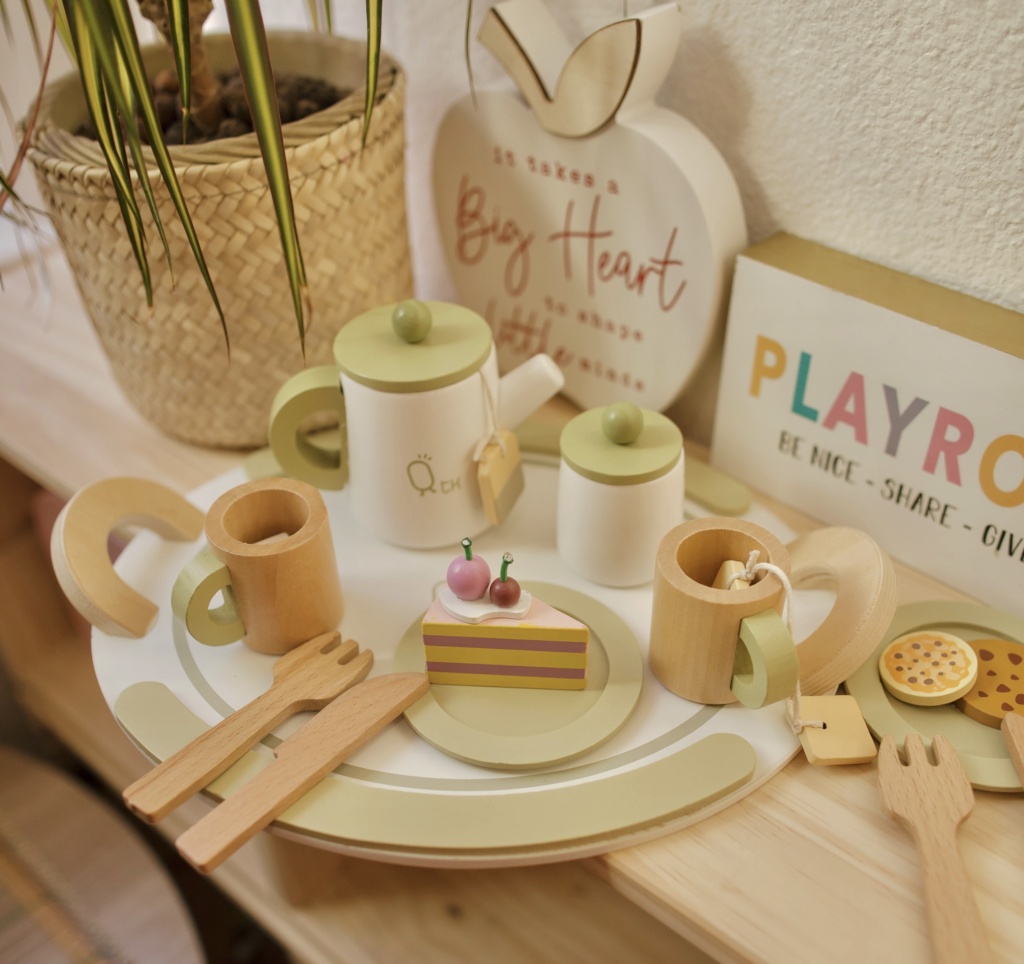 10. Wooden Oven Bakery Play Set
Your kid will be baking up a storm with the FAO Schwarz Make-Believe Magic Bakery Play Set! It's fun for kids to pretend to be real bakers as they create delicious pretend desserts for everyone to enjoy.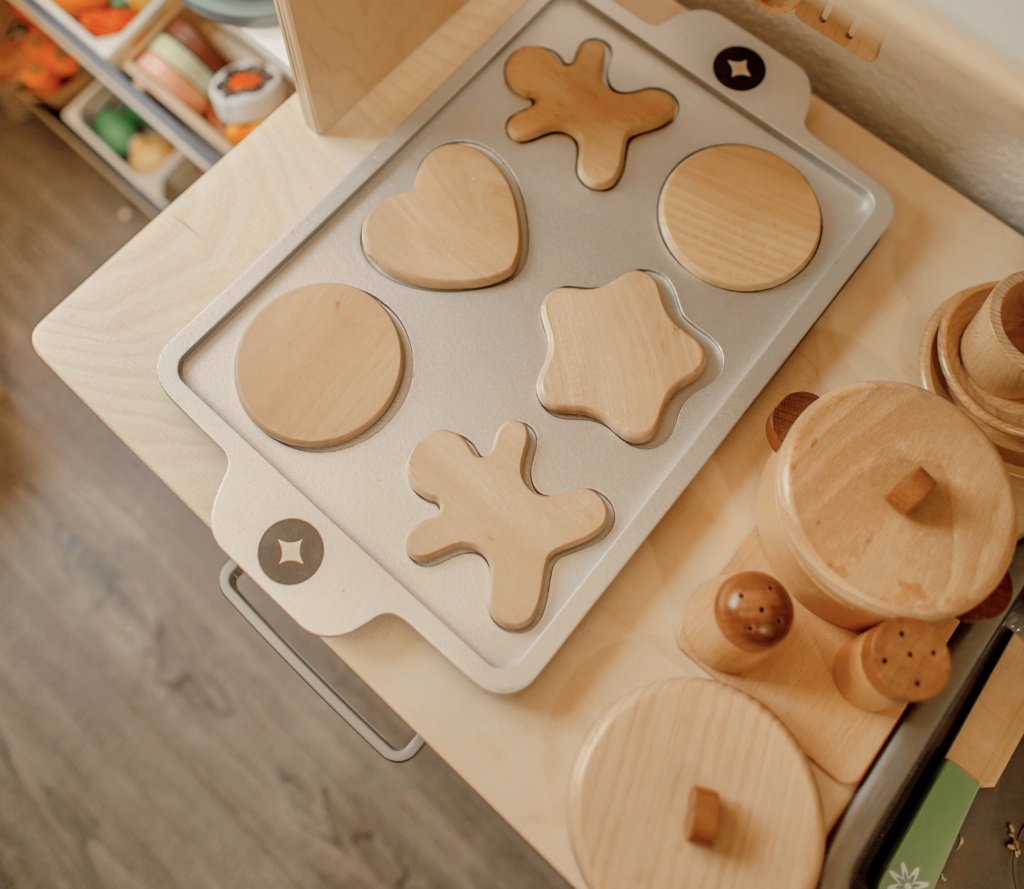 Roll out dough, scoop cookies on and off the baking sheet, and decorate the toy cookies using the various pretend kitchen tools included. Use the cookie cutters to play with the clay or create your own unique shapes and designs! Use the included 5 bright colors of clay to make all your mouth-watering art stand out. This set makes the perfect gift for holidays, birthdays, and more!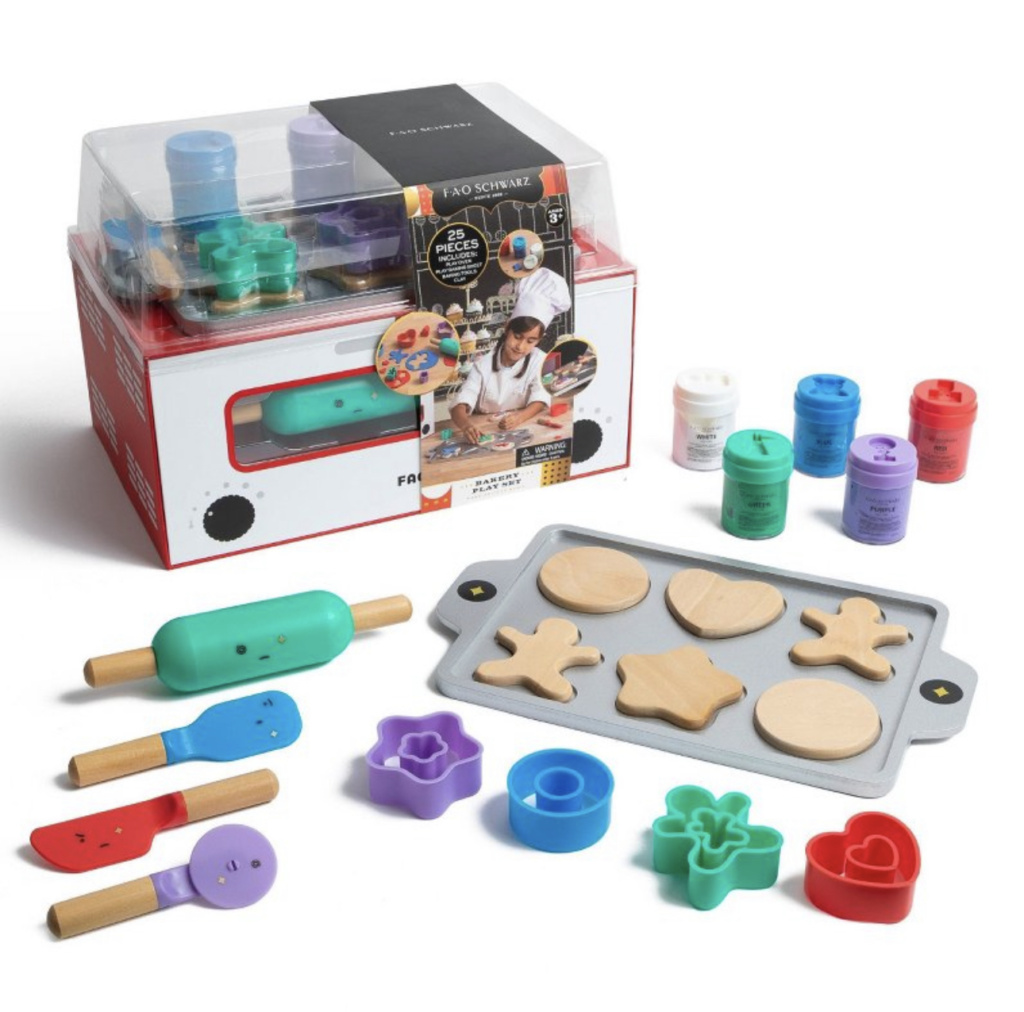 The best wooden toddler toys above promise to keep your little ones happy and safely entrained for years to come. Safe, eco-friendly, and incredibly cute to look at, wooden children's toys will always be a better option! While this wish list is far from complete, I hope it provides some inspiration for choosing wood toys for your early learner.