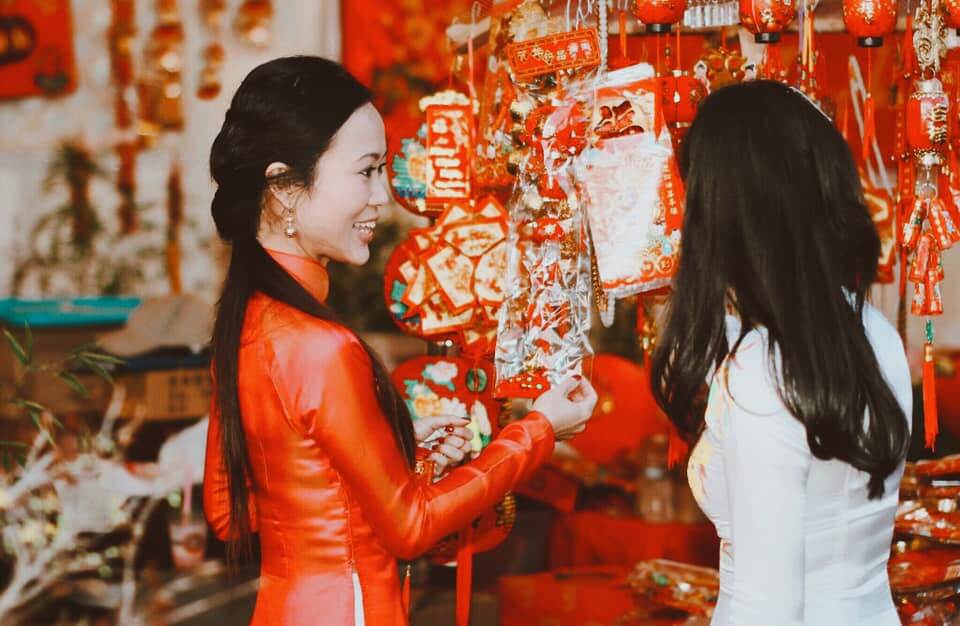 In Vietnam, the Lunar New Year is known as Tet. Tet is Christmas, Easter, New Year and Thanks Giving; all rolled into one package. Tet is celebrated from the 1st of January to the 3rd, according to the lunar calendar. It is a time for family reunions, and for paying respect to ancestors and the elders. In this post, I'm sharing with you some of Vietnamese Tet traditions.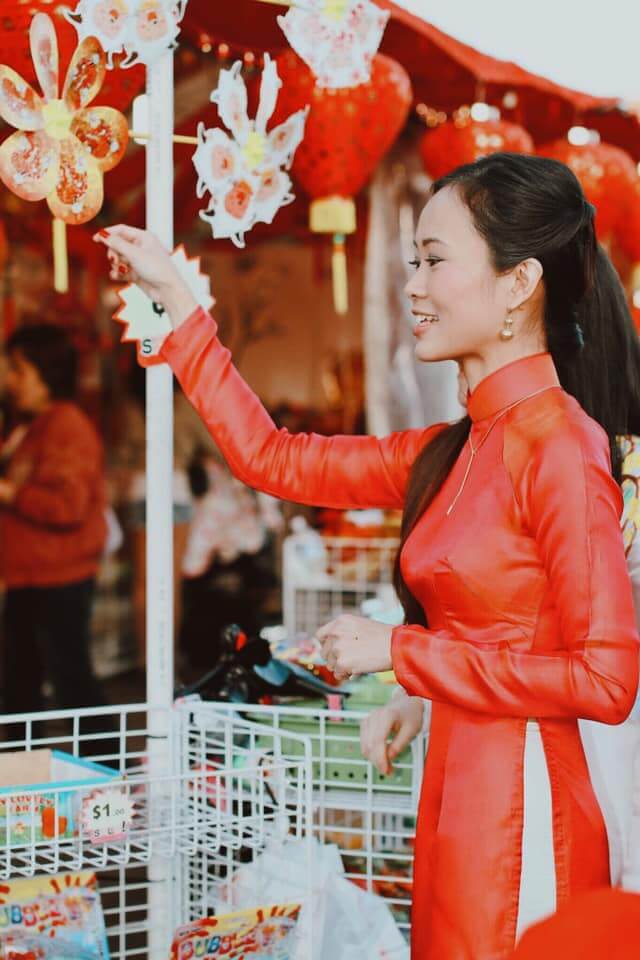 The Buildup/ The Setting
This period begins one or two weeks before the actual celebration. The general atmosphere leading up to Tet is in the hustle bustle of shopping, decorating the home, cooking traditional Tet food and waiting for relatives to return home.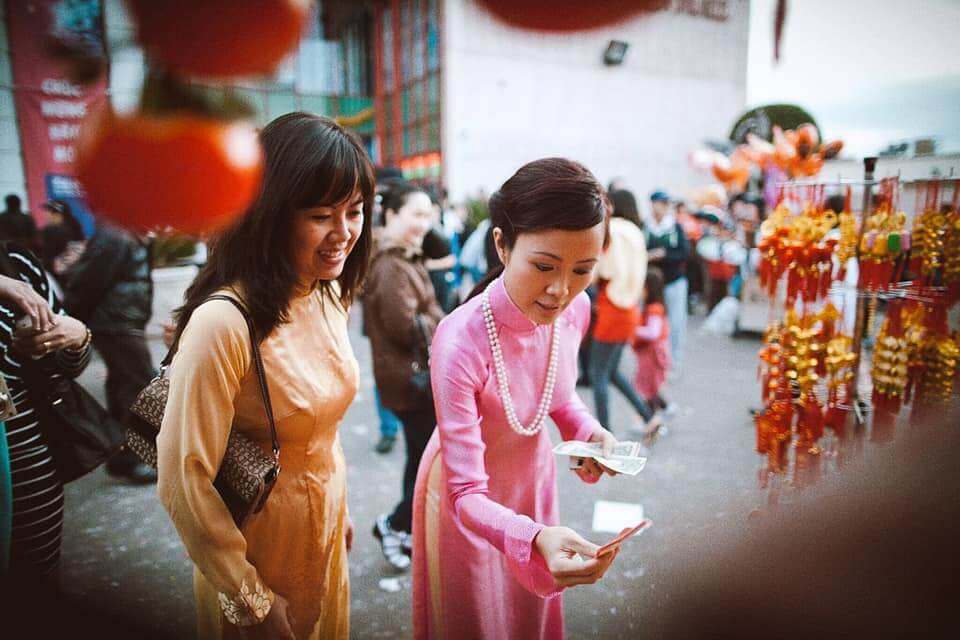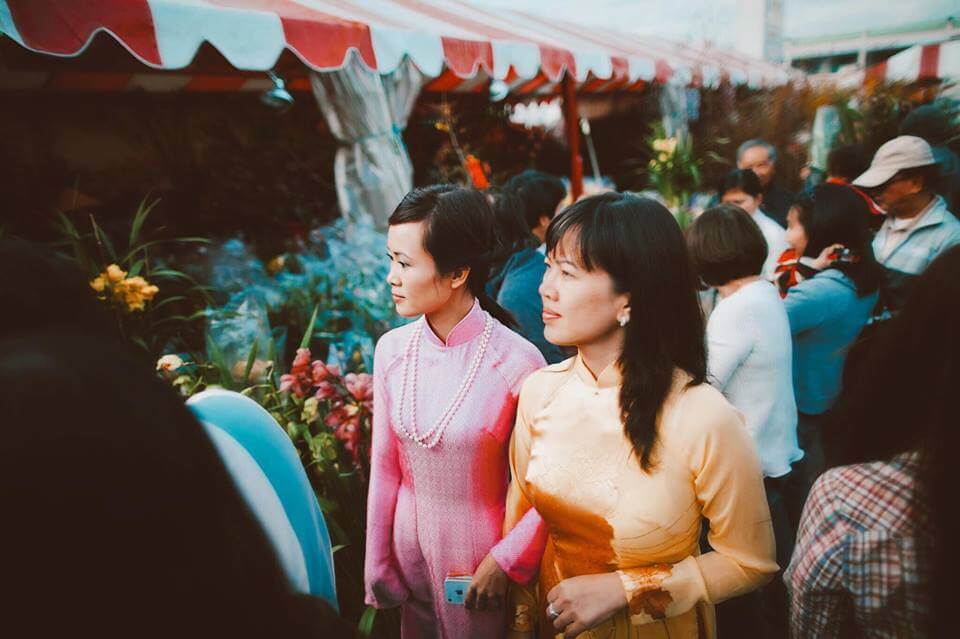 There's always a frenzy of buying that comes before Tet: people darting between markets and stalls, collecting new year outfits for their children and gathering various last-minute essential.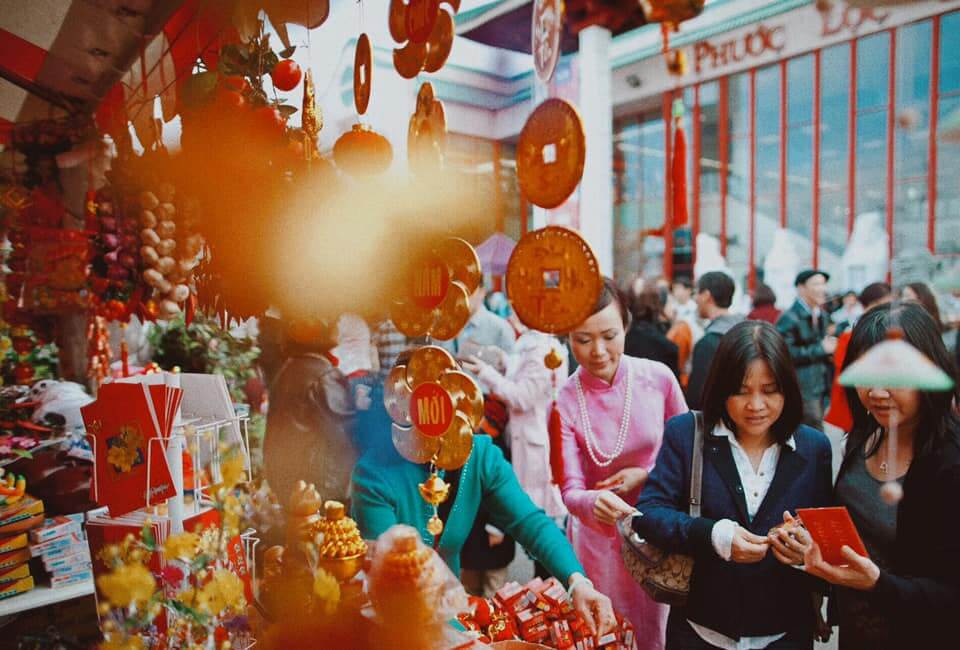 Tet popular items are colored red or gold – red for luck and gold for wealth. These colors appear prominently on almost everything, from envelopes filled with 'lucky money' (gifted to children from their parents/grandparents) to traditional attire and flowers.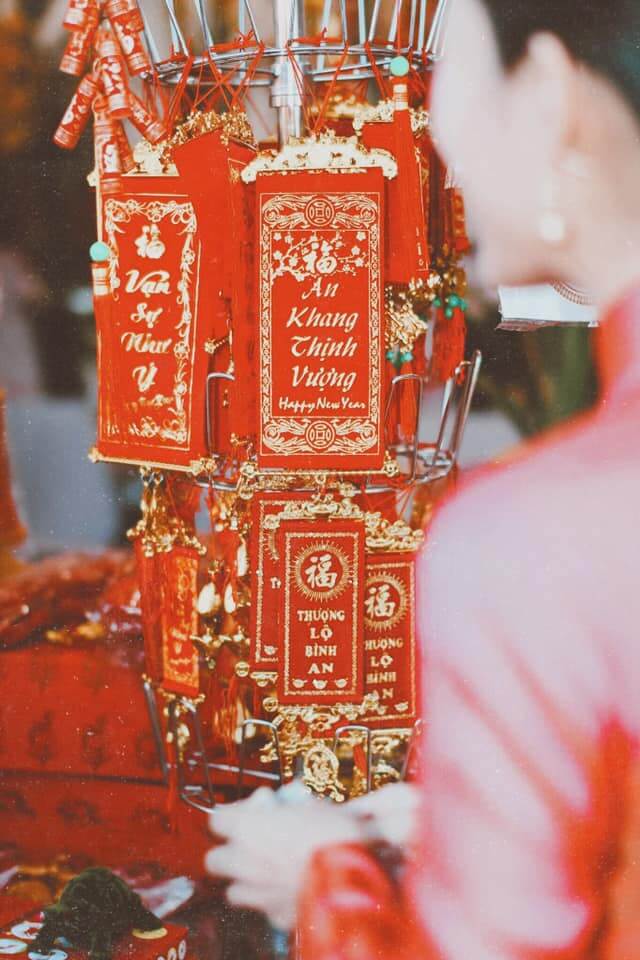 Most Vietnamese people wear new clothes to celebrate Tet in order to promote a fresh beginning to the year. Although Western-style outfits are more convenient for daily chores, the traditional tunic, or ao dai, reappears each Tet.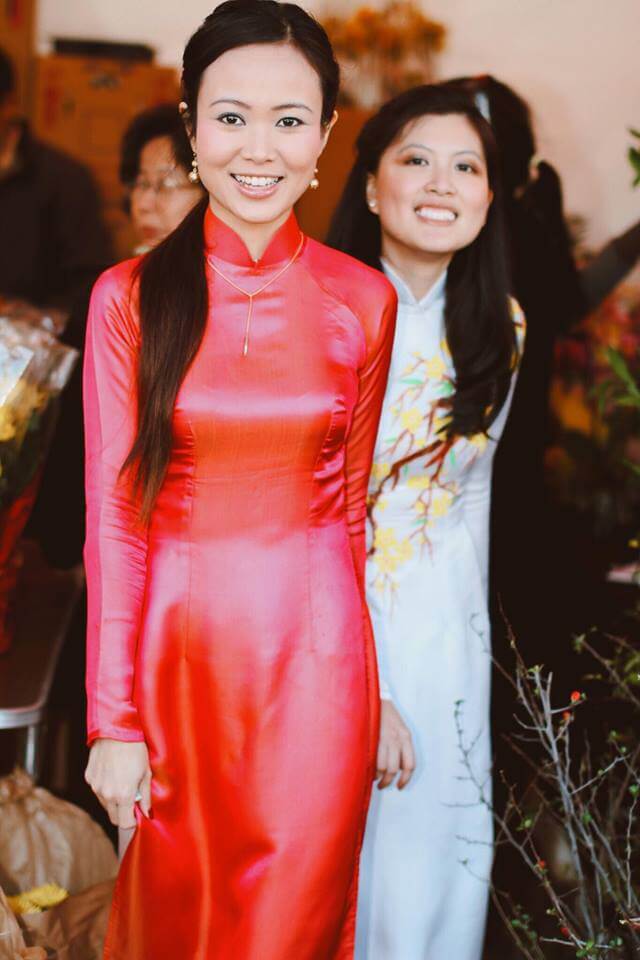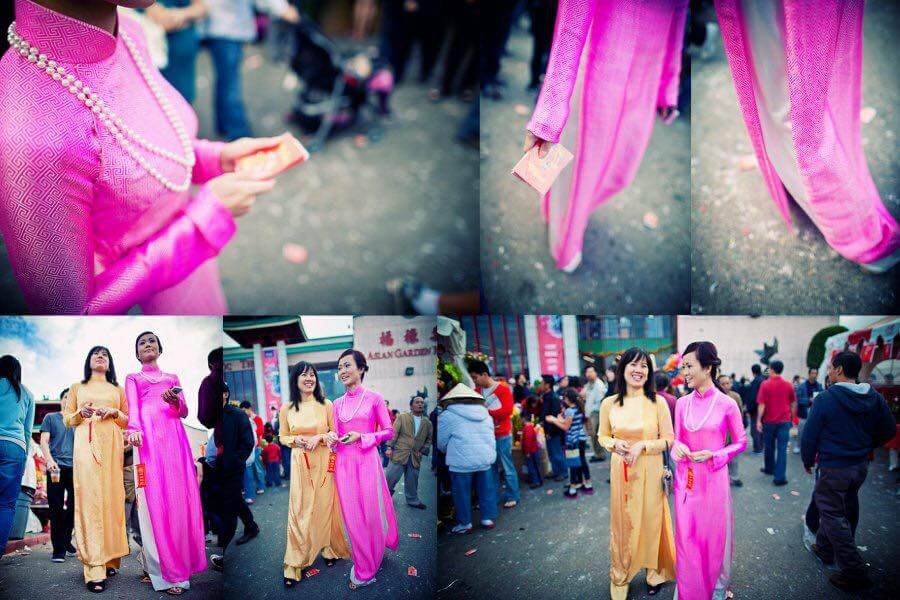 Ao Dai, traditional dress in Vietnam, is one of the most elegant and graceful dresses for women. The design of the lady's Áo Dài hugs the body with delicate fabrics. Áo Dài were mostly plain in single color in the old days. Nowadays, Áo Dài are more colorful with embroidery, prints, and hand-painted artworks.
In nearly every household must-have purchases for Tet include the peach blossom "hoa dao", kumquat plants, and orchids. Each of these plants are carefully chosen so that the flowers and fruits are prominently displayed, vibrant in color and remain healthy throughout the celebrations.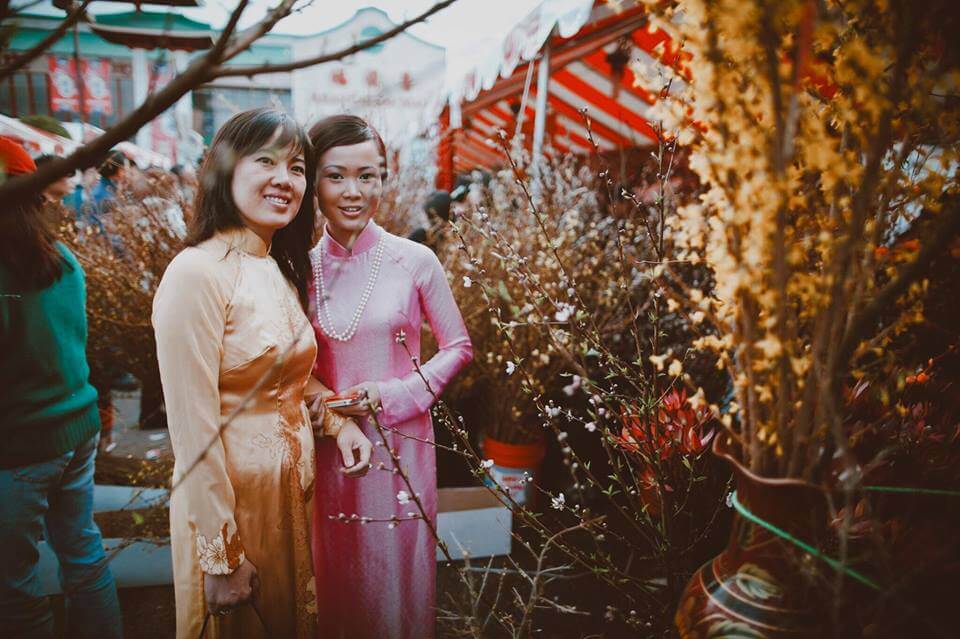 In the days leading up to Tet, each family cooks special holiday foods such as "Bánh Chưng" and "Bánh Tét". These cakes are made from glutinous rice, mung bean and pork and then covered in banana leaves. Vietnam is a country where rice is farmed, so it makes sense that there are many traditional Vietnamese cakes made from it.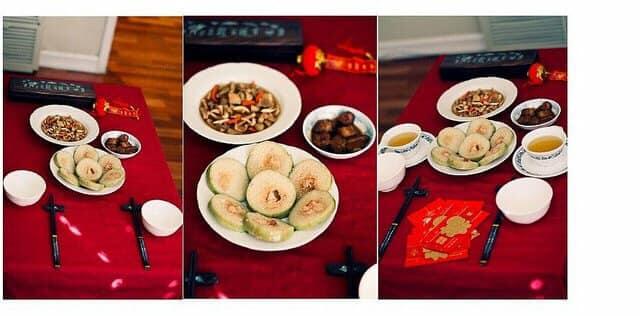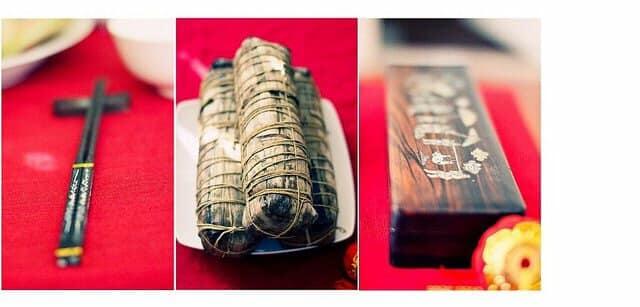 One of very popular traditional food in Tet is Mut (candied fruits) which is really more of a snack to welcome guests visiting house, always kept in beautiful boxes, placed at the table in the living room, and served with hot tea.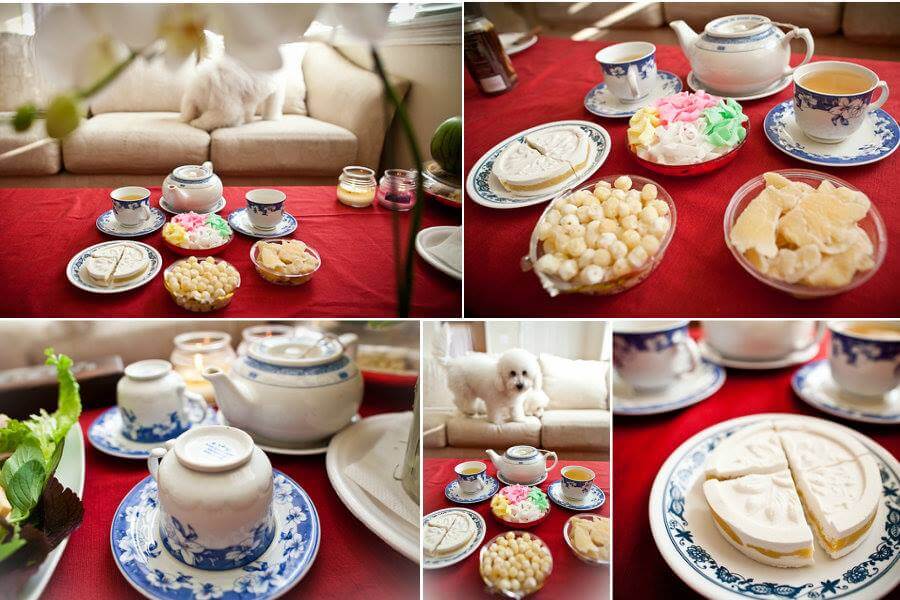 New Year's Day
The first day of Tet is probably the most exciting time of the holiday for both adults and children. It signifies a new beginning!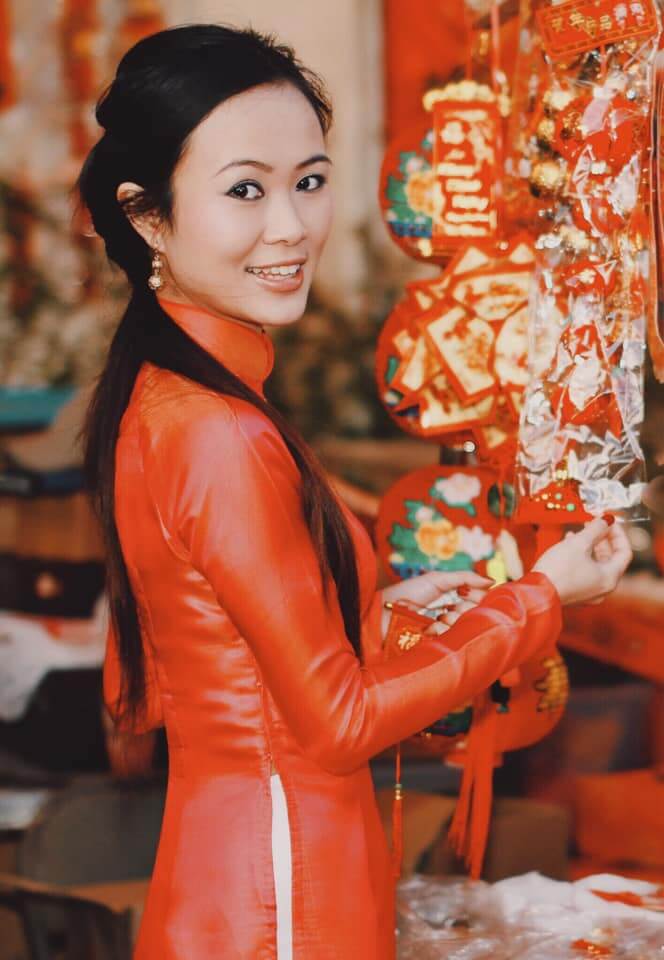 On Tet, families hosted splendid feasts to welcome visiting relatives and friends. The first day of Tet is reserved for the nuclear family. Children give their elders the traditional Tet greetings before receiving the lucky money from them in exchange. It's also the time to review family's tradition, show respect to elders and strengthen relationships between members.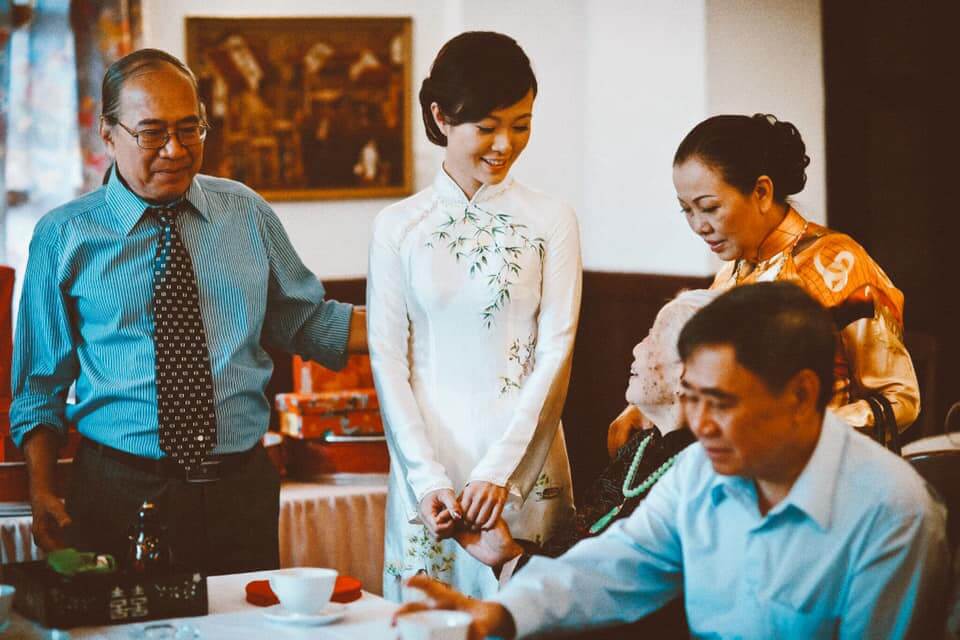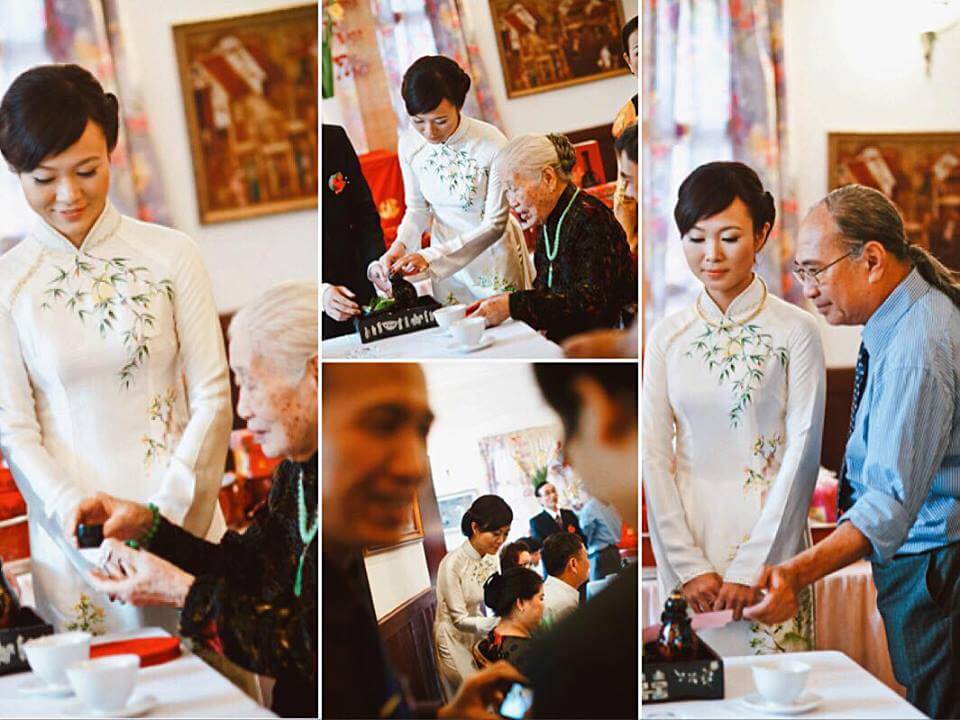 "Li xi" is an important part in Vietnam's Tet customs especially with children. "Li Xi" means giving money to children to welcome the new age on the first day of Lunar New Yea. It is a small amount of money that can bring good fortune to the upcoming year.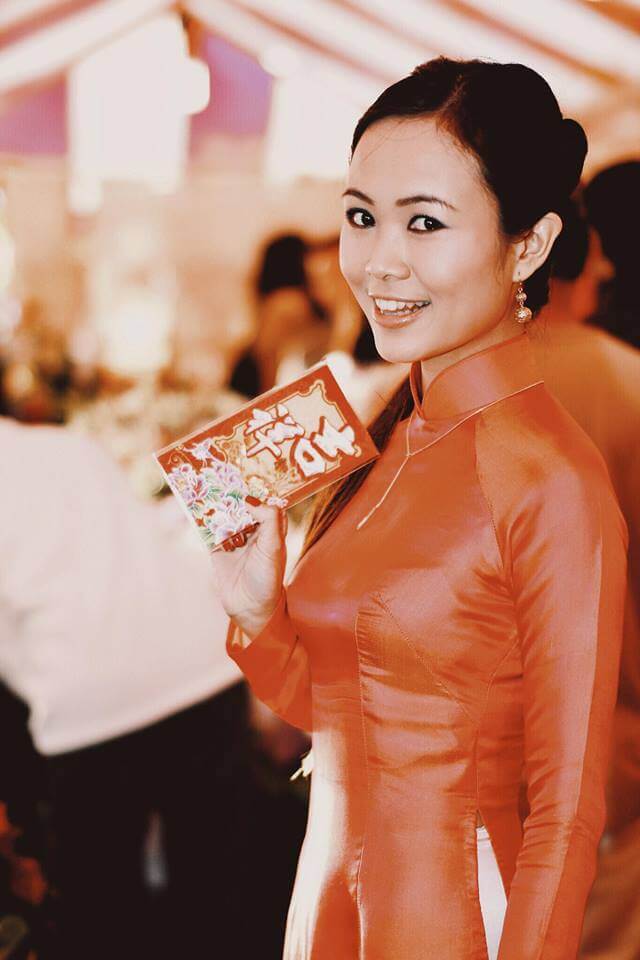 During subsequent days, people visit relatives, friends, and colleagues. The order of people to be greeted is usually relatives first and then friends and colleagues.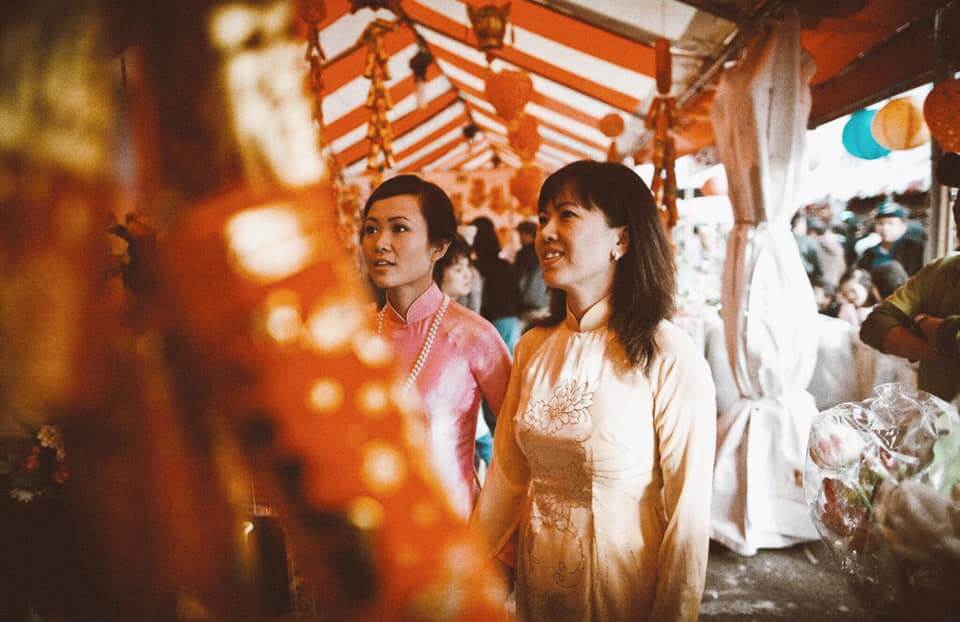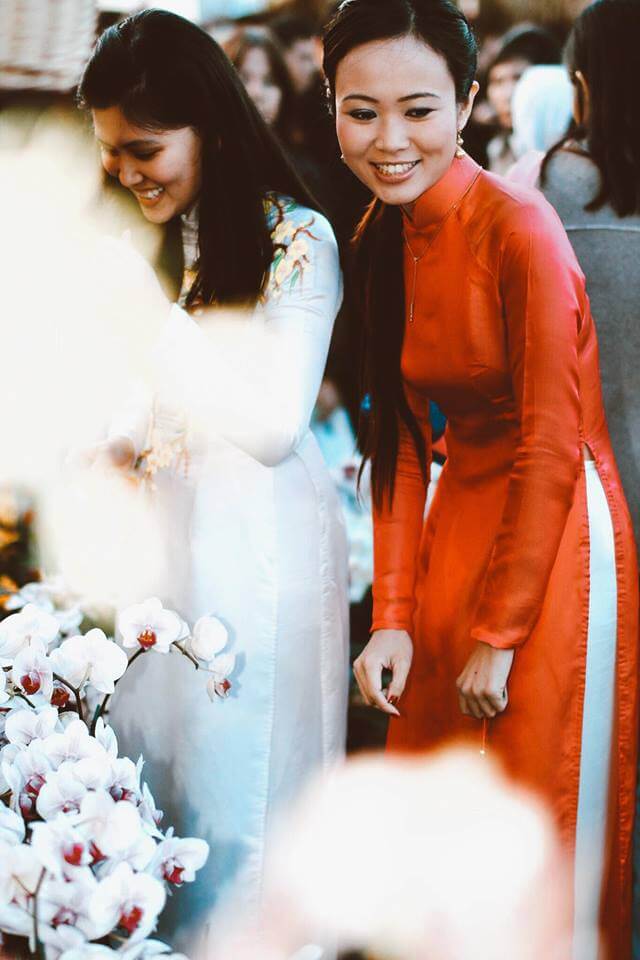 Celebrations in Southern California
Southern California boasts the largest population of Asian Americans with Orange County's Asian community composing 20 percent of the population. Orange County also is the proud home of the largest Vietnamese community outside of Asia with more than 200,000 residents. Each year, those of Vietnamese descent celebrate the coming lunar year with Tet Festivals, Markets, and Fairs with culturally enriching attractions, live entertainment, festive games & rides, and a variety of ethnic foods.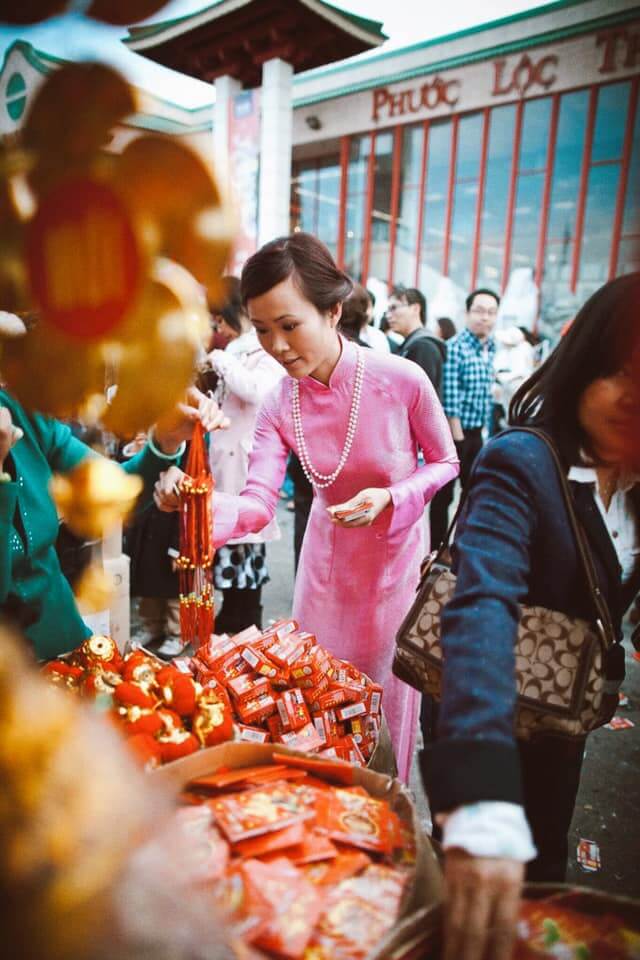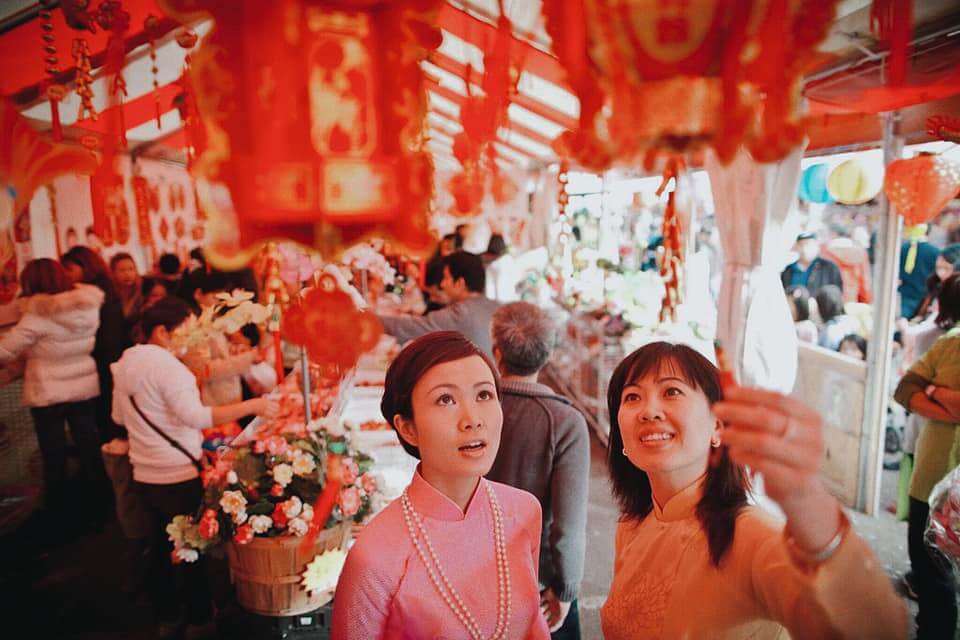 The actual celebration of Tet differs from family to family and place to place, but a common theme revolves around the idea of family itself – those present and even those who have passed away.