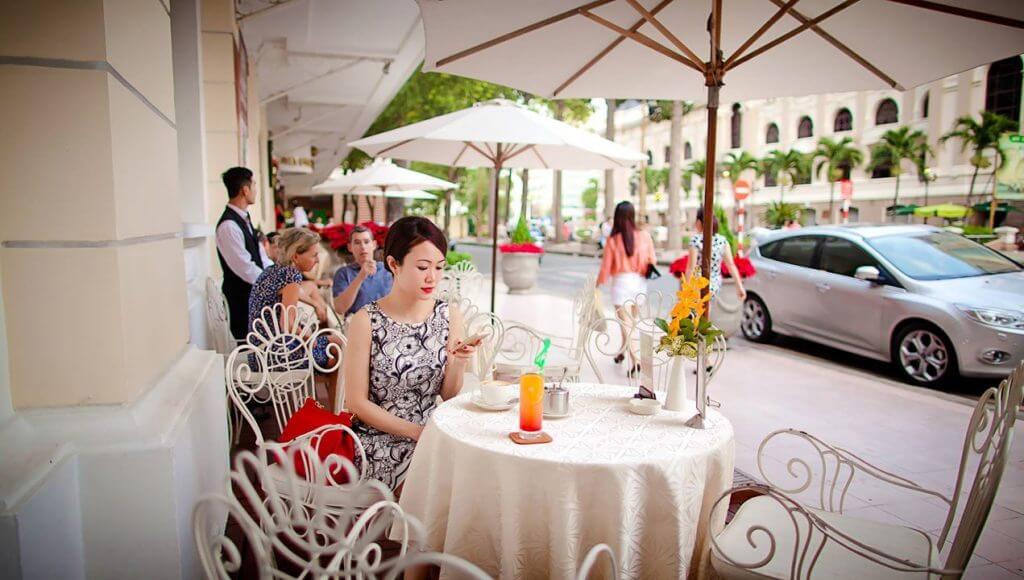 Most popular questions that friends ask me inbox are, "What do you recommend for restaurants in SaiGon?" "Could you give me the names of nice cafes in SG?" "Which places serve proper afternoon tea in SG?" "Where are nice places to take pictures in SG?"

I'm by no means an expert on Saigon's popular and trendy places. In one year I reside in SG, I only commute between district 1 and district 7. I haven't "travelled" out of these two districts so my recommendation of places to hang out in SG are limited and not a comprehensive list that will give you a full picture of cool and popular places in SG. However, the lists which I shall provide below are suitable for you to take your foreign friends who want to experience the local rich culture (colonial interior design, authentic cultural atmosphere,…) at the same time still have that western modern feeling (fusion food, professional staff, fine dining quality,…). In my list there is no mention of street food or street vendors which I'm sure might have tastier food and give a more accurate picture of our local cuisine and which a true local could give better recommendations than me. I mainly focus on the ambience and the atmosphere . I divide my lists into 2 categories: My Favorite Restaurants and My Favorite Cafes!
I. My Favorite Restaurants:
1. Hoa Túc, 74/7E Hai Ba Trung : Hoa Tuc means opium flower – reflecting the history of its setting in a former French colonial opium factory. The best way to experience Hoa Tuc is to take their cooking classes and enjoy your own cooked lunch. The cooking class starts with discovering fresh exotic ingredients at Ben Thanh Market, cooking with unusual Vietnamese kitchenware, and enjoying lunch in a beautiful setting.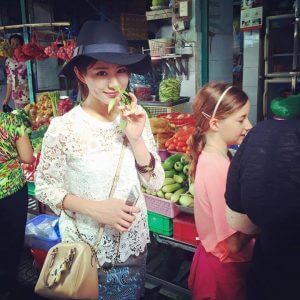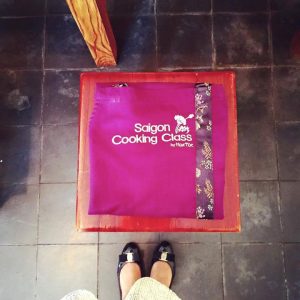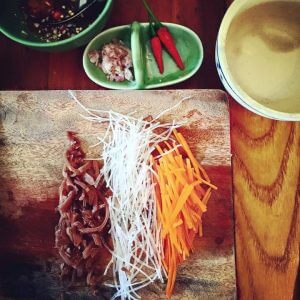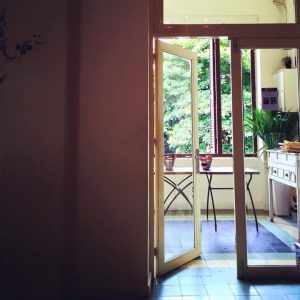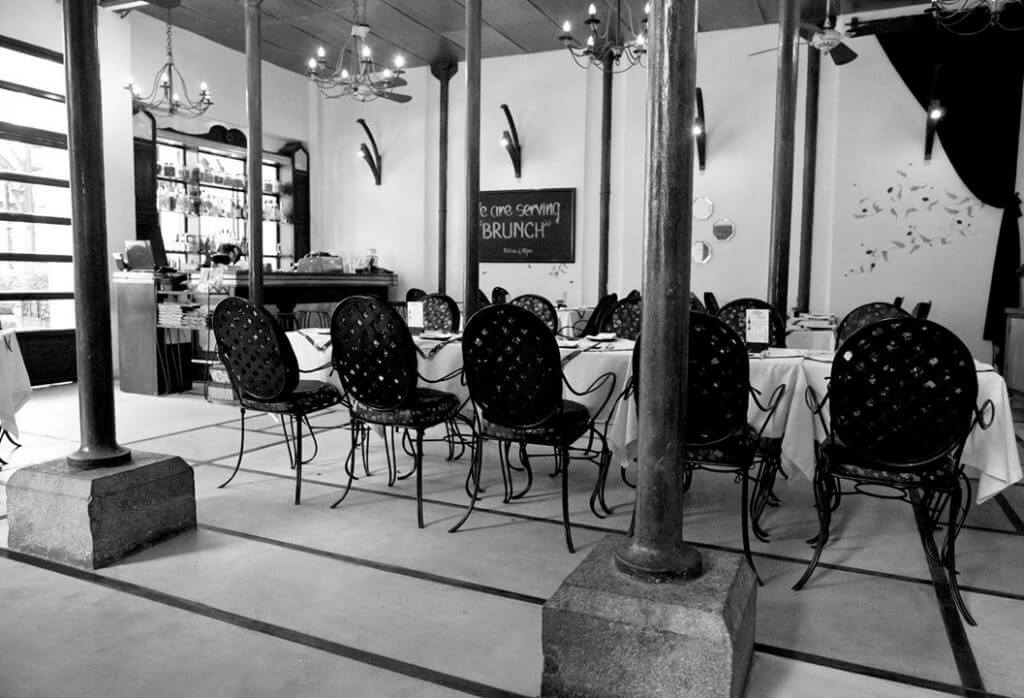 2. Anh Tuk, 23 Dong Khoi : As the youngest restaurant in the Hoa Tuc group, Anh Tuk is introducing modern Thai concept with a collection of Thai-inspired recipe with a modern twist. If you are looking for a true authentic Thai cuisine, Lạc Thái is more frequently visited by locals. For me, I prefer Anh Tuk for their stylish, minimal interior design and their well-trained staff. I disagree when people complain that food here is overpriced; try their lunch set. For 260,000VND/person, you get one appetizer, one main course, and tea/coffee. The price is decent for such an elegant venue and a prime location.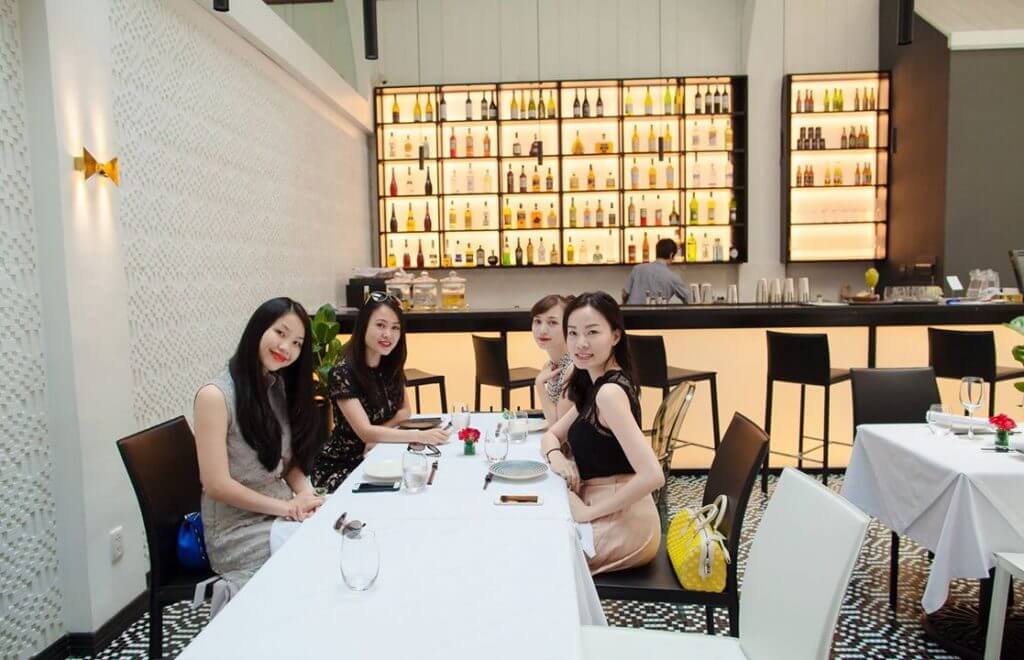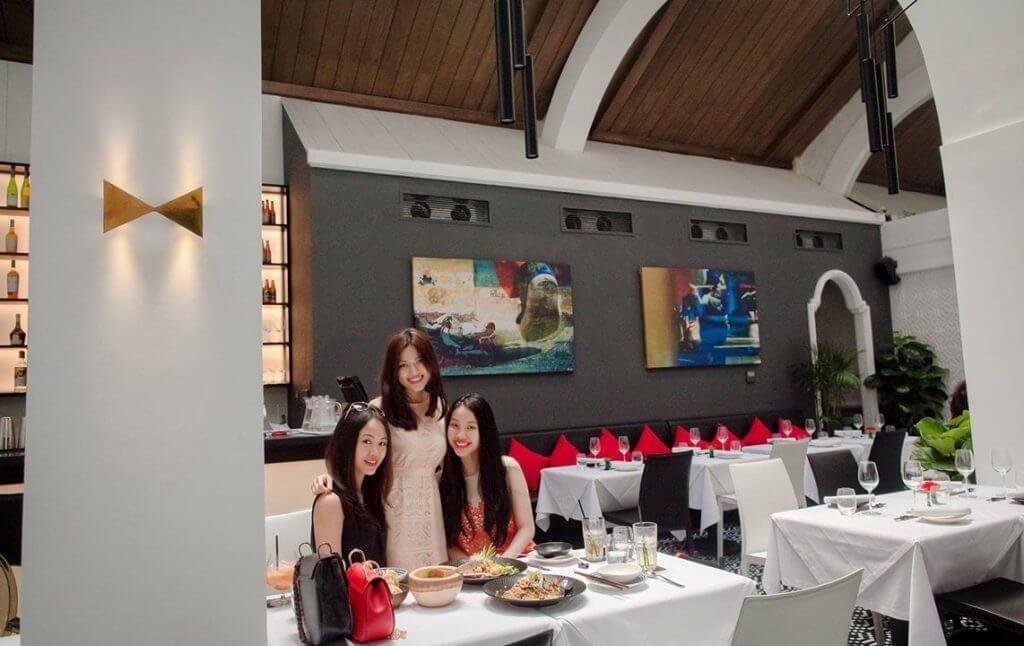 3. Ngon Asia House, 99 Nguyen Hue: I hear so many bad reviews about this food court: overpriced, overcrowded, average food,…I have to agree! This restaurant is like a luxury food court with multiple Asian cuisines on different levels and it's very inconvenient walking around narrow spaces to order food, wait for your food, find a table, and carry your tray around to get to your table. For many locals, this restaurant is such a disappointment; but i still think it's a unique place to introduce your foreign friends to a comprehensive menus of Korean, Japanese, Chinese, and Vietnamese cuisines. The restaurant also has great taste in interior design: light bulbs, lanterns, sewing-machine dining tables, dark wood and tiled floor,..all creates a somewhat Hoi-An atmosphere and such an authentic feel.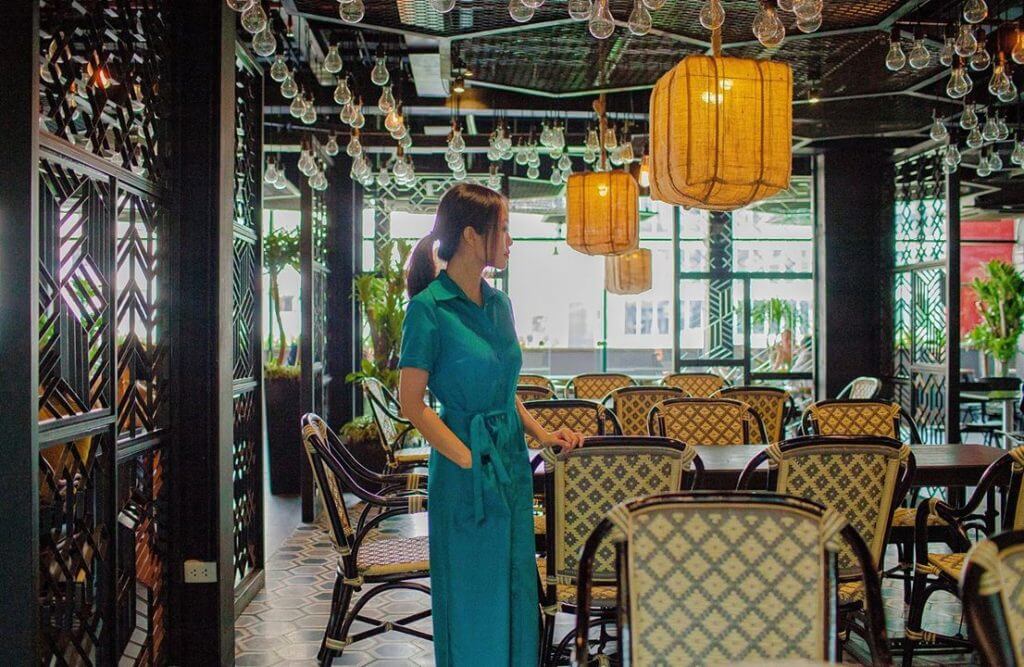 4. Au Parc, 23 Han Thuyen: 
Housed in a charming colonial building with original cement tiles and old window frames, Au Parc specializes in Mediterranean and Middle Eastern flavors. This is a typical restaurant in SG that cater to the expats working in Saigon.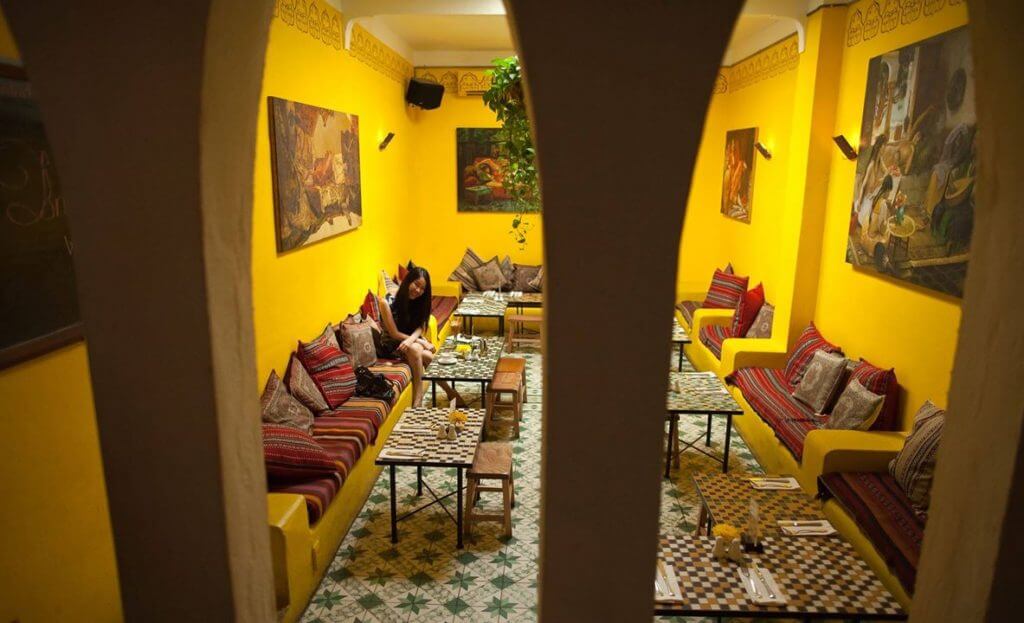 5. Cuc Gach Quan, 10 Dang Tat: 
The restaurant is filled with old wooden furniture. The earthenware serving bowls look worn with use and are slightly chipped, while utensils are placed in a metallic bucket. The straw used to serve fresh fruit juices is a stem from the water morning glory.The restaurant aims to bring back to the modern city a slice of the old countryside. The food served is very basic—dishes typically found in a Vietnamese home: Rau Muống Xào Tỏi, Kho Quẹt, Canh Chua, Cá Bông Lau Kho Tiêu, Hoa Thiên Lý Xào Thịt Bò,…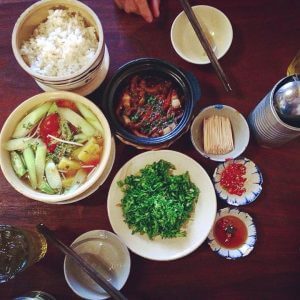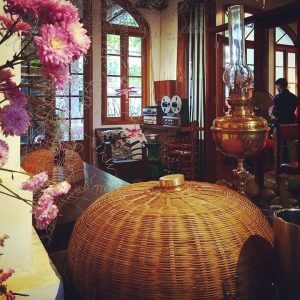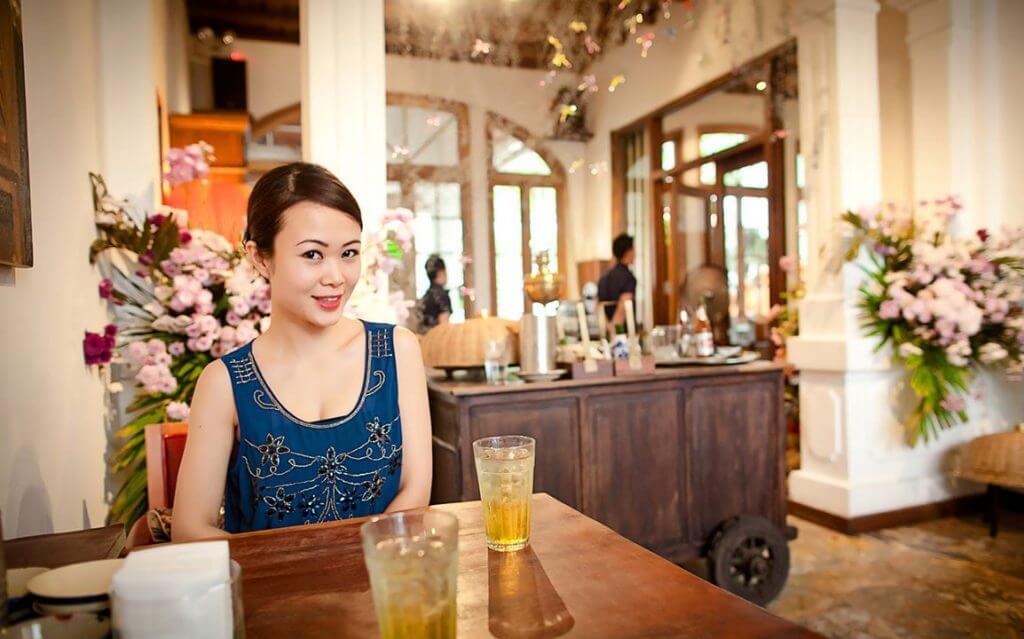 6. R&J Italian Lounge, the Reverie: 
Named for Romeo and Juliet, the restaurant serves traditional Italian food, and a design-heavy Royal Pavilion with classic Asian decor. We celebrated my BFF's birthday here and It was a fabulous dining experience: beautiful decor, great service, and a truly inspired menu.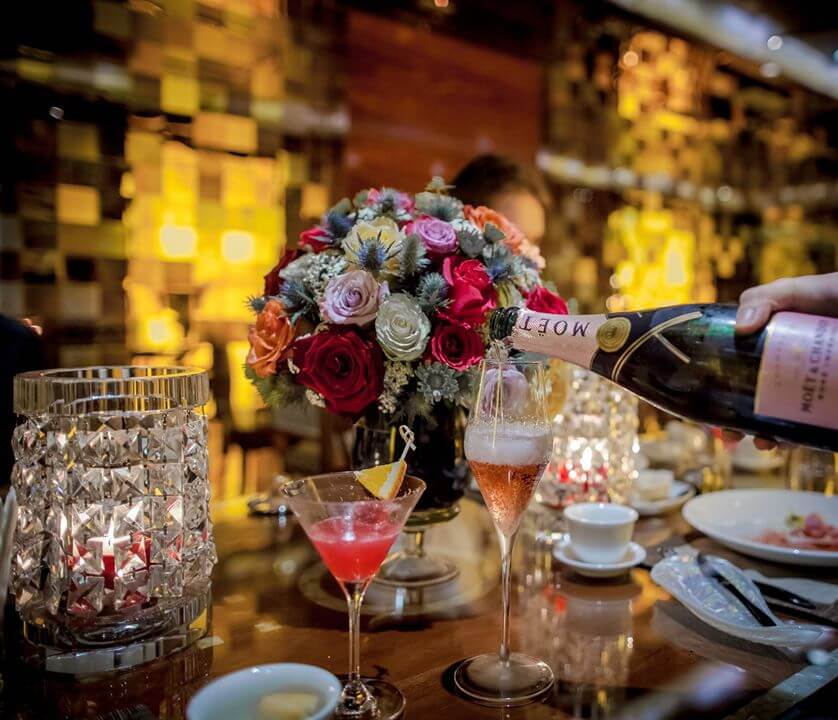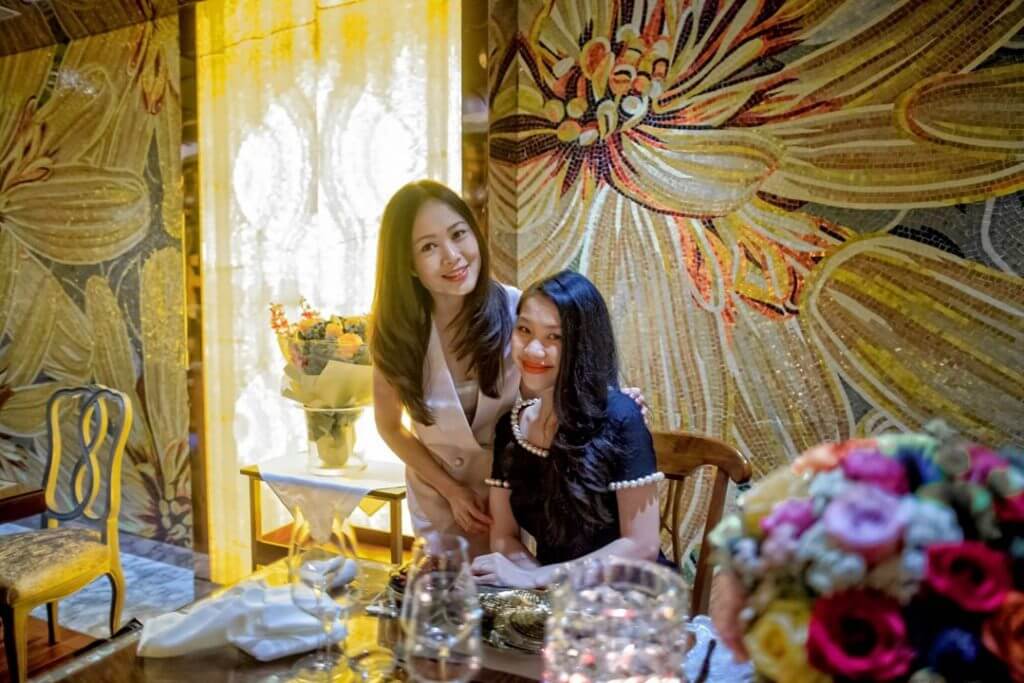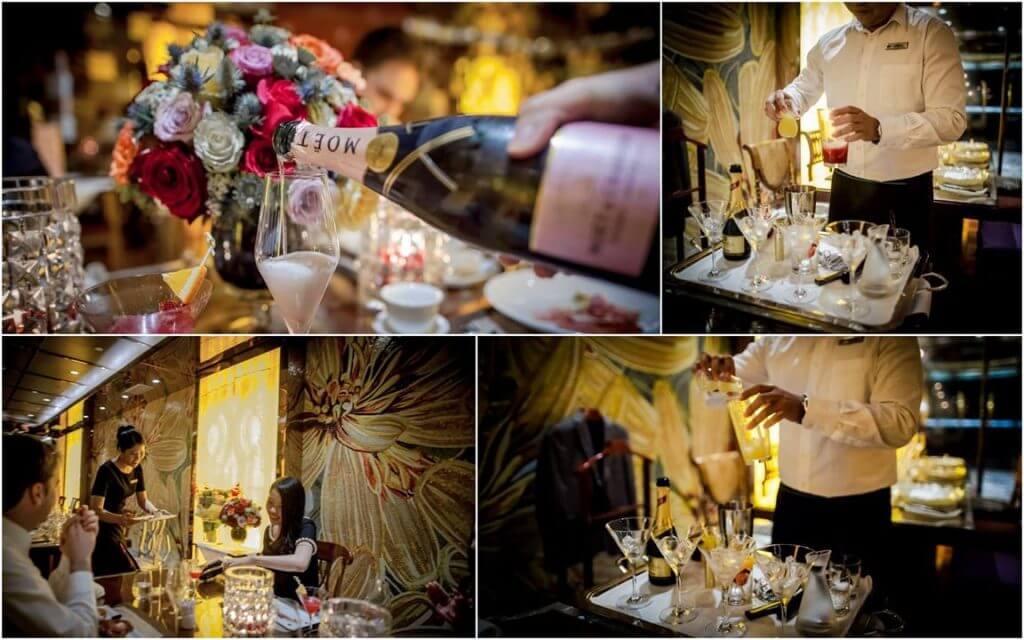 7. Noir Dining in the Dark, 180D Hẻm 178 Hai Bà Trưng: You will be blind-folded, guided and served by blind or visually impaired staff who have been specially trained to assist and reassure sighted guests who are in complete darkness. I will not write much about the whole dining-in-the-dark experience because it's meant to be a surprise to new customers. Revealing too much will partially ruin the wow factor!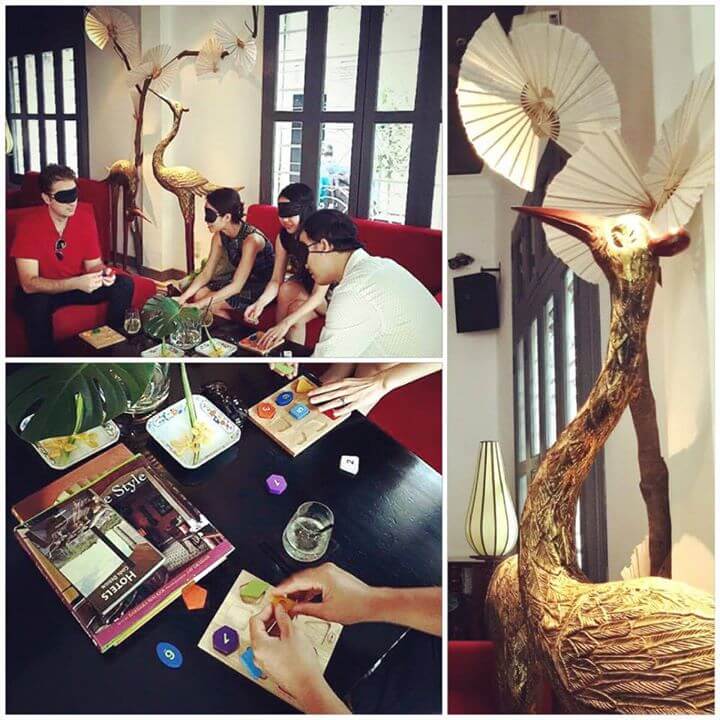 8. The Log, Gem Center: It's a wooden structure elevated around the perimeter of the rooftop complex. It provides you with the feeling of intimacy, more of a romantic place. Premium culinary cuisine, immersing the sweet melodies of Jazz songs, and a soothing scent of wood creates such a memorable dining experience!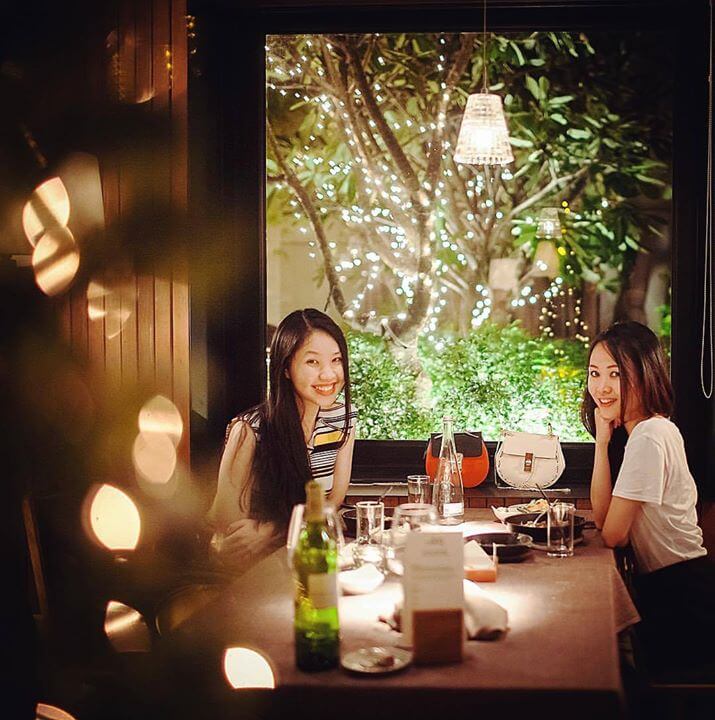 II. My Favorite Cafes:
1. L'usine, 151/1 Dong Khoi or 70 Le Loi
Part cafe, part boutique, part gallery, L'usine is a contemporary Vietnamese experience. The café is quite hard to find, as you have to walk up a narrow staircase. Inside the simple yet chic black and white decor lends a trendy feel. The tables and chairs are sleek and fit the retro theme. L'usine hosts the cool crowd of Saigon and is a popular hangout for artists and designers.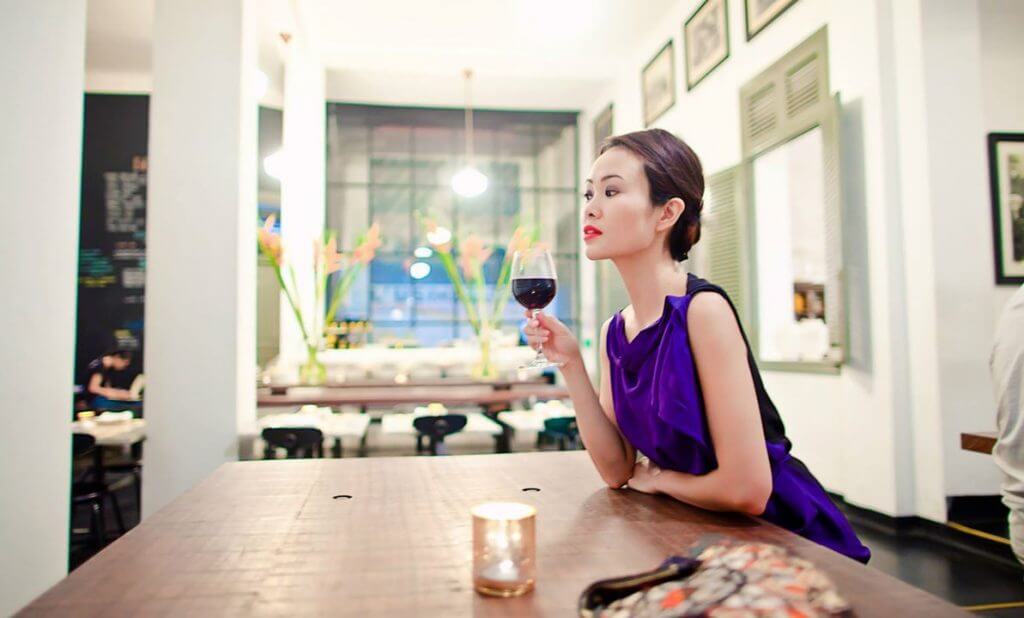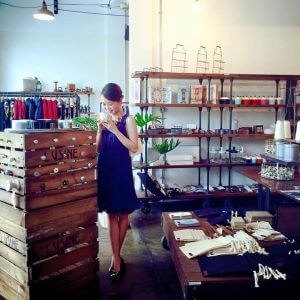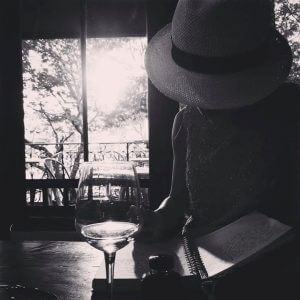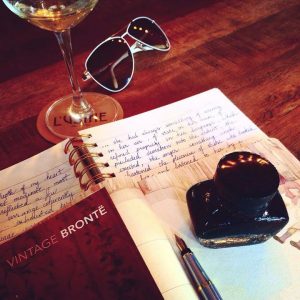 2. The Loft, 26 Ly Tu Trong:
Loft Cafe also has echoes of the old French-style cafes of old Saigon and it is in one of the landmark building of Saigon (on the corner of Ly Tu Trong and Dong Khoi). It is a modern, energetic, casual urban café with a menu that reflects affordable good quality rustic foods.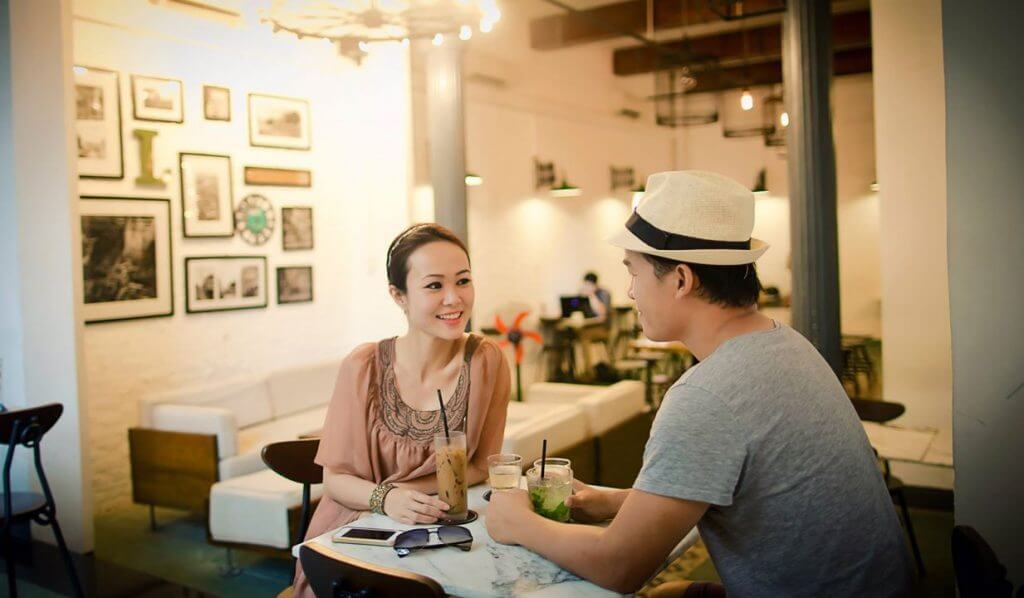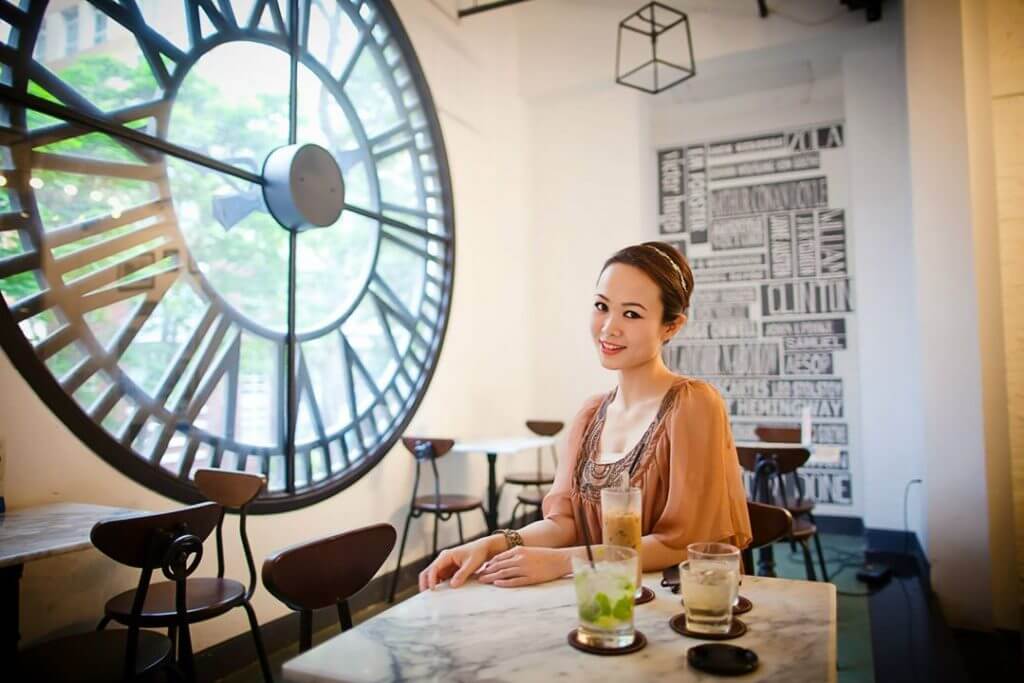 3. The WorkShop, 27 Ngo Duc Ke
Like most of the cool cafes in Saigon, to get to the Workshop you're required to hike up an old staircase. This place is for serious coffee drinkers where you learn about different brewing techniques from Siphon to Aeropress and Chemex.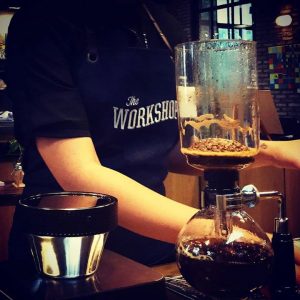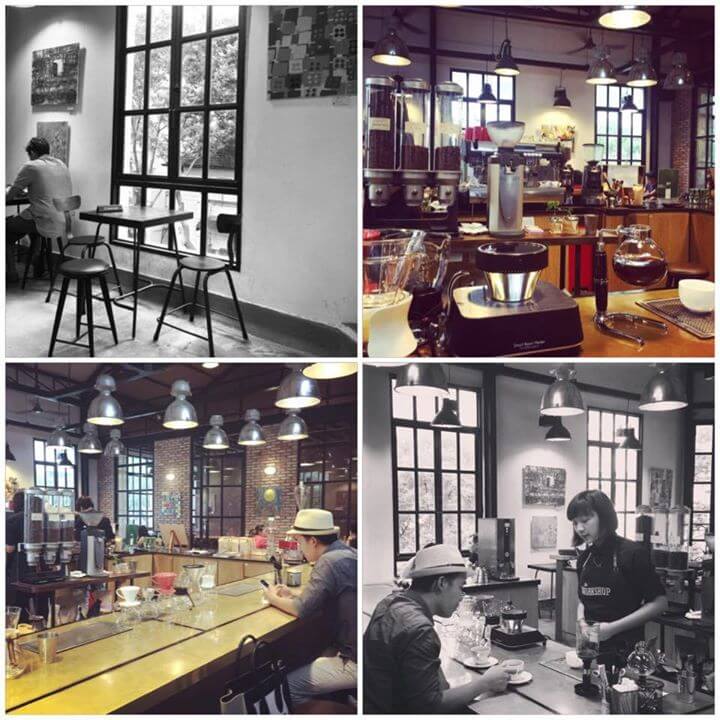 The décor is modern and clean and the menu quite extensive, providing a choice of Vietnamese and western dishes. Prices are very reasonable.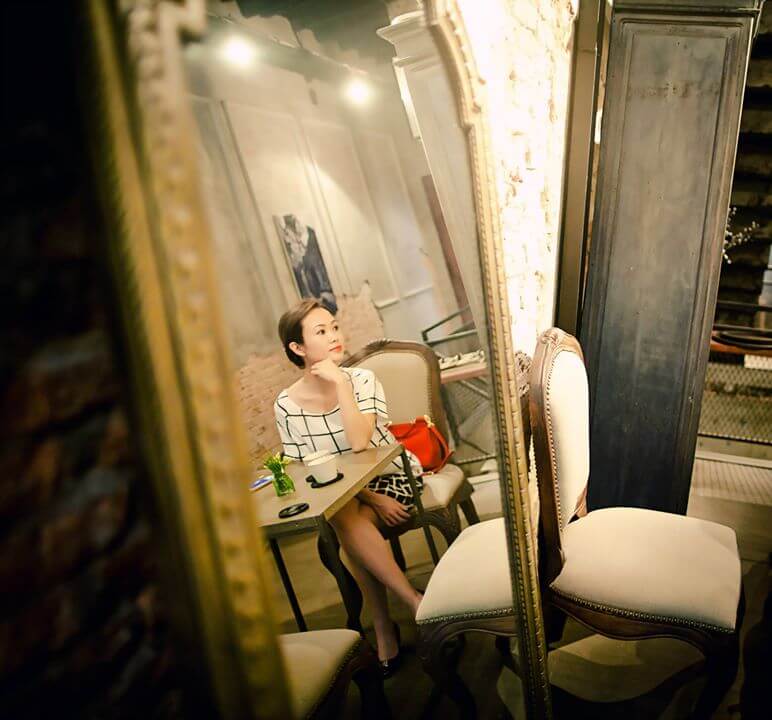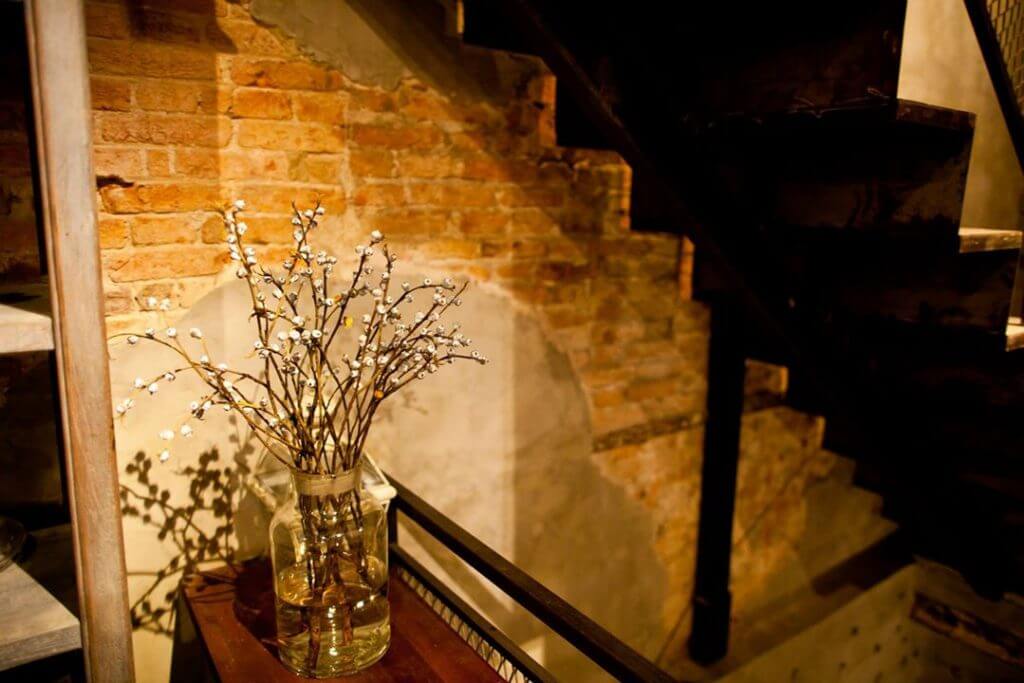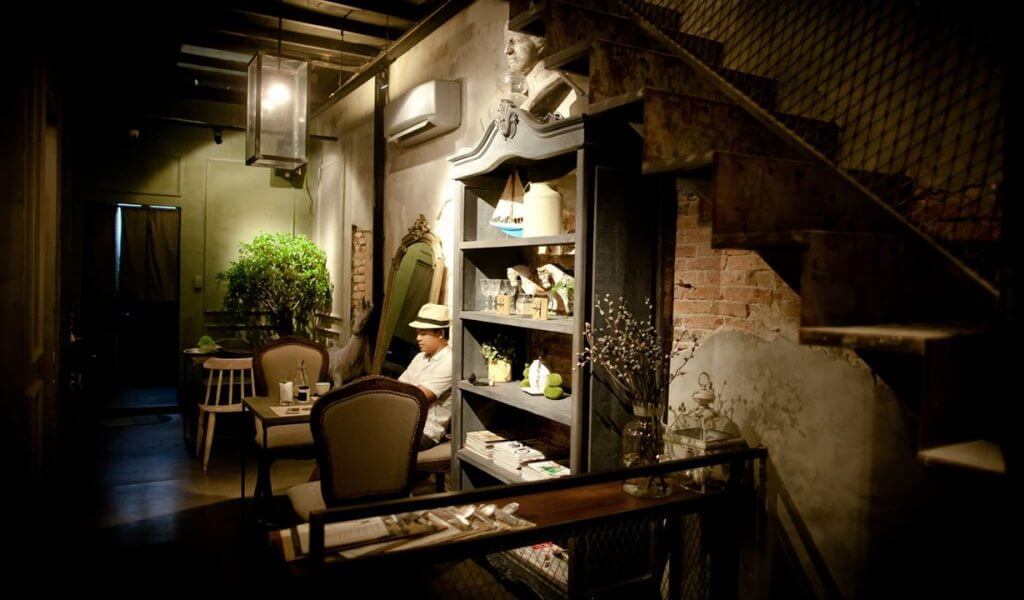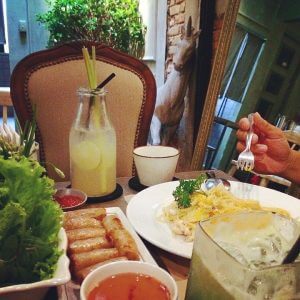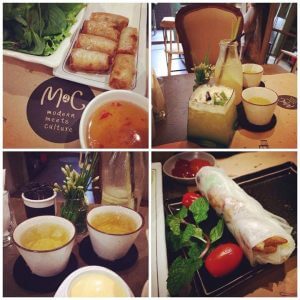 5. La Fenetre Soleil, 44 Ly Tu Trong
The drinks are so so and the service is horrible. So why do I recommend this place? I come here when I need nice setting for photos. It's not at all crowded. Or maybe you just need a quiet place for reading and studying. Stylish M2C or L'usine with the cool crowd sometimes makes it hard for you to focus. Despite its bad service, this is a wonderfully inspiring place: beautifully decked out, comfortable, quiet, friendly and relaxed, with bare brick walls, massive windows, equally massive curtains, flowers and antique furniture.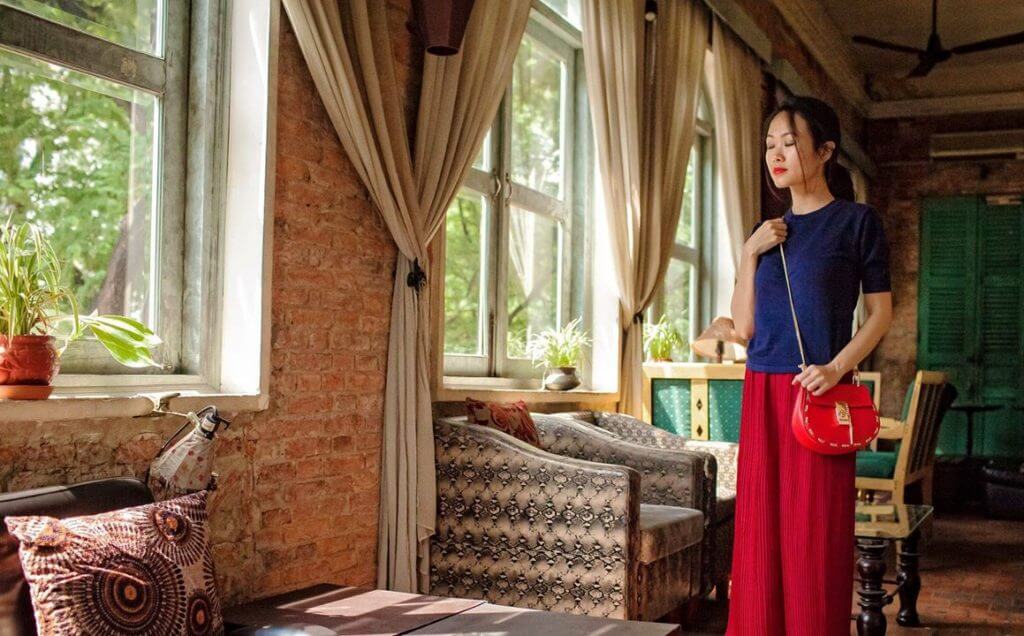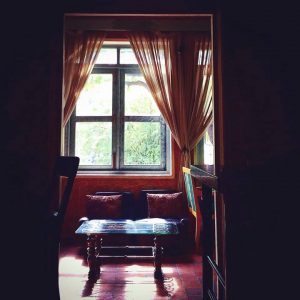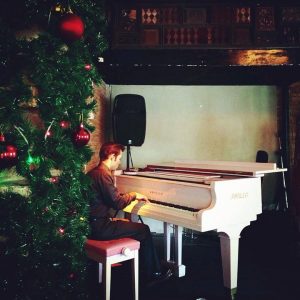 6. The Nest Cafe, Bitexco Tower:
The cafe is a large open space filled with natural light. The design is minimalist and features lots of glasses, timbers, and polished concrete. It's a cool place to grab a quick coffee, get some work done, or have a quiet chat.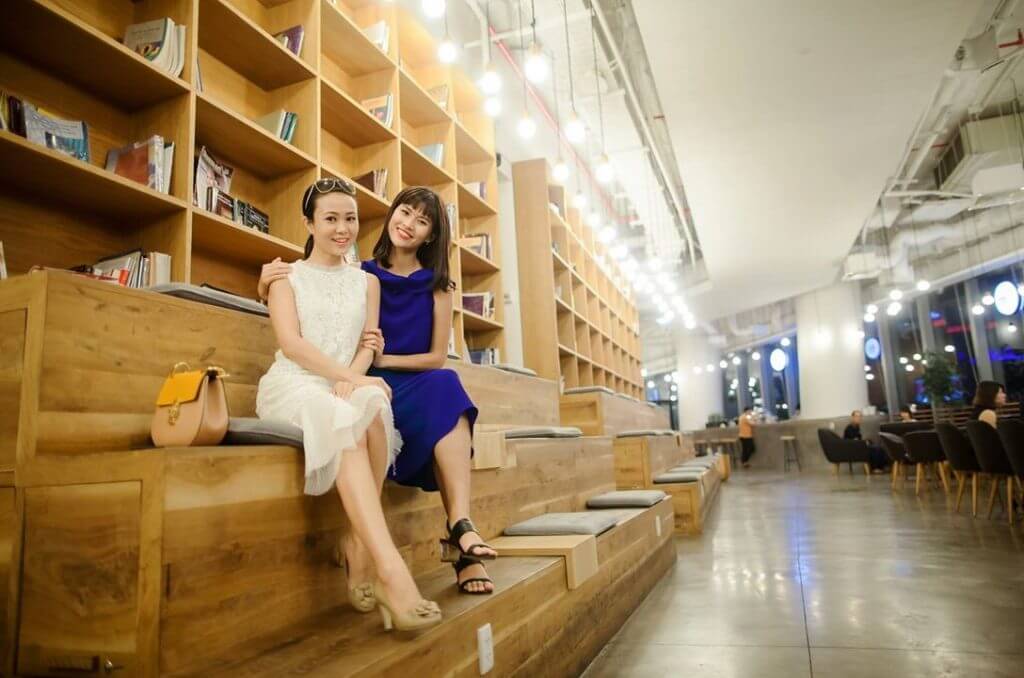 7. Continental Hotel's Outdoor Cafe:
This is the most iconic corner of SG and has a great view of the Opera House. Despite its overpriced drinks, this "Quiet American" corner should be on every visitor's list.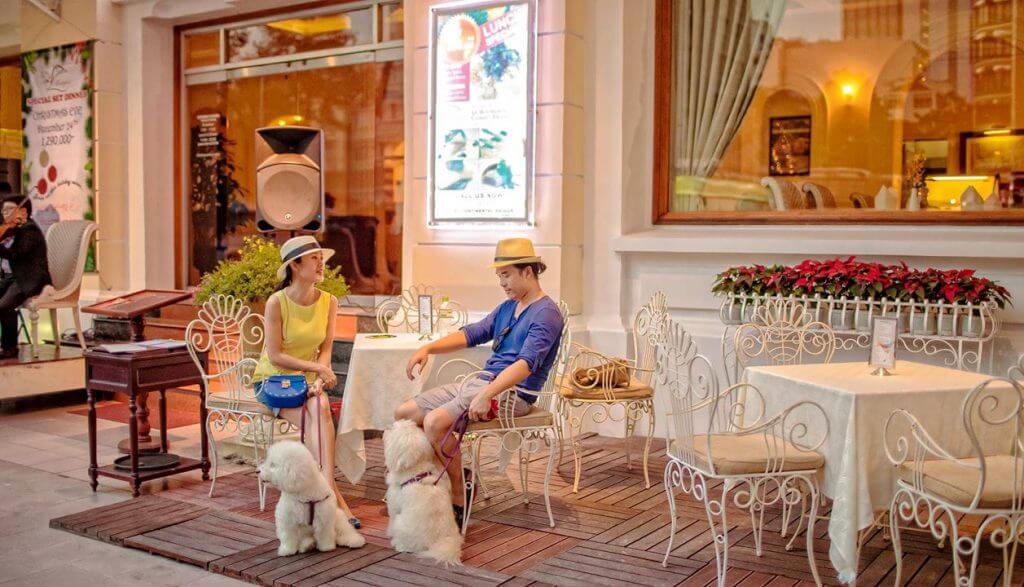 8. Cafe de l'Opera, Caravelle Hotel
Cafe de l'Opera has a close-up view of the Opera House, perhaps Saigon's best-known architectural icon.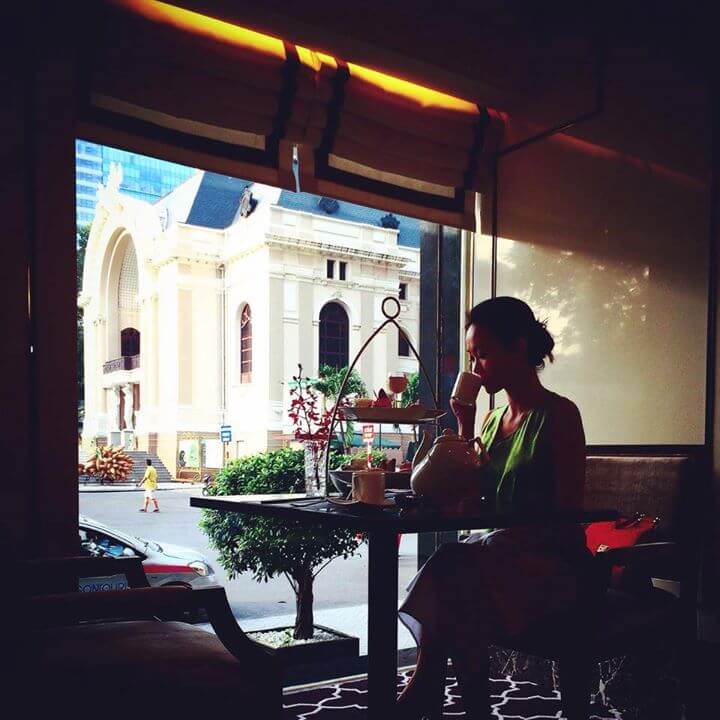 9. Cafe RuNam, 96 Mac Thi Buoi
"Every day an Italian coffee master oversees the roasting of six premium coffee blends at Cafe RuNam. Each blend is infused with different proportions of pure arabica and robusta beans from farms in the Central Highlands.
If roasting coffee is considered a science, then drinking coffee is an art at Cafe RuNam. Whether light-bodied and citrusy, bitter but smooth or full-bodied and creamy, each complex flavour is nourished under the café's
phin
, aluminum drip filters, which are golden and decadent." (according to asialifemagazine.com)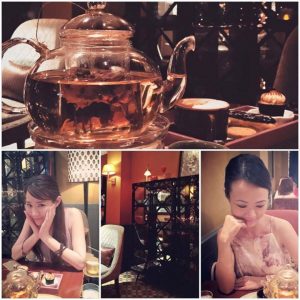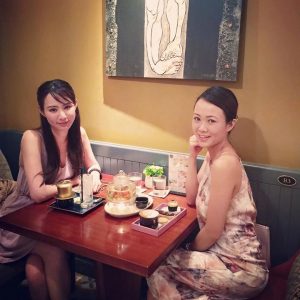 10. Park Lounge, Park Hyatt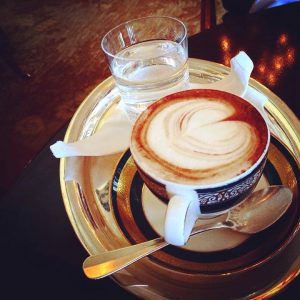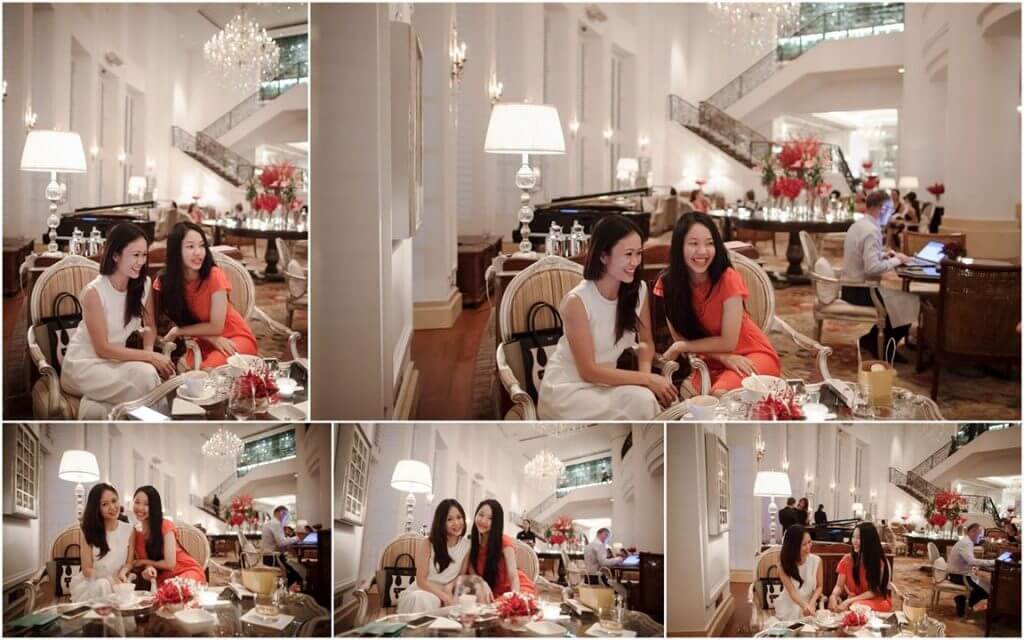 Thanks everyone for reading!!!