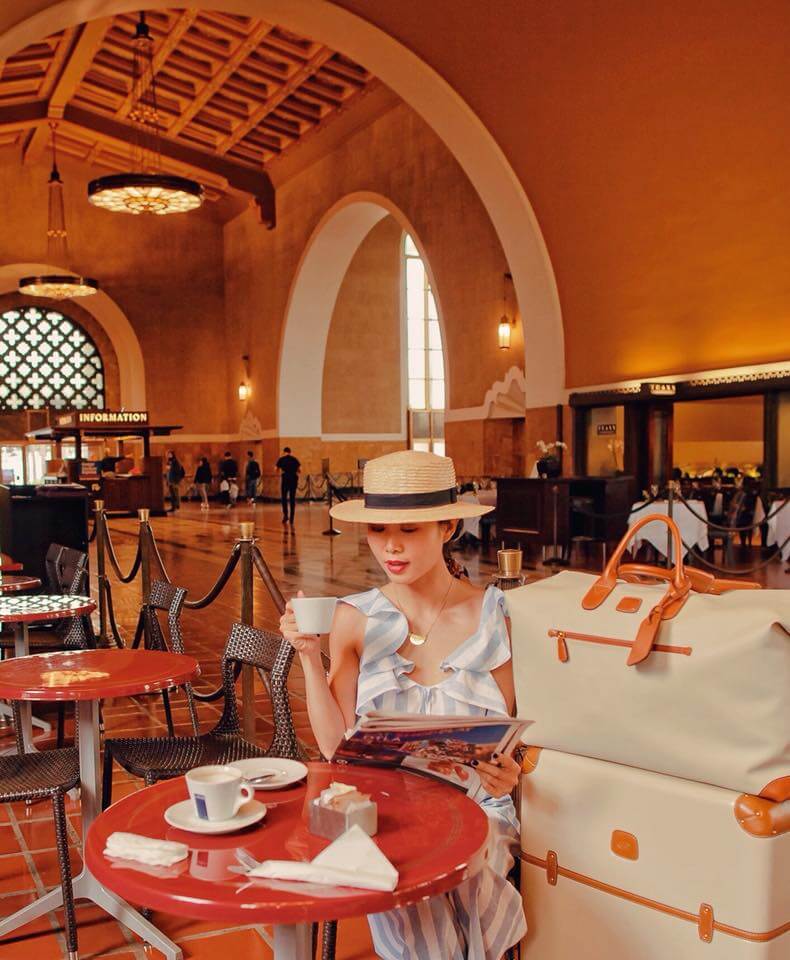 Travel in Style with Brics' Timeless Luggage
I'm an admirer of the glamour of early 20th-century travel style: the tailored suits, the pillbox hats, the elegantly styled hair, and of course the chicly coordinated luggage sets (Have you seen "Mad Men"?). That's why Bric's Milano is always my number one choice for designer suitcases and bags. Traveling with Bric's luggage set transports me back to that old world of charm, luxury, and romance.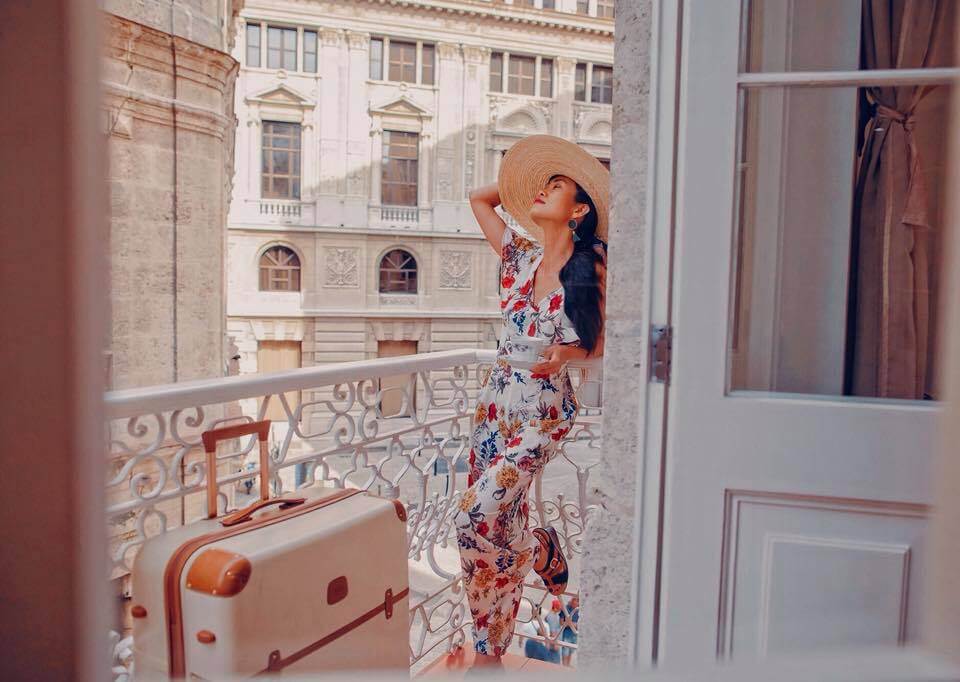 I was looking for a stylish suitcase set for my trip to Cuba, but it is quite difficult to go stylish as the suitcase options available in department stores are pretty basic. They all look the same! And I really want a luggage suitcase that suits my style and doesn't blend in with the others.
At first, I considered purchasing authentic antique luggage on Etsy, but these vintage suitcases, while lovely to look at, are not suitable to be dragged through the airport. They are often more practical as décor or storage than it is for actually traveling. Luckily, I found Bric's Milano – their luggage has personality, more fun to travel with than other standard boring boxy baggage. Vintage in style, yet current in function, Bric's Milano Bellagio is elegant, sophisticated, and includes all modern amenities demanded by today's travelers with the use of innovative materials.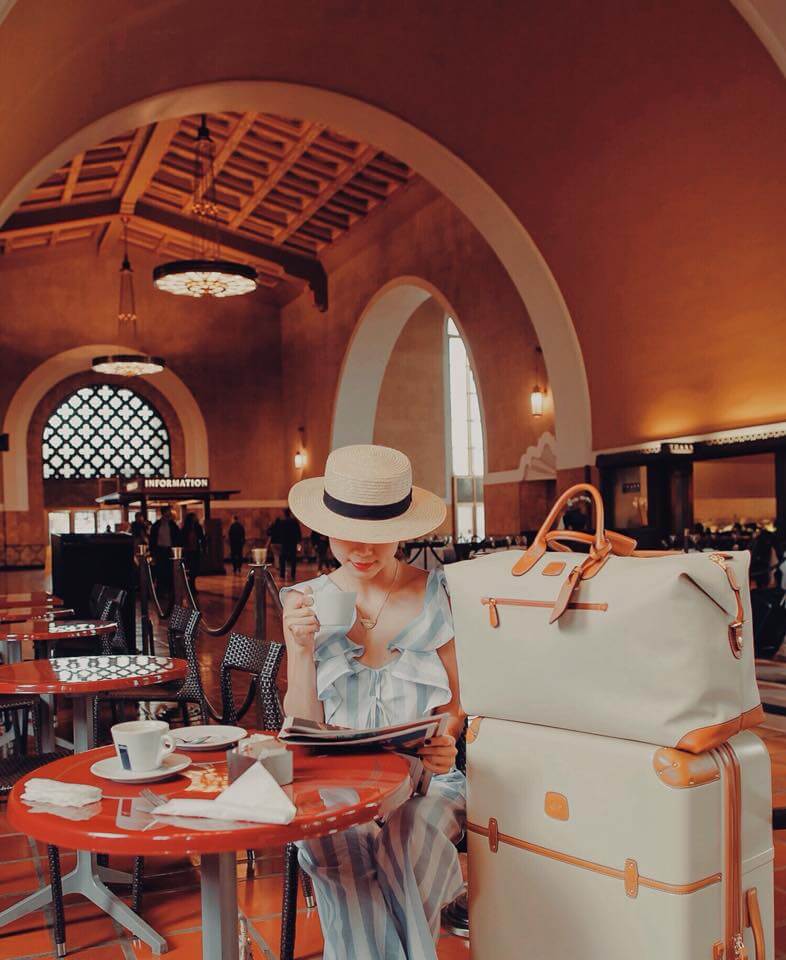 Truly made in Italy, Brics has been producing handcrafted travel bags and fine leather since 1952. Bric's bags are popular among Hollywood's A-listers, business executives, influencers, socialites around the world, and also got featured in several movies. Brics creates fashionable and timeless bags and trunks that boast of exemplary craftsmanship!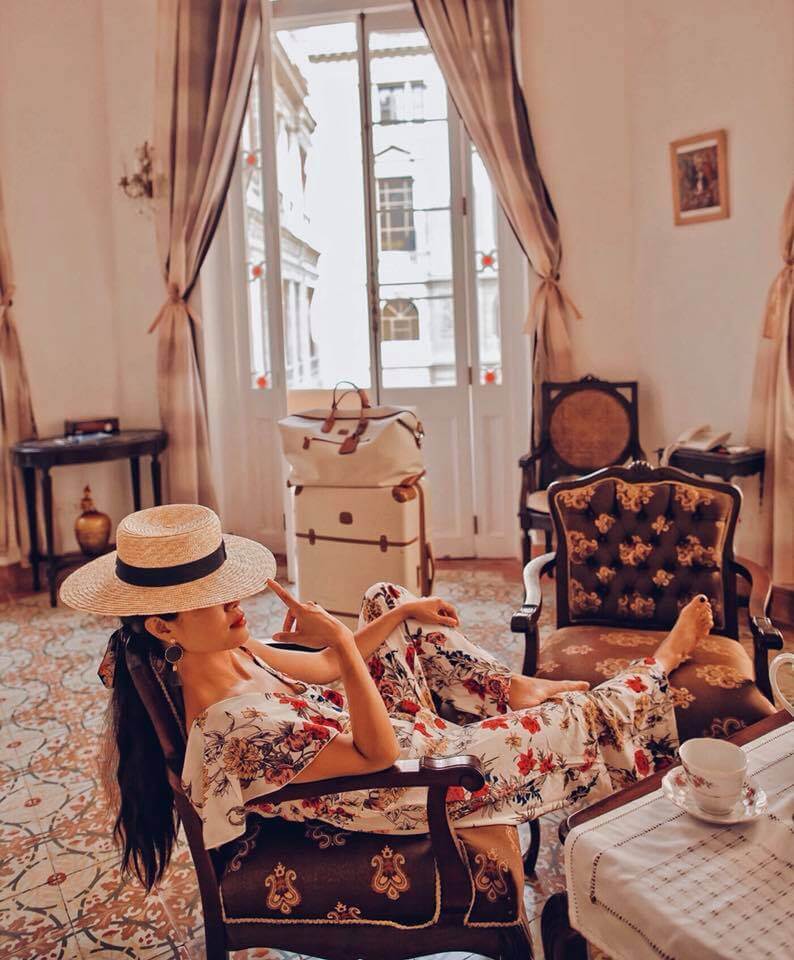 My Bric's Bellagio 32″ Spinner is huge. The exterior is a hard plastic and while the interior is lined, there is very little in the way of padding, leaving more space for your things. Its generous interior is divided into two double-decker compartments with intuitive zip pockets for organizing your essentials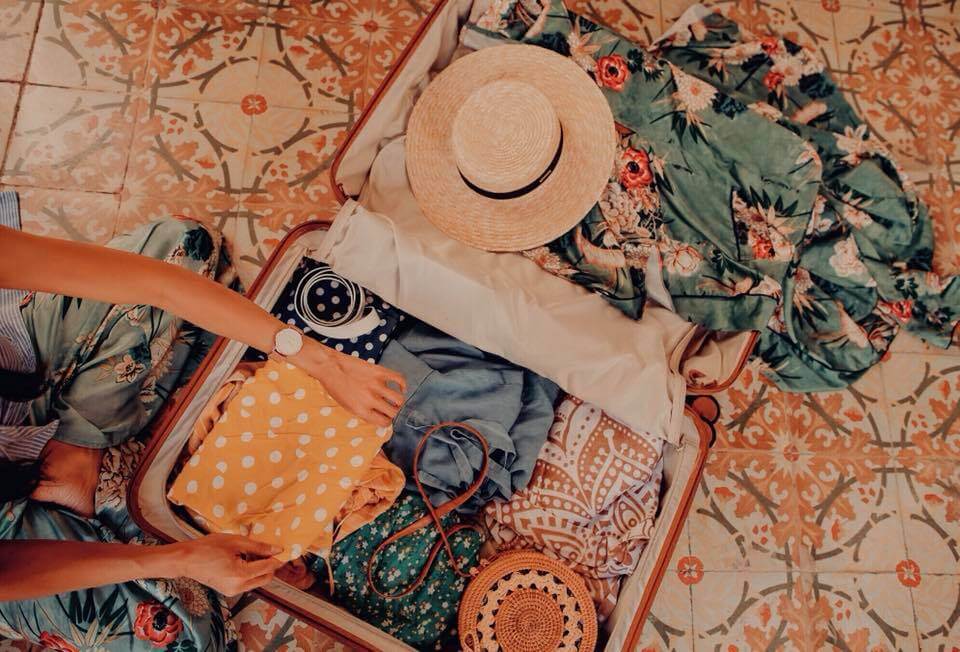 This hard-shelled case is made from durable polycarbonate, and finished with the genuine leather trim and trending colours that Bric's is known for.
The Bellagio range features:
Four Japanese spinner wheels for 360º movement.
Telescopic aluminium trolley handle with locking positions.
Top and haul handle.
Main compartment is divided by two zippered screens, allowing for maximum organisation.
In-built TSA security combination lock. While traveling in America only, airport security staff can open the lock without needing to know your code or breaking the lock, in case they need to check your bag's contents.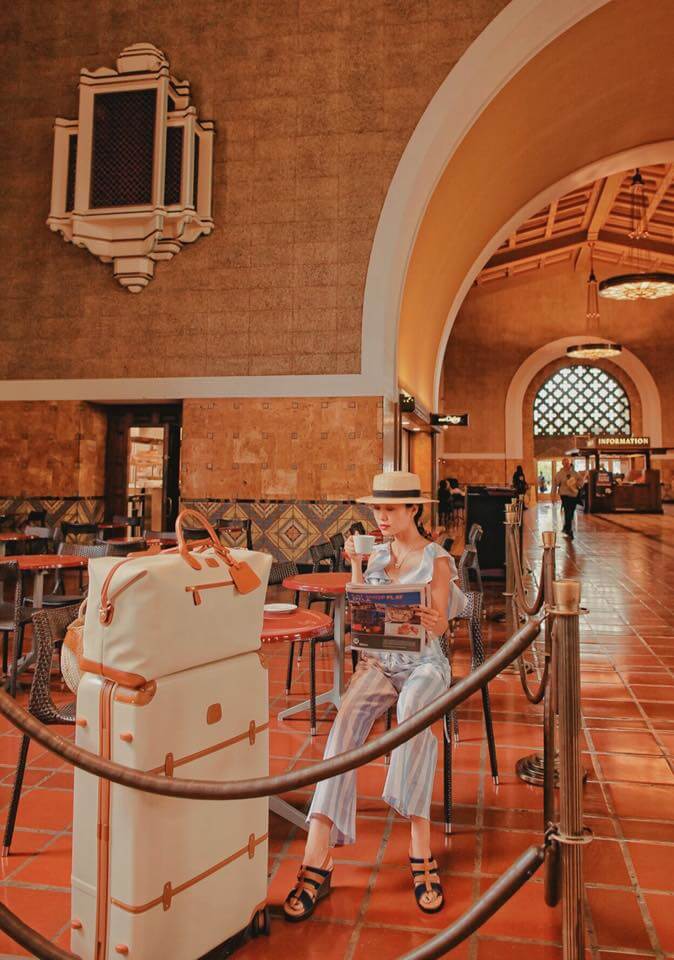 The four 360-degree wheels made for easy maneuverability through busy airports and crowded city streets. I navigated the Bric's easily on sidewalks and through pothole-ridden streets in Cuba!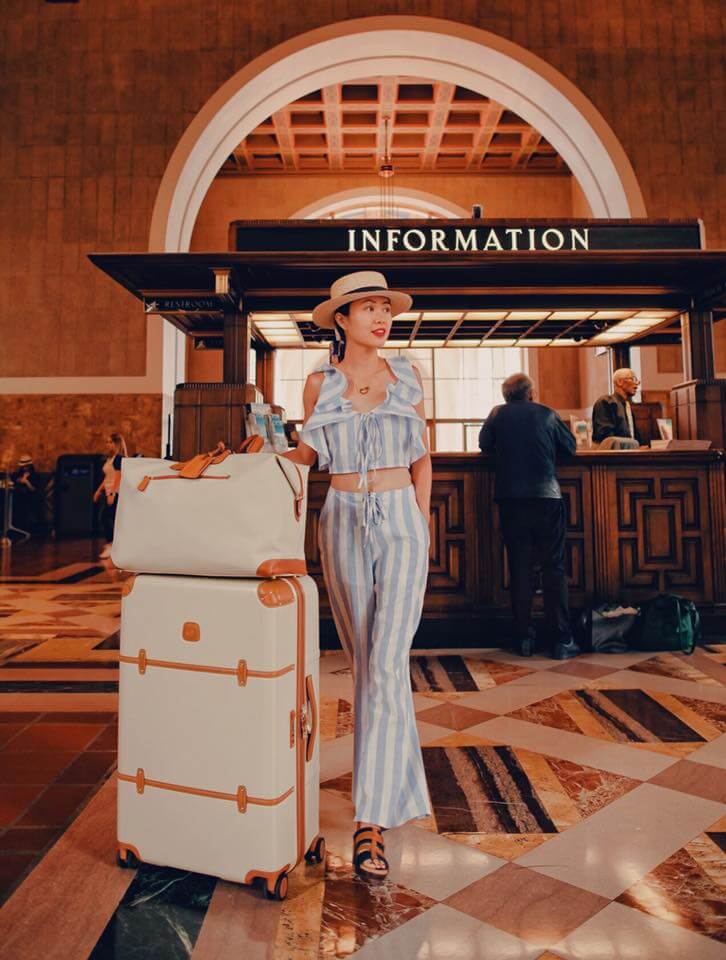 Seamless design, lightweight and durable – what's not to love? For me, there is nothing quite like a chic retro inspired suitcase to induce that sense of wanderlust. There's a range of colors, including blue, red, cream and black that you can choose from. If you opt for a lighter color like me, you might want to pick up a protective sleeve to prevent damage and keep your suitcase looking new for longer.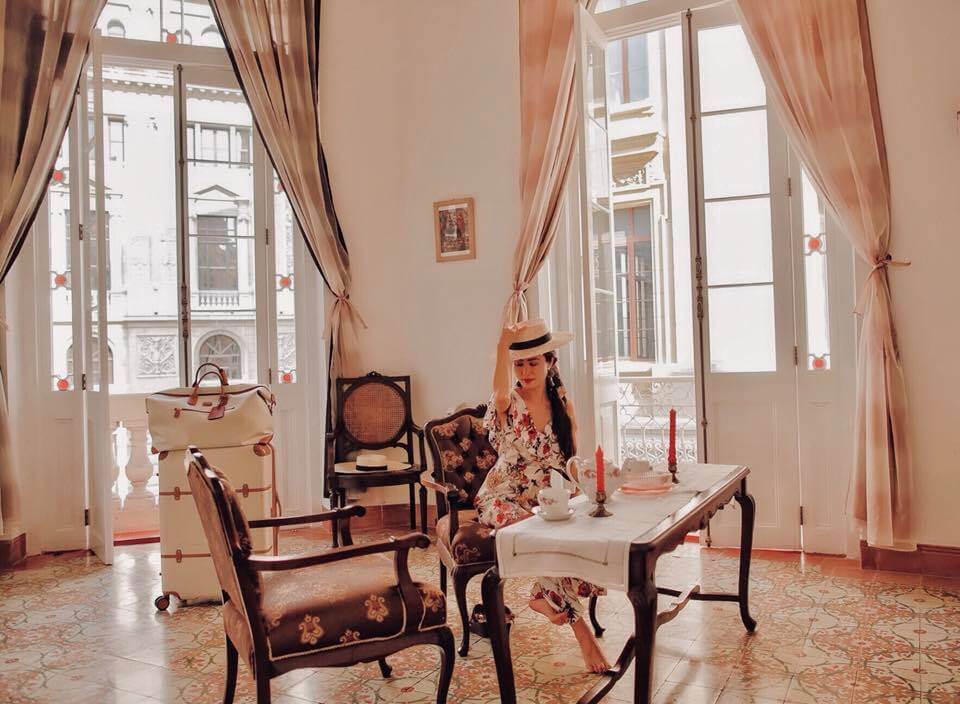 The Bric's Milano Bellagio 30″ Spinner Trunk executes a flawless combination of fine Italian craftsmanship and modern features. It will add a touch of class to any holiday or business trip. This suitcase is definitely the one to go for a designer luggage suitcase of superior quality without spending more than a thousand dollars.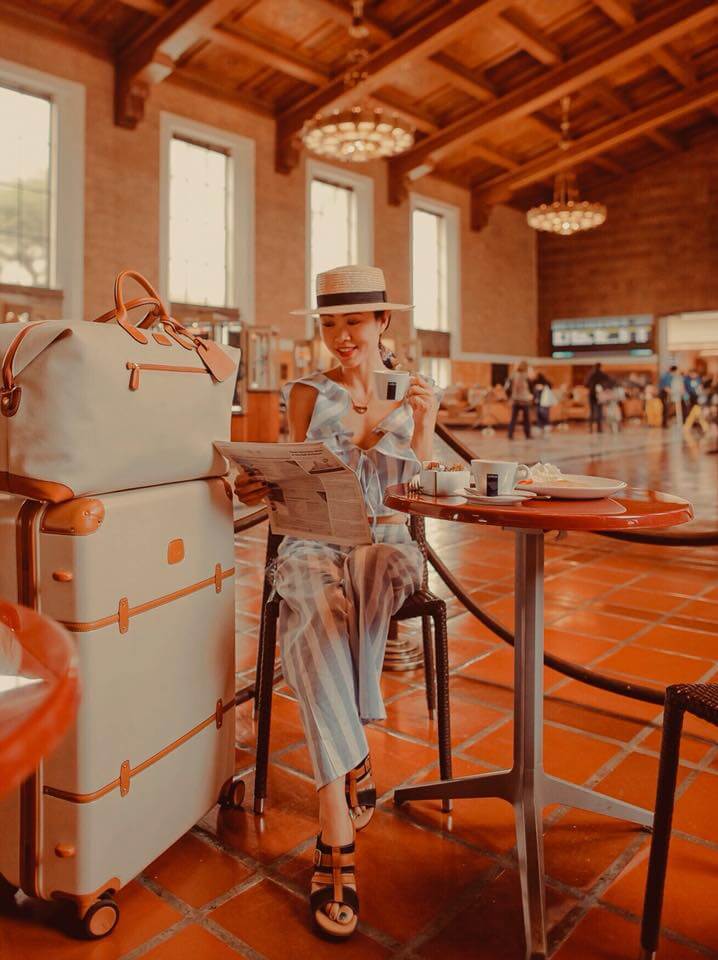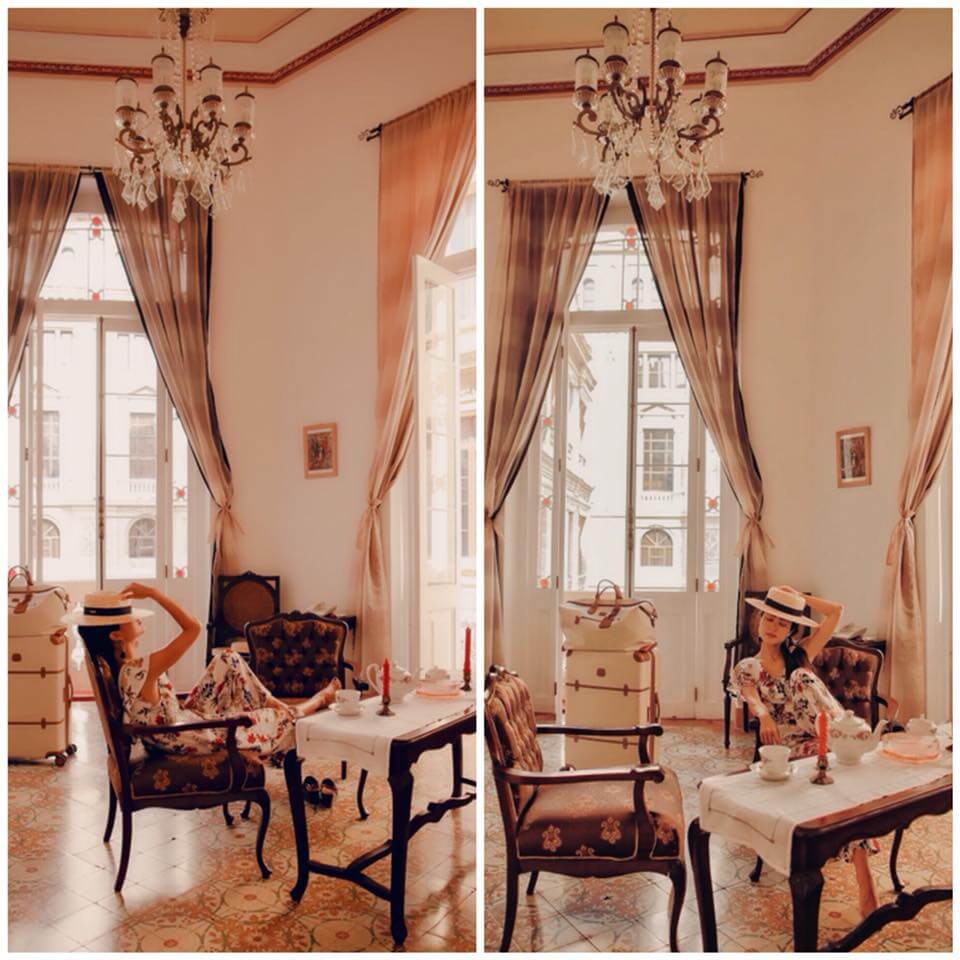 Whether stylish and classic, chic and feminine, Bric's Milano has a variety of collections that will surely make you stand out in any airport. If you are looking for gorgeous, practical luggage that's fit for first class, look no further than Bric's.
***Thank you to Bric's Milano for kindly sponsoring this post. All opinions are 100% honest & completely my own.
SHOP MY FINDS