Travel Light But Fashionably: 3 Tips for Greek Goddess Inspired Style
Greek-goddess inspired look is known for its elegance, femininity, and grace. There's something about this style that makes a woman look so delicate, divine, and ethereal. To make it look like you just stepped out of a Greek mythology, the elements have to be dreamy and divine included long flowing dresses, layered fabrics, headdresses, braided hairstyle, accessories,and gladiator sandals.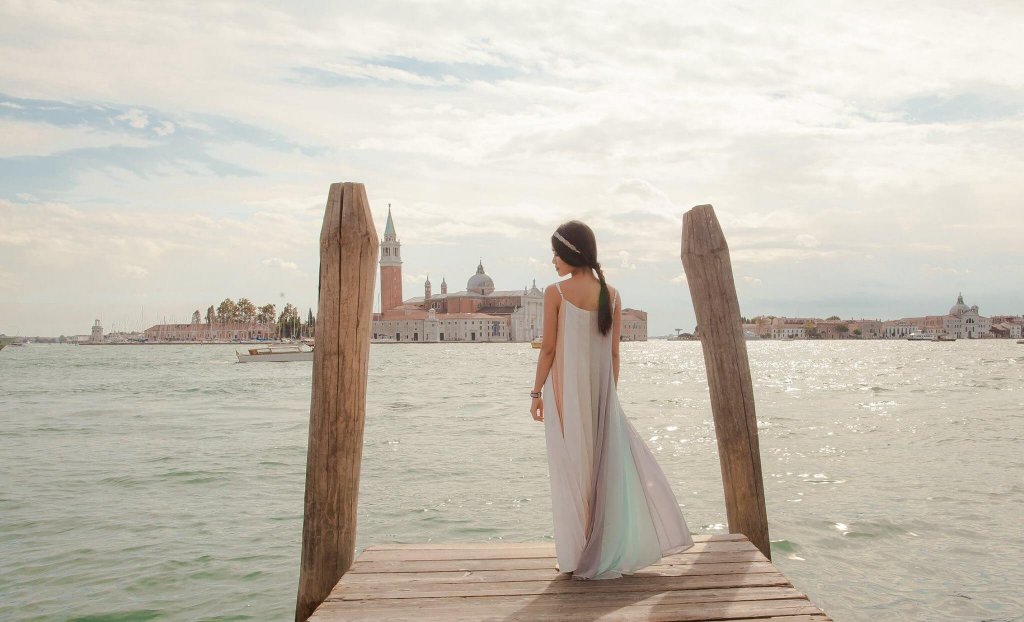 Lots of you might have dressed up as a Greek goddess once or twice, maybe for a school play, a costume party, or a garden wedding. But how about pulling off this ethereal style when traveling? Would it be an awesome idea to dress a little bit more dramatic for magical locations like Venice or Athens? Would it be a once-in-a-lifetime experience to travel with style and make yourself different from other tourists who wear shorts, jeans, tank tops, and running shoes? Don't be afraid to be unique! If you are anything like me , you would plan the most beautiful outfits for an amazing photoshoot at your dream destination. Let your outfits shine! But would it be a lot to pack for goddess-inspired outfits? Of course not. For my Dubrovnik-Venice 2016 trip, I only packed 3 long dreamy dresses, one headdress, and one pair of sandals to pull off these divine goddess looks. For 2 weeks in Europe, my husband and I only brought one medium suitcase and one carry-on. So becoming a goddess at your dream destination and packing light is absolutely possible and easy to pull off.
In this blog I would like to show you 3 tips how to pack light for goddess inspired outfits when traveling !
1. Choose floaty and drapey silhouettes:
Greek goddesses aren't known for wearing figure-hugging dresses. Instead, they're always wearing something floaty, drapey and dreamy made from soft, light, sheer fabrics.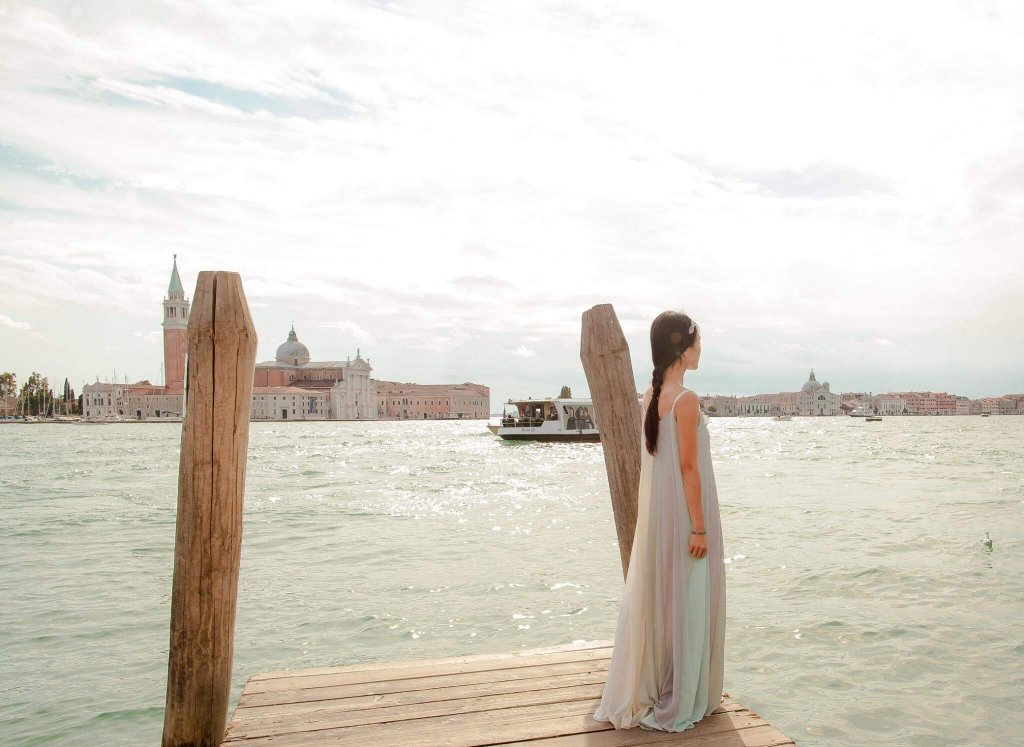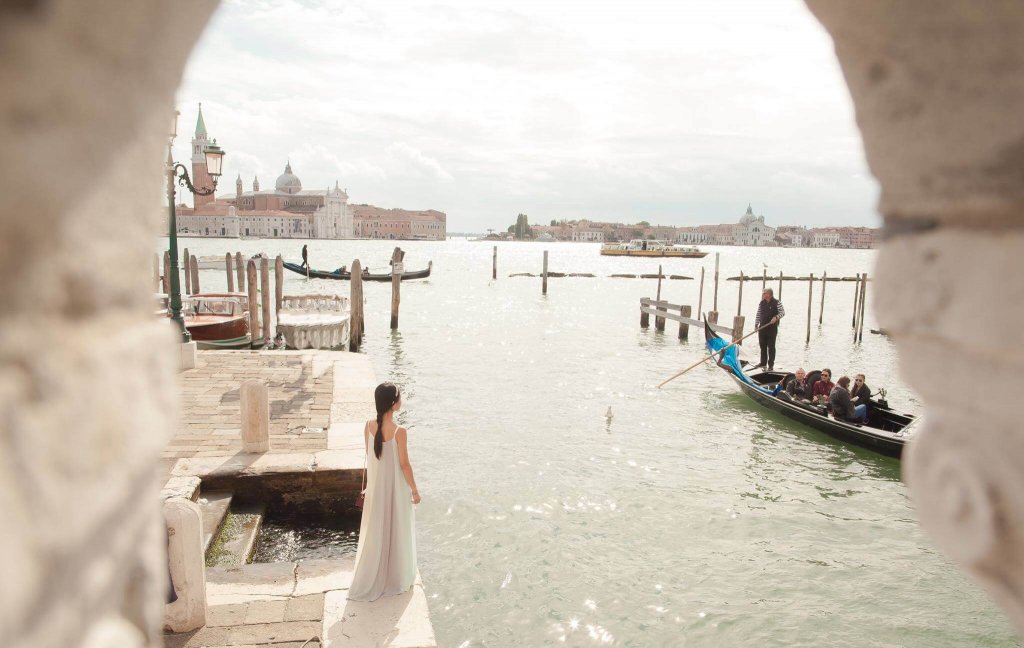 And remember to choose long dresses over short ones. Long, drapey dresses are much better for getting that celestial goddess look.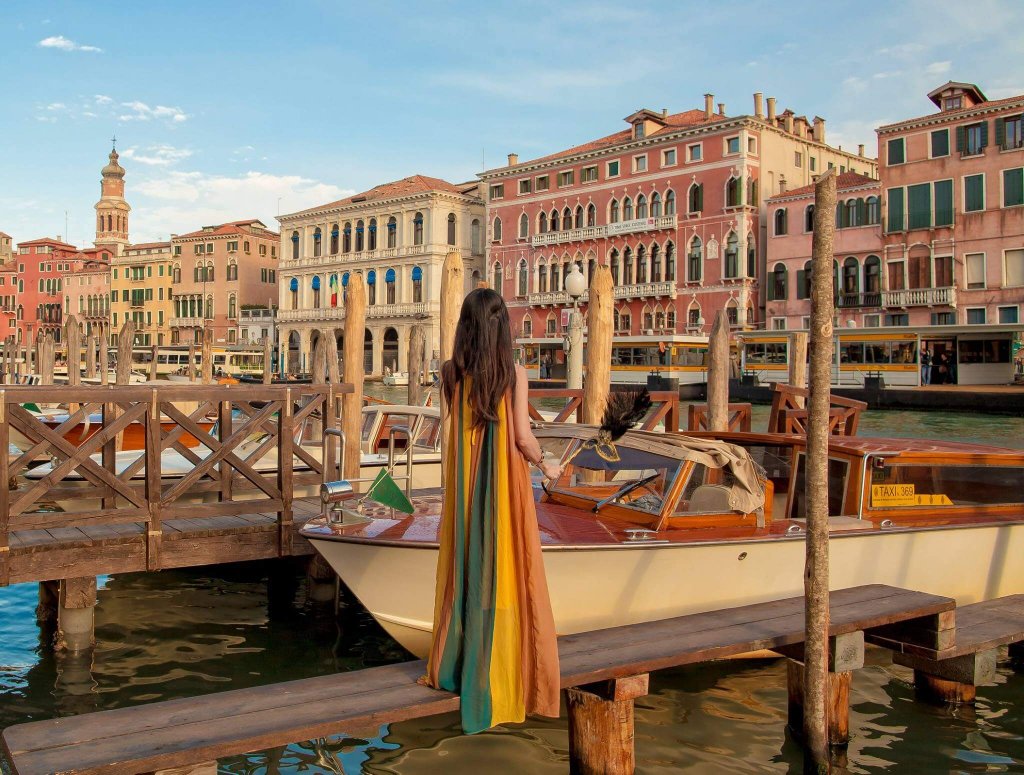 And the goddess-inspired dresses always come sleeveless with different cuts around the neck and shoulder. Baring some skins and showing off your shoulder is a great way to pull off the sexy goddess look at the same time still remain classy and elegant.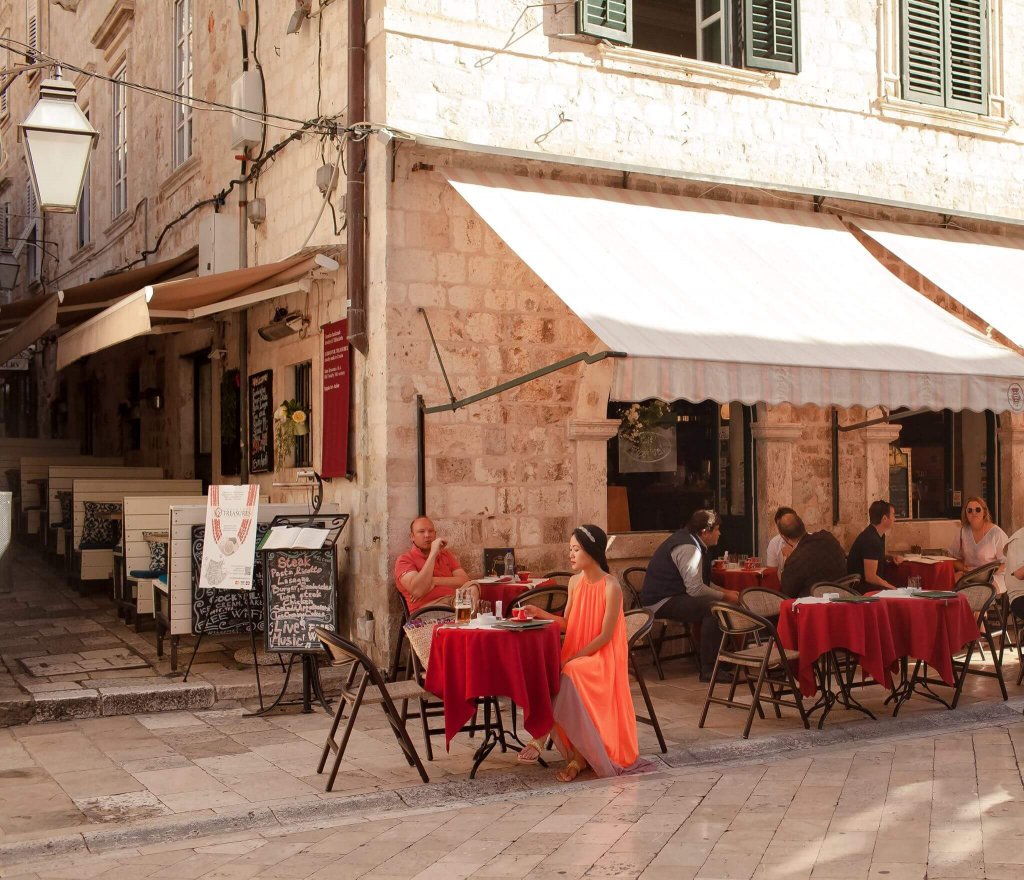 These long soft dreamy dresses are just like summer dresses; they will not take up a lot of your luggage space and they are extremely lightweight so you don't have to worry about going overboard with your airline baggage allowance.
2.Headdresses or Classic Hairstyle:
Greek gods and goddesses are almost always portrayed with some sort of headdresses on their heads from a simple laurel leaf crown to expensive-looking hair jewelry made of gold. To complete your goddess look, you need to incorporate some hair accessories into your style. To prevent bringing too much unnecessary accessories, just choose one or two simple chic headdresses for your trip like floral garland, head chains, gemstones on headbands, or even a vine ornament for a bit of twist in your look.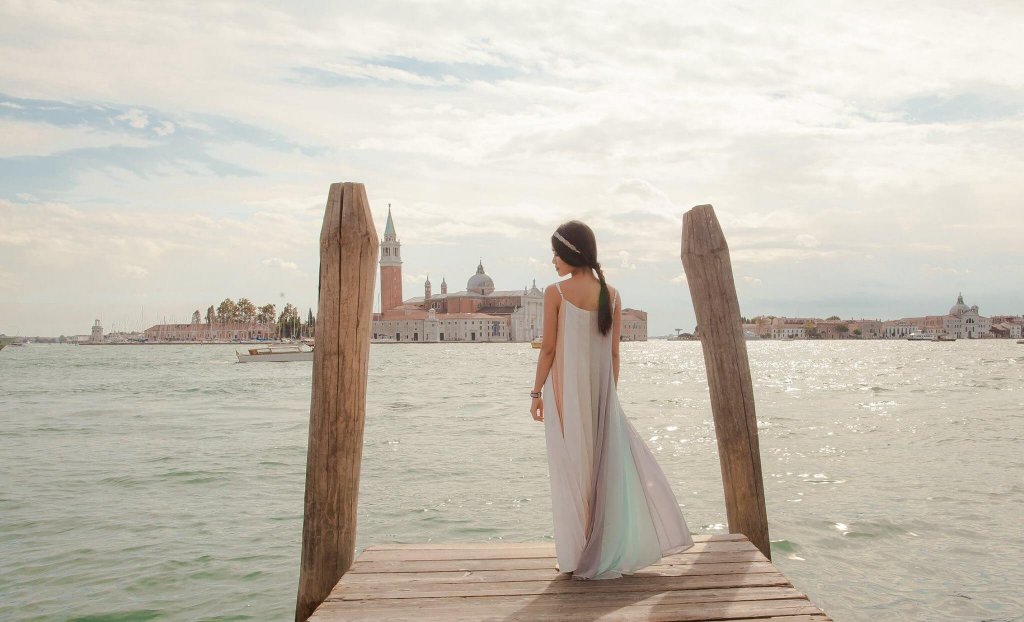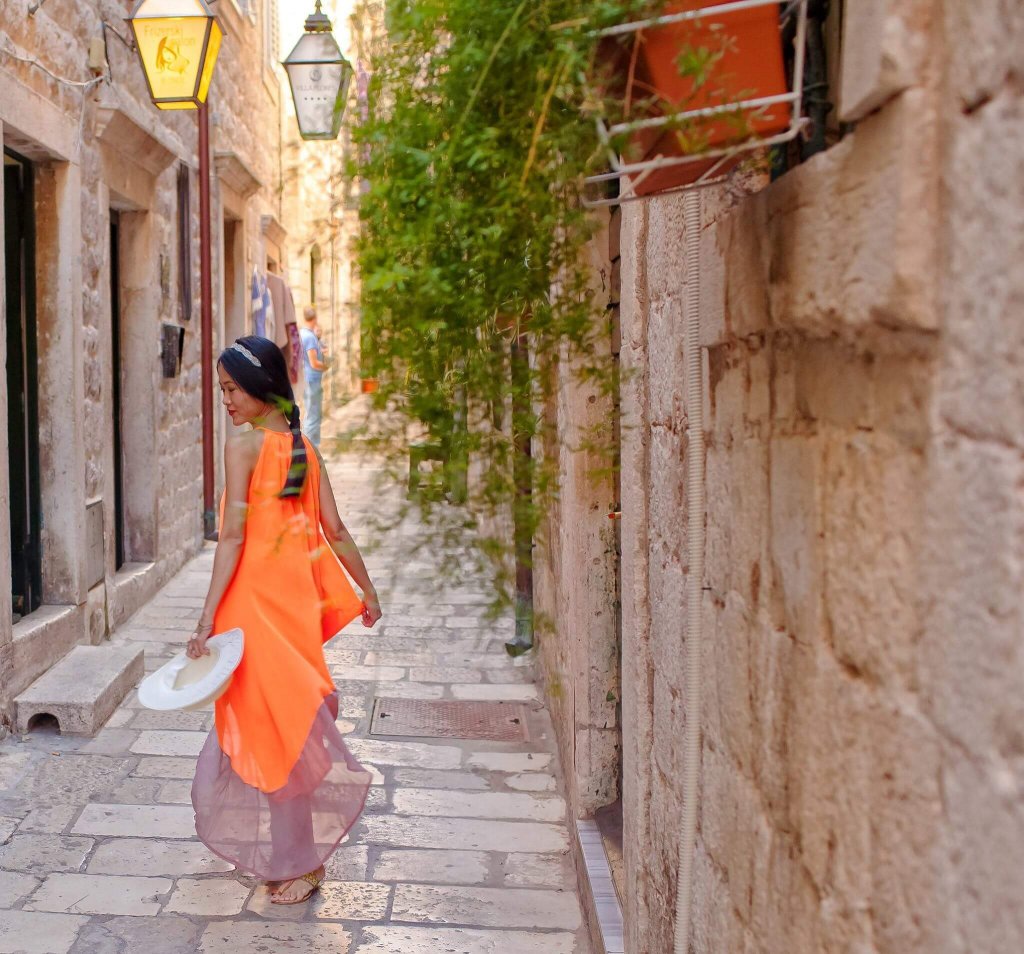 For a modest look, you may do simple loose free hairstyle with French braids or fishtail braids. Like for my Venice goddess outfit, I let my hair loose with 2 simple braids on the side and I added a Venetian mask (for only 10 euros) to complete the look. Goddess looks should be simple and divine; so don't over-accessorize!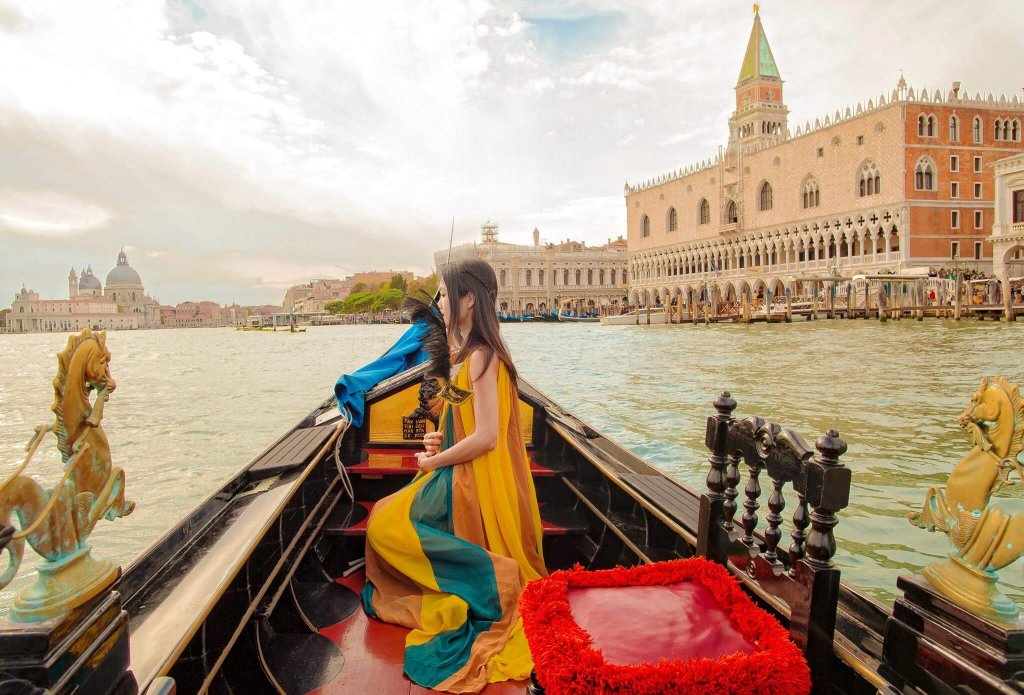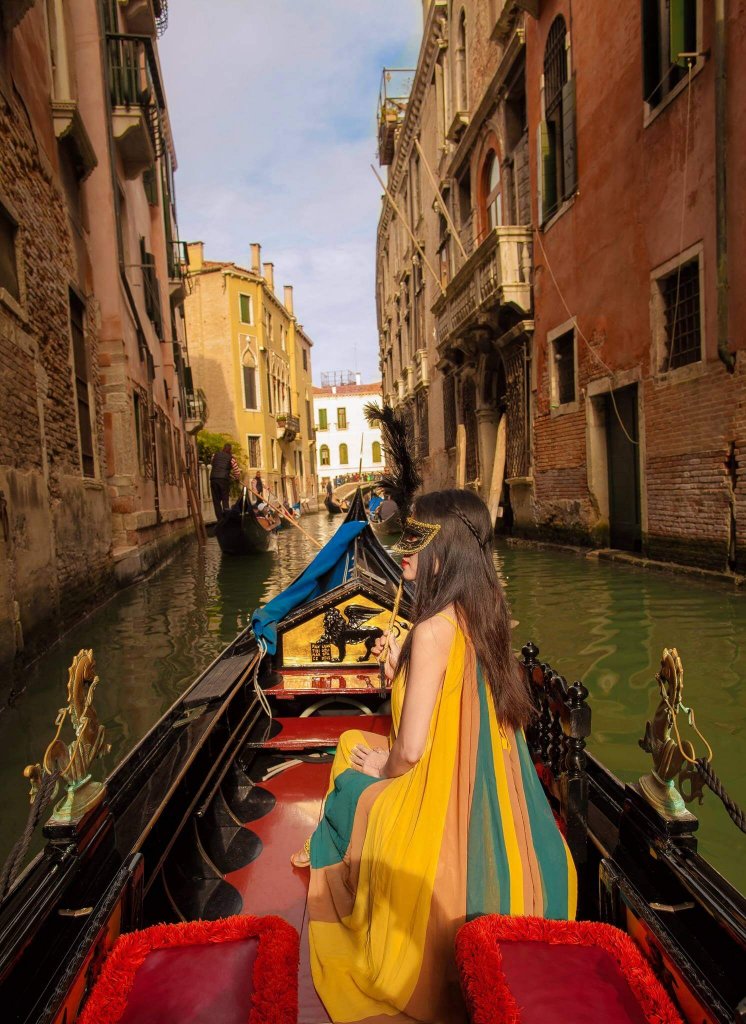 3.Sandals
Not only sandals are comfortable for walking but also lightweight for your luggage. And one wonderful thing about goddess inspired look is that you only need sandals to match with your outfit. Wearing heels with long dreamy goddess dresses just makes the whole thing too formal like you are going to a royal ball or a red carpet event. Also, heels, in my opinion, should never be an option for walking when traveling; it's uncomfortable and doesn't seem appropriate for traveling pictures.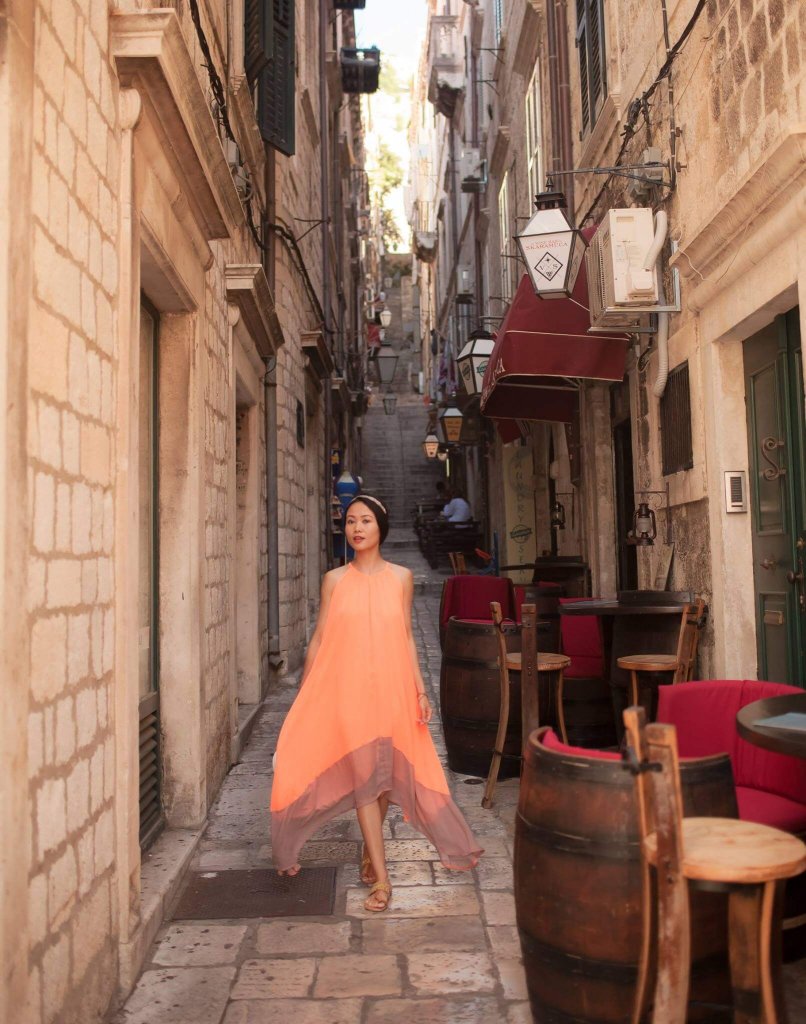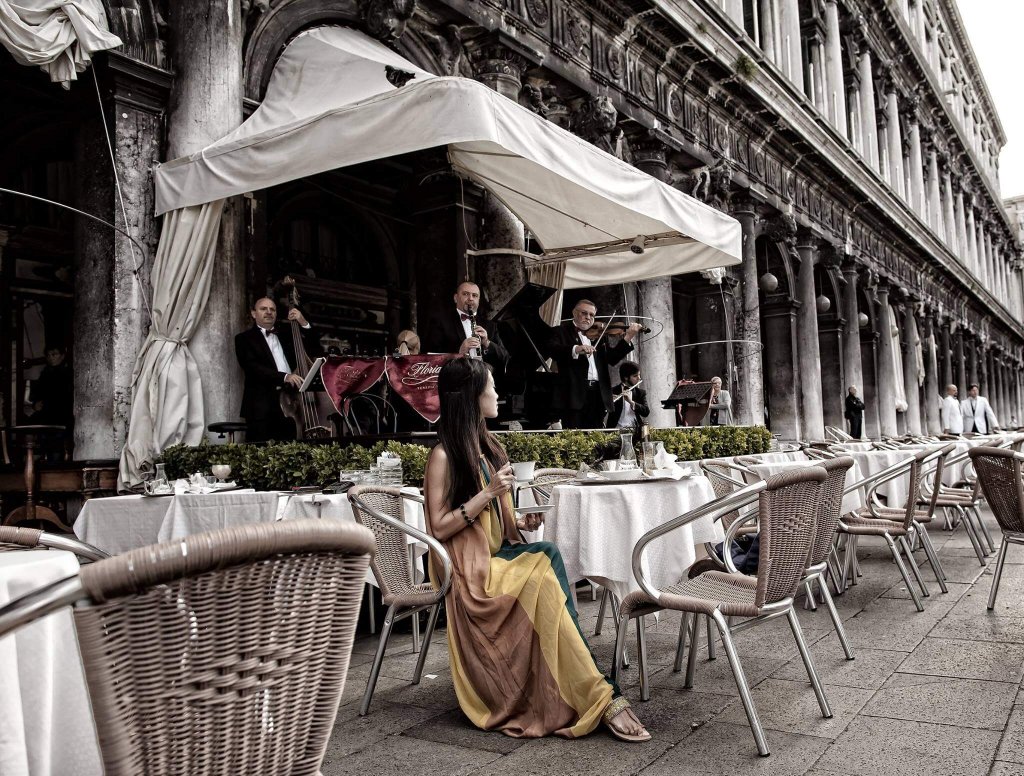 Dressing up your Greek goddess inspired style is made easy since sandals are convenient to pack in your suitcases and instantly bring a touch of ethereal and purity to your looks. Imagine your Greek goddess inspired dress cascades romantically to the floor and in the comfort of your sandals it feels like you are floating or dancing in each step.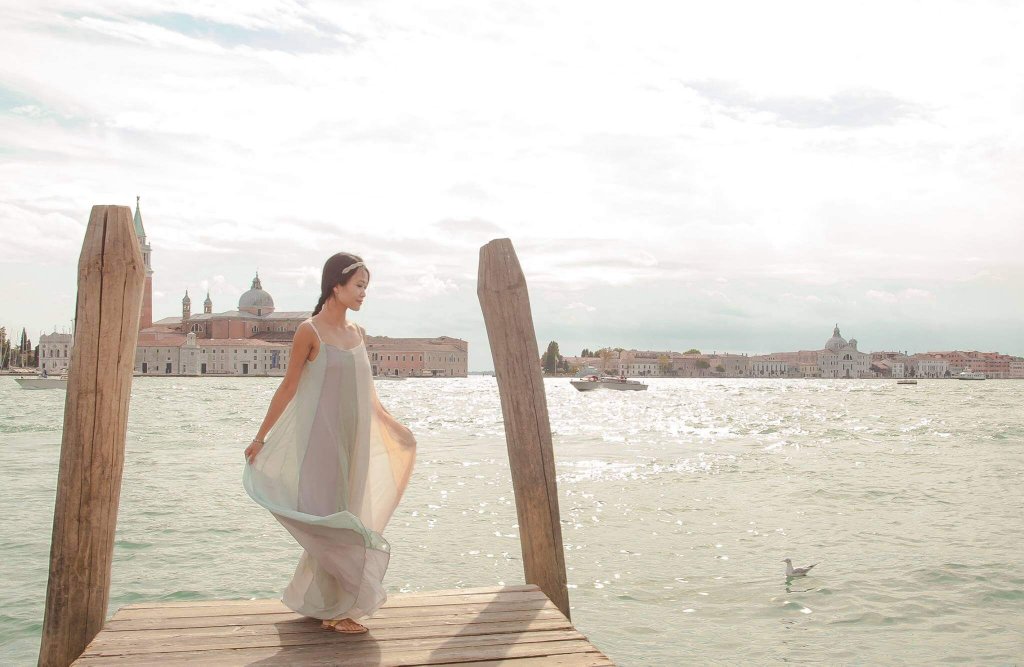 Whether you're attending a formal occasion, a red carpet, or just walking the streets, this timeless style keeps you graceful, feminine, and sweet!!!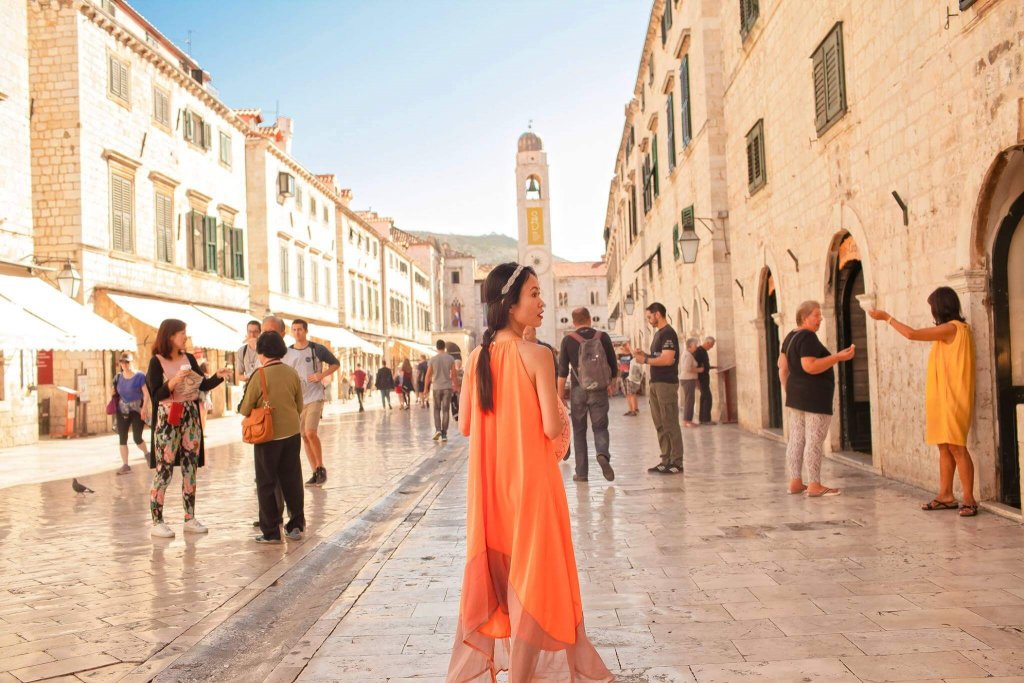 *IF YOU WOULD LIKE TO BUY THE DRESSES FEATURED IN MY BLOG, PLEASE INBOX ME ON FACEBOOK, OR EMAIL ME AT [email protected], OR LEAVE A COMMENT UNDER THIS POST. I WILL REPLY TO YOU WITH MORE INFO ABOUT PRICING, PAYMENT METHOD, AND SHIPPING. ONLY APPLIED TO CUSTOMERS IN US.