What's in my bag?
This month for me is all about organization. A "What's in my bag?" blog post has been very popular on Youtube and fashion bloggers' websites. It's definitely my favorite kind of posts since it's interesting to snoop around someone's handbag; so hopefully you enjoy taking a peek into mine.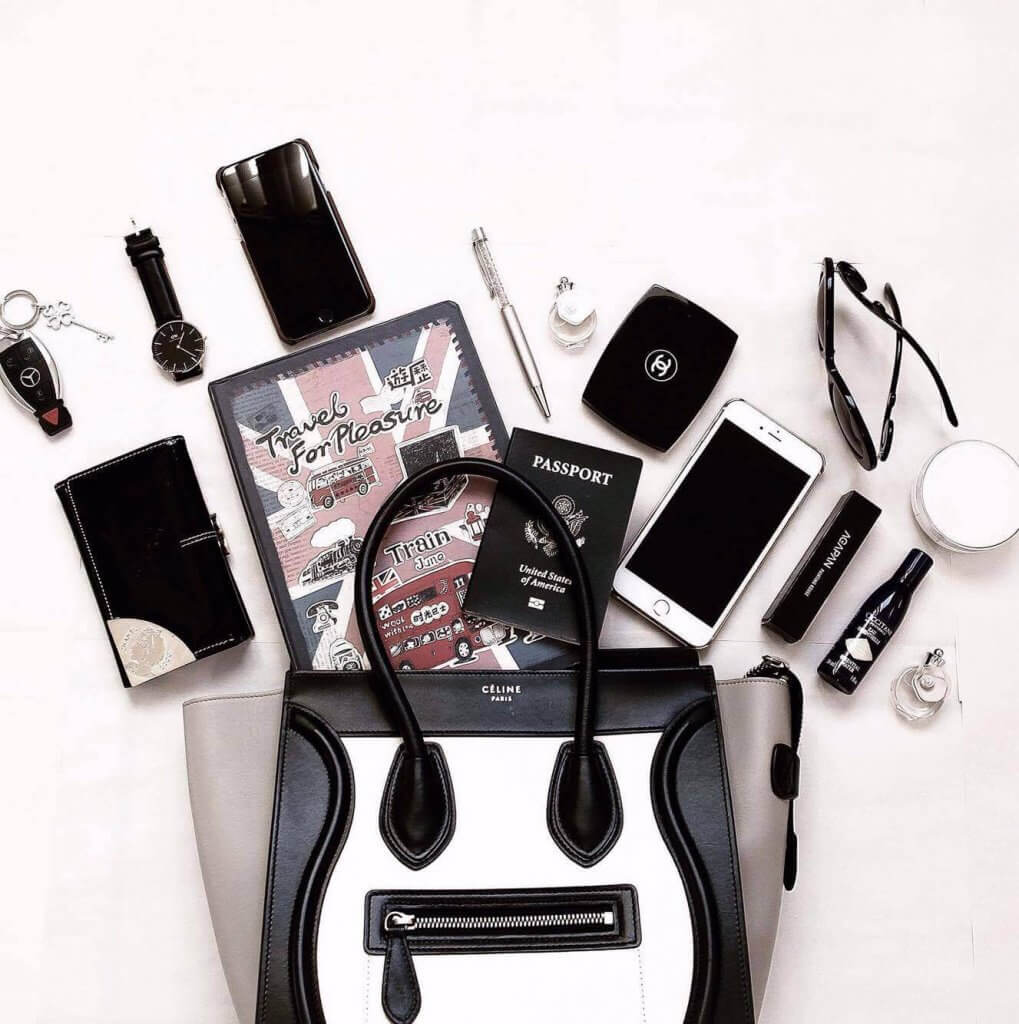 In all honesty, my handbags are not super clean or neat. I have to admit that my bags are usually stuffed with all kinds of random junk so I make it my mission to organize my handbag at least once a week, tossing out the cookie crumbs, coins, old receipts,…This morning I decided to empty out my handbag and refilled it with my everyday basics. I have pulled together what's left to share (hopefully my bag will remain this way for the rest of the week) and here we go!
1. Iphone case/Keychain/Pen:
I love to have elegant little things in my handbags like my keychain, pen, and iphone case all have Swarovski-crystal elements. It feels so chic and lovely when you pull out the pen to sign your documents or answer your phone and the crystals are sparkling and just lightening up your days.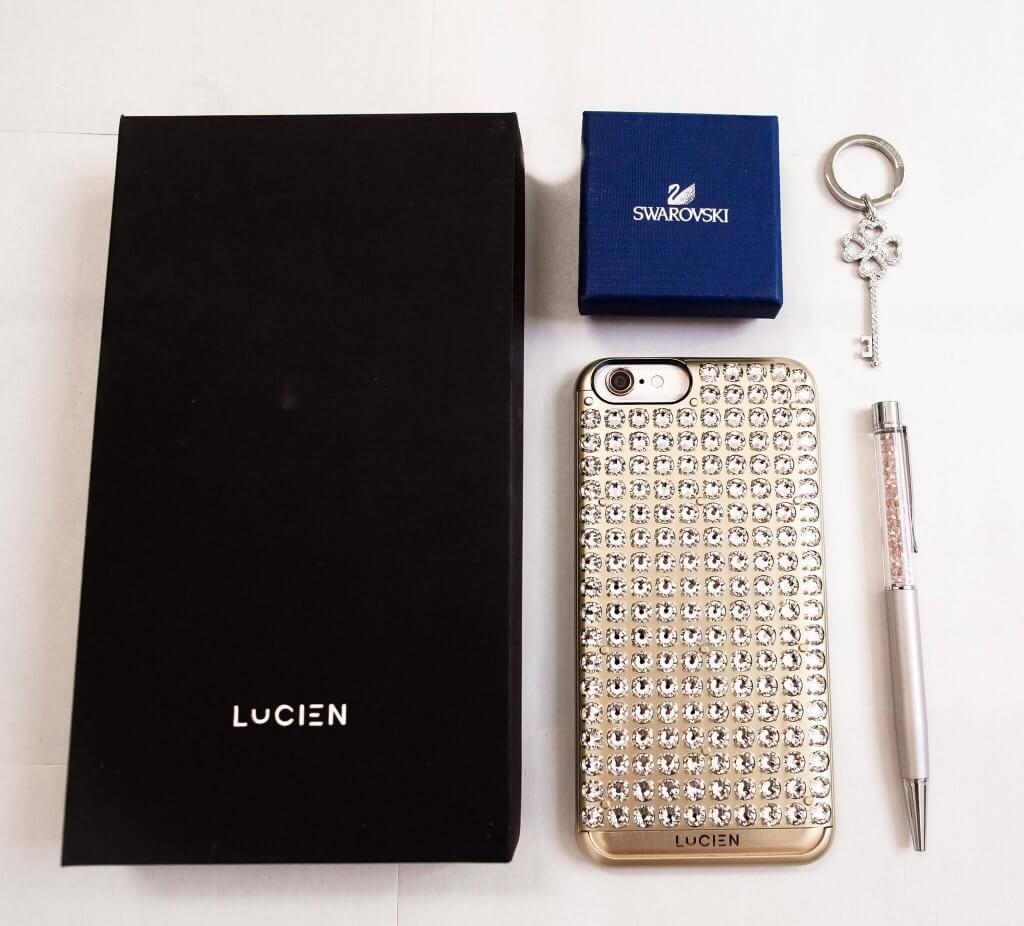 My favorite iphone case is Lucien Elements. I'm always a big fan of sparkling embellished iphone cases. Before I knew Lucien Elements, I had my fair share of experimenting all kinds of iphone embellished cases that appear so beautiful on online websites and when arrived, they looked so painfully ugly with glass gems glued to the clear covers and after a couple days these cheap-looking Chinese glass gems fell off one by one.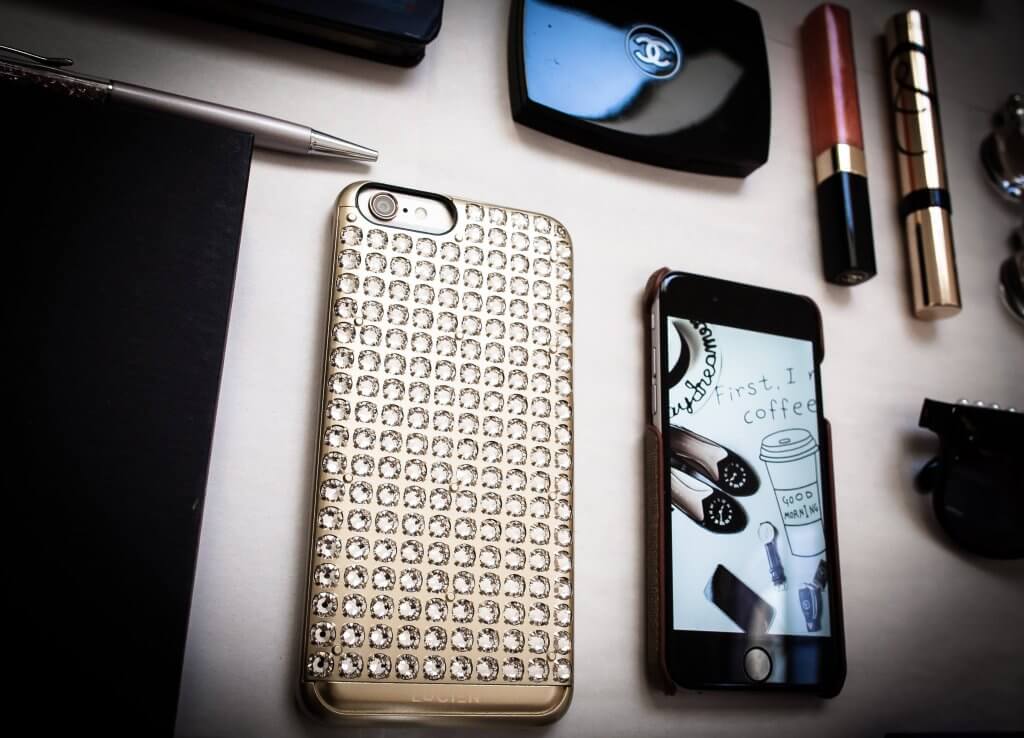 Lucien Element phone case is not just a regular phone case; it's a fine piece of jewelry. All gems used by Lucien Elements are from Swarovski and each gem is individually hand set into specifically designed recesses. Adhered to traditional jewelry techniques from France and Italy, each piece is carefully assembled by master craftsmen.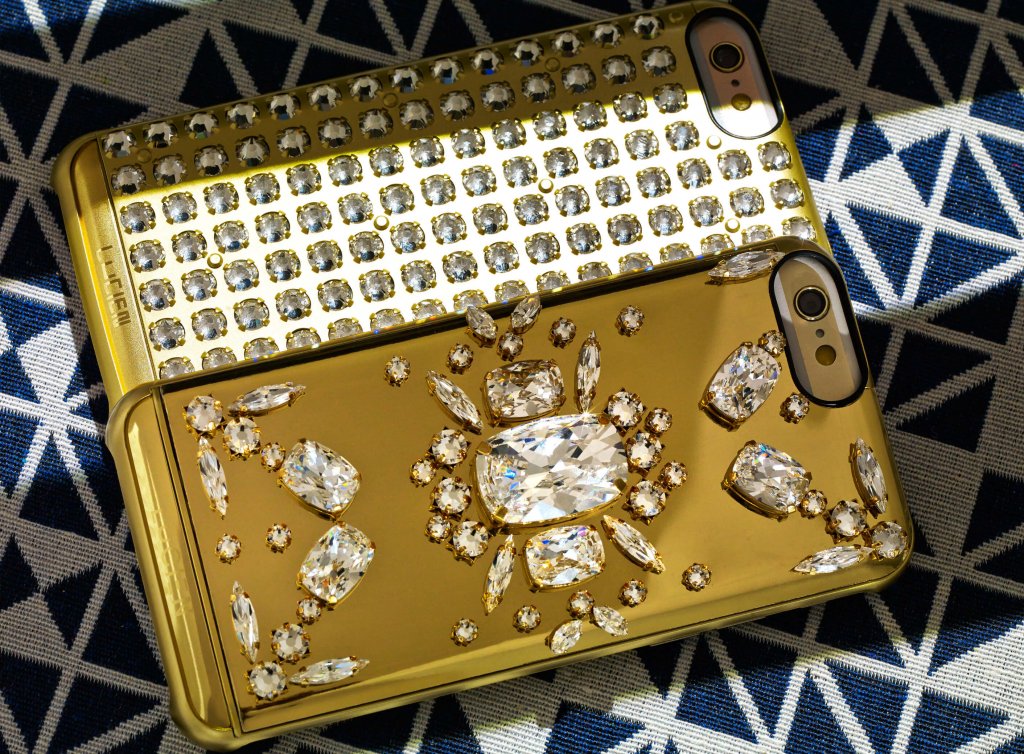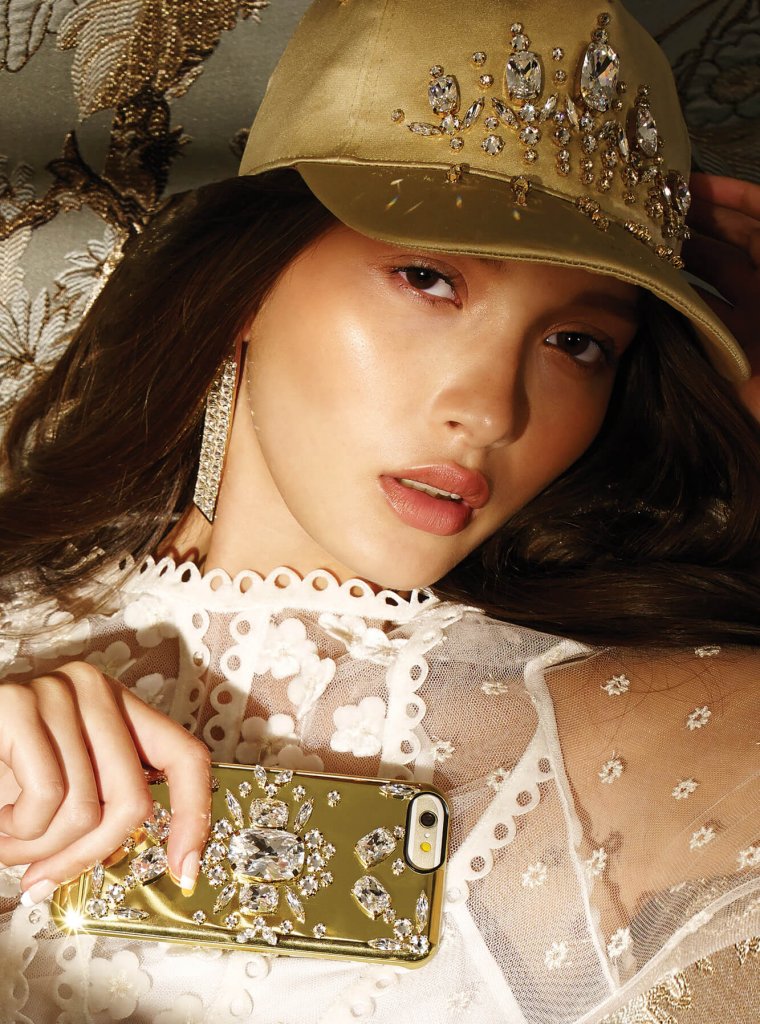 2. Cosmetic/Skin Care Products/Perfumes:
Last time in my post "Pack like a Pro: Travel Light but Fashionably" I shared with you several products that I would like to bring on a trip because they serve multi purposes and save up a lot of spaces. When it comes to handbag organization, these products come in handy as well.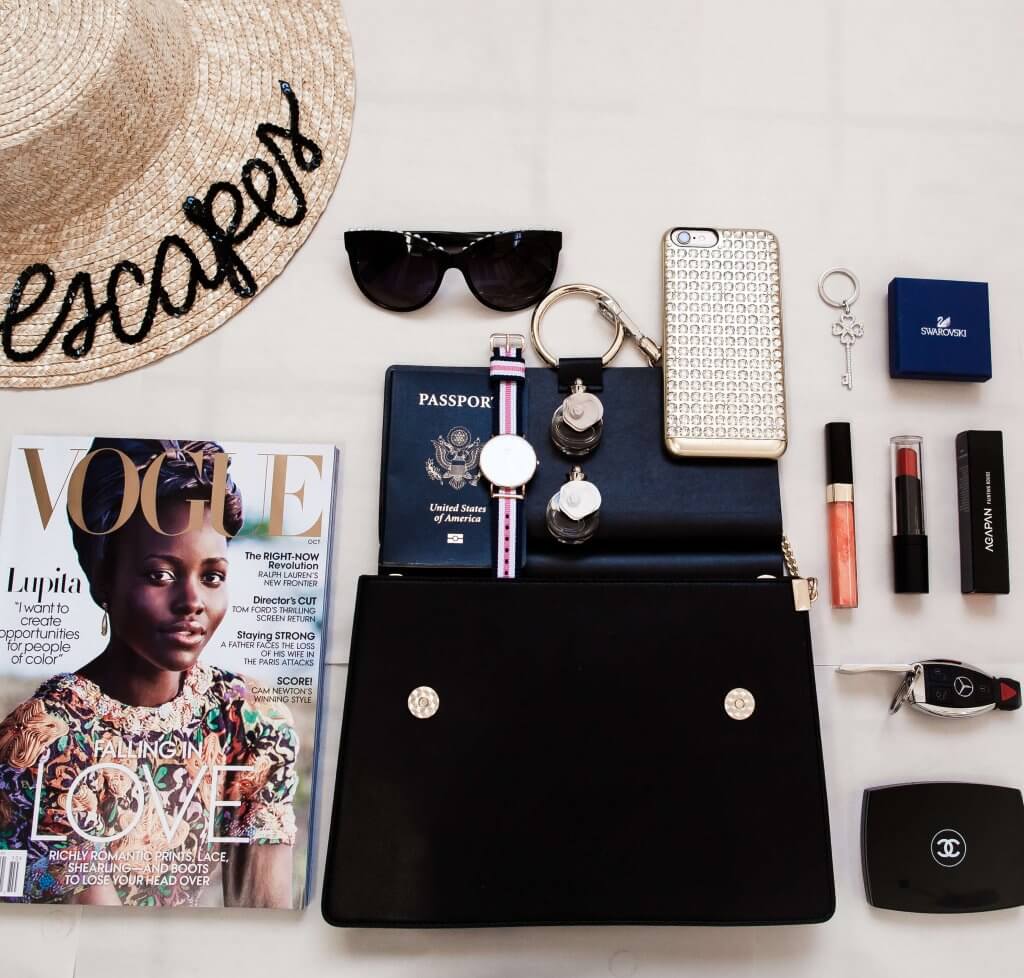 One of my major staplers is Laneige BB Cushion. It acts triple duties as my long-lasting foundation providing brightening for my complexion while fading blemishes, my sunscreen with SPF50+ that protects my skin against harmful UV rays, and my moisturizer that provides deep soothing and refreshing for my dry skin. With Laneige cushion I don't need to bring 3 separate products and that saves me a lot of handbag space.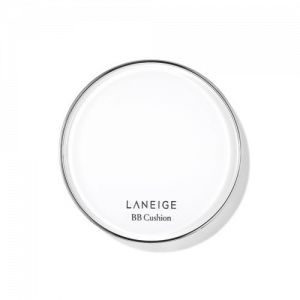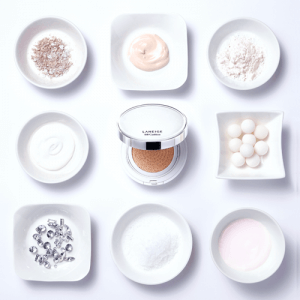 I prefer makeup palette that comes with just about everything I need. My favorite pocket-sized beauty compact for my handbag is  Chanel Travel Makeup Palette which features eyeshadows, lipgloss, blush, and mascara.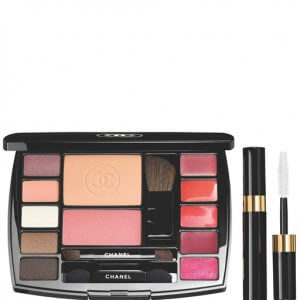 I like to purchase miniature perfume gift sets when traveling and then carry these little cute mini bottles in my handbag for daily use. One of my favorites is Valentina Miniatures Set that I bought on my trip to Paris. Magnetic femininity and uniqueness are the elements that inspire Valentina fragrances.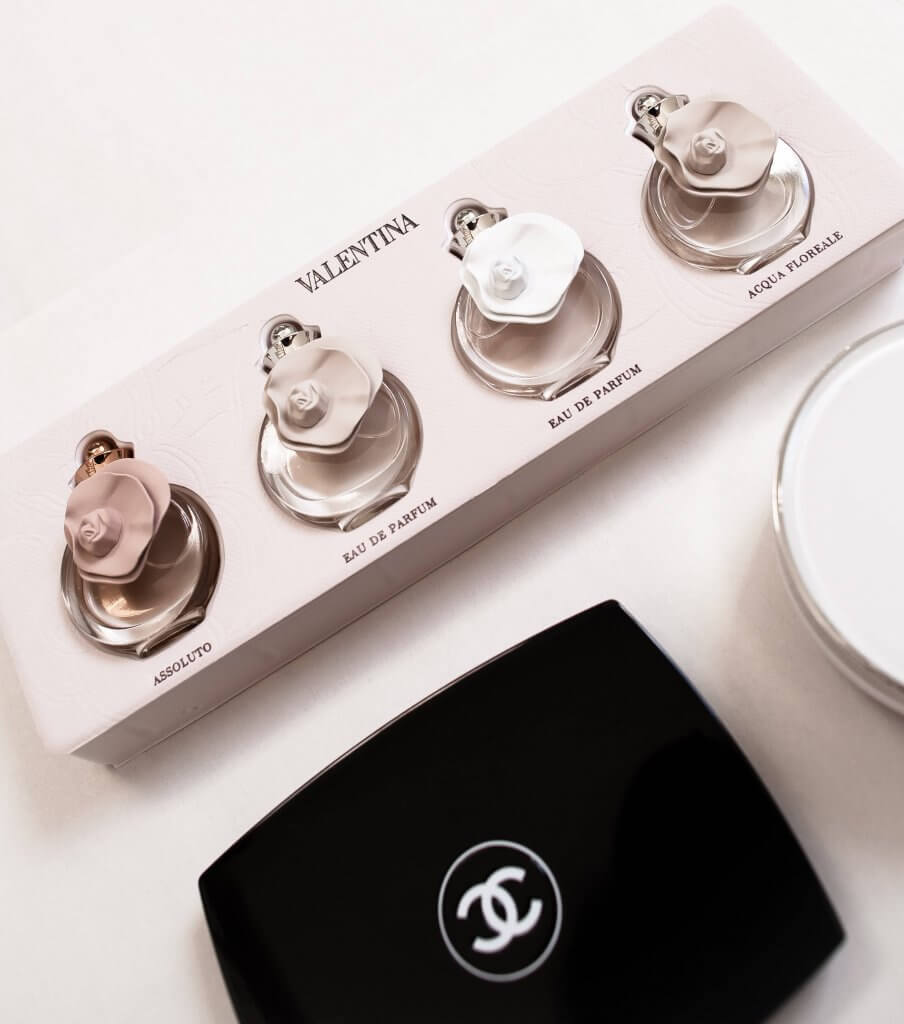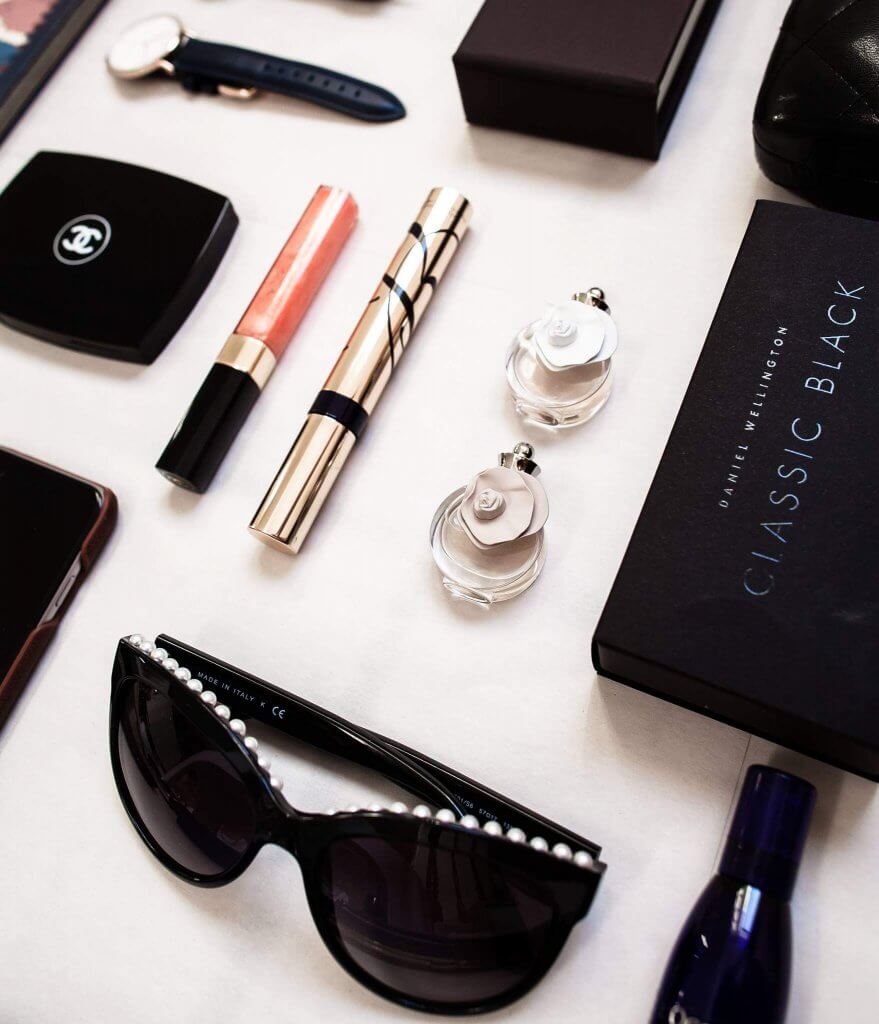 3.Notebook:
I keep a journal in my handbag because ideas always pop into my head and I need to write them down.  Here are some of the things that you can find inside my journal: a list of upcoming blog posts, drafts of blog posts, packing lists, grocery lists,….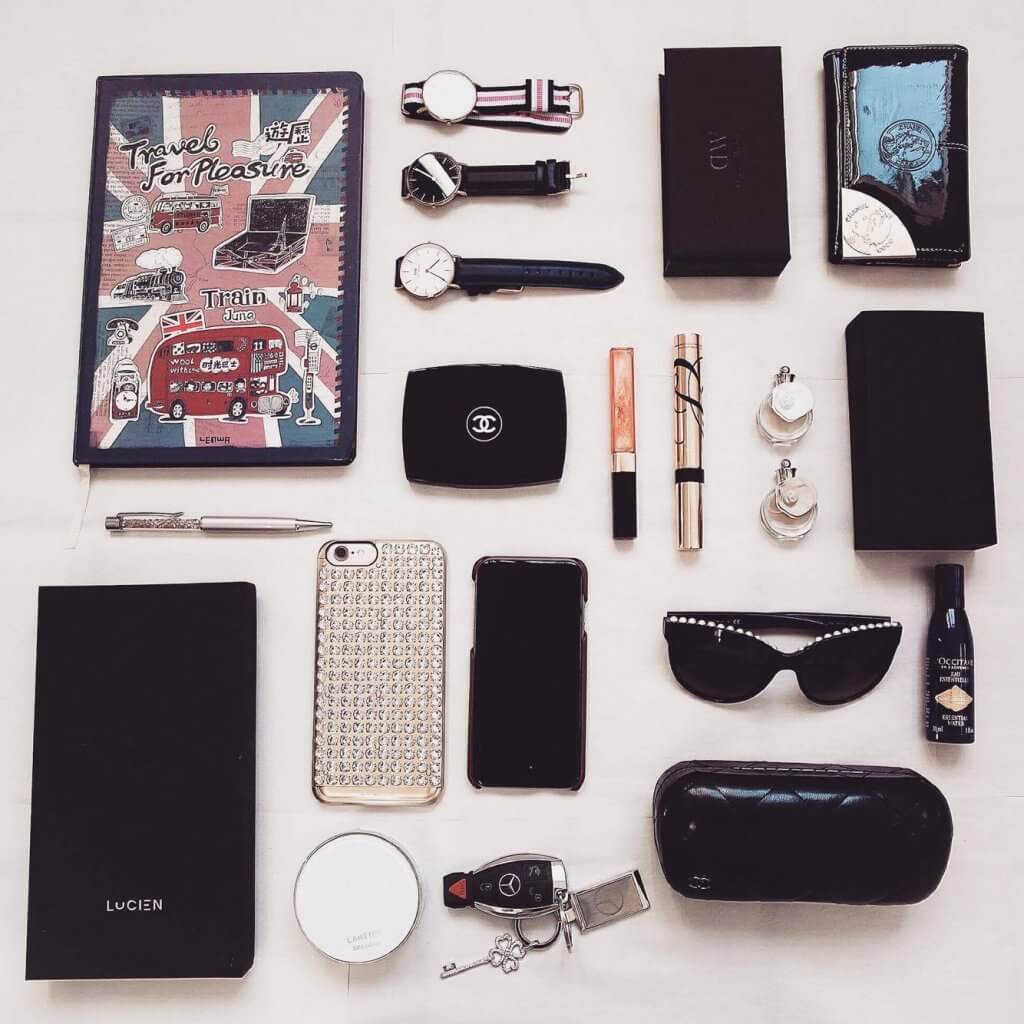 4. Watches/Sunglasses:
I always keep a pair of sunglasses in my handbag (my optometrist says that even when the sun isn't out, you should still wear sunglasses to protect your eyes from harmful UV rays).
Although nowadays a Smartphone is all you need for keeping notes and telling time, I still prefer the classic and timeless look of a watch and I always keep one in my handbag. My favorite watch brand is Daniel Wellington. Daniel Wellington watch has become increasingly popular because of its timeless, minimalistic and classy look.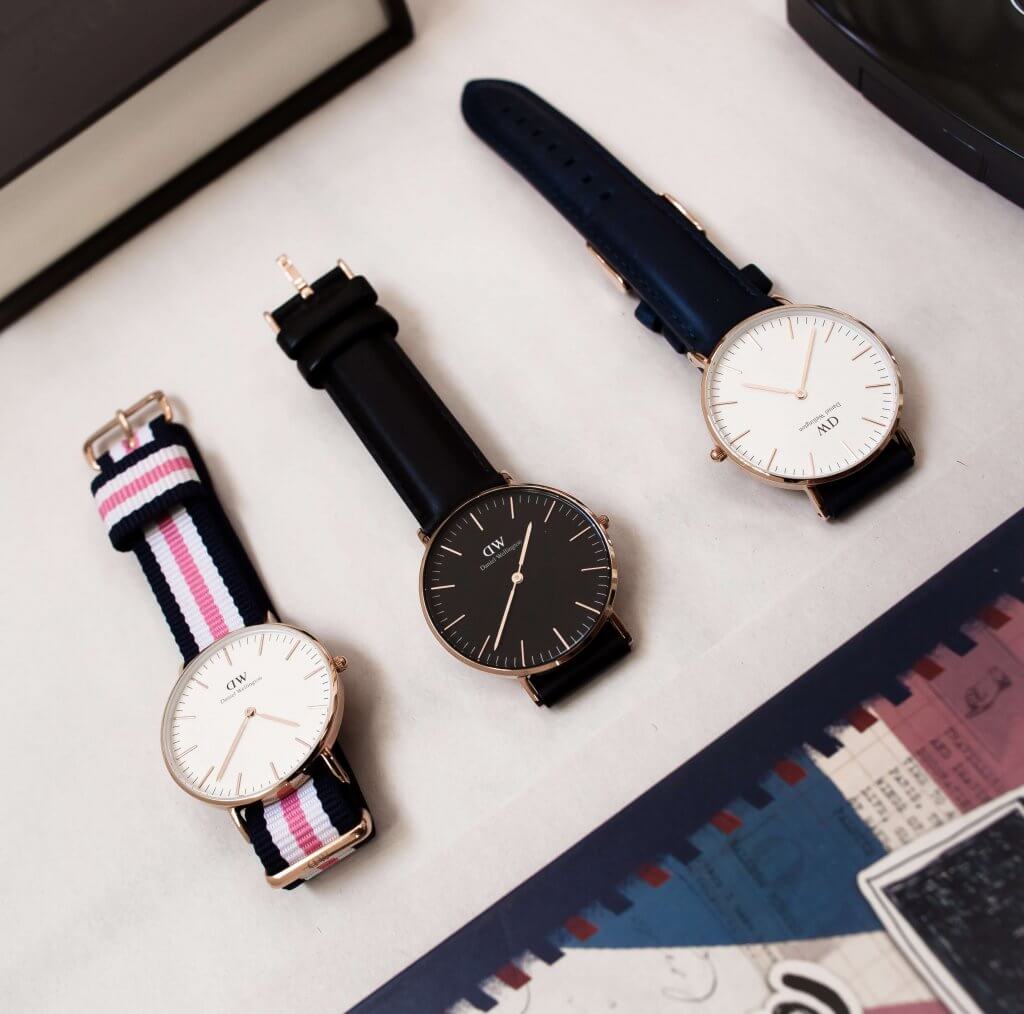 In my post "Sunset Ocean View Picnic with DW" detailed everything that you need to know about DW watches. Check it out if you are interested to know more!
5. Other miscellaneous items:
Wallet, passport (if travel), sanitizer, mints, and iphone charger.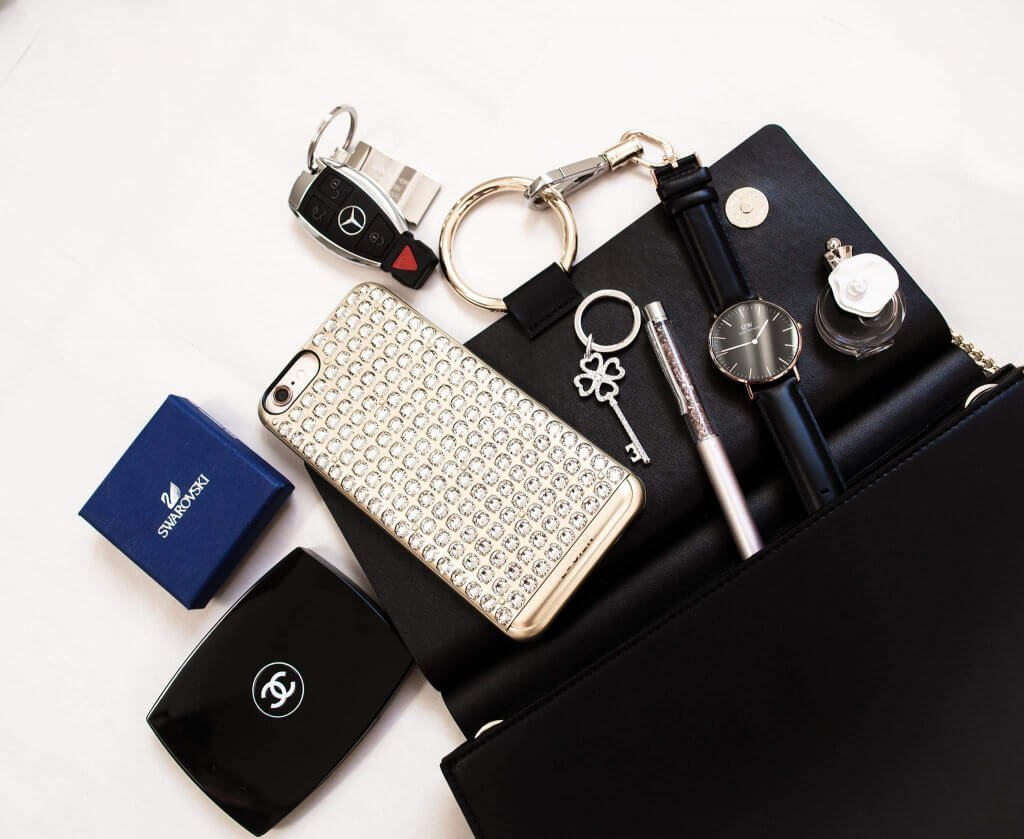 So…I spilled my bag, now it's your turn. What's in your bag? What essentials can you not leave the house without? Let me know in the comments!
Related posts:
–>Pack like a Pro: Travel Light but Fashionably
–>Sunset Ocean View Picnic with DW
If you are shopping on Lucien Elements and Daniel Wellington websites, you can use these codes for discounts:
***Code: LUCIENMAY (expiration date: October 30, 2016) for 15% off on any Lucien case at www.lucienelements.com
***Code: MAYANDTRAVEL (expiration date: December 30, 2016) for 15% off any DW watch at www.danielwellington.com
SHOP MY FINDS