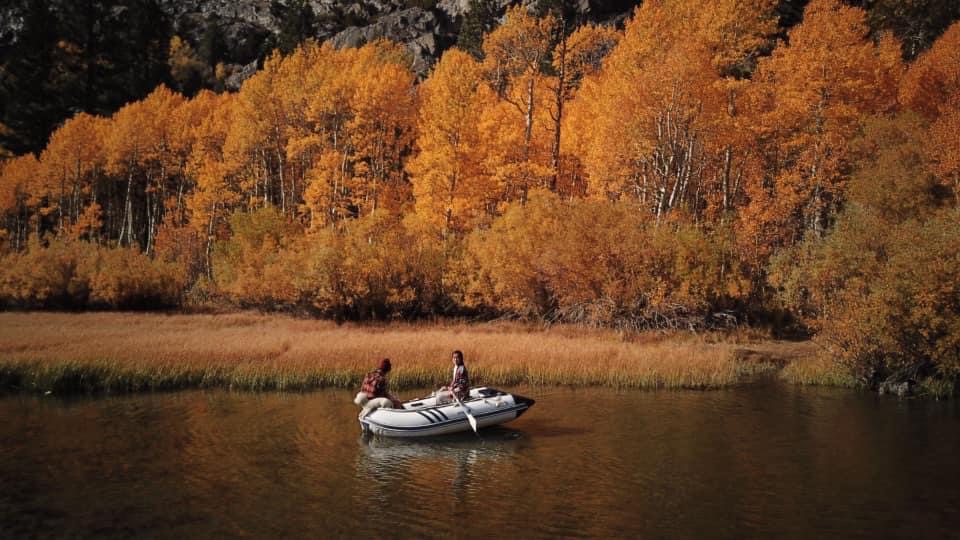 Getting out on the water is one of the most popular pastimes when we park our tiny-home-on-wheels near lake/sea/river, but getting a watercraft there with our campervan may present a challenge. We just don't have the space for carrying a boat of any kind (or even a kayak or a small canoe), and we certainly don't want to start hauling a bunch of extra weight or drag a trailer behind us. So we were so happy to discover Newport Vessels Inflatable Boat – the best solution for #vanlife and #boatlife.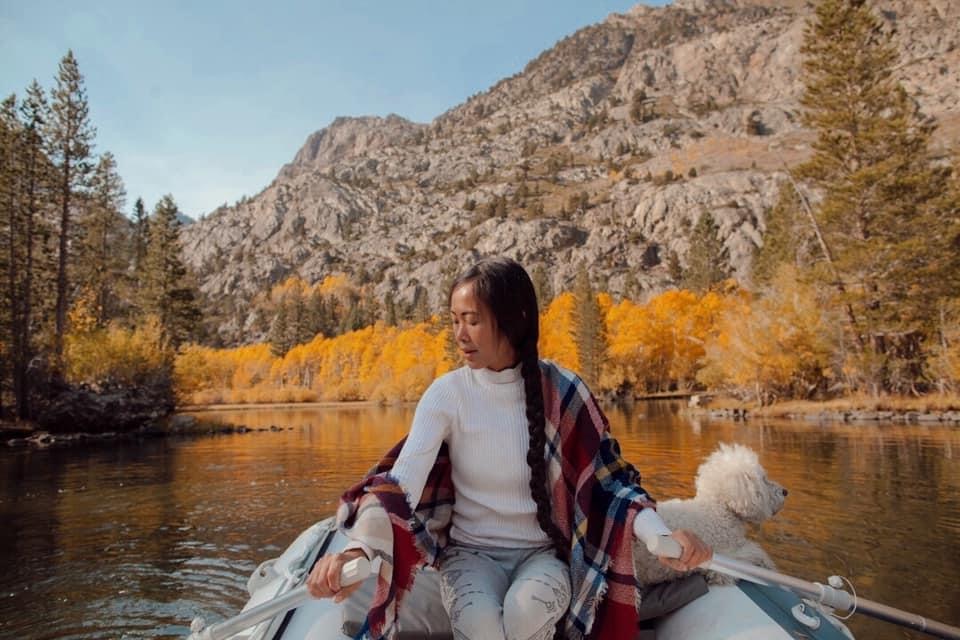 For casual boaters like us just looking to get out on the water, an inflatable boat is an excellent option. We can easily store away our boat and we also bought a small motor and still keep everything compact and portable. In this blog is my full review of Newport Vessels 9ft Seascape Dropstitch Air Floor and its 55lb thrust motor.
We have had the Newport Vessels 9ft Seascape Dropstitch Air Floor for about 5 months now and we can honestly say that this little inflatable boat has surpassed our expectations! The Seascape is sturdy, durable, fun and does everything we need while still small enough for my husband to be able to handle on his own.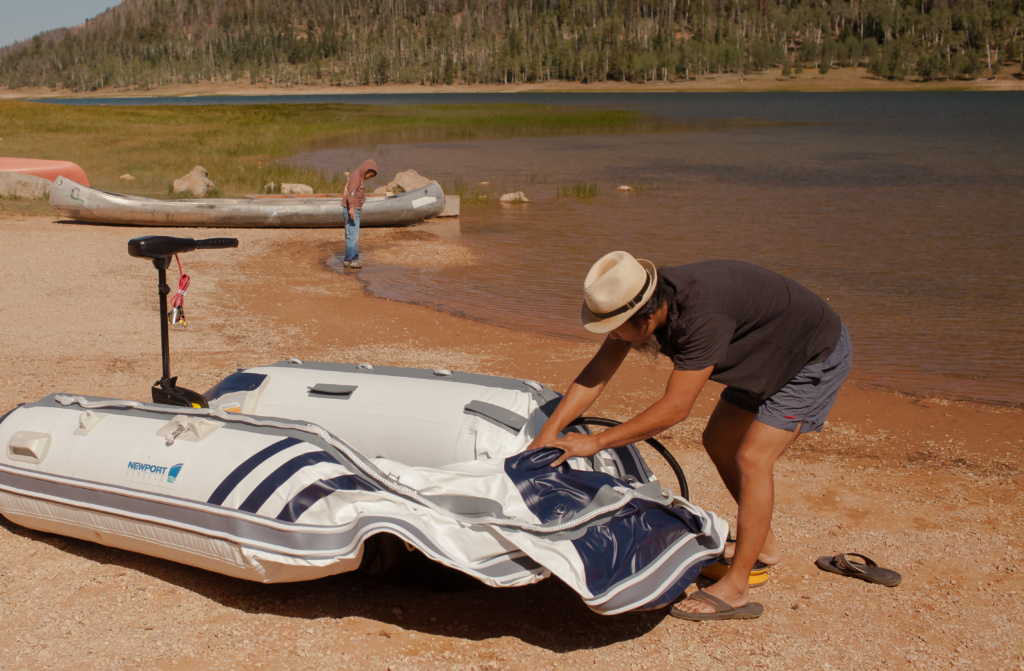 The small and portable 9ft Seascape inflatable dinghy boat can be inflated and deflated in less than 10 minutes. Isn't it wonderful that you can roll it up and squeeze it into a storage bag? And the bag easily fits under the bed of our campervan. This is a neat trick. At last we have a boat that we don't mind hauling around.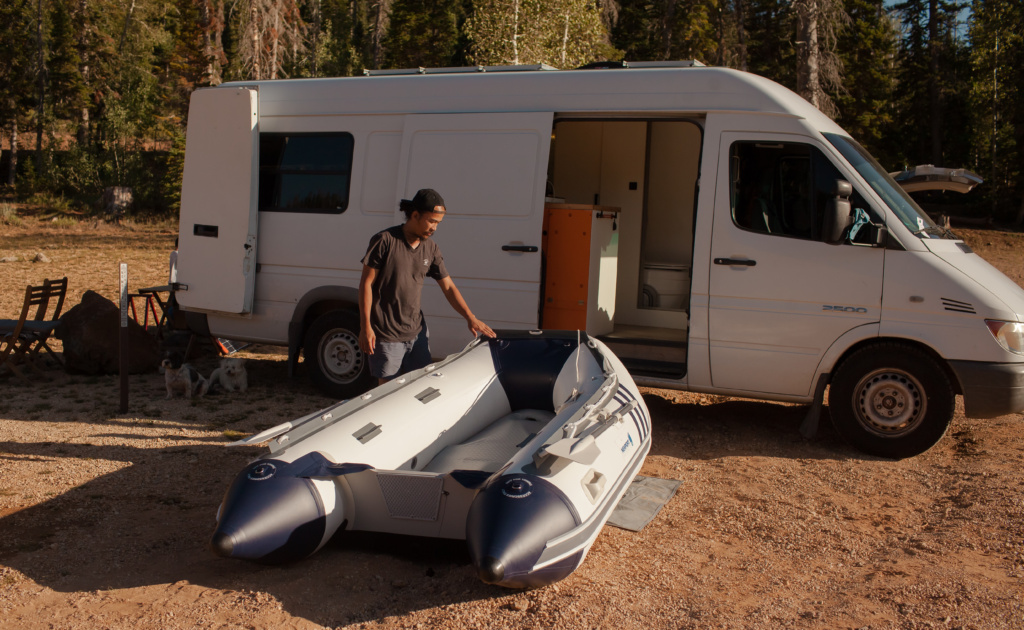 The word "inflatable" may bring to mind cheap and flimsy rafts and floaties. The Seascape is a new breed of inflatable – the fabric is triple layered with 1,100 denier PVC – one of the most durable materials on the market. Many other PVC boat use Chinese PVC while the Seascape and all other Newport Vessels inflatables use Korean PVC material. The Korean PVC has UV protectants and flex additives that other cheaper made PVC does not have.The Seascape is virtually indestructible to rocks, sand, and other natural elements you encounter on the water.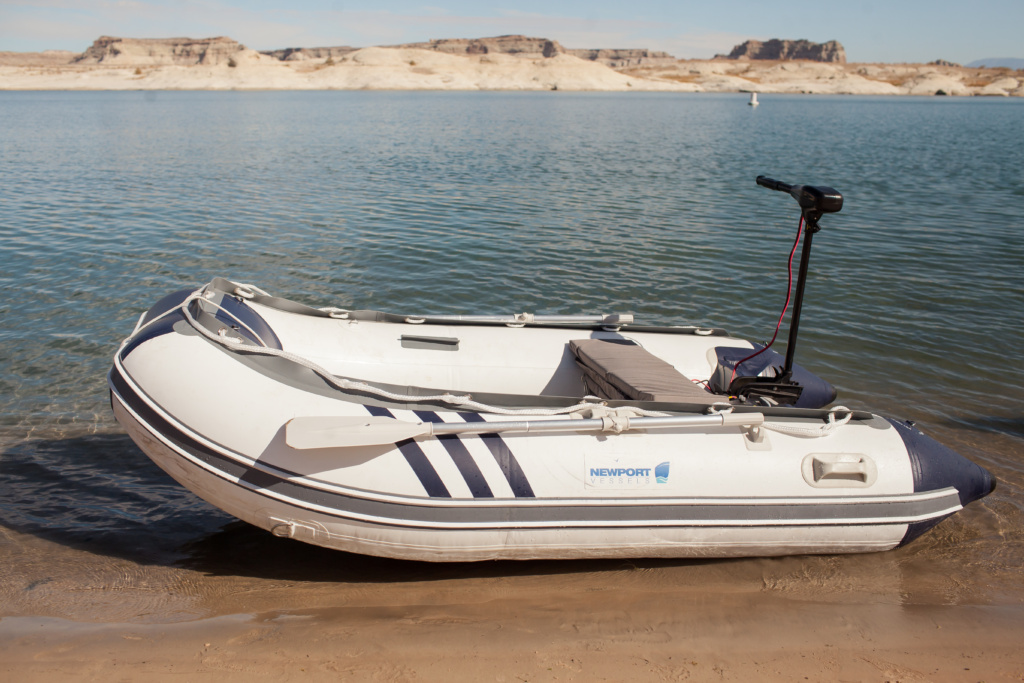 The floor uses dropstitch technology that inflates to a consistency so rigid, creating a sturdy floor that you can stand on it at the same time keep the boat lightweight. Once properly inflated, its solid feel inspires confidence. It has a 1100 pound carrying capacity and comes with a 2-year warranty.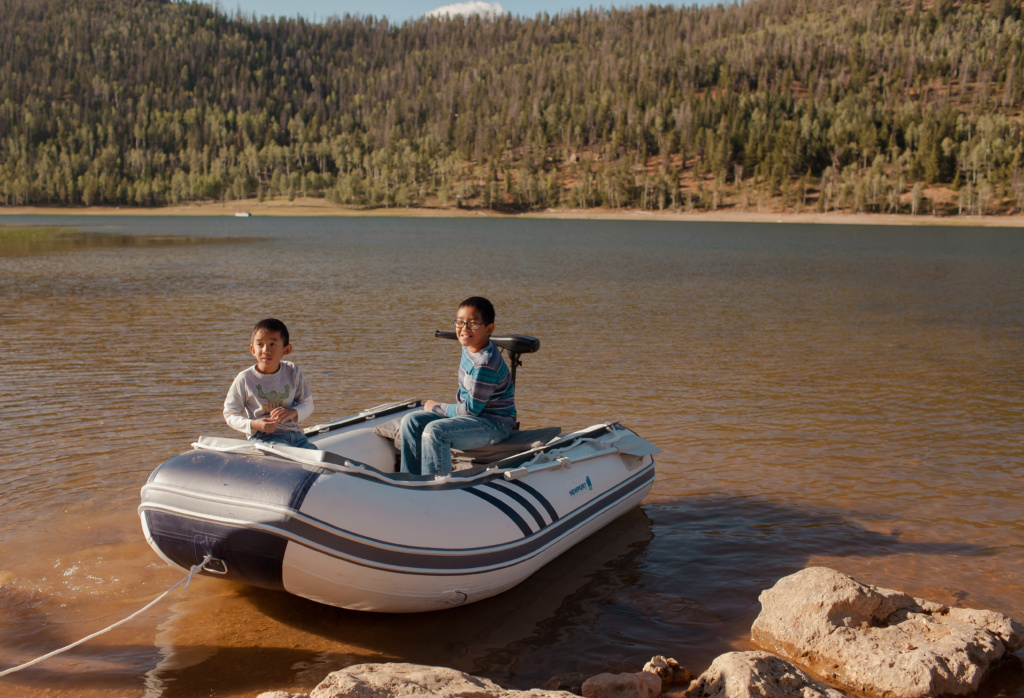 We first tested out the Seascape in Dixie National Forest (Utah) with our friends. We carried five grown adults , 2 kids, and 3 dogs in the Seascape (together the weight was still less than 1000lbs….we Asians are pretty slim fit!). And the boat still felt stable, safe, and moved at a good clip! With that much weight and the 55lb thrust motor, the inflatable took longer to get moving, but once you have momentum it moved along nicely.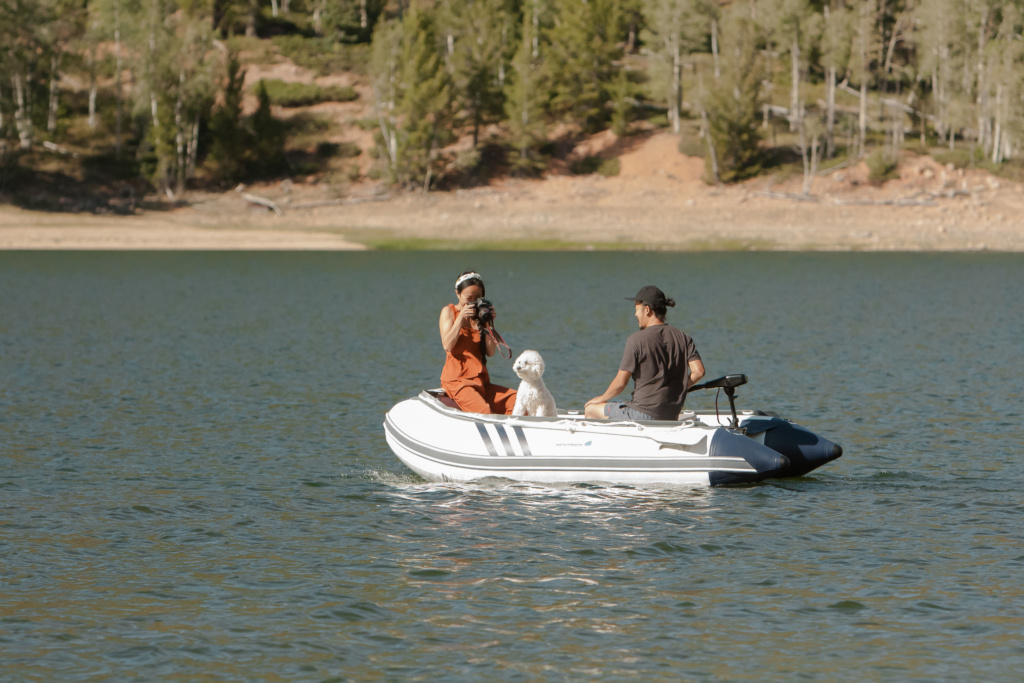 The Seascape includes a number of thoughtful touches in the design. It got built in carry handles, D-rings, safety ropes, 2 oars and attachments, foot pump, and other accessories. The Seascape is ready for the lake and will handle the wake of bigger boats, just be prepared to get a little attention, as people are going to want to know more about this inexpensive gem. When we launched our boat in North Lake (Bishop, California), people literally turned to stare. First people stared because the lake had no boat rental or boating facilities nearby so probably they wondered where/how on earth this couple launched this boat. Second, the Eastern Sierra foliage colors were exquisite and it was absolutely more magical to capture the reflection in the middle of the lake (people on shore must have wished they can get out of the lake like us to do the photoshoot). We got the lake all to ourselves, isn't it nice (no other boat in our drone footages…another advantage for videographers/photographers)?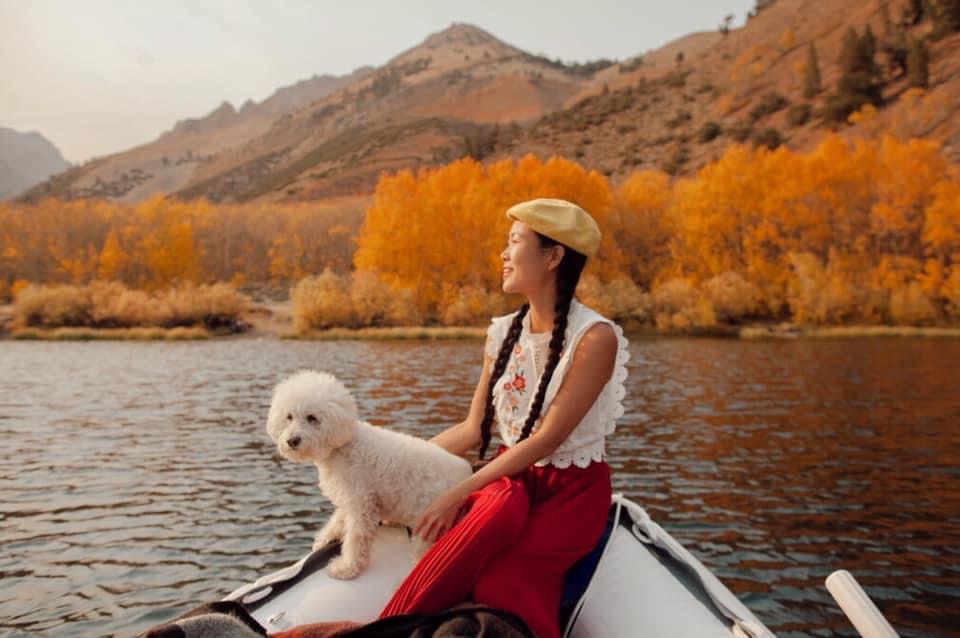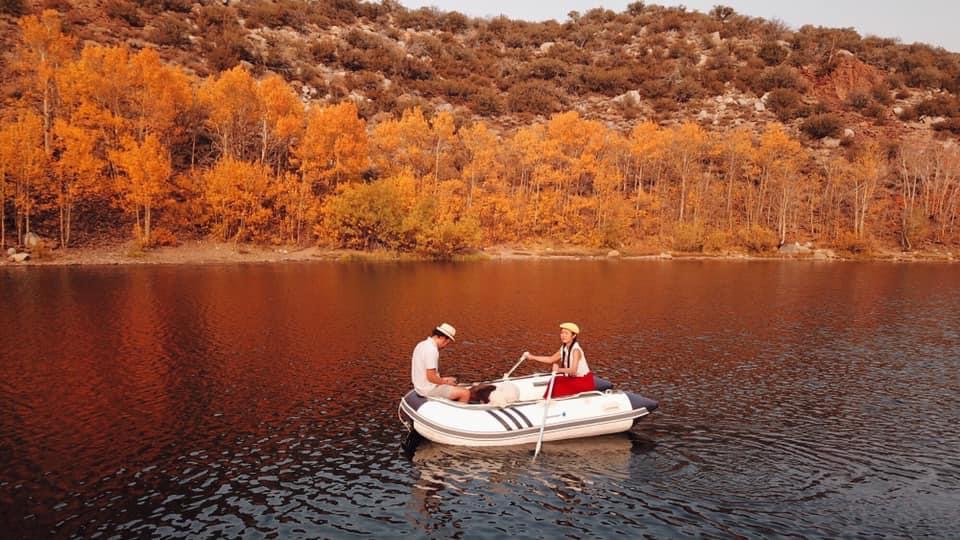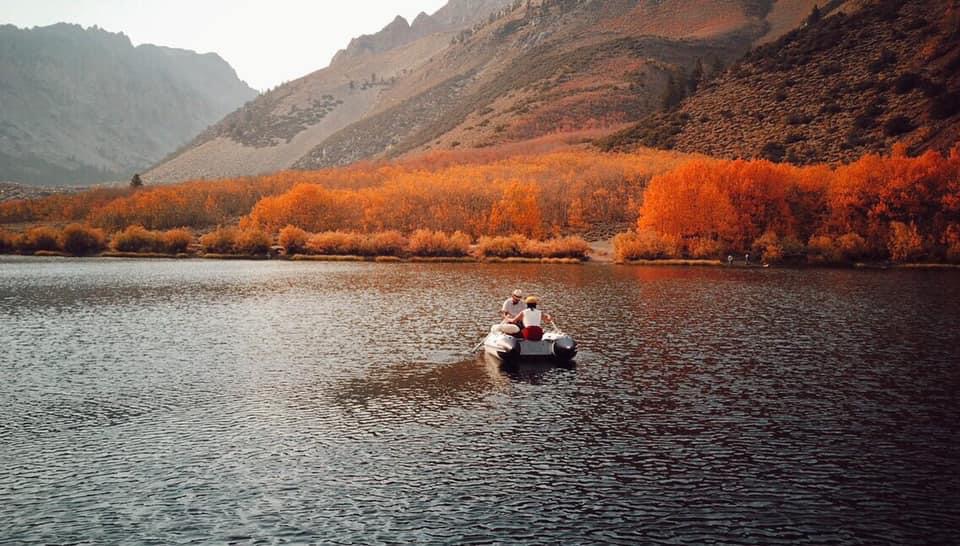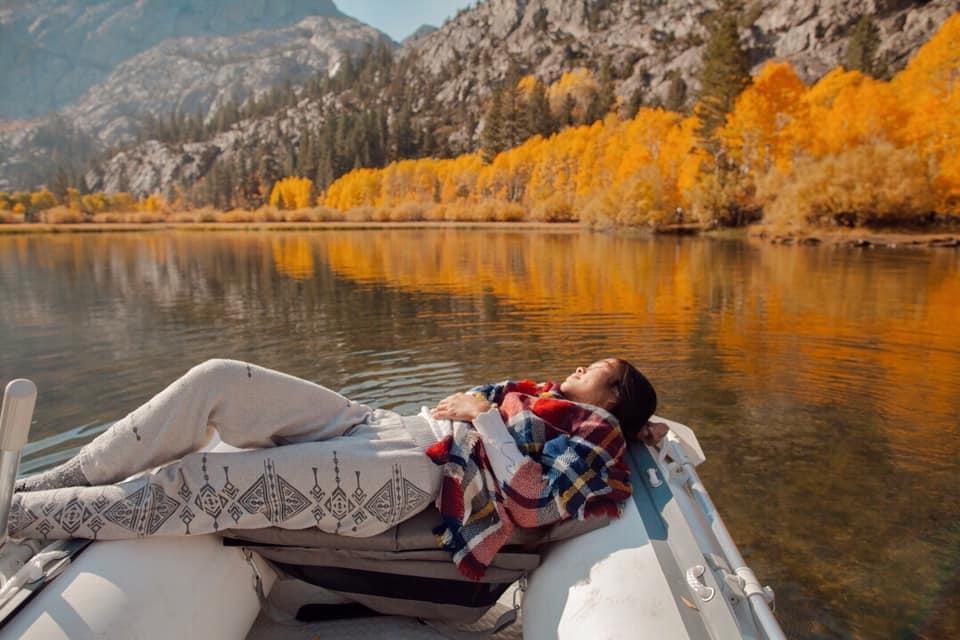 As full time vanlifers, we often visited secluded lakes and rivers where no boating facility is available so owning an inflatable boat which can be dragged/carried, inflated, and deflated anywhere we like is definitely a plus. The first times we inflated the boat, it took us about an hour, and then we got a little faster every time we inflate the boat. Our most recent attempt took only 15 minutes.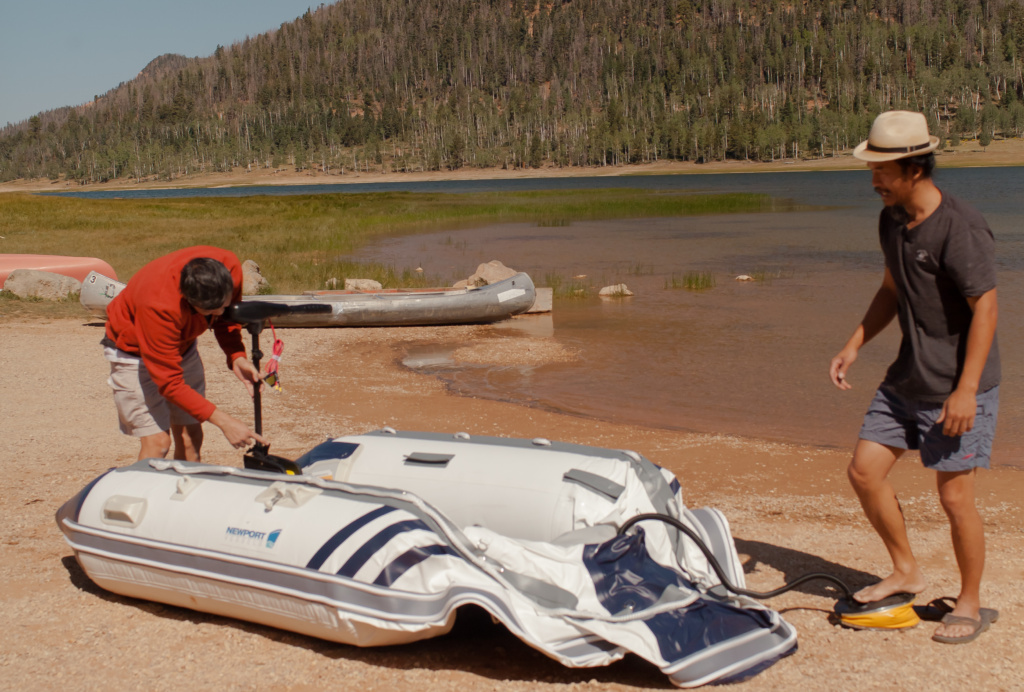 Breakdown typically goes faster than setup. It's an easy job to deflate and take apart the boat. The tricky step is cramming everything into the included storage bag. Once you perfect your technique, you really can fit everything into the bag. The boat itself weighs around 100 pounds in the bag. While you probably don't want to carry it on a three mile hike, it's not unreasonable to lift and carry short distances.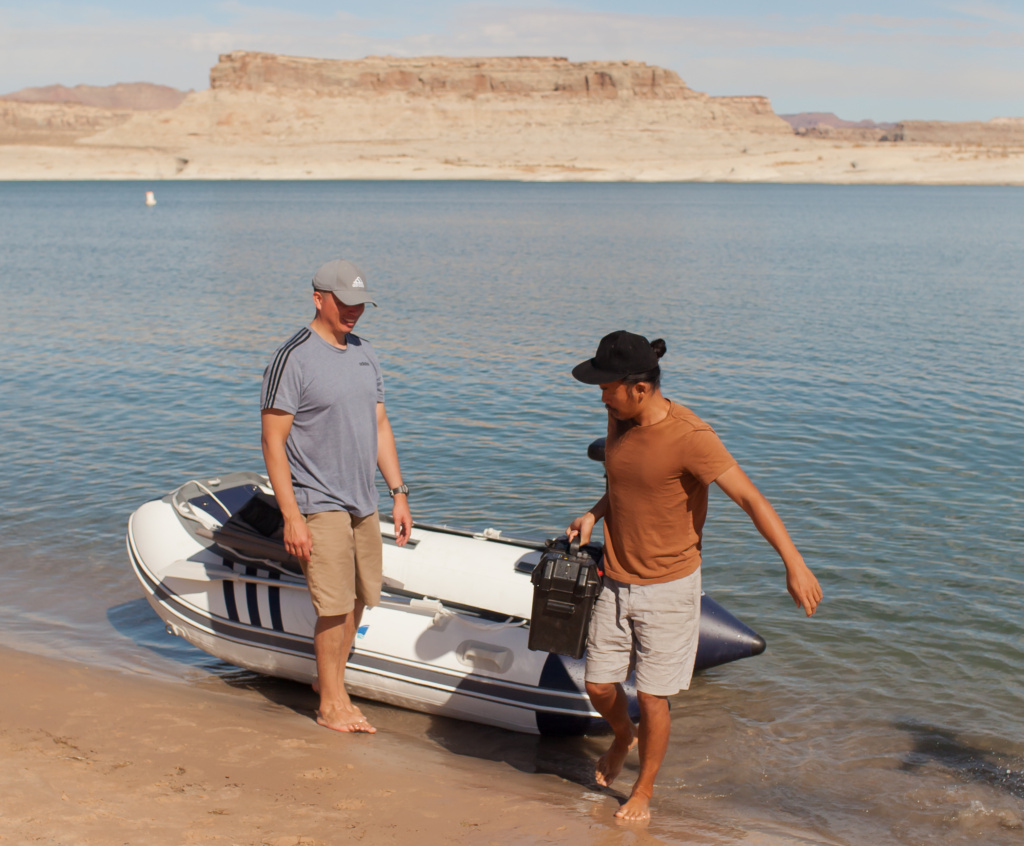 Our Verdict
The Seascape is perfect to use as a versatile tender boat, yacht tender, fishing boat, or small run about boat. This lightweight inflatable boat can easily be carried by one person and does not take up much space, and it can be matched easily with any of Newport Vessels electric trolling motors. Newport Vessels inflatable boats are a wonderful way for folks to be able to get themselves and their loved ones out on the water without having to put unnecessary strain and pressure on their lives by spending a lot of money or going into debt.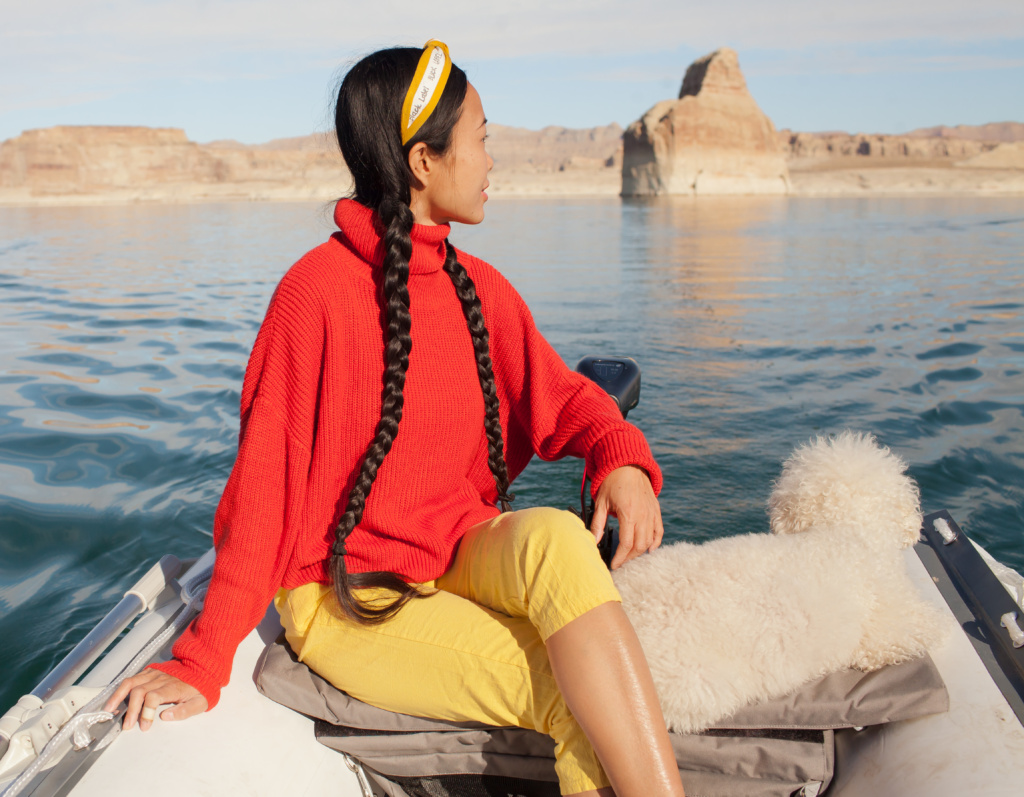 As full time vanlifers who started our their adventures in the year of Covid, we are all about sensible prepping and self-reliance and think that a good inflatable boat is a fantastic prepping item and opens up a whole new world of possibilities with all of its practical uses. Having one these in your preps could come in handy more than you may think one day!
Use my code "MAYANDTRAVEL" for 10% off all Newport Vessels branded products on their website, including boats.
***Thank you to Newport Vessels for kindly sponsoring this post. All opinions are 100% honest & completely my own.