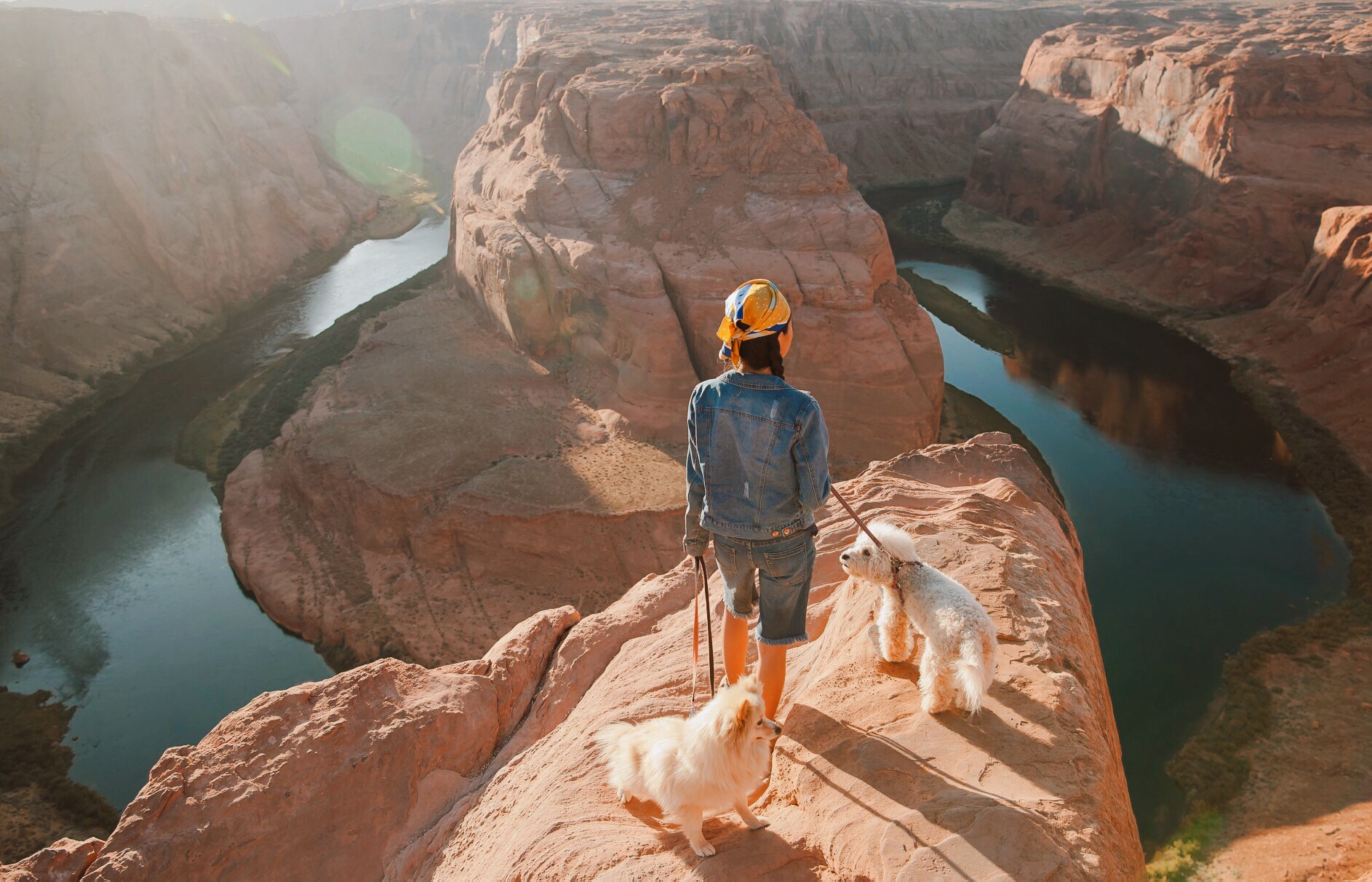 Visiting Horseshoe Bend, Arizona with Your Dogs
Chances are you've seen pictures of beautiful Horseshoe Bend. This spot has become popular in the last few years due to Instagram, and trust me when I say it is even more incredible in person. Located in Page, Horseshoe Bend and Antelope Canyon can be visited on the same day since the distance between these two natural wonders is very short. Horseshoe Bend appeals to visitors because of the short hike (only 20 minutes) and breathtaking scenery. But, what is it really like trying to hike here and take pictures with your fur babies? Come along with us on this adventurous journey to see Horseshoe Bend with Dogs.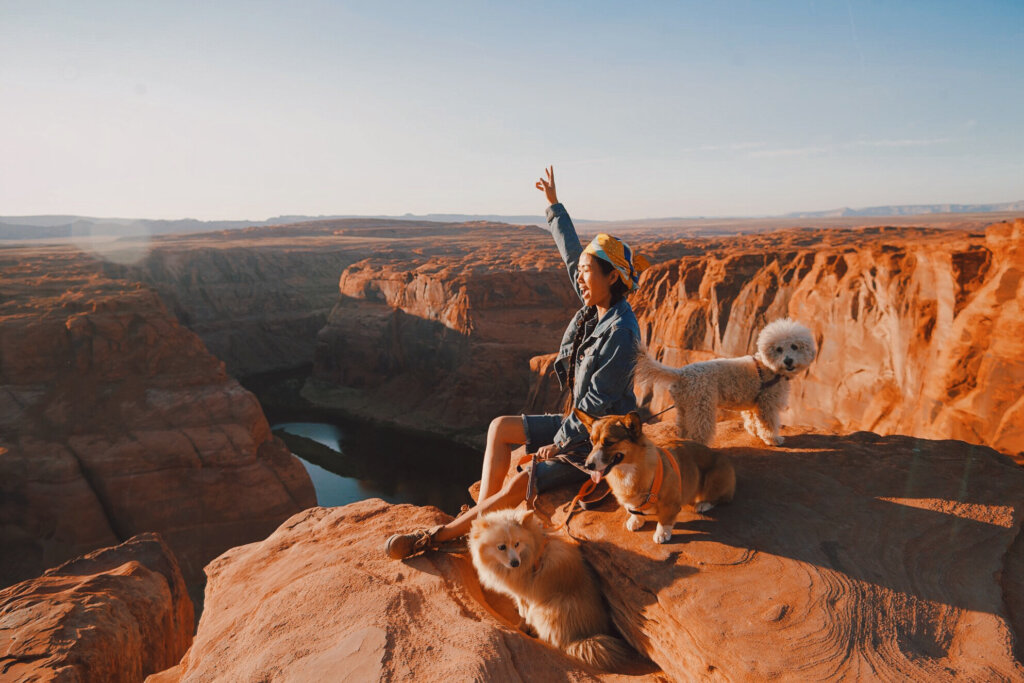 About Horseshoe Bend
Horseshoe Bend is essentially a 270 degree bend in one of the USA's longest rivers — the Colorado River. Horseshoe Bend got its name because the Colorado River winds through Glen Canyon and carves out a horseshoe shape. It is about 140 miles from both the South Rim and the North Rim of the famous Grand Canyon.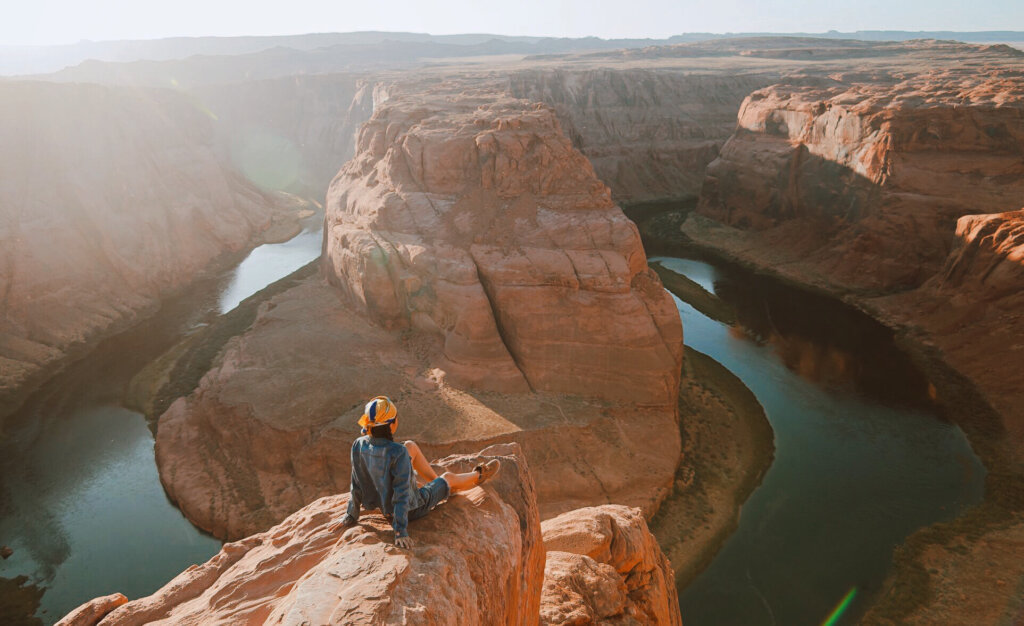 How much does it cost to visit Horseshoe Bend?
Horseshoe Bend is an attraction that is managed by the city of Page. This means that your national park pass will not be accepted here. However this site is only $10 per vehicle. There is a parking lot there and you can walk to the bend from the parking in just 10 minutes. It's a 0.6-mile dirt path that is easy for our 3 small dogs. Although the path is short, it can be hard, especially during mid-day in the summer. I recommend taking plenty of water with you since there is no way to get water supplies on the trail.
Pet-Friendly Trail
The best part about Horseshoe Bend is that it's dog-friendly. Dogs are welcome in Horseshoe Bend as long as their companions keep them leashed with no more than six feet of leash extended at any time. Dogs must also be under their human companions physical restraint at all times.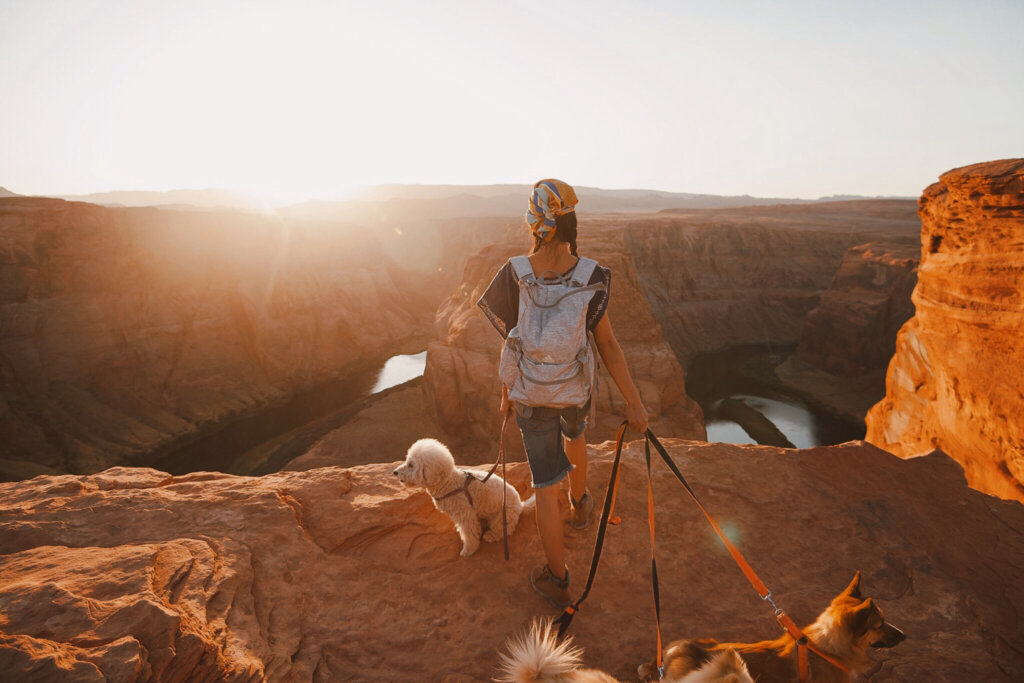 There was a line of people waiting to step close to the edge and have someone take their picture or snap several selfies. When we got down to the edge my 3 dogs proceeded to scamper between rocky outcrops and look down to the 1000-foot drop to the delight of some onlookers and the horror of others.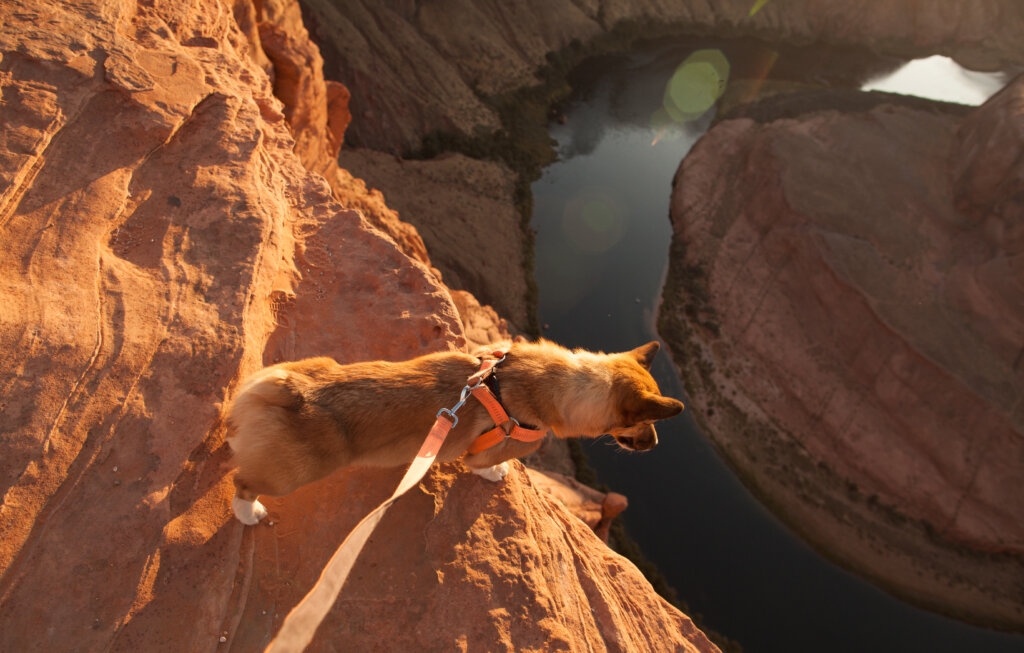 My heart skipped a beat as I looked down while firmly holding my dogs' leashes. I don't have a fear of heights but looking down that sheer cliff drop made me feel dizzy. This isn't for the faint-hearted.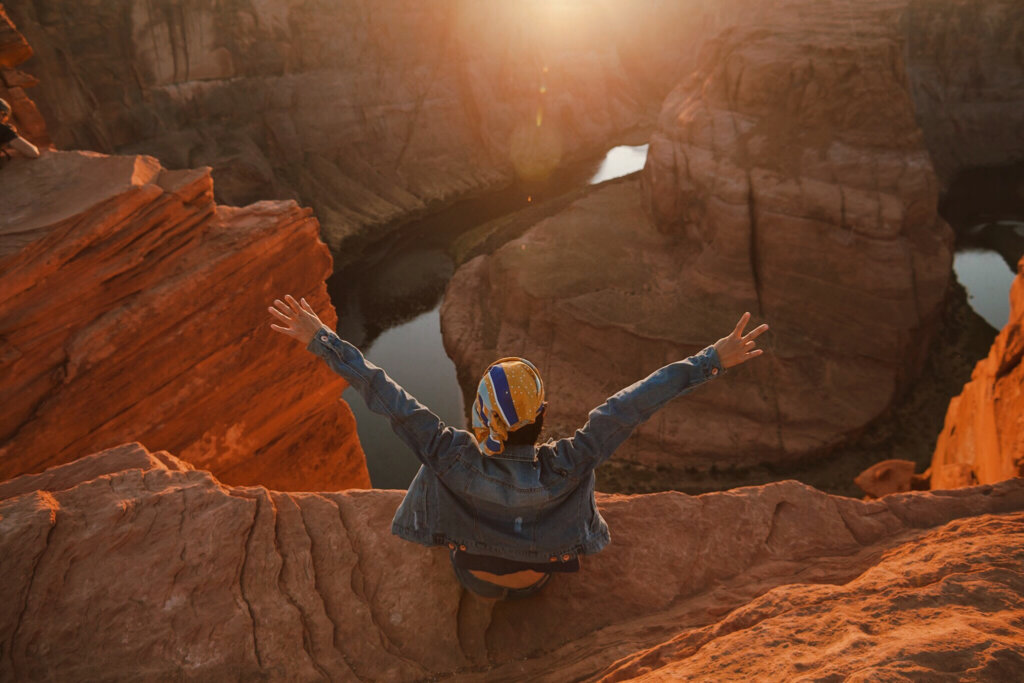 My advise is that be very careful at the edge as there is no railing. Be mindful of others as your dogs may not be as aware of themselves nor others, and accidentally bump someone or get spooked (here tourists tend to stand very close to the edge to take selfies!!!)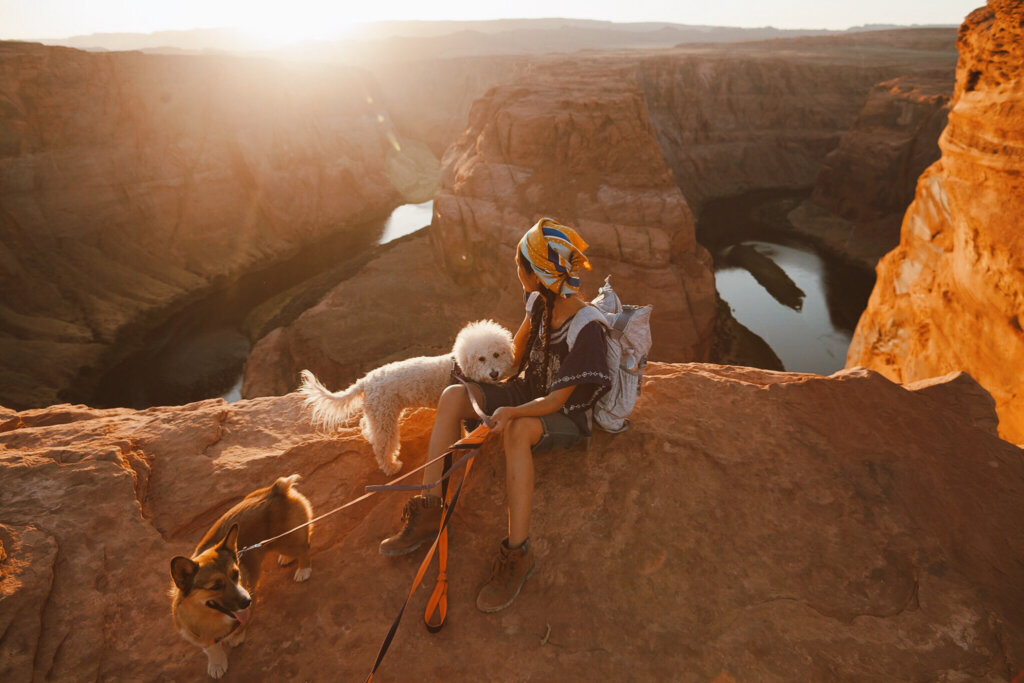 BEST TIME TO PHOTOGRAPH HORSESHOE BEND
The best time of day to visit Horseshoe Bend for photoshoot is late afternoon. Sunset will likely give you the most stunning lights. The sun hides behind Horseshoe Bend at sunset, so we can take pictures with the sun setting over the horizon.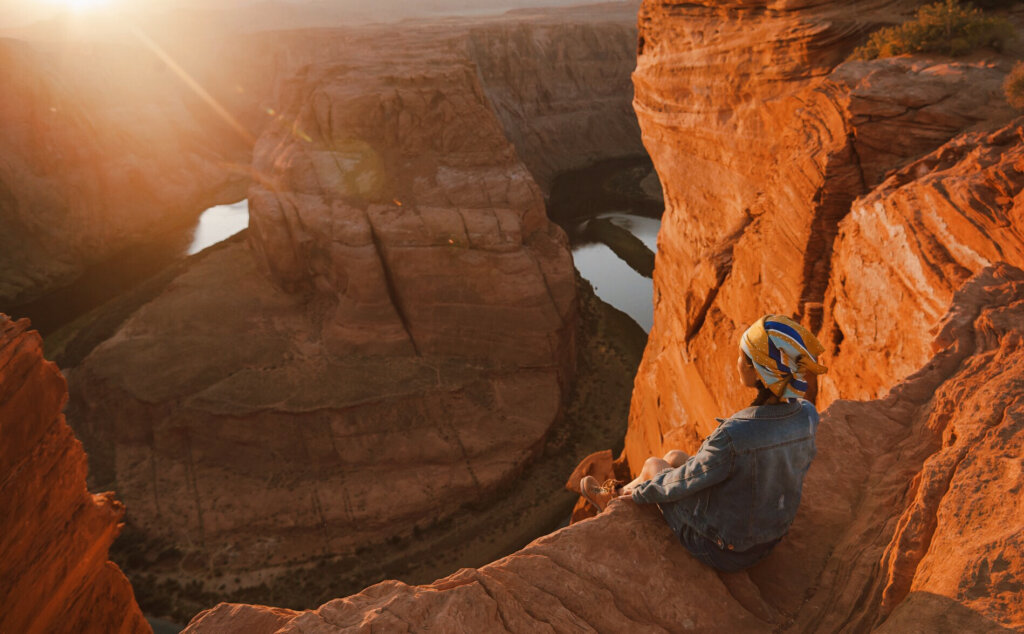 The colors are insane and the entire bend is lit up. Sunset is definitely better than sunrise, if you're looking for a golden hour shot. And you can probably avoid the large crowds. You'll want to use a wide-angle lens to get the best capture of Horseshoe Bend.
How Long Do You Need At Horseshoe Bend?
Most visitors spend just 1 hour there. Getting to the overlook from the parking lot is only a 0.6 mile walk (about 20 minutes). The path is also flat and well-maintained so it's easy hiking. Because of the convenience, it's no wonder this natural attraction has gained so much coverage with the rise of social media.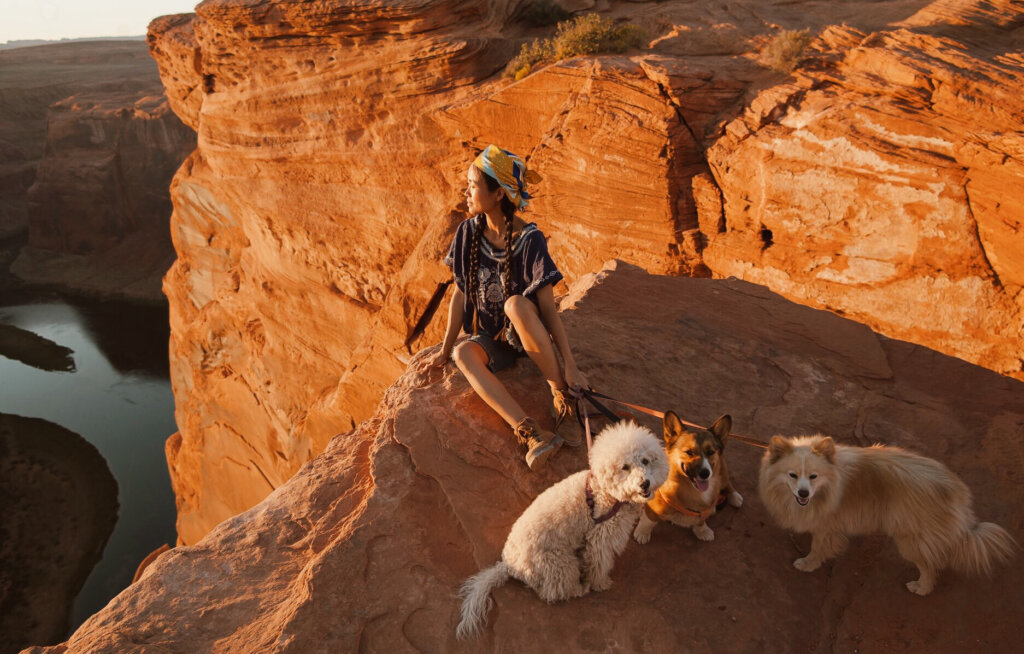 Aside from the Overlook, there are no other official trails that lead off Horseshoe bend. You cannot hike down to the bottom. To fill up the rest of your day: visit Antelope Canyon, Page Arizona, or head to the Grand Canyon nearby.
Other General Tips
Despite the crowds, we found it easy to find space for ourselves to just enjoy and snap a few people-free pics. For a picture without people, walk a few hundred feet to the hill situated on the right. Much fewer people there!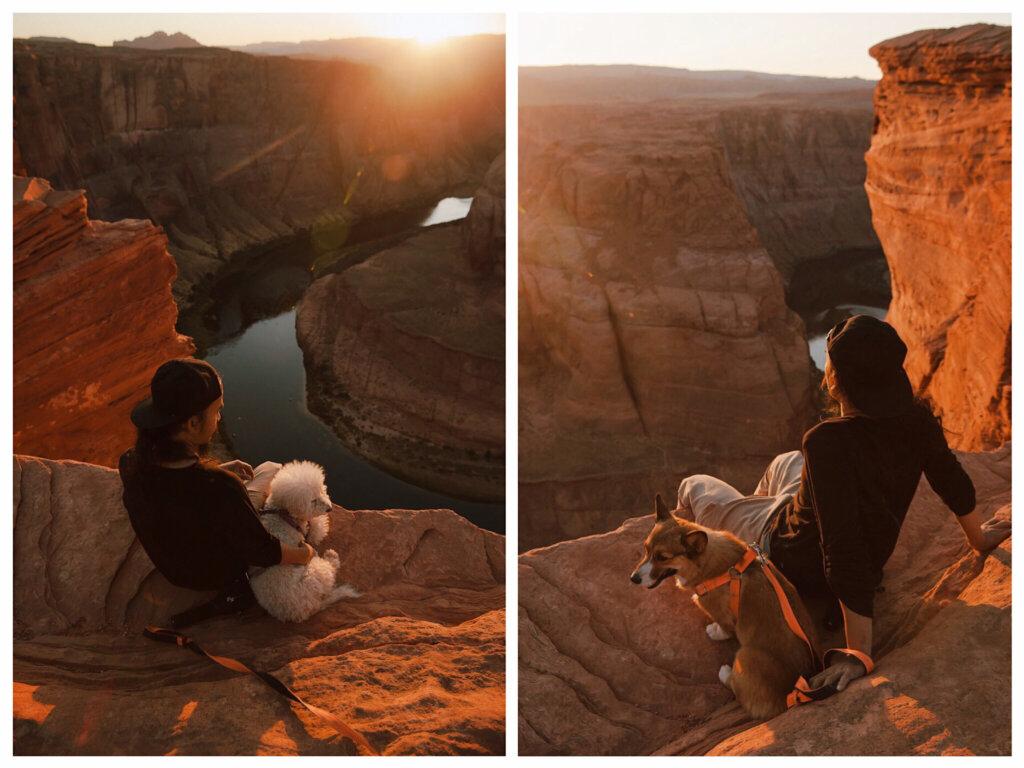 You don't need hiking boots, but close toed shoes are a good idea as it's very sandy. Wear a hat and bring lots of water. There's no shade during the walk or once you're at the view-point.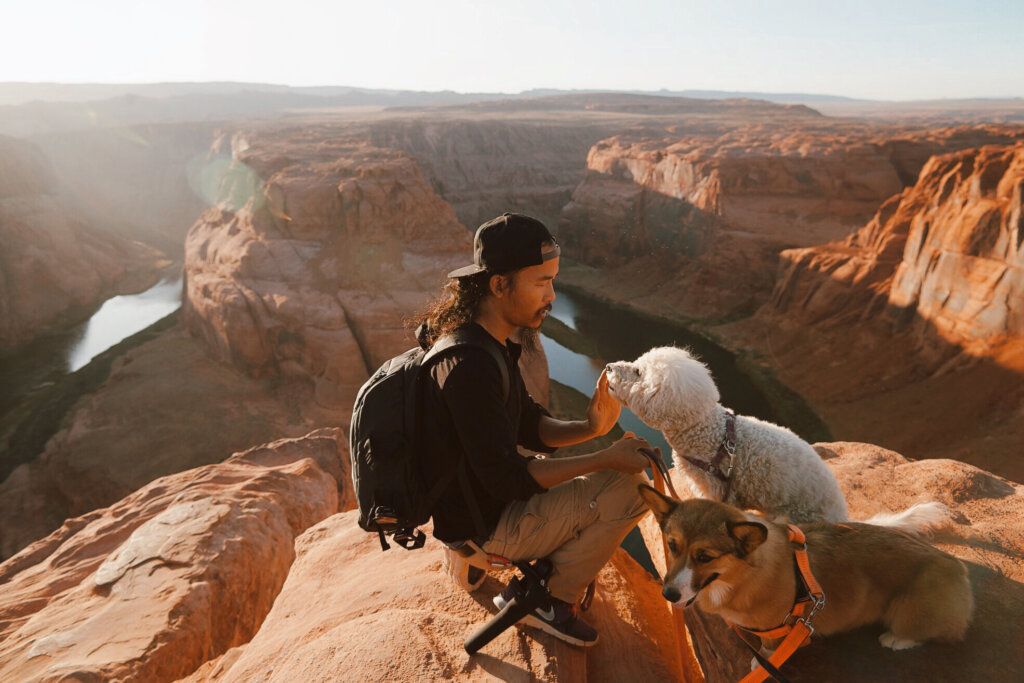 We were beyond excited to see Horseshoe Bend in person and it didn't disappoint. The views were nothing short of spectacular. It's just one of those places you have to see to believe. And it was even more amazing for us since we got to enjoy this spectacular view with our dogs. Traveling with 3 dogs comes with many challenges. These challenges, I believe, never outweigh the benefits however. Totally worth the effort to bring your dogs along on your epic road trip.
Have you been to Horseshoe Bend? Would you bring your dogs with you?