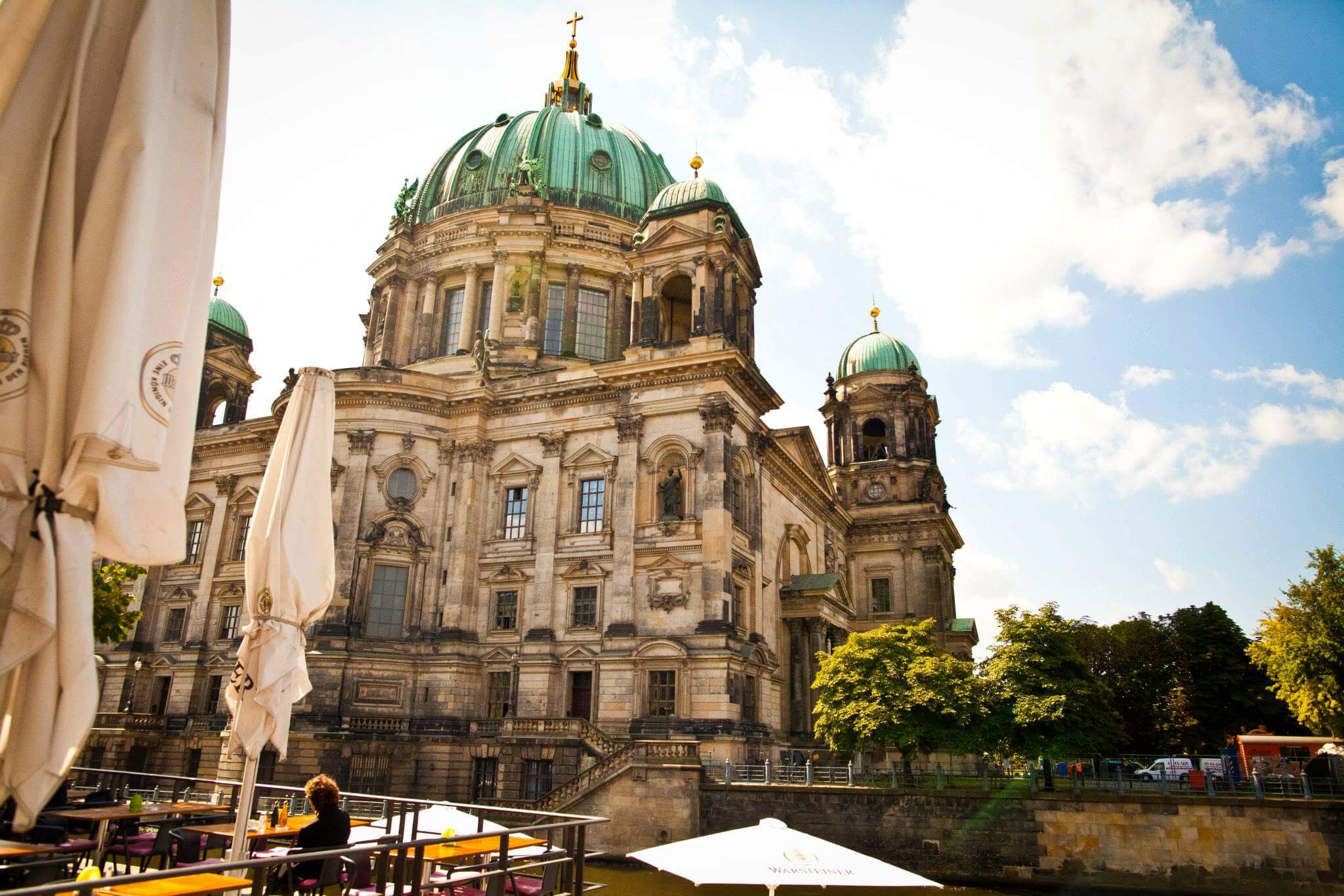 We loved to start our day in Berlin with coffee/beer by the river Spree, with accordion for background music, and the spectacular view of the Berliner Dom and just spending an entire day to blend in with the locals: lazily sitting on the steps of the Altes Museum, suntanning on the grass by the Beliner Dom, and exchanging summer kisses.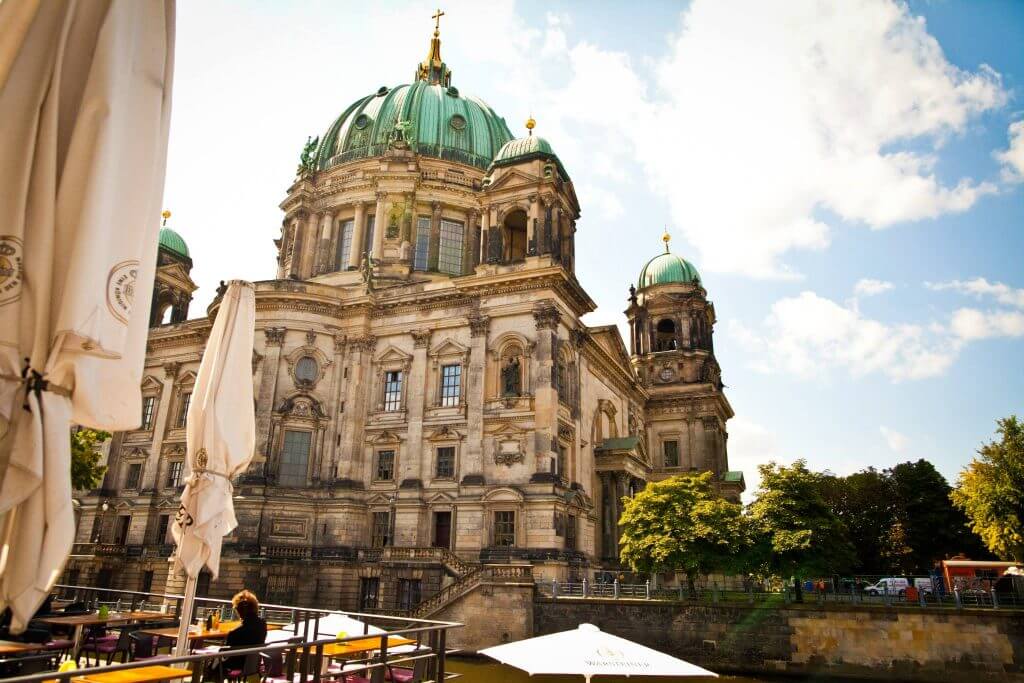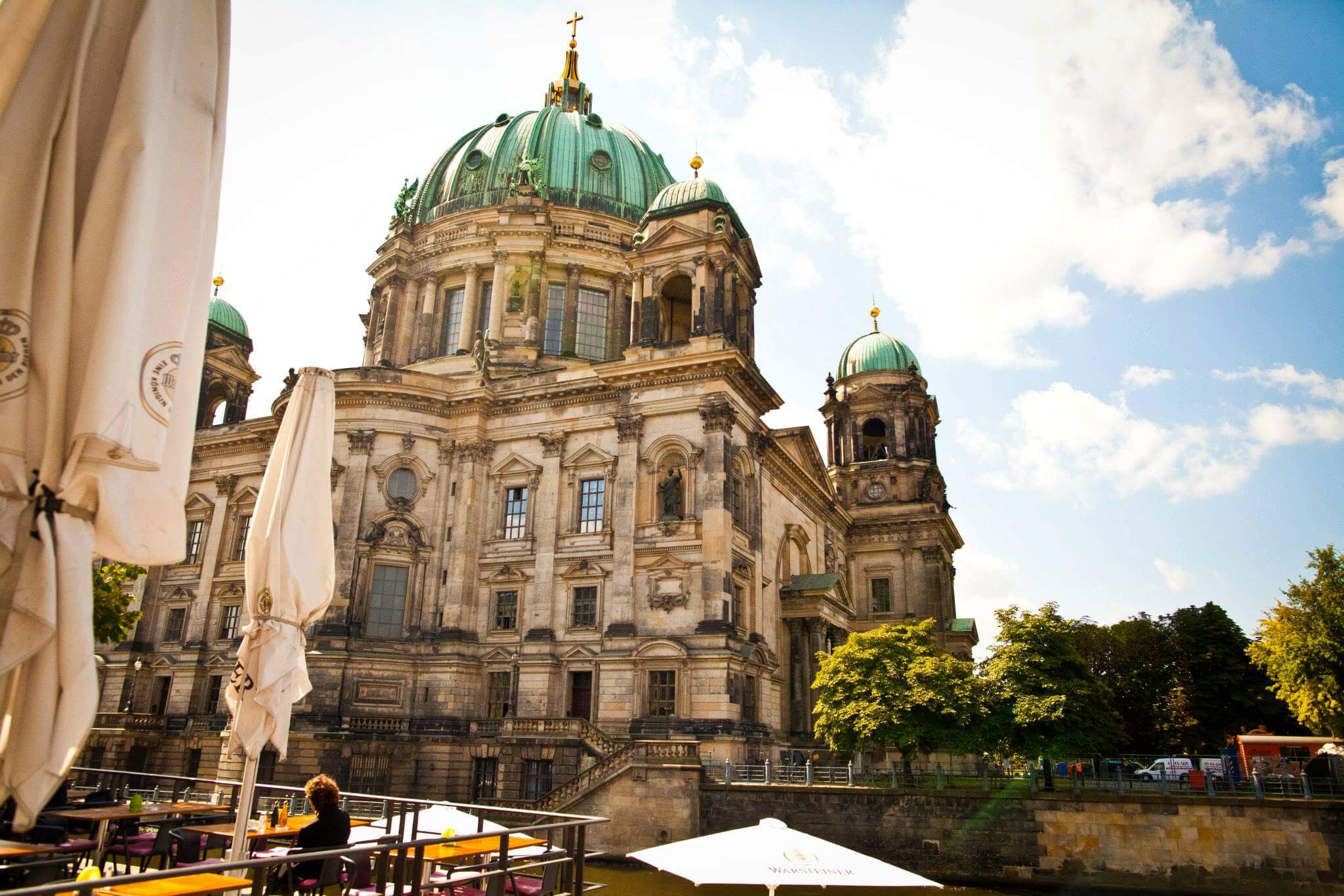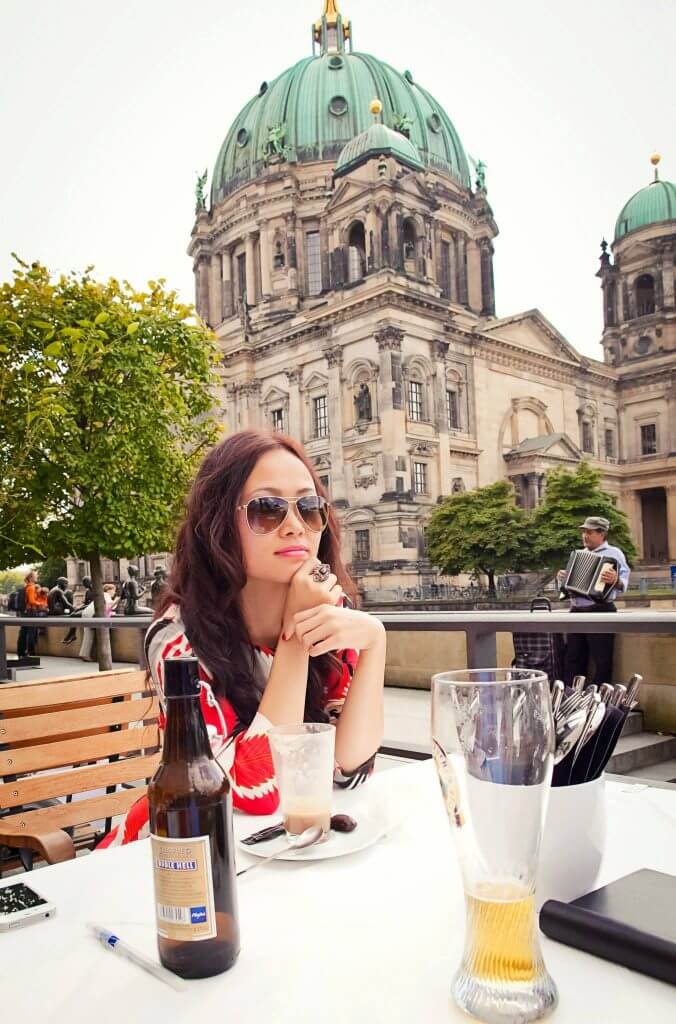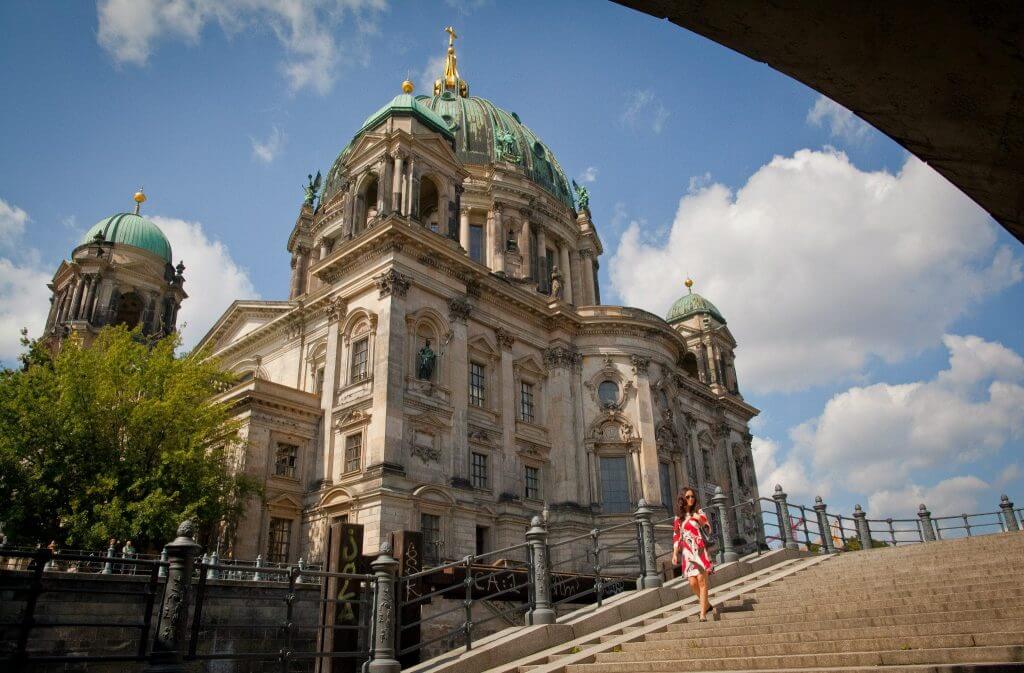 The Berliner Dom is a baroque Cathedral built between 1894 and 1905. It is located on an island in the river Spree, also known as the Museum Island.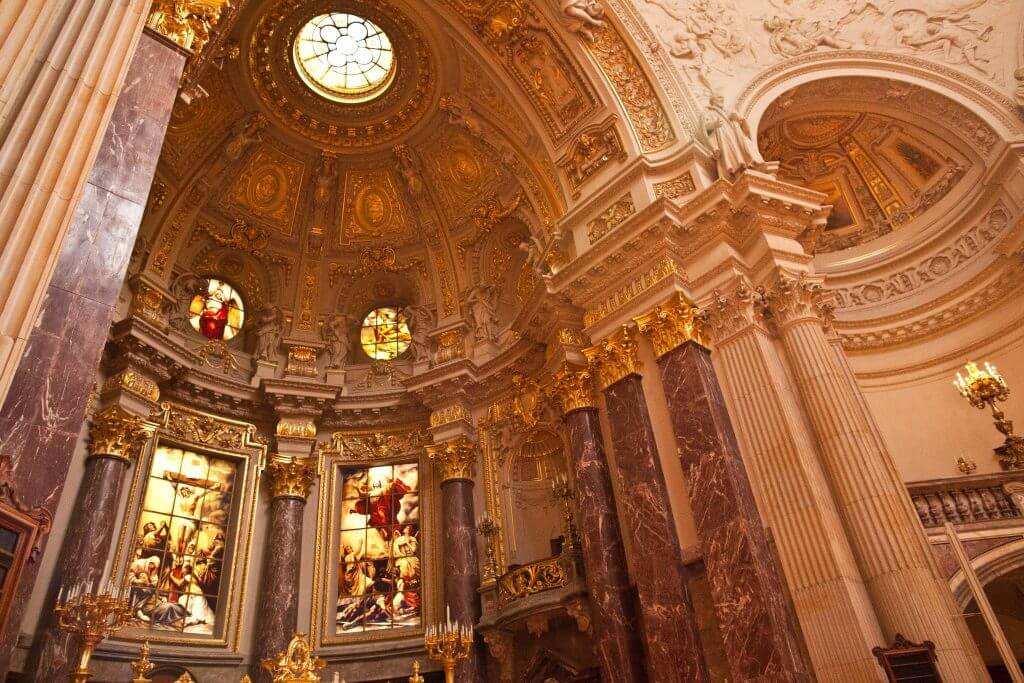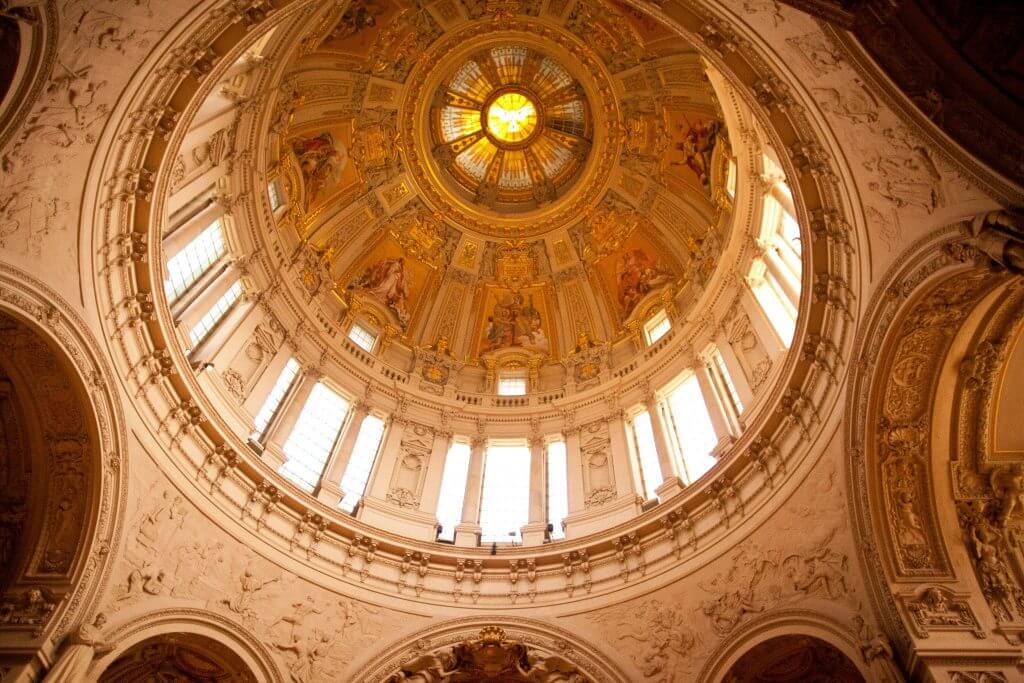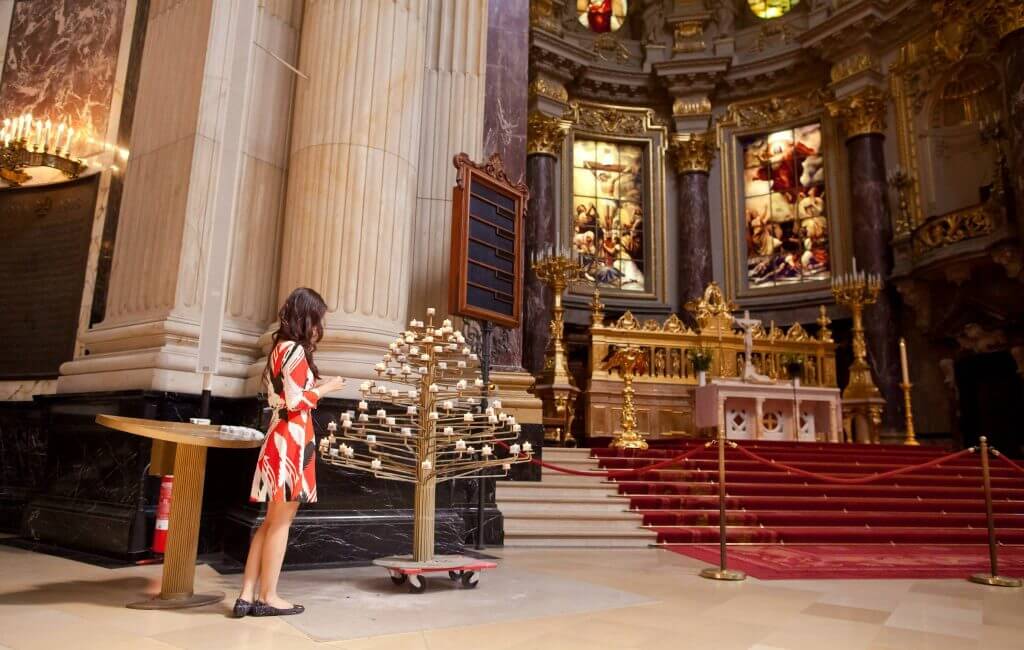 One day we found ourselves walking on busy and crowded streets near Berlin center….next day we found ourselves just lazily sipping latte macchiato and reading books on the estate of the Charlottenburg Palace which is located a bit further from Berlin tourists' attractions. It's quite refreshing to enjoy our drinks with a beautiful view of the palace's garden and pavilion.
Schloss Charlottenburg is an early 18th century baroque palace in Berlin's western Charlottenburg district. The interior of the palace was beautifully reconstructed. The royal rooms are open to visitors. Noteworthy is the Schlosskapelle, the completely reconstructed palace chapel.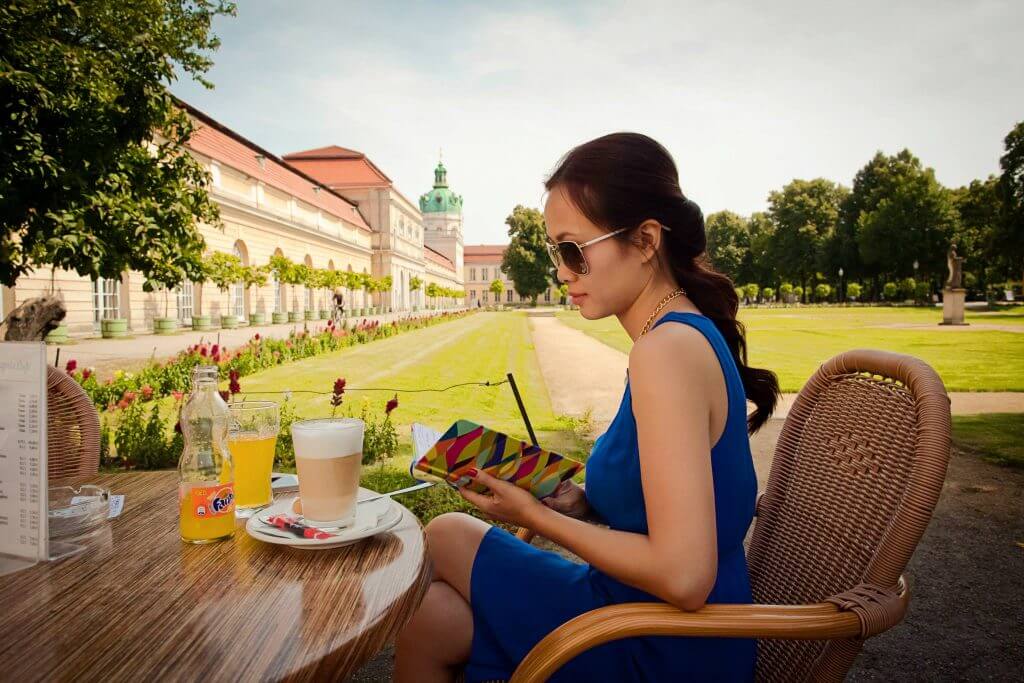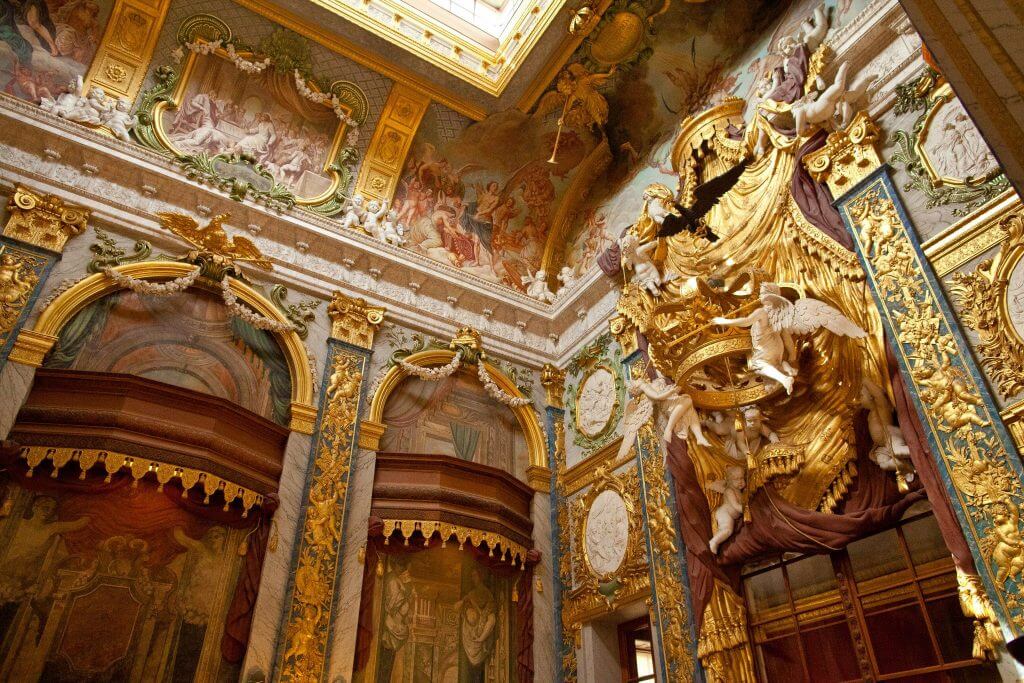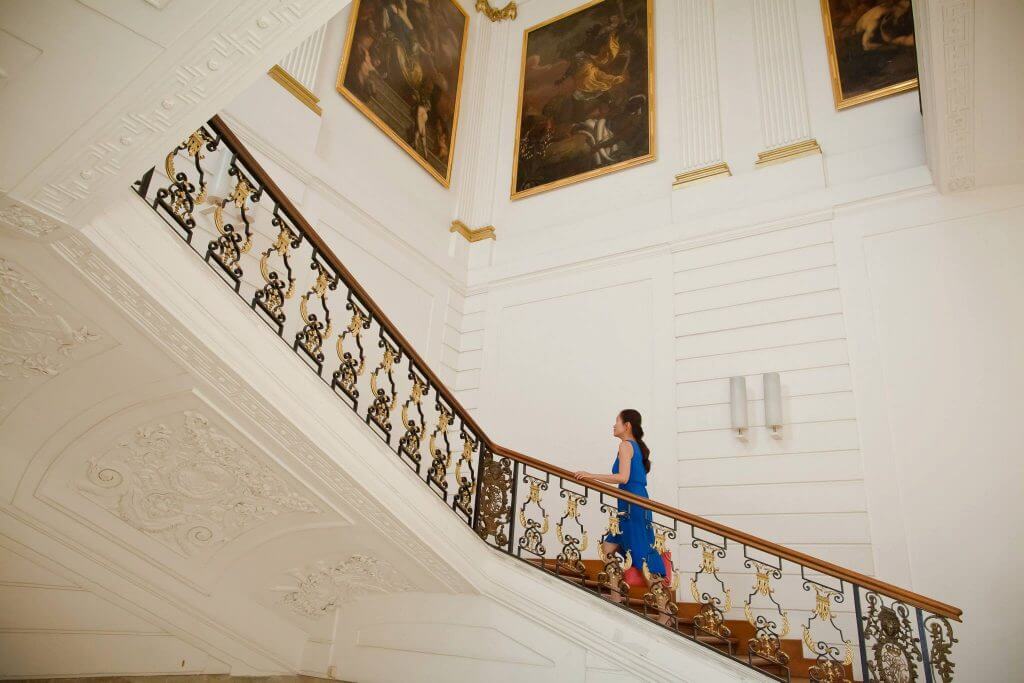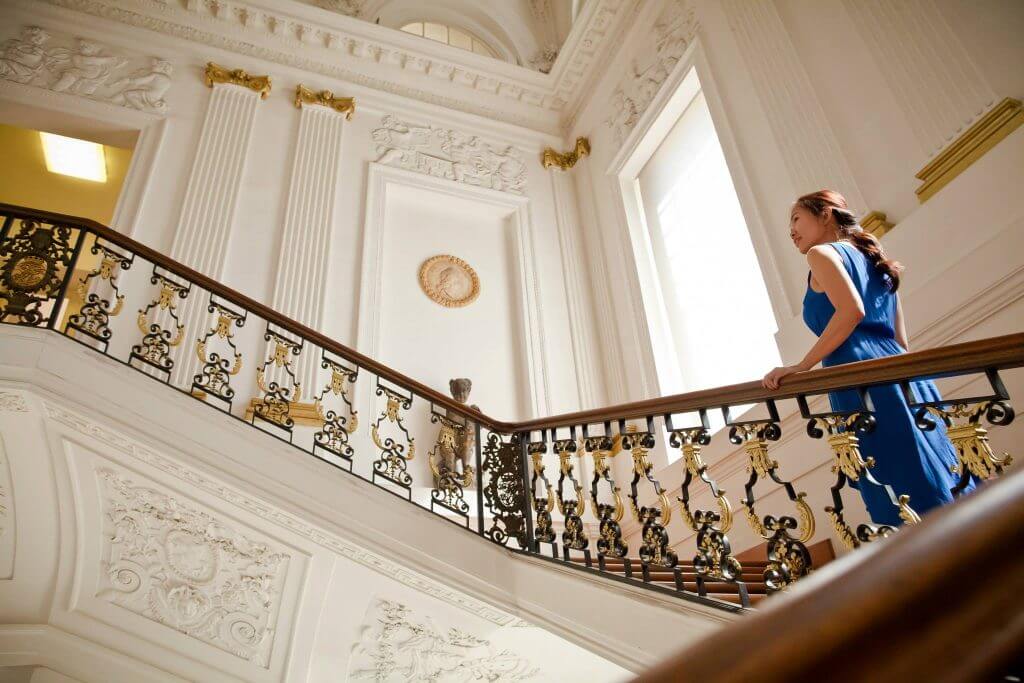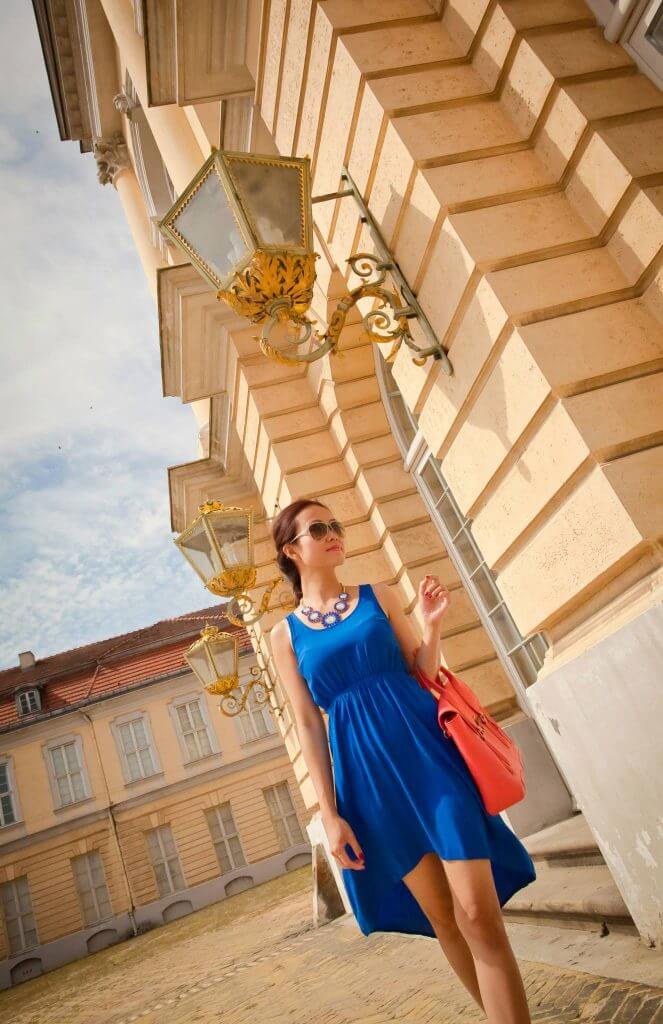 One of our favorite things when travel is find a closest market or food fair where locals hang out. So here we are enjoying good beers, good sausages while listening to some country music.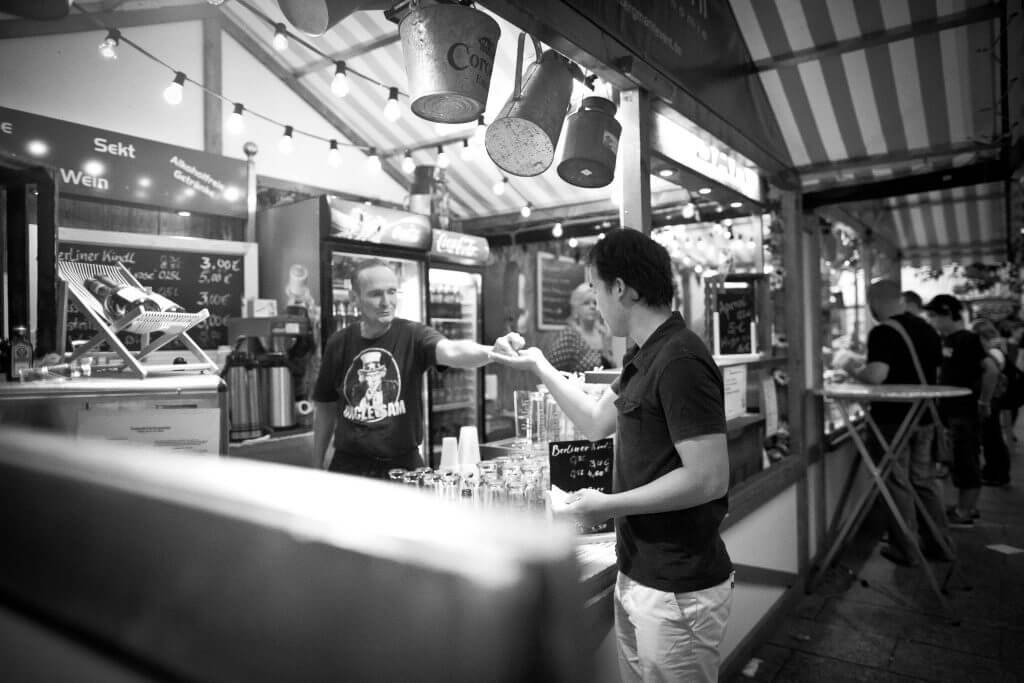 Once Berlin's symbol of wealth and prosperity, Kurfürstendamm is still a bustling boulevard where Berliners enjoy hanging out.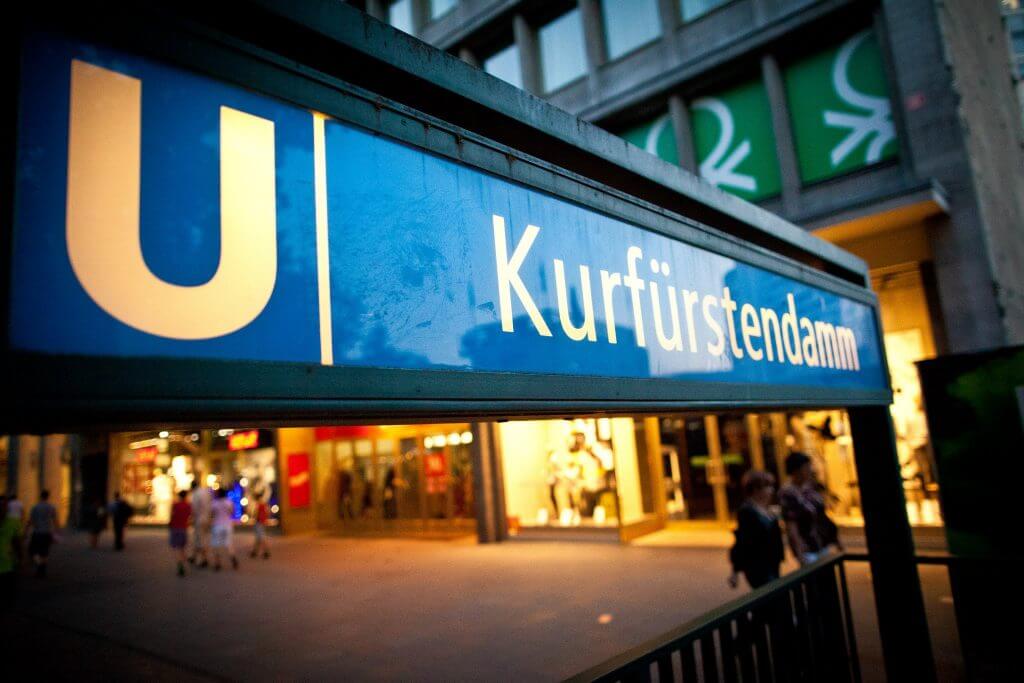 Thanks everyone for reading!
August 14, 2013