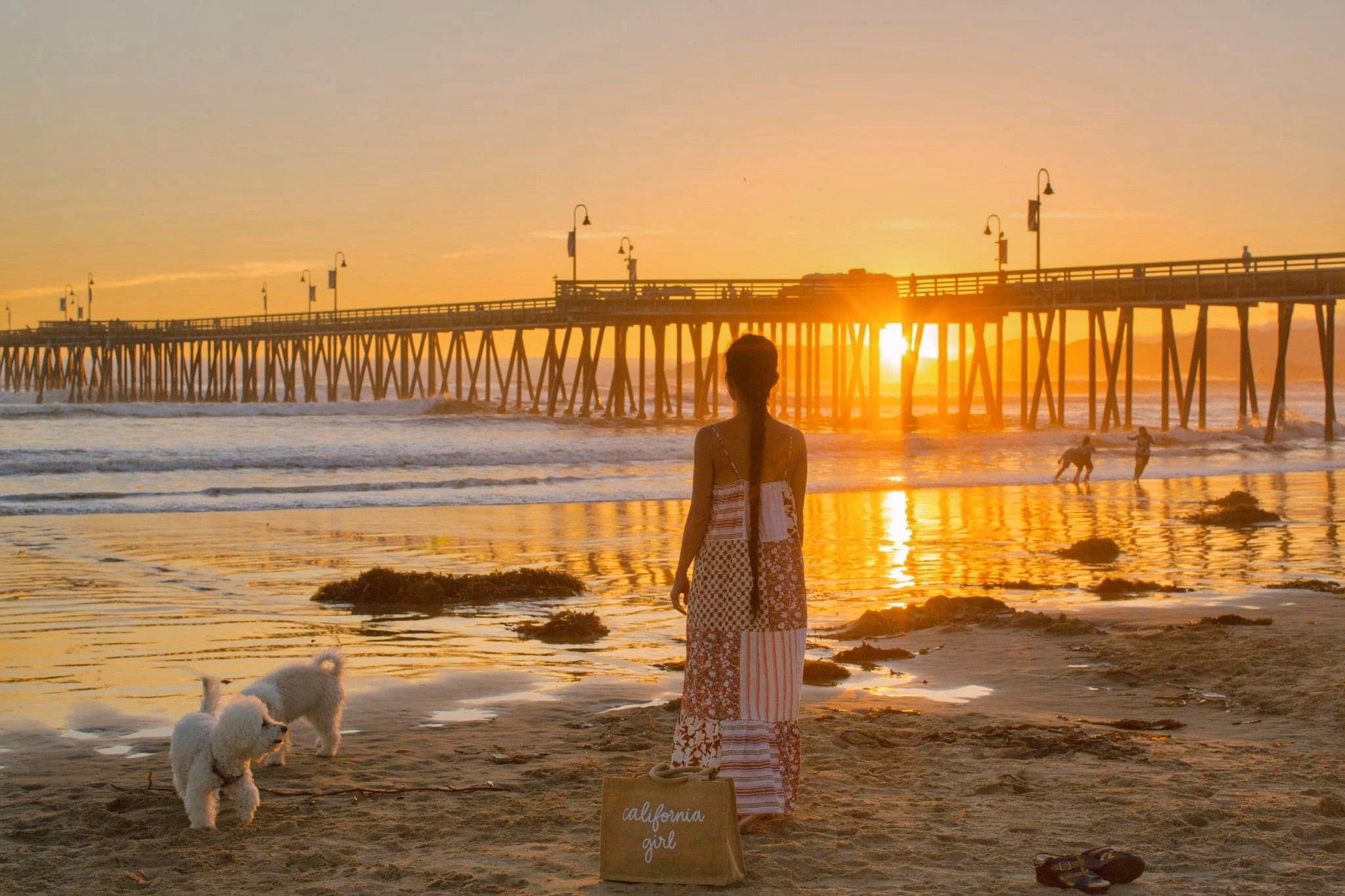 3-Day Itinerary for Pismo Beach California
We have taken road trips up PCH so many times and we have stopped at Pismo Beach, a coastal town located in San Luis Obispo Bay, to check out the pier and get some food in town. Yet we have never stayed in the area. So this spring on the way back to LA from Oregon we decided to spend 3 days here to get to know Pismo Beach better!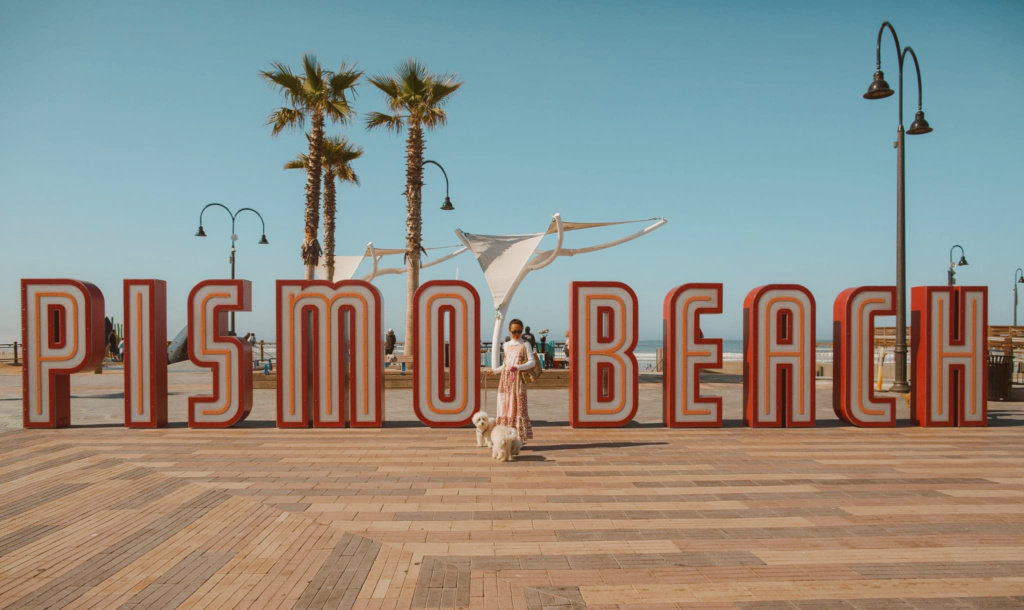 Pismo Beach is the perfect 3-day travel destination. Airstreams on the pier, beautiful scenic hikes, epic sunsets and fresh seafood, Pismo Beach has everything you could want for your next coastal getaway. After spending the perfect weekend in Pismo Beach, I'm bringing you the ultimate 3-day travel itinerary to explore the best of this coastal town. Don't expect a packed itinerary; instead, look forward to a peaceful weekend away along the Pacific Ocean.
Where is Pismo Beach?
Located on the Central Coast of California, about halfway between San Francisco and Los Angeles, Pismo Beach with a population of less than 8,000 is a small, laid-back hidden spot that remains to be a quiet, quaint beach town practically untouched on the Central Coast of California. This hidden gem is mostly known to Californians who do the PCH roadtrip.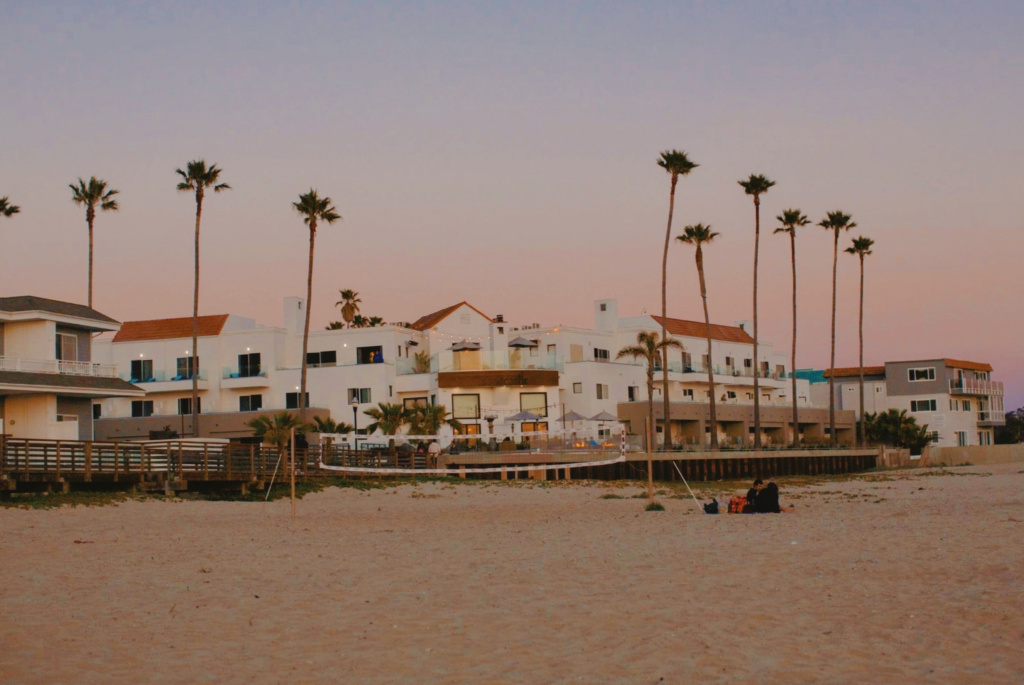 What we found here were incredible picturesque hikes and beaches, stunning coves, amazing wineries, and charming coastal resorts. We fell in love with the area's laid-back vibes and coastal sights and felt that 3 days is not really enough. If you feel like going somewhere a little different than a typical trip to Big Sur or Santa Barbara, we highly recommend Pismo Beach. Several miles of coast beckon to you to stroll on the sand, watch surfers ride the waves, and catch a sunset from the pier. You will find here a different side of California.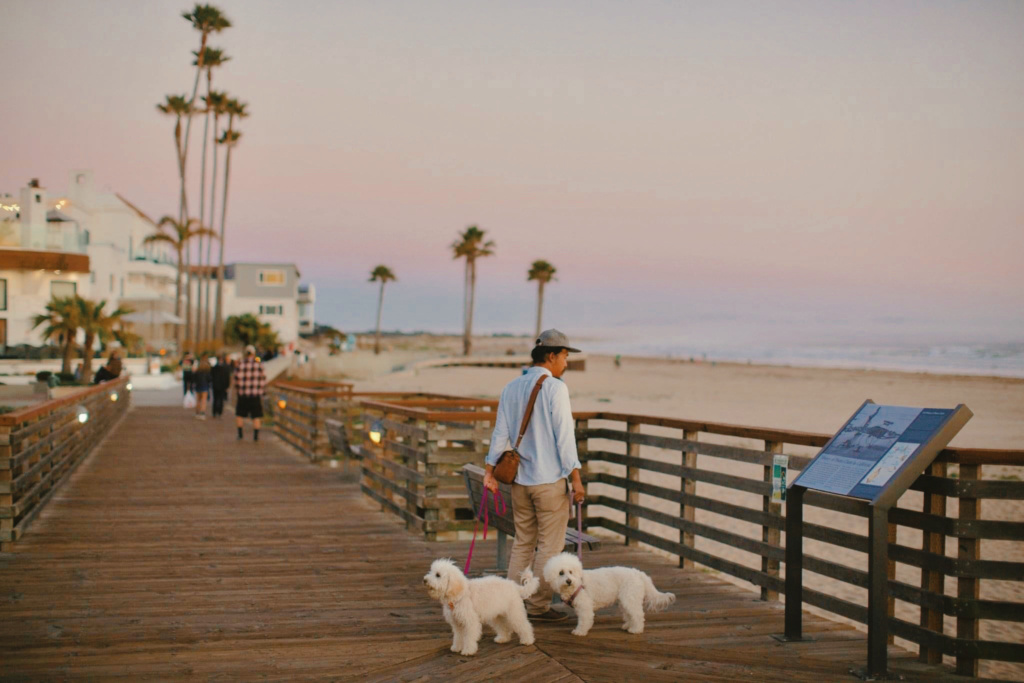 Where To Stay
There are loads of options of places to stay in Pismo Beach from oceanside suites to budget-friendly hotels. We stayed at the Vespera Resort on Pismo Beach, Autograph Collection and it was one of the best coastal getaways that we have ever experienced!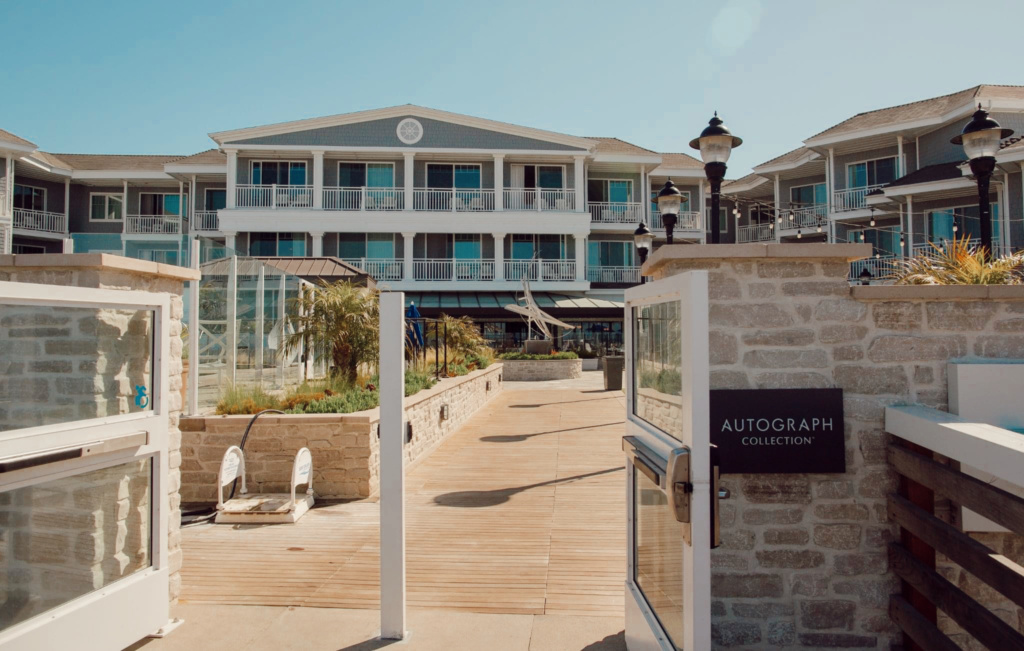 Located along Pismo Beach's famous stretch of surf, sand, and sun, Vespera on Ocean celebrates the best of Pismo's beach culture offering beach house chic rooms and casual upscale beach aesthetic. With a perfect beachfront location offering direct boardwalk access to the beach and walking distance to downtown, the Vespera is the ideal home base for us to explore Pismo Beach.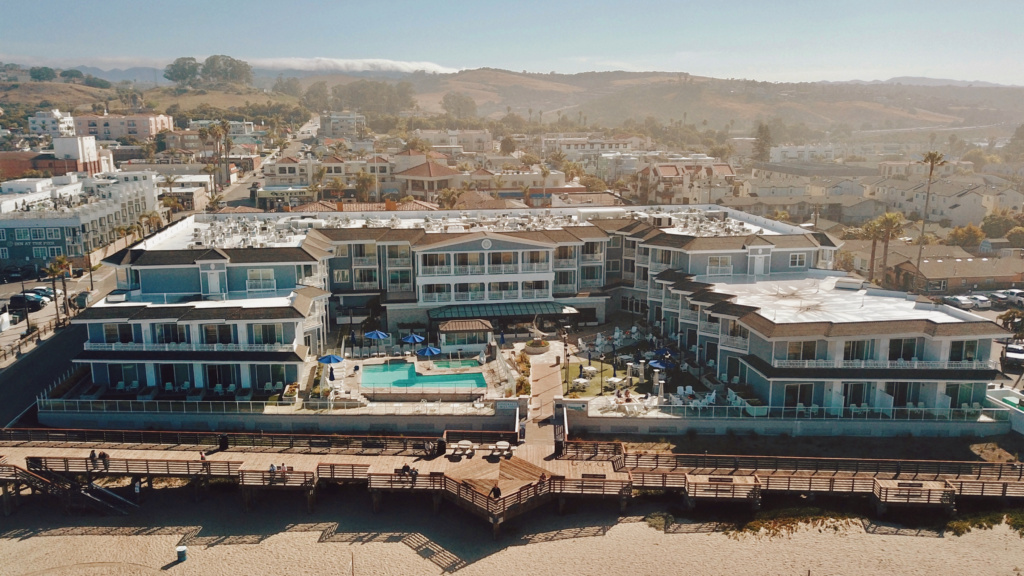 We were blown away by the quality of this new upscale hotel. Designed in the style of a classic Cali beach house, our room at Vespera is spacious and stylish with a balcony overlooking the beach where we can feel the fresh ocean air drift in every morning.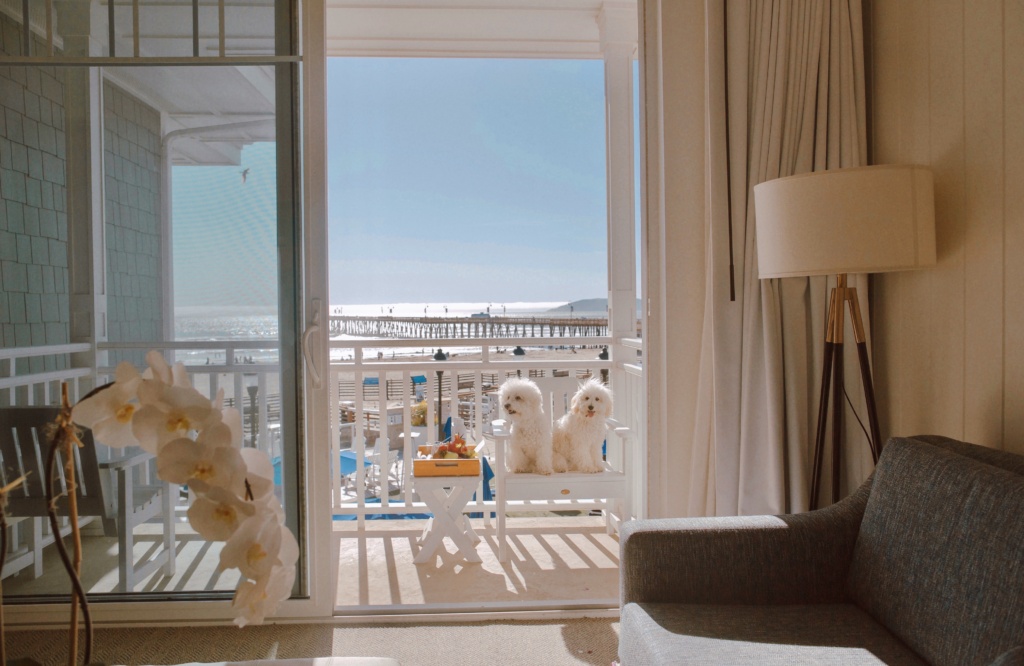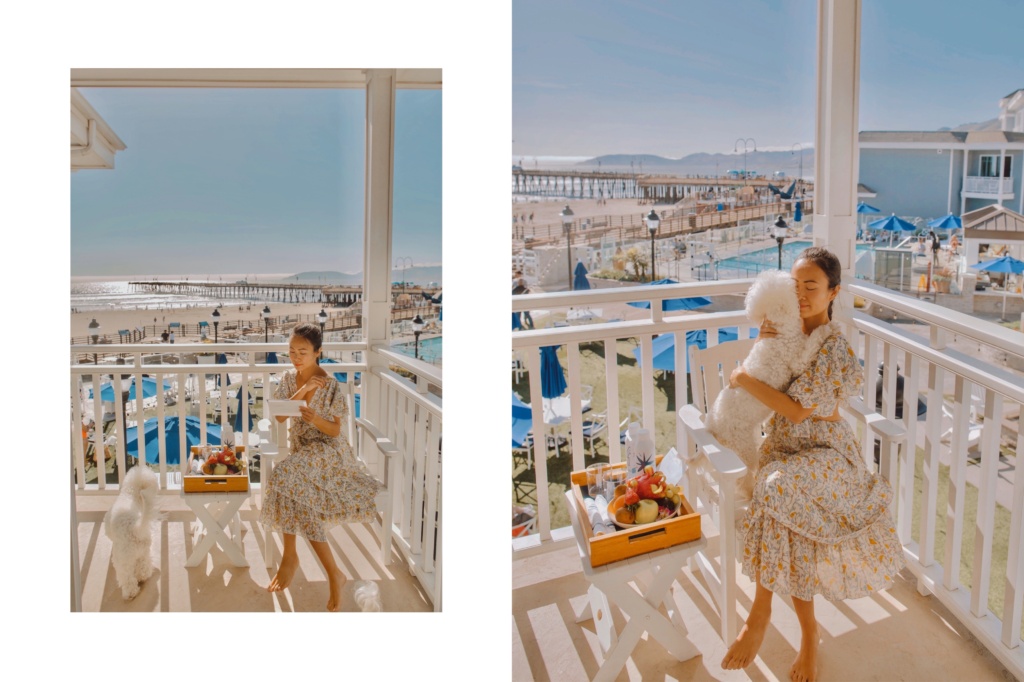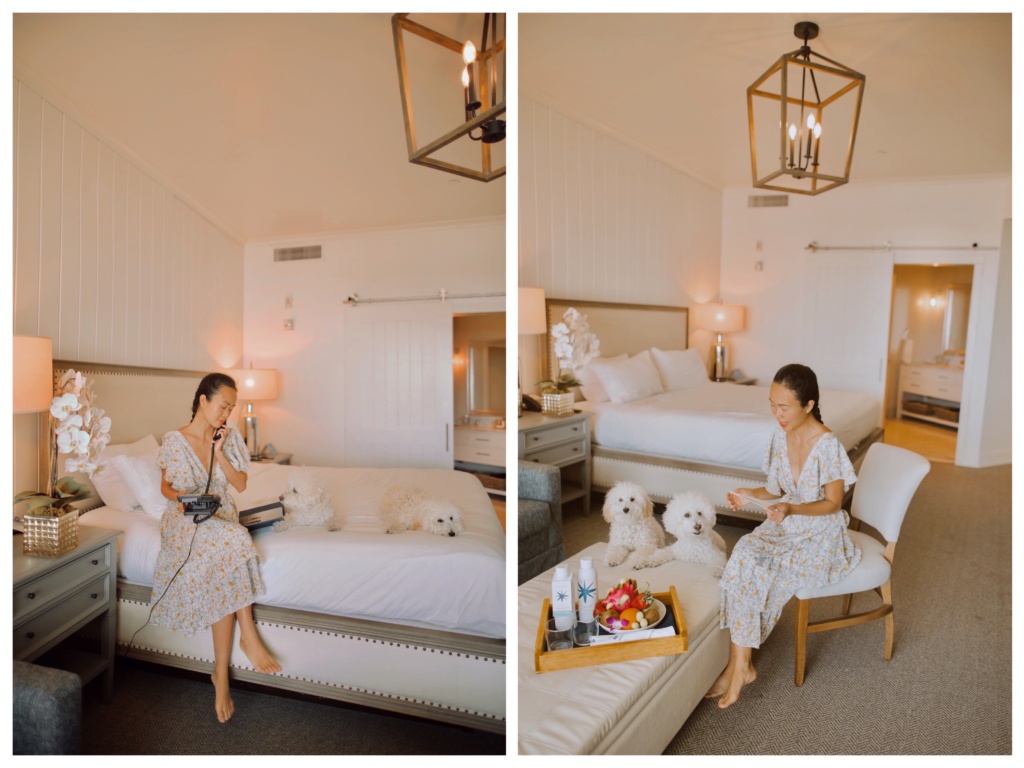 We loved the contemporary-chic room design featuring fresh nautical palette, over-sized bathroom and an unforgettable panoramic view of the sun setting on the Pacific Ocean. We loved the beachy décor and clean lines, punctuated by deep blues, natural textures and plenty of sunlight. It's a place where you can get away from it all, yet still feel right at home!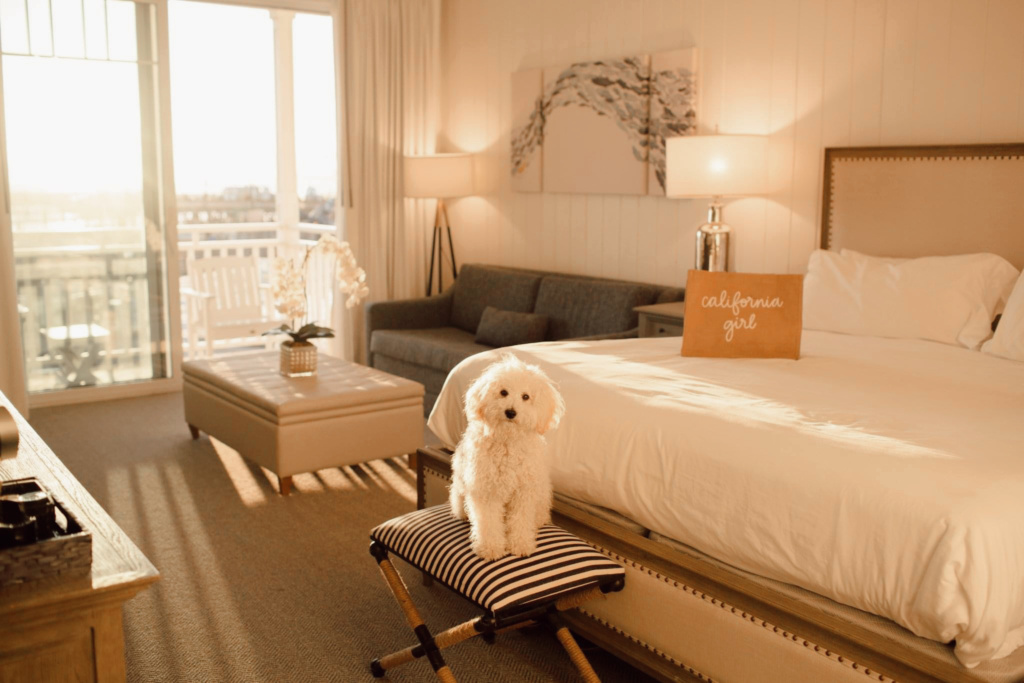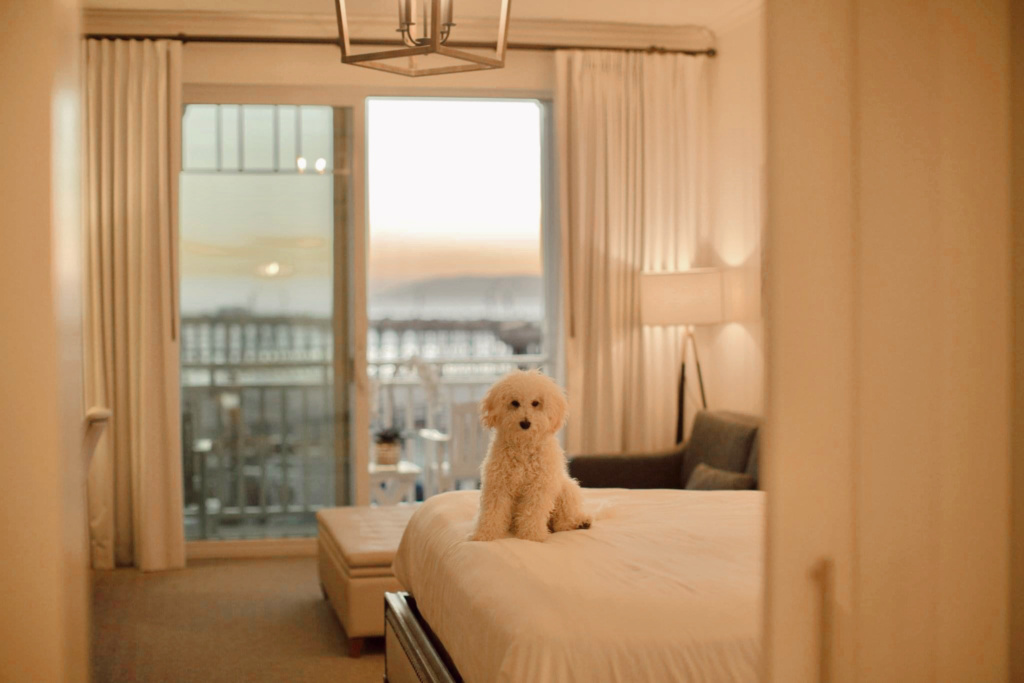 All guest rooms and suites have top quality amenities like premium bath products, floor-to-ceiling showers or tubs, mini-fridge, coffeemaker, and Lavazza espresso machine.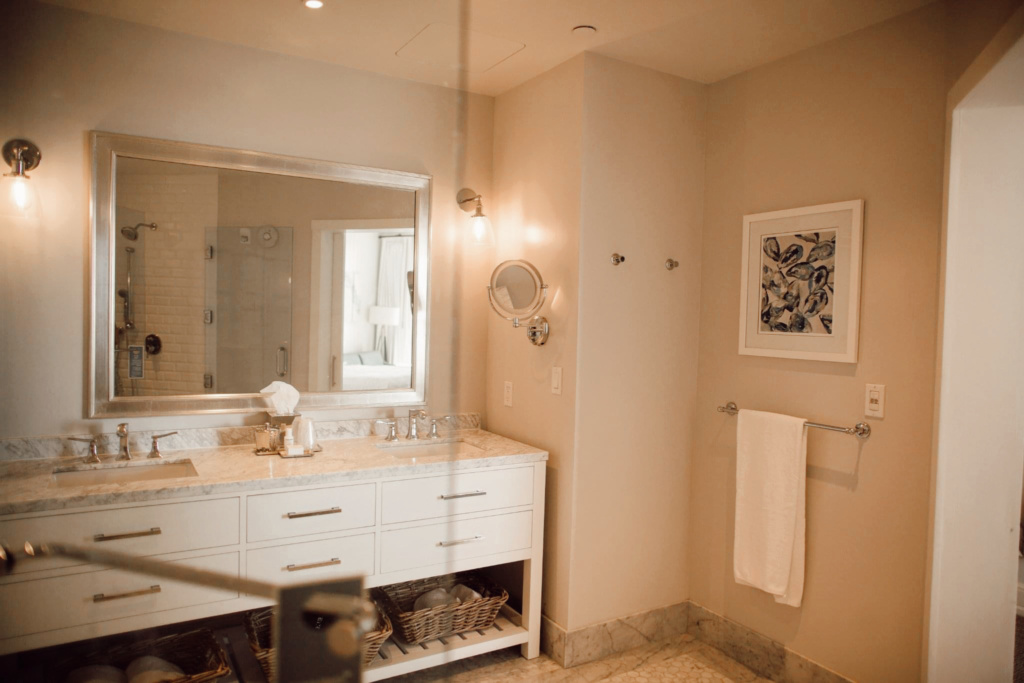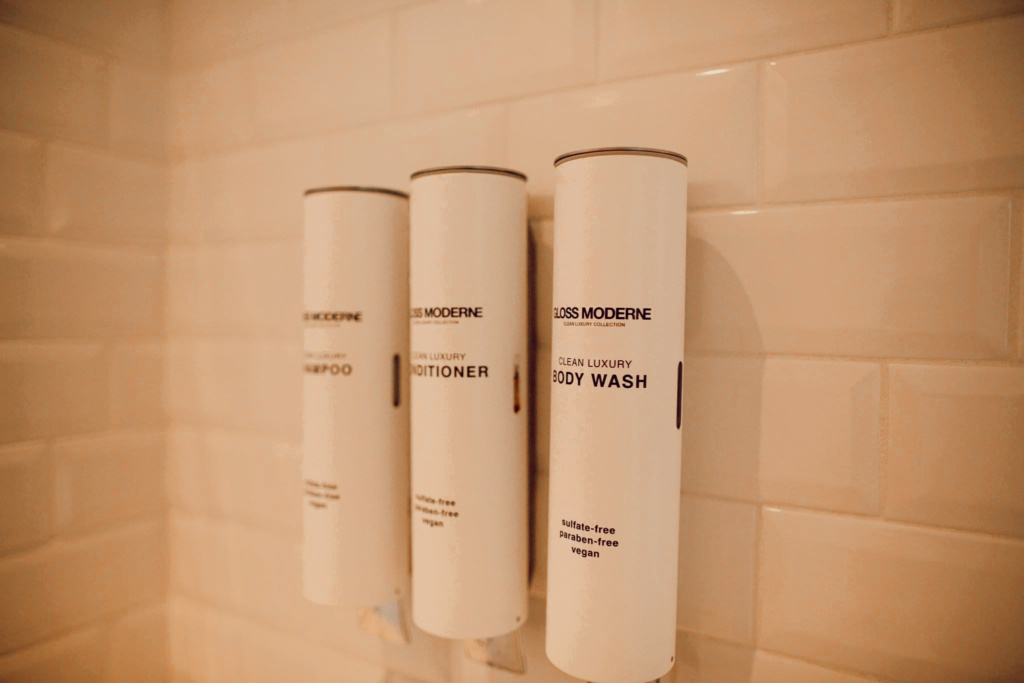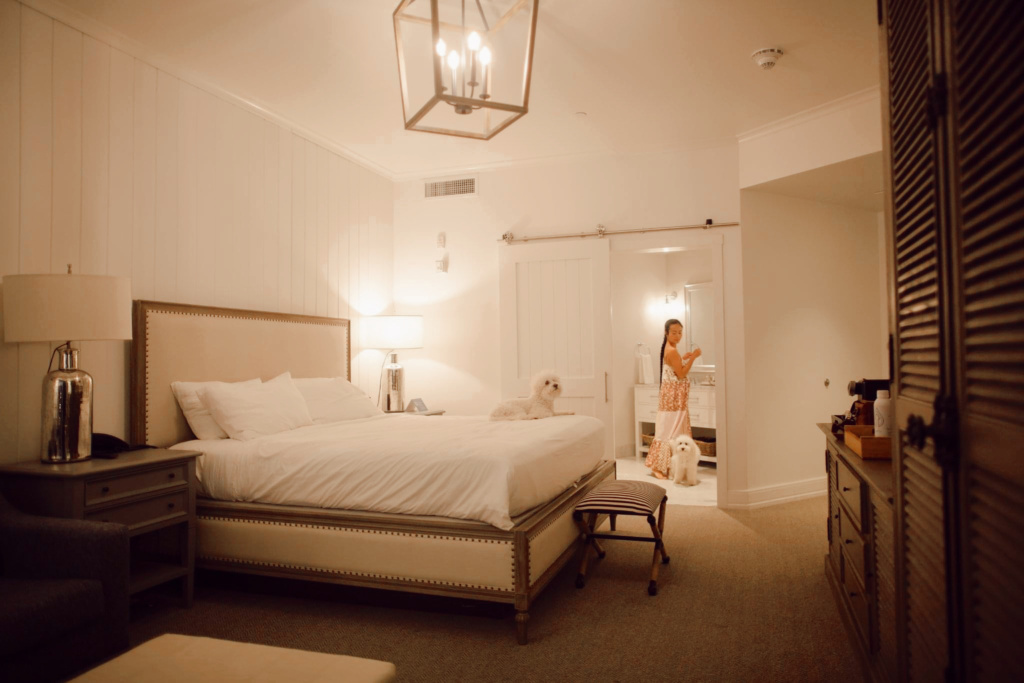 Between the sound of the ocean and the actual bed—extremely comfortable–it's impossible to have a bad night's sleep at Vespera. No detail has been spared at Vespera Resort. The resort is truly a stylish escape for guests to relax, unwind, and enjoy the best of Pismo Beach.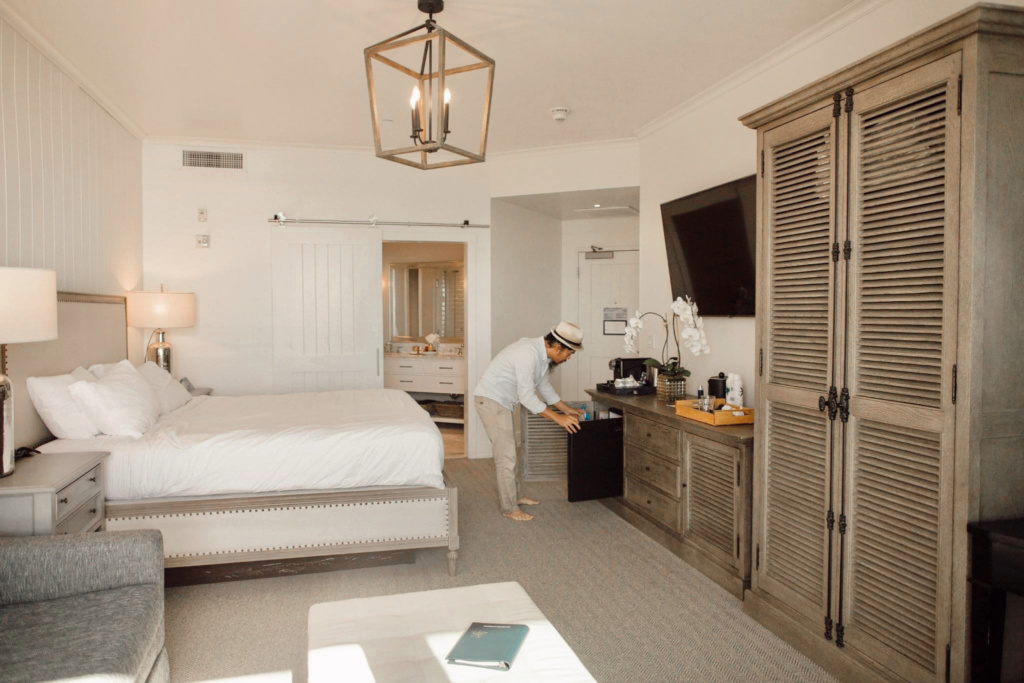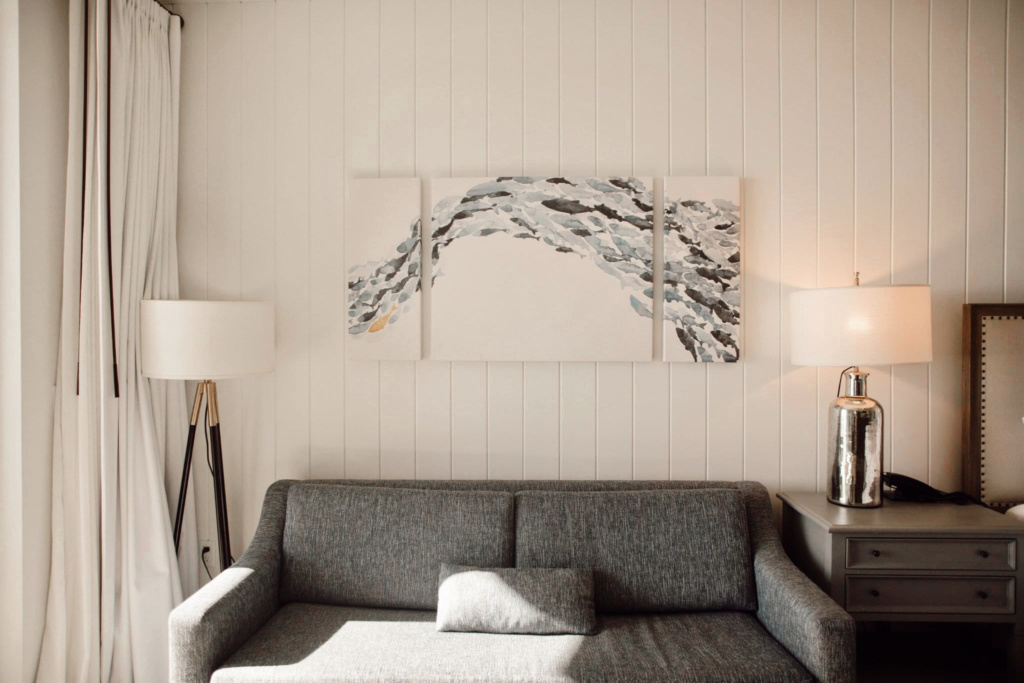 The feel here is a unique blend of East Coast upscale beach house and West Coast laid-back vibes that offers guests a taste of beach living on the Central Coast.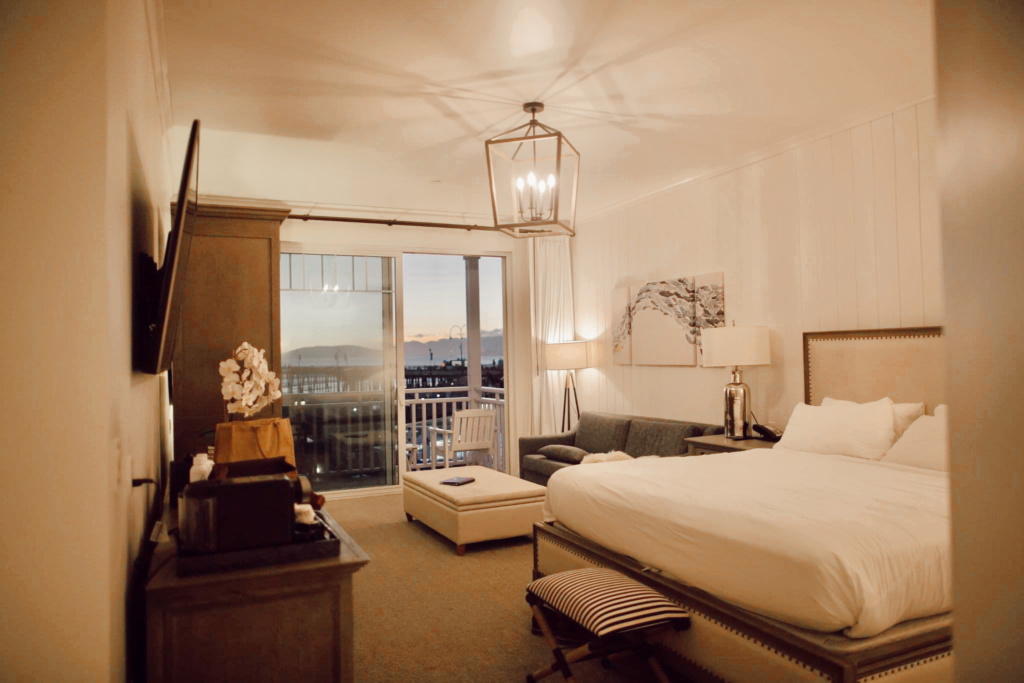 One of the things we love most about the Vespera Resort is that it is dog-friendly. They not only allow dogs, but they go above and beyond in four-legged hospitality. The outdoor terrace next to the beach features a spacious grass area for guests and their fur babies to hang out. The area has firepits with plenty of white lounging chairs to soak in the views and sunshine.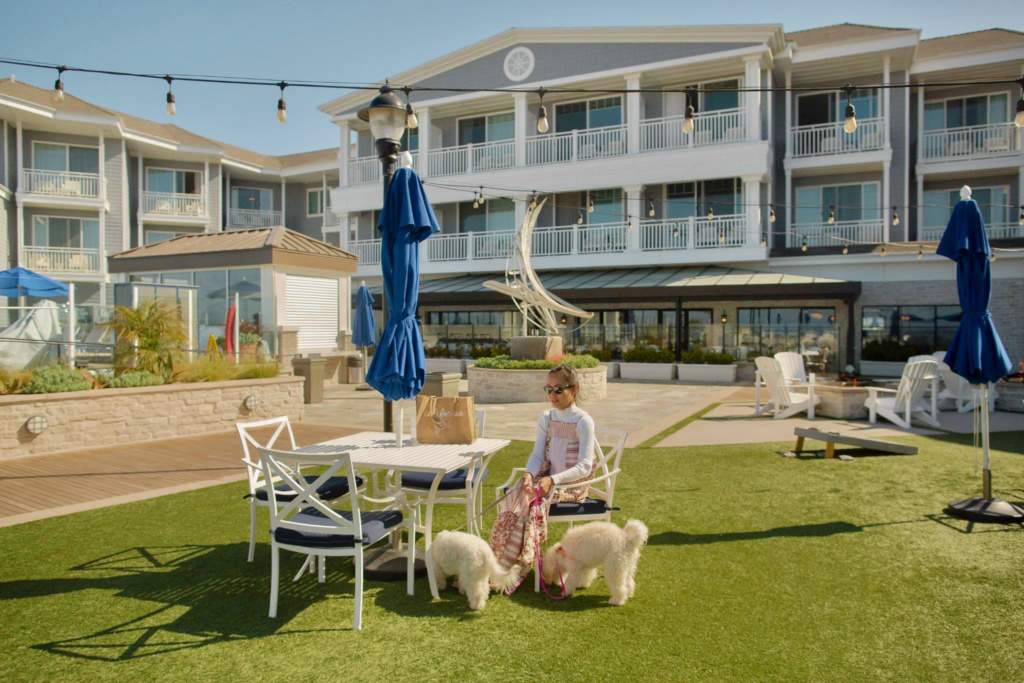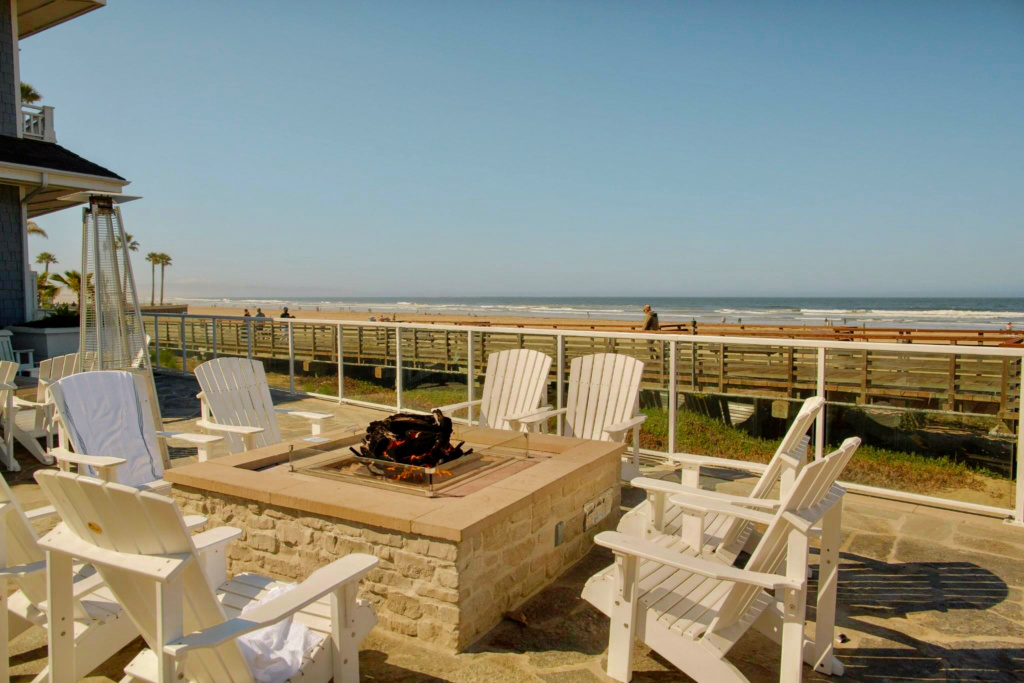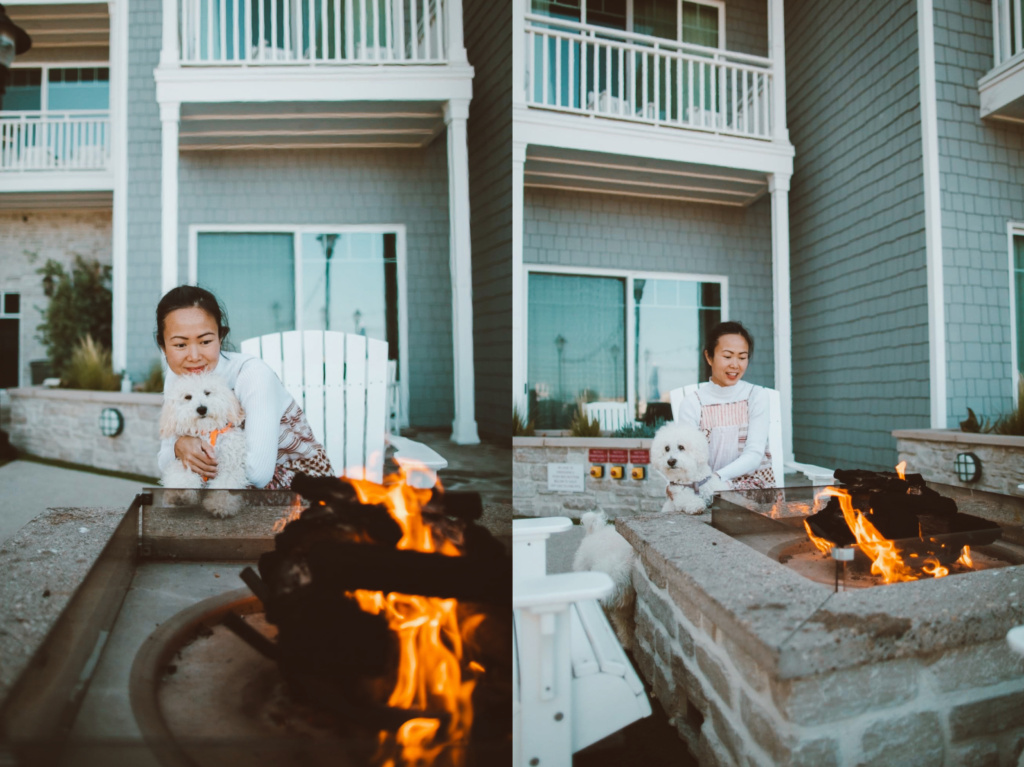 From the resort's iconic wooden boardwalk, our fur babies have direct access to Pismo Beach where dogs are allowed on-leash all day. And it's only a few steps from the famous Pismo Pier where we can play fetch with our fur babies while admiring the gorgeous arrays of colors that get across the sky as the sun went under the pier.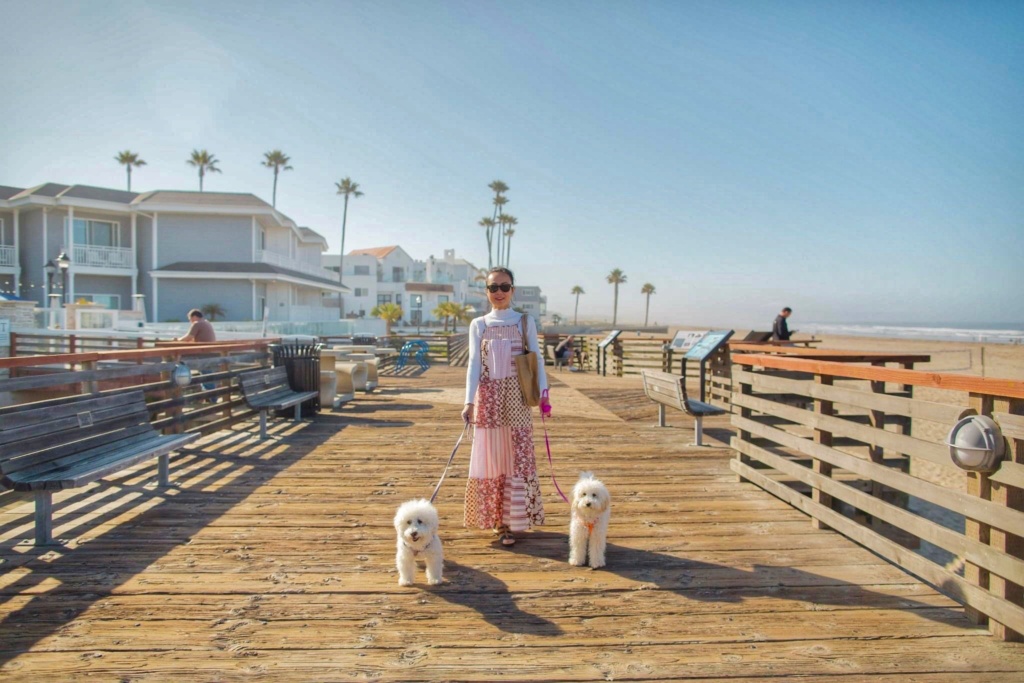 Where To Eat
Looking for places to eat in Pismo Beach was never easy! Not only there are plenty of things to do in Pismo Beach, but for such a small town, the food in Pismo Beach is top-quality, and offered on every corner. So where should you start? You should definitely start with Somerset Grill at Vespera Resort!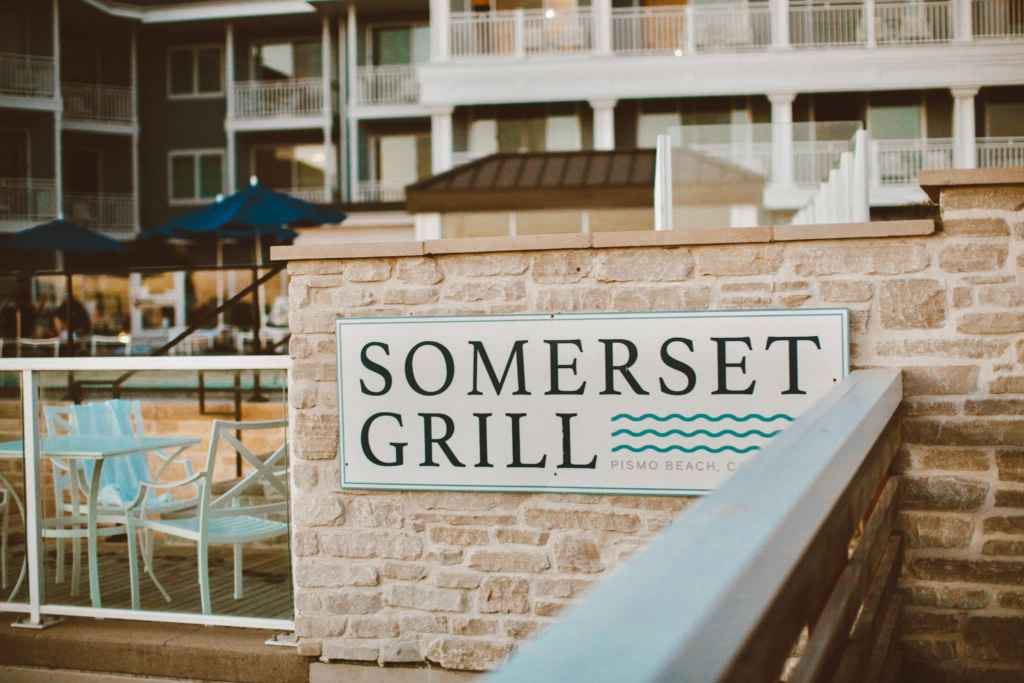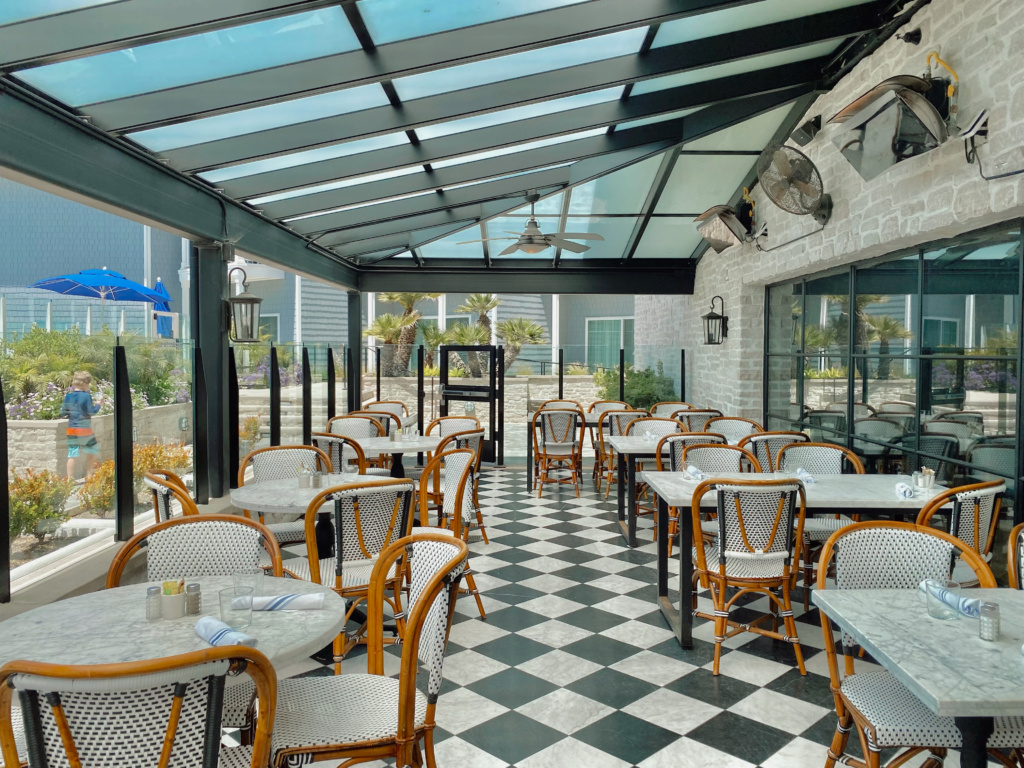 During our stay at the Vespera we had all our meals (breakfast, lunch, dinner, and weekend brunch) at Somerset and it was one of the highlights of our vacation in Pismo. Daily dining at Somerset made our vacation feel like an escape from the every day, yet feel like home. By the end of our stay we missed everything about the restaurant: the friendly staff who greeted us every day, the table from which we enjoyed our meals while looking out the ocean, and the familiar taste of Chef Frank Barajas' signature dishes. The impeccable service and the mouthwatering dishes at Somerset compelled me to write a more detailed review of this ocean front restaurant on another blog. You can read it here!
Somerset Grill evokes the charms of old-world craftsmanship and Chef Frank Barajas' menu features creative dishes that showcase the quality and flavor of the products he uses. Chef Frank is a celebrity in Pismo Beach after winning the Top Chef competition at the 16th Annual Taste of Pismo Beach. He is a culinary artist who crafts coastal dishes with regional and seasonal ingredients.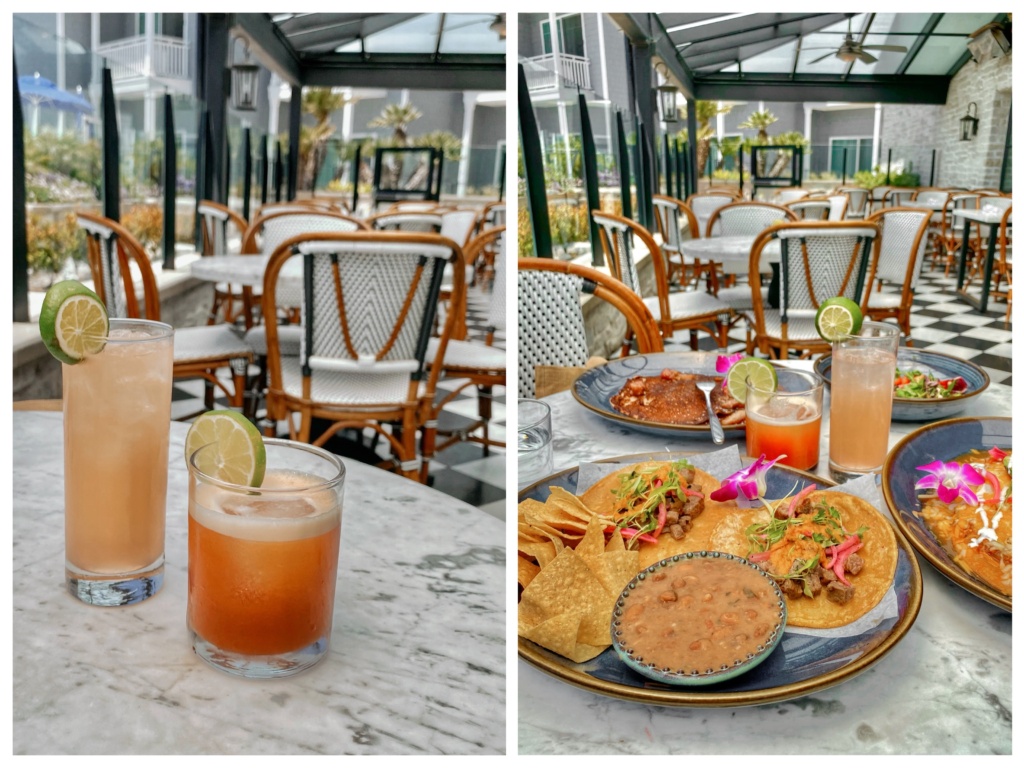 When we arrived at the Somerset Grill for our dinner reservation on our first day at the hotel, we can feel the fresh sea breeze drifting across the patio and the dining room was aglow with the golden sunset. When our food arrived, we were in awe with the artistic presentation. Some of our favorite dinner dishes here are the Seaside Chowder, the Baja Shrimp Cocktail, and the Salmon Cake.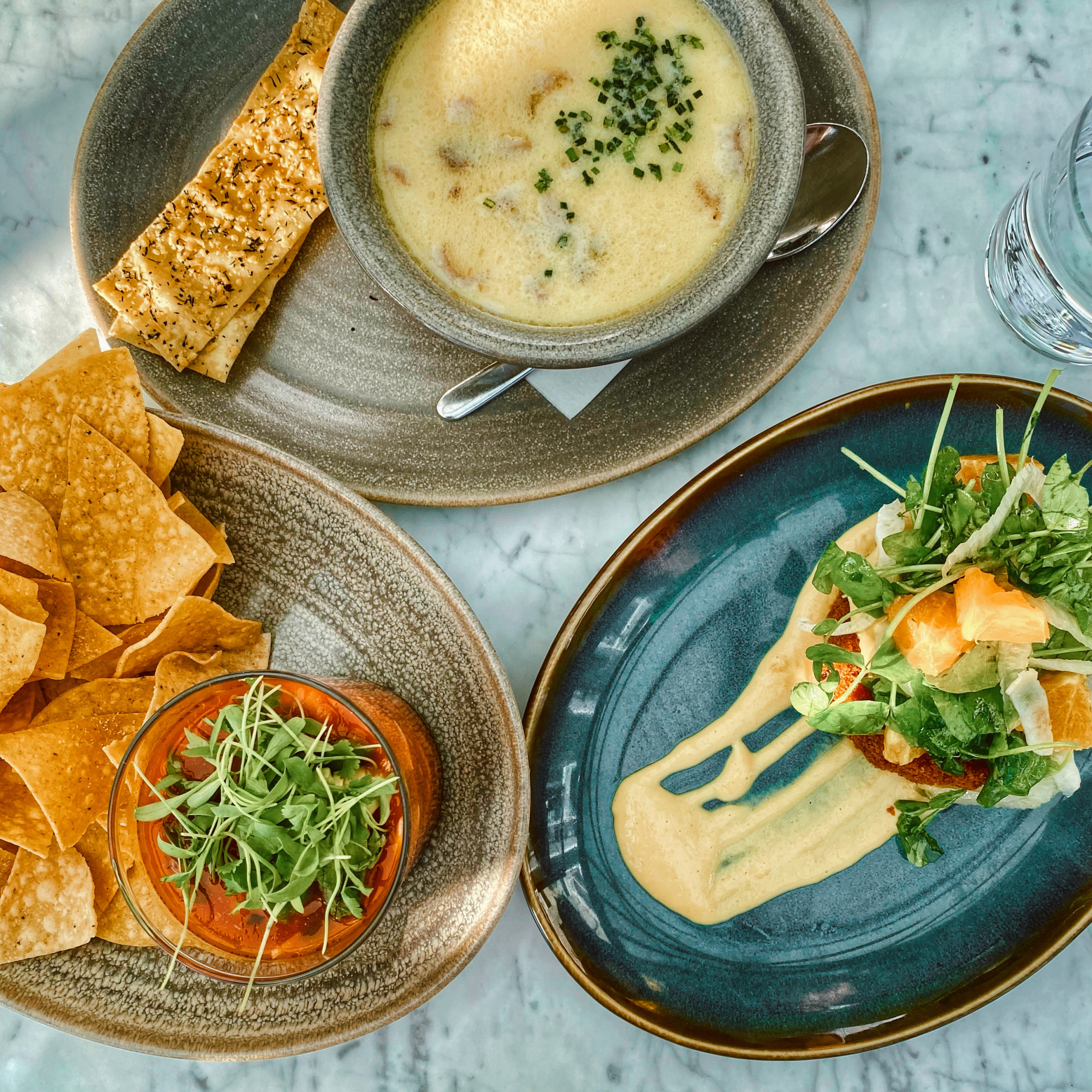 The next morning we woke up all refreshed in our spacious ocean view suite. As we breathed in the fresh ocean air and sunbathed in early morning sunshine, we were starving and so ready for our breakfast. Since we were staying over the weekend, instead of the restaurant's usual breakfast menu we got to enjoy their thoughtfully crafted weekend brunch.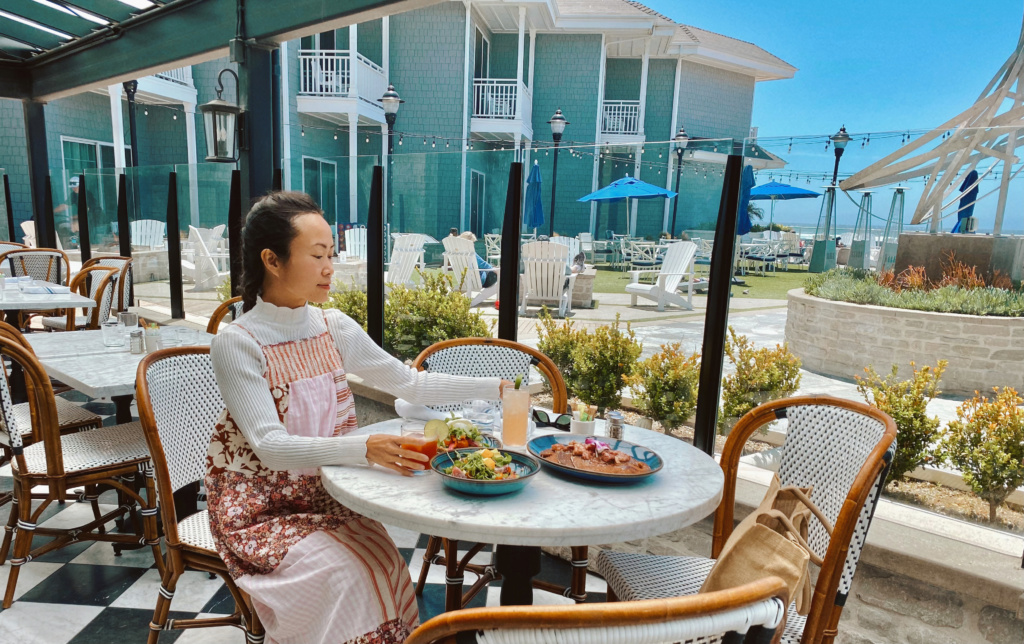 Whether weekend brunch serves as your reward after tackling a long hike in Pismo Beach or just a chill way to ease into a lazy Sunday, the new extensive a la carte Weekend Brunch Menu at Somerset Grill got you covered! From pancakes to eggs benedict there is something for all brunch lovers here.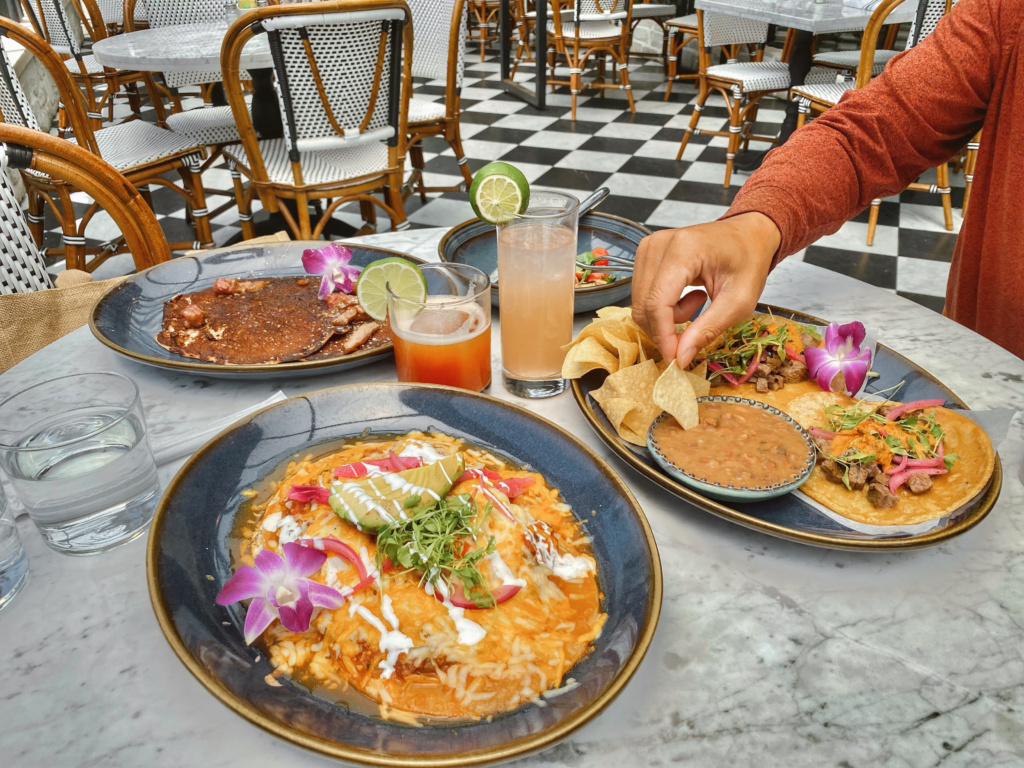 Market-fresh and regionally-inspired, every dish here is packed with classic seaside flavor and that can't-get-enough-of-this factor, which is exactly why we can never eat here too many times. Somerset Grill at Vespera Resort is truly oceanfront dining at its best!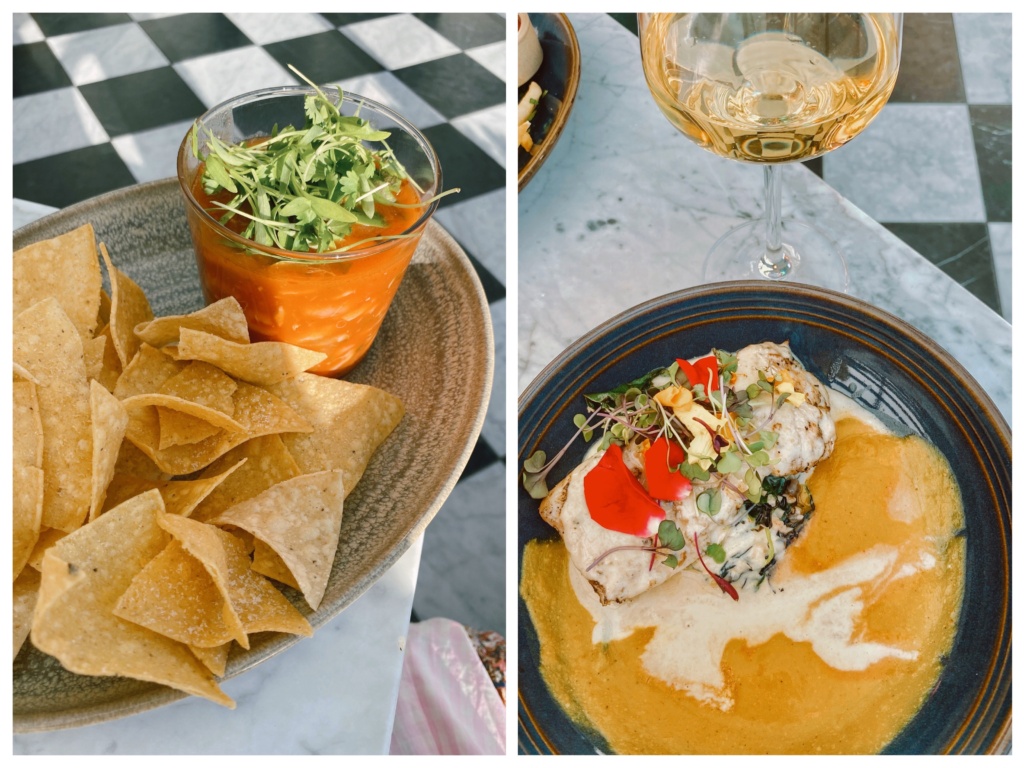 Things To Do
While Pismo Beach is definitely a relaxing destination, that doesn't mean there isn't much to do. On the contrary, this small town is loaded with options, especially for outdoor lovers.
1. Explore Downtown Pismo Beach
Downtown Pismo Beach is small. Most of the businesses are clustered around Pomeroy Avenue and Price Street. The other streets have a mix of residential buildings and hotels. It took us only about an hour to wander the streets.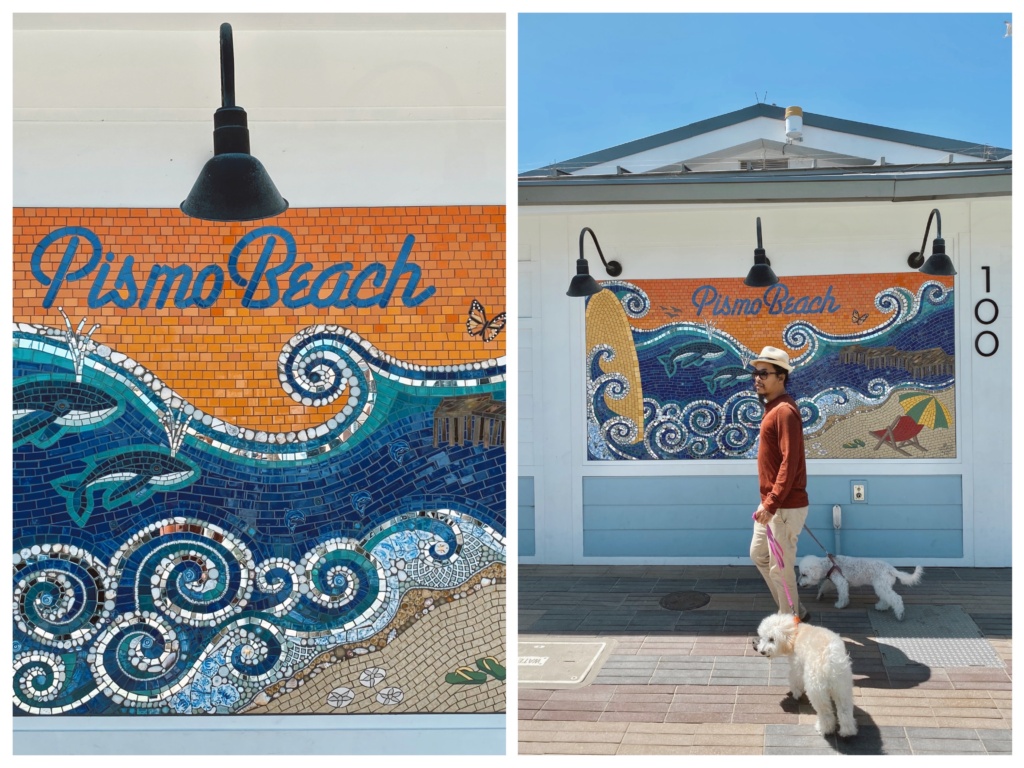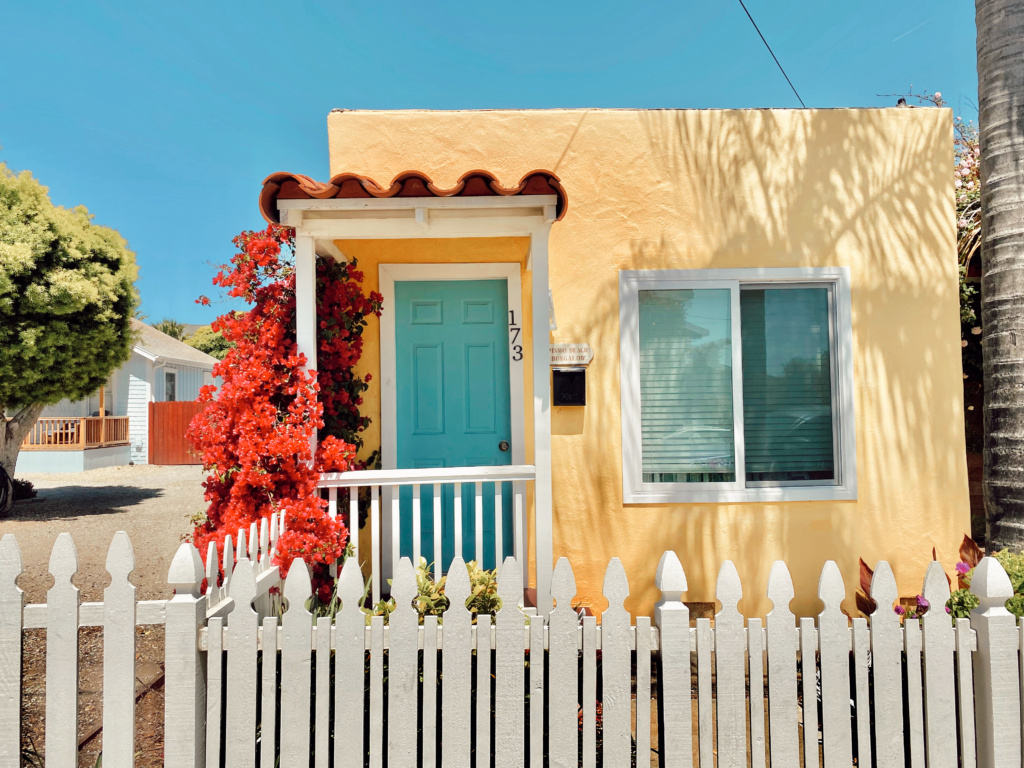 Our walk around this small town felt cozy and authentic. No wonder the city markets itself as "Classic California."  When you visit, you should walk around and look for the "Not LA, Not The Bay" sign outside Esteem Surf to see how proud the city of its classic beach vibes.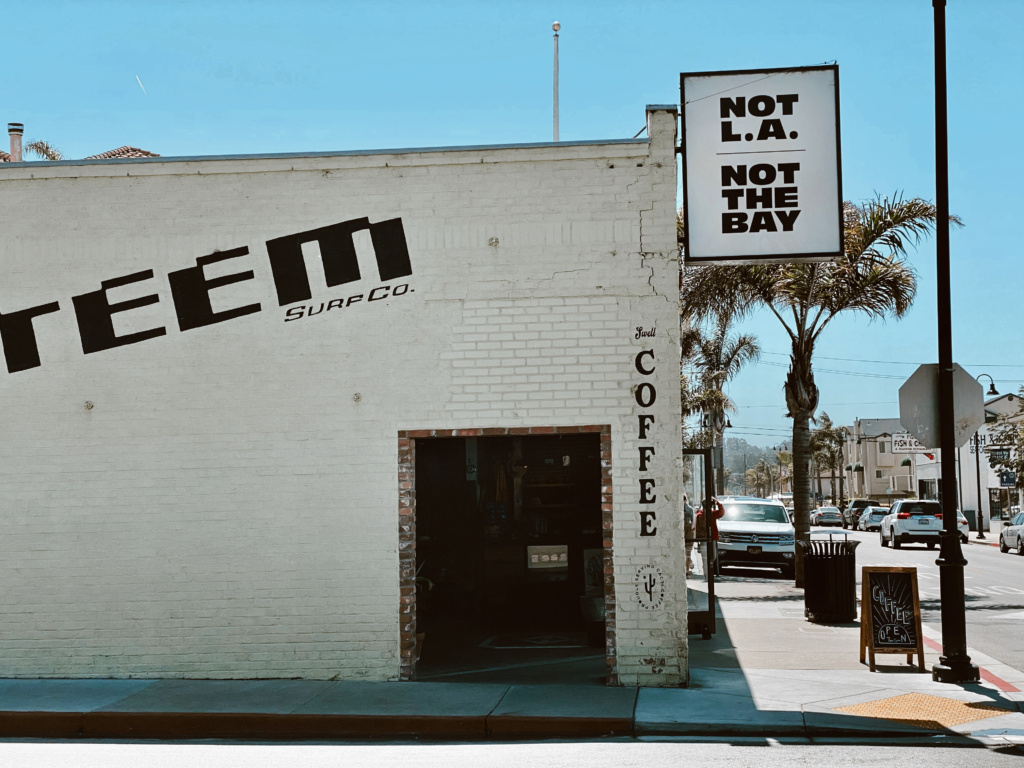 2. Stroll Pismo Beach Pier
Arguably the most iconic attraction in the city of Pismo Beach, the Pismo Pier is a great photo spot. The wooden pier is close to 1,400 feet long, jutting out into the Pacific Ocean from the Pier Plaza.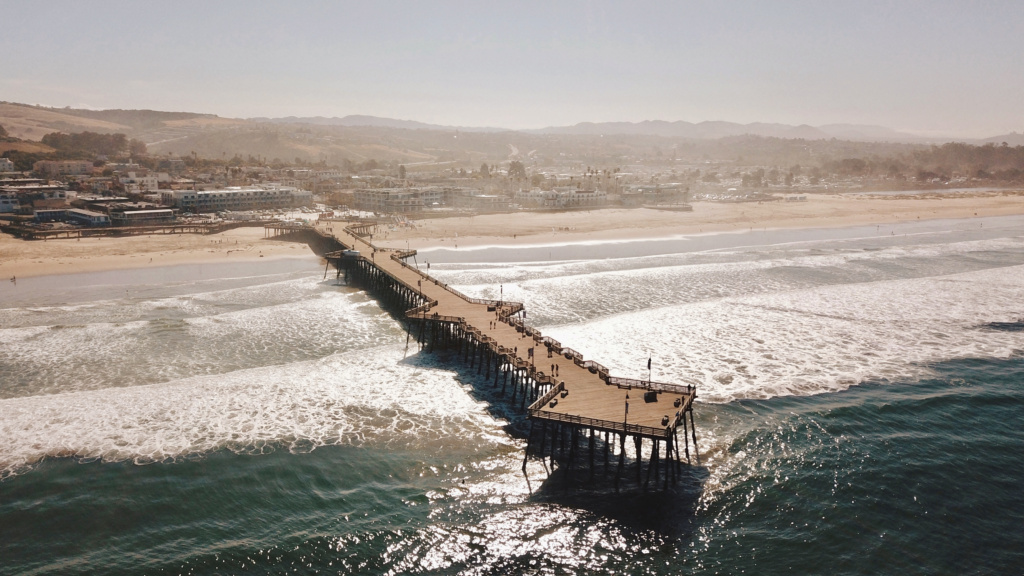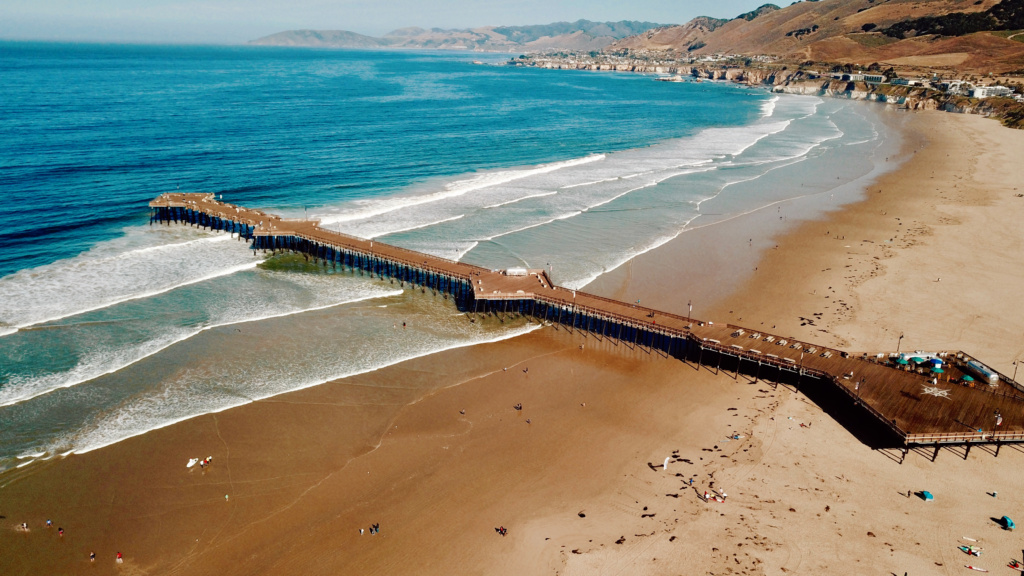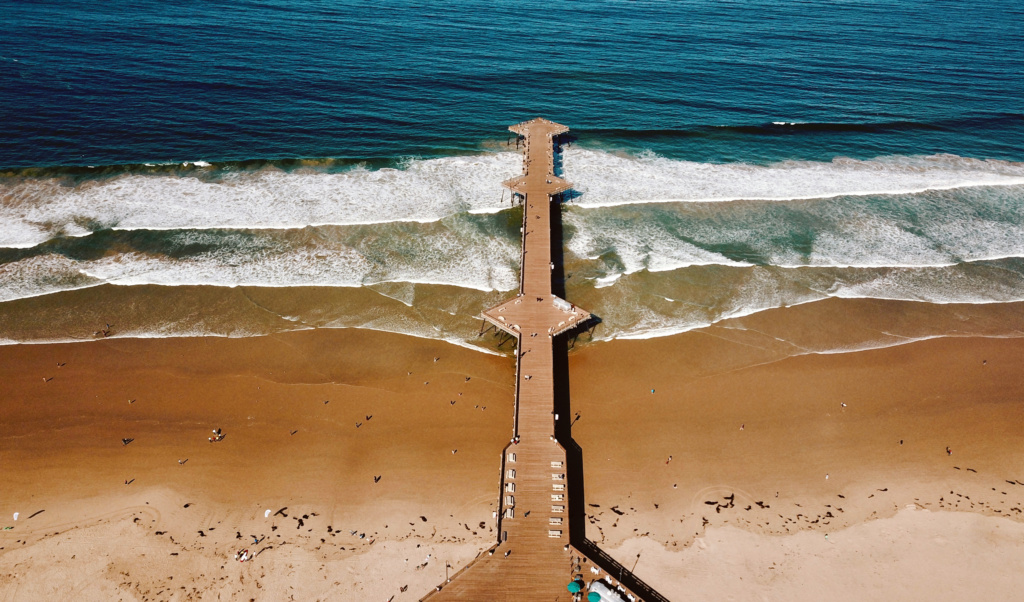 There's a bunch of airstreams on the pier that double as restaurants, shops or bars. The image of airstream-occupied pier is utterly unique to Pimso Beach.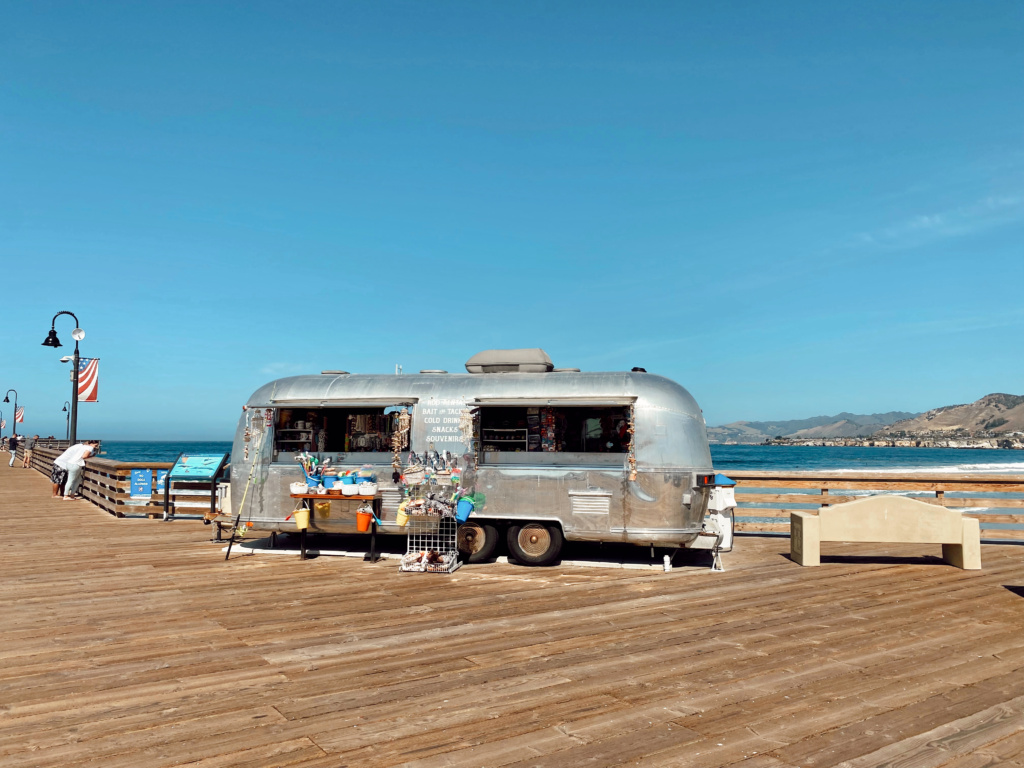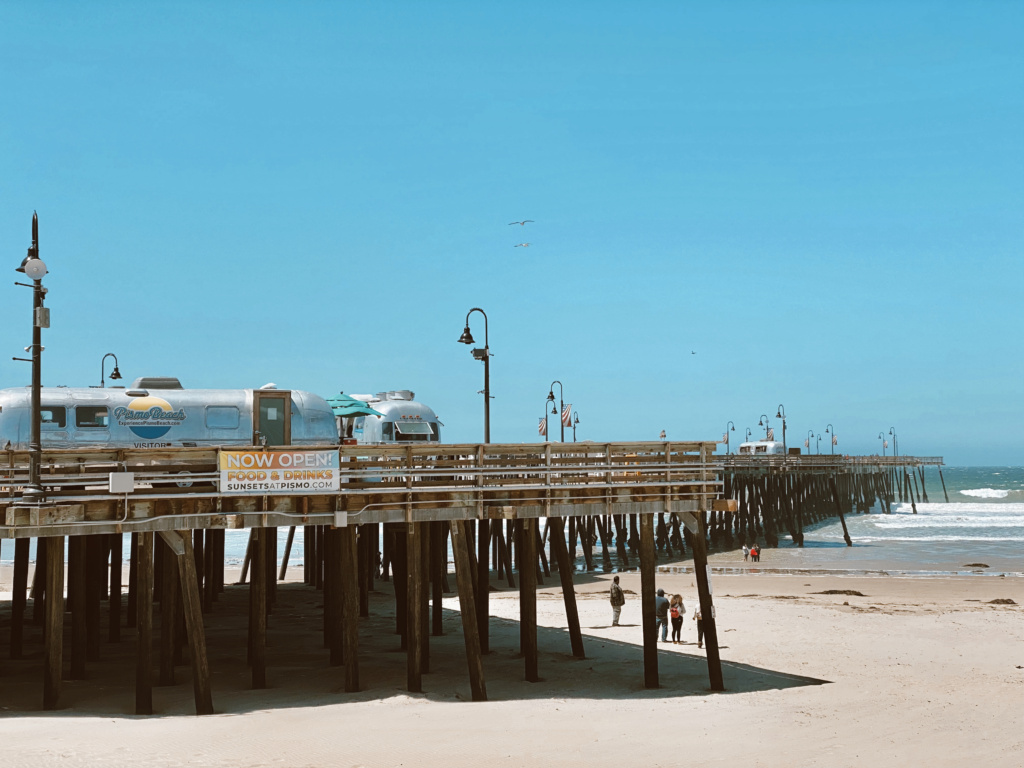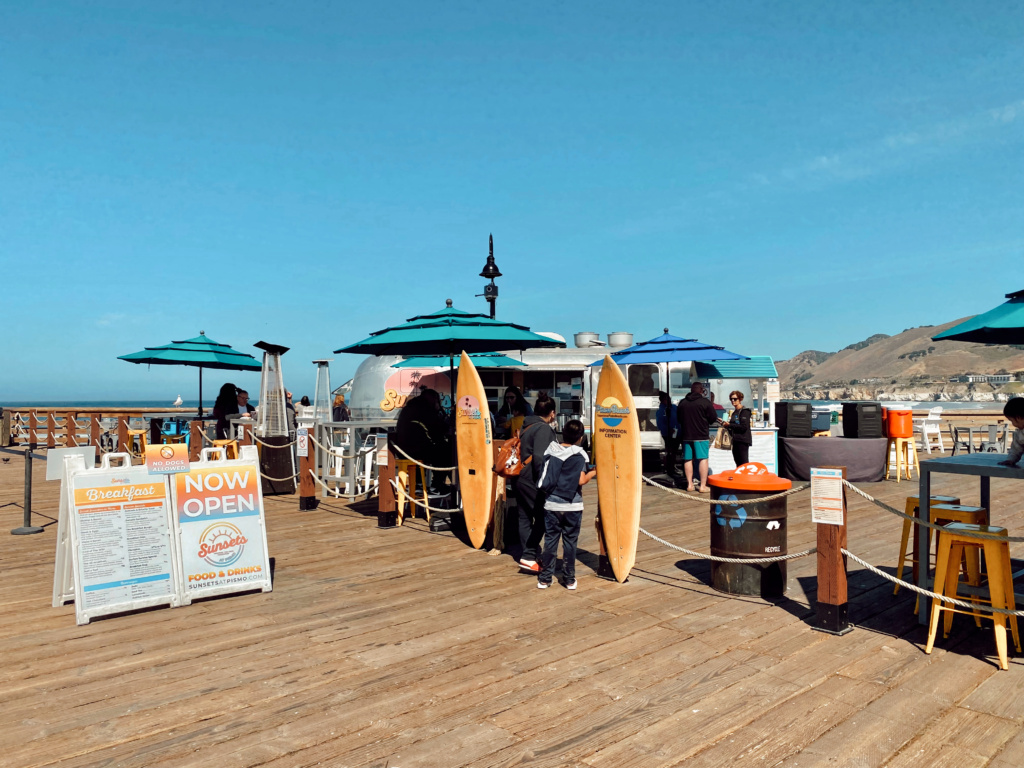 And of course, the Pier is where you'll find the famous Pismo Beach Sign. It's a classic! The best time of day to visit the sign for photos is the morning before crowds come.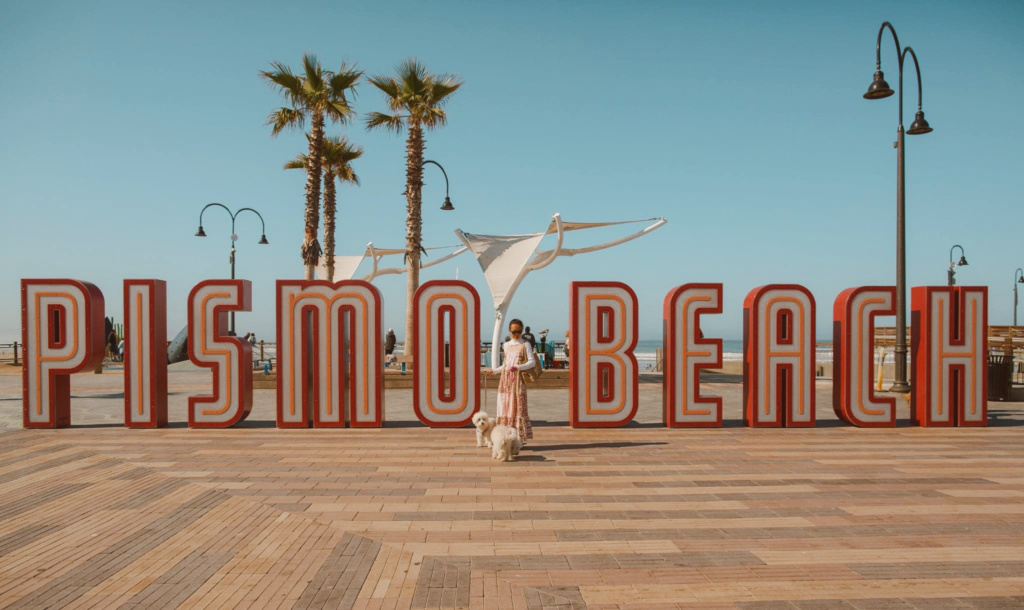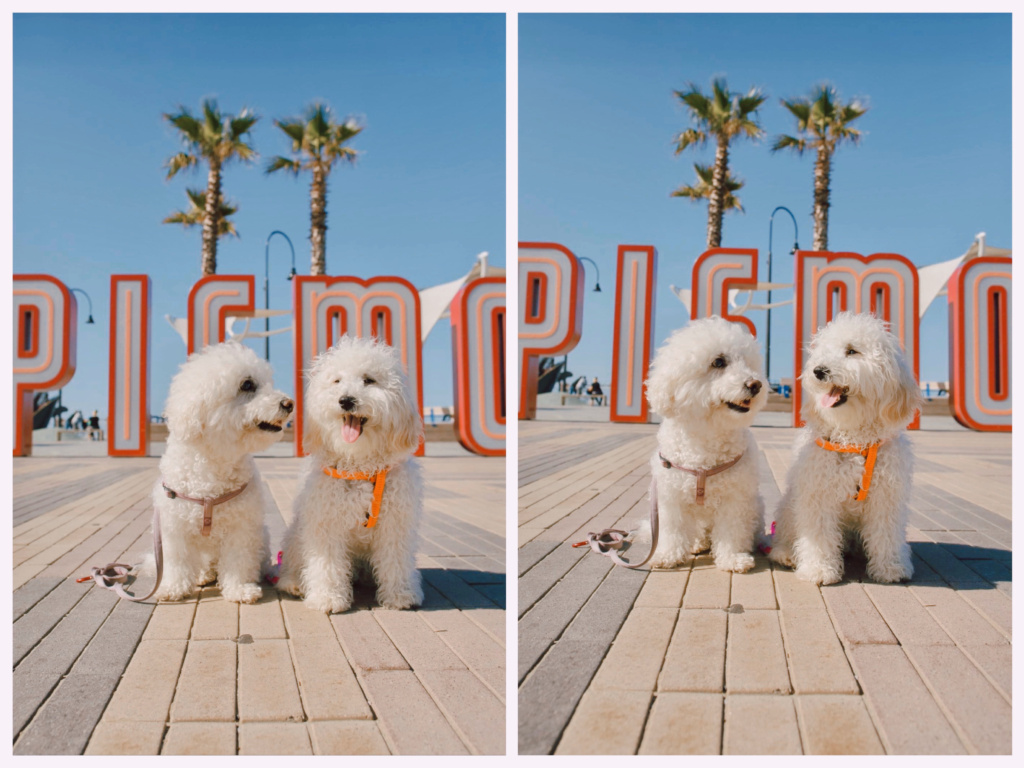 If you visit Pismo Beach, make sure to walk the pier or stroll down the beach for one of the most scenic sunset spots in California.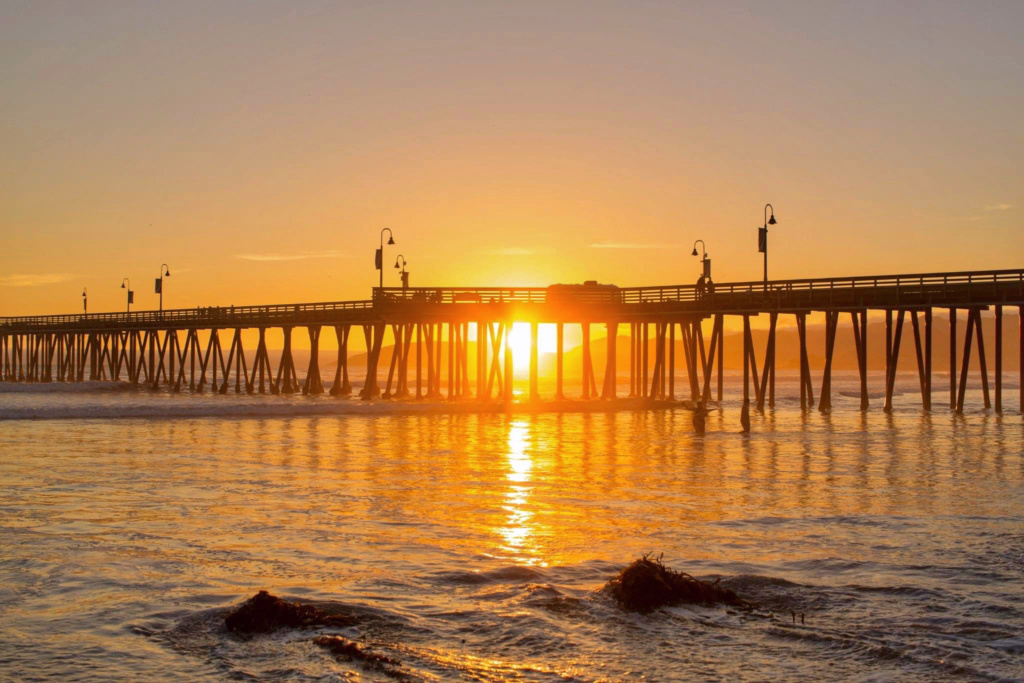 3. Relax at the Beach
With 17 miles of beach, Pismo State Beach is the ideal destination if you want to swim, surf, sunbathe, or just stroll the sand.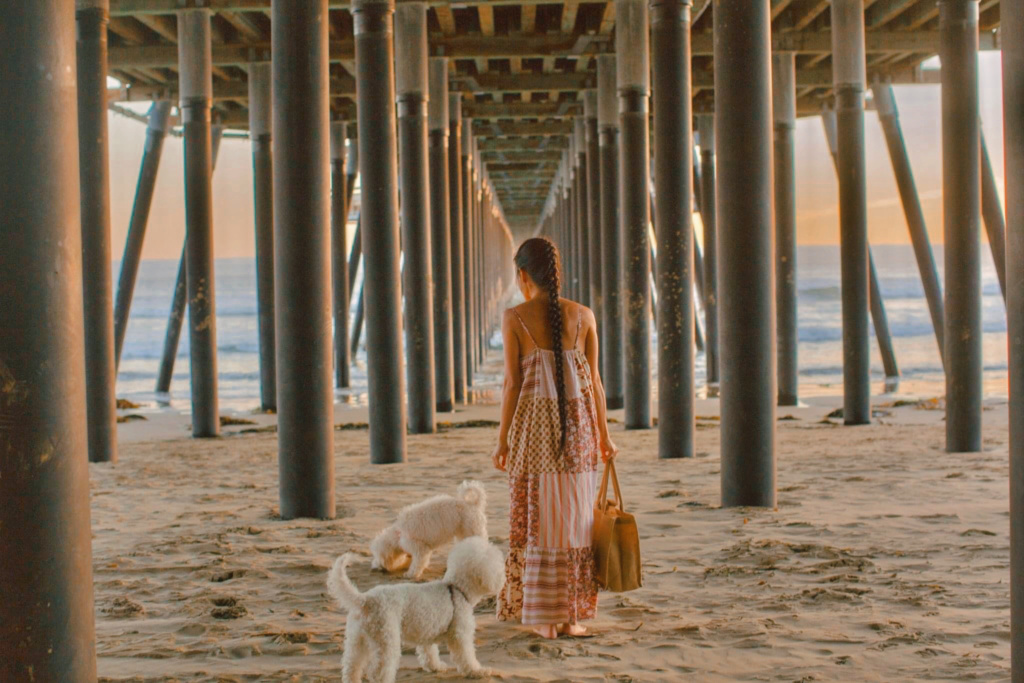 We walked along the beach during sunset and the light looked ethereal especially the moment when the sun just went under the pier. It's only a few steps from our hotel to the beach where we can watch sunrise and sunset everyday while our fur babies have so much fun on the sand.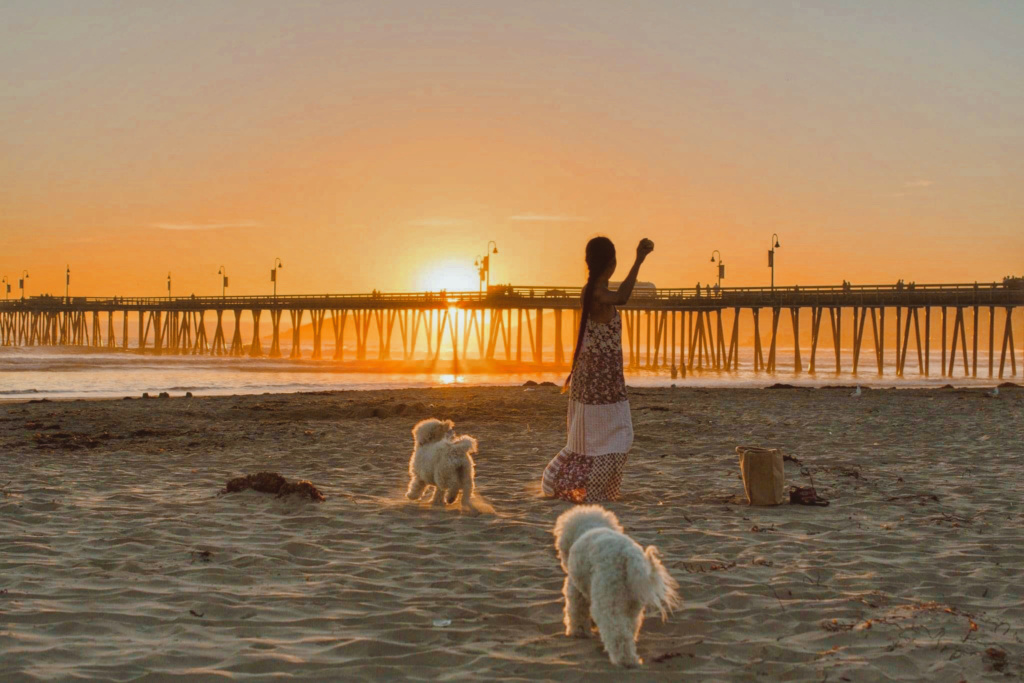 4. Go Hiking At Pismo Preserve
Located just off California's scenic Highway 101, access off Mattie Road is Pismo Preserve. The 900-acre conservancy is a picturesque stretch of land that sits just above California's Pismo Beach and offers 11 miles of trails that wind through woodlands and bluffs, providing excellent views of the Pacific Ocean. The 2-mile Lone Oak Trail offers scenic views and good for all skill levels.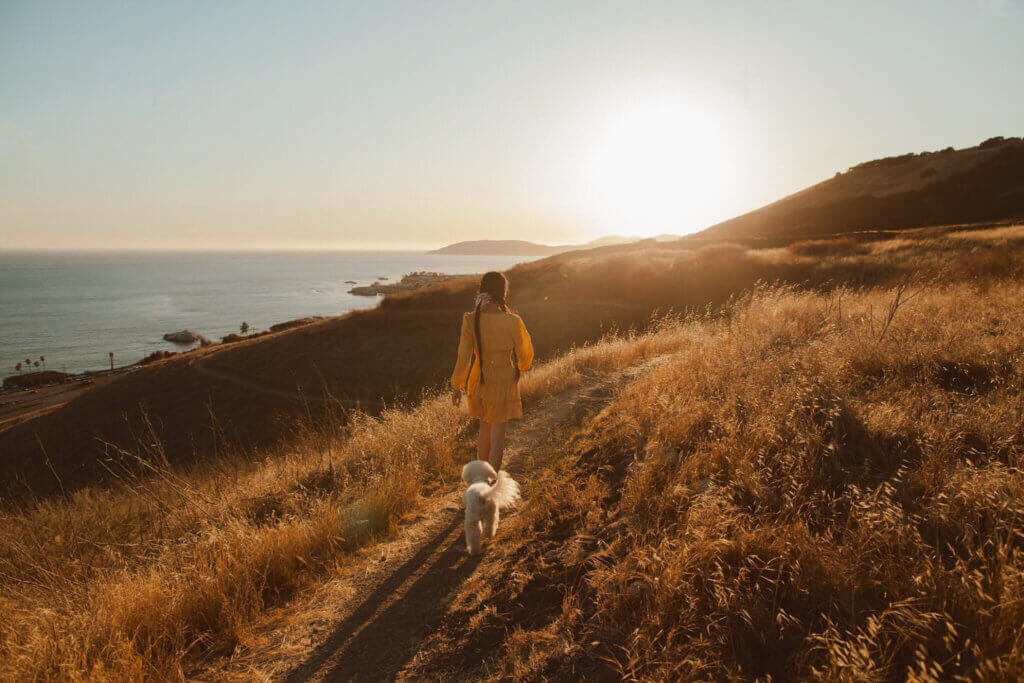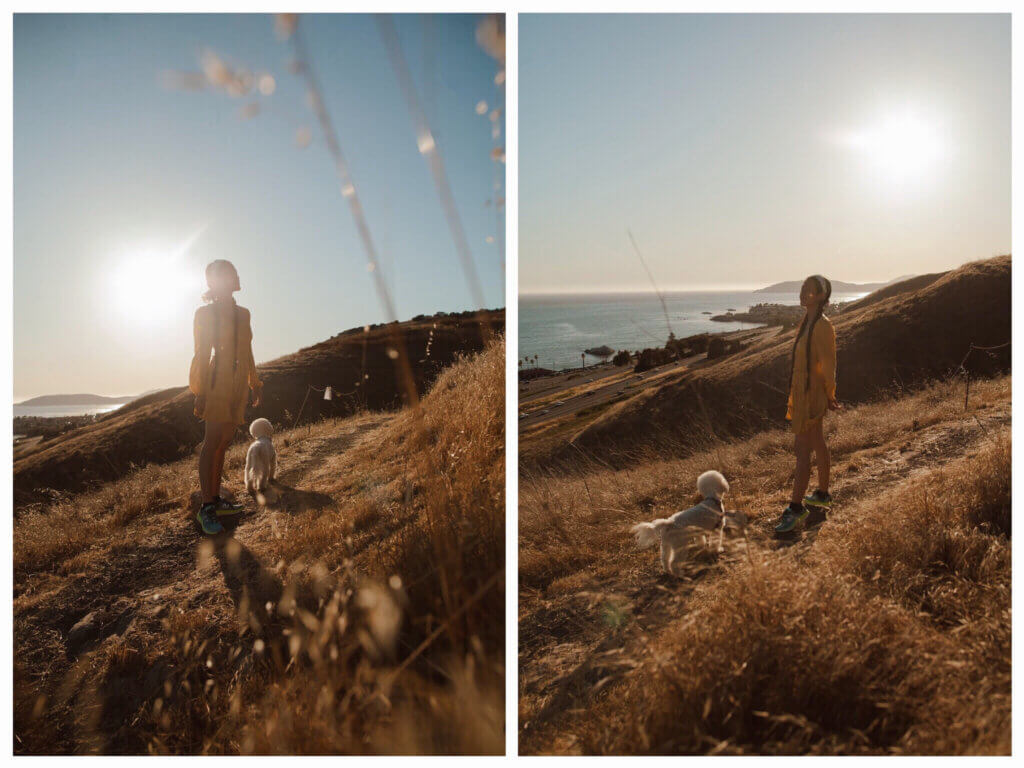 The Lone Oak is a tree that sprouted from a stone bluff above the Pacific Ocean hundreds of years ago. With her large branches and twisted roots, the coast live oak quickly become an icon of Pismo Preserve.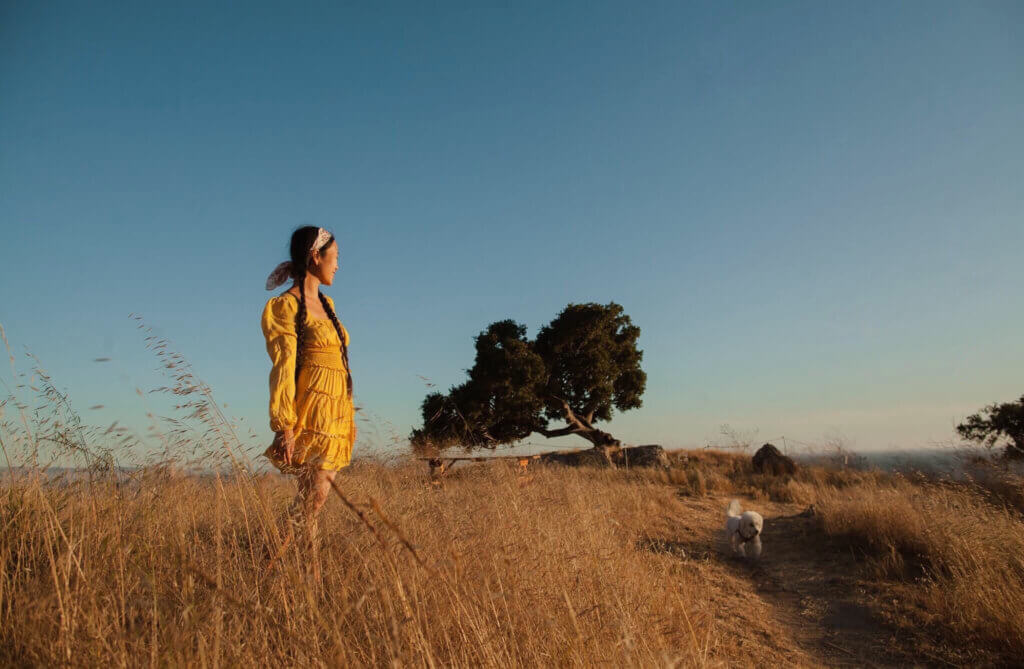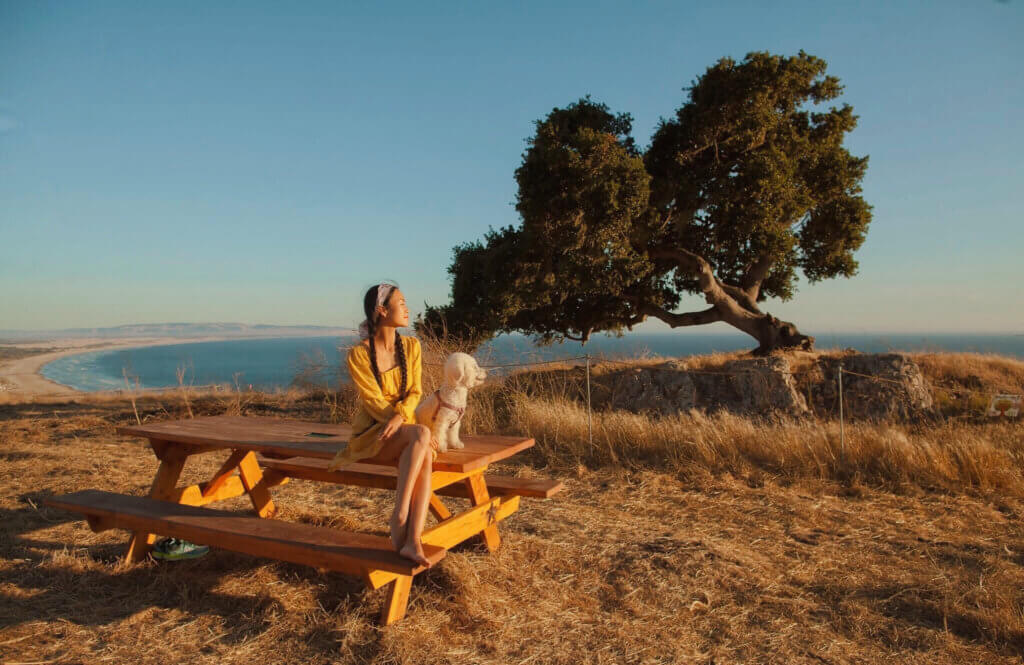 5. Visit Los Osos Valley
Located along the ocean, just south of Morro Bay, Los Osos is a convenient add-on activity for your Pismo Beach itinerary. It's only a 30 minute drive from Pismo Beach. Los Osos lies along Estero Bay and is the gateway to Montaña de Oro State Park, one of the most beautiful oceanside parks in California. If you enjoy hiking, water activities, bird watching, and other outdoor adventures, this lovely area of Central California is the perfect place!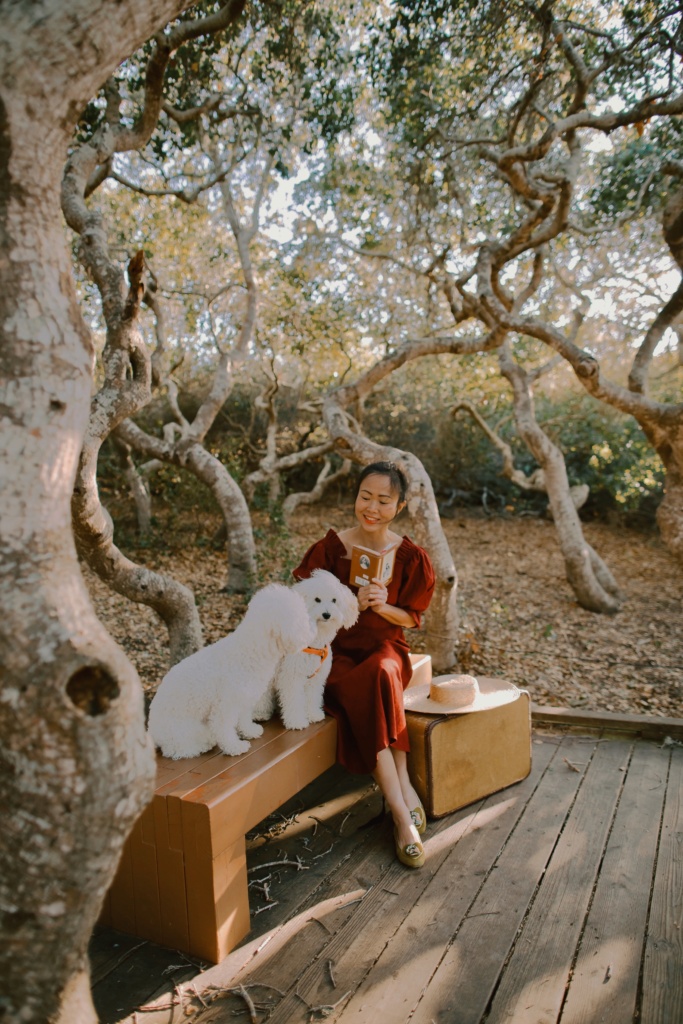 Looking for a unique hike? Walk among fairytale beauties at the Elfin Forest. The 90-acre El Moro Elfin Forest in Los Osos makes for a delightful walk through the area's flora, including the pygmy live oaks for which the forest is named.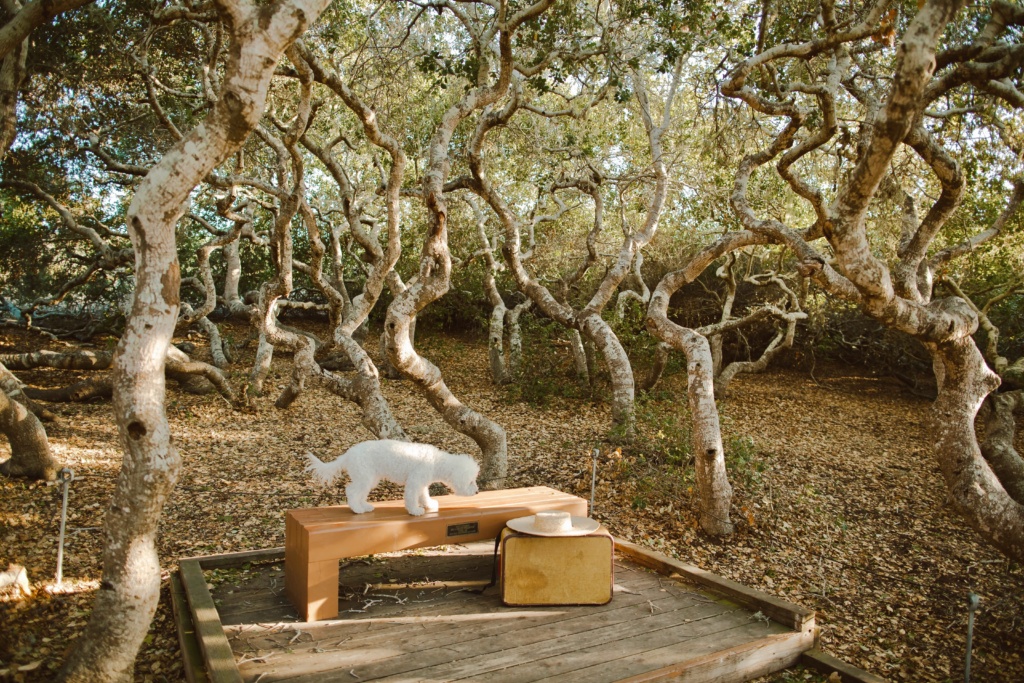 A one-mile boardwalk leads visitors between the oaks and includes multiple trailheads. Apart from the oaks, you will see other flora along the trail, from chaparral to manzanita. The trail offers lovely views of the estuary and the coastline. While the main boardwalk trail is about one mile long, there are various little spurs that lead to viewpoints. And do not miss the beautiful oak grove, where a bench allows you to sit and enjoy a quiet moment amongst the trees.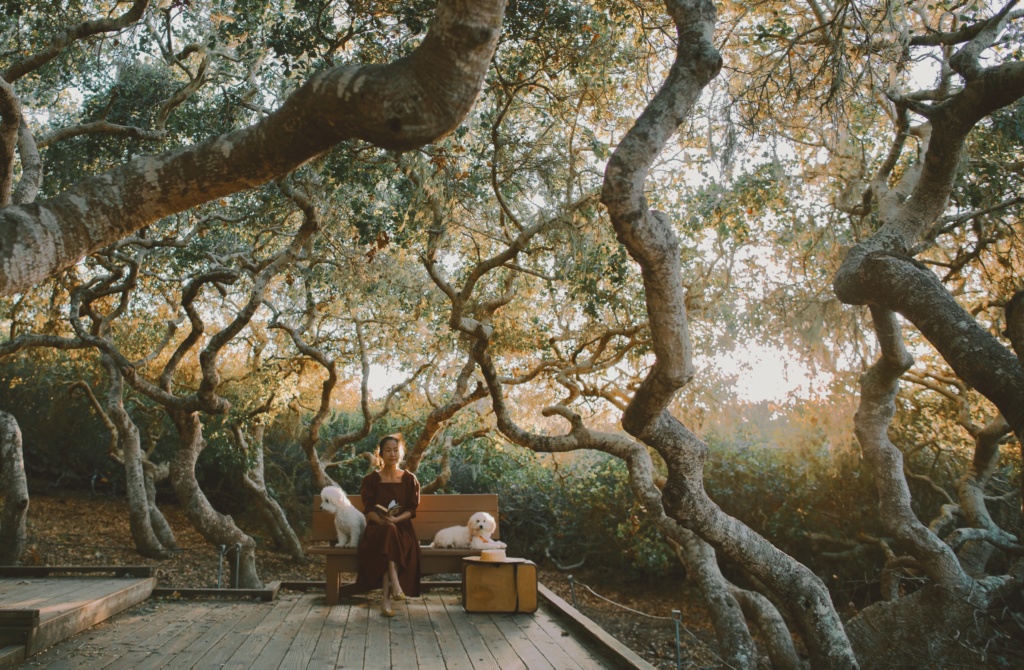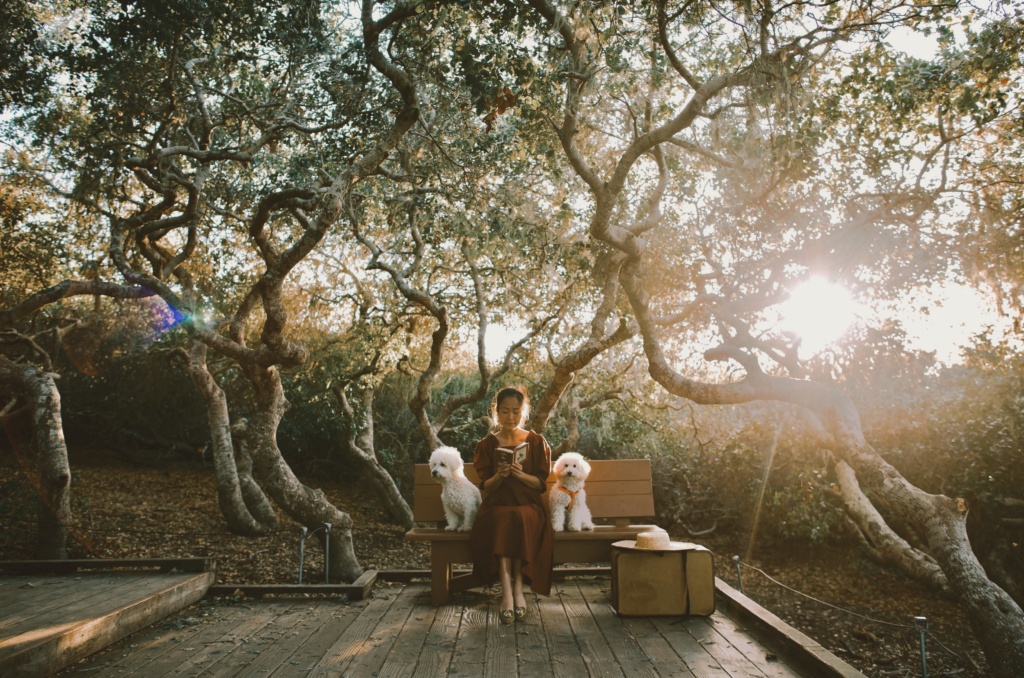 6. If You've Got More Time
There's plenty to do in Pismo Beach over the course of a weekend, but if you have more time, consider venturing out a bit farther. Just 30 minutes outside of Pismo is the Morro Bay.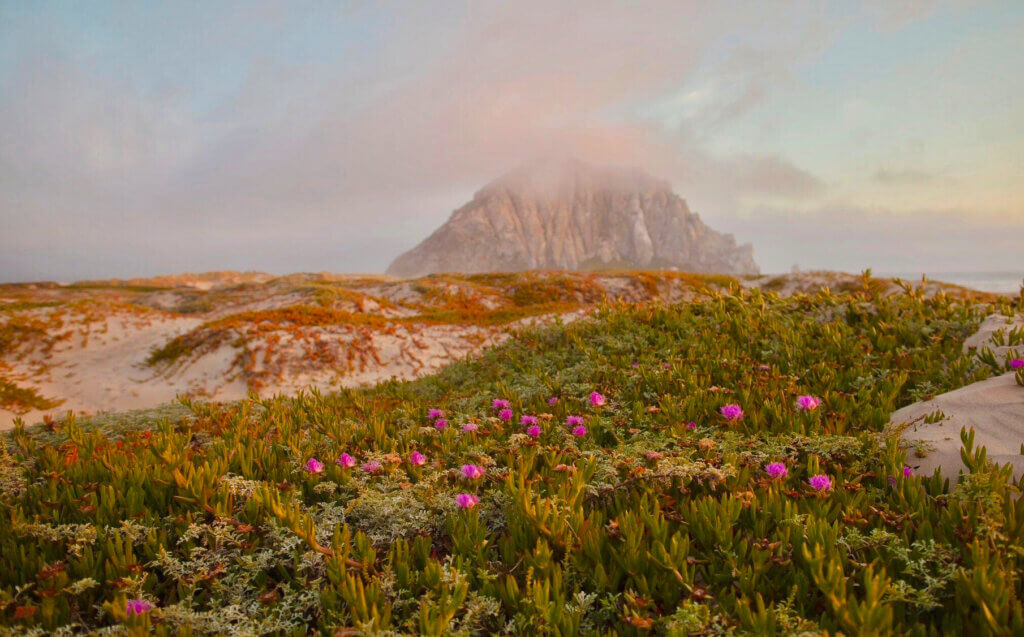 Morro Bay is a little gem that's different from other beach towns in the west coast. It is a foggy, temperate beach town with more Eucalyptus trees than palm trees and a quiet quirkiness. This town reminds me so much of Byron Bay.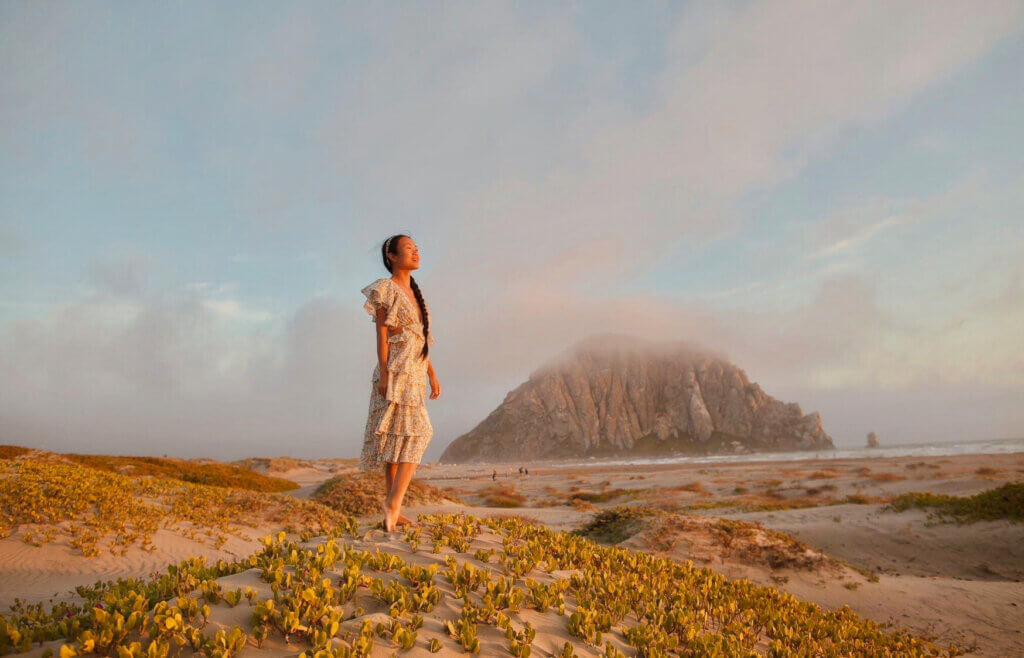 Morro Bay is unique because of one feature: Morro Rock, a 581 foot (177 m) volcanic plug (landform created when magma hardens within a vent on an active volcano). A causeway (or sand spit) connects it to the shore.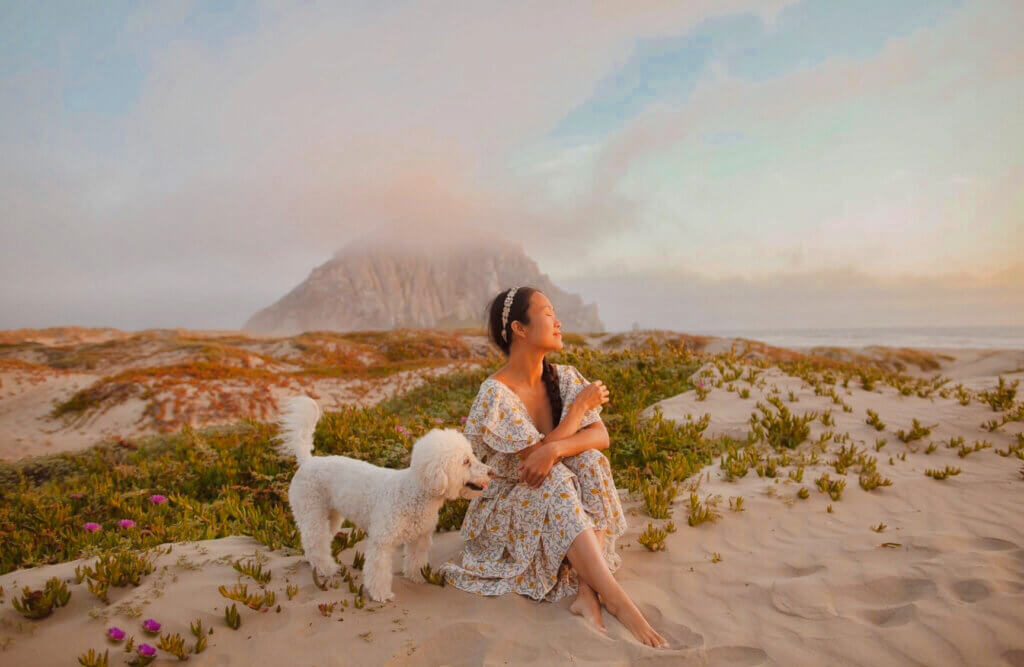 It is the perfect place to enjoy some relaxing time on the beach. The popular beaches are: Morro Sand Dunes, Morro Rock Beach, Morro Bay State Park Beach, and Morro Strand State Beach.
If an idyllic oceanfront experience, classic beach town vibe, and delicious seaside American cuisine with loads of outdoor activities are what you are afte, Pismo Beach can deliver all! Hope this guide is helpful for you when planning your future Central Coast trip!
Thank you to Vespera Resort on Pismo Beach, Autograph Collection for hosting me during our stay in Pismo Beach. As always, thoughts and opinions expressed are entirely my own.