7 Best Activities at LEGOLAND® California for Toddlers
When we planned our recent trip to LEGOLAND with our 3-year-old niece, we were worried that there wouldn't be much for her to do. The theme park is known for being a great place to bring younger kids (5+), but what about toddlers? However, we were pleasantly surprised to find that there was plenty to keep our niece entertained during this trip. So, is LEGOLAND worth it with toddlers? Absolutely!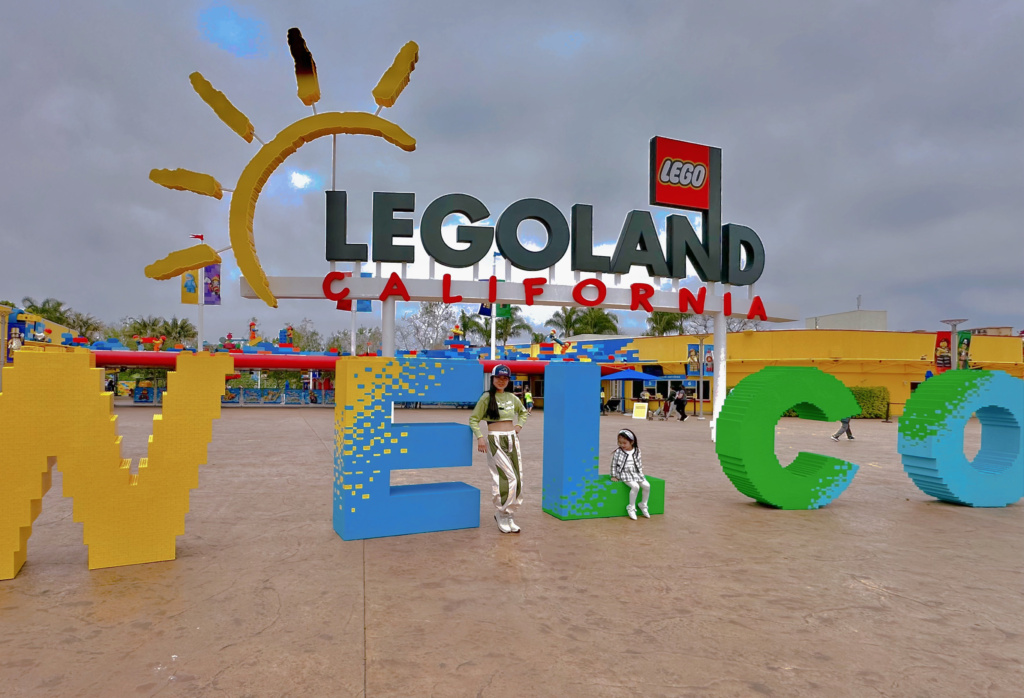 One of the first things you might be wondering is which rides at LEGOLAND are good for toddlers. Be sure to measure your child before you go so that you know which rides they will be able to go on. Our niece was 36 inches, which was perfect because there were several rides with a minimum height requirement of 34 inches. In this article is our pick of 7 best activities for toddlers at Legoland California.
CARGO ACE
Cargo Ace helps imaginations soar as children become pilots as they board one of eight airplanes and fly up to six feet into the air!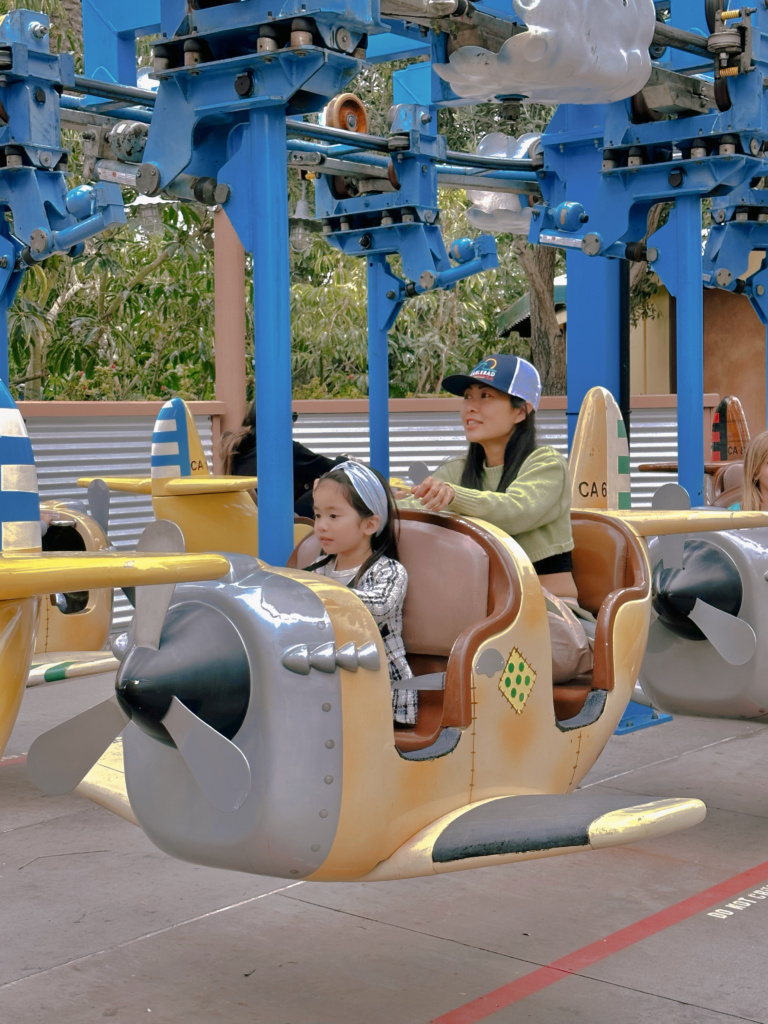 Nyny got to pilot a tiny airplane that goes around a narrow oval. The airplane swings quickly around the curves at each end of the oval! ***Kids 36″ tall and shorter have to ride with an adult.
SKY PATROL
You and your toddler will sit in a helicopter where you can make it (slowly) go up and down and (slowly) spin left or right.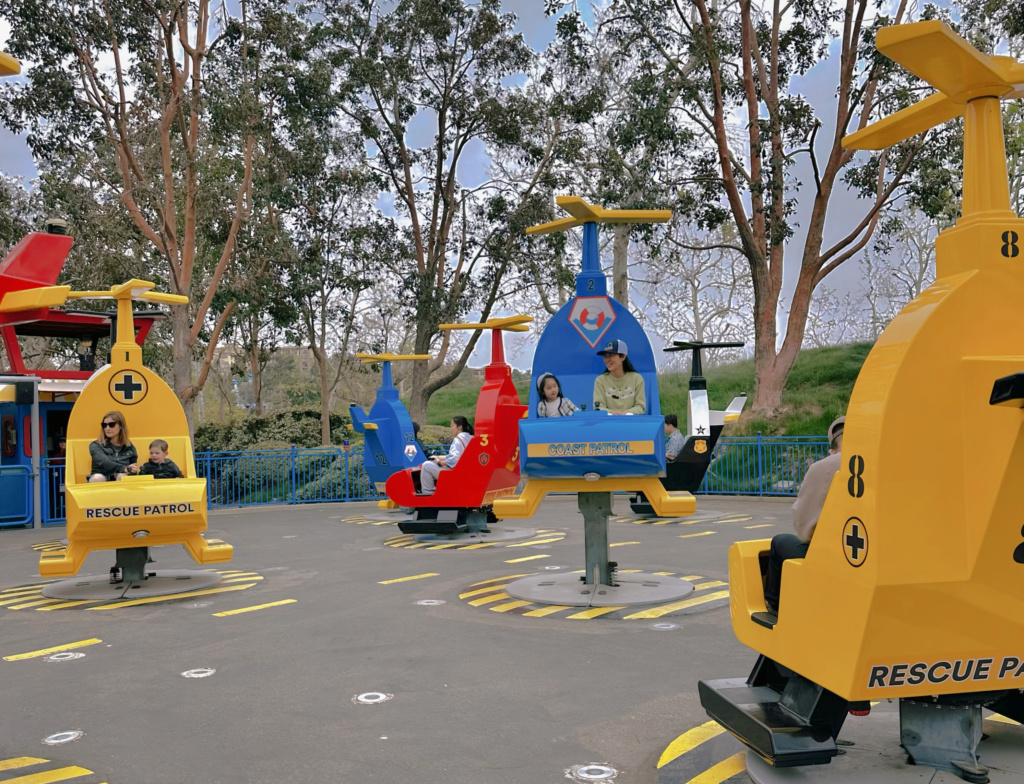 *** Rider between 34″ – 48″ must be accompanied by a responsible rider at least 14 years old.
ROYAL JOUST
This is such a cute fun ride at Legoland. There is a circular track with little horses that take you around. The horses bob up and down. It is a slow ride that most younger kids will love.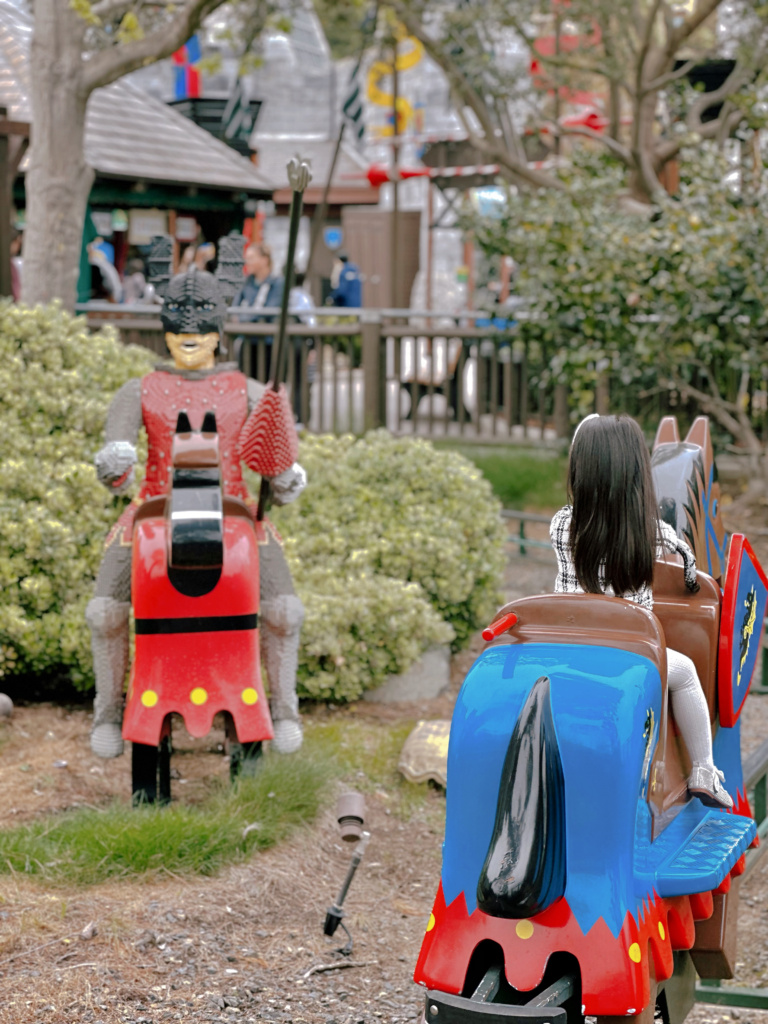 This ride was Nyny's favorite because she could do it all by herself and immersing into a fairytale. As she took a ride on her very own LEGO® horse through a medieval forest during a royal tournament, she experienced other jousting knights and enchanted creatures along the way. ***Minimum rider height 36 inches.
SPLASH BATTLE
We got to navigate the ship-themed vehicles that put us right behind our own water cannon.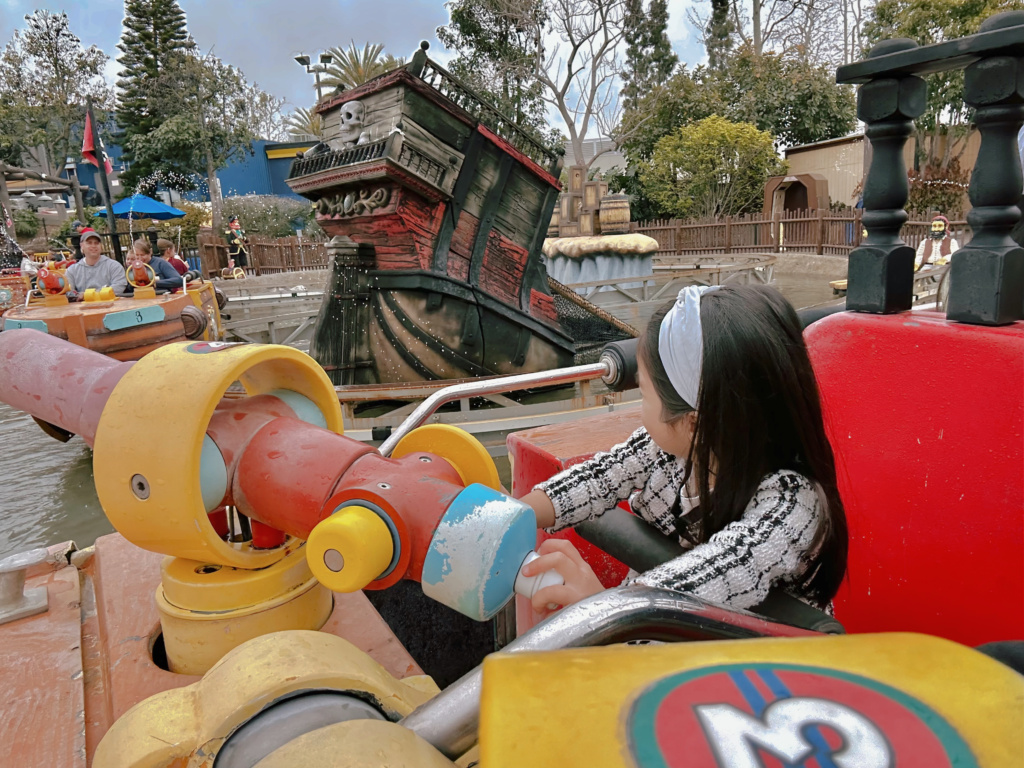 Our task was to aim the cannon at other riders and even spectators and take our best watery shot as we navigated through pirate-infested waters.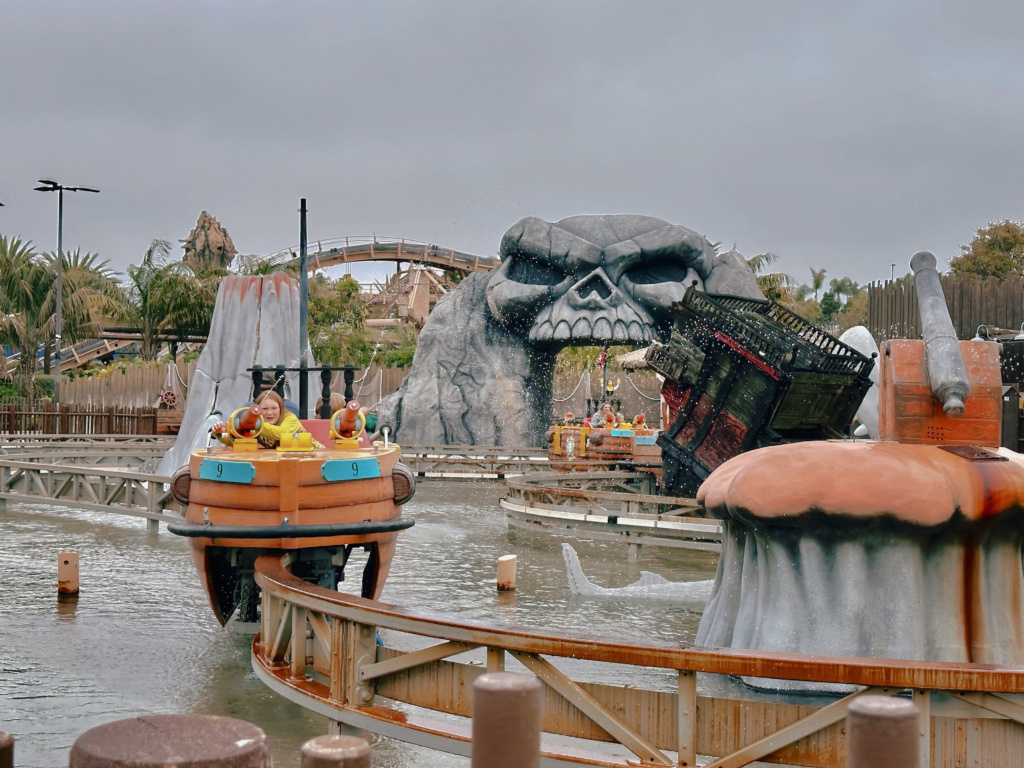 ***Rider must be at least 36″. Rider between 36″ – 44″ must be accompanied by a responsible rider of 44″ or taller and 14 years old.
FUN TOWN AND POLICE/FIRE ACADEMY
Fun Town is a charming city land with a central park area, roads for the kiddos to drive on.The Driving School and the Jr. Driving School are the main attractions in Fun Town. Located in Fun Town is Duplo Playtown, a favorite attraction of toddlers and preschoolers. Kids can build with giant LEGO bricks, explore different buildings that look like they're built with DUPLO bricks, slide down slides, and play pretend.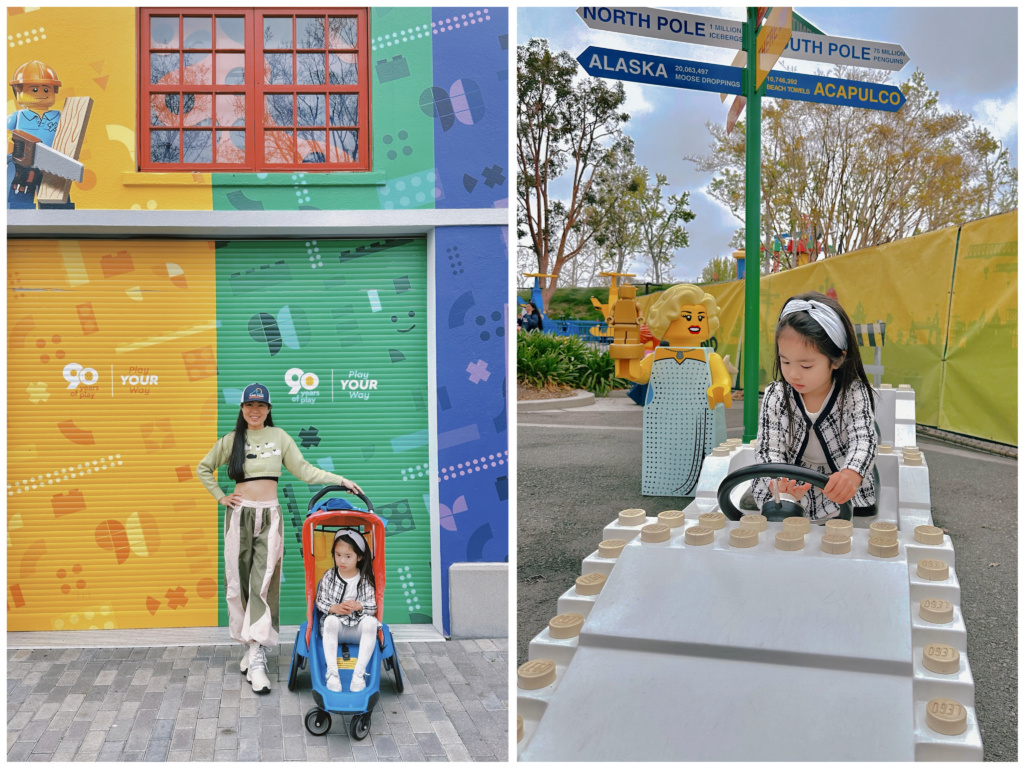 There's also the Fun Town Police & Fire Academy, where you'll work together as a group (four or less), to move your vehicle from one end of the track to another and then pump and spray water to put out a fire. Race your vehicle back to see who makes it back to the start first!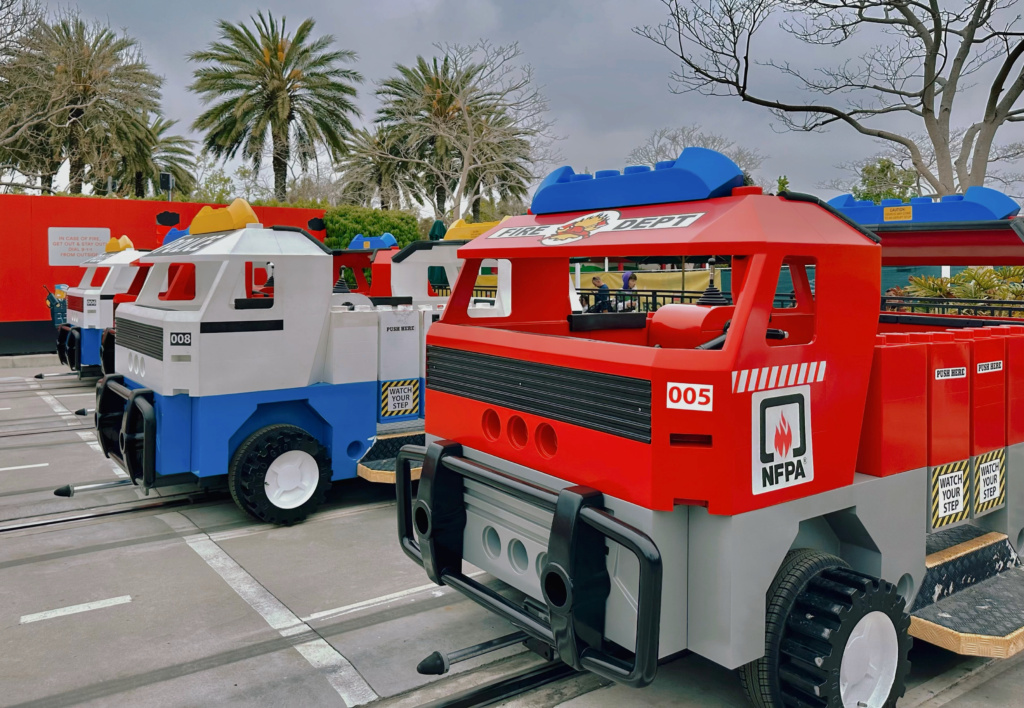 PLAYGROUNDS
In addition to rides, there are also some fun playgrounds that toddlers will love playing at (in fact you might have trouble dragging them away to go on the rides!).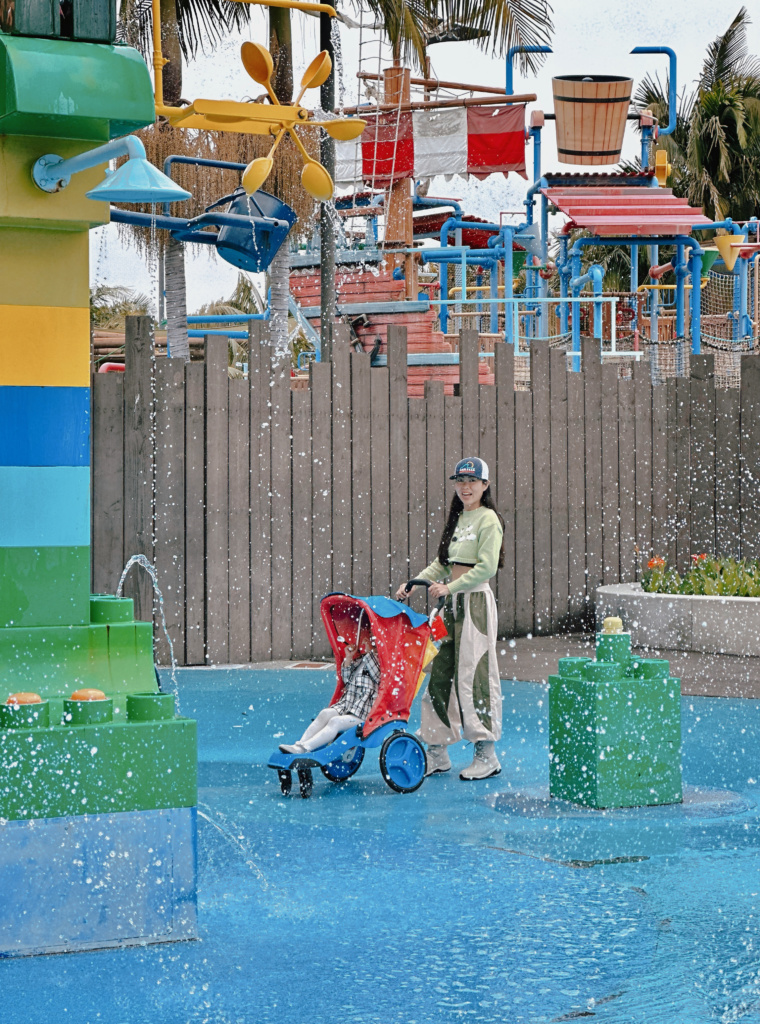 MINILAND USA
Explore famous landmarks built from thousands of LEGOs in Miniland USA. Where else can you see California, Las Vegas, New York City, and Washington D.C. all in one day?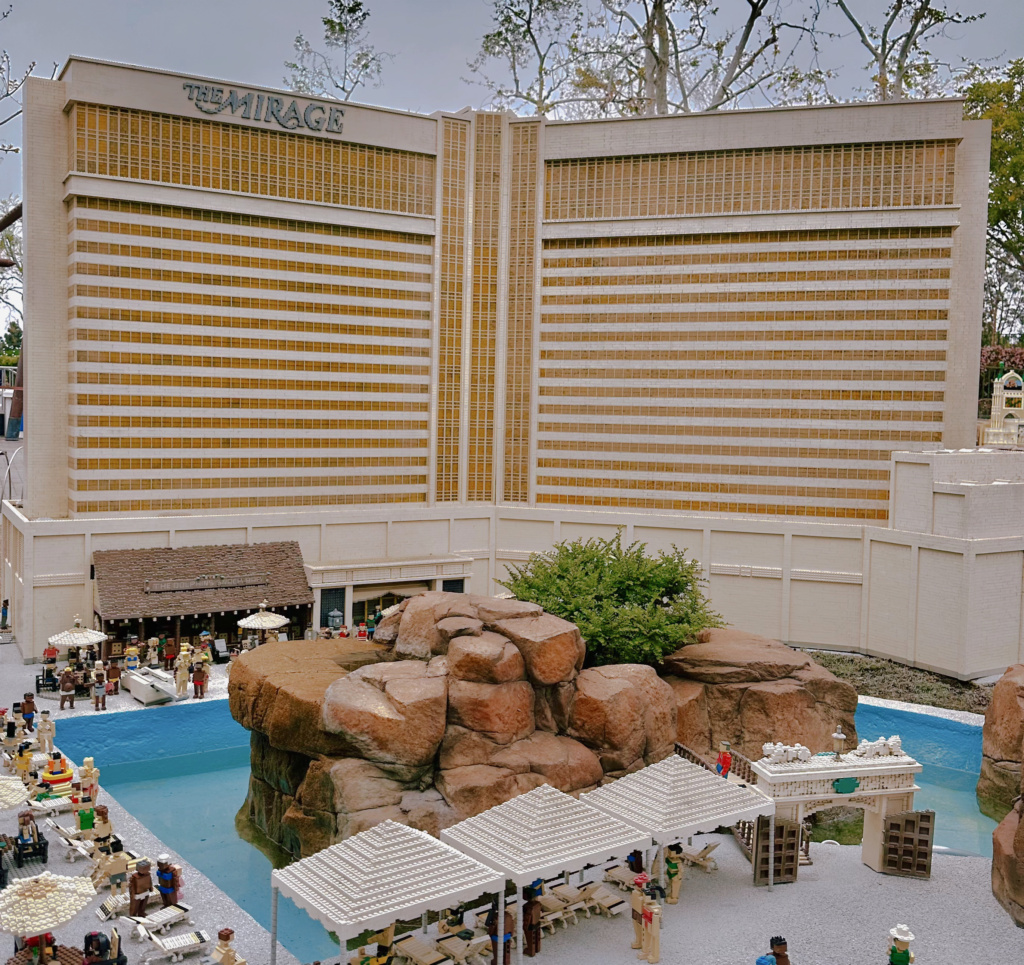 MINILAND USA contains over 32 million LEGO® bricks and amazing scenes from coast to coast! I was amazed by how lifelike all the structures look in Miniland USA. The details are amazing, especially the Strip in Las Vegas. It is like you are overlooking the strip from above with all the exact details from Las Vegas.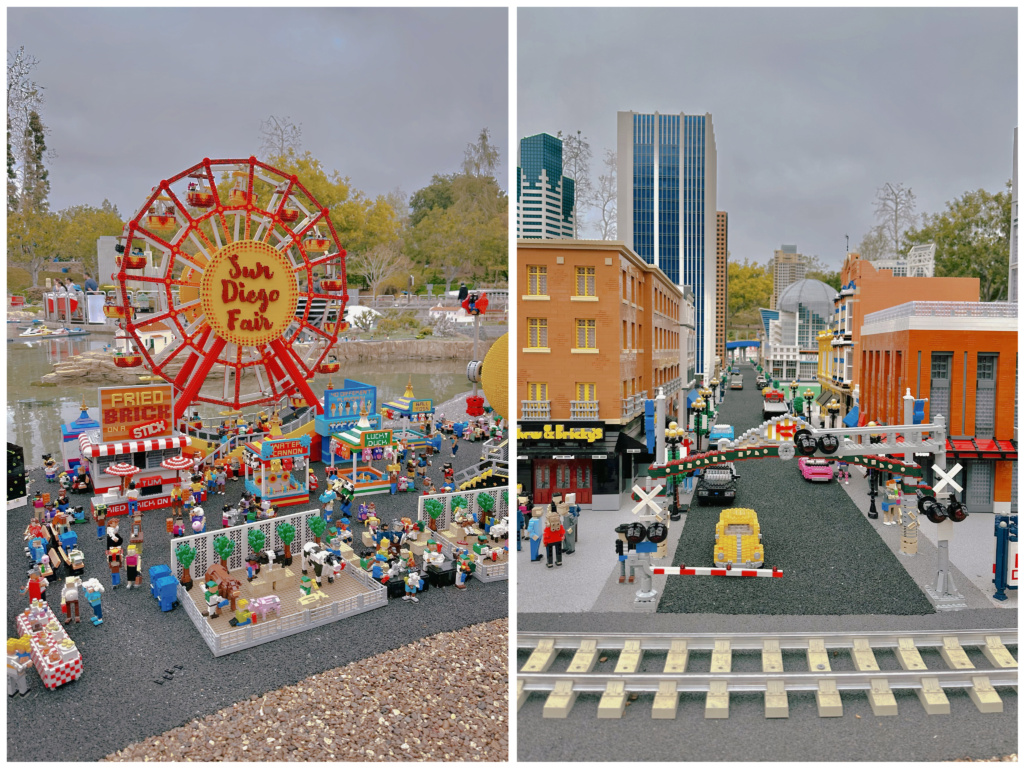 So, at the end of the day, is Legoland good for 3 year olds and toddlers? Absolutely YES! Hopefully, this post gets you excited to ride all the best rides at Legoland California with your toddlers ! Legoland California does an amazing job at keeping things fun for the little ones.
***Thank you to Visit Carlsbad for kindly sponsoring this post. All opinions are 100% honest & completely my own.