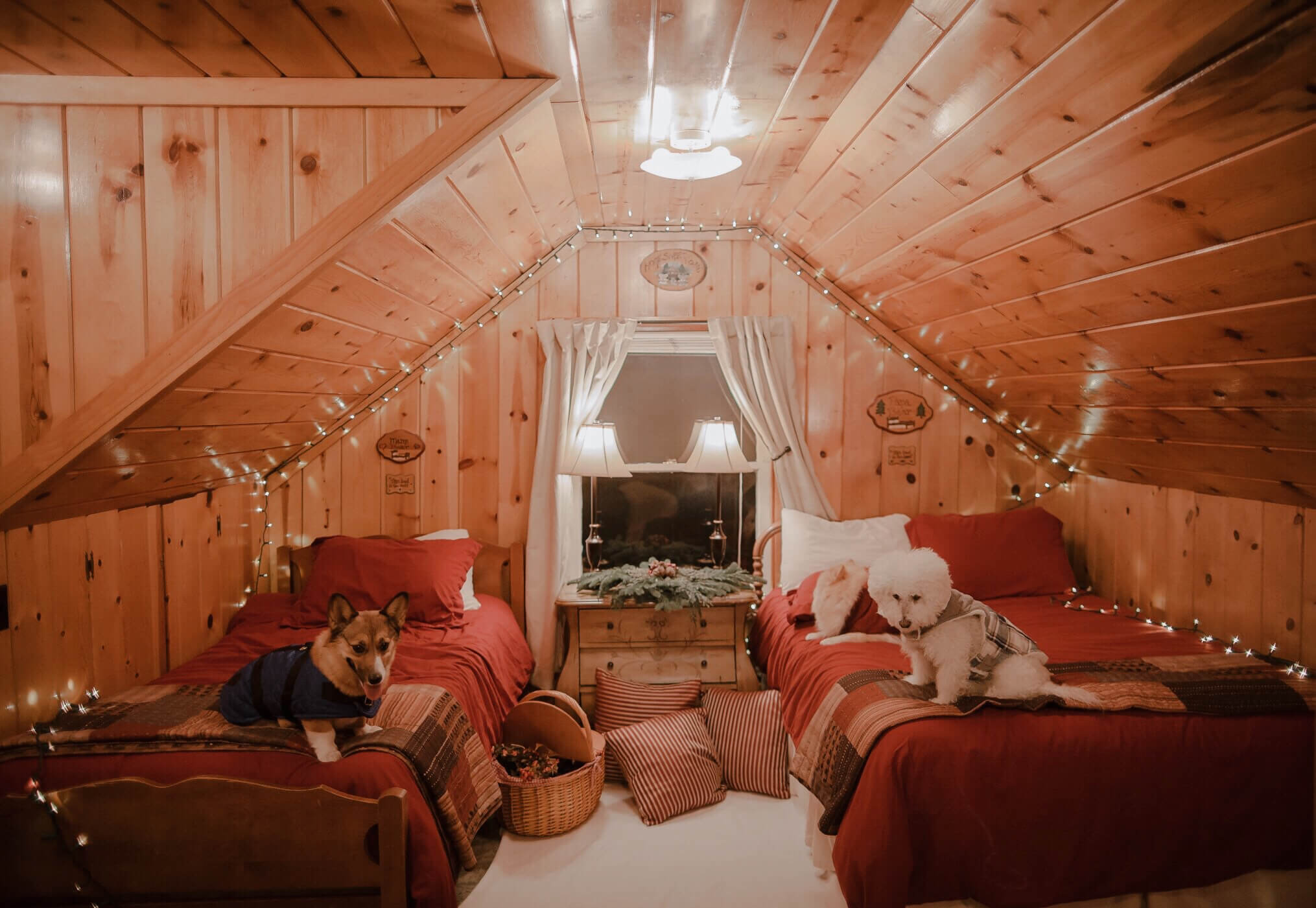 Arrowhead Pine Rose Cabins: The Perfect Winter Wonderland Retreat
One of our family's favorite winter traditions is escaping to a cabin in the woods. What better way to enjoy a snowy vacation than staying in a beautiful log cabin tucked into a winter wonderland; whether you are a couple looking for romantic winter evenings by candlelight or an active family wanting a winter adventure with the children. Many visitors to SoCal might be surprised to know that just a short day-trip from Los Angeles sits a winter wonderland in the San Bernardino mountains – Lake Arrowhead.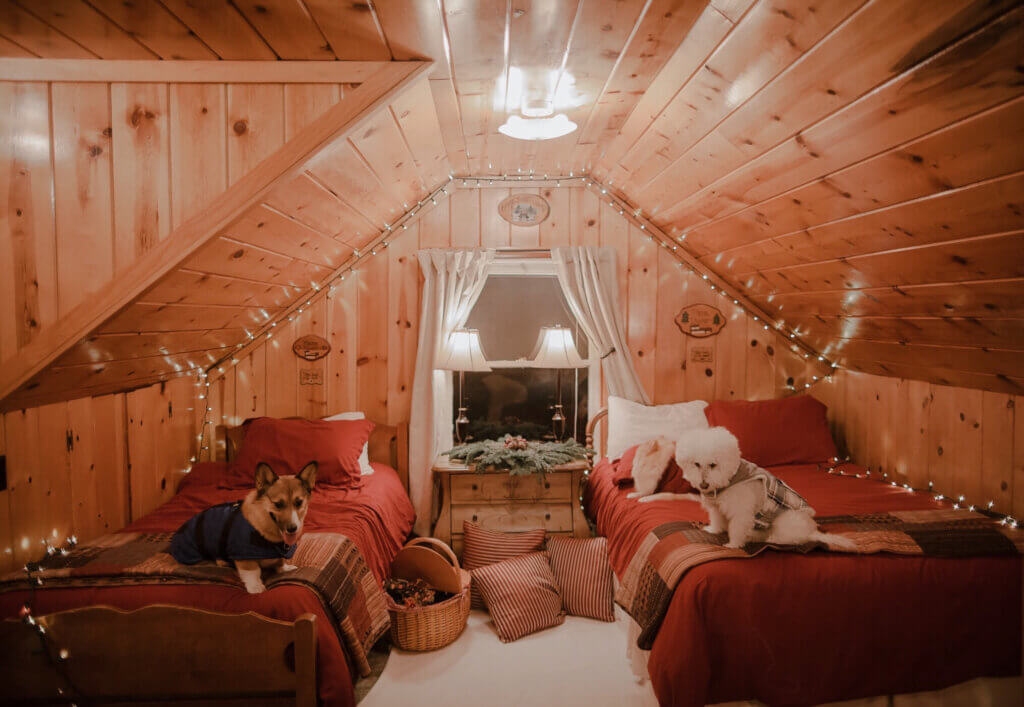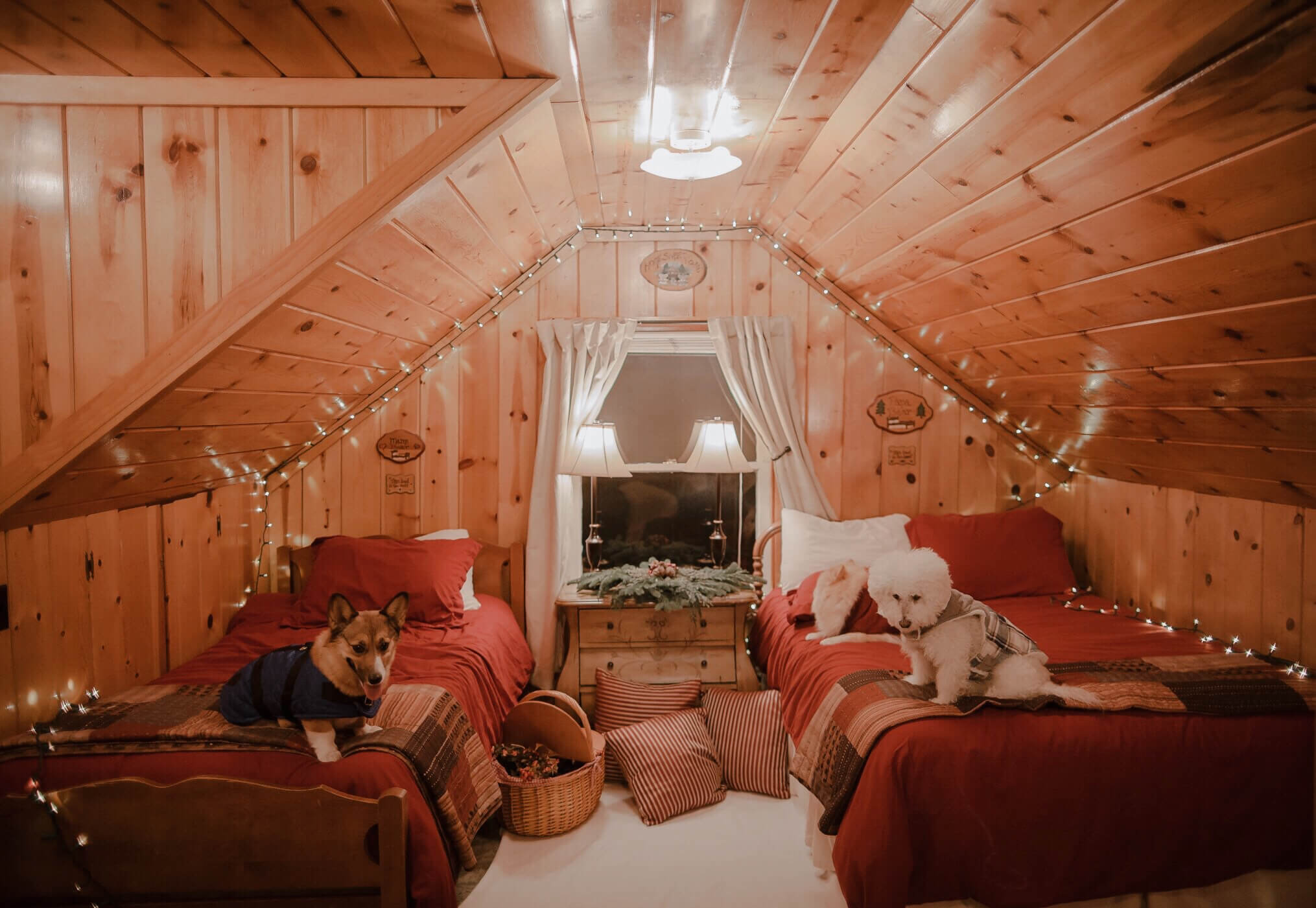 When planning our cabin trip this year, we looked at all sorts of cabins. During our search, we came across this resort called Arrowhead Pine Rose Cabins. What makes Arrowhead Pine Rose Cabins so special? All of the cabins are unique (each cabin is decorated to a specific theme) and are spread out over 6 acres of forest with many streams and ponds. If you are still looking for the perfect winter holiday gift for your loved ones, there is nothing better than surprising your family with a getaway to Pine Rose Cabins. In this blog I will share with you 8 reasons why our family loves Pine Rose Cabins.
1. Holiday Festivities for the Whole Family at Pine Rose Cabins
This resort features 6 forested acres of land, a swimming pool, a Jacuzzi, volleyball courts, ping pong tables, hammocks, log swings, a myriad of outdoor seating areas, a jungle gym, a fire pit (perfect for s'mores!), and, 20 individual cabins ranging in size from studios that sleep 2 to a 7-bedroom lodge that can accommodate 21 guests.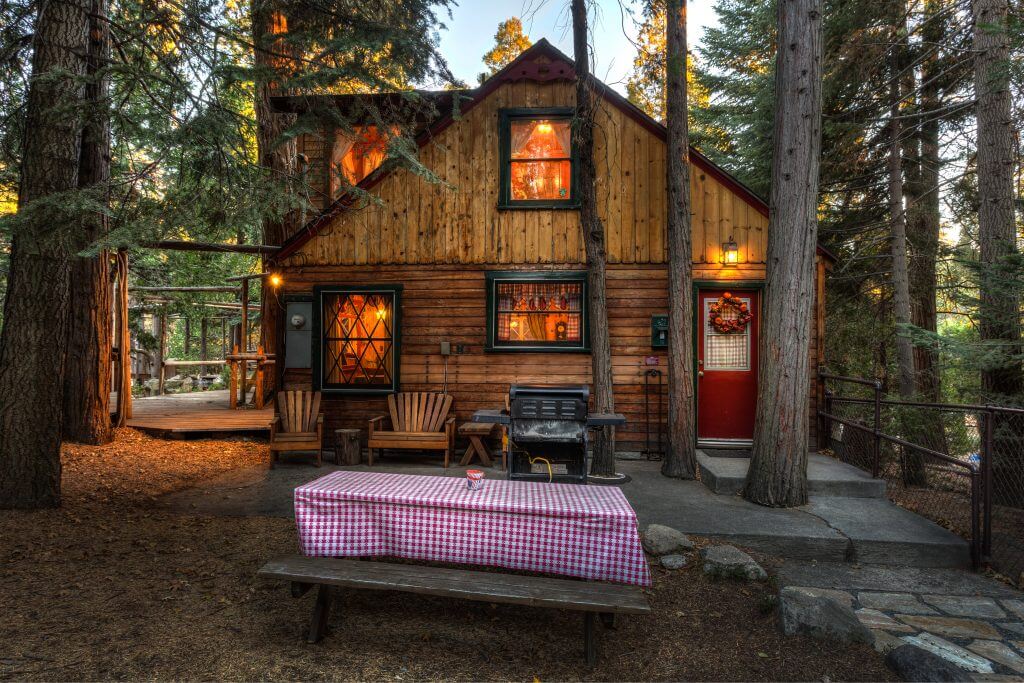 We love Christmas here at Pine Rose! Their charming rustic cabins nestled in a forest setting really got our family into the Christmas spirit. Each of the cabins is decorated for Christmas with its own tree.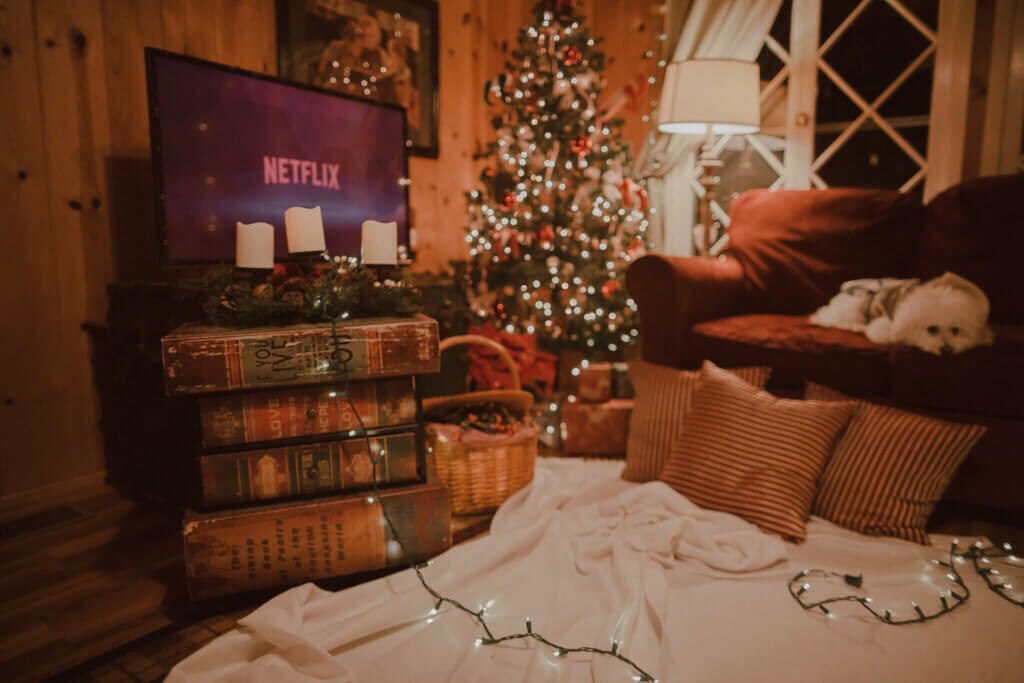 And inside the cabin, there are many activities for your family members: board games, hot tubs, scenic views….We got lucky, and snow fell throughout the time we were there.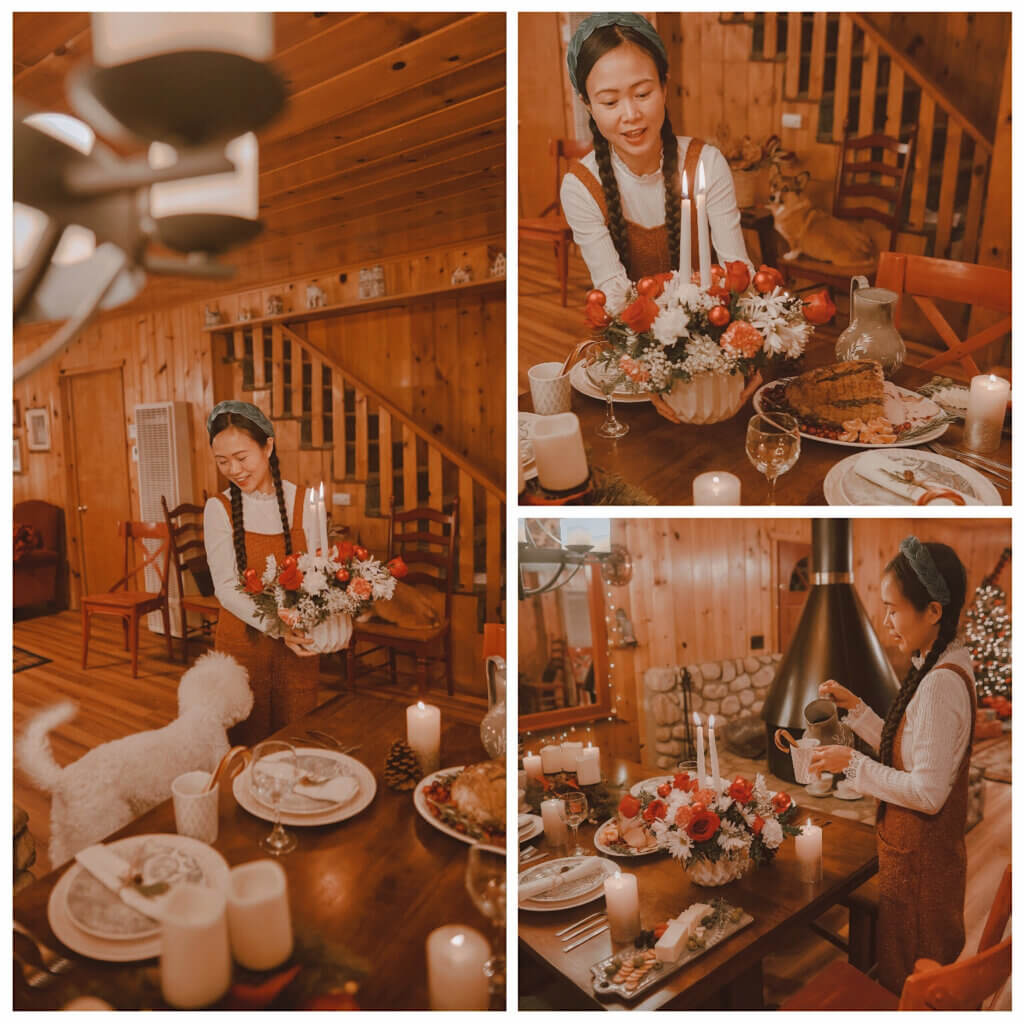 It was beautiful. Spending unplugged nights in this cabin created many opportunities for quality time together. We cooked, we read, and watched our favorite Christmas movies.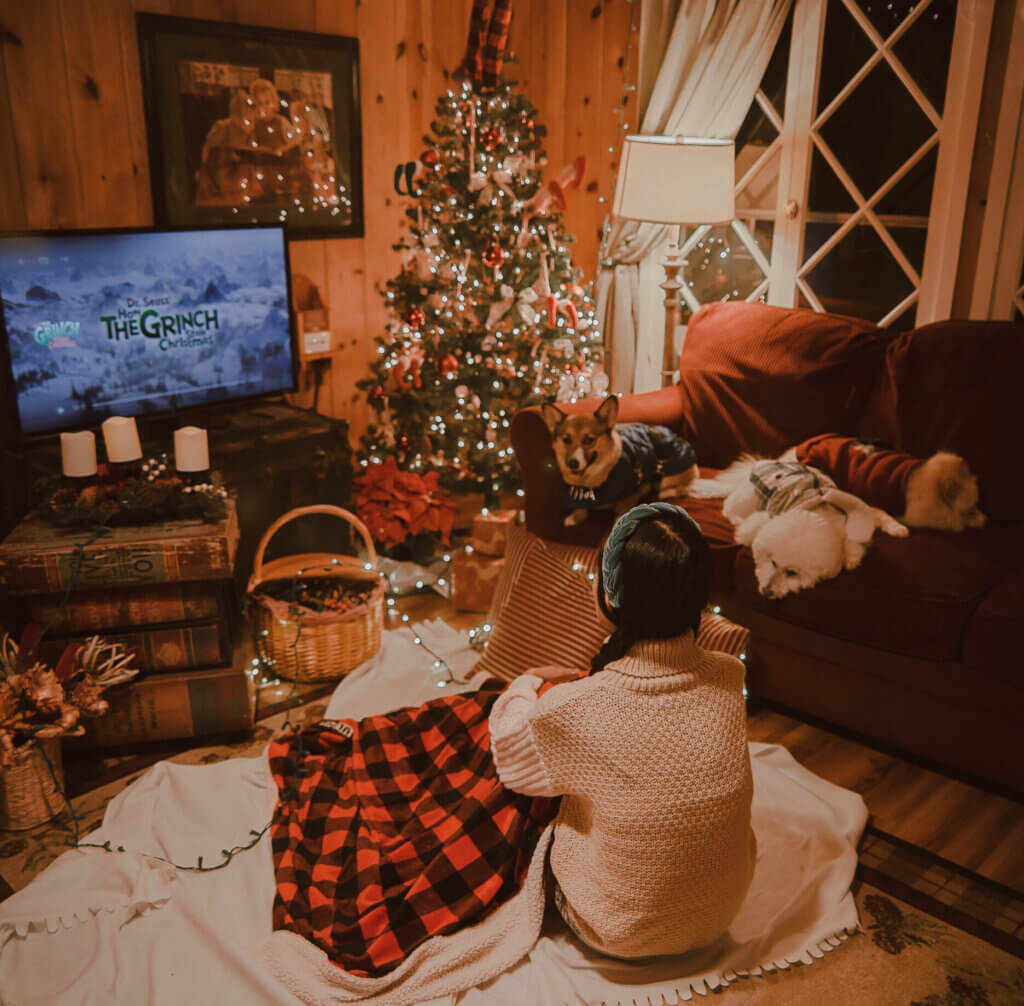 2. A Short Trip from LA to Escape from the Hustle and Bustle of the City!
Only 2-hour drive from LA, it's a perfect winter wonderland in Lake Arrowhead to escape the urban jungle, the traffic jams, the crazy shopping at the malls, social media, and the like. After all of the busy schedules and running around that families do during the holiday season, it's important to take a break. At a cabin you can recharge and reenergize.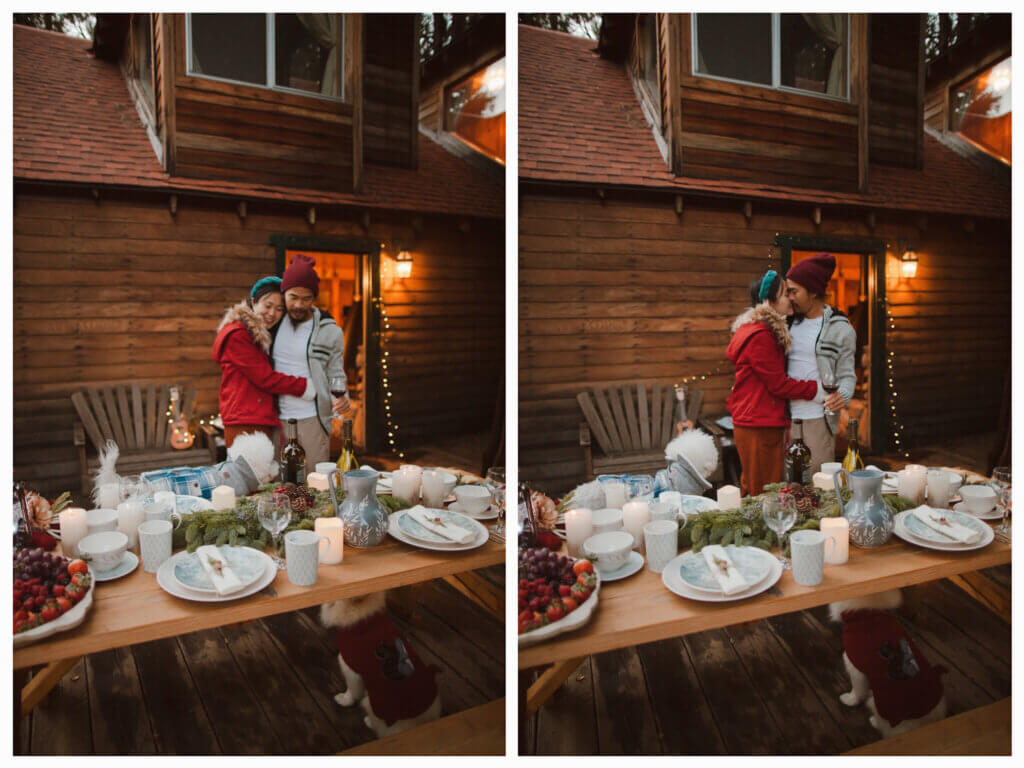 3. Pine Rose Cabins will be Your Home Away from Home!
Finding a home away from home is essential and the best way to travel. And Pine Rose Cabins has everything you need to ensure a most comfortable stay from a comfy living room with a superb view to a fully-equipped kitchen with stove, oven, small fridge, a microwave, and plenty of cookware.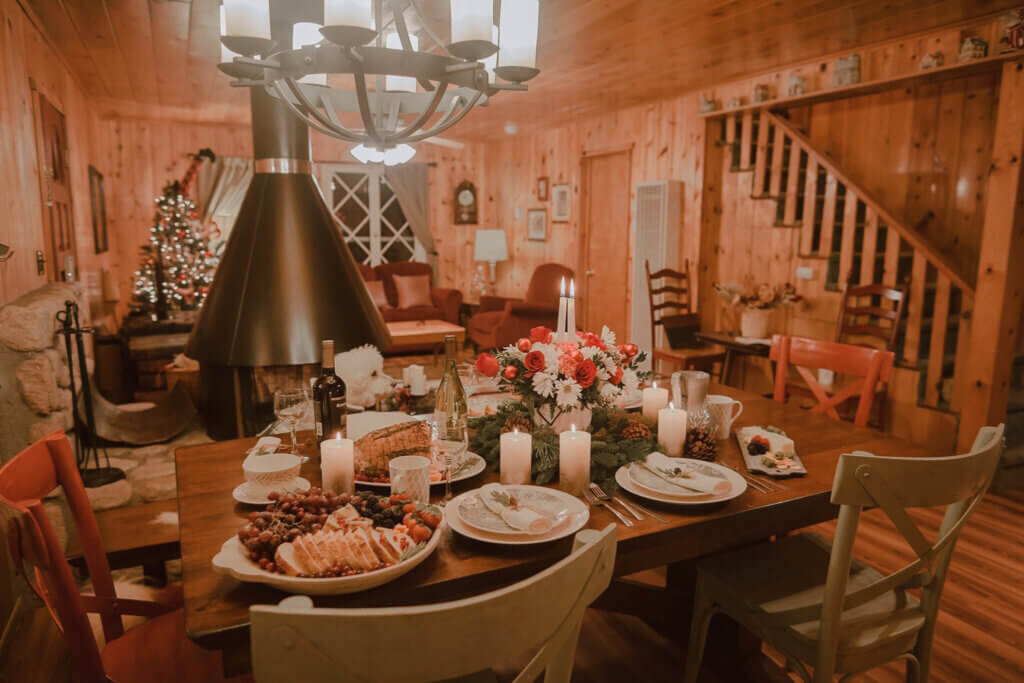 Our cabin is named "Storybook Cottage". It is decorated in the theme of three popular fairy tales; Little Red Riding Hood, Snow White, and Goldilocks and the Three Bears.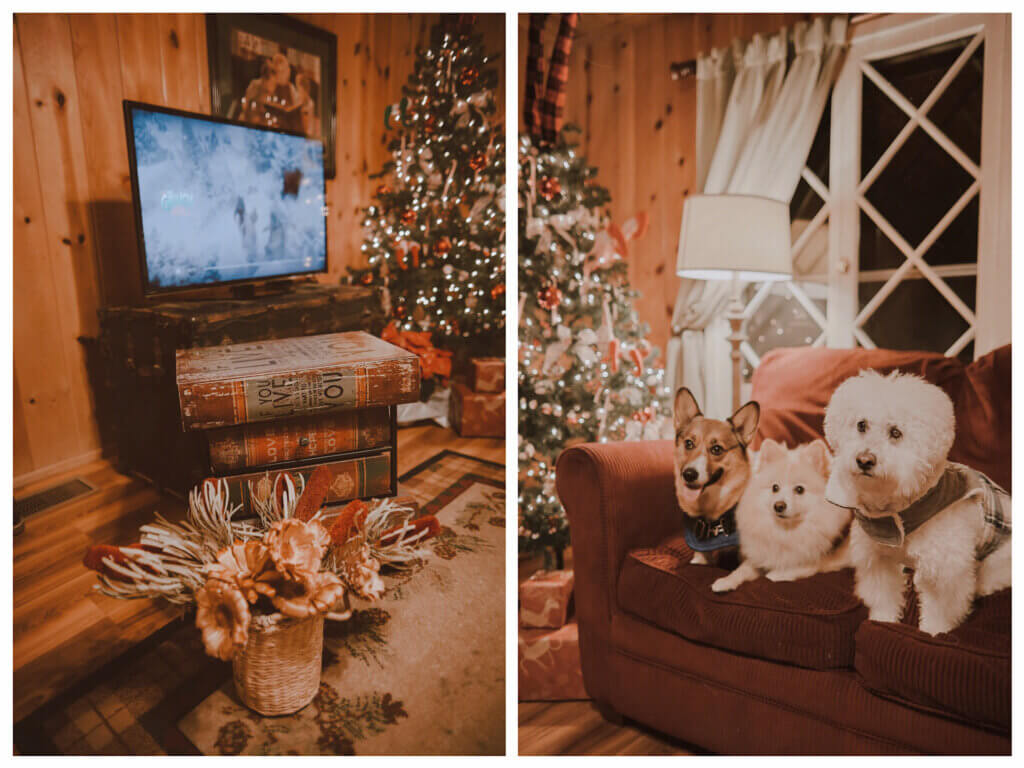 We love the enchanting interior with knotted pine, a unique round stone wood-­burning fireplace, storybook murals, a cozy bedroom loft window seat for reading, and an alcove play area filled with colorful quilted beds.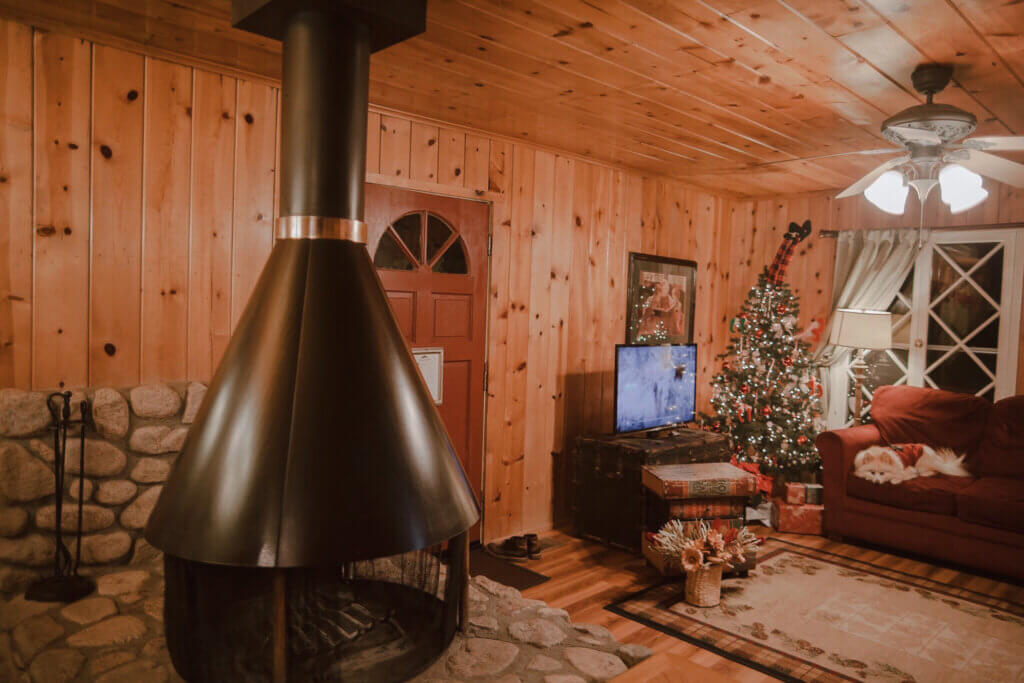 At Pine Rose you can get the best of both worlds! Like a vacation rental, all of the cabins are private homes and include fully equipped kitchens, yet like a hotel, they have a wonderful team ready to welcome you and help with any needs you may have.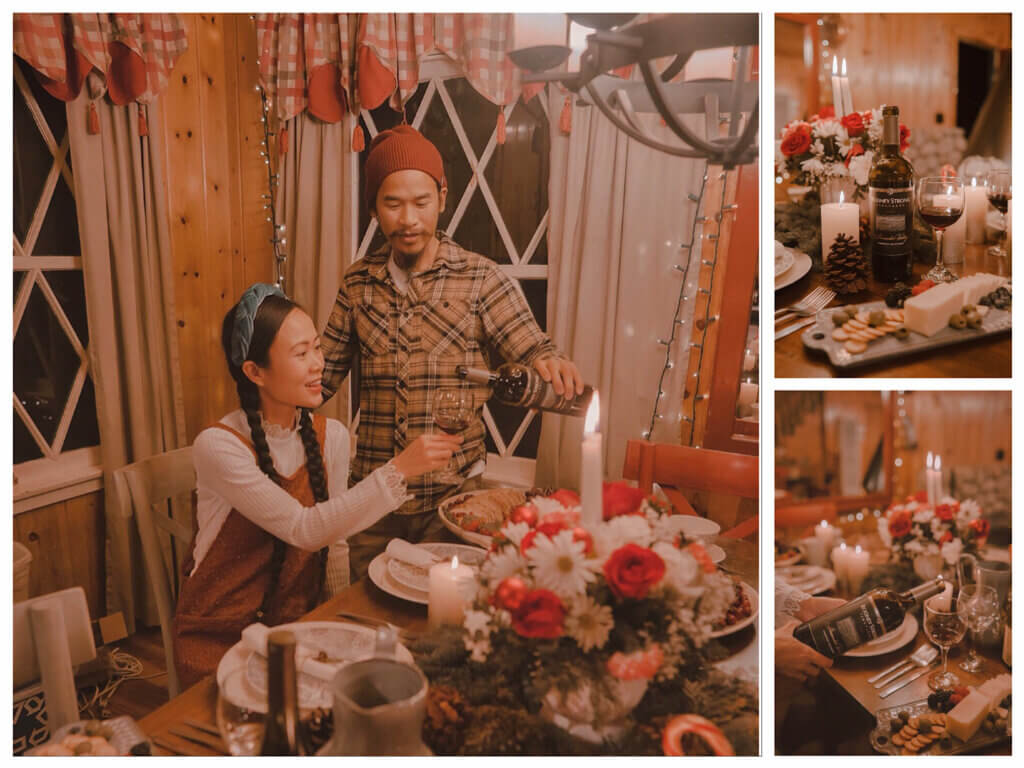 You won't feel pressured to eat out every meal – you can cook all your favorite foods right there in the cabin! Grill, bake, microwave, boil, or sauté your heart away; you're home!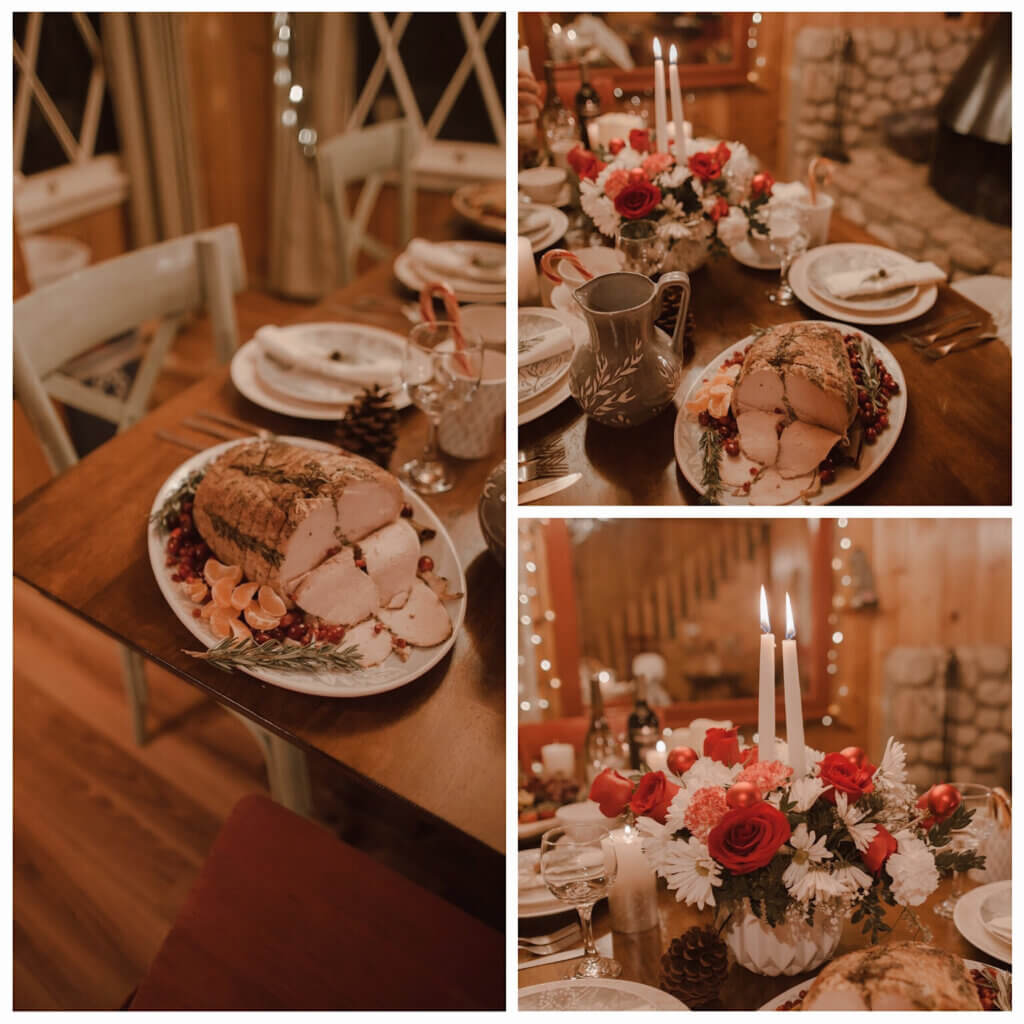 4. Furry, four-legged friends are welcome at Pine Rose Cabins!
One of the hardest parts of traveling is finding a place for our dog. I always have a hard time leaving my 3 dogs behind when I travel. It seems a challenging task these days to find anywhere that is pet-friendly. Lucky for us, Pine Rose Cabins is a very pet friendly place.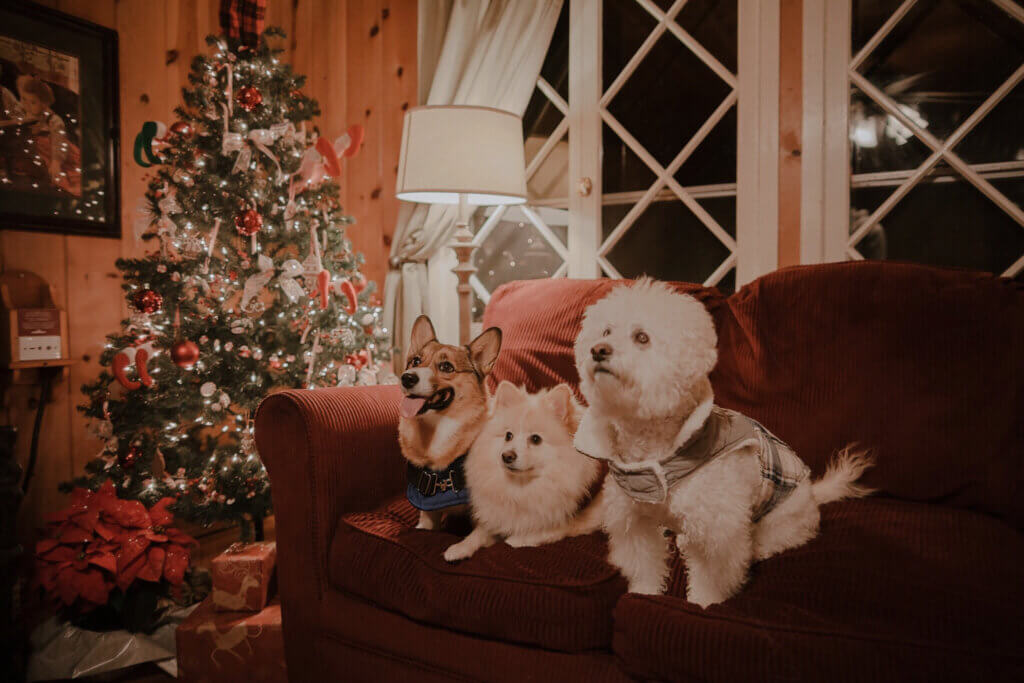 5. Experience the Peace and Quiet of the Mountains!
The winter months, around December to February, are definitely more quiet than the summer months in Lake Arrowhead area.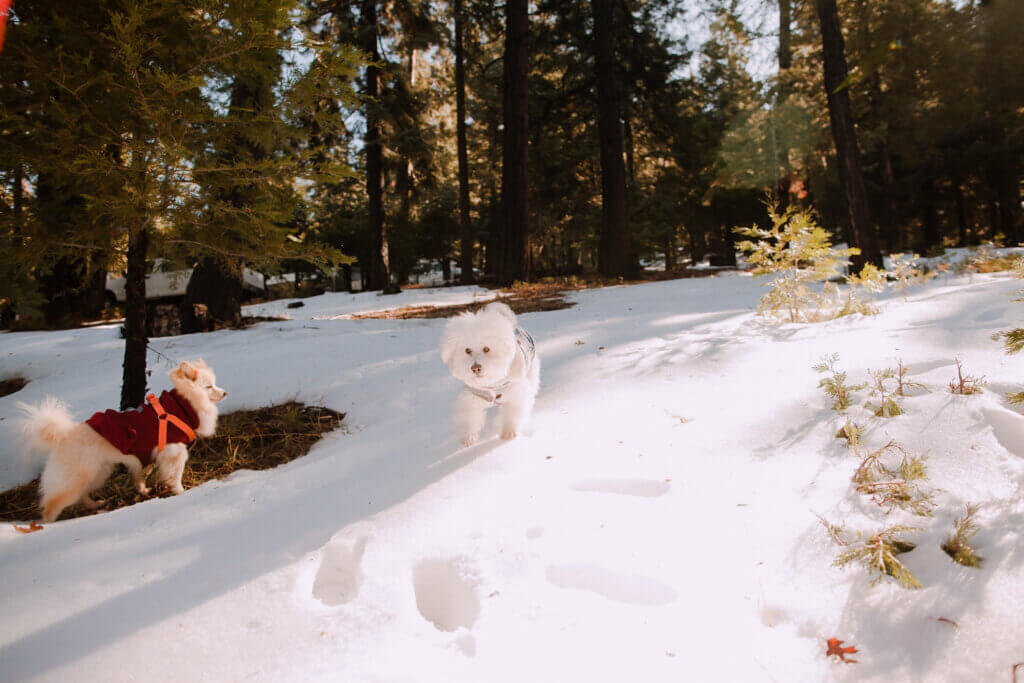 It is one thing to admire a picture of profound valleys, wide mountain ranges, and lakes lined with snow-covered trees, but it's an entirely different matter to observe these breathtaking sights up close. Imagine this scene: frosty windowpanes that look out into trees as far as the eye can see, rustic decor, and lots of blankets to wrap yourself in…snuggling up with your loved ones and a cup of hot chocolate, and just enjoying the peace and quiet and beauty of nature.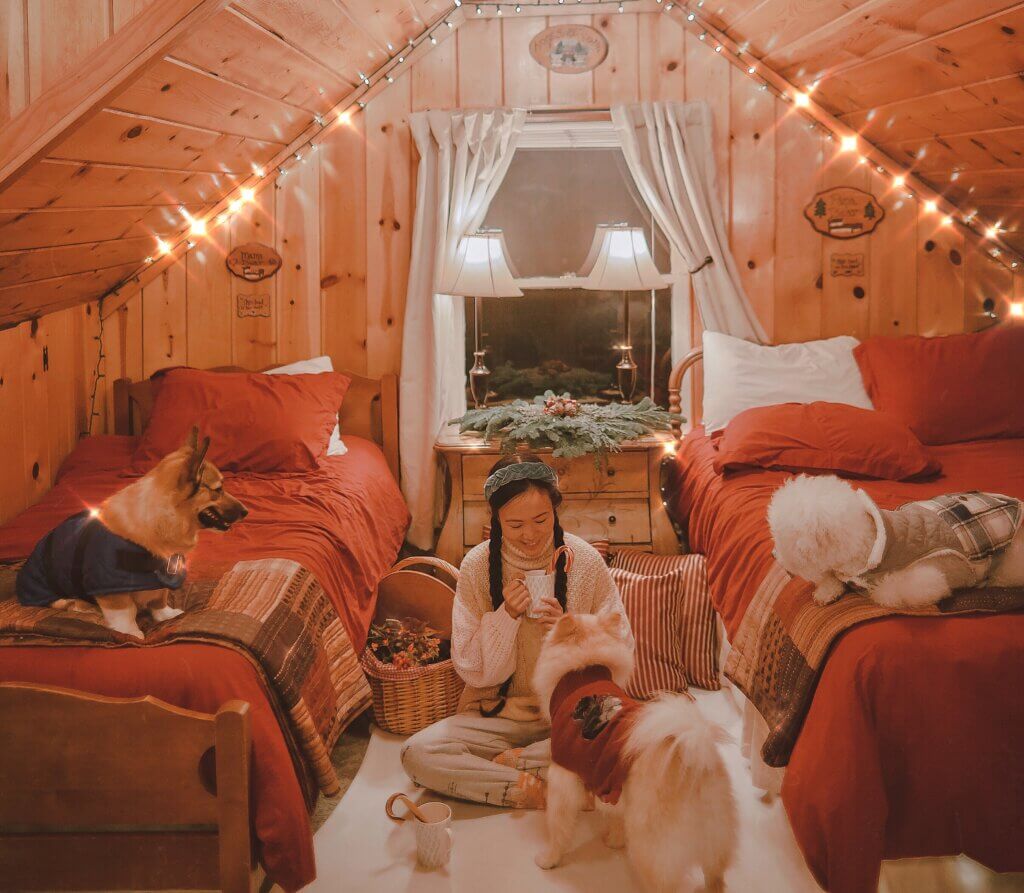 Whether you prefer to look out at these natural scenes from the windows of your warm cabin, or you like to personally experience the landscape yourself, it's difficult to deny that picturesque views of nature aren't glorious and inspiring.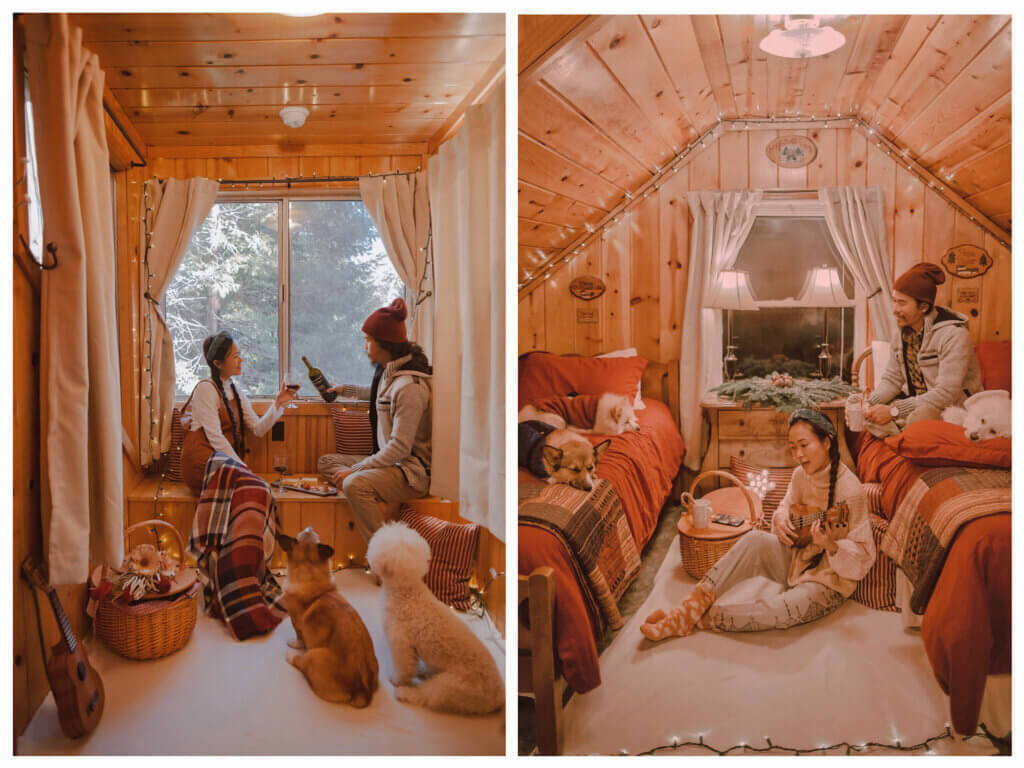 6. Local Attractions to Enjoy
Pine Rose Cabins is only a short drive from the top attractions in Big Bear and Lake Arrowhead, so there is always something fun to do nearby! Most attractions are open during the Christmas holidays and some are even open throughout the entire winter.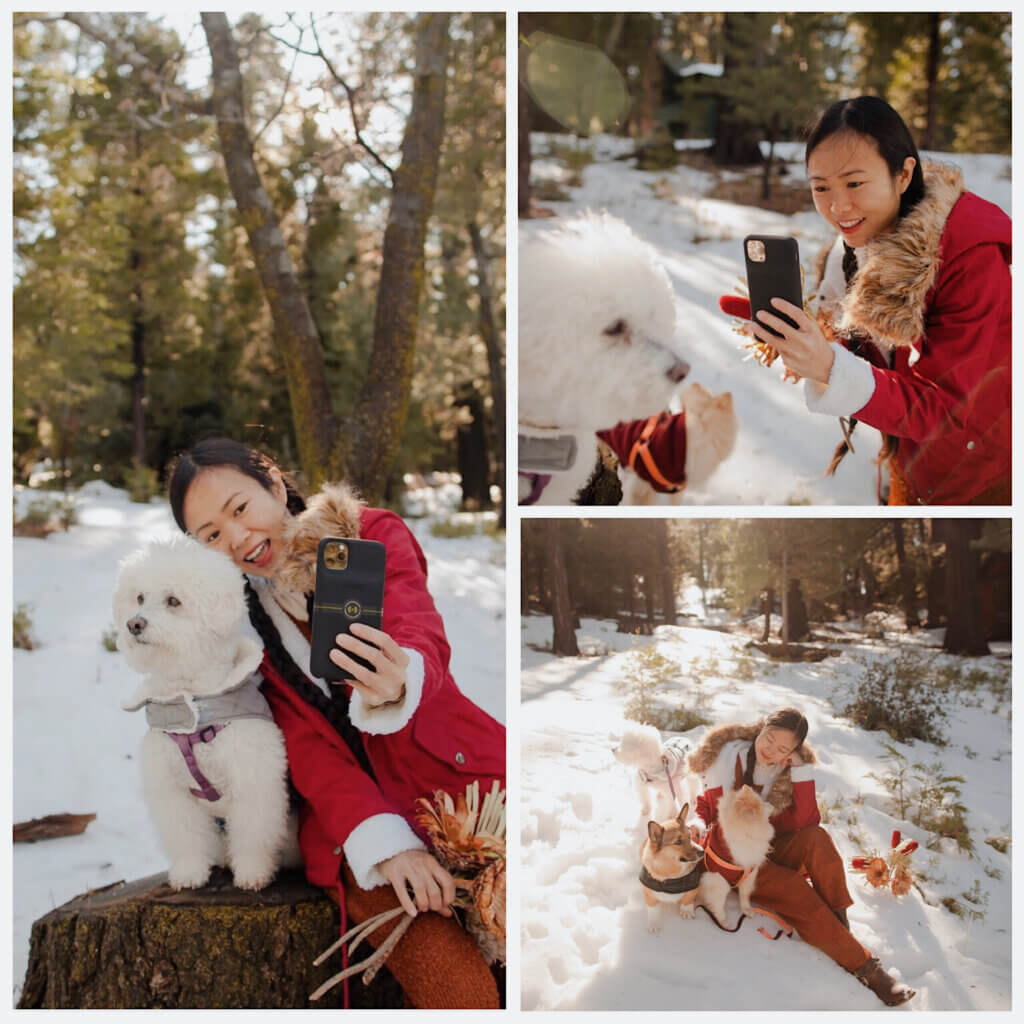 7. Participate in exciting outdoor activities
Winter activities are plentiful when you're in Lake Arrowhead. It is the perfect time to strap on your skis or snowboard and hit the slopes.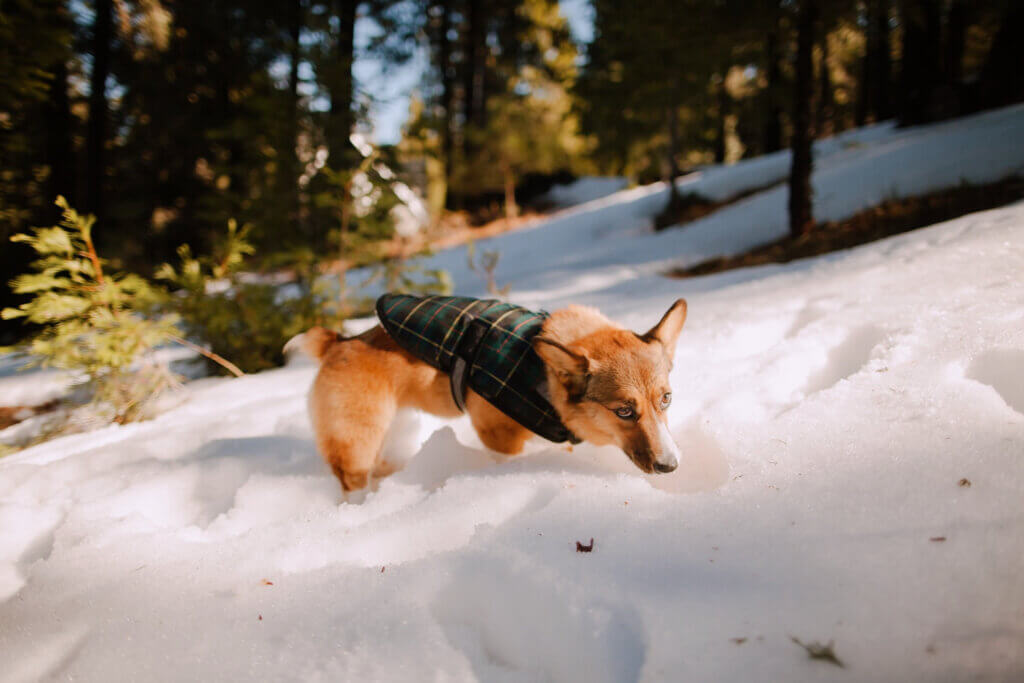 If your family's idea of snow play isn't skiing and boarding, rest assured that there is still plenty to do in Lake Arrowhead. There are picnic, ice skating, building snowmen, sledding, and snowball fights.
8. Create Wonderful Memories
When taking a Christmas vacation in a cabin, you have the perfect opportunity to create some wonderful new memories with your family members!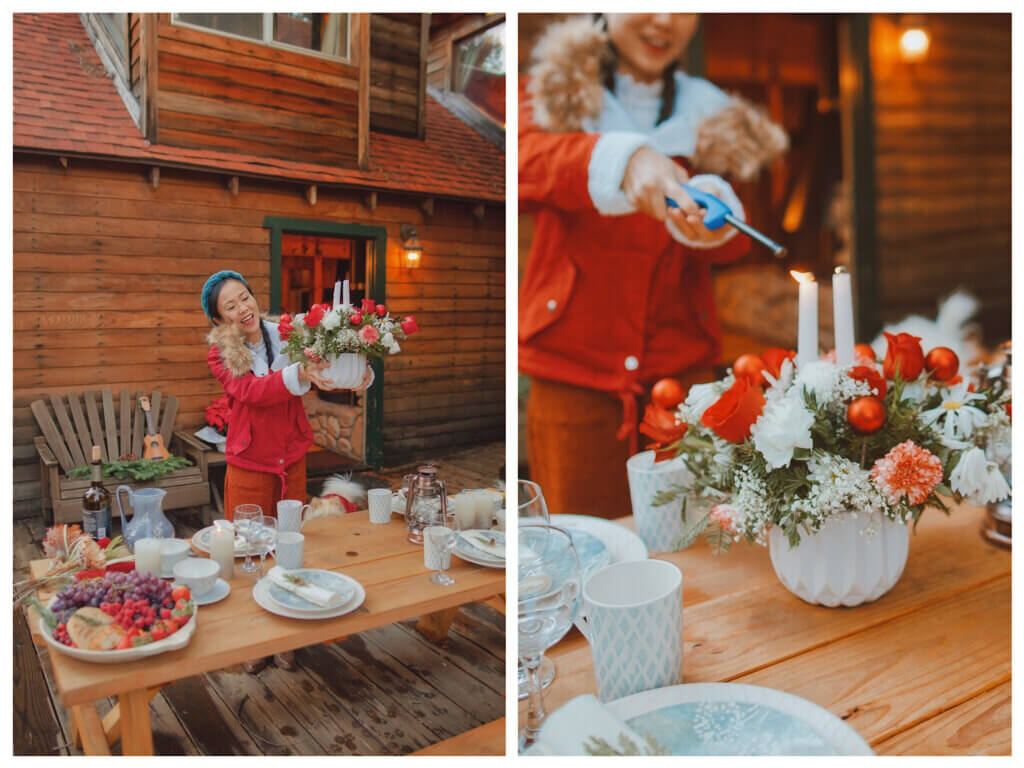 Taking advantage of the beautiful wooden deck wrapped around our cabin, I decided to plan a rustic woodland-themed dinner for our family. The deck is directly overlooking Koi Ponds, and flowing mountain streams giving you a serene waterfront experience under the pine trees. It's the perfect cottage for my dream enchanted Christmas dinner.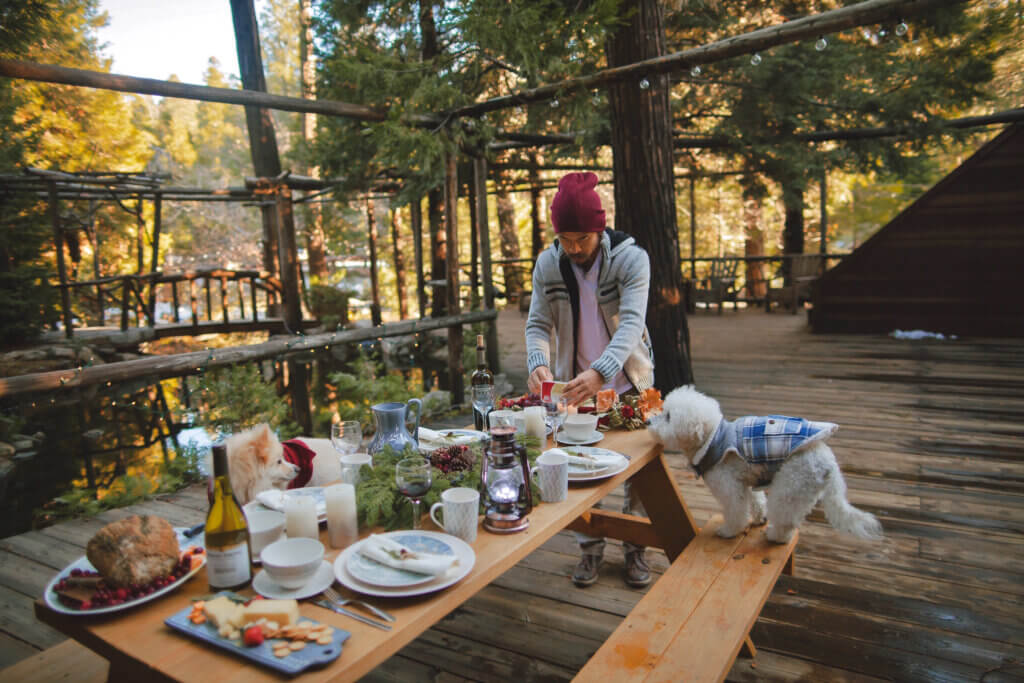 Once upon a time…I couldn't think of a more magical Christmas dinner than one featuring woodland ideas. Maybe I've read too many storybooks, but there's something undeniably enchanting about dining by a wood cabin in the dense foliage of towering pine tree. And this is only possible at Pine Rose Cabins!
If you need some ideas to plan a rustic woodland winter holiday dinner, read here.
*Thank you to Arrowhead Pine Rose Cabins for kindly sponsoring this post. All opinions are 100% honest & completely my own.