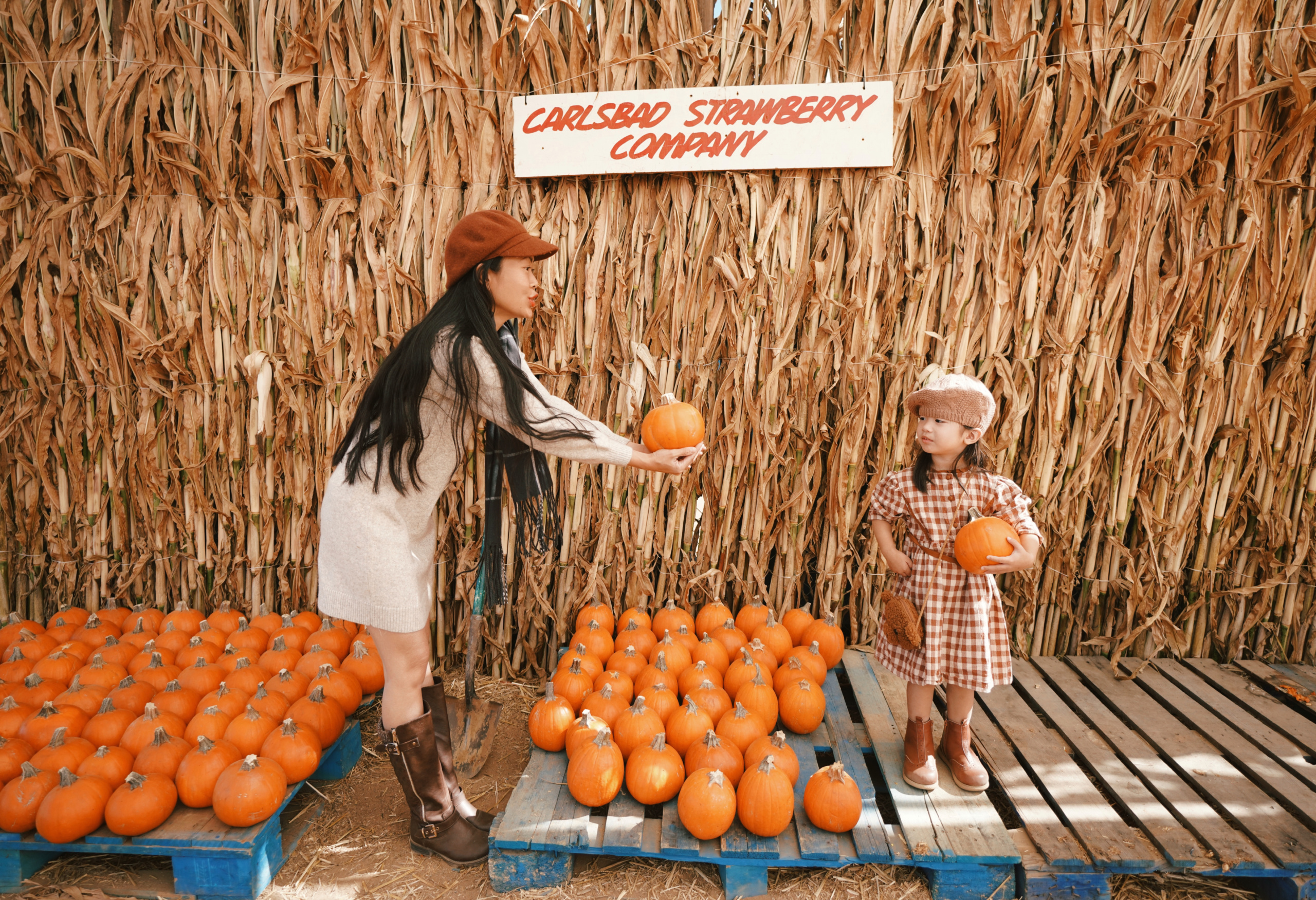 Best Pumpkin Patches in and around Orange County
Visiting a pumpkin patch is a quintessential fall tradition. If you're in Orange County and you're looking for a close-by pumpkin patch, here are my top picks for pumpkin patches that are in and around Orange County! Whether you're on a quest for cute family fall photoshoots or just want to get lost in a corn maze, these pumpkin patches each have unique offerings.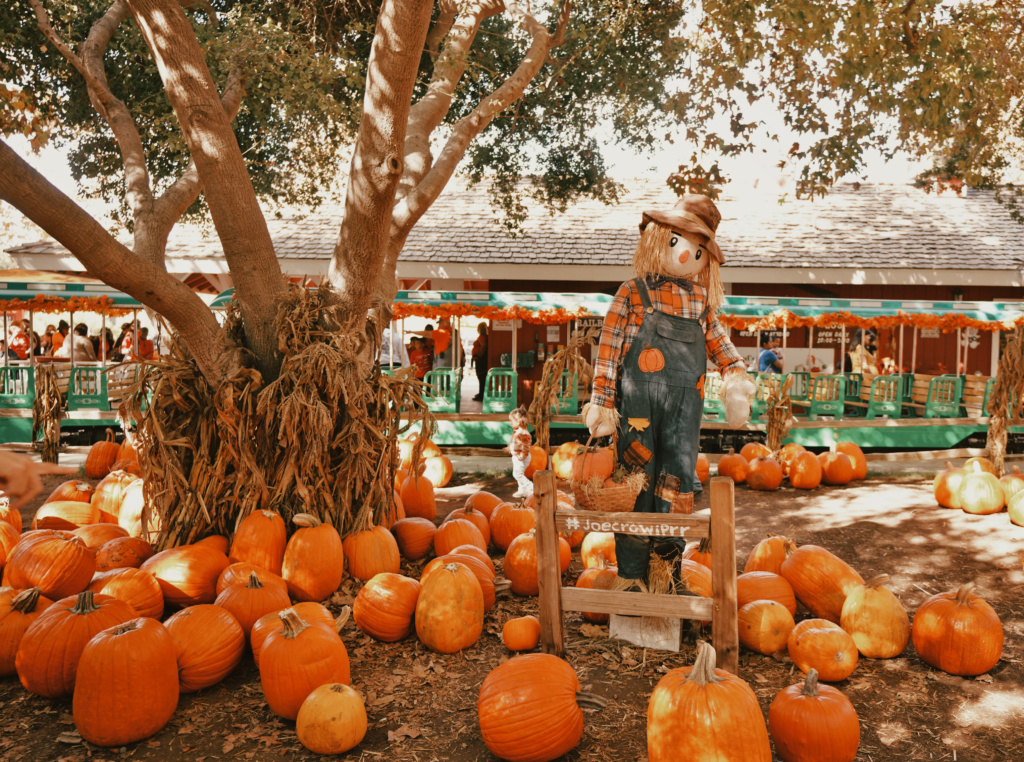 1. Irvine Park Railroad Pumpkin Patch in Irvine Regional Park
One of the most popular pumpkin patches in Orange County can be found at Irvine Regional Park in Orange. This park is the oldest in Orange County, and well-known for its railroad, small zoo, multiple playgrounds, and horse rides.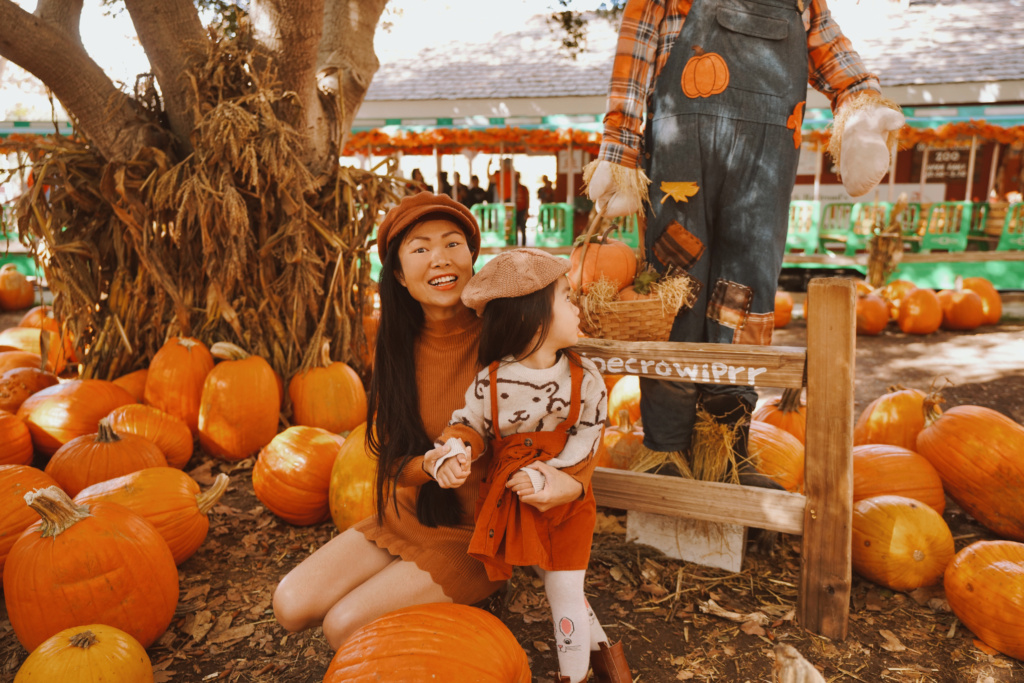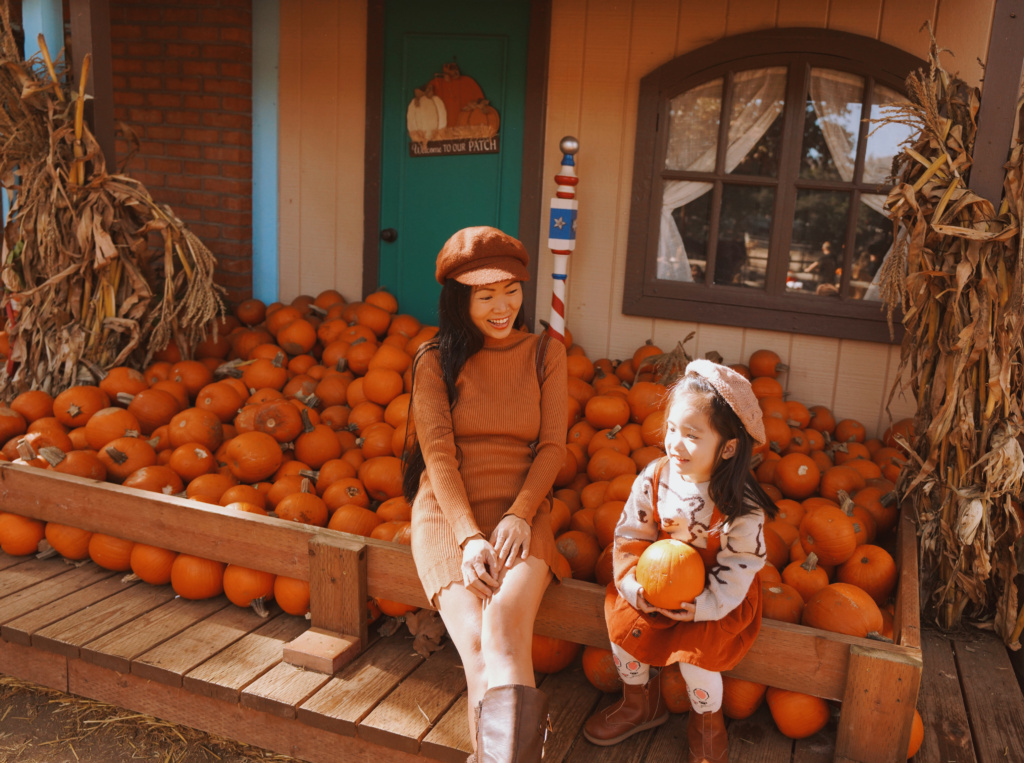 Not only the Irvine Park is gorgeous year long, but for fall season this park transforms into a magical fantasyland with carnival games, face painting booths, cookie decorating, panning for gold, bounce houses, and plenty of pumpkins.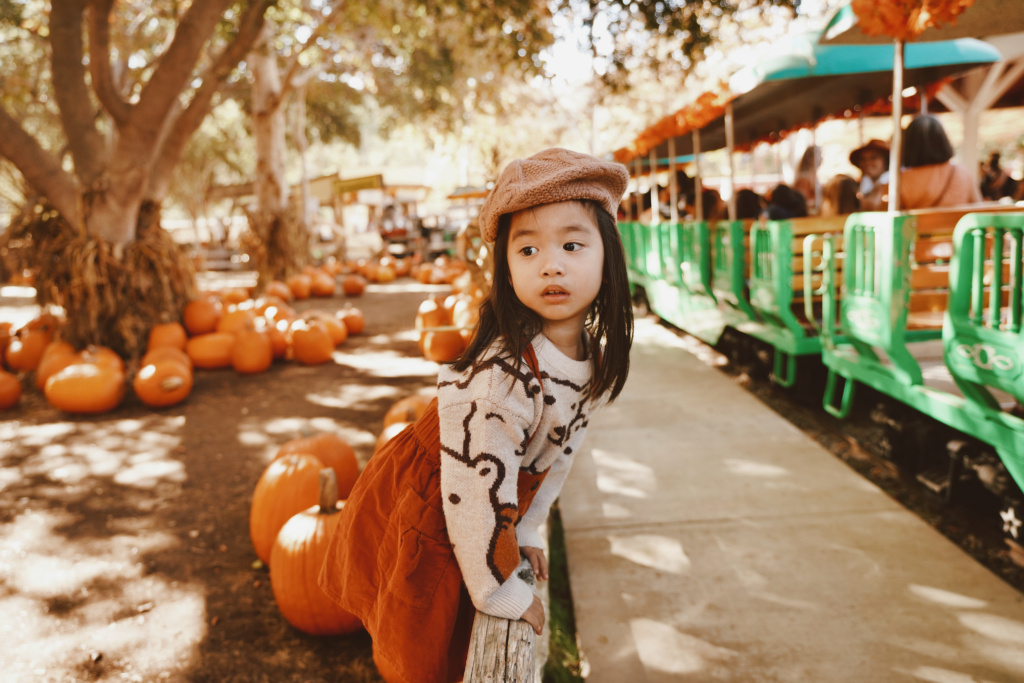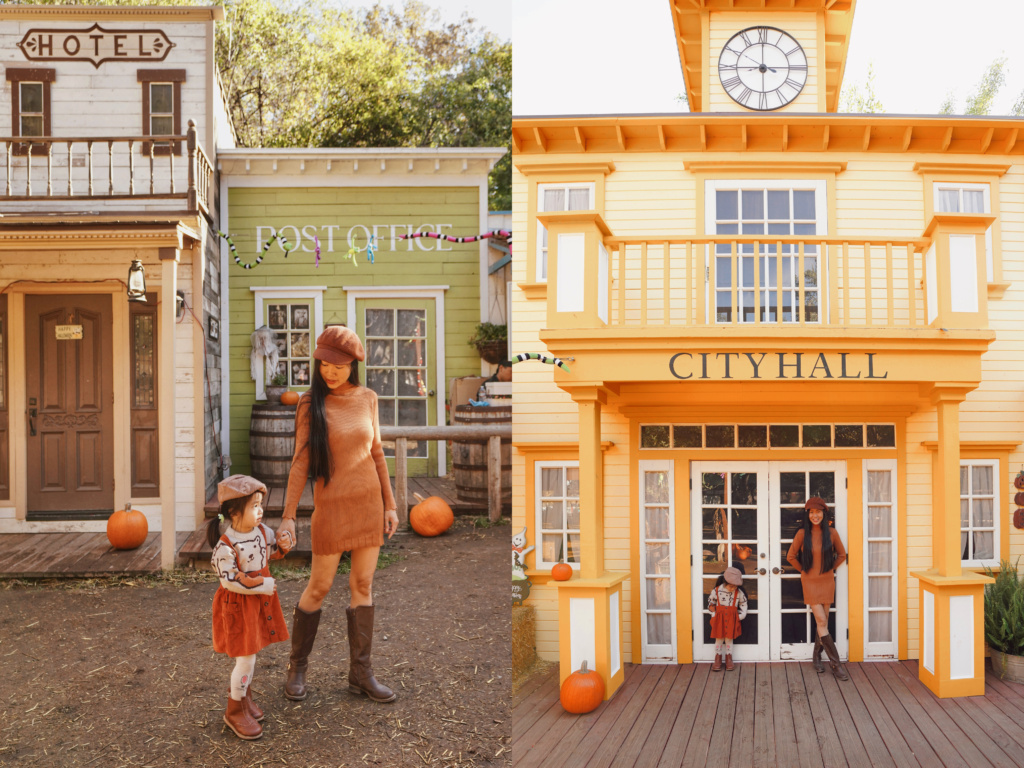 Families will enjoy the the scenic railroad rides in the vintage train cars (which no kid can resist) as well as hay rides and pony rides. All of this fun takes place September 17th through Halloween.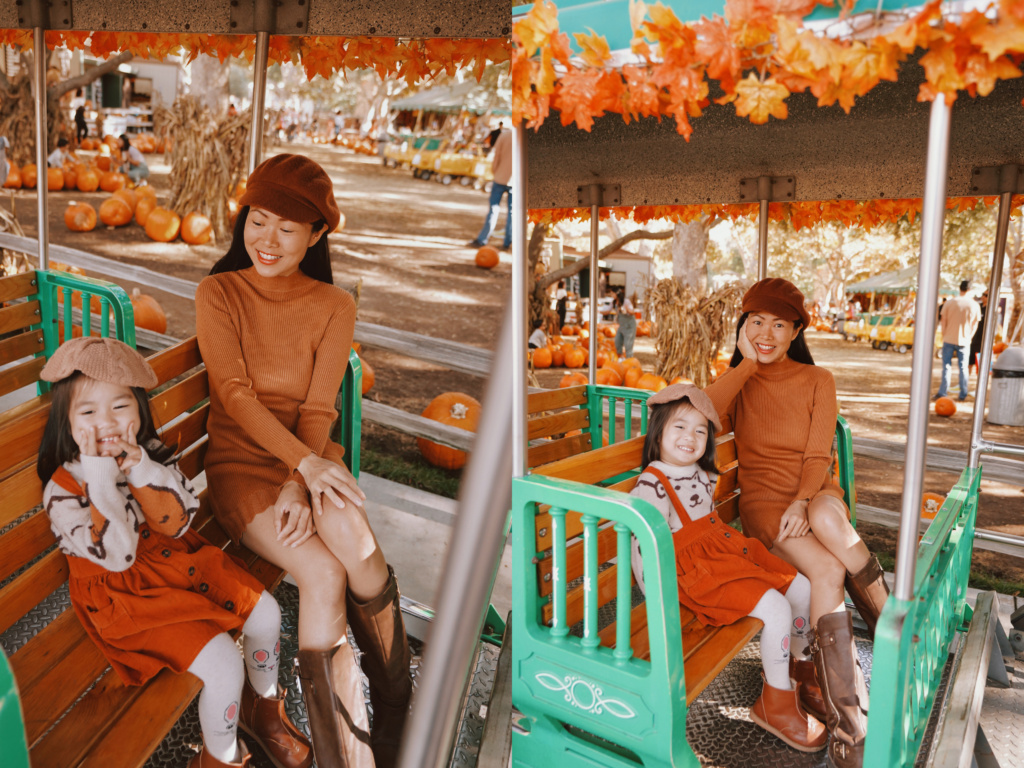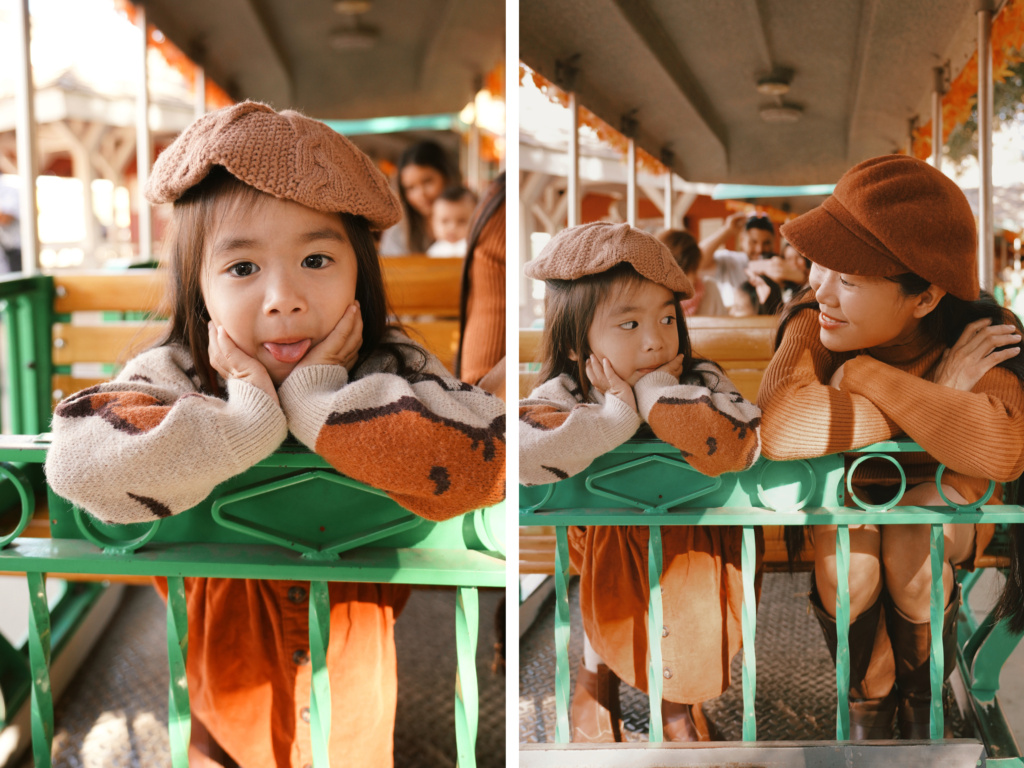 Admission to the patch is free, but activities are not. You can purchase activity tickets for $7.00 each or share a booklet of 15 for $90.00 and save $15. The pumpkin patch is open from 10-5 on weekdays and 8-6 on weekends. Note that a gate entrance fee will be charged by the County of Orange for each vehicle that enters Irvine Regional Park ($3 per vehicle fee for weekdays and $5 for weekends).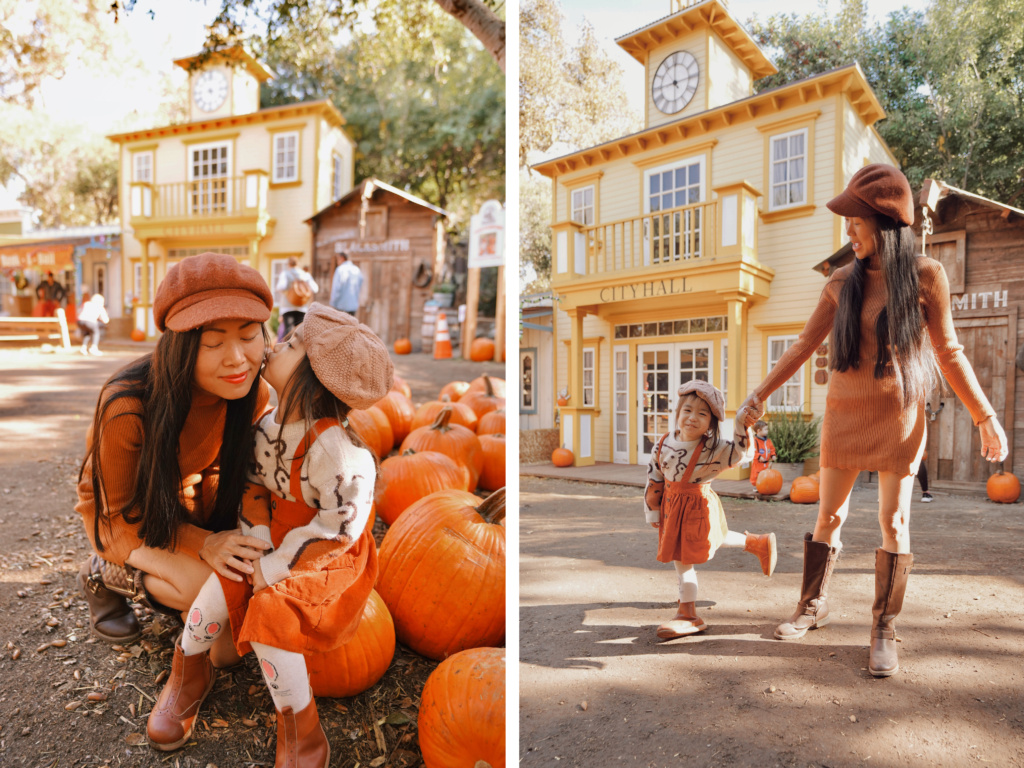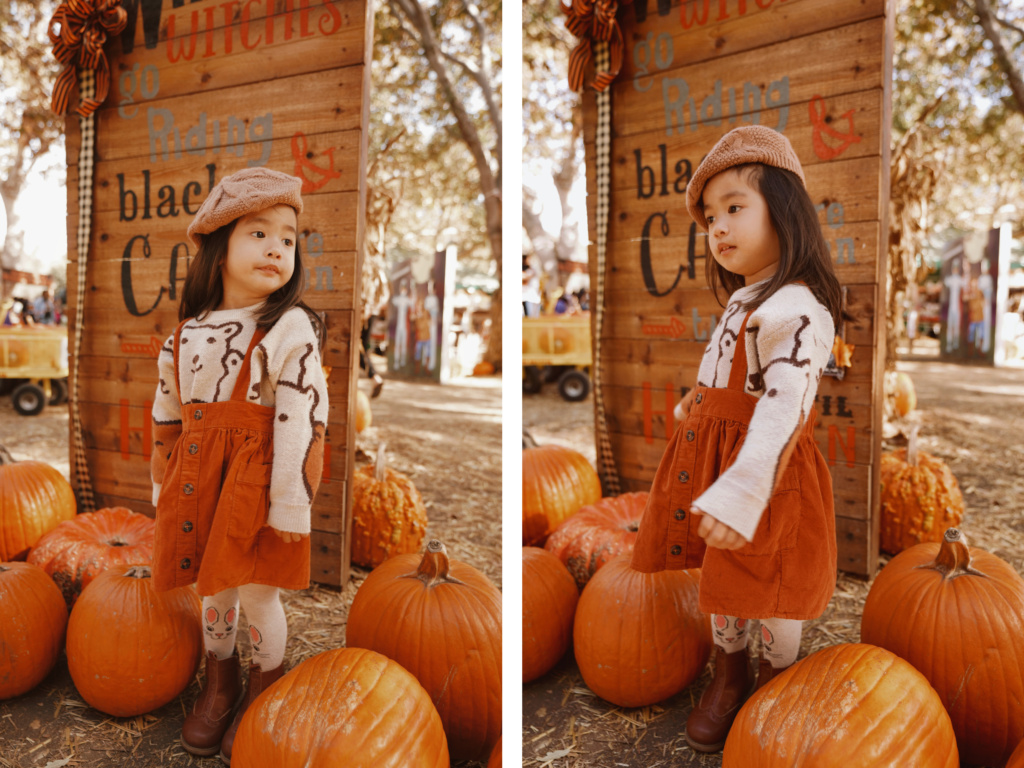 If you can, plan on visiting during a weekday because things get really busy during the weekend and the county will close the gates to the park once the parking lot is filled. If you do come on the weekend, try to arrive at opening to secure your spot.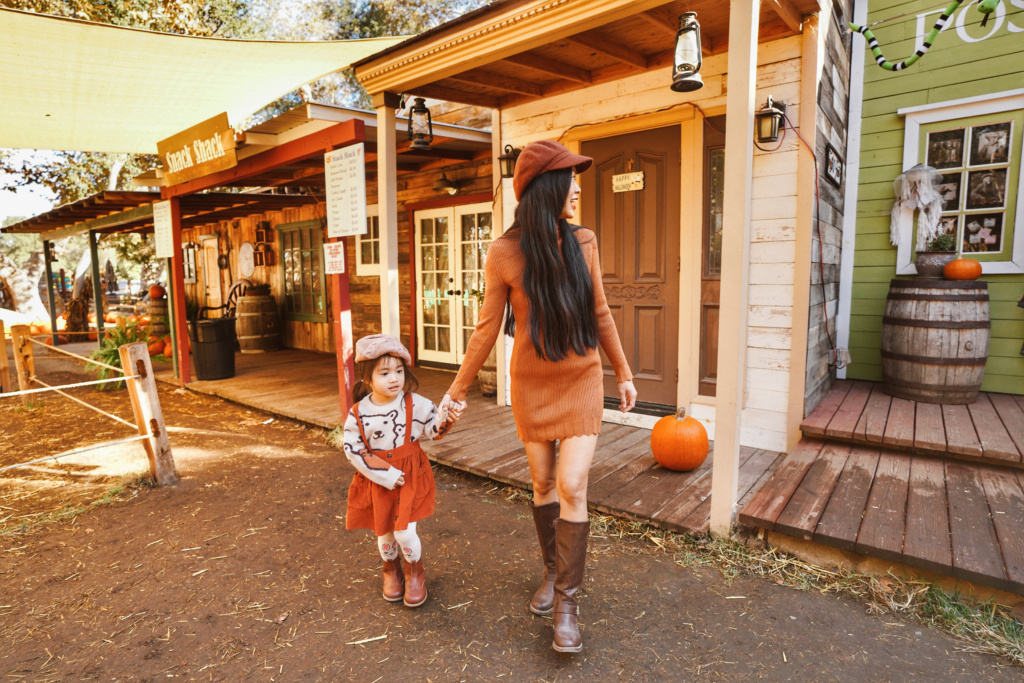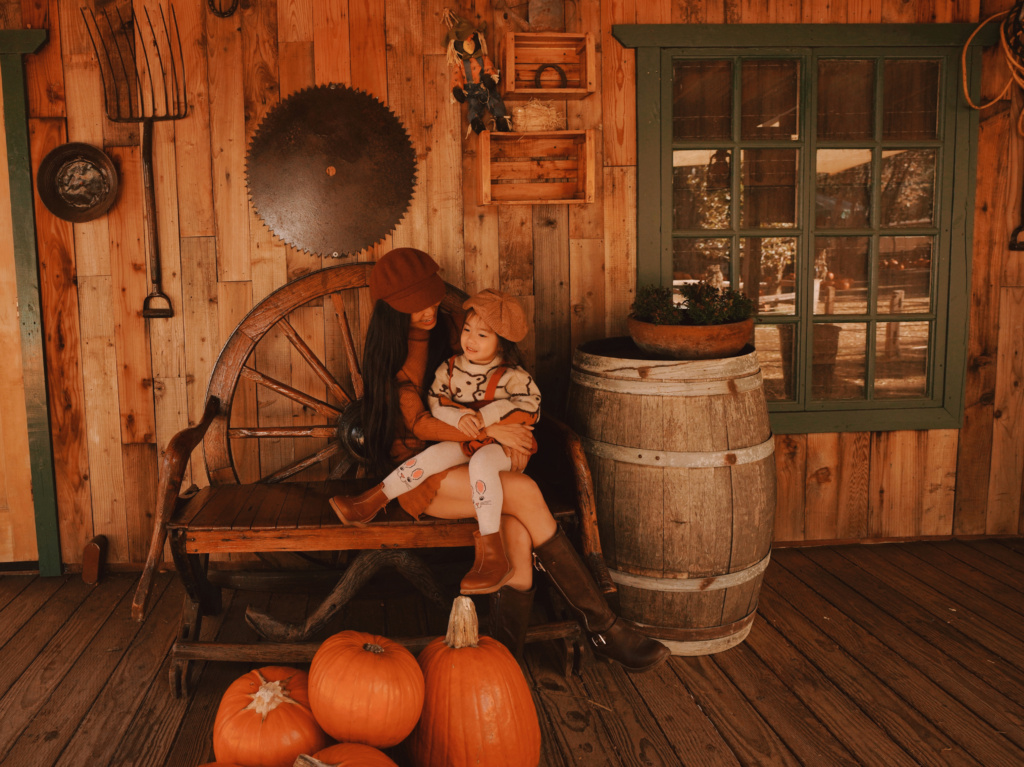 Full of festive photo ops, Irvine Park Railroad has seasonal fun for the whole family! This one should be #1on your pumpkin patch must-visit list.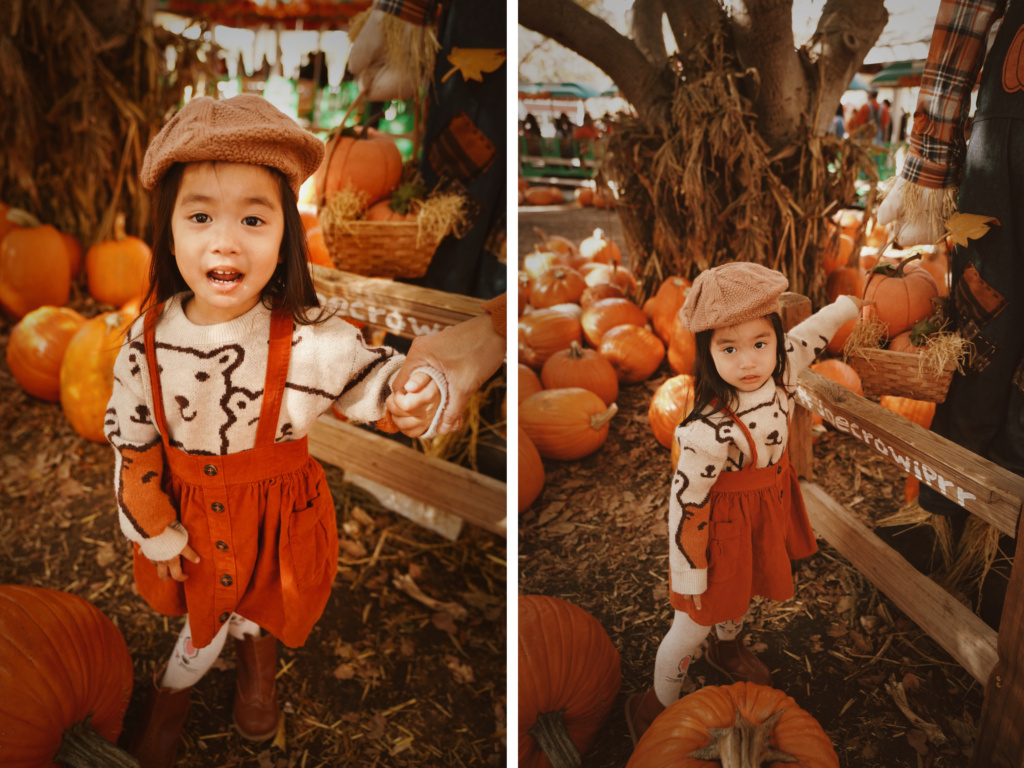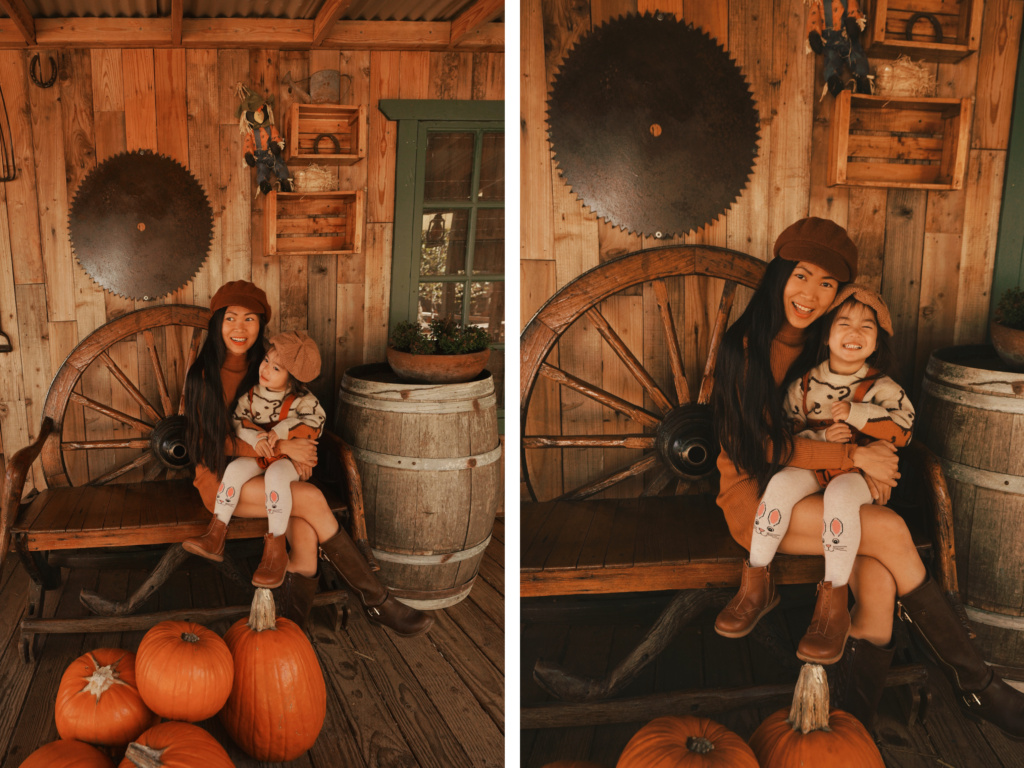 2. Tanaka Farms
Southern California tends to be quite warm during the fall so it's unlikely that you will find pumpkins on the vine. But at Tanaka Farms you can pick one off the vine!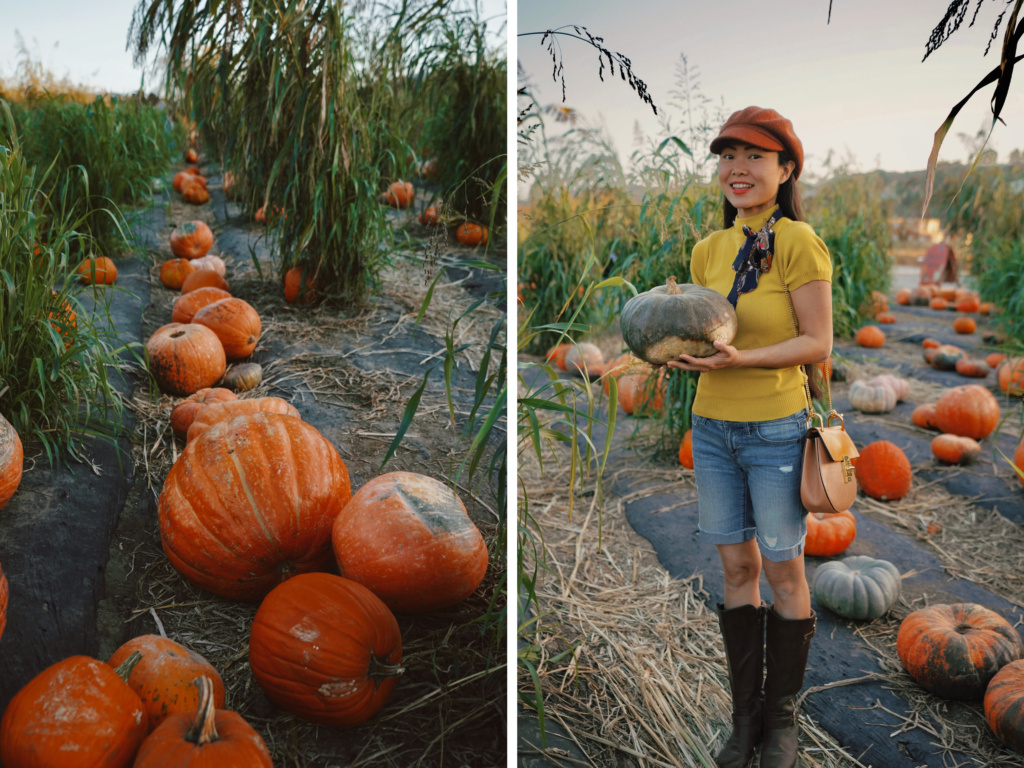 Possibly OC's most popular u-pick pumpkin patch with acres of farm fun, Tanaka Farms grows plump pumpkins on-site. Nothing beats being in a real farm, going on a wagon, exploring a giant maze, and looking at scarecrows.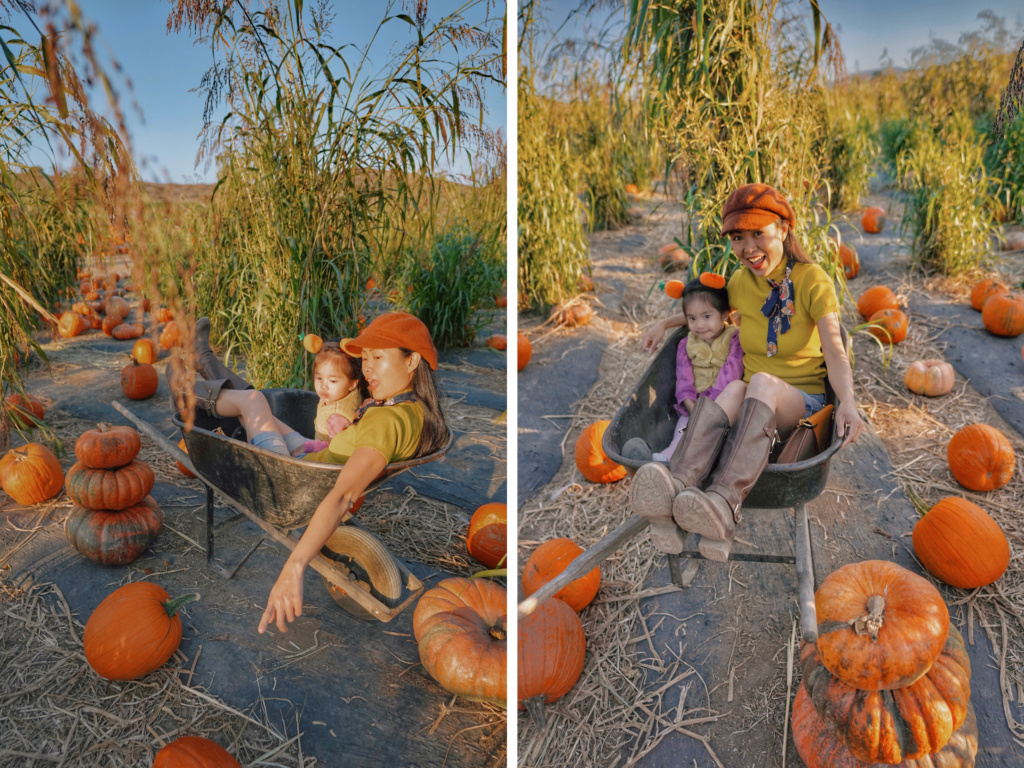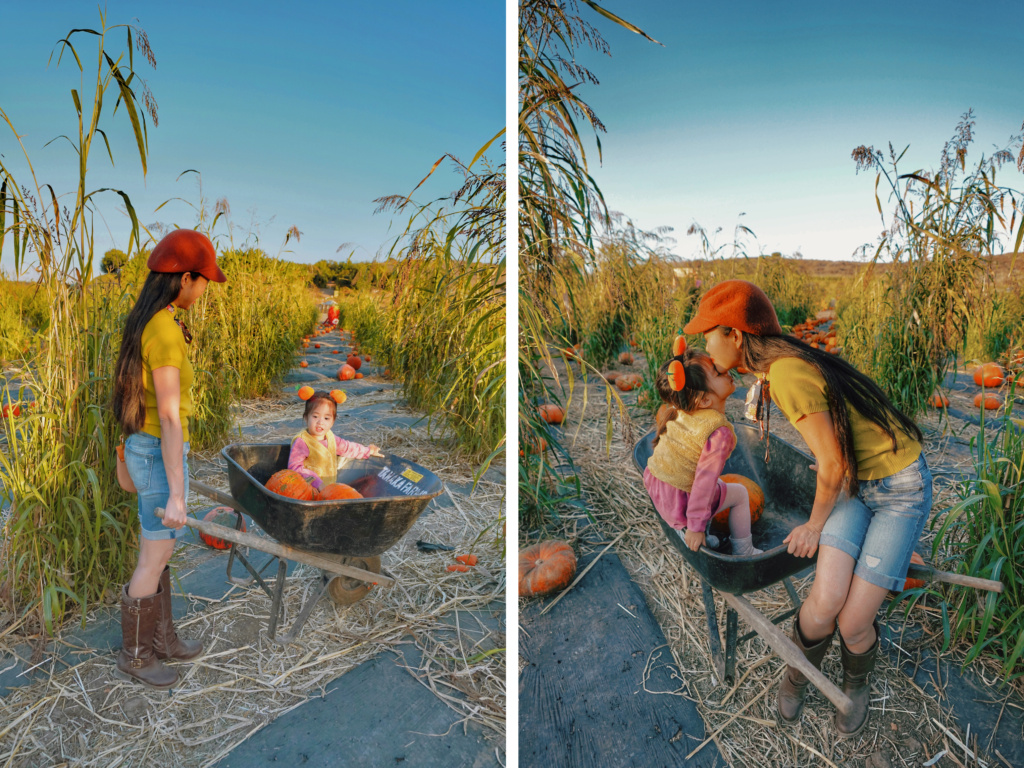 Tanaka Farms opens daily from September 17th through Halloween. General admission to the pumpkin patch is $10 per person. Due to the demand that the Tanaka Farms Irvine Pumpkin Patch has received, they have implemented a few rules and limited entrance availability during the weekends. If you are visiting on the weekend (Friday afternoon through Sunday) you will need a parking pass to park in the Tanaka Farms lot. Passes are $10 and must be purchased online ahead of time.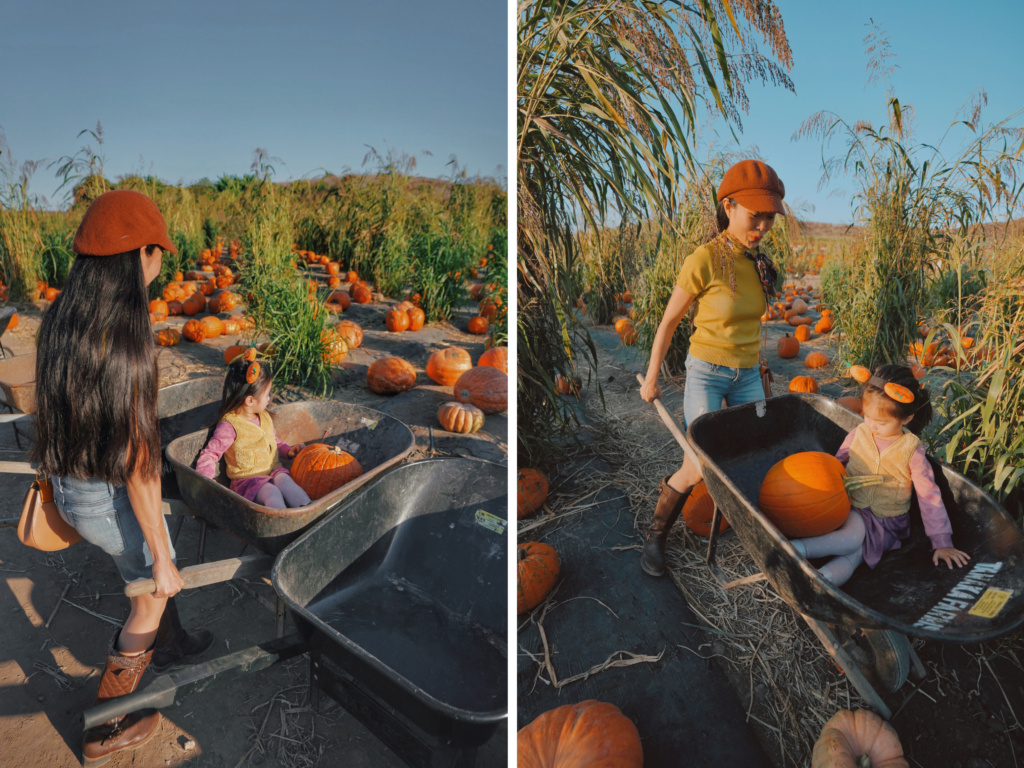 They have a large u-pick pumpkin patch as well as a u-pick vegetable garden which really helps city kids see how food grows. As kids learn about how pumpkins are grown, they can participate in all kinds of pumpkin patch activities—wagon rides, corn mazes and a petting zoo!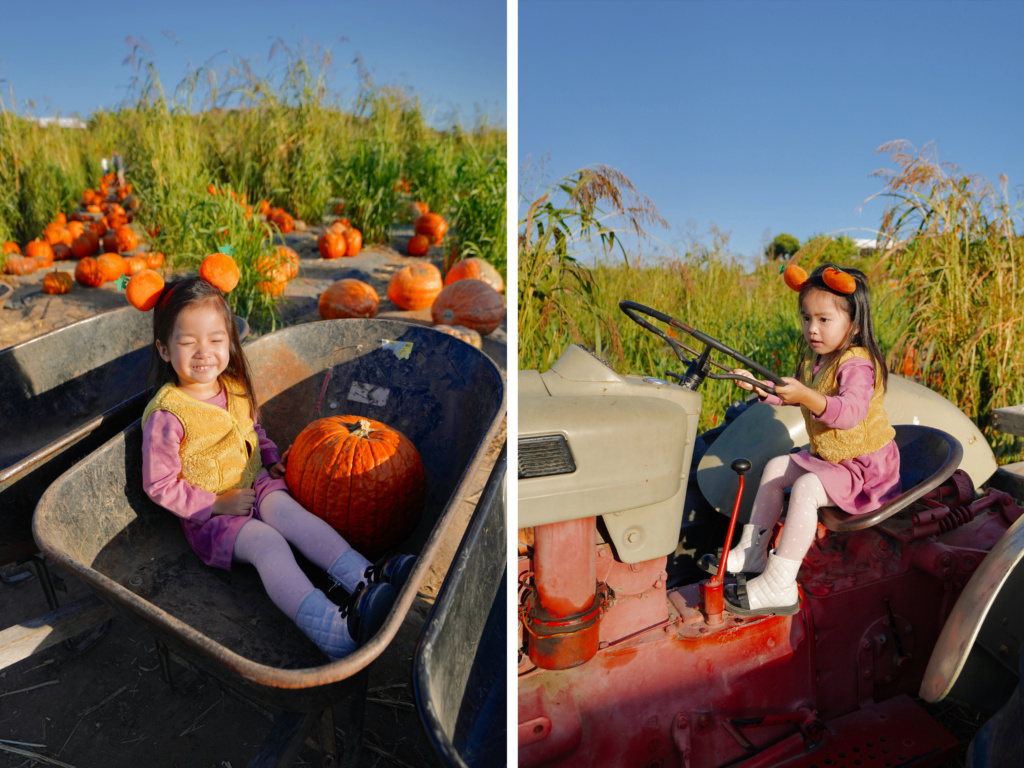 Tanaka Farms also has a second location, Hana Field, in Costa Mesa. This pumpkin patch can be found at: 427 Anton Blvd., Costa Mesa, CA 92626.
3. Pumpkin Patch at The Carlsbad Strawberry Company
Located in the beach community of Carlsbad, the Pumpkin Patch at The Strawberry Company has something for everyone in your family including your pets. This patch has a longer season. As most of the pumpkin patches close after October 31, this one remains open until November 6th.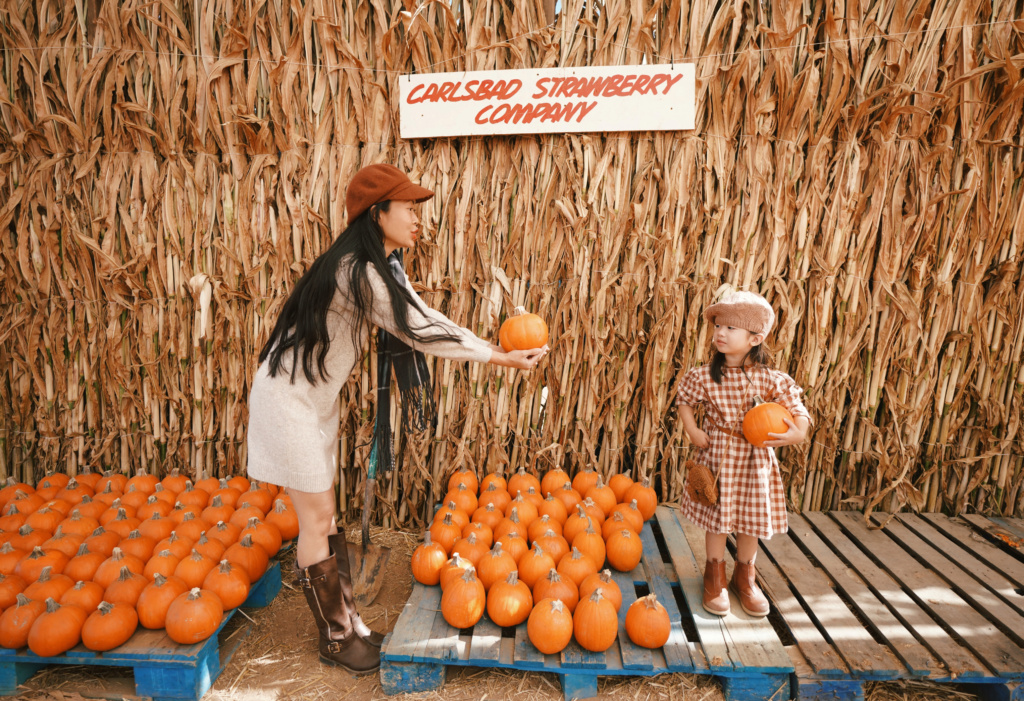 There are a ton of fall photo ops available for families. The multicolored marigold fields make the perfect backdrop for family photos.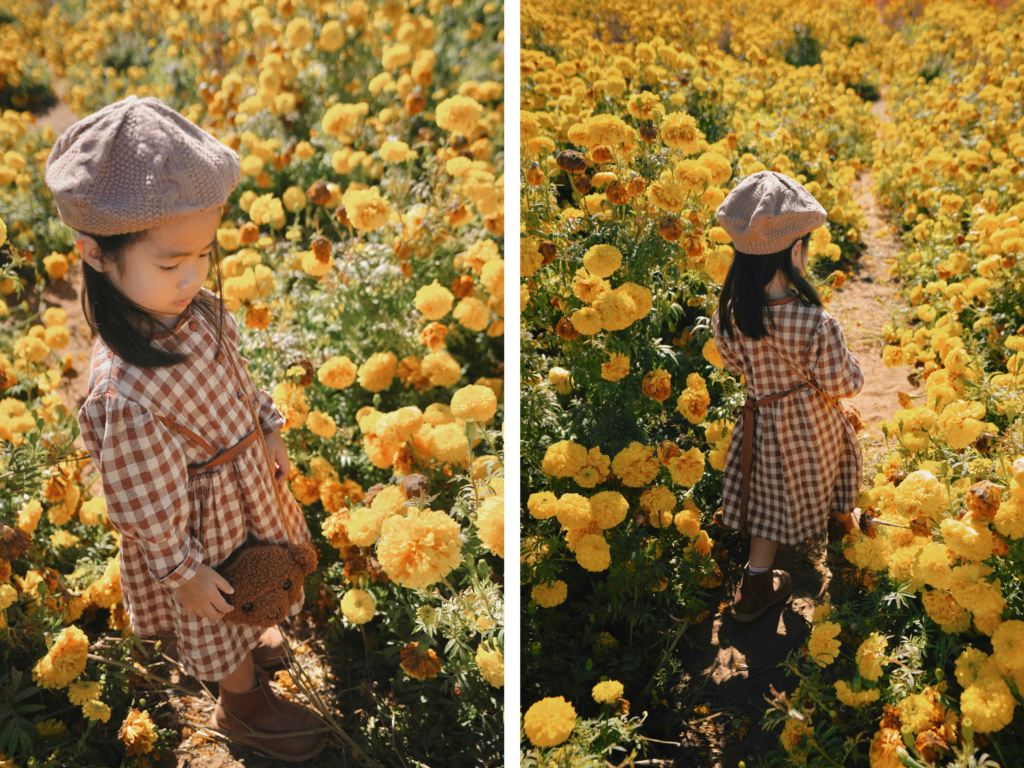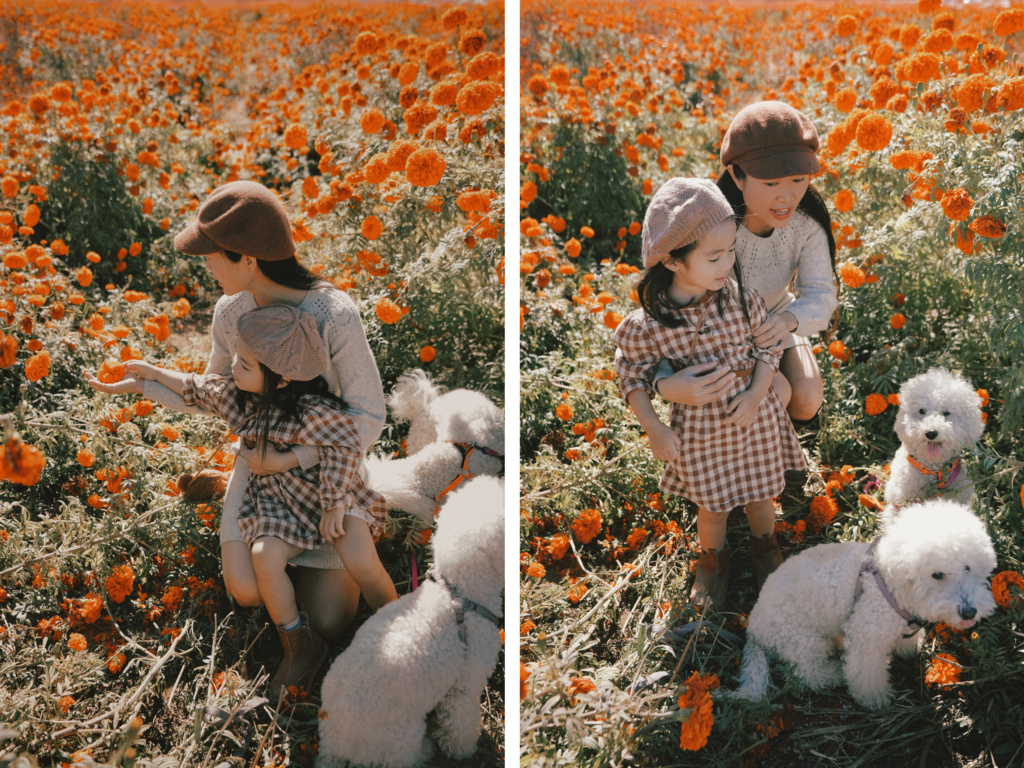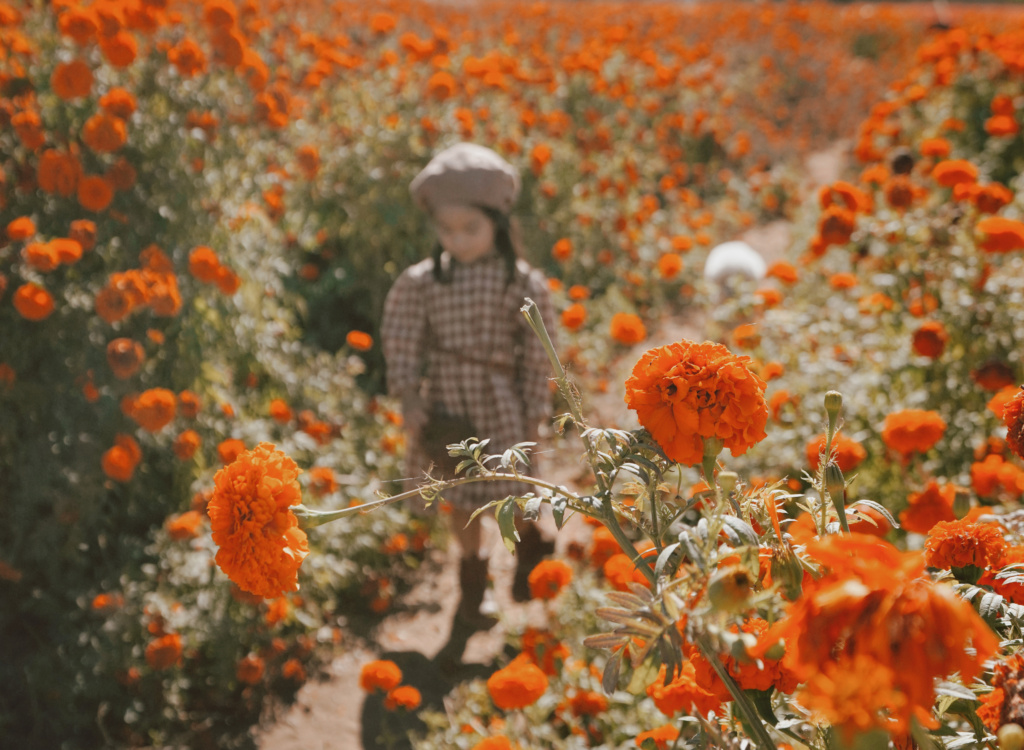 Here you can find small gourds for infants and babies, mid sized pumpkins for brothers and sisters, and giant pumpkins for families. The Carlsbad Strawberry Company's Pumpkin Patch is a great way to get into the spirit of fall!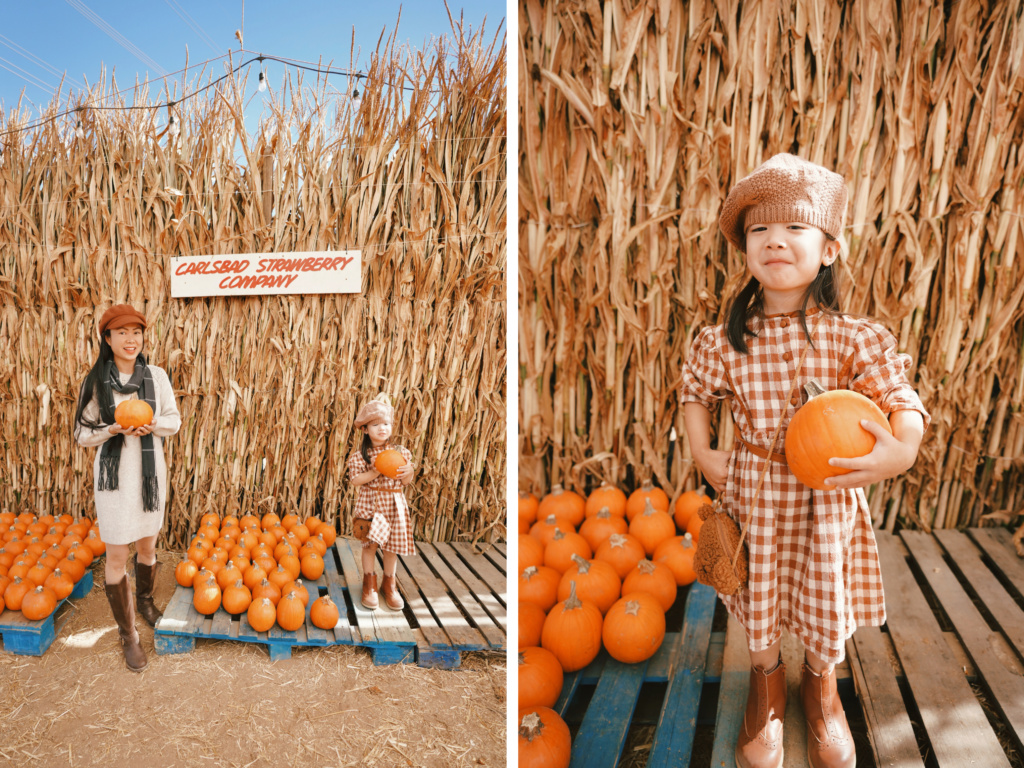 The U-Pick Pumpkin Patch is open from 9 a.m. – 7 p.m. daily. Their general admission is $6 per person, including pumpkin patch, photo opportunities, corn maze, games, and marigold fields.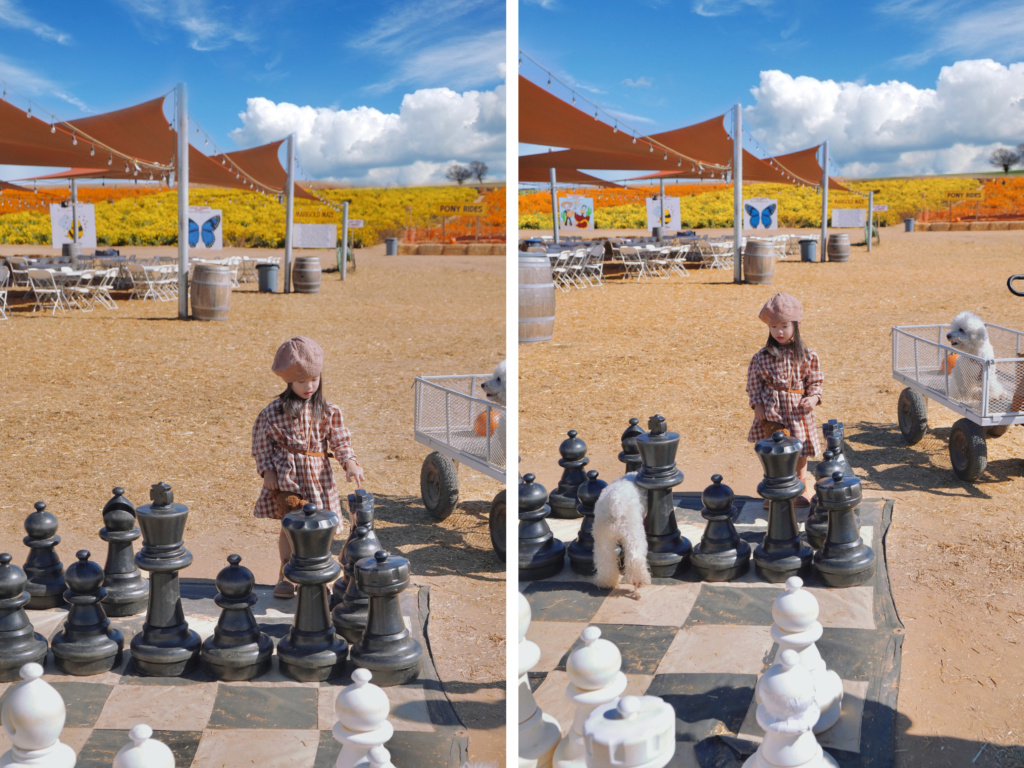 On the weekends, the Pumpkin Patch offers games and food so that you can make it a full day activity for the whole crew. Kids will love the pony rides, face painting, and tractor rides. There is plenty to do and more than enough time to do it!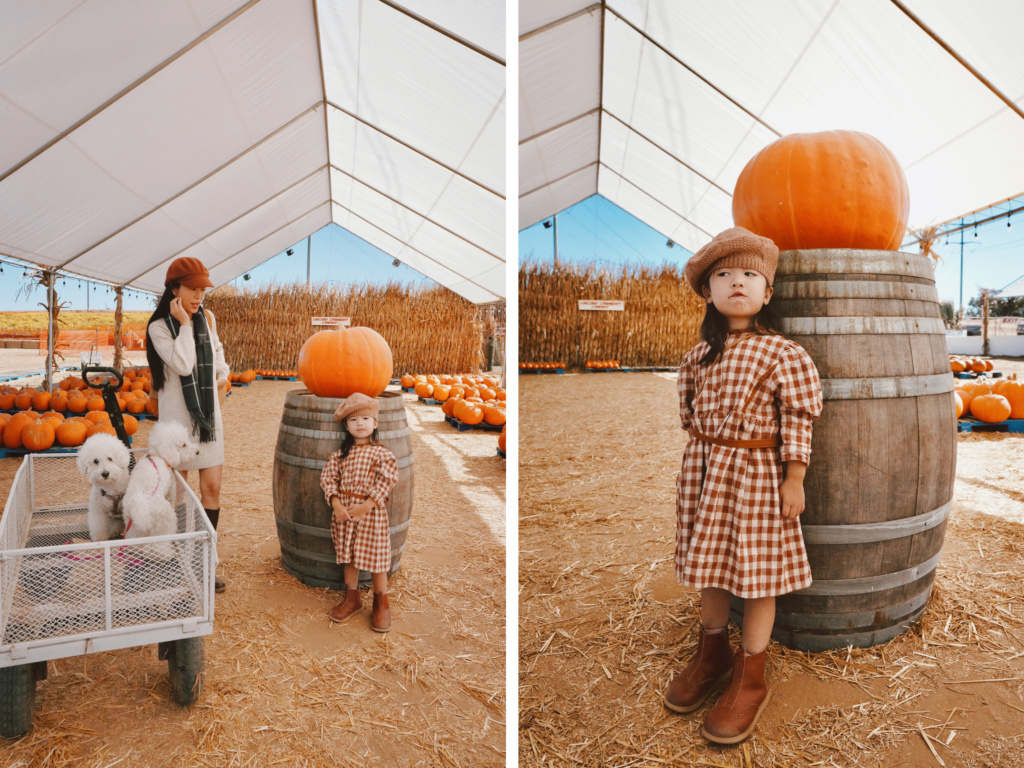 4. Lido Marina Village
If you're looking for an easy location to take photos with pumpkin decorations and avoid the crazy crowds at your local pumpkin patches, this is the place!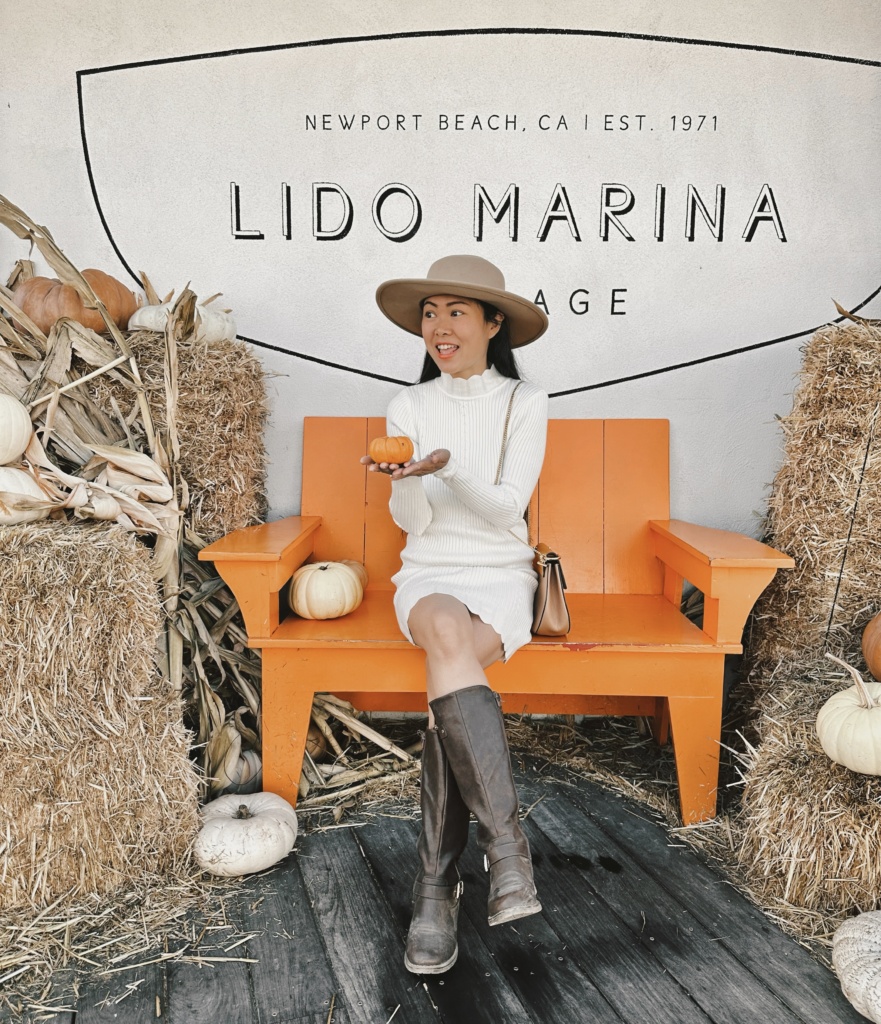 Fall is the perfect time for a cozy walk around the Lido Marina Village. This chic shopping-slash-foodie destination is full of charm, especially in the fall, when the place is draped in hues of oranges and reds.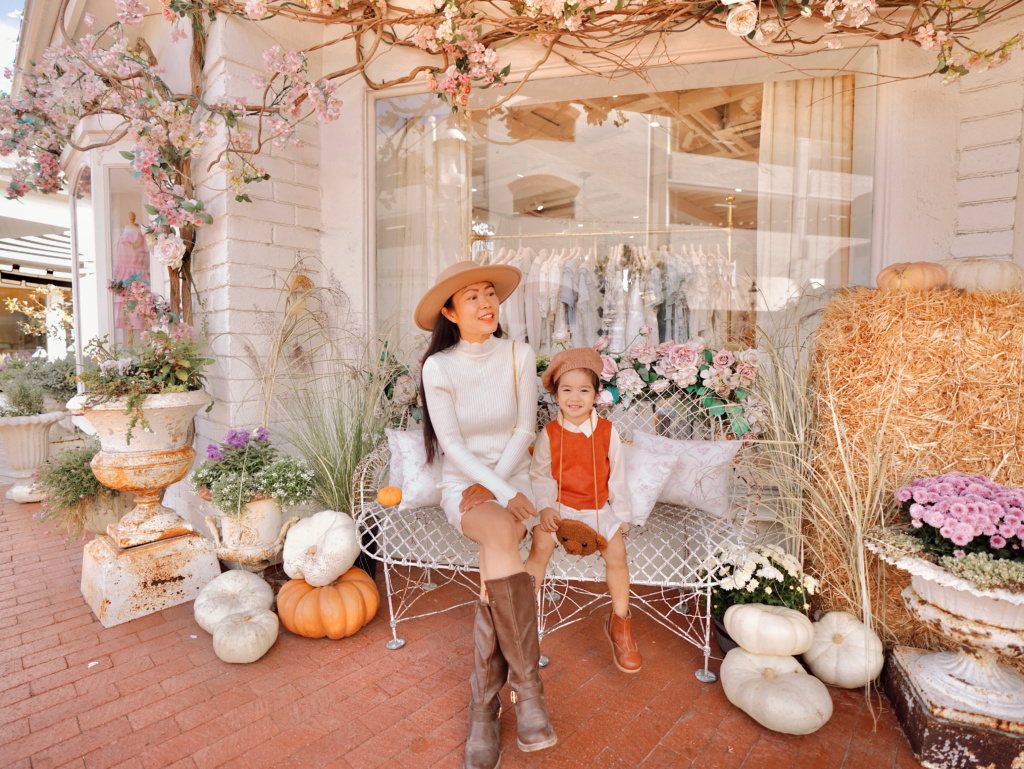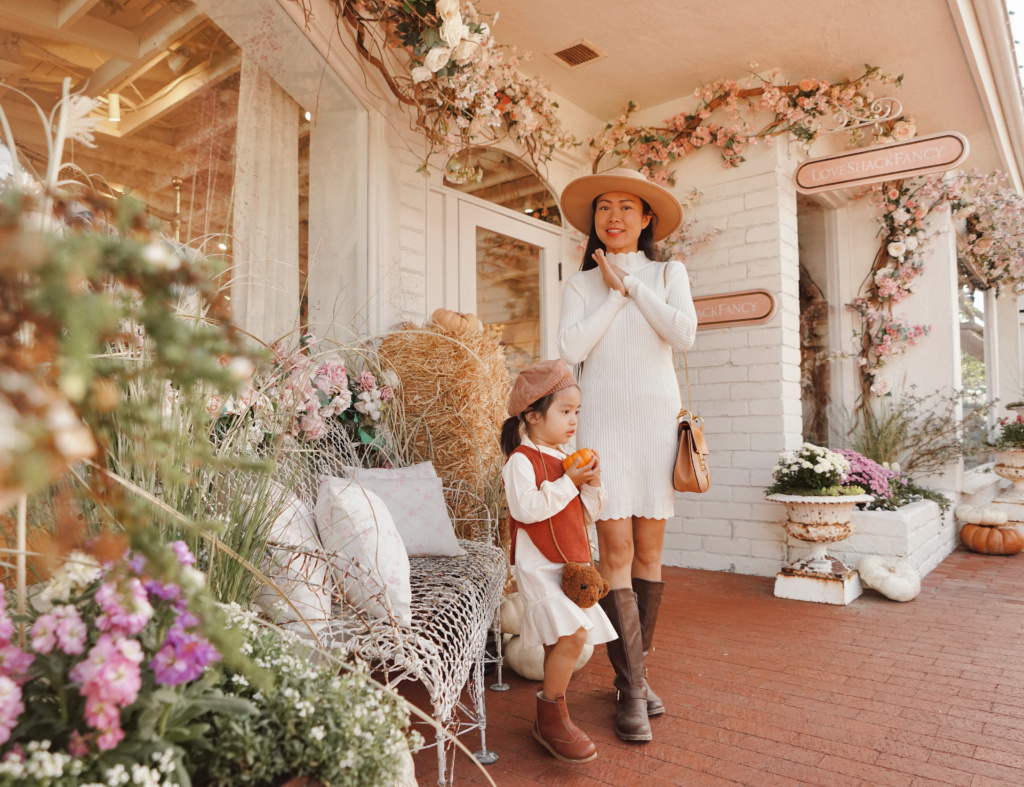 The curated village of Newport Beach is a must-see for anyone who loves shopping, dining outdoors, and exploring the beauty of a southern California seaside village during fall season. Lido has all the quaintness of a small town paired with the right mix of boutique shops, restaurants & coffee with a view of the harbor, making it the spot for both locals & visitors to explore!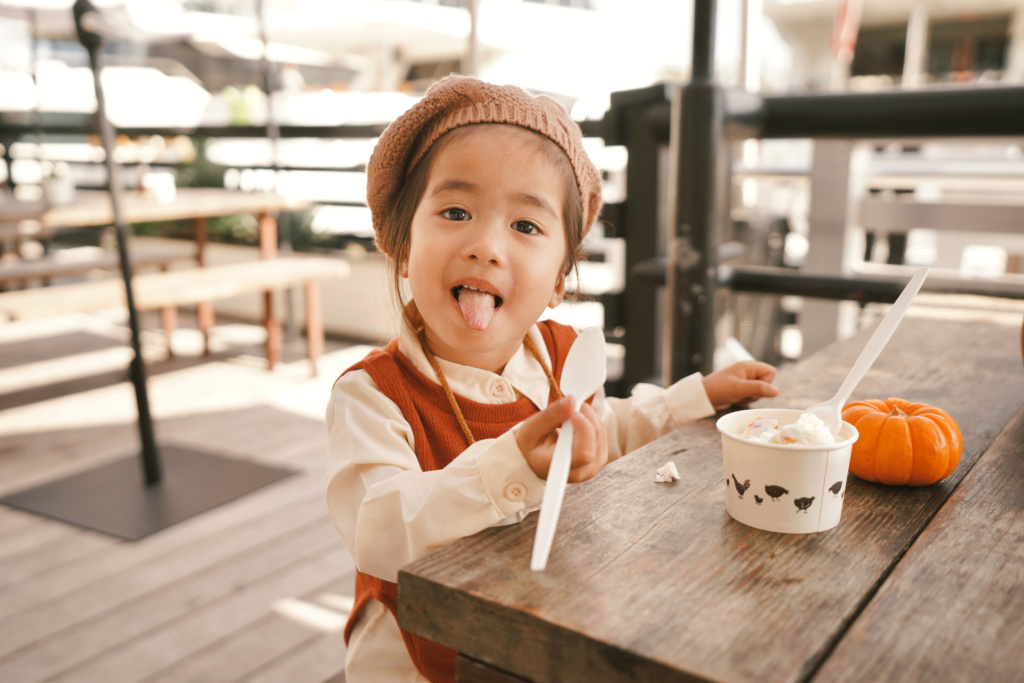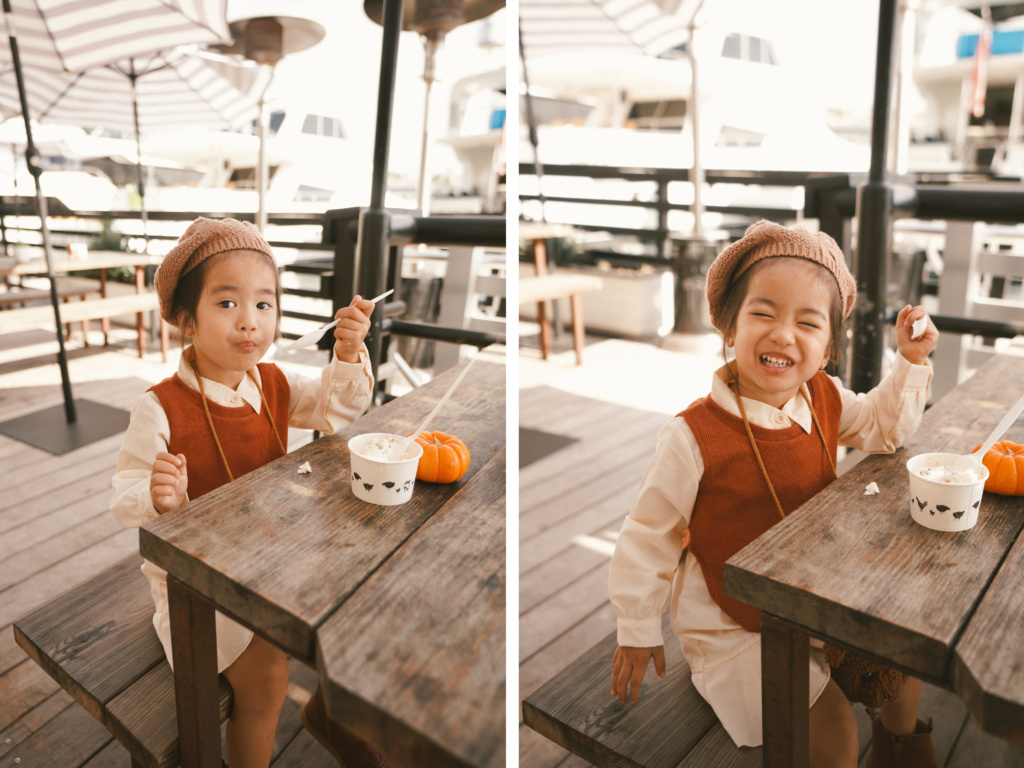 Not a pumpkin patch, but Lido Marina Village is a great spot to visit for shopping, grabbing a bite to eat, and many cute fall photo ops. Every few months, the entrance and surrounding area is decorated to match the seasonal festivities.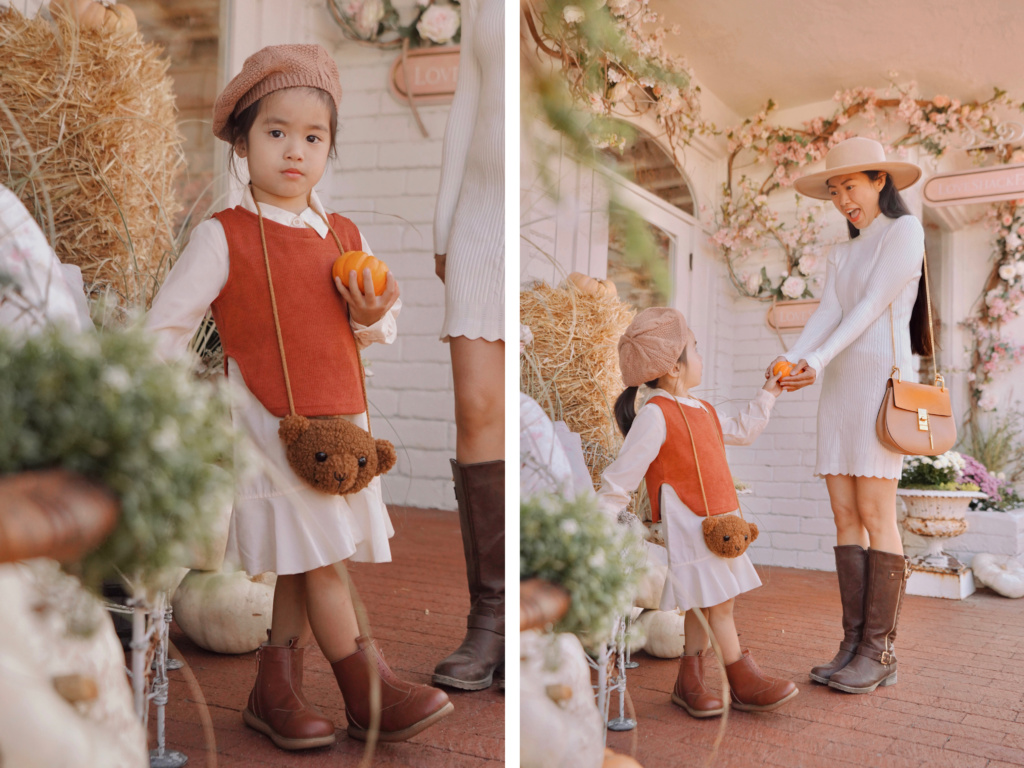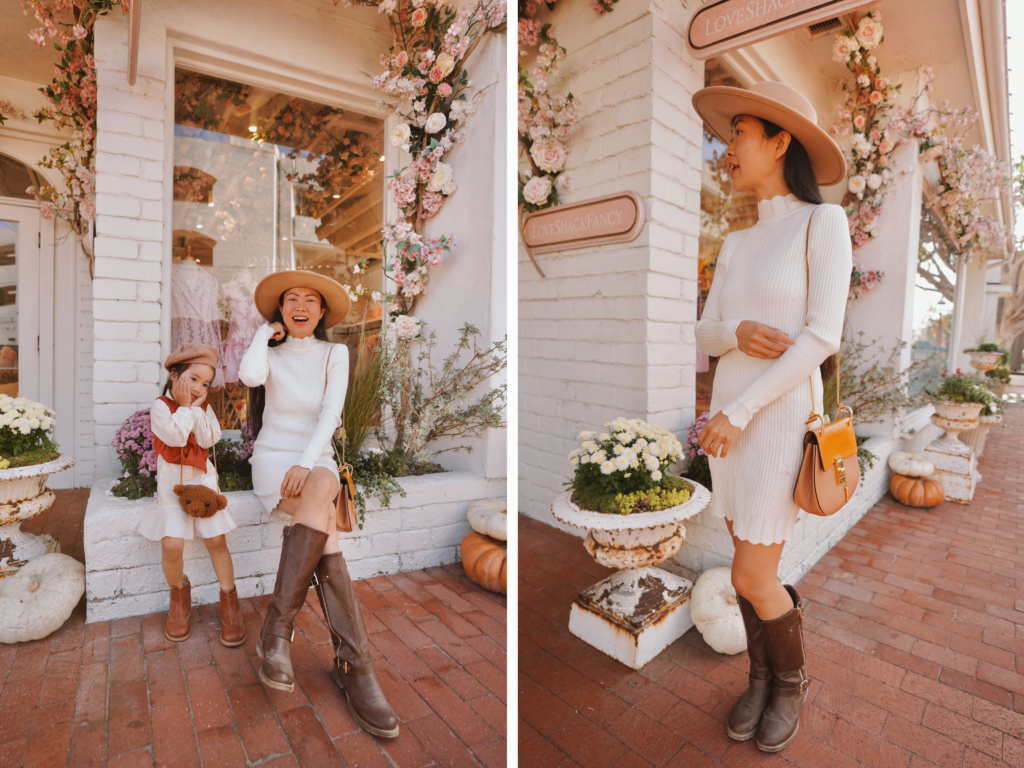 Do you have a favorite Pumpkin Patch – Orange County that you love?