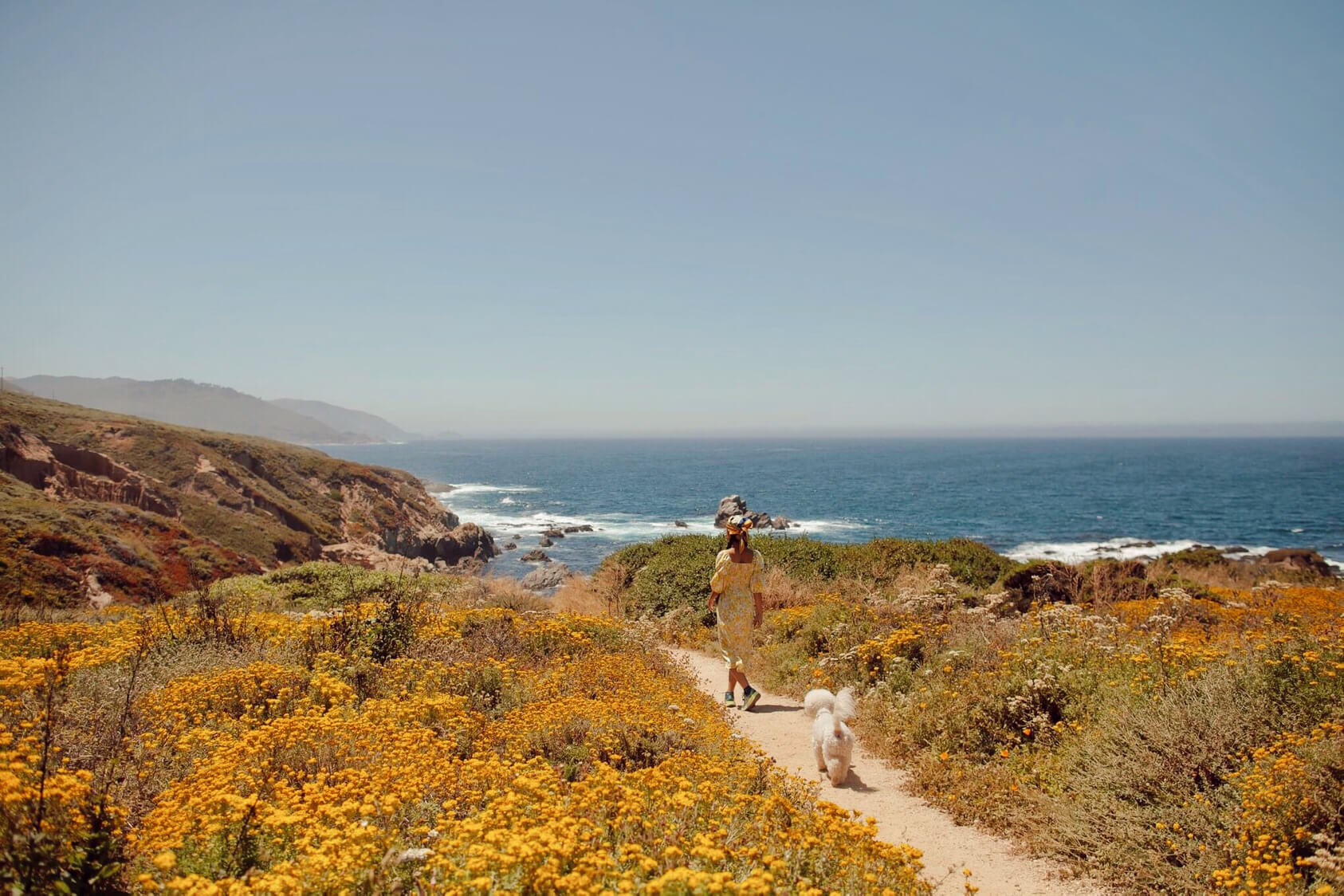 Classic California Campervan Road Trip Itinerary: Cruising PCH from Los Angeles To Carmel
California is considered a campervan paradise for good reasons. The coastal drive from Los Angeles to Carmel is undeniably scenic, boasting waterfalls, beaches, and sand dunes. Big Sur to me was such a mysterious place because after living in LA for many years, I never had a chance to explore this area. I had only ever been as far north as Santa Barbara on the 101. But this year with our newly built campervan – The Ark – we eventually crossed the central coast off our bucket list. With the help of "The Ark", I came up with this postcard-perfect-coastal-California roatrip itinerary from Los Angeles to Carmel.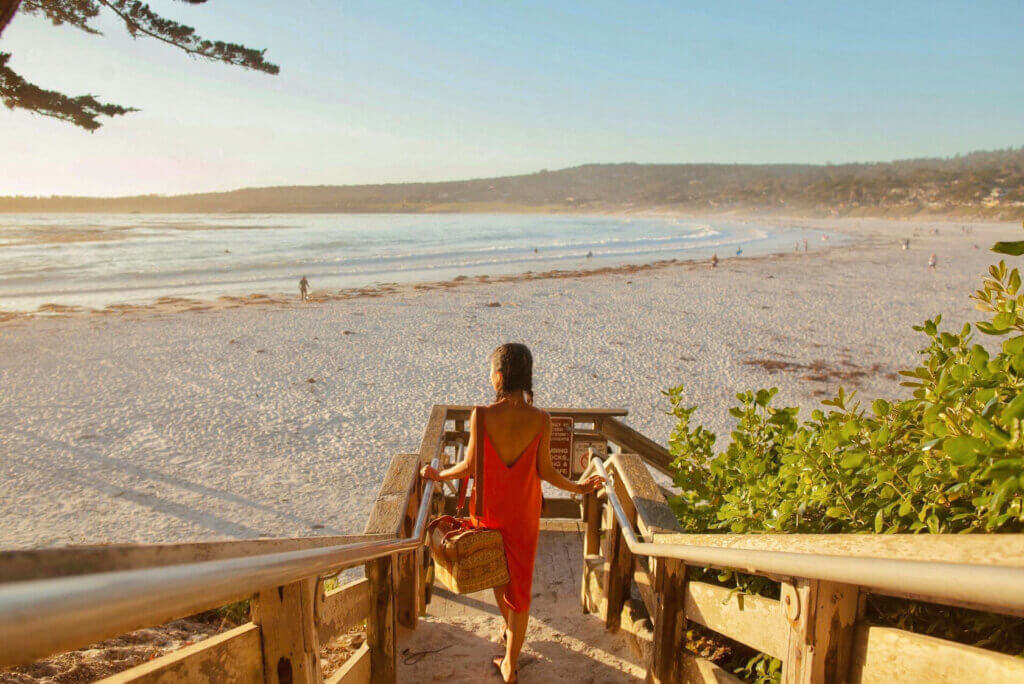 The most important aspect of road-tripping Highway One is time (Do not rush!). This itinerary is perfect for those looking to spend a week touring up the best of our beloved California coast in a fully outfitted adventure van.
DAY 1: Los Angeles to Santa Barbara (2 hours – 95 miles)
We drove at night time to avoid LA crazy traffic. We arrived at Butterfly Beach in Montecito around 10pm. It was late so we just looked for a safe place to sleep. One of the advantage of road tripping with a "stealth" van is that we can park anywhere, residential or commercial, as long as it's allowed. We found a quiet spot next to Bank of America in the Montecito Coastal Village which is only 2 mins away from the beach.
Next morning, we woke up around 6am to catch the sunrise and cooked our breakfast at Butterfly Beach.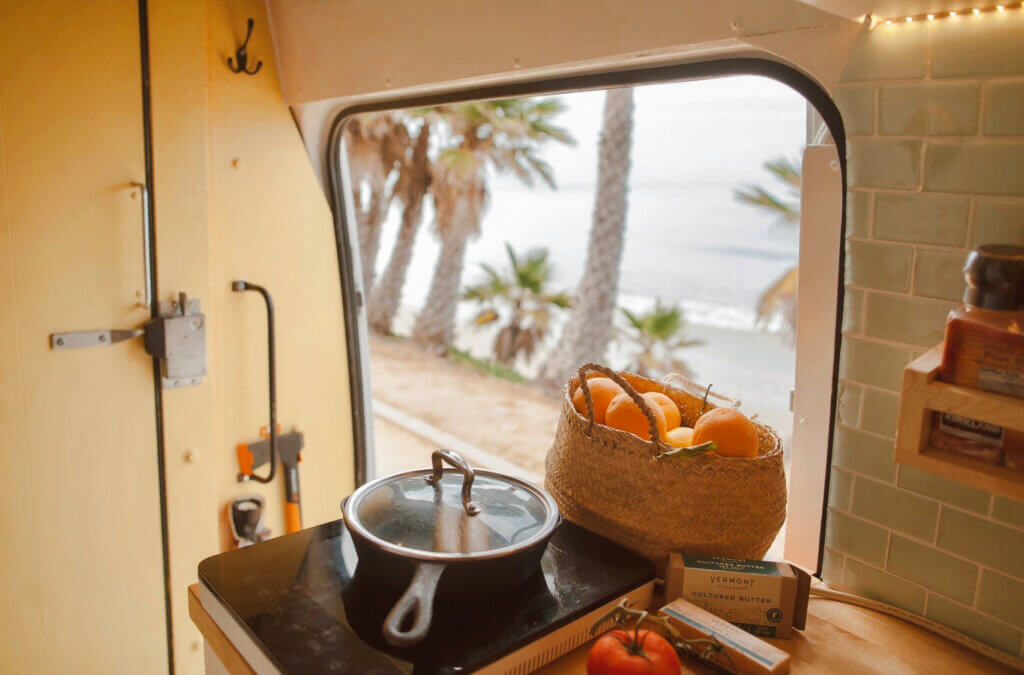 After that we headed to Santa Barbara downtown. From lavish gardens to Spanish-inspired architecture, Santa Barbara is as photogenic as they come. The Paseo Nuevo plaza is a hotspot for shopping in the city. While we were here, we found this colorful stairway made up of intricate Spanish tiles.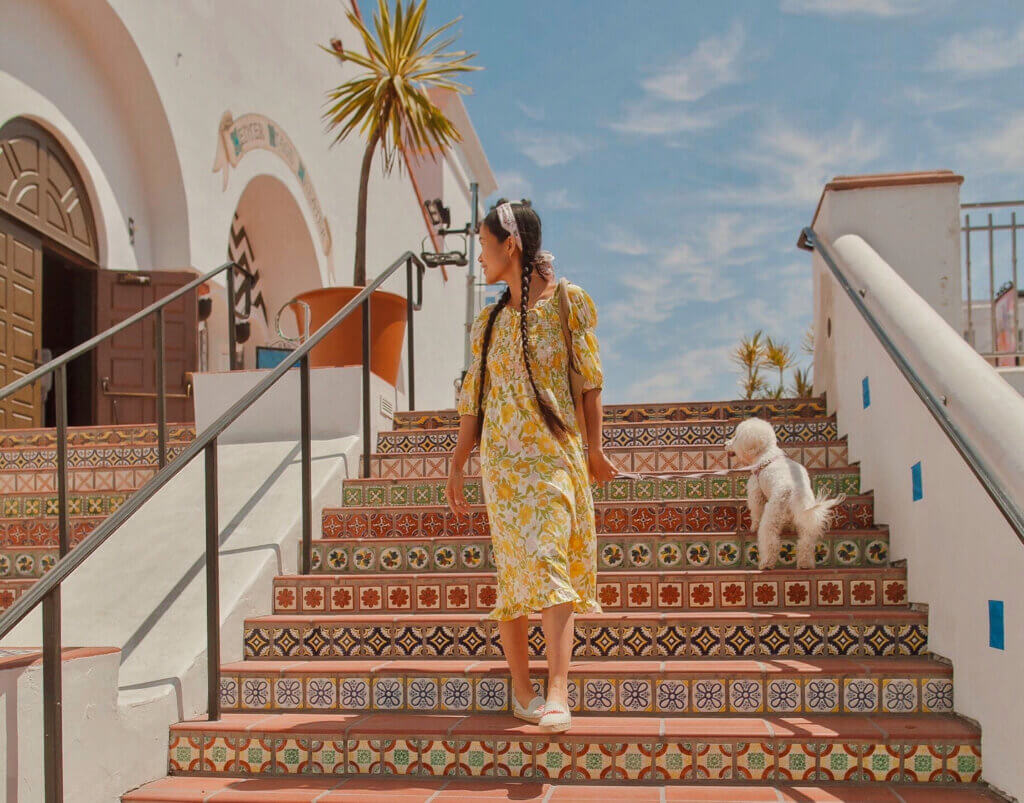 This stair fully captures the beautiful Spanish-style vibes for which Santa Barbara is known for (Exact location of this staircase: next to 601 Paseo Nuevo, Santa Barbara, CA 93101).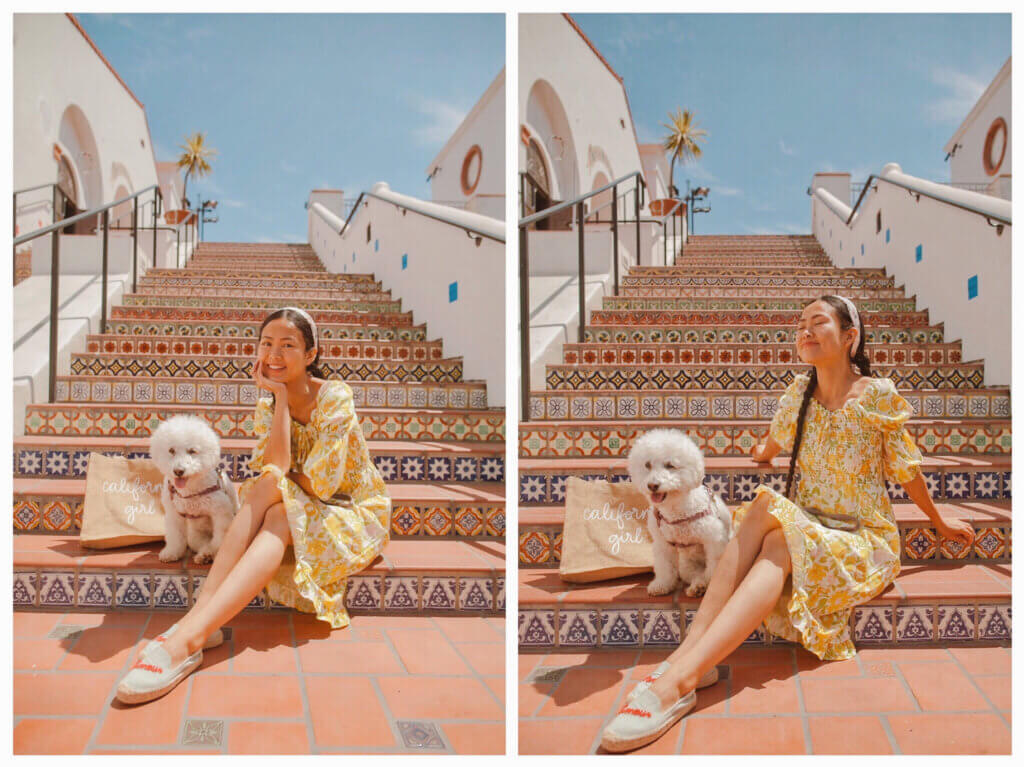 Next we stopped by Mesa Lane Steps for a quick coastal walk. The 241 mostly wood steps provide the only beach access; the stairs begin at the south end of Mesa Lane and zig-zag down to Mesa Lane beach. This walk is way better than any gym's Stairmaster; the Mesa Lane Steps will challenge your calves and quadriceps on the way back up.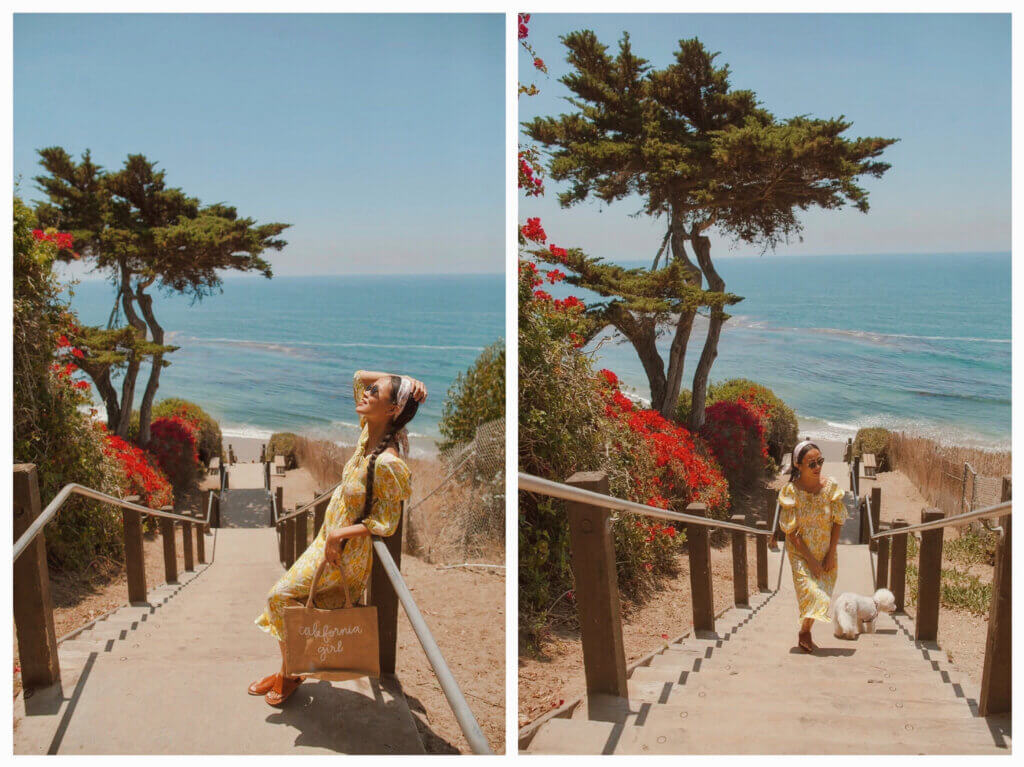 Mesa Lane boasts Santa Barbara's longest and most aesthetic staircase, descending to a pristine stretch of tan sand. The initial descent is lined with exuberant red bougainvillea, the botanical icon of Santa Barbara.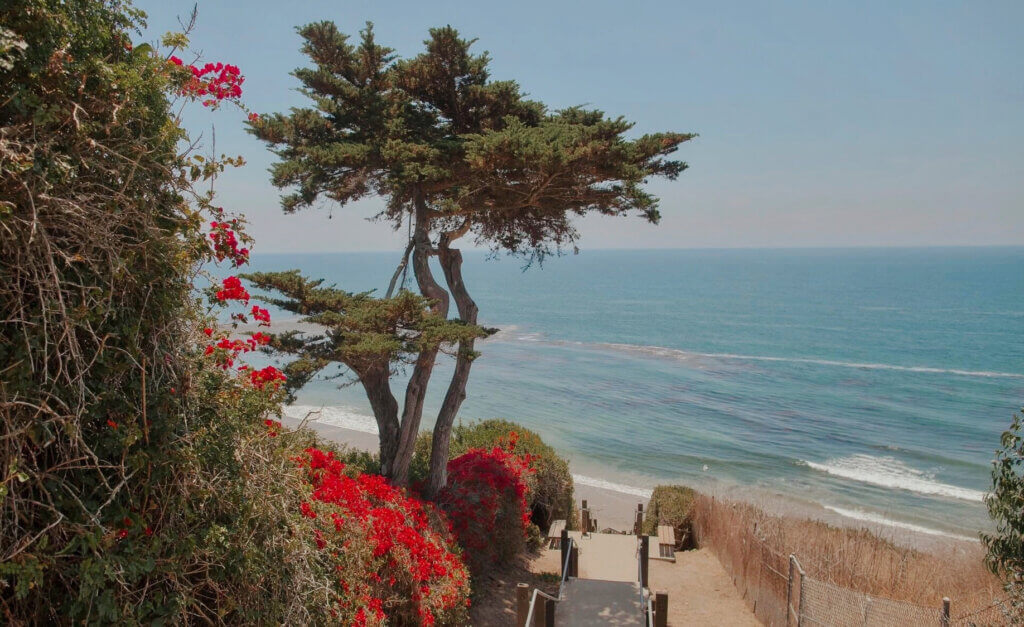 At the bottom of the stairs lies a narrow stretch of beach where there's ample room for walking, sunbathing, and beach sports.
Day 2: From Santa Barbara to Pismo Beach (1 hour 30 mins – 90 miles)
Located just off California's scenic Highway 101, existing access off Mattie Road is Pismo Preserve, home to the Lone Oak – a tree that sprouted from a stone bluff above the Pacific Ocean hundreds of years ago. With her large branches and twisted roots, the coast live oak quickly become an icon of Pismo Preserve.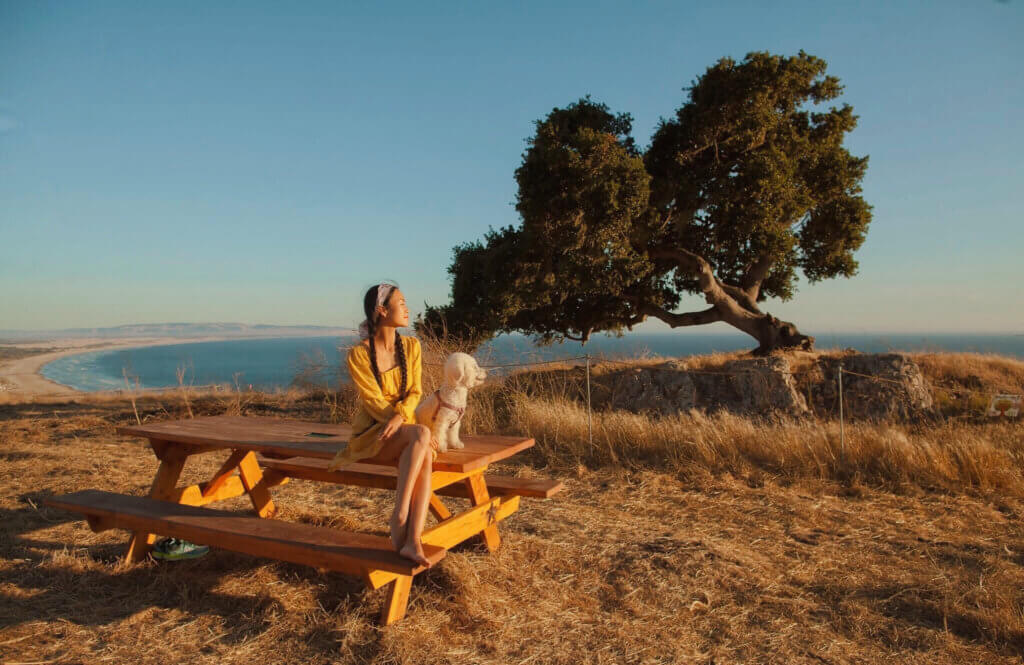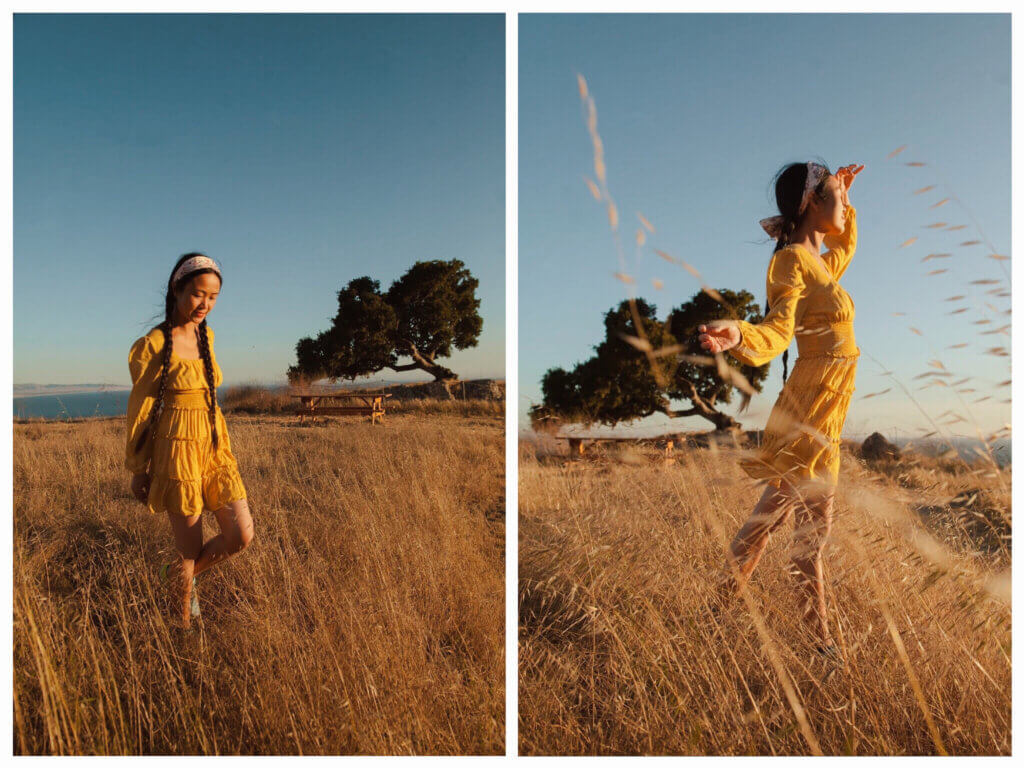 The Pismo Preserve is a picturesque stretch of land that sits just above California's Pismo Beach. The 2-mile Lone Oak Trail offers scenic views and good for all skill levels.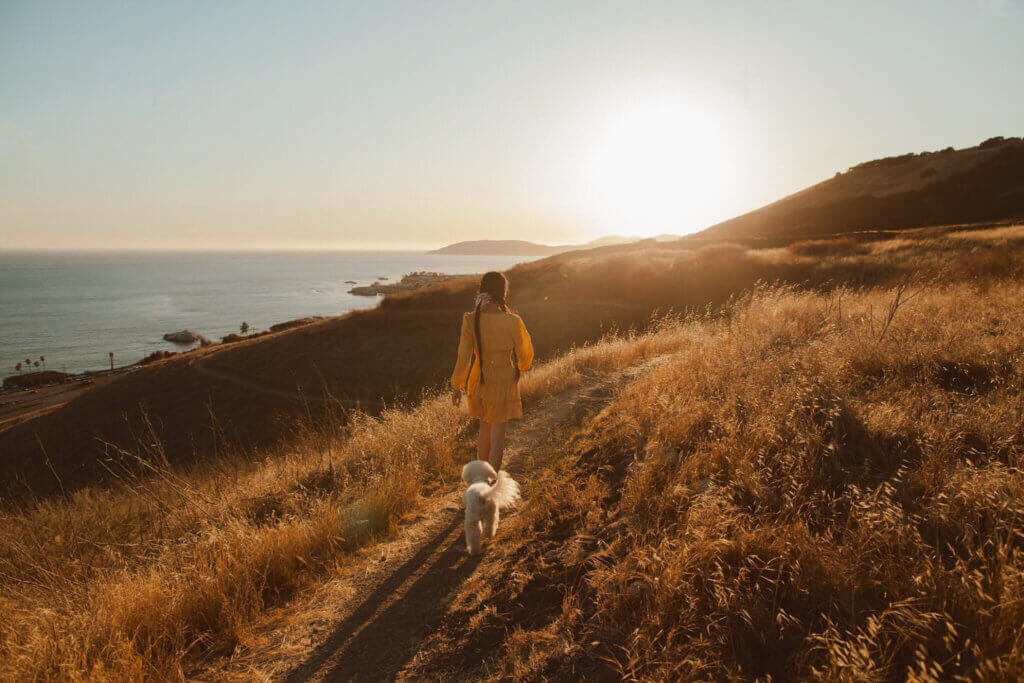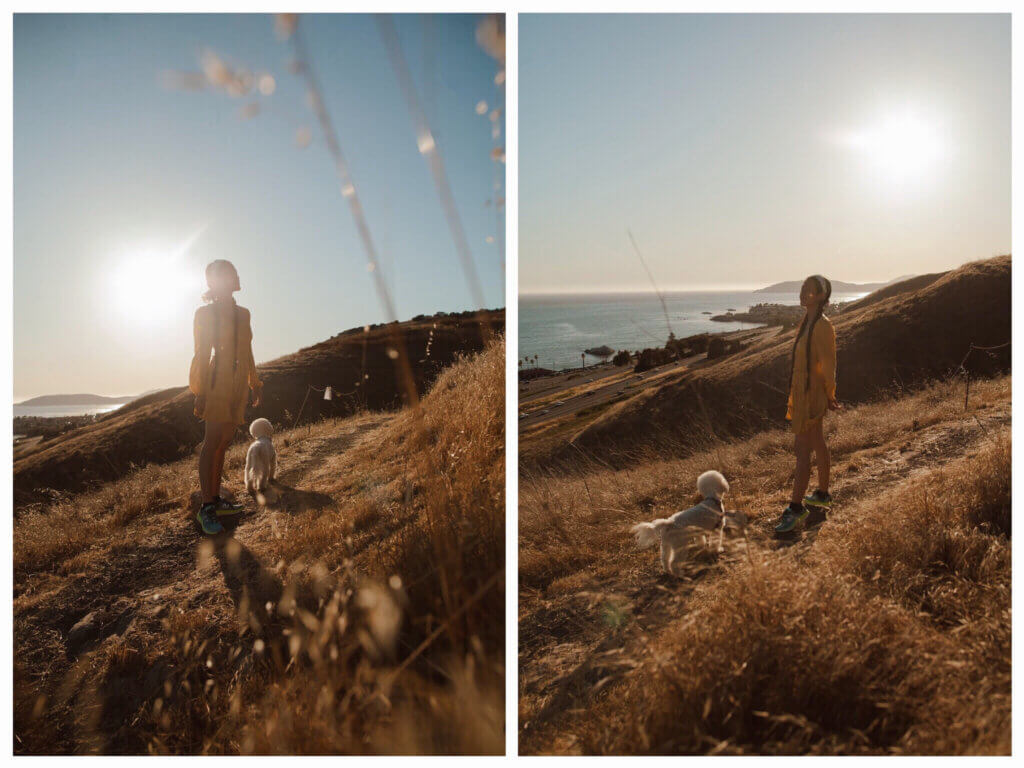 After Pismo Preserve hike, while we were looking for a place to park our van we stumbled upon a hidden gem near Shell Beach. We found this parking space right above Pirate's Cove that allowed overnight parking; later on we found out from others that there are many vanlifers who have been camping out here since the beginning of Covid (How could they not? The view is breathtaking!). Although this area is not designated for camping (no trash can), vanlifers out here all clean up after themselves, keep this area spotless, and respect one another's social distance.
So here's the direction for vanlifers if you are looking for a place to stay overnight in Pismo. From Highway 101, seven miles south of San Luis Obispo, exit on Avila Beach Drive and head west for two miles toward Avila Beach. A mile before the beach town, turn left up Cave Landing Road. Drive half a mile to the end of the road and pull into the large dirt parking area on the left.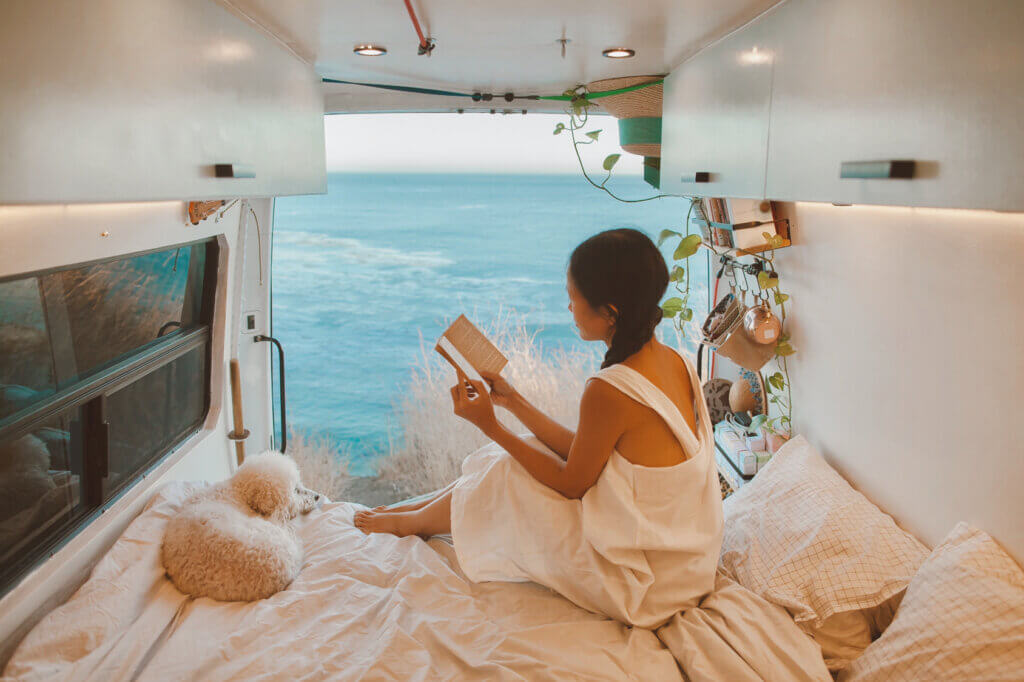 Day 3: From Pismo to Morro Bay (30 minutes – 25 miles)
Morro Bay is a little gem that's different from other beach towns in the west coast. It is a foggy, temperate beach town with more Eucalyptus trees than palm trees and a quiet quirkiness. This town reminds me so much of Byron Bay.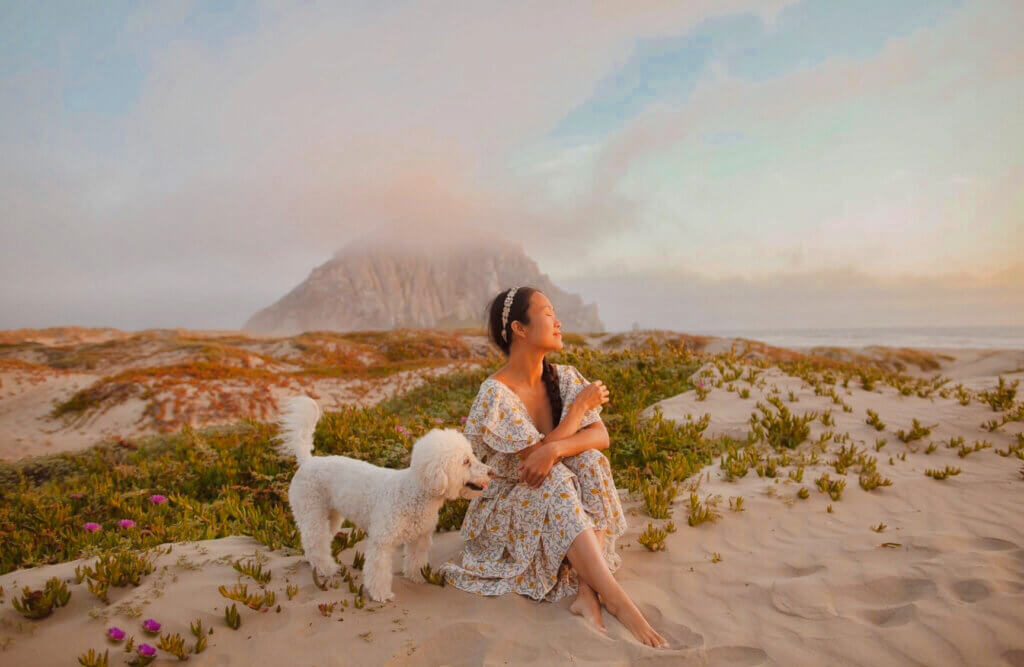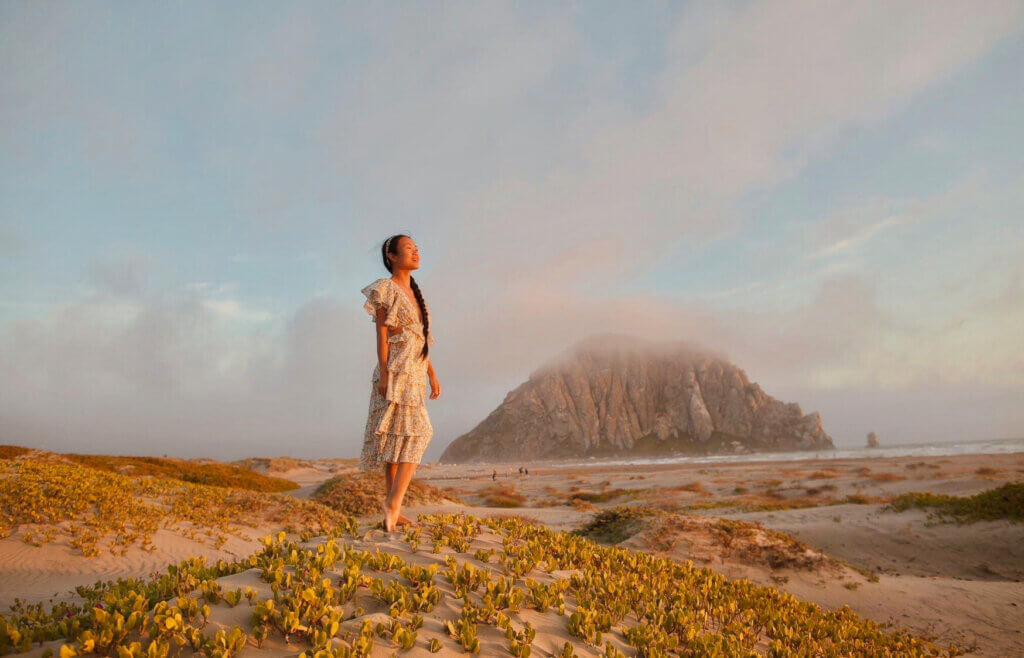 Morro Bay is unique because of one feature: Morro Rock, a 581 foot (177 m) volcanic plug (landform created when magma hardens within a vent on an active volcano). A causeway (or sand spit) connects it to the shore.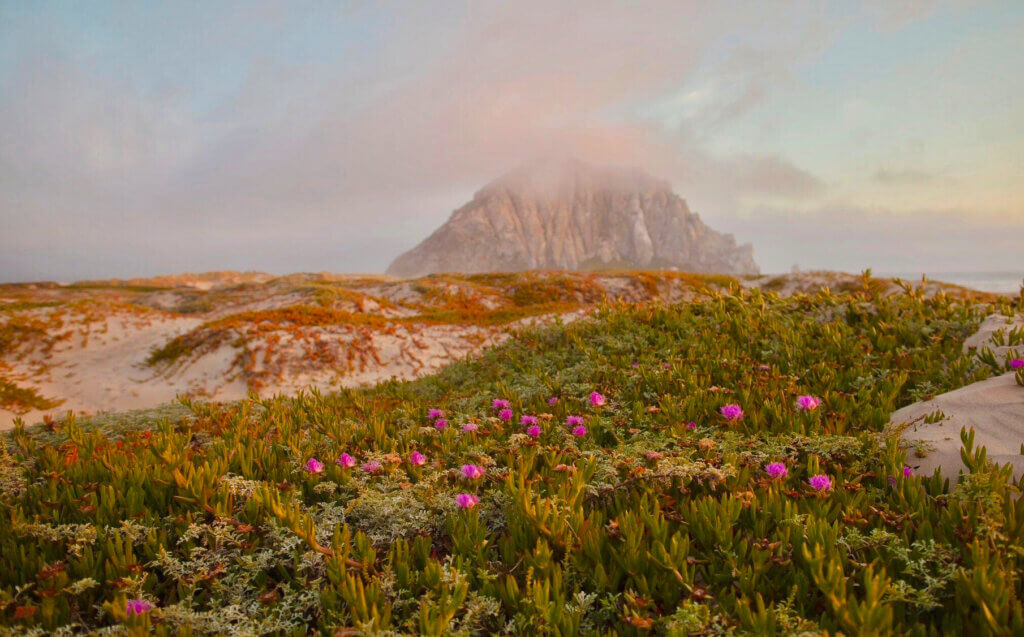 It is the perfect place to enjoy some relaxing time on the beach. The popular beaches are: Morro Sand Dunes, Morro Rock Beach, Morro Bay State Park Beach, and Morro Strand State Beach.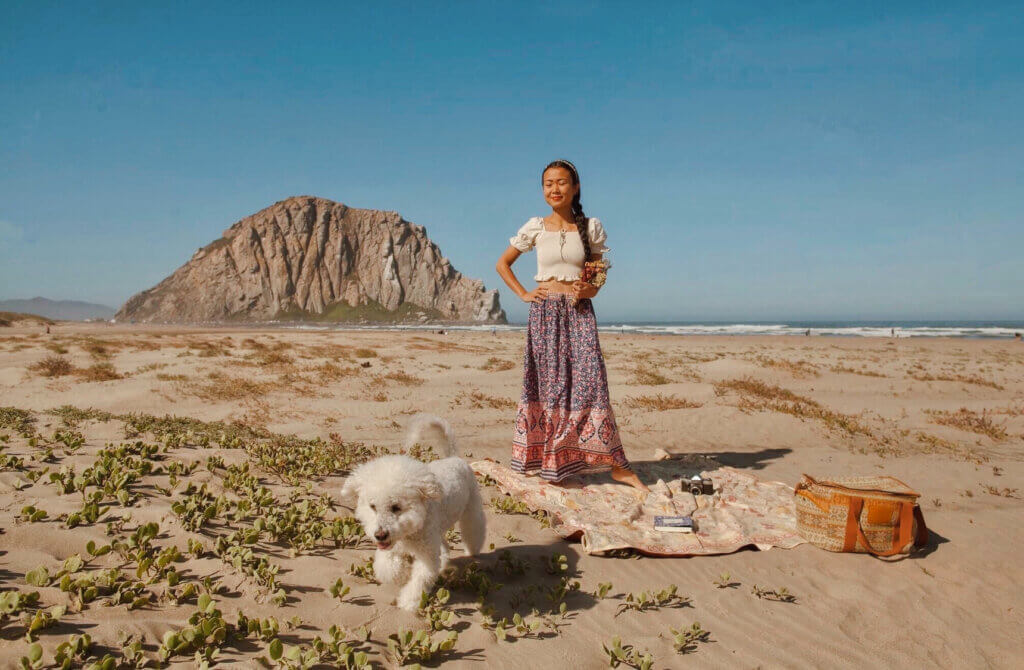 You can't miss the sunset at Morro Rock beach! It's beautiful to see how the colors of the sky turn orange behind Morro Rock.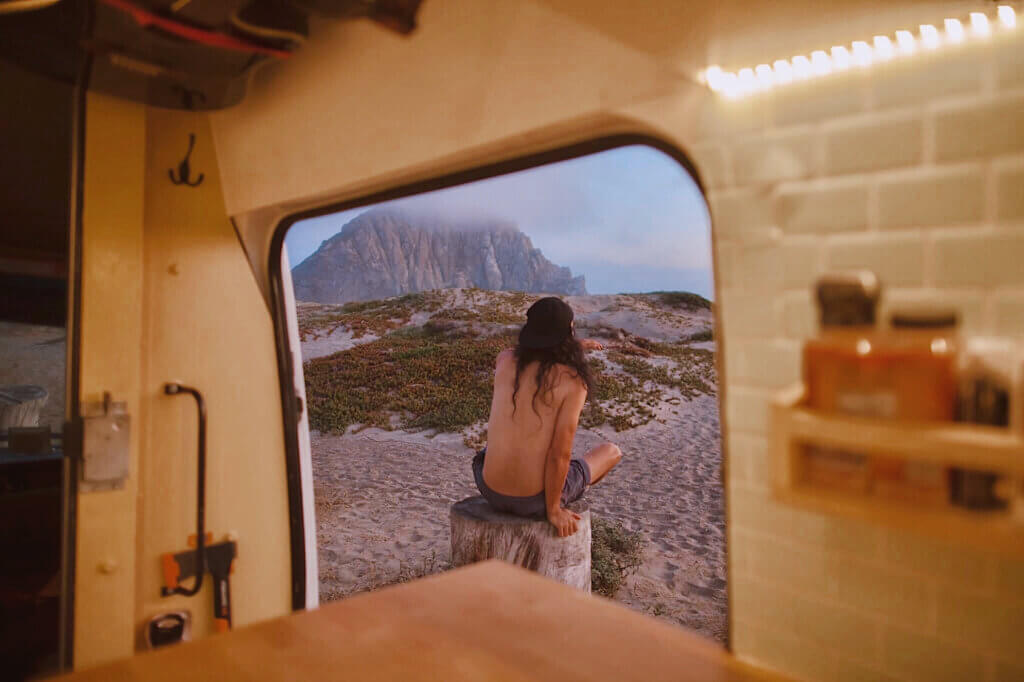 Morro Bay is too beautiful to visit in one day. So we decided to spend the night here and woke up early to catch sunrise.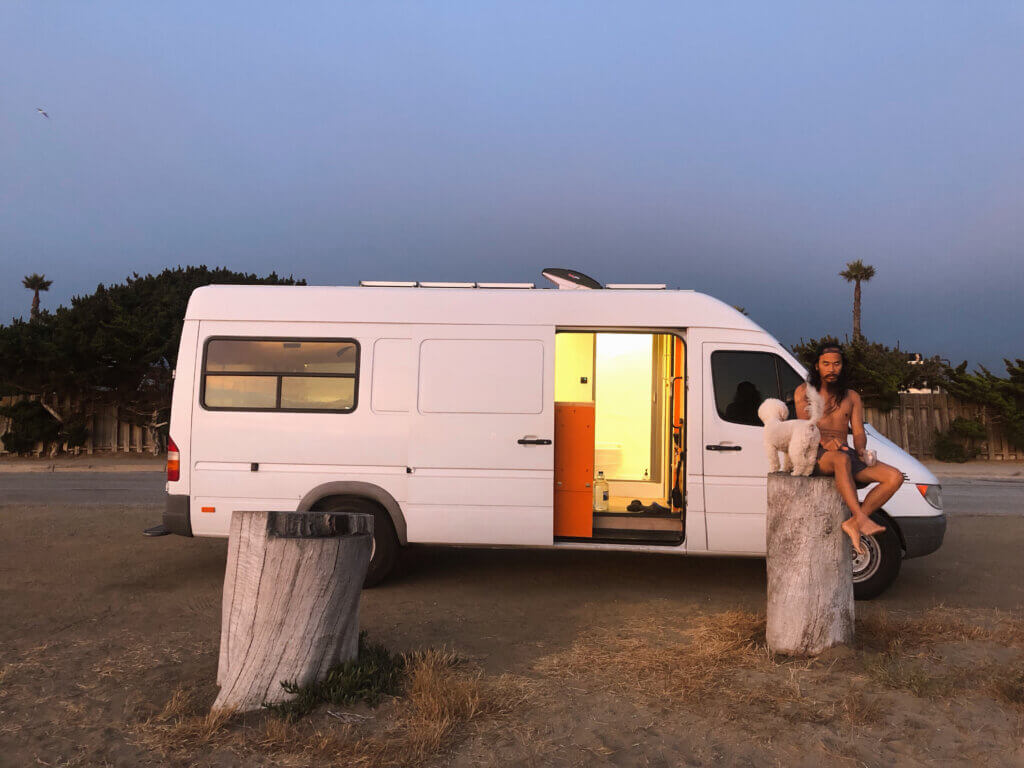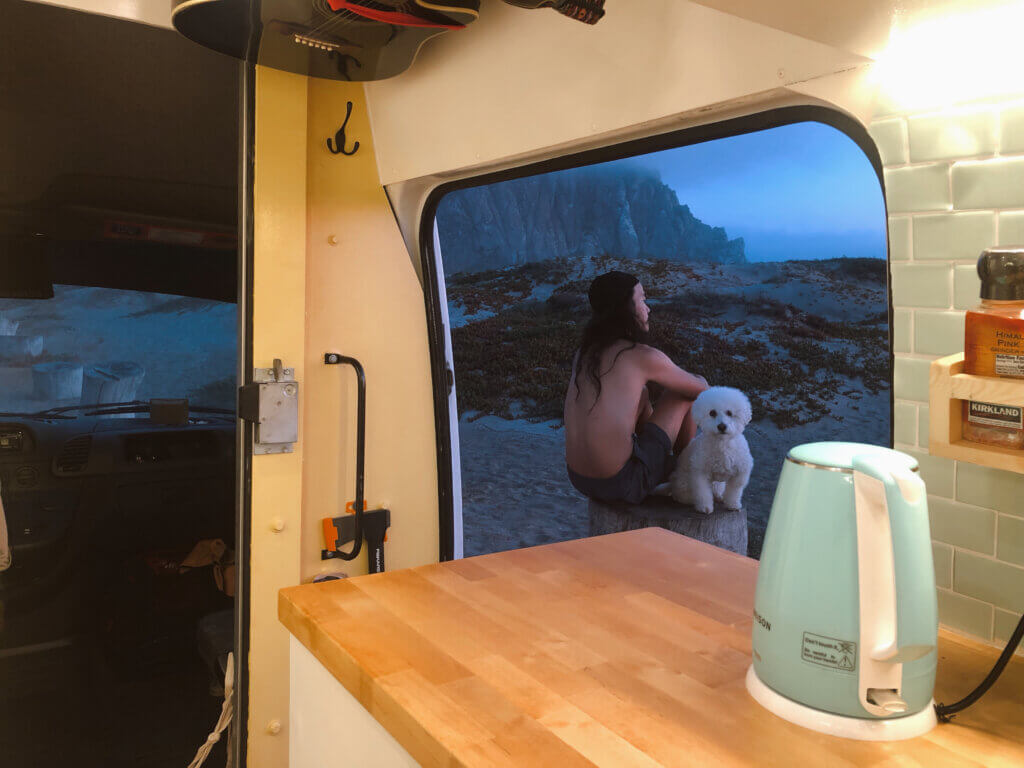 Day 4 : From Morro Bay to Big Sur (2 hours – 100 miles)
Awake and ready to go by 8:00am, after 30 minutes we reached a turnoff that lead to an elephant seal viewing point. We came upon the dozens of massive elephant seals that this area is known for.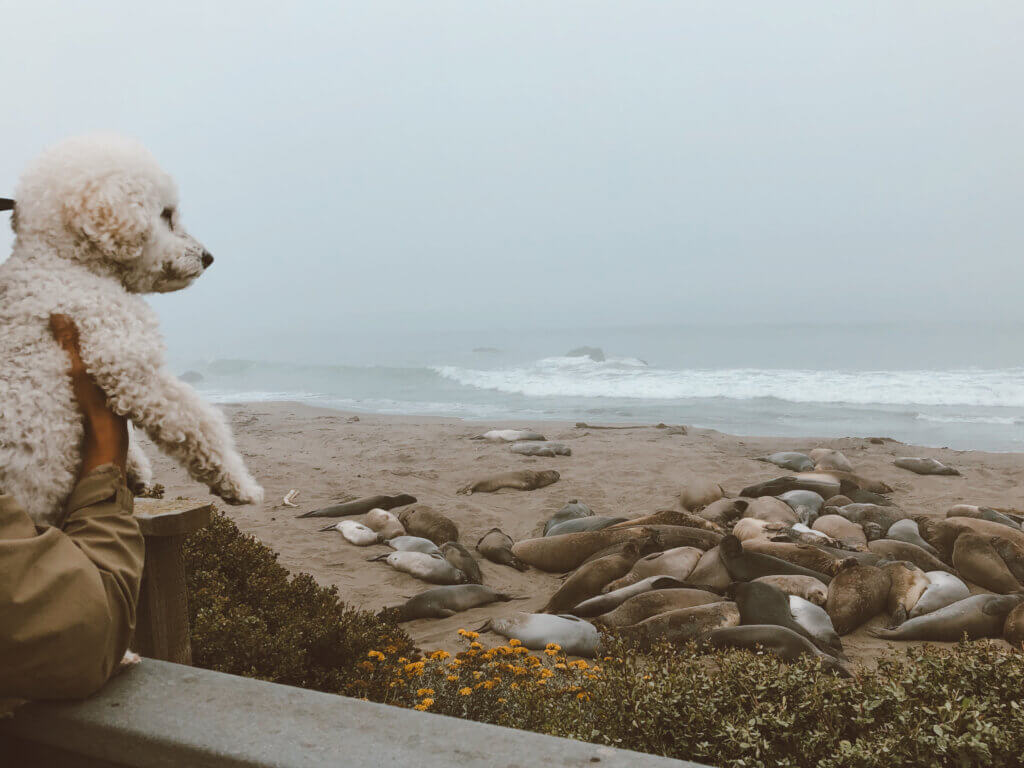 Elephant seals come to their rookery to breed, birth and hang out. The best time to catch them are from October through March. Take a stroll along the boardwalk and take in the scenery which stretches for a massive 6 miles!
After our early morning seal viewing, we continued along the coast to Big Sur. Famed as "the most beautiful scenic highway", the road to Big Sur does not disappoint. By this time you are far from the city limits, and the only towns that lie ahead for the next fifty miles are tiny wooden general stores with super expensive gas (and no diesel in Big Sur! if your van like ours which uses diesel, you should fill your gas tank in San Luis Obispo. If not, your next diesel stop is in Carmel-by-the-sea).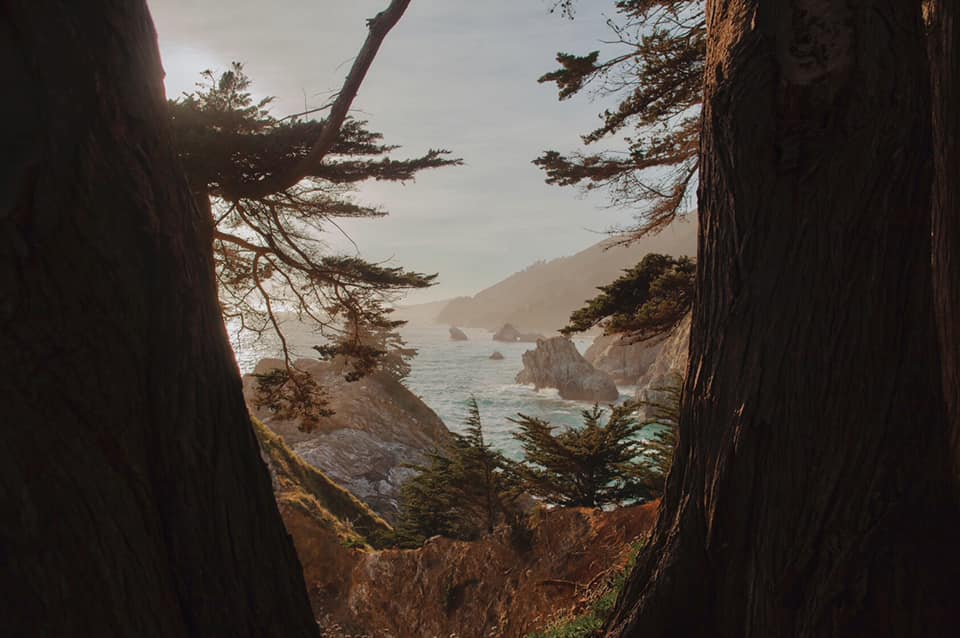 Here in Big Sur, there is nothing but you and the steep, winding road filled with scenes straight out of Narnia. Big Sur has beautiful cliffs to the ocean, and has several spots for you to pull over and enjoy the scenery. We recommend stopping at the 80-foot waterfall, McWay Falls in the McWay Cove.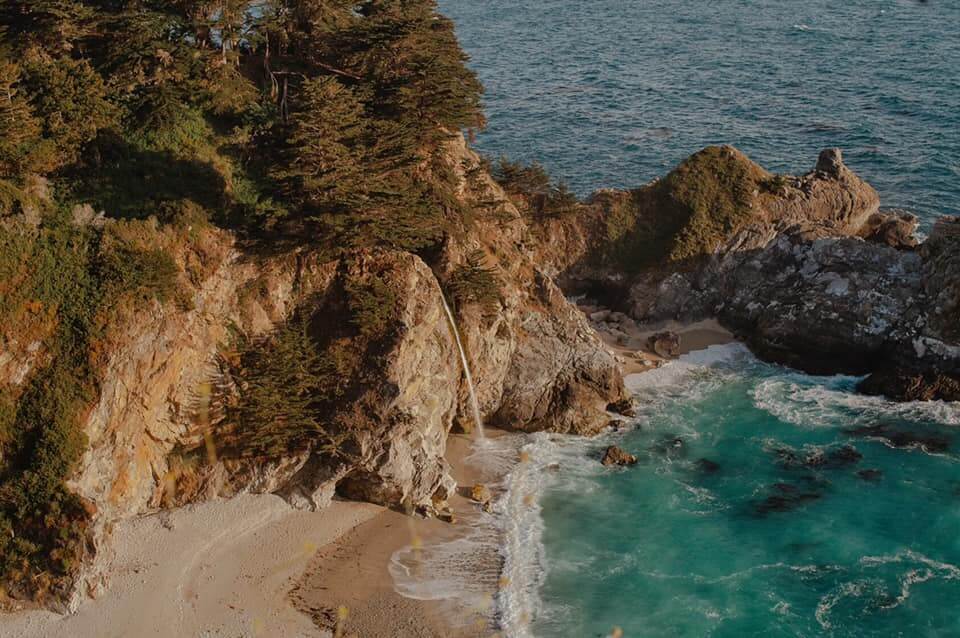 You can access the fall by using the overlook trail located inside Julia Pfeiffer Burns State Park. The park was closed due to Covid-19 when we were there; so we just parked outside of the park and walked to the vista point.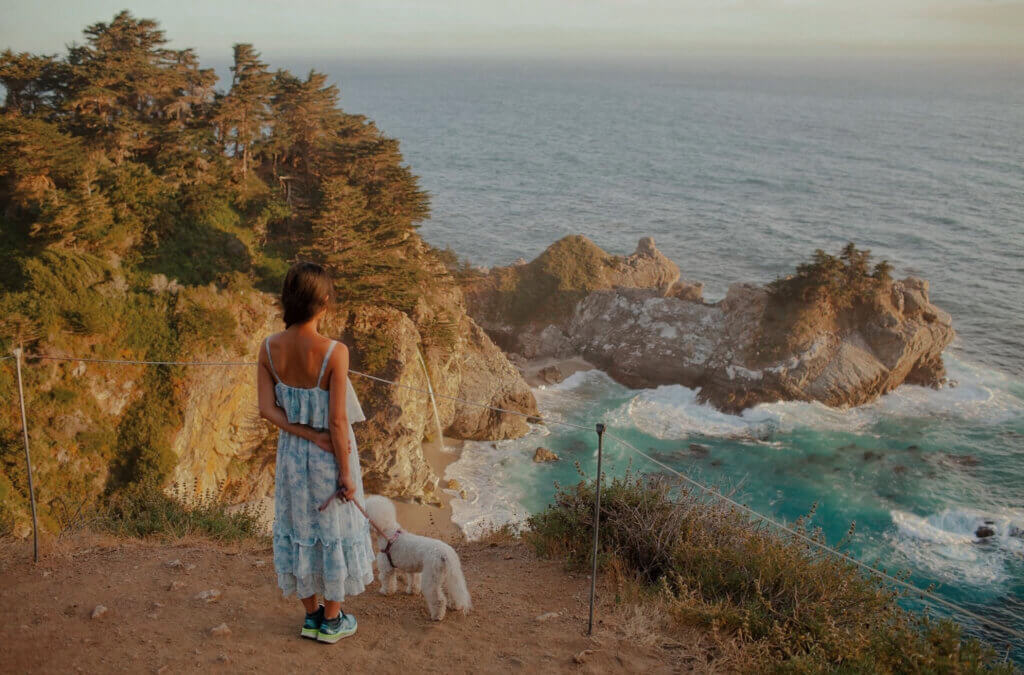 Without making a single stop, driving through the entirety of Big Sur will take you approximately two hours – but why would you want to do that? I bet that you would want to make as many stops as possible. There's a reason the drive down Highway 1 is so iconic! For that reason, I highly recommend spending the night in Big Sur during your road trip down the California coast!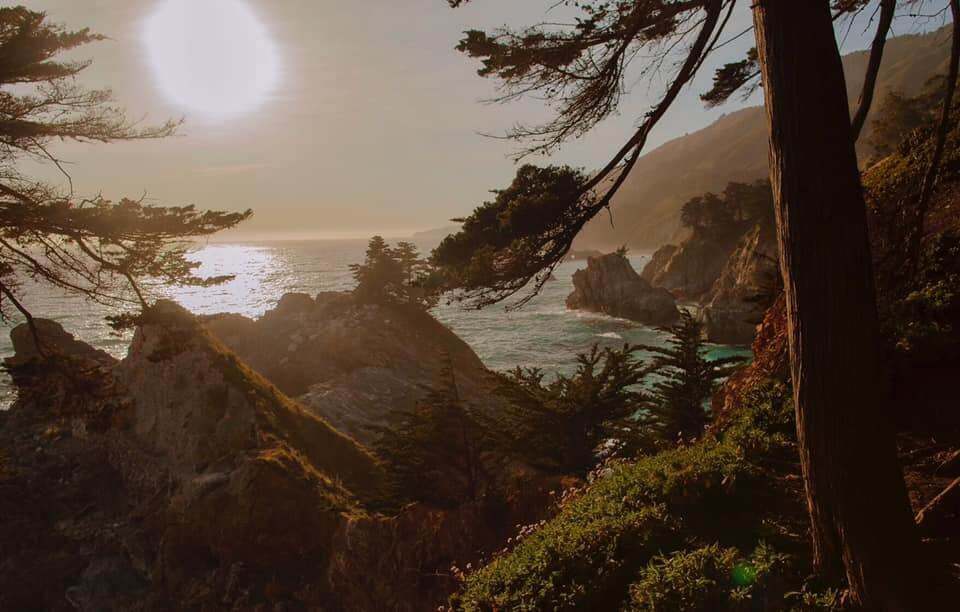 Though it is illegal to camp anywhere along the coast, there are plenty of parking spots inland. And for any off grid camping, always be sure to abide by the "Leave No Trace Principles."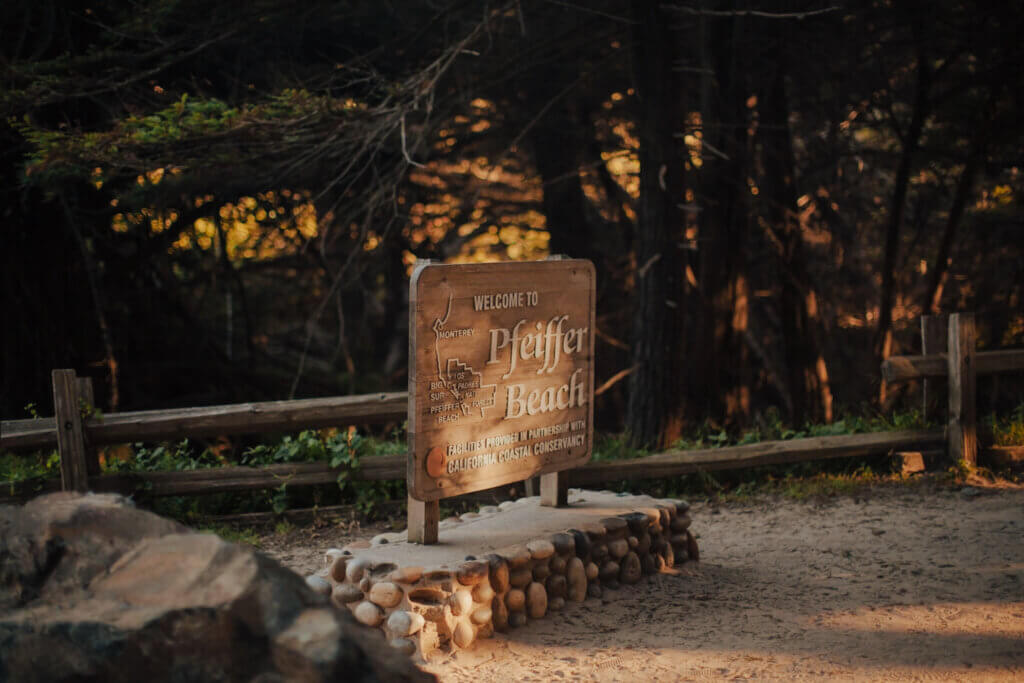 Day 5: Exploring Pleiffer Beach and Bixby Creek Bridge
Pfeiffer Beach is one of the most popular destinations in Big Sur for photographers, famous for its purple sand and the Keyhole Arch rock formation.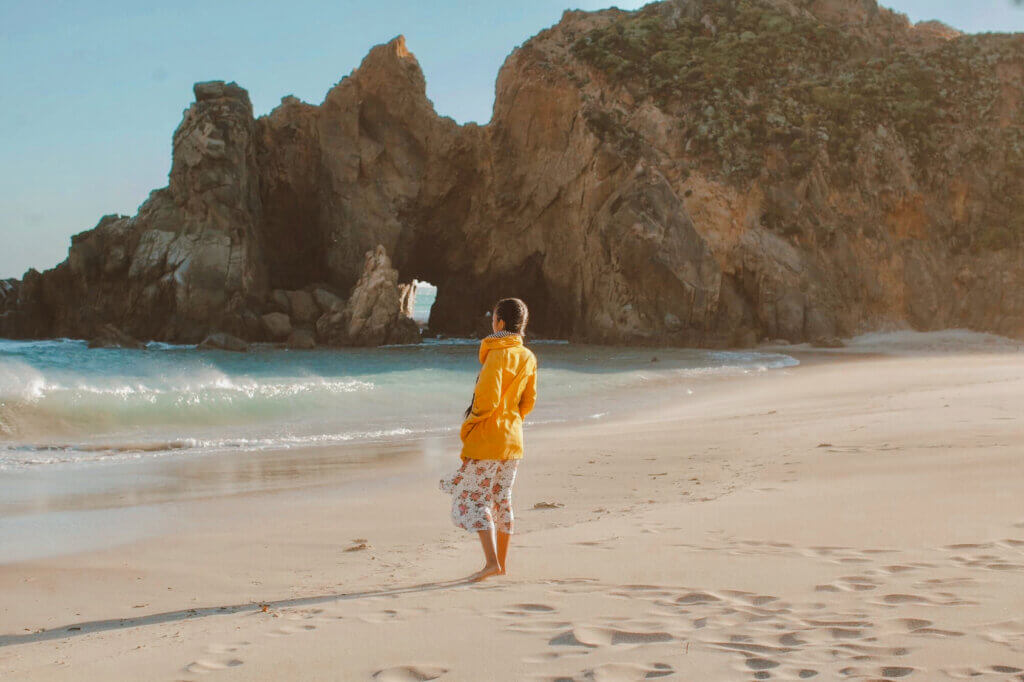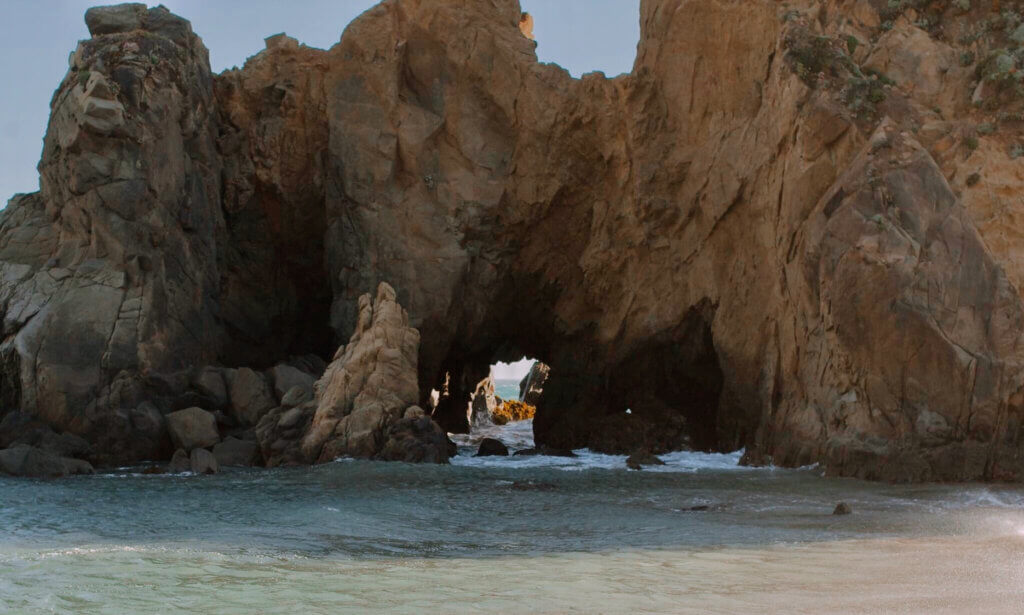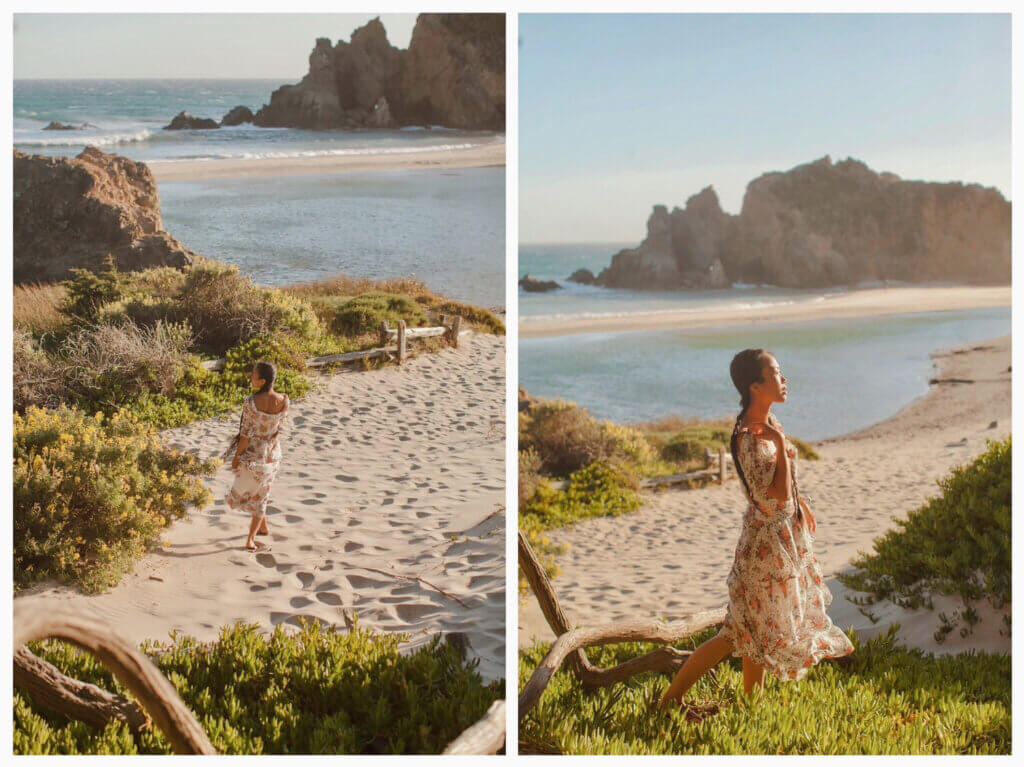 South of Pfeiffer Big Sur State Park, halfway up a long steep incline, a small road turns west and leads down to Pleiffer Beach (It is a narrow, one-lane dirt road!) At the end of the road is a paved parking area with restrooms, and from there, the beach itself is a leisurely 5 minute walk.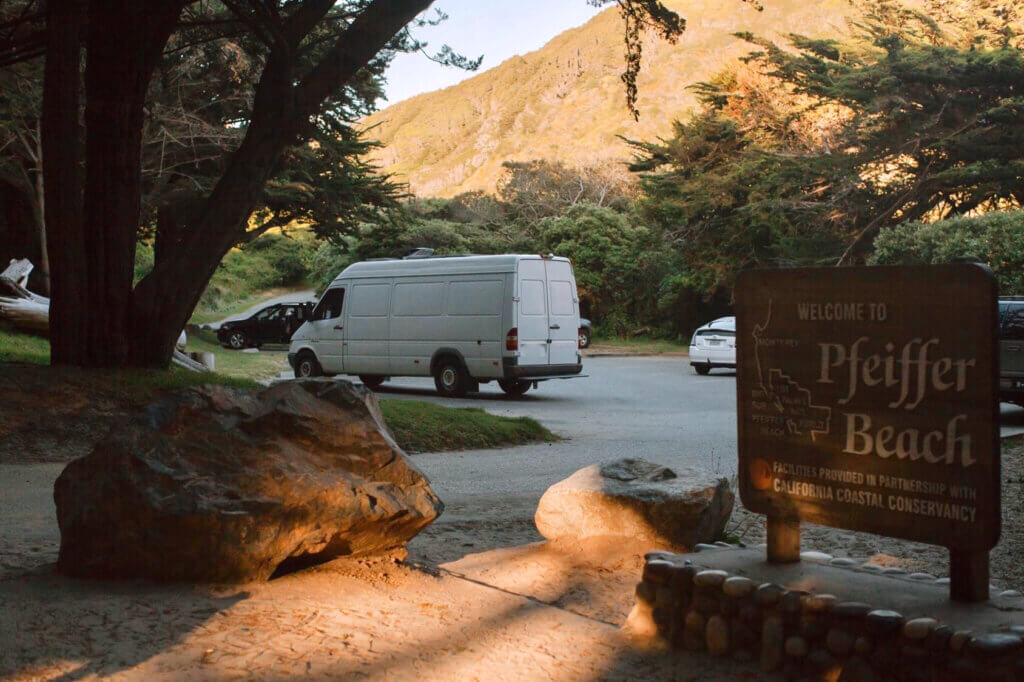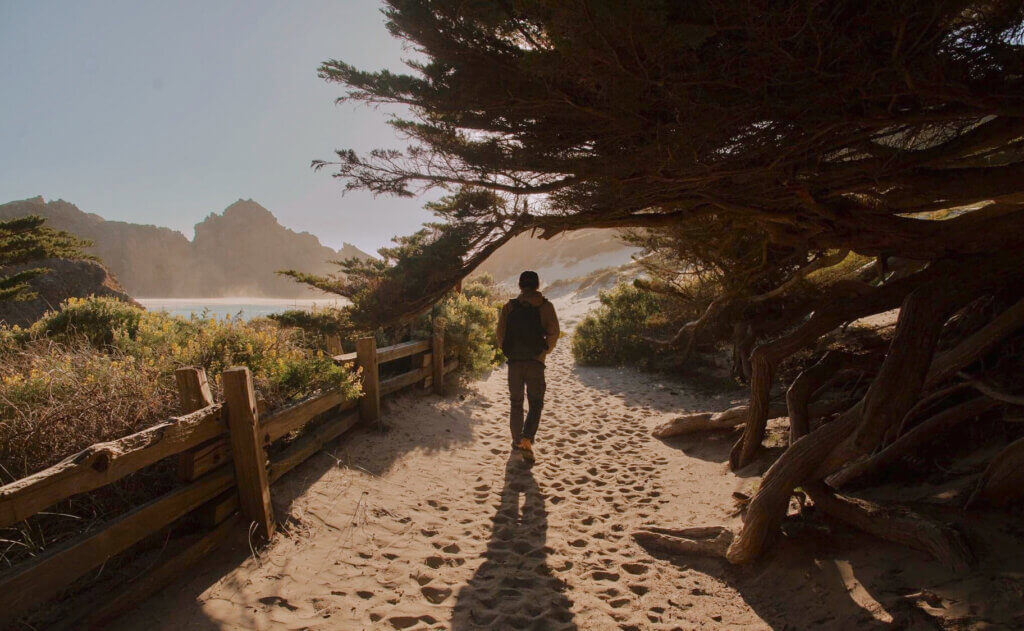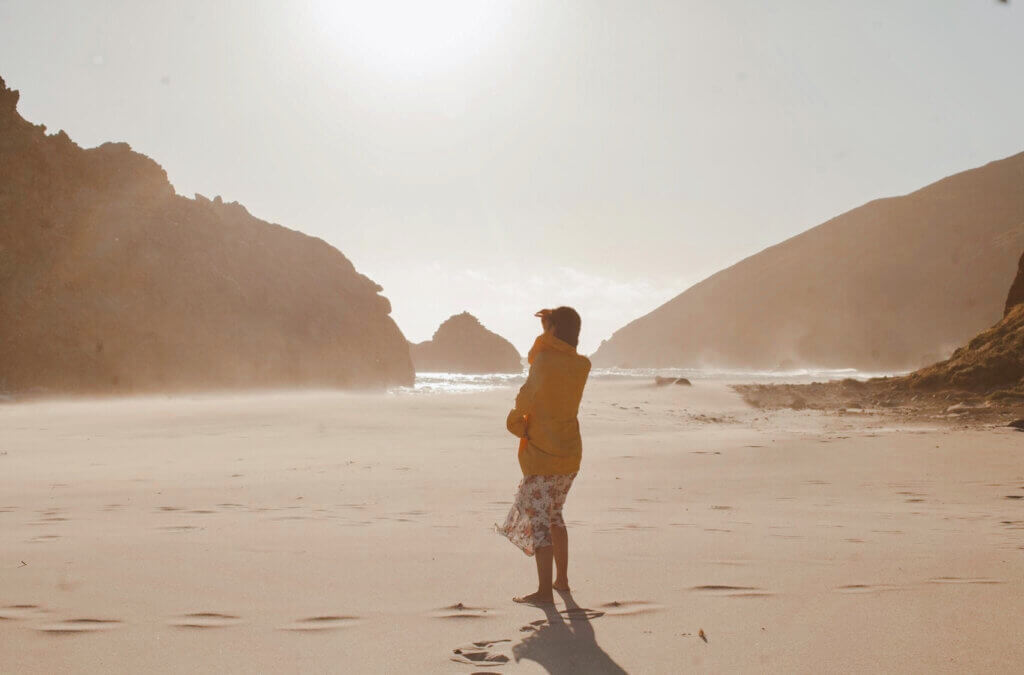 Upon leaving Big Sur to head north keep your eyes open for the famous Bixby Bridge. Bixby Bridge is one of the most iconic spots in Central California and one of the tallest single-span concrete bridges in the world. Take in the view as you drive along Highway 1, and pull over to photograph it from a viewpoint on Highway 1 or Old Coast Road.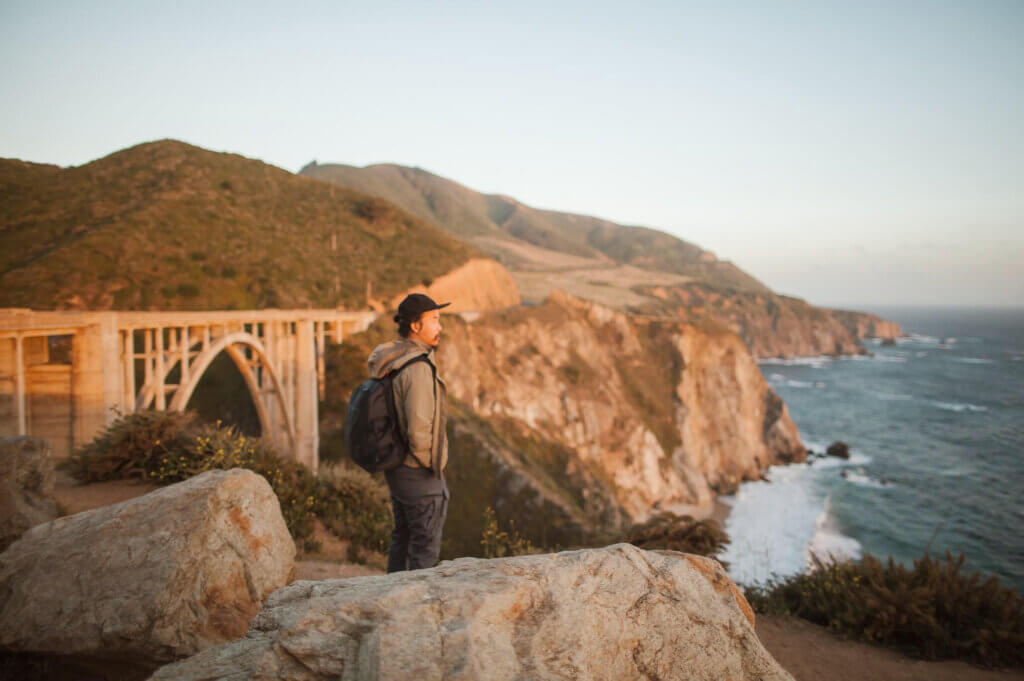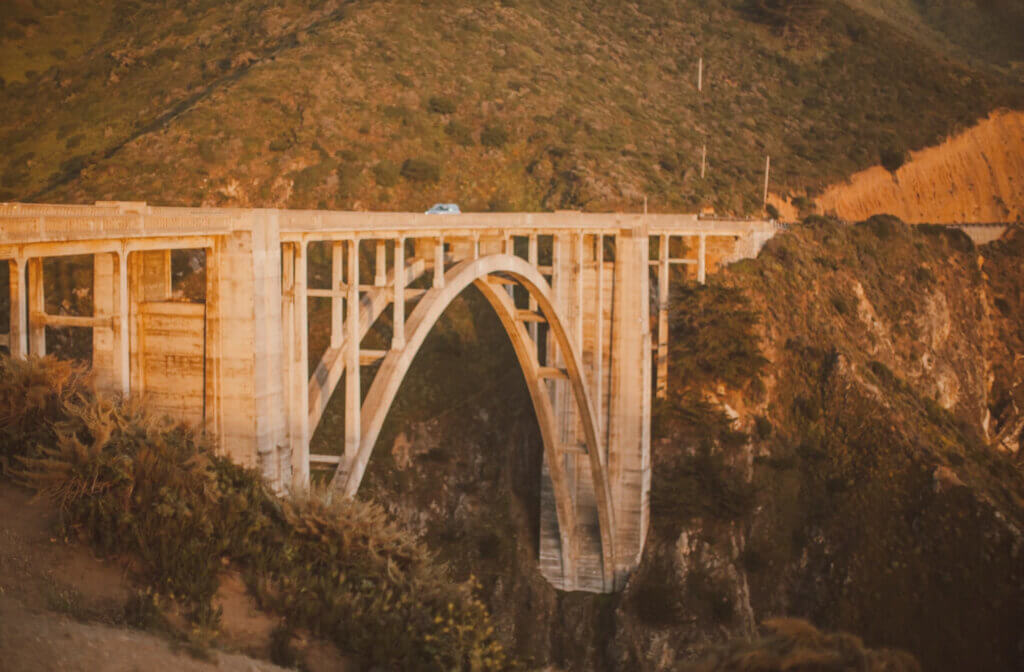 Day 6: Exploring Garrapata State Park
Our next stop was Garrapata State Park. Garrapata State Park is technically part of Big Sur, even though it is located more on the Monterey coastline than on the Big Sur coastline. This unspoiled, 3,000-acre park offers spectacular views and diverse terrain to explore.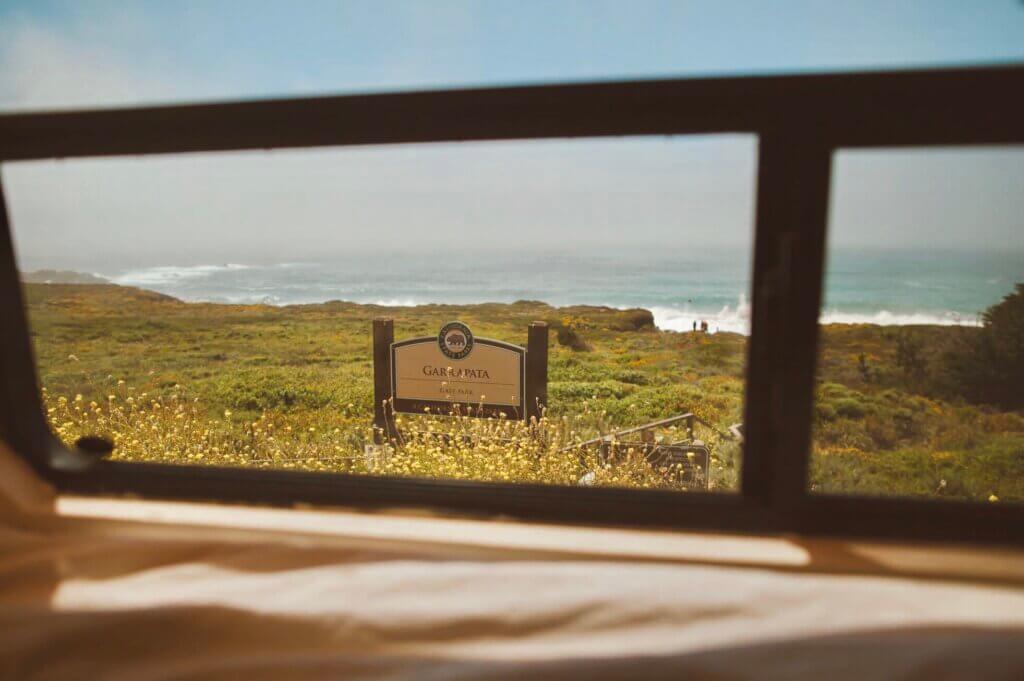 Garrapata State Park is a great place to see wildflowers in the spring. We were visiting late June and to our surprise the wild flower bloom was still happening.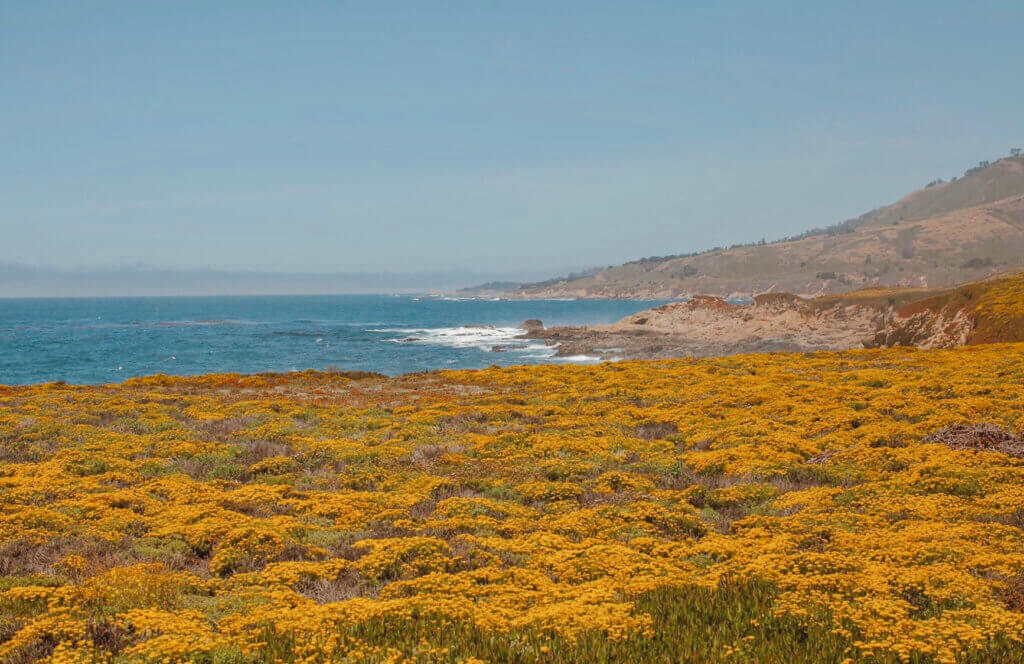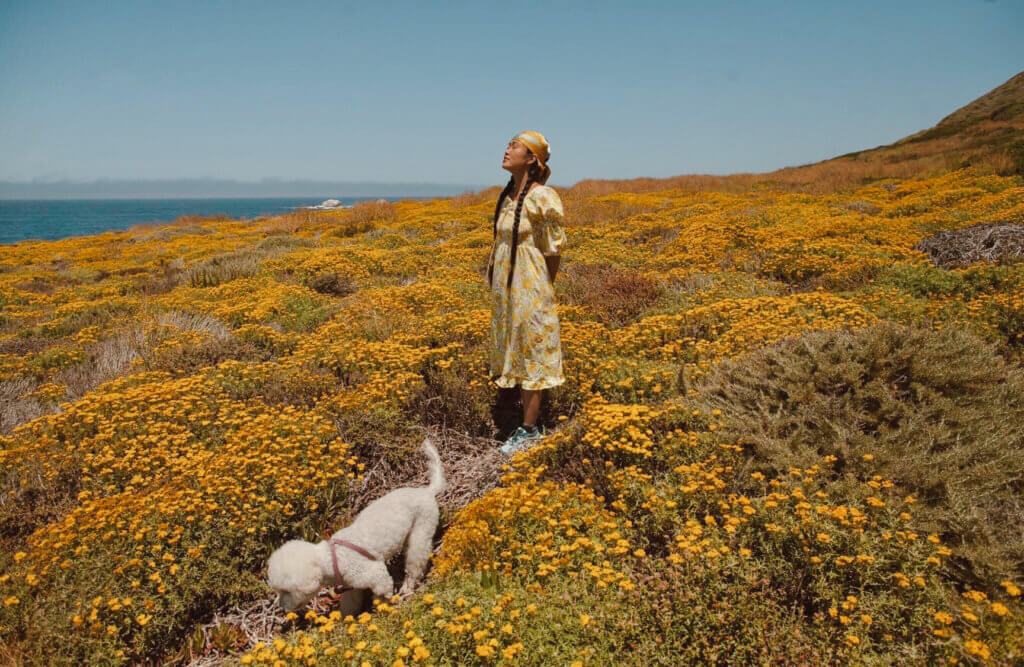 The flowers greeted us at the trailhead. It was a strange sight to see so much wild flowers on the coast during summer.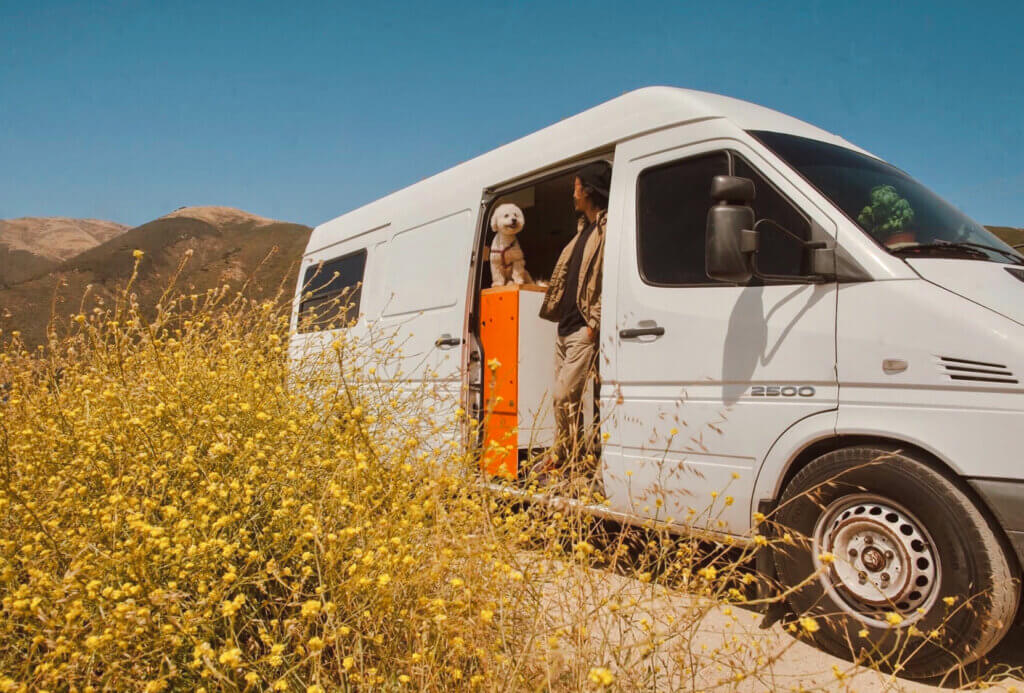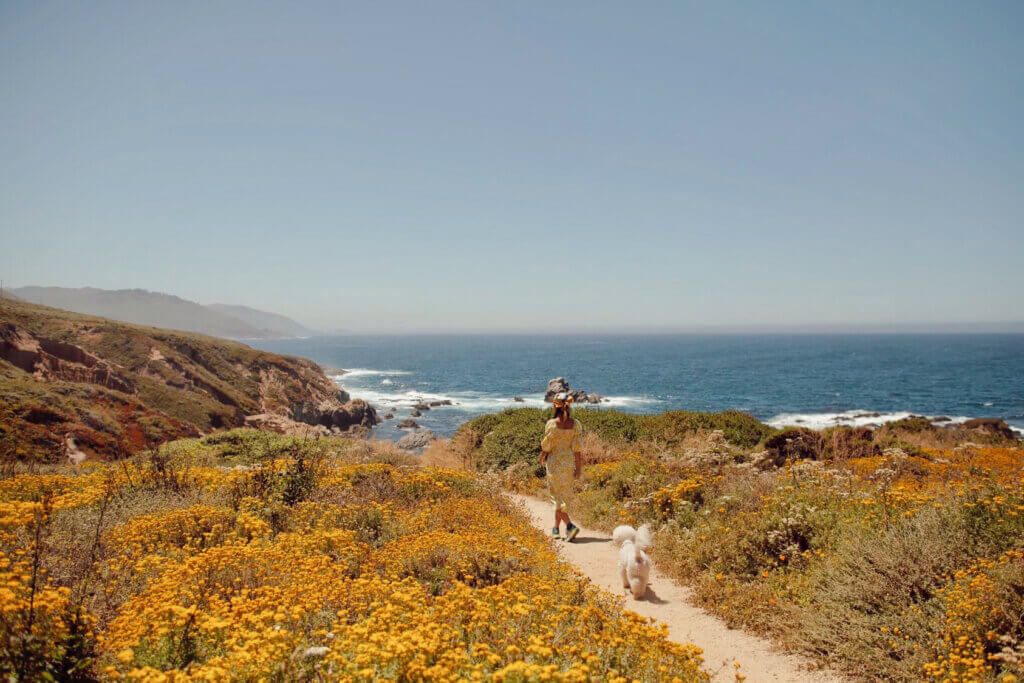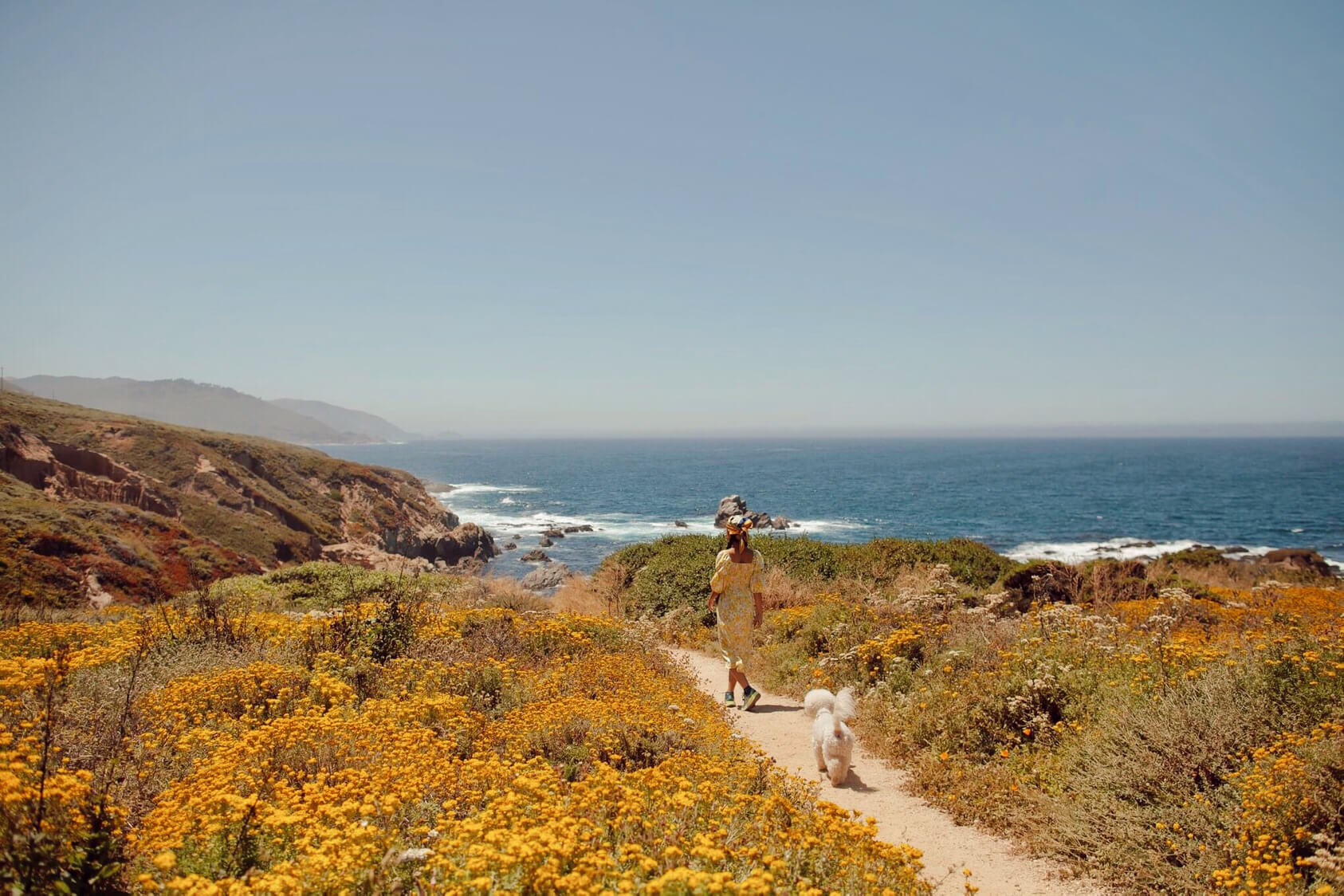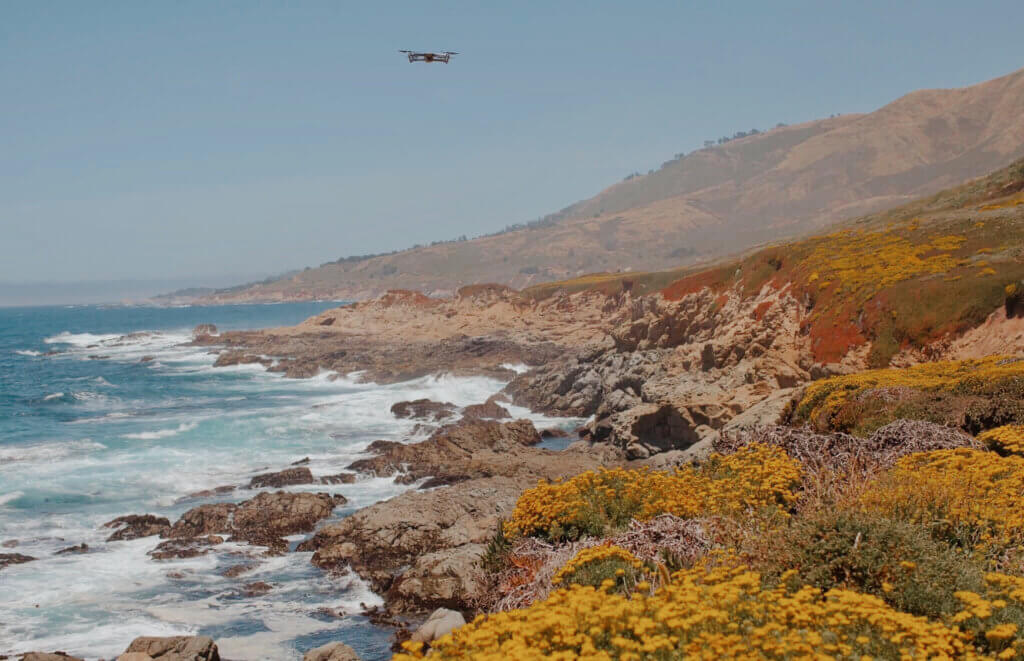 In this place you can find a jagged coastline, white sands, and redwood-filled canyons.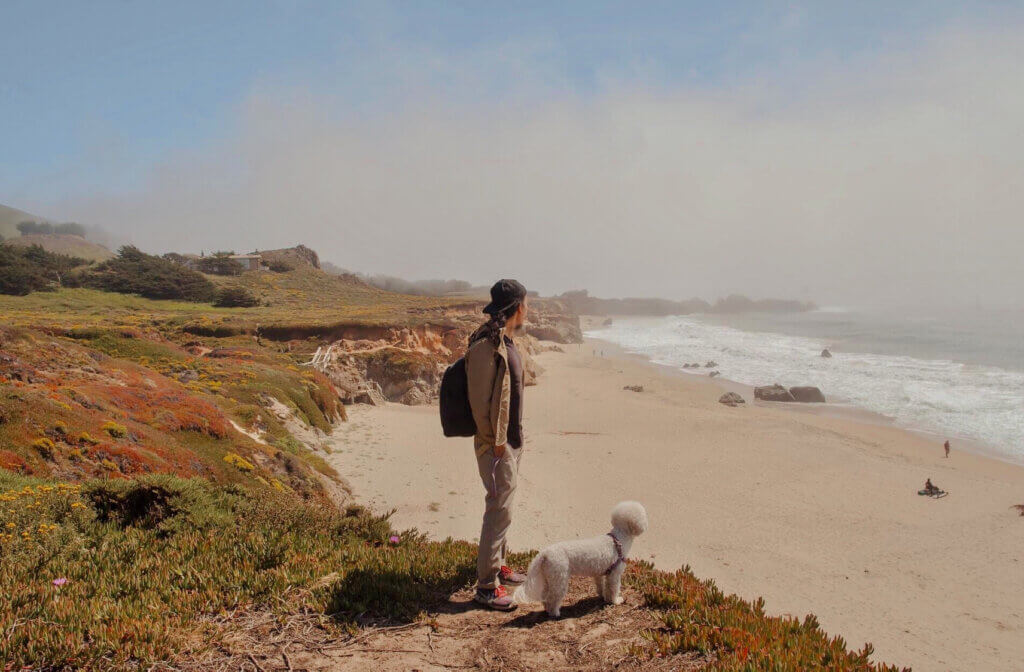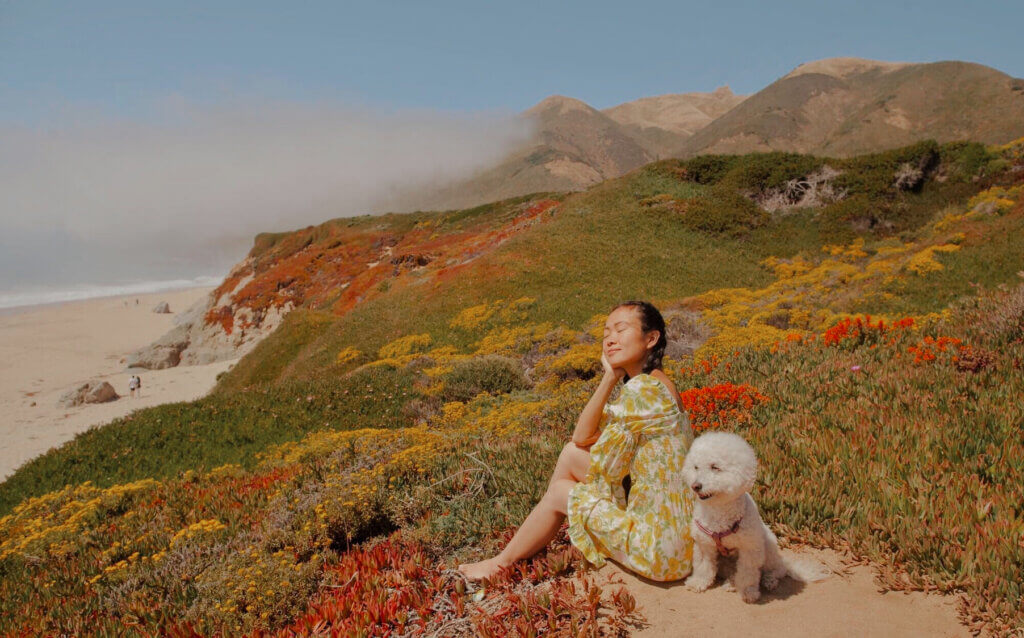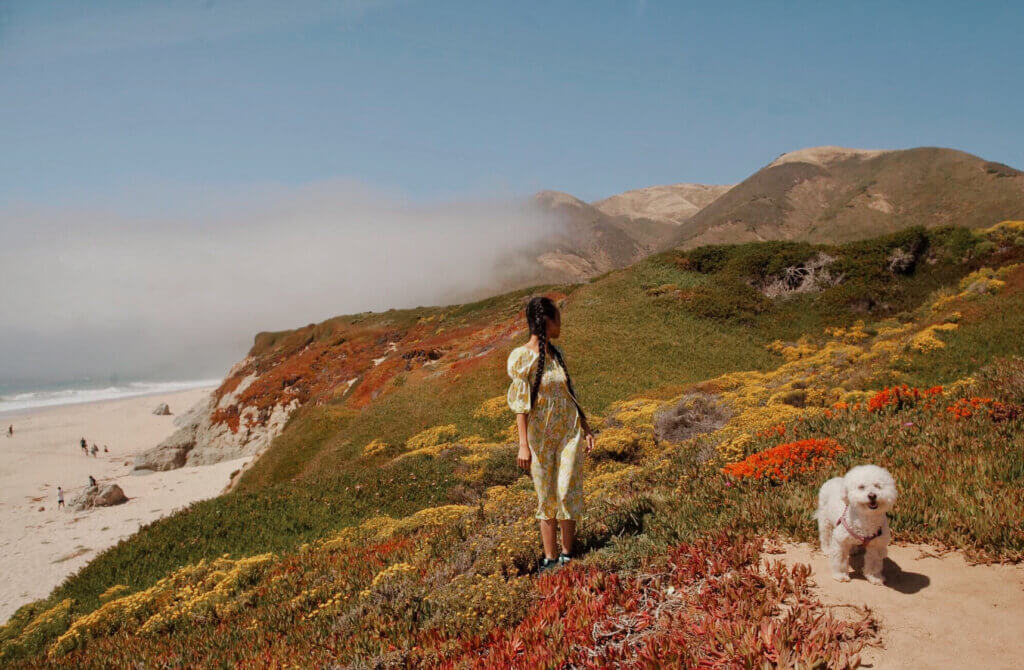 Day 7: From Garrapata State Park to Carmel (20 minutes – 8 miles)
Carmel-by-the-Sea is a picturesque village on the sea. There are cottages reminiscent of a storybook set in the English countryside.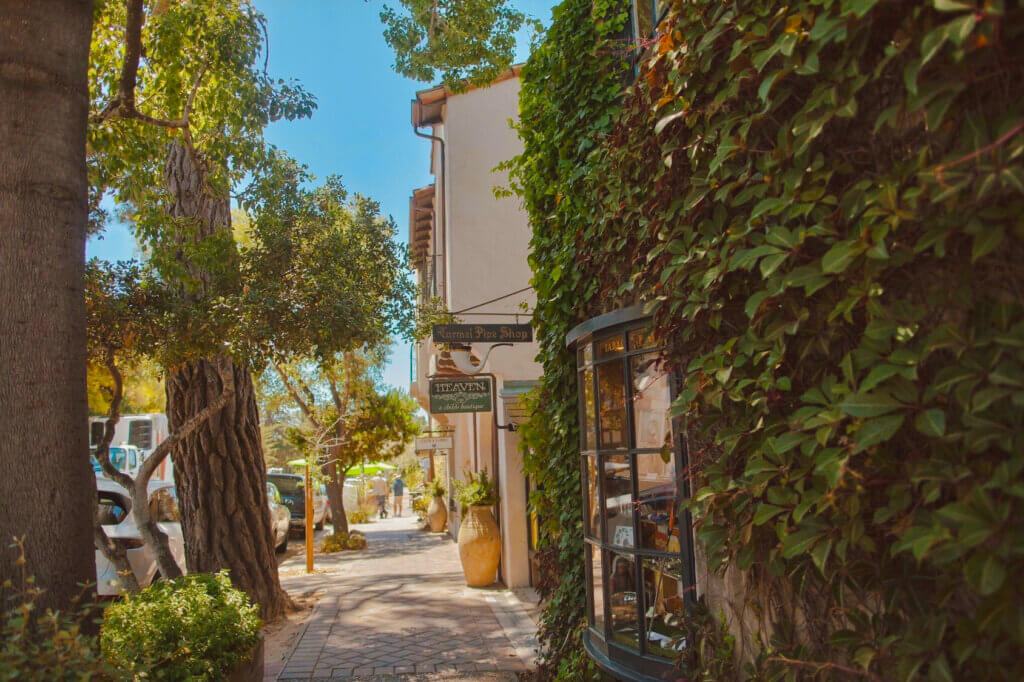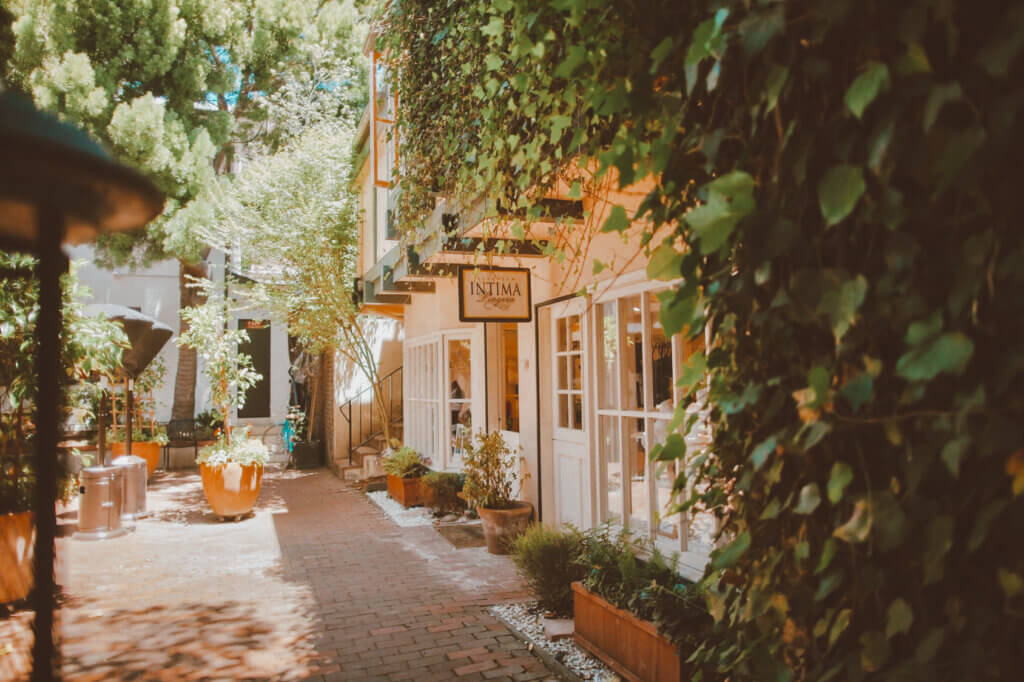 We visited Carmel just in time to see the unveiling of their new outdoor mural, the Carmel Shell, by artist Marie-Clare. This new public art serves as a symbol unique to Carmel and one that honors a sense of place, artistic heritage, and history. Each detail within the shell is an homage to existing artworks within the town. Next time when you are in Carmel and want to catch a glimpse of the shell, stop by this corner – Mission and 6th.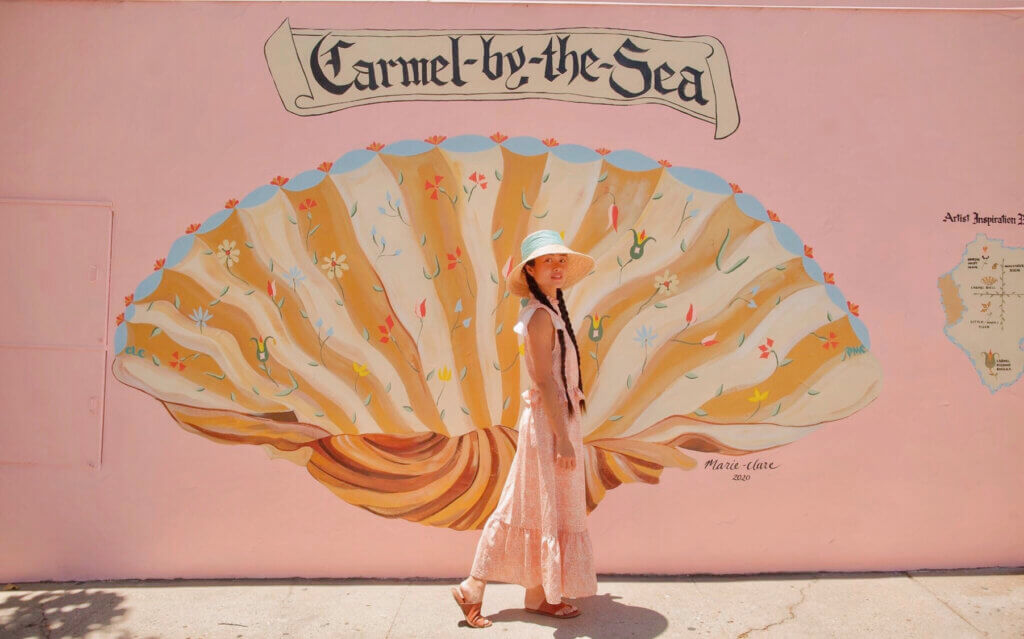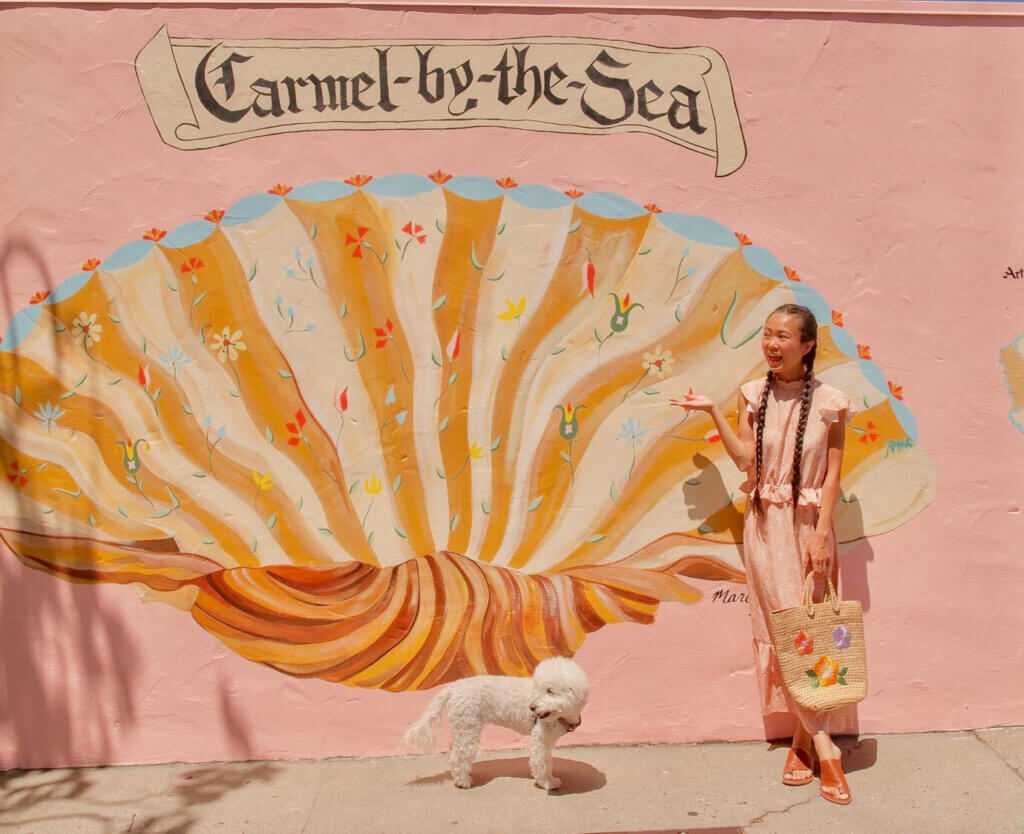 If one thing defines Carmel-by-the-Sea, it is the charming courtyards and secret passageways. The village's cobblestone streets are sprinkled with dozens of passageways and courtyards just waiting to be explored; each one is different, and many are lined with unique shops, boutiques, galleries, wine tasting rooms, and bakeries waiting to be discovered.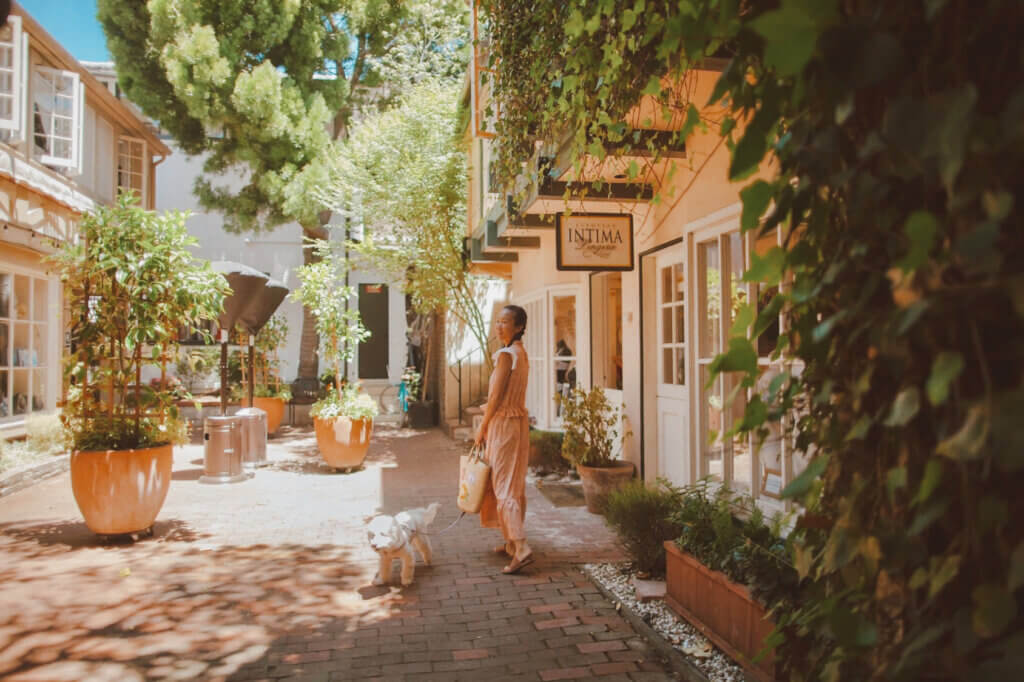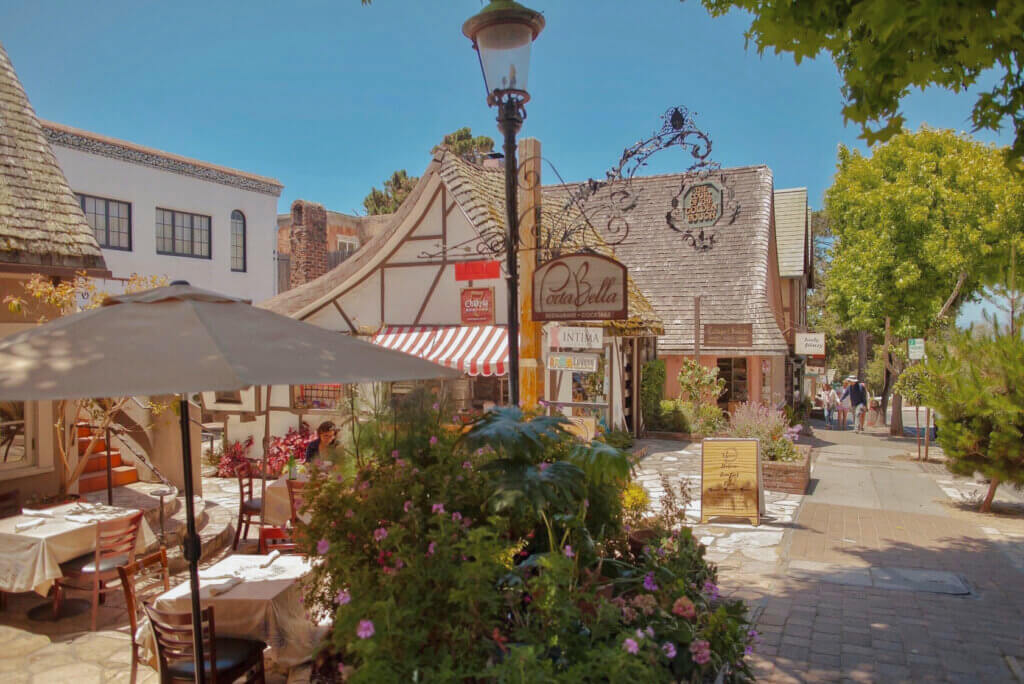 There are so many wonderful little bakeries and coffee shops around Carmel-by-the-Sea. Carmel Bakery on Ocean Avenue offers a variety of beverages, grab-and-go snacks and baked goods like no other. Highly recommend their specialty – Bear Claws – a delightful treat with cinnamon and almonds. This notoriously charming European-style town is full of art, culture, antiques and divine restaurants.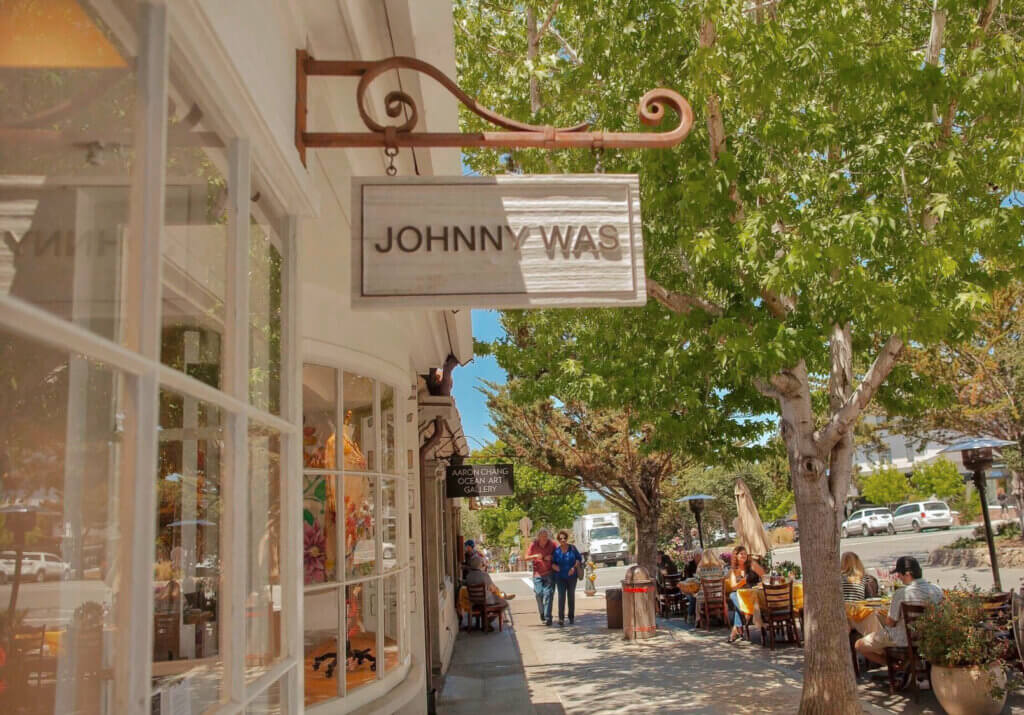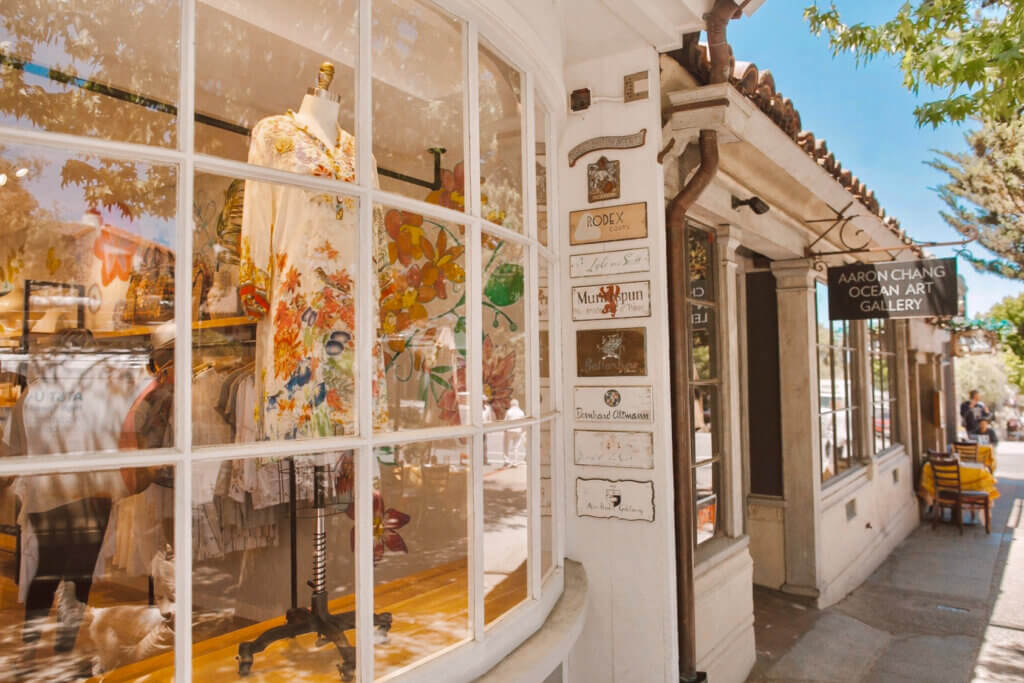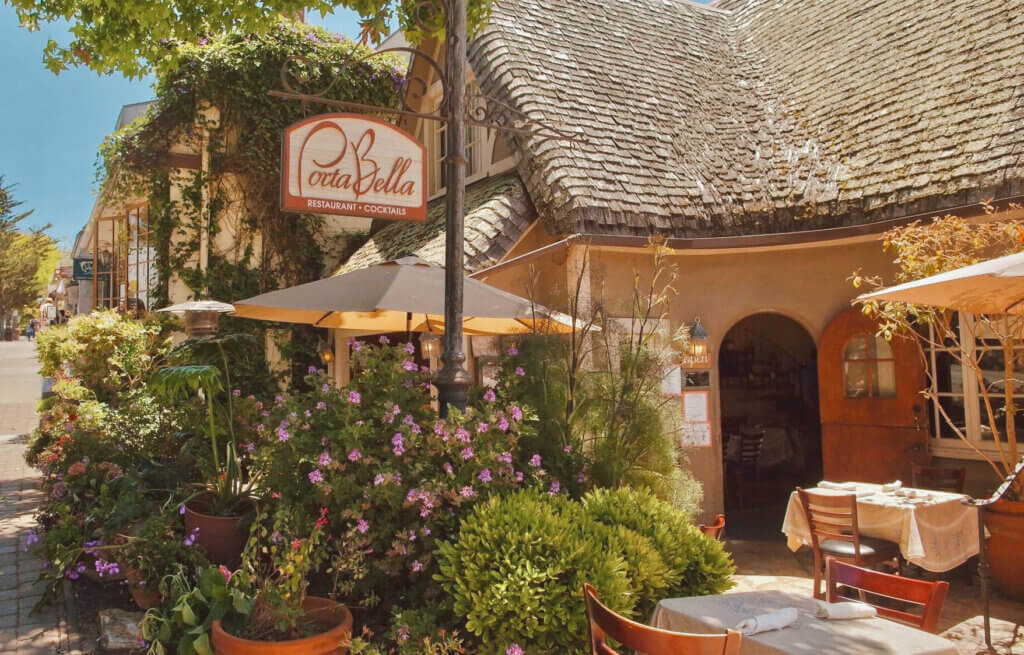 Fun Facts about Carmel:
*** There are no street addresses. The town chose to operate with one central post office! Residents in town need to go the post office to collect their mails.
*** There are no chain restaurants or fast food establishments!
*** It's rated as the #1 dog-friendly town in America. Pets are welcome everywhere – hotels, shops and restaurants and of course, the beach
Carmel is also renowned for beach and sunset. It is rated "One of America's Top Beach Towns." The Scenic Bluff Path is a well-maintained gravel pathway that parallels Scenic Road just above Carmel Beach. The trail meanders through the shade of Monterey cypress and landscaped gardens to Carmel Point. It's great for walking, as the white sand beach path is really wide.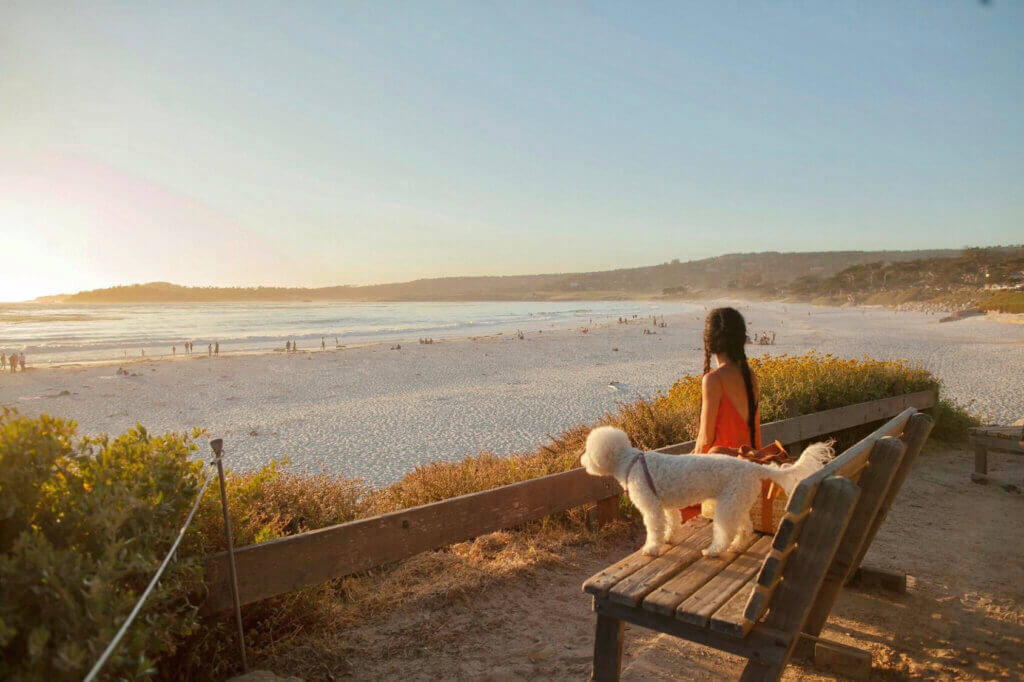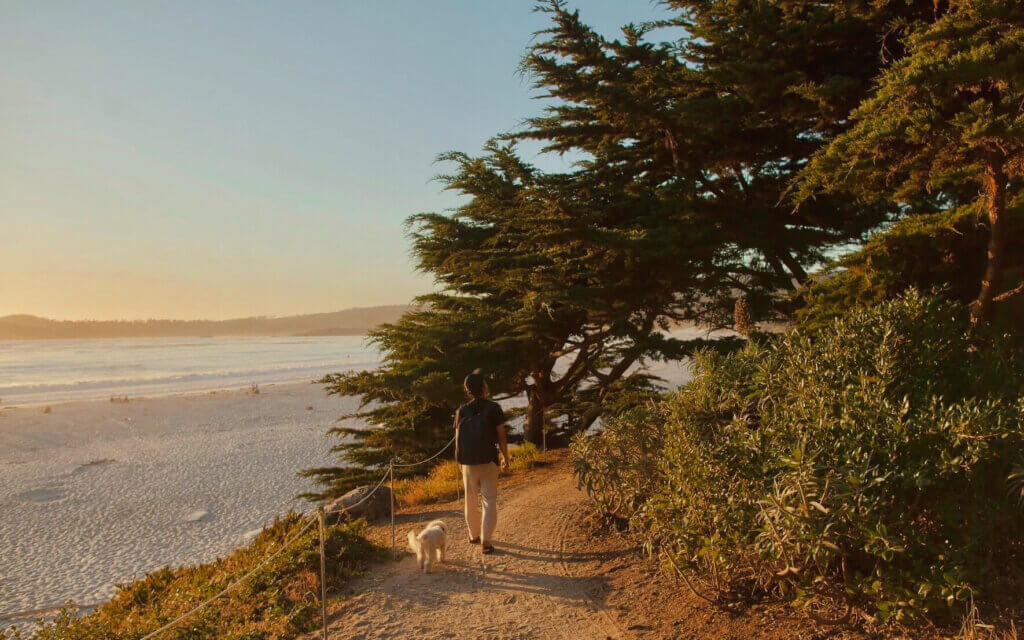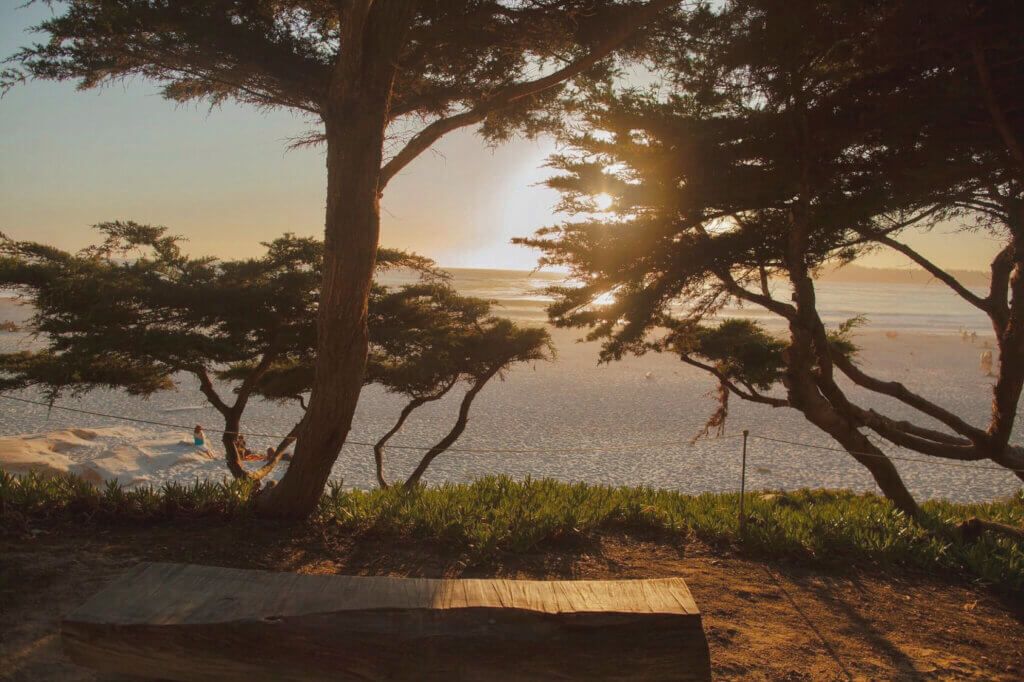 There are eight stairways accessing the white sand beach below.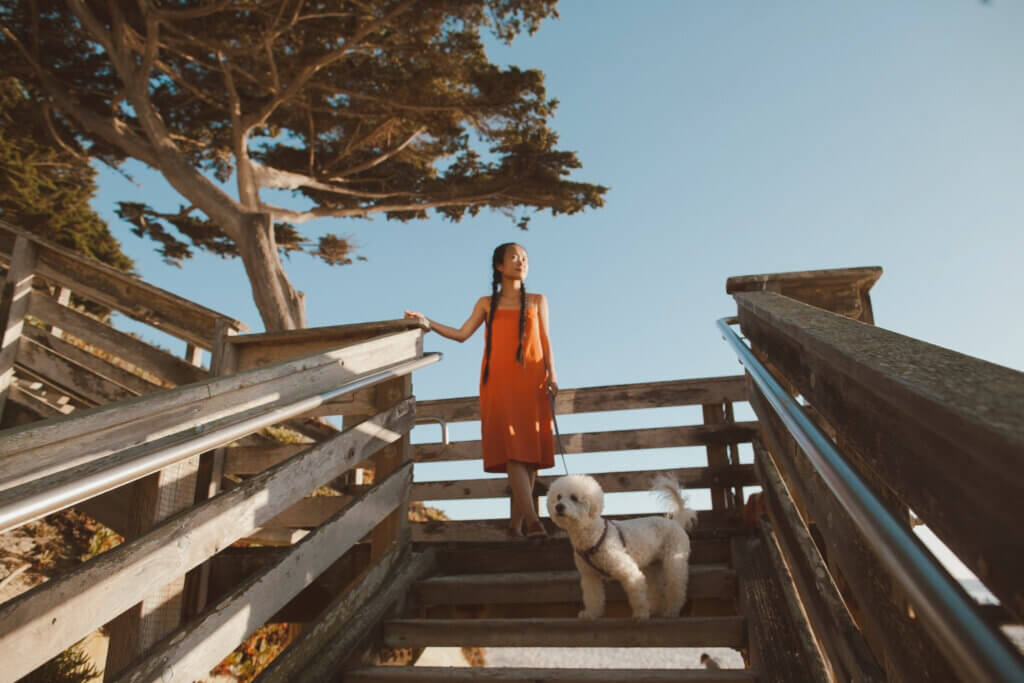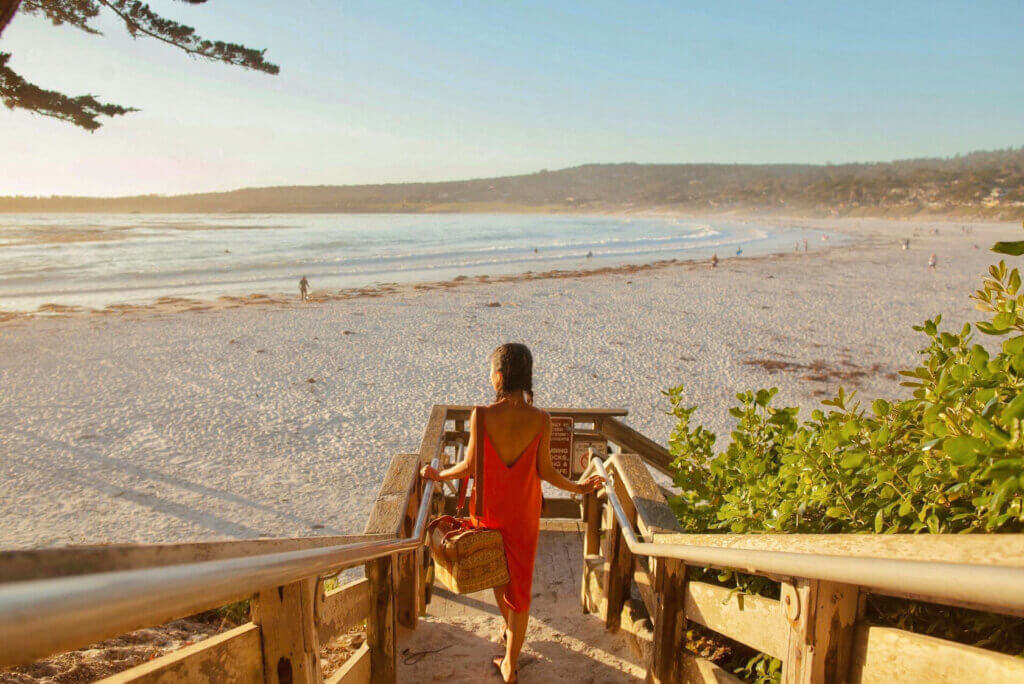 The cool mist of the salt air and the sunny afternoons are both invigorating and relaxing.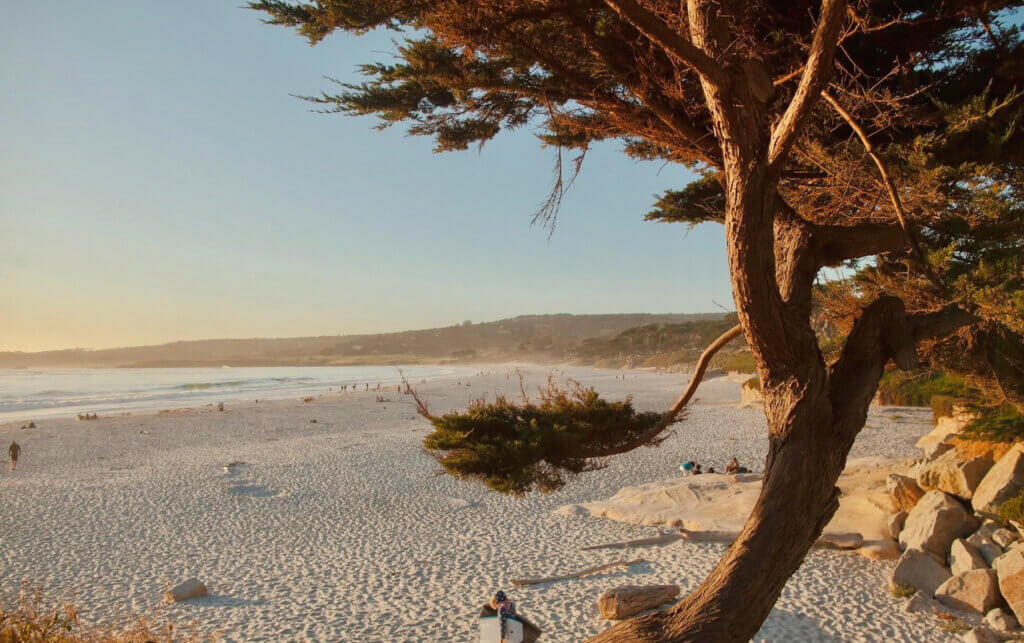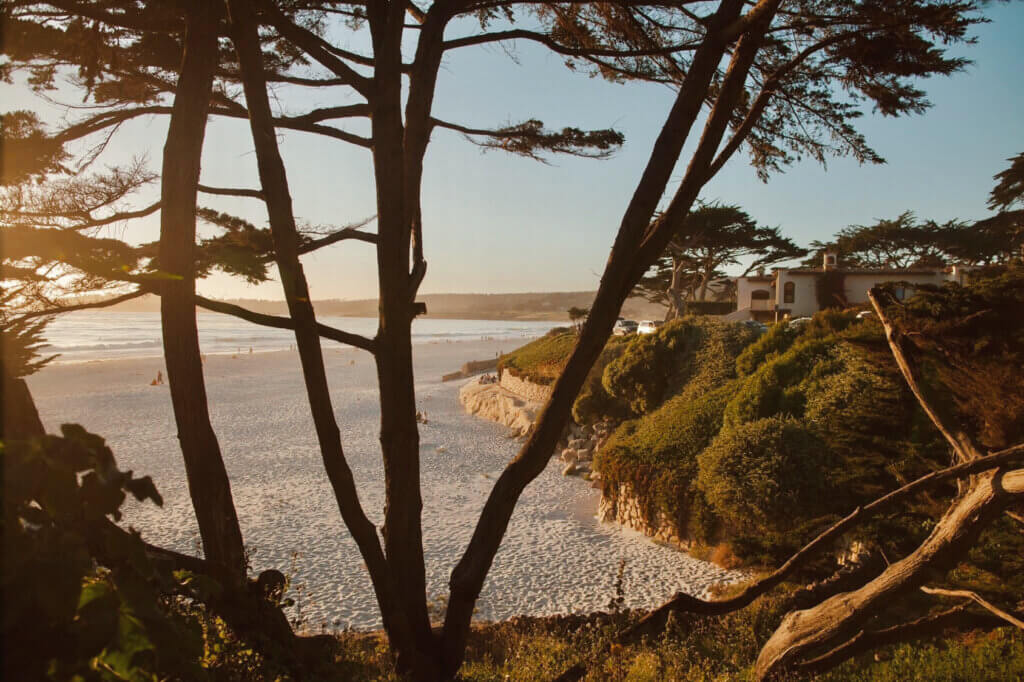 We parked our van in Carmel for 2 days! It made such a perfect stop for our roadtrip!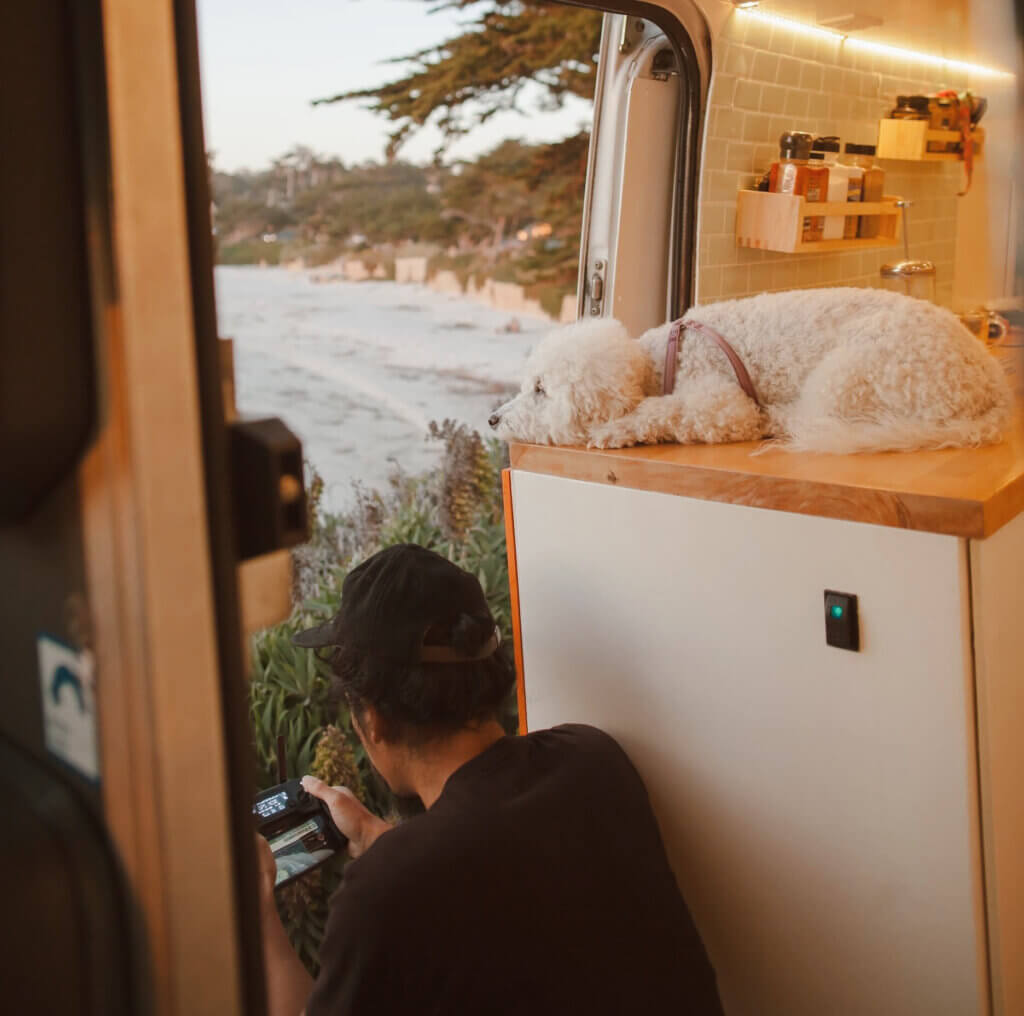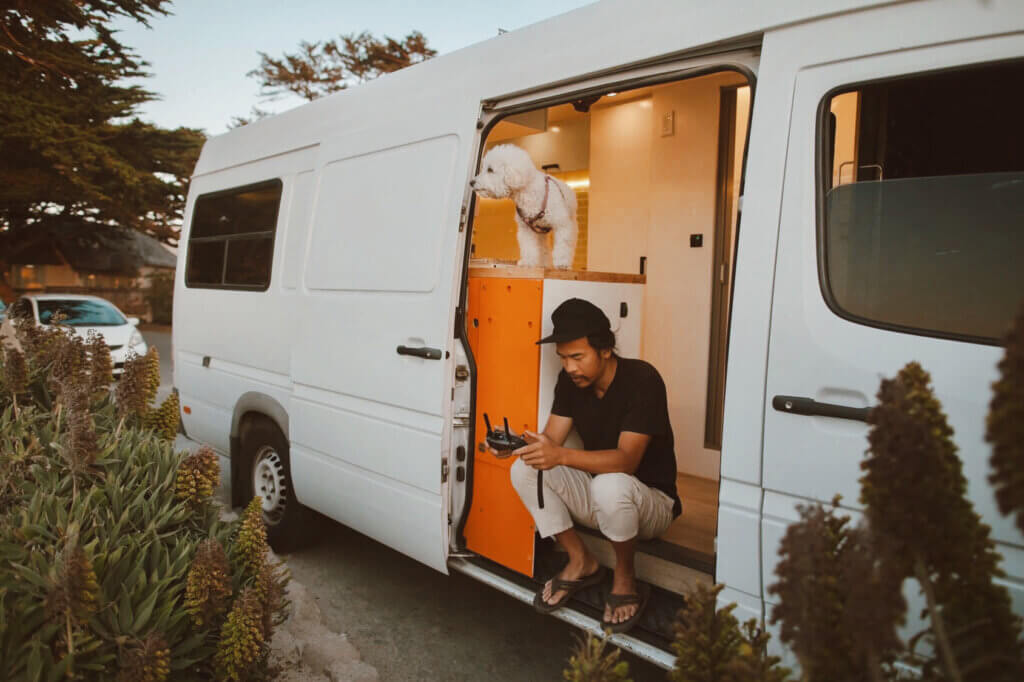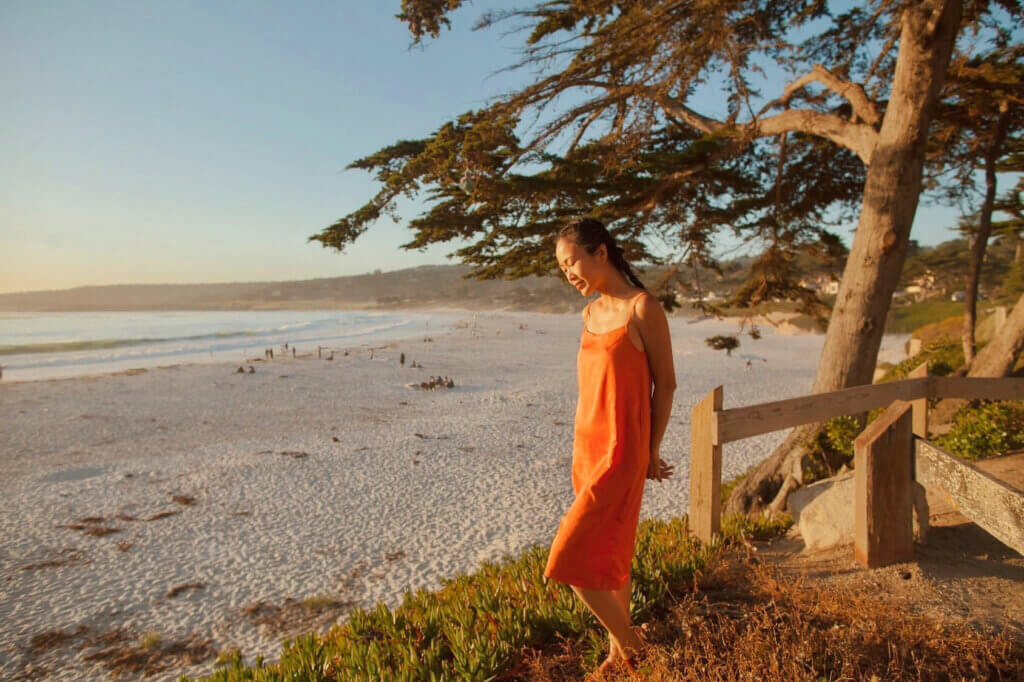 Next time, if you're looking to soak up all the beauty California has to offer, let this 7-day itinerary be your guide. Happy roadtripping!