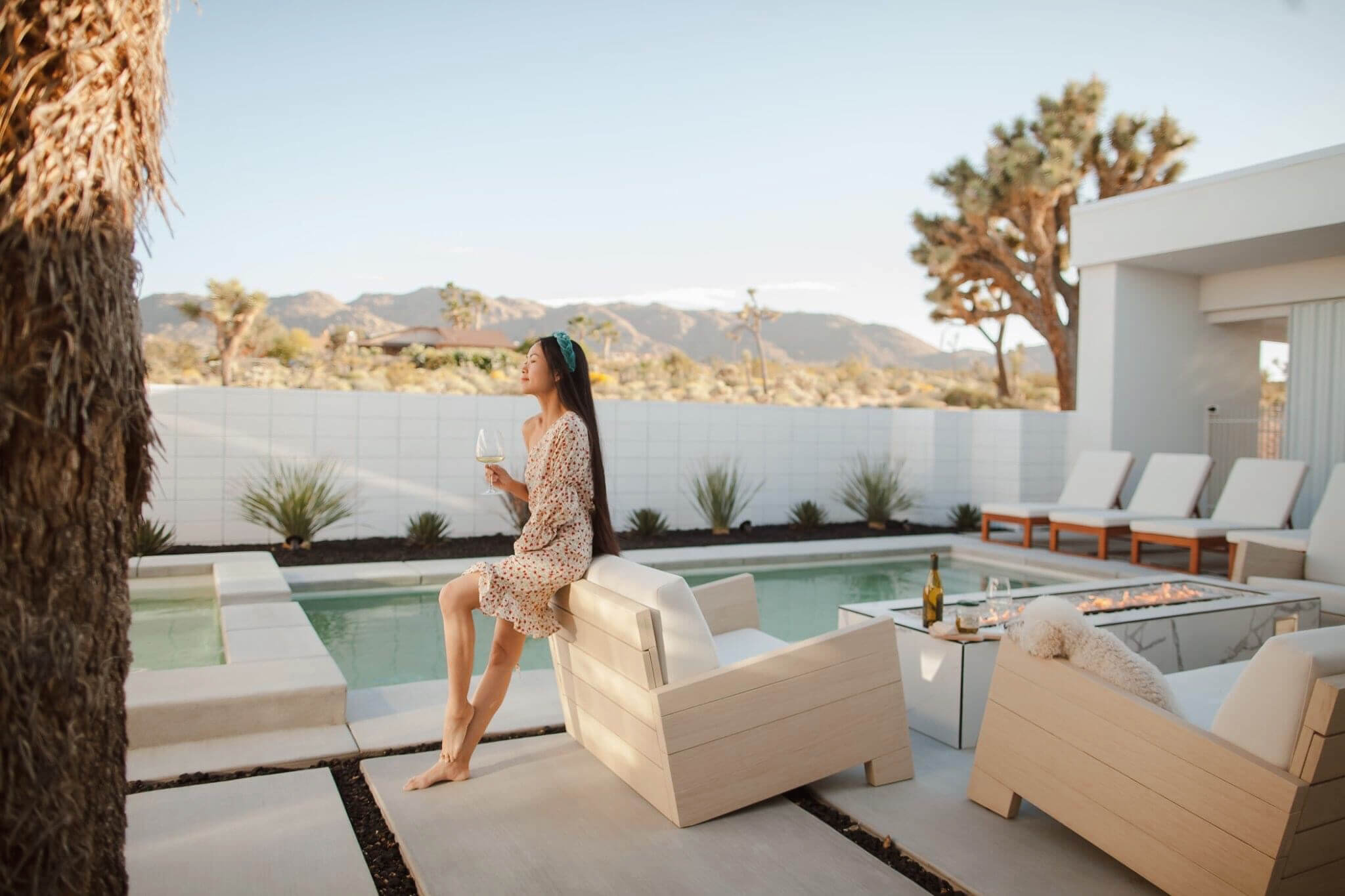 Review of C-House: Joshua Tree Airbnb
One of the country's trendiest travel destinations right now is Joshua Tree, California. Everyone from celebrities to stylish Instagrammers are flocking here to unplug and regain a bit of balance and perspective. Joshua Tree is also a mecca for mid-century modern architecture and desert-infused design elements.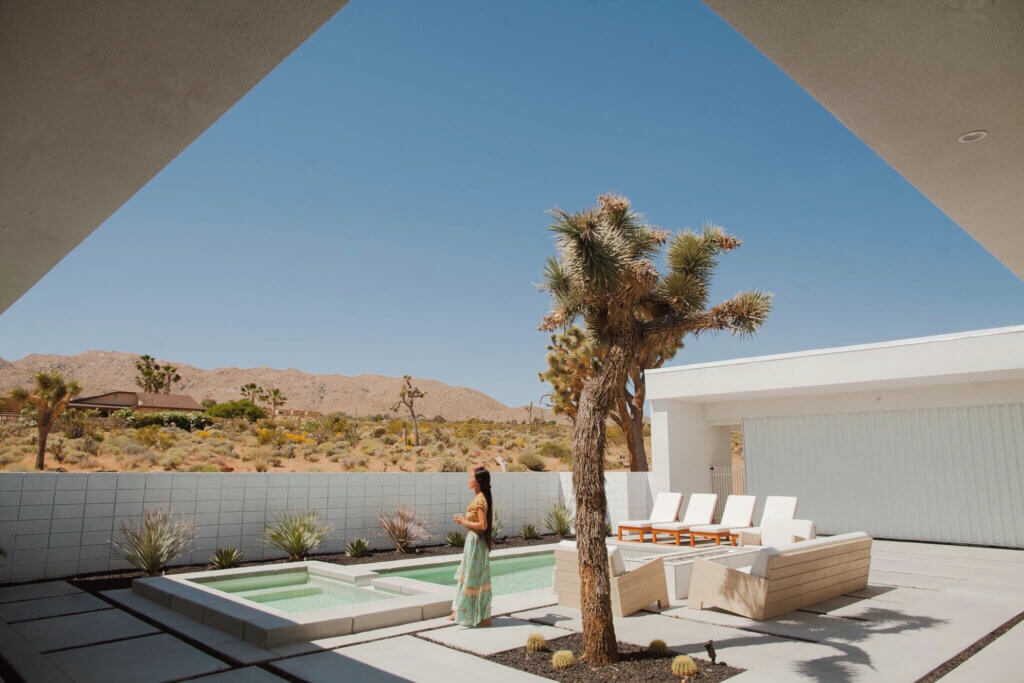 Artists, architects, and the design-enthusiasts are creating an array of stylish homes. Whether it's strange architecture, bizarrely cool amenities, or a gorgeous piece of property, people have seriously upped their game when it comes to providing one-of-a-kind getaways to locals and travelers alike. I bet that when you start looking into renting AirBnb in Joshua Tree, you will be completely overwhelmed by the many choices. So I'm here to help you narrow down the choices. One of my favorite places to call my temporary home in Joshua Tree is C-House.
C-House is a modern desert retreat, situated in a residential neighborhood while maintaining the feeling of cool isolation whether indoors or out. Restaurants, shops, and the National Park are all a short 8-minute drive away.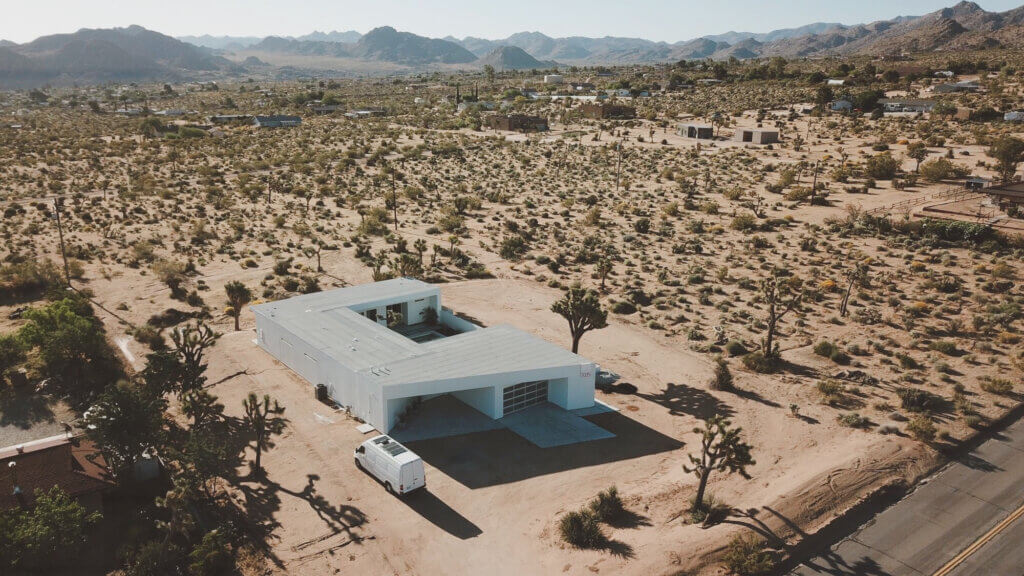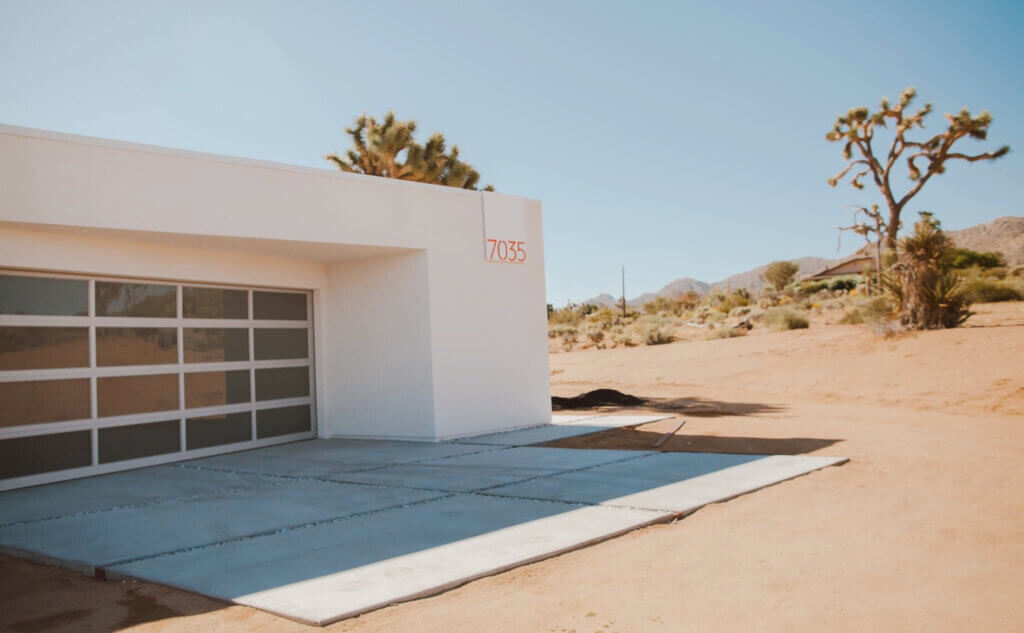 Hands-down one of the sexiest venues I've ever seen, C-House features a stylish Palm-Spring-vibe courtyard with a stylish pool and a connected in-ground hot-tub.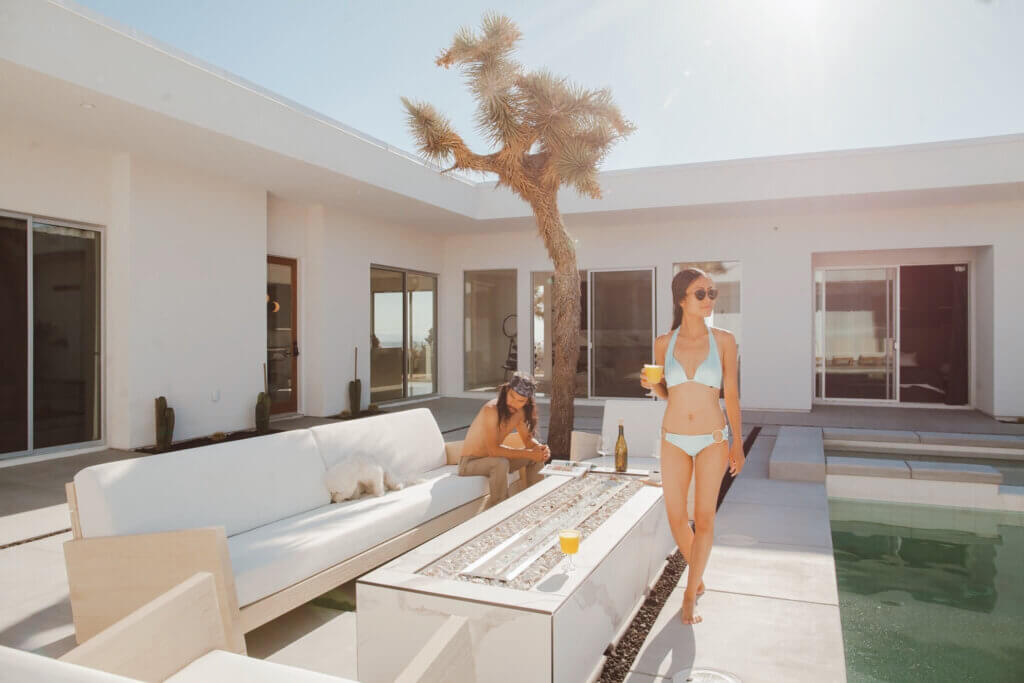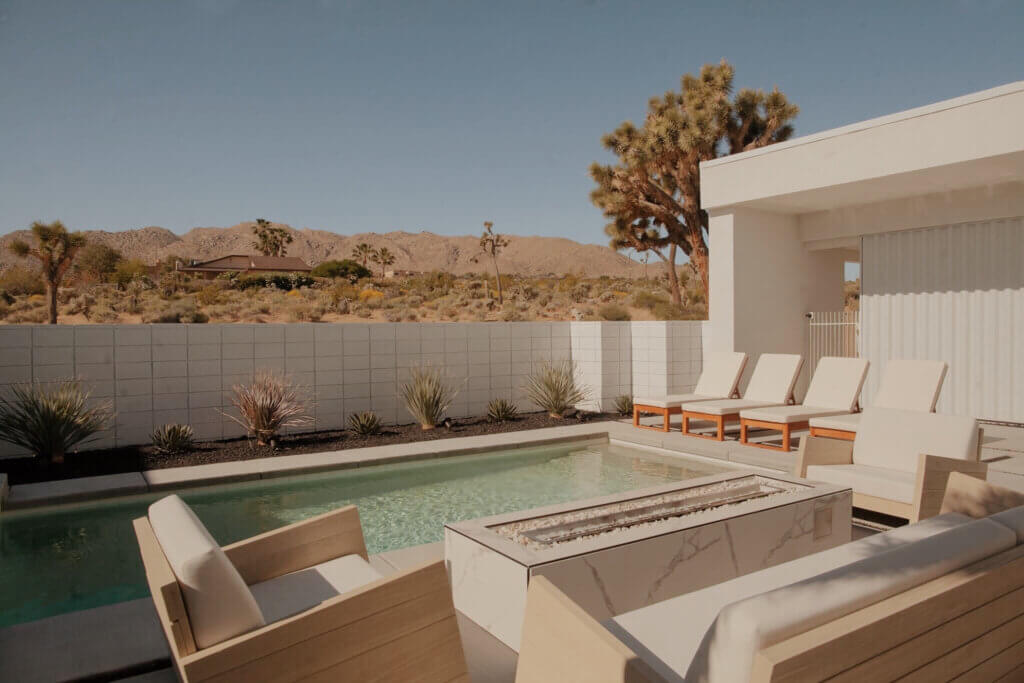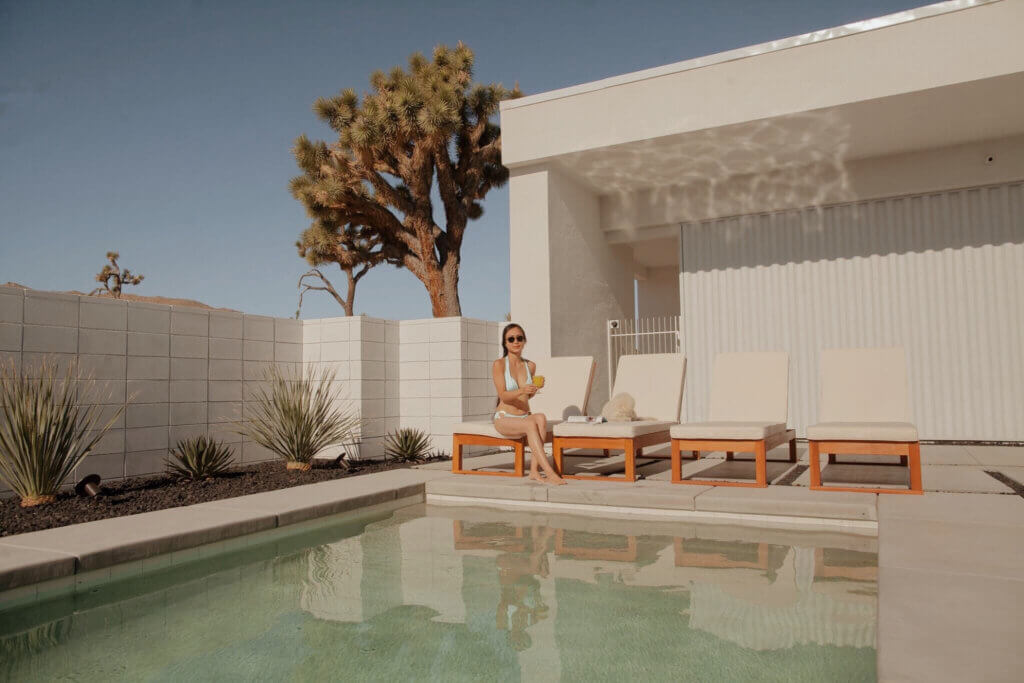 Courtyard walls provide total privacy within the property, where multiple outdoor lounge spaces create plenty of room to unwind.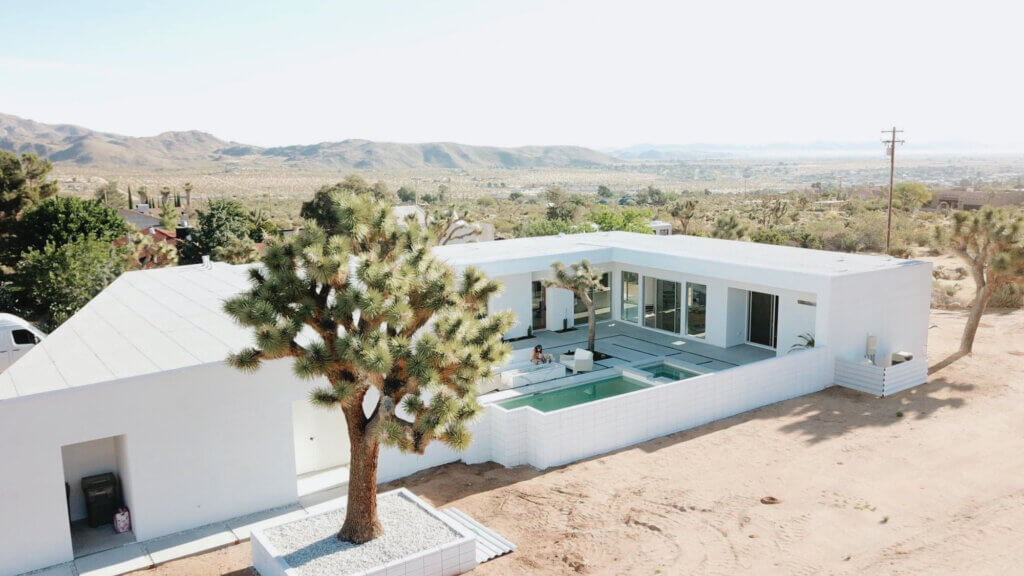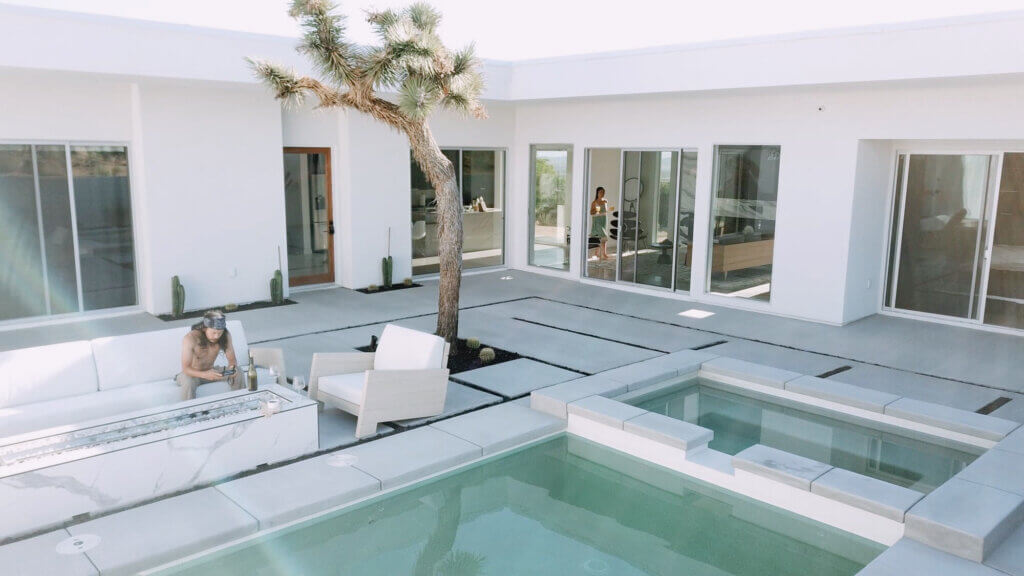 Swimming laps in the courtyard pool or relaxing with the jets on in the hot tub is a perfect way to refresh after a hike in the park. And a fire pit feature beckons as a gathering place on cool evenings.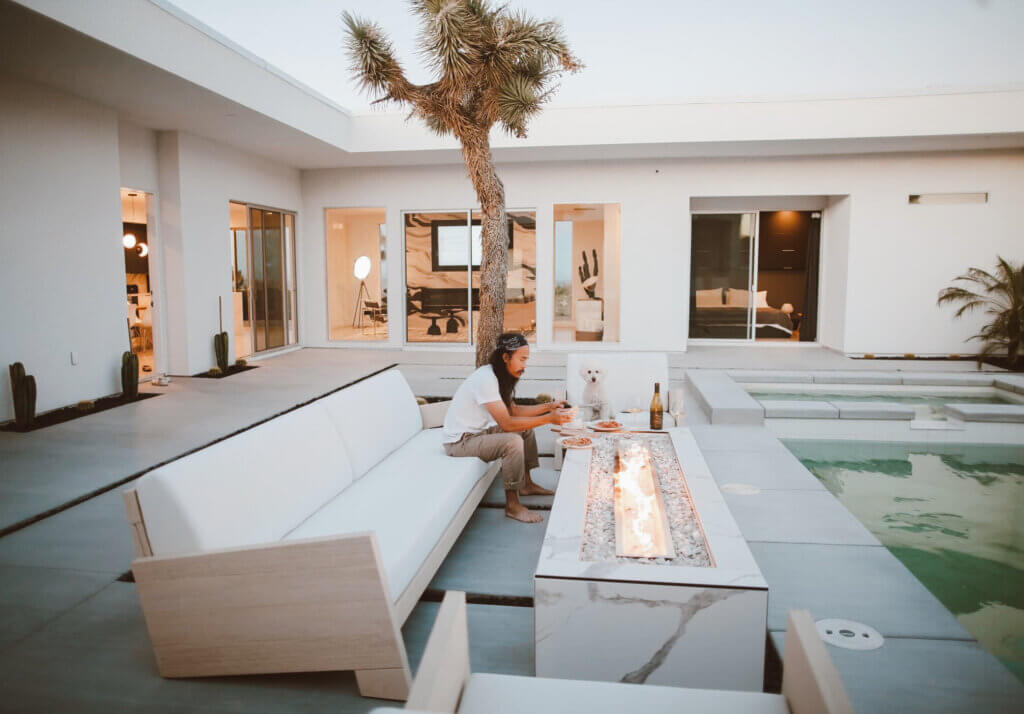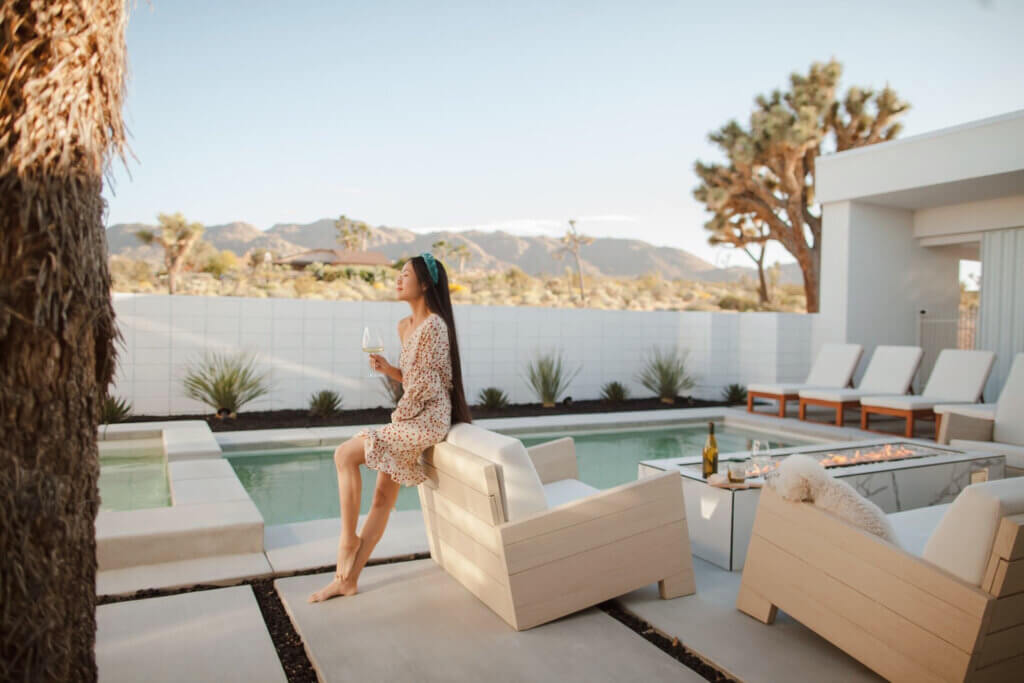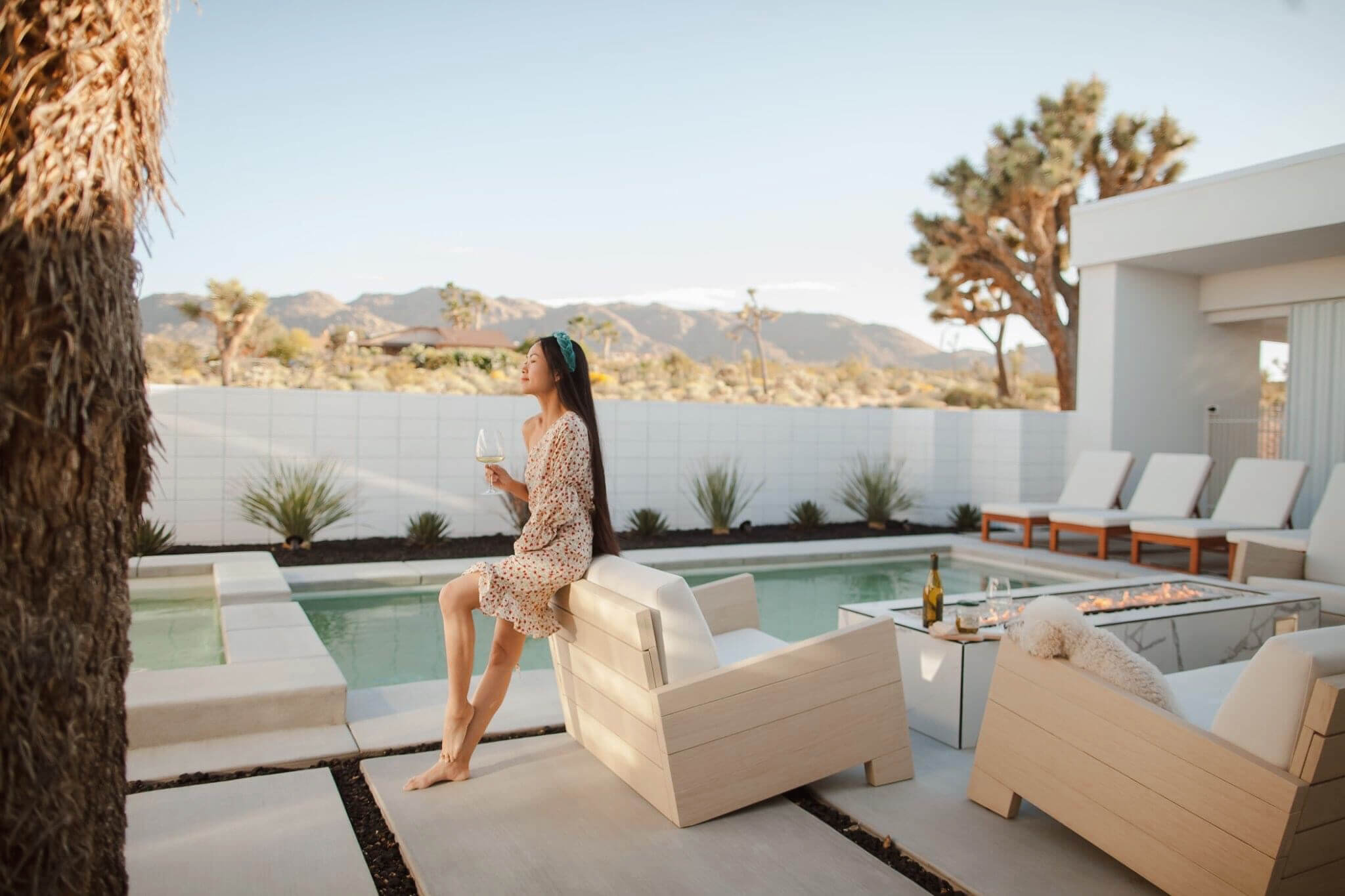 Entering the home, the first thing that caught our eyes is the stylish, sophisticated interior and the view of the surrounding desert and mountain!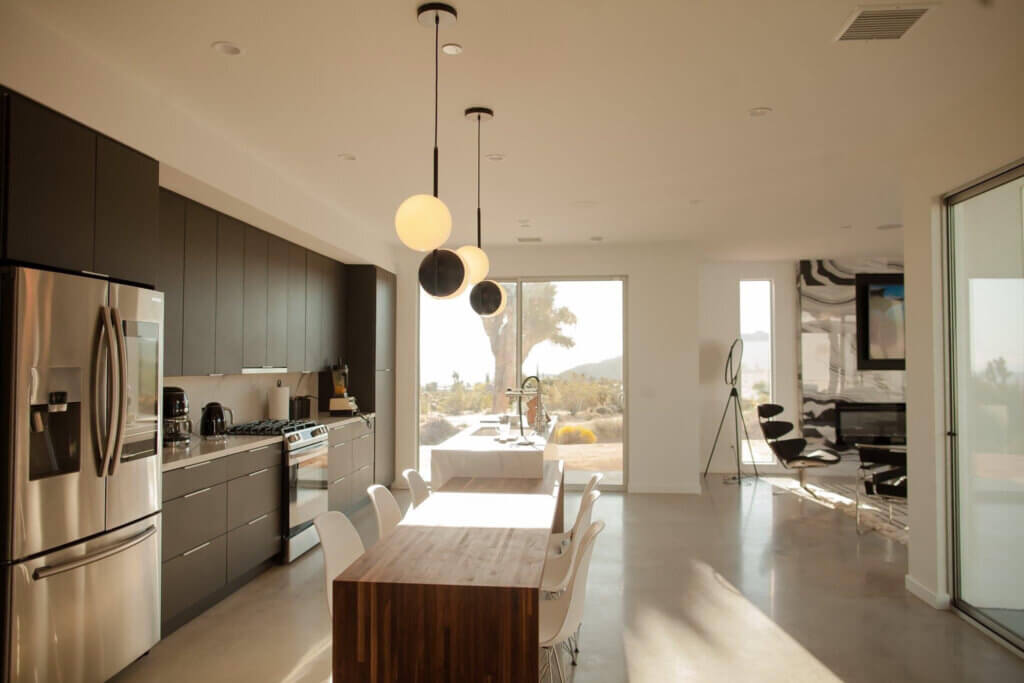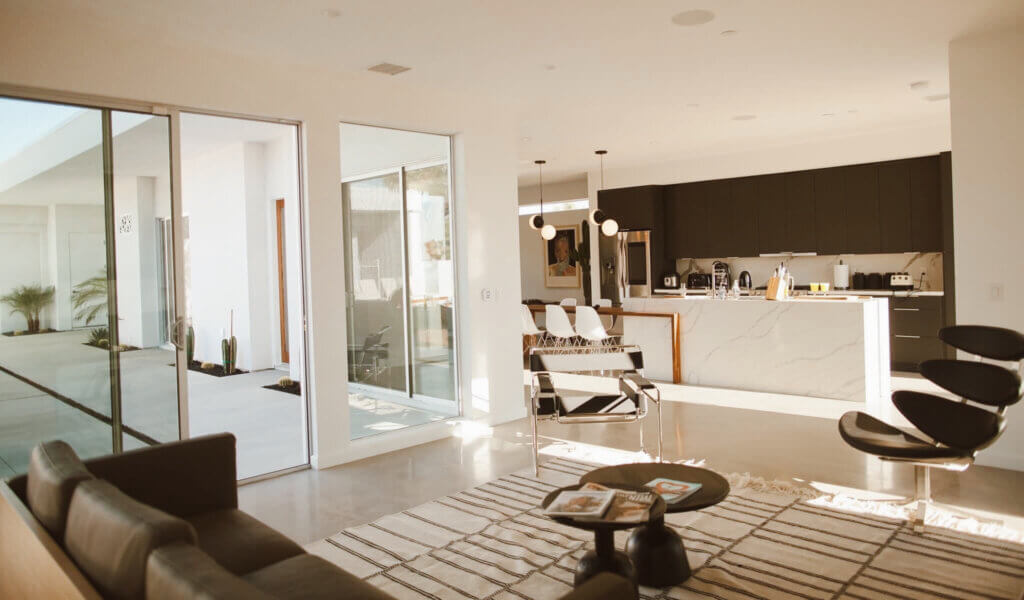 C-House has been thoughtfully curated and designed for some seriously gorgeous aesthetics. Not only is the space modern and comfortable, but you're completely surrounded by desert views.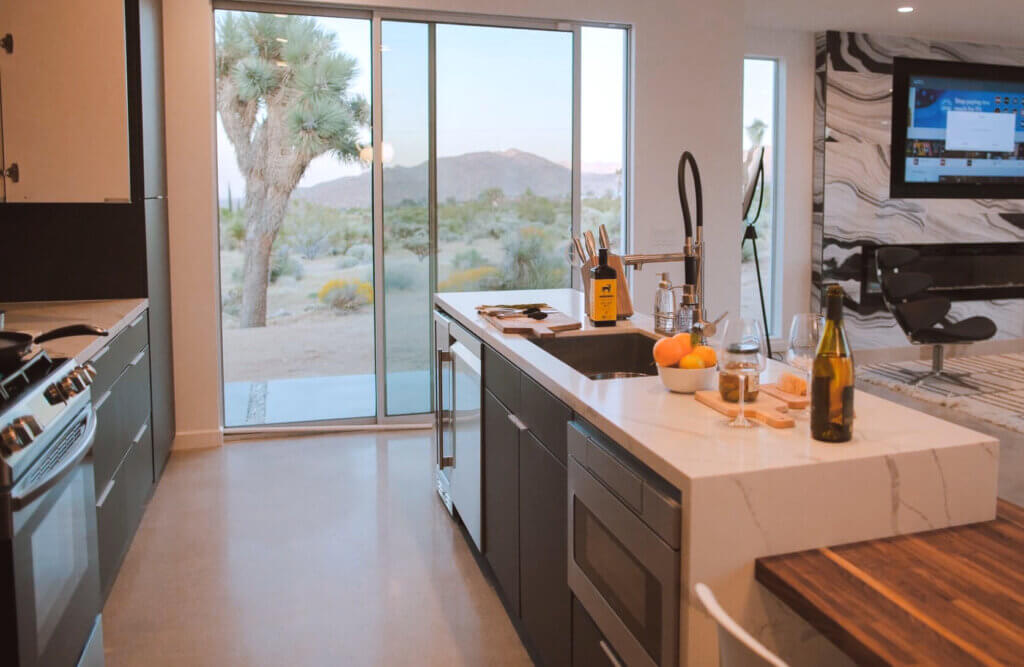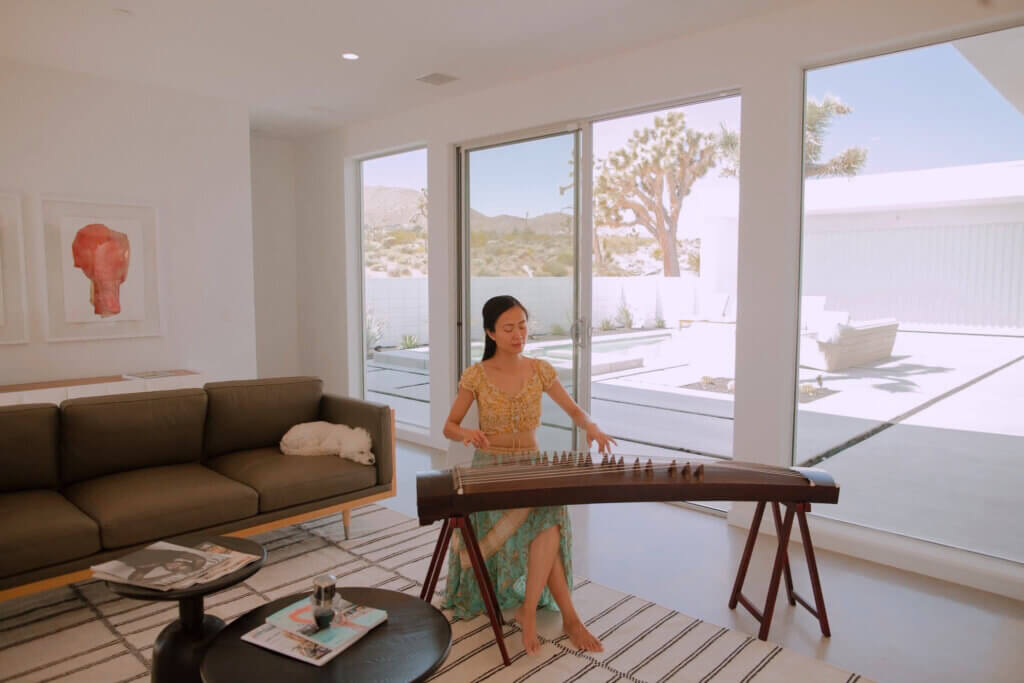 The decor is minimal yet comfortable, with every amenity and detail kept in mind. C-House features a spacious kitchen for gourmet cooking, open layout living and dining area!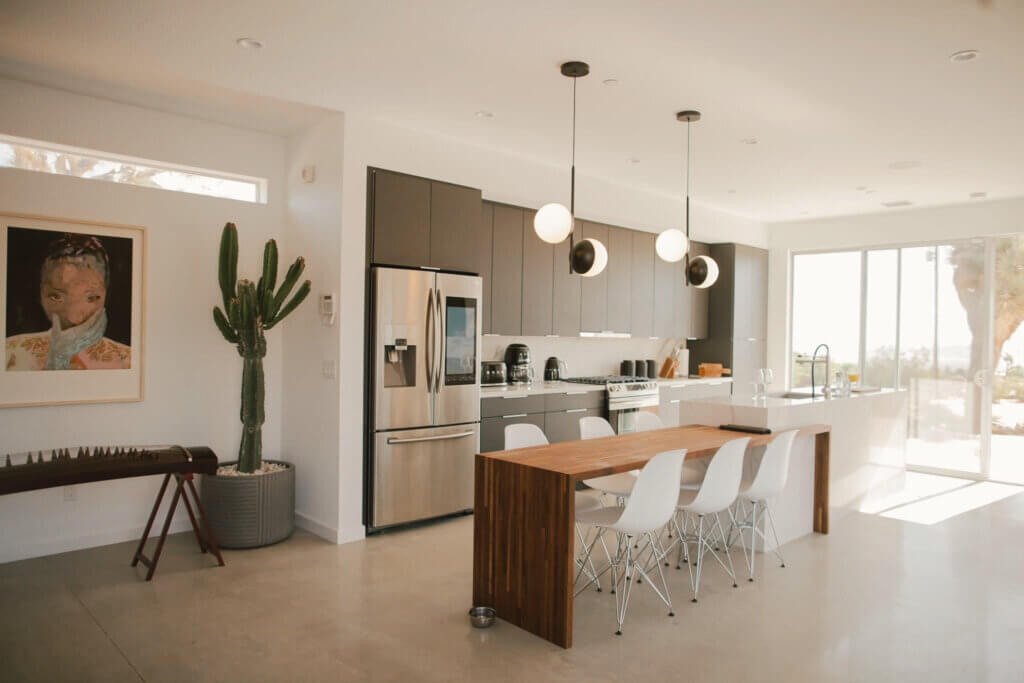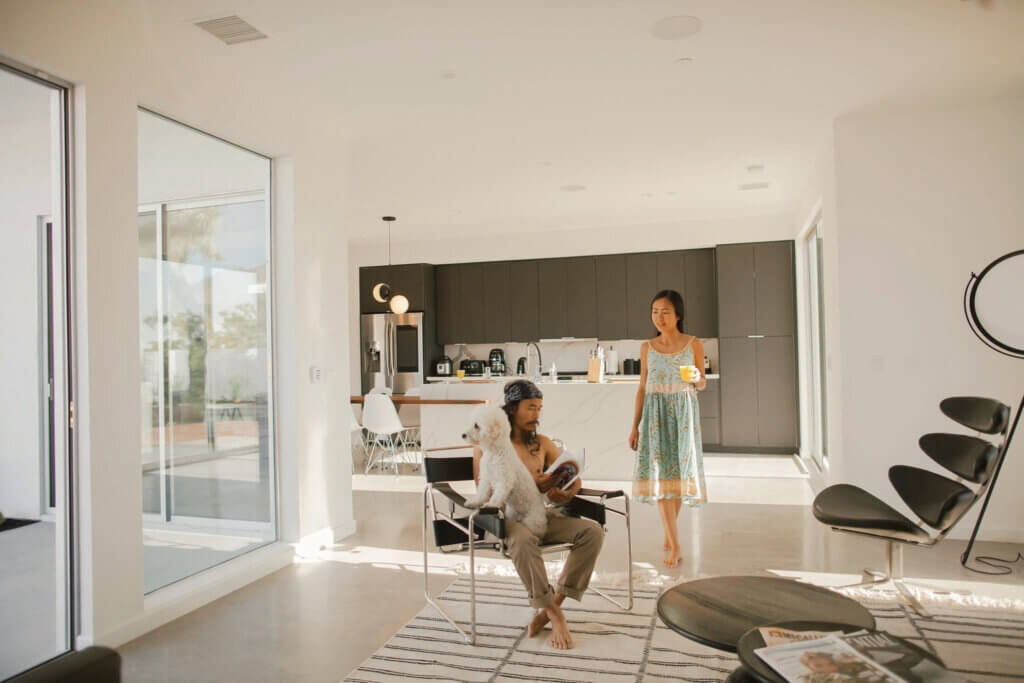 The open floor plan is so great for cooking and relaxing. There are windows throughout the house to let in natural light and dessert views. The decoration and furniture are unique and striking!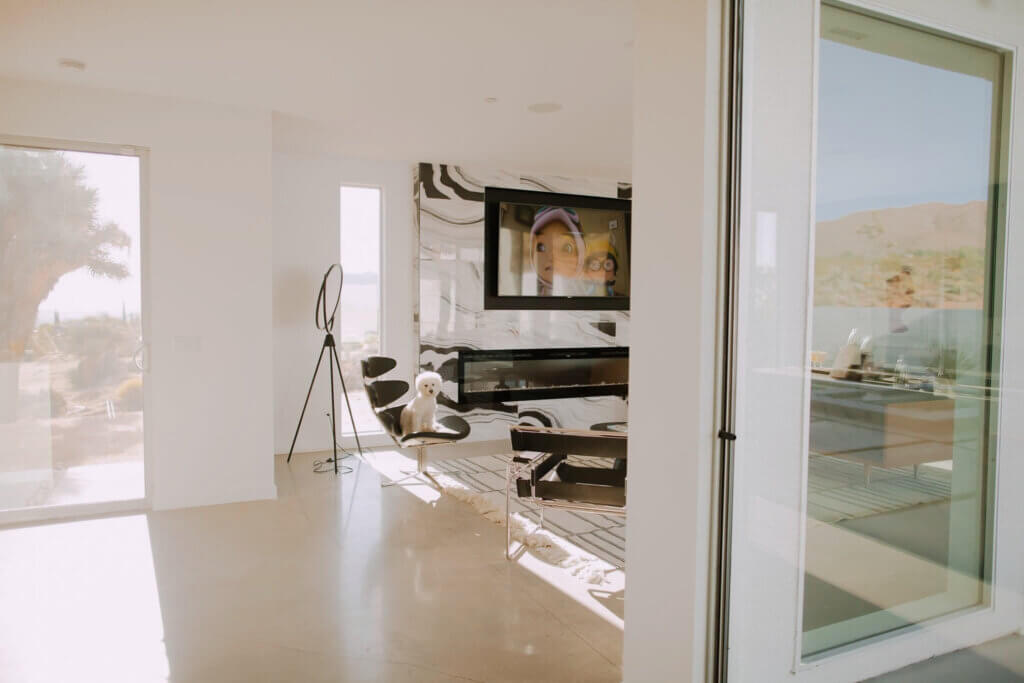 The abundant use of glass creates a strong connection with the surrounding desert.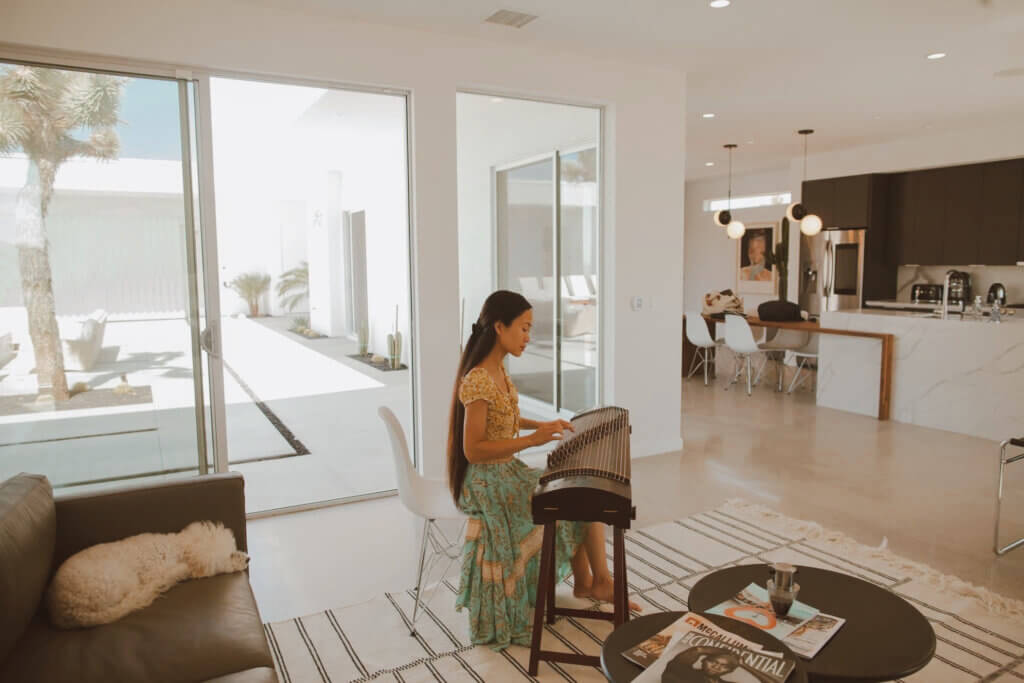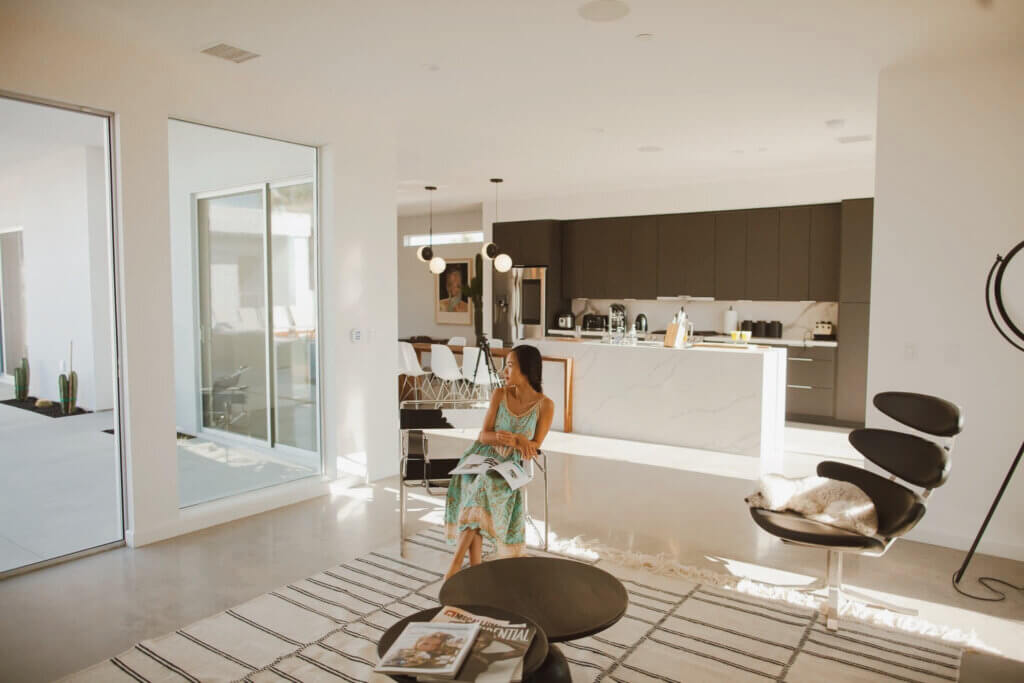 C-House is a brand new construction home – designed, furnished and decorated with love by its owners. The home features 3 bedrooms and 2 full baths. Master bedroom and guest rooms all have great views and can directly access to swimming pool and spa!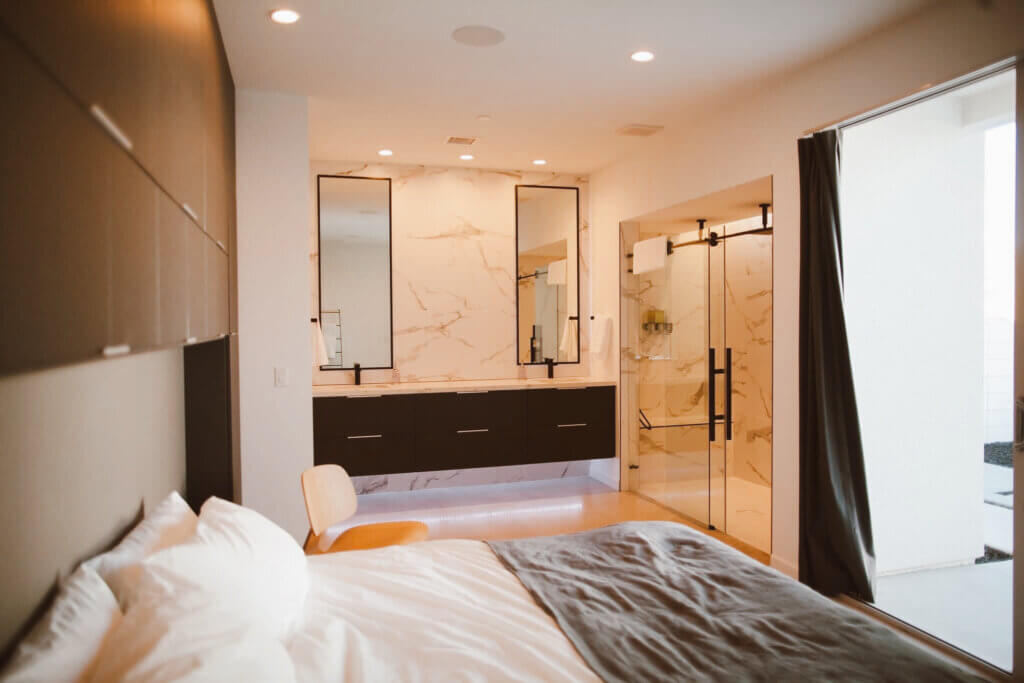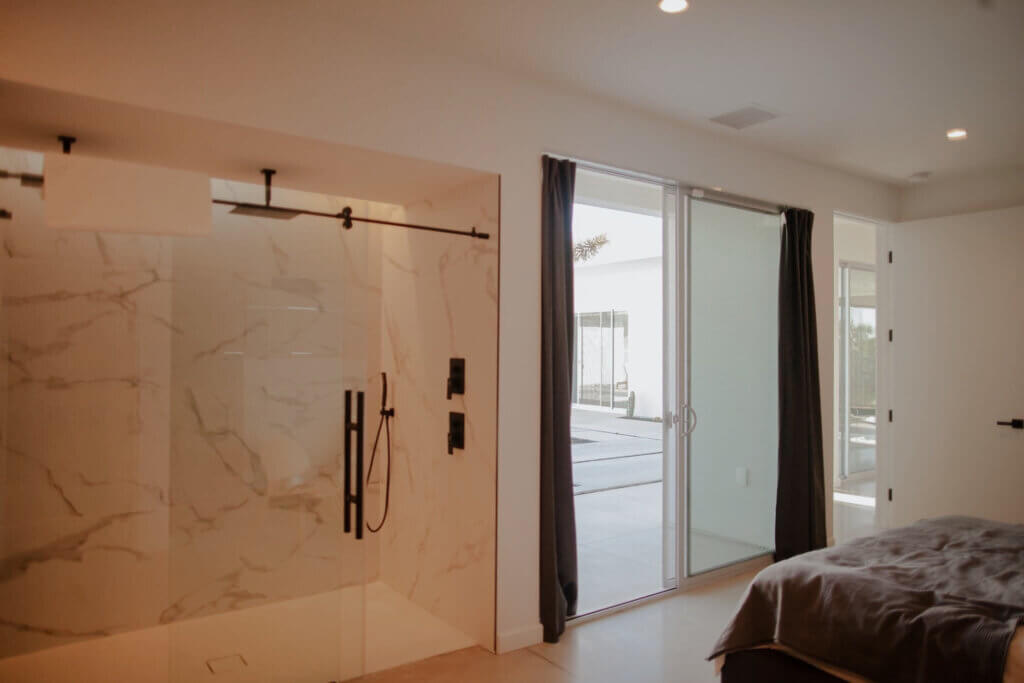 Imagine waking up to a clean place with sparkling natural light, fresh brewed coffee and an epic view. These are all the modern luxuries that you can find under C-House roof.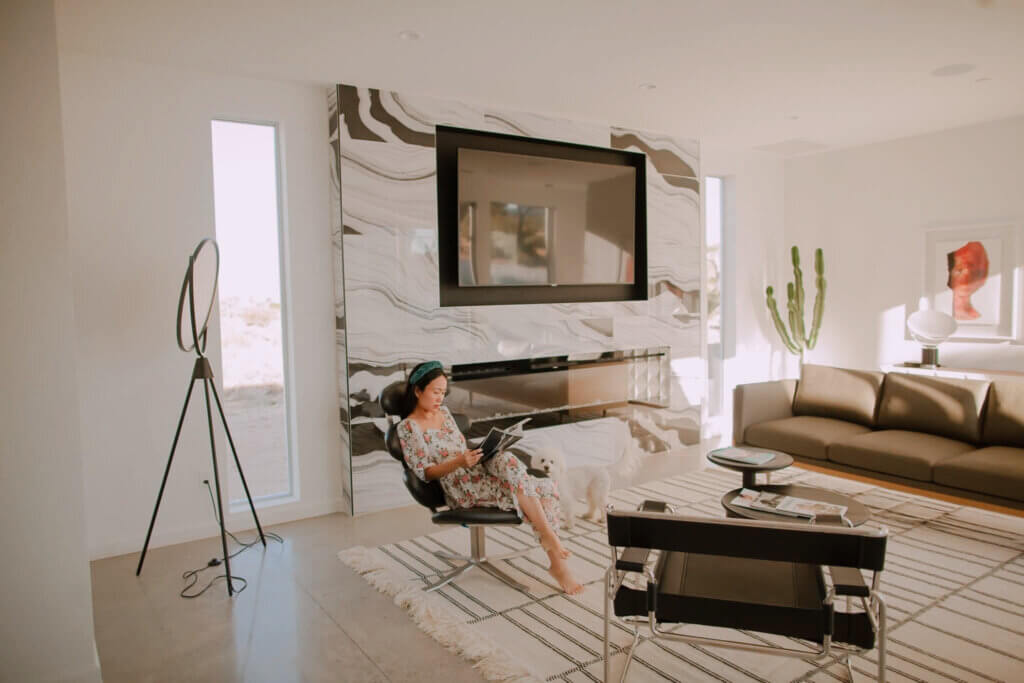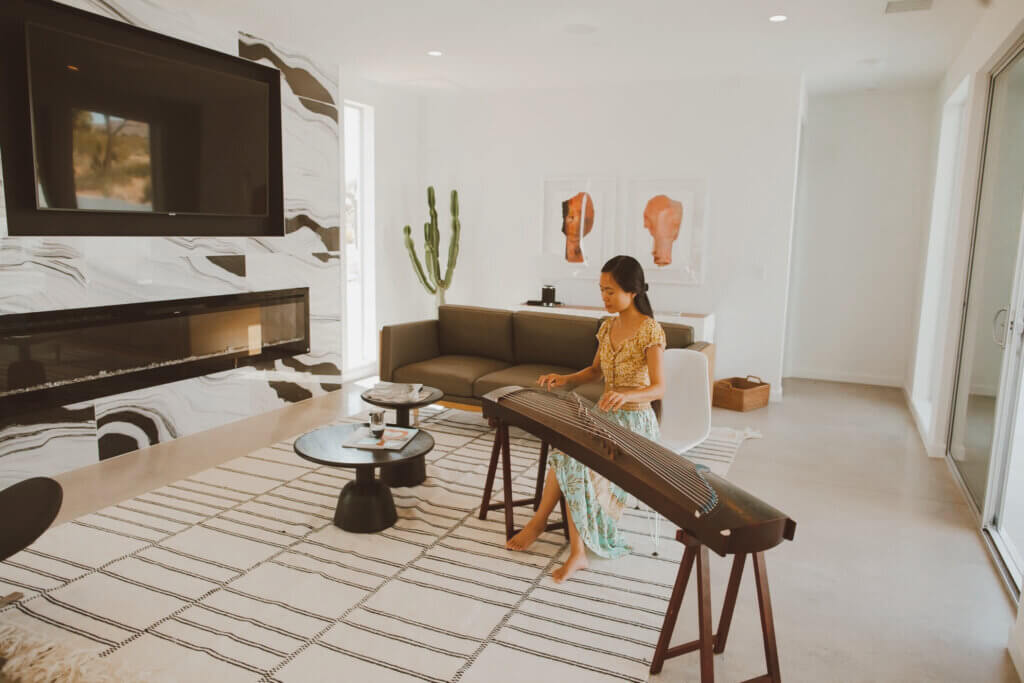 As night falls, we get the light show! With the pool lights and walkway lights C-House is as beautiful at night as it is during the day.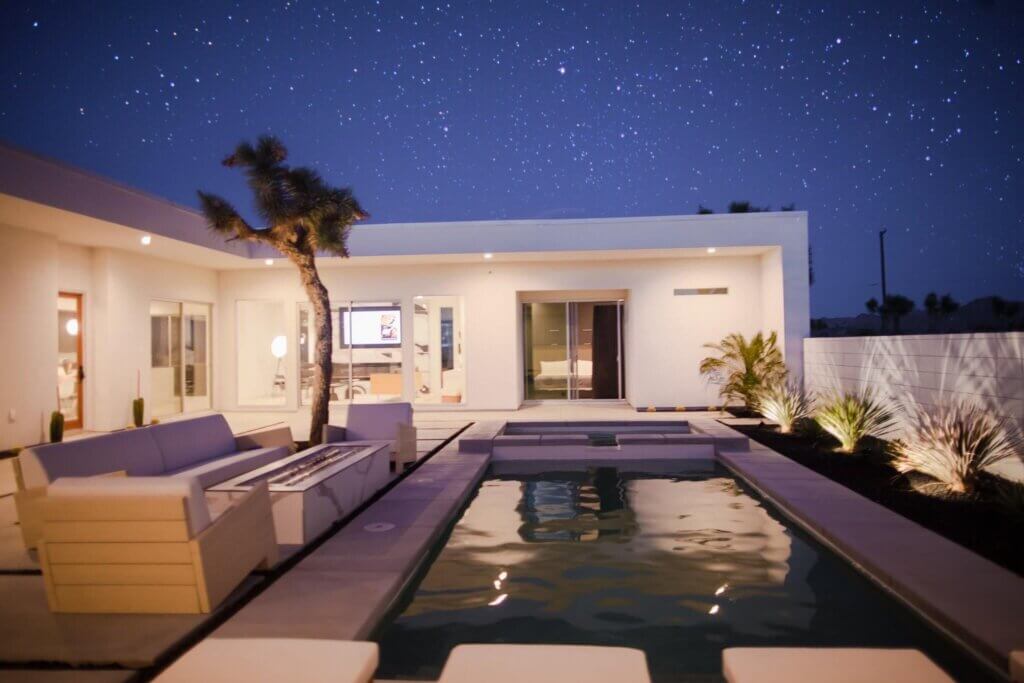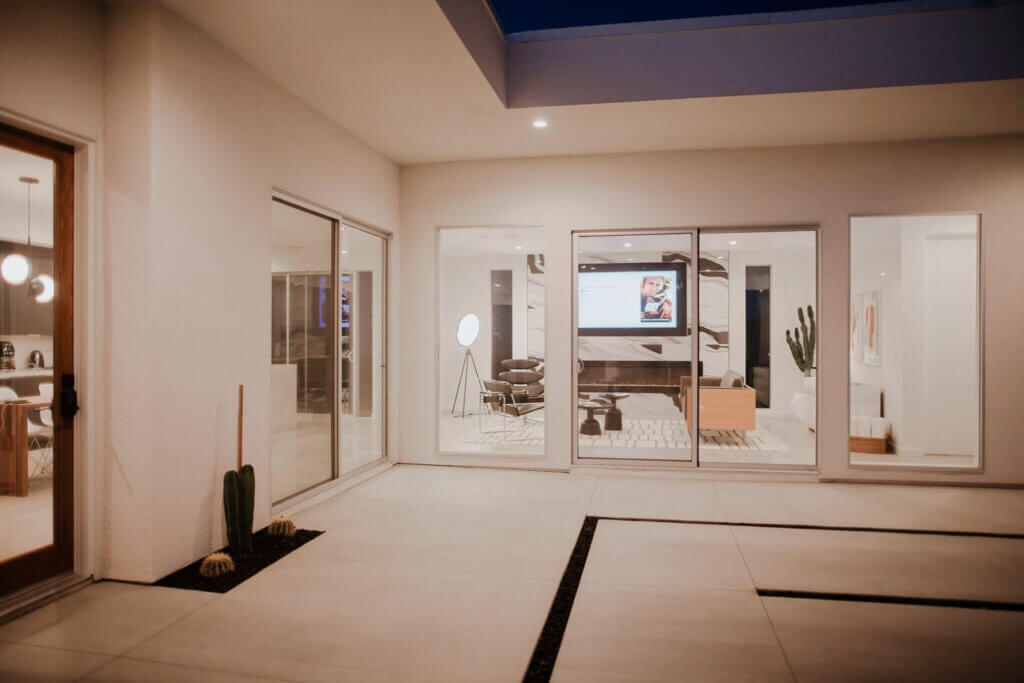 Our stay was absolutely magical! The house has everything we need and it is spotless. Having stayed in many high end hotels, I can see that they put such great details to the experience of luxury in this place. A perfect place for us to explore Joshua Tree and the surrounding areas!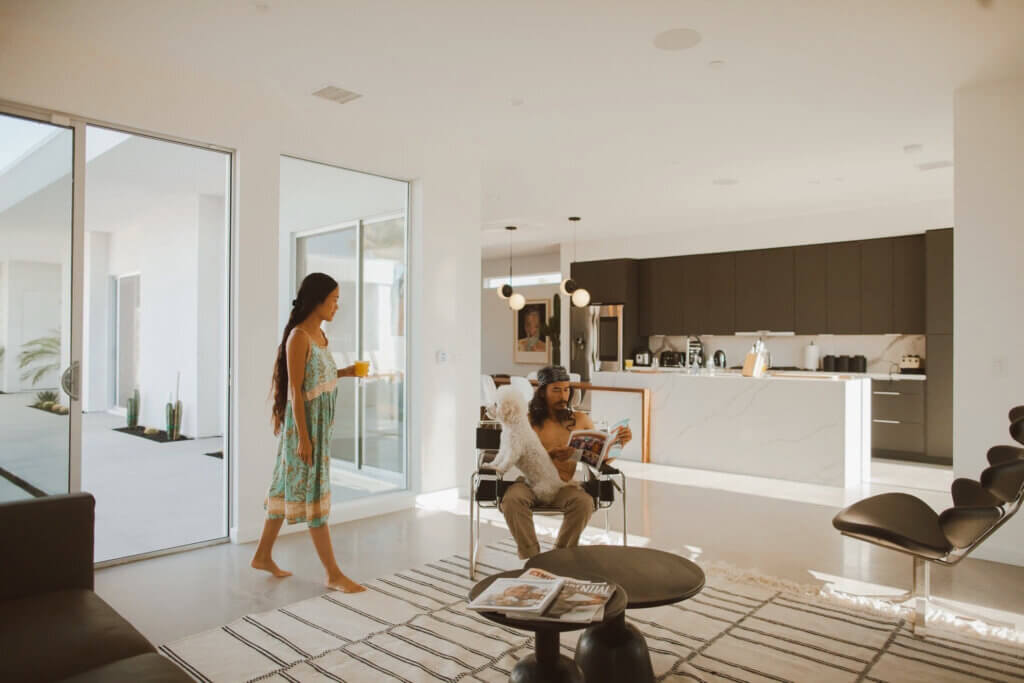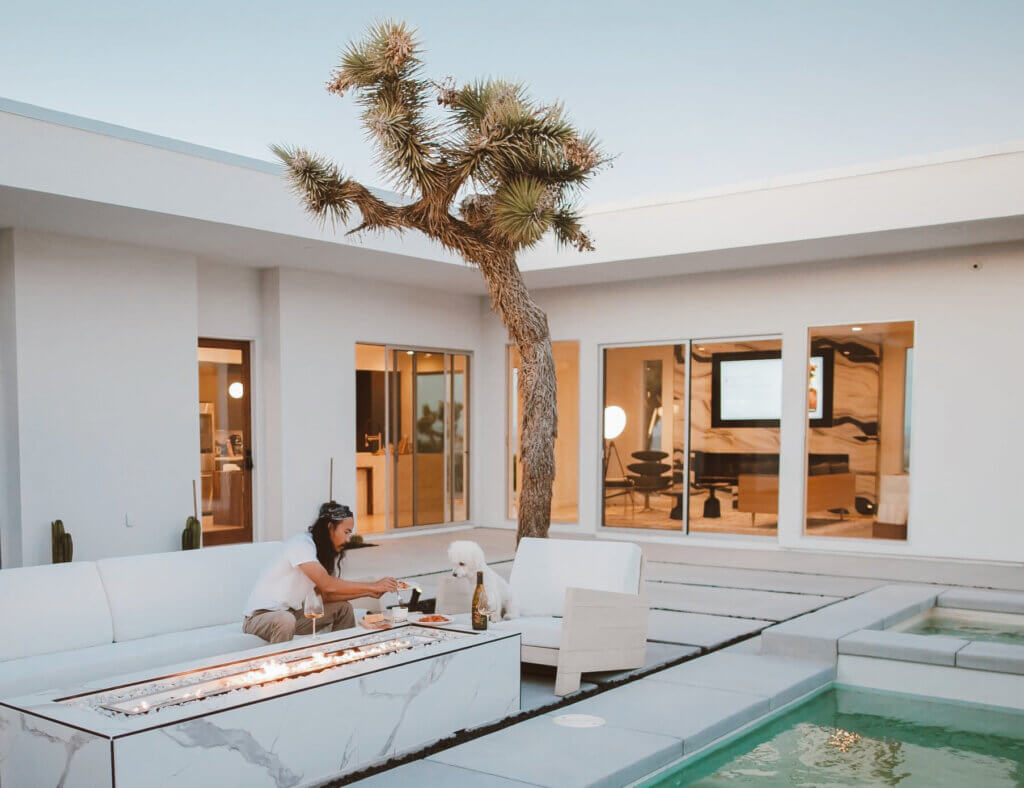 C-House is a beautiful desert oasis that can take you from the chaos of Los Angeles to a relaxing calm getaway underneath night skies. It felt like you're entirely off the grid. I highly recommend staying at C-House, especially for those who truly appreciate beautifully designed homes.
Book your stay here.
***Thank you to C-House for kindly sponsoring this post. All opinions are 100% honest & completely my own.