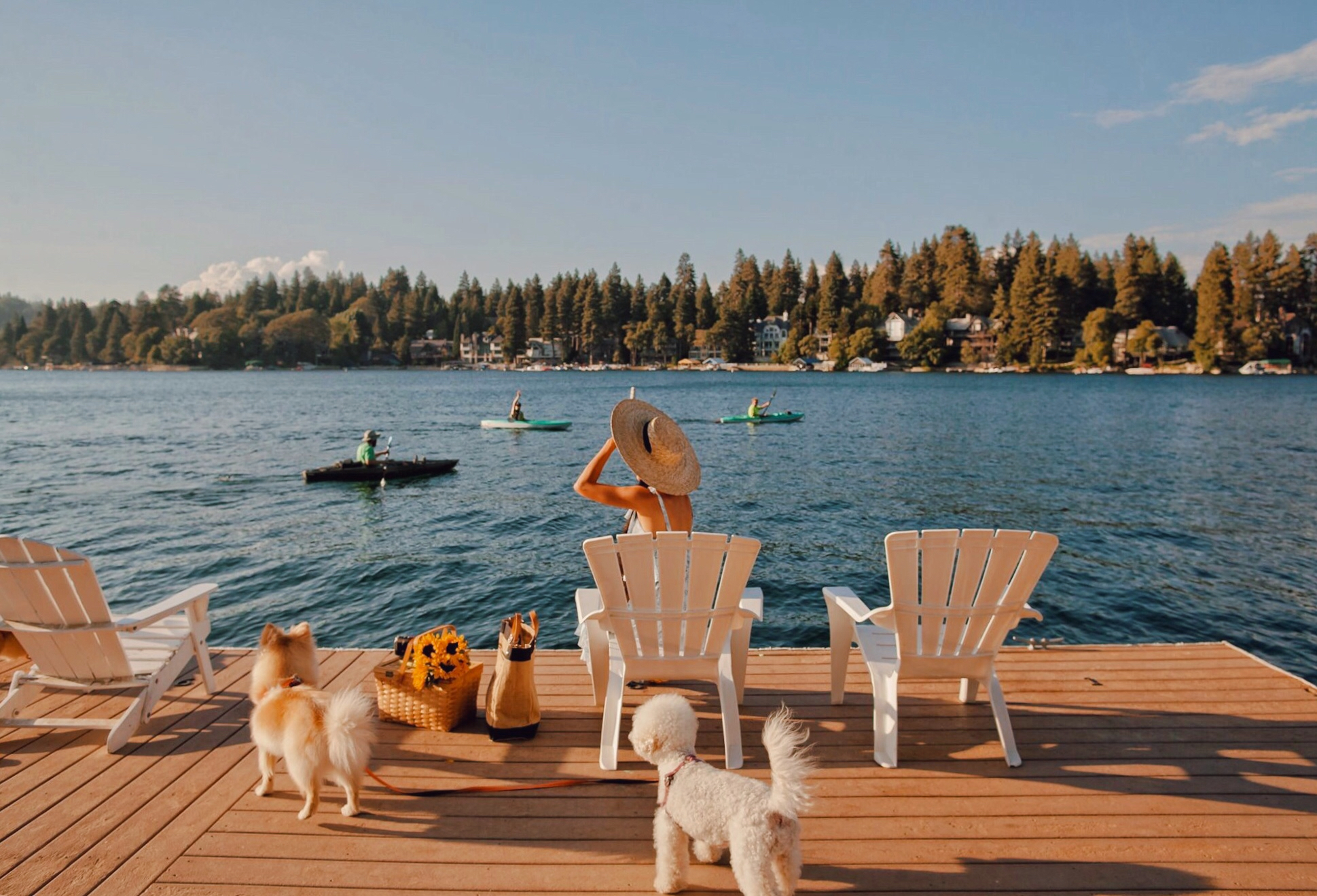 Family Fun at Lake Arrowhead Resort and Spa
Living in sunny Southern California, we love to take trips to our local mountains for a change of pace and a change in weather! One of our favorite destinations is Lake Arrowhead. Lake Arrowhead is a private lake and community nestled at 5200 ft. (1500 m) in the San Bernardino Mountains, just a short drive from southern California's major metropolitan areas, including Los Angeles, San Diego and Orange County. It gained fame in the early years of the movie industry as the scene of many old Hollywood productions, especially in the 1930s and 40s.
Lake Arrowhead, which has its high season in summer, is a lovely place for a family getaway or for cozying up during winter time. Lake Arrowhead Resort and Spa is a year-round resort that caters to both locals and out of town visitors; the resort has a rustic elegance with a modern touch. The resort sits at waters' edge and surrounded with majestic pines within walking distance to Lake Arrowhead village. Here in this blog I will share with you everything about our 2-day stay at this lovely resort.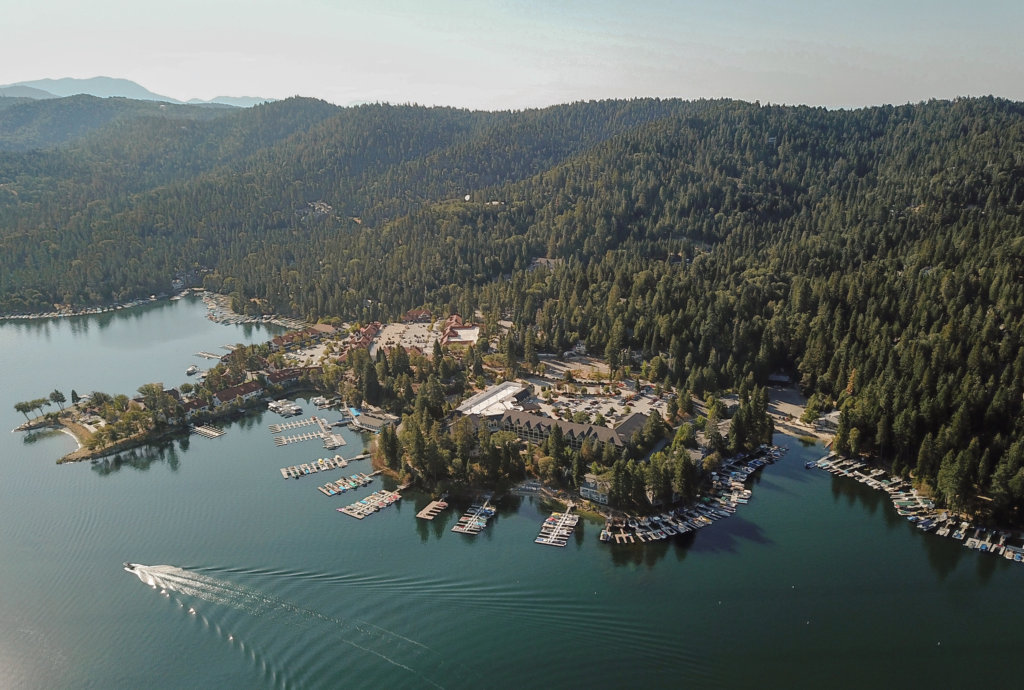 We arrived at the resort the day after Labor Day so the crowd had dissipated and we got to experience the resort at its utmost tranquility. When we entered the resort, we were in awe with the picturesque setting.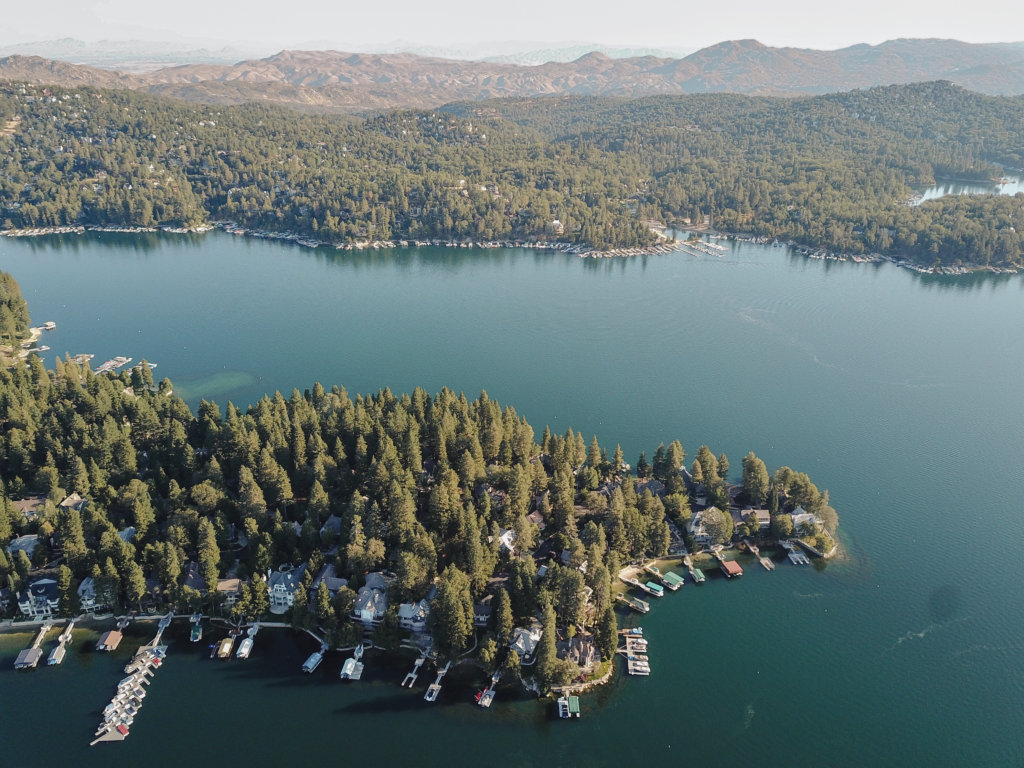 This is where the sun rises over majestic pines and sets over a sparkling lake.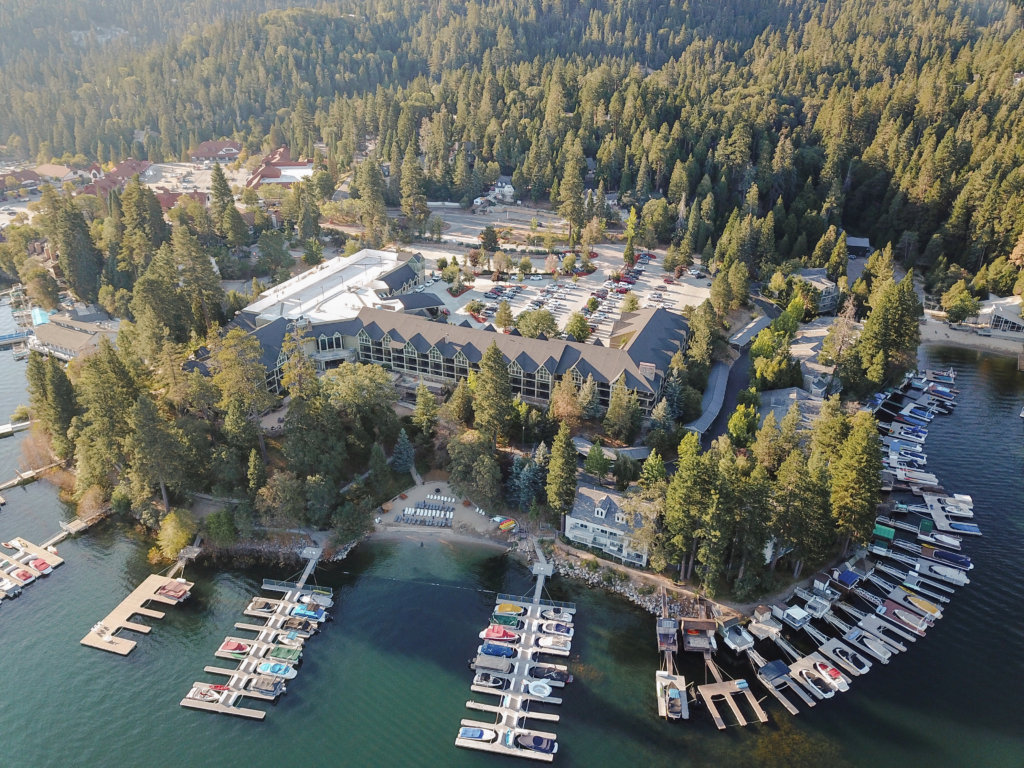 The property is old and shows its age, but has that authentic and rustic charm keeping with the mountains community. My first impression was that everyone who works here are the nicest people. I mean everyone from the front desk to the servers in the restaurant to house keeping. We received the warmest welcome from the managers and the front desk team upon our check-in. When we entered our room, we were so touched with thoughtful notes and refreshments for us (sparkling water, fresh fruits) and treats for our 3 dogs.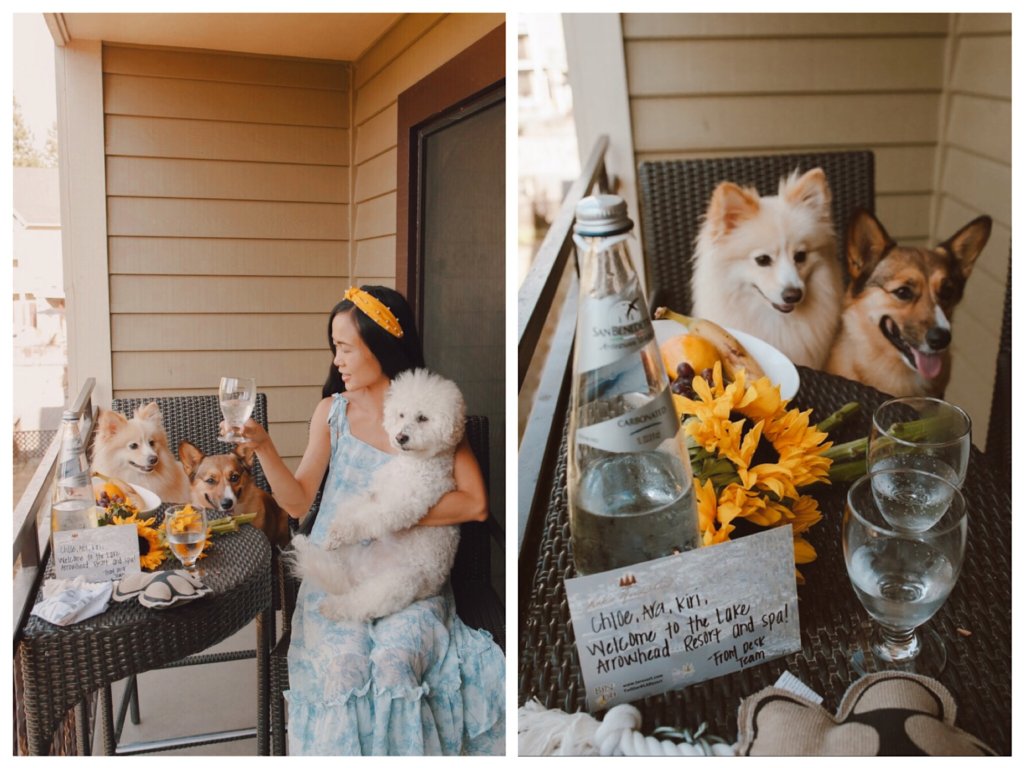 Our room was a double bed queen room which was around 500 sqft with beautiful balcony facing the gorgeous view of Lake Arrowhead. The room includes natural wood accents, complimented by crisp linens, warm lighting, and comfy mattresses.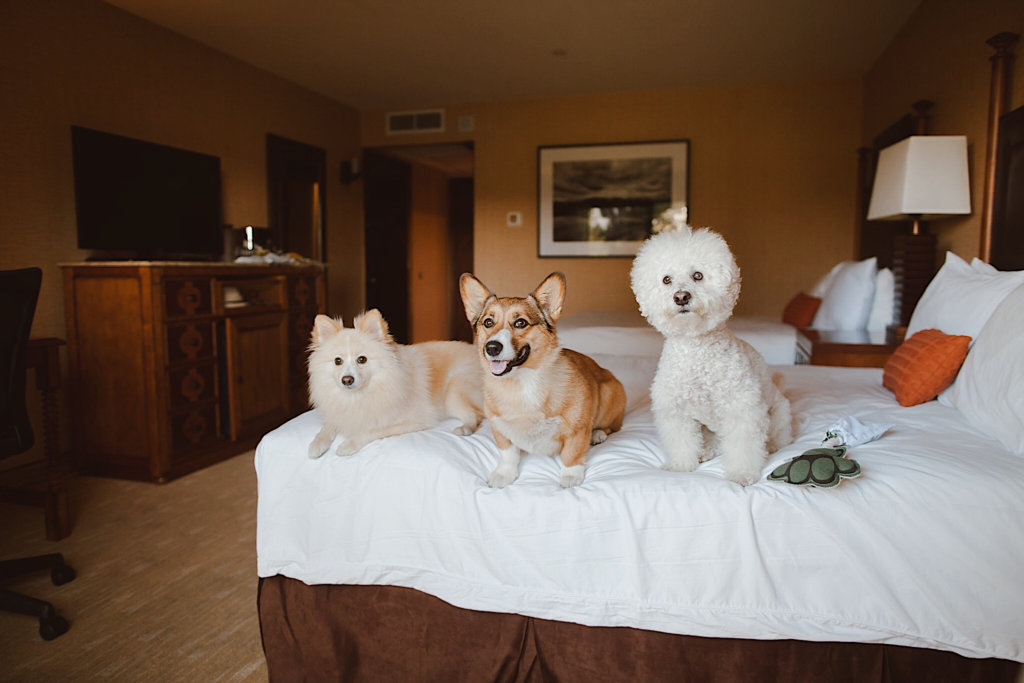 Room amenities include LCD flat screen TV, iron & ironing board, safe, coffee maker, bathrobes, hair dryer and complimentary wireless internet access. The resort is pet friendly, so companion animals can enjoy the accommodations and the great outdoors.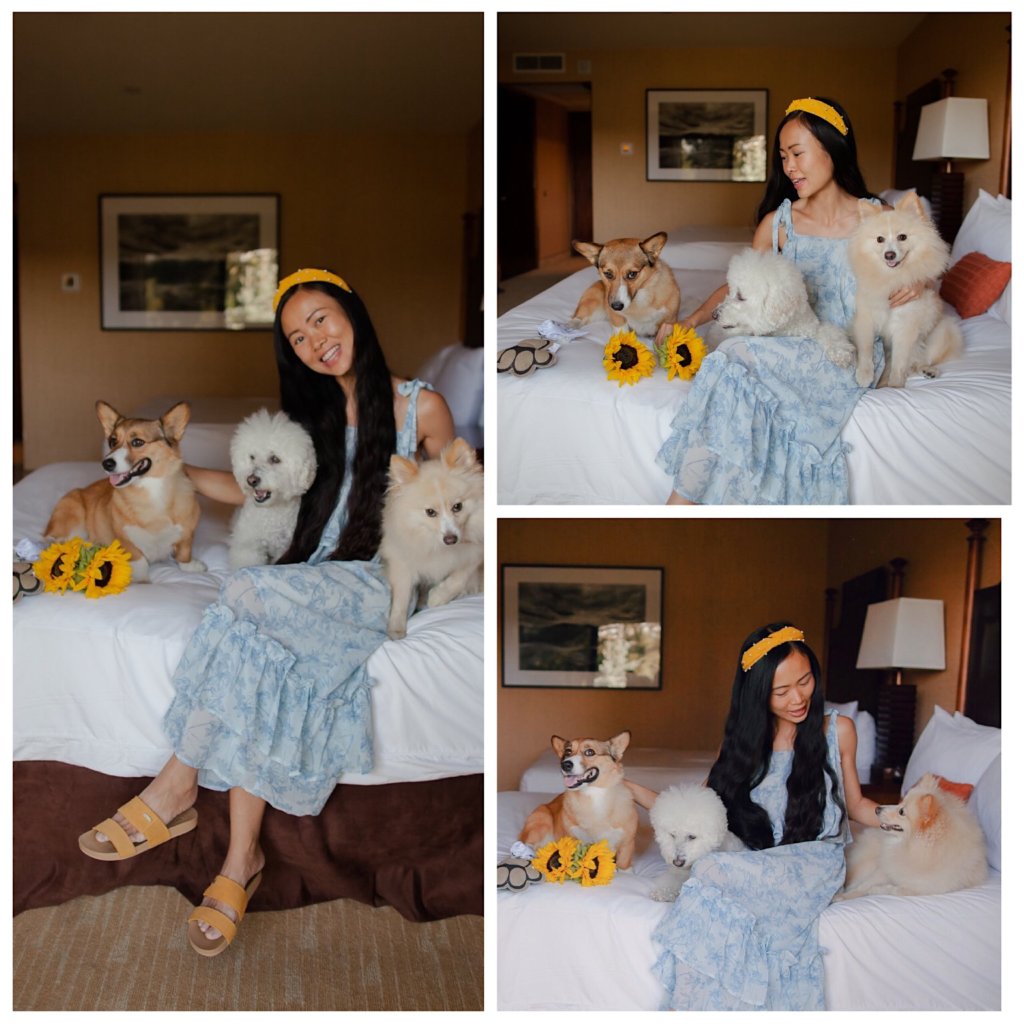 This property is like a Swiss chalet and it's right on the lake where you can enjoy a catamaran cruise; a walk around the center of town is less than a mile away and there are charming shops and dining places. The lake may be private, but visitors can access to it through the resort, which offers a lake view swimming pool and patio, a small beach, and access to a hidden trail for wonderful early morning walks. Guests at the resort also have access to the private boat dock which has lounge chairs suitable for suntanning, fishing, or just relaxing with your family. We took our dogs there for a sunset picnic.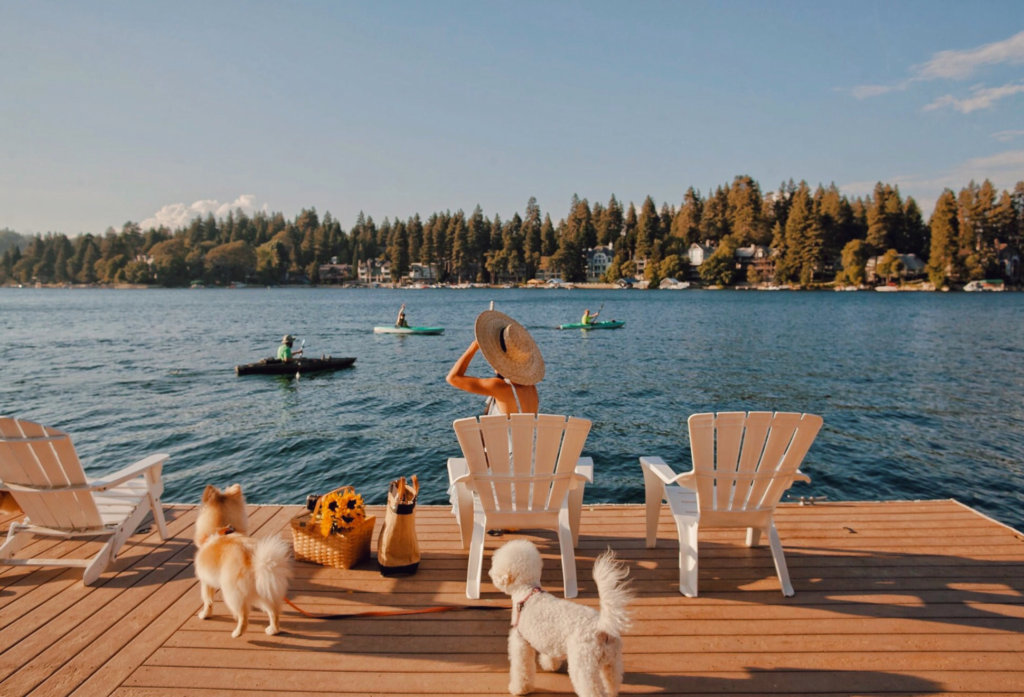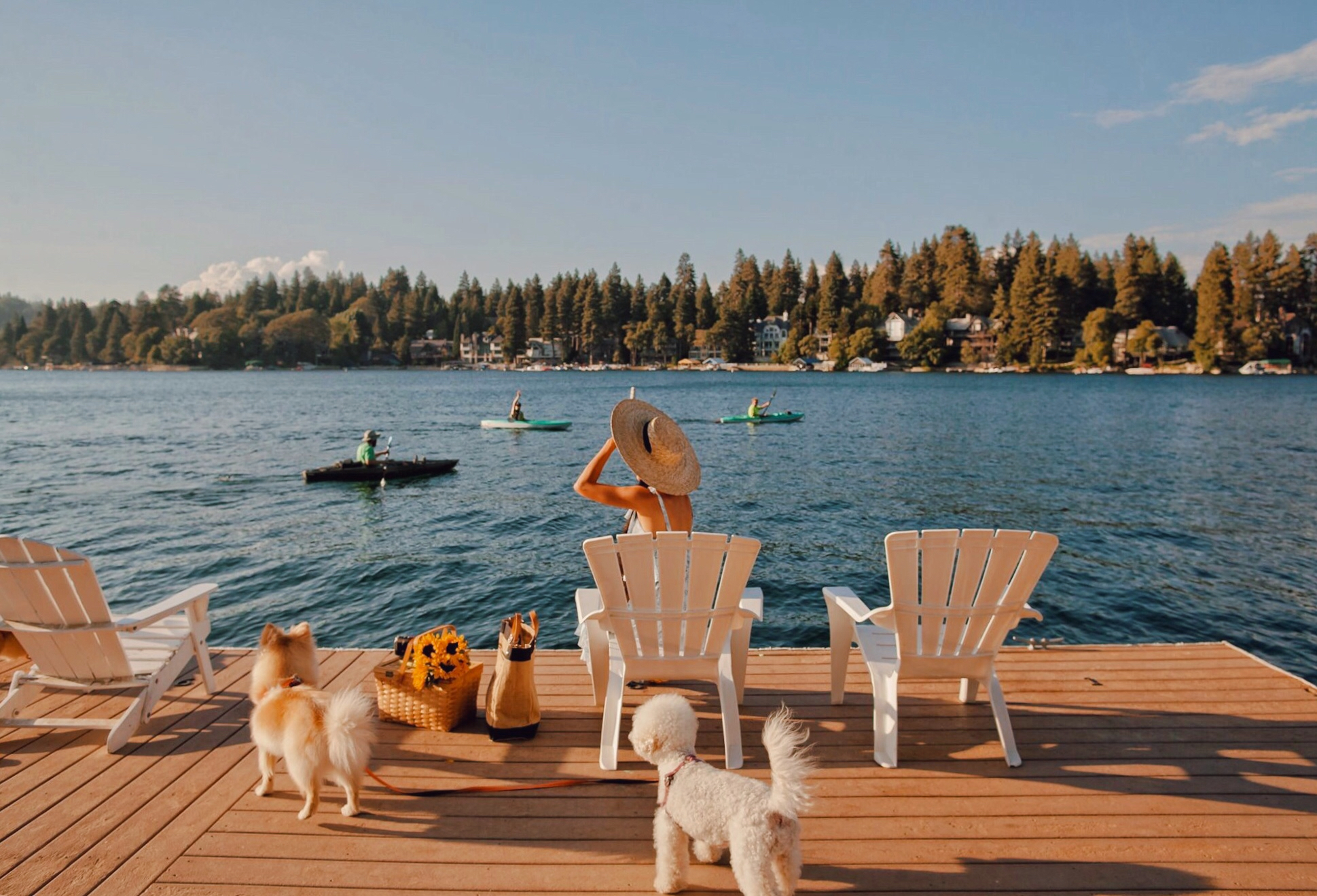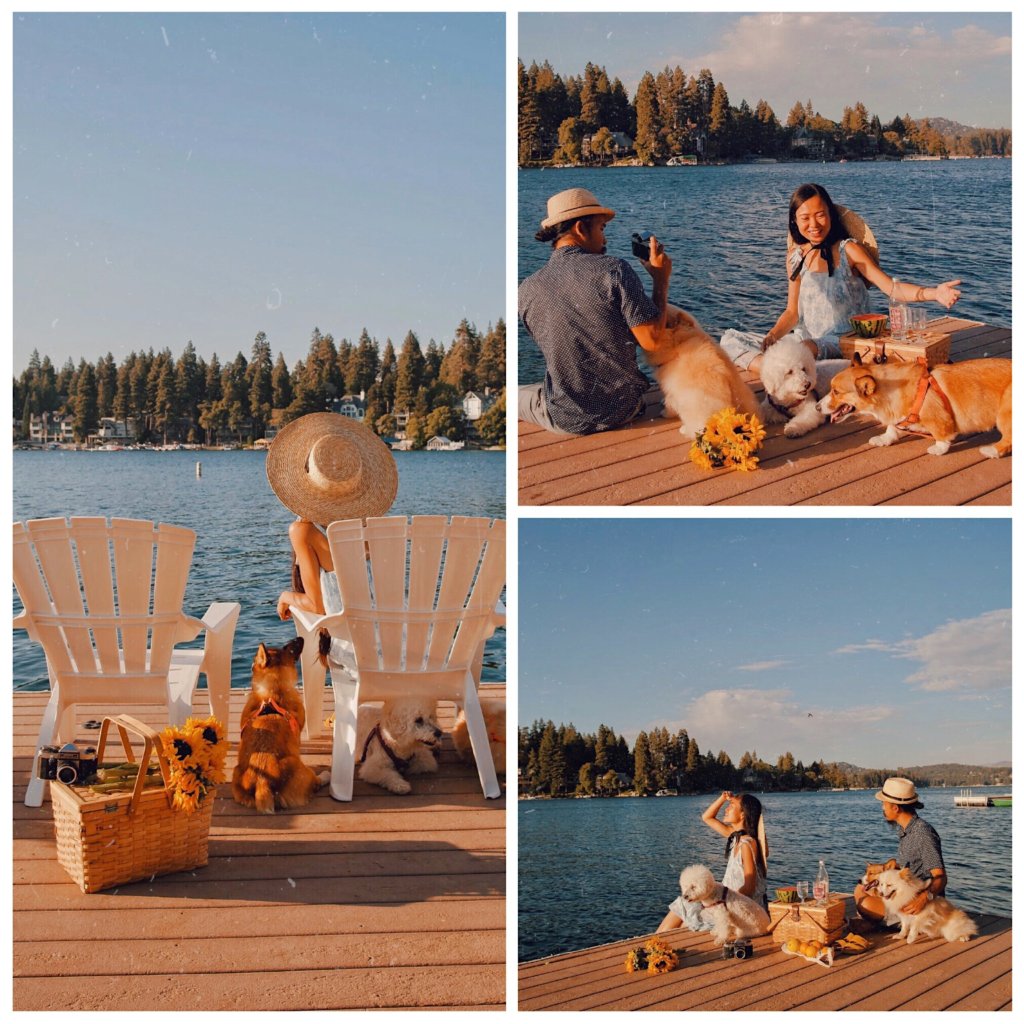 Their private beach is great and nice to take a dip in the cool lake water. We spent all of one day lazing on the sandy beach. It's small, but just right for a small crowd. No food service at the beach, but there was a small beach bar serving beer, wine, and soft drinks only.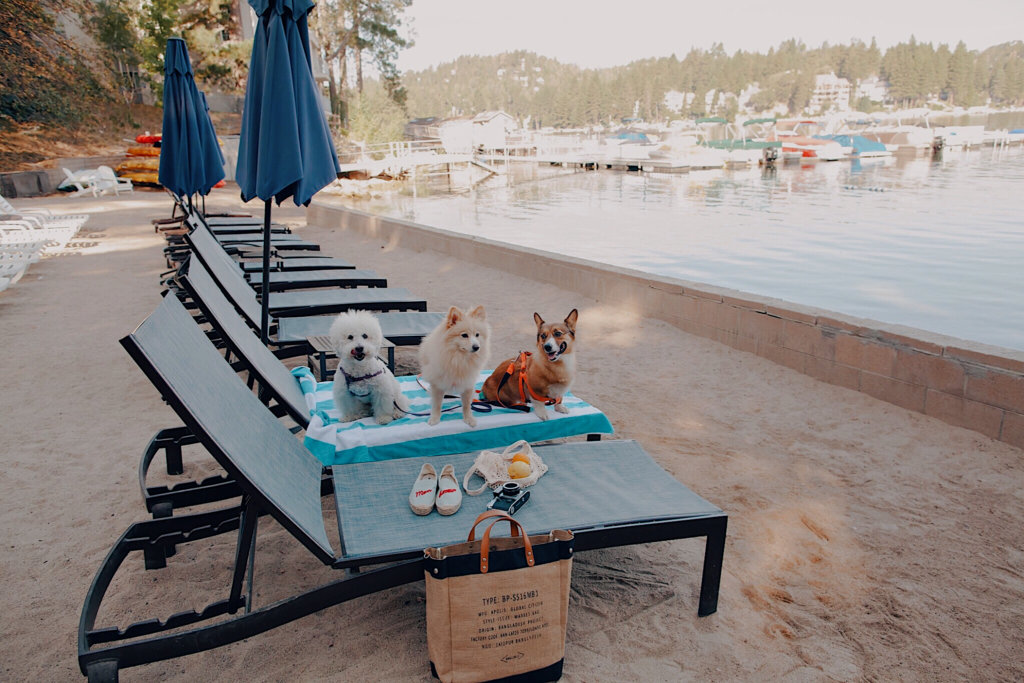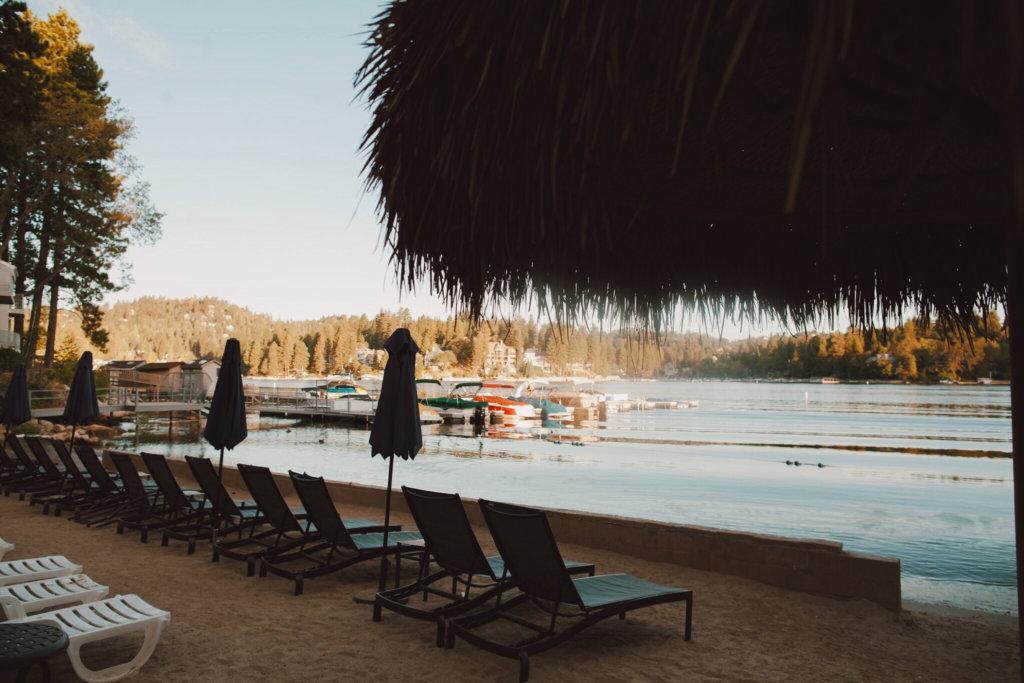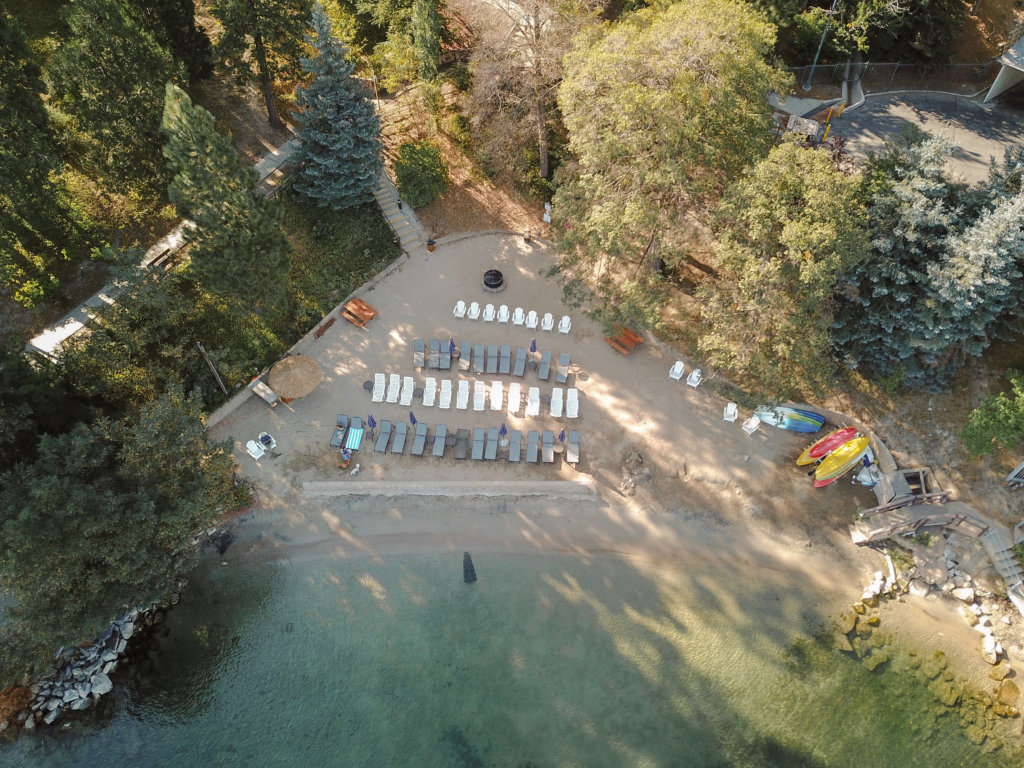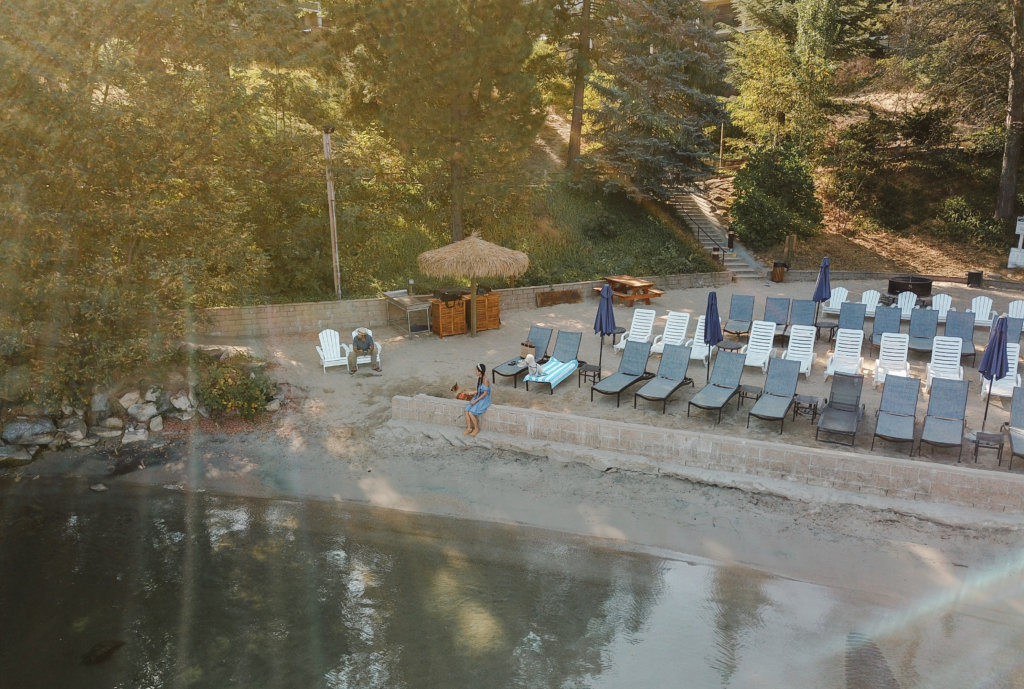 And the walk down to the beach was easy and picturesque. We had such a wonderful sunrise walk with our dogs on the paved trails with beautiful view of the lake sparkling water in the early morning.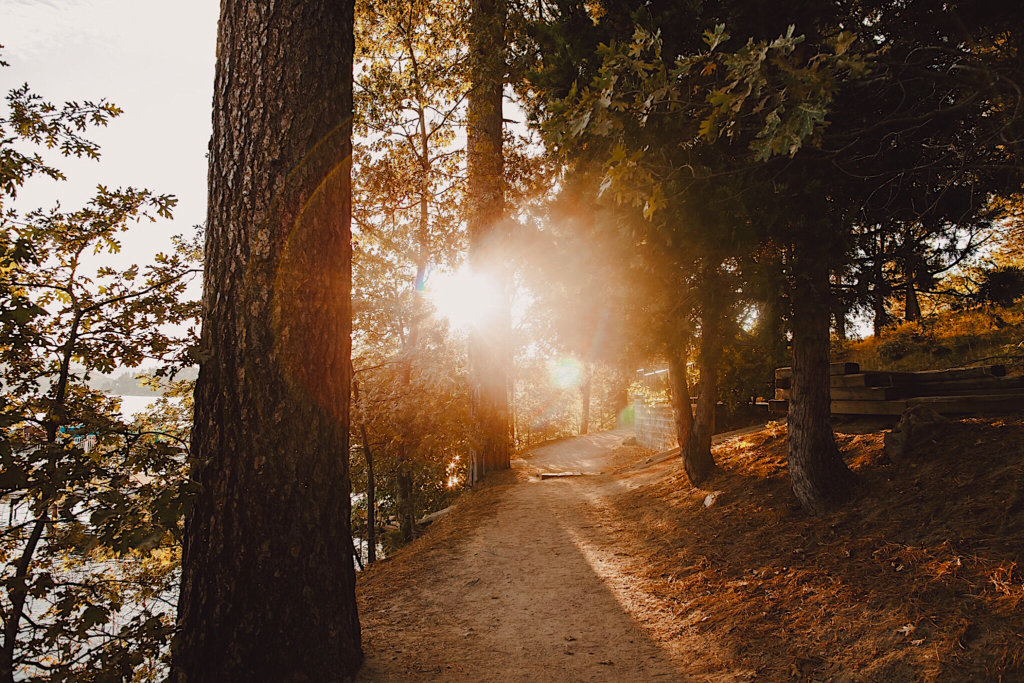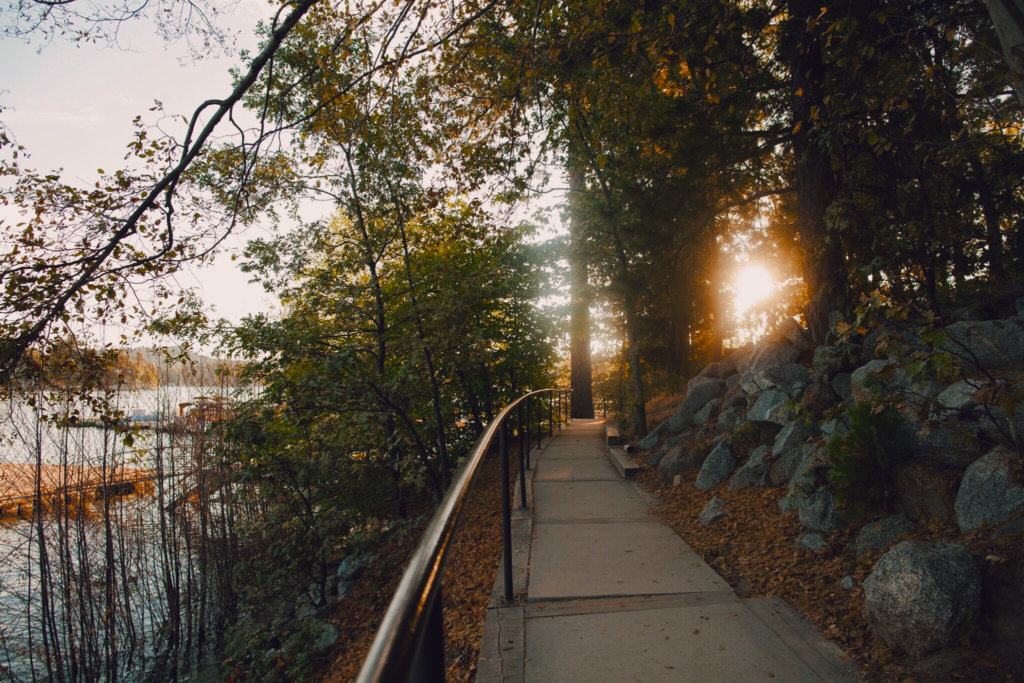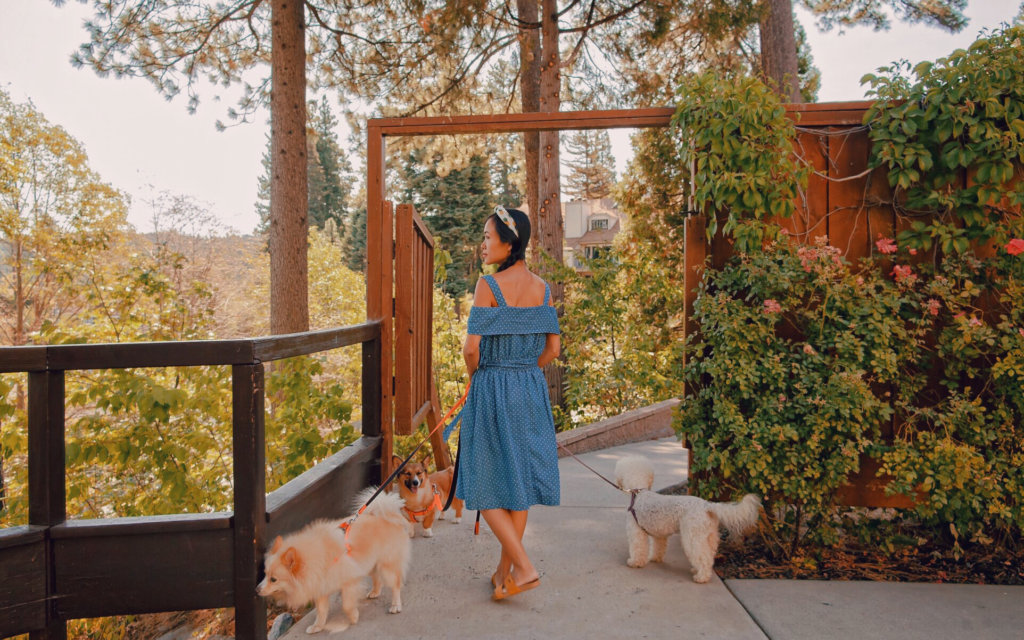 Guests of Lake Arrowhead Resort & Spa can choose from a range of dining options for groups, weddings and individual guests. On our first day we had dinner at Bin 189, the resort's award-winning signature restaurant, serves contemporary American cuisine paired with an exceptional collection of fine wines.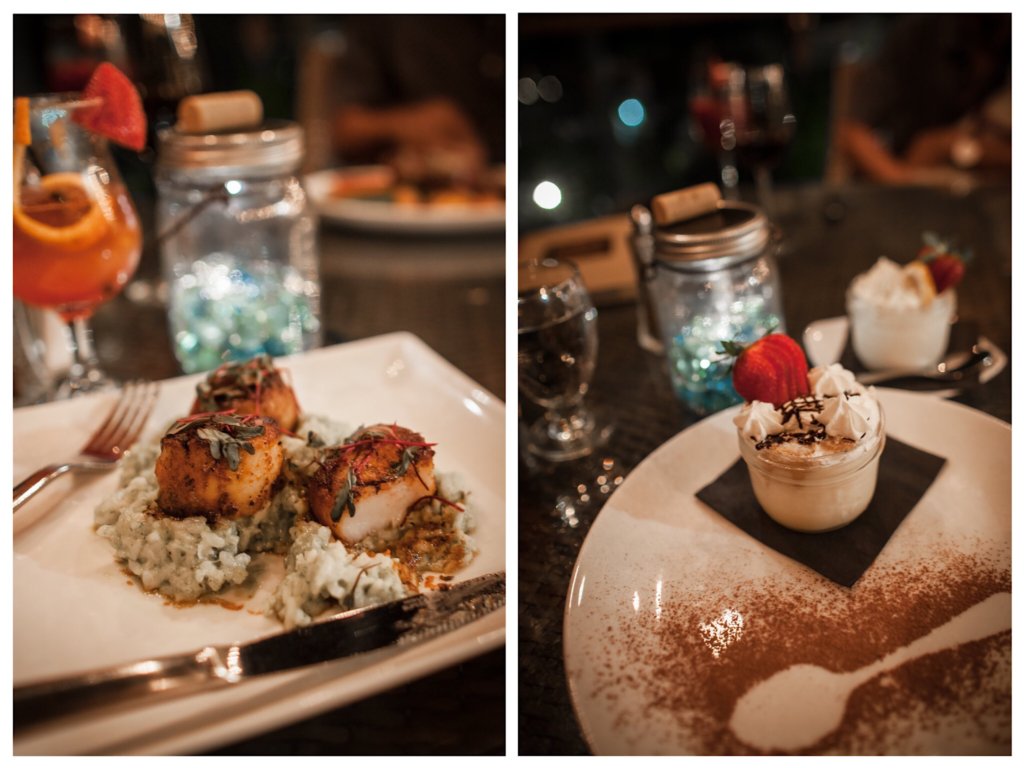 BIN 189 interior reflects the beauty of the mountain surroundings with birch wood accents, a cozy stone fireplace and outdoor seating with serene views of Lake Arrowhead.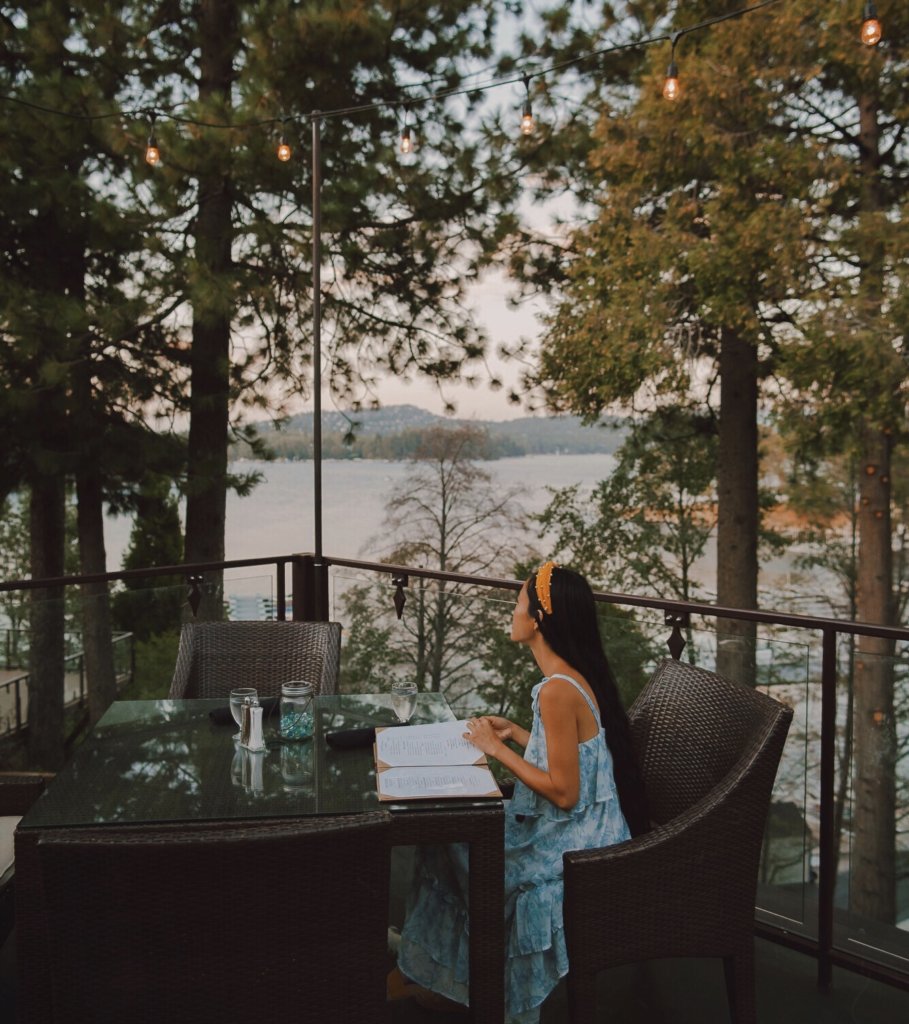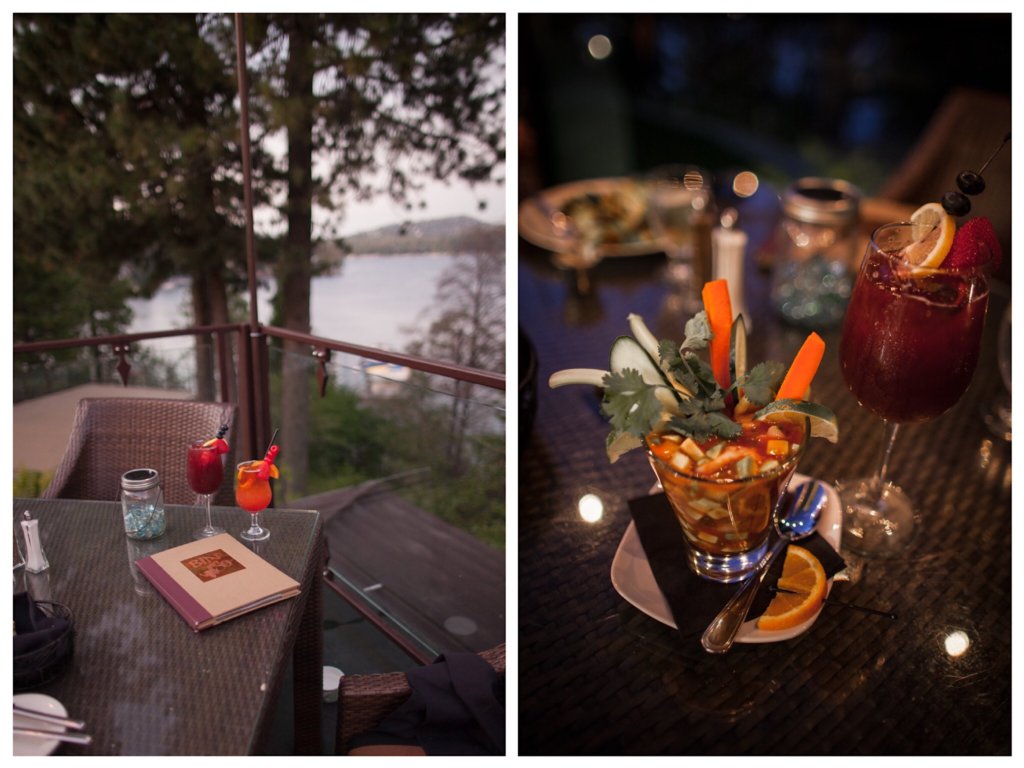 From the restaurant, you can see a beautiful terrace overlooking the lake. Nestled among the trees with romantic lakeside mountain setting, this makes such a perfect backdrop for wedding reception/ceremony.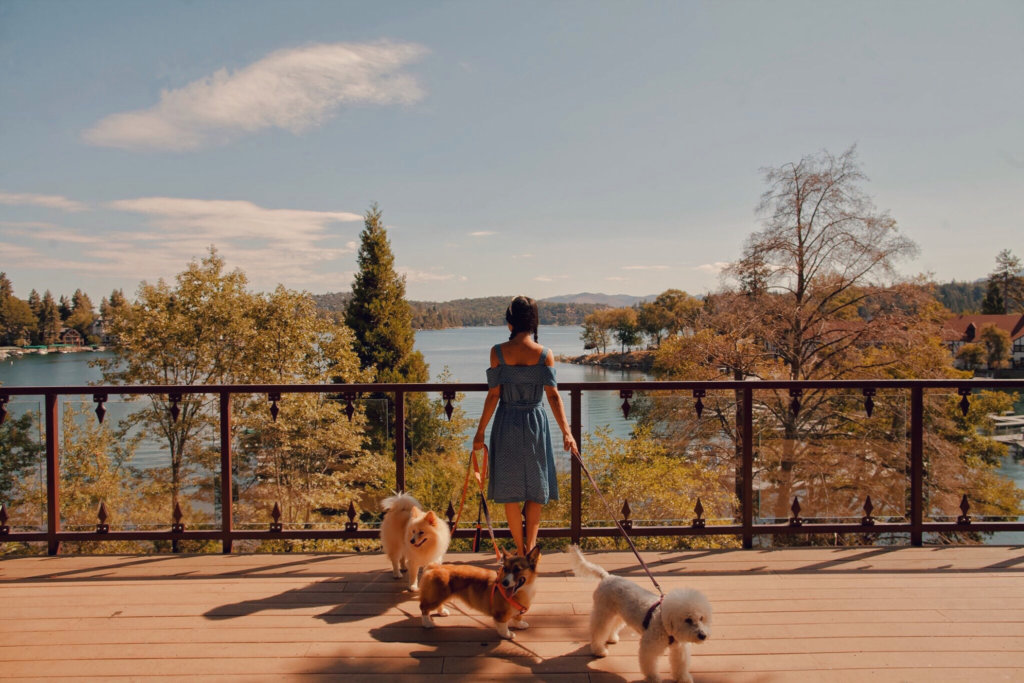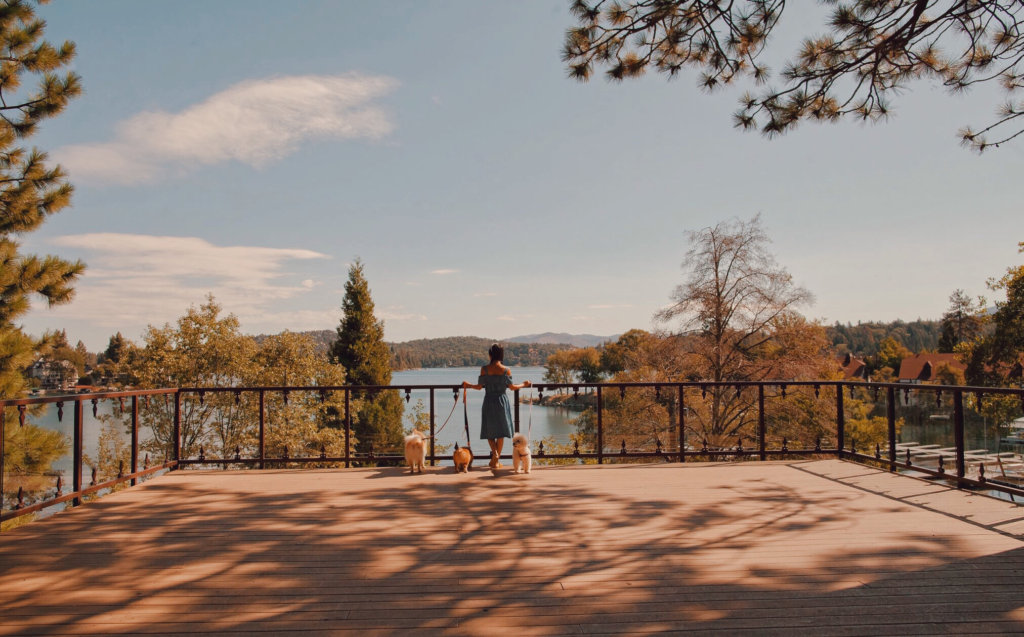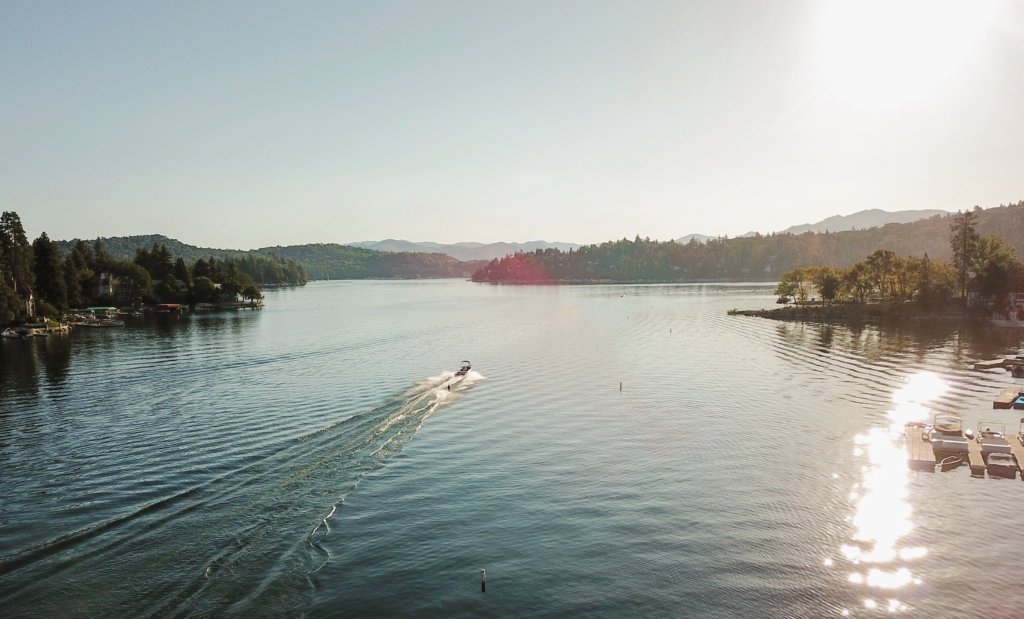 One thing we love most about the resort is that everything is designed to make our time with our fur babies the most comfortable. There are many lawns around the property for us to hang out with our dogs, the beach is pet friendly, and the restaurant is pet friendly too.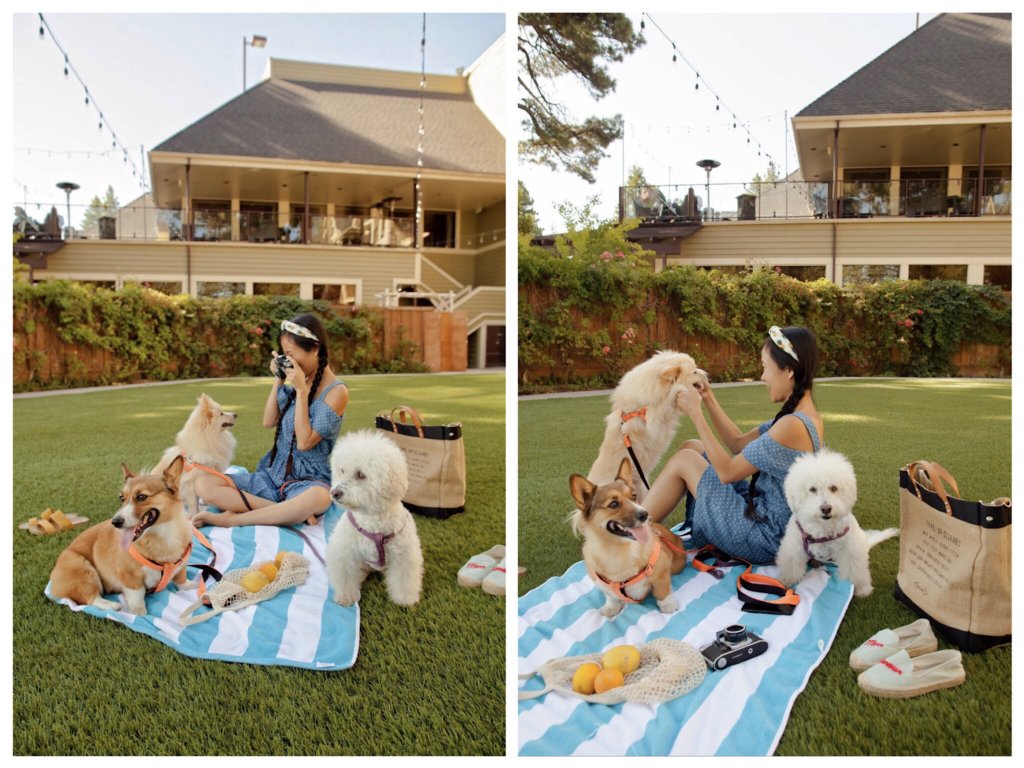 Everything about our stay was perfect, from the awesome front desk service, the inviting lounge, game room, spa, gym, lovely grounds, to our room. We will definitely be back. With all there is to do at the resort, it's a great little getaway!!!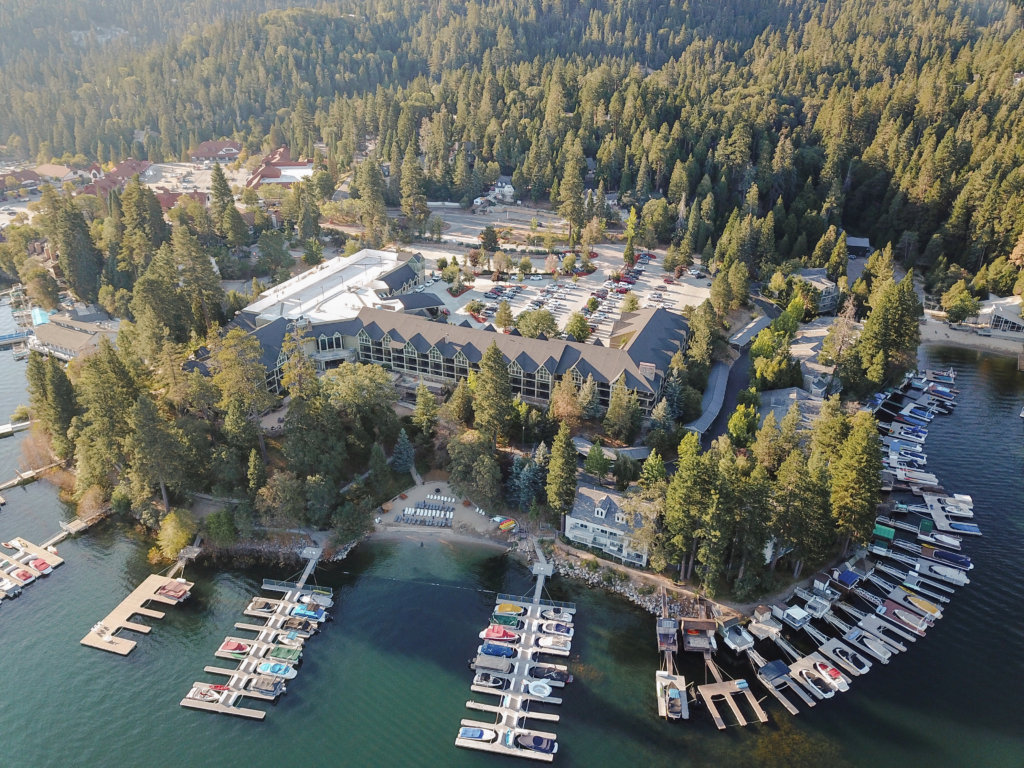 ***Thank you to Lake Arrowhead Resort and Spa for kindly sponsoring this post. All opinions are 100% honest & completely my own.