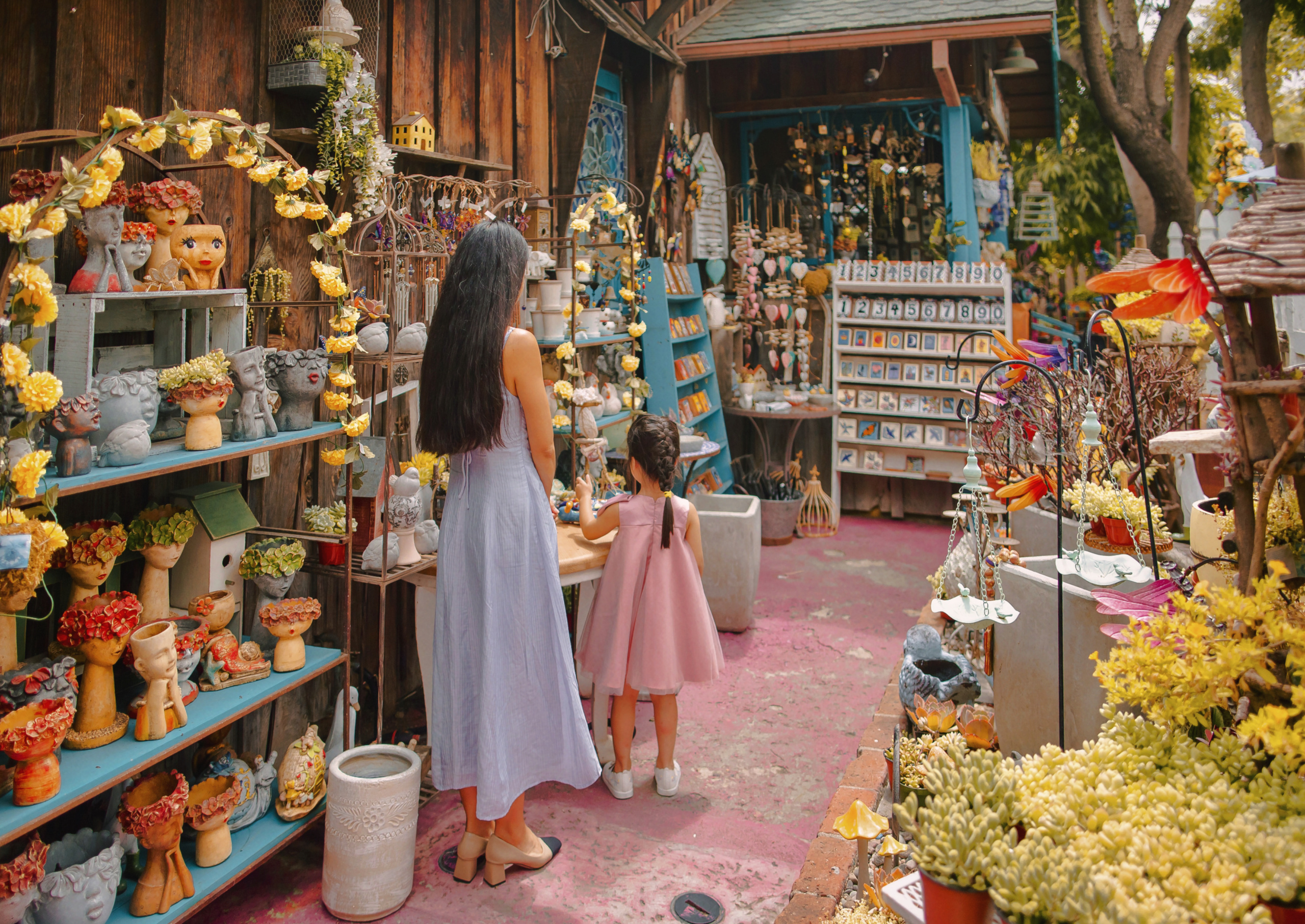 Los Rios Historic District: 5 Fun Things To Do with Kids
Located just a short walk from Mission San Juan Capistrano is the oldest neighborhood in the state of California – Los Rios Historic District. It's one of the most charming areas in all of Orange County—a place where you can take a nice stroll and breathe in the quietness and tranquility of the slower pace of life. Besides learning about the rich history of this old neighborhood, you just might be surprised by all the fun things to do with kids here from having a garden tea party to riding ponies.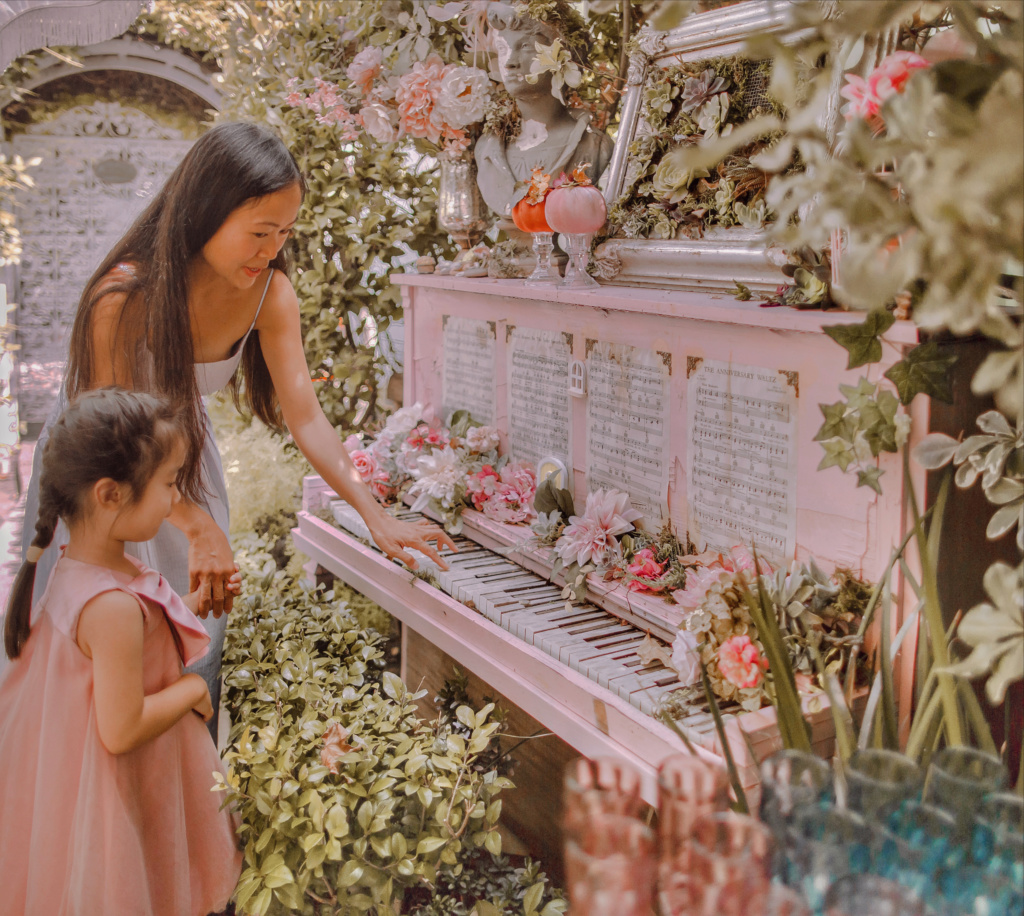 In this blog are 5 fun things to do with kids in Los Rios Historic District.
1. Meet, Feed, and Get Acquainted with the Animals at Zoomars
Zoomars is a Spanish-style farm that houses more than 200 animals, a miniature train and a rustic Miner's Gulch. They have unique petting pens where you can get up close and personal with their sweet animals.
Admission is $10 for kids (infants 12 months and under are free), and $12 for adults. Entry to the guinea pig petting pen, goat and sheep brushing pen, corn pit and playground are all included with admission. There are also llamas, pigs, bunnies, and an emu that you can pet through their enclosures.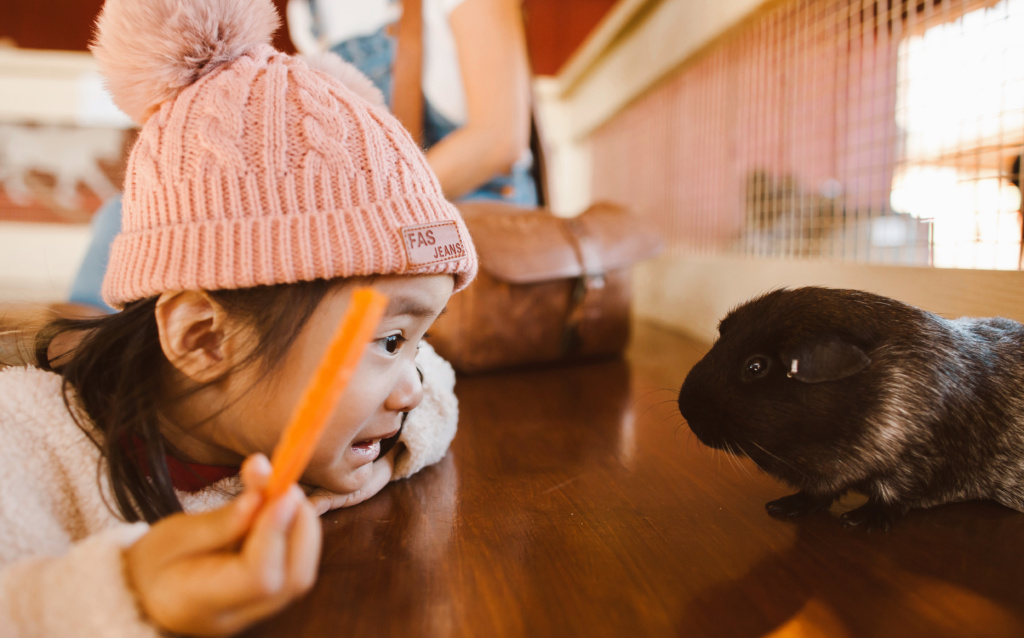 At Zoomars, even first-time riders can enjoy a ride on their horses and ponies. The experienced handlers at the zoo hand-lead the horses and ponies down the trail and both the saddles and riding gear are equipped with safety belts for an enjoyable, safe experience.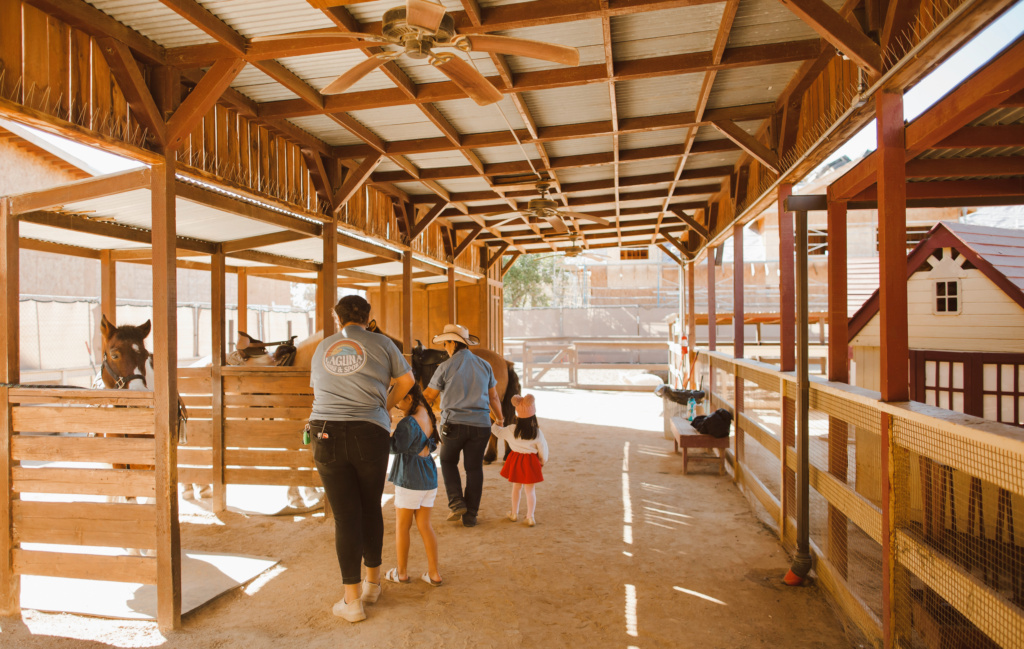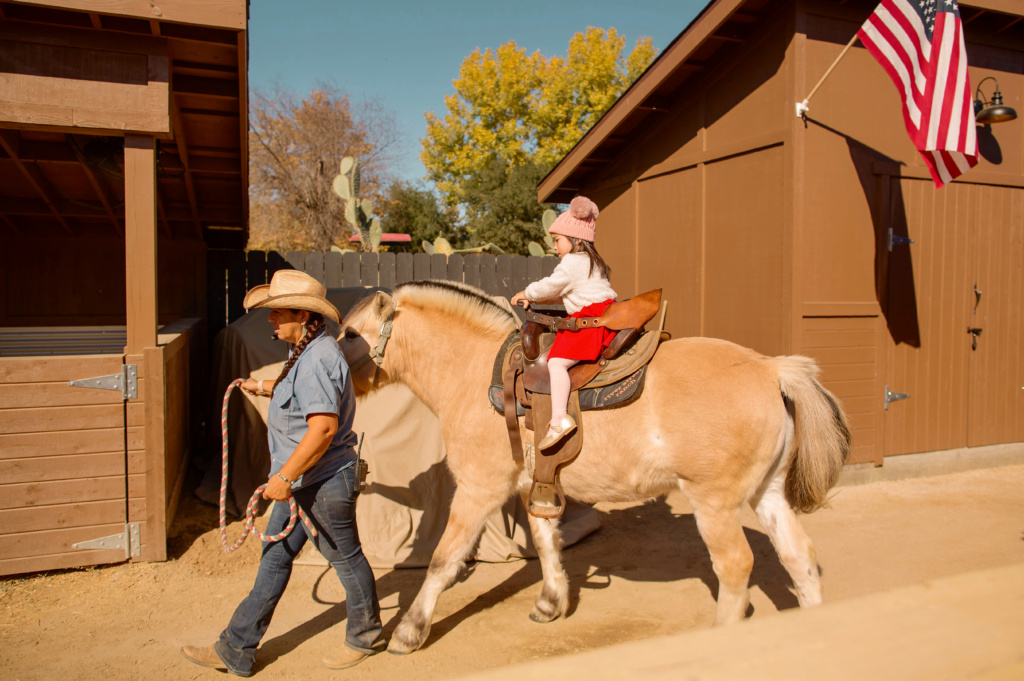 2. Have a garden tea party at the Los Rios Tea House
Set in a beautifully restored 1911 cottage, complete with a wraparound verandah and lush gardens, The Tea House on Los Rios is a great place to enjoy afternoon tea with kids.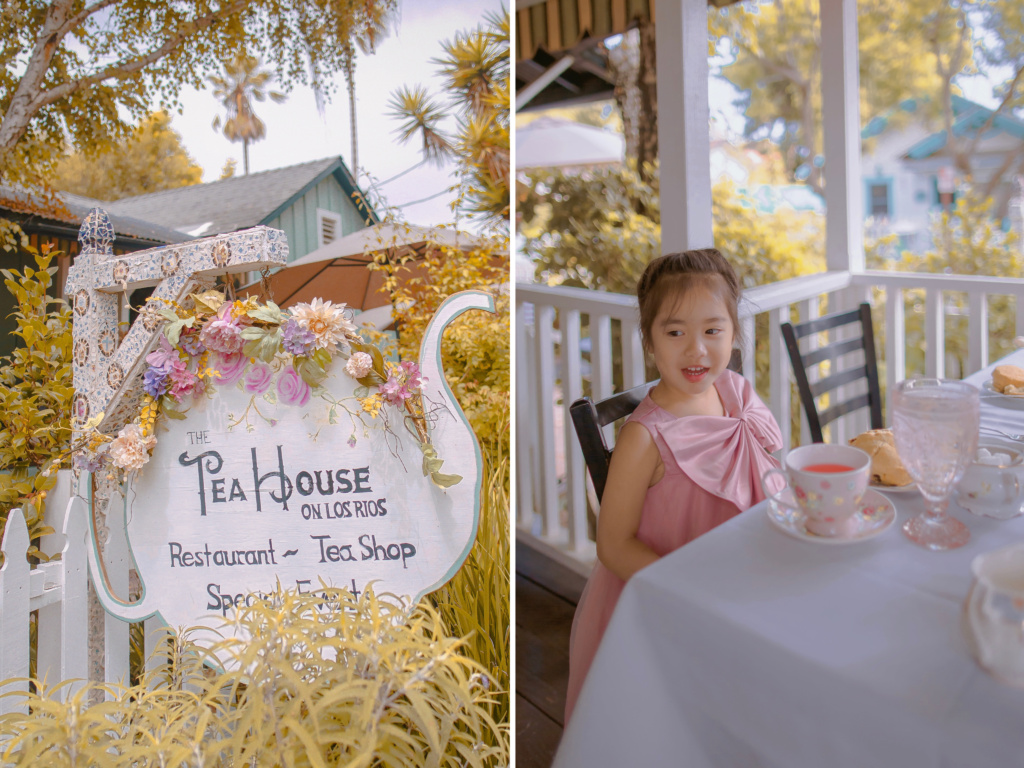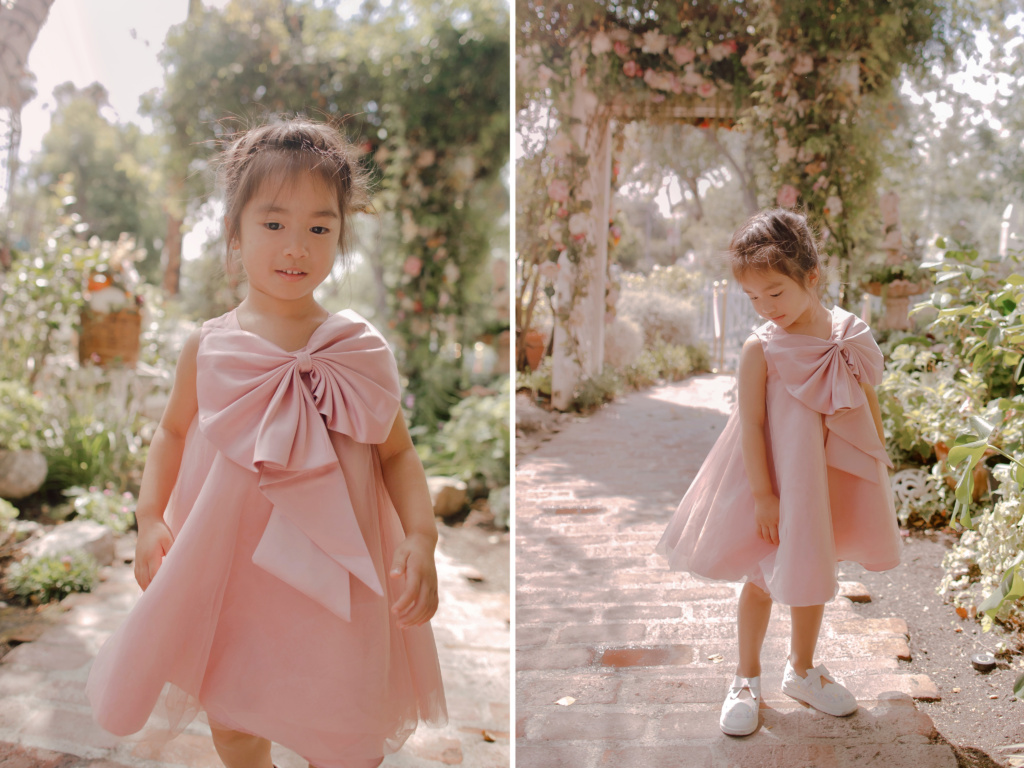 While waiting for our table, we had such a wonderful time walking around and exploring the tea house's lovely estate. We loved the tea house's historic cottage setting with many charming photo opps from a pink piano to a floral phone booth.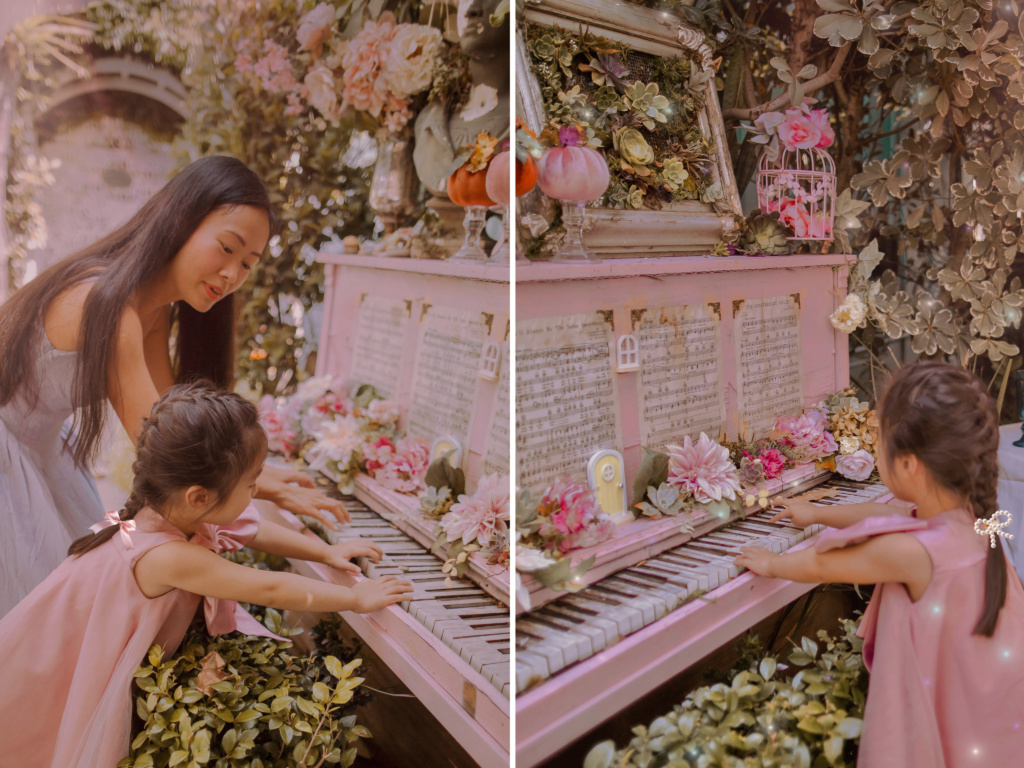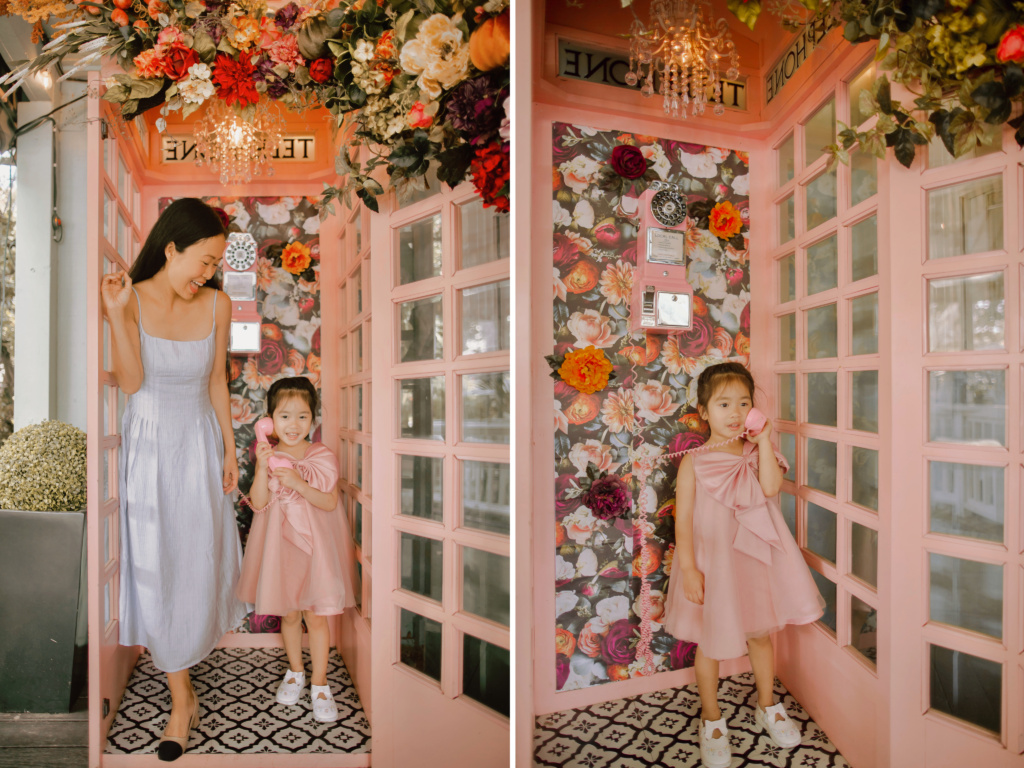 Their garden is whimsical with lush landscape and butterflies (the tea house is right next to a certified butterfly garden). You can choose to have your tea indoor or on their lovely patio.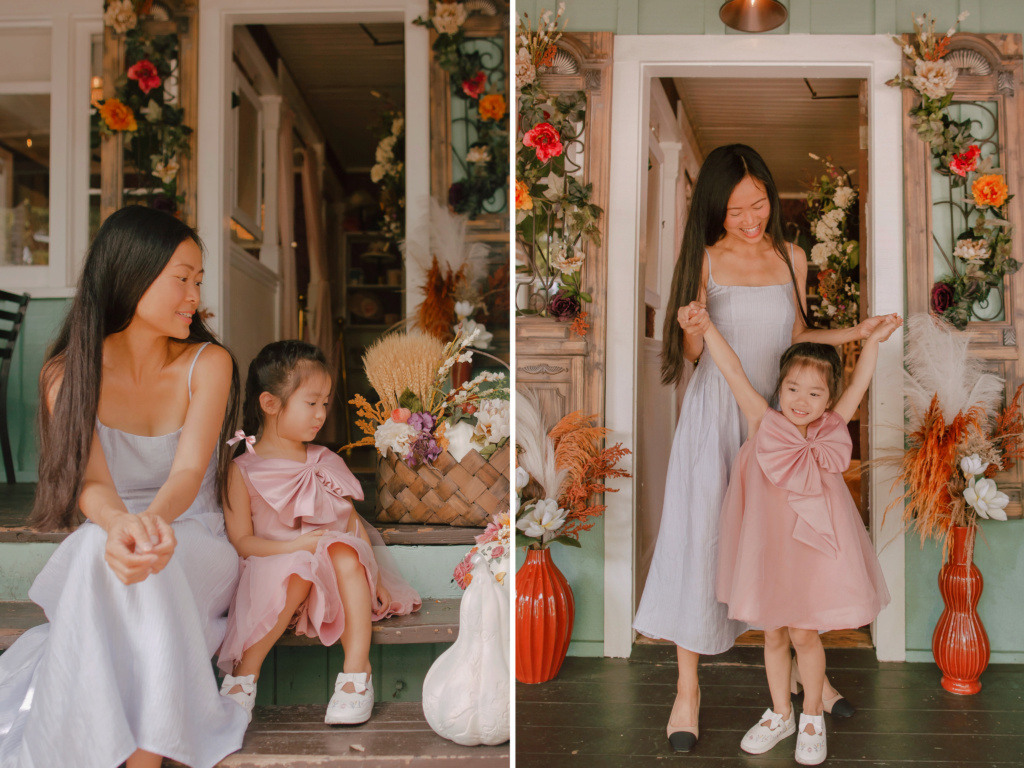 The service was top notch and the ambience was nothing short of magical. The food and drinks were delicious and beautifully presented.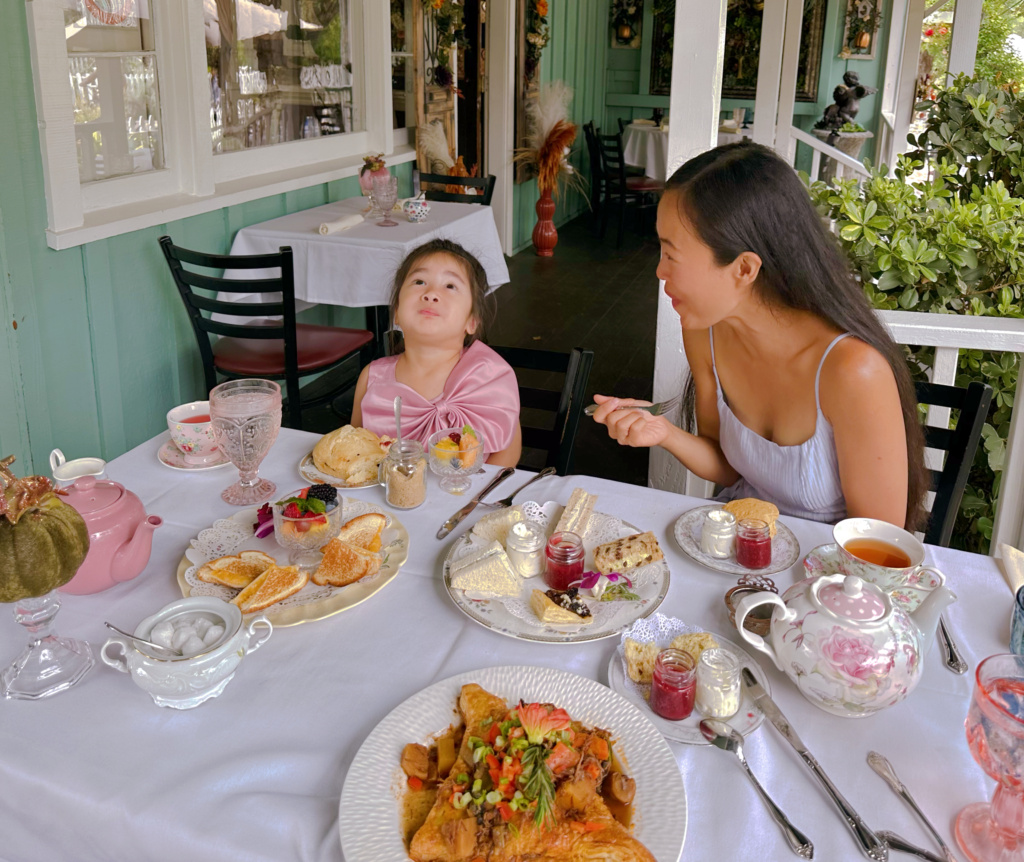 We loved that they have tea options for young kids. We ordered their Tree House Tea option for our 4-year-old niece which included a pink (tea) pot of lemonade, scones, fresh fruits, grilled cheese sandwiches, and vanilla ice cream. Everything was perfect for our niece's 4th birthday celebration.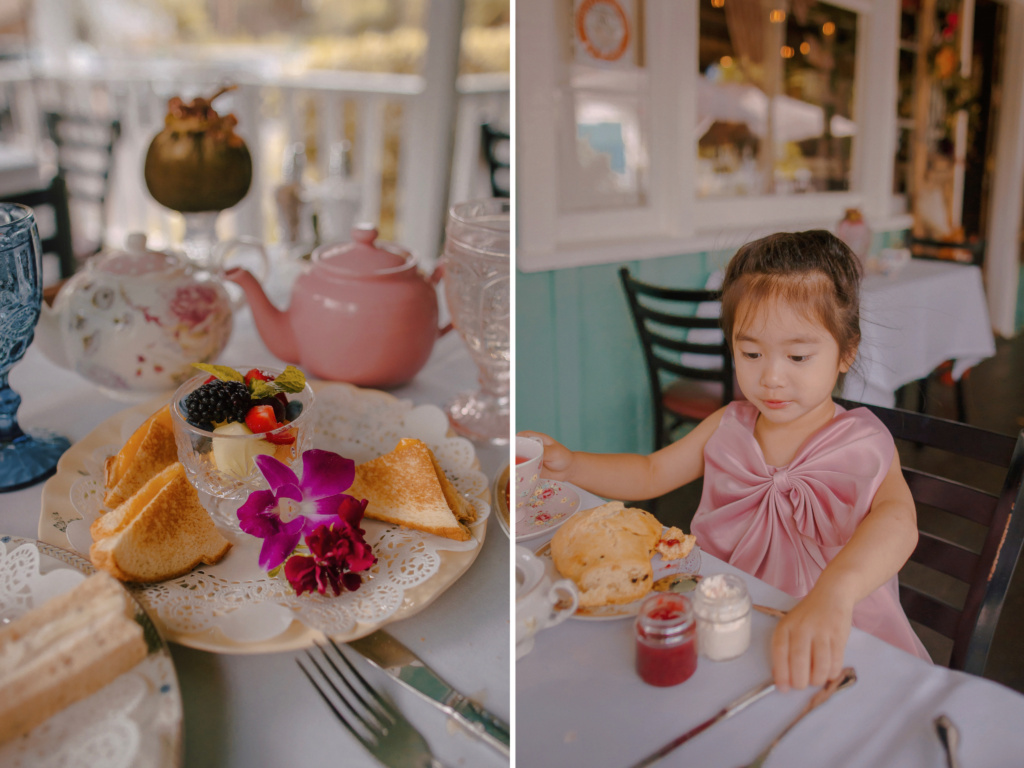 It's just whimsical to enjoy our afternoon tea in a historic cottage setting and lush garden landscape. Reservations are a must here.  The place is always full.
3. Take a stroll around the neighborhood
A walk around this neighborhood brings a sense of nostalgia. The area covered by the historic district is small.  Walking along the Los Rios Street can take 10 to 20 minutes.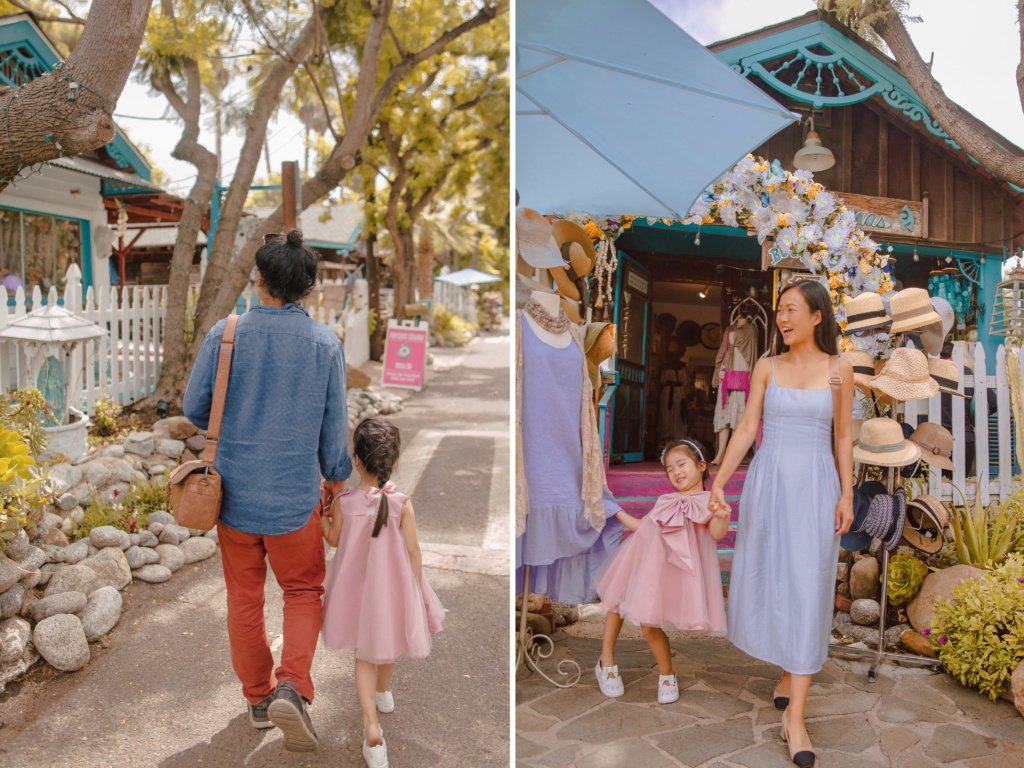 Strolling around the streets of Los Rios District gives you a laid-back feel. It's a slow-paced life just like how it was many years ago. You can see several trees and plants. Willow trees grow among eucalyptus and palm. Cactus and wildflowers grow beneath bushes of bougainvillea.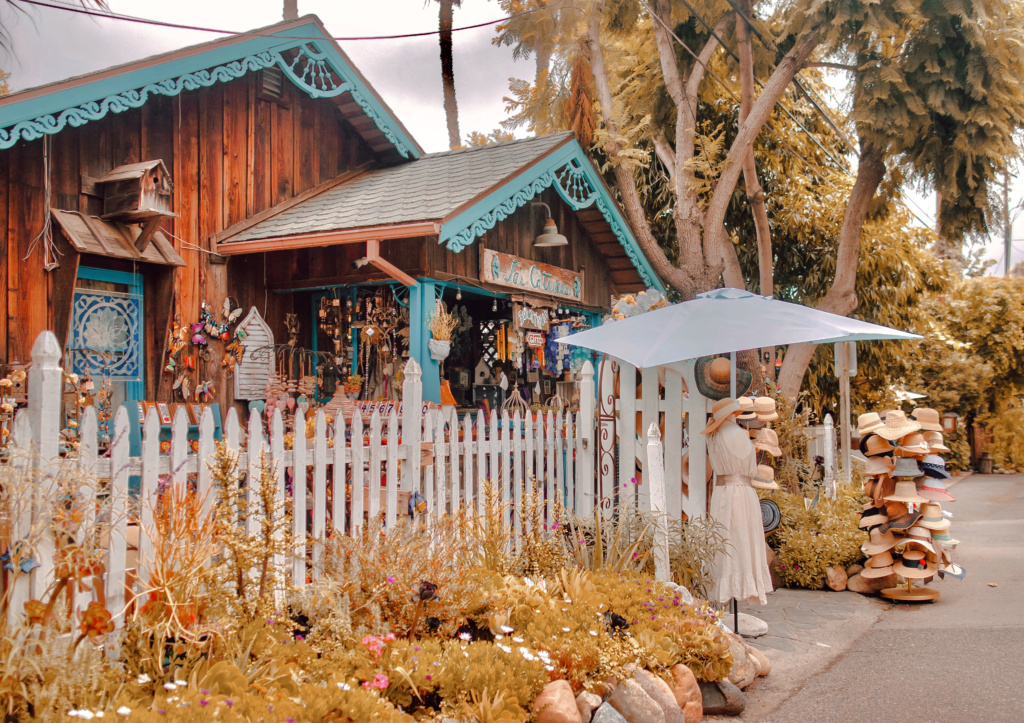 The houses are a mixture of adobe (the oldest several hundred years old) and "newer" homes from the late 1800s (Europeans). Charming and rustic are the words that come to mind. Many of these homes have been converted into restaurants and business, making this quaint neighborhood an ideal place to stroll and enjoy.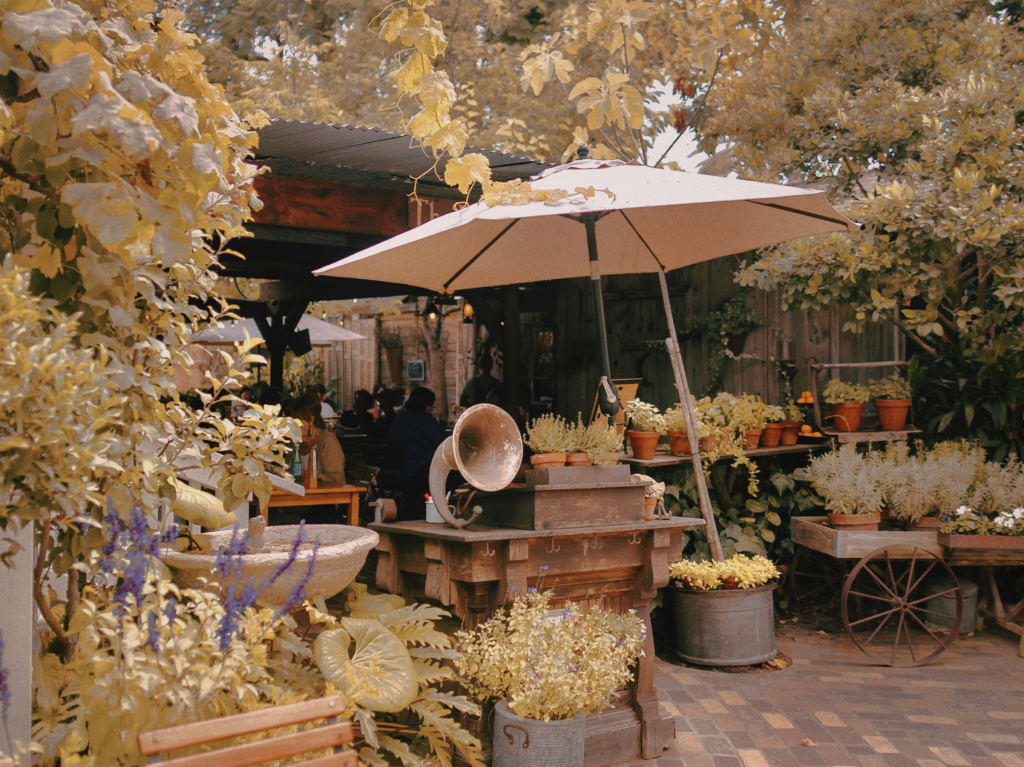 4. Shop at many antique stores and art shops
Los Rios District has shops that sell vintage pieces and different beautiful antiques. You never know what you will find in these shops, and it makes for a fantastic amount of exploration.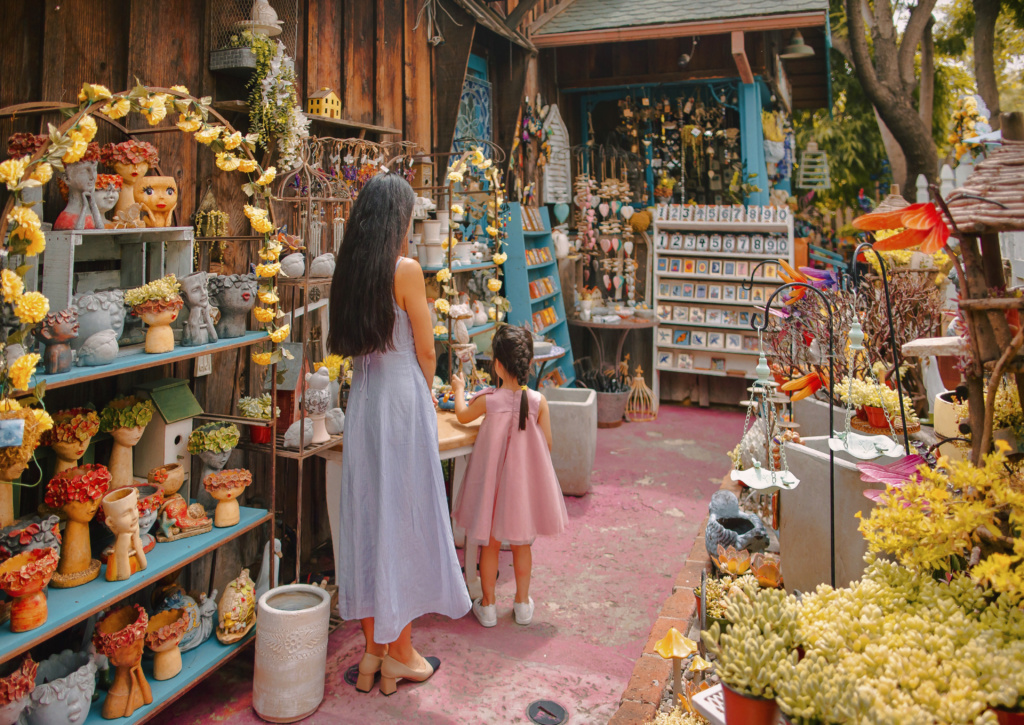 Las Catrinas is one of the most recognizable shops in the district with brown wood siding and turquoise trim. Besides patio decor, here you can find adorable clothes, hats, jewelry, bedroom decor, and toys for your kids.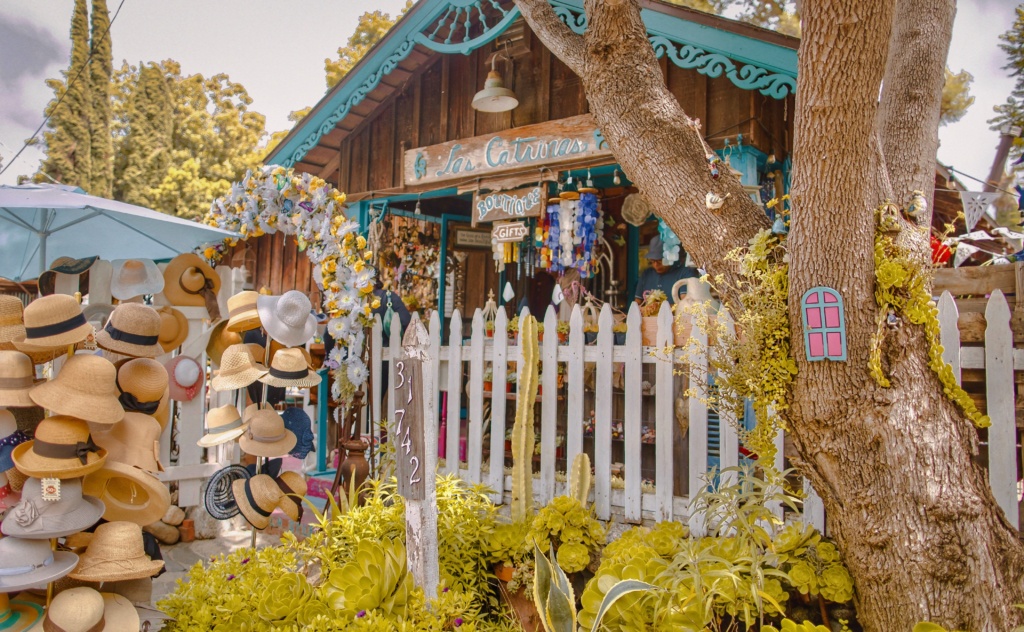 5. Have fun at the Los Rios Park
One of most recent additions to the historic Los Rios neighborhood is Los Rios Park. Taking inspiration from the pioneer spirit of the neighborhood, the playground feature dark wood with iron accents, real saddles to climb on, and historic photographs set into a garden wall. You'll really feel like you're in the Old West.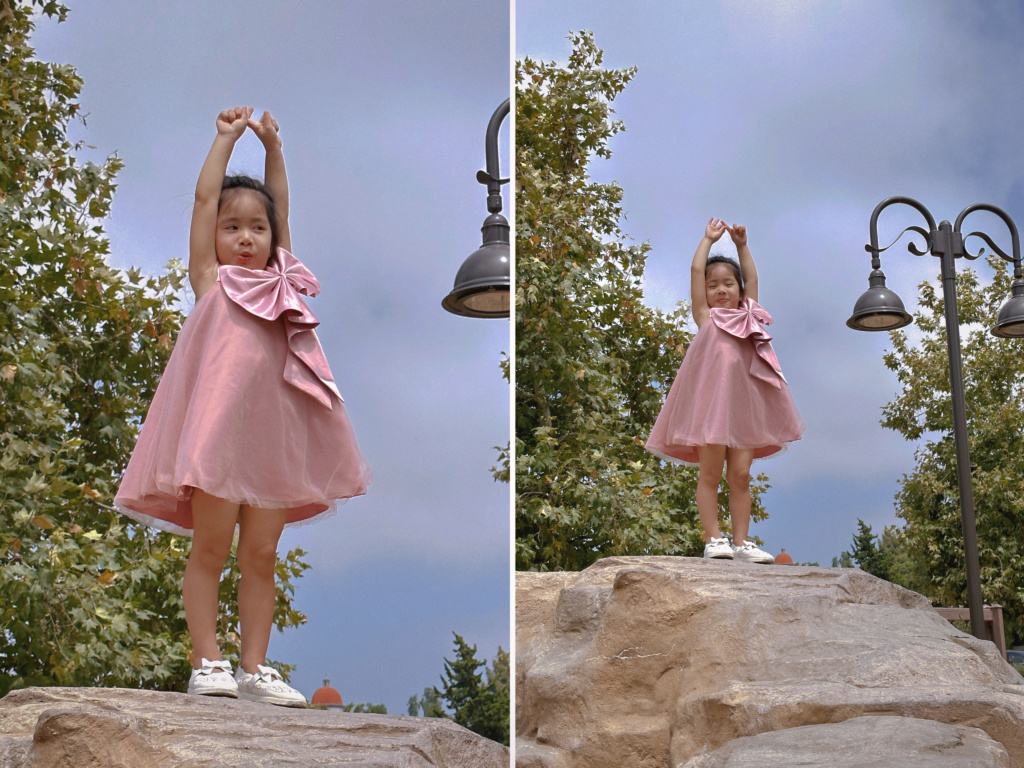 A large artificial boulder display is an extremely popular place for kids to hone their climbing skills while grape vine trellises shade picnic tables seem to be the spot that the parents tend to gravitate towards.
Final Words
Los Rios District truly tells a lot about history. You'll feel like you've traveled back in time to celebrate life in the past lane. It's a charming place with many activities for kids and teaches us how one important neighborhood evolved through the decades. All in all, this is an excellent area for an adventure, one that has everything for everyone in your family.
SAVE THIS POST FOR LATER