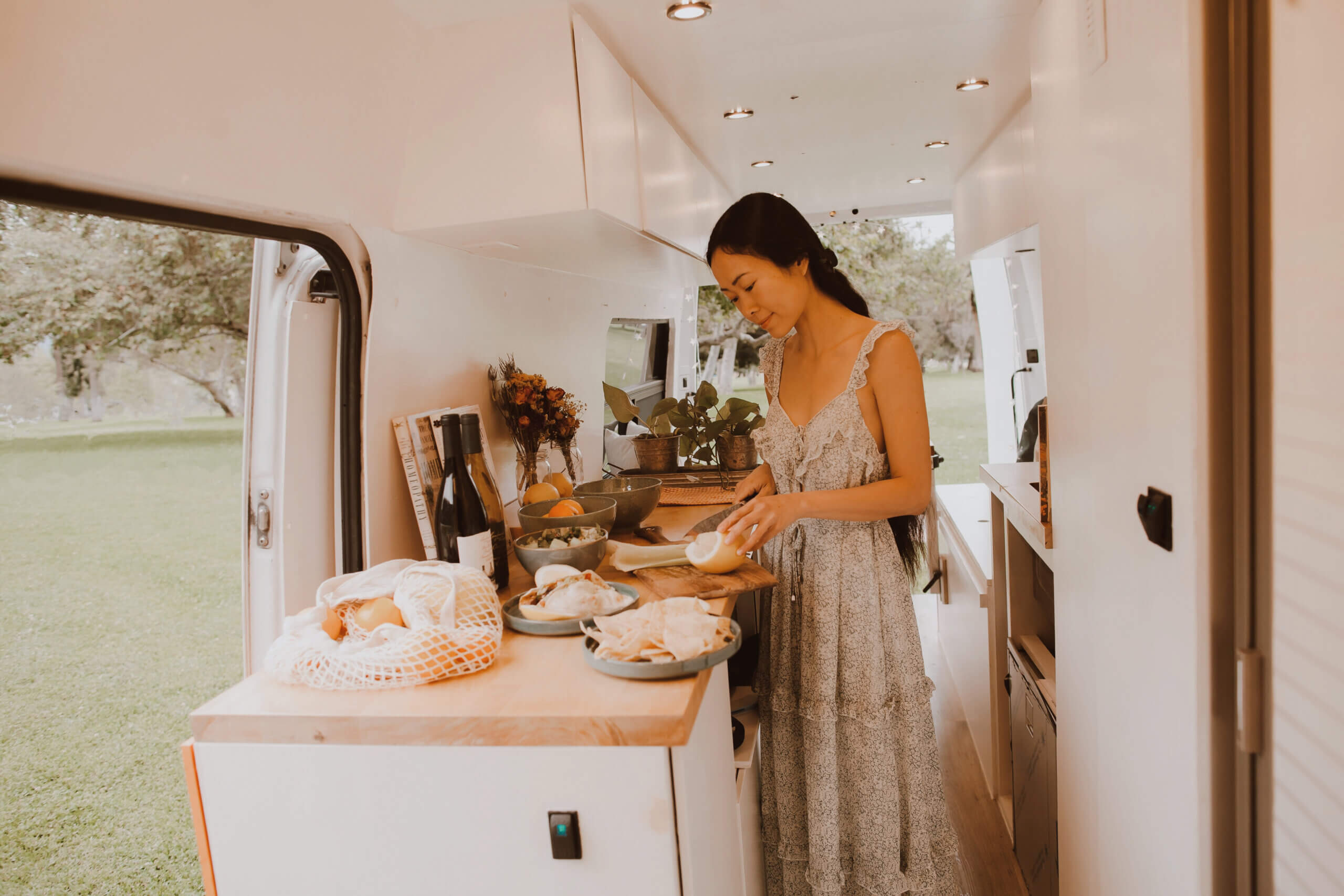 Dinnerware for Van Life: Luna Nesting Dinnerware Set by Lenox
Van life forces us to be minimalists whether we like it or not. We know that on our quest to downsize our life and cram it into a vehicle, we need to forget about the full-size versions of things in favor of compact replacements. Cooking for our family is an important part of living in a van full time. We want our meals prepping process to be convenient and still stylish no matter where we are. And Lenox Luna fits right into our tiny home lifestyle. Compact, convenient and decisively chic, Luna blends in where it's needed and stands out when we want it to!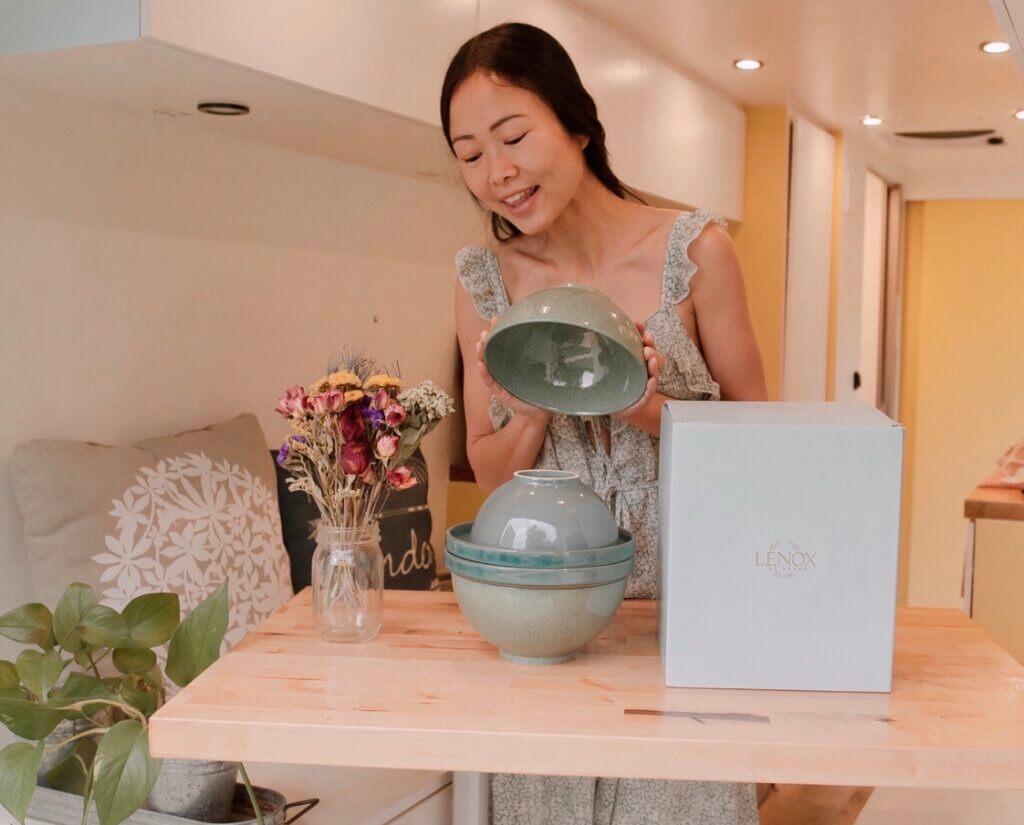 The Luna Collection is an all-in-one nesting set which is the pioneer in establishing the culture of adventurous dining. It comes with two plates and six bowls of varying sizes that fit together into an egg shape, like those Russian nesting dolls.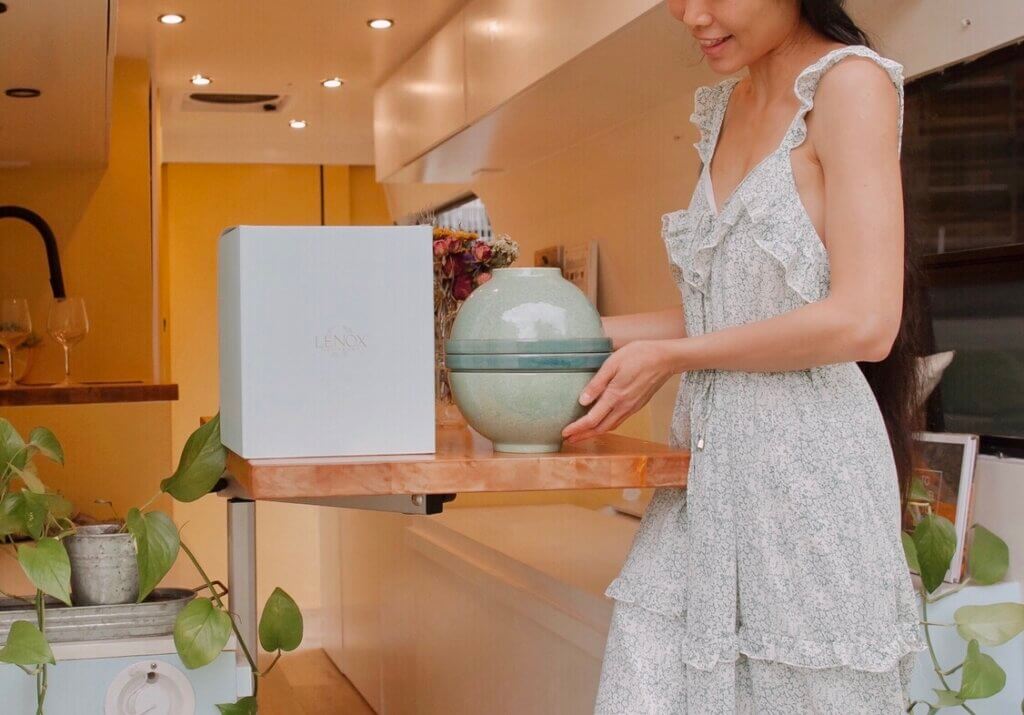 Take it apart piece by piece to reveal the stylish dinnerware set. Put it all back together and it becomes a compact centerpiece for your table. One key thing for van life is versatility; if you can get everything collapsible or made to fit into one another, it's then very possible to create a minimalist modern-looking kitchen in your tiny home. And Luna is exactly what we are looking for. I love that I can leave Luna out on the countertop and leave our cabinet space for other things.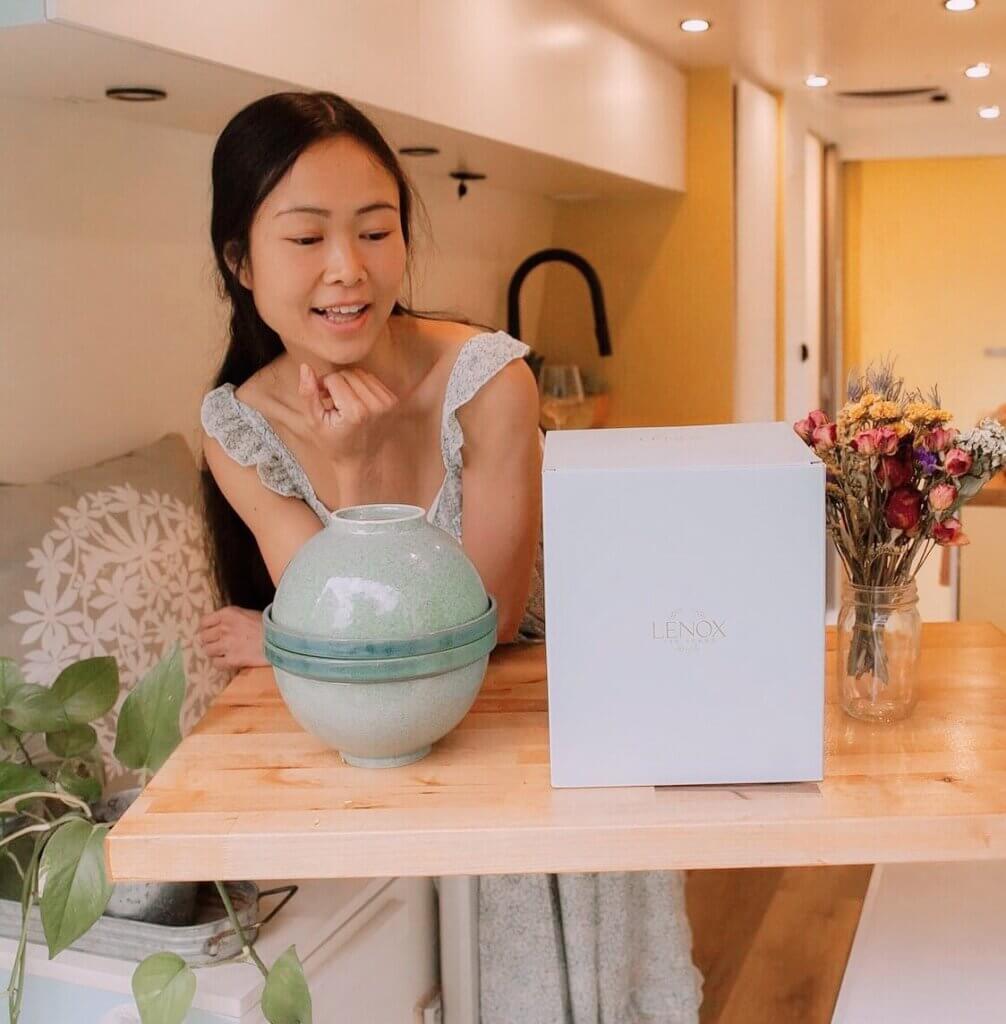 The best part is the versatility we mentioned, but the second best part is durability. Luna is sturdy enough to withstand all the bumps, breaks and stops that this tiny home on wheels hits. I accidentally dropped the bowl on the floor and it is intact. That's my kind of dinnerware for rough van life.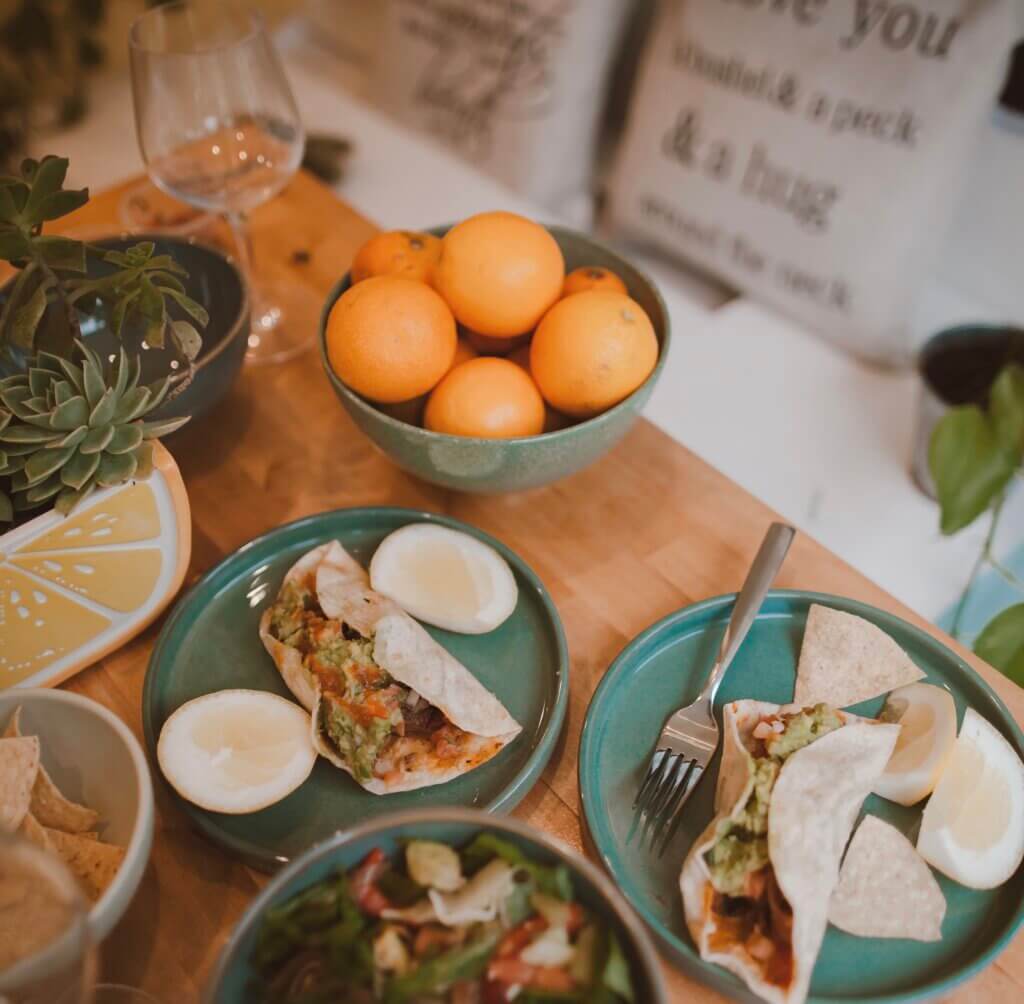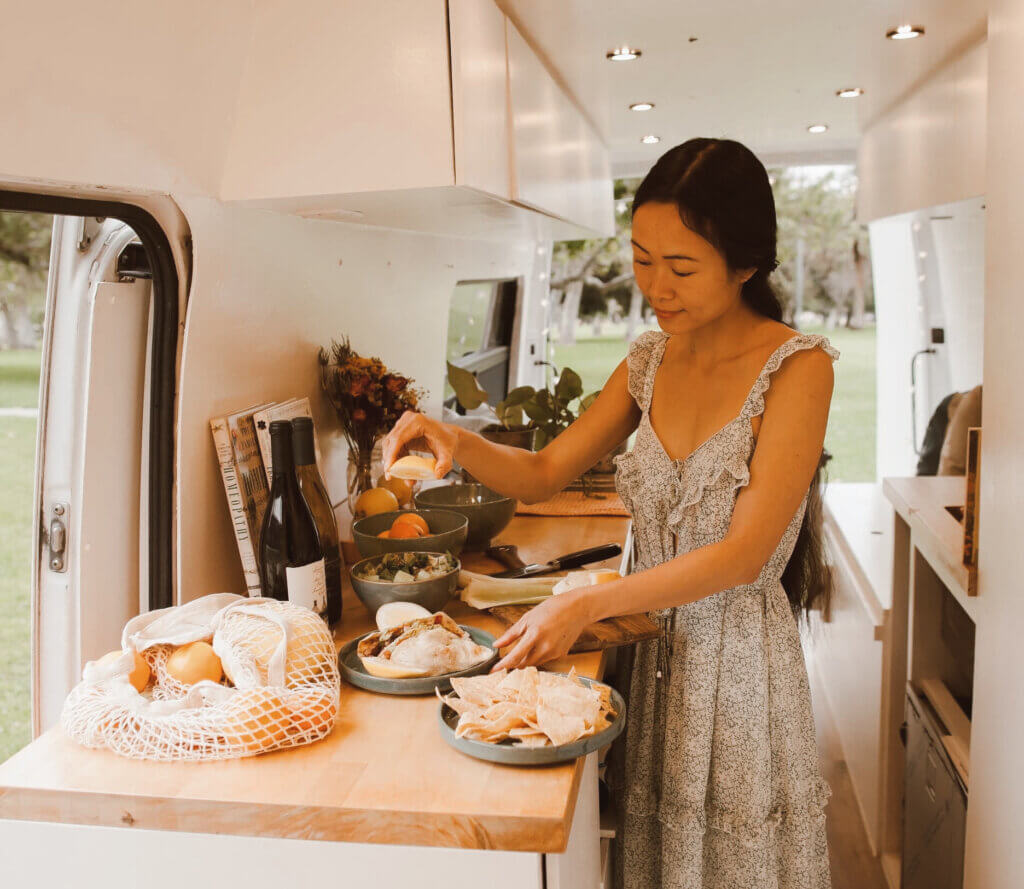 Luna works for any meal we're eating. It's made for everyone; whether it's dinner-for-two to Saturday night gatherings with friends. It's great for entertaining friends too (taco night!!!) since there are enough pieces for an entire spread, yet they fit together into a compact egg shape that can be easily stored.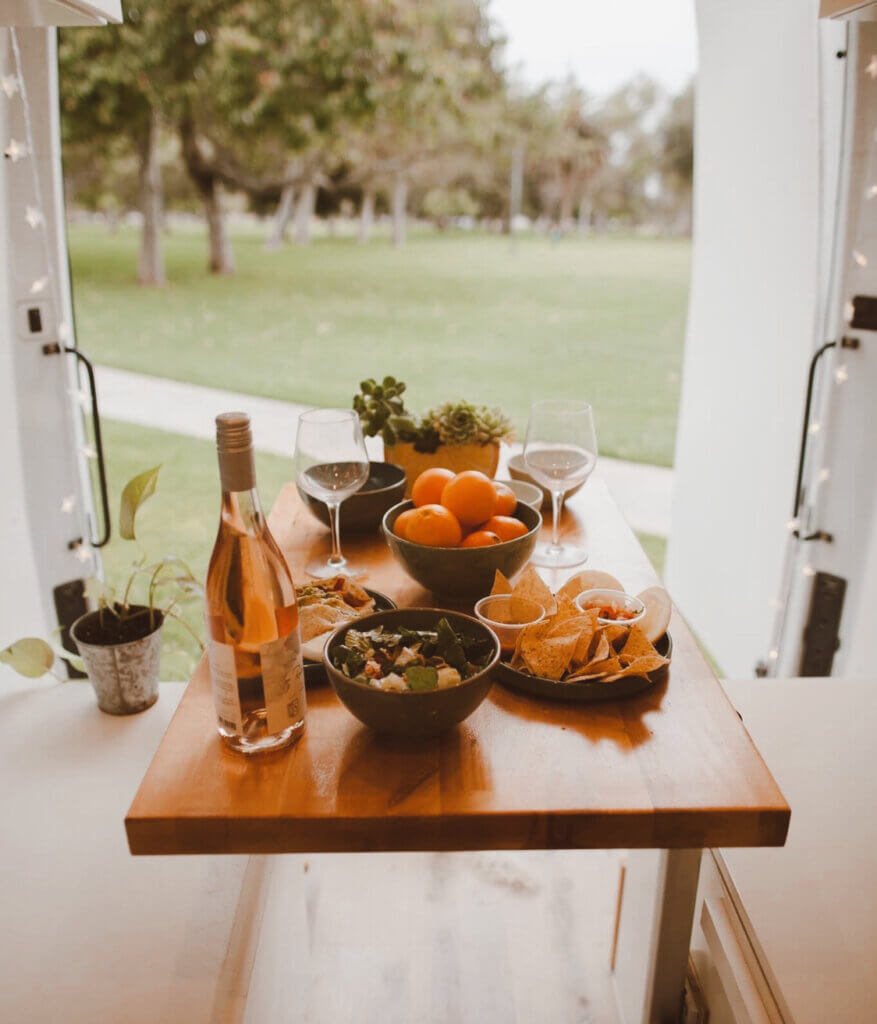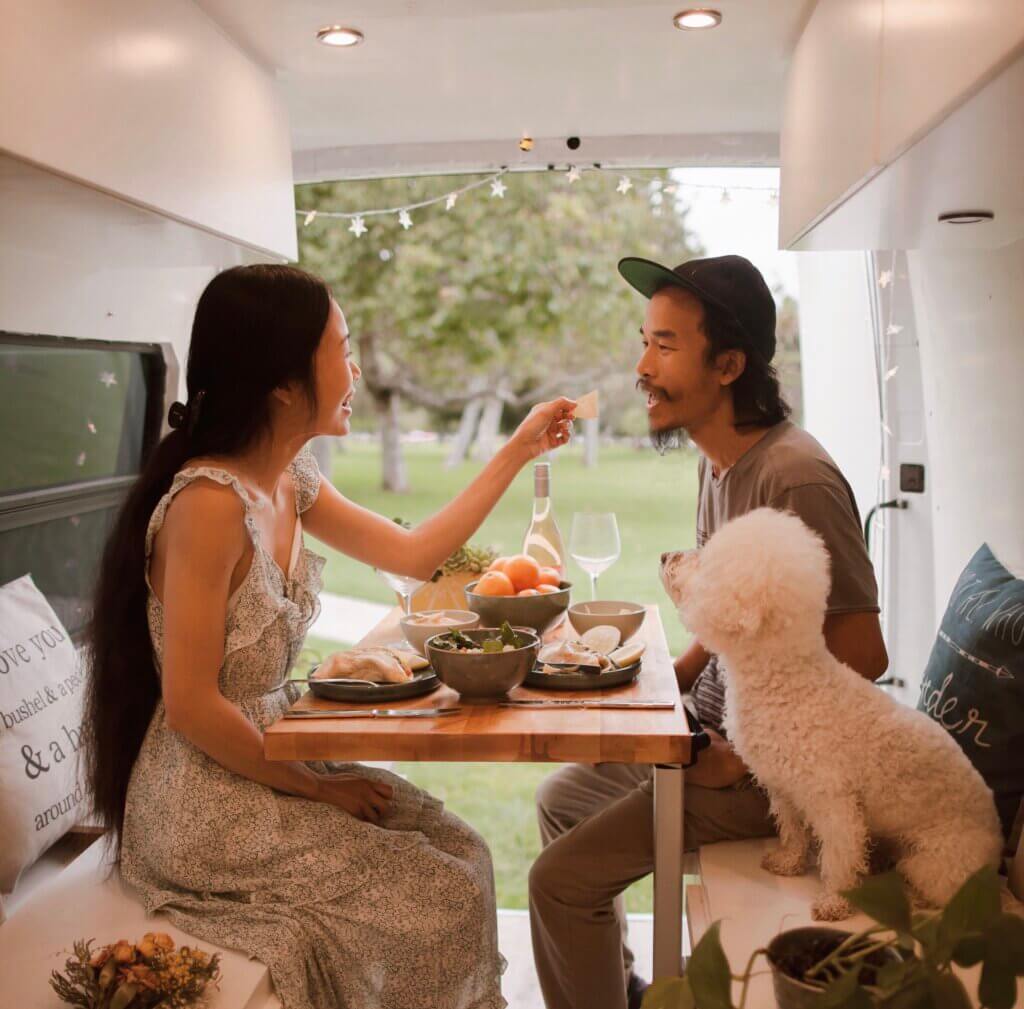 It also comes in three colorways: a gorgeous speckled sage with dark teal plates, a deep indigo blue with brown-rimmed navy plates, and a soft, creamy white with coordinating charcoal plates. I chose dark teal as this color goes so well with my van's baby-blue painted cabinets.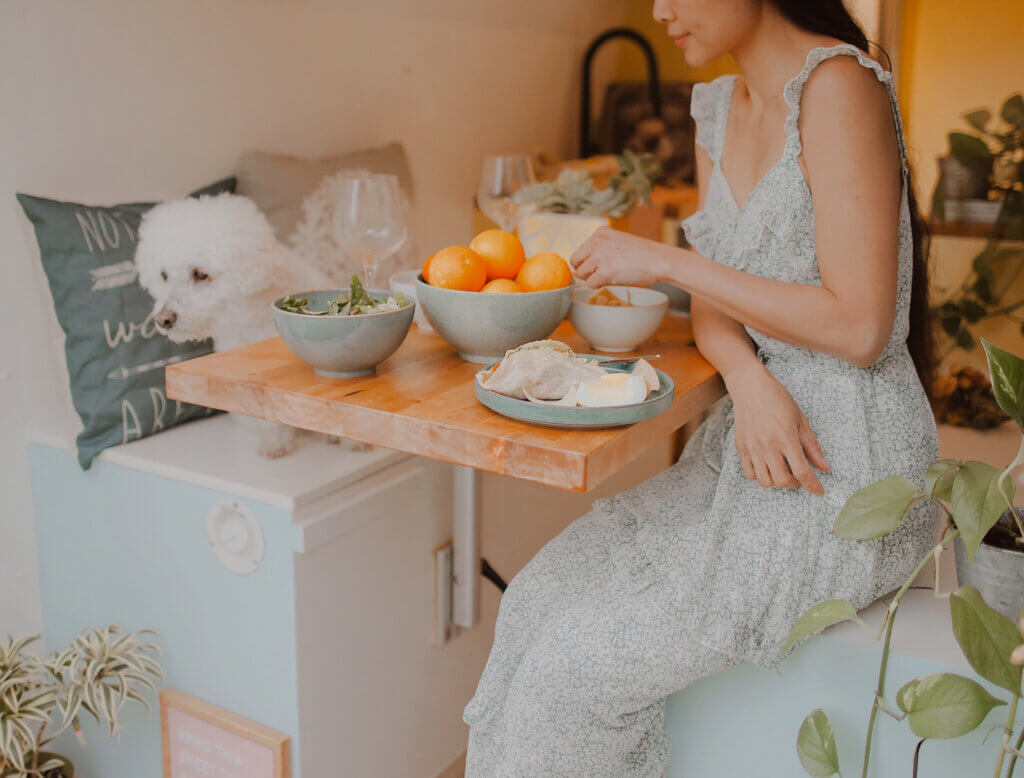 Luna is accommodating for the fact that more and more younger families are living in smaller spaces and don't really have the space for large sets. Gone are the days of an old-looking 16-piece dining set. Lenox knows what we're all really looking for is flexibility, portability, durability, quality and, above all, good design. That's why Luna was designed and tailor-made for the Instagram age.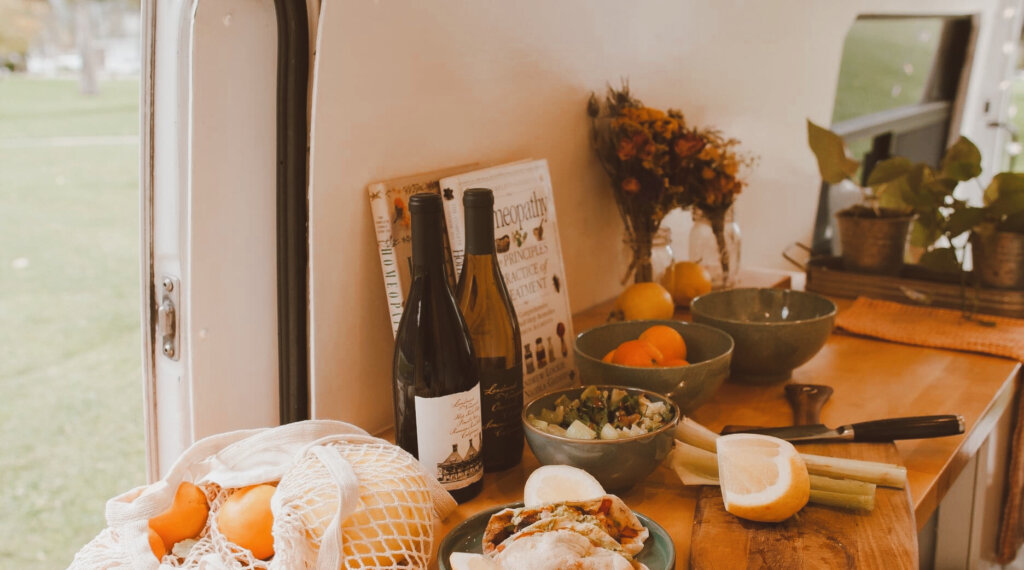 ***Thank you to Lenox for kindly sponsoring this post. All opinions are 100% honest & completely my own.