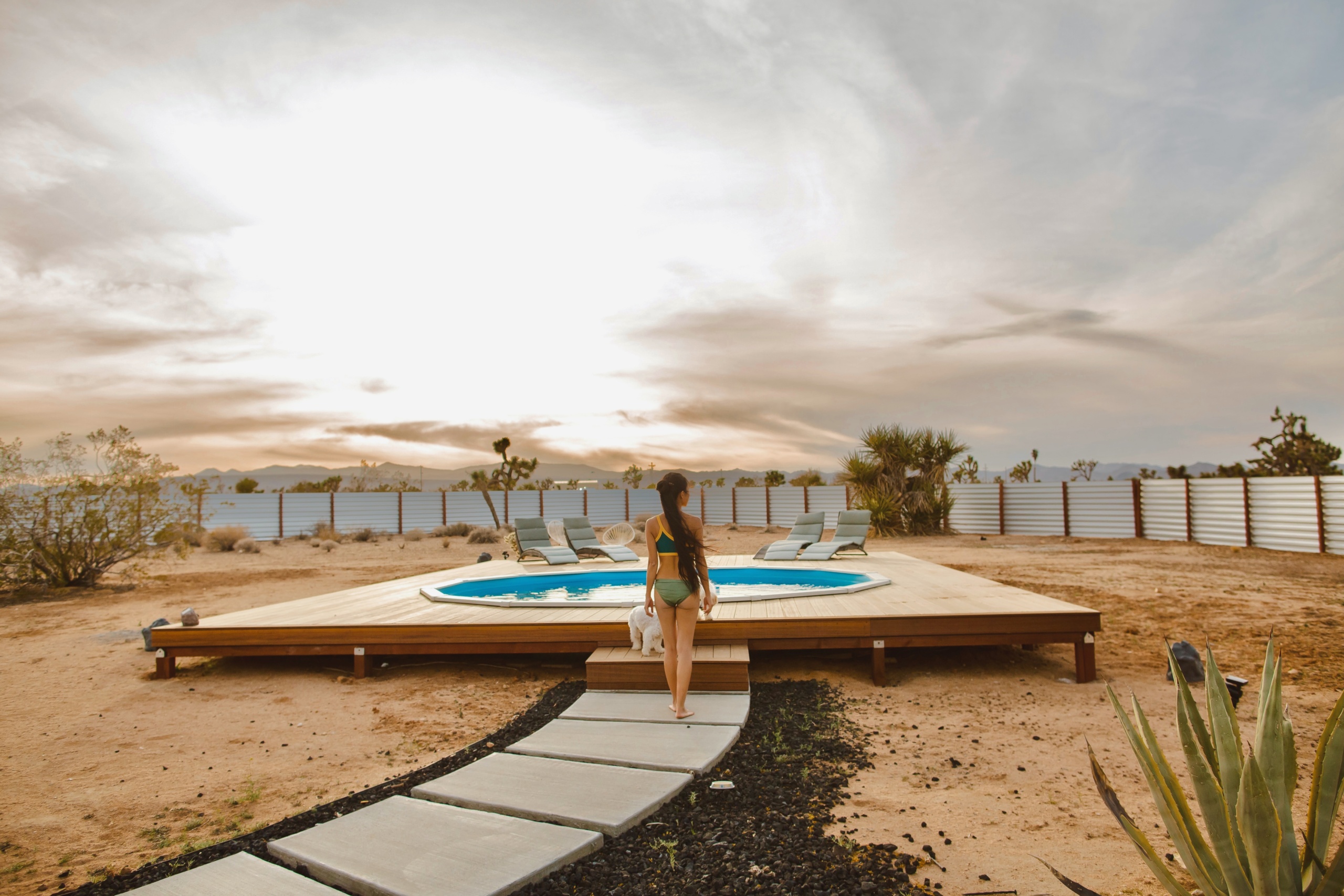 Review of Casa Fauda: Joshua Tree Airbnb
Joshua Tree is full of wonder with its rugged boulders, quirky Joshua Trees, and starry nights. It's a truly one of the most unique places to stay in California! There are endless options for accommodations, too. Artists, architects, and the design-enthusiasts are creating an array of stylish homes. Whether it's strange architecture, bizarrely cool amenities, or a gorgeous piece of property, people have seriously upped their game when it comes to providing one-of-a-kind getaways to locals and travelers alike. If there is one Airbnb that ticks off all the boxes, it is the Joshua Tree Casa Fauda!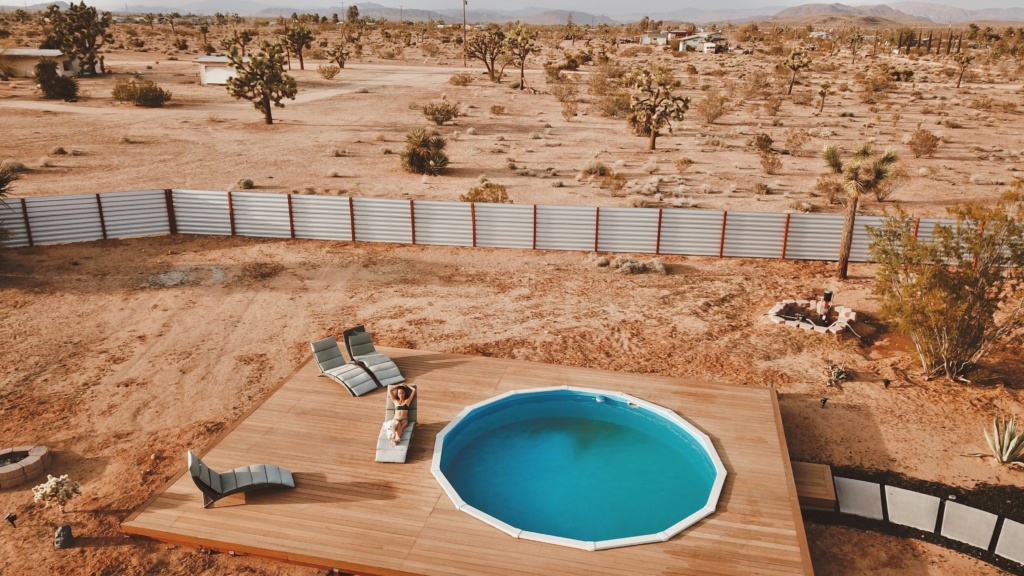 If you are in search of an experience that reflects the breathtaking natural surroundings in Joshua Tree, look no further than Casa Fauda. You'll feel completely secluded on four acres of desert with 360-degree sweeping mountain and desert views.
We love that the house is located off the beaten path, on a quiet dirt road far enough away from the nearest neighbors. The secure surrounding gate made us feel like we were in our own little piece of paradise. It is ideal in that it feels isolated and secluded, but everything is close by for whatever we need (only 15 mins to cafes, bars, restaurants & groceries,…), allowing us to experience the desert at its best.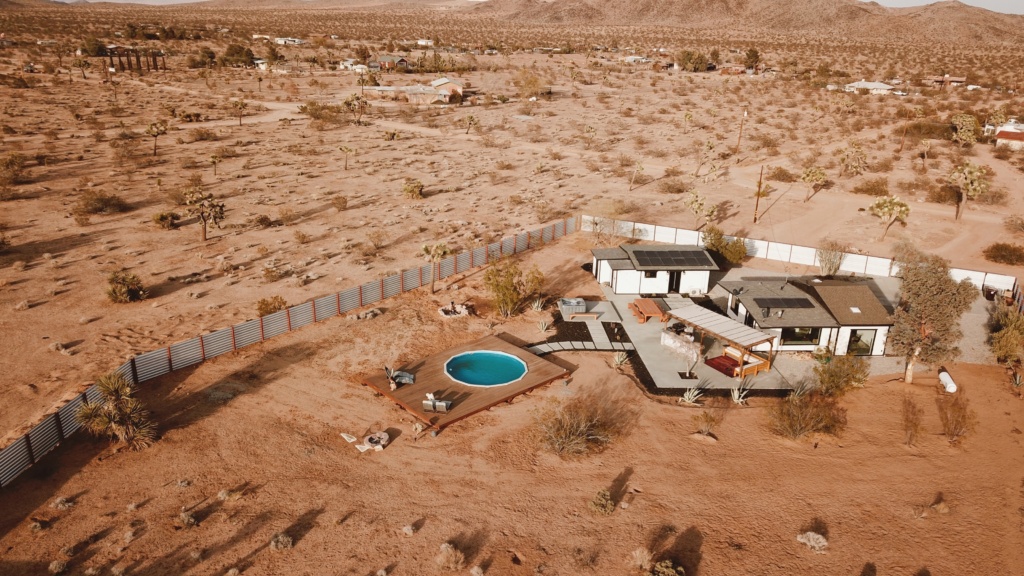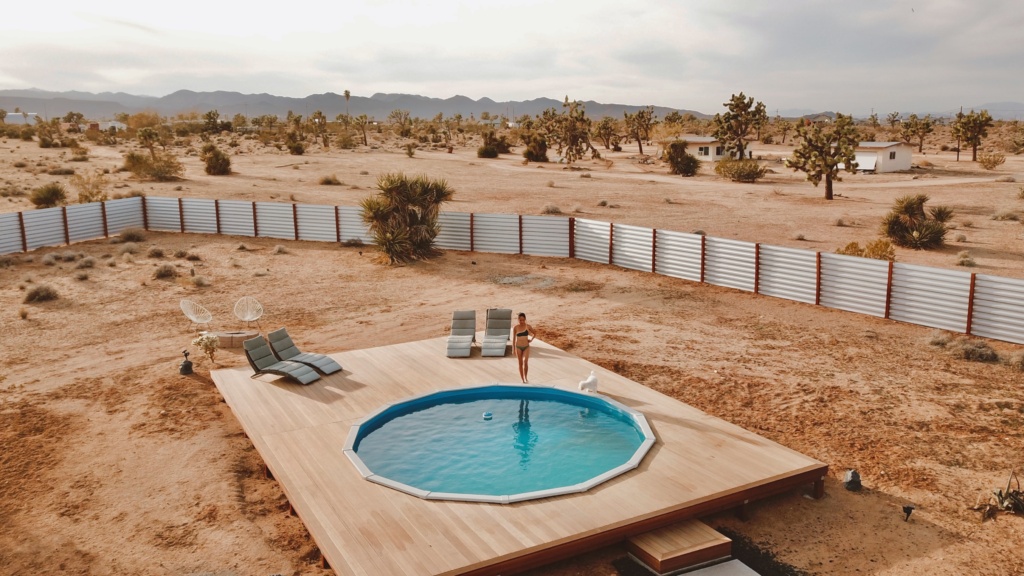 One of our favorite features of this Airbnb is the multiple outdoor spaces for lounging, sunbathing, and dining. The design compliments the barren landscape around you; the vibes is tranquil and modern.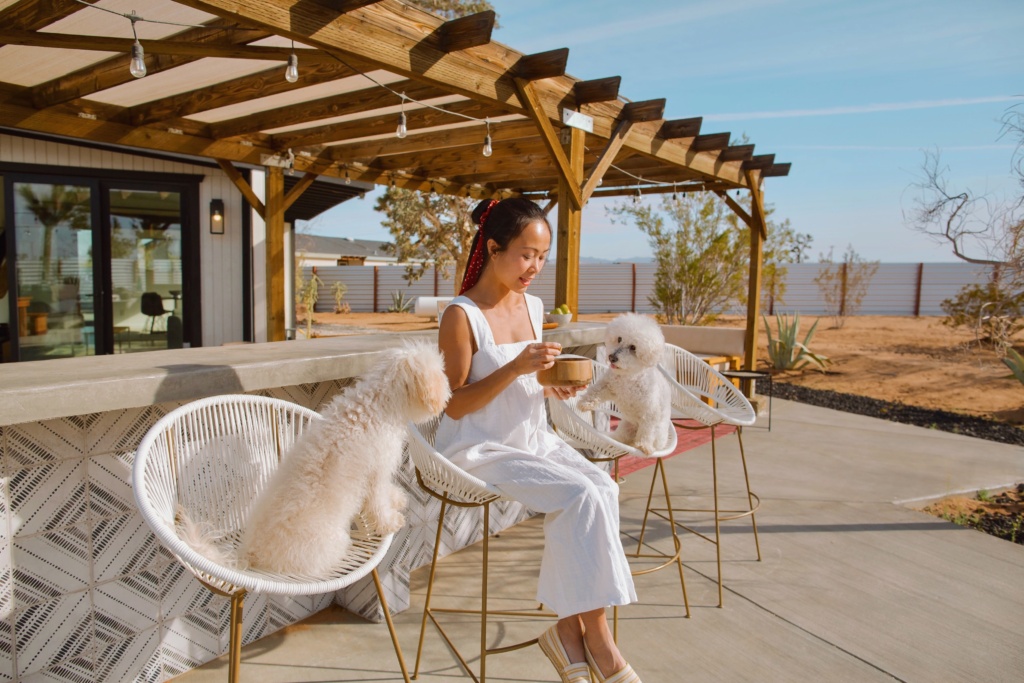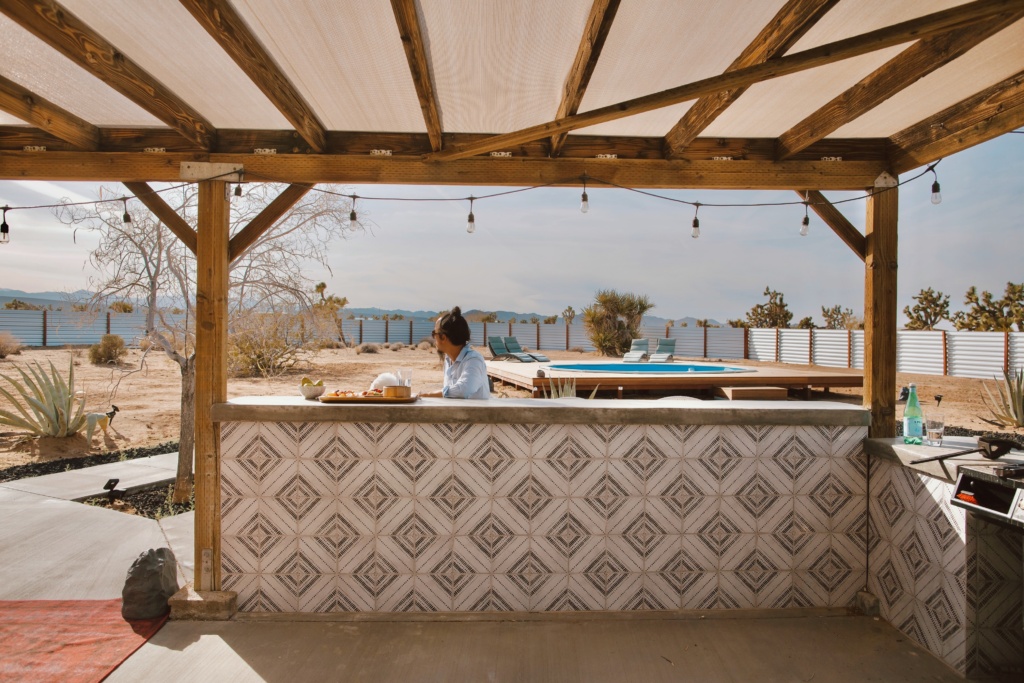 The outdoor hot tub is such a whimsical addition. Can't you picture yourself soaking in the outdoor hot tub here with a cold beer in your hand watching the sunset over hundreds of Joshua Trees and desert plants? It will be so hard to leave this stunning desert hot tub once you check-in!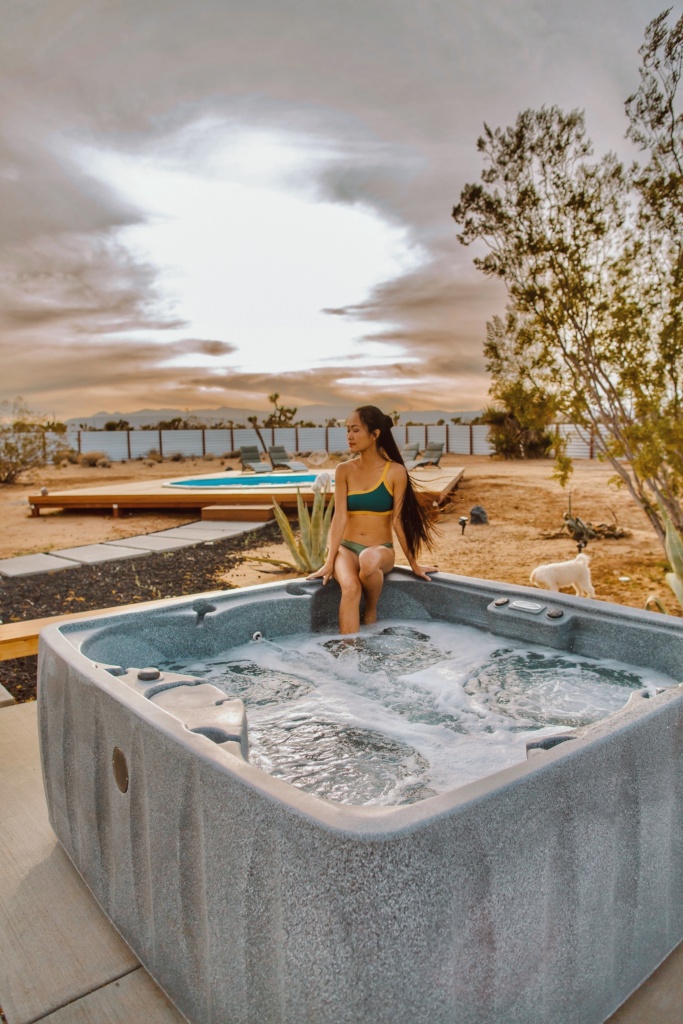 The most notable feature is the simple and modern outdoor swimming pool on the massive wooden deck with many comfortable lounging chairs for you to relax and sunbathe. Who needs a luxury hotel when you can have this contemporary oasis all to yourself?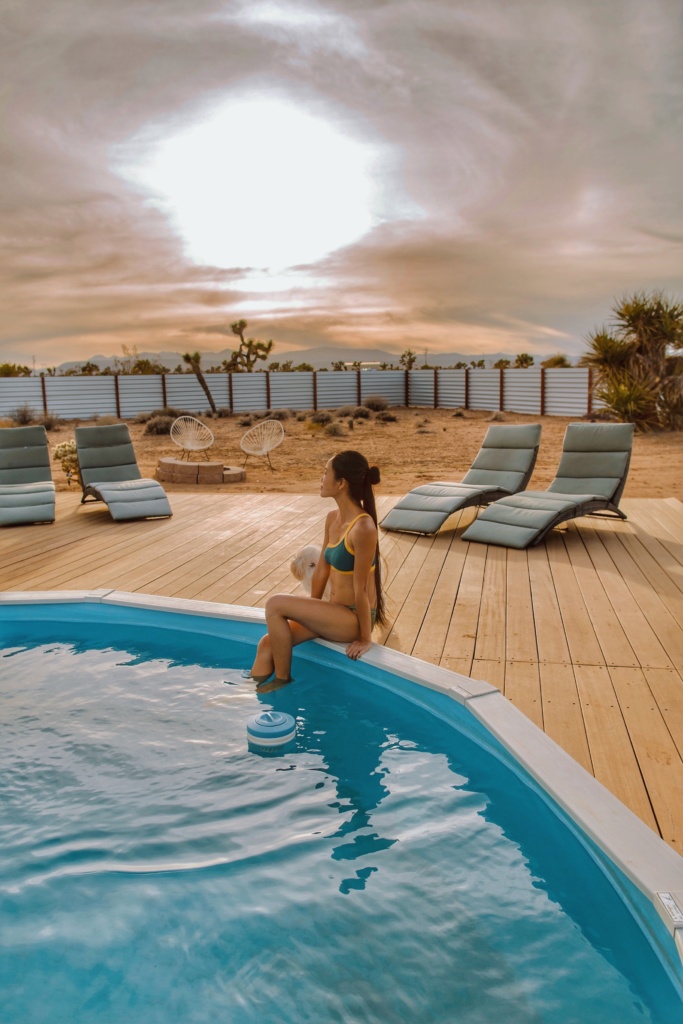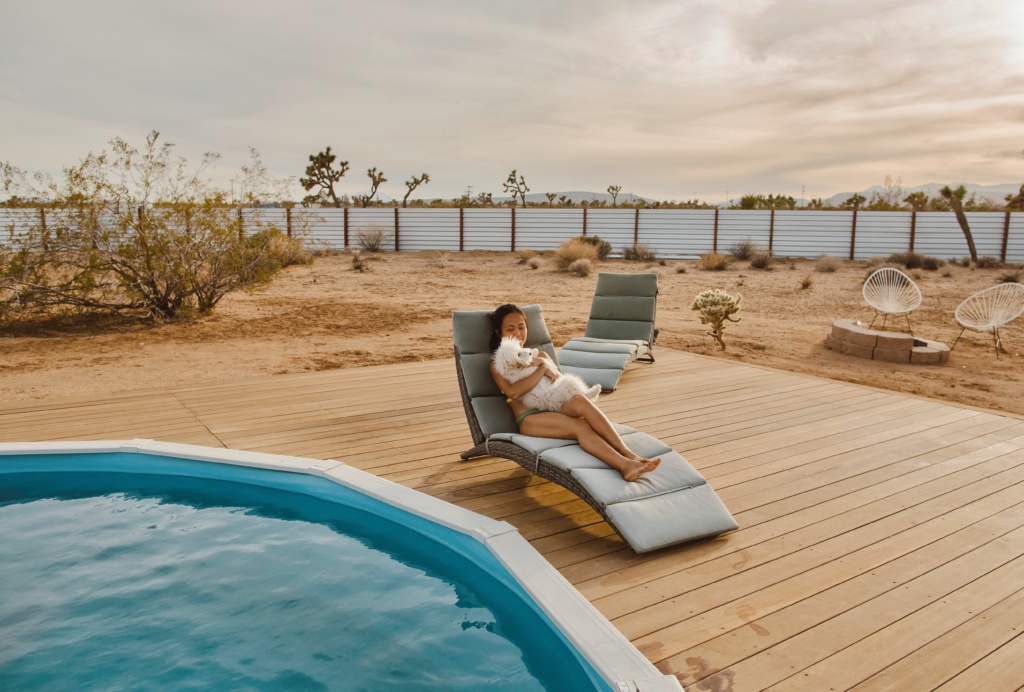 When you are not cooling down from the desert heat, you can relax in the shaded patio. Offering cozy outdoor couches, infinite skies and mountains, it's our favorite spot to enjoy a coffee with the sunrise or a chilled wine with the sunset.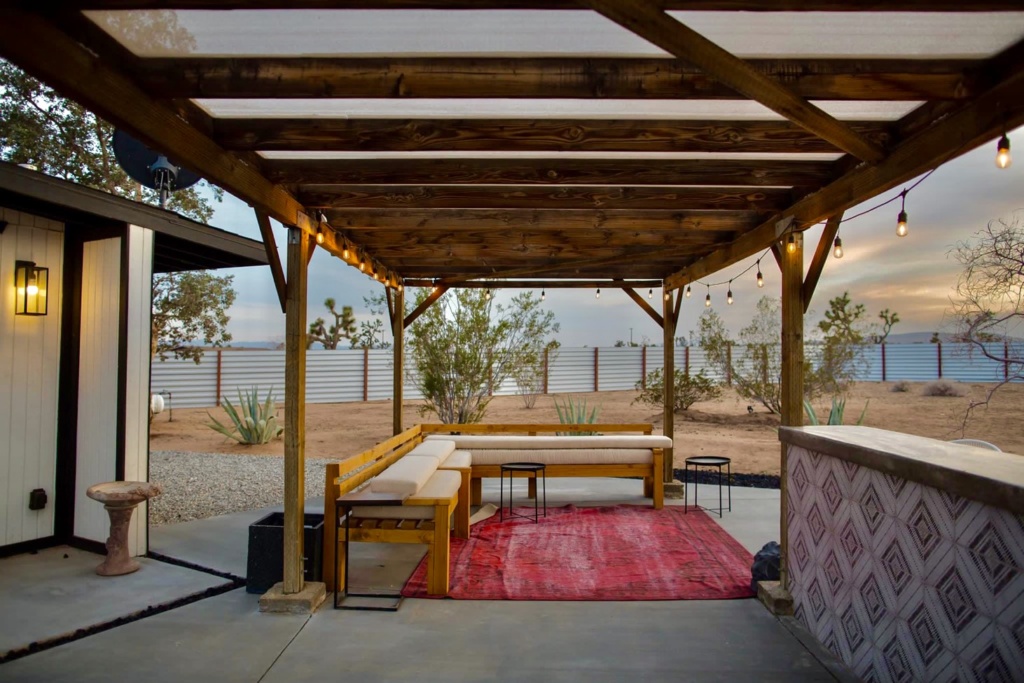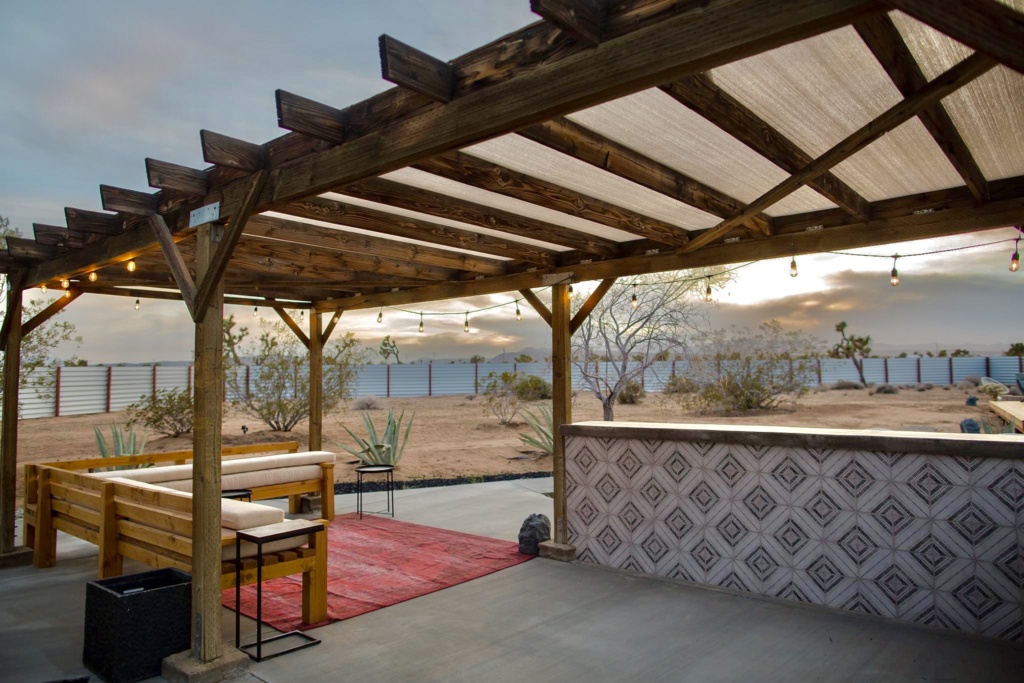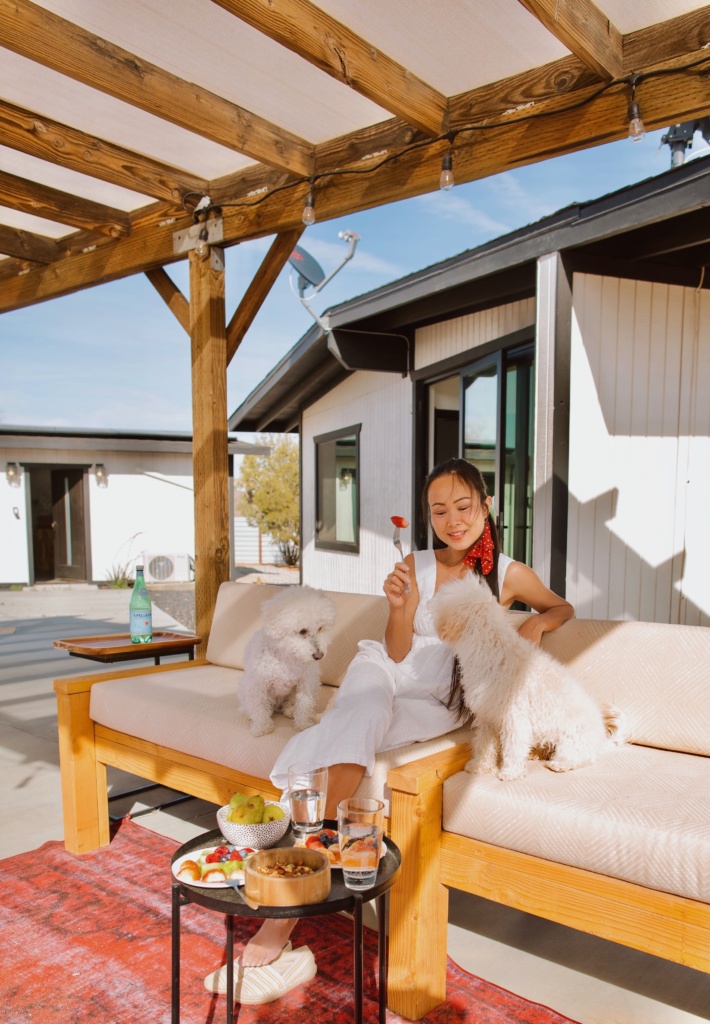 We loved dining on the outdoor table and turning on the string lights each night and looking at the densely starred sky. The multiple outdoor spaces were wonderful. This Airbnb isn't just about comfort, it is also about luxury, relaxation, and a complete reconnection with your family or group of friends!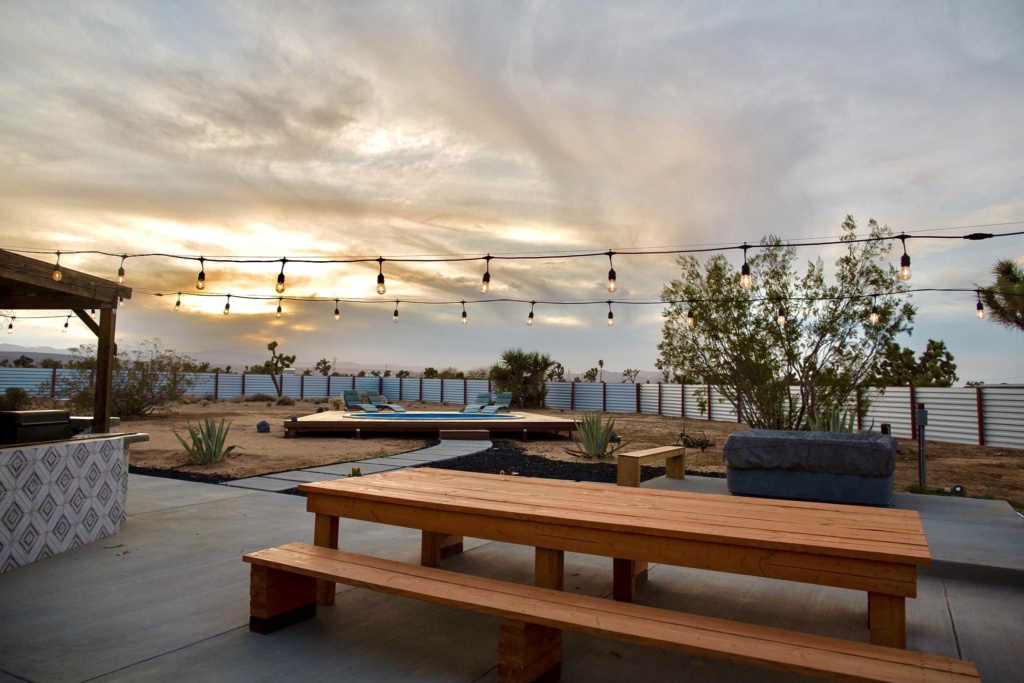 Entering the home, the first thing that caught our eyes is the stylish, sophisticated interior and the view of the surrounding desert and mountain!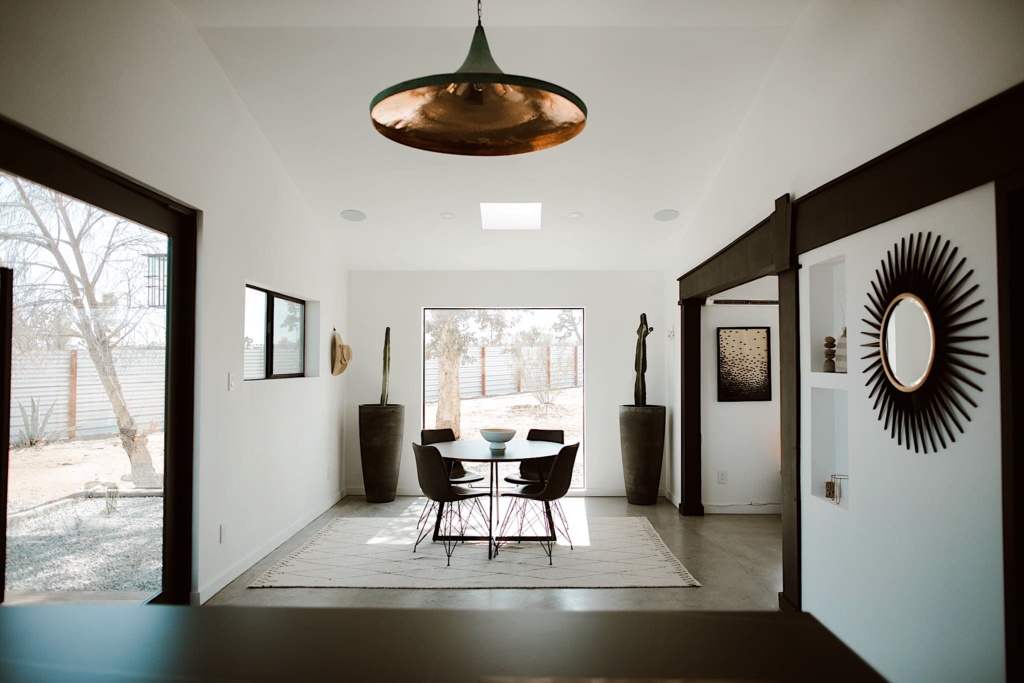 This architectural gem is both a piece of art and a tranquil retreat in the desert. Casa Fauda is thoughtfully designed in shades of white and black. The decor is minimal yet comfortable, with every amenity and detail kept in mind.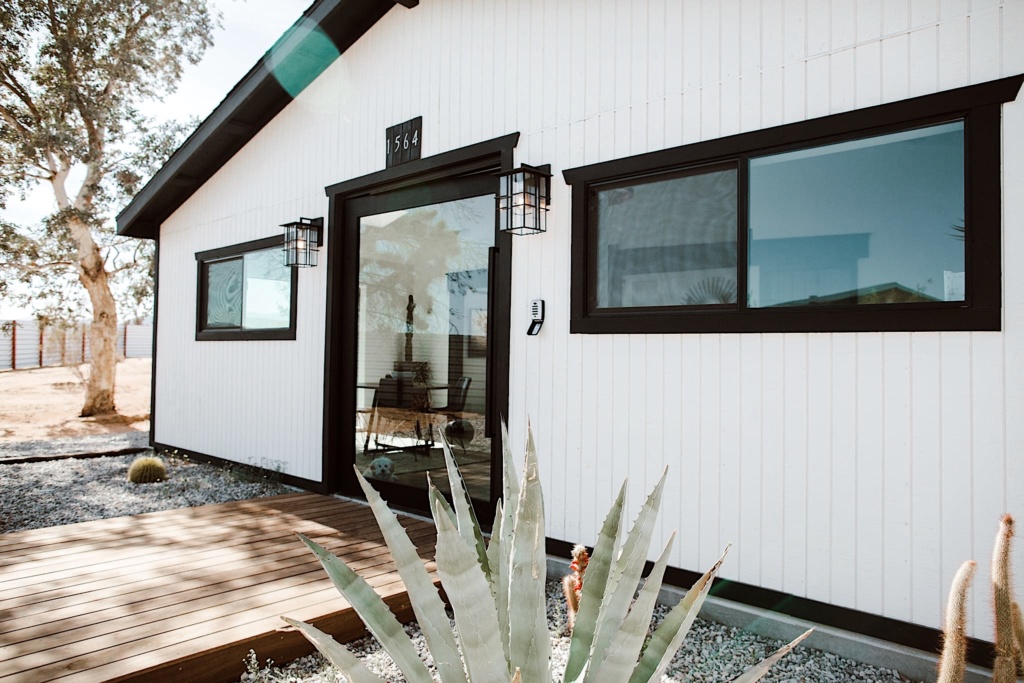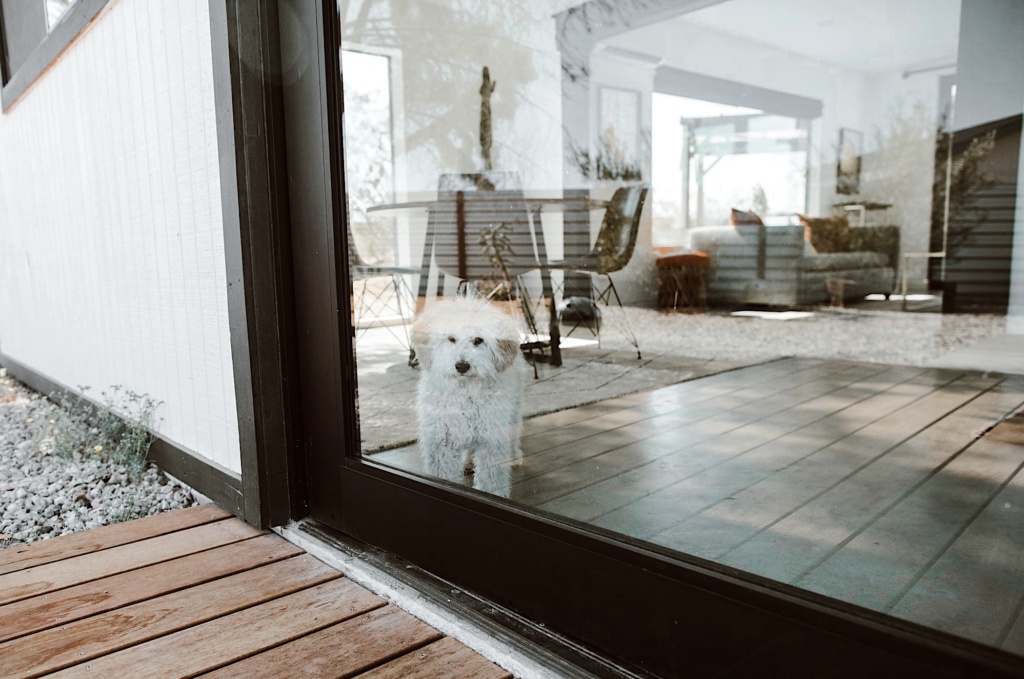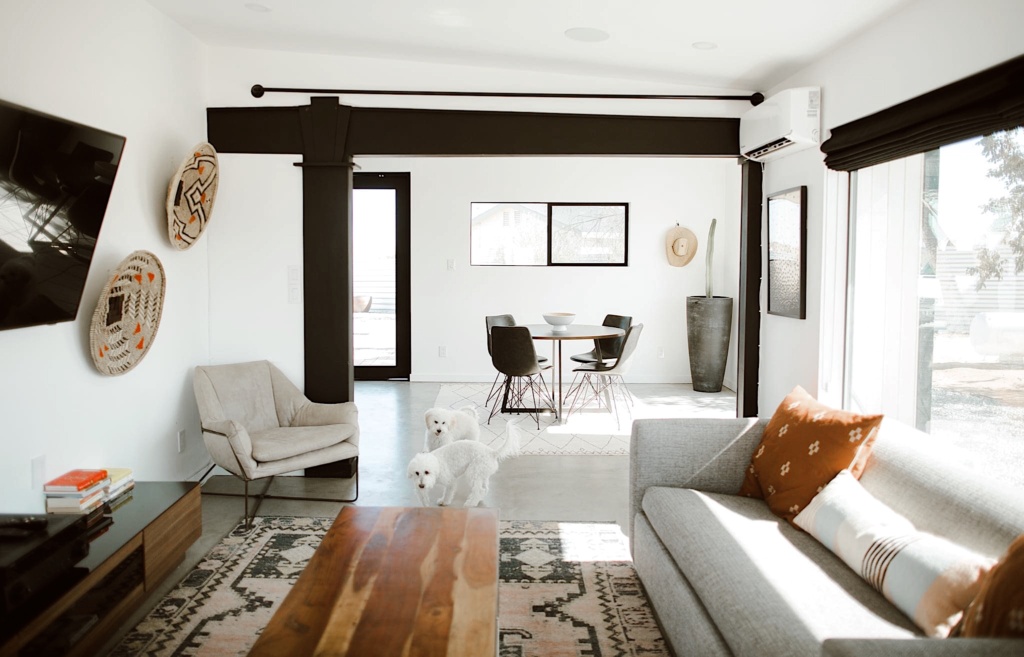 Casa Fauda features a spacious kitchen for gourmet cooking, open layout living and dining area!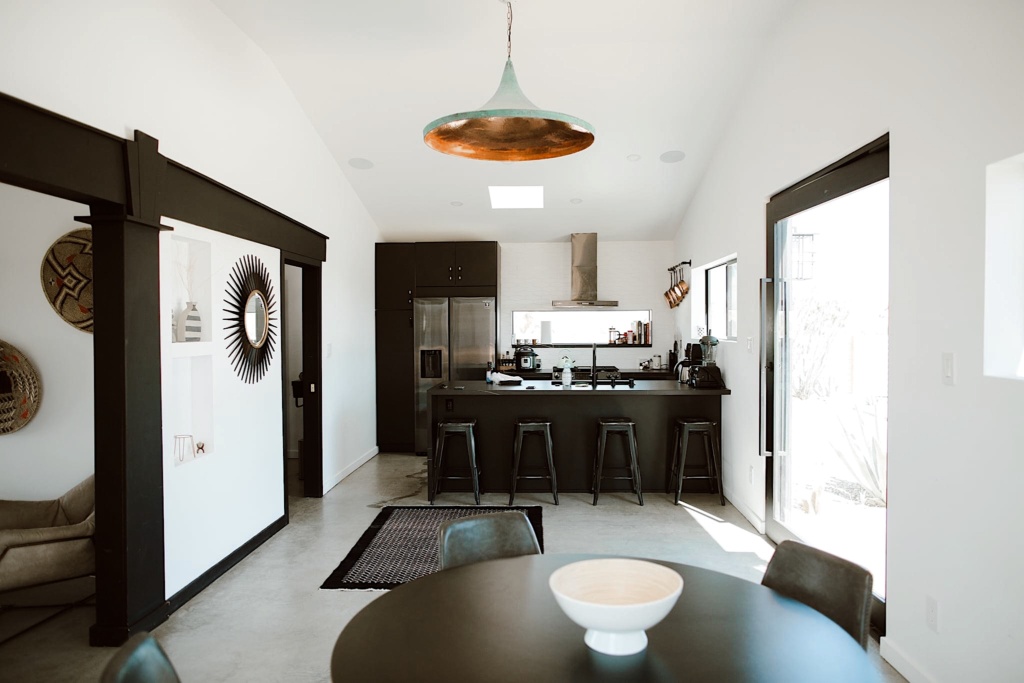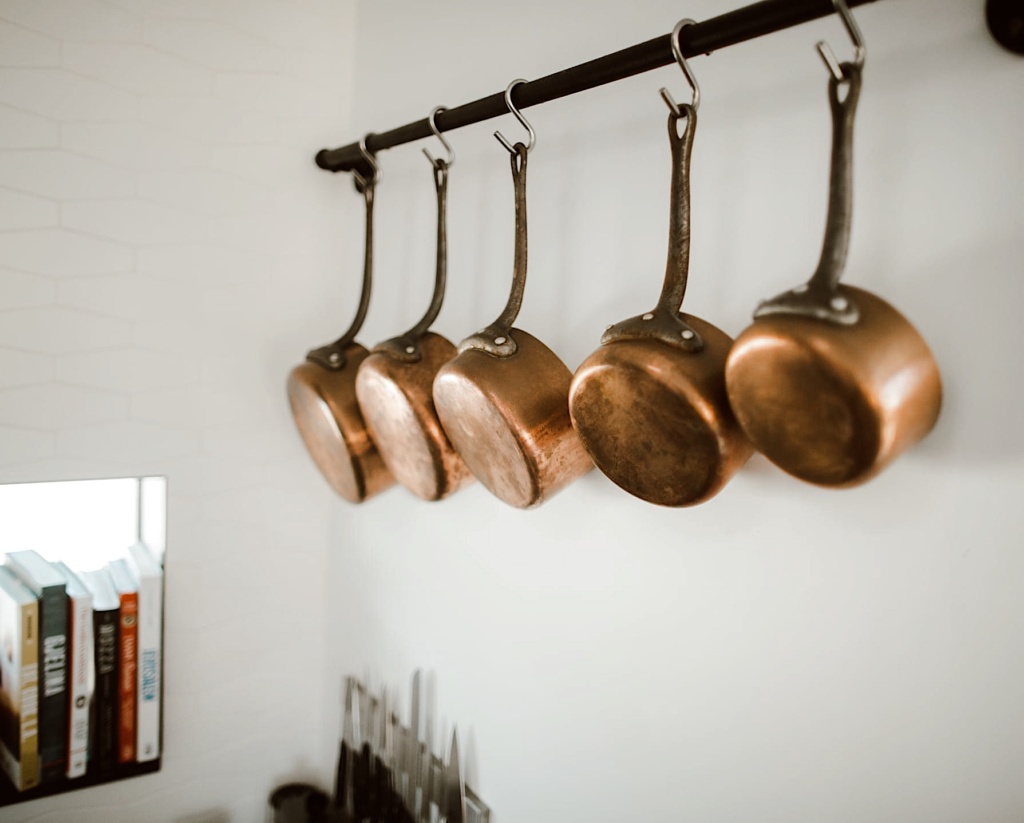 The open floor plan is so great for cooking and relaxing. There are windows throughout the house to let in natural light and desert views.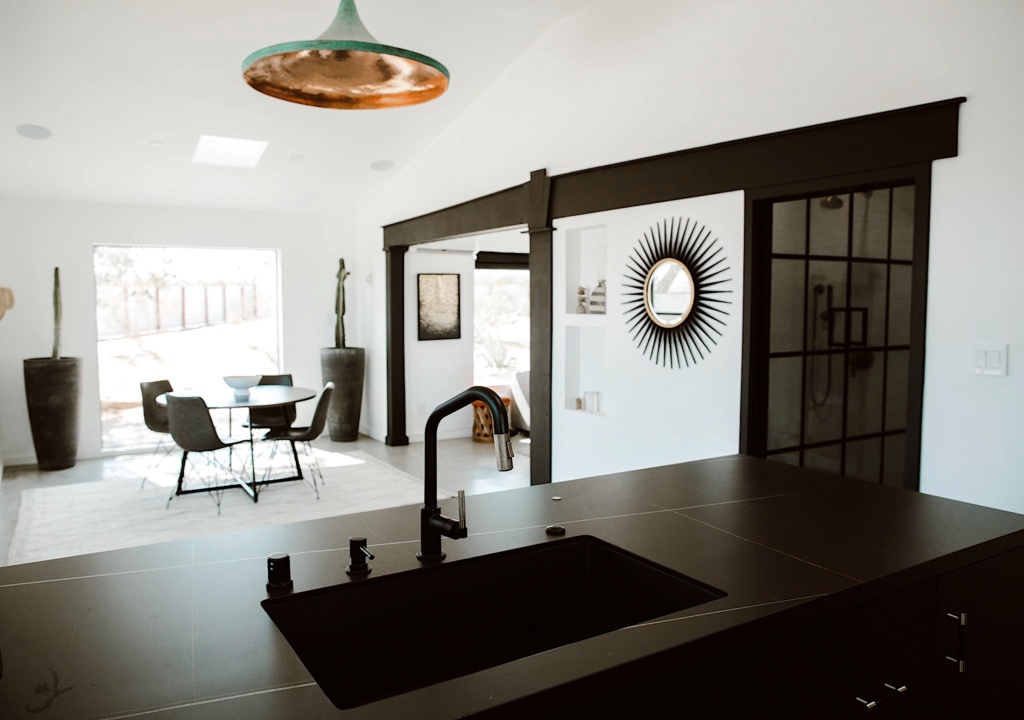 Casa Fauda has been thoughtfully curated and designed for some seriously gorgeous aesthetics. This home is a must for those who appreciate beautiful architecture and modern design.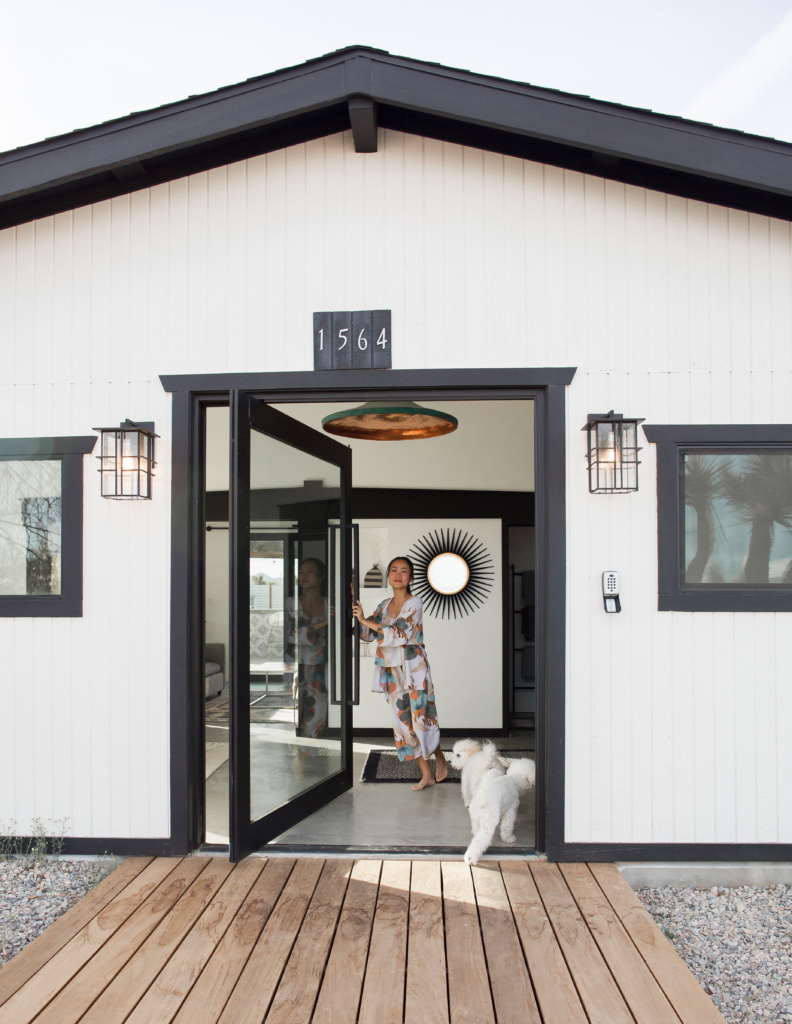 Featuring 2 bedrooms and 2 baths, this Airbnb can comfortably fit up to 6 guests. The master bedroom features a comfortable bed with an ensuite modern bathroom and big closet.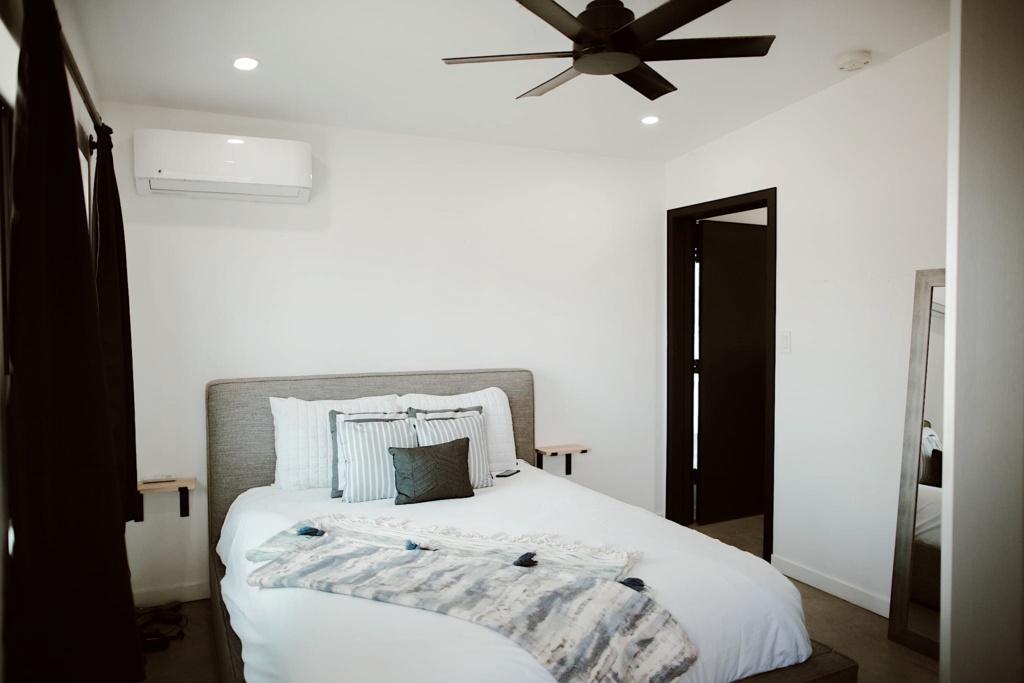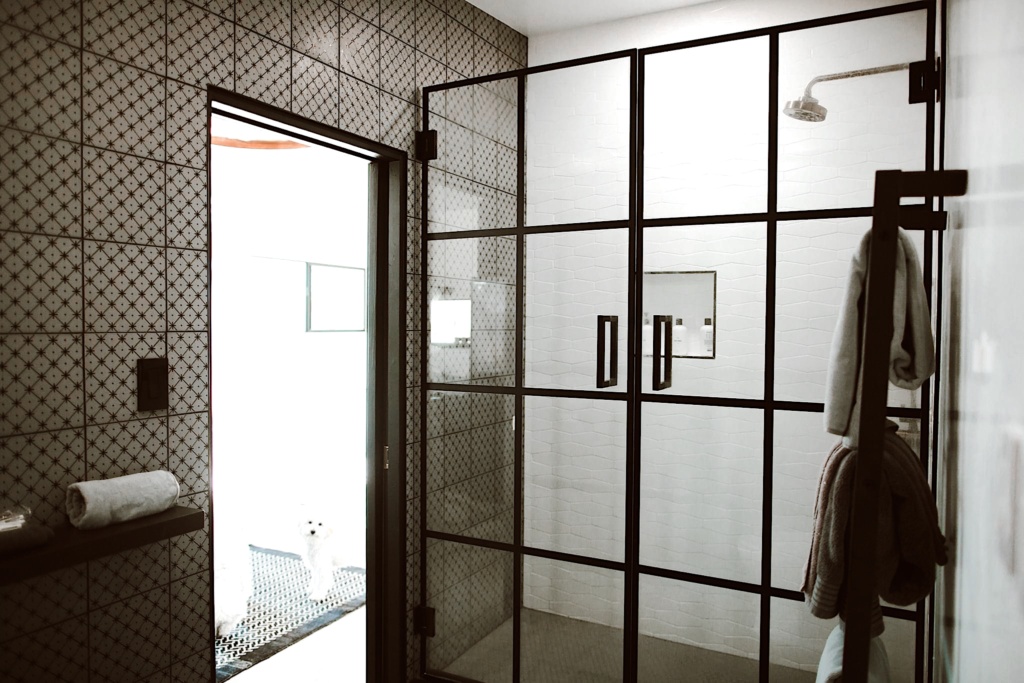 The back house features a spacious bedroom, an ensuite bathroom with its own kitchen (fridge, sink, microwave,..) and a private patio. The back house with its full amenities is perfect for traveling with groups of friends or families.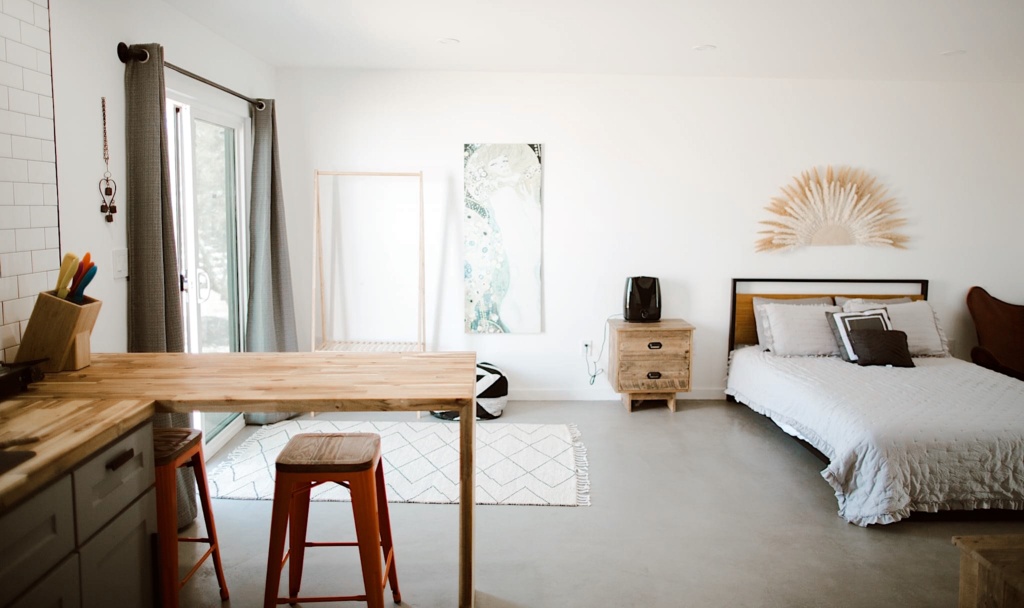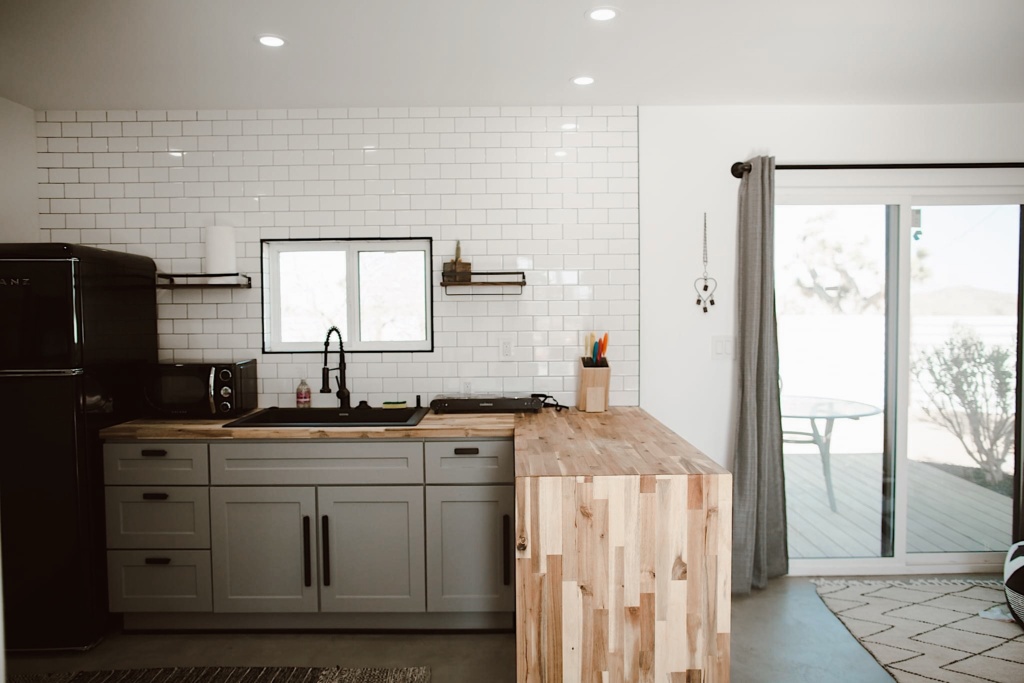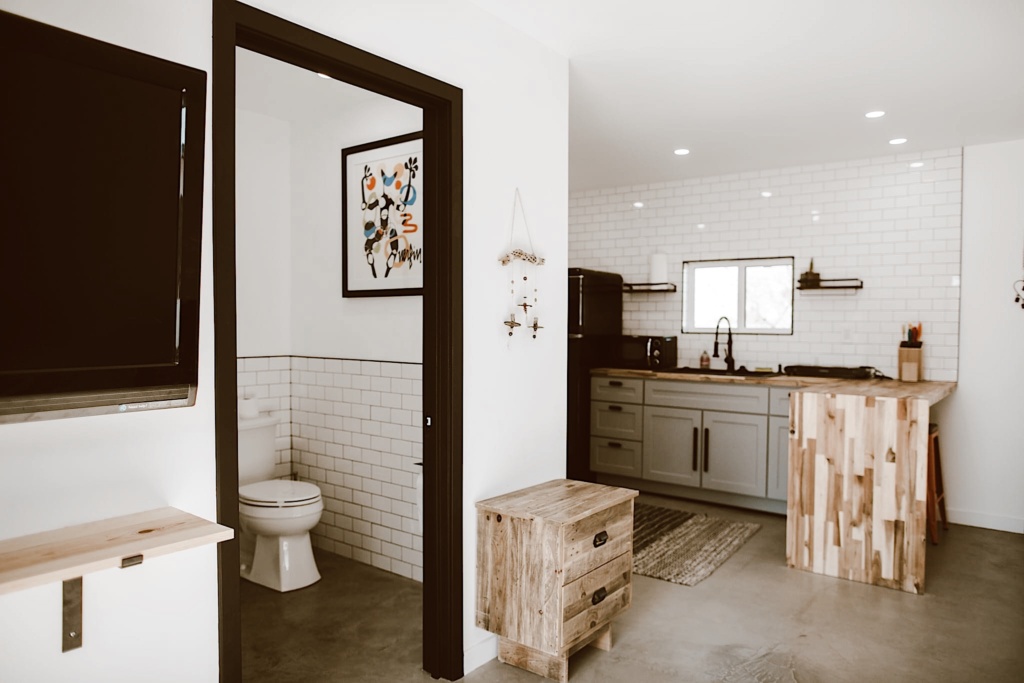 The owners have gone above and beyond with thoughtful touches like carefully-selected premium spices and seasonings, Nespresso coffee maker, and Public Goods shower products. We have everything we need here for a wonderful stay.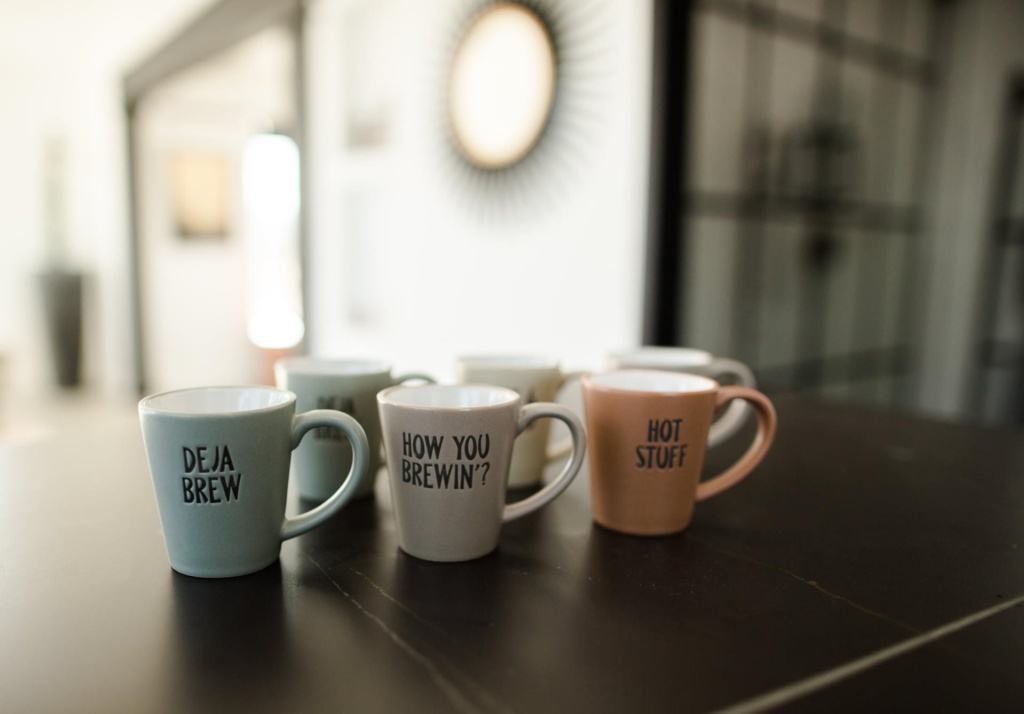 Every last inch of this home has been thoughtfully curated, both inside and out. It invited us to slow down and breathe in the tranquil desert surroundings. From peaceful sunrises on the patio overlooking ancient Joshua Trees to a tranquil soak in the hot tub, we enjoyed every moment at Casa Fauda.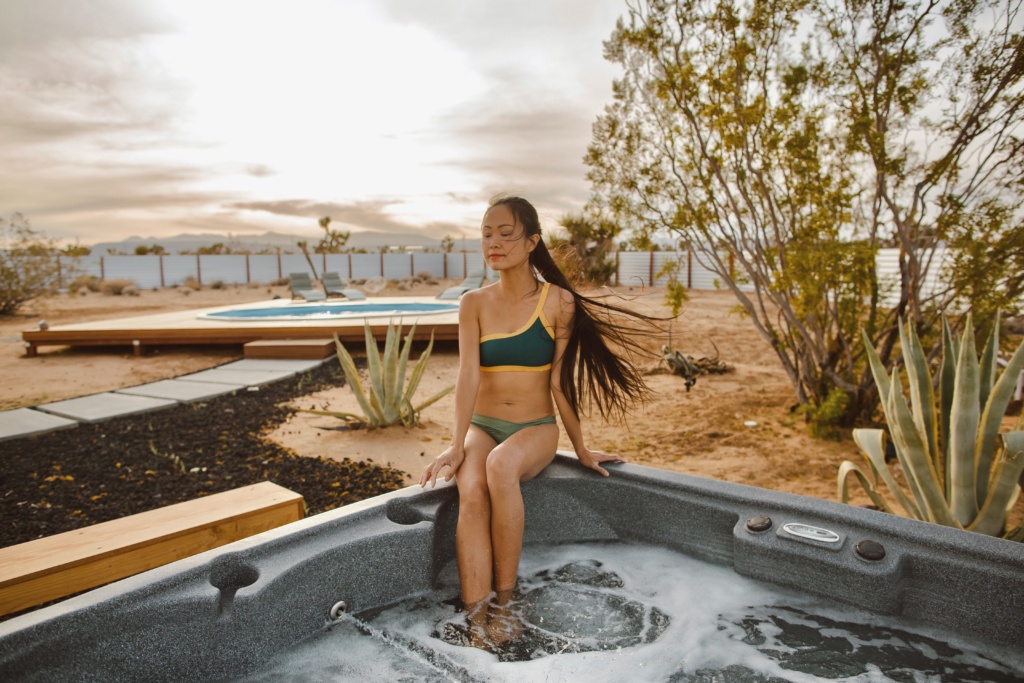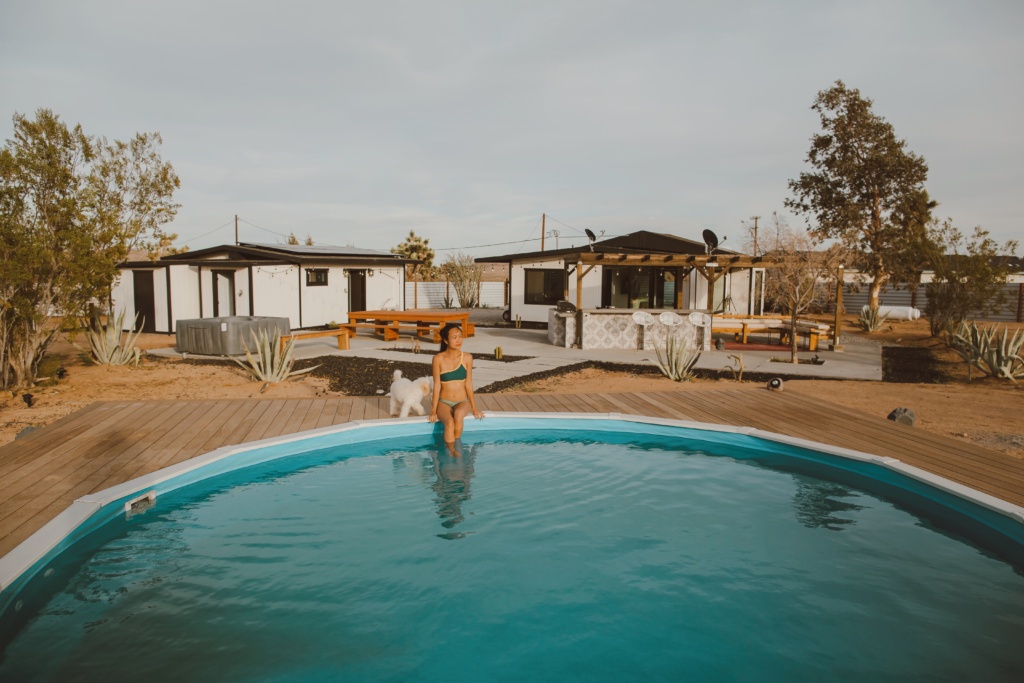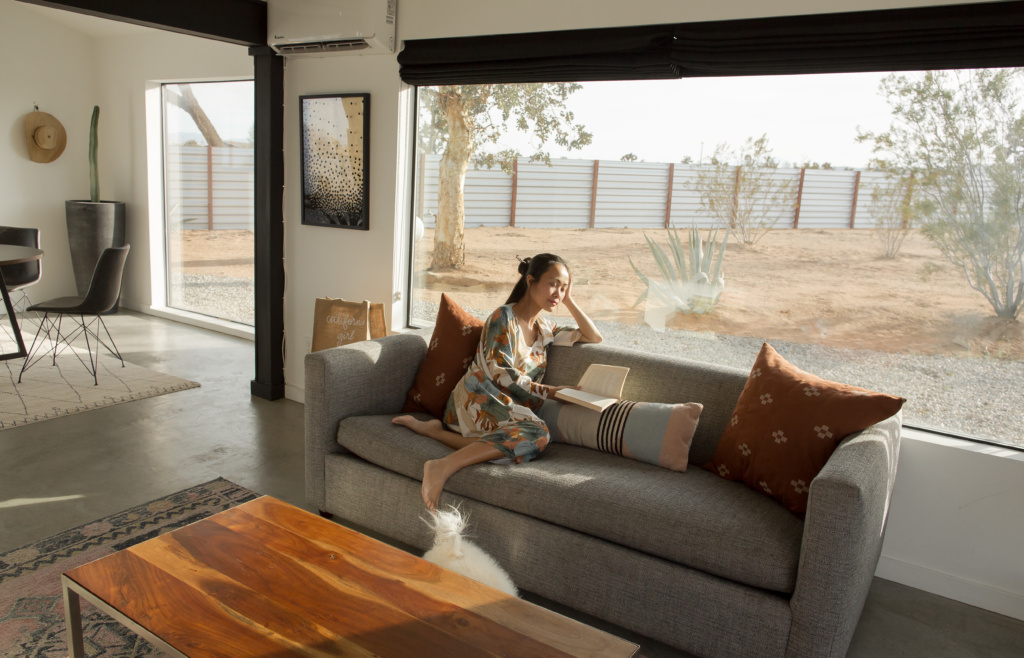 Our stay was absolutely magical! The house has everything we need and it is spotless. Casa Fauda is a beautiful desert oasis that can take you from the chaos of Los Angeles to a relaxing calm getaway underneath night skies. It felt like you're entirely off the grid. I highly recommend staying at Casa Fauda, especially for those who truly appreciate beautifully designed homes.
Book your stay here.
***Thank you to Casa Fauda for kindly sponsoring this post. All opinions are 100% honest & completely my own.