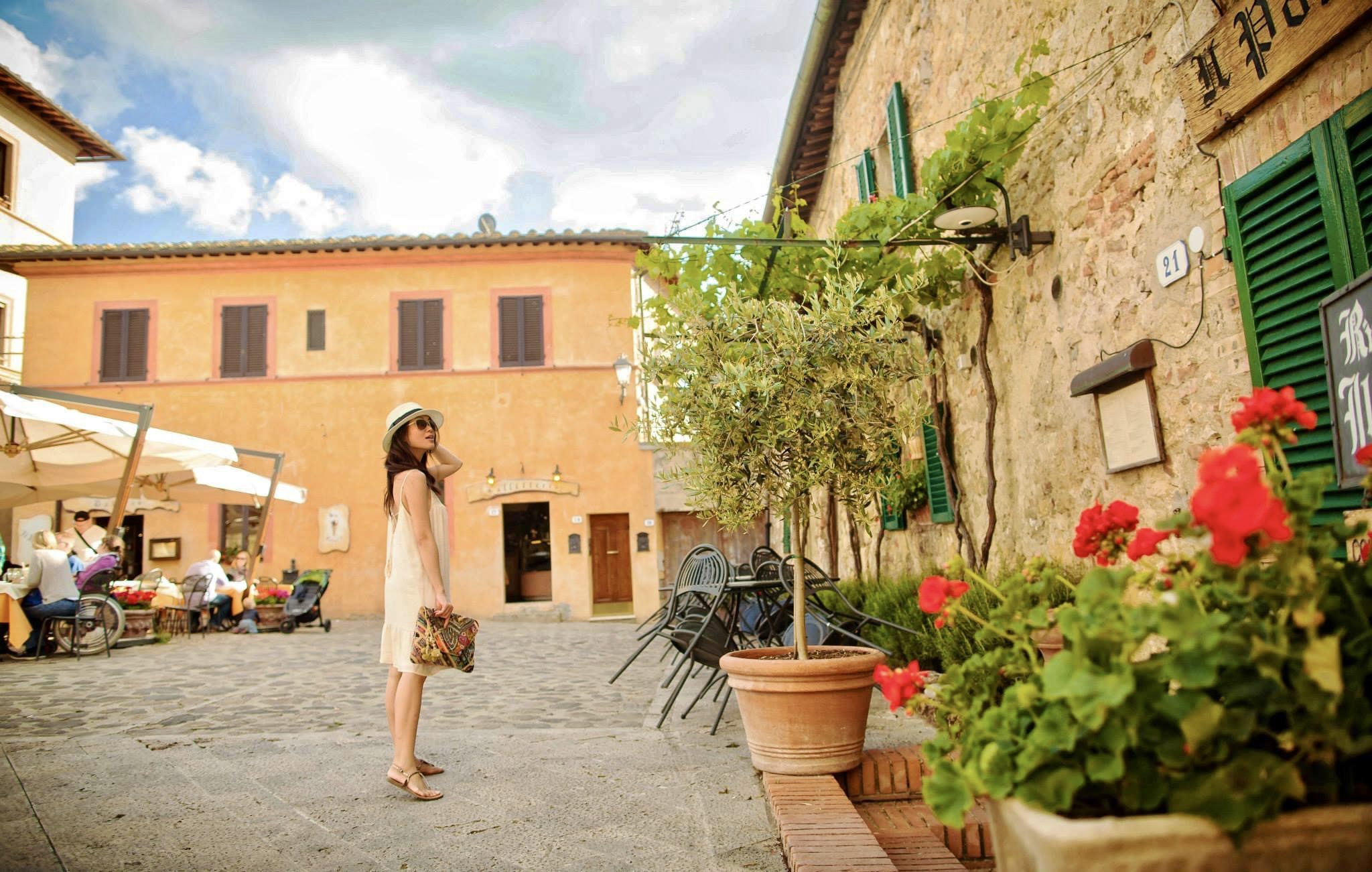 Summer in Italy: 12 Best Places to Visit
There are very few places in the world that make it onto more bucket lists than Italy. With lovely villages, unspoiled beaches, unique locations and plenty of outdoor activities, Italy in summer is the ultimate destination for every traveller. There are many famous landmarks in this beautiful country: the canals of Venice, the Tuscan wine lands, the cobblestone streets of Naples, the cliffs of Positano,….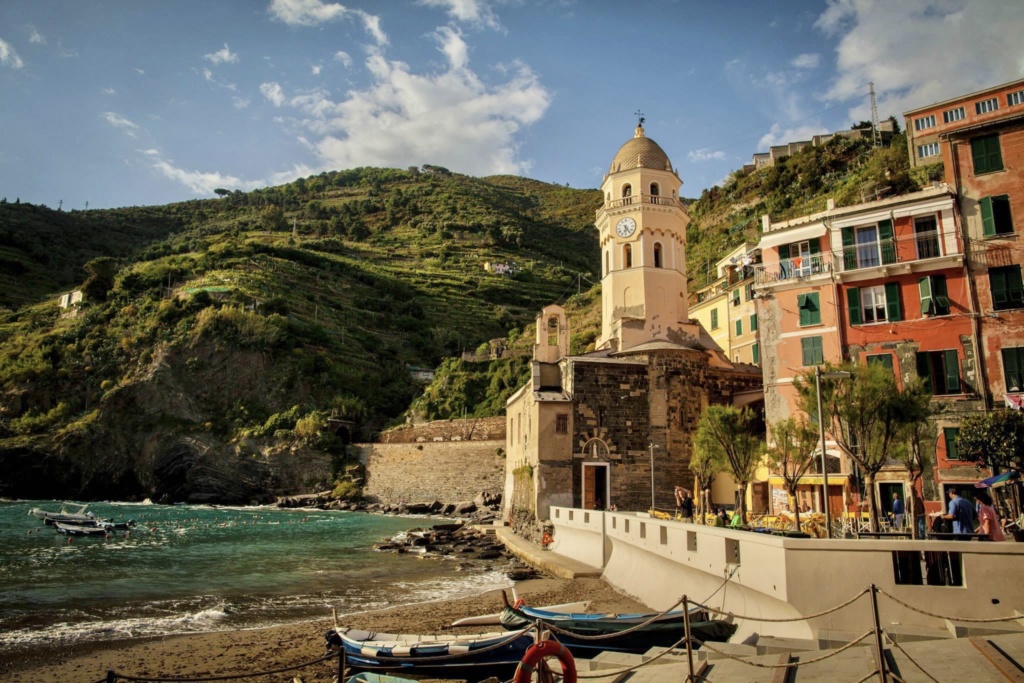 In this blog I have included some popular destinations and some others you may not have thought of. This way you get a nice mix of tourist top hits and serene beauty for your summer vacation in Italy. So grab your passport, pack your sunnies and get yourself a piece of la dolce vita!
1. Procida Island
Procida is the smallest island in the Bay of Naples and despite its location (just a 40 minute hydrofoil ride from Naples) it's not as well known compared to its sister islands – Capri and Ischia. In an article for National Geographic, the author made a good comparison, "Capri is a king's daugther of dazzling beauty, elegant, rich, proud and flirtatious. Ischia is like a princess – stylish, tasteful in monuments, and Procida is like a Cinderella – modest, unpretentious and at the same time beautiful in her simplicity."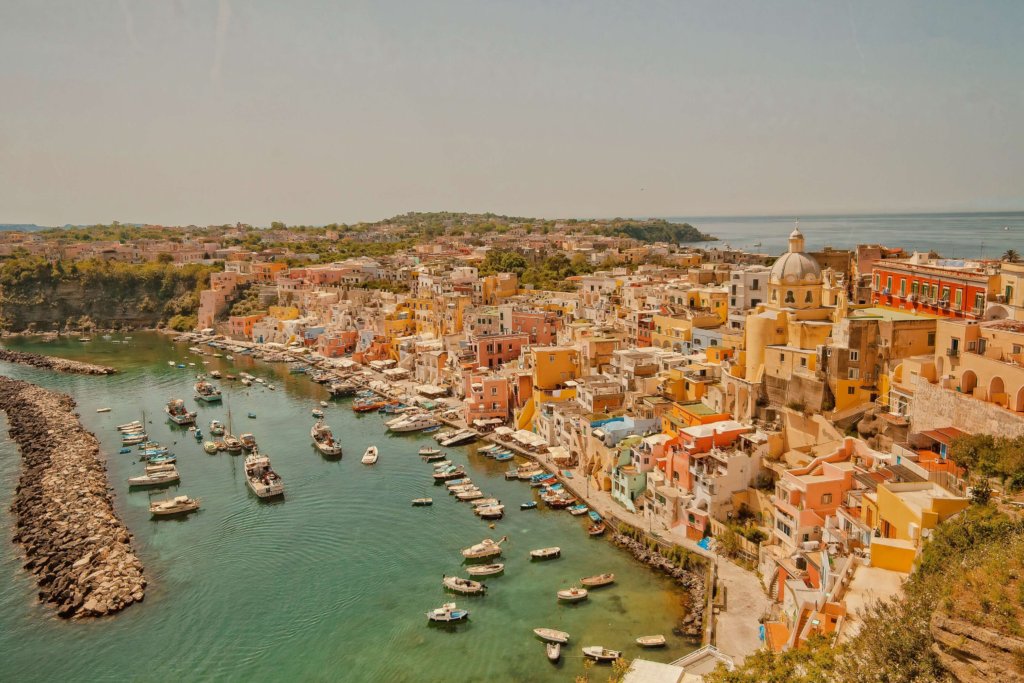 So why the Cinderella and why is it not as popular as the other two ladies? The island doesn't have many particular sights of interest or attractions! Forget luxurious hotels, Michelin-star restaurants and designer clothing stores. This can be frustrating for travellers who would be better advised to come here for the island's picturesque charm rather than to seek out cultural attractions. Procida seems to want to keep its secret to itself and has managed to retain its own unique character and genuine feel of an authentic fishing village.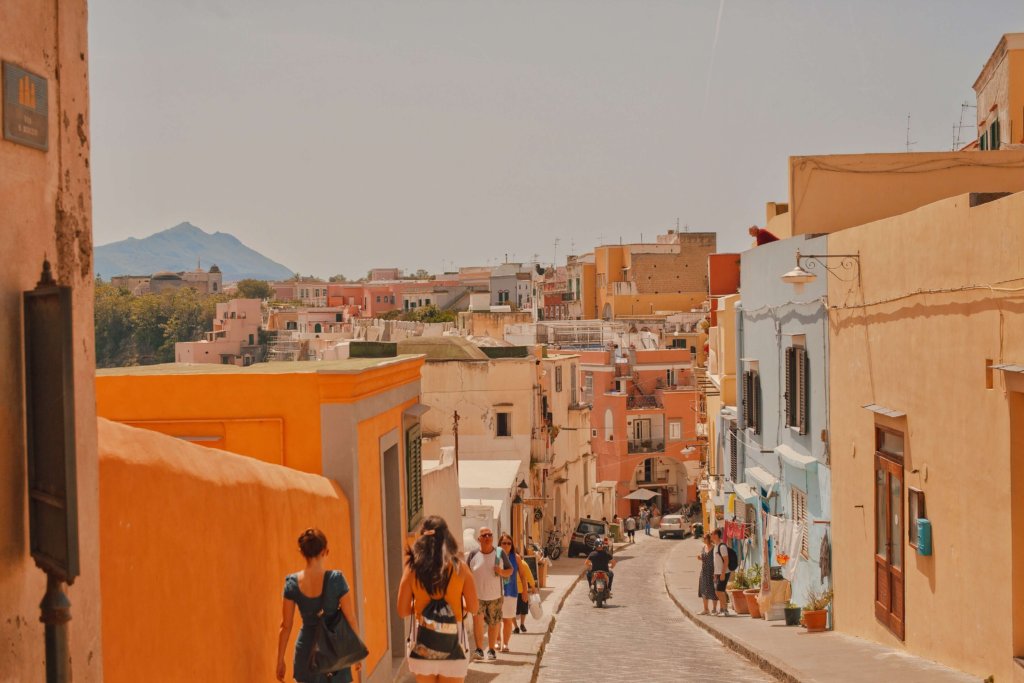 Once you arrive, Procida offers a stunning view of pastel-colored houses, lush gardens with lemon groves, narrow streets, old Vespas, and colorful fishing boats. It's like to go back in time about 30 years to the land of fishermen living where life goes on in unchanged rhythm.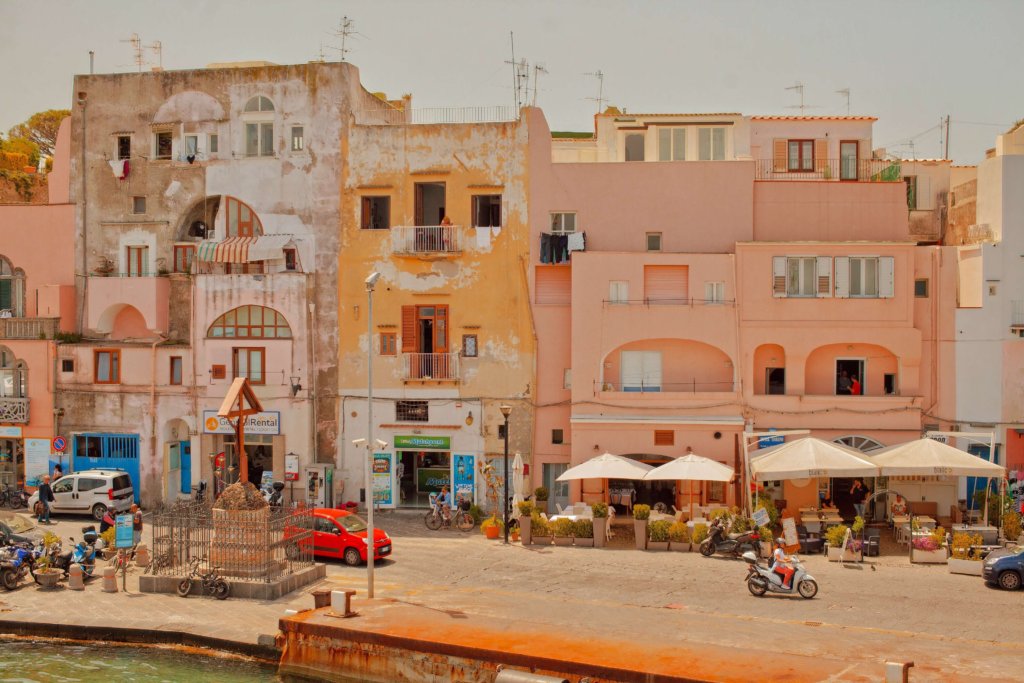 The scenery along the way from Marina Grande to Marina Coricella is so charming: faded paintwork, crumbling buildings, ancient rustic doors, narrow alleys, clothes hanging out to dry along tiny roads,….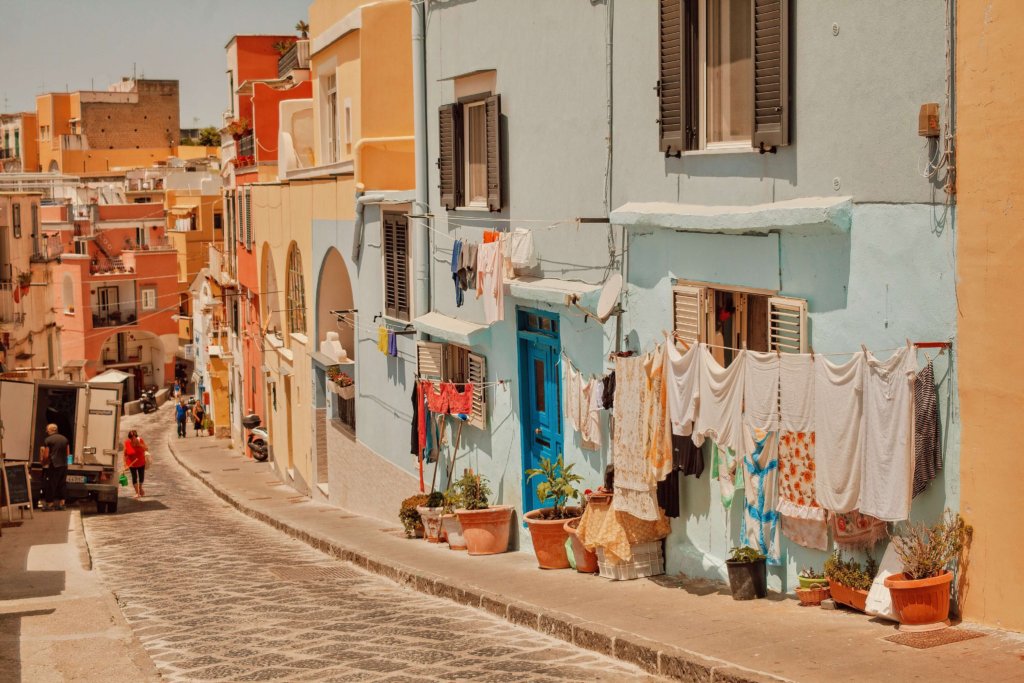 There are several bars and restaurants in Corricella, with tables attractively scattered along the waterfront where you can enjoy your meal with the pretty view of piles of fishing nets and bobbing fishing boats.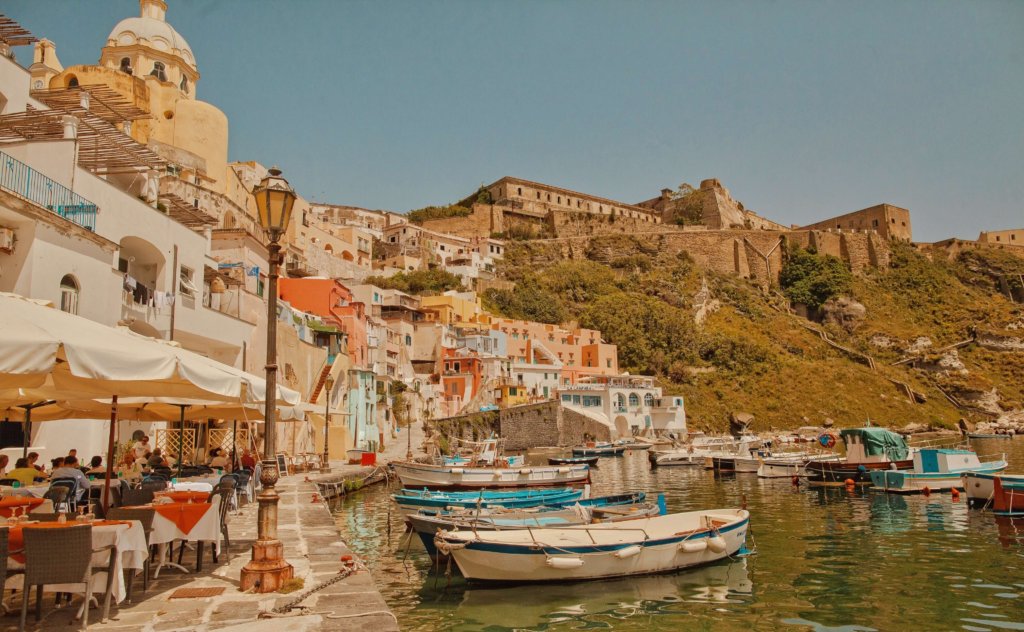 Procida can be visited as a day trip from Naples, allowing enough time to see the prettiest views and enjoy a fine harbourside meal. I think Procida is best explored by foot, with something to discover around every corner, but you can also move around using local buses.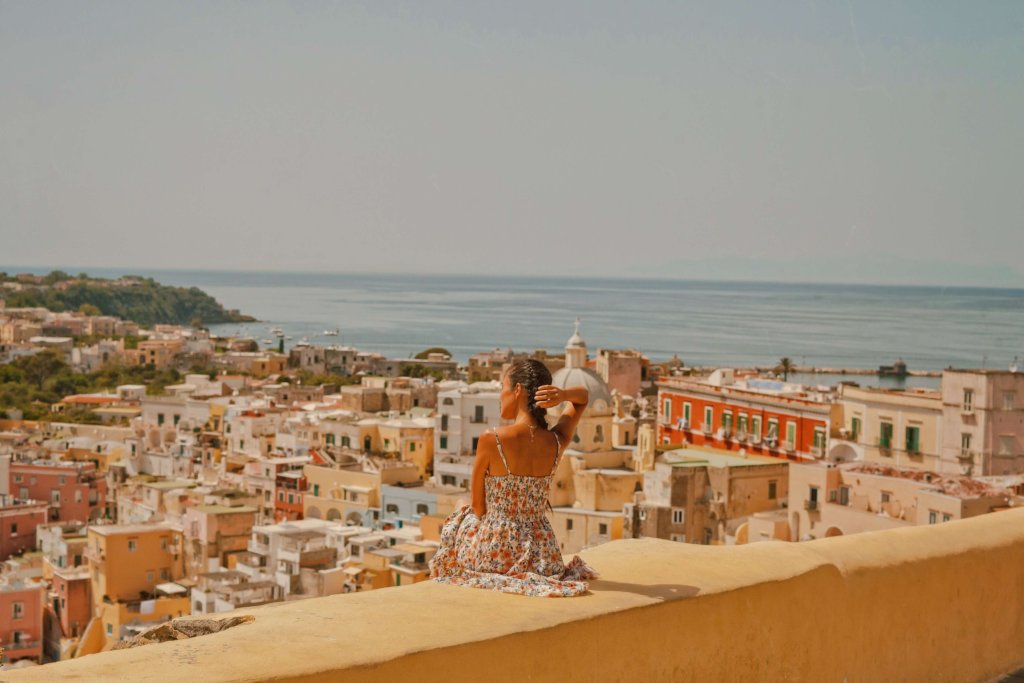 2. Naples
"Rome is stately and impressive; Florence is all beauty and enchantment; Genoa is picturesque; Venice is a dream city; but Naples is simply — fascinating."
– Lilian Whiting
Destinations such as Venice, Florence, and Rome in the north might have all the gloss, but they also come across as a little artificial. Naples, on the other hand, has a life of its own; it is chaotic, raw, unfiltered, and unforgettable.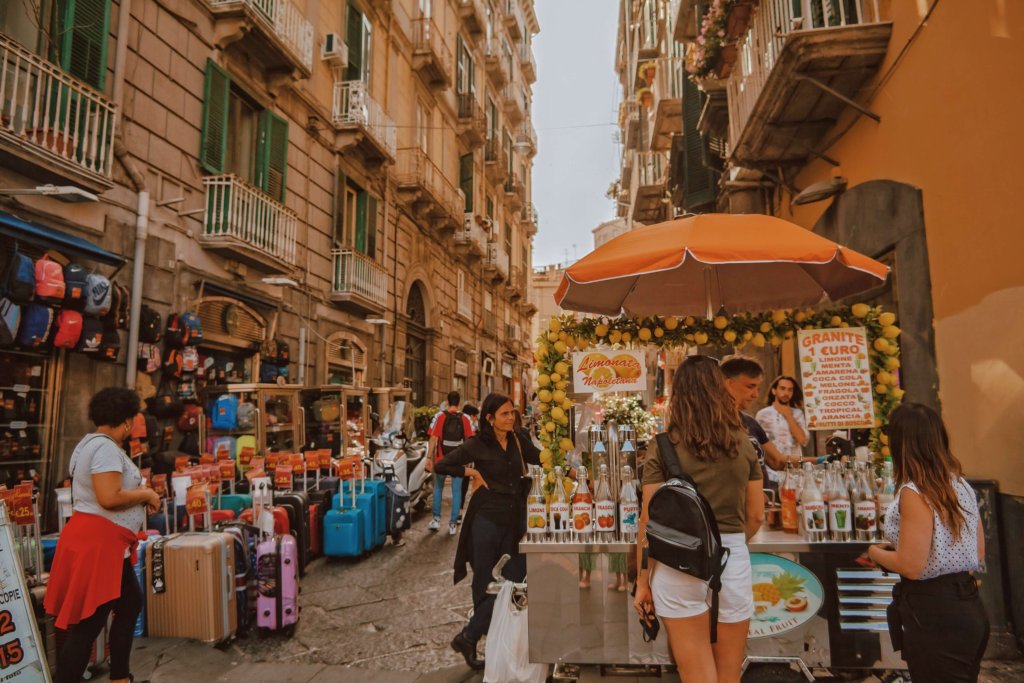 There is no doubt that you see the authenticity in everything here. This is a city with texture – the good and the bad. As they say here, "Vedi Napoli e poi muori! — See Naples and die!" In their simplicity, Naples shows the true beauty of the real Italian city.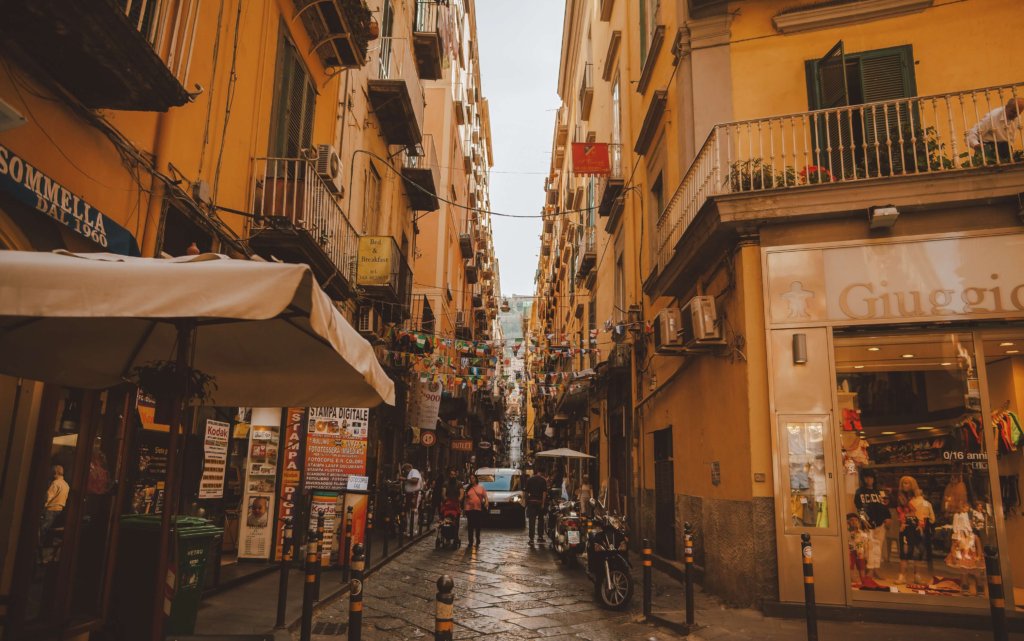 There are many points of interest in Naples, but the best way to see Naples is by foot. Simply take the day walking around and absorbing the culture. We didn't recognize the true beauty of Naples until we wandered through its winding streets: forgotten buildings, hidden corners, narrow alleys, characteristic textures and shapes.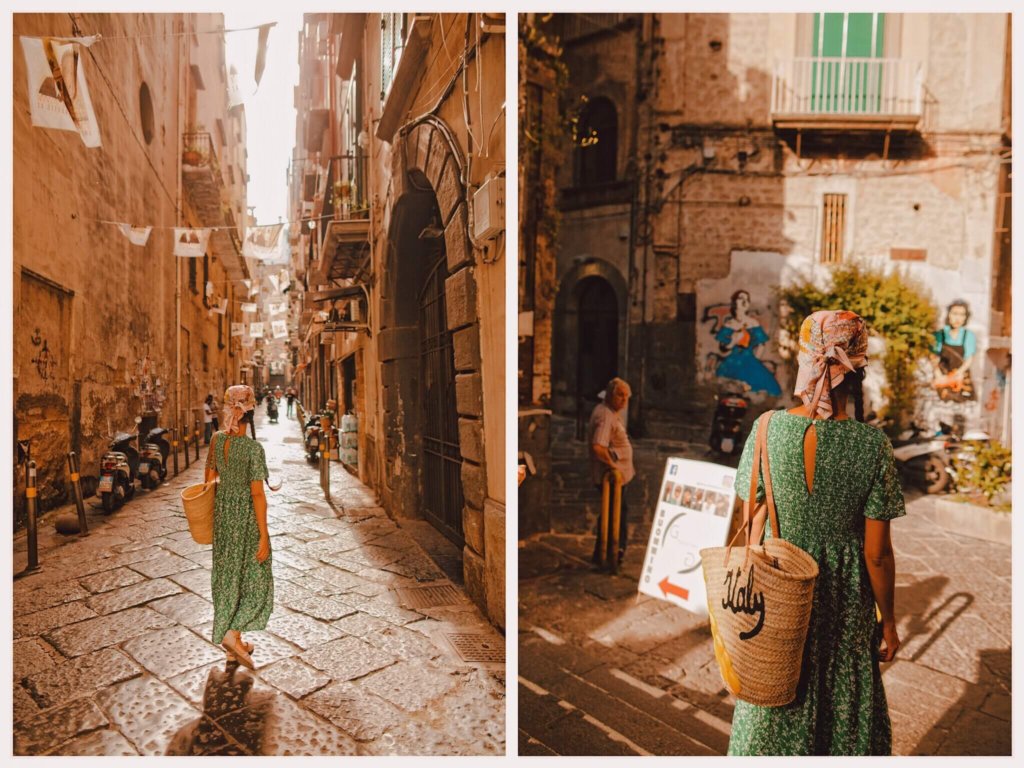 There was something unexpected at every street corner. I felt almost at home with the incessant honking, the constant noise of the scooters and mopeds, and people greeting one another across the streets, much like in my hometown Sai Gon. The little streets and alleyways of Naples have cars and scooters parked disorderly on the sides of the roads. I had to manage to dodge the locals driving scooters down cobbled streets a few times.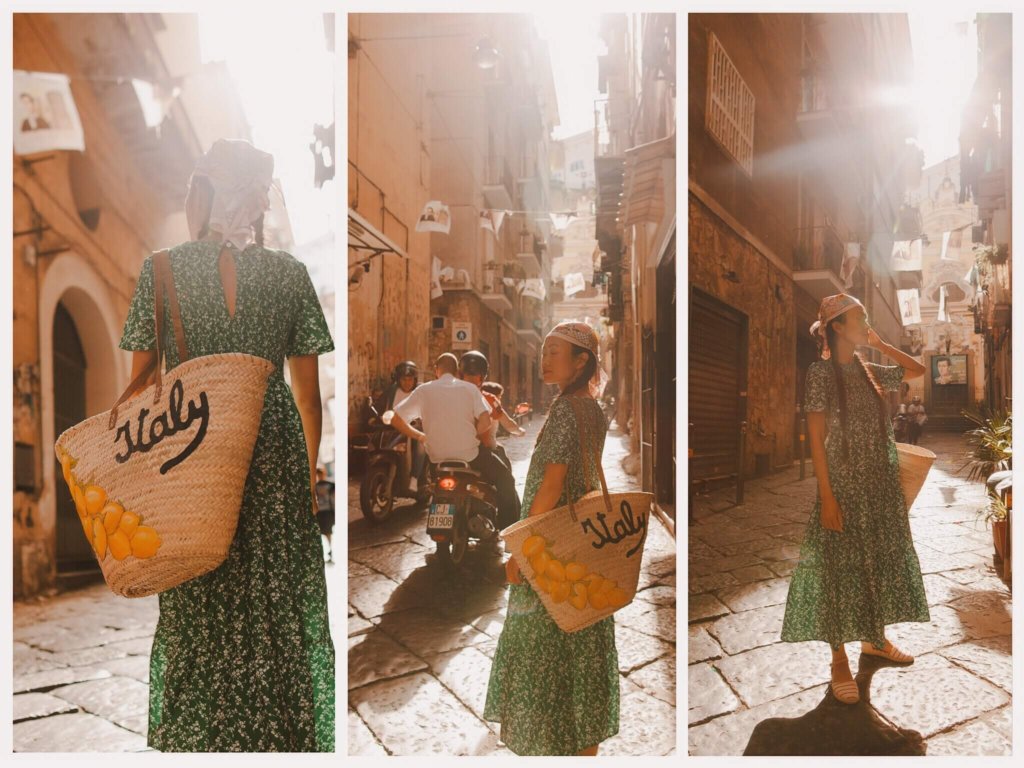 The Old Town is without doubt the most interesting place in Naples. Located in the middle of the city and close to the main train and bus stations, the old town has very narrow streets; moving is possible only by bike or taxi, otherwise you'll get struck too many times. Anyway, moving by feet is the best option, as it would be easier to stroll around.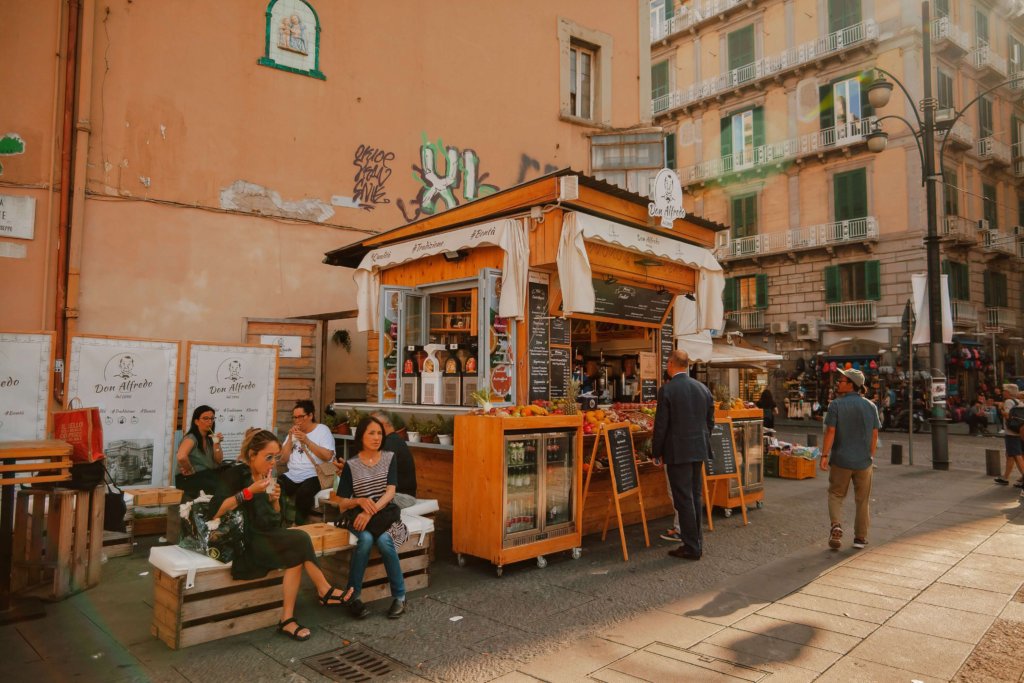 A visit would not be complete without grabbing a slice of traditional pizza or pasta at one of many cafes at Piazza del Plebiscito as you watch the locals hang out and the kids play soccer.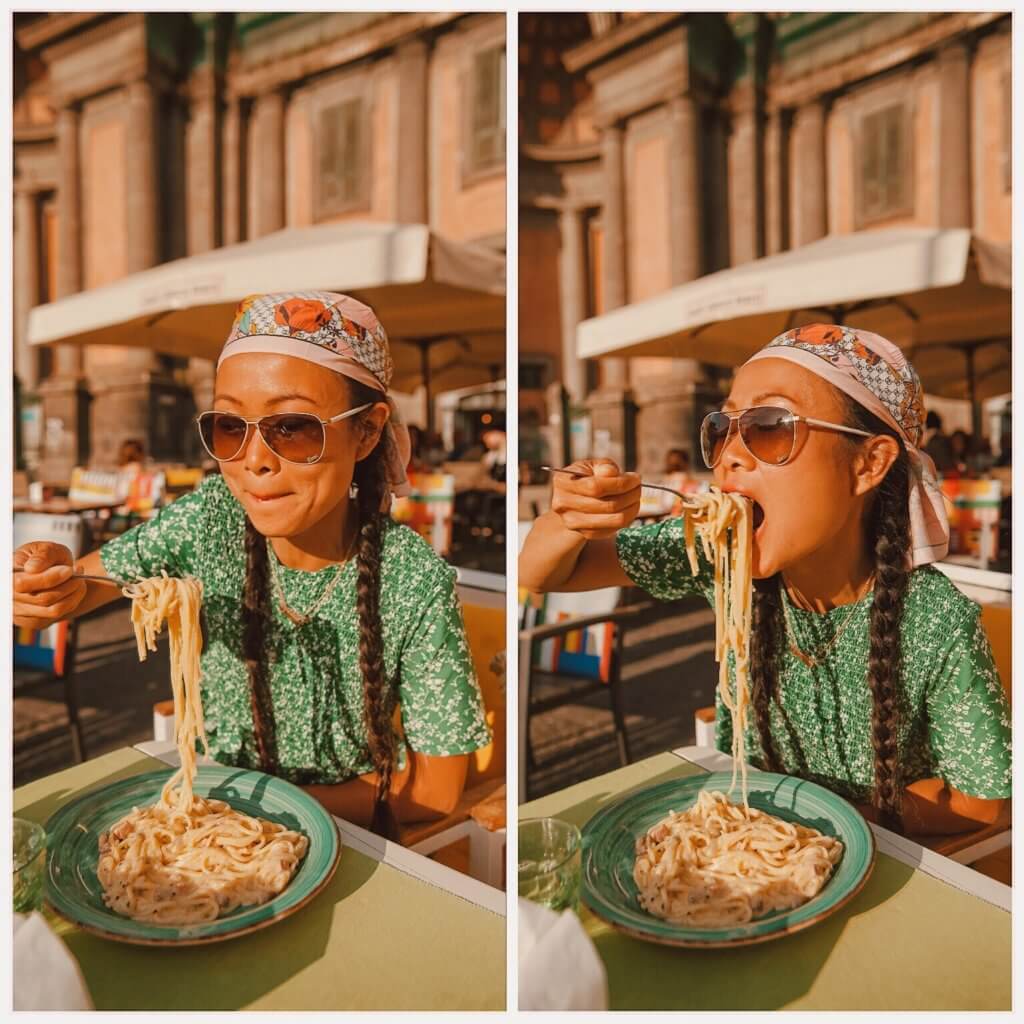 Walking through Naples streets it feels like you pass through the thousand-year history of the city: the ancient buildings, the churches, the legends,…There is not a place that can better tell you the soul of Italy.
3. The Amalfi Coast
Jaw-dropping coastline? Check. Postcard-perfect seaside towns? Check. Fresh, handmade pasta and creamy gelato? Check. Located in southern Italy, the Amalfi Coast is one of those places that was seemingly plucked straight out of a summer postcard.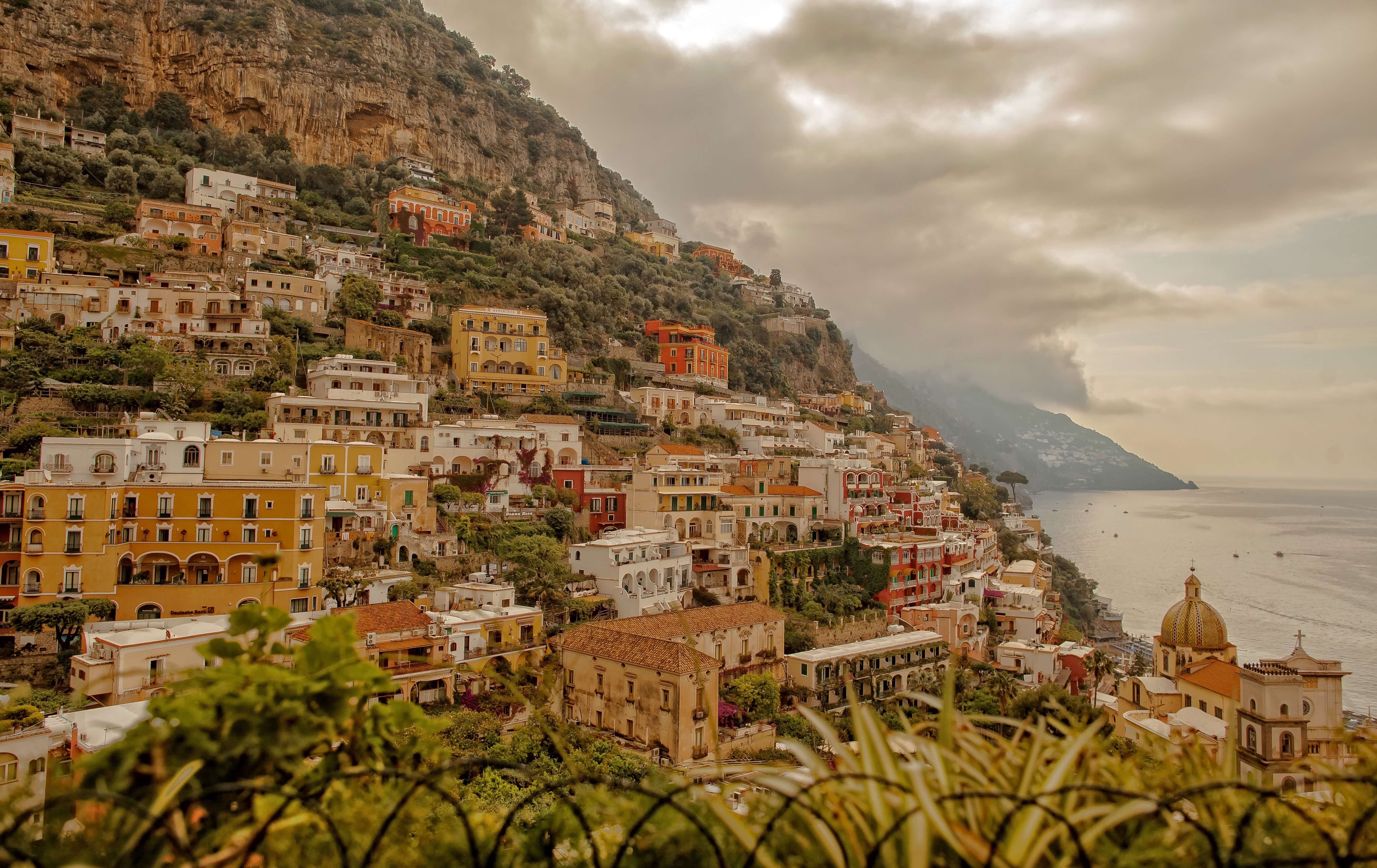 If you are into challenging, epic driving experience, then driving the coast of Amalfi is for you. But I highly recommend hiring a local driver if you want to have that full concentration on those glorious sceneries. Taking a bus could also be an option which is a good value for money. There are buses that run up and down the coast and you can catch a bus to pretty much any destination on the Amalfi Coast. No matter which means of transportation you choose, you are in for a scenic journey as you make your way from one gorgeous corner of the coast to another.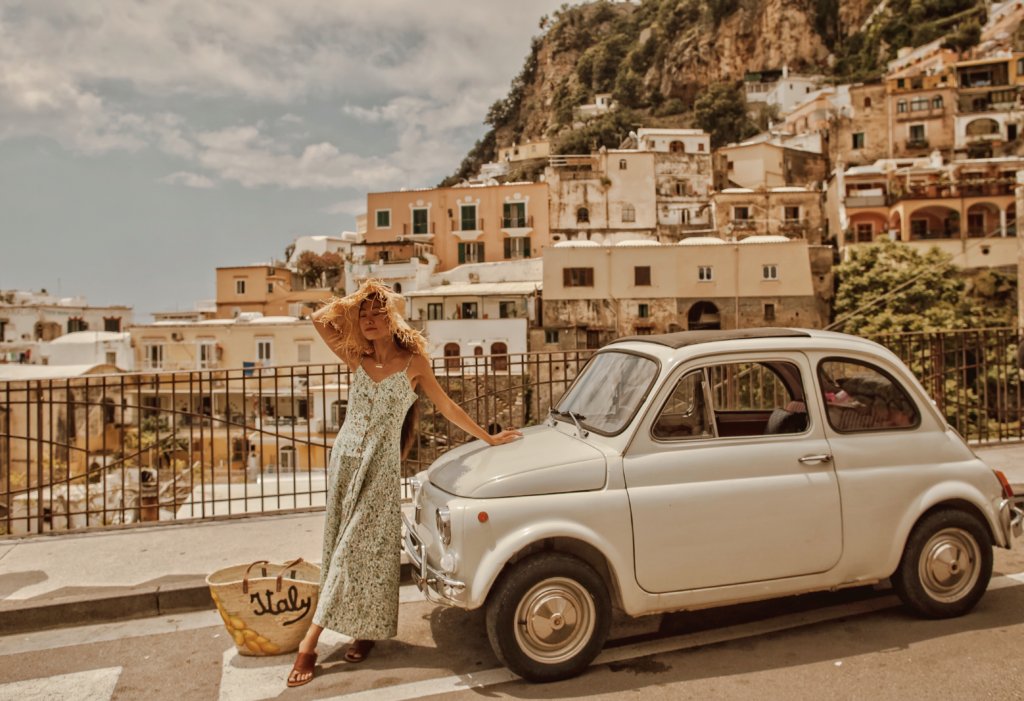 Renting a car is still our preferred choice to explore this region. Once we landed in Naples, we went straight to the car rental counter, got us a nice little Fiat, and drove straight to Amalfi town where our hotel was. Little did we know how crazy it was to drive in this area. My husband would, over the next few days, maneuver that Fiat through the chaos of Southern Italian highways and a labyrinth of narrow village roads. I would grip whatever was in easy reach: the seat cushion beneath me, the door handle, the dashboard.,….and did my best not to get frantic. But still…..driving along the vertigo-inducing road in a little Fiat car felt like a dream come true for us.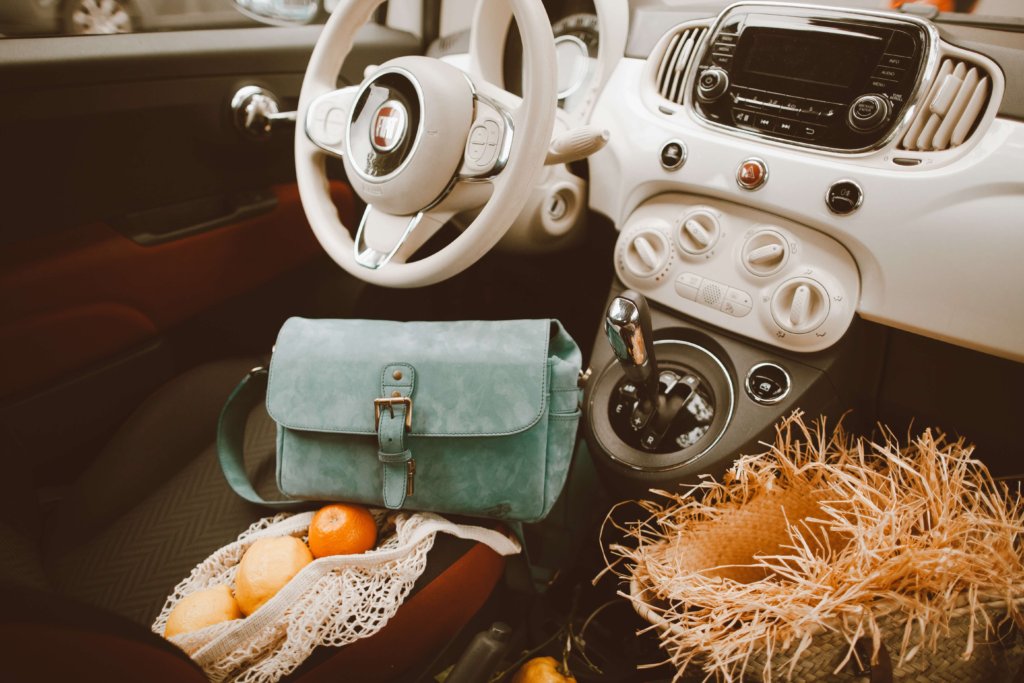 There's no doubt you've come across photos from Positano's charming beaches at some point in your life. Positano's most famous and lively beach is Marina Grande Beach (Spiaggia). The main beach is very easy to find, as it is Positano's "hub" that the village is built up and around. Rows of colorful umbrellas stretch across this beach.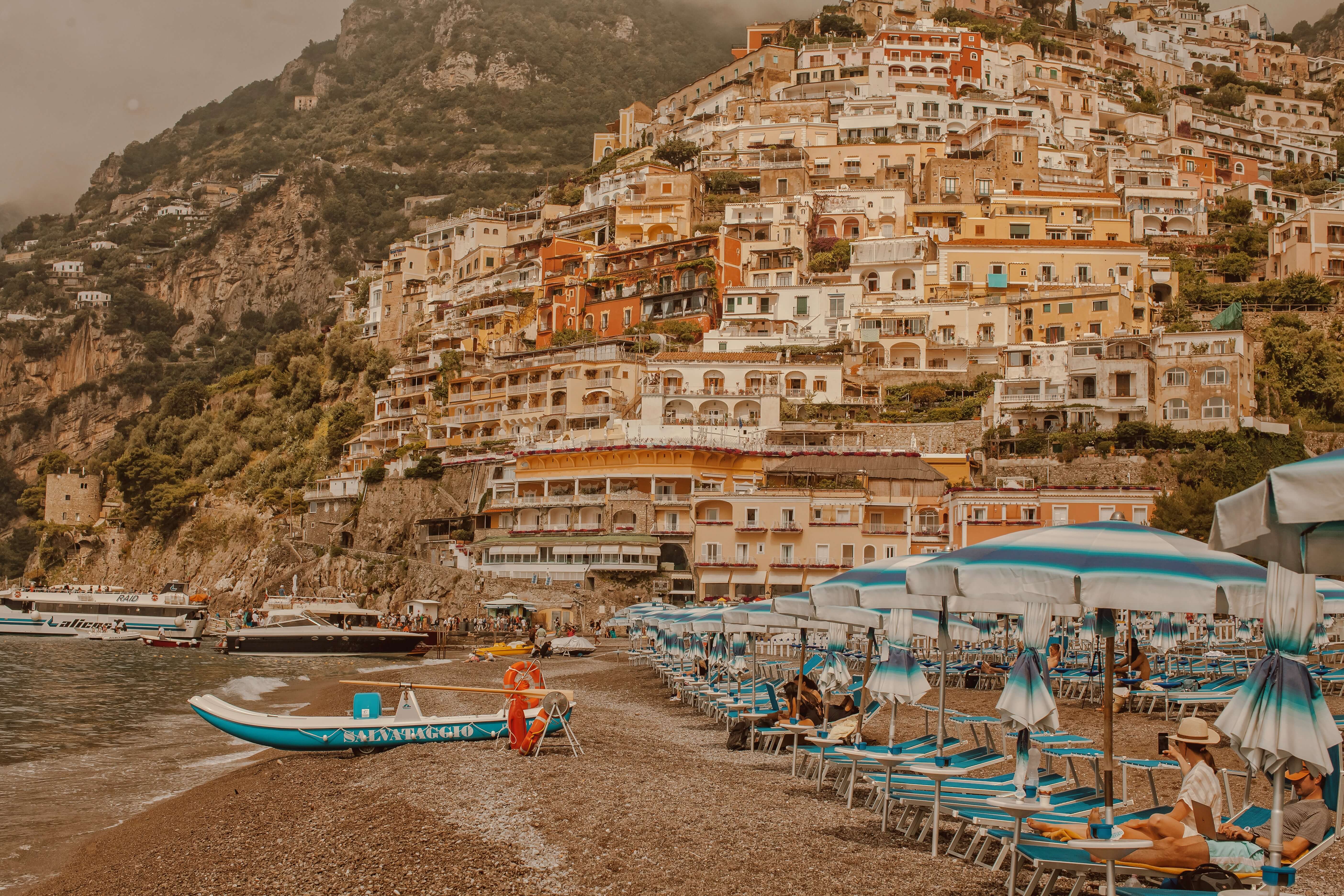 It's nice to get lost in Positano. To fully embrace the beauty of the town it's probably better to walk without a precise destination. You will be able to enjoy the streets, the little shops, the restaurants, the monuments, the churches, the beaches.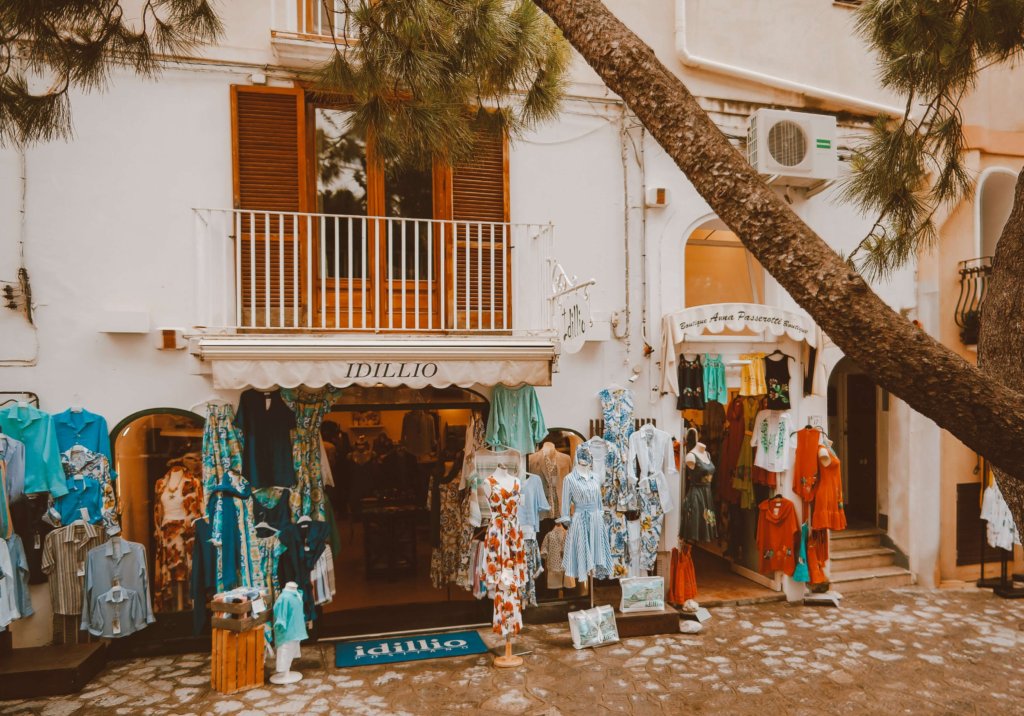 Positano's amazing, but don't forget to check out nearby Amalfi and Atrani, or the smaller villages along the coast like Ravello and Praiano. All of them have spectacular coastal views and beautiful stretches of beach, whether it be sand, pebbles, or a platform on the water.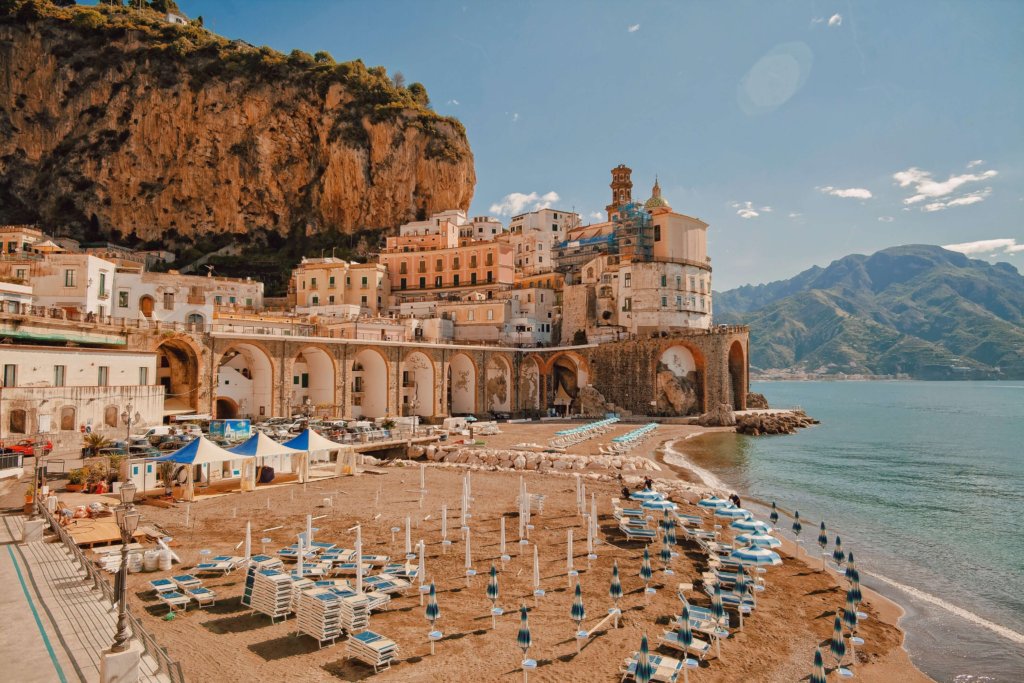 4. Capri
The island of Capri is famous for a reason. Capri's beauty has made it a dream destination with jaw-dropping views, amazing cuisine, world-class shopping, and an amazing vibe. In Capri you'll find a mixture of island simplicity, stunning natural scenery, and a hint of dolce vita from the 1940s and '50s that never seemed to fade. This island is reminiscent of the times when classic movie stars with oversized sunglasses and scarves around their neck strolling through the Piazzetta or stylishly tanning on a yacht. Capri still has an effortless glam that can't be found anywhere else.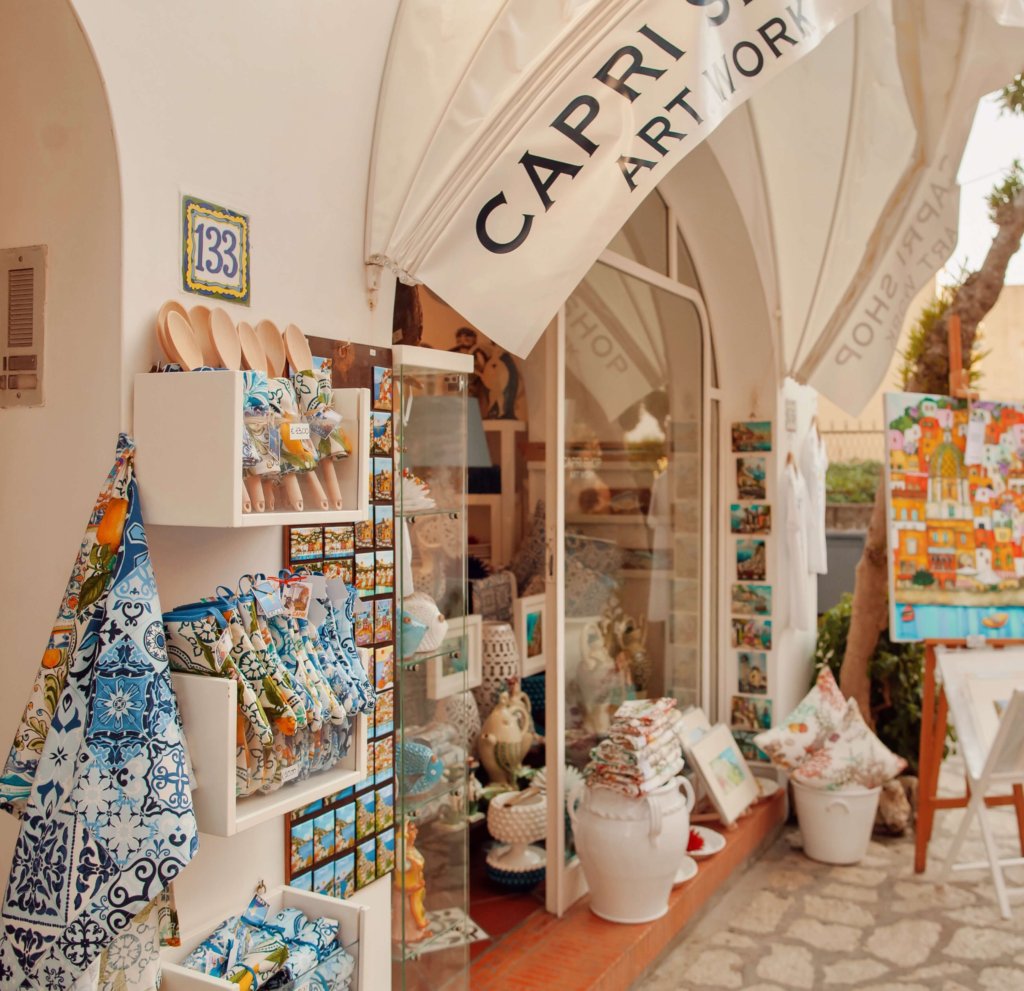 Capri is an island that has it all: scenic vistas, culinary delights, high end shopping, upscale hotels,… Most tourists stop here for just a quick day trip, but I urge you to stay overnight to appreciate all that this island has to offer.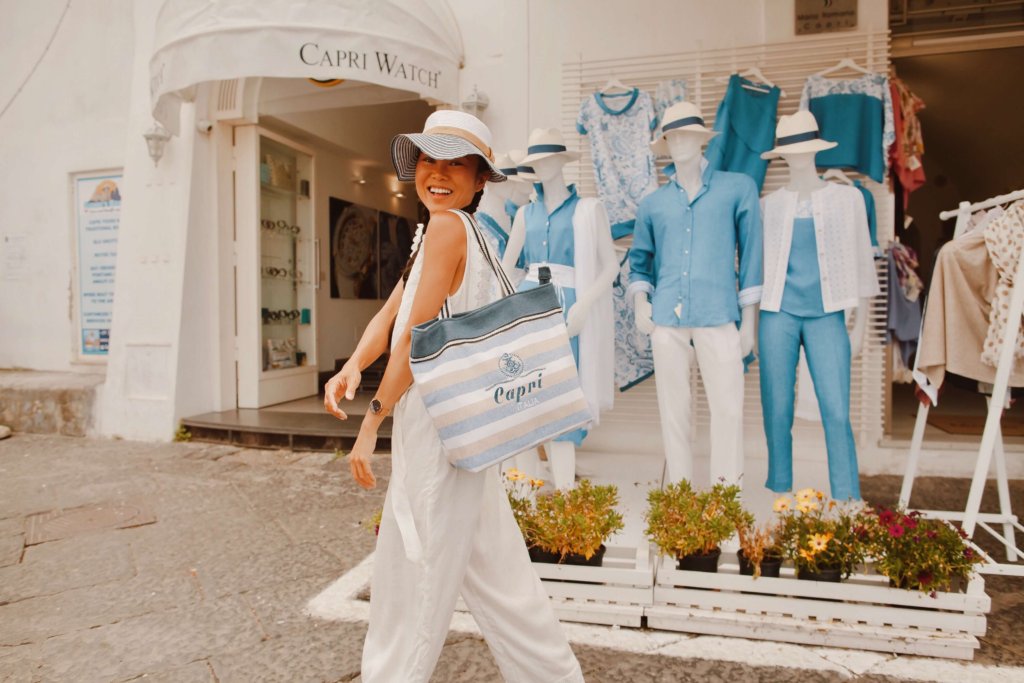 Renting a scooter can be the perfect solution for visitors to the island who have little time to see all there is to see on Capri and want to be able to move around the island in complete freedom. At Marina Grande, just a few meters from where the high speed ferries and ships dock, there are a number of scooter rental companies, which provide helmets, a full tank of gas, a map, and all the locations of parking lots.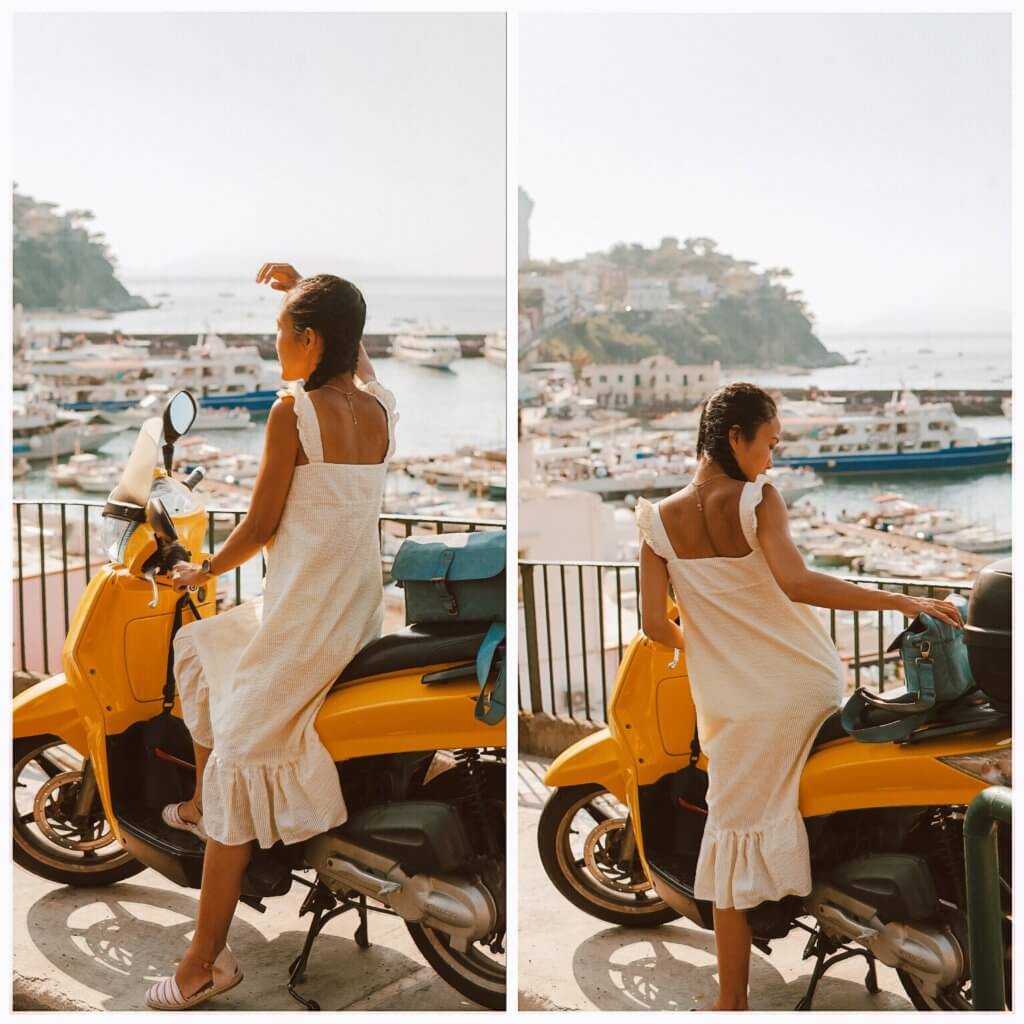 La Piazzetta (Piazza Umberto) is the main square of Capri town. The official name of this world famous public square is Piazza Umberto 1. Piazza Umberto is dotted with restaurants, trendy boutiques, souvenir shops, bright bougainvillea and inviting cafes.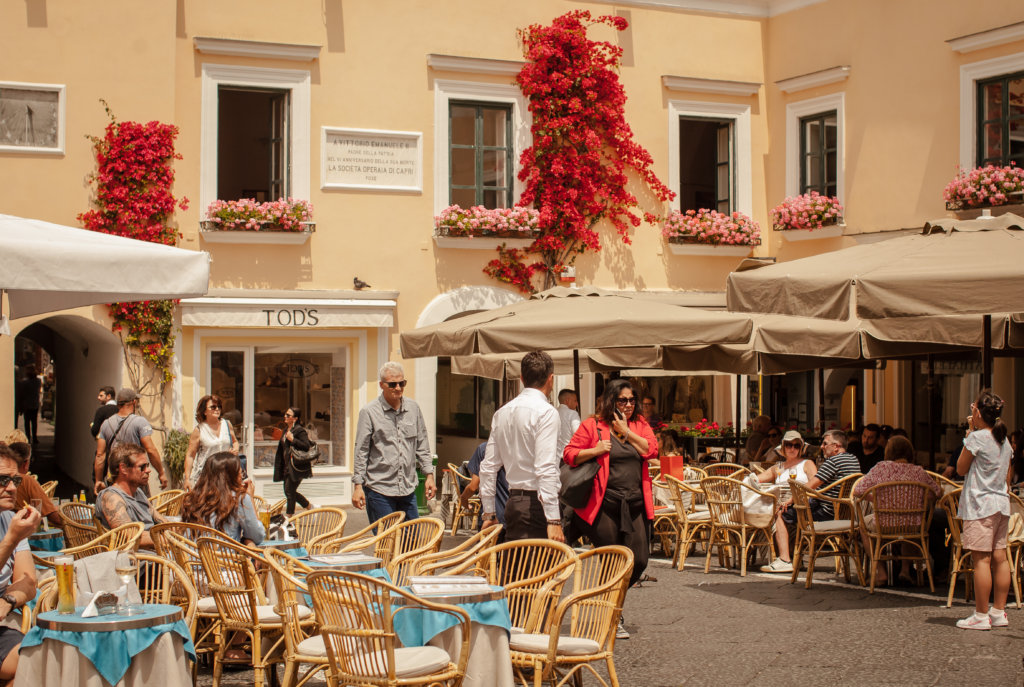 From the Piazzetta, it's a short walk through the winding cobbled streets to the Gardens of Augustus on the far side of the island. The terraced gardens bloom with local flowers for a peaceful retreat. When you are in need of some rest after an entire day walking the island, there could probably be no better place than the Gardens of Augustus.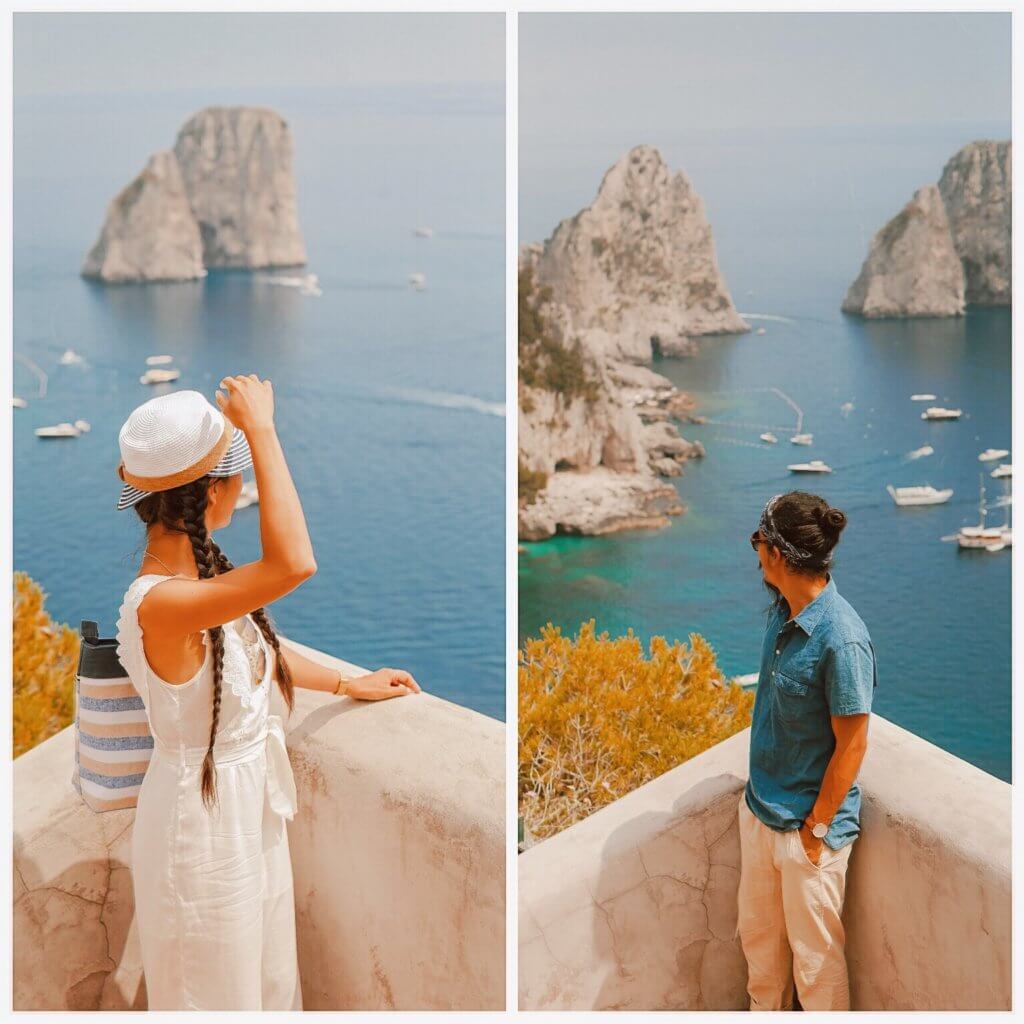 One of the best thing about Capri is its picturesque beaches found across the island. That's why you need to set aside some time to be at the beach. The one not to be missed is Marina Piccola. This beach provides clear views to the Faraglioni and is the ultimate European summer dream where you can spend lazy and dreamy days by the sea, racking up a glowing tan, and cooling off in the crystal clear waters.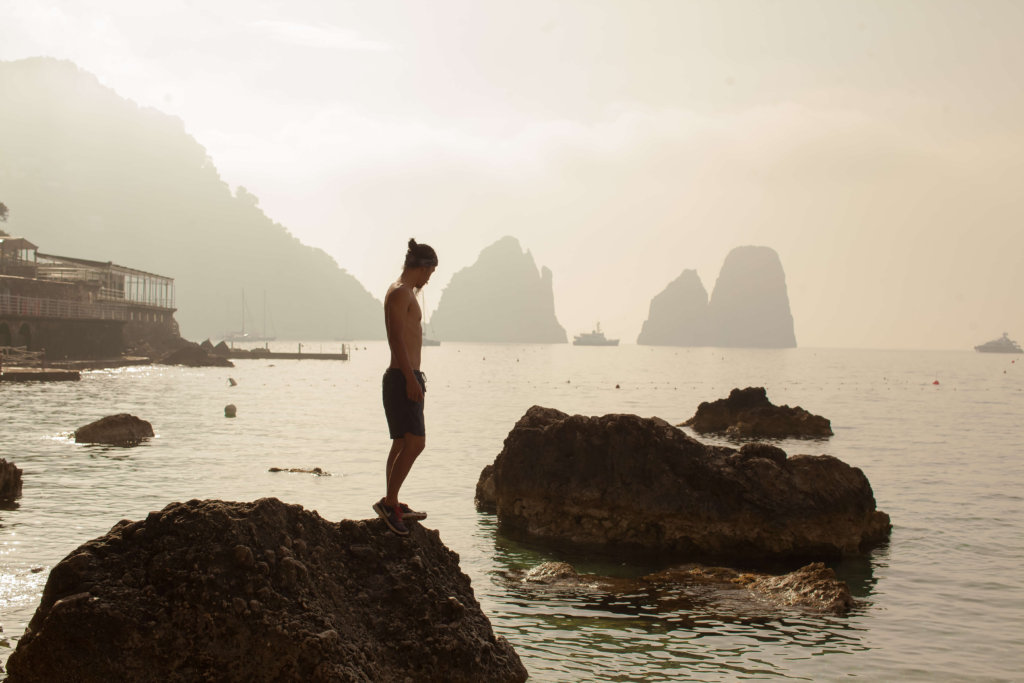 Shopping on Capri is a dream if you love a little retail therapy. Shopping along Via Camerelle is like shopping along Rodeo Drive. There are so many luxury boutique stores lining up this shopping street that it can be a shopping paradise for those wishing to indulge in some high-end shopping.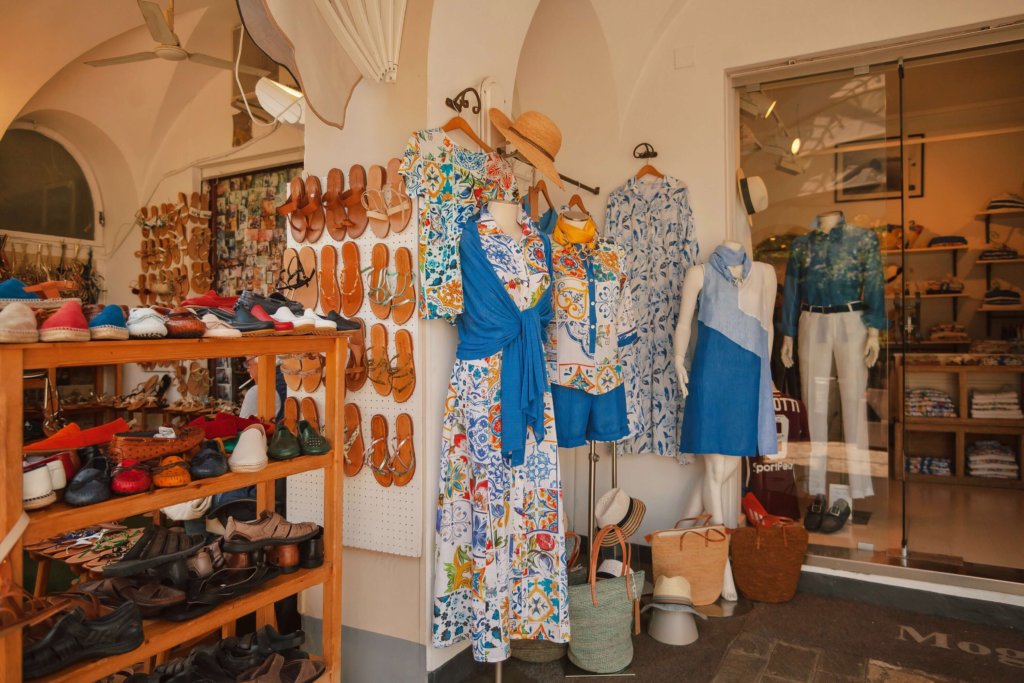 5. The Cinque Terre
The Cinque Terre consists of five small villages – Riomaggiore, Manarola, Corniglia, Vernazza, Monterosso-5 towns perched along the cliffside of the Italian Riviera. Each does have its own personality.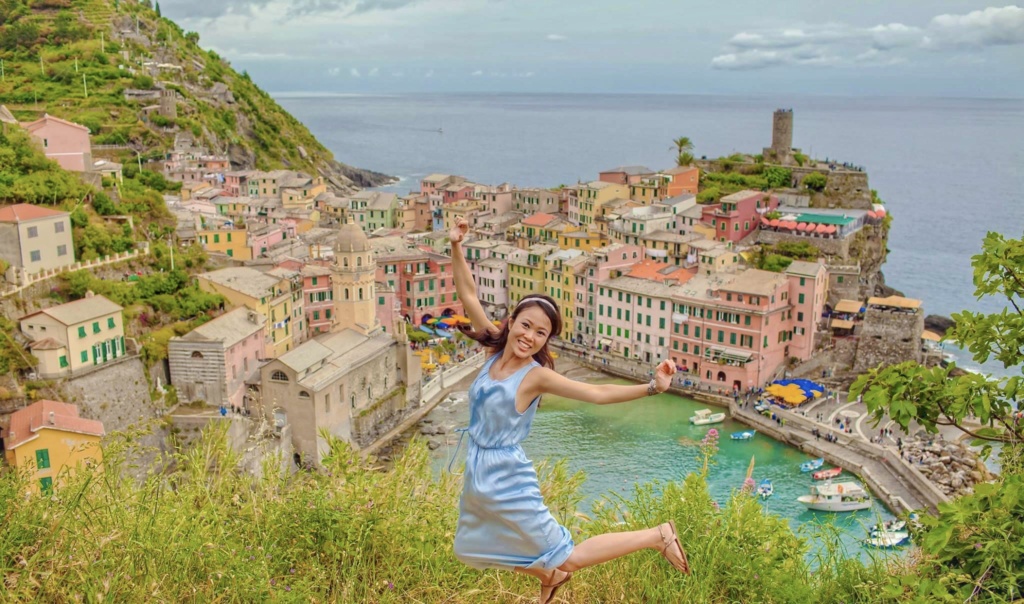 Know then, that you cannot reach the communities of Manarola, Corniglia, Vernazza, Riomaggiore or Monterosso al Mare by car. You can only get there by train. Riomaggiore is the first village from La Spezia, that sits in a small valley facing the sea.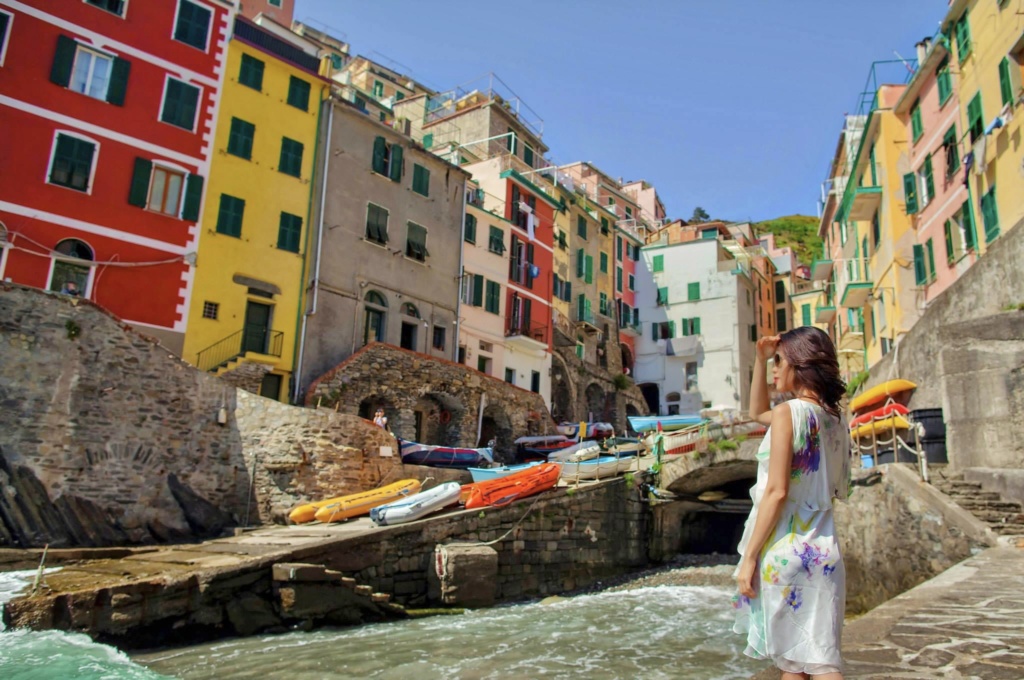 Heading north from Riomaggiore is the second village called Manarola. It's also a one-street town, with a small harbor where you can swim. I find Manarola more romantic and quieter – the view here is stunning. It is the second smallest of the famous Cinque Terre and the oldest of the five towns, with the San Lorenzo church cornerstone dating back to 1338.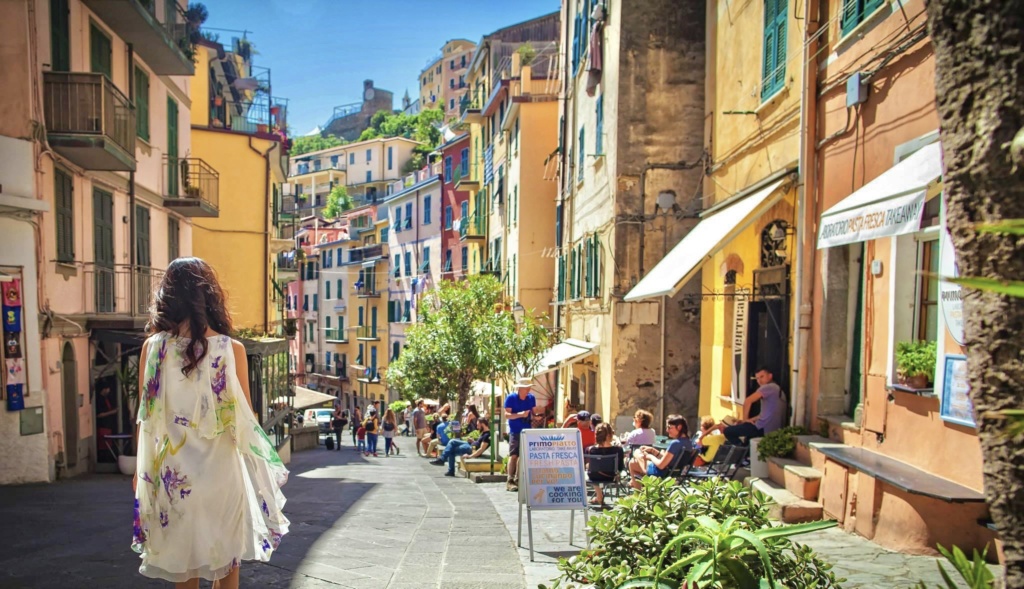 Vernazza has perhaps the most charming central square, as it's right on the water and there's a lovely church tower on one side. Here's the vivid description of Vernazza by the Guardian's, "In the late afternoon, the small, medieval town of Vernazza, on the Italian Riviera, is as perfect as Italy gets. With the daytrippers gone, the scene is impeccable, a Hollywood filmset, rolling every gorgeous, romantic Italian cliche into one. Up in the hills, winegrowers tend to their vines. In the piazza, flat-capped farmers, swept into corners by the last rays of sun, gather to talk and smoke. Pizza cooks over a wood fire in a restaurant. The town florist bursts into spontaneous operatic song. A couple kiss on a street corner. It's so romantic, so iconically Italian, that it's surreal."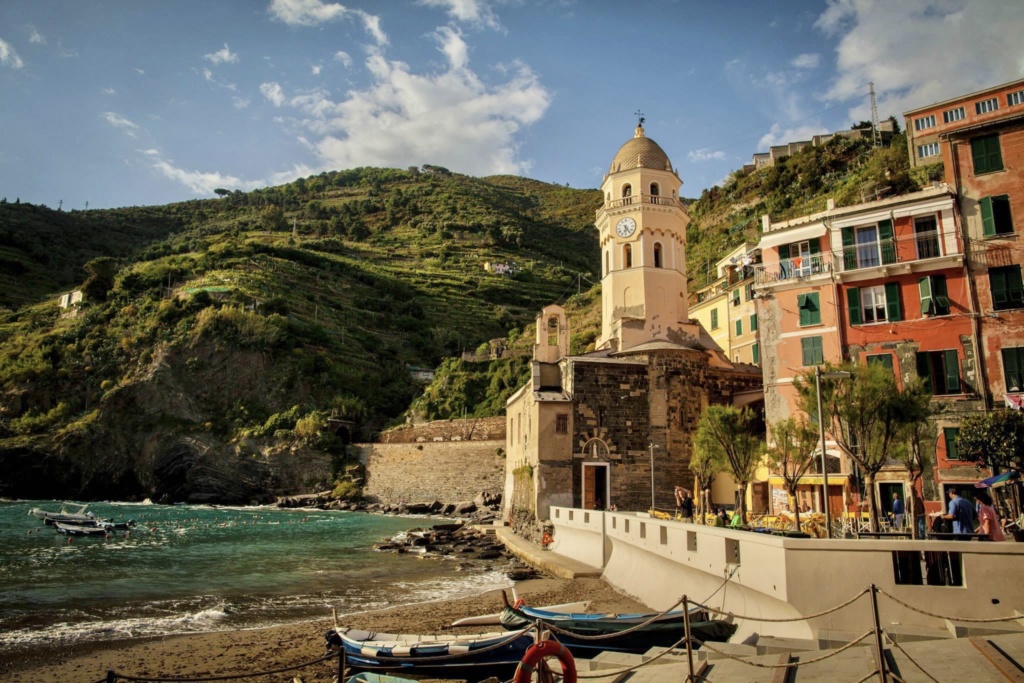 6. La Spezia
Your dream destination is Cinque Terre and you are overwhelmed with people's blogs and pictures of the 5 gorgeous "sister" villages: Riomaggiore, Manarola, Corniglia, Vernazza, and Monterosso-5 towns perched along the cliffside of the Italian Riviera. But from my experience planning for Cinque Terre, I learned that only a handful of travel blogs had really educated or informed me beforehand about how to get to Cinque Terre from other popular Italy cities like Milan and Florence. Rarely do people blog about the beautiful La Spezia- the main transportation hub and the main gateway for Cinque Terre.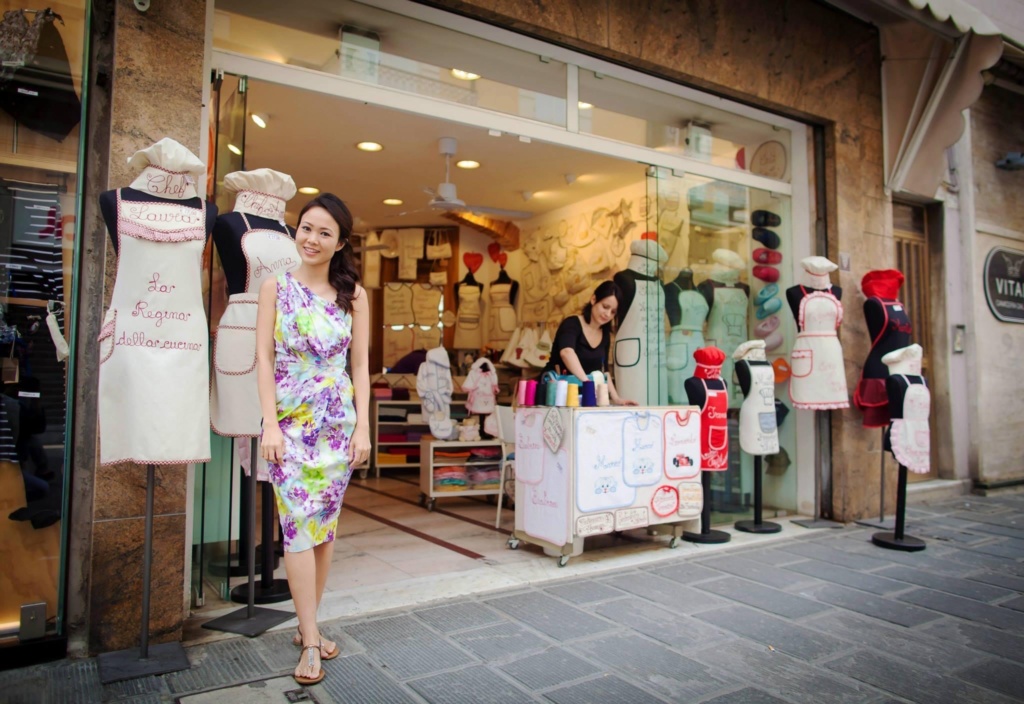 The Cinque Terre trains connect six stops: La Spezia (just to the southeast of the Cinque Terre) and the "official" Cinque Terre towns of Riomaggiore, Manarola, Corniglia, Vernazza, and Monterosso. If you come from somewhere else in Italy like Florence, you'll have to connect in La Spezia. This station near the Cinque Terre is connected to cities across Italy, including Florence, Milan, and Venice.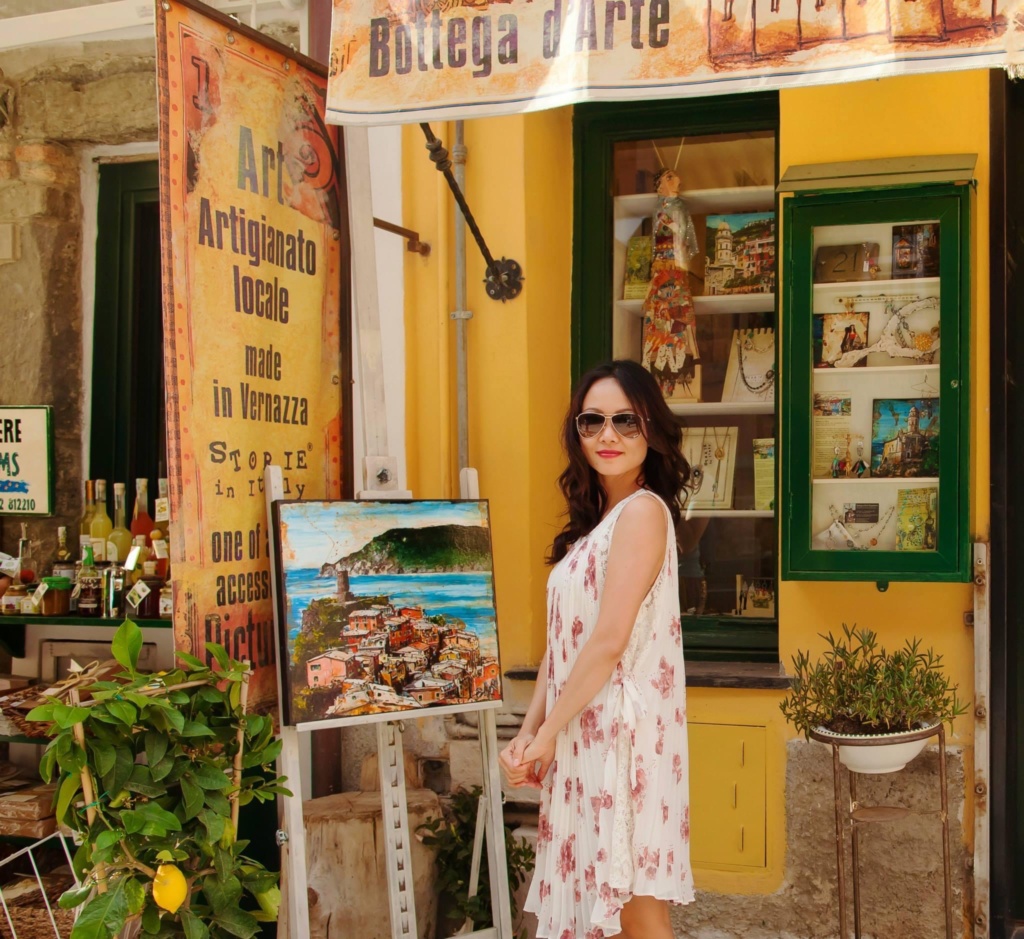 Maybe you would prefer to stay at the 5 sister villages; however I highly recommend that you should stay at La Spezia. It would be lovely to stay in Riomaggiore or Monterosso but they are not as accessible as staying in La Spezia and certainly not easy to carry your luggage. From La Spezia it is so easy to take the train to any of 5 villages. From La Spezia to Riomaggiore is 10-minute train ride and the sight seeing along the way is gorgeous. And between the actual Cinque Terre towns, it's less than 5 minutes.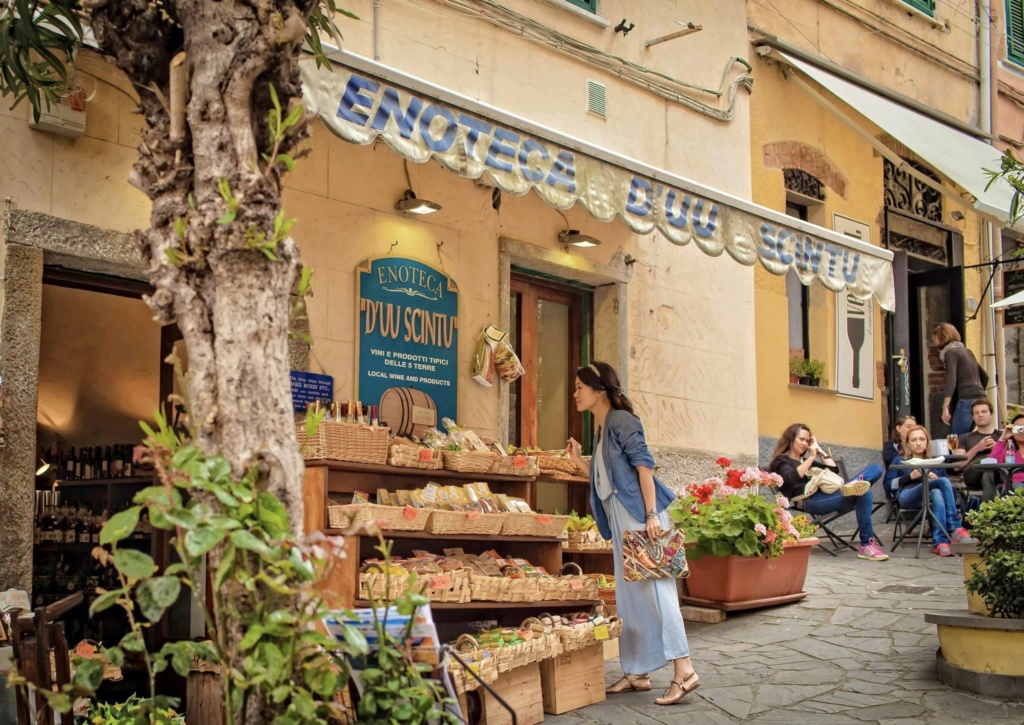 Although La Spezia is considered only the gateway to Cinque Terre by many people, to me this lovely town offered much more than just a convenient stop. La Spezia has some very interesting attractions, great food served in numerous restaurants, and can serve as a hub for travel to so many of today's top attractions in Liguria and Tuscany. One of my favorite things to do in La Spezia was shopping for hand-embroidered aprons for my cooking lessons in Paris!I was so excited to have my own personalized aprons made in Italy with my name embroidered by a La Spezia artist.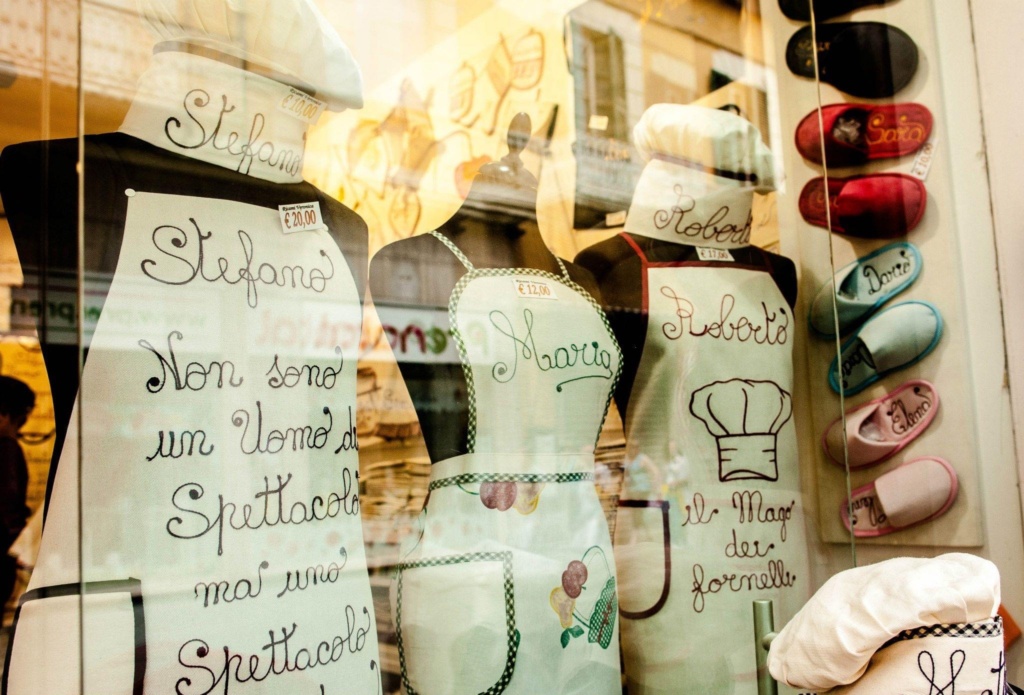 7. Florence
The cradle of the Renaissance, Florence is one of Europe's great art cities. Take a stroll across Ponte Vecchio, visit Piazza della Signoria and head up to Piazzale Michelangelo to watch the sunrise over the city for a truly special experience.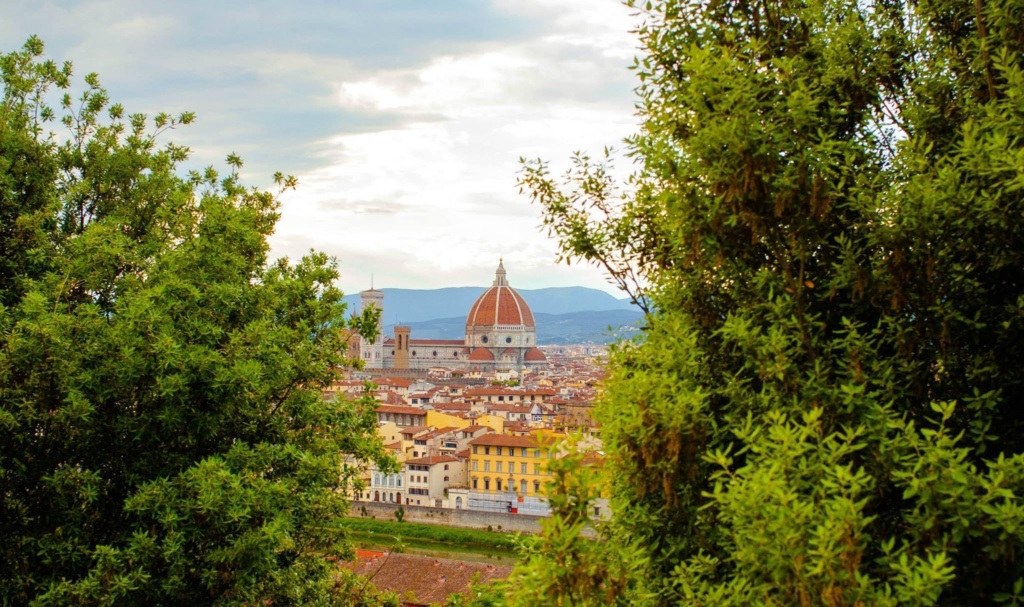 The best way to get around Florence is by foot. The city center is easily walkable and small enough that you could get from one end of the city to the other in 30 minutes.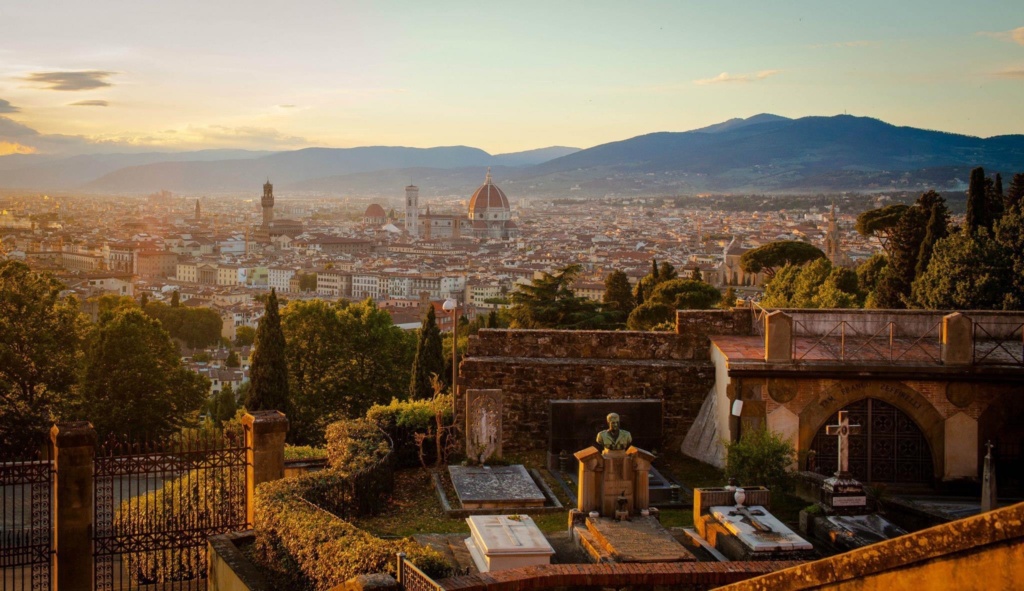 This quaint Italian city is far from pretentious, and unlike its big brother, Rome, Florence can be explored in a matter of a day or two.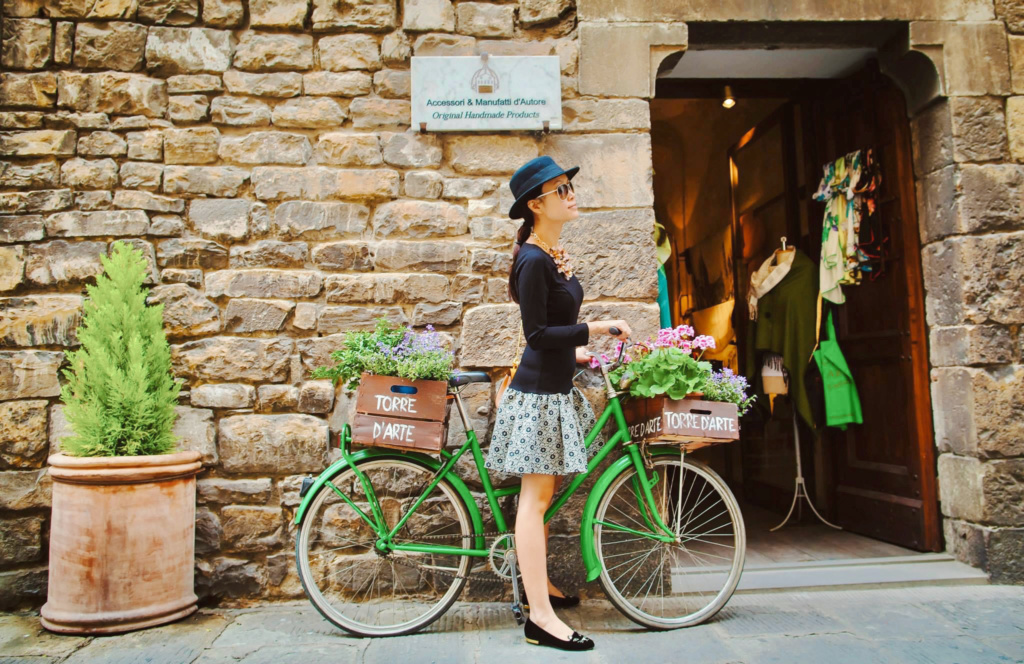 My recommendation for all first-time visitors to Florence is to head straight to the main cathedral (Santa Maria del Fiore), which is undoubtedly the most iconic sight in the city. Entrance to the cathedral is free, but paid admission is required for other areas including the climb to the dome, the Duomo Museum (worthwhile), and the Baptistry.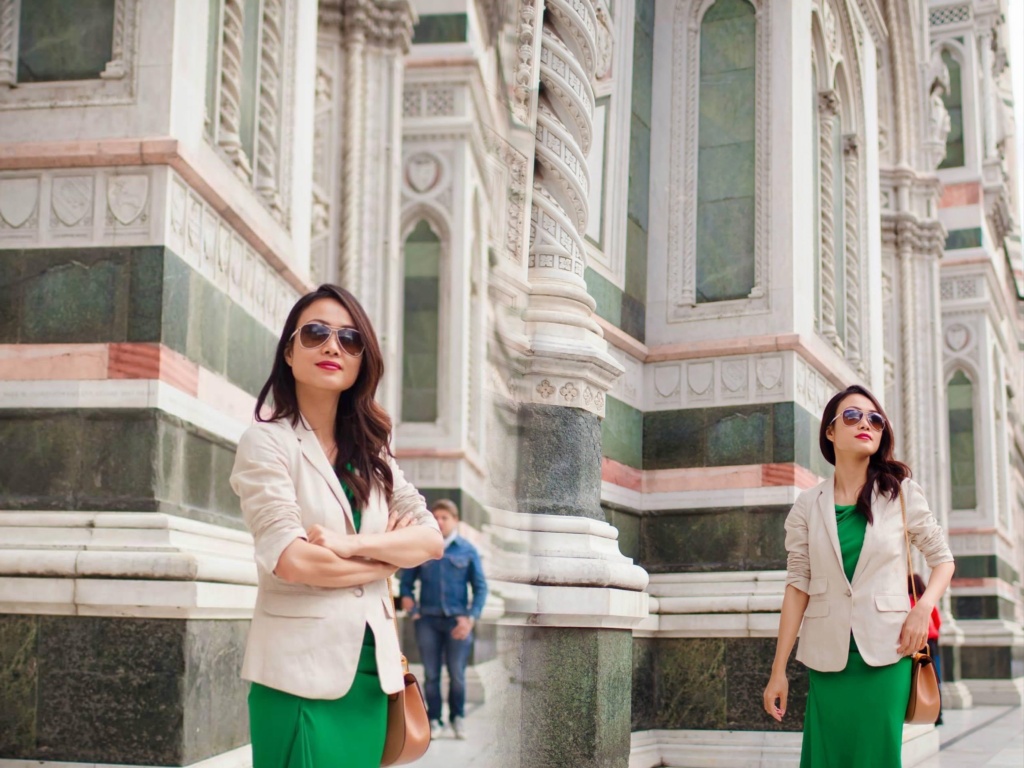 8. San Gimignano
Florence, capital of Italy's Tuscany region and birthplace of the Renaissance, is home to masterpieces of art and architecture; but the Tuscan countryside was what captured our heart! There are also some great day trips outside of Florence to enjoy, especially if you rent a car and head out in to the Tuscan countryside. The countryside is quite literally covered with vineyards and olive groves that give the rolling hills a deep green color with hints of golden as the sun glints off of the leaves. Just like in a movie!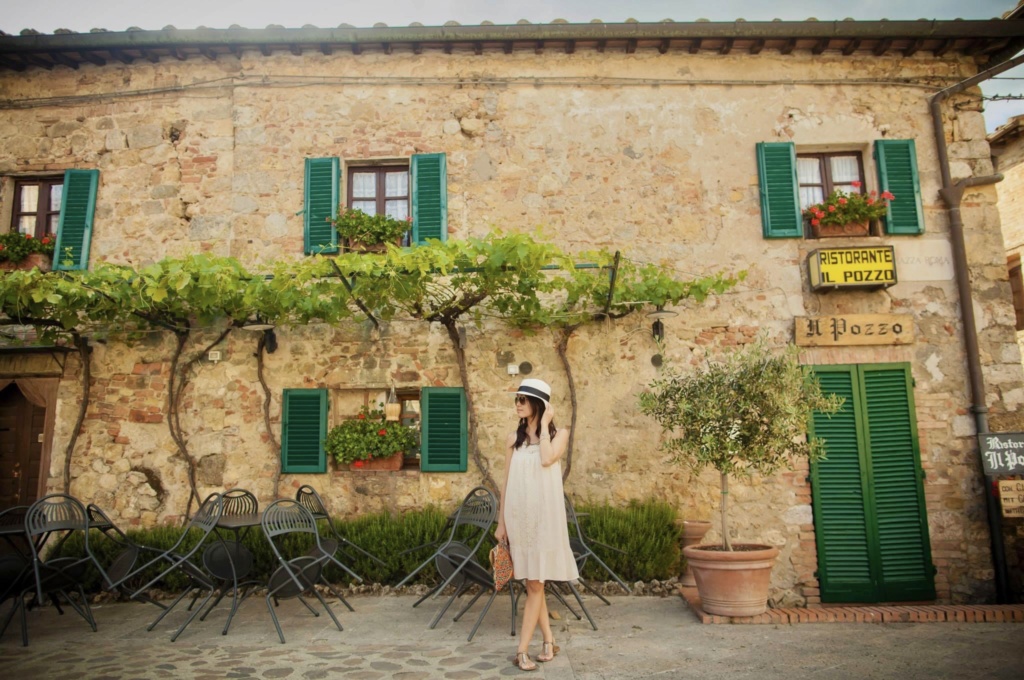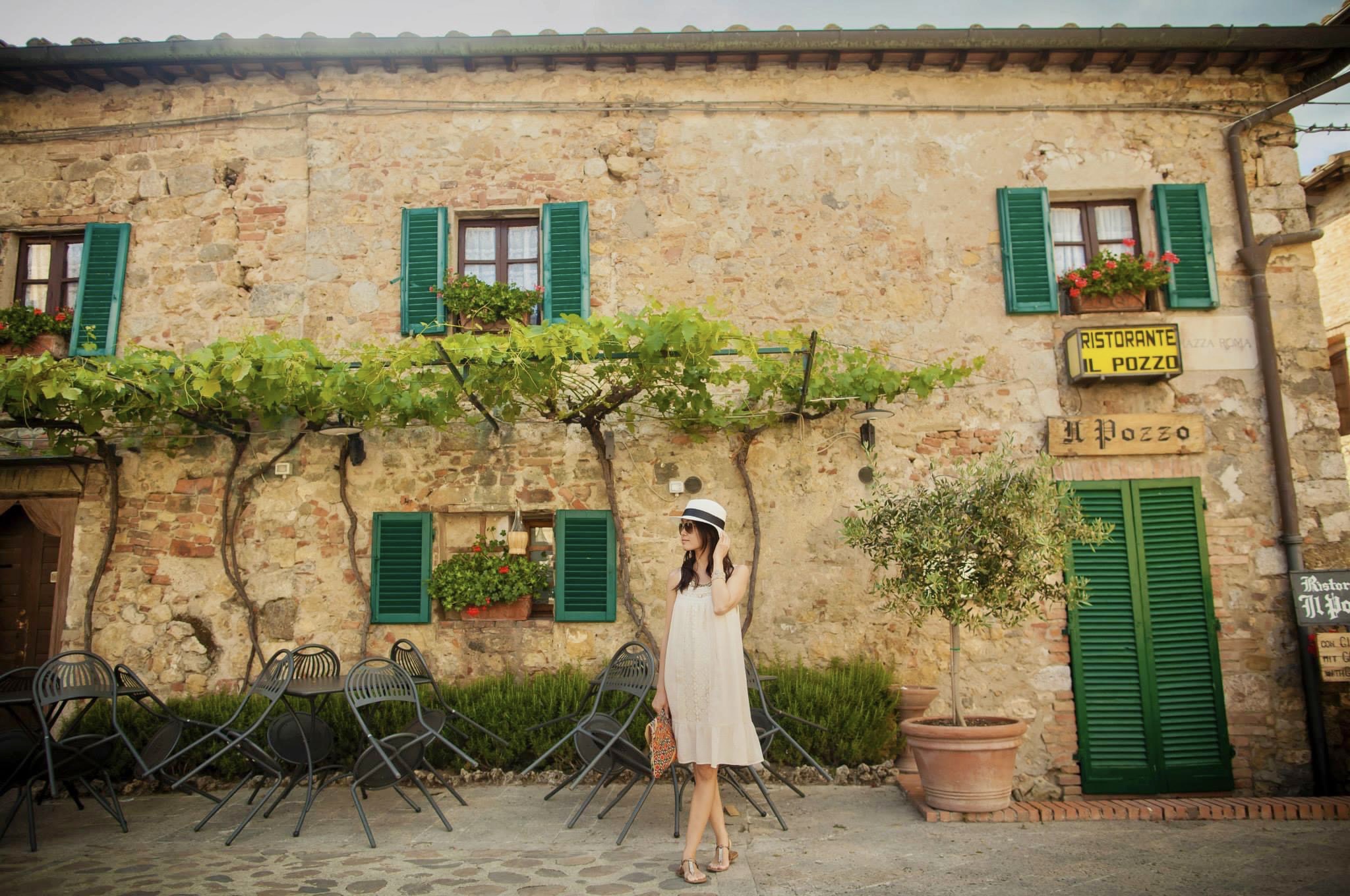 We spent most of our time in the Tuscan countryside exploring San Gimignano-a quaint walled medieval hill town in the province of Siena. It's much more peaceful and beautiful than Siena itself in our opinion!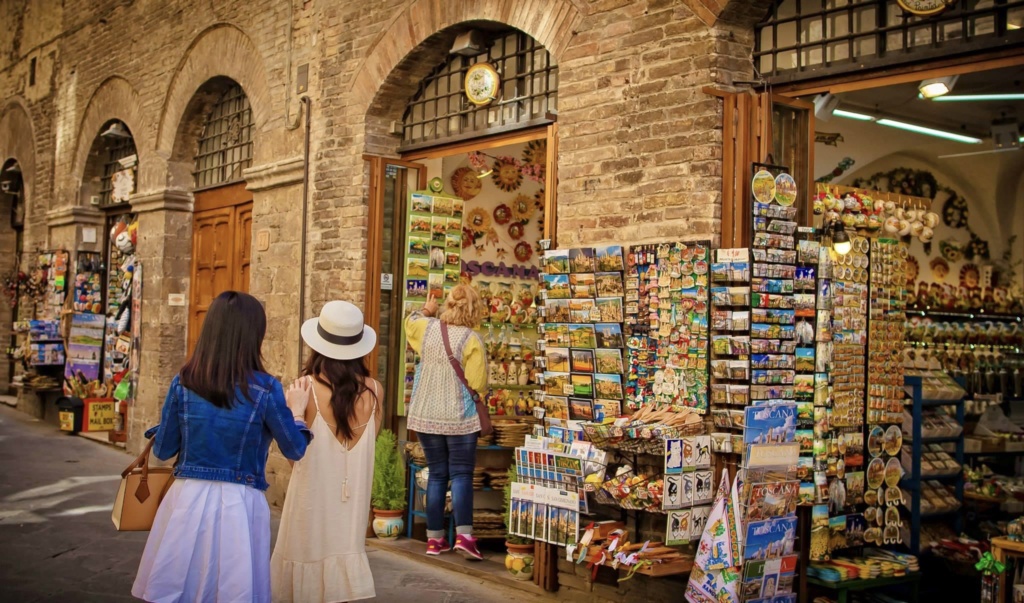 San Gimignano is another of Italy's stunning UNESCO World Heritage Sites. The whole town has historical origins that go back thousands of years. Filled with beautiful Romanesque and Gothic architecture, the tiny town is famed for its many towers.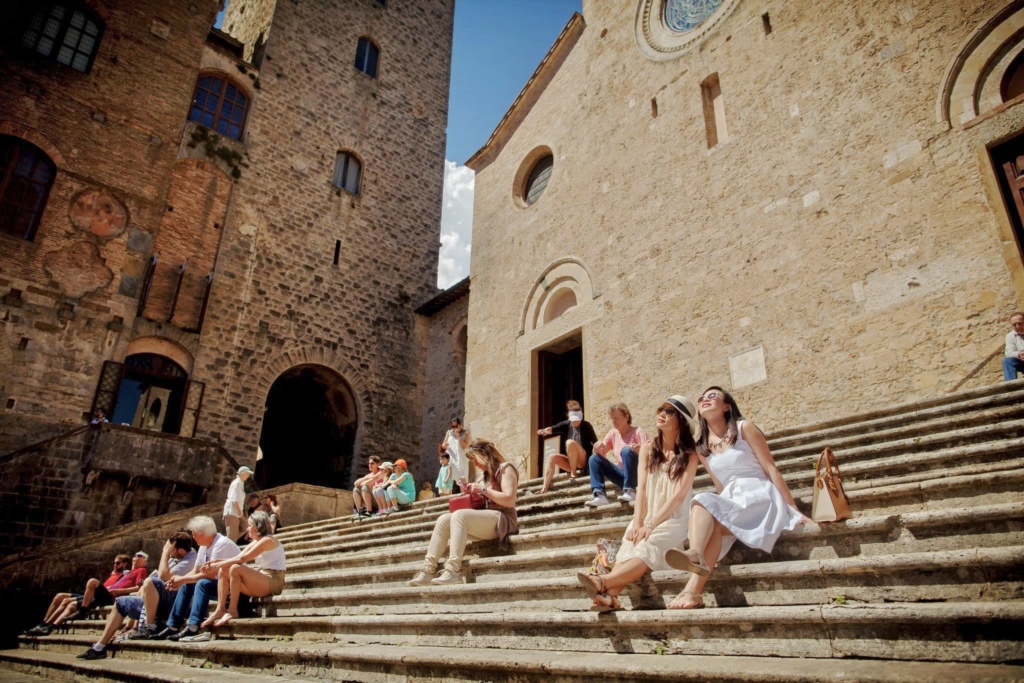 And here, we tried the world's best gelato….Gelateria Dondoli's master won the last two editions of the Ice Cream World Championship. This ice cream parlour is known all over the world and visited by a large number of celebrities. Sergio, Dondoli's master gelato maker, uses top quality ingredients and combines all flavours in a very innovative way, like the sorbets flavored with aromatic herbs. I tried three of his most famous creations: Lavender, Rosemary, Vernaccia!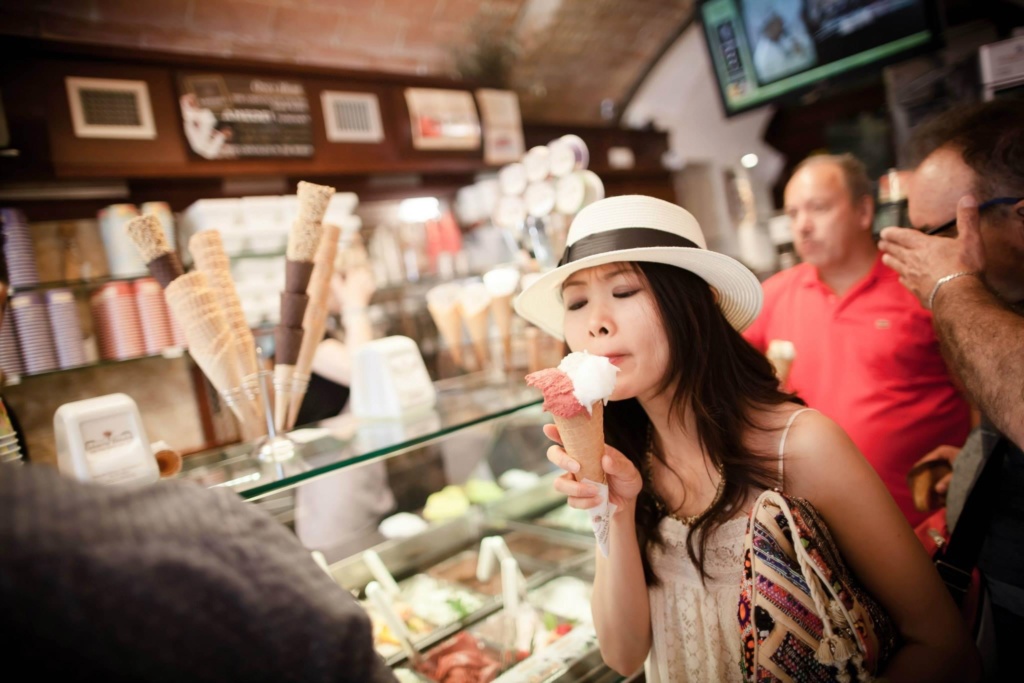 We loved exploring the Tuscan countryside, tasting Chianti Classico, enjoying local gourmets, walking up the rolling hills, and just breathing in all that Tuscany can offer!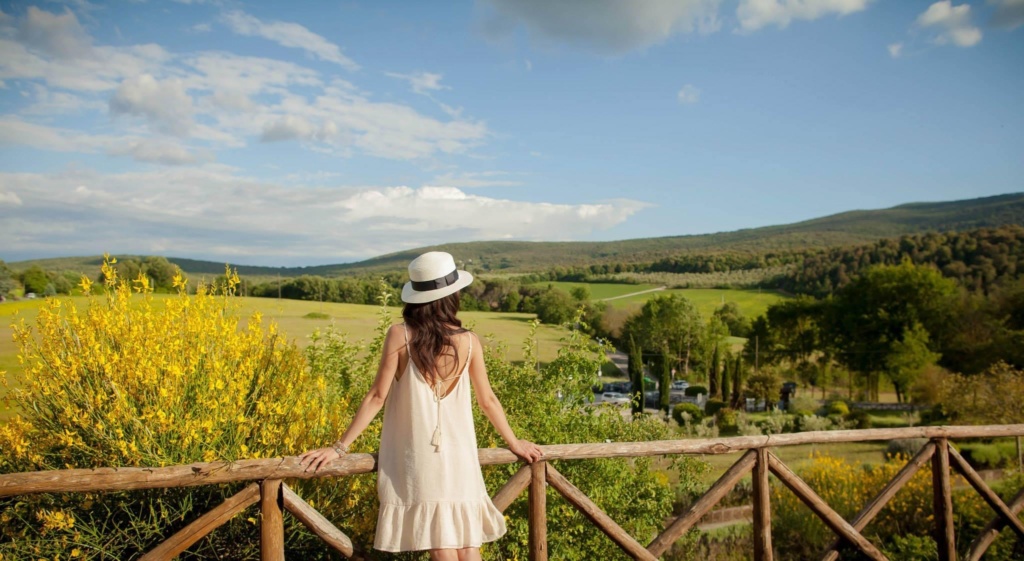 9. Venice
No Italy itinerary is complete without visiting Venice. So even though that it might be extraordinarily crowded during summer time, it never loses its capacity to enchant!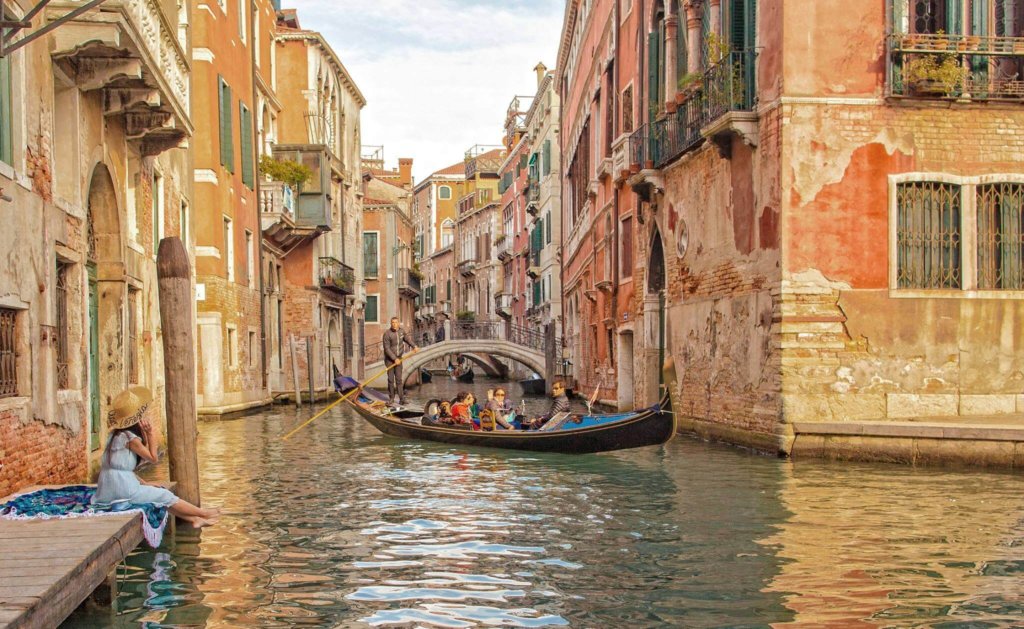 Venice is probably one of the most picturesque and photogenic city in the world. There's a reason why it's popular: the sheer loveliness of an exquisite city that seems miraculously built on water.
Every corner you turn, you walk deeper into some real-life watercolor painting that a camera can never do justice. It's a maze of canals and small streets, whimsical bridges, and colorful buildings. We were swept away by romantic Venice!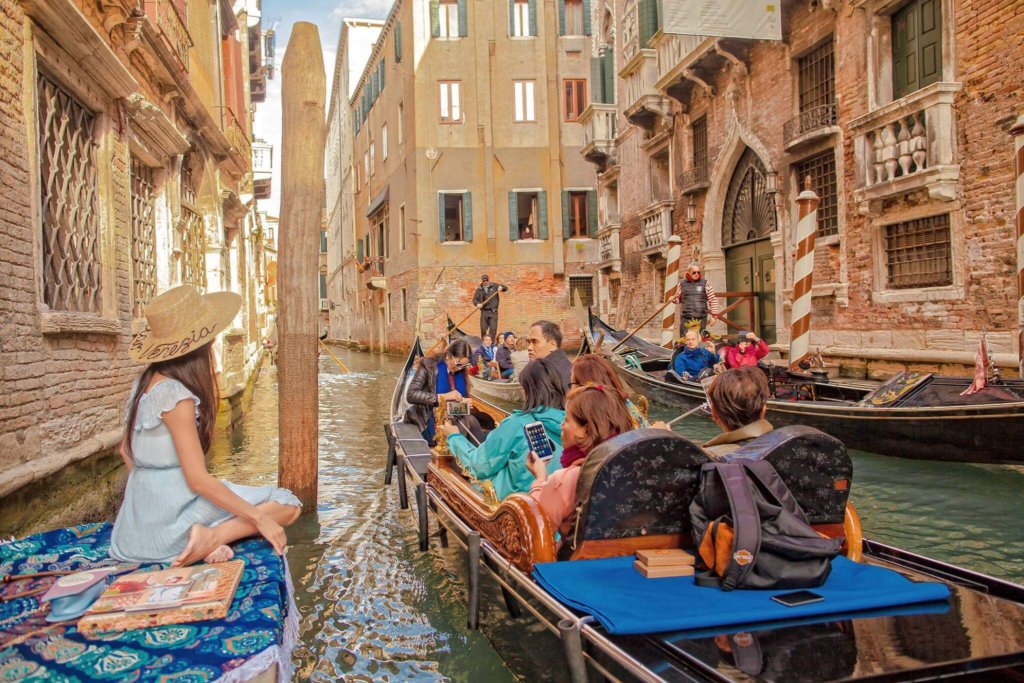 One of our favorite outdoor cafes in Venice is Cafe Florian, opened in 1720 in Piazza San Marco. It is Italy's oldest Café. Florian offers the best in music. Leading cafe-concert musicians present a rich repertoire of classical music and extracts from operas. The outdoor terrace provides a breathtaking view of Piazza San Marco.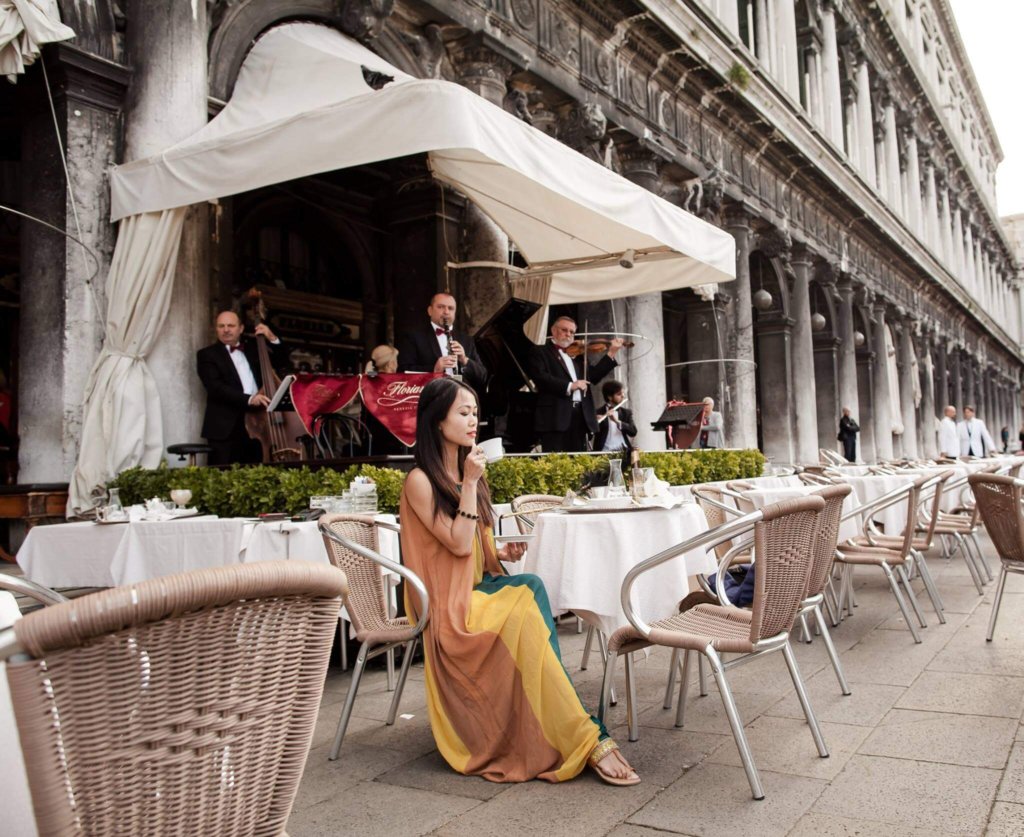 Romantic and charming, Venice is best explored by gondola as you take in the iconic bridged archways, mosaics, palazzos, and palaces.We were captivated by the glamor and elegance of Venice and its magnificent palaces and churches lining the Grand Canal as we glided along in an authentic gondola.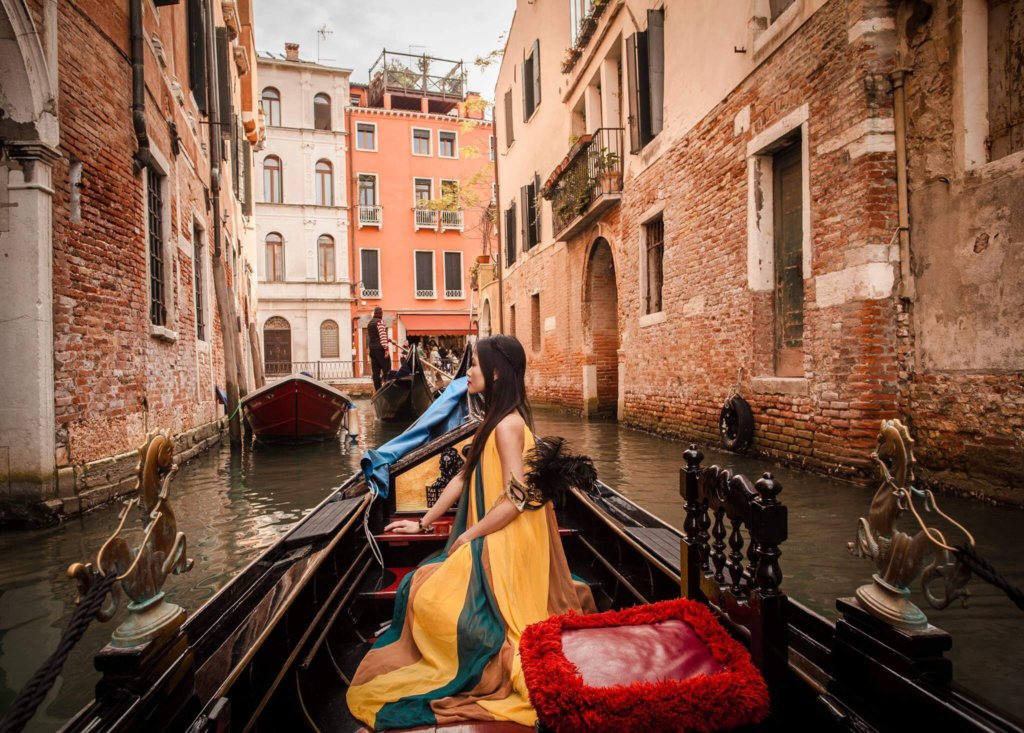 10. Burano
Burano is a small island in Venice's lagoon easily accessible by vaporetto service from Fondamente Nuove. The Laguna Nord (LN) line leaves every 30 minutes and the trip takes 40 minutes. From Fondamenta Nove you can get the Vaporetto #12 that will take you to Burano after a stop in Murano.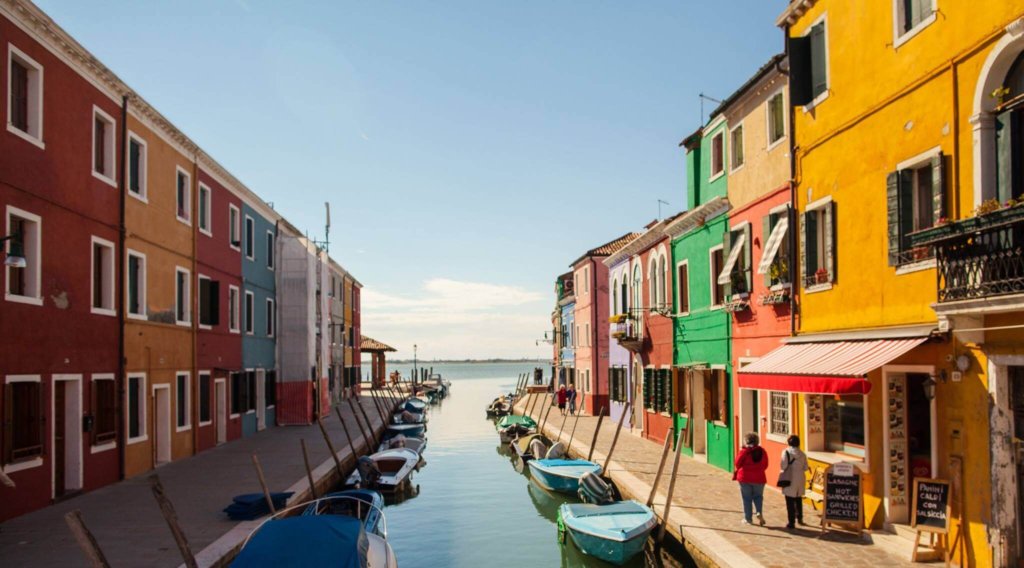 The main reason to visit this island is to admire the beautifully colored houses of the fishermen. With all the colorful homes and laundry-filled alleyways, Burano is a true photographer's dream. Every corner here is charming and colorful. It is without question one of the brightest places in the world!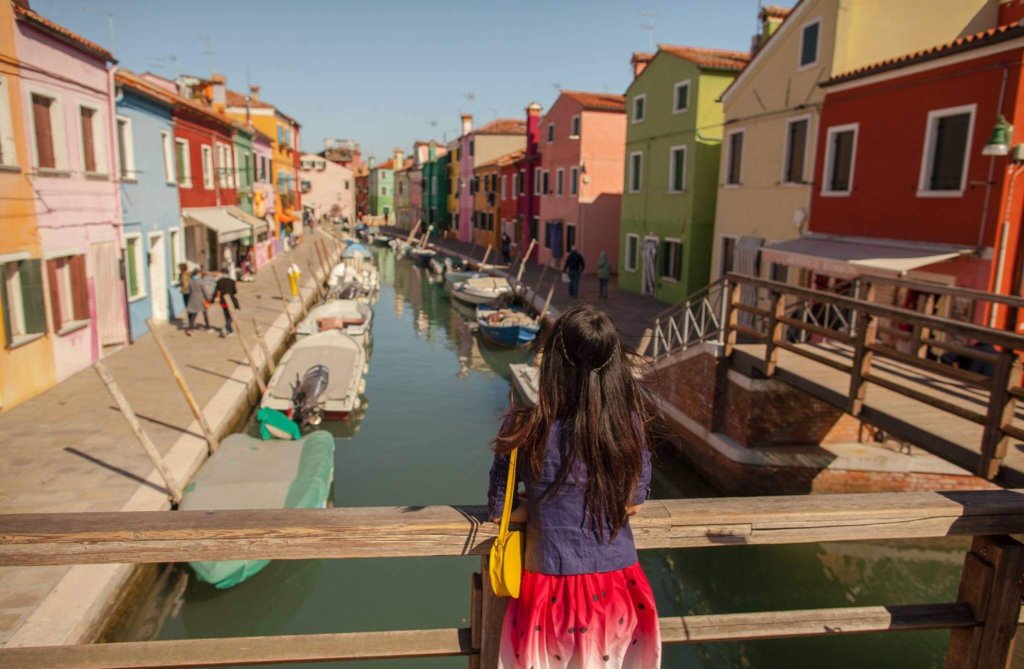 Burano is an old fishing village, whose traditions date back to Roman times. For most of Burano's history, fishing was the main source of income for the island. Although the number of fishermen has greatly declined over the years, it still has the working-island feel that can be hard to find on Venice. There are signs of real people living real lives. Fishing boats come in and out with their daily fresh catch. Locals hang their laundry and peer over their flower boxes or behind striped curtains at the tourists.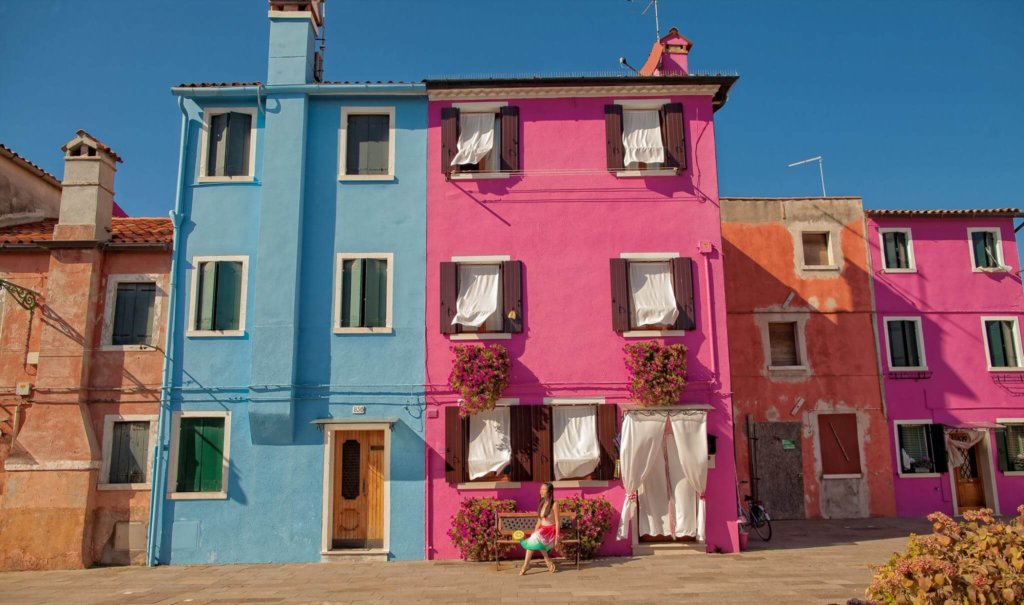 Burano is the land of stories and legends. Here locals tell us different stories about their colorful houses and their lace heritage. Years ago, fishermen painted their houses bright colors so that when they came home in the fog, they could know whose house was whose. And years ago the wives of fishermen started to knit lace while they waited for their husbands to return from sea, and soon the island became known as the 'land of lace'.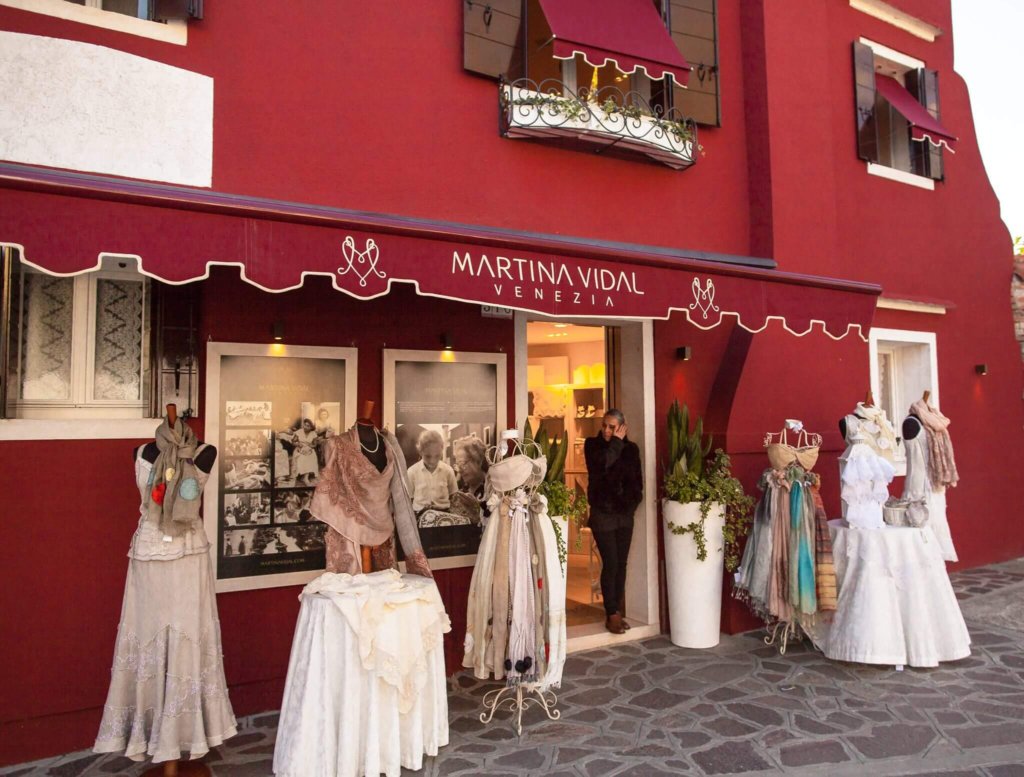 11. Milan
Milan is the fifth-largest city in the European Union. Milan has something for everyone: world-class shopping and a thriving cultural scene. It's set apart by its glamour and passions.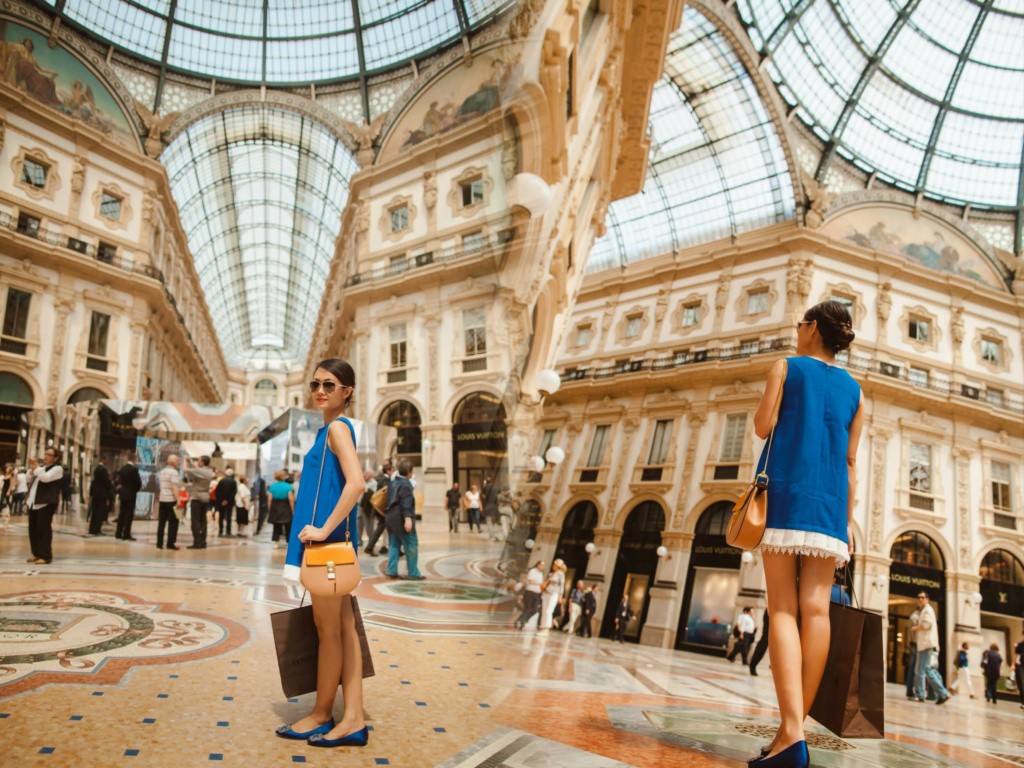 Begin your Milan exploration at Galleria Vittorio Emanuele, the oldest covered shopping arcade in town. It's home to fashion giants such as Prada and Gucci.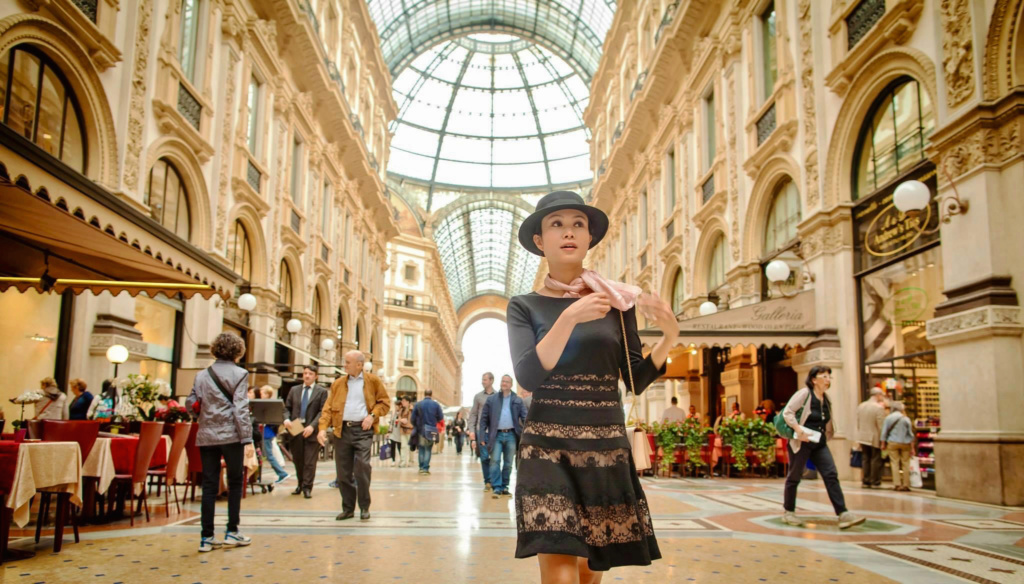 Then head right to Piazza del Duomo. Entrance is free; wander around the inside to see stained glass windows and the mummified corpses of two bishops, and then admire the pink-marble Gothic façade. The Duomo di Milano is one of the world's largest churches.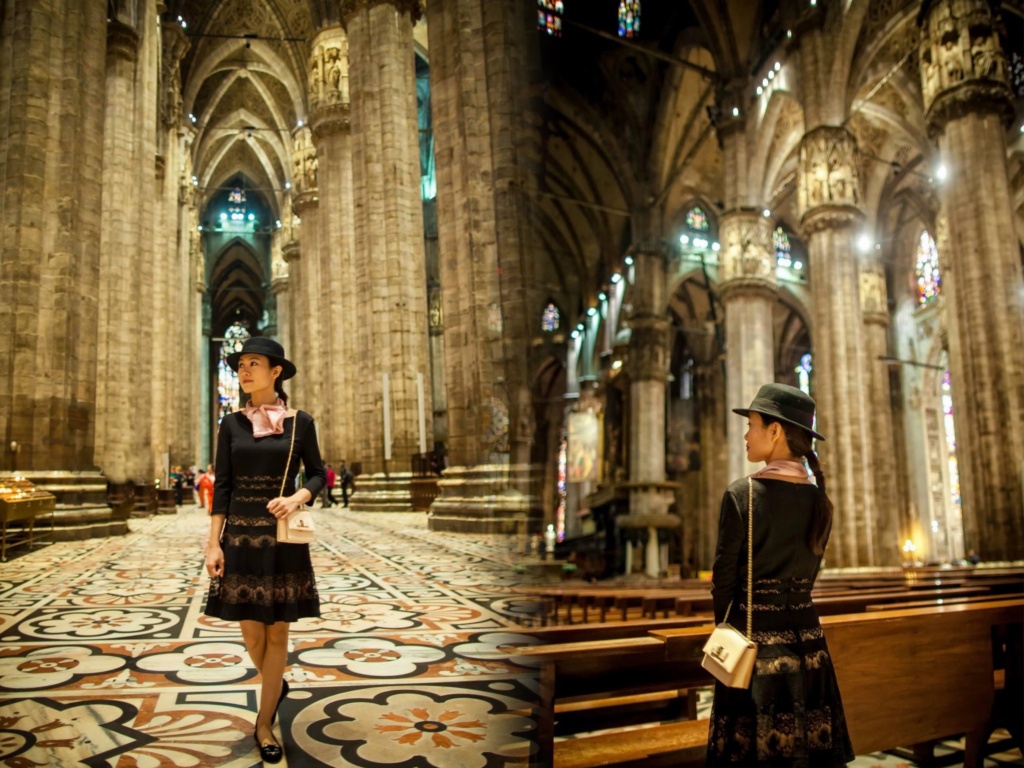 12. Rome
"Ideally, you visit Rome slowly. You sit, you stroll, you take it slow and as it comes. You don't go to see stuff, you let it slip up on you — one piazza, one fountain, one amazing structure at a time. That would be the best-case scenario."
-Anthony Bourdain
It's impossible to visit Italy without visiting their famous capital. Its historical and architectural significance is simply unmatched. Home to one of the oldest and most powerful empires on Earth, from the Colosseum and Parthenon to the Trevi Fountain and St. Peter's Basilica, there is beauty and wonder around every corner.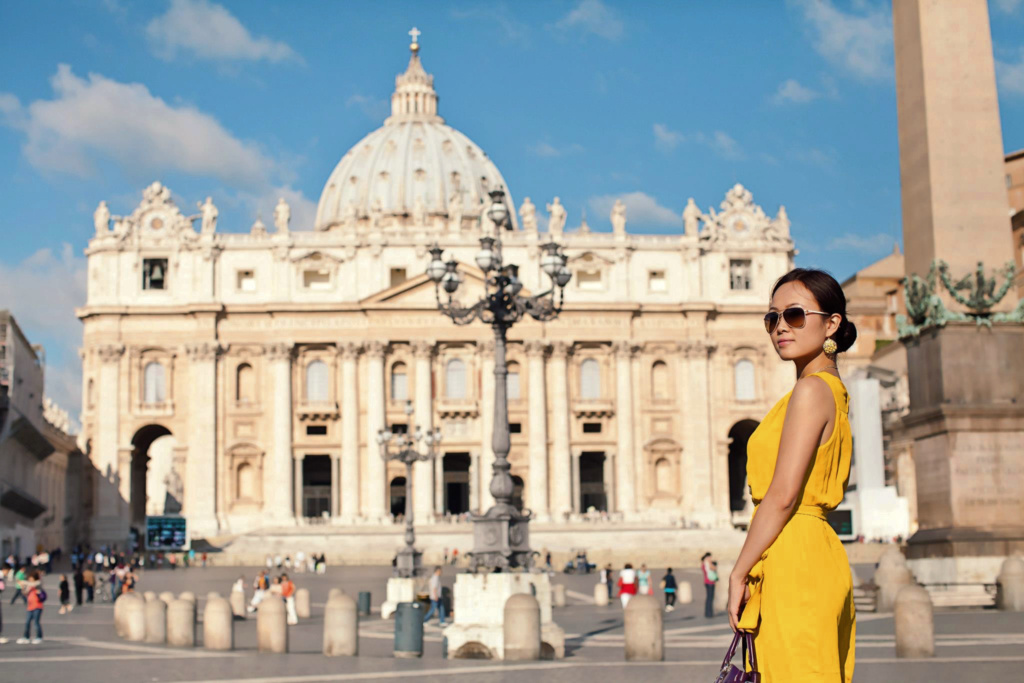 The Colosseum is regarded as a main symbol of the city and is one of the most-visited and famous historical landmarks in Italy.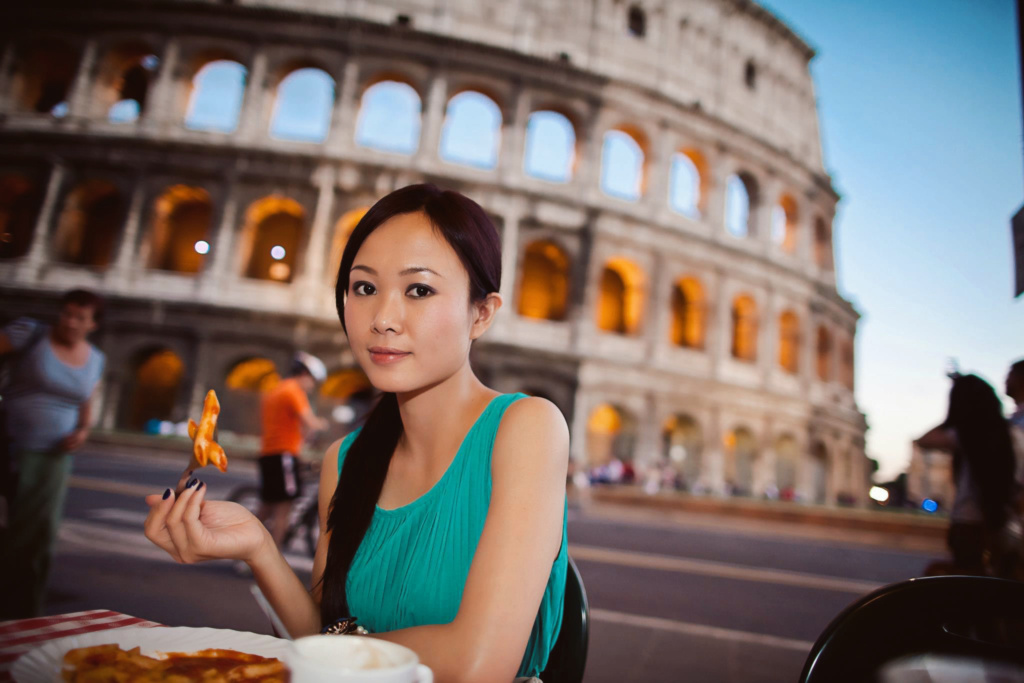 The Spanish Steps are usually very crowded; it attracts tourists as well as locals who use it as a gathering place. And it's not easy to climb up the famous Spanish Steps which consists of 137 steps.
Piazza Navona is one of the liveliest places you can be in Rome. It is filled with many incredible attractions, like a beautiful church, Bernini sculptures, a cast of street artists, and elaborate fountains.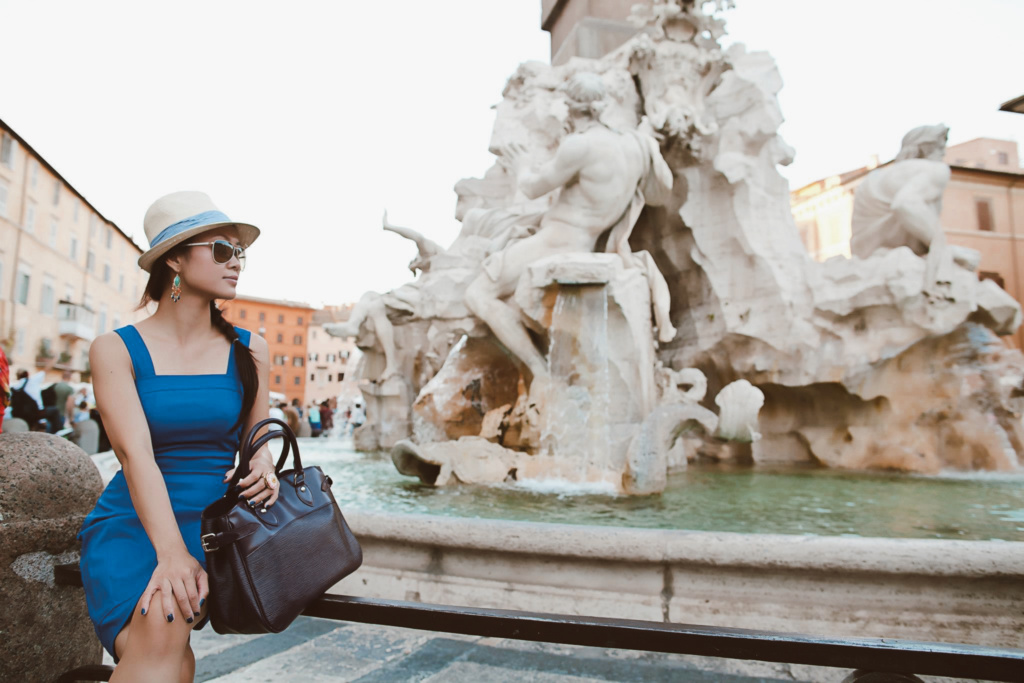 Wander the streets and sample some of the delicious food. Not just the pasta and pizzas we expect but also the birthplace, some say, of risotto.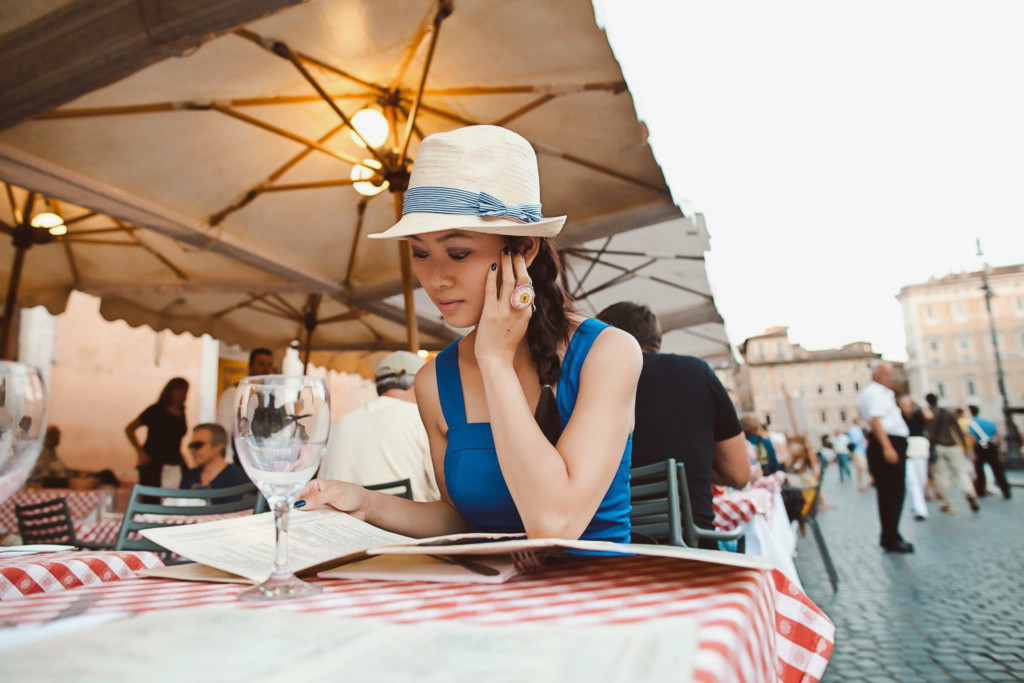 So, this is my list of the 12 best places to visit in Italy. Hope I was able to inspire you to plan your summer Italy trip. Pin this post for later!