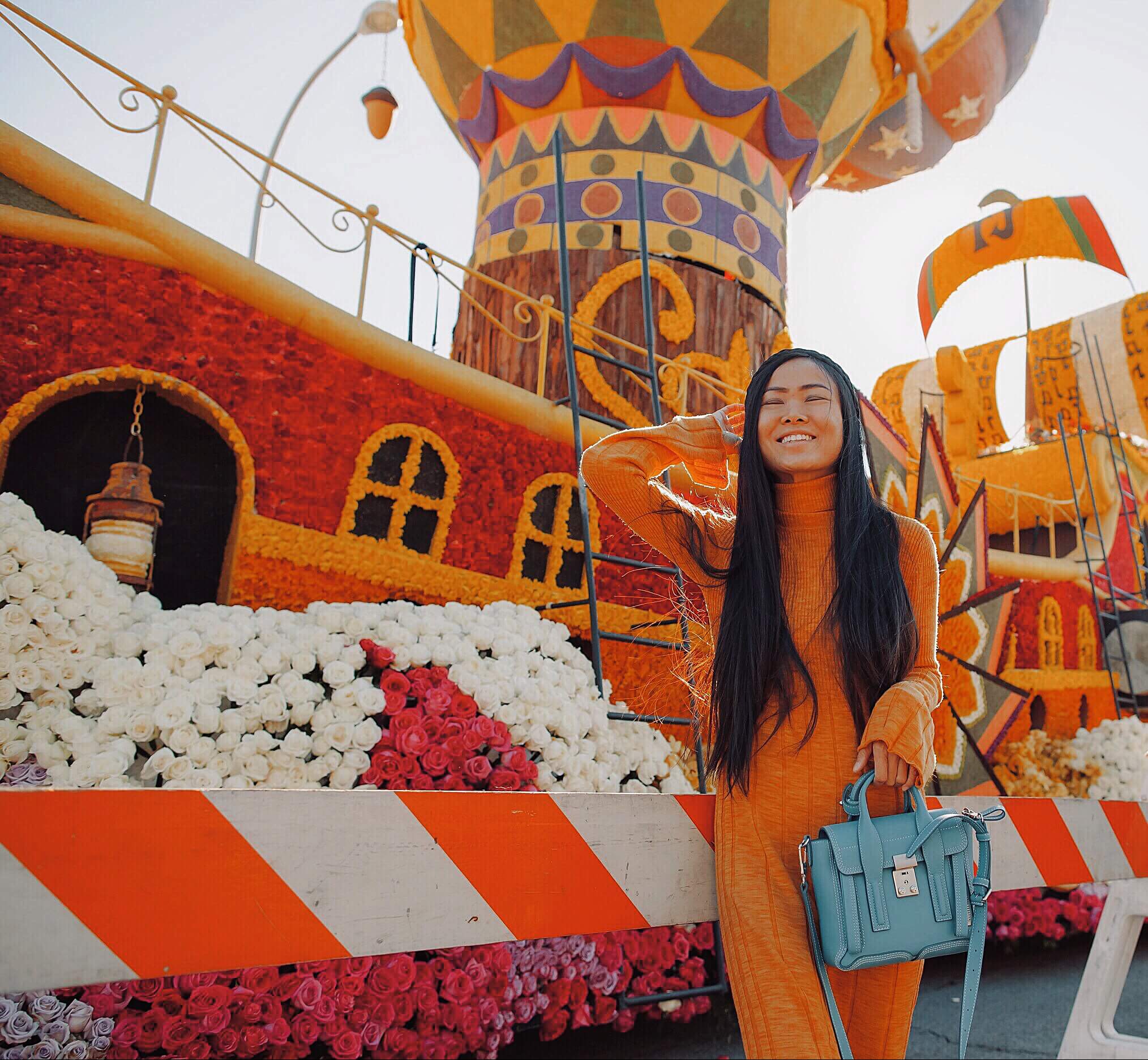 Post-Rose Parade Float Viewing
It doesn't seem to be New Year's Day without having the Rose Parade playing on the TV. Founded in 1890, the Tournament of Roses, which features flower-covered floats, spirited marching bands and high-stepping equestrian units, is America's New Year Celebration, a greeting to the world on the first day of the year and a salute to the community spirit. Thousands of families and football fans board flights every year to California to take part in what has become a time-honored tradition.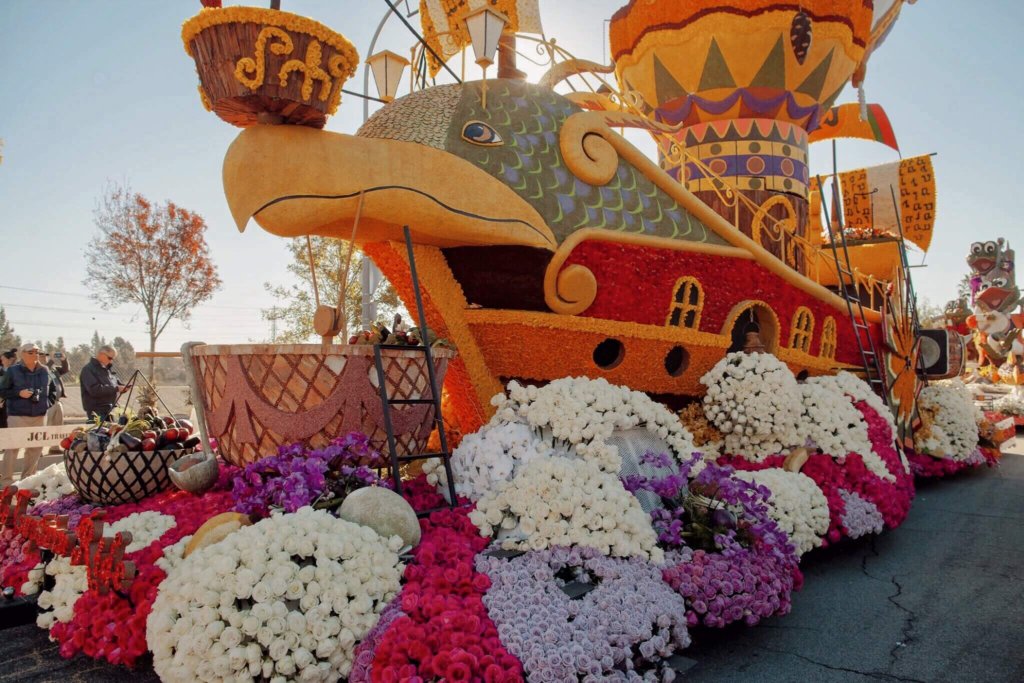 You've seen them on television, and now you're dying to see all the details of those gorgeous Rose Parade floats up close. Here's the first thing you need to know: Don't go to the parade. That's because there's a much better way to get a good look at them and take their photos: Post Parade.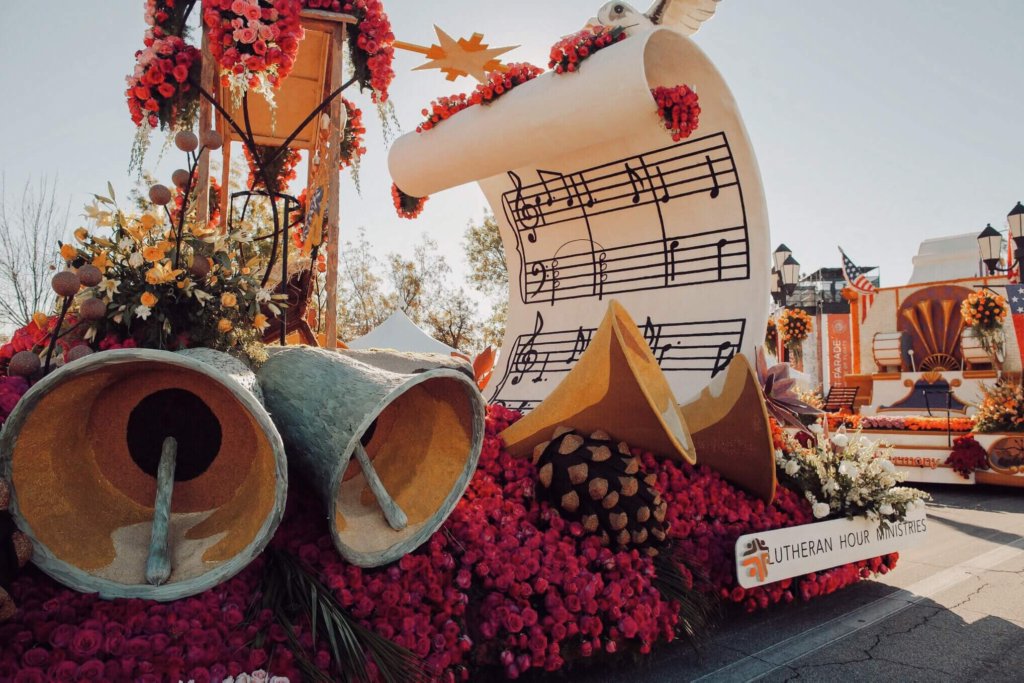 No need to camp out in the cold and deal with traffic/crowds to see the annual Rose Parade firsthand. Instead, watch the L.A. tradition from home and head over to Sierra Madre Boulevard in Pasadena to view the floats post-parade.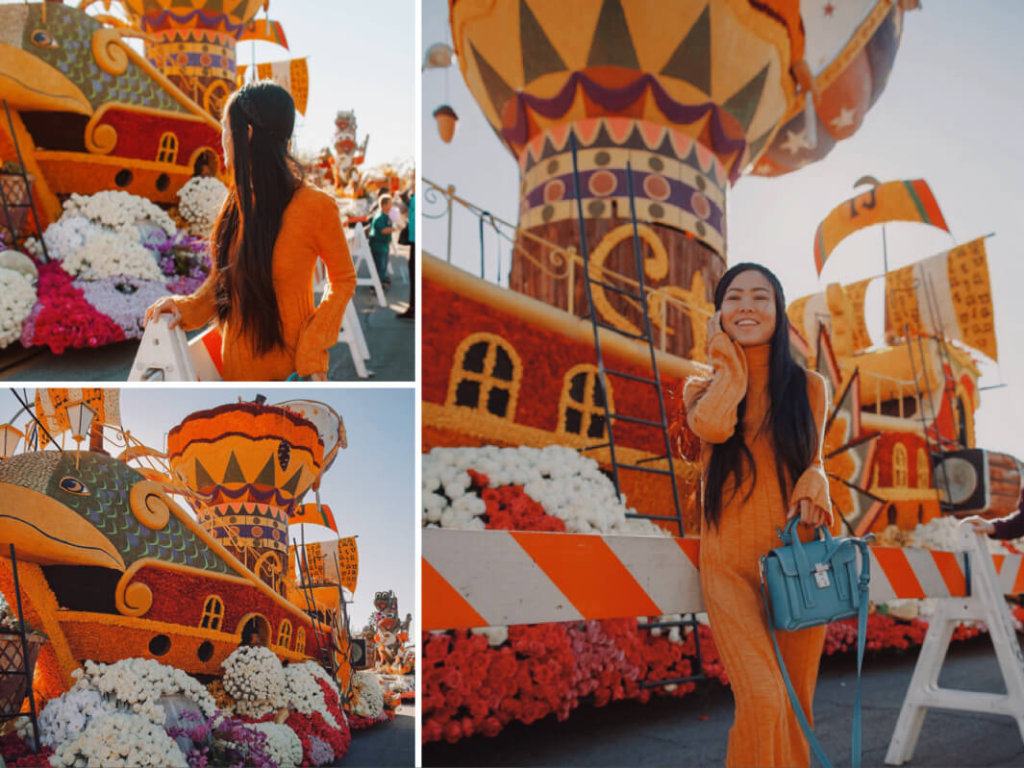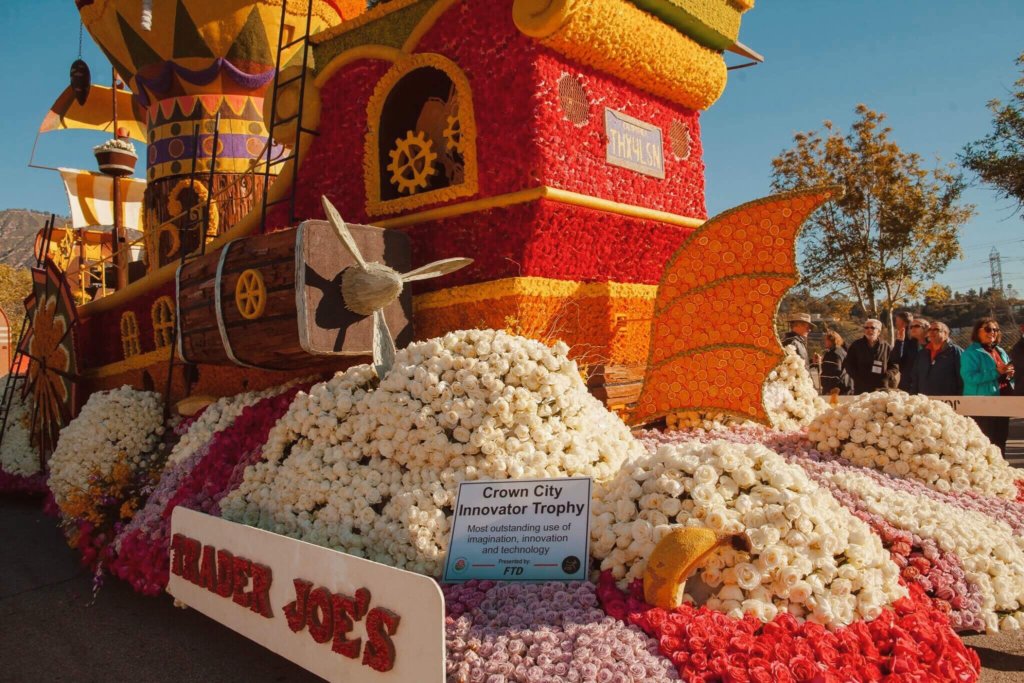 After the Rose Parade ends, all of those fantastic floral masterpieces park near the end of the parade route. A Showcase of Floats allows visitors to walk within feet of the floral and animated masterpieces parked along a 2-mile route on Sierra Madre and Washington boulevards in Pasadena. You get to take a closer look at the design and workmanship that went into each float entry and learn more about the float process.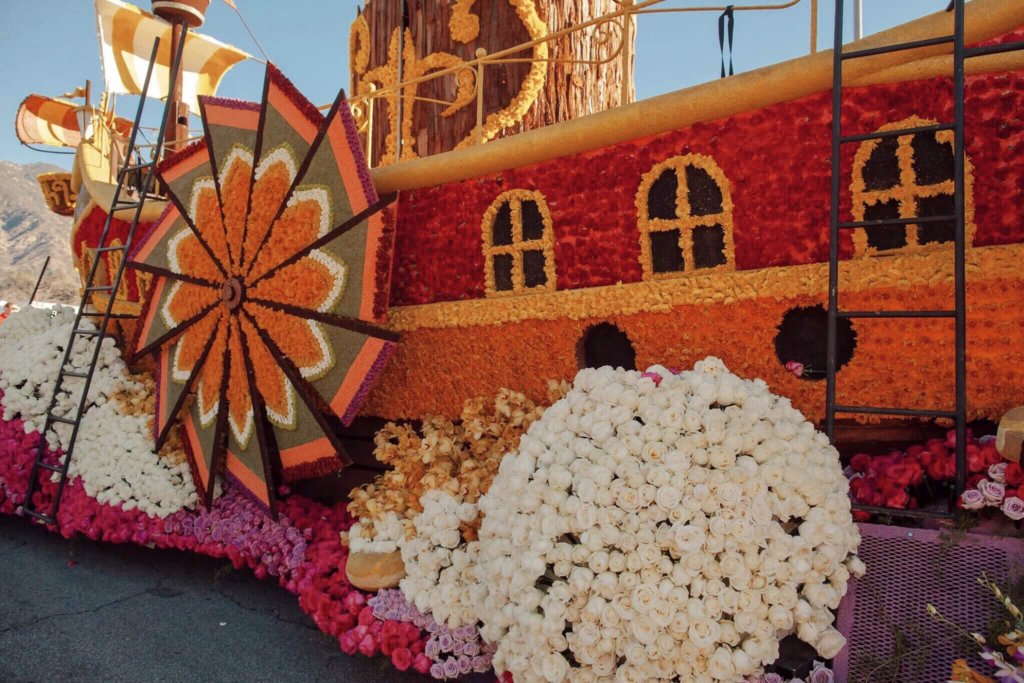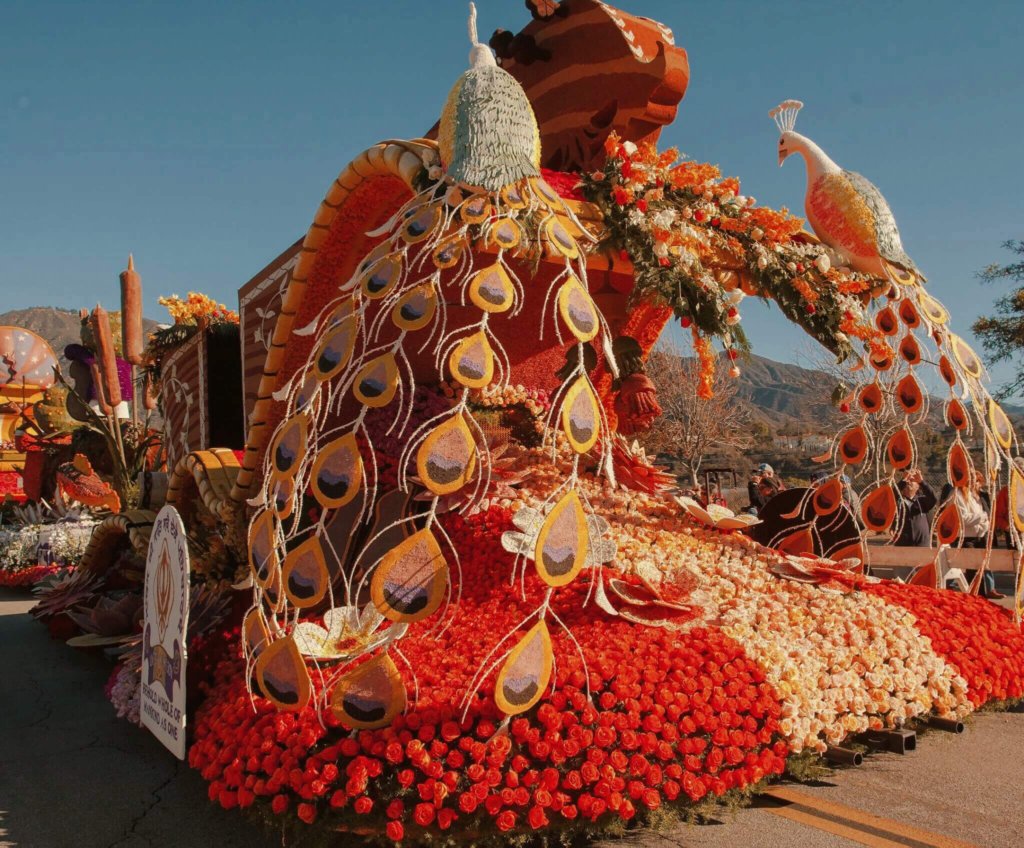 To see them, you pay a small admission fee ($15 per person in 2019). Once you're inside, you can get close to them (but please don't touch) and stay as long as you like.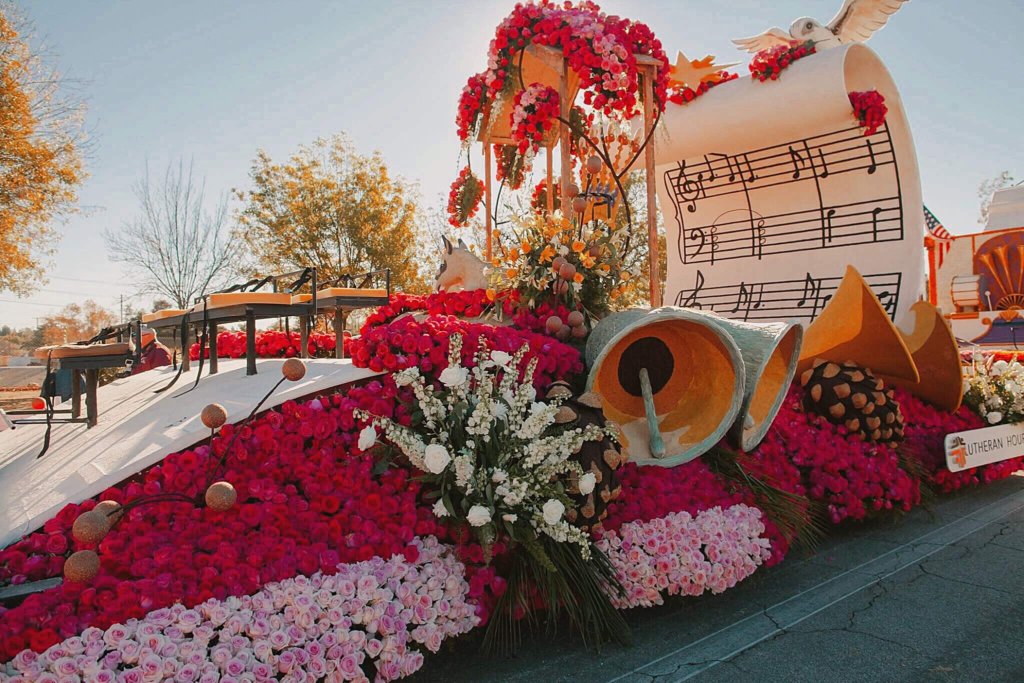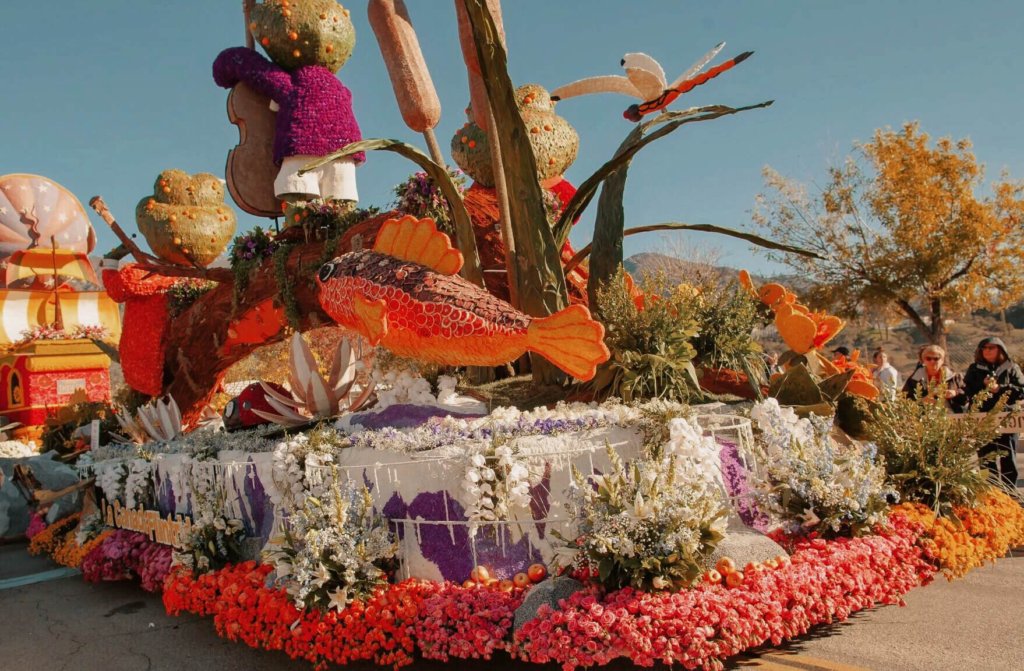 Float viewing (officially called Post Parade: A Showcase of Floats) starts Jan. 1 from 1-5 p.m. but remember that ticket sales end at 3 p.m. and that last entry is at 4 p.m. On Jan. 2 there will be a special slot reserved for seniors and disabled visitors from 7-9 a.m. The rest of the public is welcome from 9 a.m. – 5 p.m.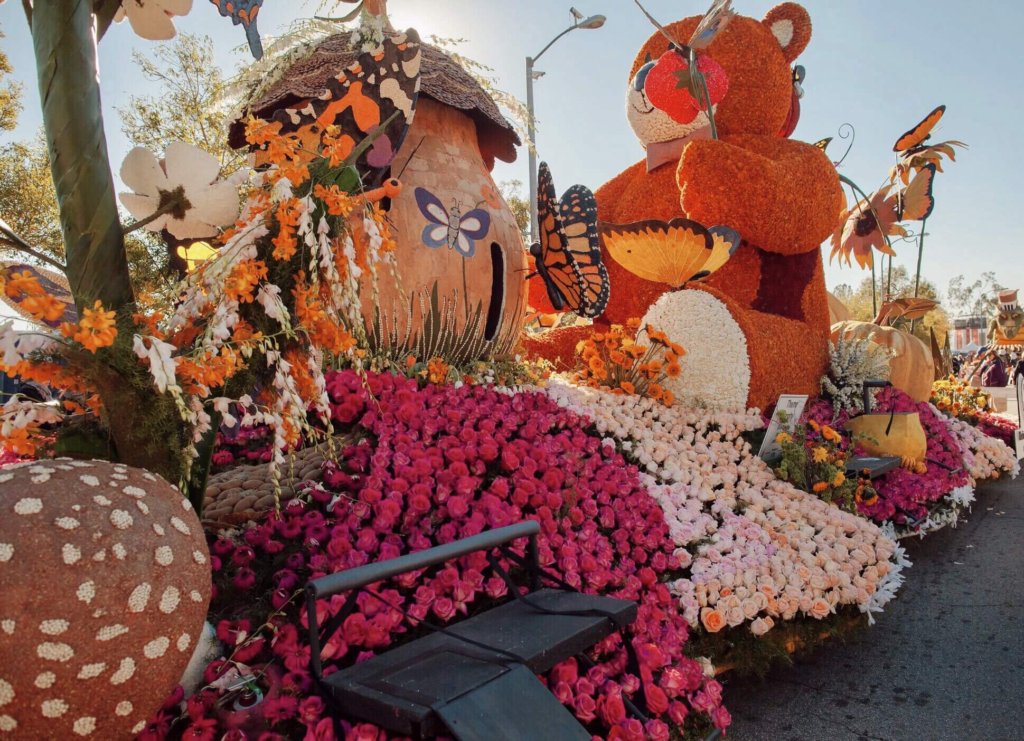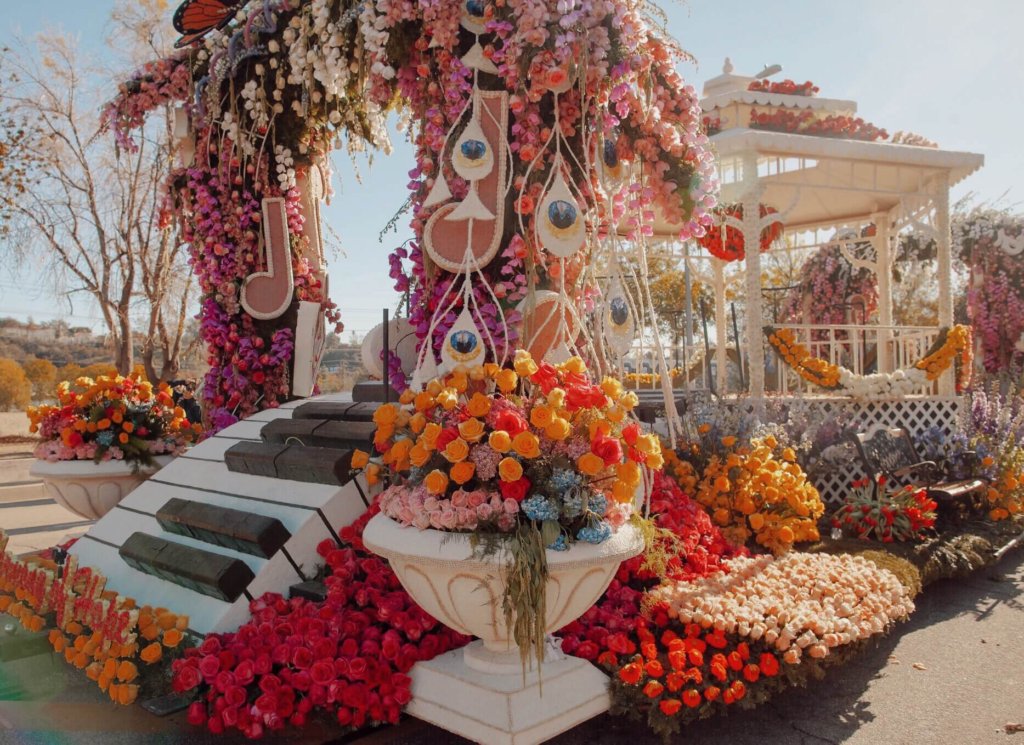 The first afternoon after the parade is the most crowded time to go. If you would prefer not to be packed in with all those other gawkers, go on the day after the parade instead and get there when they open. You can also avoid crowds by being kind to someone else. Take a senior citizen or a disabled person with you, and you can get in two hours before the general public.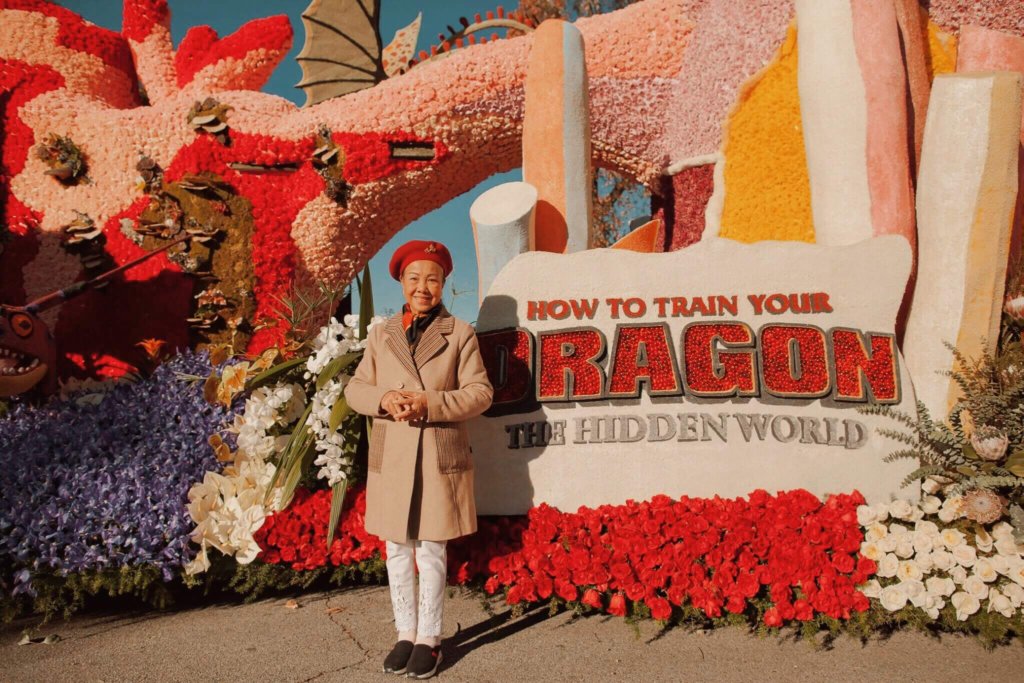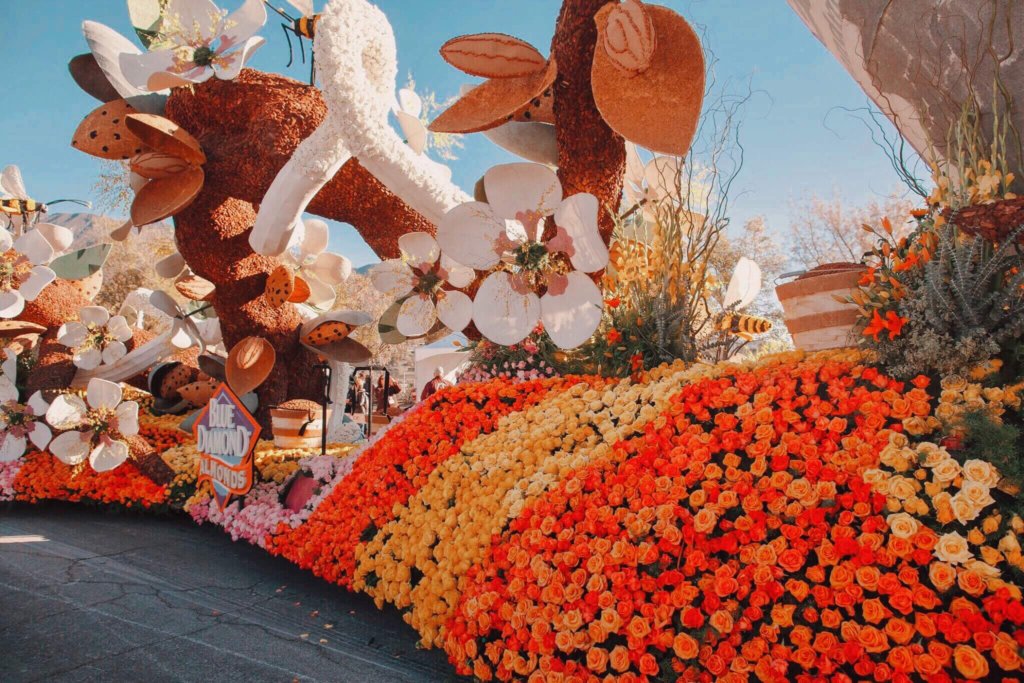 Visitors are able to walk within a few feet of the floats and appreciate for themselves the creativity and the imagination of the floral displays. It's nice when they're actually standing still so you can see the details of these floral masterpieces up close and personal.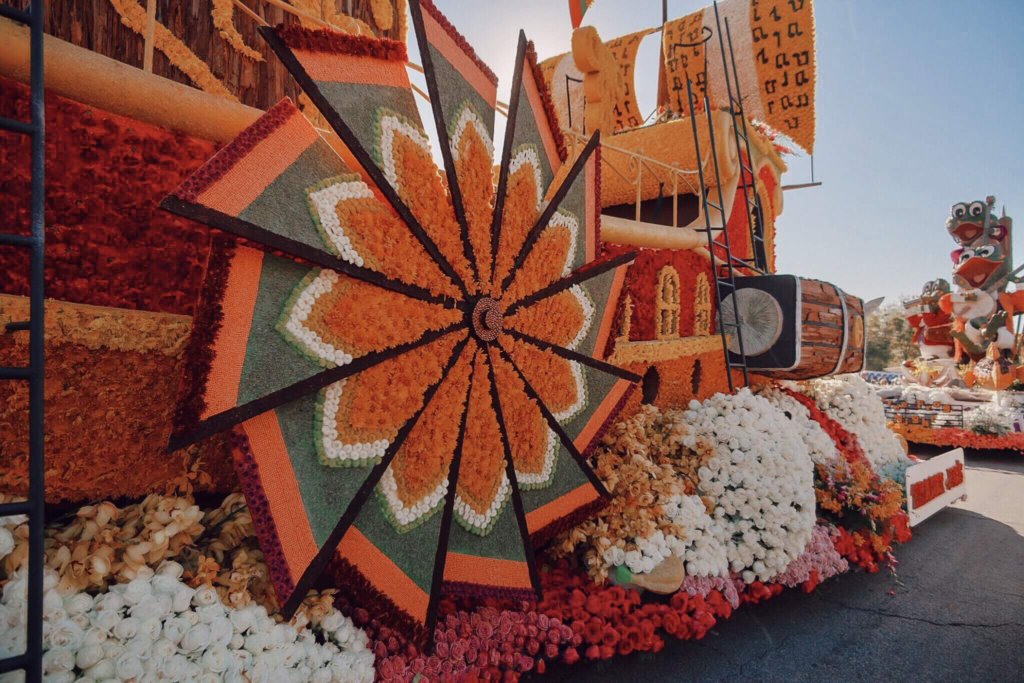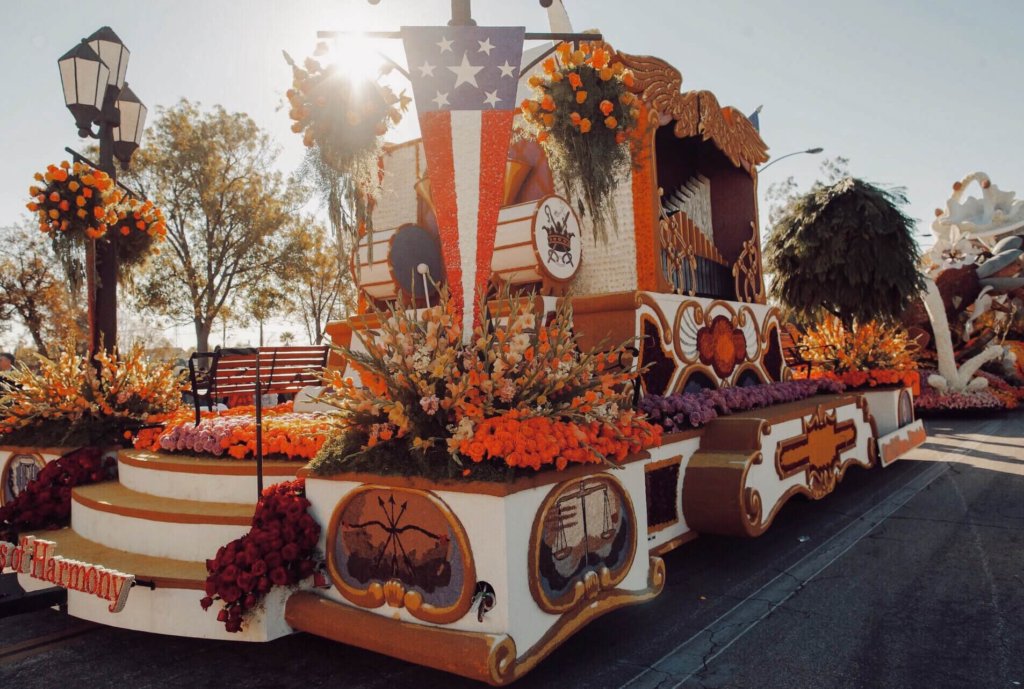 Practical Tips for Rose Parade Float Viewing
Ticket lines get long at the gate so I highly recommend that you buy tickets online before you go and avoid that long delay
You can't bring pets into the viewing area. Only assistance animals are permitted.
All bags will be inspected at the gates.
Wear comfortable shoes since you'll be walking about 2.5 miles (at least 2 hours) to view all the floats.
Since there aren't many food vendors at the site, bring your own snacks and drinks.
Be prepared for a magical experience!! You will be amazed by the breathtaking beauty and detail of each float.