How to Decorate Your House in Contemporary Style
My husband and I had so much fun designing, building, and decorating our first house. We did everything from scratch, from the blueprint/construction to the interior design.
Our house was built with every characteristics that support modern minimalist black-white theme. The focal point of the whole house was our black iron staircase and black wood floor pop out in the background of white walls and white cabinets.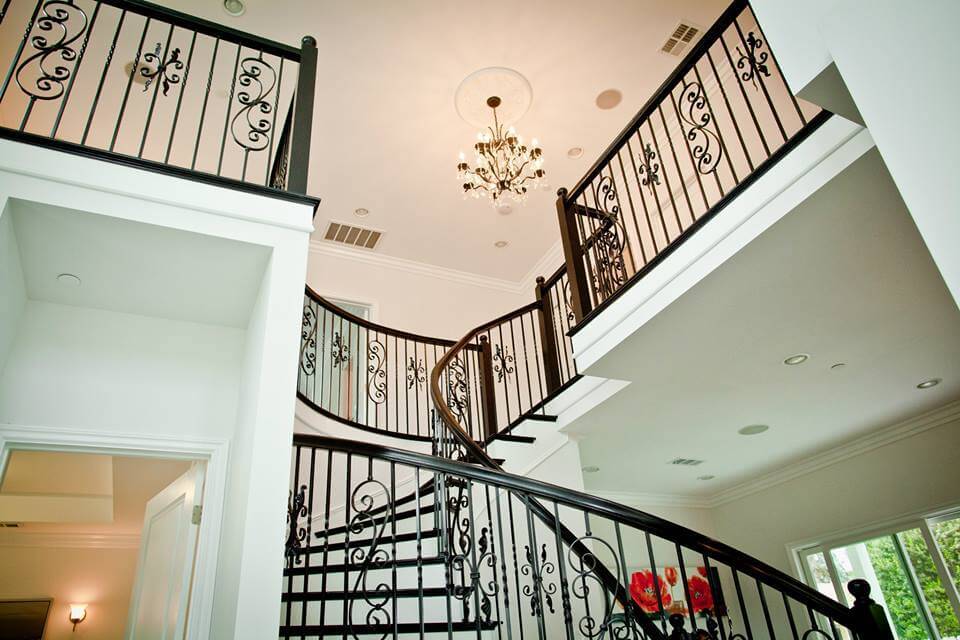 To achieve the look of a contemporary home, it's important to stick to some basic rules. Simplicity and subtle sophistication help to define contemporary style. To keep each room sleek and fresh we focus on colors, space and shape!
Color
Black and White are our main colors in the interior. Black is used to be the ground for everything: black wood floor, black staircase,…and with our walls painted in white we had a wonderful backdrop for bold paintings. I chose paintings with bold colors like red to accentuate the bold contrast of contemporary style.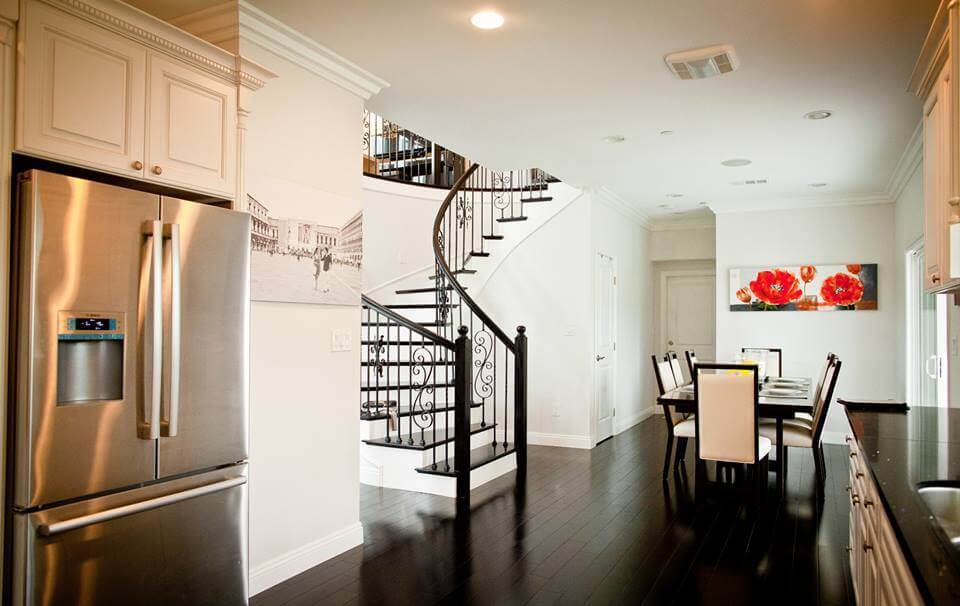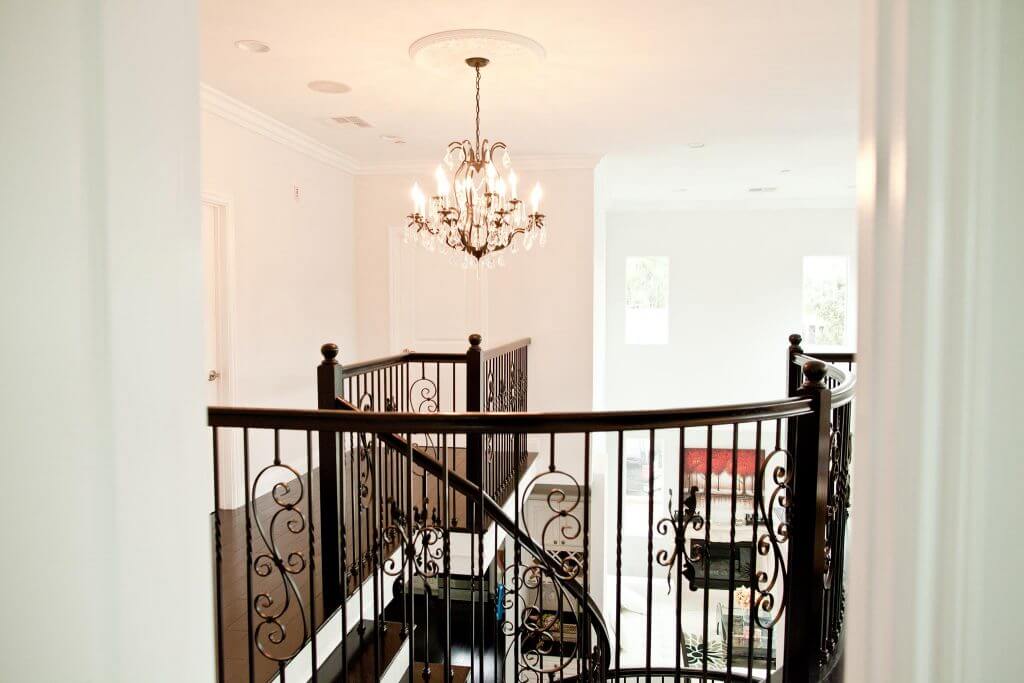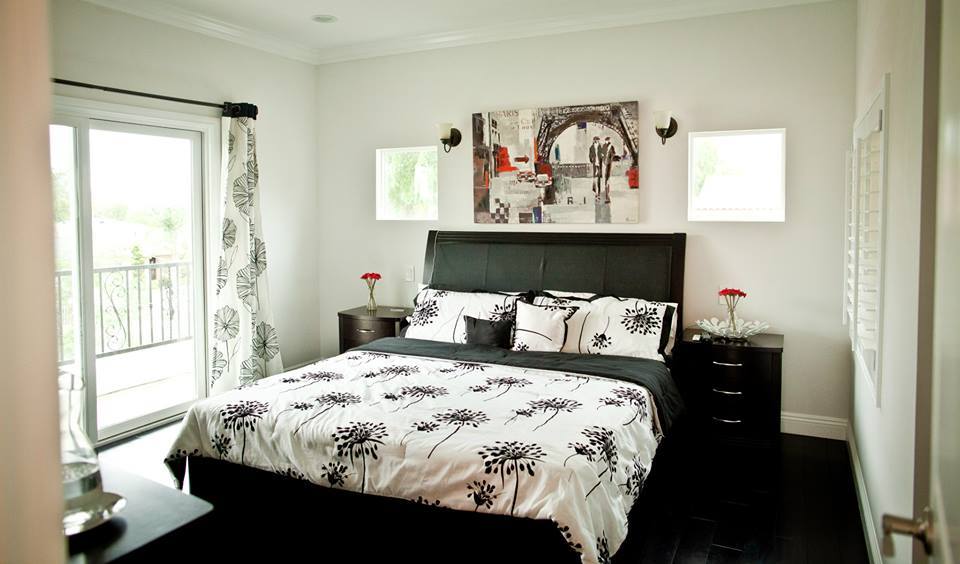 Line and Space 
In contemporary interiors, less is more. We didn't try to fill areas with objects; rather we left lots of empty spaces and keep everything sleek and neat. High ceilings and bare windows are often found in architectural details of contemporary style.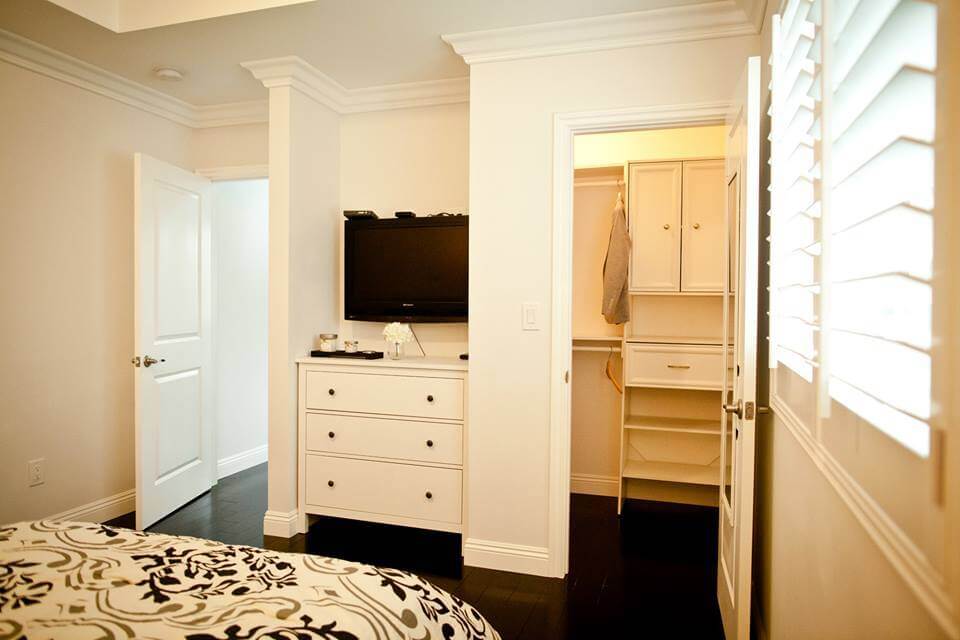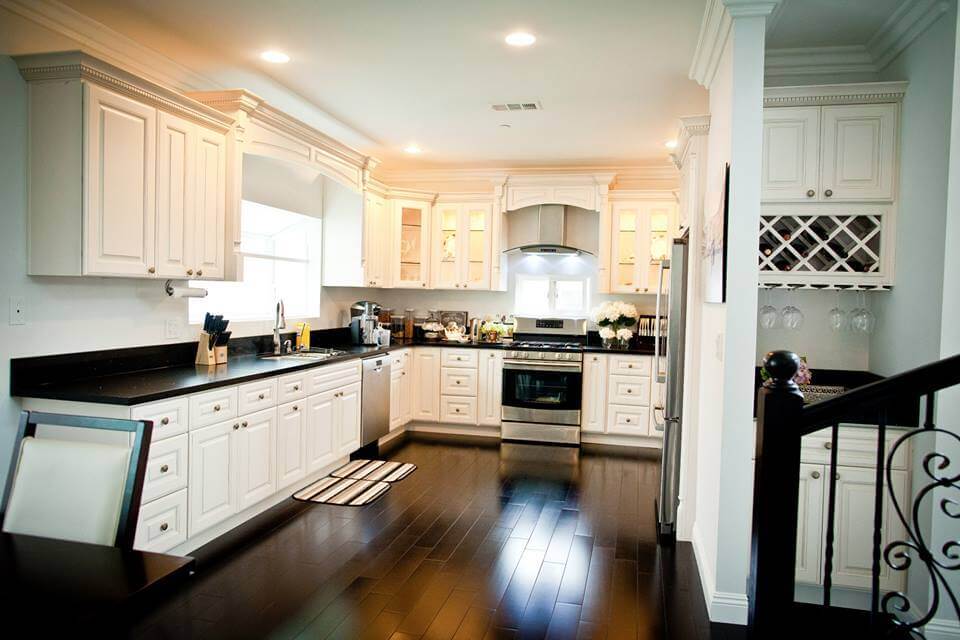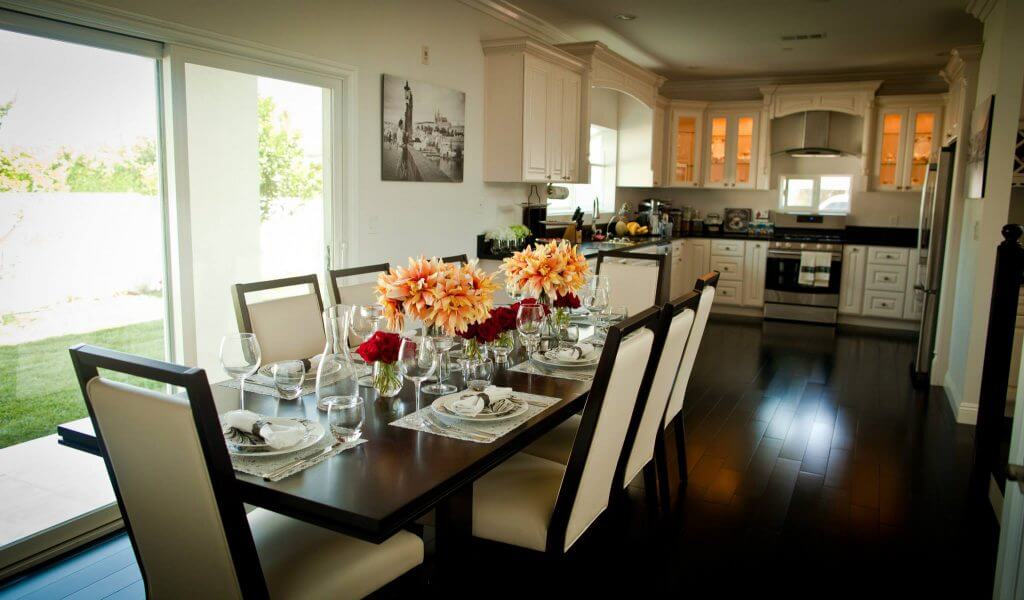 Above are my tips for modern contemporary interior design. Now are some fun facts about our first house.
It took us 2 months to work with our architecture for the blueprint and another 2 months to demolish the old house and get all the required permits.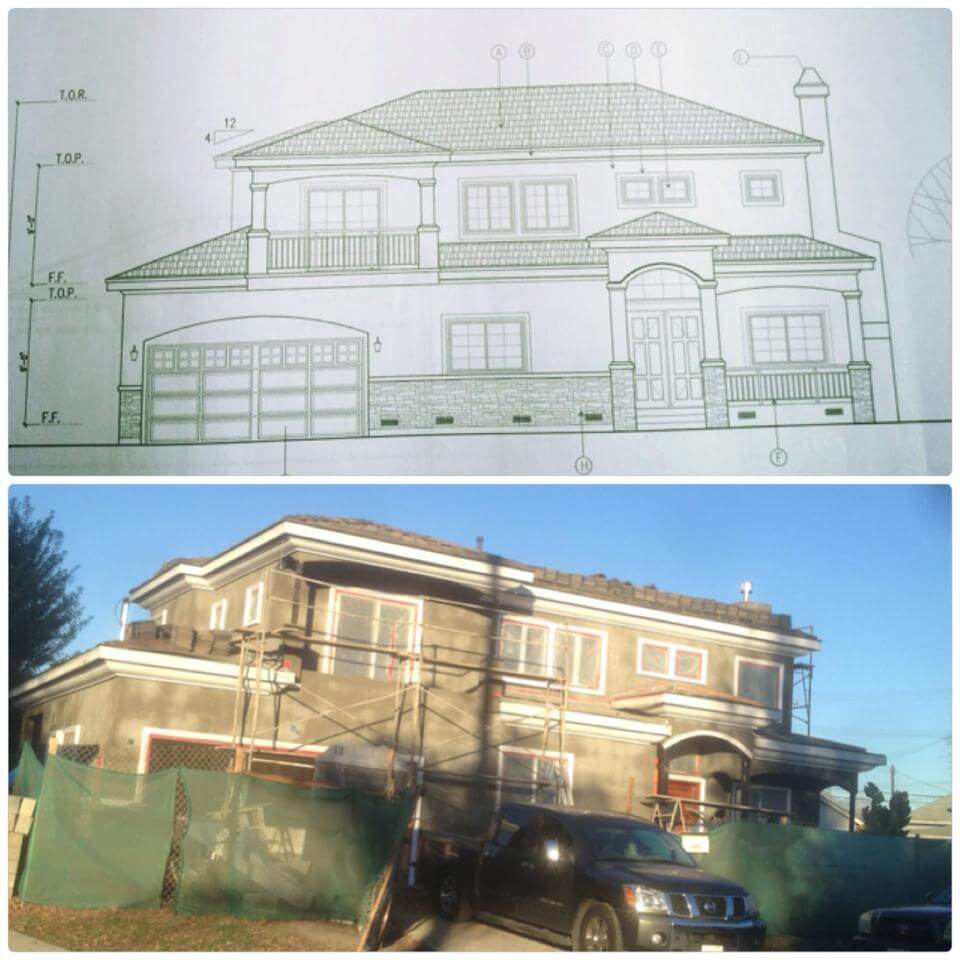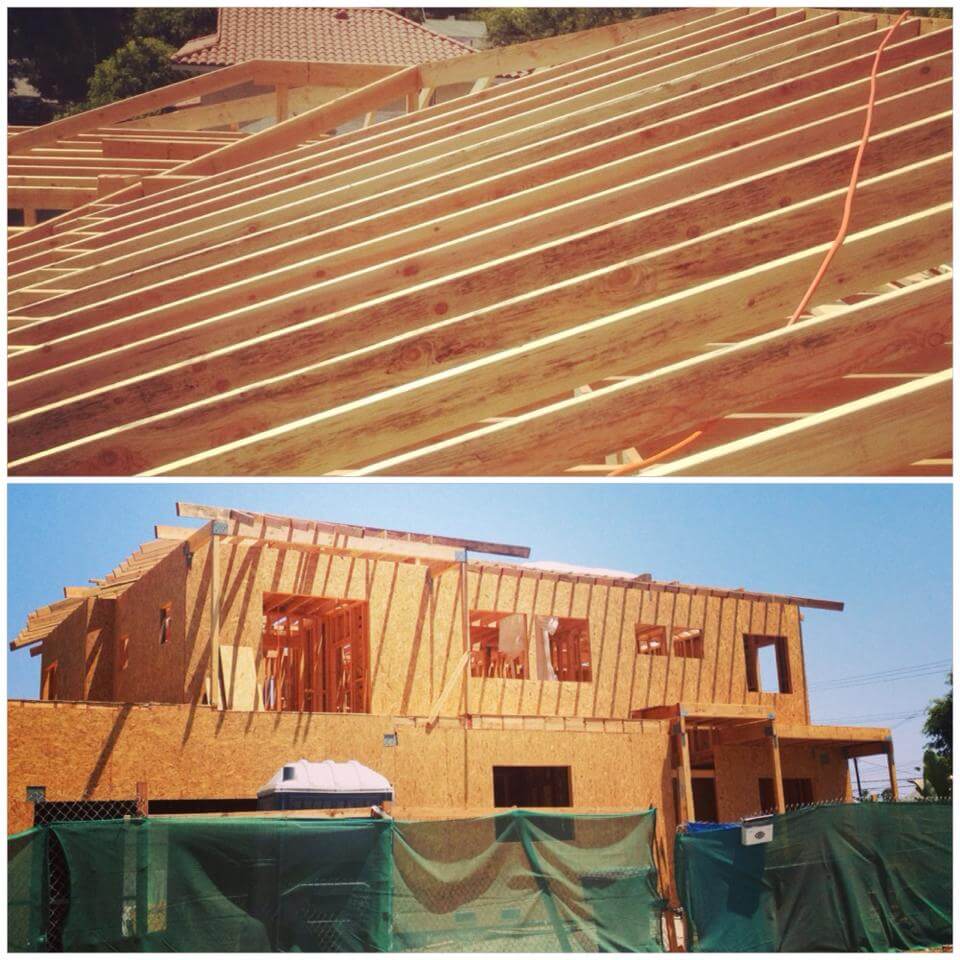 When it came to choosing the entrance door, we were looking for a black entrance door. We saw one door that we really liked but they were not available in black color. We bought that door anyway and then painted it black.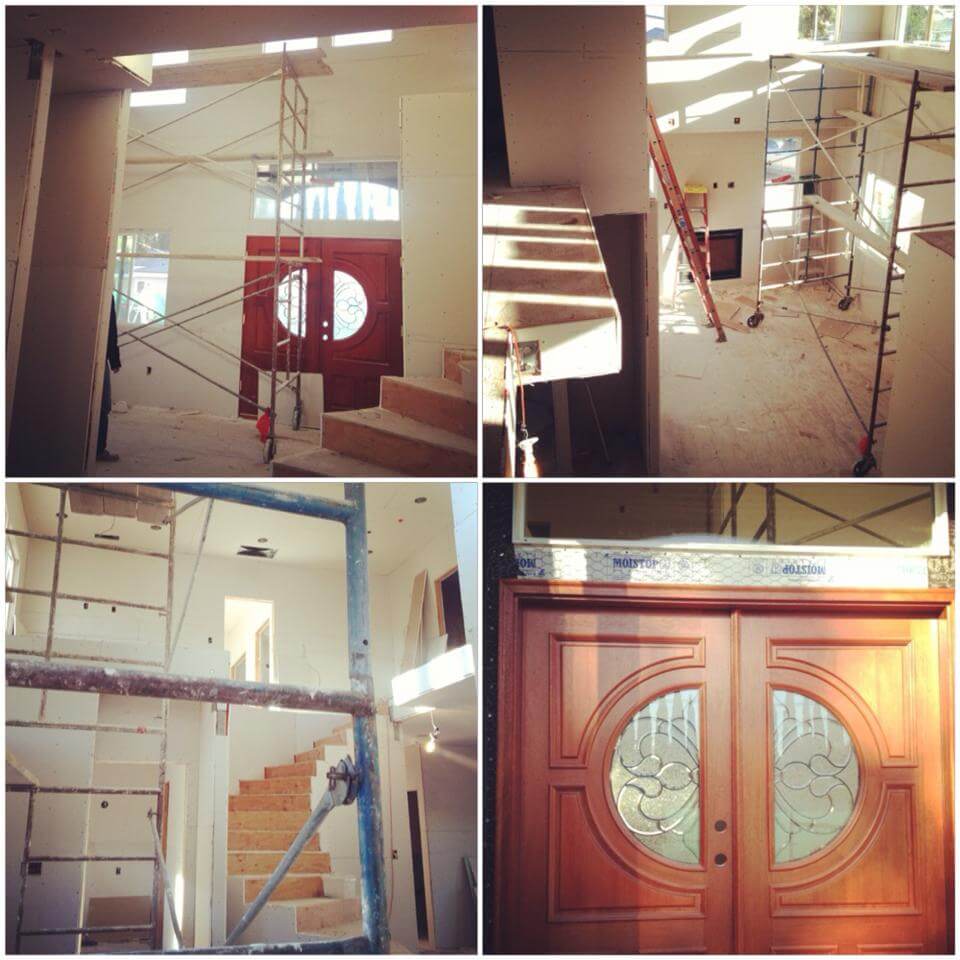 Of all the resorts we have been to, Pelican Hill Resort is our favorite. So when building our house, Derek tried to apply some of the lovely Pelican suite's details into our house design;one of which is the oak wood window open from the master bath to the master bed which brings lots of natural lights and creates a seem-to-be-bigger space. He left a big hole on the wood frame which at that time brought up lots of raising eyebrows from visitors ( friends and relatives), "Why is there a hole between your bedroom and bathroom?" Also we went through lots of troubles to find a perfect window for this design. And when the shutter arrived, we were so happy that we made a right choice and were persistent despite others' critics.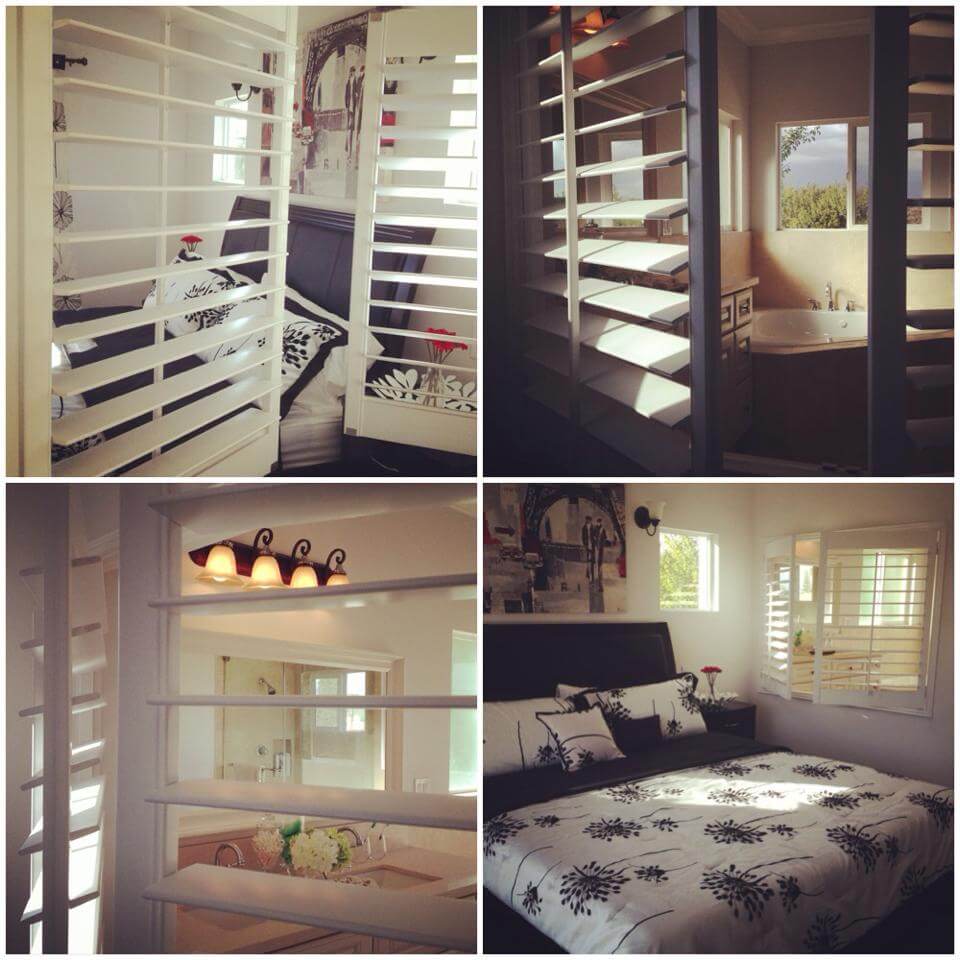 Mr. Big probably gave Carrie the most amazing closet, but mine was way more special since it was designed, custom made, and built by my wonderful hubby.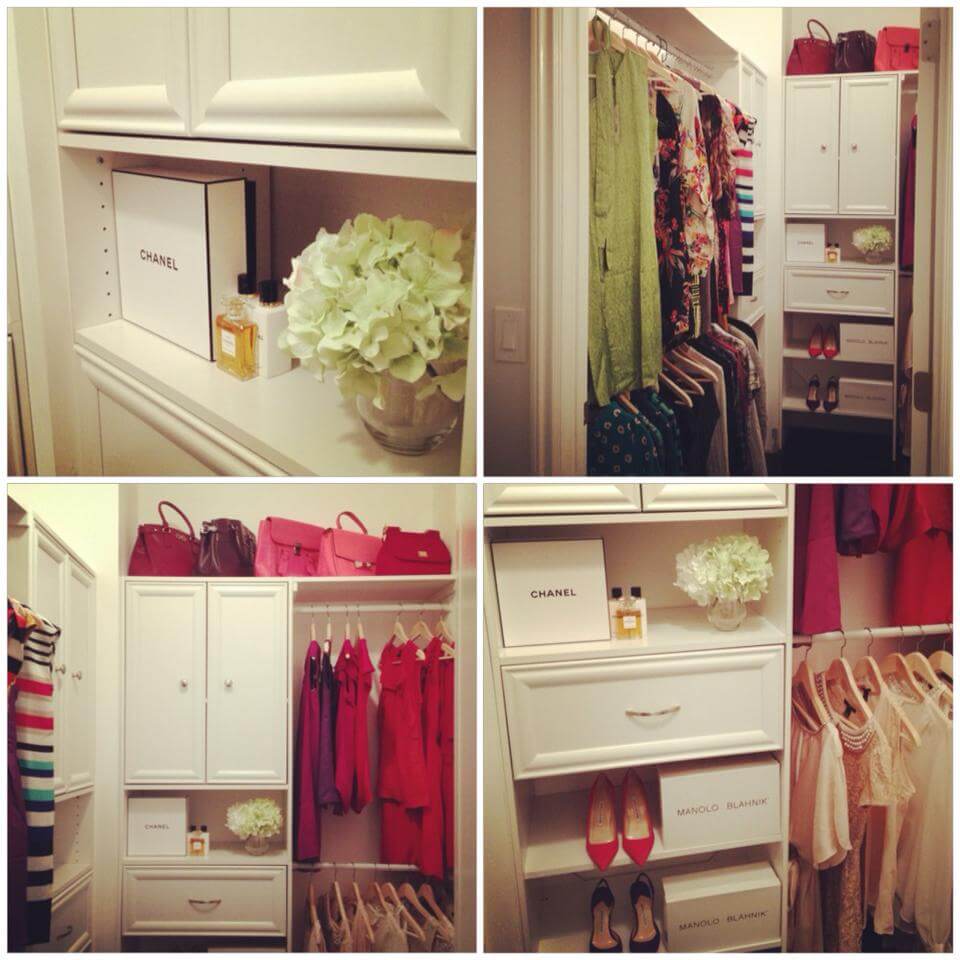 My boudoir counter was adorned with my favorite Oliver Gal art piece.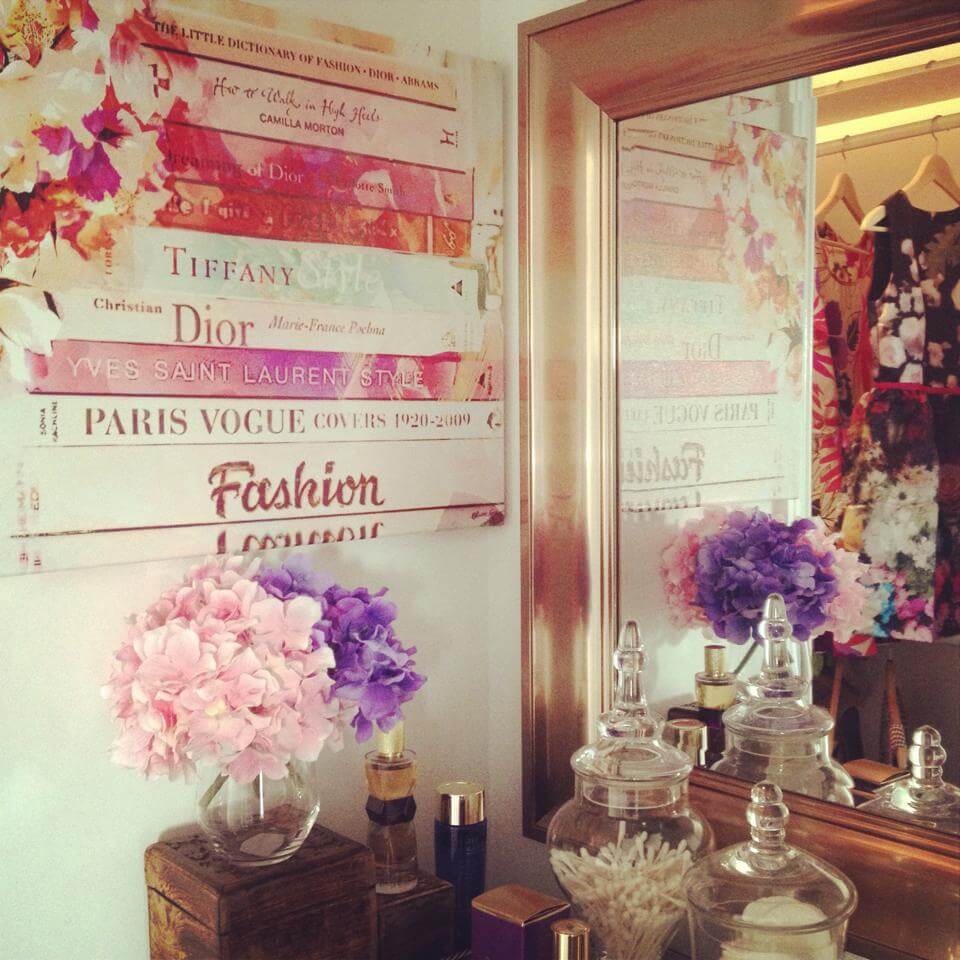 When the house was completed, we entertained different groups of friends and relatives for house warming.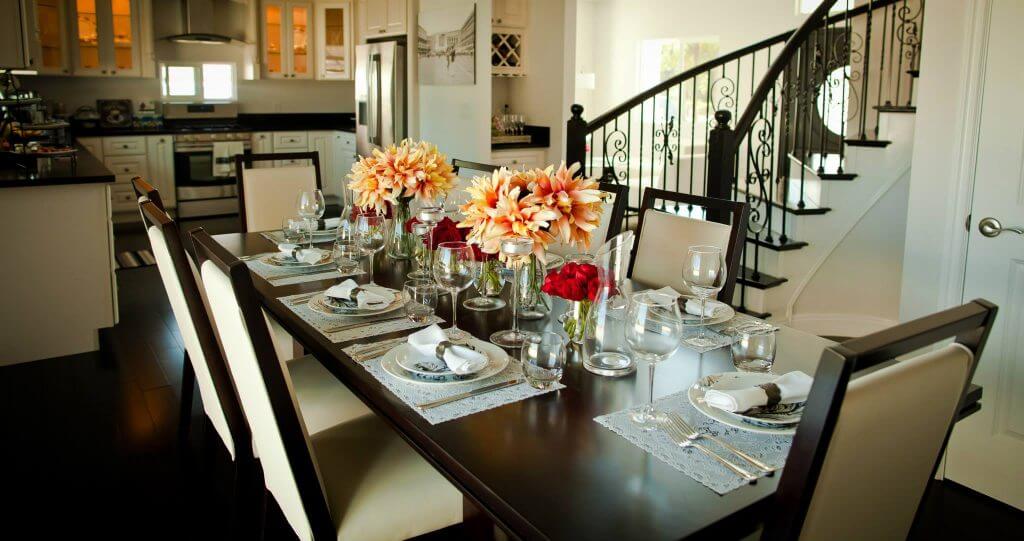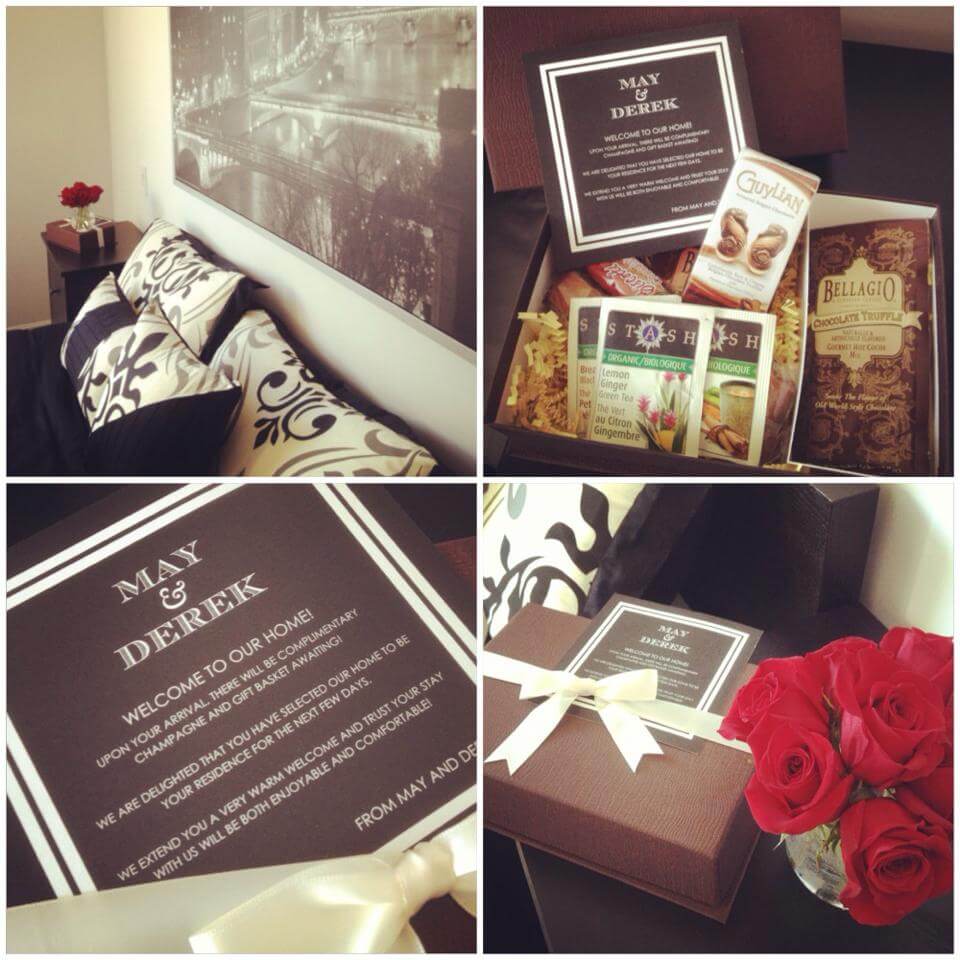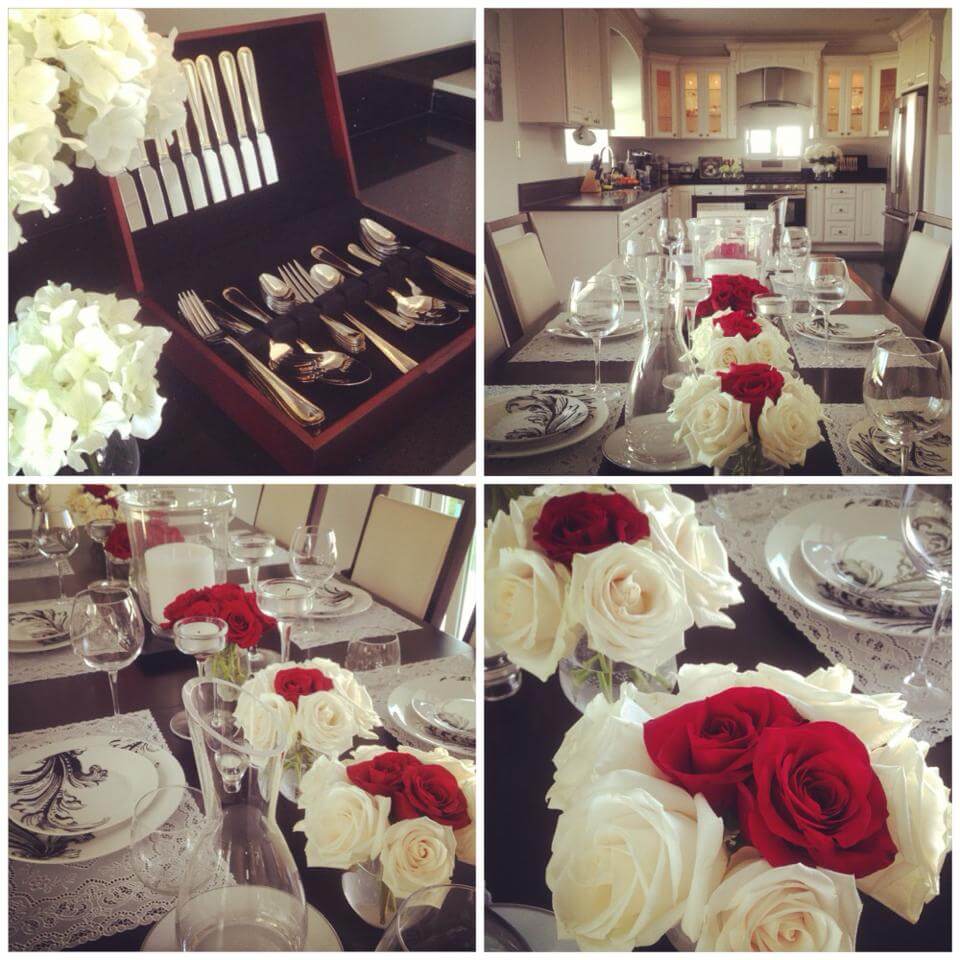 Our favorite corner was the loft where hubby enjoyed his coffee when listening to me playing "Marriage d'amour".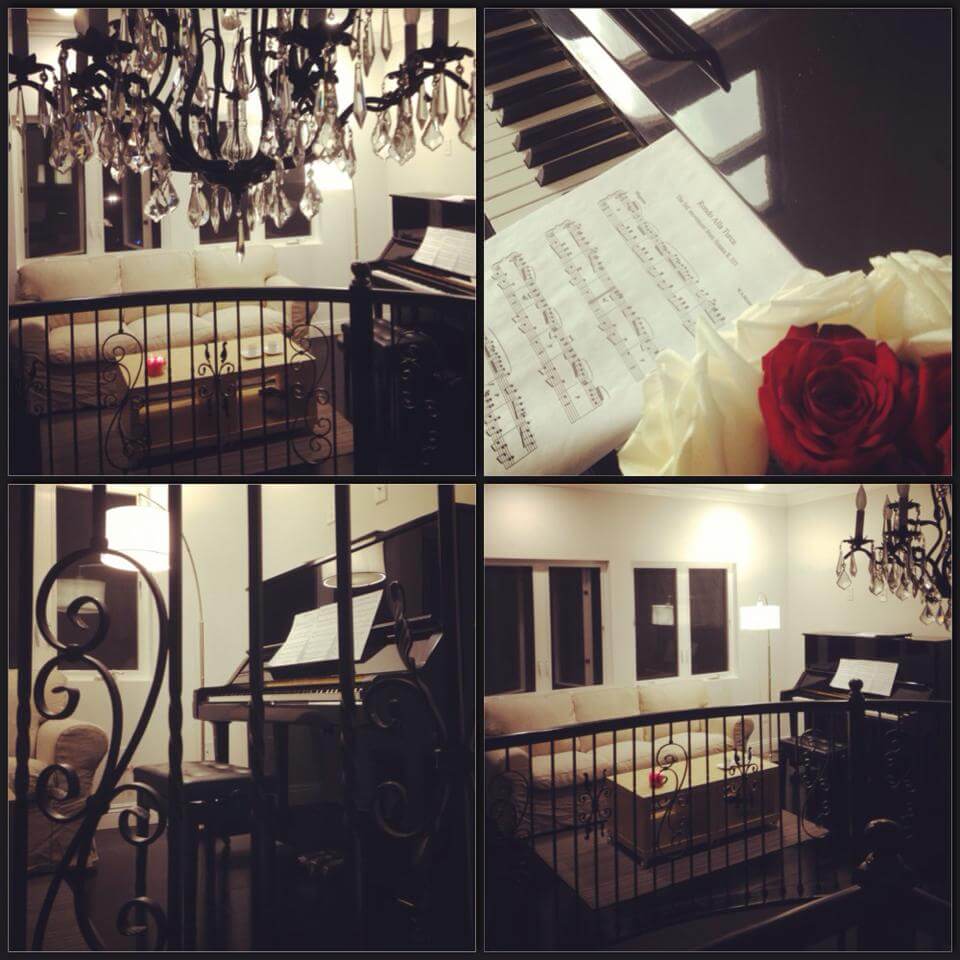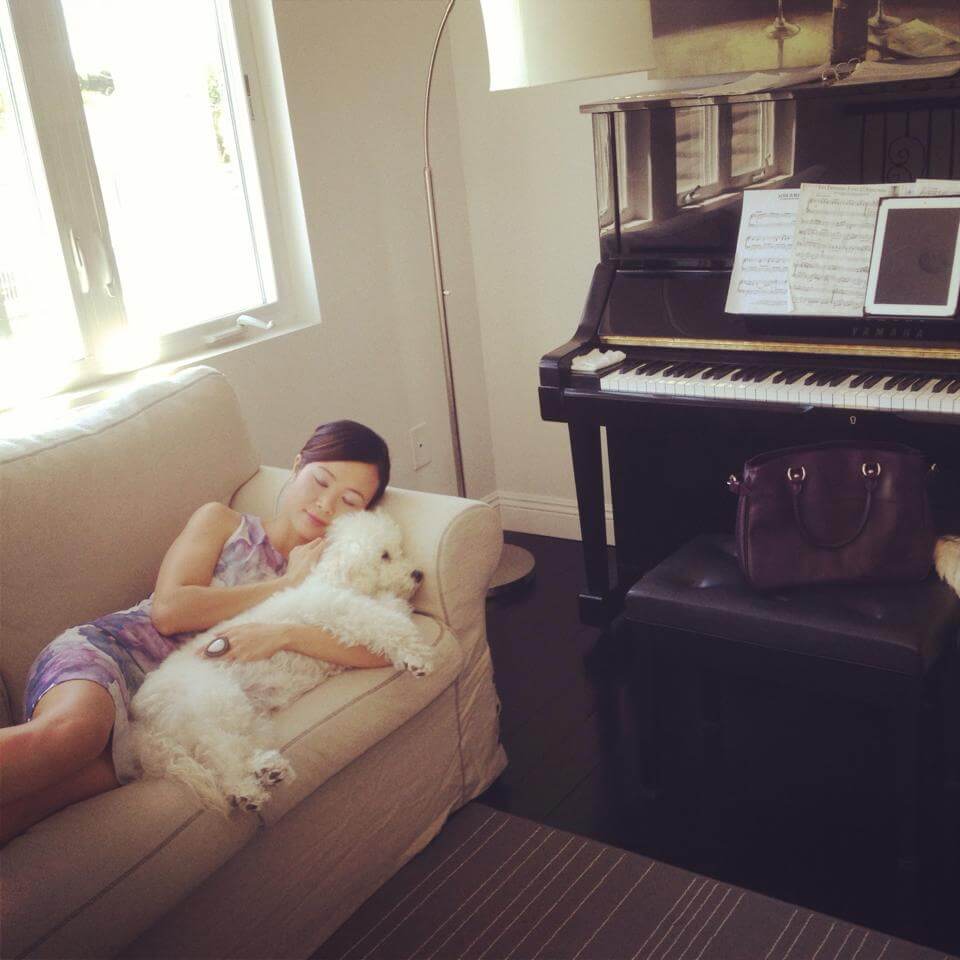 Our two cotton balls, Lychee and Chloe, enjoyed watching World Cup in the bedroom!!!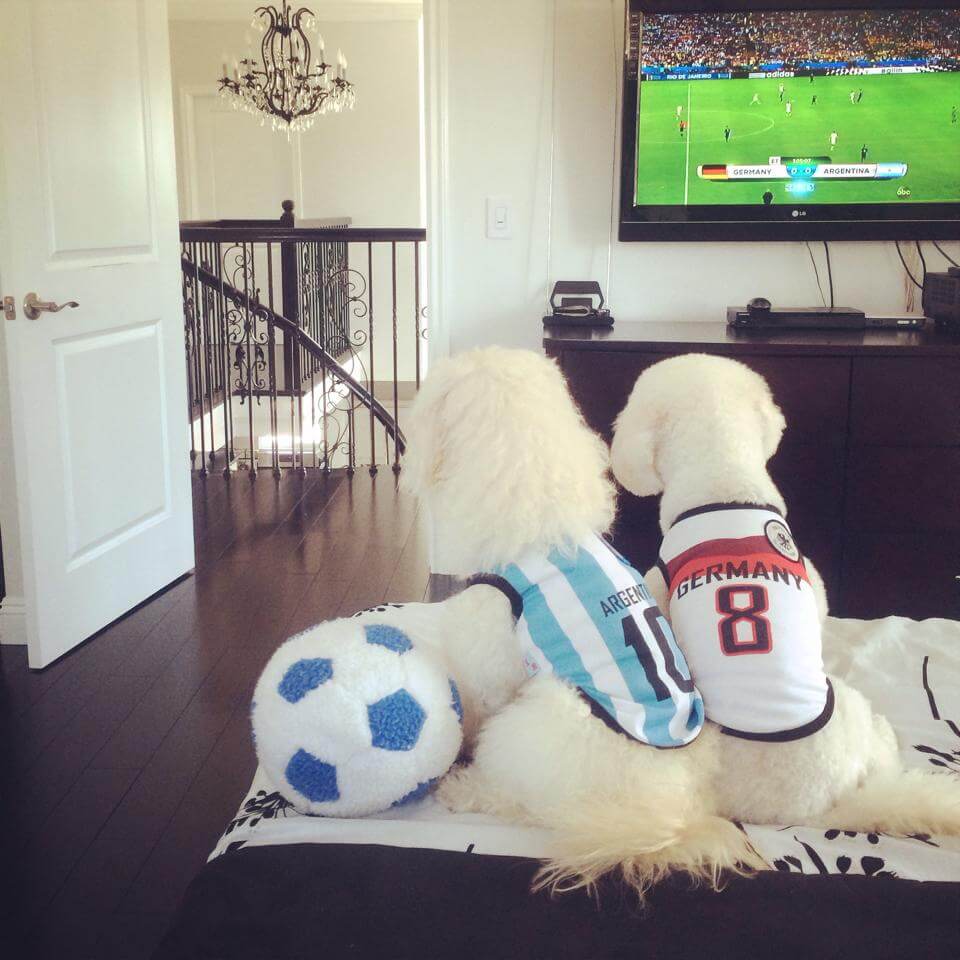 At night time the whole house was illuminated.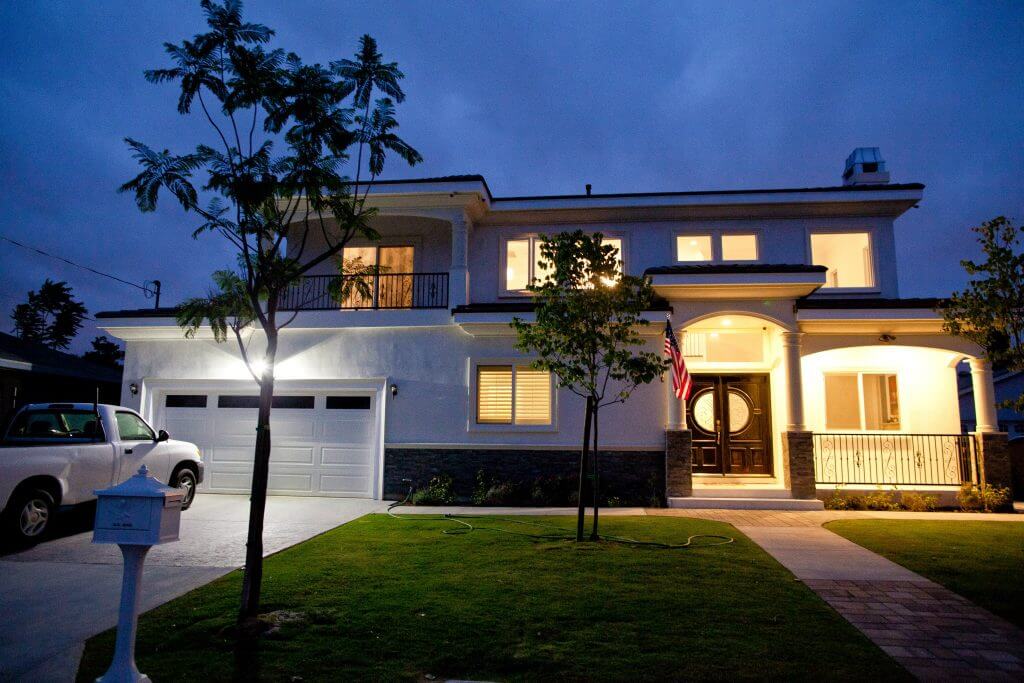 I had some fun fashion photoshoots with our beautiful staircase.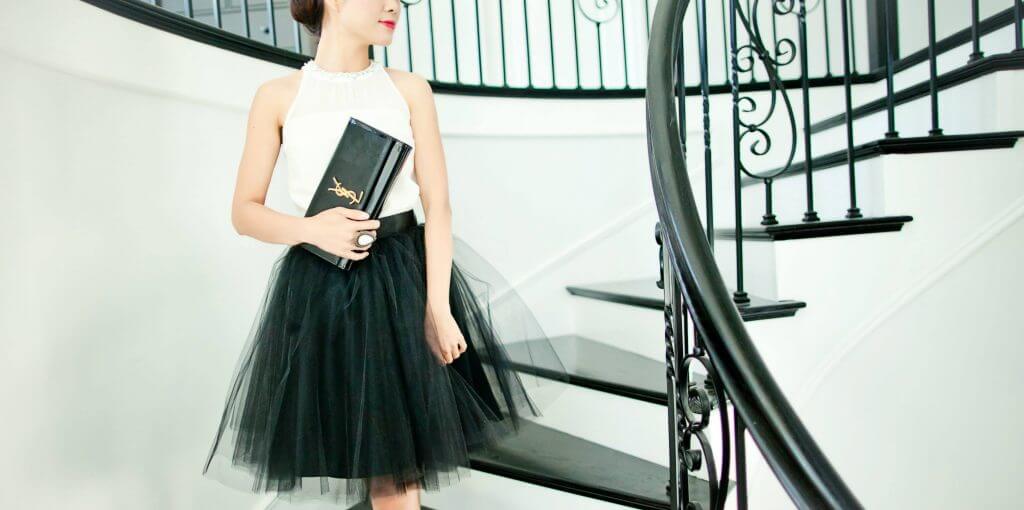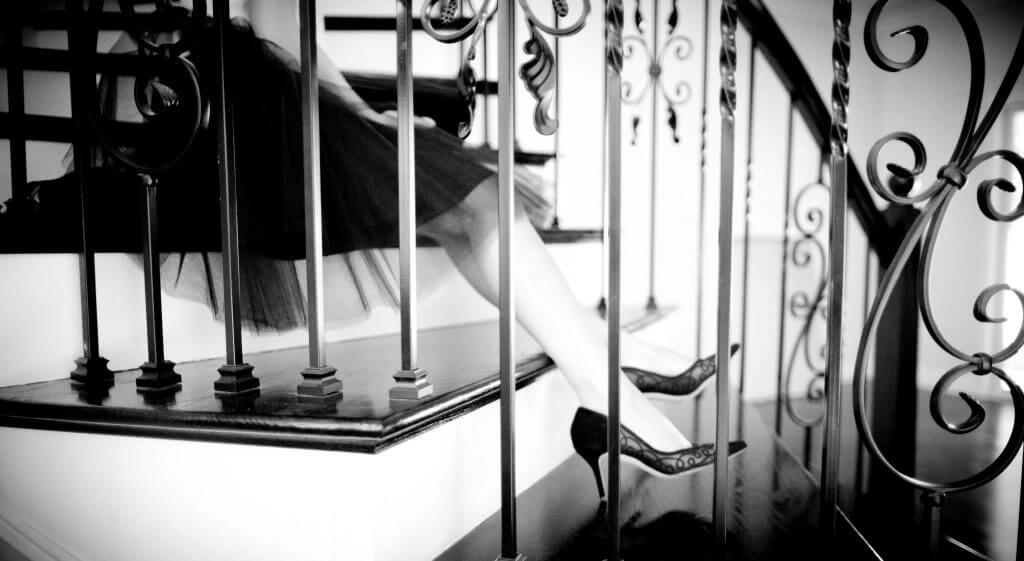 April 6, 2014