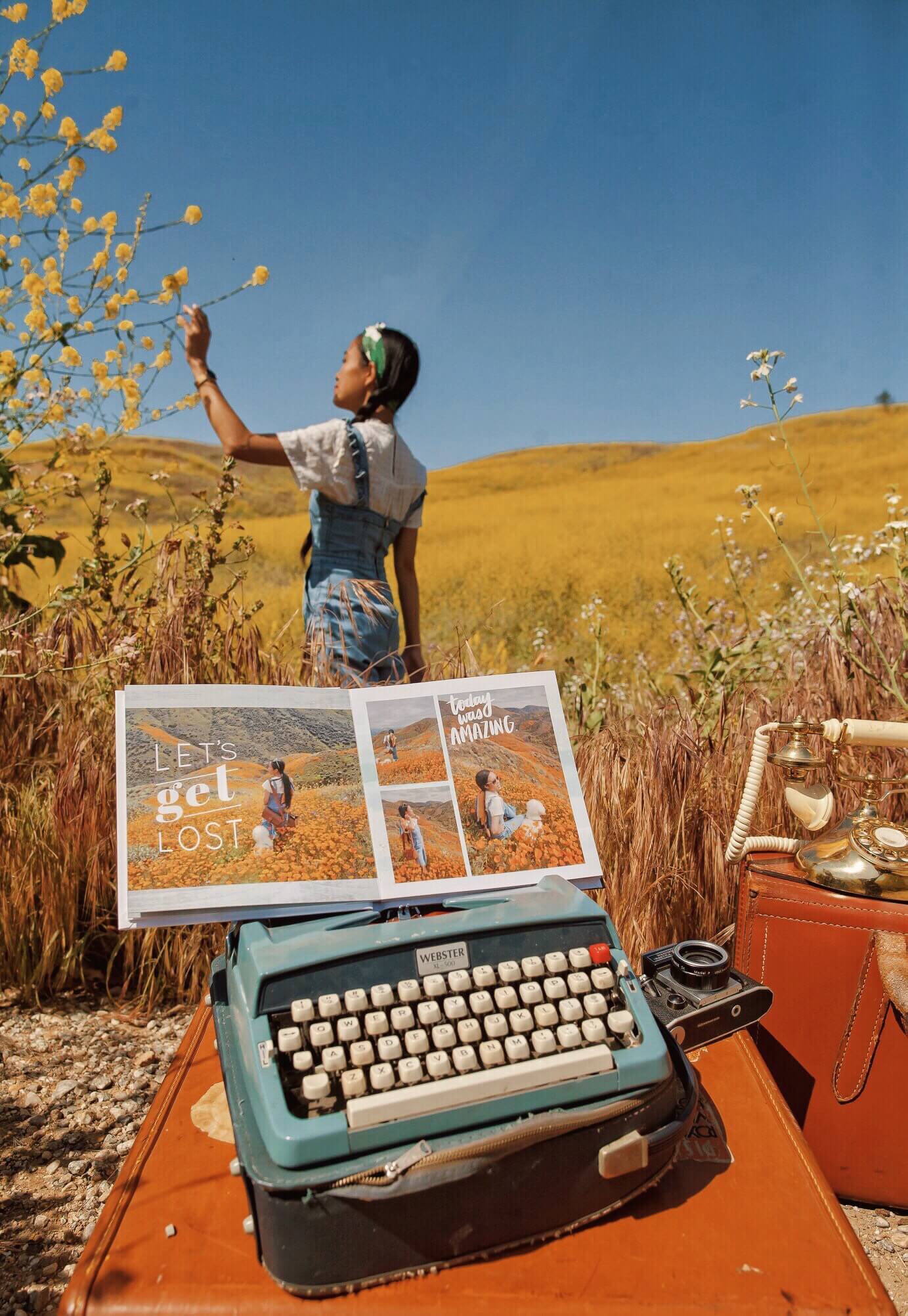 How to Create a Mixbook Photo Book
As a content creator and travel blogger, photography is a major part of my life! I enjoy looking through old photos of our trips to relive the experience! It's so easy nowadays to store our photos digitally and look at them through our computers and phones that we rarely print out our photos. But when you want to remember that one special moment, nothing beats a physical custom photo book.

Isn't it wonderful to have a little travel photo book for every adventure you take? A photo book allows you to organize your best shots into a book packed with memories. You may think you don't have the time, but making your perfect photo book is easier than you think — and it doesn't require any scrapbooking supplies or design skills. Photo companies like Mixbook make it really easy to assemble a photo book quickly with online tools and easy-to-use templates that let you build your own personalized photo albums in all shapes and sizes. In this blog I'm sharing with you my new spring travel photo book and how to get started on designing your photo book on Mixbook.

Step 1: Choose a theme

Mixbook offers many themes for their photo books, including family, travel, wedding, year in review, and baby. The choices are nearly endless. They have so many options when it comes to what kind of book you want: size, cover, paper, binding, themes, layouts…There are a ton of different pre-made books that all you have to do is add your photos and you are good to go. I selected the Travel Typography theme and decided that a Lay Flat Hardcover book would be a good place to start. I selected to try the 8.5 inch-square 19-page photo book at a very reasonable $59.99.

Step 2: Create a book

Once I decided upon my theme, it was very easy to put together my Mixbook. I simply uploaded all the photos I wanted to use and dragged them onto the pages. Their interface is very user-friendly and straight-forward. You can add photos from multiple sources: your computer, Instagram, Facebook, Google Photos, and Smugmug. No double downloading necessary!

Step 3: Customize

One thing I love about Mixbook is that it is so easy to customize your book. They offer a wide variety of layouts, backgrounds, and stickers, which makes formatting the books very easy! Change the layout, rotate the photos, replace them with other pics, add text and stickers, zoom in and out, apply effects and adjustments – play with all the options to see what fits your project best.
My "Travel Typography" photo book pairs whimsical scrapbook-style photo arrangement with playful icons that denote travel, like cruise ships, bikes, taxis, luggage tags and airplanes. A handful of quotes highlight the vital role of travel in our lives. An abundance of pre-made designs means you can get professional results without any graphic design skills. It's as simple as dragging the photos and dropping them into the designated picture spots.

Step 4: Order

When you check out, you can pick the size and style of your book and determine how many copies of the book you want. Before placing an order you can preview the book once again and make all the necessary customizations! I placed my order and eagerly awaited their arrival in the mail. Within less than a week, the book arrived! I was delighted with how quickly they came! It's well-packaged in stiff cardboard that opens easily, plus bubble wrap.

Step 5: Quality

As an avid Photoshop user, I'm skeptical of the photo editing capabilities of any photo book program, but I'm pleased to say that I edited nearly all of the photos for this book right on Mixbook and I LOVE how everything turned out. The photo quality is wonderful, and the layouts look so professional!
I was very impressed with the quality as soon as I started flipping through the pages. Our photo books are hardcover which makes them very durable. With the lay flat design the pages are thicker, like a kids board book, but a little thinner. Can't wait to make more using this idea. Thinking mini holiday albums for my family.

Mixbook is hard to beat with more than 300 different themes to choose from, each theme has a different template which you can customize according to your preferences. Mixbook is great for those who are looking for a professionally-looking personalized photo book. You can get anything from a simple softcover photo book to a high-end hardcover leather album, ranging in size from 8 x 6″ to 14 x 11″, all printed on high quality paper. And best of all, these customizable photo books start at $15.99. It's time to dive in and turn your disorganized digital photo collection into physical keepsakes.

Mixbook photo books also make great gifts! There's nothing better Mother's Day gift than a personalized photo book: a picture really is worth a thousand words. So go through your favorite photos of mom and choose the images that capture what she is to you.

Happy Mixbooking!