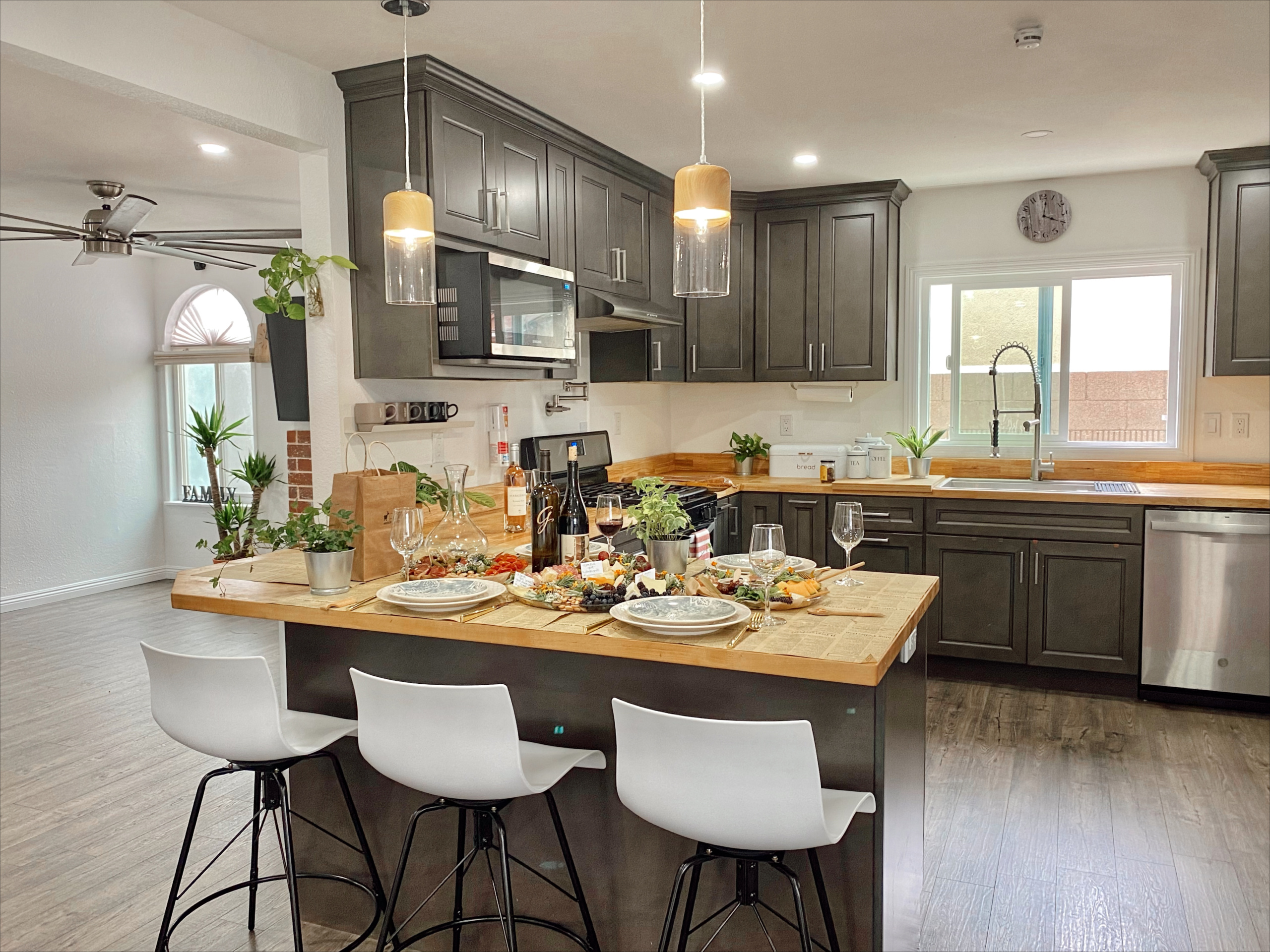 How to Host a Memorable Wine and Cheese Party at Home
Hosting a wine and cheese pairing party is a great way to kick off the summer season. At-home wine tastings are great because they give people a chance to understand wine and cheese in an intimate and safe environment. This idea provides you with an excuse to explore wine and cheese varieties with close friends.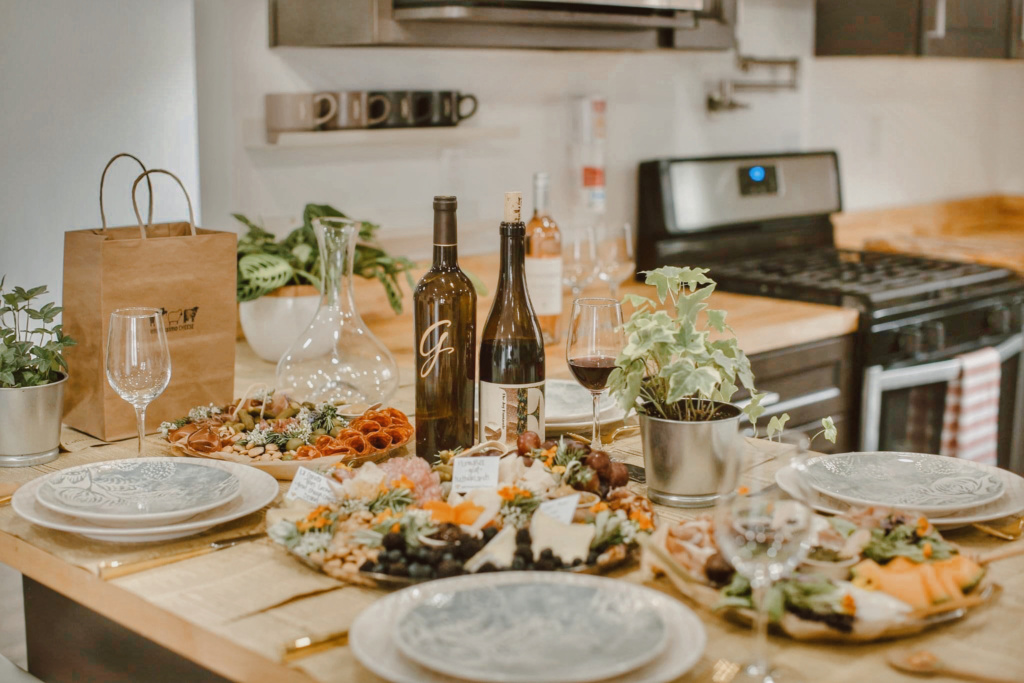 If you're wondering how to host a wine and cheese party and feeling intimidated by it, don't worry. Hosting a wine and cheese party doesn't need to be difficult. While these classic ingredients have long been associated with upscale events, it's easy to host a more casual home tasting. With just a little preparation, you can throw a party that your guests will rave about. Here's my guide with easy tips to everything you need to organize a low-prep, no-cook party, with all details that will make your wine cheese tasting gathering a special memorable evening!
Step 1: Keep your gathering small
Wine tastings are great when you keep the guest list to ten people or less. Groups larger than 10 to 12 people tend to split into smaller congregations during the event itself. Plus, It's easier to need only one bottle per type, and if you exceed ten people, you'll need duplicate bottles.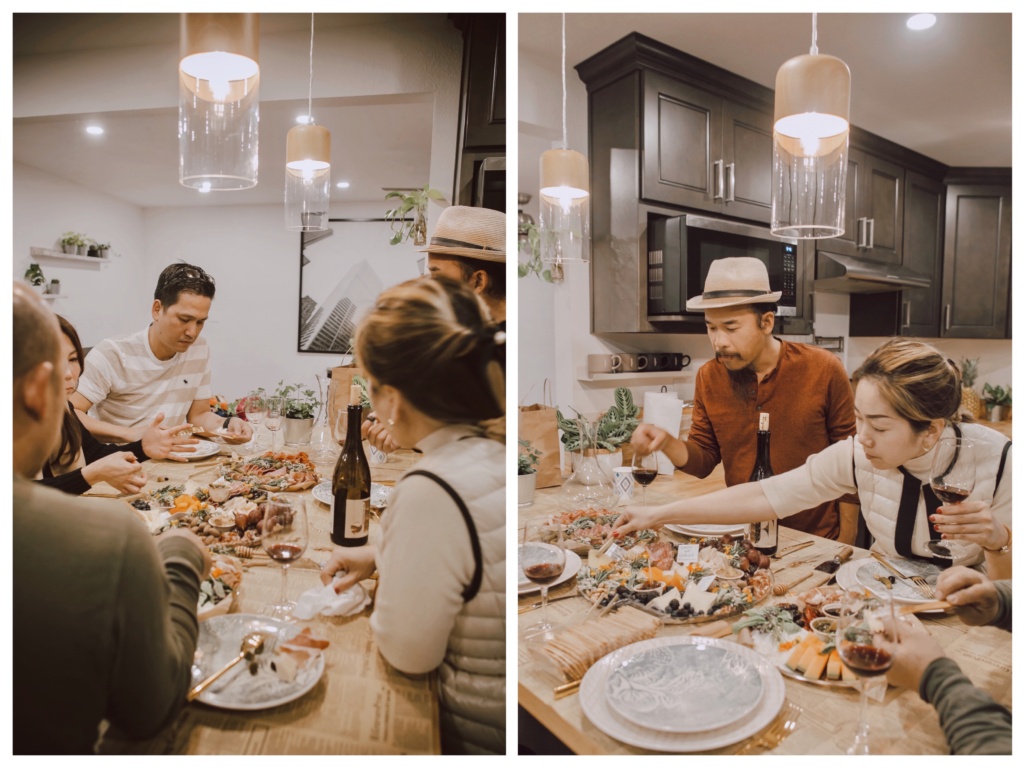 An intimate group allows for deep conversation. The fewer guests, the more space to impress. It's better that you invite people who know each other and are willing to be together for a couple of hours and are able to talk about whatever they are eating and drinking.
Step 2: Choose the right time to start
A typical wine and cheese party is held in the evening and it can be a fun tradition to add to your repertoire of leisure activities.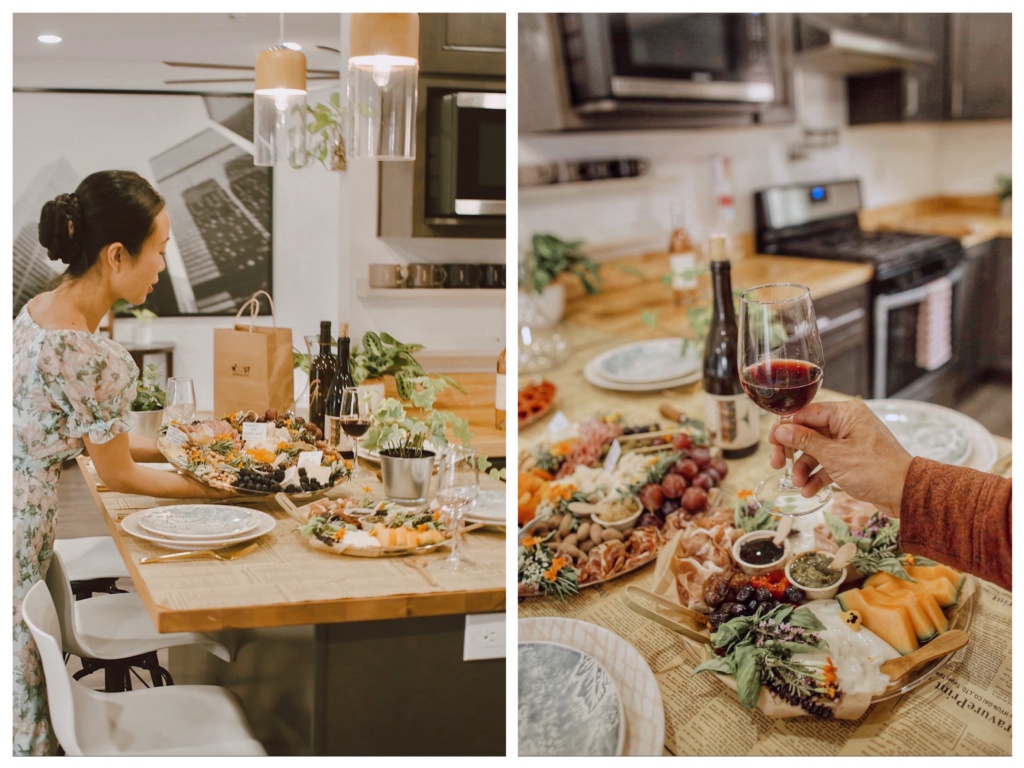 Given that wine and cheese parties are not meant to have complete meals, it's best to host them either before dinner such as at 4 o'clock p.m., or later in the evening around 9 o'clock p.m. after your guests have eaten dinner.
Step 3: Decorate your space
Once you have set your menu, it is time to decorate for the party. Keeping things simple, mellow and low-key is the recommended approach. Your food will actually serve as the most prominent decoration. You want to make sure that your guests have room to mingle and to easily access the foods so they can partake throughout the evening. The topic of conversation at this party is the food and drink itself.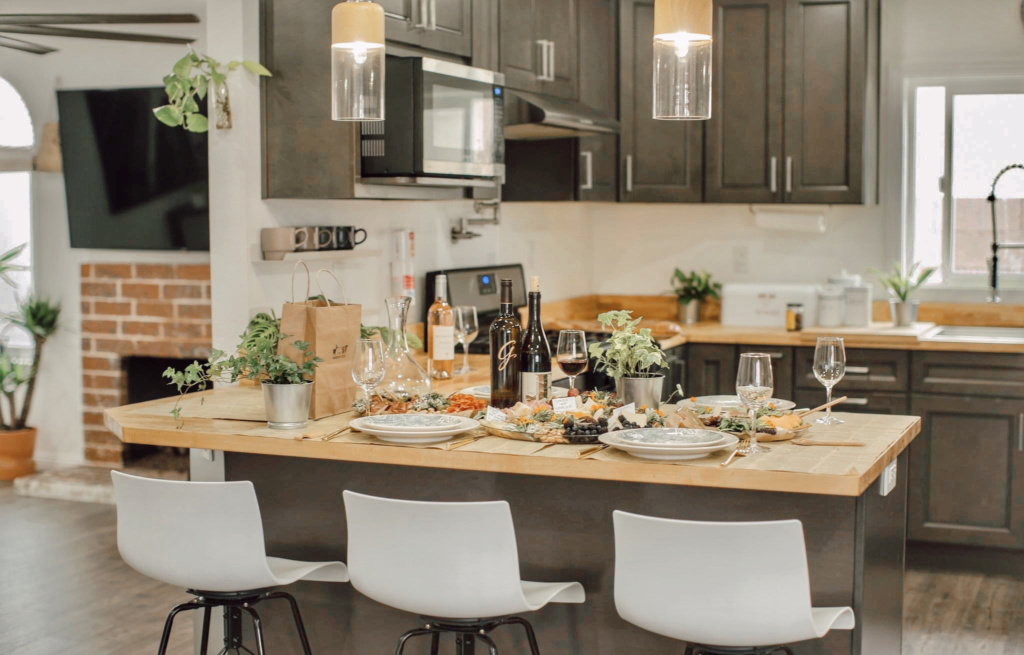 Rustic decorations can be made to look very elegant. Imperfect is perfect when it comes to laying out these cheese boards. Don't make it too symmetrical, and let it flow organically.The goal is to fill the platter up as much as possible, with no empty spaces showing through. It should be overflowing with a feeling of abundance.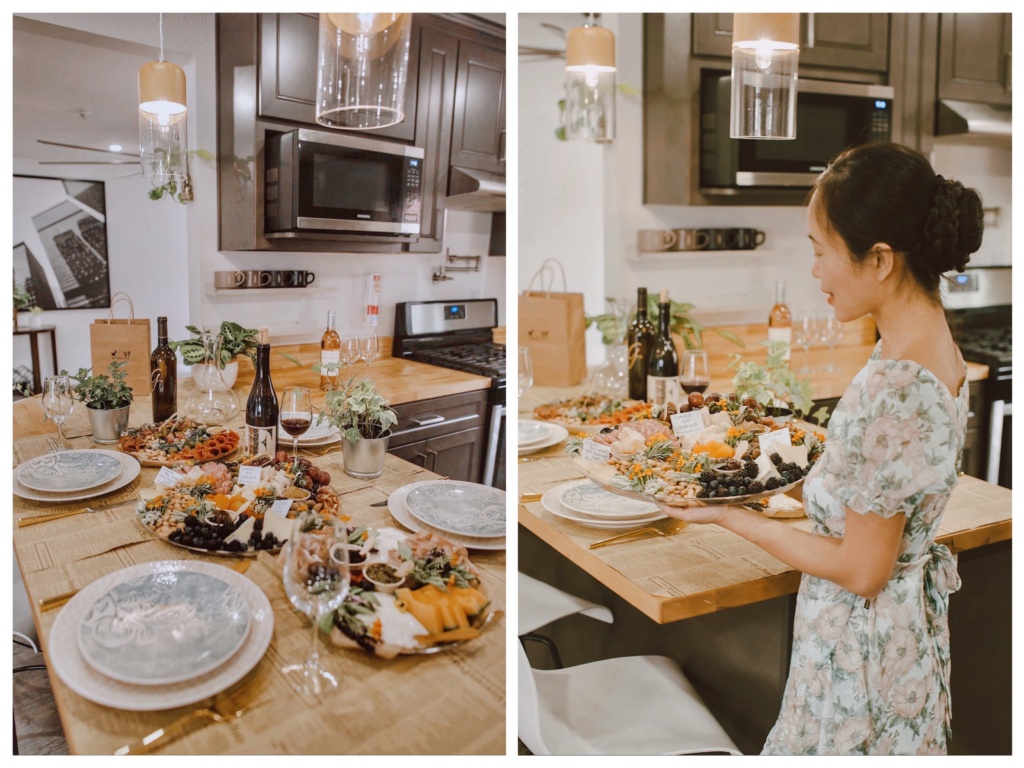 Focus on colours and combos. When selecting the options, make sure to select a variety of color. Everything in the beige family won't be very attractive. It would be best if you had good lighting and clear glasses. Color is an important aspect of wine tasting.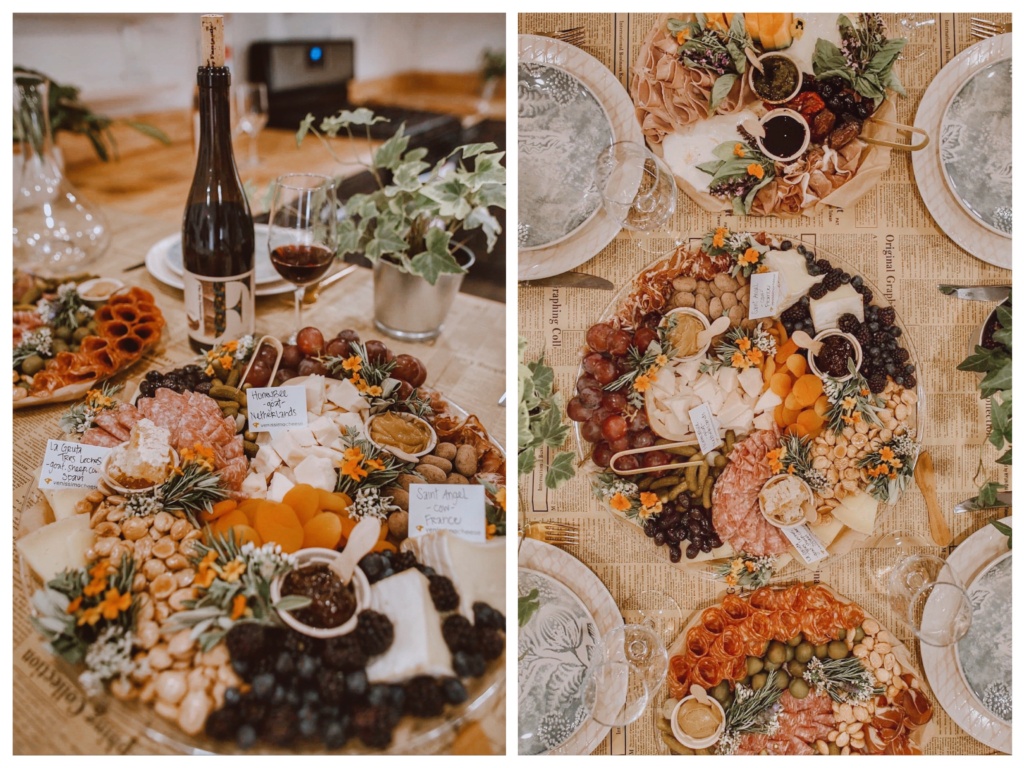 Embrace the seasonal colors and decorate the space with summer flowers or greenery to highlight the accents and set the mood. When guests arrive, set the party mood by handing them a surprise glass of white wine when they walk into the party.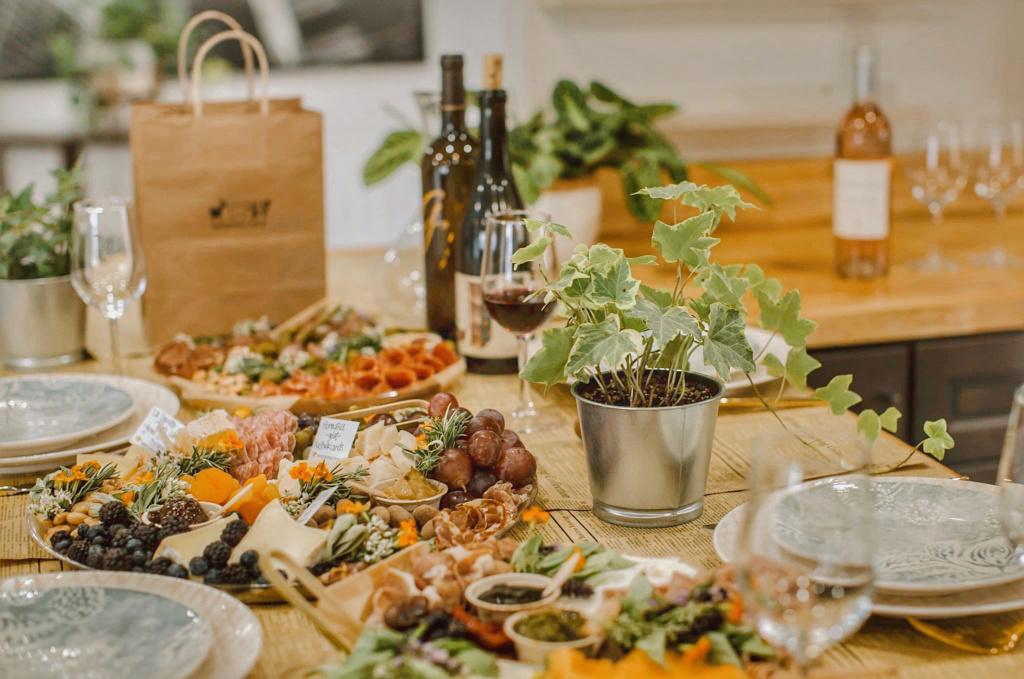 Step 4: Create A Memorable Menu
The beauty of a wine and cheese night is its simplicity (you don't need to cook!). Keep things simple — spend your time scoping out the best cheeses and wines to serve at your soiree, rather than slaving away in the kitchen.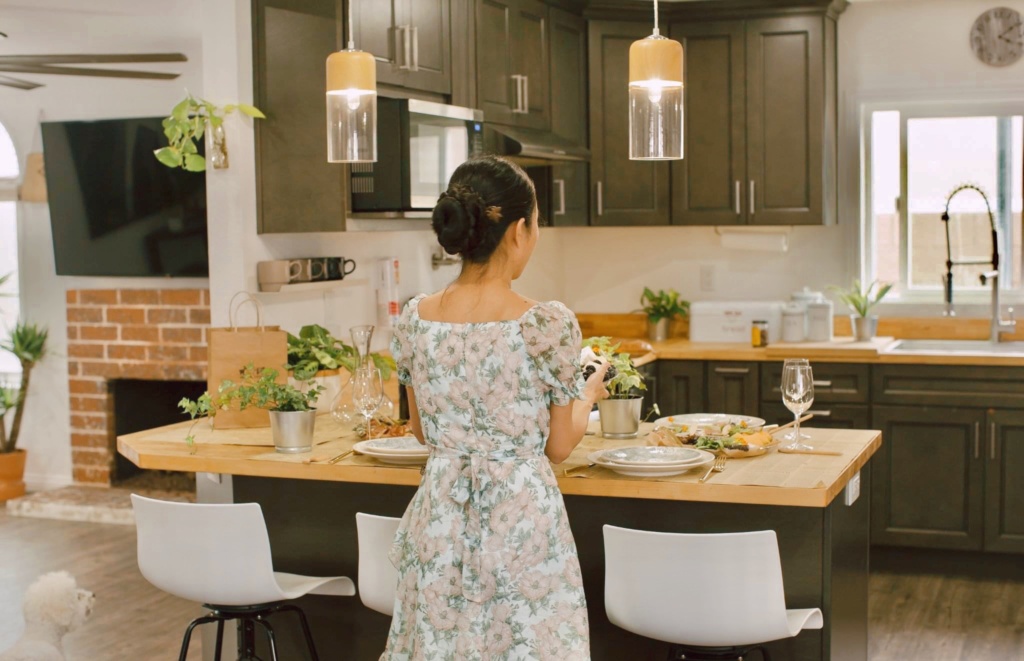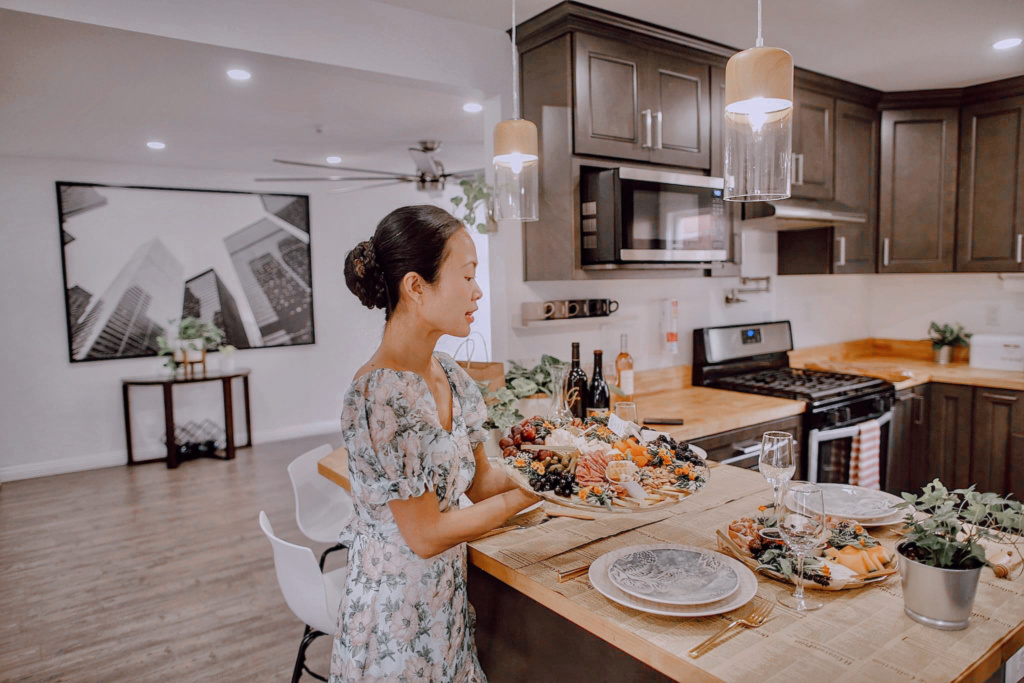 You can make a list of cured meats and cheeses to design your own charcuterie boards. Or better yet, you can buy custom-made cheese boards from your local artisanal cheese shops.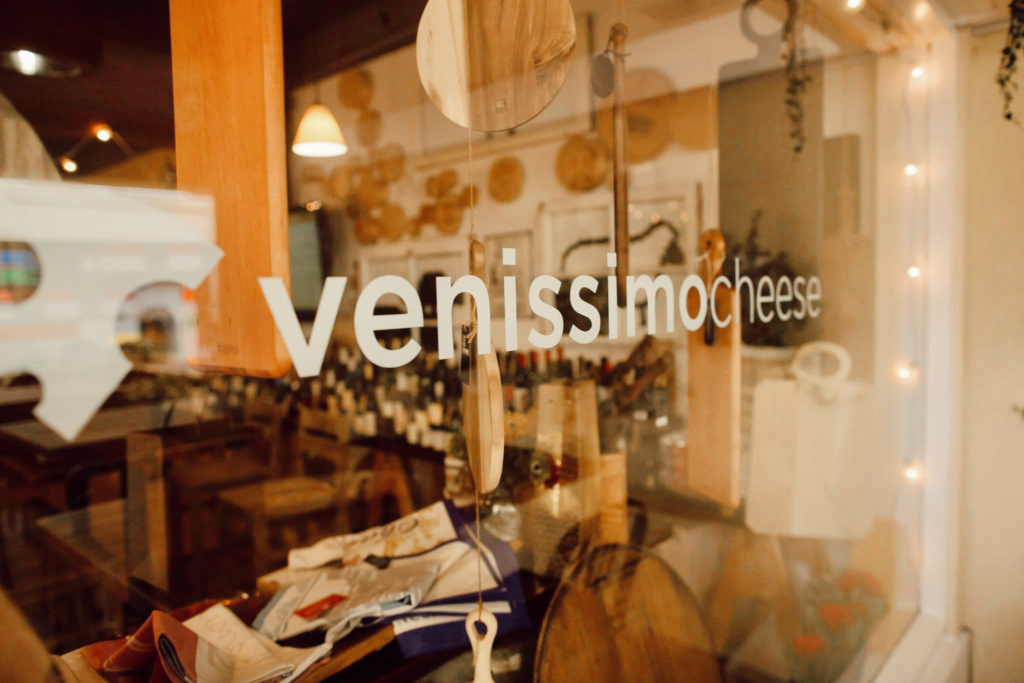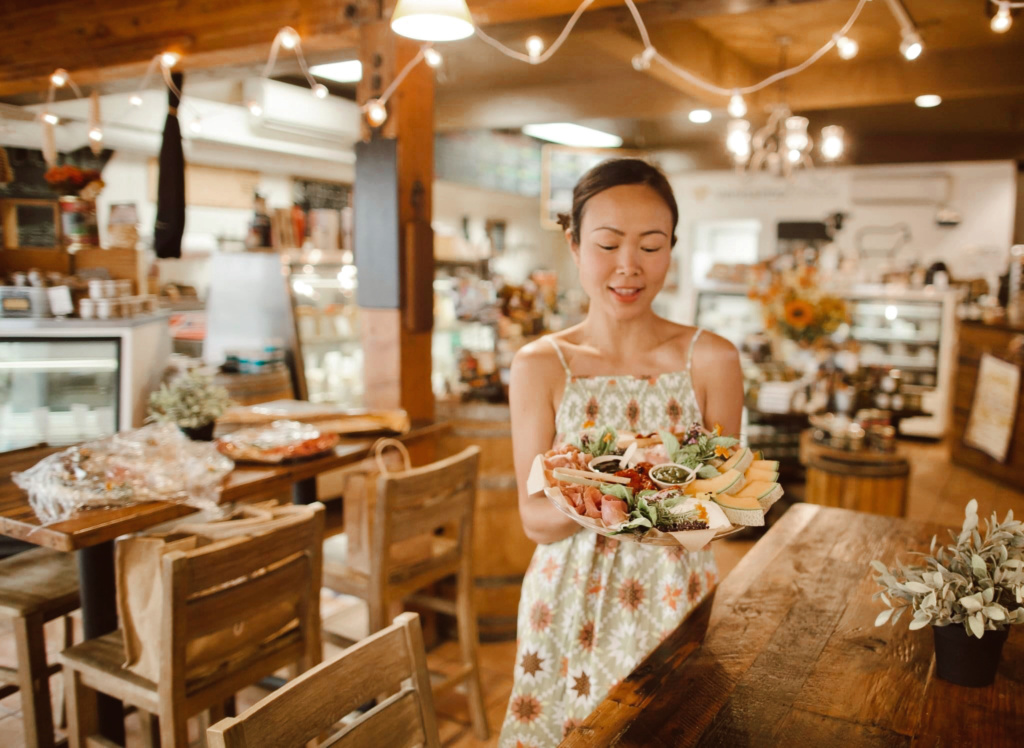 In the culinary world, a diverse cheese board is hard to beat, but many grocery chains are sorely lacking in the complex styles of cheese connoisseurs crave. To impress my guests and create the most memorable cheese tasting experience, I need the expertise of a premium artisanal cheese shop. And when it comes to the cheese topic, Venissimo Cheese are my go-to local experts. The folks at Venissimo are kind and inviting, and they are always thrilled to pass on their cheese knowledge.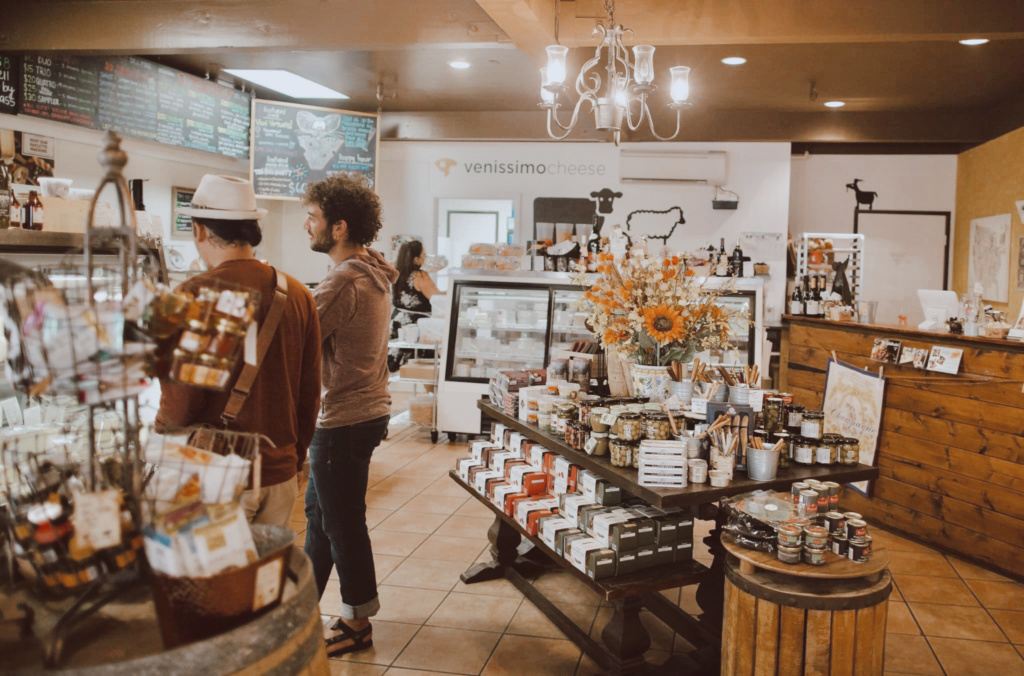 Venissimo Cheese prides themselves as the home of all the best cheese from all over the world. Founded by Gina and Roger Freize in San Diego in 2004, they started with just 50 cheeses on their shelves. Fast forward to the present day Venissimo Cheese has now 4 stores and has had more than 2,000 cheeses on their shelves.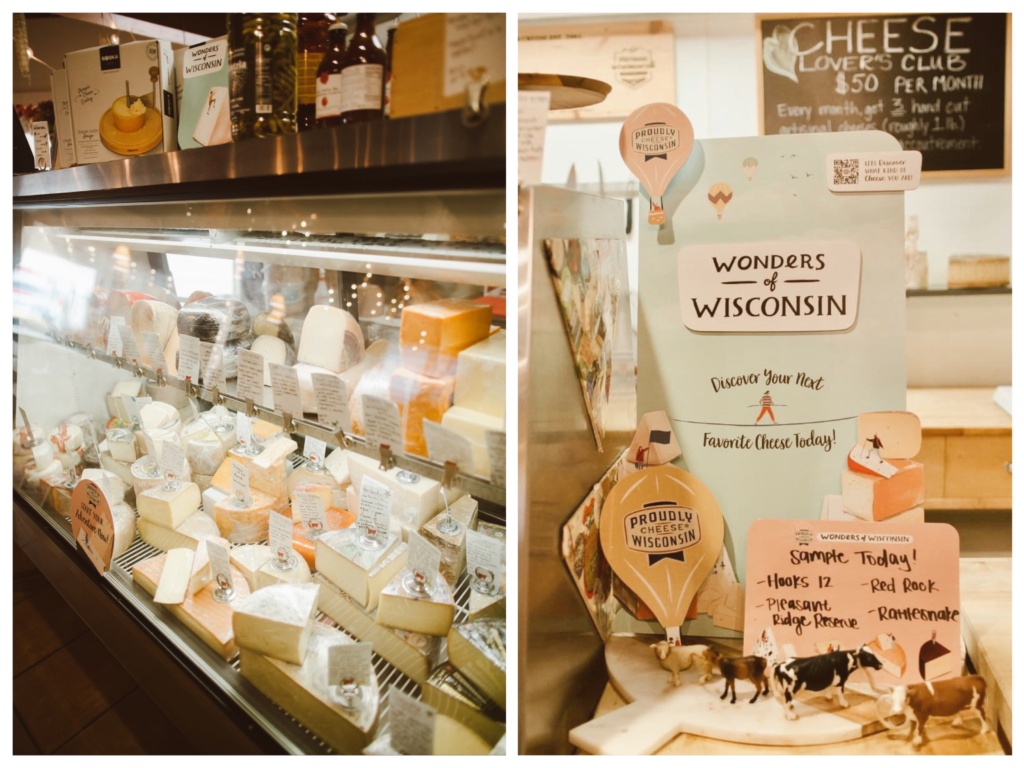 The first time that I got to know about Venissimo Cheese was at the Sunset Wine Tasting Event at the Carlsbad Flowers Fields. I was so impressed with the quality of Venissimo Cheese that I decided to use their custom-made cheese trays for my gathering.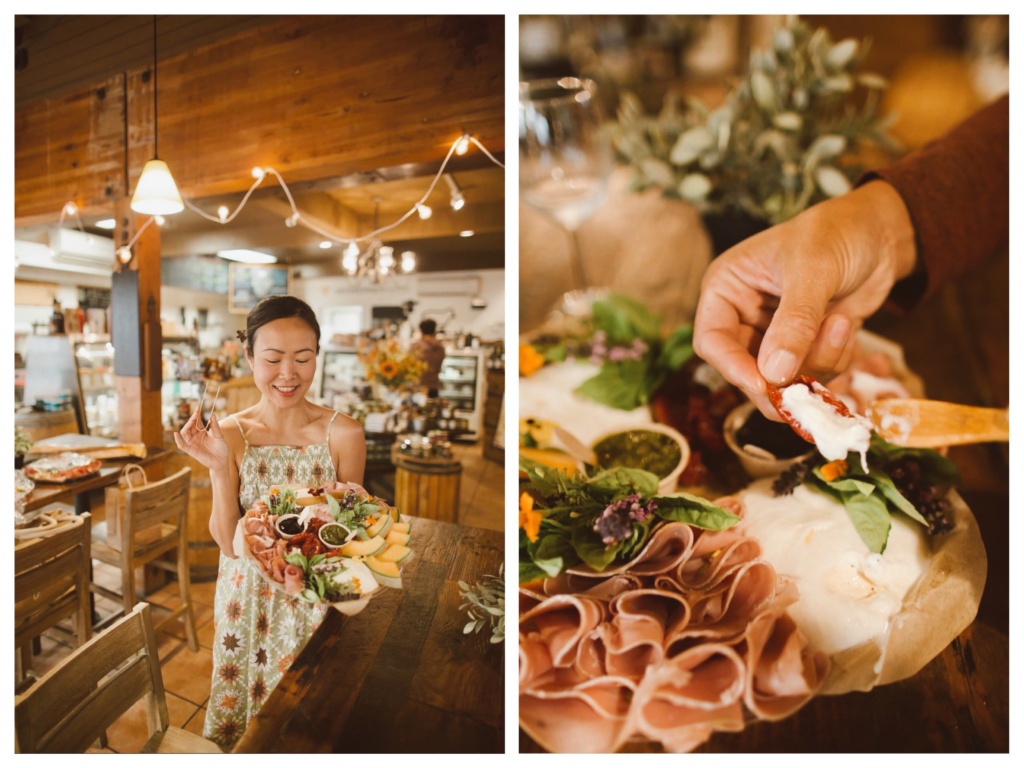 Venissimo Cheese platters are curated with love and decades of knowledge by experienced cheese-mongers. Their cheese boards have a diverse selection of local, domestic, and international cheeses with accompanying gourmet meats, veggies, fruits, and nuts. They make sure that you are getting the finest ingredients — another reason to love cheese as much as you can!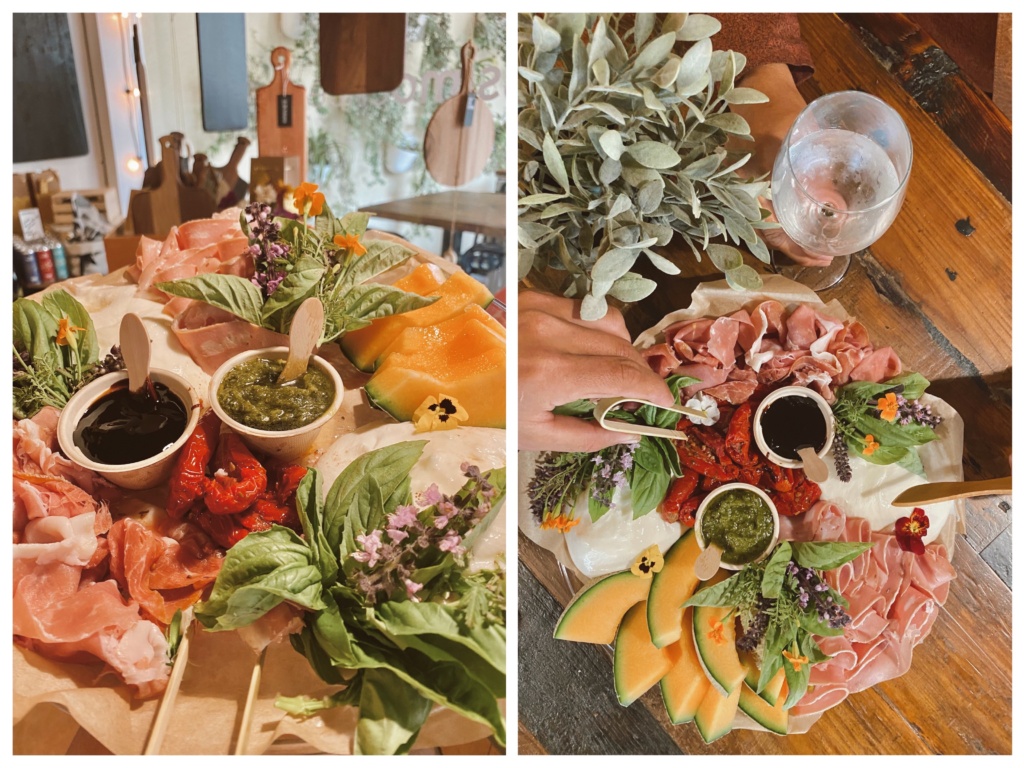 I ordered 3 different kinds of cheese trays from their extensive menu the day before our gathering and picked up at their store in Del Mar. I ordered their Combinazione, Charcuterie, and Burrata platters. All of their cheese trays are not only delicious, but also incredibly photogenic with vibrant colors from herb, edible flowers, and other accoutrements. Premium cheese from all over the world and Insta-ready are all in one platter! How awesome is it?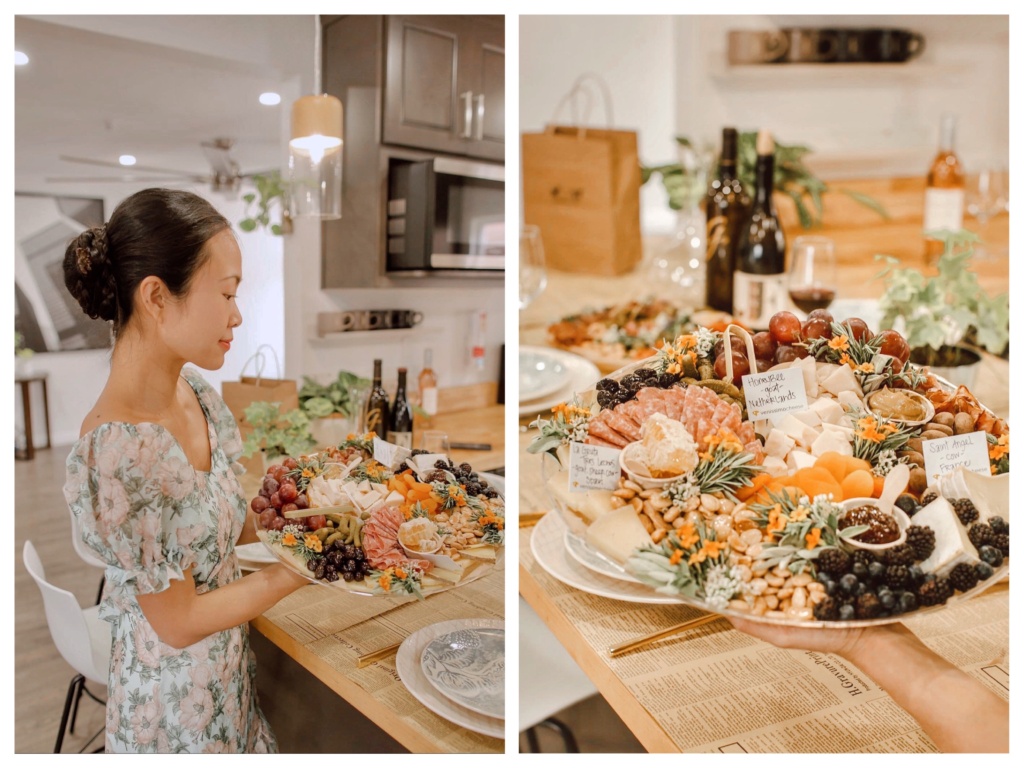 Venissimo Combiazione Cheese Tray is enormous and filled with culinary delights including: three cheeses (cow, goat, sheep) artfully arranged on a 16″ reusable clear tray, two cured meats, crunchy Spanish marcona almonds, luscious honeycomb, dried fruit, seasonal greens or fruit, sweet jam or savory spread, cheese name tags, Venissimo bamboo spreader, and serving tongs.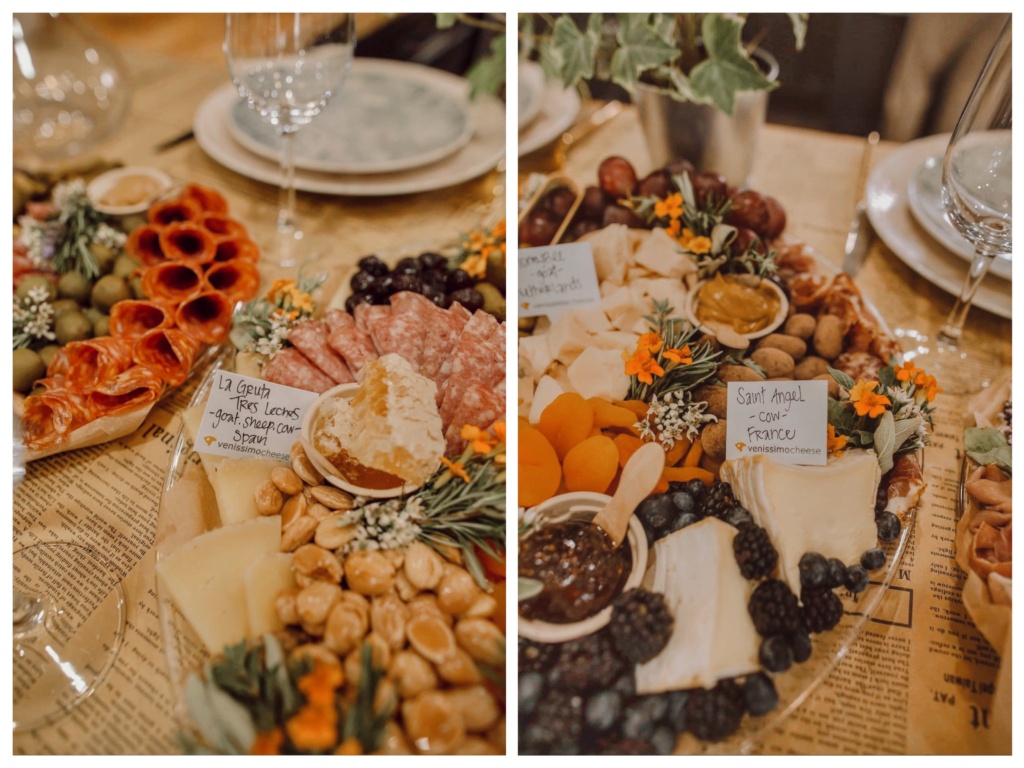 Charcuterie is a French word for cooked and cured meats. And Venissimo charcuterie tray could be called meat art including three cured artisanal meats artfully arranged on a 12″ reusable tray, zesty French cornichons, beautiful buttery olives, savory mustard, seasonal greens, name tags, and serving tongs.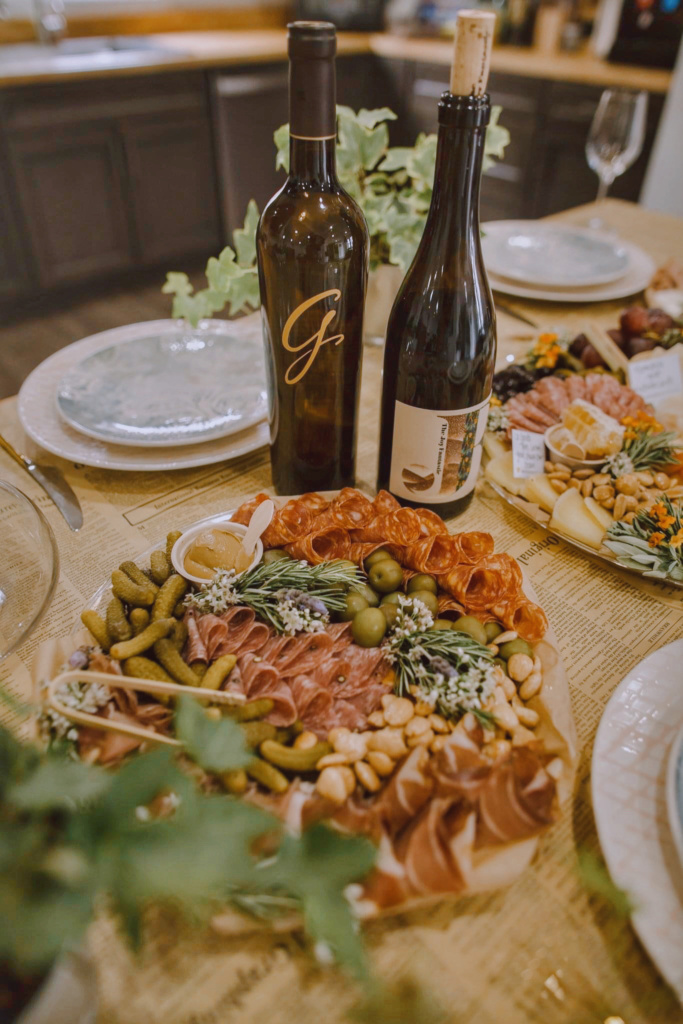 All of their beautiful artsy unique cheese trays take time to design so make sure that you order at least 24 hours in advance. With Venissimo custom-made cheese trays you don't have to worry about missing your own party and spending too much time in the kitchen.
Step 5: Pair the right cheeses with the right wines
The next step is deciding on a few different wine varietals to taste with your cheese pairings. Choose at least 2-4 different types of wine but no more than 6 for bigger parties. It's always best to provide options for red wine and white, and/or blush wine to your guests. You can get away with serving only one red and one white, as long as they're versatile.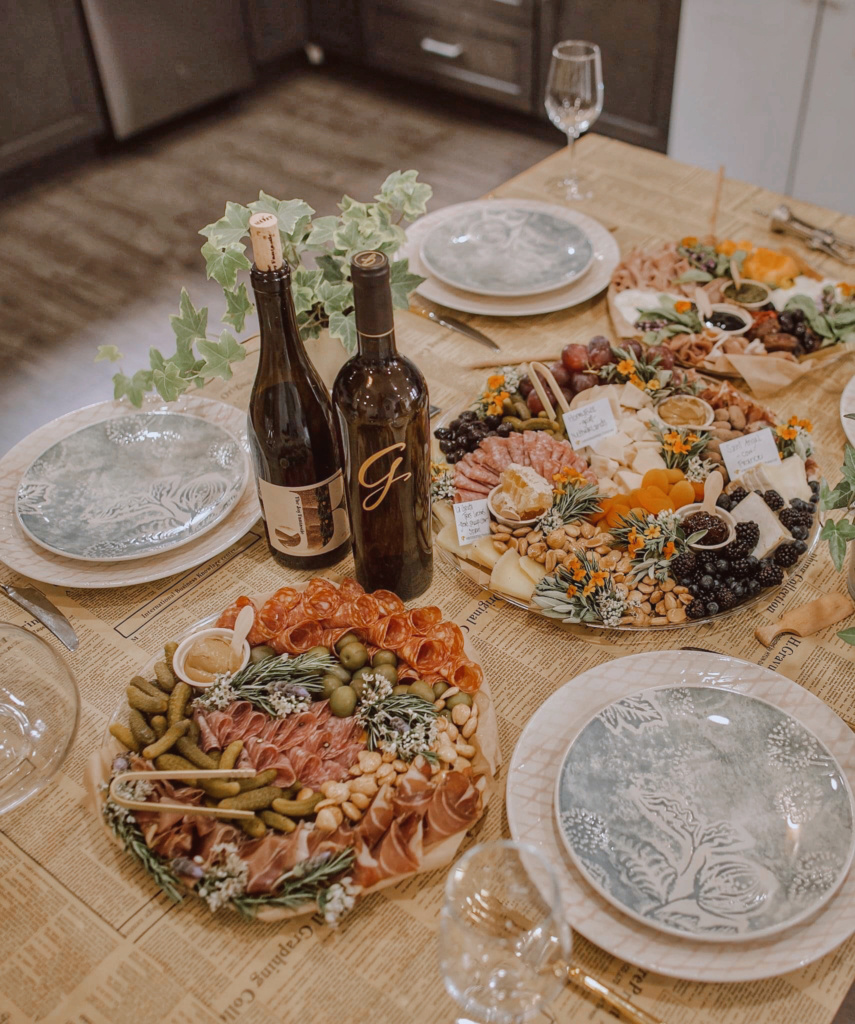 Don't make the mistake of thinking that red wine goes with every cheese. When you're not sure, try to look for wines that have similar flavors to the cheeses. The creamy texture and high acidity of an unoaked Chardonnay or light Pinot Grigio work well with smooth, soft cheeses, such as goat cheese or Brie. Medium cheeses, such as milder cheddars, Colby Jack and Muenster, work well with both red and white wines with medium, fruity notes.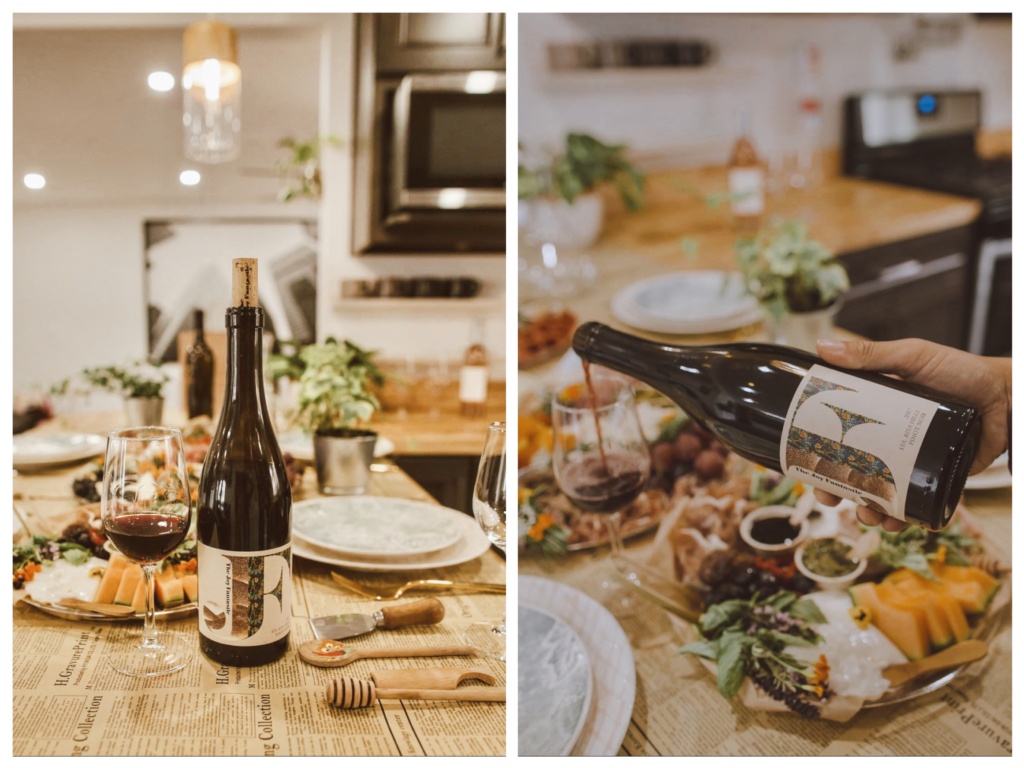 For my event, I really wanted to recreate the exceptional wine tasting similar to the one I experienced in Carlsbad Flowers Fields. We had a wonderful experience doing the Carlsbad Sunset Wine Tasting with Advanced Sommelier Lamar Engel from the Wine Militia. The beauty of the flowers, the lovely patio set-up and the delicious wine, food and music pairings left such a long lasting impression in my heart. The Wine Militia has a lot of experiences with wine and educated us with what we were drinking as far as the grapes involved, the history and where it came from. At the event Lamar's presentations of the various wines and food and music were both informative and fun! I was blown away by Lamars creative ability and attention to detail and his vast knowledge about the wine so for my gathering I left the work to the Wine Militia to curate the right wines and had my friends wowed by how fun wine education can be!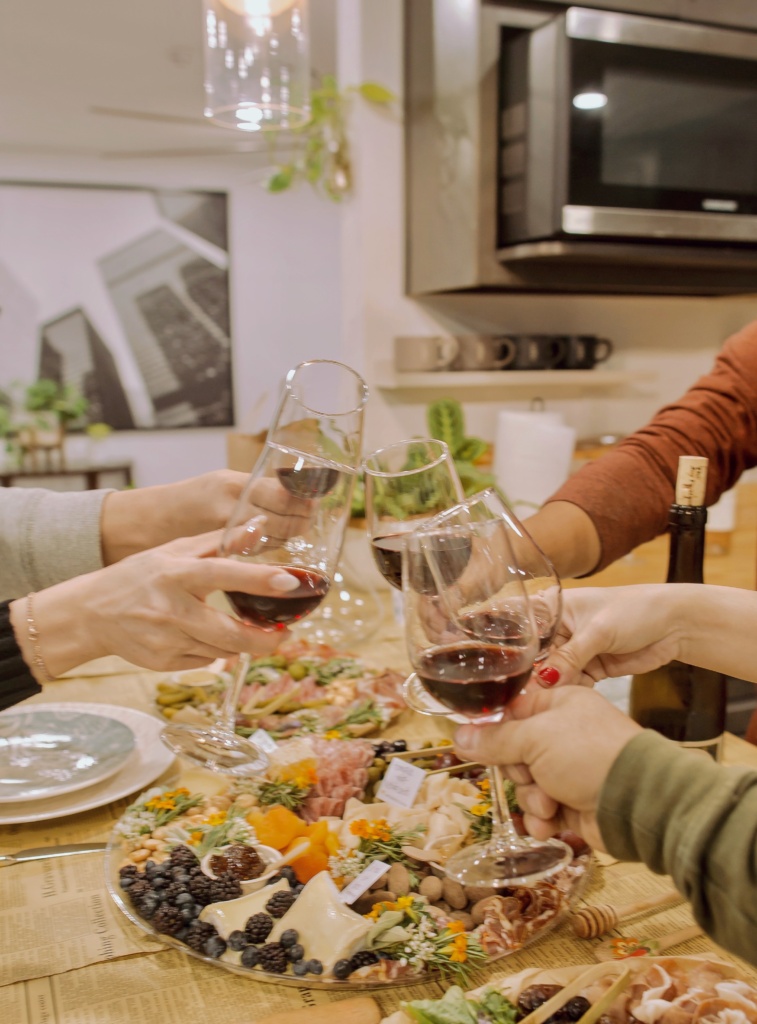 The Wine Militia provides a diverse variety of wine tasting services including public event, corporate events, media and trade tour. The Wine Militia is doing wine tasting on a whole new level. Whether its wine blending games, blind tastings or cheese and wine pairings, there is no shortage of options. They thrive on taking any wine event to the next level. I gave them a brief description of my event (number of guests, guests' wine preferences, the types of cheese,…) and the Wine Militia sourced exactly the types of wine that I need.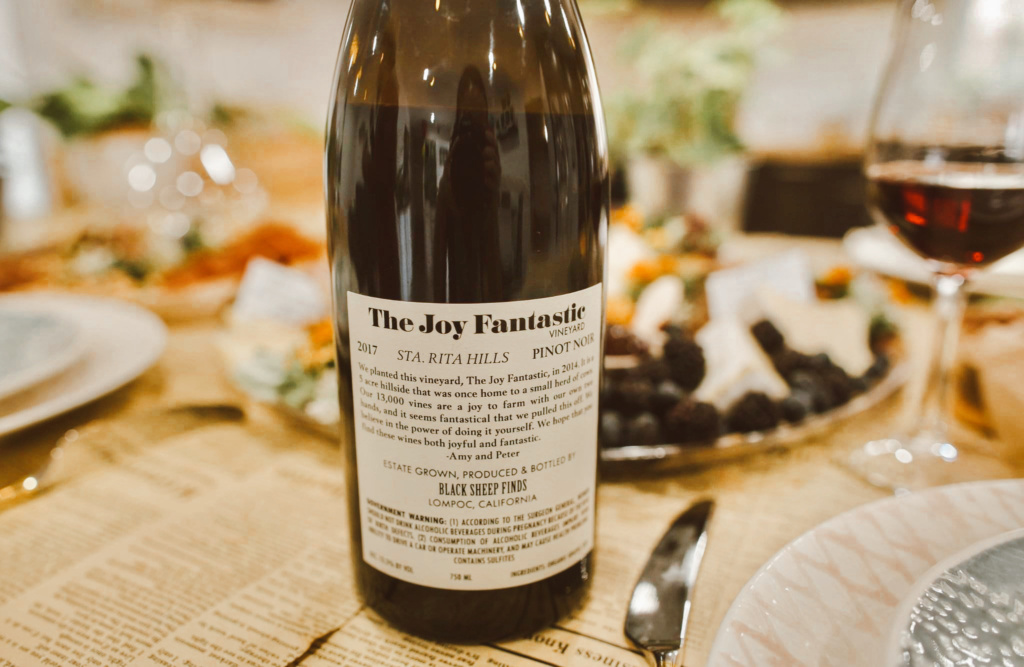 The wine package arrived a day ahead of the tasting — neatly packed up with 3 exceptional wines: The Joy Fantastic Pinot Noir, 2018 (Sta. Rita Hills), The Gainey Sauvignon Blanc Limited Edition 2020 (Santa Ynez Valley), and The 2021Margerum Riviera Rosé (Santa Barbara). These wines are complex, express their terroir beautifully, and certainly impressed my guests.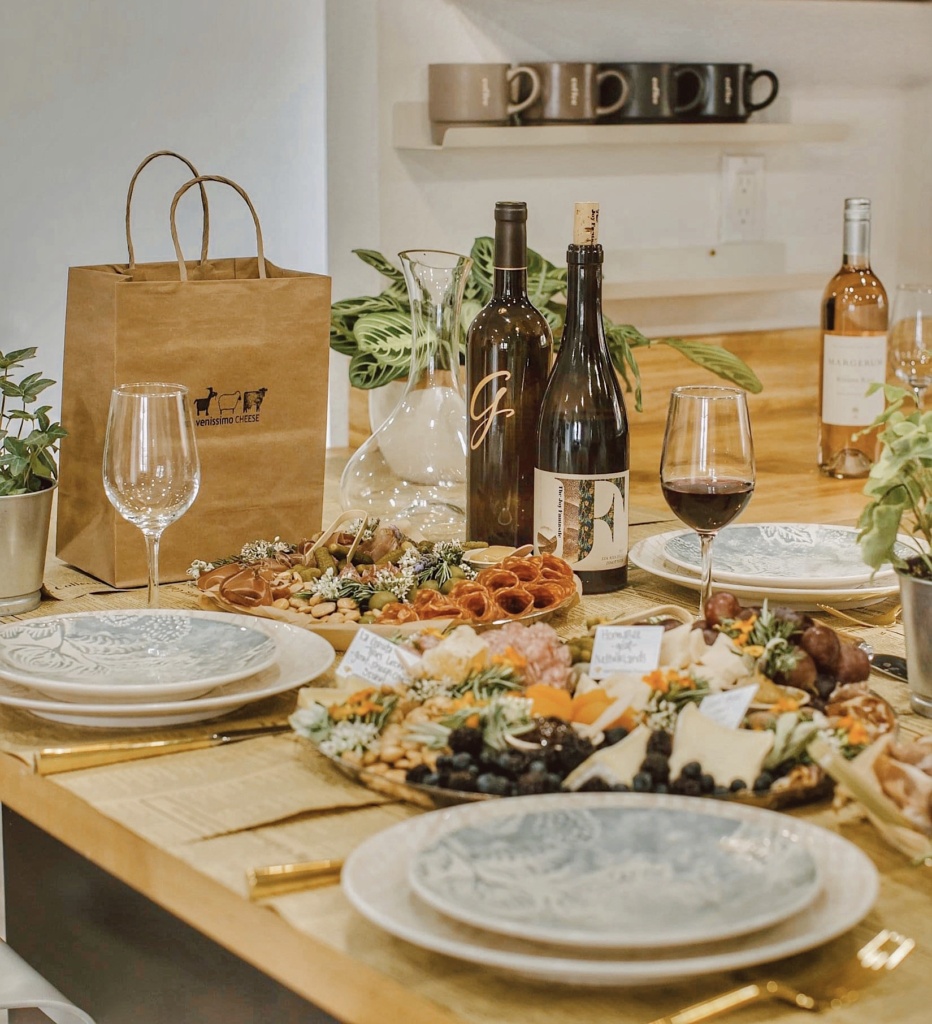 As you can see, there's no need to be a wine expert to host a wine cheese tasting gathering. Exploring the flavors and sharing is the real gist of the experience. And you can leave the wine pairing to an advanced sommelier like Lamar or follow a tasting guide.
Step 6: Don't be "the Expert"
A lot of people come into a wine and cheese party feeling intimidated. Let's face it: Most of us aren't wine experts! Even if you do wine or cheese tasting for a living, you should not start talking about all that professionally. It comes off as pretentious. Instead, you should go with a more laid-back style and encourage everyone to speak their mind. Let them know that among true foodies and winos, there are no wrong or right answers. It should be all about using your senses and enjoying the ride.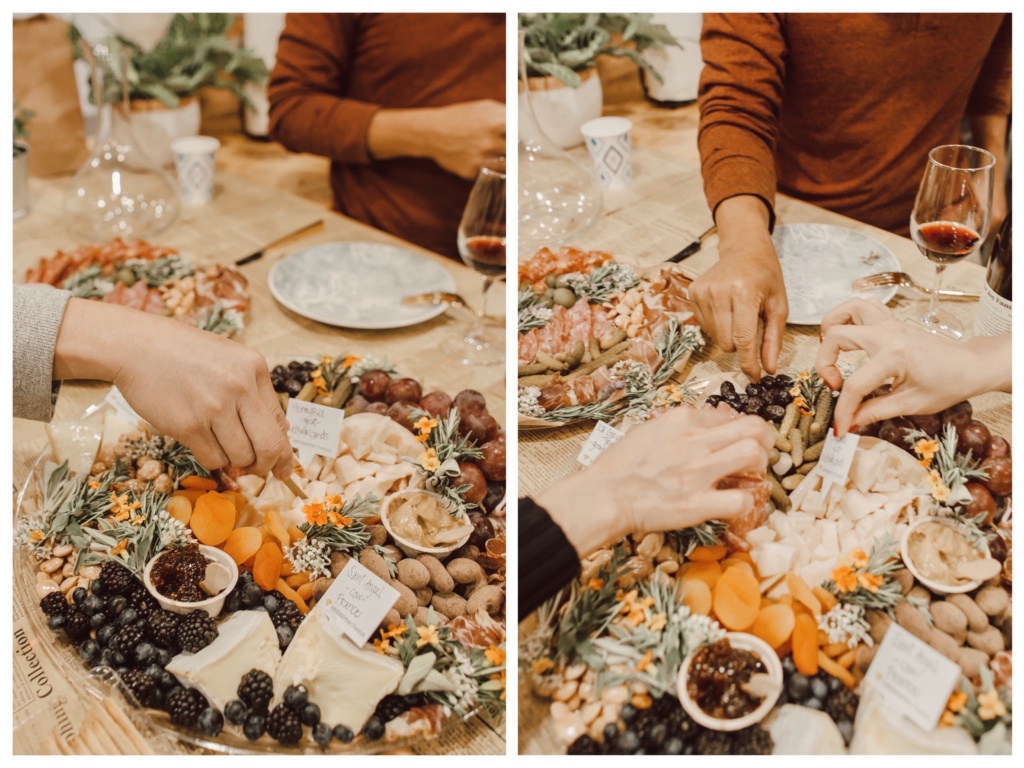 Step 7: Kick Back and Relax!
Now that you have made your preparations, it is time to enjoy your party!  Take off your apron, sit back, and enjoy a cool glass of wine as you glance over the beautiful table that you have set for your friends. You've earned it, and of course you must test the wine to be sure it is up to par.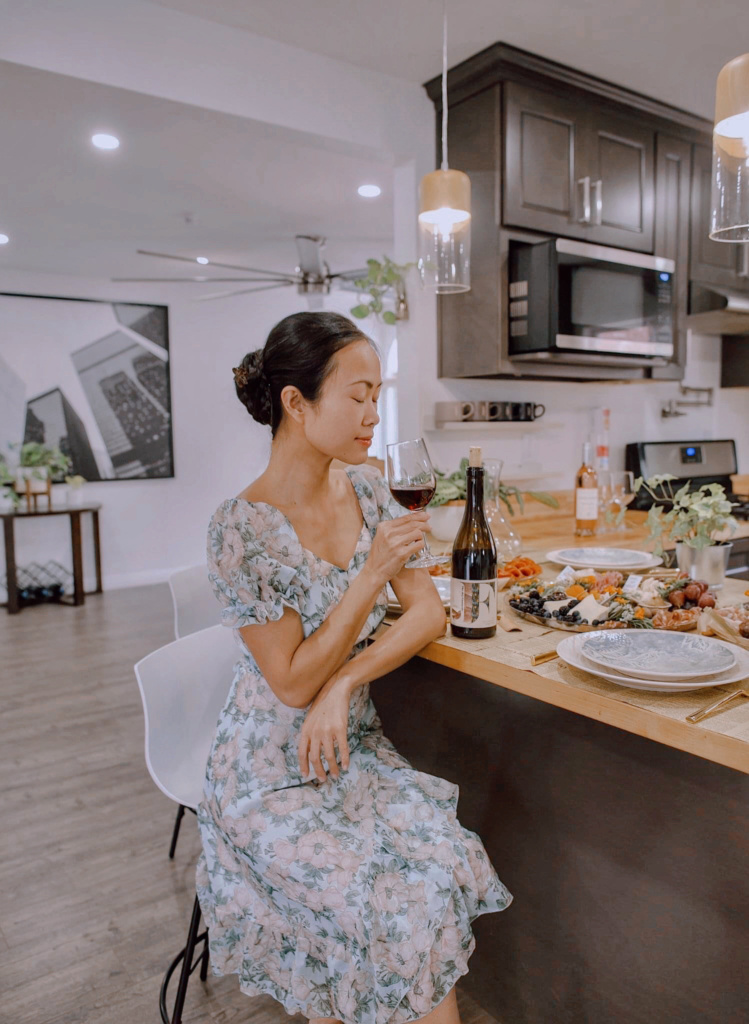 Whether you're planning a small, intimate gathering with just a few close friends or you want to host a larger reception with dozens of guests, a wine and cheese party is sure to be a hit. There are countless wine and cheese party ideas to choose from, so you can easily plan a gathering that is as unique as you are.
***Thank you to Venissimo Cheese and the Wine Militia for kindly sponsoring this post. All opinions are 100% honest & completely my own.
Remember to pin this so your friends can host their own party as well!